Best cars for owner satisfaction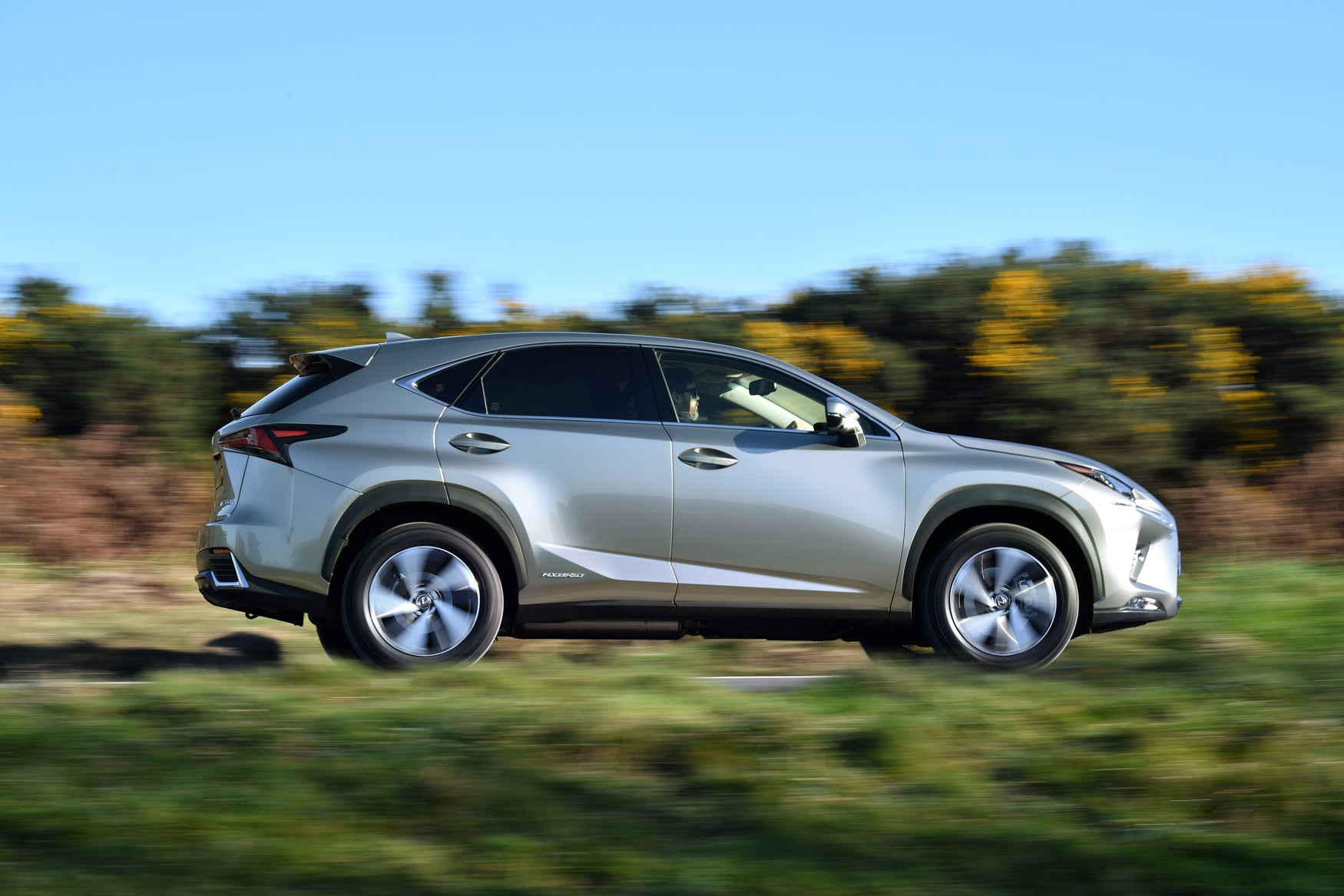 These are the UK's top 10 cars to own according to car owners in 2020. If you're looking for a car that's sure to please, look no further.
The car rankings are based on feedback from 10,000 owners, with these models receiving the highest average scores for things like comfort, fuel economy, performance and practicality. If you want to be sure you'll be satisfied with your next car, take a look at the ten cars in this list.
Hyundai Ioniq
Year launched: 2016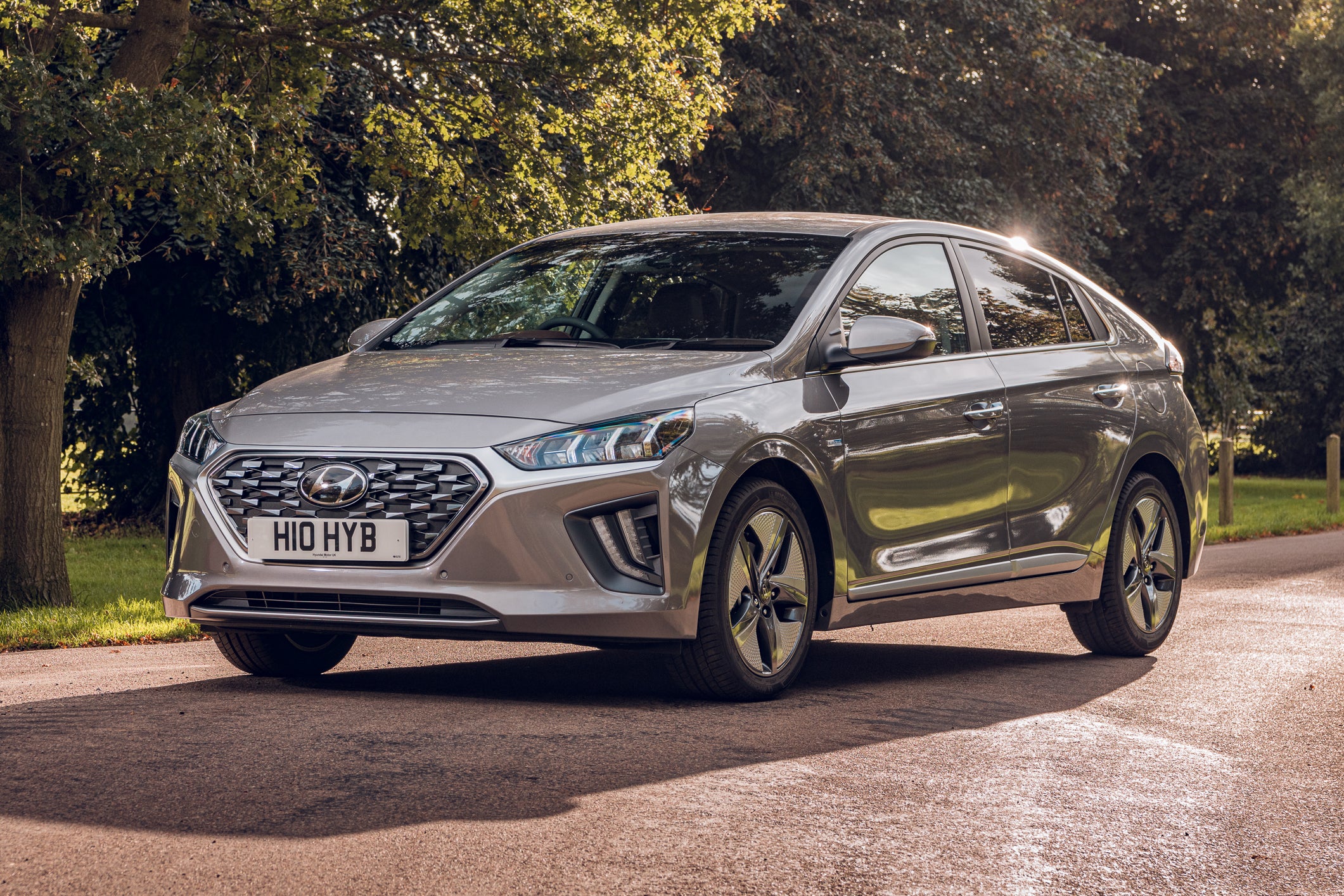 The Hyundai Ioniq comes in a choice of hybrid, plug-in hybrid or pure electric power. That means there's a model to suit different drivers, whether they only drive short distances or regularly cover lots of miles. For those seeking an alternatively-fuelled car, the Ioniq is an interesting alternative to the Toyota Prius hybrid or Nissan Leaf.
The base spec SE model is pretty well equipped with 15-inch alloys, DAB, Bluetooth, cruise control and a rear view parking camera but you'll need Premium trim to get Android Auto and Apple CarPlay functionality. Inside, it isn't quite as plush as more premium models, but it's well-designed, comfortable and comes with plenty of technology.
Sadly, the ride lets it down. It performs well-enough for everyday driving, especially around town - but potholed roads can feel bumpy due to the stiff suspension. Regardless, the Ioniq is competitively priced, very well-equipped and comes with a five-year warranty - making it easy to recommend and to live with if it suits your lifestyle.
Skoda Superb Estate
Year launched: 2015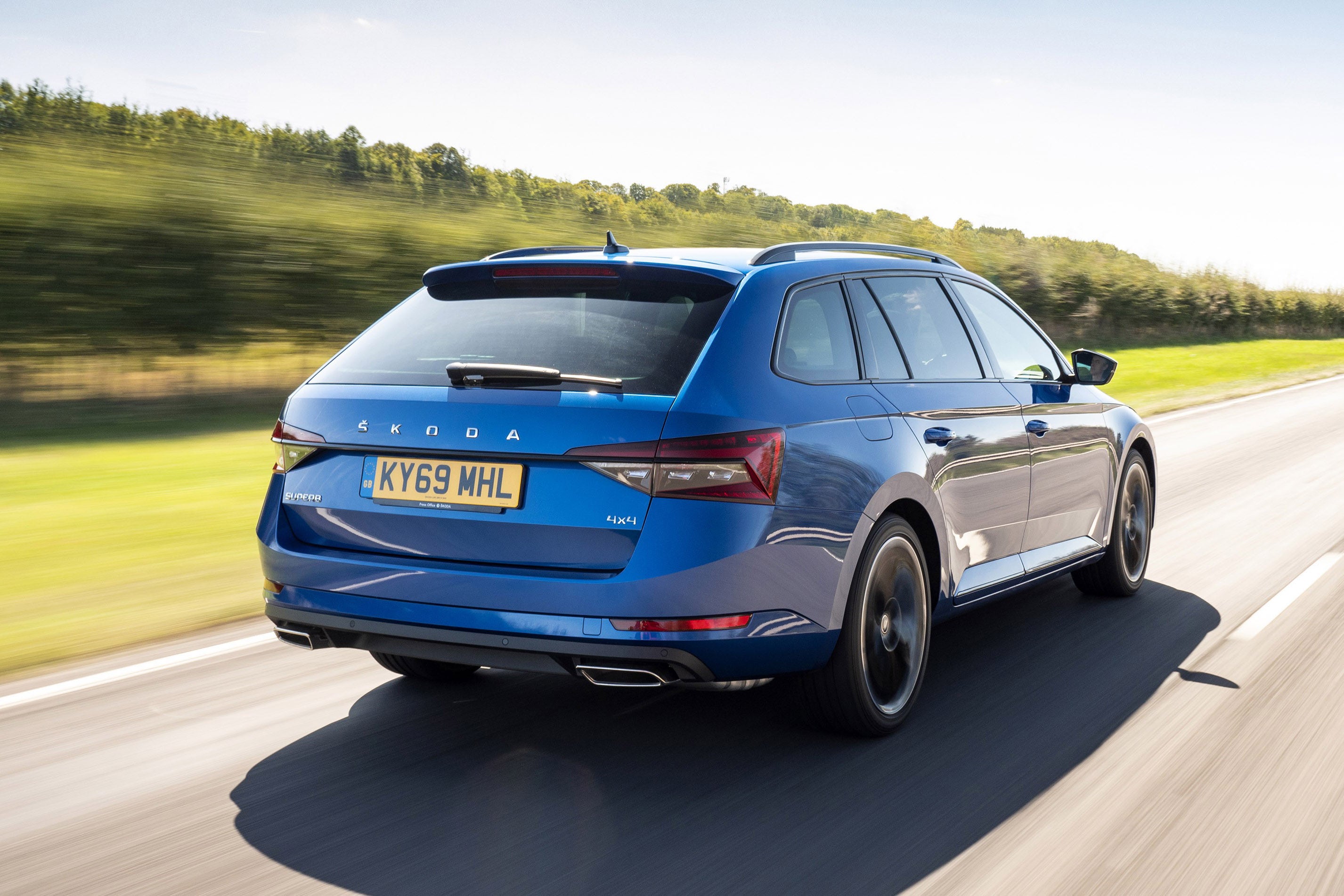 Put simply, the Skoda Superb Estate is among the best of the automotive bunch - offering owners heaps of comfort and practicality at an affordable price. It isn't the flashiest of Estates, but we think that makes it all the more likeable. The Superb Estate is pretty close to faultless, with a humongous 660-litre boot and the quality feel of a pricier car without the price tag of a posher brand.
The standard spec of the Superb is also great, but we would suggest one trim above the basic S because the SE adds things like dual-zone climate control, lumbar support and adaptive cruise control. When it comes to engines, the 1.5-litre petrol engine makes a lot of sense if you do short journeys mostly and plan to regularly carry heavy loads or tow. Alternatively, the 2.0-litre 150PS diesel is the sweet spot of economy and performance.
The ride quality is superb, with the suspension dealing effortlessly and quietly with poor quality roads. If you drop the rear seats, space goes up to a massive 1950 litres, while a jacked-up Scout version offers rugged body cladding, ride height and four-wheel-drive too - making it a great value, practical, rugged estate that can handle anything you throw at it.
Hyundai i10
Year launched: 2014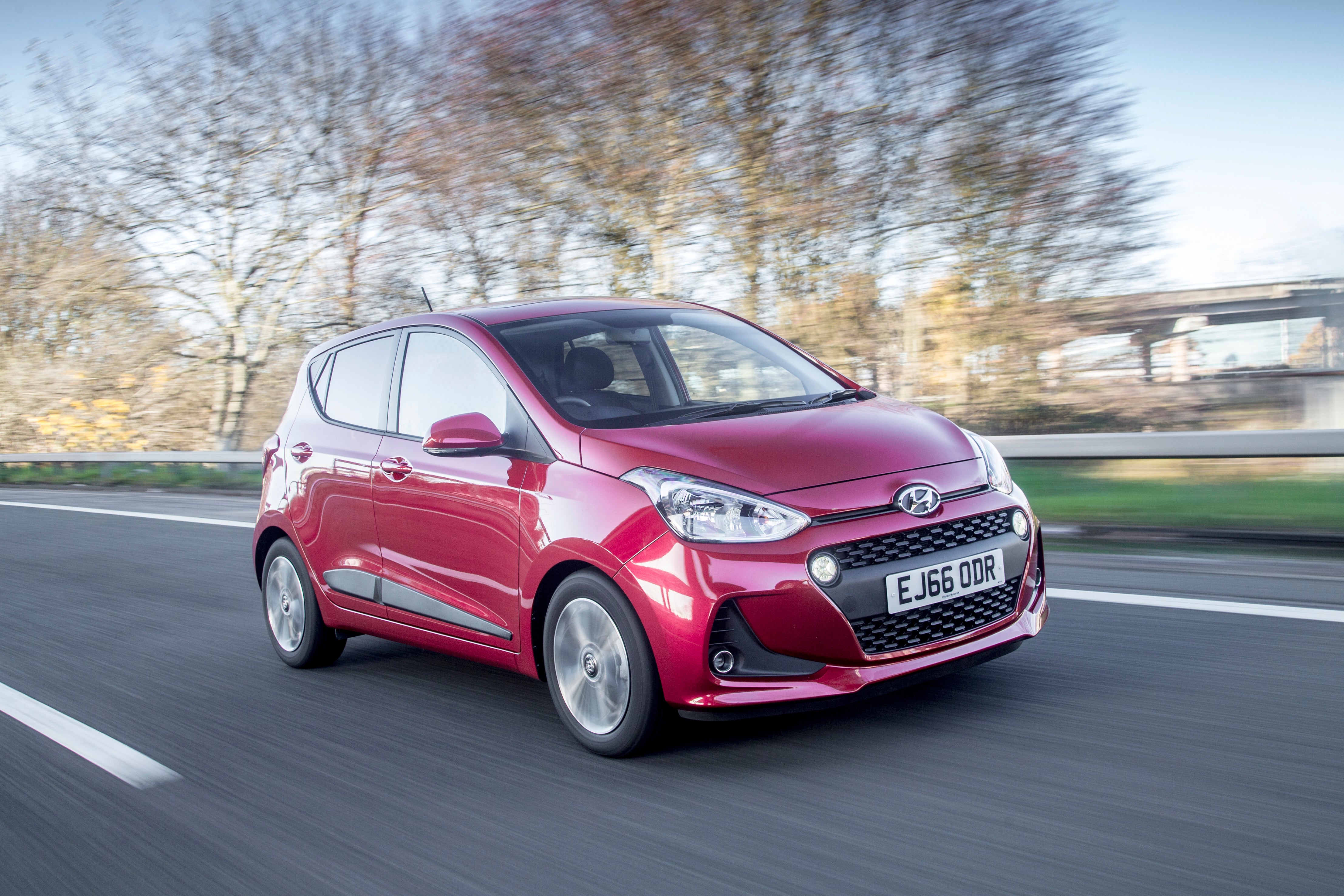 If you're after a reliable, pocket-sized runabout that's easy to drive and park - look no further than the excellent (previous-generation) Hyundai i10. But that's not all Hyundai's little city car has going for it. The petite dimensions conceal a surprisingly roomy and practical interior, with space for adults if they don't mind being a tad cramped.
With five doors and a generous level of equipment in the top trims, the i10 is a great car for young families. While it's mostly down to handle trips around town, it'll manage the occasional longer trip. Like most cars, it shouldn't cost you much to buy or run day-to-day, and insurance and maintenance costs will be very reasonable.
Most buyers should be just fine with the 1.0-litre model, which is slow, but refined and fairly efficient. If you plan to take regular motorway trips or carry more than two passengers at a time, you'll be needing the extra grunt that the 1.2-litre model delivers. When it comes to trim levels, avoid the most basic S model. SE models will suit price-conscious buyers, but we'd plump for the Premium model - especially if you're in the market for a used Hyundai i10.
Toyota Prius
Year launched: 2016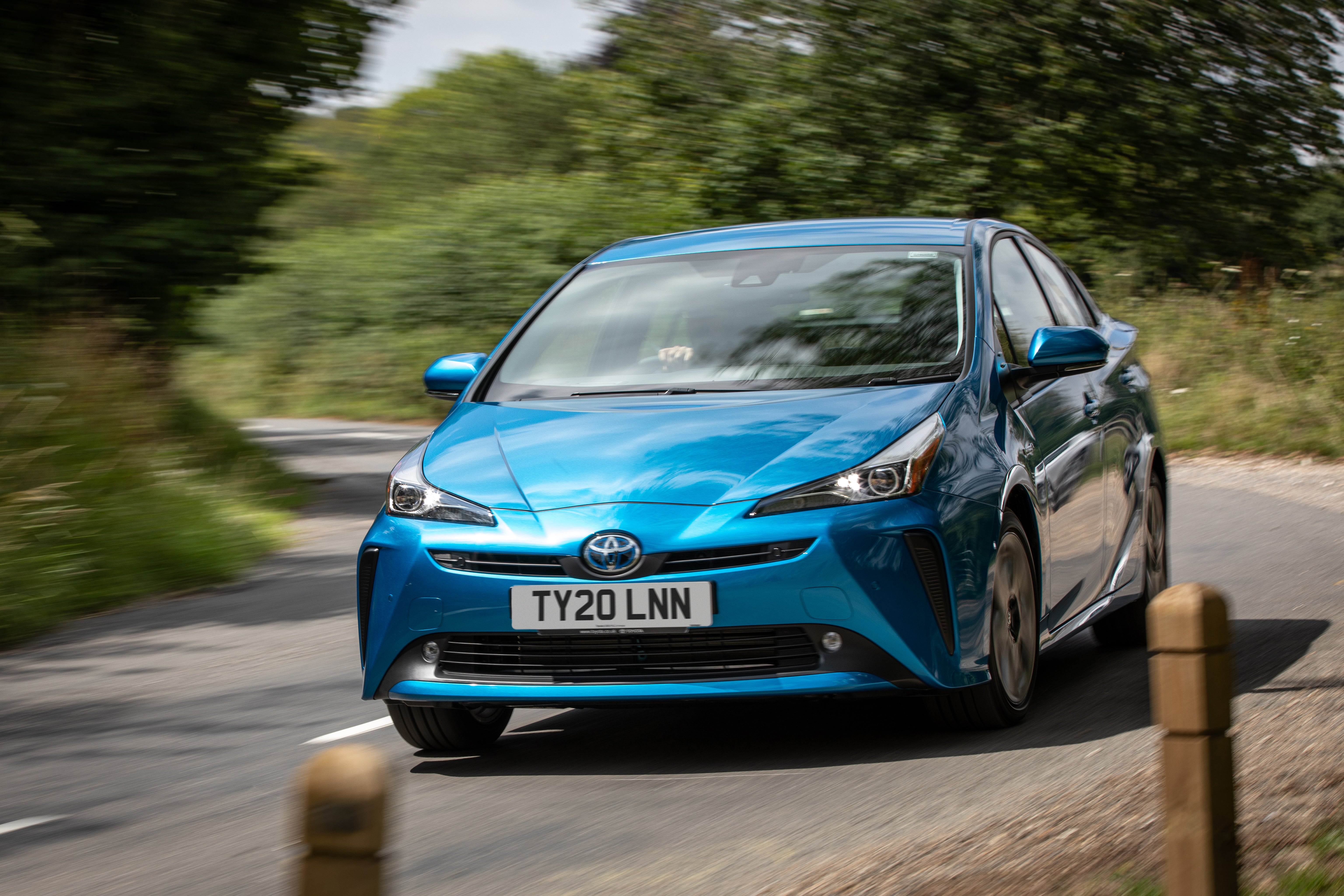 The Toyota Prius is designed with fuel economy in mind - so it isn't as good-looking as other cars simply because it's designed to be sa aerodynamic as possible. However, the Prius can offer lots of space, low running costs and a five-year warranty. In addition, the Prius was given an almost perfect (9.88 out of 10) rating for reliability by owners. Despite being a hybrid pioneer, there are arguably more appealing alternatives out there now - like Toyota's own Corolla Hybrid. However, if you want a hybrid - the Prius is still worth shortlisting - especially newer models.
The Prius Hybrid uses a 1.8-litre petrol with an electric motor, utilising this electric motor for short periods around town. It's refined and easy to drive, and there's a plug-in hybrid model for those with at-home or at-work charging capabilities too. It isn't sporty or particularly engaging, but it does it's job well enough. The interior isn't quite as compelling as the Prius' practical nature, but it feels well-built and there's a good amount of standard equipment.
All Prius are well equipped, but we'd opt for the Business Edition trim to get a head-up display, auto dimming rear-view mirror, blind spot monitoring and a wireless charging area for your phone. Business Edition models are also plusher inside. There's lots of space up front and the boot is 297 litres, or 343 litres if you opt for a tyre repair kit rather than a space saver wheel. The rear has less headroom than some boxier rivals, but the outer back seats are both Isofix compatible.
Skoda Kodiaq
Year launched: 2016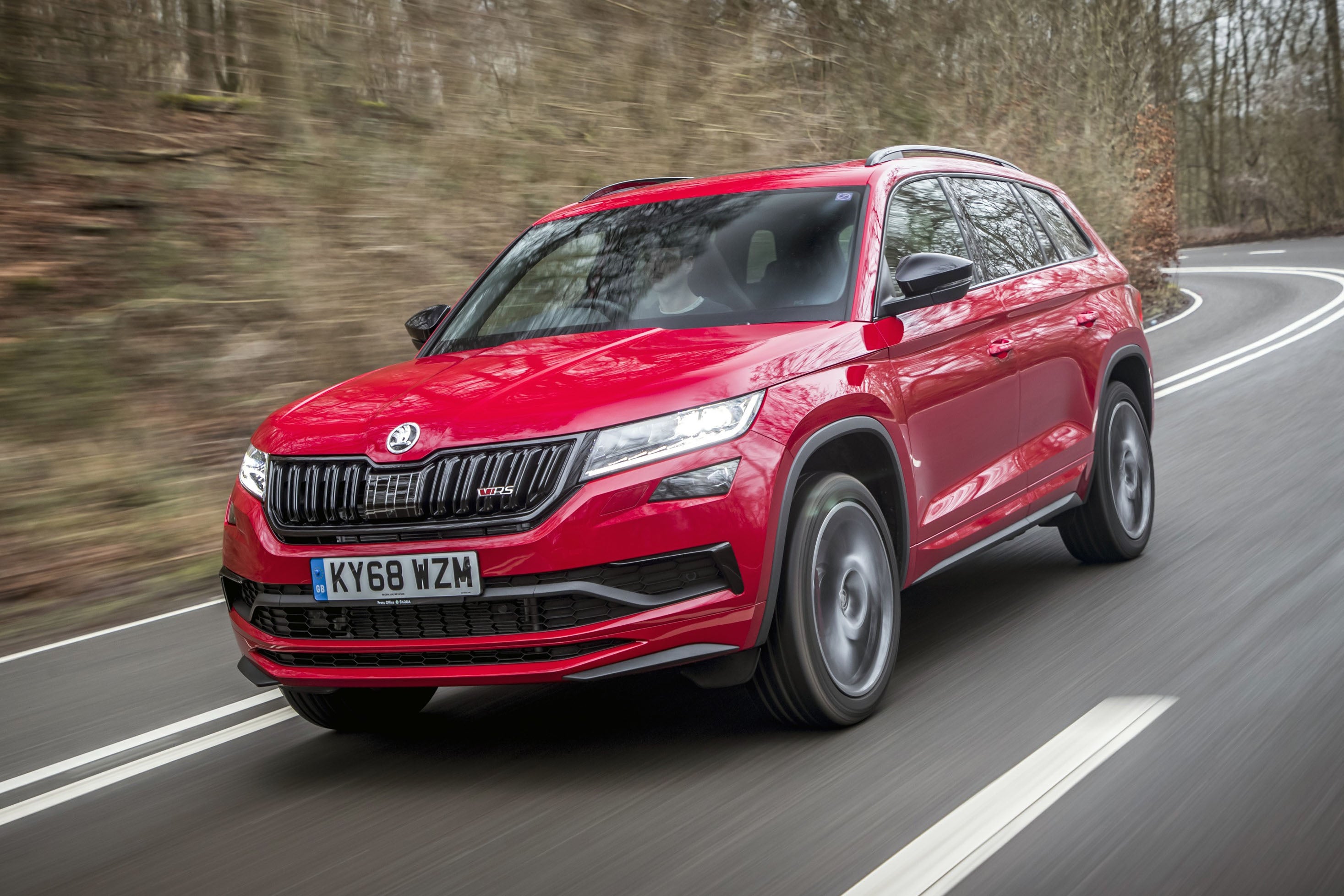 The Skoda Kodiaq is a favourite for those that want a practical family SUV. The engine line-up is strong and the space offered is excellent, with a 835-litre boot (with the rear seats dropped flat) or the ability to carry seven with the third row of seats in place. Higher-spec models are pricey but it's incredibly good at practicality, and can be found for good money on the used market.
For drivers that cover a lot of motorway miles or need to tow a caravan, the 2.0-litre diesel is the engine of choice. The 150PS version is fine, but go for the 190PS if you'd like a little extra power. Otherwise, look for a petrol. The 1.5 might feel a little underpowered but it'll be refined and cheap to run. Owners can also spec two or four-wheel-drive.
It isn't exactly exciting inside, but the cabin feels well made and looks pretty upmarket in higher trim levels. Drivers rate Skoda's large family SUV best for its ride comfort and performance. In fact, when it comes to road handling, the Kodiaq saw a 9.32 satisfaction rating.
BMW 5 Series Touring
Year launched: 2010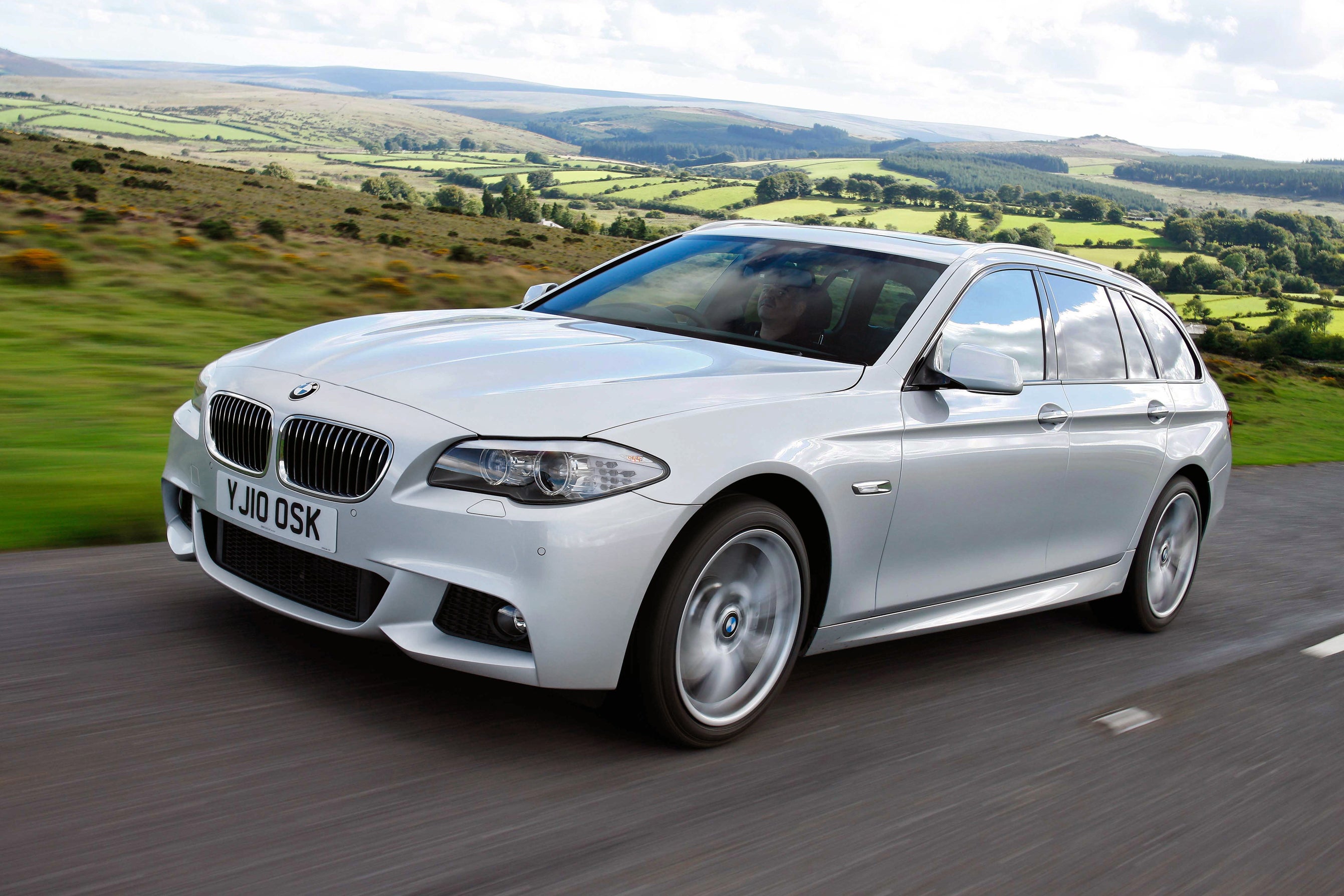 The 5 Series Touring was replaced with a new model in 2017, but the older generation of BMW's estate is still seeing great results - with owners rating it sixth in overall satisfaction. It's easy to drive with a fantastic choice of engines and practical for families, making it one of the best used cars to buy if you need the space but don't want to sacrifice style or performance.
The entry-level 520d (2.0-litre diesel) dominated sales when the 2010 model was new, and it still has plenty going for it. BMW's diesel engines are powerful, which means a welcome extra bit of performance, but also offer fuel economy figures that often better the competition. Few estates can match the 5 Series Touring's blend of handling and smooth ride quality. Body control is superb, too, even on bumpy roads.
The entry-level SE trim also comes with a very good level of standard equipment, including BMW's excellent iDrive infotainment - while the boot offers 560 litres of space with the seats up, extending to nearly 1700 litres with them folded.
Lexus NX
Year launched: 2019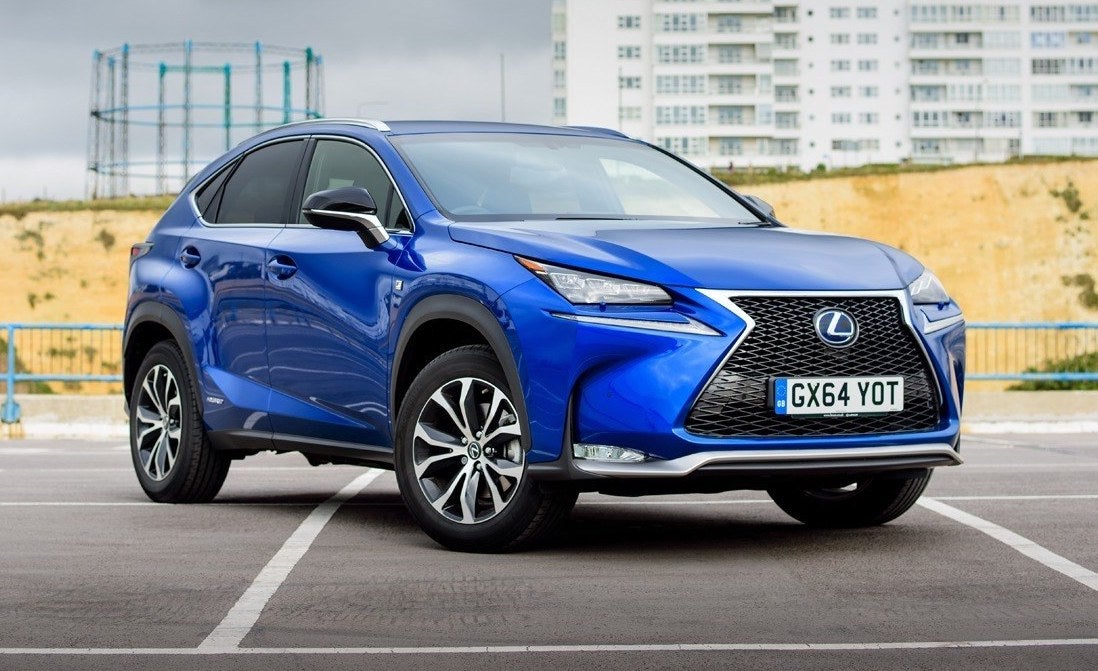 The Lexus NX isn't as mainstream as rivals that outsell it, but the posh hybrid is rated as one of the best crossovers by its owners. It sees its highest ratings for comfort, reliability and upmarket cabin. If you're looking for a posh SUV with excellent quality, a spacious enough interior for four adults and their stuff and a quiet, refined ride - the NX is certainly a contender.
On the downsides, it isn't an engaging car to drive - but if you want sportscar handling, look at a BMW X3 instead. As for the best engine, the Lexus NX is best in basic 300h form. That'll get you a petrol-electric hybrid engine that's great on fuel and has decent performance. In this guise, the NX will get LED headlights, electrically adjustable and heated seats, and an eight-inch infotainment screen with Apple CarPlay and Android Auto.
The interior of the NX is fairly button-heavy and some elements do look dated – the old school digital display for the air conditioning, for example. But overall, it feels like a luxury vehicle. Higher spec models also get leather finishes, which make them feel considerably more premium.
Skoda Superb
Year launched: 2015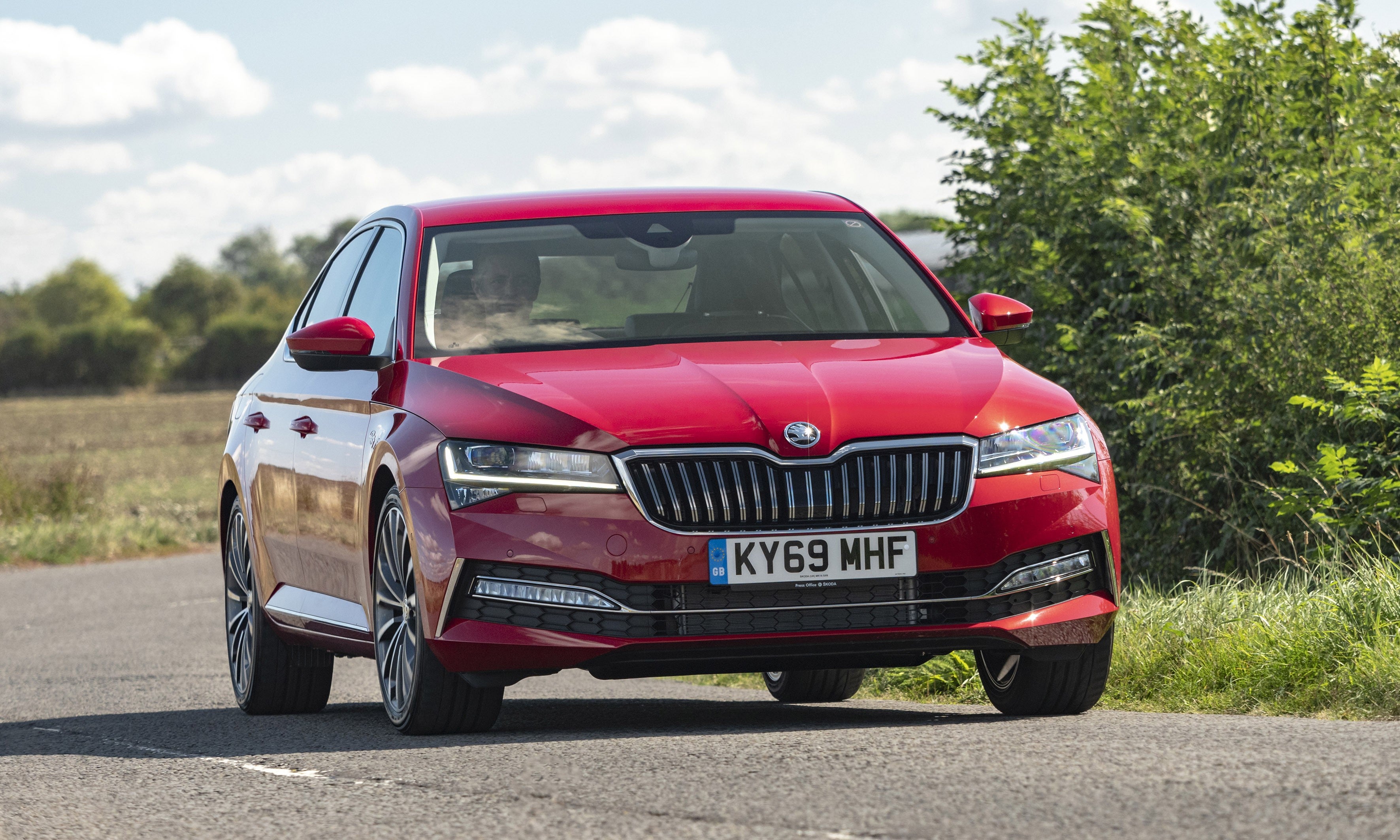 The Skoda Superb is so good that it's actually hard to make a case against it. The Superb is practical, comfortable, economical and won't cost as much as a crossover or SUV on the used market. Yes, it's not the most exciting choice - but it's better than rivals like the Ford Mondeo and Vauxhall Insignia, and cheaper than the likes of a BMW or Audi. There's even the Superb iV for those wanting a plug-in hybrid option.
The smaller petrol and diesel engines are fine, but we'd avoid them - unless you're really tight on your budget - because they can feel underpowered when pushed.
For high mileage motorway drivers, the 150PS 2.0-litre diesel is fantastic when paired with SE L trim because of its ample equipment, good performance and impressive economy. However, for 2019-onwards Superb models, Skoda introduced the 1.4 TSI iV plug-in hybrid, which is more tax efficient and offers a useful 30 mile electric-only range. This would be the option we recommend for owners who do more city driving, or regular short journeys.
Skoda Octavia
Year launched: 2013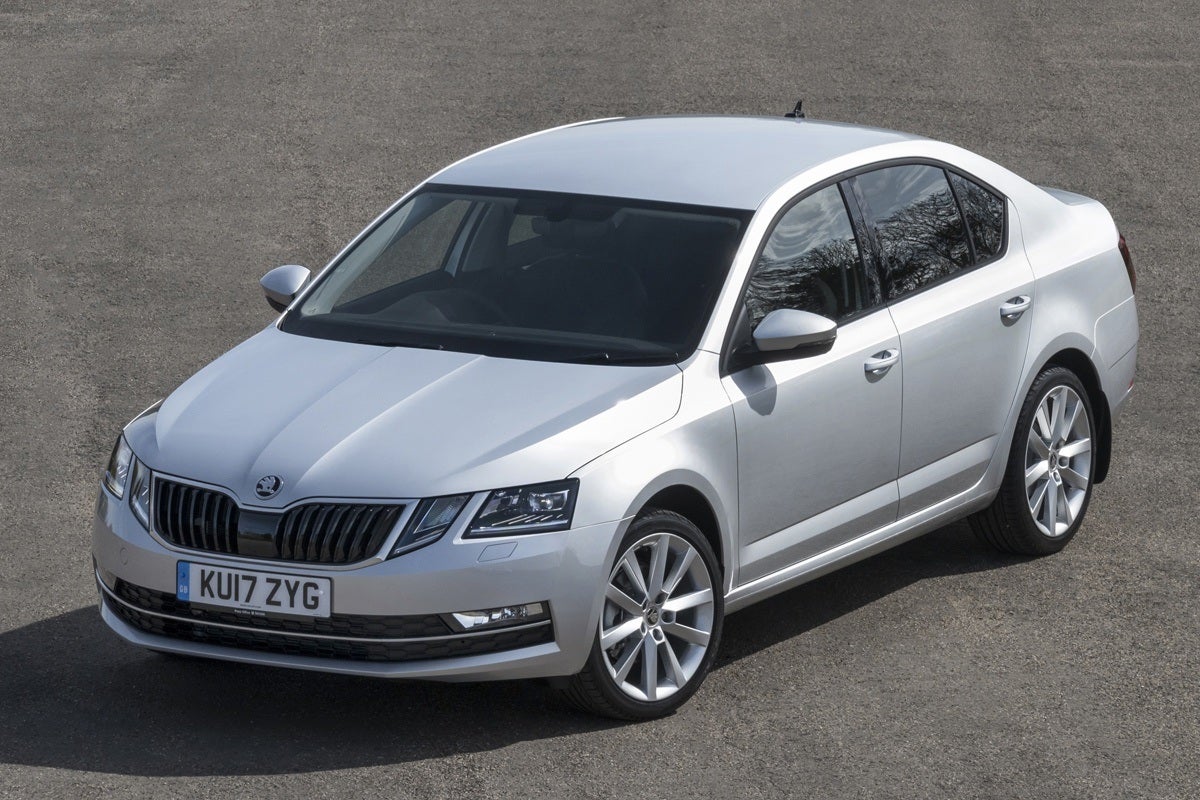 As a practical family vehicle, the Skoda Octavia is an incredibly practical, affordable family car. The Skoda Octavia in this list is the previous generation model rather than the one which launched in 2020 - but it's still a great choice for those who want something sensible, spacious and comfortable.
The older 1.4-litre TSI petrol is smooth and nippy, but was replaced by the more efficient 1.5-litre engine in later models. But if you regularly take long trips or want to use the car for towing, the 2.0-litre TDI diesel will be a better bet. Practicality is where the Octavia shines its brightest. No other family car has its limousine-like rear space, with 590 litres of space without folding or sliding anything out of the way. For reference, Ford's Focus holds just 341 litres.
However, the Octavia is a slightly older car so most of the latest safety equipment is optional, with key equipment such as automatic emergency braking, a reversing camera and adaptive cruise all costly extras. Therefore, it's worth being picky if you're buying used.
Kia Niro
Year launched: 2016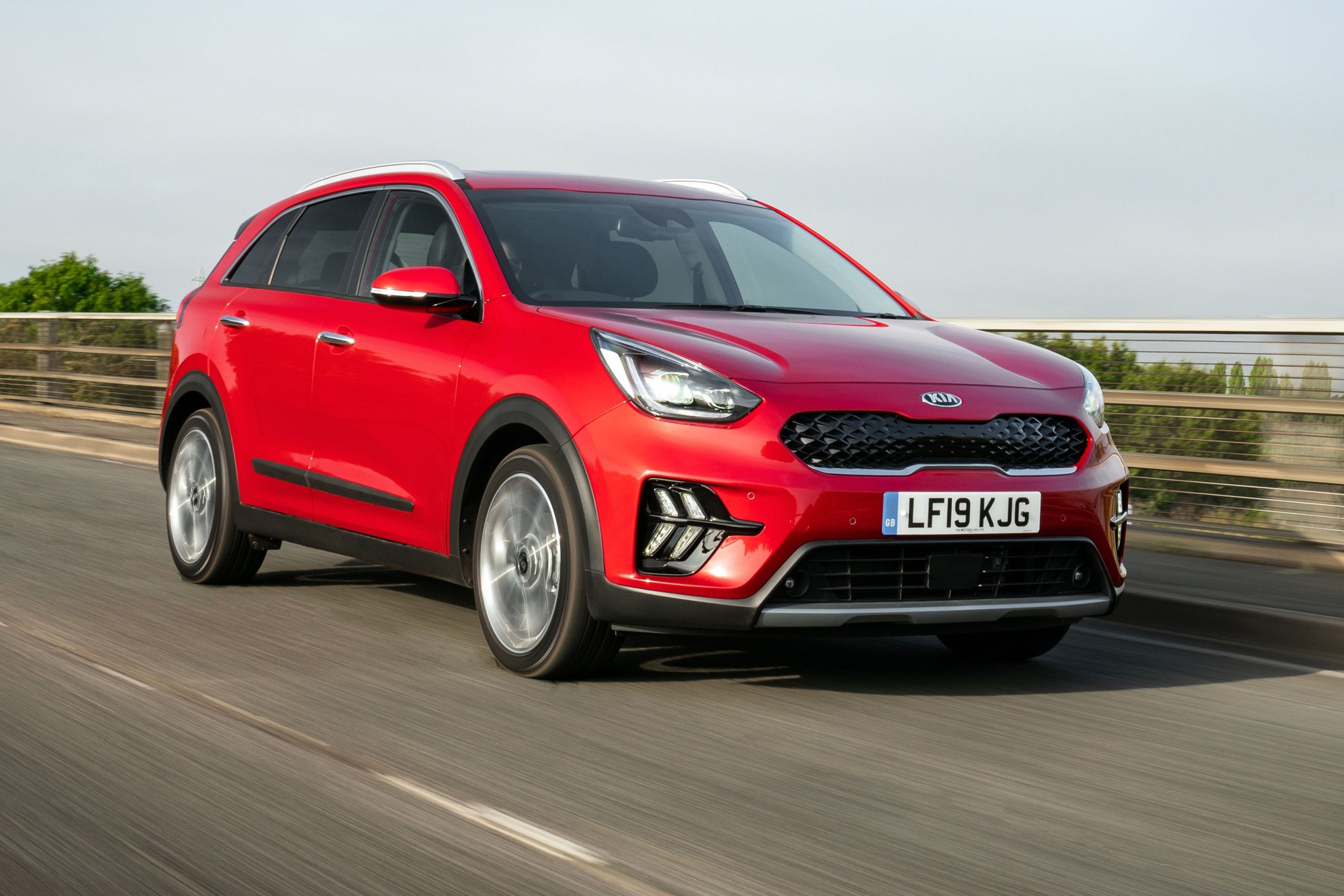 As an introduction to hybrid power, the Kia Niro is a really good choice. It's far from exciting, but it does represent very good value for money. Kia's seven-year warranty is key to the Niro's success, with drivers saying it is easy to live with and dependable. There's also an extensive list of standard equipment.
The first choice will be deciding between hybrid or plug-in hybrid models. If you can't (or don't wish to) charge a car at home or at work, go for the straight-forward hybrid model. The Niro's cabin isn't flashy but it feels well-made with soft-touch materials dotted around. We'd get a 3 or 4 (all Kia trims are numerical) for their bigger infotainment screen, but even base-spec models come with 16-inch alloy wheels, part-leather upholstery, a reversing camera and all the driving assist features you could possibly wish for.
There's plenty of space for passengers in the front and rear, although you might find the boot to be a little small. On the plus side, a claimed figure of almost 60mpg compounds the Kia Niro as ideal family transport, especially if you need something big enough to tow a caravan.
The Hyundai Ioniq is the number one car for owner satisfaction in the UK, with owners praising the model's build quality and reliability. It received a highly impressive 9.79 out of 10 from Ioniq owners.
Skoda appears a whopping four times in this top 10 - with the Superb Estate, Kodiaq, Superb and Octavia all ranking well for owner satisfaction. This is due in large part to comfort, practicality and affordability.
The Toyota Prius comes closest to getting a flawless 10 out of 10 for reliability with a rating of 9.88. It's also the fourth best car to own in the UK due to safety tech and build quality.
Reviews of more best cars for owner satisfaction
Kia Niro
1.6 GDi Hybrid 2 5dr DCT
Manufacturer Approved
Nissan Hanley

Staffordshire, ST16AL
PCP: £242.10/mo
Representative example: Contract Length: 37 months, 36 Monthly Payments: £242.10, Customer Deposit: £2,205.00, Total Deposit: £2,205.00, Optional Final Payment: £6,601.88, Total Charge For Credit: £2,822.48, Total Amount Payable: £17,522.48, Representative APR: 9.9%, Interest Rate (Fixed): 5.1%, Excess Mileage Charge: 14.9ppm, Mileage Per Annum: 10,000