Best MPG cars 2022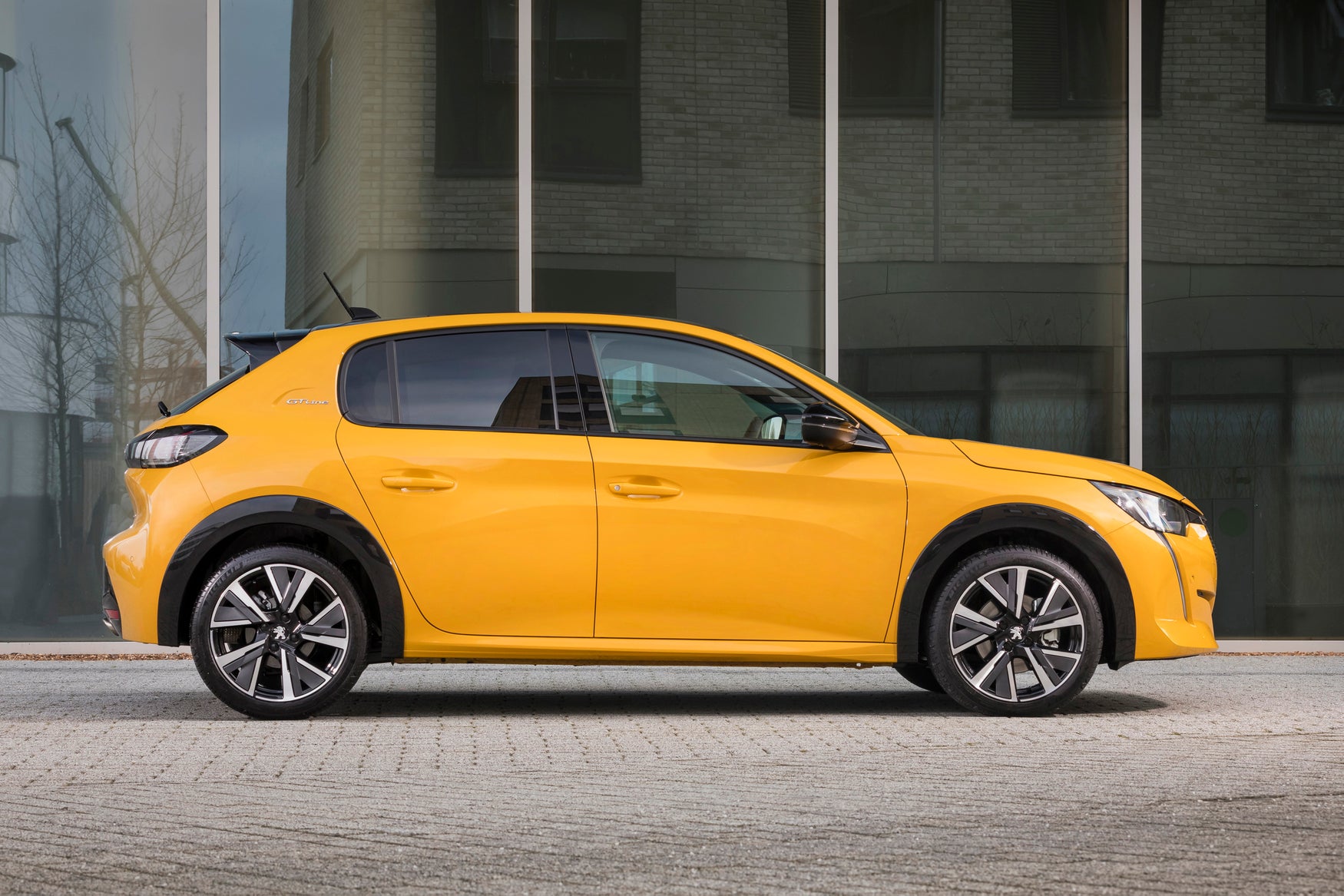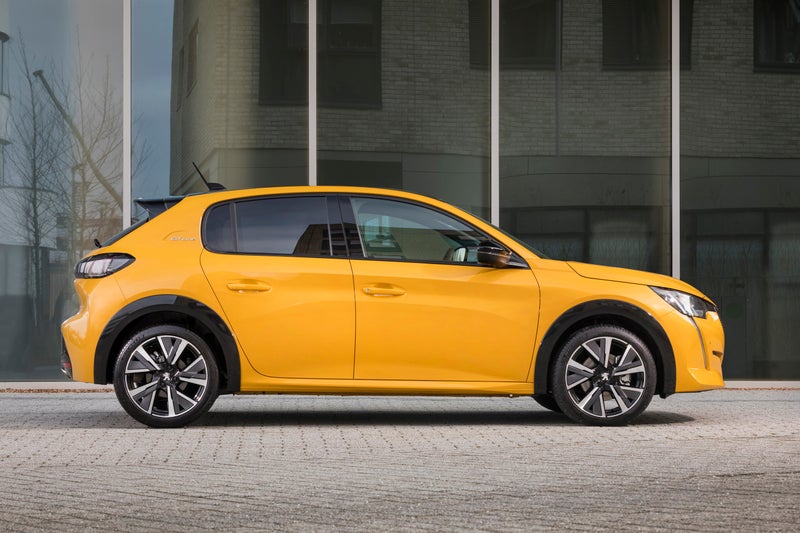 Fuel economy is likely to be a huge factor when you come to choose your next car, but too often the manufactures' figures aren't reflected in what you actually get in real life. As a result, the cars on this list win their place based on real MPG figures submitted by their owners.
That's right, all the figures in this guide to the best MPG cars are taken from our sister site HonestJohn.co.uk's Real MPG, calculated by taking averages from real figures submitted from 2018-2020. We also have a broad range of cars for you to choose from, from petrol to diesel and petrol-electric hybrid, to affordable small cars and spacious larger models, they're all here. But they key thing is, they're all very economical cars.
If you're on the hunt for a fuel-sipper, you may also want to look out our guides on most economical cars (according to official manufacturer figures) and cars that are cheap to run, while our guide to the best cars with a seven year warranty is a great place to look if you want a family car you can depend on for a long time to come.
Best MPG cars
Toyota GT86
Year launched: 2012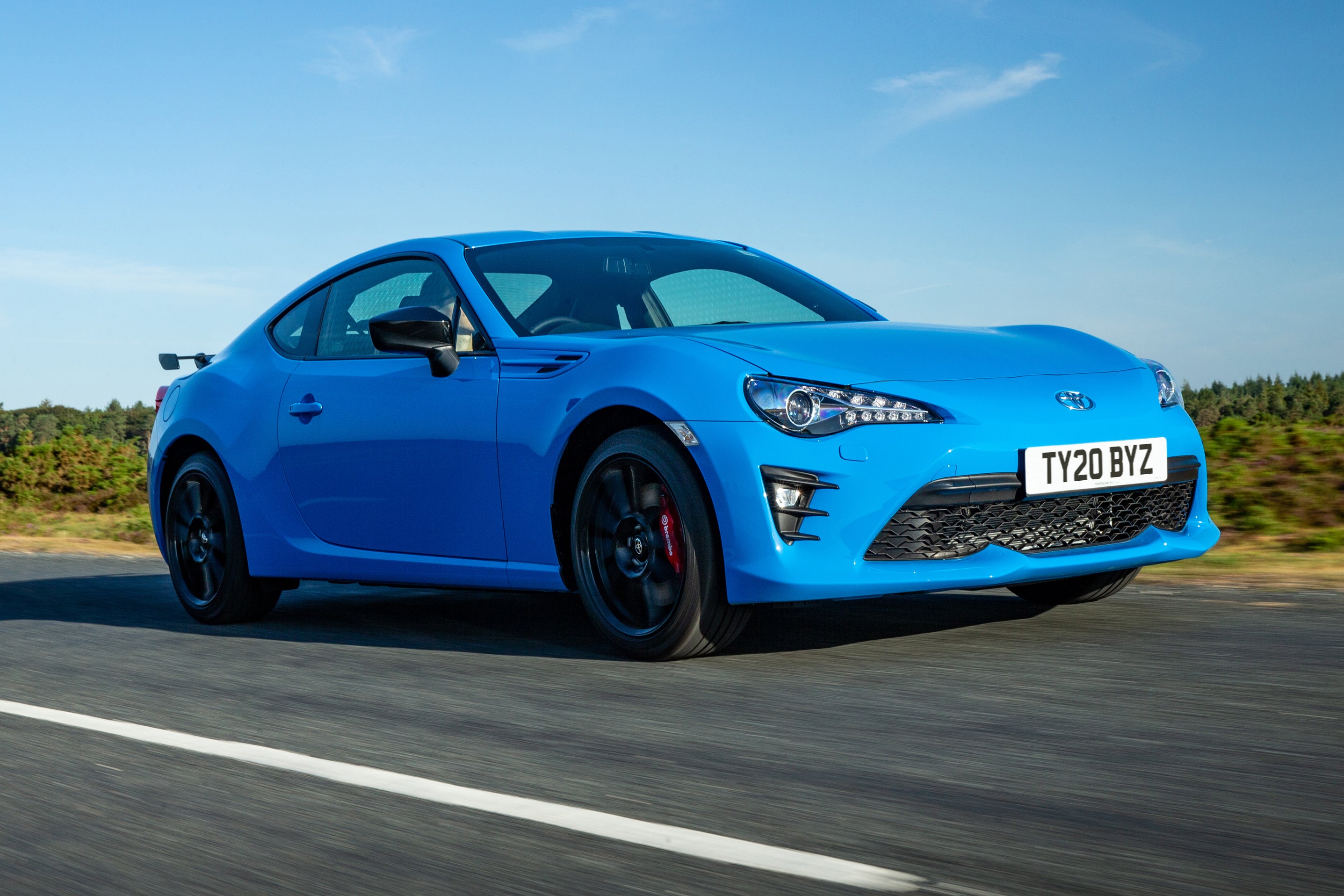 Okay, so we cant argue that the Toyota GT86 is massively fuel efficient but it wins its place on this list because its real MPG figure is actually better than claimed – on average it achieved 102% of its claimed 35mpg. Some owners recorded economy as high as 43mpg.
It makes the sporty GT86 a surprisingly usable car, as does Toyota's rock-solid reputation for reliability. Sure the interior lacks flair and isn't the most practical, but it feels robust and small kids will fit in the back seat or you can use it for luggage. The boot is also pretty big – much larger than a Mazda MX-5's.
Believe it or not, the GT86 is also more fun to drive than the Mazda. Its lack of grip at the rear and itas limited slip differential means it's an excellent way to learn car control at relatively slow speeds and it's 2.0-litre engine is reasonably brisk if worked hard. Who said economy can't be fun?
Peugeot 208 1.6 BlueHDi
Year launched: 2019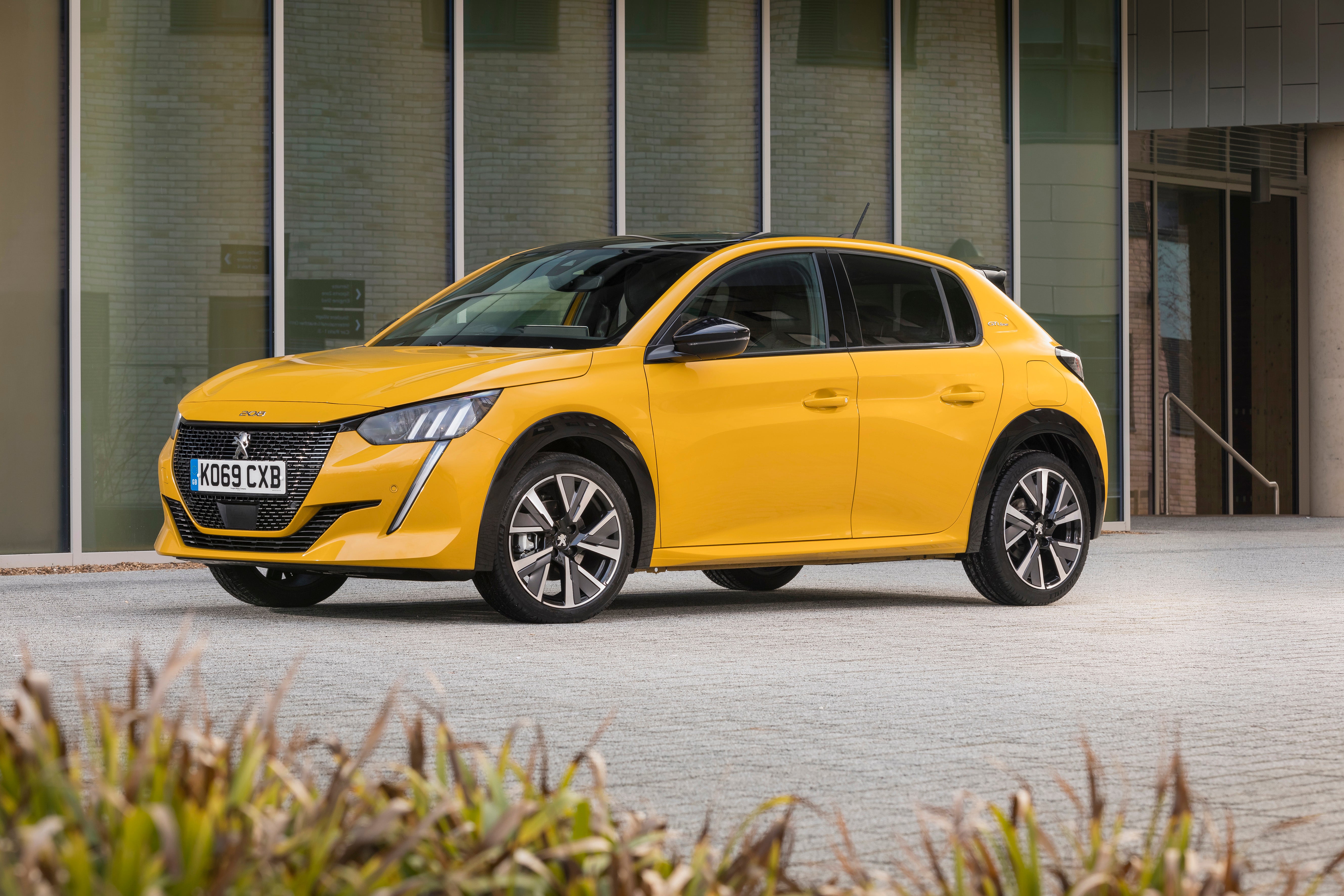 The Peugeot 208 outdoes conservatively-styled rivals like the Audi A1 or Volkswagen Polo when it comes to sharp looks. In addition, the interior is one of the best in class with an abundance of soft-touch materials and a minimalist dashboard design. The 3D digital instrument panel can also be projected like a hologram via the colour touchscreen.
The 208 is equipped with various safety systems and, despite its size, you get a reasonable amount of space inside. A Polo will feel a touch more premium and a Ford Fiesta will be more dynamic to drive - but the Peugeot adds that hint of style that few other cars get these days. The 1.6-litre diesel engine will also see 67.4mpg for those who cover a lot of motorway miles.
There are definitely better cars of the same size in certain aspects. The SEAT Ibiza offers more room, and the Kia Rio is more reliable with the advantage of a seven-year warranty. But the newest Peugeot 208 is still an excellent option for those that want something very likeable and far more unique than most small cars on offer.
Honda Civic 1.6 i-DTEC
Year launched: 2012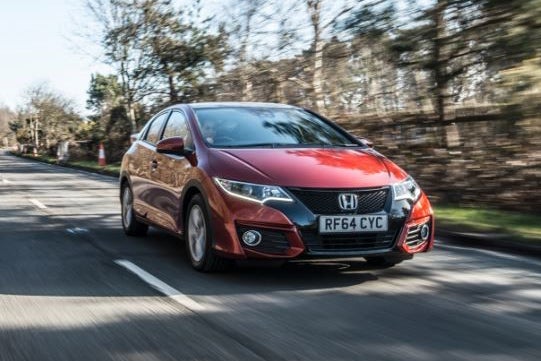 The Honda Civic in this list is the 2012-2017 model, rather than the newest Honda Civic that was launched in 2017. Despite being the older generation, the Honda Civic still makes a good case for itself, especially if you want a practical, reliable car that'll see over 65mpg.
Honda's hatchback is hugely spacious, even with three in the back it's comfortable enough. The boot also offers a huge 401 litres of space and a further 76 litres in the useful underfloor storage area, while the 'Magic Seats' cleverly fold down - with the seat base sliding forward and down - to create a flat load floor. Entry-level models are well-equipped too, with engine stop/start (on manual models), 16-inch alloy wheels, USB port, LED daytime running lights, electric mirrors and hill start assist. This means you'll get a decent model regardless of which trim you get for strong money on the used market.
The engine line-up includes the 1.4-litre and 1.8-litre i-VTEC petrols, as well as the economical 1.6 i-DTEC diesel engine which will get drivers 65.2mpg according to real-world driving stats from Civic owners.
Suzuki Swift 1.2 Dualjet SHVS 4x4
Year launched: 2017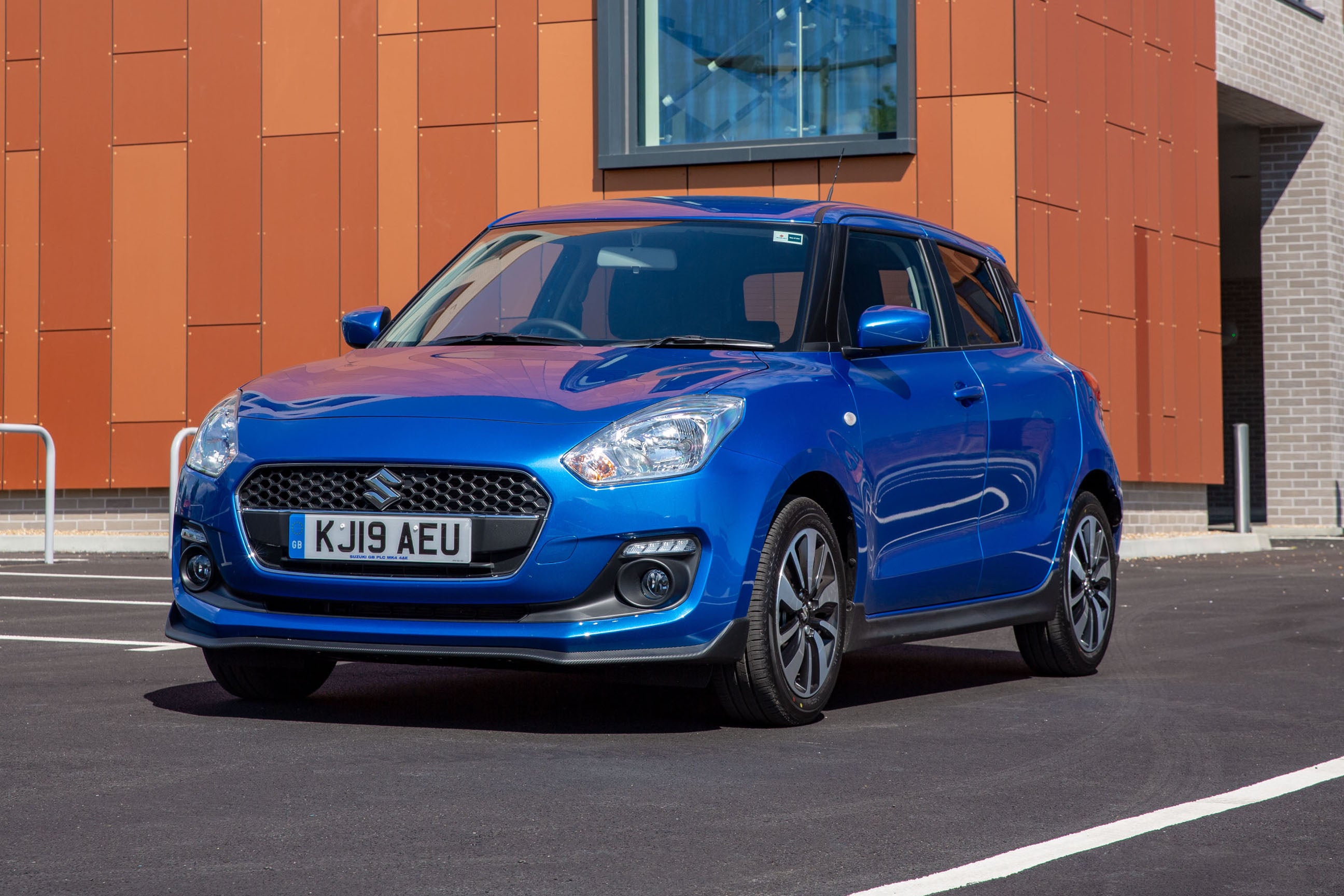 The Suzuki Swift might not be the first small hatchback that comes to mind, especially as it sits in a market crowded by excellent rivals like the Ford Fiesta and SEAT Ibiza. But it's roomy for four, impressively economical and it costs thousands less to buy than most competitors. It also offers stylish looks and more fun on the road than the likes of conservative competitors like the Vauxhall Corsa or Volkswagen Polo.
Granted, it's not the comfiest car of its type, nor does it have the best interior. But, if you can look past that, Suzuki's little hatch has some excellently smooth and quiet engines - including the 1.2 Dualjet SHVS. Simply put, that's Suzuki's 1.2-litre engine, assisted by a mild hybrid SHVS system and a four-wheel-drive. If you want a small car with a few luxuries and a modicum of off-road ability, it's one of the very few choices you have. It also sees around 65mpg.
The Swift certainly won't suit everyone, with a ride that isn't quite as refined as Ford can offer and a boot that's on the small side. While we're on the Swift's cons, it also costs a comparatively huge amount to insure due to a poor three out of five star Euro NCAP safety rating. Yet, if you want something a little unique and more stylish than the usual crop of small hatchbacks, the Swift might be right up your alley.
Toyota Prius
Year launched: 2016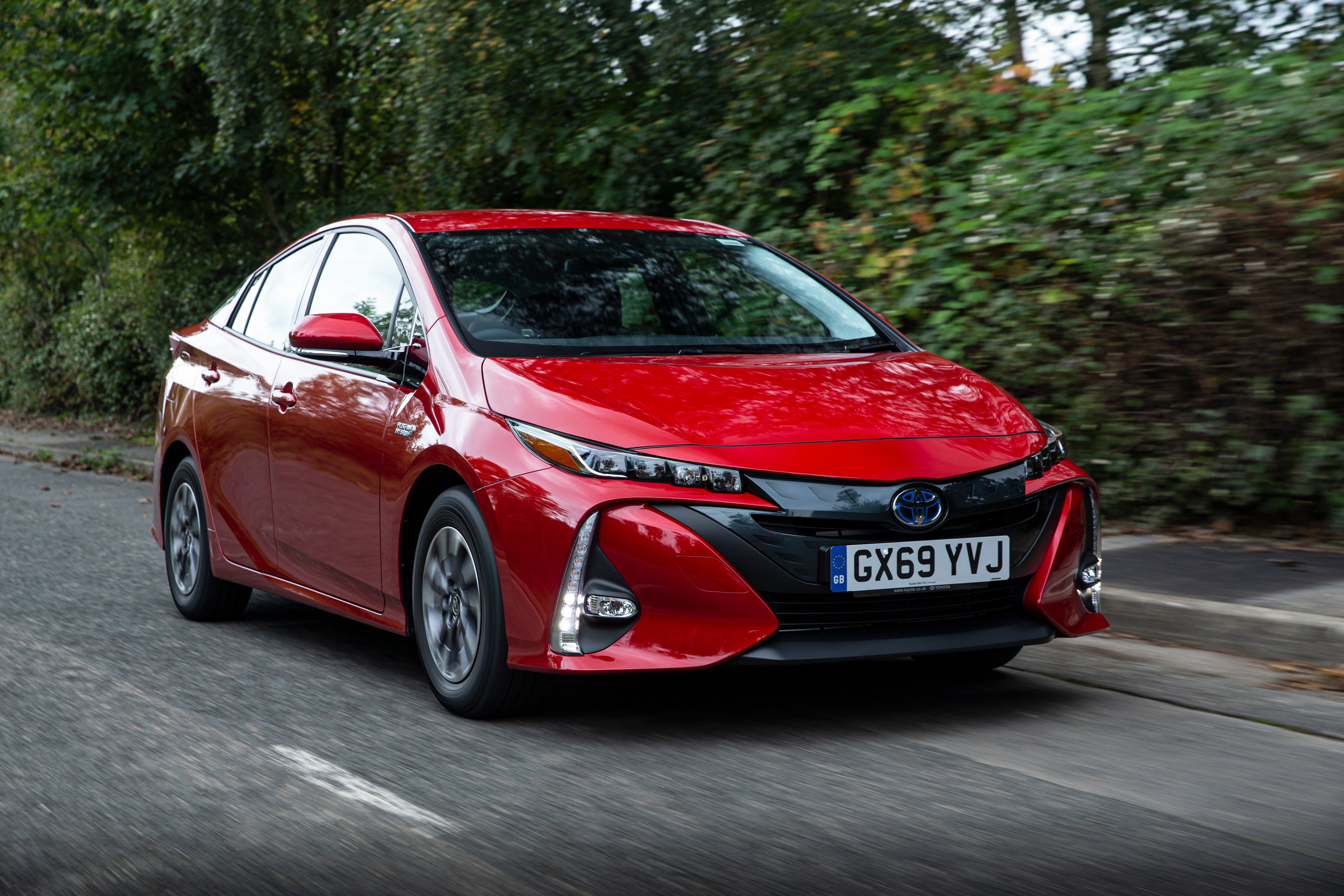 It would be preposterous to talk about fuel economy without having hybrids in this list. Enter, the Toyota Prius. For lots of people, the word Prius is synonymous with the word hybrid - and for good reason. It might be getting on a bit, and it definitely doesn't look as good as some self-charging hybrid rivals - but the newest generation Prius is an accessible car for anyone who wants practicality and low running costs.
As more manufacturers have added hybrid and electric models to their ranges, the Prius has fallen a bit behind in a class where it used to sit almost alone. But the Prius still offers a very impressive 64.7mpg on the road thanks to its 1.8-litre petrol engine paired with an electric motor. Unlike a plug-in hybrid, the Toyota Prius replenishes its batteries by gaining back energy that would otherwise be lost, via regenerative brakes of the engine diverting power to boost the battery pack. That means no plugs or charging – though Toyota does offer a plug-in version.
So, how good is the Prius in other areas? Well, the Prius isn't shy with its looks, and the bold style is carried through into its interior. It's a bit of an acquired taste, but competent enough. It's also well-built, reliable and there's a good amount of standard equipment in all, especially from Business trim upwards. But the Prius is first and foremost about economy, and that's reflected in the way it drives. It isn't sporty or particularly engaging, but it does it's job well enough - just look at how many are used as taxis and Ubers.
Toyota Corolla Touring Sports 1.8 Hybrid
Year launched: 2019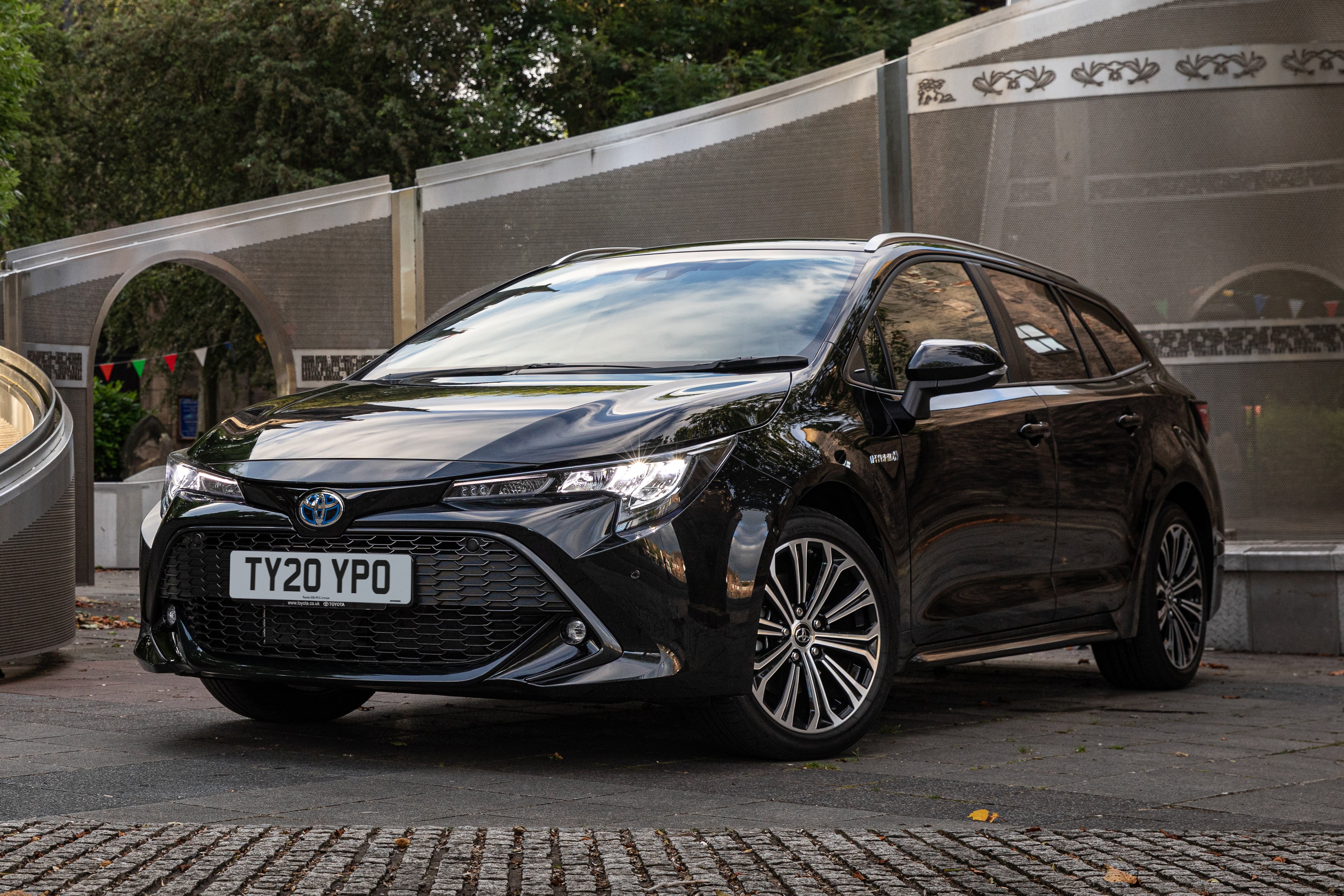 The Corolla isn't just good for a hybrid, it's also one of the best hatchbacks around. It's great quiet and smooth on the move, economical, reliable and well-equipped even in the most basic trims. What's more, Toyota hybrids hold their value well. But this does mean it's likely to cost more than rivals on the used market.
Being a Toyota, long term reliability is a given, and it comes with a five-year warranty. Around town at slow speeds, the Corolla is relaxing to drive, but the 1.8 hybrid - found in the Toyota Prius and Toyota C-HR - feels plenty quick enough, not just from a standstill but at motorway speeds too. You'll get a return of around 63mpg, too.
The most basic Toyota Corollas alloy wheels, climate control, a central touch screen, proper LED headlights and a full complement of safety features. Many of these, including automatic lane keeping, are optional from Ford and Volkswagen. But it's not perfect. The boot isn't hugely practical, for example, while the infotainment system feels a little dated with no Apple CarPlay or Android Auto.
Citroen C4 Cactus 1.5 BlueHDi
Year launched: 2014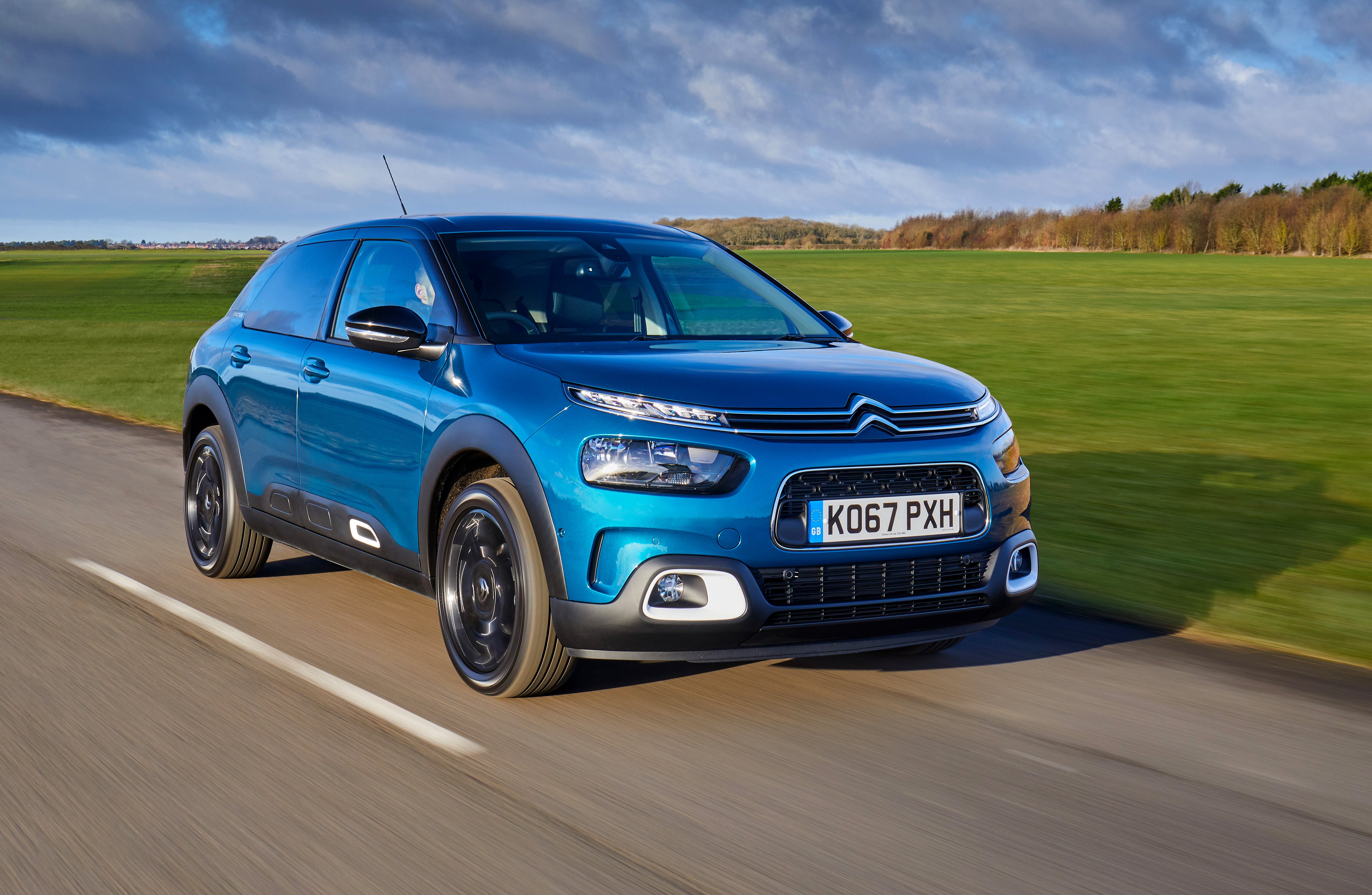 The Citroën C4 Cactus is a funky family hatchback with crossover styling, low running costs and a comfortable ride. The C4 Cactus focuses on interior comfort above all else, so the first models were outlandishly colourful. But in 2018, Citroen toned down the looks so newer models on the used market will suit those who want less, erm, divisive looks.
The C4 Cactus also comes at an affordable price, however, we're not sure it's enough to offset the below-par driving experience. Some will like its pillowy suspension at lower speeds, but it feels very bumpy on uneven roads in a class where many rivals can smooth out the road surface without losing any composure.
Passenger space is decent and the cabin has some smartly finished details. The most efficient diesel version - the 1.5-litre BlueHDi diesel - over 69mpg too. Therefore, it isn't perfect by any means, but if you want a unique, comfortable, extremely economical family car then it's worth keeping in mind.
Ford Fiesta 1.5 TDCi 85
Year launched: 2017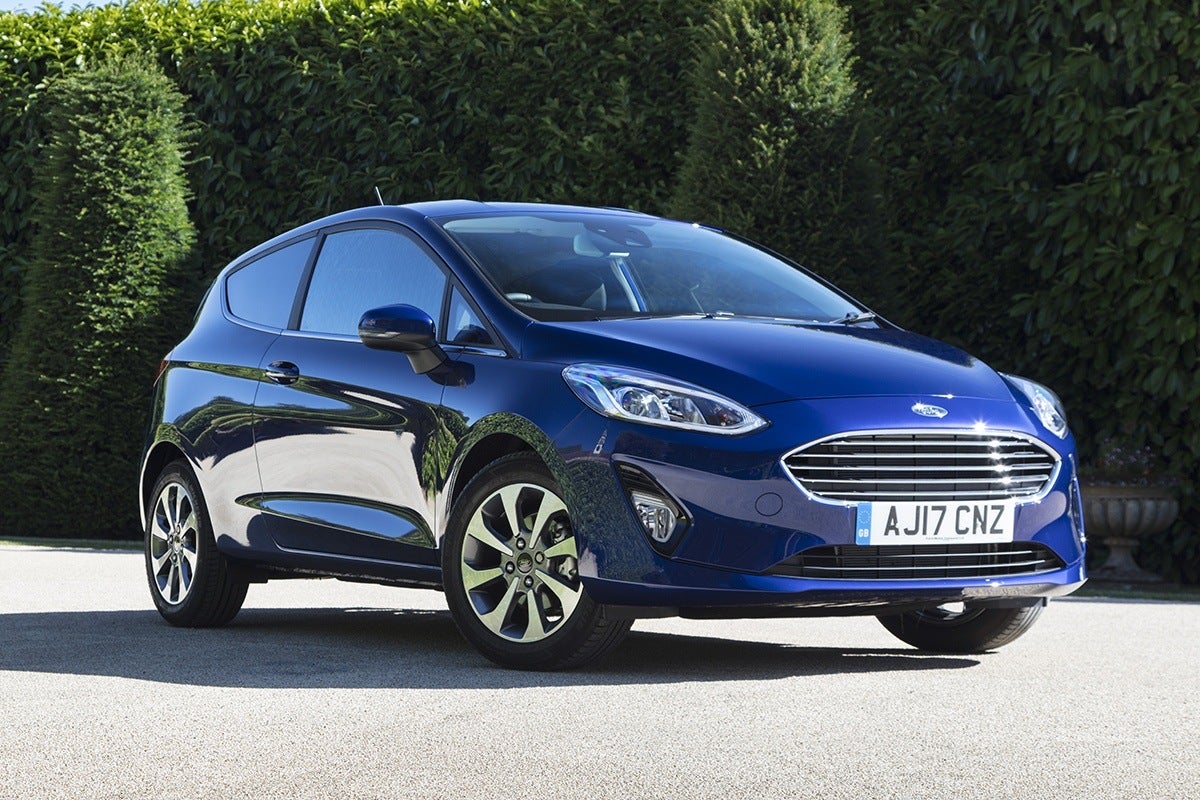 The Ford Fiesta needs no introduction, but we're going to give it one anyway. In short, it's the UK's most popular car - outselling all other models pretty consistently. That's due in large to the huge array of trims, engines and specs that lets buyers hone the car to their exact needs. There are the hot hatch Fiesta ST and off-roady Fiesta Active versions for even more variation on the theme, and a diesel engine (the 1.5 TDCi) that'll get you just over 63mpg.
Combine all that with the fact that the Fiesta is arguably the best hatchback going (fun to drive and packed with kit) and it's no surprise to see them absolutely everywhere. Whether it's as a first car fresh from ripping up the L-plates, dependable sole vehicle or the back-up car in the family, the Fiesta does it all and does it very well.
More luxurious versions even have the ability to give the MINI and Audi A1 a run for their considerable money.
Skoda Octavia 1.6 TDI 115 DSG
Year launched: 2013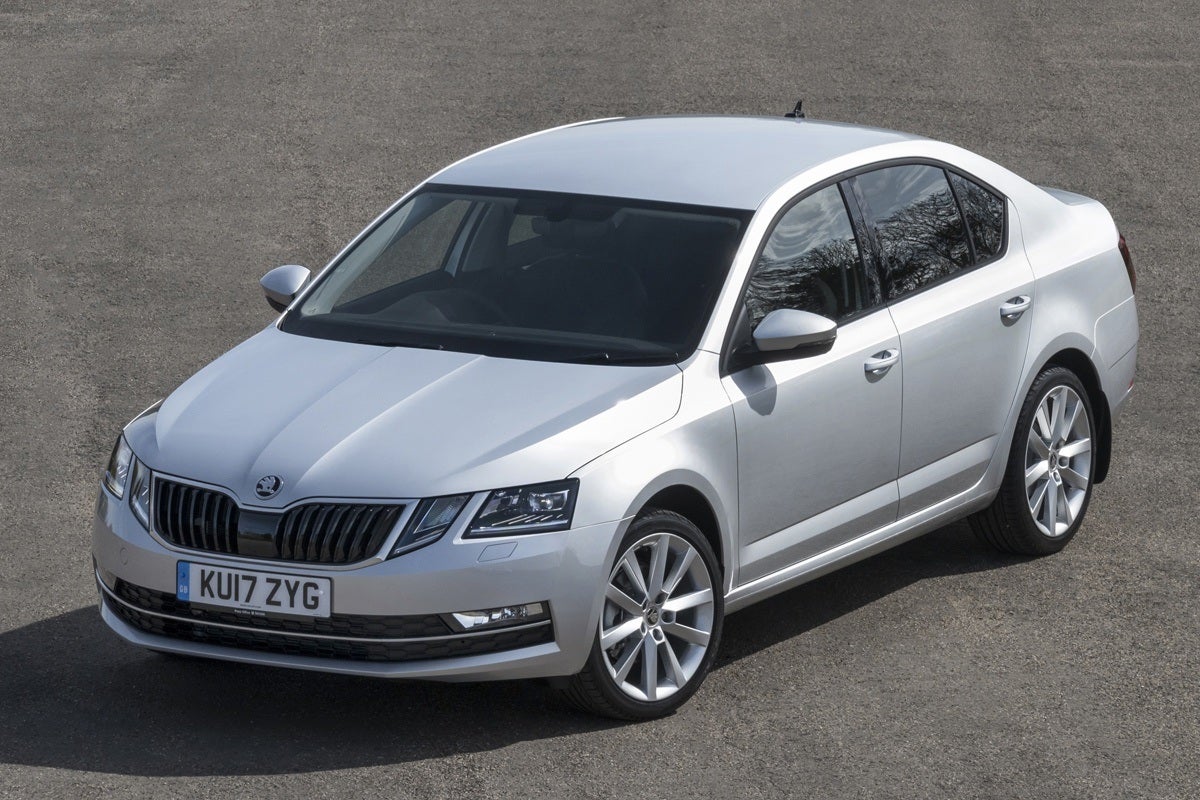 The previous generation Octavia was a big seller for Skoda, meaning there are plenty of examples on the used market with as many or as few extras as you want. Thankfully, all models are well-specced with a touch-screen infotainment system, hill start assist, climate control, stop/start and USB as standard.
As can be expected, the most efficient engine is a diesel option - the 1.6 TDI, which produces 105PS and gives drivers a return of around 63mpg. The engine is both quiet and refined, even at motorway speeds. The steering is precise and the ride is comfortable on most roads, even those plagued by potholes and bumps.
The Skoda Octavia isn't an exciting choice but it offers a composed drive and a sensible, decidedly upmarket interior. The boot is also a massive 590 litres with the seats in place or 1580 litres with them folded down. If you want something safe, comfortable and practical - look no further, just don't expect bucketloads of performance.
Dacia Logan MCV 1.5 dCi 90
Year launched: 2013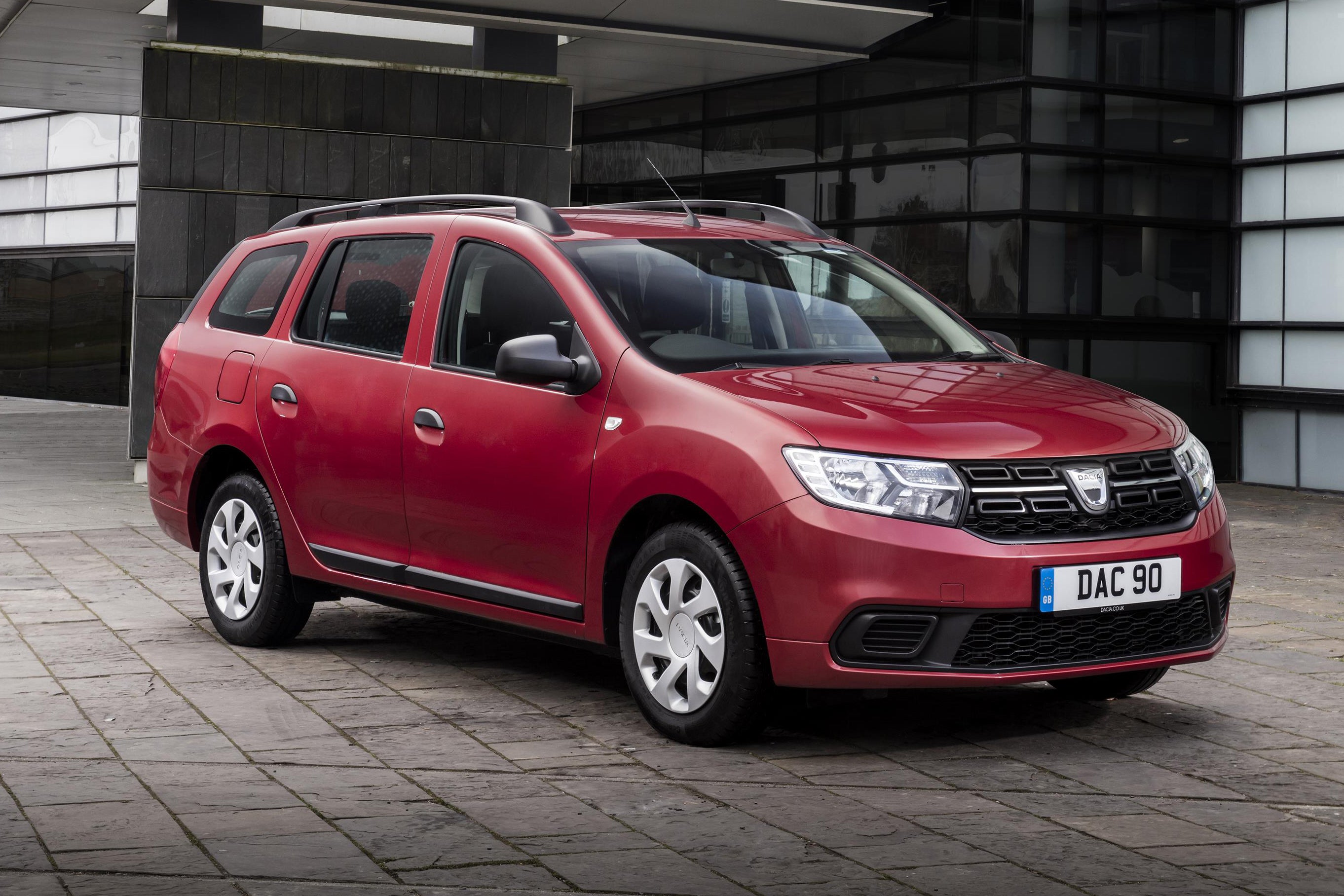 For buyers who don't mind a basic approach to motoring, the Logan MCV will be the perfect car. Not only is it cheap to buy but it's peanuts to run too with the 1.5-litre diesel engine (1.5 dCi 90) returning 62mpg. It's quite spacious for its size but that comes at the price of image, performance and handling - none of which it excels in.
In fact, the only cars that cost similar money to the Logan MCV are much smaller. Think, Hyundai i10 and Volkswagen Up size. A lack of rivals that can match the Logan on space and price is the biggest part of its appeal. The cabin is very dated and the most basic spec (Access) doesn't even offer radio - but it's functional enough and drivers who want to get from A to B fuss-free might even prefer the lack of tech. However, the lack of safety systems does mean the Dacia Logan MCV gets a disappointing three out of five star safety rating.
The economical 1.5-litre diesel isn't particularly refined, especially when starting up - but it makes the most sense if you regularly plan to carry heavy loads of passengers and luggage on a regular basis. It's also the most expensive engine in the range, but if you cover a lot of miles then it'll be the best option for sure.
What's the most fuel efficient car?
The Suzuki Celerio tops the list with a realistic average of 72.1mpg. The Peugeot 208 takes second place with over 67mpg, followed by the previous generation Honda Civic with about 65mpg.
Which would suit me better, hybrid, diesel or petrol?
For high mileage motorway drivers, diesels are usually a better bet. Hybrid cars offer good fuel economy for mixed driving (town and motorway) as they regenerate battery power at low speeds. For lots of short trips and low annual mileage, petrol or petrol-hybrid is a good choice.
Is it a bad idea to buy a diesel?
No. Modern diesels are relatively clean and best suit drivers who cover a lot of motorway miles. So if you do a long commute and regular long trips (over 15 miles at a time) - a diesel might be better for you than a petrol. Newer cars with the newest Euro 6 engine will be the least affected by clean air regulations, too.
Peugeot 208
1.6 THP GTi Prestige 3dr
Renault Retail Group Romford

Essex, RM30EZ
HP: £333.43/mo
Representative example: Contract Length: 36 months, 36 Monthly Payments: £333.43, Customer Deposit: £1,837.00, Total Deposit: £1,837.50, Total Charge For Credit: £1,590.98, Total Amount Payable: £13,840.98, Representative APR: 9.9%, Interest Rate (Fixed): 9.9%
Peugeot 208
1.2 PureTech 130 Allure Premium 5dr EAT8
Manufacturer Approved
Robins And Day Peugeot Walton

Surrey, KT121RR
PCP: £357.94/mo
Representative example: Contract Length: 36 months, 35 Monthly Payments: £357.94, Customer Deposit: £3,148.00, Total Deposit: £3,148.50, Optional Final Payment: £9,203.00, Total Charge For Credit: £3,889.40, Total Amount Payable: £24,879.40, Representative APR: 9.9%, Interest Rate (Fixed): 9.9%, Excess Mileage Charge: 12.5ppm, Mileage Per Annum: 10,000