Most reliable cars to buy in the UK 2022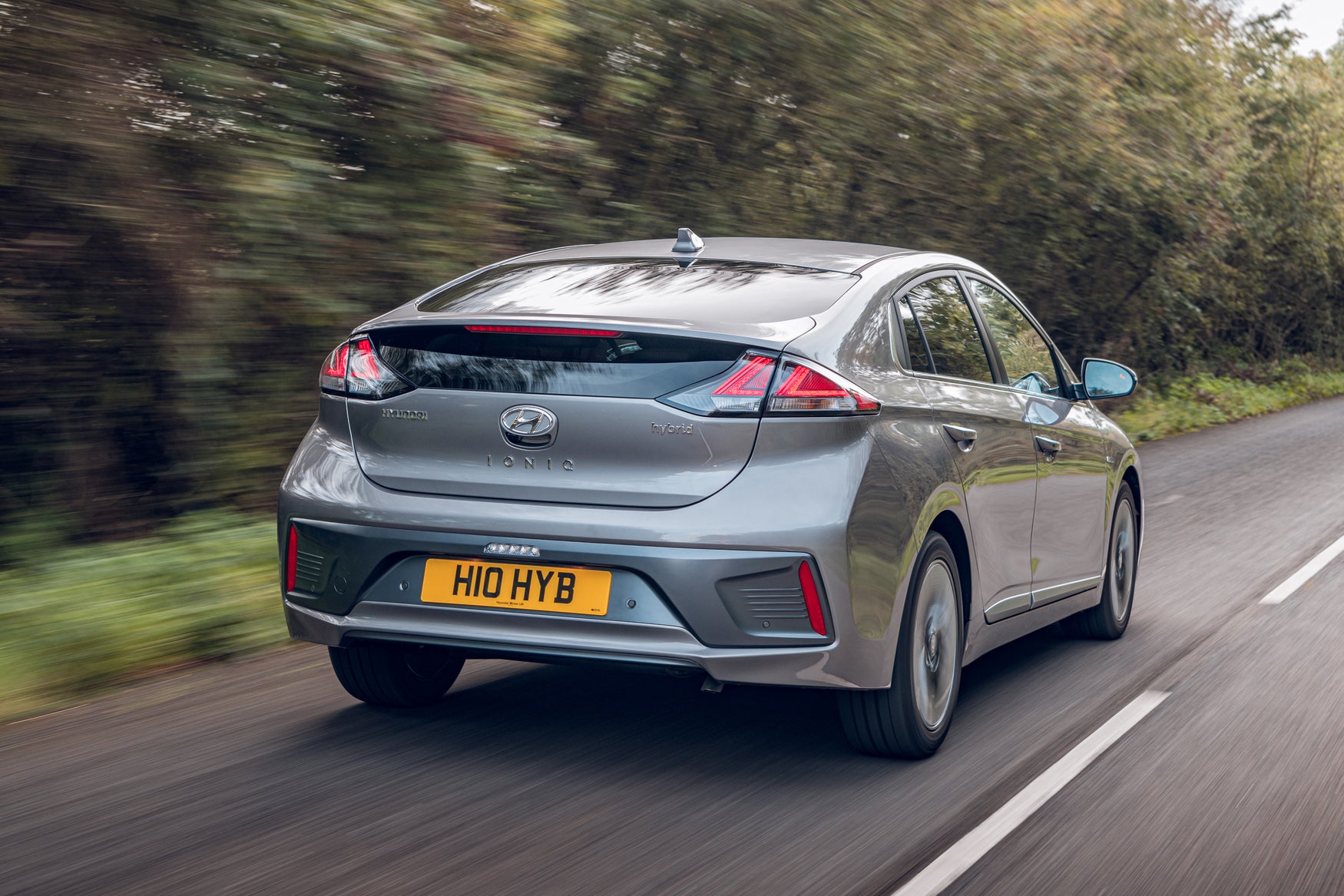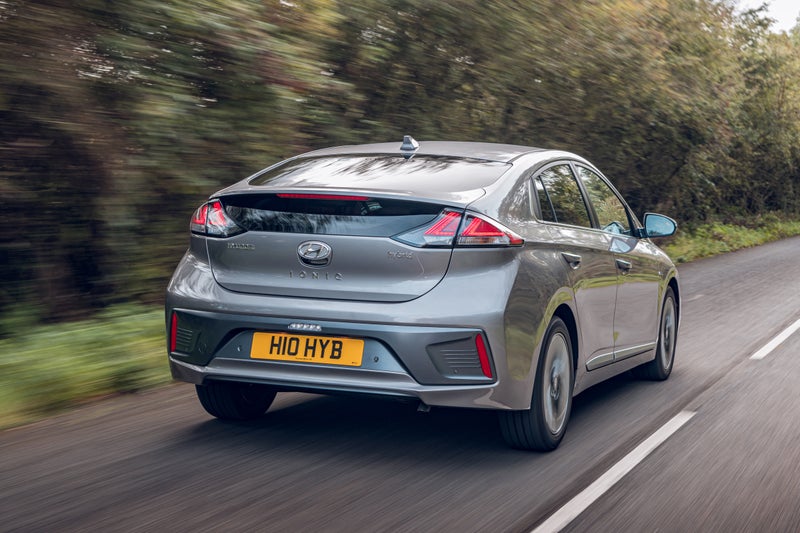 For complete peace of mind and to avoid potentially expensive repair bills down the line, our guide to the top 10 most reliable cars you can buy in the UK is essential reading.
These days you're much less likely to wake up to the sound of your neighbour unsuccessfully cranking the ignition of their car. Modern cars are generally more mechanically reliable than they were a few decades ago, but their increasing electronic complexity means there is potential for ever larger bills should things go wrong.
When buying a new car you have the luxury of long warranties, with some manufacturers even providing 5 and 7 year warranties. However, when buying a second-hand car, you want to makes sure you're buying one of the most reliable used cars for hassle-free motoring.
The cars in this guide have been chosen because they topped the Satisfaction Index for reliability according to the readers of our sister website HonestJohn.co.uk. The Satisfaction Index allows you as an owner to rate your experience of the car over your ownership period, and many thousands of entries each year means the data is very useful.
This has also allowed us to discover the most reliable car brands, with Toyota coming out on top with two cars in the top two. This is followed by Mazda and Skoda, who both have two models each in our guide to the most reliable cars.
Other reliable car brands that make our list are Mercedes-Benz, Honda, Kia and Hyundai. What's encouraging is that our list includes a variety of cars to suit all budgets, proving that you don't have to spend a fortune to pick up one of the most reliable cars going.
Most reliable cars
Hyundai Ioniq
Year launched: 2016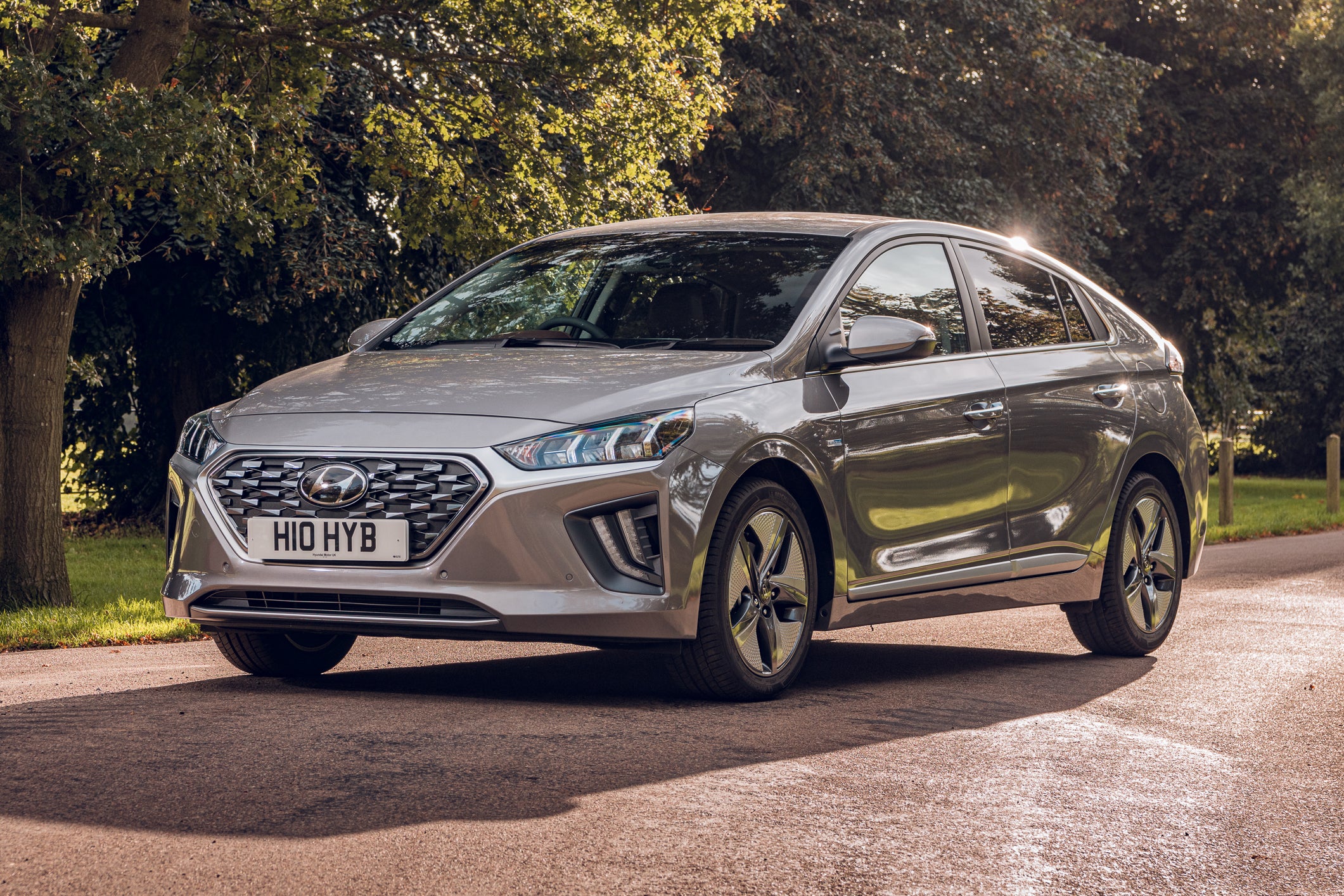 It's very interesting that the Toyota Prius - the most reliable car in the Satisfaction Index in 2020 - has been usurped in 2021 by its arch-rival, the Hyundai Ioniq
The Ioniq recorded a seriously impressive score of 9.93 for reliability, up on its previous good showing in earlier years. Clearly by benchmarking the Prius for its hybrid family car, Hyundai has come up trumps. Backed by a five-year, unlimited mileage warranty, owners clearly rate the peace-of-mind that the Ioniq offers, and the fact that you see so many as private hire minicabs in British cities speaks volumes on its dependability.
There's plenty of choice in the Ioniq line-up, as it's available as a hybrid, plug-in hybrid and pure electric vehicle. Well equipped, easy and relaxing to drive, the Ioniq also offers rock-bottom running costs. It's an extremely sensible (if not particularly exciting) second hand buy.
Volkswagen T-Roc
Year launched: 2018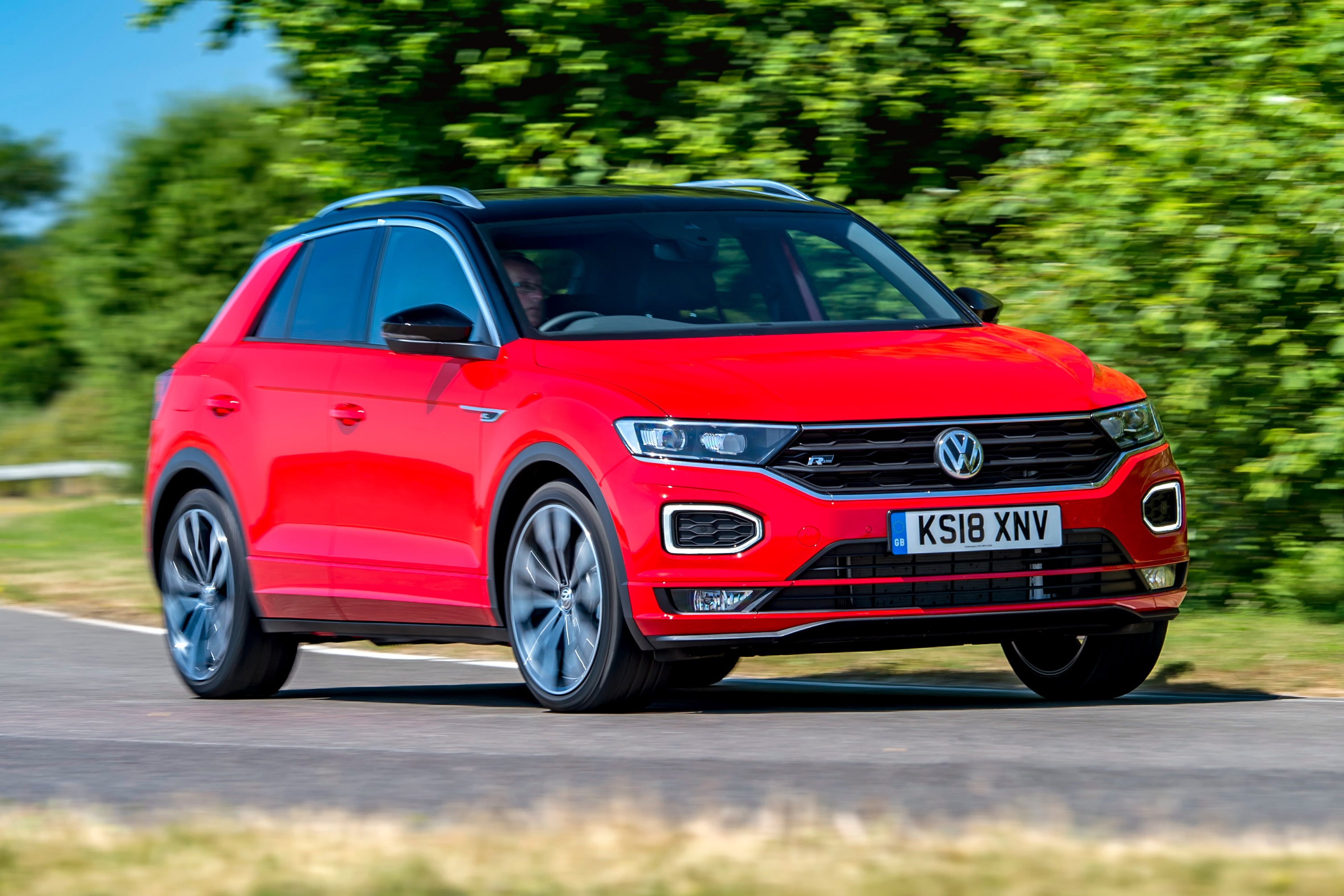 We're impressed that Volkswagen has managed to knock Toyota out of a podium finish for the most reliable car. But the T-Roc small SUV has clearly won plenty of favour with buyers, with a very strong score of 9.90 in the overall Satisfaction Index and for reliability.
The VW T-Roc is based on the previous-generation Golf, so clearly its well-proven underpinnings have made it a dependable car for owners. Readers also rate the T-Roc highly for comfort, while its interior is well-finish and should withstand typical family abuse well. What's more, the T-Roc's infotainment is excellent, and the rest of its tech is highly rated.
Although there is no hybrid or electric option with the T-Roc, the petrol and diesel engines on offer are smooth, punchy and efficient. However the choice doesn't stop there: Volkswagen has even made a convertible version of the T-Roc, which is a very unique offering in the sector and will certainly help you stand out.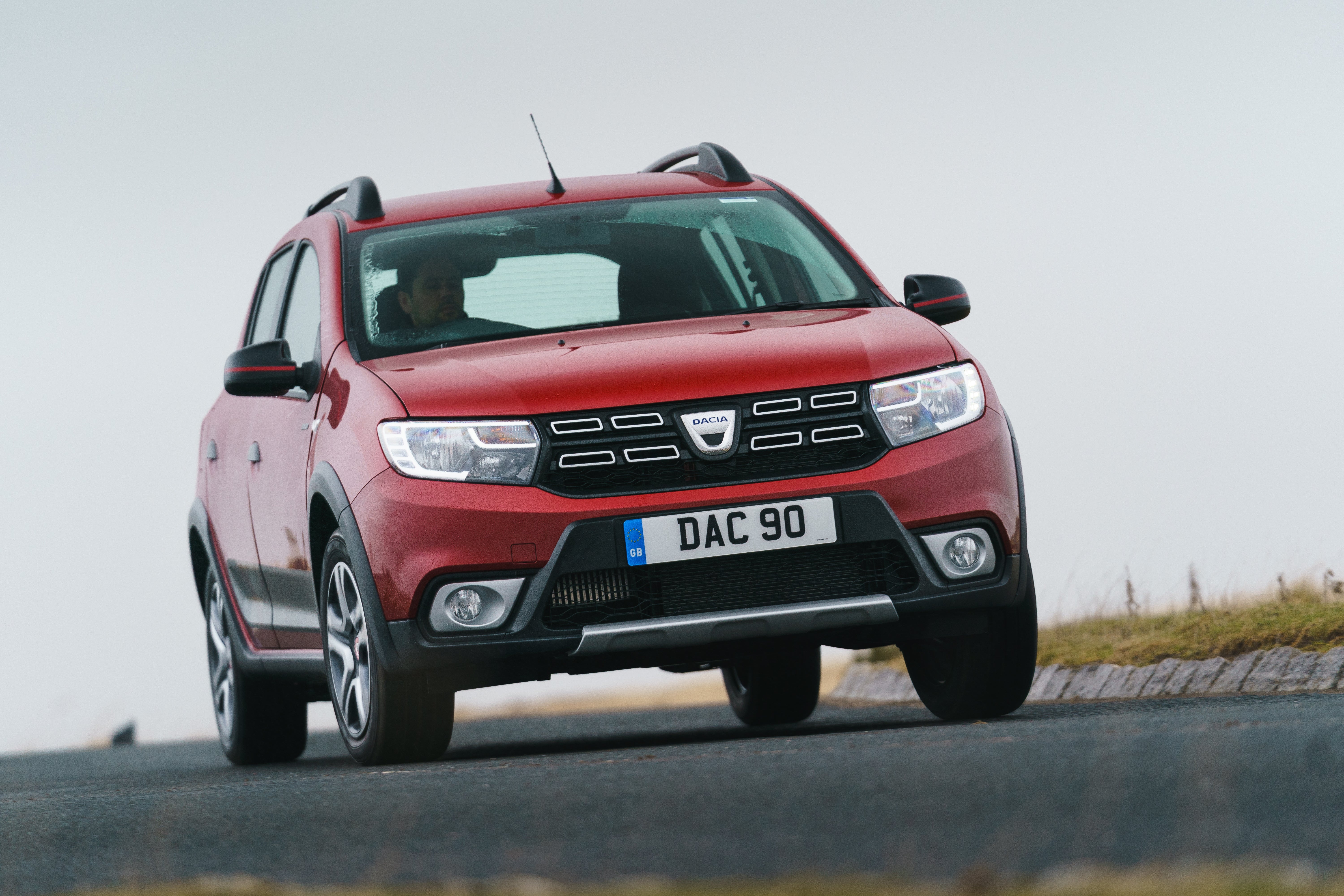 Surprised to see Britain's cheapest new car take a podium finish in our most reliable cars list? So were we, but it appears the Dacia Sandero has been a real hit with buyers.
With an impressive reliability score of 9.90, the Sandero is clearly a pretty dependable used buy. Dacia as a brand also topped the Satisfaction Index, showing owners feel the cars deliver over and above their price tag. Perhaps, too, the relative lack of gadgets and complex engineering means there's simply less to go wrong on the Sandero.
Having been replaced with an all-new Sandero, this car is now starting to feel its age, with a basic and dated interior, mediocre ride and handling and lacklustre performance. But owners rate it very highly for practicality, likely because the comparable cars for similar money when new were all much smaller city cars. It's not sophisticated or stylish, but if you need dependable and cheap transport you can't go wrong with a Dacia Sandero.
SEAT Leon
Year launched: 2013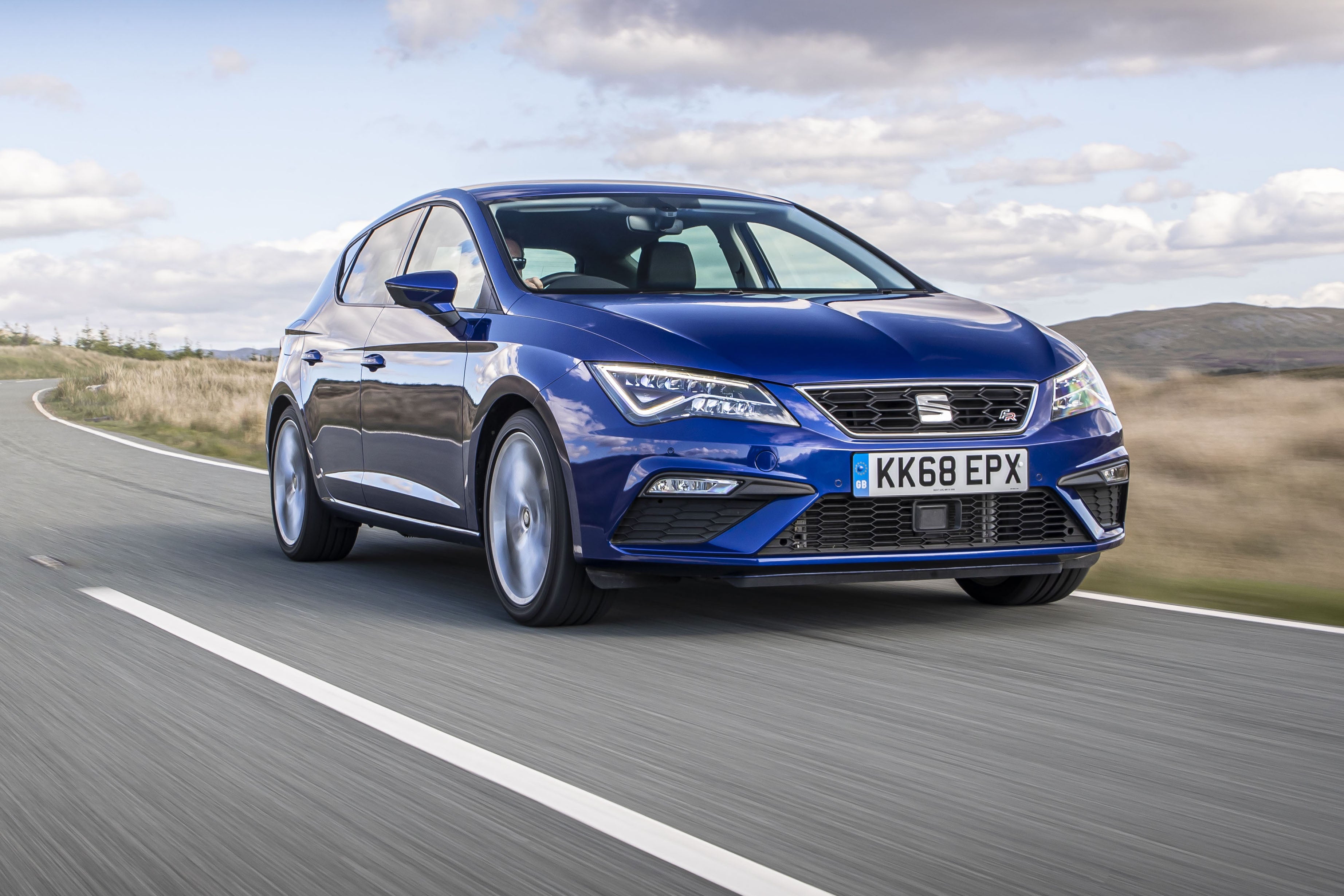 The previous-generation SEAT Leon takes a very respectable fourth place in our most reliable cars list. It managed an average reliability score of 9.86, with the vast majority of owners experiencing very few issues.
Based on the Volkswagen Golf, the SEAT Leon majors on Spanish flair, with a more stylish look and sportier handling. Owners also approve of interior quality, which is nearly as good as the Golf and better than most hatchback rivals, while it's spacious and fairly practical.
The SEAT Leon is available with a wide variety of efficient engines that are all decent performers, ranging from a 1.0-litre turbo petrol that punches above its weight, to the fast and fun Cupra models. There's also super-efficient diesels, plus an estate version.
Mazda CX-5
Year launched: 2017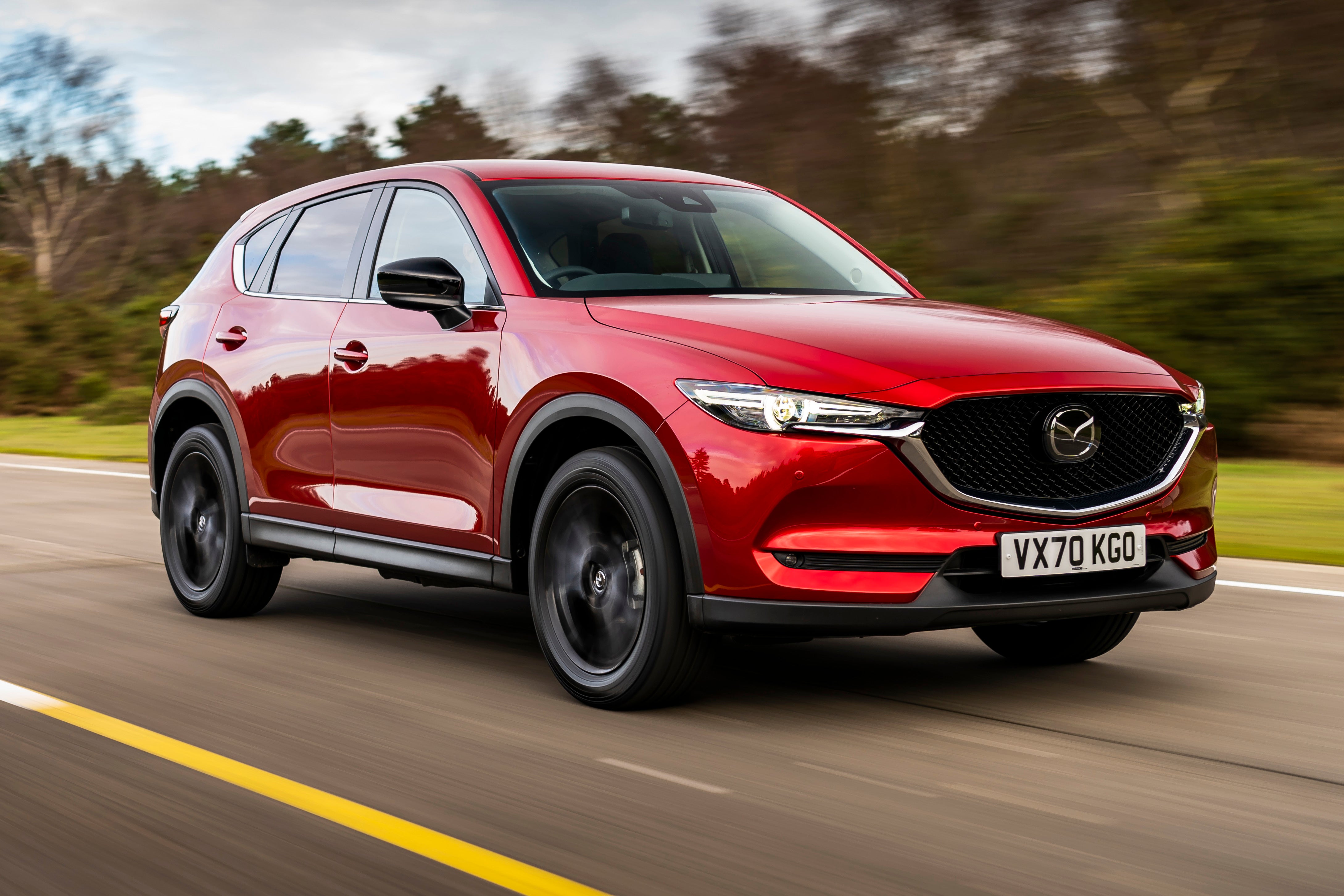 Where once this list was dominated by cars from the Land of the Rising Sun, the Mazda CX-5 is now the top ranked Japanese car in fifth place. The Nissan Qashqai-rivalling SUV received a very strong score of 9.83 for reliability in the Satisfaction Index.
Reliability isn't the only thing that falls in the CX-5's favour, though. It's roomy inside with space for four adults and you get a boot that is large and easy to load full of stuff. The small (for an SUV) steering wheel and the short-throw manual gearbox means it also feels surprisingly sporty.
That feeling is only enforced when you drive it. It's as if Mazda has somehow managed to suck the sporty goodness of the MX-5 up into the CX-5's chassis – it's eager to corner, has precise steering and feels lighter than it actually is.
Volkswagen Tiguan
Year launched: 2016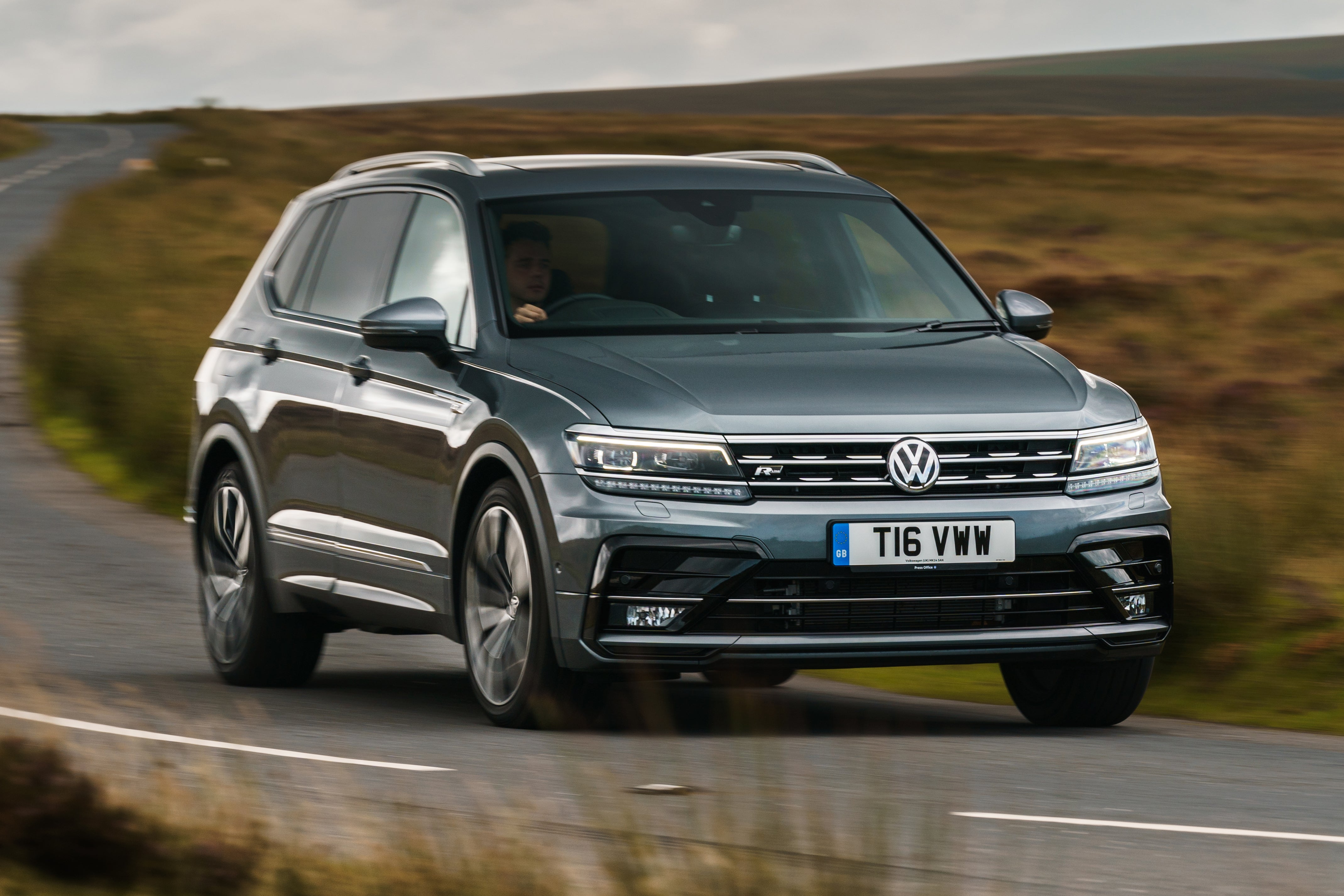 The Volkswagen Group has had a good showing in this year's Satisfaction Index. VW Tiguan owners gave the family SUV a strong reliability average score of 9.83. They also praised it for excellent levels of technology, equipment and practicality.
The Tiguan is basically the SUV equivalent of the VW Golf, and it shares the same platform underneath. Like the Golf, it's slightly pricier to buy than many mainstream SUV rivals, but for that you get generous equipment levels, classy styling inside and out and a feeling of real solidity that cheaper rivals just can't match.
The Volkswagen Tiguan is also good to drive. Not in an agile and engaging way like the Mazda CX-5, but its feeling of stability, composure and comfort wouldn't be out of place in the premium SUV class. There's also a range of excellent petrol and diesel engines, plus a plug-in hybrid option which will undoubtedly appeal to business users.
Honda Jazz
Year launched: 2015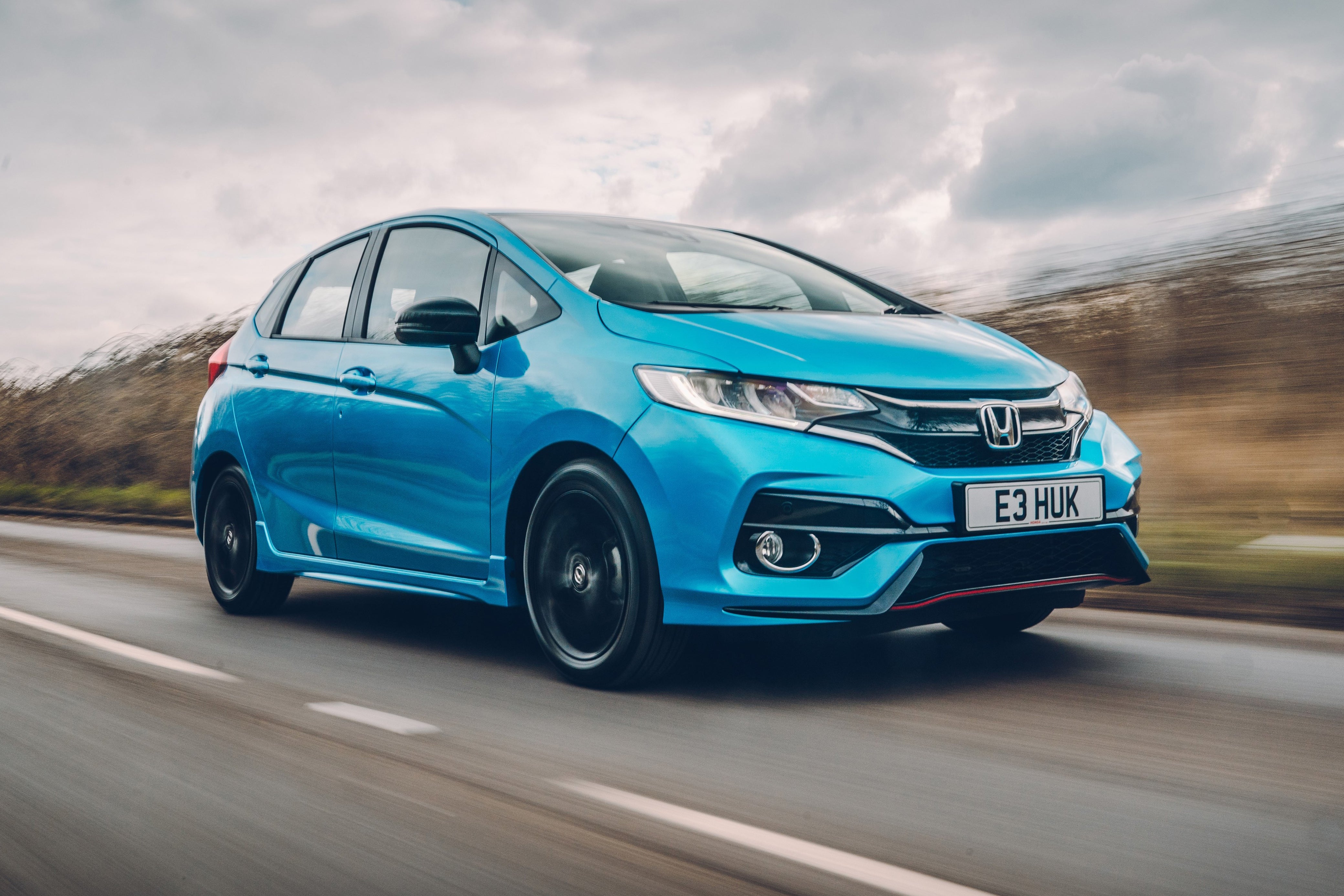 The Honda Jazz has an avid following from the older generation, and we've got to say they're onto something. It's very spacious on the inside and it's not half bad to drive either, the fact that it scored 9.82 for reliability in the HonestJohn.co.uk Satisfaction Index is just a bonus.
A taller roofline than you get in most small cars means the Jazz has lots of interior space for its size, and also makes it that bit easier to get it in and out of. You also get Honda's famous (depending on which circles you move in) 'Magic Seats' which probably won't stun you with their brilliance – they fold up like cinema chairs – but do at least mean you can carry tall items in the rear footwell.
The Jazz's light steering helps make it easier to drive in town and manual models have a short-throw gear change that feels like it belongs in something a lot sportier. It helps you keep the Jazz's small petrol engines on the boil for swift progress. There are more refined and powerful offerings in the class, but the Honda Jazz hold plenty of appeal.
Lexus NX
Year launched: 2014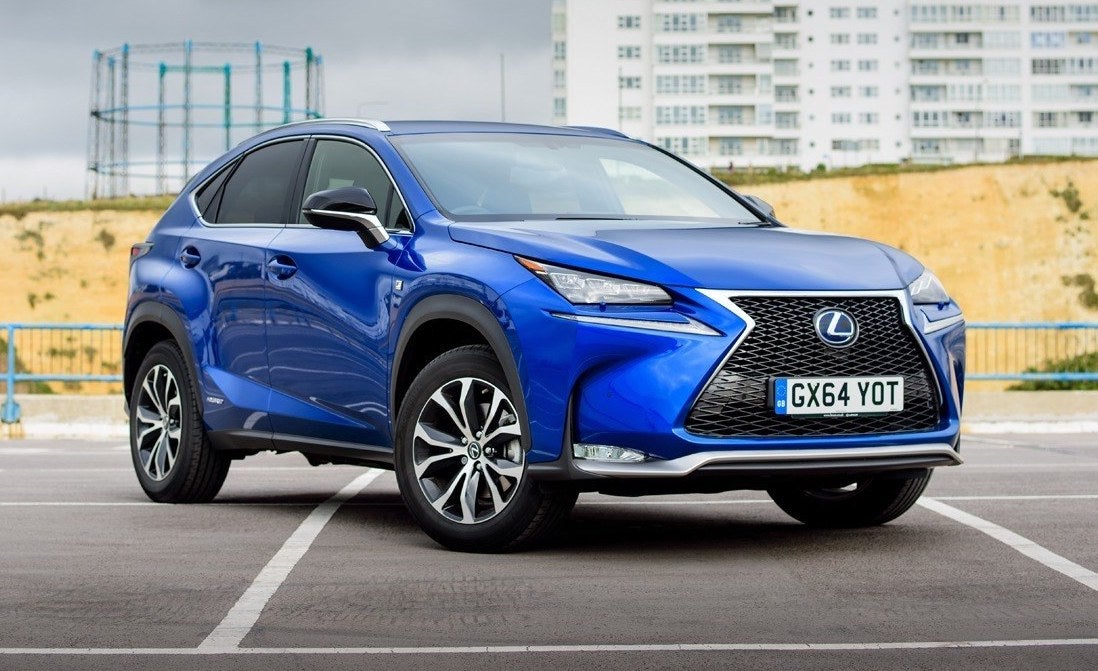 No list of the most reliable cars is complete without a Lexus. They're basically Toyotas with more luxury and attention-to-detail. And it says a lot that the Lexus NX is the only premium class car to make the top 10.
When new, the previous-generation NX was never a firm favourite in the upmarket SUV sector. It's wasn't particularly good to drive compared with rivals such as the BMW X3, the hybrid powertrain was an acquired taste and it wasn't the most practical SUV around. But owners are having the last laugh, as it's proven utterly dependable, with a reliability score of 9.82 in the Satisfaction Index.
The NX's interior is a highlight, though, with impeccable quality and material finish. Yes, the infotainment system is baffling to use, but get used to that and the equipment list is generous, while the NX300h hybrid is smooth and efficient around town. Lexus briefly offered a non-hybrid 2.0-litre turbo petrol version, but it's thirsty and difficult to recommend.
Toyota Yaris
Year launched: 2015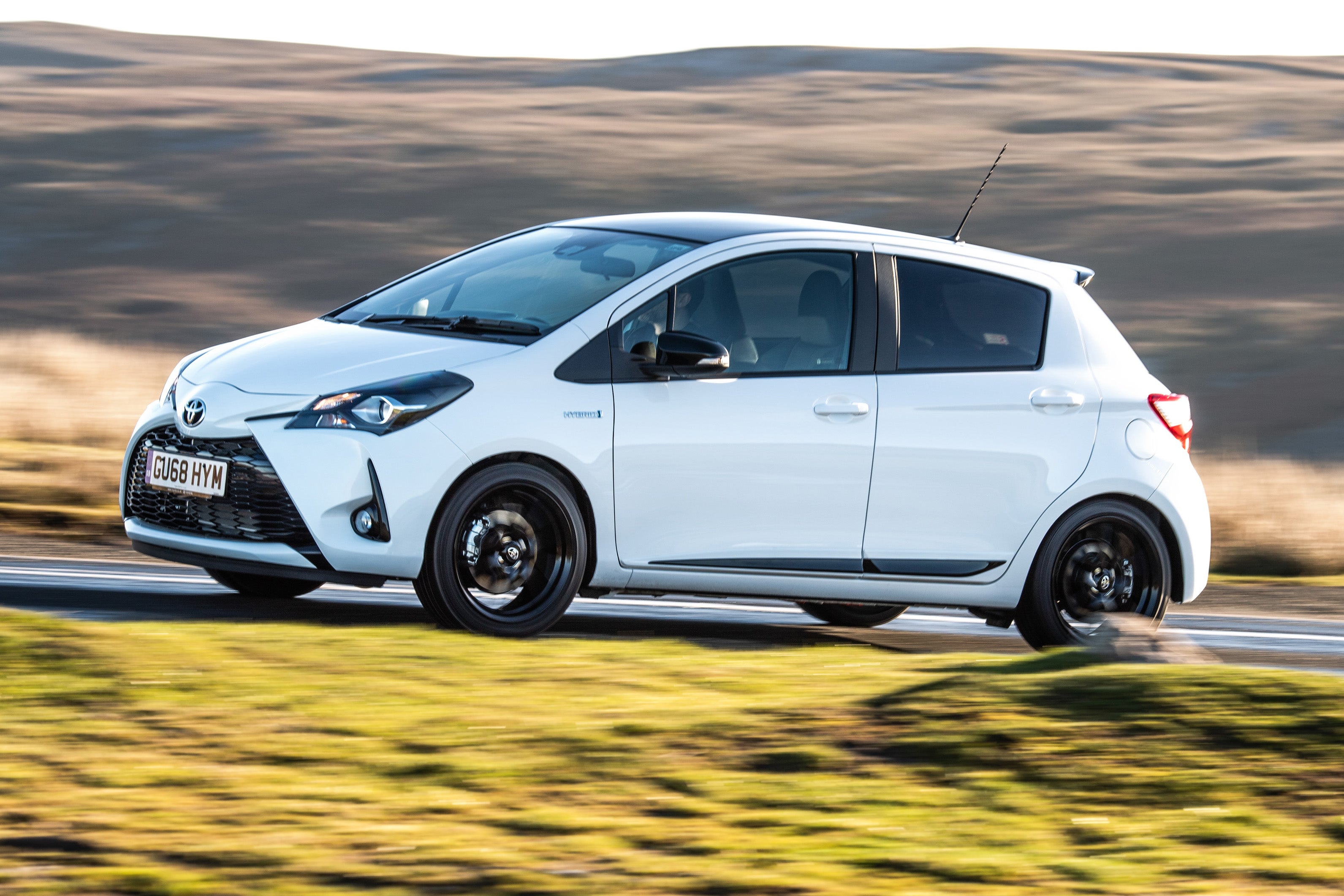 It's a surprise to see the Toyota Yaris so far down this list, having previously been in second place. But a Satisfaction Index reliability score of 9.79 is still a very healthy figure. So the Yaris is very reliable, but it's also very easy to drive and its hybrid system is perfect for town.
Its petrol-electric engine can run on electricity for up to three miles, which doesn't sound like much, but because the Toyota Yaris Hybrid charges itself as you drive along it can seamlessly juggle both power sources. This means you'll get very impressive fuel economy in town – where a normal petrol is least efficient. Running in electric mode, it is very quiet and its featherweight controls aren't any effort to use at low speeds.
All Yaris models come with five doors so you get excellent access to the front and the back and the boot will handle the weekly shop. The interior also has a neat design and comes with handy features like a reversing camera. Yes, there are more fun-to-drive small cars out there, but you can't knock the Yaris for dependability.
Kia Sportage
Year launched: 2016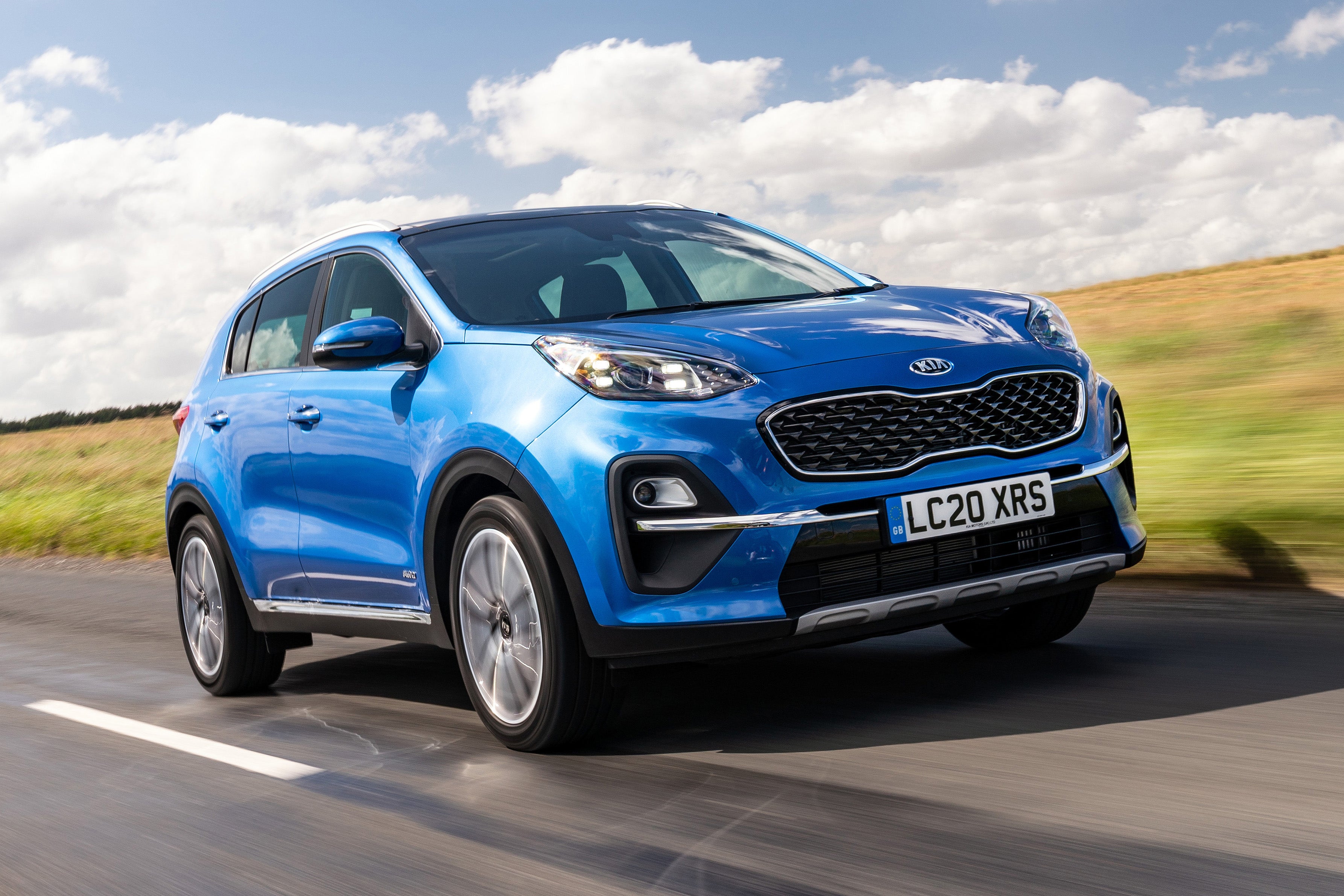 The ever-popular Kia Sportage takes tenth place in our list of the most reliable cars. It scored 9.77 in HonestJohn.co.uk's user Satisfaction Index, although we could also commend it for its style, value and practicality.
The Sportage's might have looked gawky when it was first launched but there's a freshness to its design that means it's aged well. Inside, it's more conservative-looking but there's no doubting its robustness and everything is very easy to use. There's also plenty of room for four adults and the boot is much bigger than a family hatchback's costing the same.
Light controls make the Sportage easy to squeeze through traffic and on faster roads, it's neat and tidy through corners and quiet on a motorway cruise. You can even have it with a mild-hybrid diesel engine which is very efficient. Couple that with Kia's impressive seven-year warranty, and it's a solid buy.
Which brand of car is the most reliable?
The brand of car that is considered most reliable is Toyota, and excellent past performances in HonestJohn.co.uk Satisfaction Indexes would indicate this. However, this year Hyundai and Dacia muscled in on its patch, proving that the Koreans and the French do know how to make a reliable car.
What cars are most reliable?
What cars are most reliable? Toyotas. Toyota has a long and distinguished reputation for reliability and the same goes for its complex hybrid models. Hyundai has also put in a good showing with its Ioniq, however.
What's the most reliable car of 2022?
The most reliable car according to Honest John readers is the Hyundai Ioniq which tops this list with a hefty reliability score of 9.93 out of ten in the user Satisfaction Index.
What is the cheapest car that is reliable?
The cheapest reliable car that's been on sale in the last few years has to be the Dacia Sandero, which finished an impressive third place in the HonestJohn.co.uk Satisfaction Index. It shows that the simplicity of Britain's cheapest car also makes it a dependable buy.
More reviews of the most reliable cars
Hyundai IONIQ
1.6 GDi Hybrid Premium 5dr DCT
Bristol Street Motors Hyundai Banbury

Oxfordshire, OX162RS
PCP: £342.27/mo
Representative example: Contract Length: 36 months, 35 Monthly Payments: £342.27, Customer Deposit: £3,239.00, Total Deposit: £3,239.70, Optional Final Payment: £10,523.00, Total Charge For Credit: £4,144.15, Total Amount Payable: £25,742.15, Representative APR: 9.9%, Interest Rate (Fixed): 9.48%, Excess Mileage Charge: 4.8ppm, Mileage Per Annum: 10,000
Hyundai IONIQ
100kW Premium SE 38kWh 5dr Auto
Frosts Shoreham-by-Sea

West Sussex, BN436RE
PCP: £441.74/mo
Representative example: Contract Length: 37 months, 35 Monthly Payments: £441.74, Customer Deposit: £4,049.00, Total Deposit: £4,049.25, Optional Final Payment: £12,240.00, Total Charge For Credit: £5,197.89, Total Amount Payable: £32,192.89, Representative APR: 9.9%, Interest Rate (Fixed): 4.83%, Excess Mileage Charge: 17.7ppm, Mileage Per Annum: 10,000