Best cars for small garages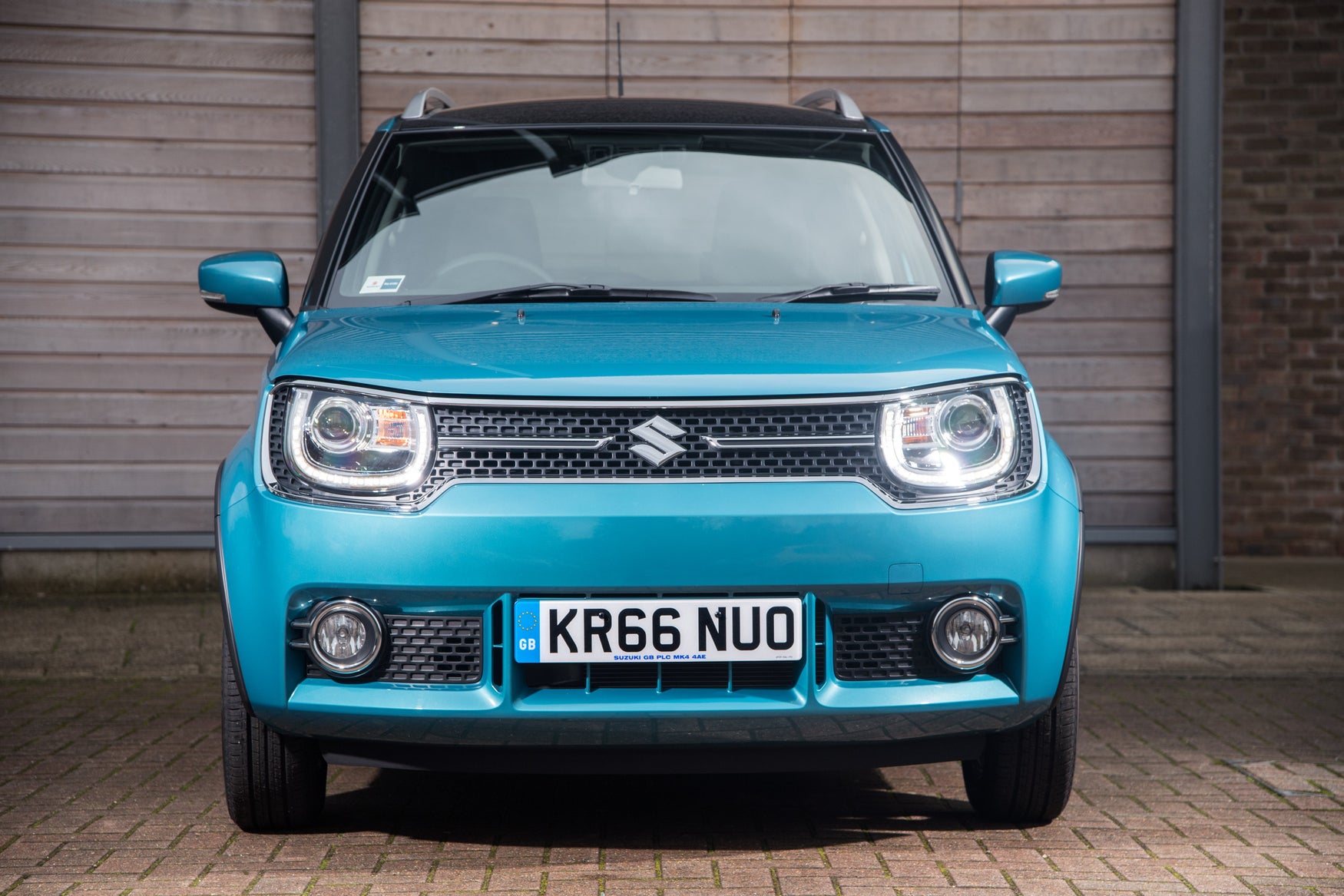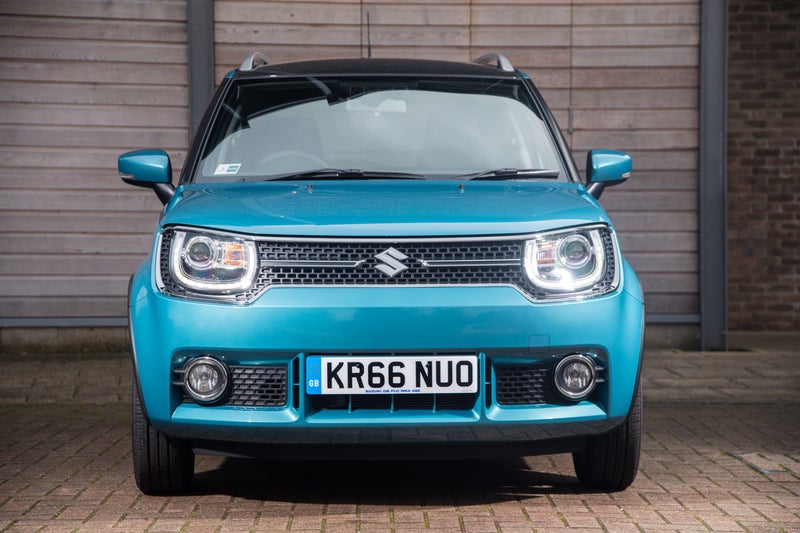 Lots of older houses in Britain were built with much smaller cars in mind - think Austin Mini. Many modern-day cars don't fit so easily through the doors so if that's the case, take a look at the cars you should be looking for.
Even with the mirrors tucked in and careful steering, fitting newer cars into older garages can be quite the task. As an example, the newest Volkswagen Polo is now the same size as the Golf from just few years ago.
If you're concerned about getting your next car into your garage, take a look at the top ten cars we'd recommend you have on your shopping list.
Volkswagen Polo
Year launched: 2017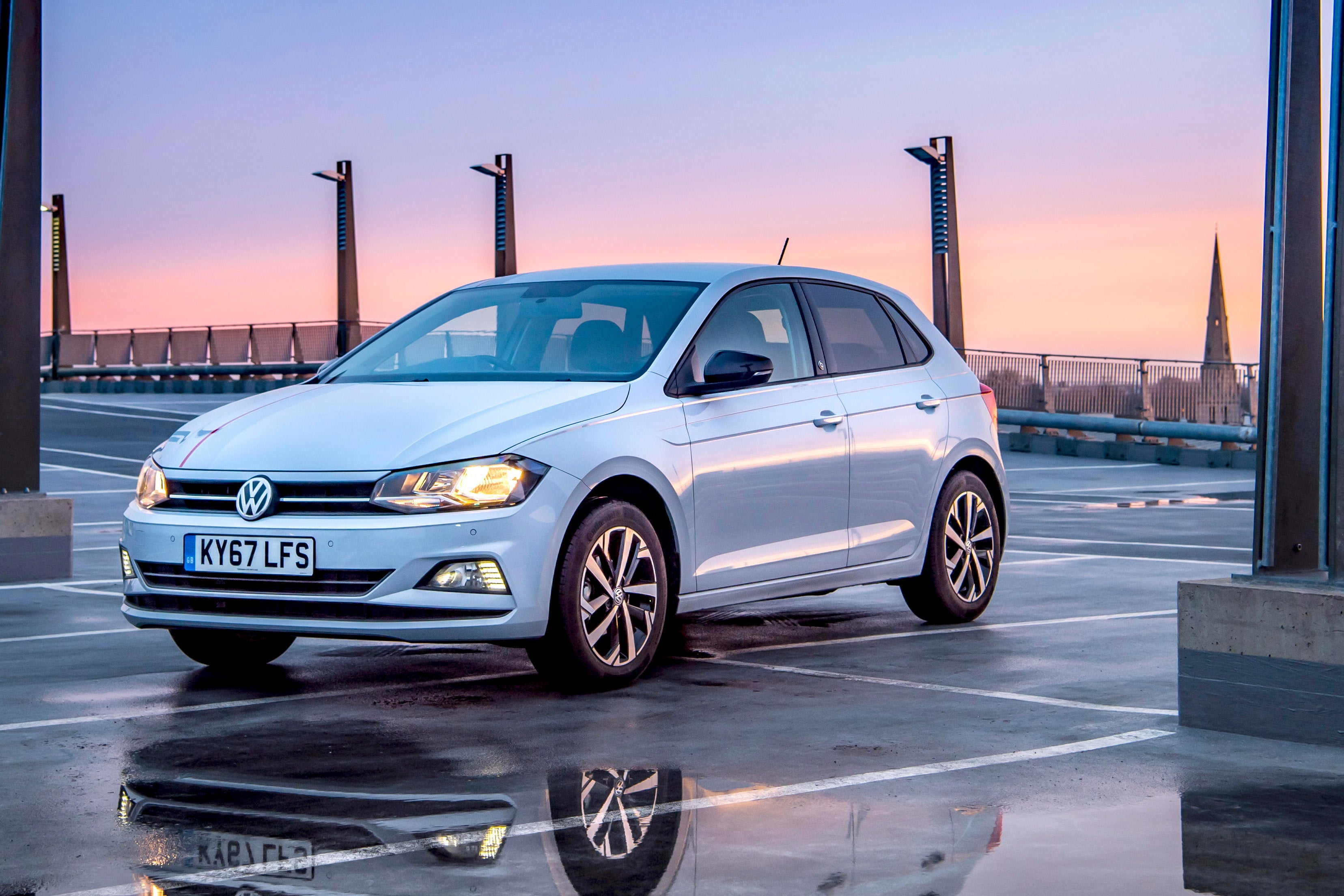 The Volkswagen Polo is up there with the best of the best small cars - as good as the Ford Fiesta. It's easy to drive, spacious, comfortable and backed by an excellent range of petrol engines. A big plus for the Polo is the amount of cabin space it offers, as well as a premium interior. It costs more than rivals, sure, but it also retains its value well.
It's pretty much identical to its cousin, the SEAT Ibiza, but the Polo feels distinctly more upmarket, with higher levels of refinement and choice. It isn't as fun to drive as the Fiesta, but it's safe and comfortable on the move. It measures 1946mm wide with the mirrors tucked in, too, so it should fit into small garages - just make sure you measure first!
The 1.0 TSI is also one of the best turbocharged three-cylinder petrol engines you can buy. It comes in 95PS and 115PS versions, and each can be had with either a six-speed manual gearbox or seven-gear DSG dual-clutch automatic. When it comes to trims, we'd head for the mid-level Match that provides ample safety equipment and the Plus version of the Polo's eight-inch infotainment touchscreen - so you can pair with the apps on your smartphone.
Kia Picanto
Year launched: 2017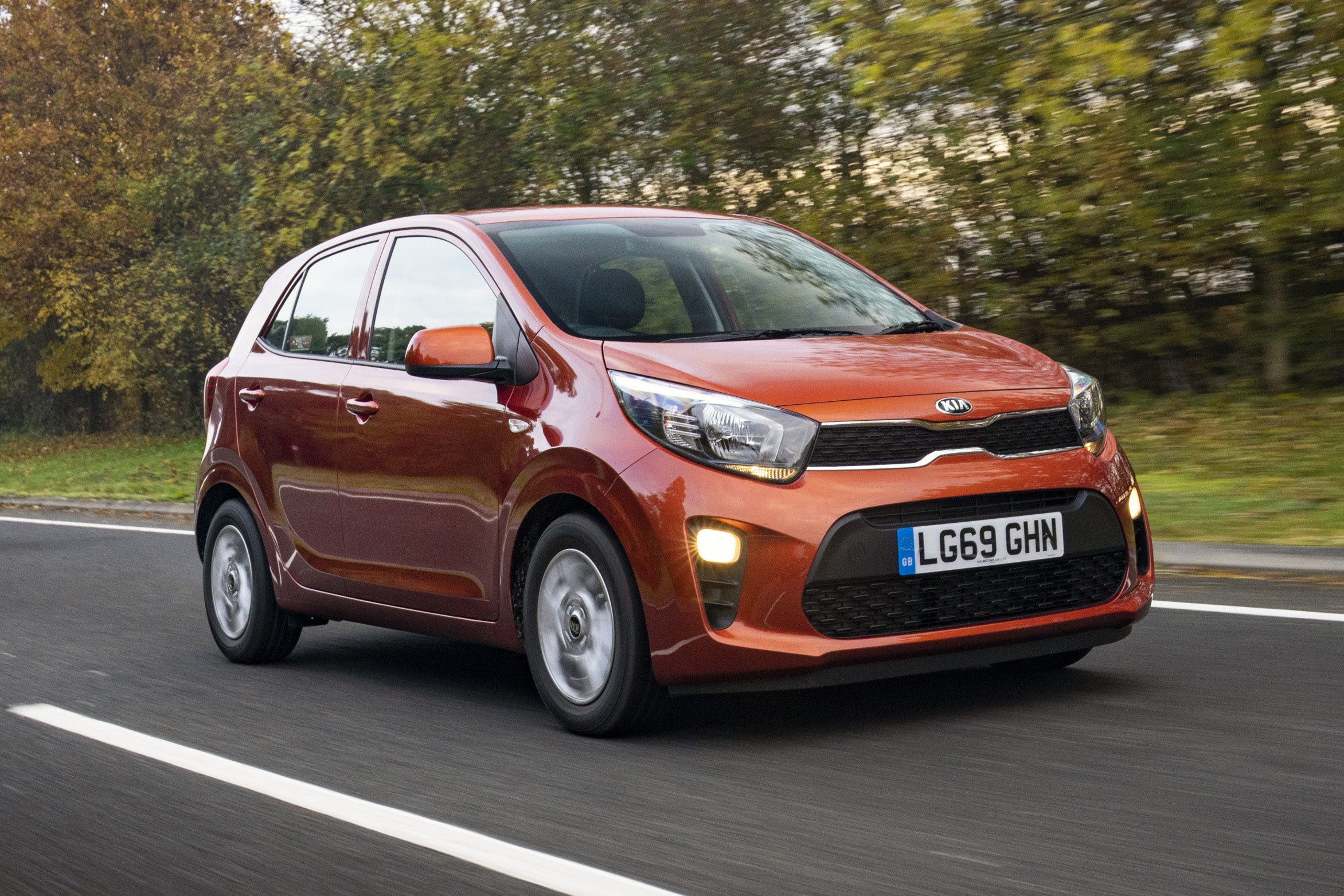 The Kia Picanto is a city car with chic styling, fun handling and the longest warranty (seven years) going. It's got just enough interior space to be a useful daily driver yet is great for small spaces. Overall, it's a brilliant all-rounder and one of the best in its class. It also measures about 1595mm wide (without mirrors included).
Despite being narrow, you won't feel too cramped with a passenger up front, like you can in a Citroen C1, for example. All Picantos come with five doors as standard, so getting into the back is also easy. Most buyers - especially those covering only a few thousand miles a year - will be well served by the basic 1.0-litre model. It may be slow, but it's a peppy, economical engine. If you live somewhere hilly, or want to regularly hit the motorway, we suggest paying the extra for the 1.25-litre instead.
There's a 255-litre boot capacity that's bigger than all but a handful of rivals. If you need more space, the little Suzuki Ignis is quite a bit bigger, but costs roughly the same. For sheer space on a shoestring, the Dacia Sandero is hard to beat but it doesn't look or feel as nice inside. The Volkswagen Up is a great premium option, while the Hyundai i10 offers the same impressive qualities as the Kia, but feels more grown-up to drive.
Hyundai i10
Year launched: 2020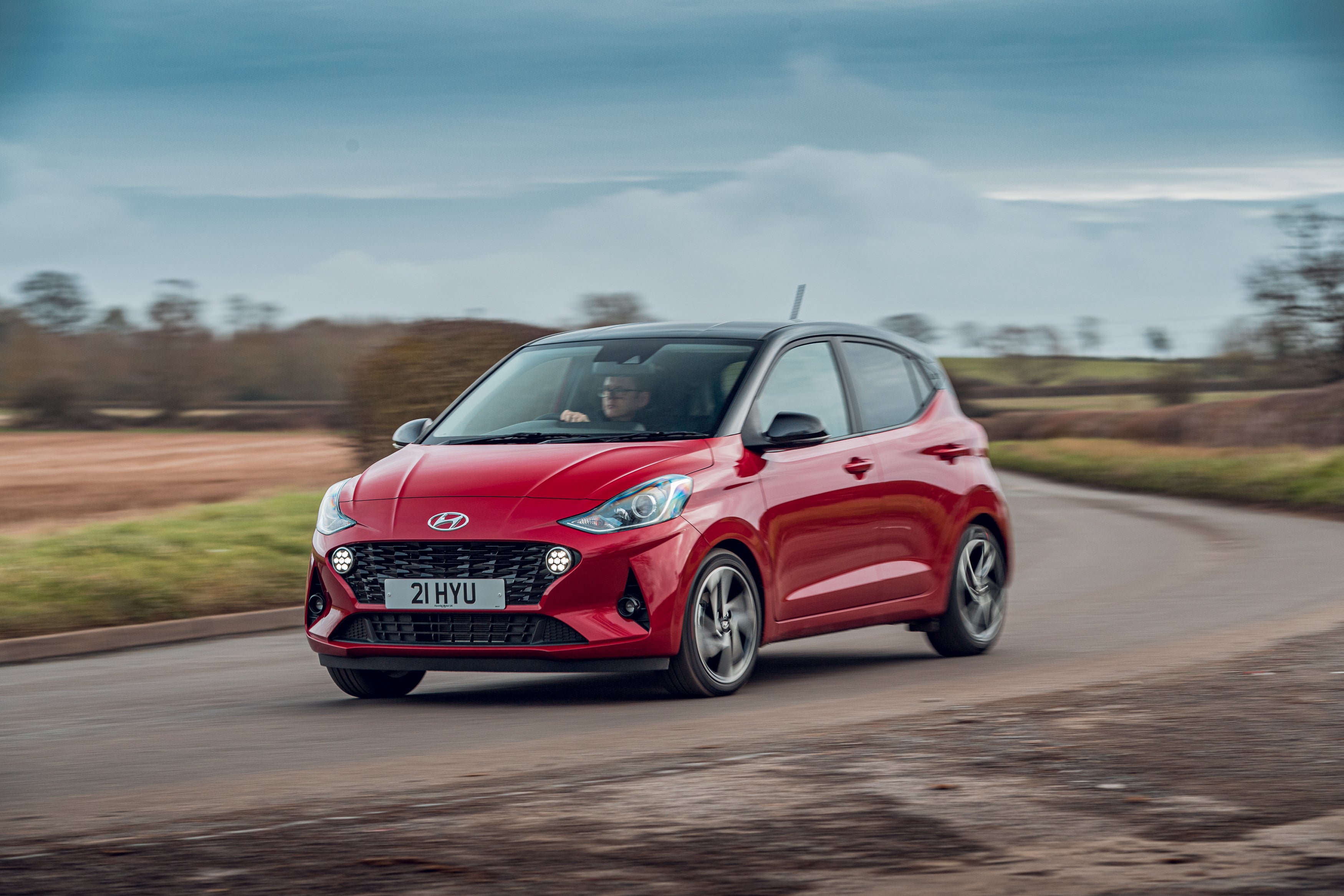 The latest Hyundai i10 arrived in 2020 and is considerably better than the previous model, though it's about 20mm wider (1680mm) and you won't find as many deals on the used market just yet. If you want a small car but don't want to compromise on quality or comfort, the Hyundai i10 will fit the bill perfectly for you. It offers more space than rivalling city cars like the Volkswagen Up, and can compete against small hatchbacks like the Ford Fiesta.
The middle ground the i10 occupies between city car and hatch makes it ideal for those who want something comfortable at higher speeds and on longer trips, while still being easy to manoeuvre and park around town. The standard 1.0-litre engine will suit most owners, too, so you won't have to pay a lot for a good engine.
However, if you're going to be spending more time on the motorway than door-to-door, we'd go for the 1.2-litre. Unless you really need an auto, we'd suggest the manual gearbox as it's considerably better suited to the car. The Hyundai i10 Premium is much rarer but definitely worth seeking out if you want heated seats and a heated steering wheel. Fancy.
SEAT Ibiza
Year launched: 2017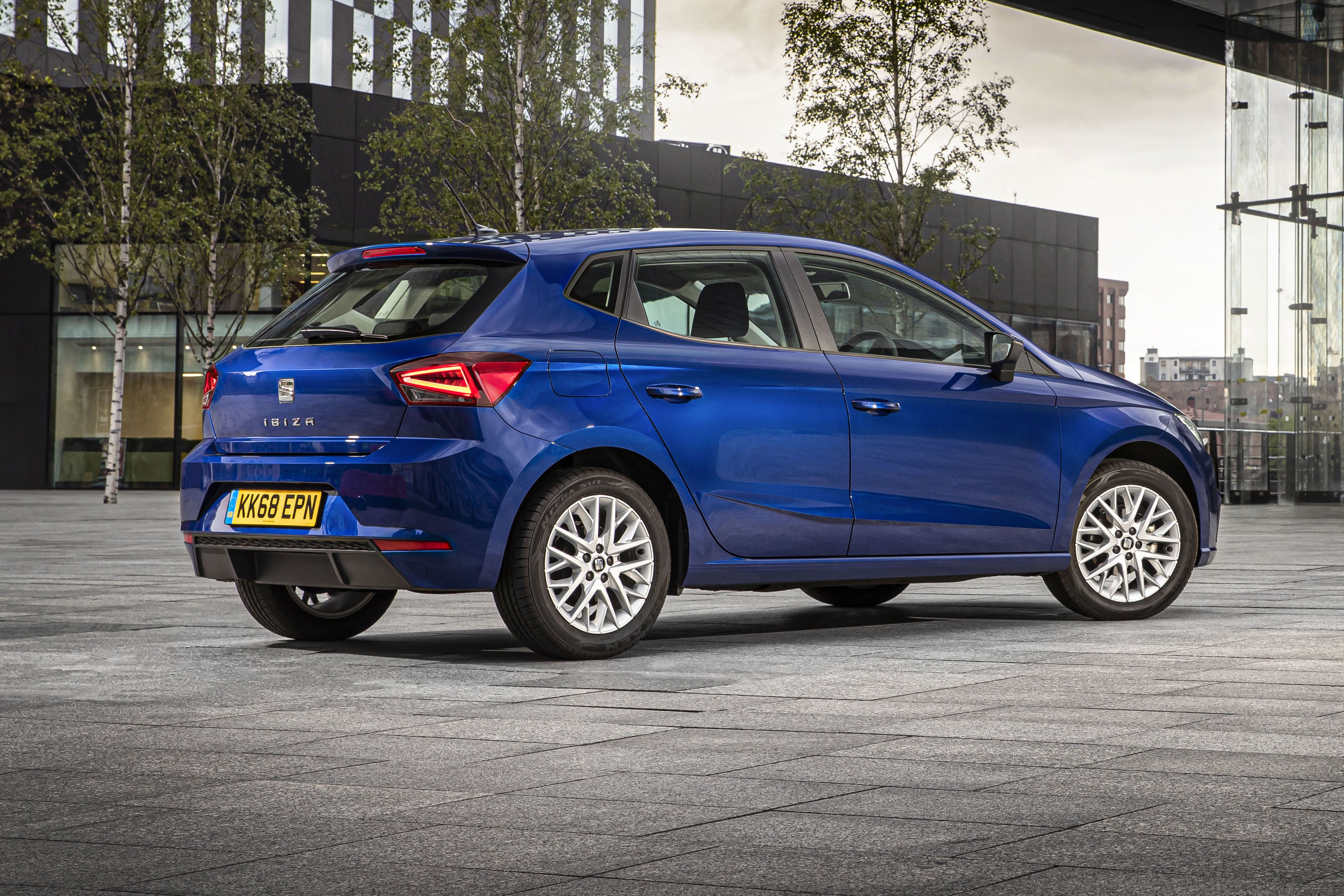 Comfort and refinement are two areas the SEAT Ibiza aces, helped by a range of good engines and serving up more space inside than rivals like the Kia Rio. If you want a big boot and lots of space for a family in a relatively small car, the Ibiza will be right up your street. But the sacrifice comes with how much you're prepared to spend on additional equipment.
The standard specification of most models means you need to tick at least a couple of options to bring the Ibiza up to the same level as its direct competitors, which increases the price you pay. As far as engine choice goes, we'd opt for the same 1.0-lire you'll find in the Volkswagen Polo, which comes in 95Ps and 115PS power outputs.
If you prioritise refinement and practicality over cornering dynamics then this will very much be the small car for you. Like-for-like, the Ford Fiesta and Suzuki Swift represent better value for equipment, though the SEAT does balance this with low running costs.
Toyota Aygo
Year launched: 2014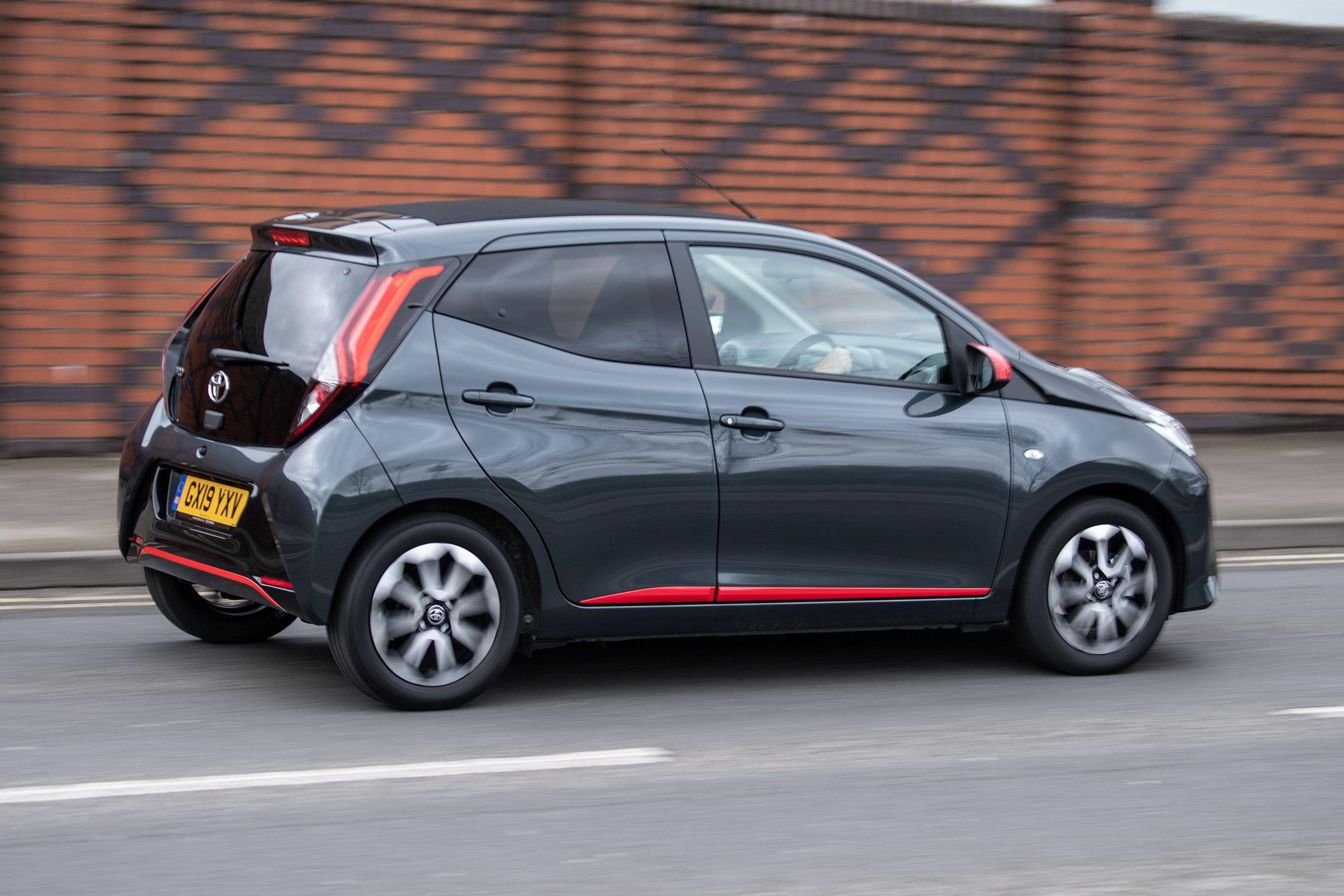 A Toyota Aygo is a rational purchase, led by a reputation for reliability and value for money over style and driving dynamics. However, the Aygo is also a good choice for new drivers who want something easy to drive, cheap to insure and cheap to run. It also keeps things simple - offering a single petrol engine option and three or five-doors.
On the inside, the design is minimal but feels like decent quality for a car at this price. As you move up the Aygo range, Toyota offers a wide range of personalisation options. The engine isn't quite as refined as rivals, but it's a smart choice for those that like the styling compared to the very similar Peugeot 108 and Citroen C1.
The basic Aygo x really is basic - standard equipment amounts to electric windows, daytime LED running lights, and a USB connector for your phone - and that's about it. Best to at least move up to the x-play version, which is much, much better. Overall, the Aygo doesn't have the same quality feeling as the Volkswagen Up, or the space efficiency and driving pleasure of the Hyundai i10, but it is very good value and is likely to be reliable.
Skoda Citigo
Year launched: 2012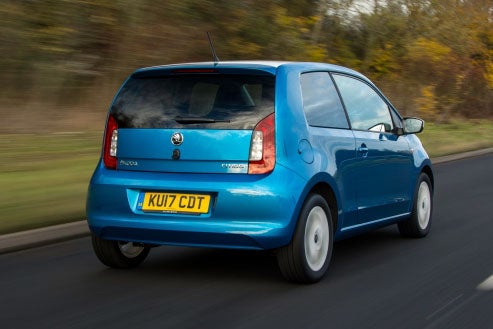 As the name suggests, the Skoda Citigo is at its best on city roads. It's one of the cheapest cars to tax, fuel and insure - while coming in at a lower price that Volkswagen Group rivals like the Volkswagen Up and SEAT Mii. Inside, the cabin isn't packed with tech - but it looks well thought out. The Citigo is also 1641mm wide, making it a great choice for those with a narrow garage or driveway.
Inside, it's a little dull - but you can spec more colourful touches if you so choose. The good news is that the Citigo is one of the best in the class in respect of interior space, despite being under 3.6 metres in length. The 1.0-litre 60PS version is good but you can get 75PS models for a fraction more money. The entry-level S trim is pretty light on equipment. You get a CD player with auxiliary input, but no remote locking or electric windows...
SE is a big improvement and the minimum spec you should consider, as it adds air conditioning, electric windows and remote locking. The SEAT Mii is arguably a bit better looking but may cost a little more, while the Toyota Aygo is cheaper - though less sophisticated. A big competitor in the city car sector is the Hyundai i10, which isn't quite as nice to drive but is more spacious.
Suzuki Ignis
Year launched: 2017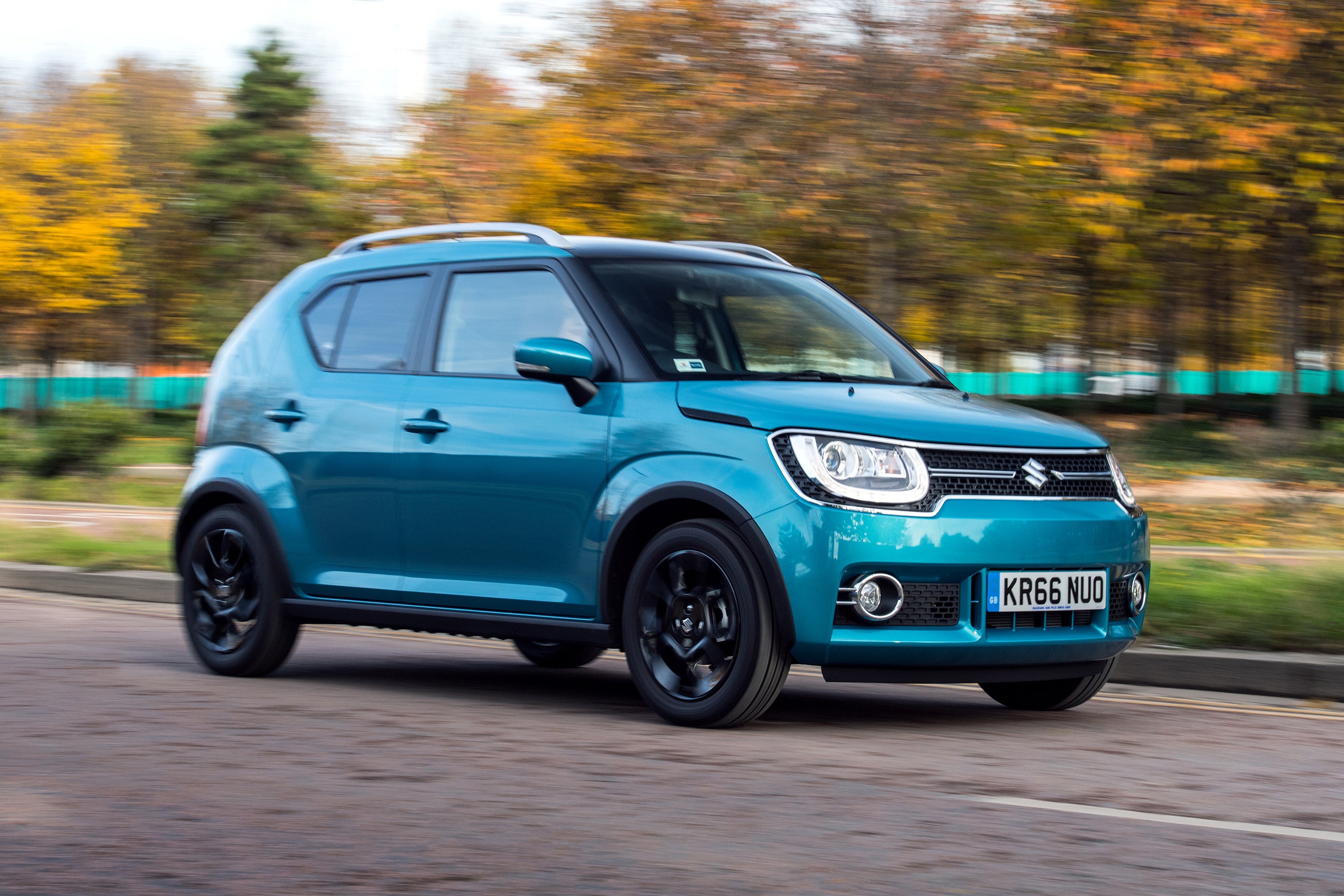 The Suzuki Ignis doesn't look like anything else in the city car class and that's half the appeal. It offers crossover styling and four-wheel-drive in a car that measures just 1660mm wide. Regardless of whether you love or hate how it looks, there definitely isn't much else that offers so much character at this price. It also gets a good level of standard spec, which means you won't need to add many extras onto the price.
All Ignis models get Bluetooth and DAB radio, and you can spec a bunch of styling options like rear tinted windows and some chrome bits to spice it up a bit. While it's a bit of a black horse in this class - low running costs, a practical nature and extra character make it an attractive option. So, what's not to like? Well. the interior feels cheap in places and the 1.2-litre Ignis definitely isn't as powerful as some 1.0-litre turbocharged city cars
But where the Suzuki Ignis differs from pretty much every other city car in the class is in it's height - meaning it can fit four adults with ease and comfort, and the boot space is right up with the best in class. The boot has a useful 260 litres of space with the rear seats in place, a little more than most of its rivals - and that increases to 514 litres when you fold the rear seats.
Smart Fortwo
Year launched: 2014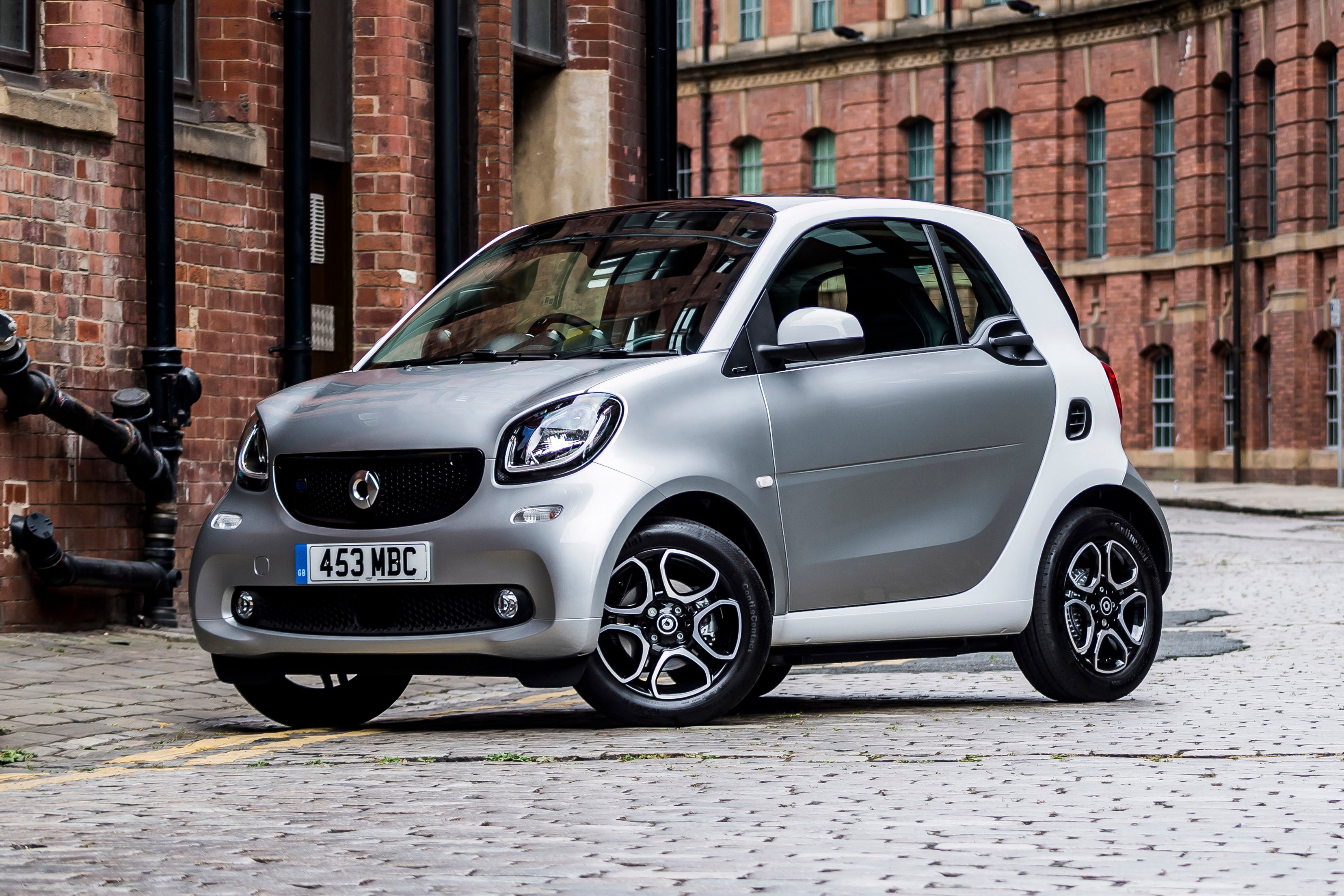 The Smart Fortwo is quite comfortably the smallest car on sale today. In fact, it's almost 1.5 metres shorter than a Ford Fiesta. Designed to be the ultimate city car, it has a rear-mounted engine that sits beneath the boot floor. It's excellent in the city, with a super-tight turning circle and excellent manoeuvrability. However, it doesn't offer a very comfortable ride, and it doesn't cope so well on higher speed roads. Families should also steer clear as it's a two-seater.
Inside, there's plenty of head and legroom because there's no rear seats, so you can slide the seats back as much as you require. The boot is also 260 litres, which is more than the Volkswagen Up. In town, it's great - but if you plan to hit the motorway more often than not, we'd suggest choosing a model with the more powerful 90PS engine. As the Fortwo was sold as a premium small car, the standard spec is pretty strong too. Passion models come with alloy wheels, climate control and Bluetooth, while the mid-spec Prime adds leather trim, heated seats and lane keep assist.
However, for similar or even less money you could find good examples of the Toyota Aygo, Peugeot 108 and Citroen C1 siblings, all of which offer more space and similar running costs, if not the same level of style and quality.
Vauxhall Viva
Year launched: 2014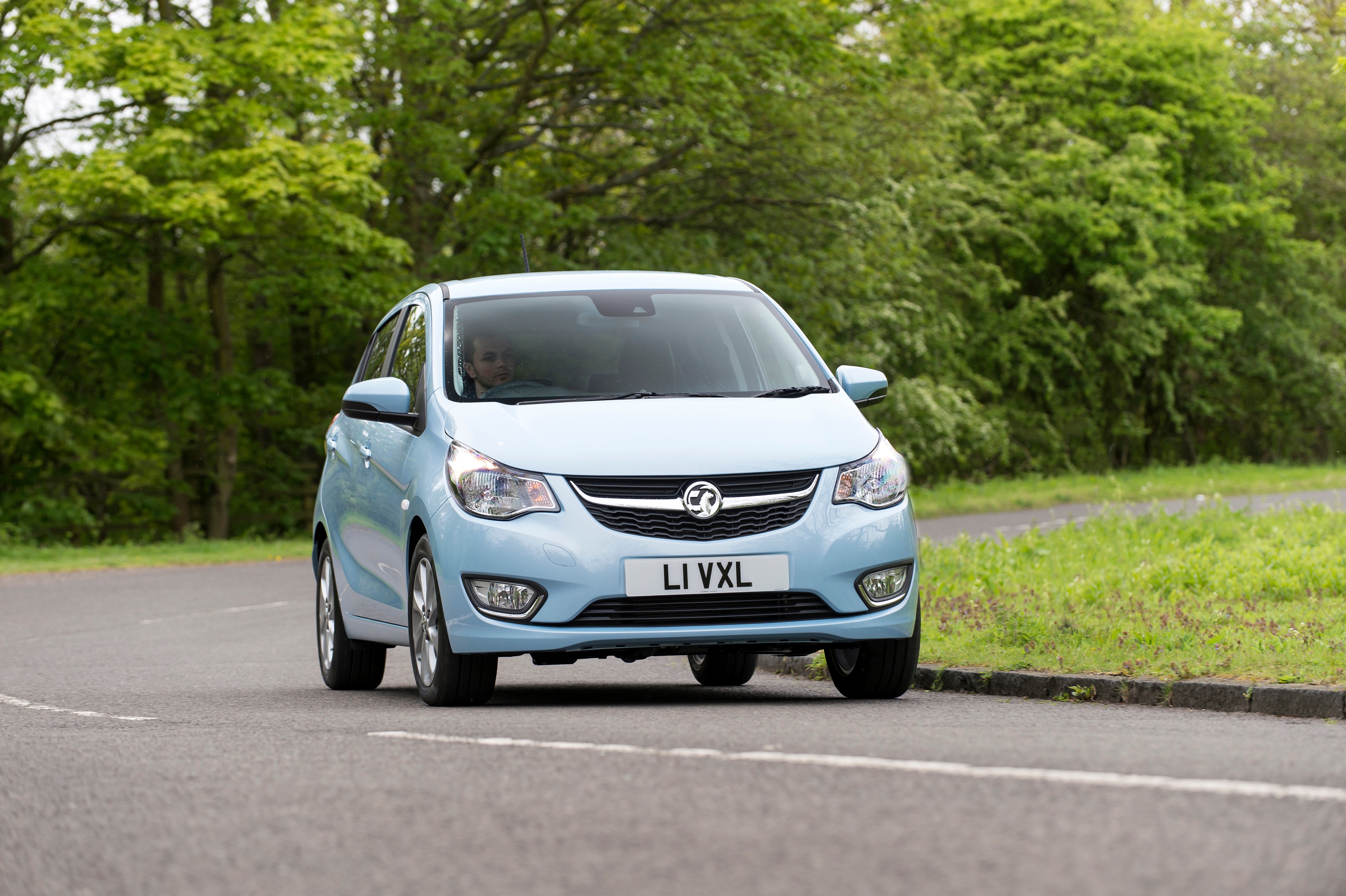 The Viva isn't the most fun, nor the most practical. It isn't the most reliable either. But it does offer excellent value for money - being cheap to buy and run. Oh, and it's narrow - making it ideal for a small garage. At around 1595mm in width, the Viva maximises the amount of interior space. The cabin has plenty of head and leg room in the front and (just) enough space for two adults in the back.
The boot is a decent size and large enough for the weekly shop, but doesn't match the luggage space of either the Skoda Citigo or the Hyundai i10. To be honest, we wouldn't recommend the Viva over a Hyundai i10 or Skoda Citigo due to the lacklustre driving and fairly drab interior. Though, it does ride well and the 'City' button adds extra power assistance to the steering, making it easier to manoeuvre.
The standard SE trim is generous, including tyre pressure monitoring, lane departure warning, electrically heated and adjustable door mirrors, cruise control and speed limiter, steering wheel audio controls and fog lights with cornering function. However, we'd recommend going for the SE Nav or SL models, as they include the seven-inch infotainment system with navigation, climate control, Bluetooth and additional speakers.
Ford EcoSport
Year launched: 2014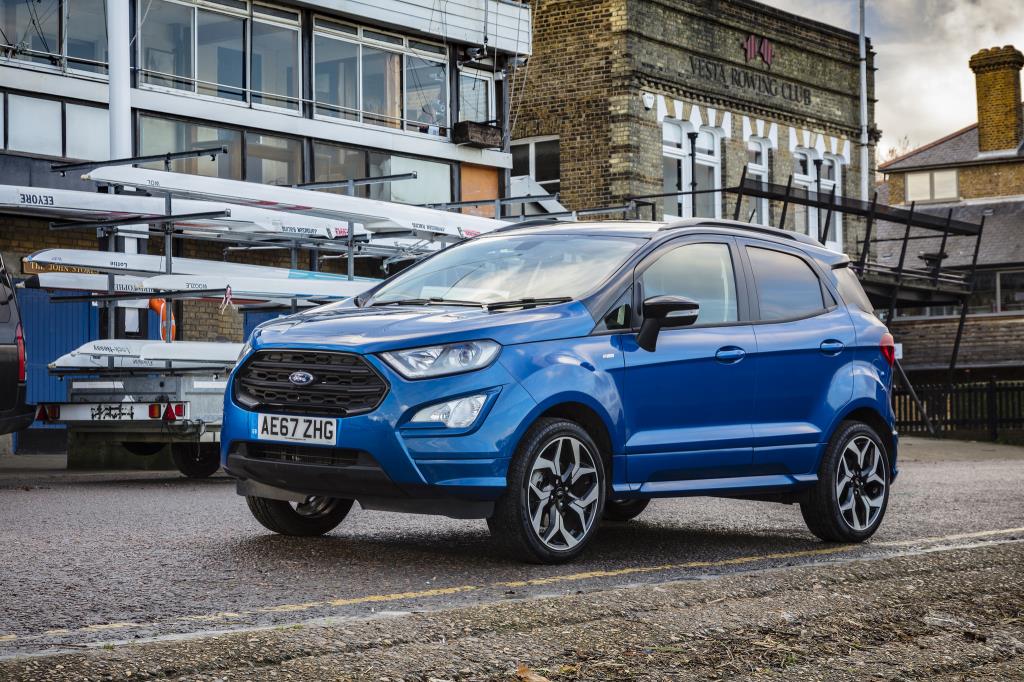 The EcoSport is Ford's smallest SUV. But, saying that, it isn't anywhere near as narrow as some of the cars in this list - nor is it anywhere near as good. At 2057mm wide, it's the perfect choice for those who want an SUV but have a small storage space. In house competition from the newest Ford Puma means it isn't even the best small crossover in Ford's range, but there are good used deals and, in lower trims, the EcoSport is very affordable as a new car.
The Titanium trim is available with the 125PS version of the 1.0-litre petrol, so has just enough get-up-and-go to keep up with bigger traffic; it's also smoother and more refined than the diesel. Titanium models also have all the equipment you could want: nav, full smartphone compatibility, parking sensors, reversing camera, auto lights and wipers and keyless start.
Buyers looking for a budget SUV with the option of four-wheel drive will be better off with the cheap and cheerful Dacia Duster. It's more basic than the Ford but more practical and better value. For a comparable price, you could get a SEAT Arona, Peugeot 2008 or Renault Captur.
Overall, our pick would be the Kia Picanto - taking narrowness, price, long warranty and overall owning experience into account. The Hyundai i10 is also excellent, though the Vauxhall Viva is the narrowest car in this top 10, followed by the Toyota Aygo - which also has an impressive reputation.
Few cars can match the all-round versatility of a small hatchback. They're often cheap to run, tax and insure - as well as being good to drive around town and on a longer commute. Despite being compact in size, good models are large enough to carry four adults or a young family, with room to spare for your weekly shop or luggage.
Prices for new small hatchbacks usually range from £15,000 to £20,000, although a high-spec model can easily be more than £25,000. As a used buy, you'll be looking at around £10,000 for a car that's one or two years old and £2000 for something that's eight years old. City cars cost even less, so if you don't need the space, something like a Kia Picanto will suit you better than a SEAT Ibiza.
Reviews of more cars for small garages
Suzuki Ignis
1.2 Dualjet SZ-T 5dr Auto
Invicta Mazda Maidstone

Kent, ME159NW
PCP: £154.29/mo
Representative example: Contract Length: 36 months, 35 Monthly Payments: £154.29, Customer Deposit: £1,350.00, Total Deposit: £1,350.00, Optional Final Payment: £3,913.00, Total Charge For Credit: £1,663.15, Total Amount Payable: £10,663.15, Representative APR: 9.9%, Interest Rate (Fixed): 9.43%, Excess Mileage Charge: 4ppm, Mileage Per Annum: 10,000
Suzuki Ignis
1.2 Dualjet SHVS SZ5 5dr
Richmond Suzuki Fareham

Hampshire, PO141AJ
PCP: £150.42/mo
Representative example: Contract Length: 36 months, 35 Monthly Payments: £150.42, Customer Deposit: £1,419.00, Total Deposit: £1,419.90, Optional Final Payment: £4,195.00, Total Charge For Credit: £1,413.60, Total Amount Payable: £10,879.60, Representative APR: 7.9%, Interest Rate (Fixed): 7.58%, Excess Mileage Charge: 4ppm, Mileage Per Annum: 10,000