Best cars for surfers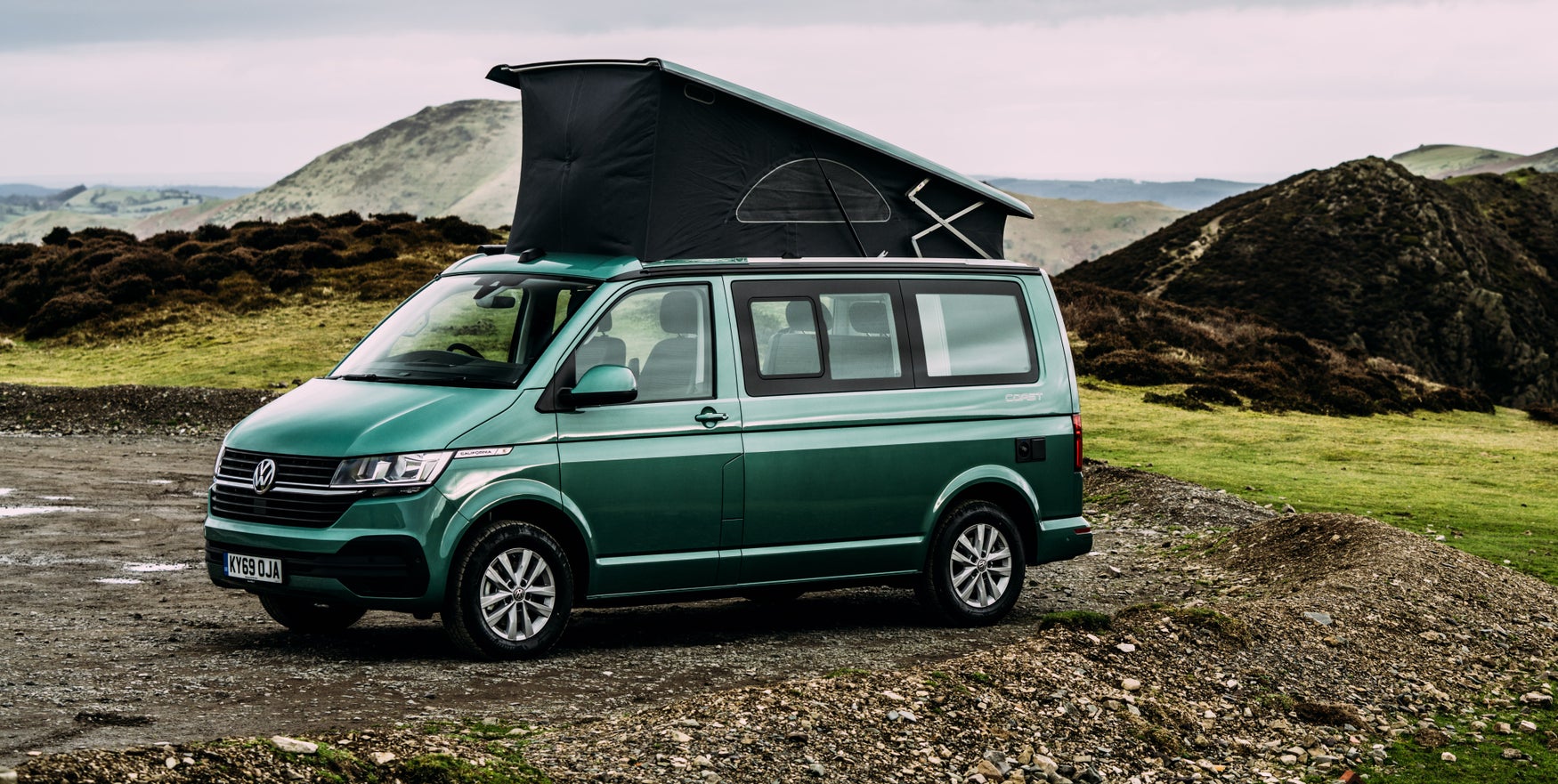 Like cycling or camping, surfing is the kind of hobby that often requires a decent amount of thought when it comes to fitting all the gear into a vehicle. Check out our top ten picks below.
It isn't an exaggeration to say that plenty of surfers choose their vehicles based on the length of their surfboards, especially longboards - which can be over 8ft long.
We've put together a list of the ten best cars - including hatchbacks, estates, vans and pick-up trucks so there's something for everyone, regardless of budget. There's even a hybrid option…
Skoda Superb Estate
Year launched: 2015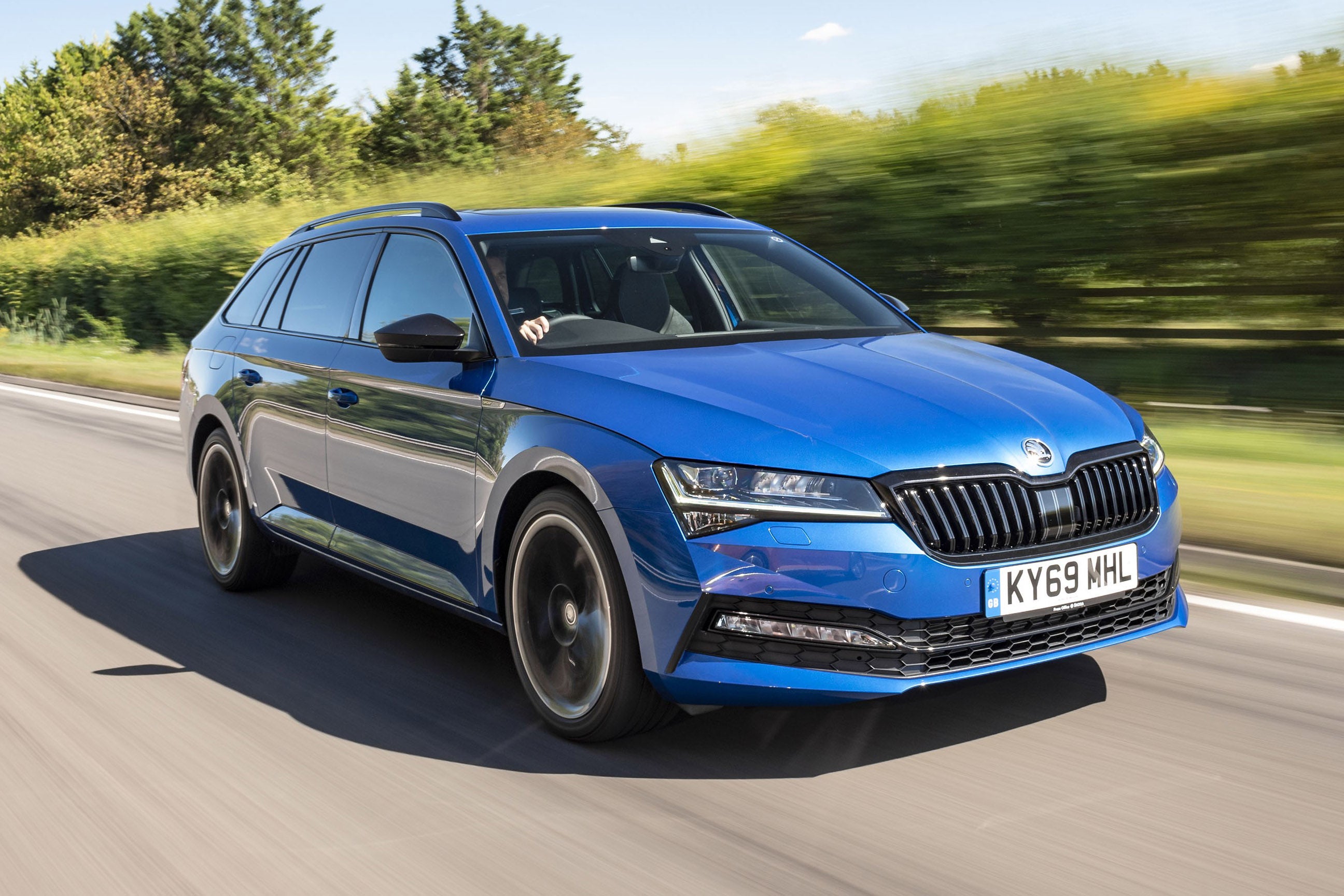 If any estate ticks all the right boxes, it's the aptly named Skoda Superb. It's incredibly practical with a mammoth-sized 660-litre boot (with the rear seats up) - which is 100 litres more than a BMW 5 Series Touring. If you drop the rear seats, this goes up to a huge 1950 litres. Plus, you get the quality feel of a premium car without the price tag of a posher brand like the Audi A4 Avant. Being an estate, the Superb is also long enough to fit certain surfboards both inside (with some manoeuvring) and on a roof rack.
A jacked-up Scout version offers rugged body cladding, ride height and four-wheel-drive - making it a great value, practical, rugged estate that can handle anything you throw at it. The Scout version, however, is only available on the Superb Estate from 2019-onwards models.
Inside, the Skoda Superb Estate boasts loads of legroom in the back, even for tall passengers. The ride quality is excellent, with the suspension dealing well with poor-quality roads - alongside minimal road noise in the cabin. Most Superb Estate owners opt for a diesel - so we'd recommend the 2.0-litre TDI offering 150PS for an economical but punchy driving experience. If you're a low mileage driver, the Superb Estate is available with the excellent 1.4 TSI petrol (later improved to a 1.5 TSI on newer models).
Dacia Logan MCV
Year launched: 2013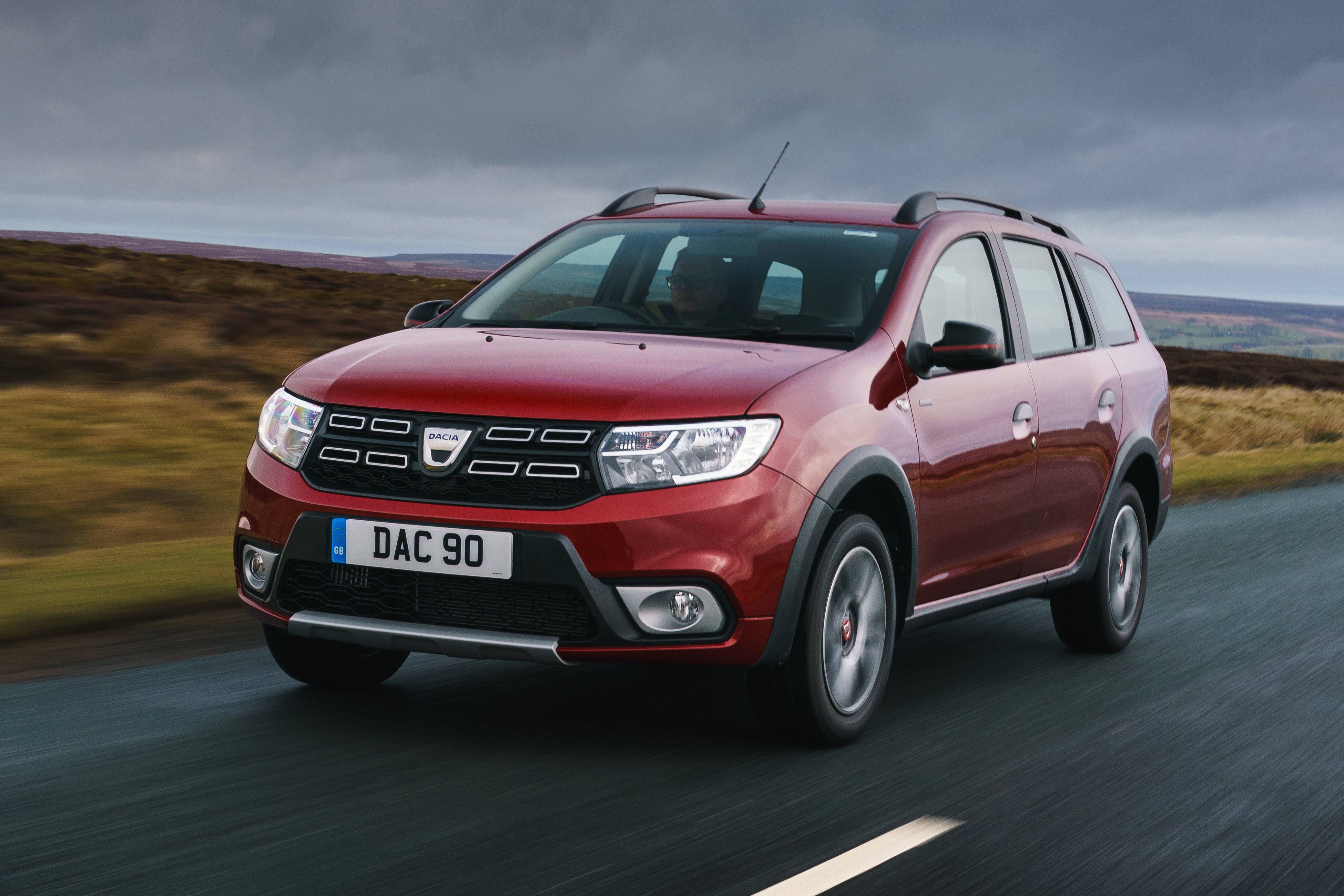 We'll forgive you if you haven't heard of the Dacia Logan MCV. It's a relatively niche car from a relatively niche brand in the UK, but Dacias have a bit of a cult status among those who own them, mostly due to the low prices when it comes to buying and running them. The 2013 Logan MCV looks quite dated and doesn't offer too much personality - but it's a perfect estate car for those who want something cheap, especially because the diesel engine sees an official economy of more than 60mpg.
The Stepway model launched in 2017, and looks a lot better than the standard Logan MCV - mostly due to rugged extras like increased ground clearance, chrome skid plate, and plastic cladding for the wheel arches and door sills. Despite this, you can see where money has been saved on the basic models. In fact, the lowest Logan MCV Access trim has no radio at all. The relatively low price tag lures people in, but the off-roady Logan MCV Stepway is only available in the range-topping Laureate trim, which means standard equipment will be high. A 2019 Logan MCV Stepway can be found for under £10,000 on the used market, though.
Boot space in the Stepway version is identical to the standard model, which means the Logan MCV Stepway will provide 573 litres of boot space with the rear seats in place. Flatten the second row and storage increases to 1518 litres and all models gets electric door mirrors, height-adjustable driver's seat and a colour touchscreen. Bottom line: if you want simplicity, practicality and low prices then it's for you. But fun and premium materials are in short supply.
Ford Transit Custom
Year launched: 2012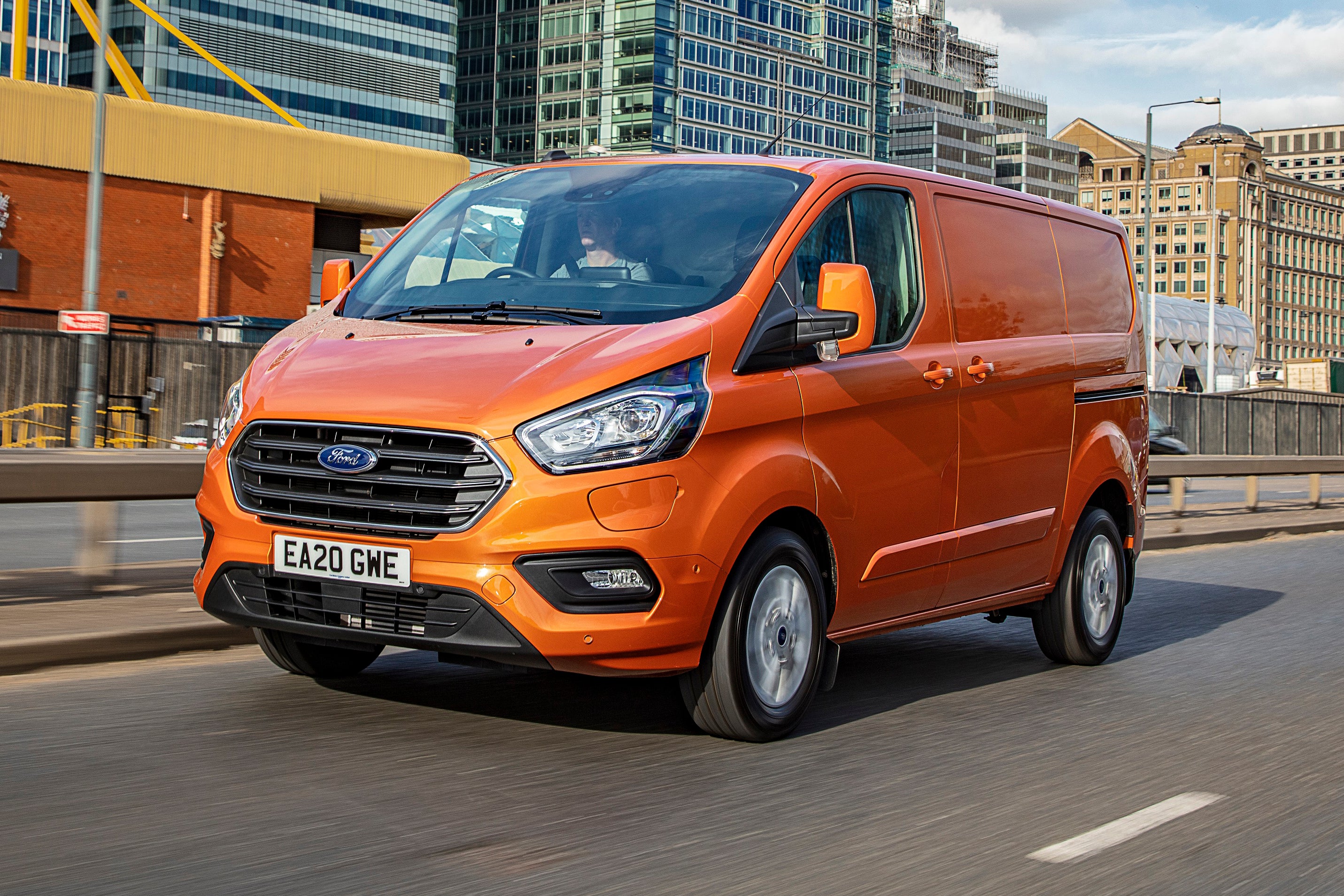 The Ford Transit Custom is one of the UK's most popular medium-sized vans because it's practical, cheap to run, and great to drive. There's also a wide selection of different versions available to choose from, so there's likely to be one that suits your needs, even on the used market. Being a van, you can also choose from different heights, wheelbase versions, plus single, crew, and kombi cabs. Oh, and there's even a campervan version that sleeps four.
The standard-length panel van model is 4.97m long while the longer models are 5.34m, with the tallest and longest providing up to 8.3 cubic metres of interior load space. With the optional load-through bulkhead you can easily store longer items - like surfboards - up to 3.4m/11.2ft in length inside the front part of the cabin. The Transit Custom provides a fantastic level of interior quality and plenty of storage such as big door bins and coat hooks.
Tech includes lane-assist and adaptive cruise control, while the strong 2.0-litre diesel engines provide a refined and economical driving experience. Older models, from before 2017, came with a 2.2-litre diesel engine that was equally strong and still economical despite its larger size. The Transit Custom also comes as a plug-in hybrid, pairing a 1.0-litre Ecoboost petrol engine with a battery-powered motor. This provides 35-miles of electric-only driving and the same payload as the diesel-powered model.
Honda Jazz
Year launched: 2020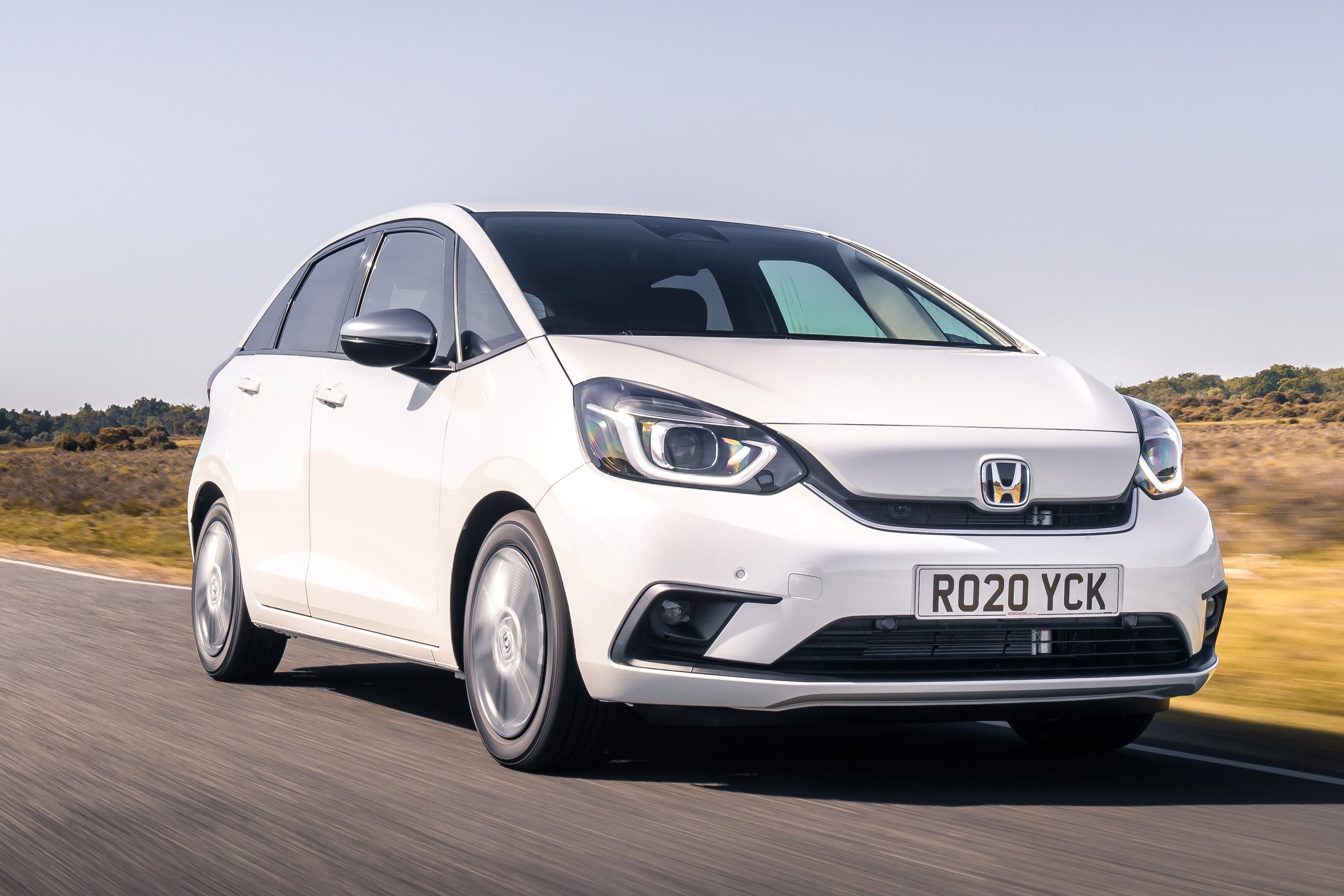 A brand-new Honda Jazz hit the streets in 2020, but the previous generation is one of the most versatile hatchbacks going. Not only are used models for sale at very affordable prices, but they're also in much better condition than the equivalent Ford Fiesta (thanks largely to the Jazz's more mature audience).
Joining Club Jazz means you get Honda's legendary 'magic seats' - these can be easily flipped up and locked in place for carrying oddly-shaped items. The load space is 354 litres with the rear seats in place or 1314 litres with the back seats folded. It's also possible to fold the front passenger seat, meaning items like planks or a surfboard will fit. To be honest, if your budget won't stretch to an estate or van, the Jazz is definitely worth a look. The space offered is simply bonkers for a car this size.
On the downside, the engines aren't turbocharged, so they feel a bit underpowered. But, 2018-onwards models get a 1.5-litre petrol engine in Sport trim. On the road, the Jazz is a well-balanced car, blending ride comfort, secure handling and impressive refinement. Practicality is good, too, with three- and five-door options available. While it isn't the most exciting small car, the Jazz will cope perfectly with your surfing gear (as long as you don't want to carry a whole lot of other stuff, too).
Toyota Prius
Year launched: 2016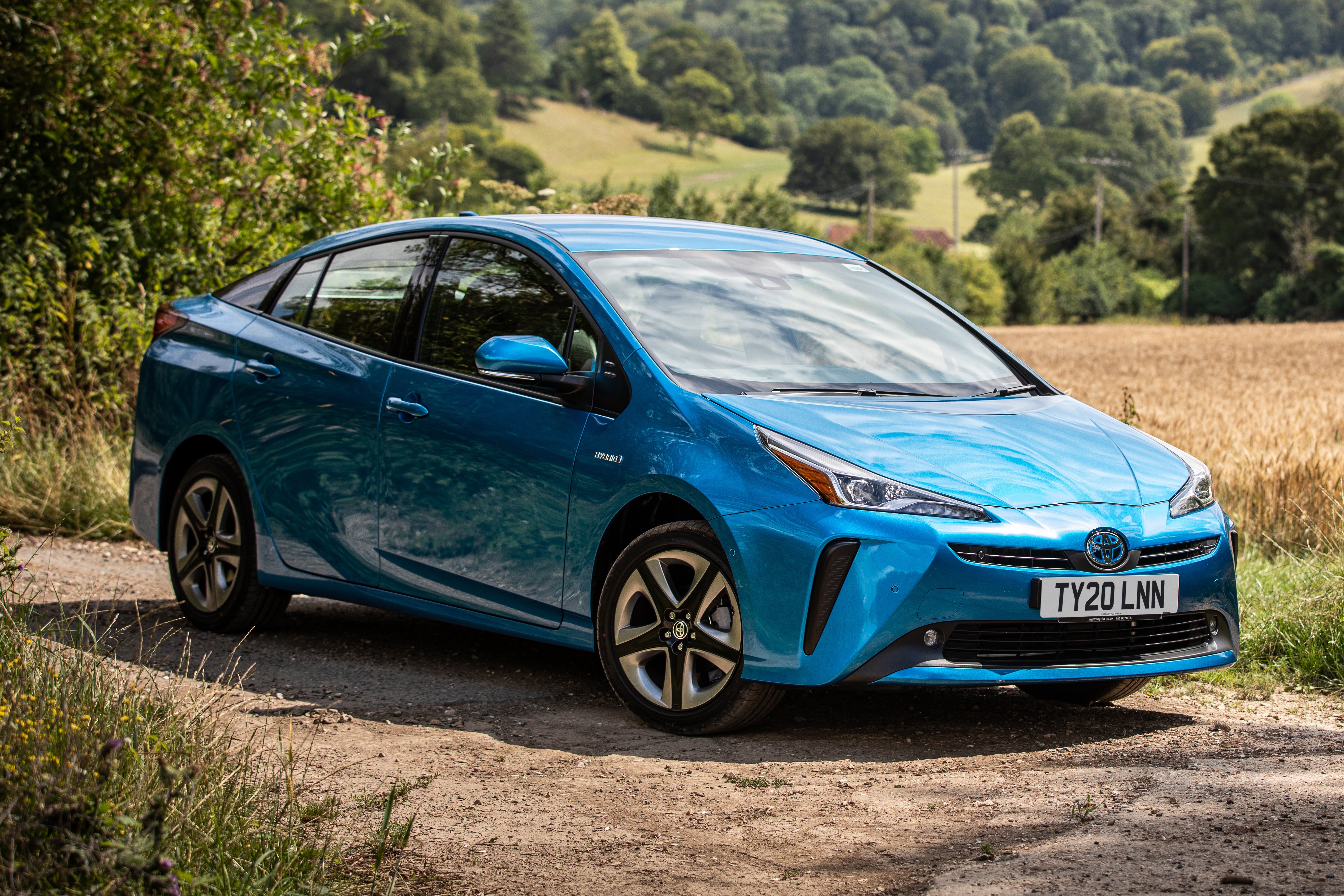 When the Toyota Prius launched, it was pretty unloved - but that was before the tide started turning against petrol and diesel cars. Now this Japanese eco-warrior is an accessible car for anyone who wants practicality, reliability (plus a seven-year warranty) and low running costs. Hence why there's so many used as taxis. If you want an eco-friendly option - the Prius self-charging hybrid (as opposed to the plug-in model) could be ideal for you and your surfboard(s).
Economy is a very respectable 68.35mpg and, to make it simple, there's only one choice: a petrol 1.8-litre and electric motor working in unison to self-charge the Prius. It replenishes its batteries by gaining back energy that would otherwise be lost, via regenerative braking.
In terms of interior space, you can fit a relatively long surfboard inside the Prius with the seats down, but it isn't safe or practical when you consider putting it back in the car when it's wet and covered in sand. For those reasons, we'd advise a roof rack so you can take passengers and kit inside the car. Although, the boot is 343 litres (not the biggest in the class by any means). If you're after a more practical Prius, the Toyota salesman will be only too happy to sell you a Prius+, which offers a pair of additional seats in its larger boot and a rarity value to match that of an Italian supercar.
Suzuki Jimny
Year launched: 2019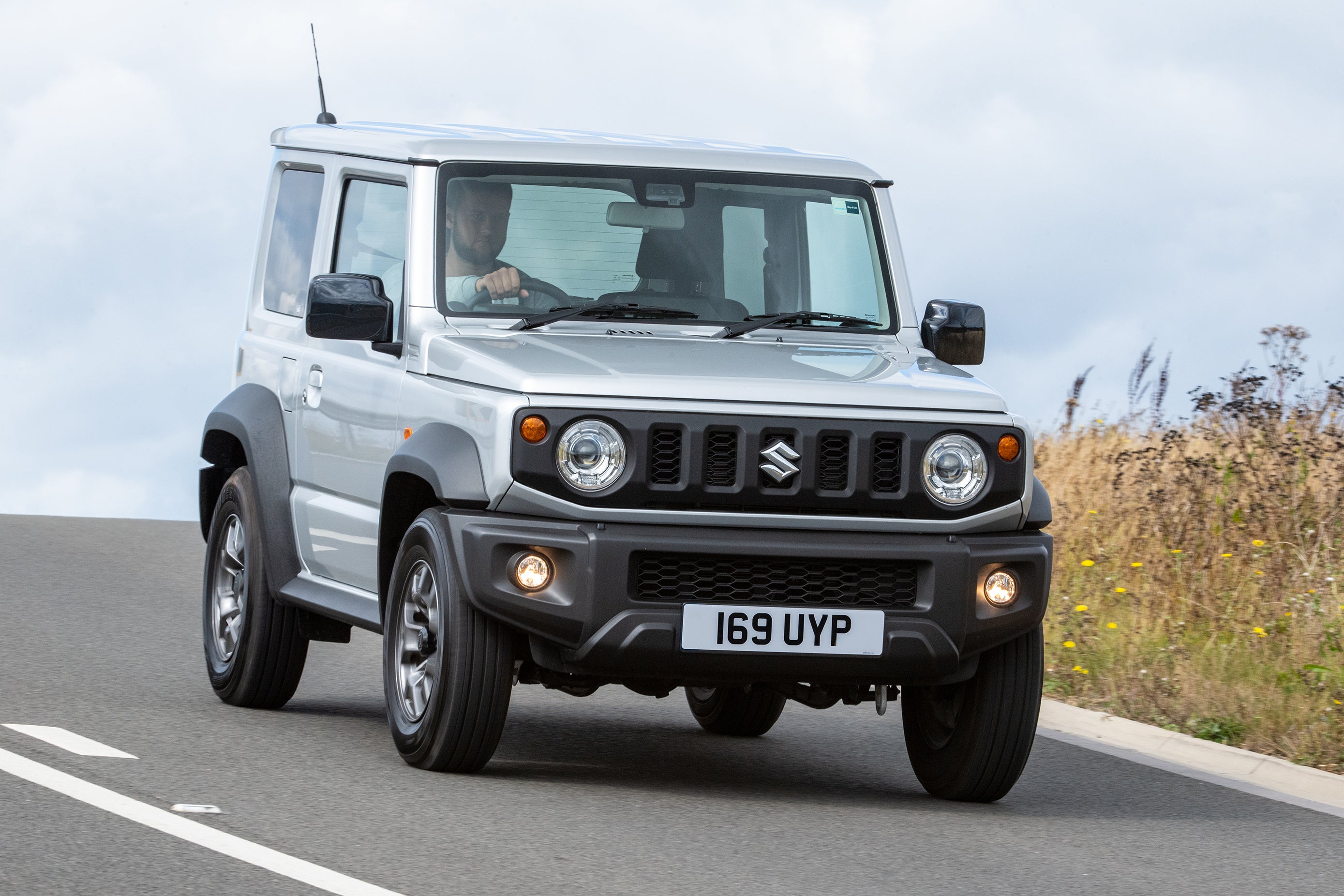 The Suzuki Jimny is a flawed car, but it's really, really hard not to love it anyway. For surfers, the bright colour options and surfboard-specific carrying rack will make it a unique choice. But you won't fit your family in it with any room left for luggage, while the driving experience is more akin to a classic off-roader, ping-ponging down the road with all the precision of a drunk goose.
Used models aren't quite as pricey as the larger old-school Land Rover Defender, but they still cost more than you might expect because Suzuki only sold a few in the first place. Waiting lists are long and the Jimny has a long line of committed fans ready to pay well over the odds for a nearly-new example, but if you're keen, there's plenty of used models available and you should be able to get most of your money back when you've had enough of it. The1.5-litre 101PS petrol engine is the only option and it's about as underpowered as it sounds. In fact, it's much better around town than on the motorway because it isn't very refined, either, although it is an accomplished off-roader,
If you opt for a Jimny, you'll be travelling light because the boot space is dire. In fact, it offers the same amount of space as a Kia Picanto city car. While it's easy to get charmed by the Jimny's cutesy appearance, it takes a sense of humour and surprising levels of commitment to drive a Jimny every day. But if you fancy the challenge, the Suzuki Jimny is a cult classic that might even appreciate in value...
Ford Ranger
Year launched: 2011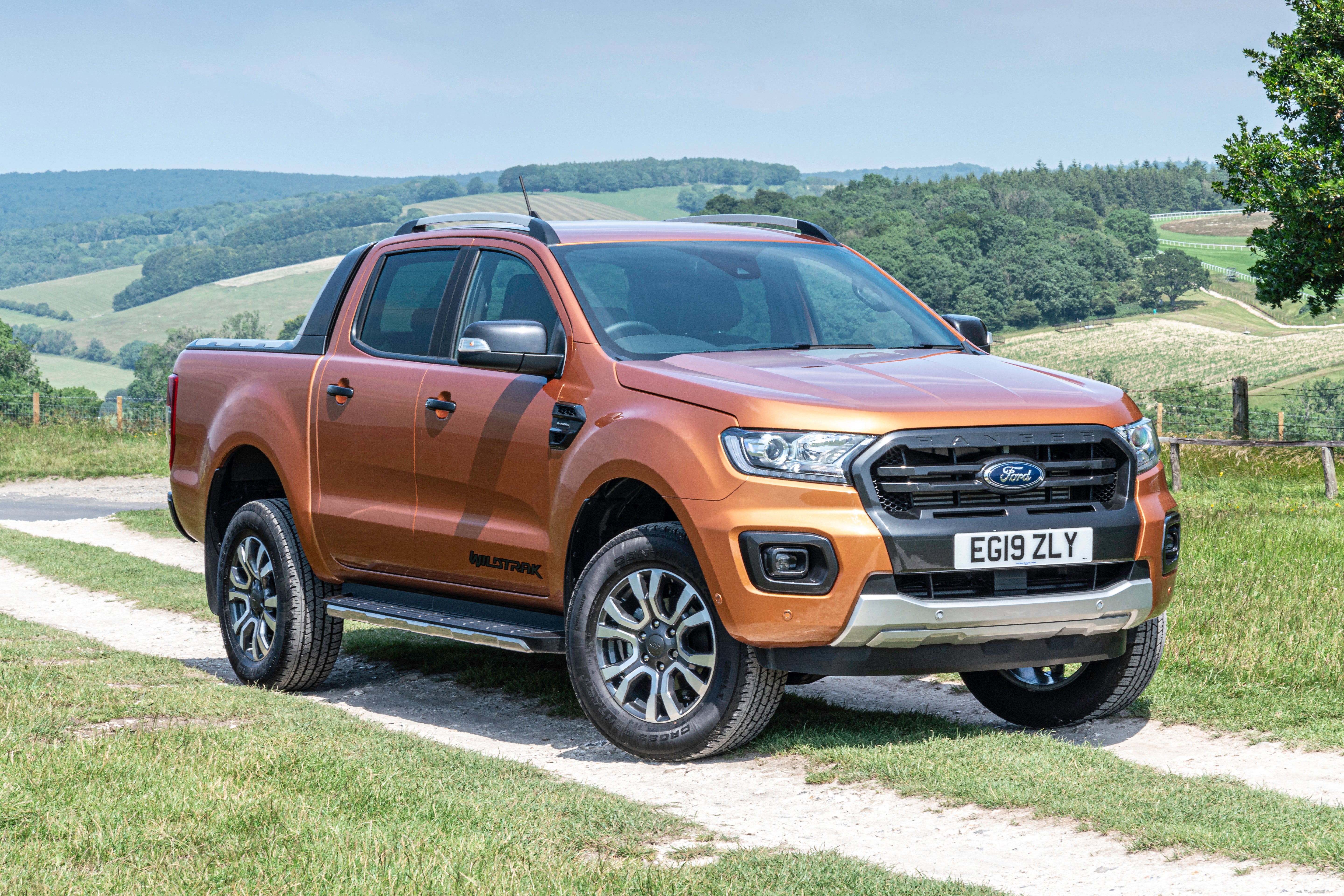 If you like muscle car styling and need big load carrying potential, the Ford Ranger should be on your list. With a 3.5 tonne towing limit and impressive off-road capabilities, the Ranger is a great tool for lugging around sporting gear like bikes and surfboards without needing to buy roof racks and the like. Even the entry-level models get electronic high and low range gear selection, hill descent control and a wading depth of up to 800mm.
The Ranger initially came with a 2.2-litre - with 125PS or 150PS - alongside a more powerful 200PS 3.2-litre turbodiesel. In 2013 Ford gave the 2.2 turbodiesel a small power increase, with 130PS or 160PS, and in 2019, the 2.2 diesel was replaced with the 2.0-litre EcoBlue diesel with 170 or 213PS. All models get a large loadbed, with the choice of single, super or double cab bodystyles. Single cab models will carry the most - a maximum of 1269kg - while double cabs will take around 1100kg.
The cabin is well-made and comfortable, too, with a spacious and durable interior that genuinely feels like it's built to cope with everyday working life. The Ford Ranger's credentials as a workhorse are unquestionable – especially when you factor in the 2013 updates - but it does suffer from a lack of refinement. Especially when compared to the Nissan Navara and Volkswagen Amarok.
Volkswagen California
Year launched: 2015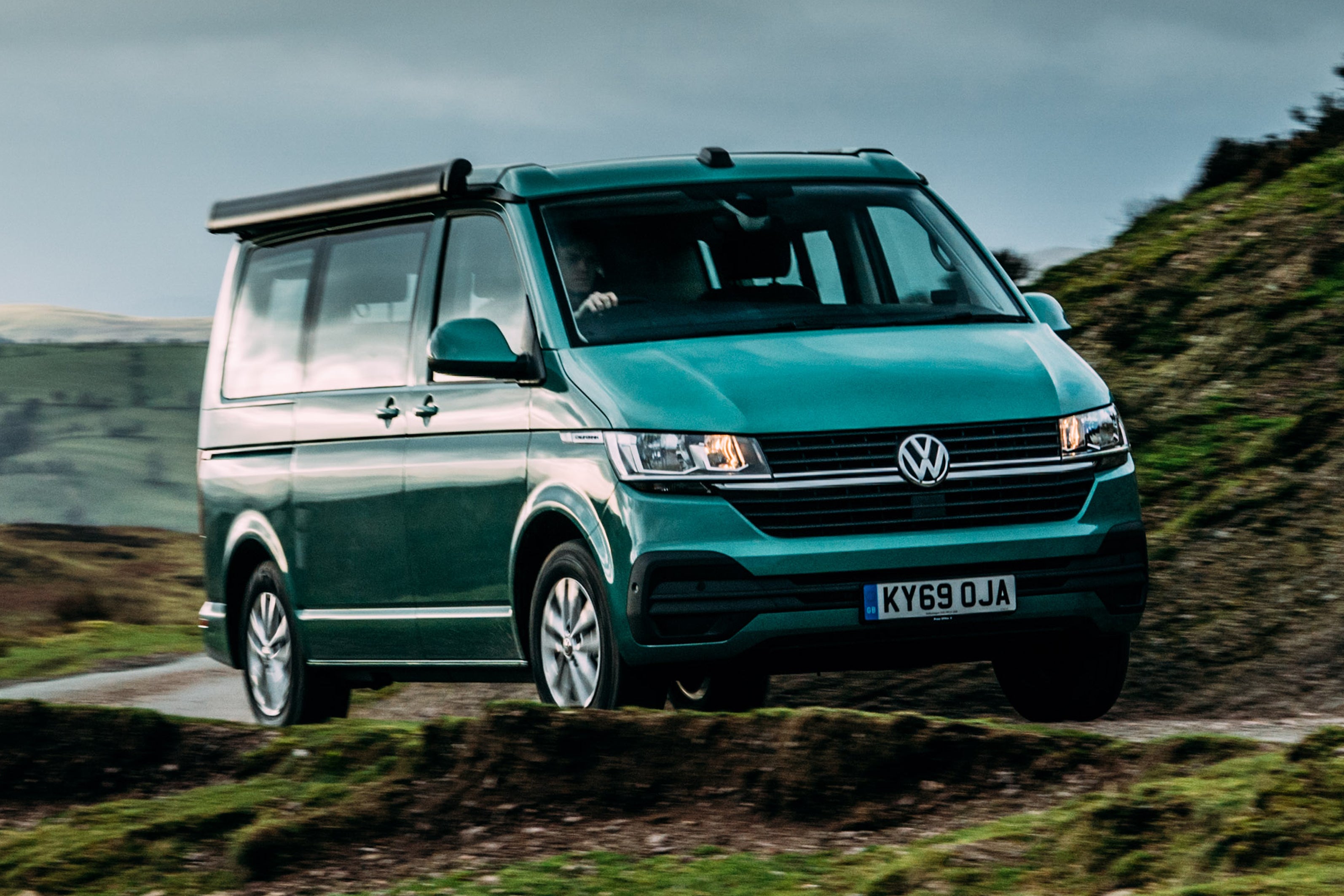 The Volkswagen California, based on the Transporter van, is an expensive choice (even used), but we couldn't make a list of the best cars for surfers without including a campervan. The Cali comes in two versions: Coast and Ocean. Both come with seating and sleeping areas for four people, but the Ocean is higher spec'd.
The engines on offer are both 2.0-litre, but the Ocean can be spec'd with a 150PS or 199PS version, while the Coast only gets the lower-powered engine. Ocean also gets optional 4MOTION all-wheel drive, larger alloy wheels, along with the pop-up roof which pops up hydraulically. Essentially, the Coast is a more slimline version of the Ocean, but still gets a kitchen, heater and driver assist aids. The official economy figures for both is around 33mpg, too.
Buying a campervan, especially a California, is an expensive undertaking but you'll get great value for money if you use it a lot. Plus the desirable nature of the camper means that it holds it value remarkably well. If you can stretch to afford the Volkswagen California, it's a great option and is still the definitive small campervan to choose.
Citroen C4 Cactus
Year launched: 2014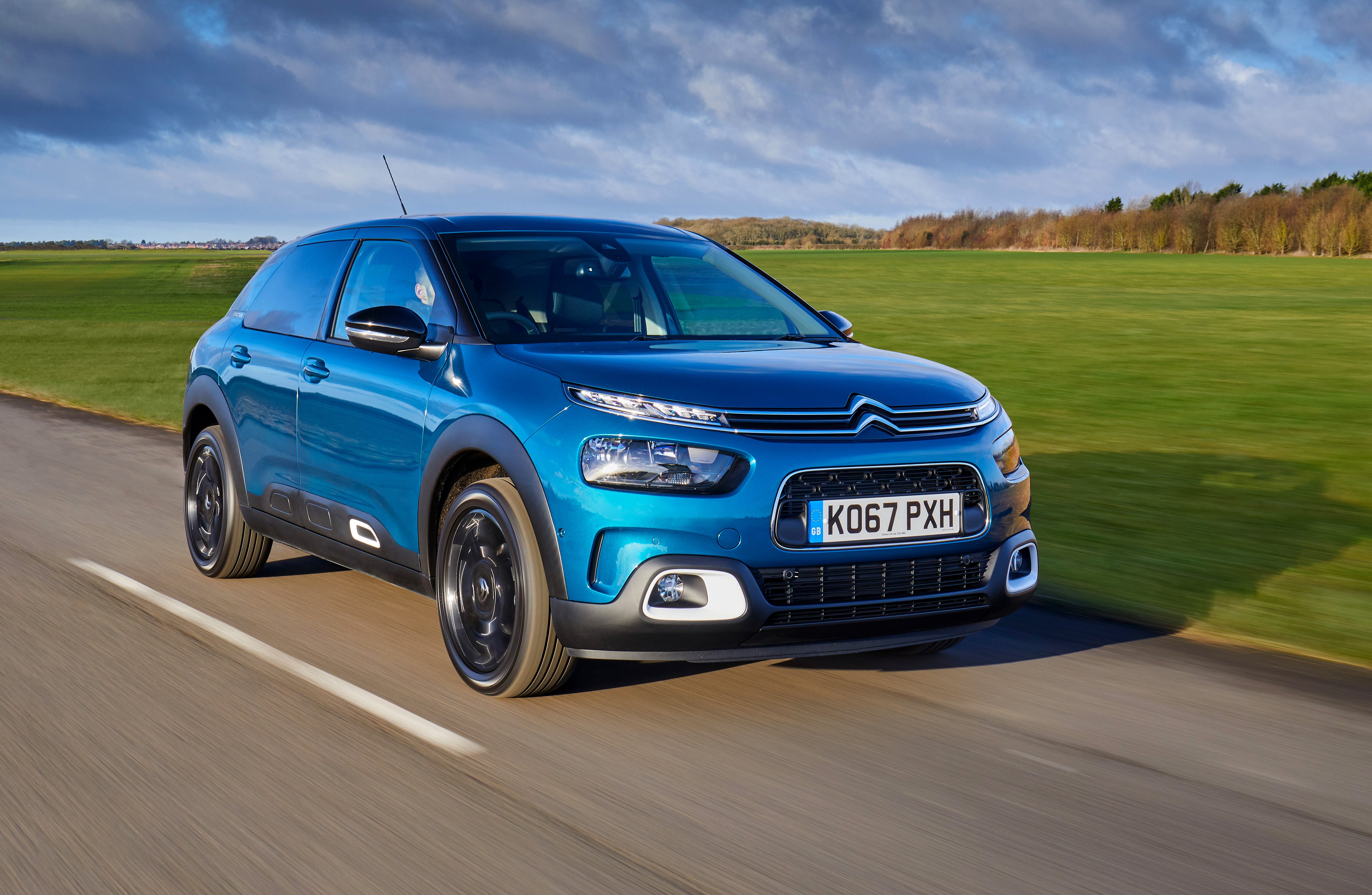 The Citroën C4 Cactus is a funky but flawed family hatchback. Yes, it's got character, but so-so cabin quality, coupled with overly soft suspension make it hard to recommend in a saturated class - unless you go for the Rip Curl edition. The Rip Curl edition is based on top-spec Flair but adds graphics, silver skid-plates, white door mirrors and white roof bars. It adds all-weather tyres and a Grip Control traction system to help the car tackle snow, mud, ice and coastal car parks as well. After all, what's more 'lifestyle' than a crossover chock full of surfing references?
At its most basic, the C4 Cactus focuses on interior comfort and fresh design above all else. The first models were outlandishly colourful and featured lots of unique design choices that proved too polarising for most Brits. But in 2018, Citroen toned down the looks so newer models on the used market look less like a lime-coloured spaceship. The French brand also doubled down on comfort, with a trick new suspension setup and super padded sofa-like seats.
Passenger space is decent, and the cabin has some smartly finished details, and a minimal, modern look. The most efficient diesel version will achieve well over 60mpg, and even the quickest 1.2-litre turbo petrol claims an official 46.3mpg. It definitely isn't for everybody, but it'll be a niche choice that suits some - especially if you want something with a surfing aesthetic. If that's something people look for...
Peugeot Rifter
Year launched: 2018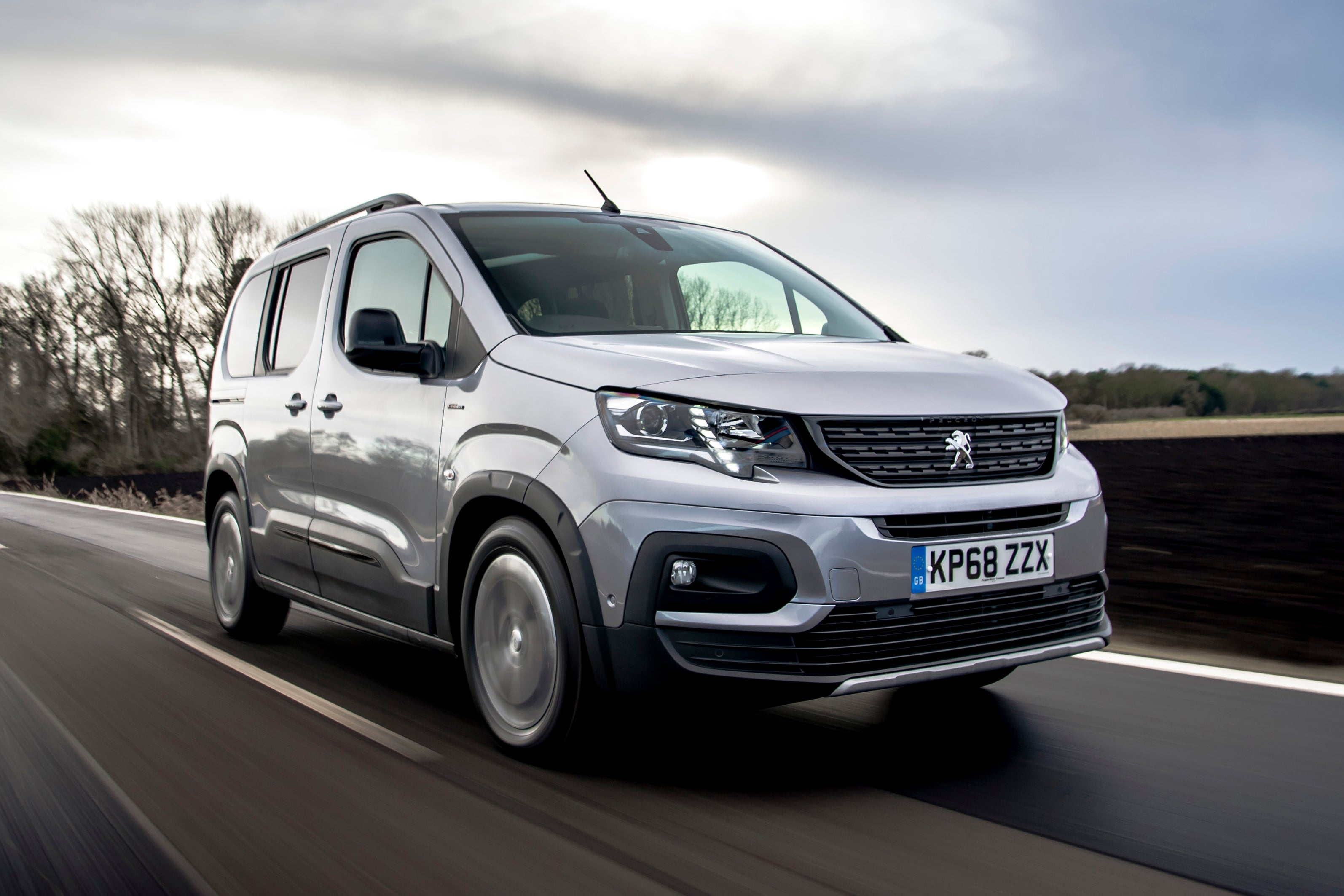 The Peugeot Rifter is a van-based MPV that majors on practicality - available with five or seven seats - and featuring a low, flat floor that makes it easy to fold seats away to store heavy luggage, like bikes. Practicality includes twin sliding doors and three separate full-sized centre row seats, which fold into the floor. A folding passenger seat also allows long items - like surfboards - inside to a length of 2700mm in the short version or 3050mm in the long.
Peugeot's MPV is packed with modern kit and all versions are available with touchscreen infotainment, blind-spot warning, adaptive cruise control and Peugeot's excellent digital i-Cockpit system. However, it hasn't got the flair of the Peugeot 3008 by any means. It also doesn't boast much refinement, with a lot of wind and engine noise on the motorway due to an underpowered engine range.
Economy is good for both the 1.2 petrol and 1.5 diesel engines, and we could argue that the low price and huge interior mean it's arguably a better family car than any SUV or crossover at the same price point, but the lack of premium feel, refinement, style and performance means that only those who really want ultimate practicality will opt for the Peugeot Rifter.
Unless you live a few miles from the beach or can afford to surf regularly, the best option will be a car that can cope with the chores of daily life (shopping trips, school runs, commuting etc) as well as fitting a surfboard inside or on a roof rack. It's hard to fault a Volkswagen California - but it's an expensive choice.
Hatchbacks or older estates will be cheaper to buy and run than vans will be, and they're likely to have lived an easier life with less miles covered as well. Hatchbacks will be too small for some people, so if you can stretch to a rugged estate then the Skoda Octavia Estate 4x4 would be a very good choice. Long-term, the Toyota Prius will cost the least to run.
In terms of fun, but perhaps not the most practical, options - it would probably be the Suzuki Jimny. As long as your definition of fun is piloting a drunk goose along a B-road.
Volkswagen California
2.0 TDI BlueMotion Tech Beach 150 5dr
Vertu Volkswagen Van Centre Hereford

Herefordshire, HR11LQ
PCP: £850.86/mo
Representative example: Contract Length: 36 months, 35 Monthly Payments: £850.86, Customer Deposit: £7,349.00, Total Deposit: £7,349.25, Optional Final Payment: £20,861.00, Total Charge For Credit: £8,995.35, Total Amount Payable: £57,990.35, Representative APR: 9.9%, Interest Rate (Fixed): 9.48%, Excess Mileage Charge: 8ppm, Mileage Per Annum: 10,000
Volkswagen California
2.0 TDI BlueMotion Tech Ocean Edition 204 5dr DSG
Northampton Van Centre

Northamptonshire, NN55BB
HP: £1,744.08/mo
Representative example: Contract Length: 36 months, 35 Monthly Payments: £1,744.08, Customer Deposit: £9,749.00, Total Deposit: £9,749.25, Total Charge For Credit: £7,551.13, Total Amount Payable: £72,546.13, Representative APR: 8.9%, Interest Rate (Fixed): 8.84%
Volkswagen California
2.0 TDI Coast 5dr DSG
Lookers Volkswagen Van Centre Guildford

Surrey, GU31NE
PCP: £998.08/mo
Representative example: Contract Length: 36 months, 35 Monthly Payments: £998.08, Customer Deposit: £9,749.00, Total Deposit: £9,749.85, Optional Final Payment: £28,832.50, Total Charge For Credit: £8,516.15, Total Amount Payable: £73,515.15, Representative APR: 6.9%, Interest Rate (Fixed): 6.9%, Excess Mileage Charge: 7.2ppm, Mileage Per Annum: 10,000