Best cars for three child seats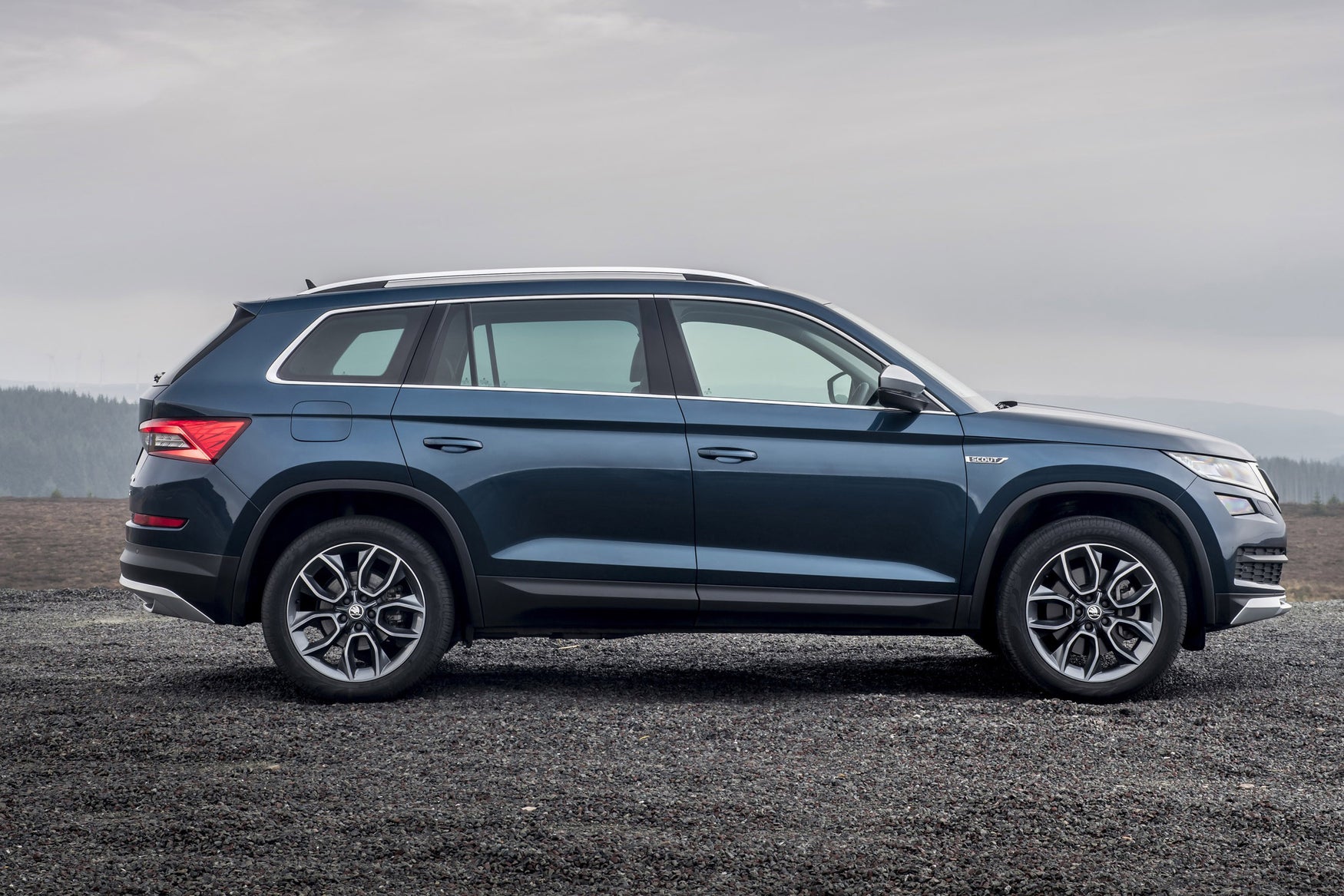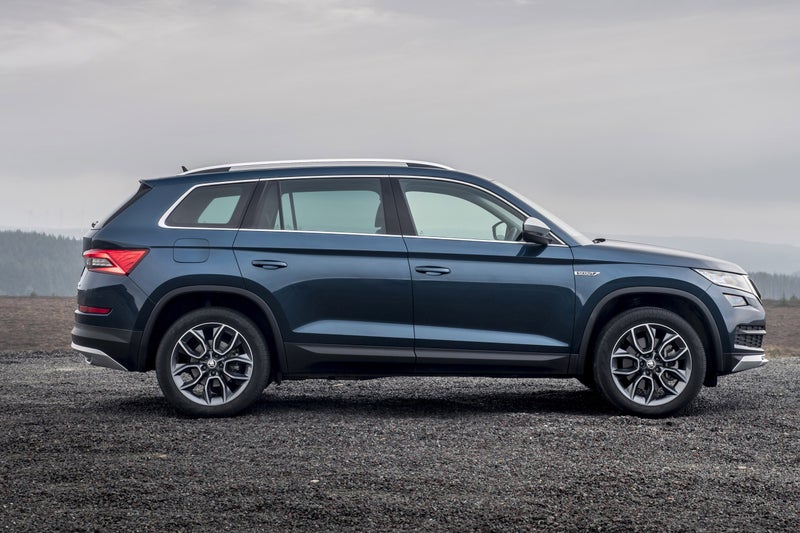 Need to squeeze in three car seats or looking to buy a family car with many Isofix points? Our experts have picked out 10 of the most practical family cars on the market today.
As your family expands, you need to consider practical things like how are you going to fit all your children into one car? Fortunately, there are a number of cars available which are spacious enough to carry three child seats - and not all of them are staid old people carriers.
We've compiled a list of the best family cars on the market, each with enough space for three child seats. We've used Isofix points as the basis for this - these are little metal hooks that are built into car seats and make fitting child seats safely a doddle. The more of these, the easier it is to squeeze in numerous child seats.
You should also read our pick of the best EVs for three child seats, the best MPVs for three child seats, best SUVs for three child seats. Once you have a child seat in mind, our Car Seat Chooser will show you which seats will fit your car.
Hyundai Santa Fe
Year launched: 2018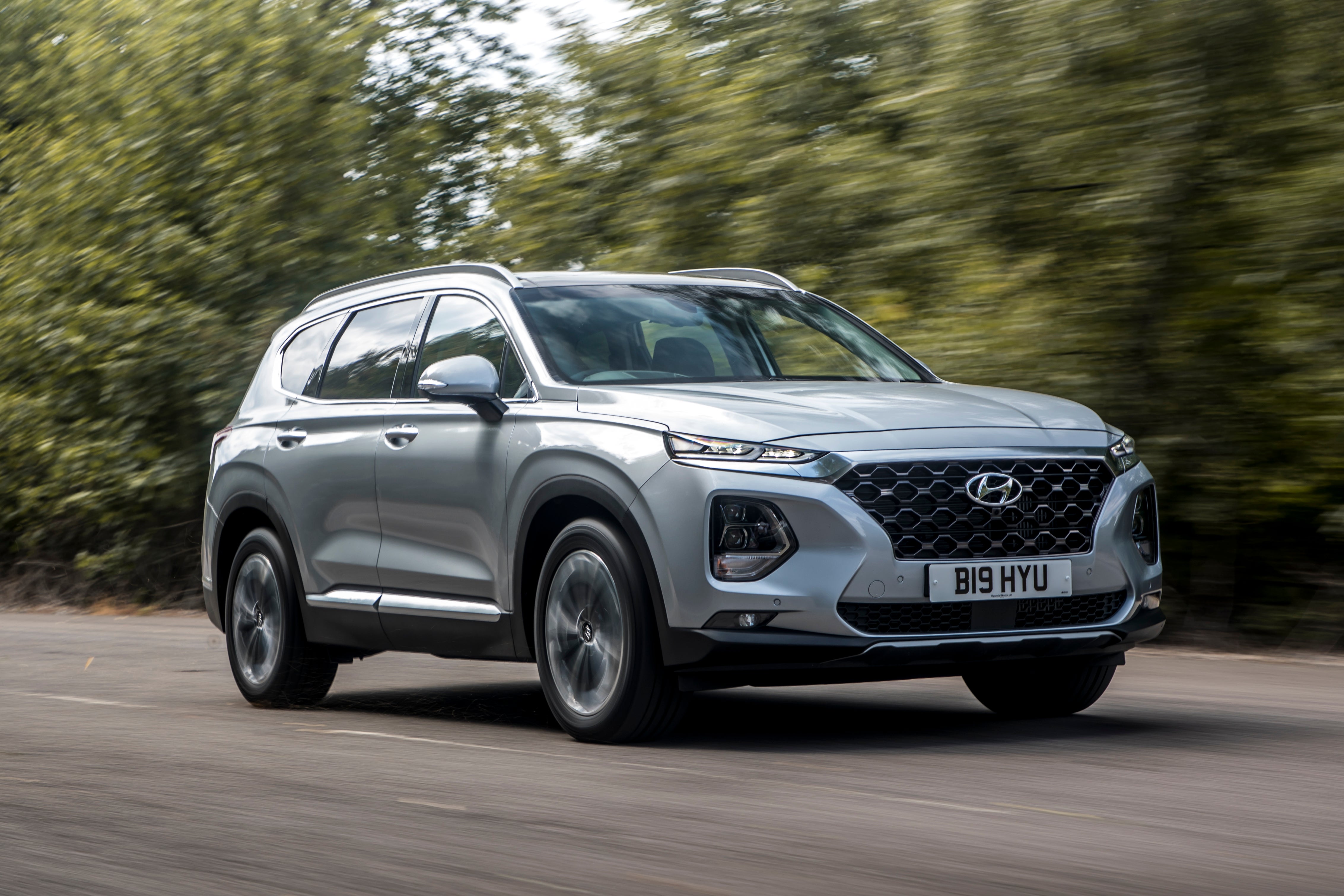 If you want a versatile SUV that's cheap to run, has a plush interior and can squeeze in up to seven people, the Hyundai Santa Fe ticks all the boxes. It's no longer the budget option it once was, but all models are absolutely loaded with standard equipment and it looks relatively affordable compared to premium offerings like the BMW X5.
While there are three rows of seats, the rear-most can't be used for carrying child seats. You'll fit two comfortably side-by-side in the middle row, while the front passenger seat also has Isofix points. That means someone may have to volunteer to sit in the back, but it can carry three child seats if required.
There's only one engine available in the latest Santa Fe: a 2.2-litre CRDi diesel with 200PS. All models are four-wheel-drive, which should come in useful if you're an adventurous family, while you get the choice of manual or automatic gearboxes. We'd go for the latter.
Skoda Kodiaq
Year launched: 2016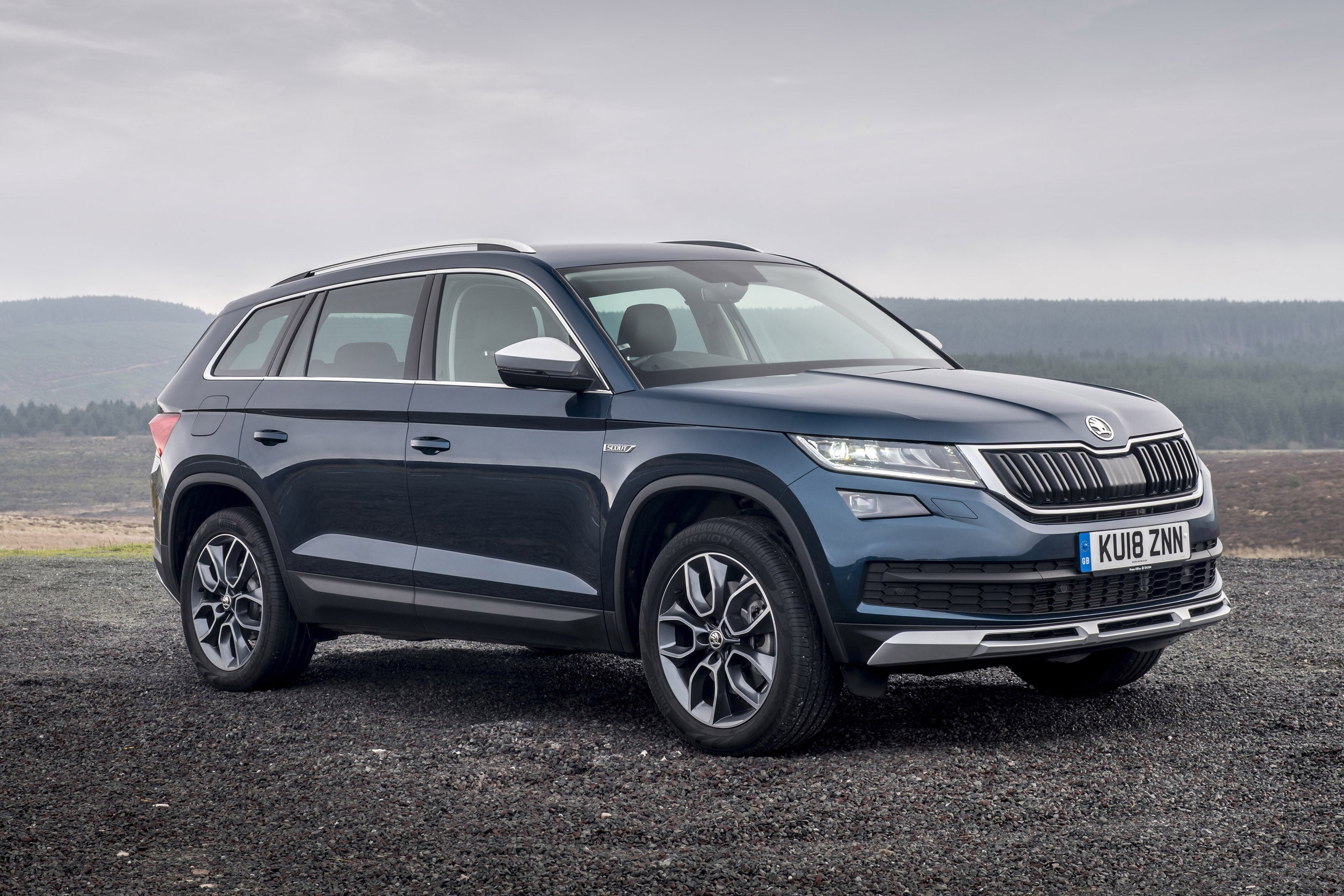 If there's one car that absolutely no family car shortlist should be without, it's the Skoda Kodiaq. It's incredibly versatile, well-equipped and represents tremendous value for money.
You can buy the Kodiaq with five or seven seats. Both feature Isofix points on the outer second-row seats, although not the rear-most seats (they can still accommodate child seats using the seat belts, though). An extra Isofix point on the front passenger seat is a £45 option when new.
Prices for the Kodiaq start in the region of £27,000 for an SE model with the popular 1.5-litre TSI petrol engine, rising to £40,000 for a high-spec L&K model with the 2.0-litre TDI diesel engine. If you want a sporty family car, look for the short-selling Skoda Kodiaq vRS.
Tesla Model S
Year launched: 2014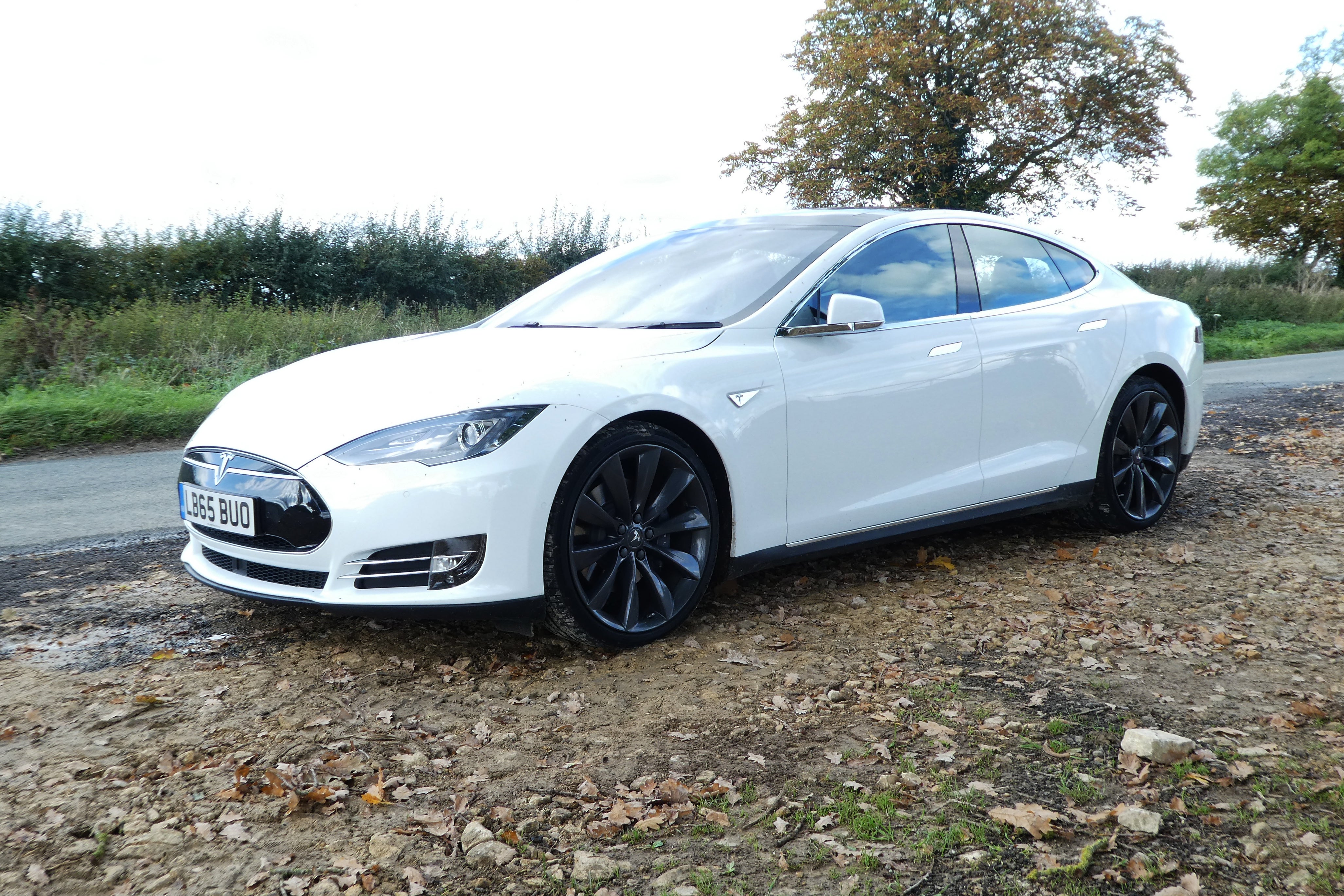 If you're looking to make a statement with your family car, how about the all-electric Tesla Model S? It's surprisingly practical, with all the batteries and electrical gubbins situated under the floor, leaving a spacious interior that can comfortably accommodate a family.
With top tether anchorages across all three rear seats and Isofix points on the two outer seats, you can squeeze three child seats in side-by-side in the back of a Model S. It also has a huge boot, while access is pretty easy thanks to fairly wide-opening doors.
Of course, the real perk of the Model S is its low-running costs. The Long Range model is capable of covering up to 379 miles between charges, while the upcoming Model S Plaid promises a range of more than 520 miles. It's also relaxing to drive (important for parents), ultra safe and will earn you kudos when pulling up outside nursery.
Vauxhall Insignia Grand Sport
Year launched: 2016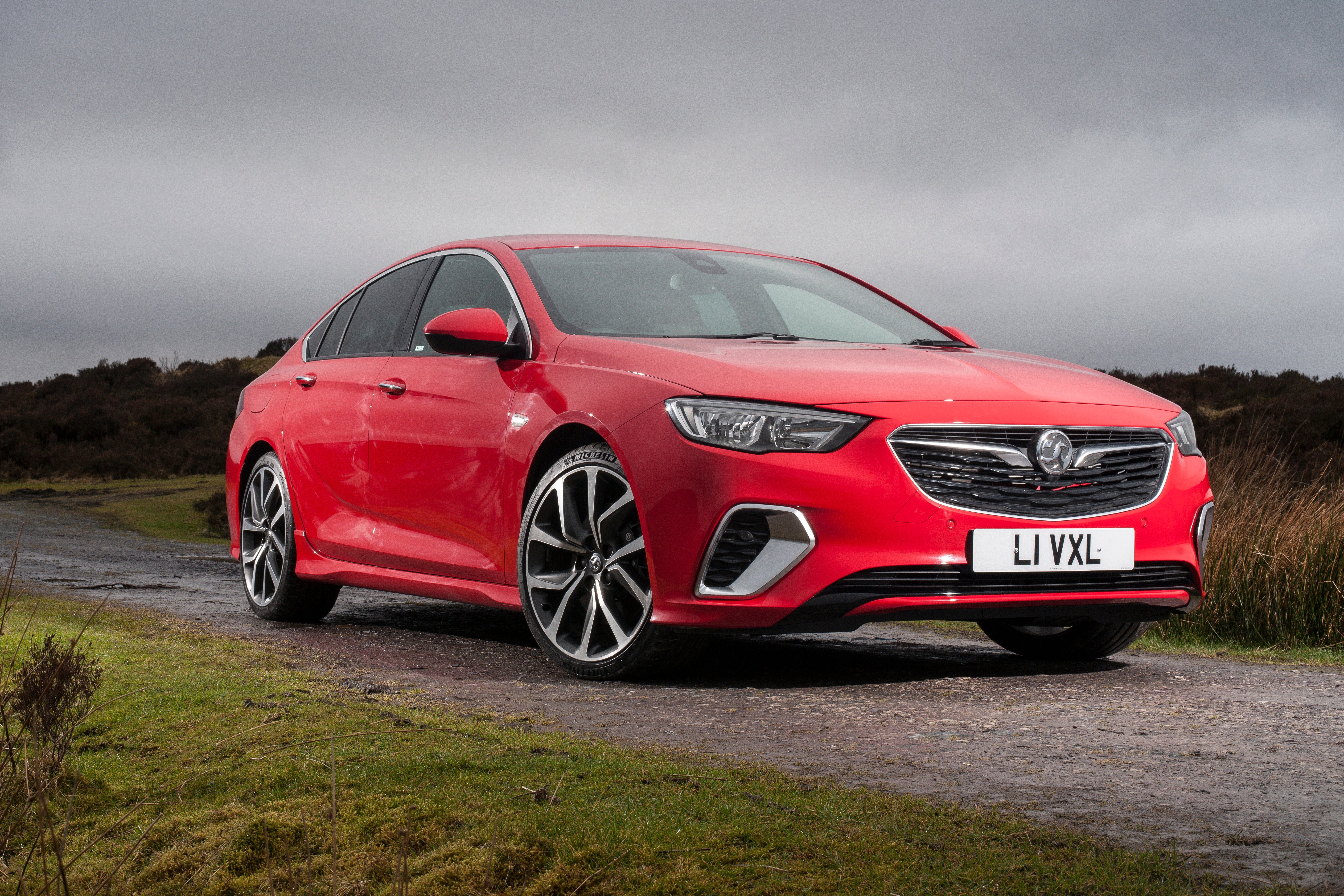 Too many people overlook the Vauxhall Insignia Grand Sport when looking for a new car. It might not be a fashionable choice, but the latest model represents excellent value for money.
It's also very spacious - which is useful if you've got a family to transport. There are three Isofix points across the rear seats, while the boot is capable of lugging up to 490 litres of luggage. If you need even more room, the Vauxhall Insignia Sports Tourer can accommodate up to 560 litres of stuff.
There are also loads of safety features to put your mind at rest, too. Autonomous emergency braking is standard, while Euro NCAP awarded the Insignia Grand Sport a maximum five star safety rating in its crash tests.
Land Rover Discovery
Year launched: 2017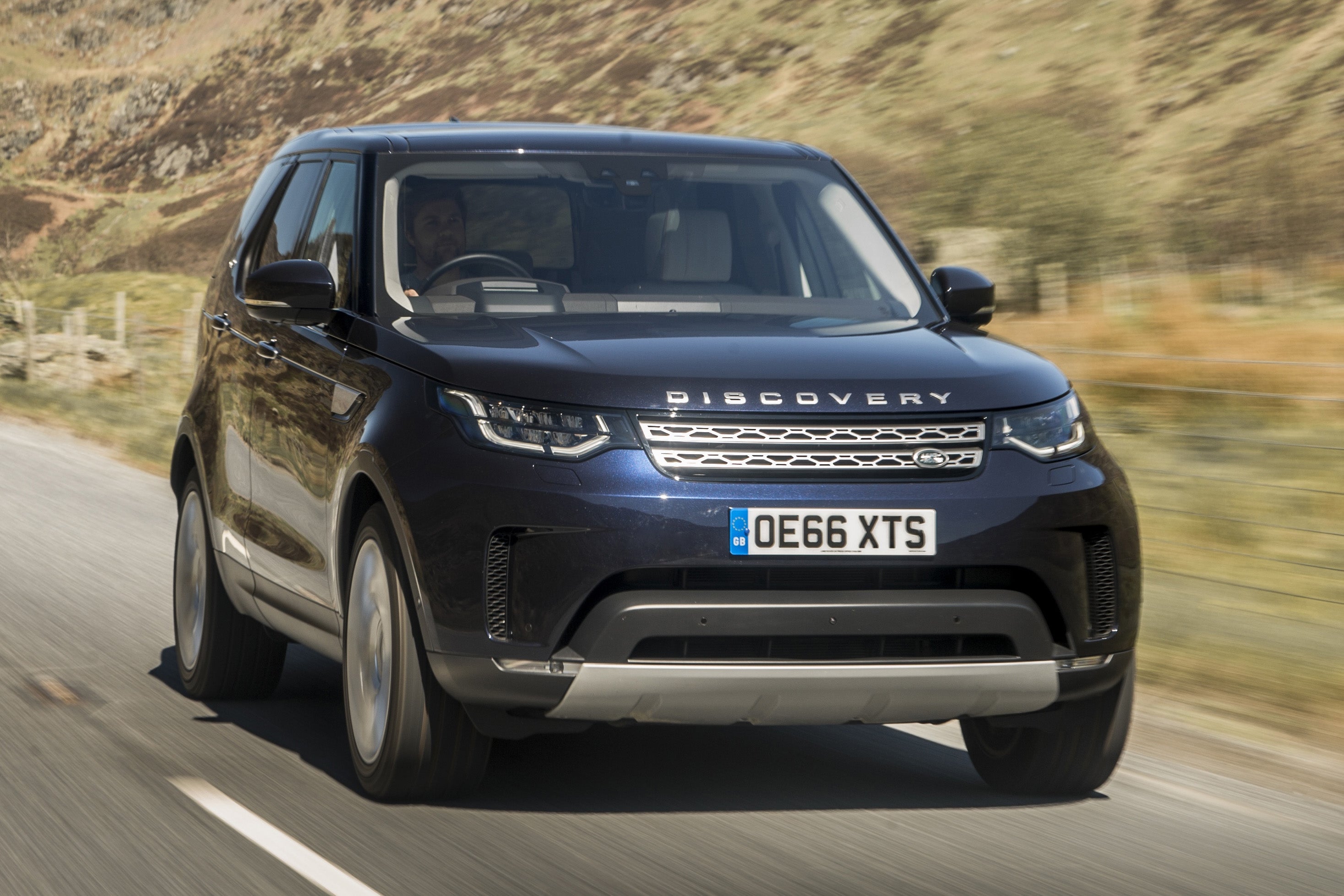 With exceptional comfort and a huge amount of practicality, the Land Rover Discovery is one of the best family cars on the market. It can carry literally loads of children - with top tether anchor points across all three rows of seats, and up to five Isofix mountings.
It's also a very safe choice, with eight airbags as standard and a number of driving aids to prevent you from being in a crash in the first place (including an emergency braking system which can automatically apply the brakes if required). It scored five stars in Euro NCAP crash tests.
What's the catch? That'll be the start price in excess of £48,000. But you can get a two-year-old example on heycar for as little as £32,000.
Volkswagen Touran
Year launched: 2015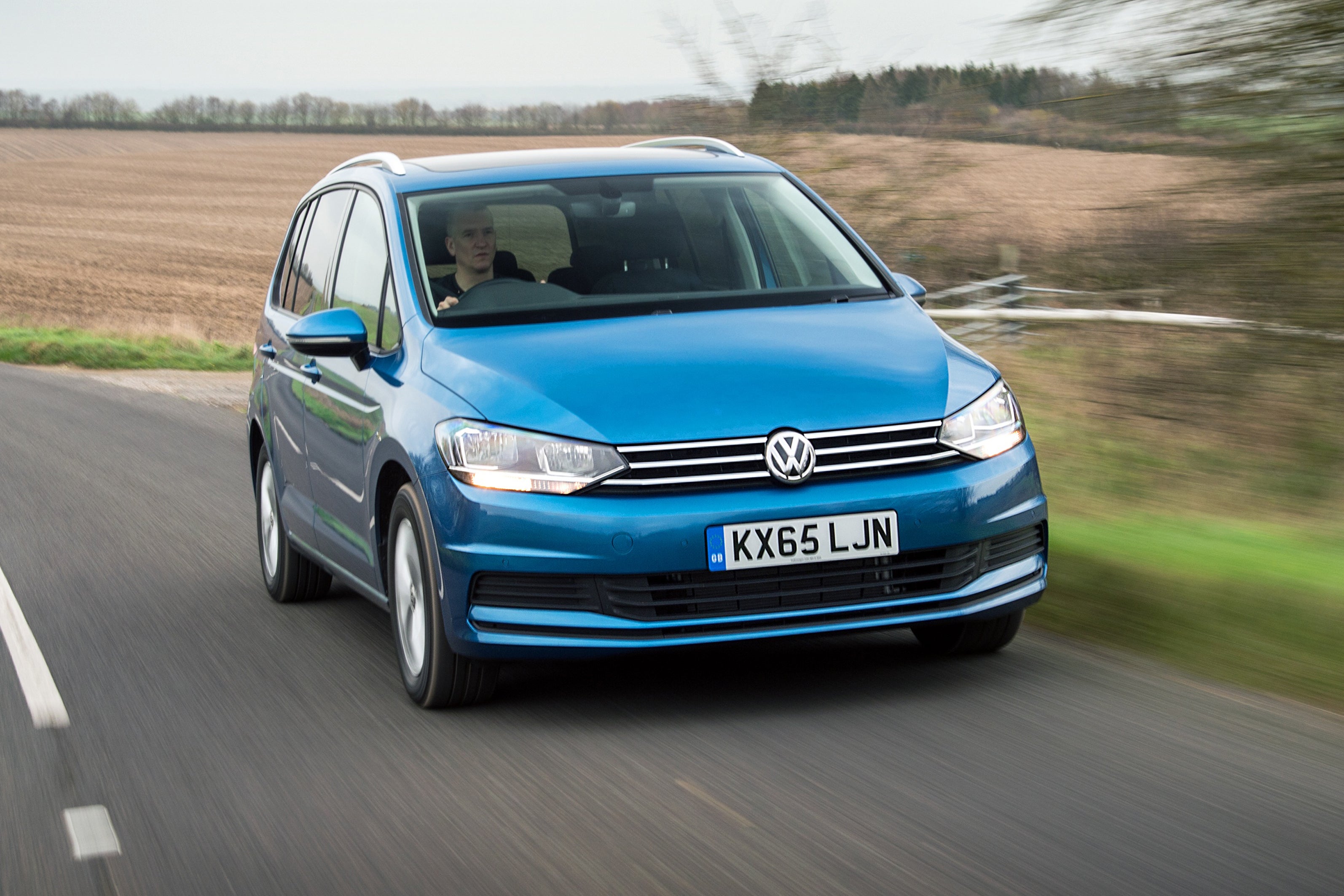 The humble people carrier still holds plenty of appeal for families seeking practicality, and the Volkswagen Touran is one of our favourites. It's available with five or seven seats, each able to accommodate three child seats side by side on the second row. The third row, on the seven-seat model, easily folds away into the boot floor and includes two more anchorage points for Isofix child seats.
The Touran's interior is solid, with a no-nonsense feel and plenty of hardwearing plastics, well up to handling day-to-day family life. Kids will appreciate the rear tray tables tucked into the back of the front seats, while the huge 927-litre boot will appeal to parents (this drops to just 137 litres when the third row's in use).
Prices for a new Touran start in the region of £28,500 - although you can pick up a year-old example for just £17,000.
Peugeot 3008
Year launched: 2017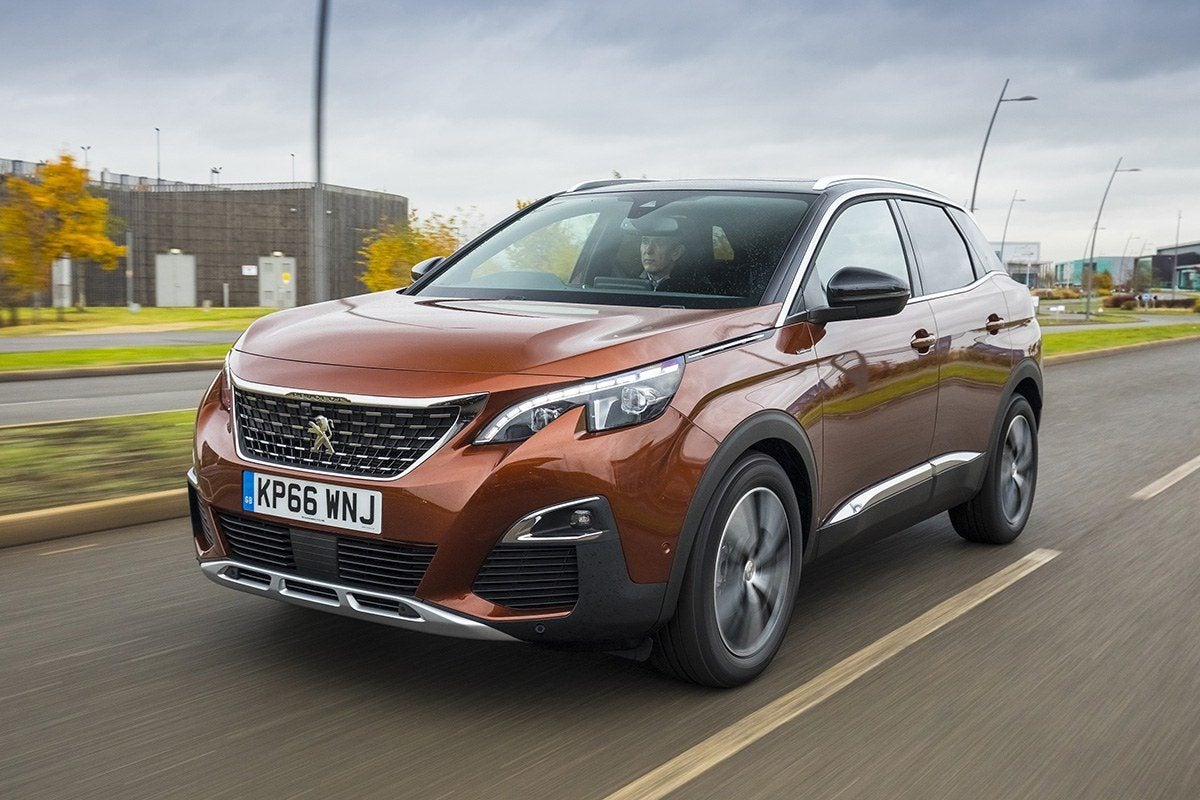 The crossover SUV has replaced the conventional hatchback as the family car of choice for the majority of buyers, and the stylish Peugeot 3008 is one of the best on the market. It's better to drive than a Nissan Qashqai and has a more stylish cabin than the SEAT Ateca, while also being very versatile for family life.
It's got Isofix points for two child seats in the rear seats and a further one on the front passenger seat. Access is easy, thanks to wide-opening doors and that high SUV seating position. It's also got a big 520-litre boot (extending to 1670 litres with the rear seats dropped - ideal for Ikea trips), and plenty of handy cubbies and interior storage.
You'll pay upwards of £27,000 for a new Peugeot 3008, but a three-year-old model can be found for as little as £11,000.
Mercedes-Benz GLE
Year launched: 2019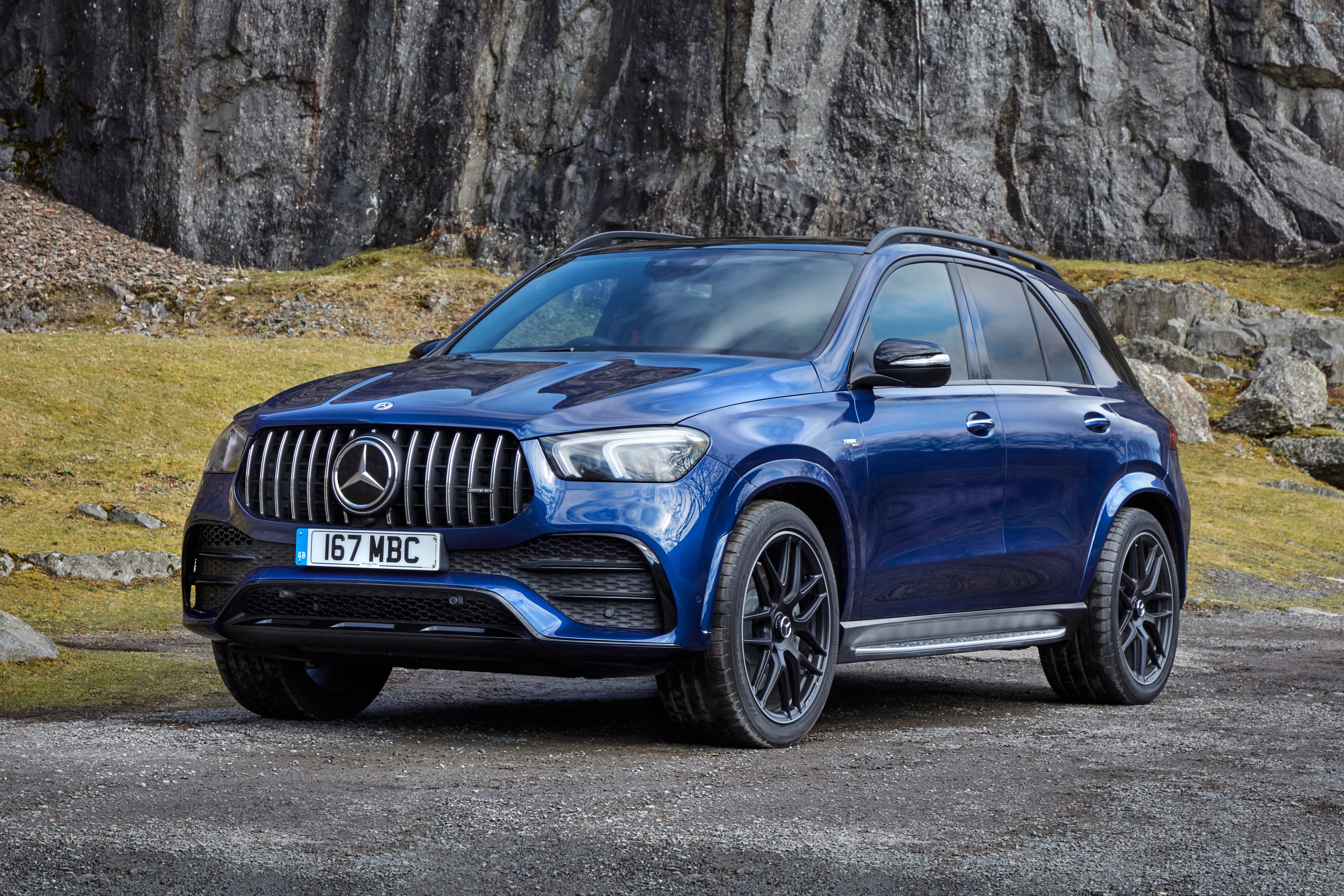 The Mercedes-Benz GLE is what was formerly known as the M-Class. It's a classy rival to cars like the BMW X5 and Volvo XC90, with a luxurious interior capable of carrying up to seven passengers.
The rear-most seats on seven-seat models are a bit snug for adults, but kids will find them comfortable enough (and enjoy the novelty of effectively sitting in the boot). There are three Isofix points, so fitting child seats for younger children should be a piece of cake.
Of course, the Mercedes-Benz GLE is loaded with all the safety technology you'd expect from a premium SUV. This includes automatic emergency braking, lane-keeping assistance and blind-spot monitoring - as well as a bonnet that pop ups to help protect pedestrians in a collision.
Citroen Berlingo
Year launched: 2018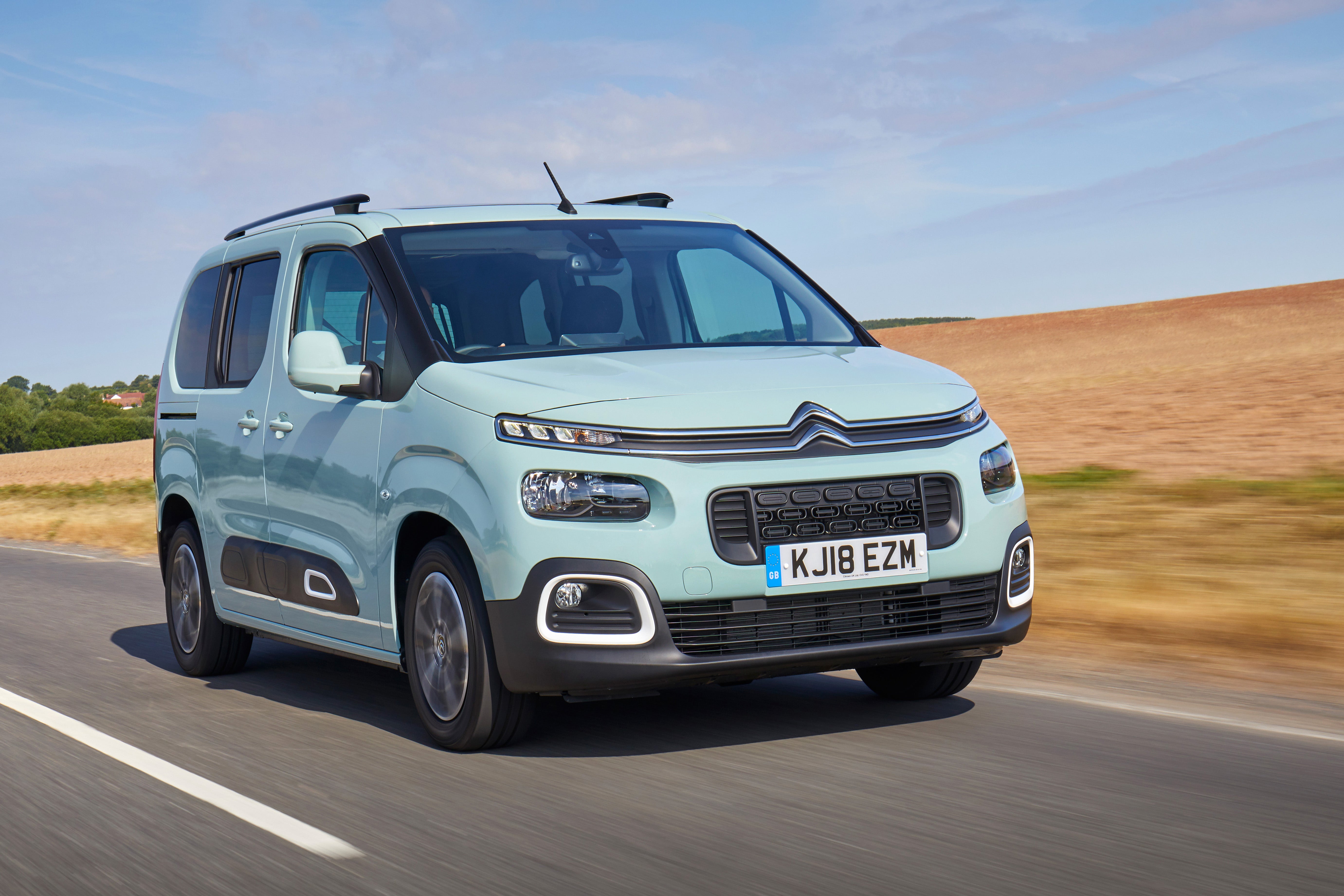 If outright practicality is the aim of the game, then a van-based people carrier like the Citroen Berlingo could be the perfect choice for family life. As it's based on a van, it's very good at carrying things (including children) safely.
The standard Berlingo comes with five seats, while there's also the seven-seat Berlingo XL. The second row is made up of three individual seats - all the same size, which should prevent arguments. Each is fitted with Isofix mounting points, too, which'll mean you can fit three child seats side-by-side.
We'd recommend looking for the Flair model. This includes a number of features to make your life easier, including electric rear windows, rear parking sensors, tray tables on the back of the front seats and split-folding rear seats.
Audi Q7
Year launched: 2015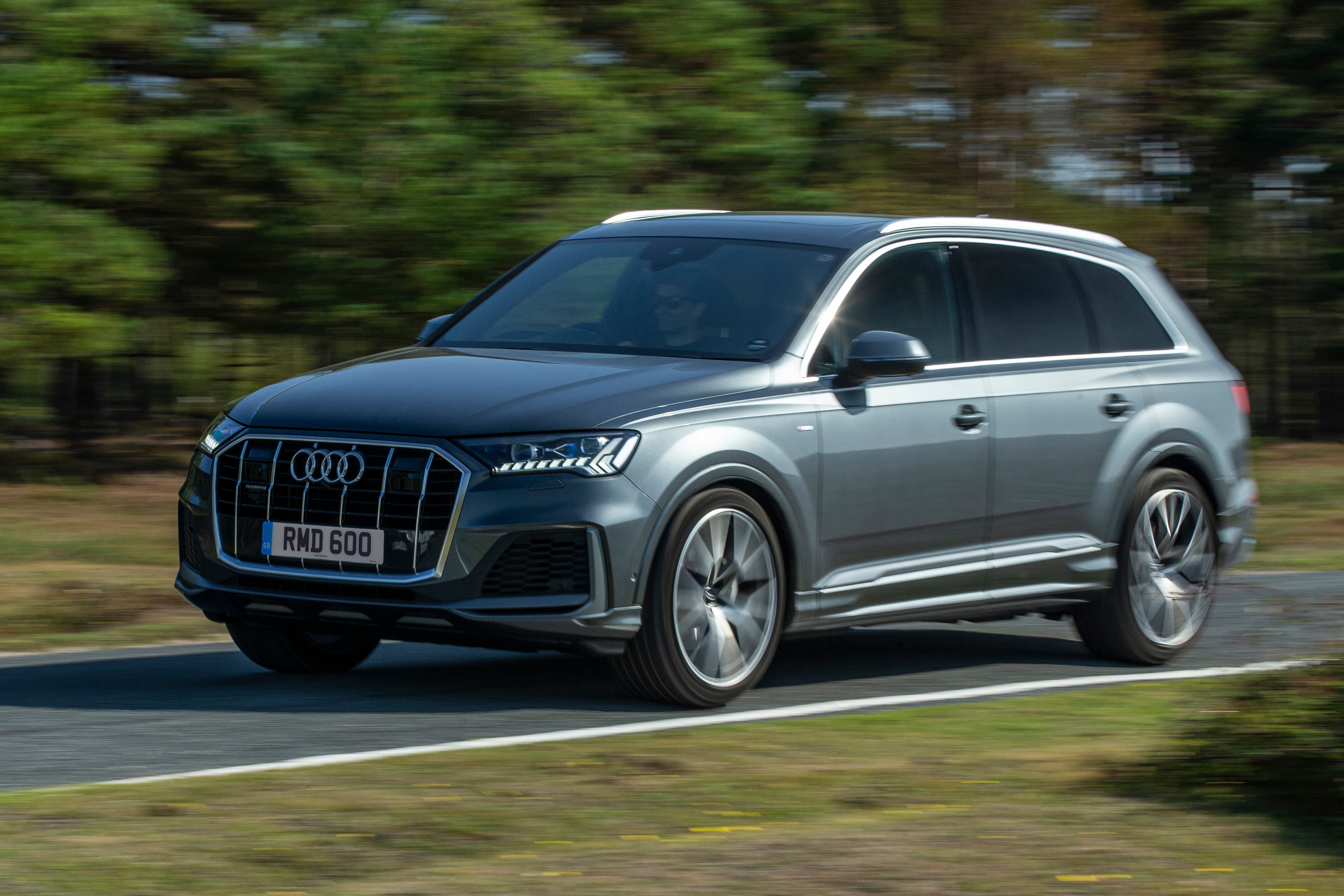 The Audi Q7 is massive - which means it's very good at carrying people and their belongings. It's a seven-seater, with enough room for three child seats across the middle row. Even the third row of seats is surprisingly spacious, while there are no fewer than six (yes, six!) Isofix child seat mounting points.
It's a premium SUV with a superb interior, efficient engines and stylish looks. But it's expensive - with new ones starting in the region of £58,000. By the time you've added a few options, it starts to get even pricier.
A used Audi Q7 represents decent value for money, though. We've seen year-old examples selling for around £40,000, while three-year-old models can be picked up for less than £30,000.
Isofix is a universal system of fitting car seats using attachment points built into the car. This makes fitting child seats easy and safe - you're less likely to go wrong than using a seatbelt to secure the child seat, for example. The Isofix standard covers Group 0+ and Group 1 chairs, for children aged between 0 and 4. Child seats for older children are covered by Isofit.
It depends on the car. Most cars can accommodate two child seats side-by-side in the back, and an extra one up front. There aren't many cars that can fit three child seats alongside each other in the back, but they do exist. These include the Audi Q7 and Citroen Berlingo.
Most family buyers are now looking at SUVs rather than MPVs (multi-purpose vehicles - or people carriers). This is mainly a fashion thing, though. People carriers continue to offer a huge amount of space for families and generally represent excellent value for money. That said, large SUVs like the Land Rover Discovery and Audi Q7 are extremely spacious.
Reviews of more of the best cars for three child seats
Skoda Kodiaq
2.0 TDI 190 Scout 4x4 5dr DSG [7 Seat]
Manufacturer Approved
Ingram Skoda Ayr

Ayrshire, KA89SX
PCP: £438.00/mo
Representative example: Contract Length: 36 months, 35 Monthly Payments: £438.00, Customer Deposit: £4,616.00, Total Deposit: £4,616.55, Optional Final Payment: £14,972.50, Total Charge For Credit: £4,142.05, Total Amount Payable: £34,919.05, Representative APR: 6.9%, Interest Rate (Fixed): 6.86%, Excess Mileage Charge: 8.38ppm, Mileage Per Annum: 10,000
Skoda Kodiaq
2.0 TDI Edition 4x4 5dr DSG
Caffyns Skoda Ashford

Kent, TN240GA
PCP: £309.83/mo
Representative example: Contract Length: 36 months, 35 Monthly Payments: £309.83, Customer Deposit: £3,404.00, Total Deposit: £3,404.25, Optional Final Payment: £11,552.50, Total Charge For Credit: £3,105.80, Total Amount Payable: £25,800.80, Representative APR: 6.9%, Interest Rate (Fixed): 6.86%, Excess Mileage Charge: 8.38ppm, Mileage Per Annum: 10,000
Skoda Kodiaq
2.0 BiTDI 239 vRS 4x4 5dr DSG [7 Seat]
Manufacturer Approved
Sinclair Skoda Swansea

Glamorgan, SA49GW
PCP: £579.33/mo
Representative example: Contract Length: 36 months, 35 Monthly Payments: £579.33, Customer Deposit: £6,112.00, Total Deposit: £6,112.50, Optional Final Payment: £19,877.50, Total Charge For Credit: £5,516.55, Total Amount Payable: £46,266.55, Representative APR: 6.9%, Interest Rate (Fixed): 6.9%, Excess Mileage Charge: 8.38ppm, Mileage Per Annum: 10,000