Best AWD cars 2022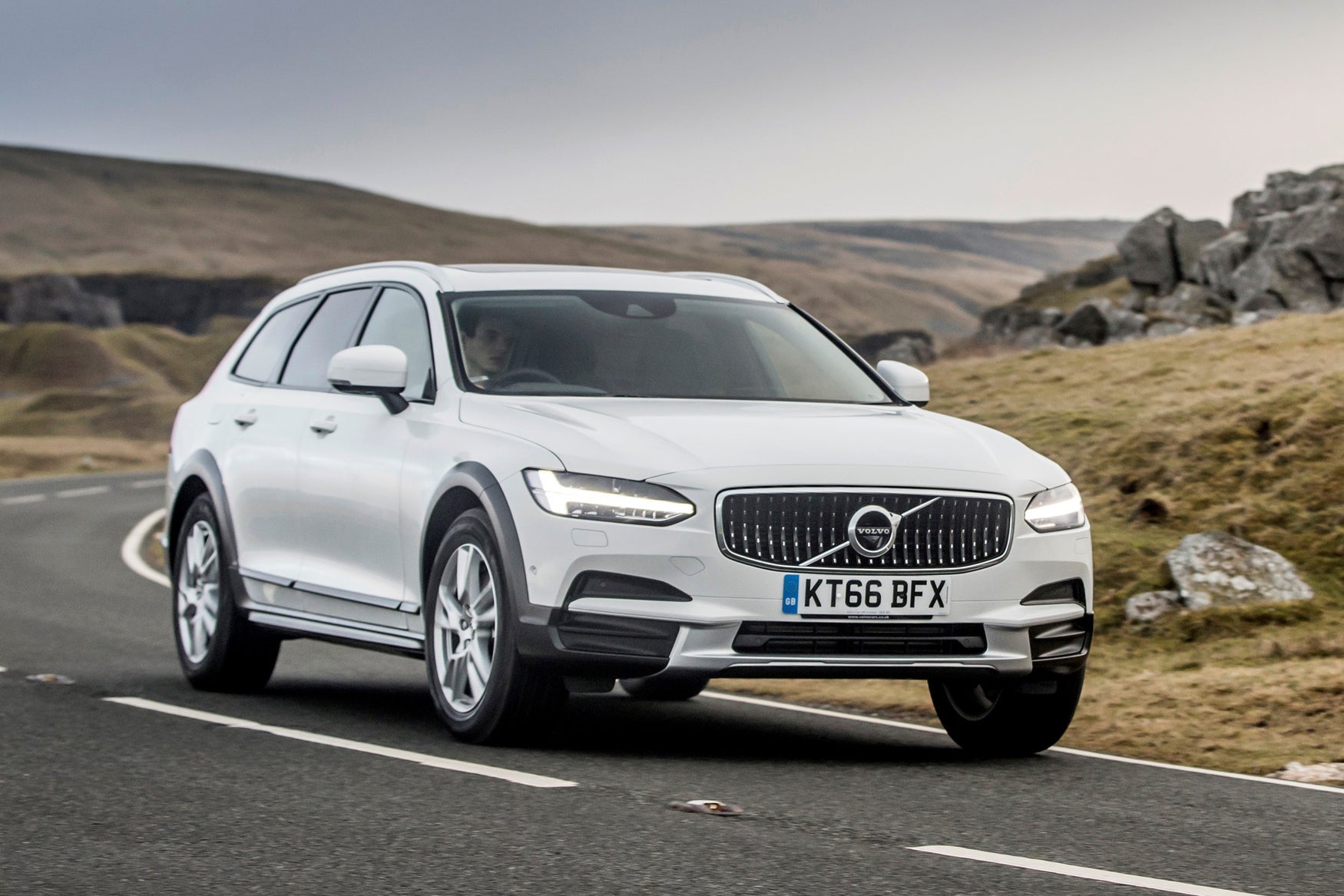 Are you looking for the best AWD cars? Our team of experts has searched our cars for sale to find the best four-wheel drive cars.
We're not nitpicking about the kind of four-wheel drive they use – so long as their engines can turn all four wheels, they're eligible for this list.
As usual, we have chosen from a broad spectrum of cars covering everything from small cars like Fiats to massive estate cars like Volvos – they're all great choices if you want a car that can handle the worst the UK's weather can throw at it. You might also be interested in our dedicated guides to the best 4x4 and best SUV cars as well. Otherwise keep reading for heycar's guide to the best AWD cars.
Subaru Outback
Year launched: 2014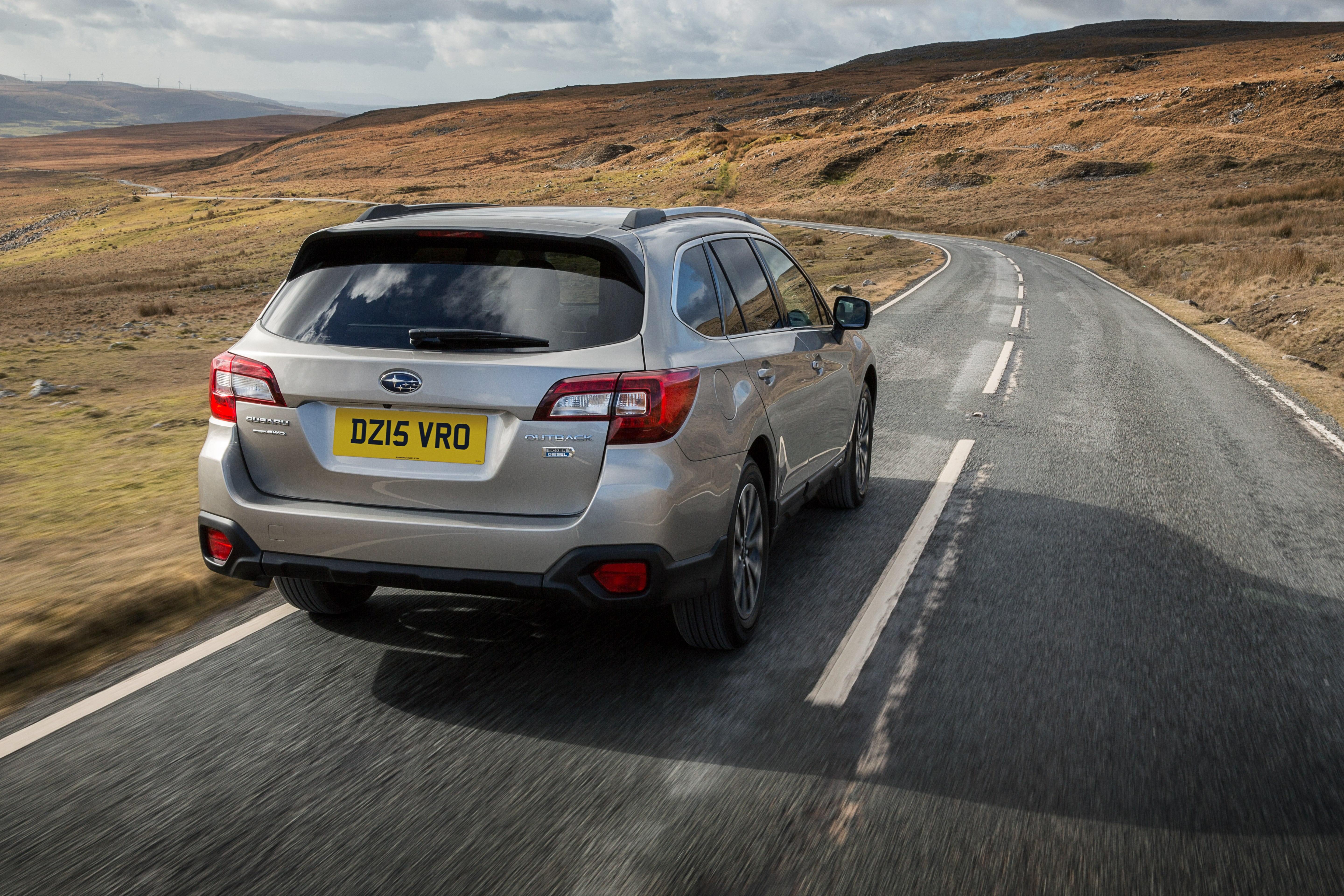 The Subaru Outback tops this list of the best cars that are four-wheel drive thanks to its permanent all-wheel-drive system. No wonder farmers swear by them.
The Outback's four wheels are always turned by the engine – unlike other systems which only activate four wheel drive when slip is detected. That helps it keep momentum in the stickiest situations as do the Outback's raised suspension and high-profile tyres. It can also tow up to 2100kg.
The Outback is available with petrol or diesel engines and its estate-car body is very practical, but also means it doesn't lean in bends like a traditional SUV.
Volkswagen Golf Alltrack
Year launched: 2015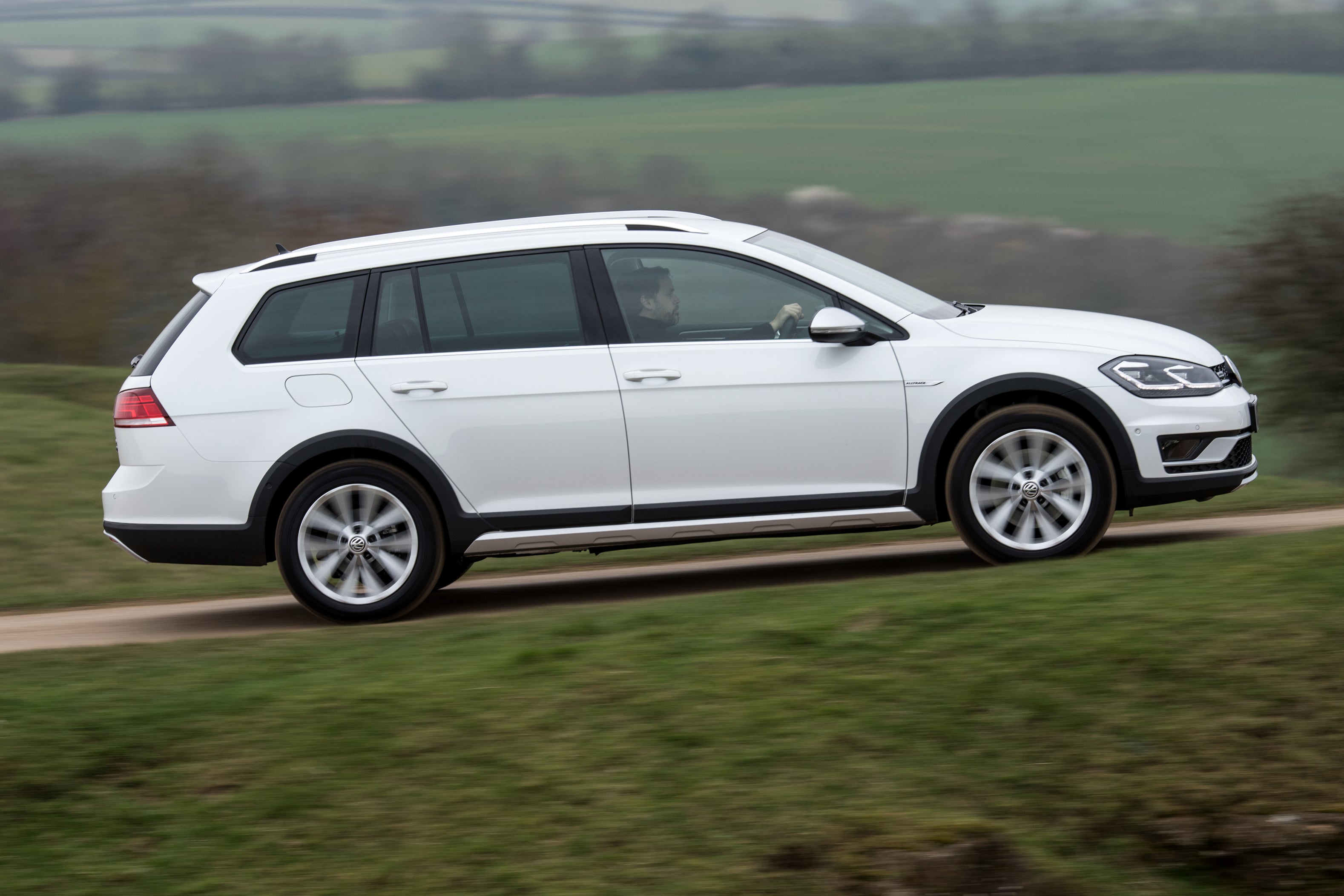 The Volkswagen Golf Alltrack is as usable as any other Golf Estate but comes with butcher looks, raised suspension, all-wheel drive and special off-roading modes that help it swallow up the rough stuff.
The Volkswagen's four-wheel-drive system is front-wheel drive most of the time, but when slip is detected a clutch sends power to the back wheels to keep you moving. It means the Alltrack's 2000kg towing capacity is 200kg more than any other Golf manages.
In every other respect, this is the Golf you know and love. You get a beautifully built interior that looks great and is very spacious with a 611-litre boot that swallows almost anything you throw into it.
Audi A4 Allroad
Year launched: 2016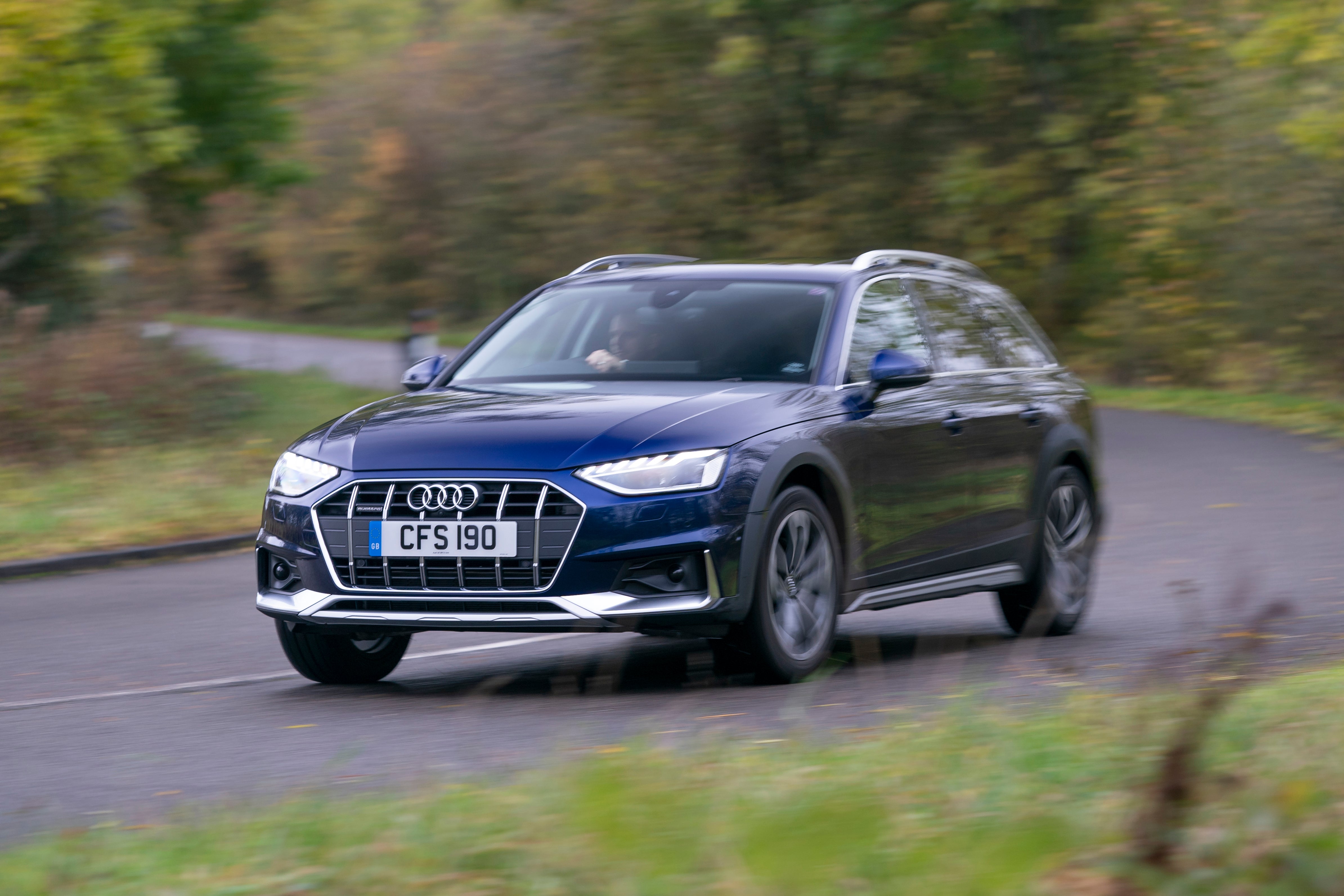 Thanks to numerous rally wins, the Audi quattro badge is the most famous name in the four wheel drive world, and the Audi A4 Allroad gets the latest variation of the system. It uses an A4 Avant as a base, adding pumped-up styling and raised suspension.
Its quattro extra grip means the Allroad can chug through mud and snow, but also gives it a 2100kg towing capacity, while its raised suspension gives it clearance over rough terrain and makes it more comfortable on road. It's available with a choice of petrol and diesel engines which means you can balance power with running costs.
The Audi A4 is extremely quiet and comes with a posh interior that feels very well built. It has enough rear legroom to keep tall passengers in the back happy and the square boot is capacious and easy-to-load.
BMW 3 Series
Year launched: 2019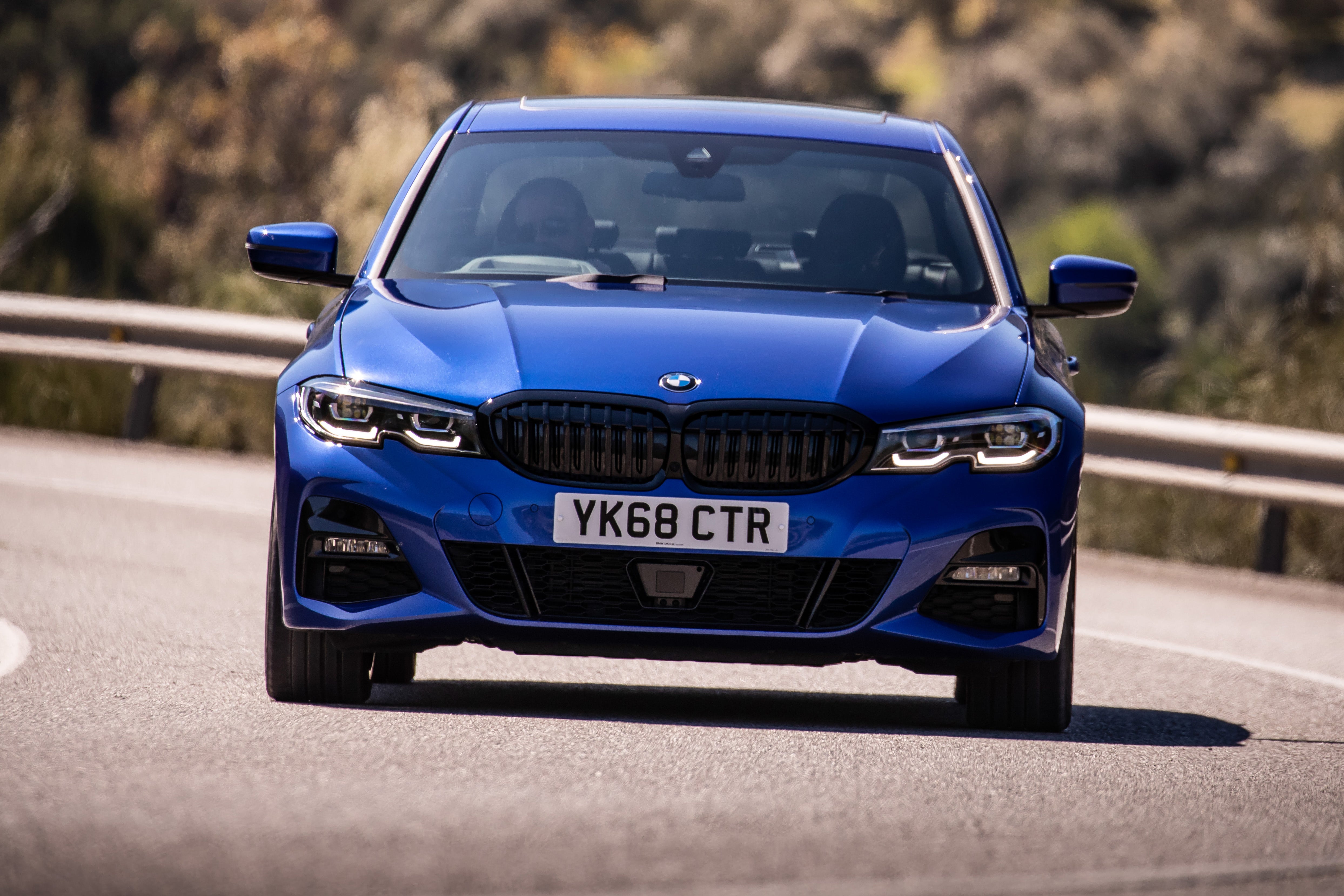 The BMW 3 Series is our upmarket small saloon of the moment and it's available with BMW's xDrive four wheel drive system. It's a handy option if you live somewhere that has harsh winters or you do lots of towing.
Even with four wheel drive fitted, BMW's at pains to maintain the 3 Series' sporty feel so its xDrive system splits power 40/60 front-to-back for a rear-biased balance. Yet, you won't get the go-nowhere antics most BMWs suffer from in snow and fitting xDrive means it can tow up to 1800kg.
You can mate the system to a variety of six or four-cylinder/petrol or diesel engines and the 3 Series itself remains unchanged. Meaning it looks great inside and out, feels posh and is spacious.
Mercedes-AMG C 43 4 Matic Estate
Year launched: 2014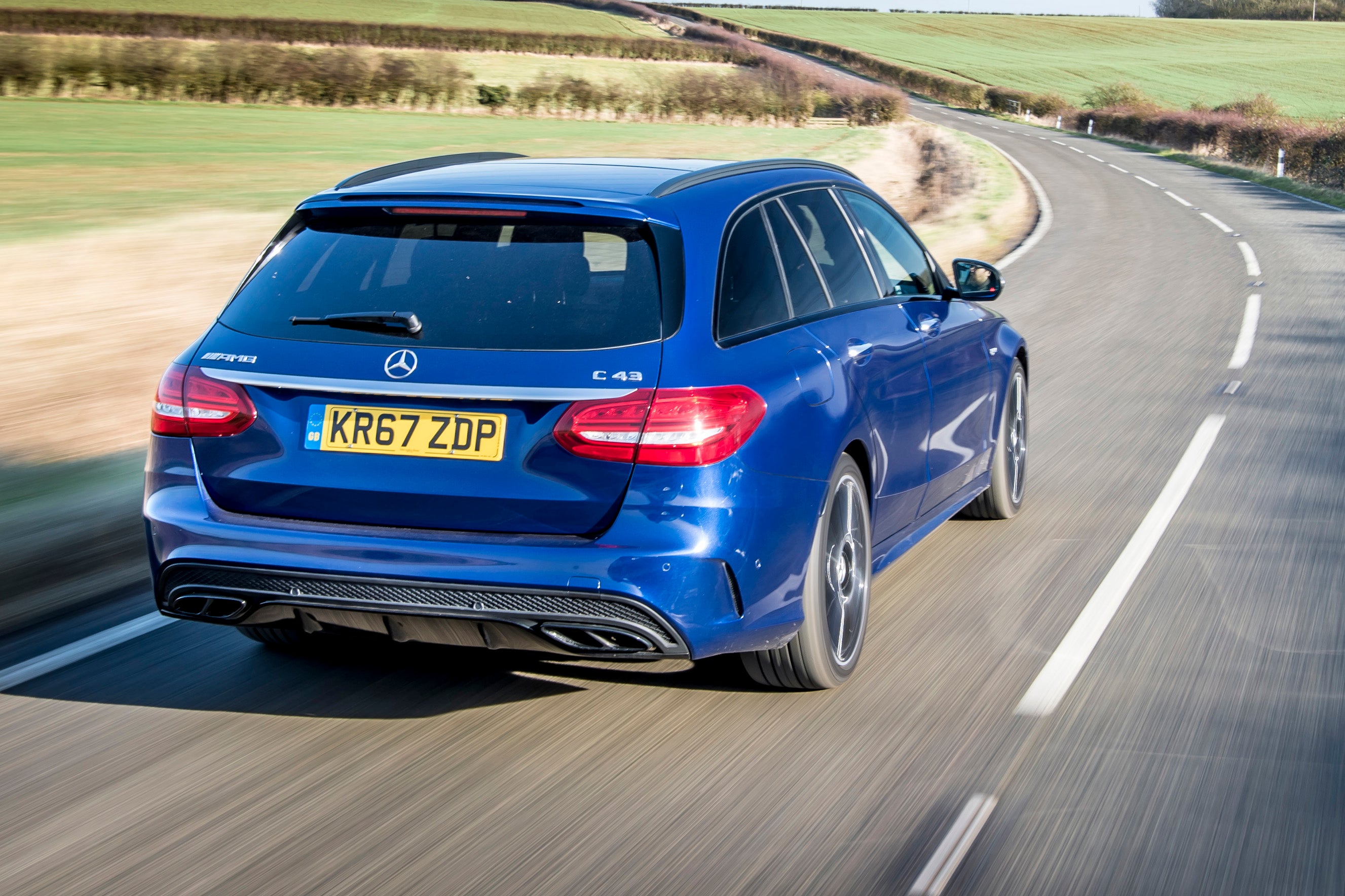 The Mercedes-AMG C 43 4Matic is a perfect example of a performance estate which uses its four wheel drive system to get its considerable power (370PS) to the road with as little fuss as possible.
Its twin-turbocharged six-cylinder petrol engine sounds great and can rocket the C 43 from 0-62mph in just 4.8 seconds. Its accurate steering and composed body control make it feel great in corners and the AWD system gives you immense traction accelerating out of them.
Inside, the C 43 feels very posh and has sporty touches like heavily bolstered front seats and aluminium trim pieces. You can have the C 43 as a saloon or a coupe, but it's most compelling in estate form which gives it all the space needed to slot into your family's life.
Skoda Superb
Year launched: 2015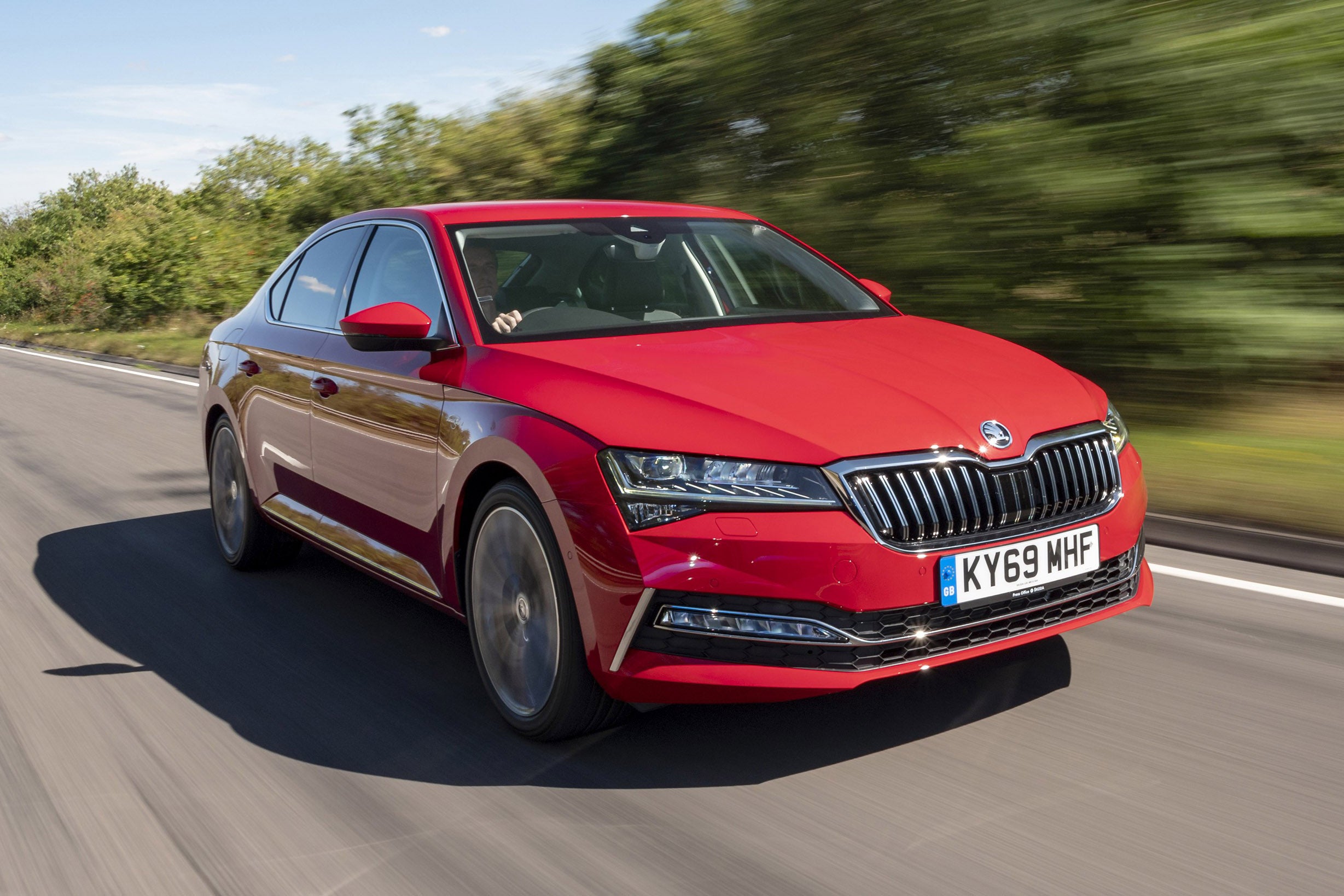 Annoyingly, the Skoda Superb Scout – which has tougher looks and raised suspension – isn't available in the UK, but you can still buy a normal Superb with AWD.
This makes the Superb an even better all-rounder than the standard car, giving it extra grip on slippery roads and the ability to venture on fields without worrying about getting stuck. You can pair the four wheel drive system with petrol or diesel engines and, whatever combination you go for, the Superb is a quiet and comfortable cruiser.
Inside, its intuitive design is a joy to use and the Skoda feels robust and high-quality. You backseat passengers get limo-like rear legroom and the huge boot is a parent's dream.
Fiat Panda 4x4
Year launched: 2012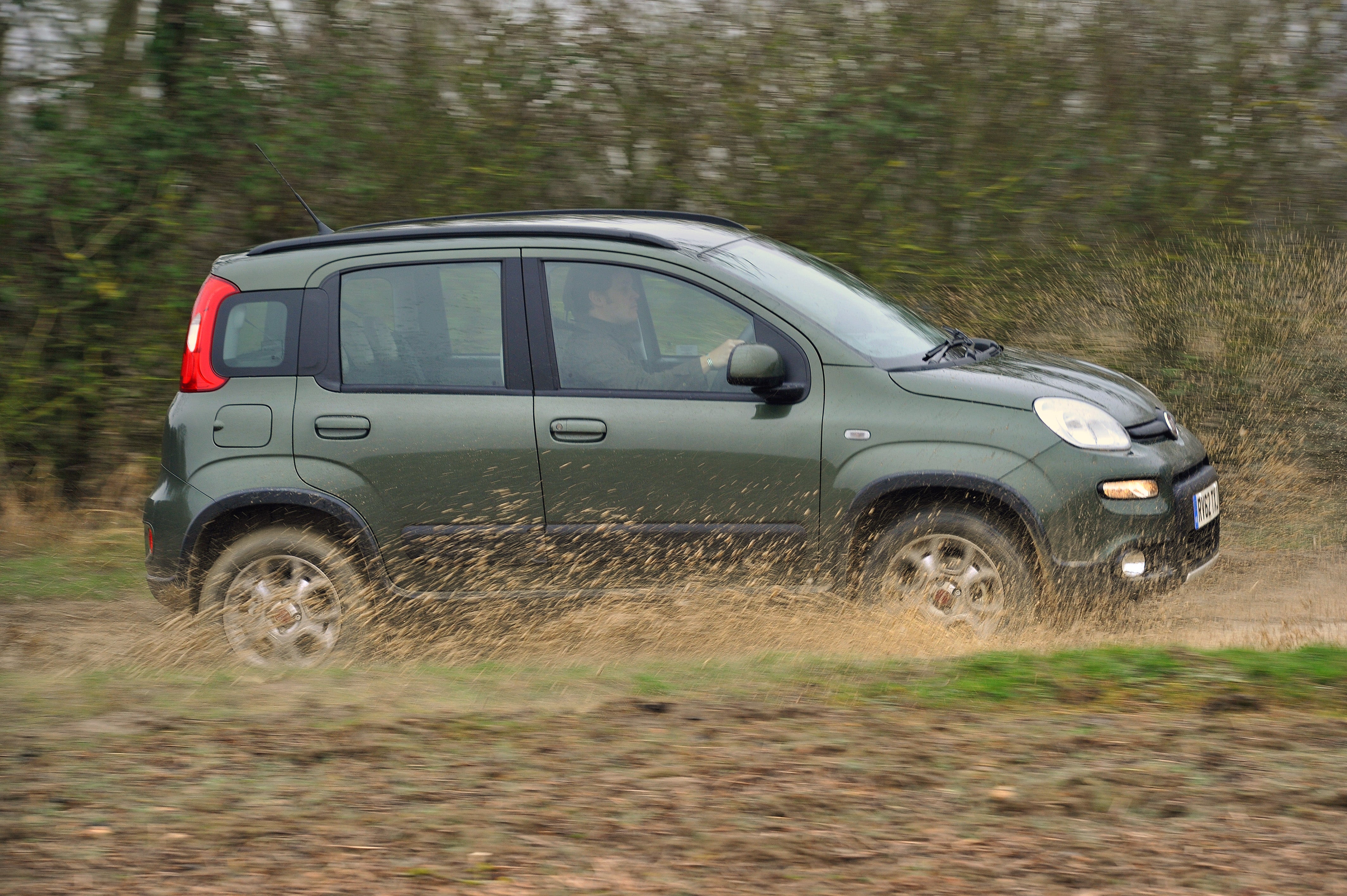 The Fiat Panda 4x4 proves all-wheel drive cars don't need to be expensive. It takes the standard Panda city car, gives it beefed up looks, raises its suspension, adds off-road modes and, of course, four wheel drive.
The result is a car that'll go further than a Land Rover in some conditions. The Panda's lightweight stops it sinking into saturated terrain and it's wheel-at-each-corner design means it'll climb and descend almost any gradient.
The Panda's two-cylinder petrol engine makes it very cheap to run for a genuine off-roader and its sixth gear means it's reasonably quiet on the motorway. The Panda ekes out as much space as possible from its tiny size and it's five doors give you excellent cabin access.
Porsche 911 Turbo S
Year launched: 2019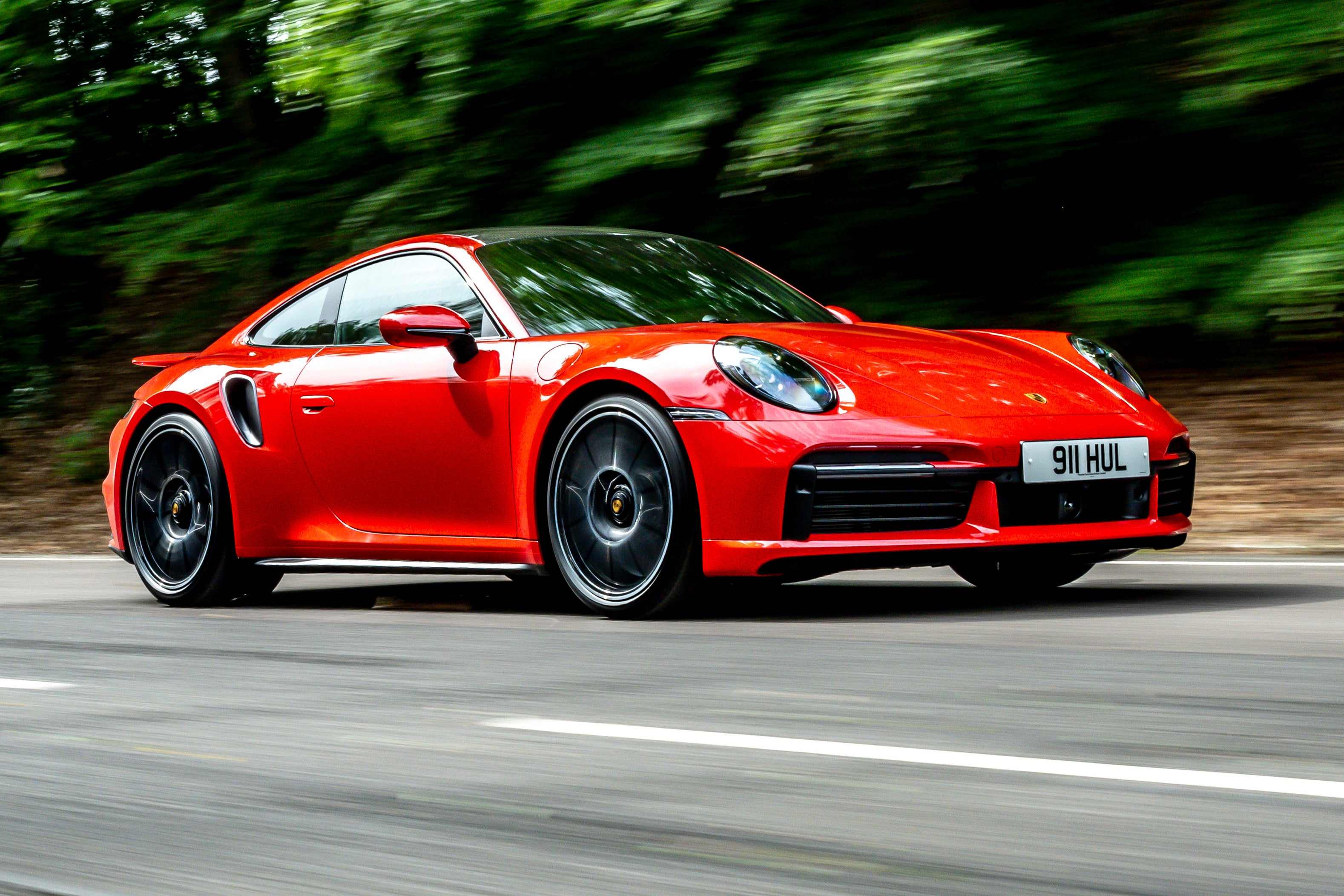 The Porsche 911 Turbo S uses its four wheel drive system to make it devastatingly quick cross-country and means you can use all of the car's 650PS without fear of retribution. And it all comes with classic Porsche usability thrown in.
The Porsche can shuffle its power from one side to the other like the ball in a pinball machine and using the drive select you can choose between making the car feel safe and predictable or just plain lairy. The four wheel drive gives the Porsche steam-catapult acceleration of 0-62mph in 2.7 seconds on the way to 211mph flat out.
It's a lot more practical than most supercars, though. There's loads of room up front and the tiny back seats complement the storage offered by the deep front boot. Factor in the Porsche's excellent build quality and it's a winning package.
Volvo V90 Cross Country
Year launched: 2016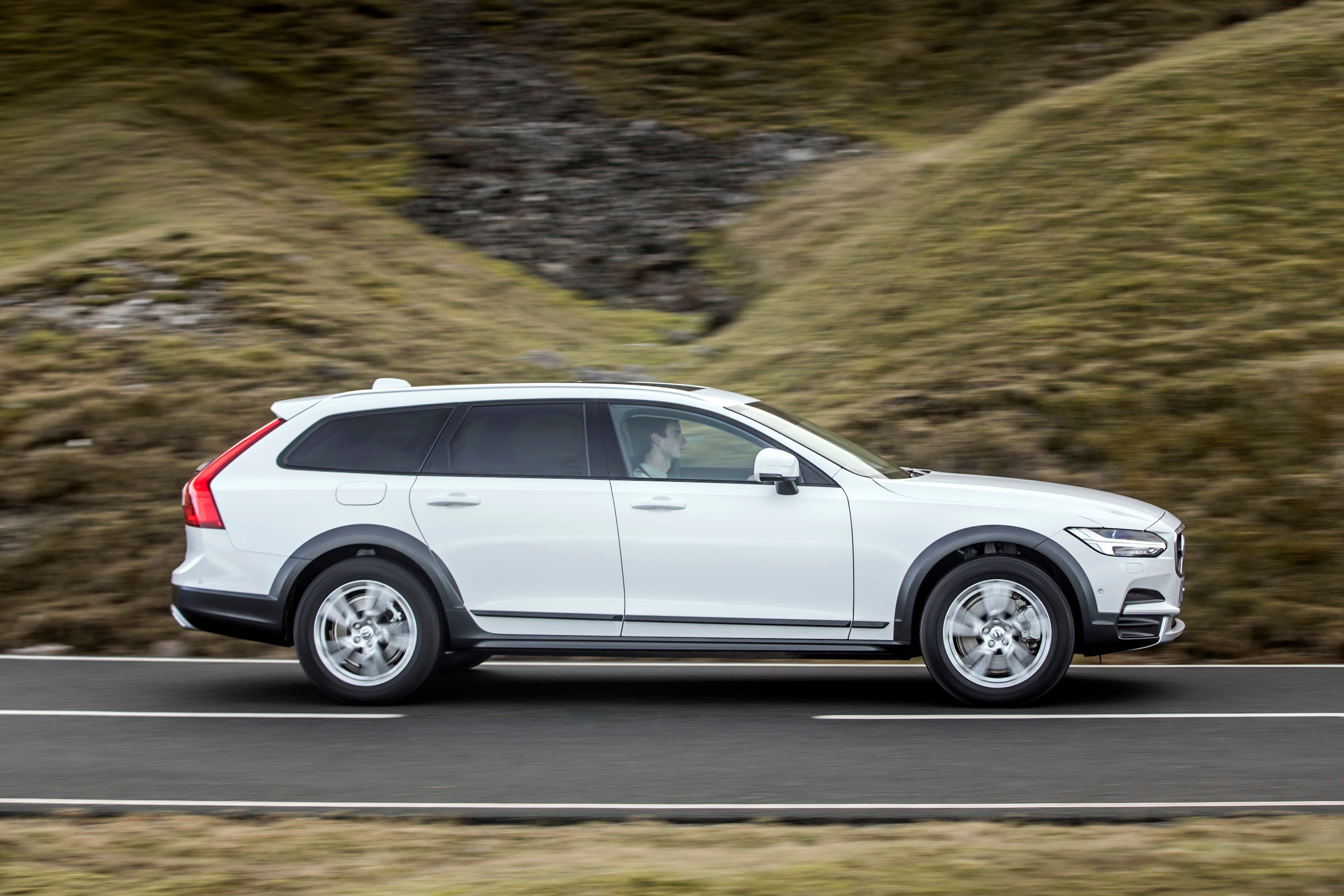 The Volvo V90 Cross Country uses the standard car as a base and – you guessed it – adds chunkier looks, raised suspension and four wheel drive to make it more capable of dealing with rough tracks and slippery roads.
It also makes it a better tow car with an impressive maximum capacity of 2500kg. That said, it keeps the normal car's other attributes – it's easy to drive, very quiet and very safe. All models offer decent pace and the diesels are cheap to run.
Inside, the V90 Cross Country is classy but not glitzy. The interior's focal point is its iPad like infotainment screen, but you also get expensive-feeling metal buttons and pretty unvarnished wood trims. There's loads of space for four adults and a boot your dog will love.
Suzuki Ignis
Year launched: 2016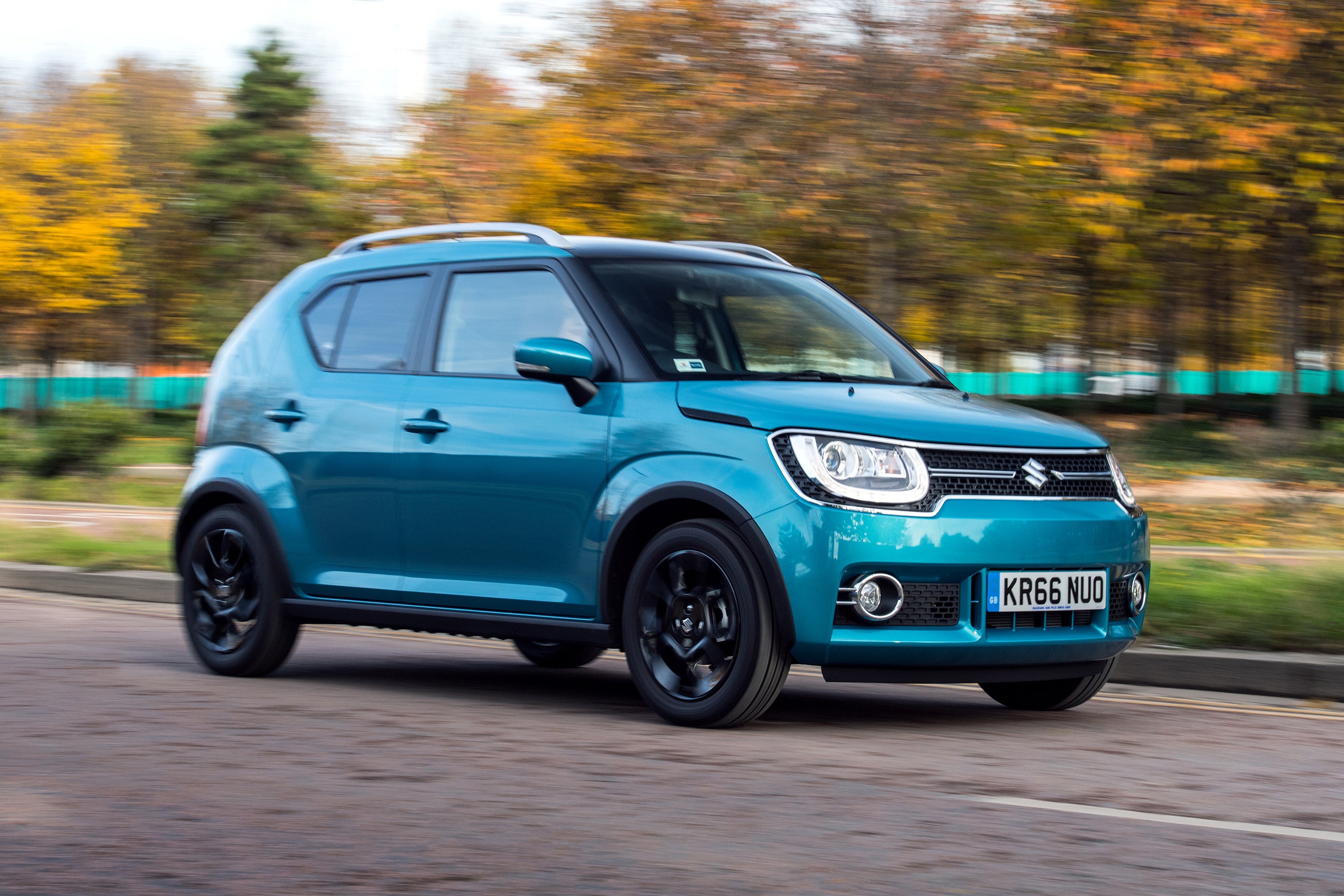 The Suzuki Ignis 4x4 is another small car that gives all-wheel drive to the masses. It's a tiny city car that costs buttons (relatively speaking) to buy and has a mild-hybrid system that makes it cheap to run.
It's tiny dimensions mean the Ignis is perfect in town, where it's great for negotiating busy streets or getting parked in tiny space. The four wheel drive system means it's got plenty of grip in winter and won't get bogged down on muddy tracks.
Inside, light plastics help make the car feel airy, the 4x4's raised suspension gives you an elevated view out and there is a surprising amount of room for four people – you can even have rear seats that slide back and recline.
The Skoda Octavia Estate (2013-2019) finished sixth in our sister site HonestJohn.co.uk's Satisfaction Index for reliability. It's available as a Scout model which has jacked up suspension and all-wheel drive which means it can handle slippery roads and light off-roading too. Just like any Octavia, it's well-built, spacious, easy to drive and frugal.
In terms of the sheer grip it produces, Subaru's all-wheel drive is amongst the best fitted to a normal low-slung car. It's a permanent system than runs irrespective of whether its extra grip is needed so the system can keep the momentum going on slippery roads that might catch other four wheel drive cars out.
The Bugatti Chiron is the second-fastest car in the world full stop – clocking a maximum speed of 268mph back in 2017 – it also happens to come as standard with all-wheel drive. The fastest car in the world is the rear-wheel-drive Koenigsegg Agera.
Subaru Outback
2.5i SE Premium 5dr Lineartronic
Sandicliffe Nissan Nottingham

Nottinghamshire, NG72SZ
PCP: £477.32/mo
Representative example: Contract Length: 37 months, 36 Monthly Payments: £477.32, Customer Deposit: £4,498.00, Total Deposit: £4,498.35, Optional Final Payment: £14,161.00, Total Charge For Credit: £5,853.87, Total Amount Payable: £35,842.87, Representative APR: 9.9%, Interest Rate (Fixed): 5.1%, Excess Mileage Charge: 14.9ppm, Mileage Per Annum: 10,000
Subaru Outback
2.0D SE Premium 5dr Lineartronic
Wimbledon Park Honda

Surrey, SW185HT
HP: £469.89/mo
Representative example: Contract Length: 36 months, 35 Monthly Payments: £469.89, Customer Deposit: £2,662.00, Total Deposit: £2,662.50, Total Charge For Credit: £1,838.54, Total Amount Payable: £19,588.54, Representative APR: 7.9%, Interest Rate (Fixed): 4.04%