Best cars for dogs & dog owners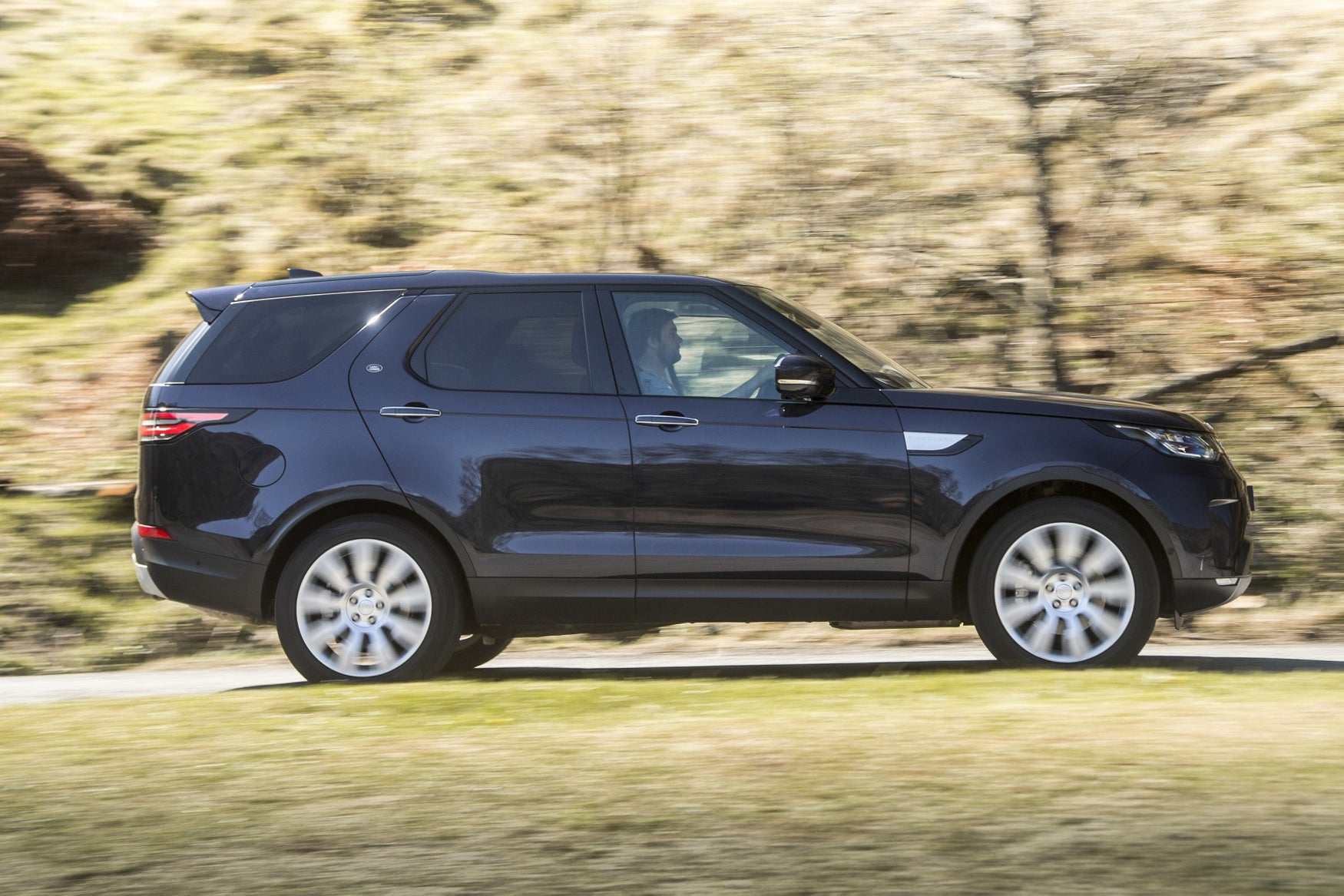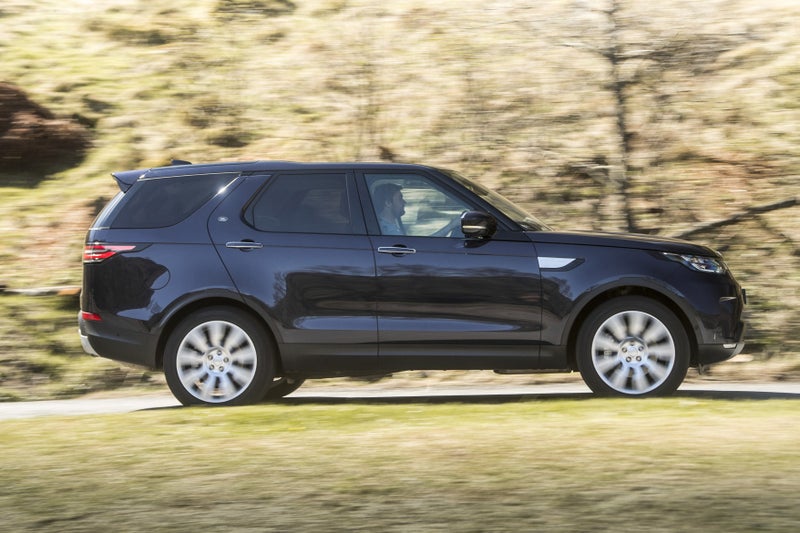 What are the best cars that are dog friendly? We've searched our latest cars for sale to reveal the best cars that are dog friendly with big, easily accessible boots.
And while dogs aren't especially opinionated when it comes to cars, your four-legged friends will appreciate cars that provide a large boot with a low boot lip so they can easily get in and out.
Our team of experts has been busy searching heycar to find ten of the best cars that offer an excellent combination of load space, accessibility, fuel economy and driving enjoyment.
You may also find the best rated estates on heycar useful along with the best SUVs for £30,000 and the best small van-based MPVs.
Skoda Superb Estate
Year launched: 2015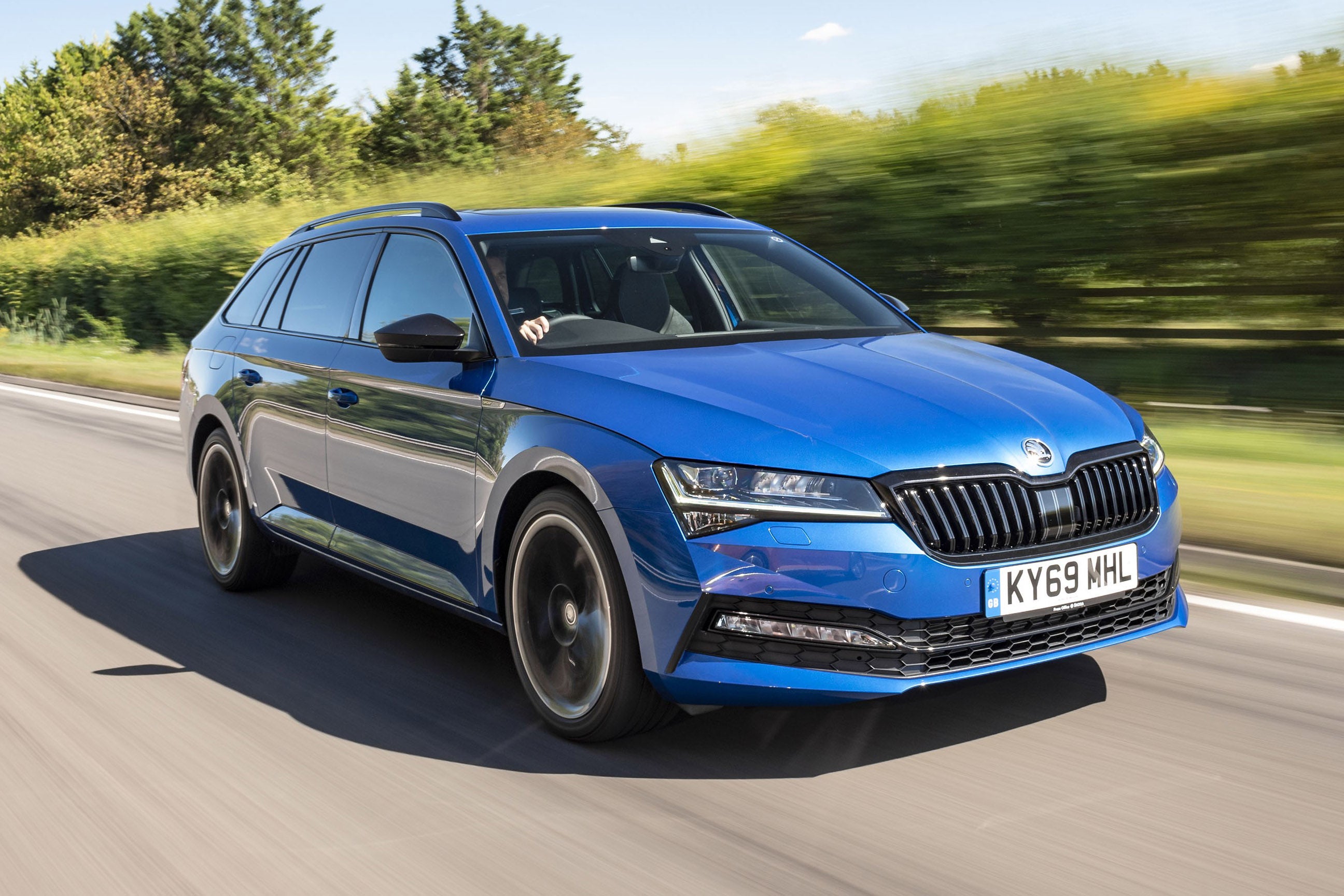 The Skoda Superb Estate is up there with the best estates. In fact, it's the best budget estate in our opinion, meaning it's ideal for drivers who need a vehicle for dogs but don't want to pay through the nose for a larger car. It'll carry anything you need it to (within reason), and it'll do it in a high level of comfort and with low fuel consumption.
A low boot lip means that it'll be easy for dogs to jump in and out, even as they get older, and once they're inside they'll be able to enjoy a huge 660-litres of boot space. You can also spec four-wheel-drive and an electrically operated boot to suit your needs.
When it comes to human passengers, there's a very decent amount of legroom in the back. The ride quality is fantastic, the suspension dealing effortlessly with poor quality roads - alongside minimal road noise in the cabin. Most Superb Estate owners opt for a diesel, so we'd recommend the 2.0-litre TDI offering 150PS for an economical but punchy driving experience. If you're a low mileage driver, the Superb Estate is available with the excellent 1.4 TSI petrol (later improved to a 1.5 TSI on newer models).
Dacia Logan MCV
Year launched: 2013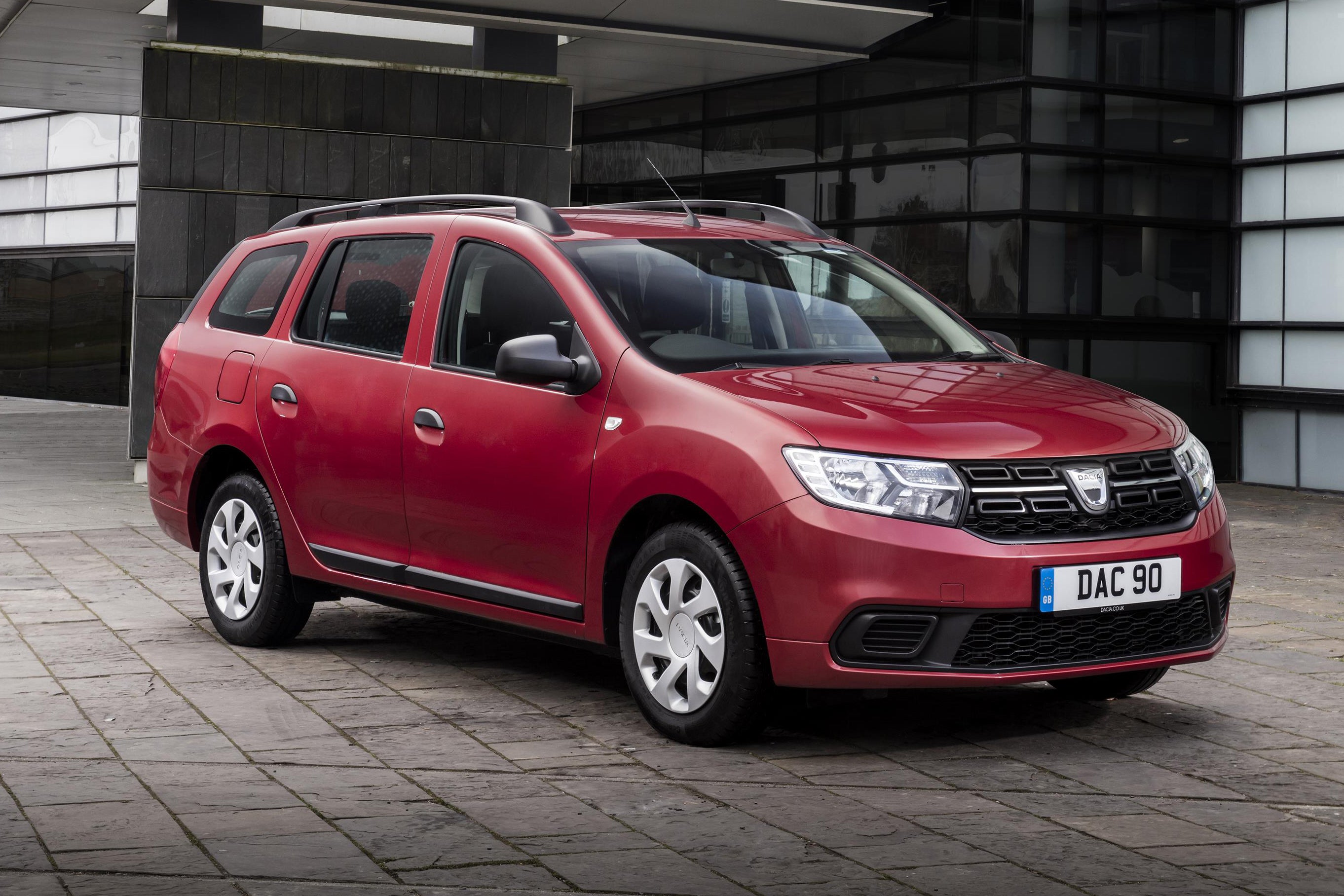 The Dacia Logan MCV estate isn't the newest, nor the most premium, car in this list by a long shot. In fact, it can't compete against rivals in various ways (performance, engines, handling etc). However, it excels when it comes to both affordability and economy - making it an excellent choice for dog owners on a tight budget. For those who don't mind a basic approach to motoring, the Logan MCV will be the perfect car.
The 1.5-litre diesel engine (1.5 dCi 90) will return more than 62mpg. It's quite spacious for its size, too. That comes at the price of image and performance, but if you're wanting to keep costs down as much as possible, there are few competitors that can compete with its simplistic approach. A 573-litre boot with wipe-clean plastics is ideal for canine companions.
But if you do want some level of comfort, avoid the base Access trim - which lacks air conditioning, electric windows or a DAB radio. If you really want a new car with a three-year warranty, nothing else comes close. Cars that cost similar money are much smaller. Think, Hyundai i10 size. Yet, the cabin is very dated and the lack of safety systems does mean the Dacia Logan MCV gets a disappointing three out of five stars safety rating.
Land Rover Discovery
Year launched: 2017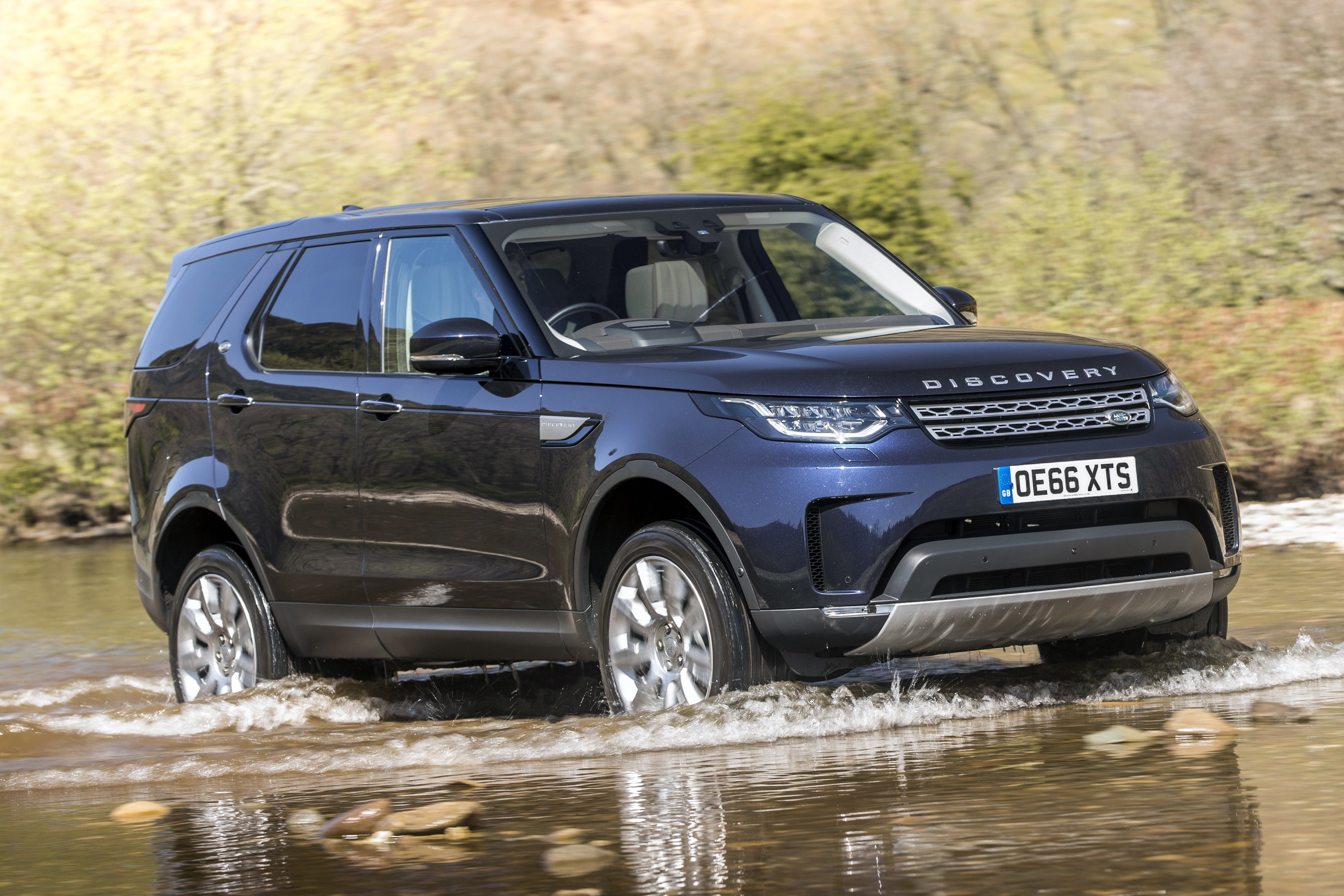 While it's true there are better luxury SUVs than the Land Rover Discovery when it comes to driving dynamics, few can beat it when it comes to practicality. That's because Land Rover's seven-seater excels when it comes to space, comfort, off-roading and pure luxury. The British brand's optional Pet Packs also mean you can pay extra for a full-height metal luggage partition and a rubber boot liner.
Of the three engines to choose, we recommend the entry-level 2.0-litre SD4 diesel. It isn't quite as powerful as the bigger engines, but it doesn't feel slower. It's also more economical and it's perky enough to keep you rolling along without too much trouble. The S and SE trim grades come with a decent amount of kit, but if you want a car like the Discovery to feel truly special then the HSE trim provides things like upgraded leather upholstery, adaptive cruise control, a hands-free powered tailgate, heated rear seats and a fixed panoramic roof.
With all seven seats up, the 258-litre boot is only big enough for a smaller dog. But we think most people will use the Discovery with the rearmost seats down most of the time. With five seats in place, there's a whopping 1137 litres available which will keep even the largest dogs happy.
Citroen Berlingo
Year launched: 2018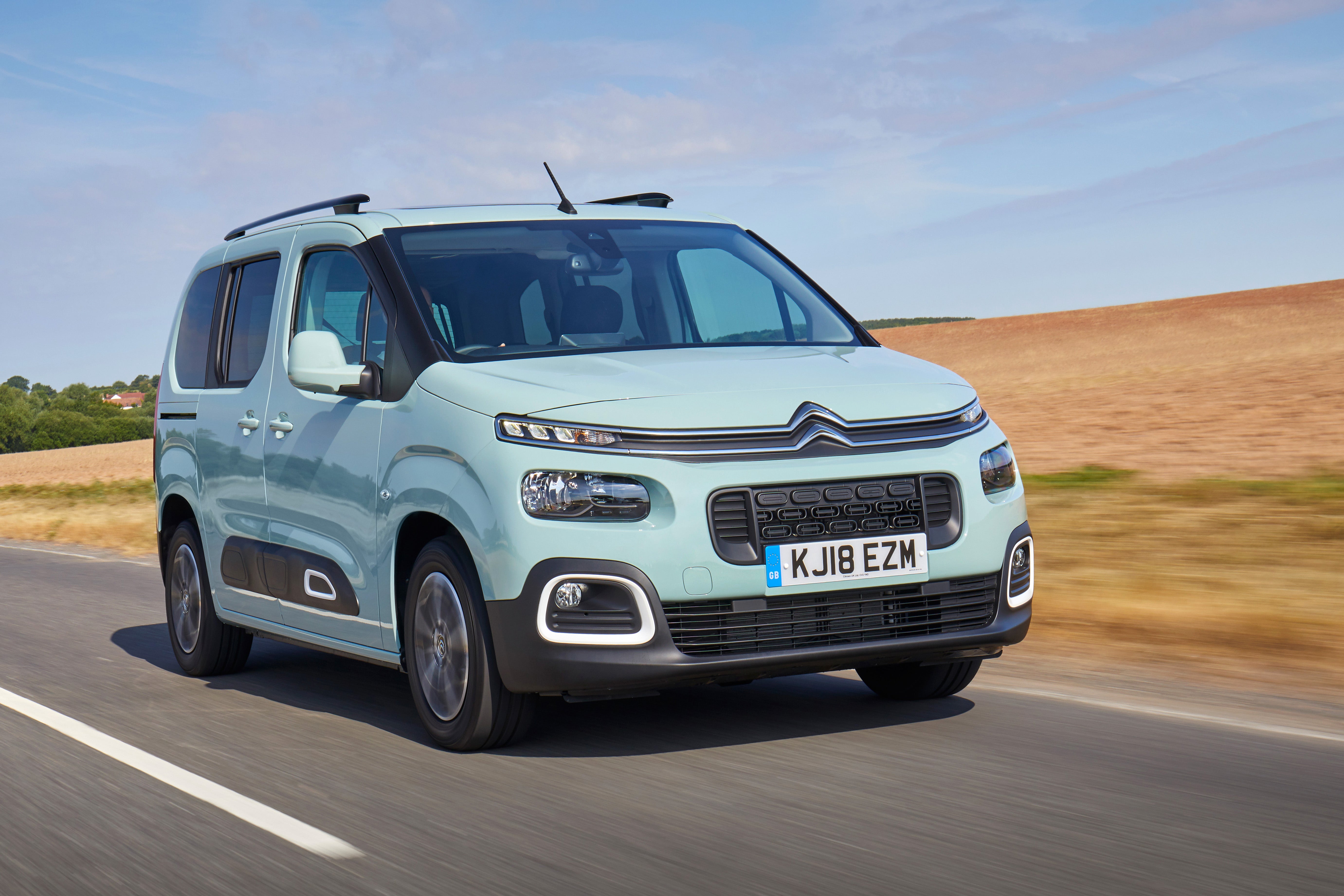 If you want a hugely practical car at a reasonable price, the Citroen Berlingo is where you should put your money. It won't woo you with sharp handling or stylish looks, but you will get luxurious levels of space without a premium price tag. The Berlingo is closely related to the Peugeot Rifter and Vauxhall Combo Life, too, so if you're searching for a good MPV (van with windows, basically) - then it pays to look for the best deal on any of the three.
As you'd expect with a van-based car, the boot is a gigantic 775 litres - growing to 1050 litres with just five setas up (in the XL version). The tailgate is enormous, making it very easy for even the biggest dogs to leap in and get comfortable. But the hinged rear screen means you don't have to open the whole door to give your pet water or the like - which is a big help when you're backed up close to a wall, another car etc.
The 130PS 1.5 BlueHDi diesel provides plenty of poke and the optional eight-speed automatic gearbox takes the pain out of long journeys and stop-go traffic. Flair trim is worth paying a little bit extra for because it adds reversing sensors that make it easier to get the big Citroen parked and proper electric rear windows.
Ford S-MAX
Year launched: 2015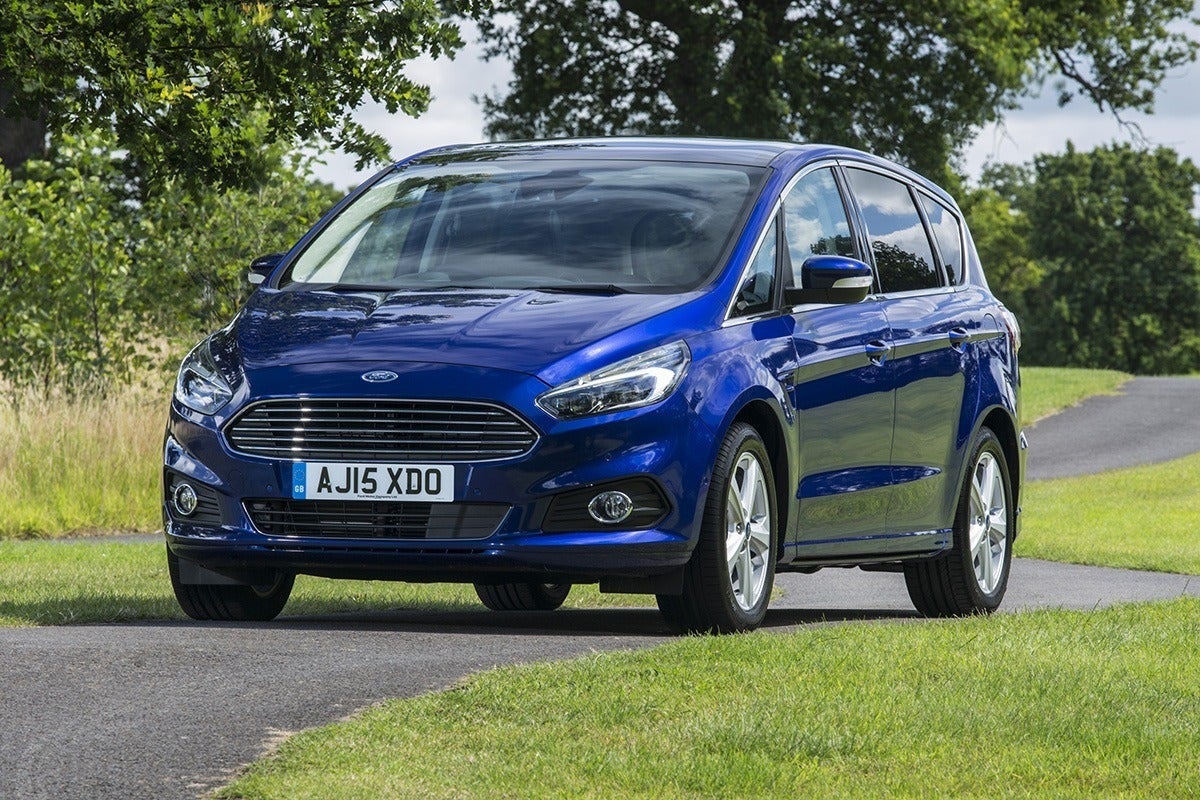 The Ford S-MAX isn't the biggest car around (Bernese owners, look elsewhere), but it's an extremely practical MPV that won't mean sacrificing driving pleasure for space. Although it can't quite offer the space and practicality of the larger Galaxy, the S-MAX has more car-like styling and handling.
It seats seven, although the rearmost seats are only really suitable for kids. In seven-seat mode, the S-MAX offers 285 litres of luggage space, which isn't a whole lot. With the third row not in use, capacity increases to a cavernous 965 litres, with up to 2020 litres available in two-seat mode. That's more than enough space for a dog or two, and the 150PS 2.0-litre EcoBlue diesel engine blends performance, economy and price when the car is full.
We'd also suggest getting the entry-level Zetec trim level, as Ford has loaded it with a generous amount of kit. If you're buying a used example, higher trim levels make more sense for the respective price.
Estates offer the most amount of space in the back, with a low flat floor for easy access. With that in mind, the Skoda Superb Estate is the best choice. If you're regularly using a kennel to look after your dog, this is especially important.
That would be the Dacia Logan MCV - an estate offering from a fairly niche, but very affordable, French brand.
Other than the Skoda Superb Estate, the Range Rover offers a huge amount of space, a split tailgate and off-roading capabilities. It's pricey, but it even offers a Pet Pack extra - which includes a spill-resistant water bowl, access ramp, foldable pet carrier, quilted load space liner and portable shower.
Reviews of more cars that are dog friendly
Land Rover Discovery
3.0 SDV6 HSE 5dr Auto
Manufacturer Approved
Harwoods Land Rover Croydon

Surrey, CR53EA
PCP: £655.01/mo
Representative example: Contract Length: 36 months, 35 Monthly Payments: £655.01, Customer Deposit: £6,747.00, Total Deposit: £6,747.45, Optional Final Payment: £23,656.00, Total Charge For Credit: £8,345.80, Total Amount Payable: £53,328.80, Representative APR: 9.3%, Interest Rate (Fixed): 8.92%, Excess Mileage Charge: 12ppm, Mileage Per Annum: 10,000
Land Rover Discovery
3.0 SD6 HSE 5dr Auto
Manufacturer Approved
Lookers Land Rover West London

Middlesex, W30BF
PCP: £817.39/mo
Representative example: Contract Length: 36 months, 35 Monthly Payments: £817.39, Customer Deposit: £7,649.00, Total Deposit: £7,649.85, Optional Final Payment: £24,476.00, Total Charge For Credit: £9,735.50, Total Amount Payable: £60,734.50, Representative APR: 9.9%, Interest Rate (Fixed): 9.47%, Excess Mileage Charge: 14ppm, Mileage Per Annum: 10,000
Land Rover Discovery
3.0 SD6 HSE 5dr Auto
Farnell Land Rover Leeds

Yorkshire, LS73JB
PCP: £647.57/mo
Representative example: Contract Length: 36 months, 35 Monthly Payments: £647.57, Customer Deposit: £6,816.00, Total Deposit: £6,816.60, Optional Final Payment: £25,078.00, Total Charge For Credit: £9,115.55, Total Amount Payable: £54,559.55, Representative APR: 9.9%, Interest Rate (Fixed): 9.48%, Excess Mileage Charge: 12ppm, Mileage Per Annum: 10,000