Best cars that are easy to get in and out of

Written by
Russell Campbell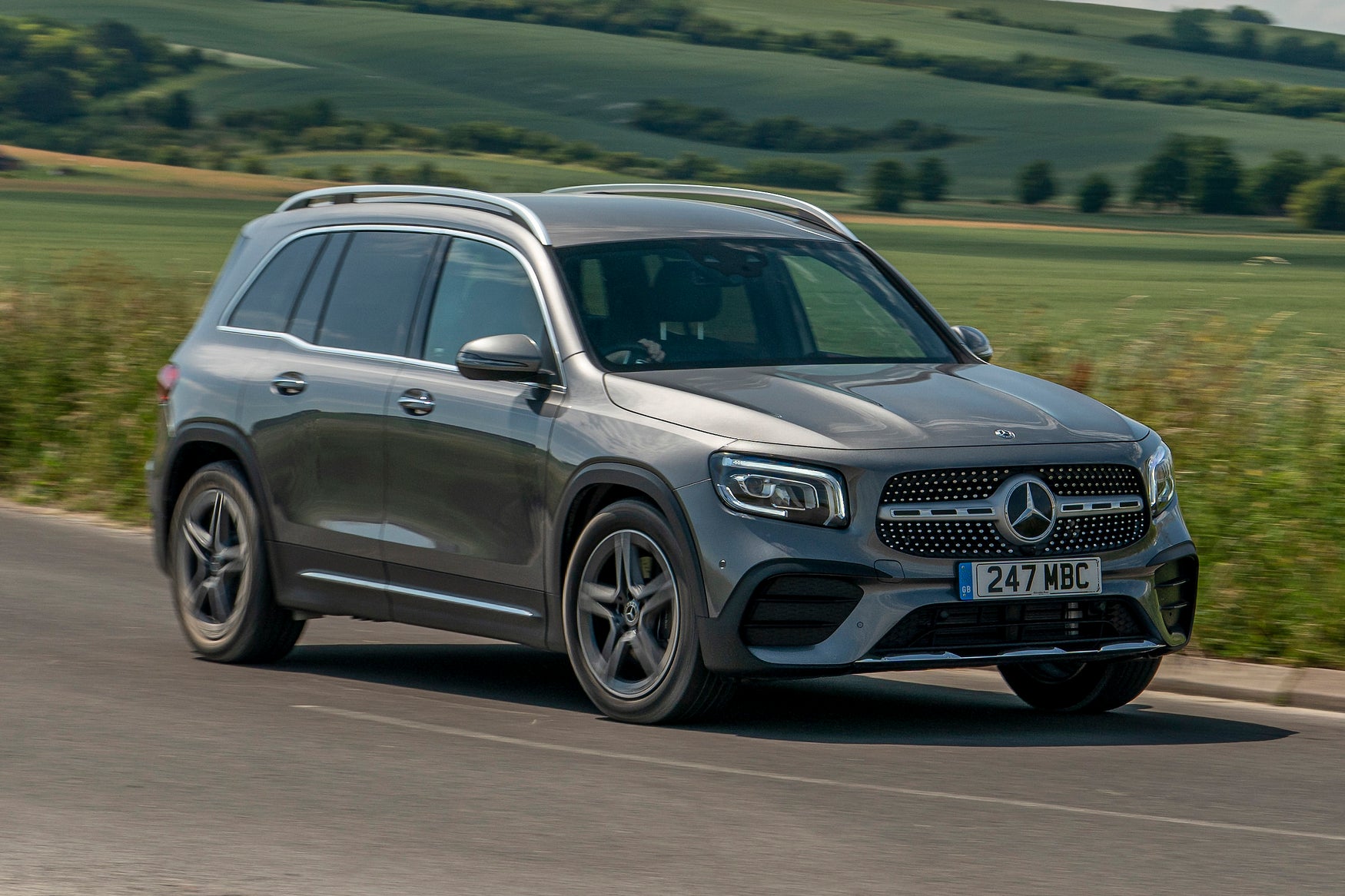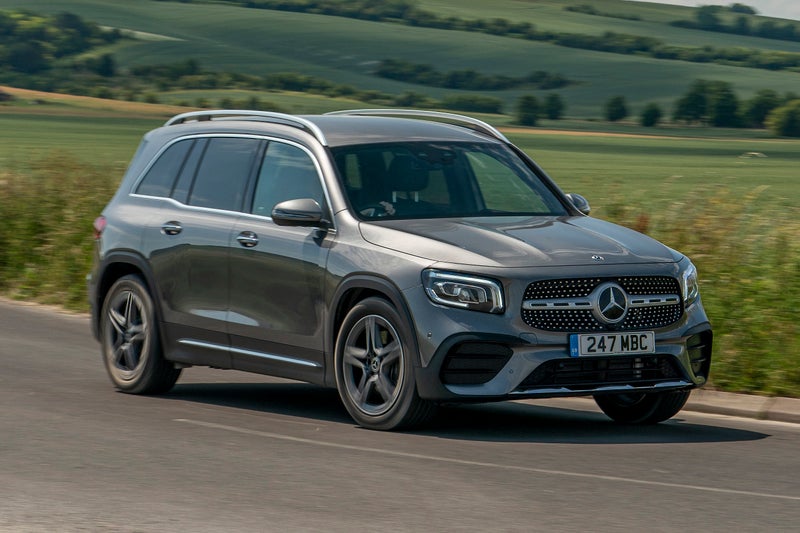 Looking to pick from a list of the best cars that are easy to get in and out of? Our team of experts has searched our cars for sale to find the best cars that are easy to get in and out of.
Whether you're fed up of squeezing into the cramped cabin of a coupe or are just getting to the age when clambering into the car is becoming hard work, all these cars make it much easier to get in and out.
Range Rover
Year launched: 2012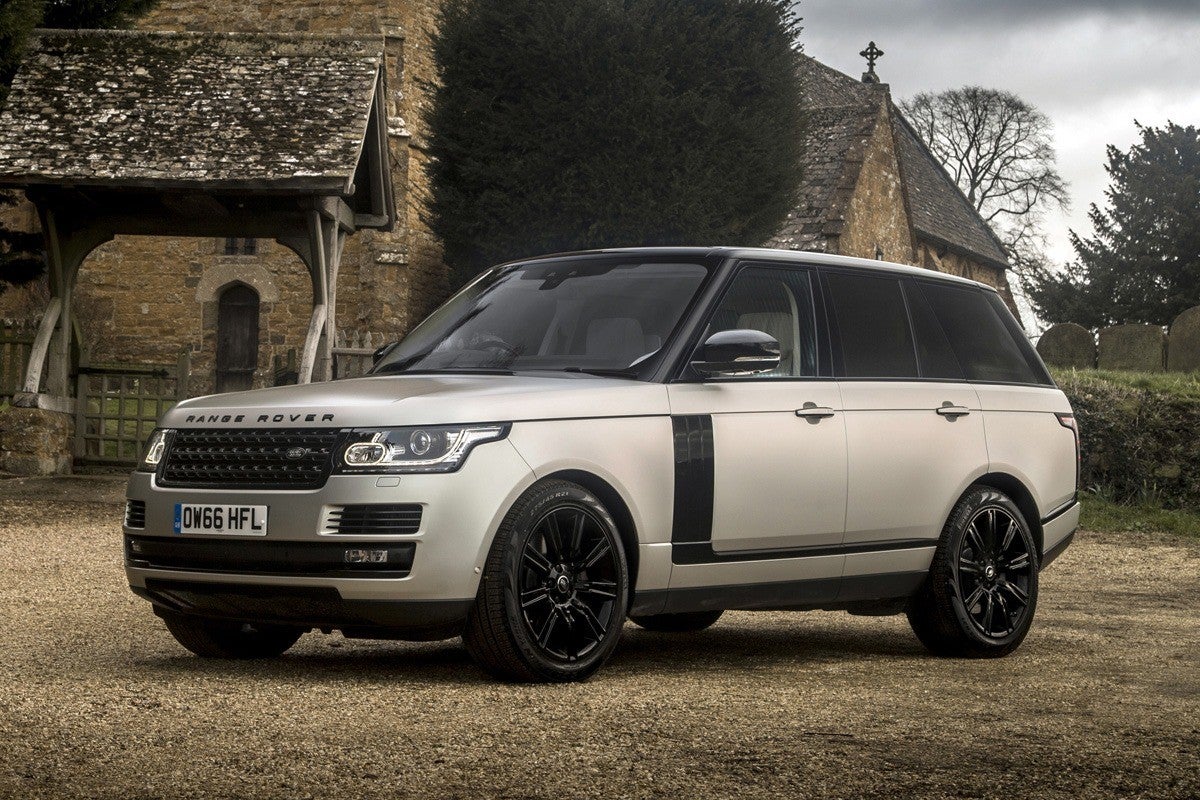 The Range Rover is often described as having a 'commanding' driving position and its true that it towers over most other cars on the road, making it an easy car to get in and out of, helped by air suspension that can sit the car at a height that's comfortable for you.
Inside, the Range Rover lives up to its luxury billing. It's decked out in soft leather and traditional wood trims and you get a pair of pretty infotainment screens. It's got lots of space for four adults and the big boot is made easier to load because you can lower the car.
You can choose from petrol, diesel and hybrid engines all of which offer plenty of power. The diesel models are great all-rounders, the hybrid makes sense if you have a short commute – because you can run on cheap electricity alone – and the petrols are quick and smooth.
Peugeot 3008
Year launched: 2016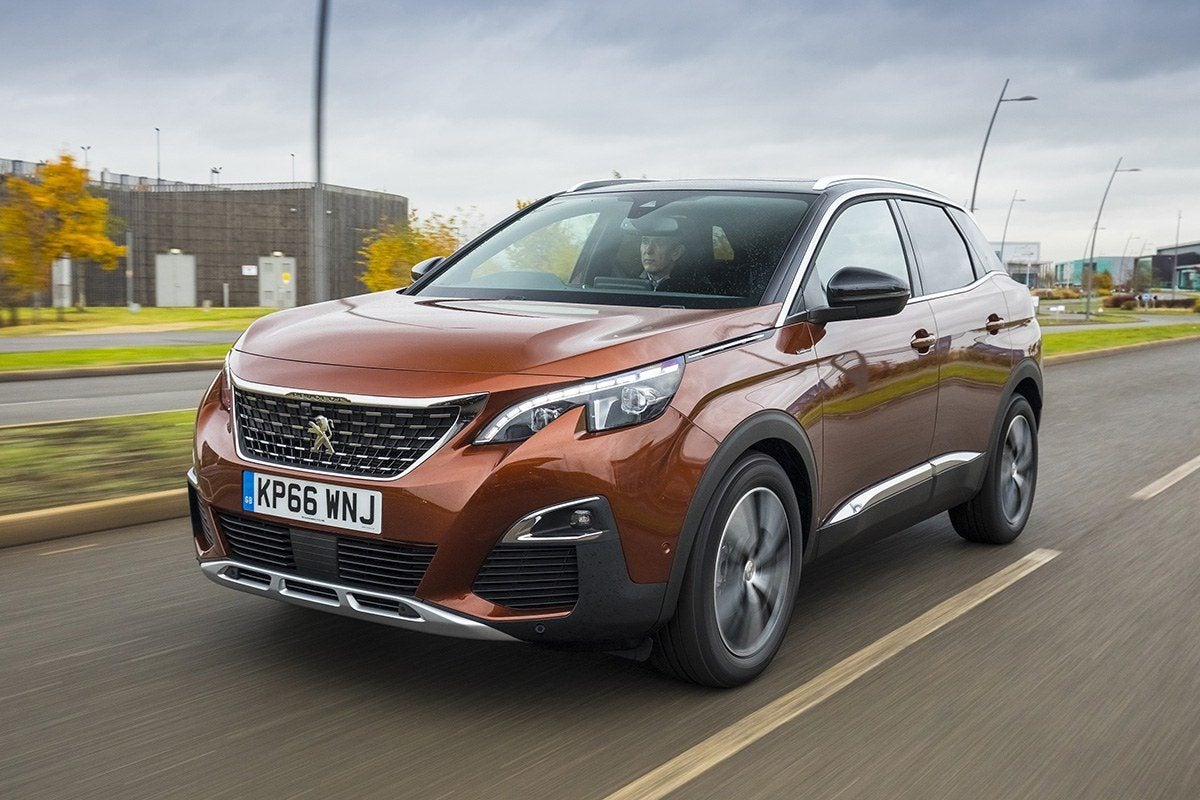 The Peugeot 3008 might not have the trick air suspension you get in a posh SUV, but it's higher suspension makes it easier to get into than a family hatchback such as the Peugeot 308 which has a comparable price tag.
Peugeot has put a lot of effort into the 3008's cabin. It features a striking design and some models come with a pair of infotainment screens that look pretty and have cool animated graphics. All models have space for four people and a big boot.
The 3008's well-judged suspension soaks up bumps well but doesn't feel all at sea when you hit the corners. You can choose from a choice of petrol, diesel and hybrid engines, but the PureTech petrol units offer a compelling mixture of performance and fuel economy.
Skoda Kodiaq
Year launched: 2016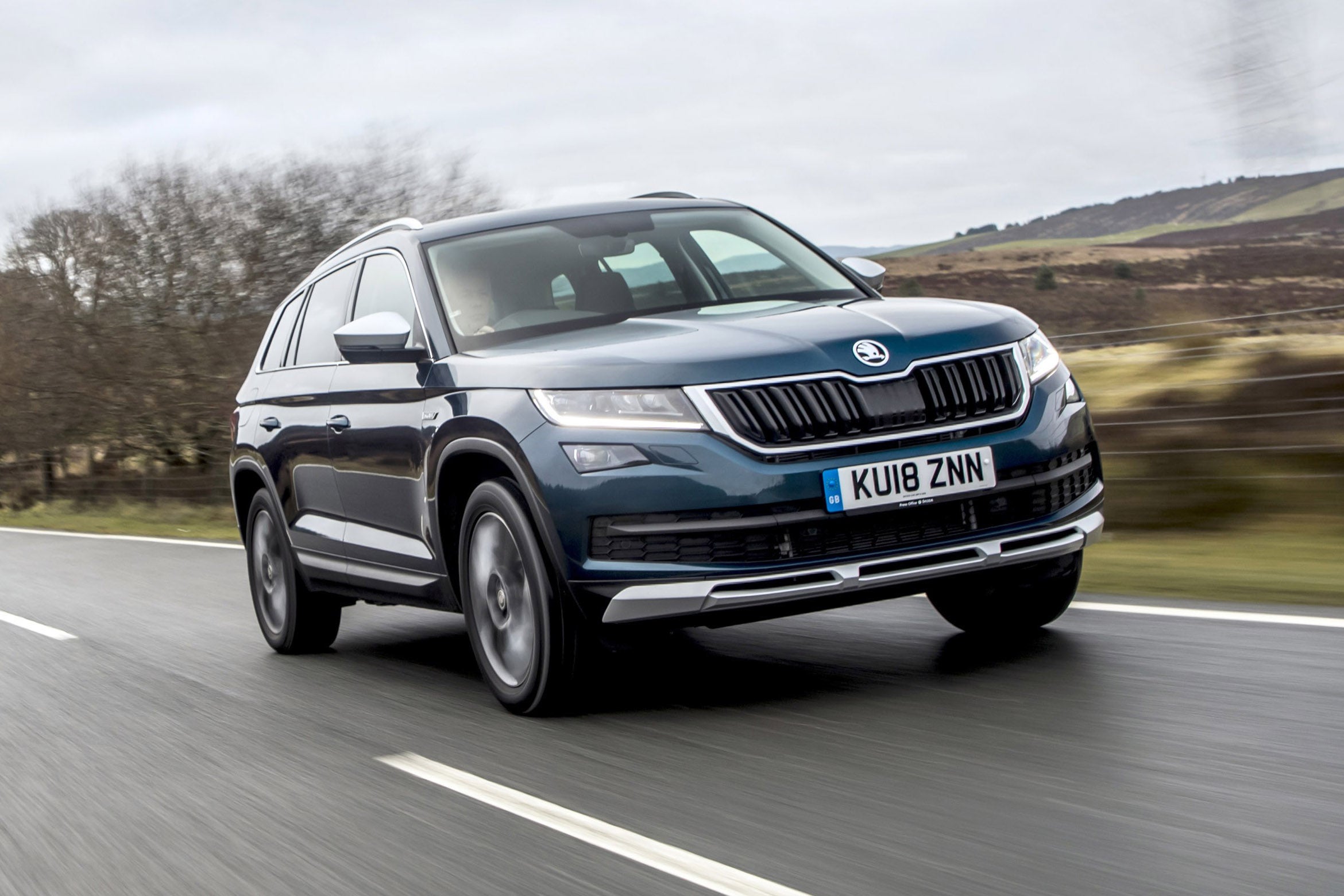 The Skoda Kodiaq is another SUV with a raised ride height that makes it easy to get in and out of and its wide-opening rear doors give excellent access to the back seat. No wonder it's one of our favourite family cars.
You'll find the Kodiaq's interior is an object lesson in intuitiveness. It's large infotainment screens are clear and well laid out and mean the rest of the dashboard is easy to get your head around. The Kodiaq has space for up to seven people and a practical boot.
There's an excellent range of diesel and petrol engines and you can choose from auto and manual gearboxes, and four or two-wheel drive. Whichever configuration you go, the Kodiaq's light controls and well-mannered character make it very easy to drive.
Mercedes-Benz GLB
Year launched: 2019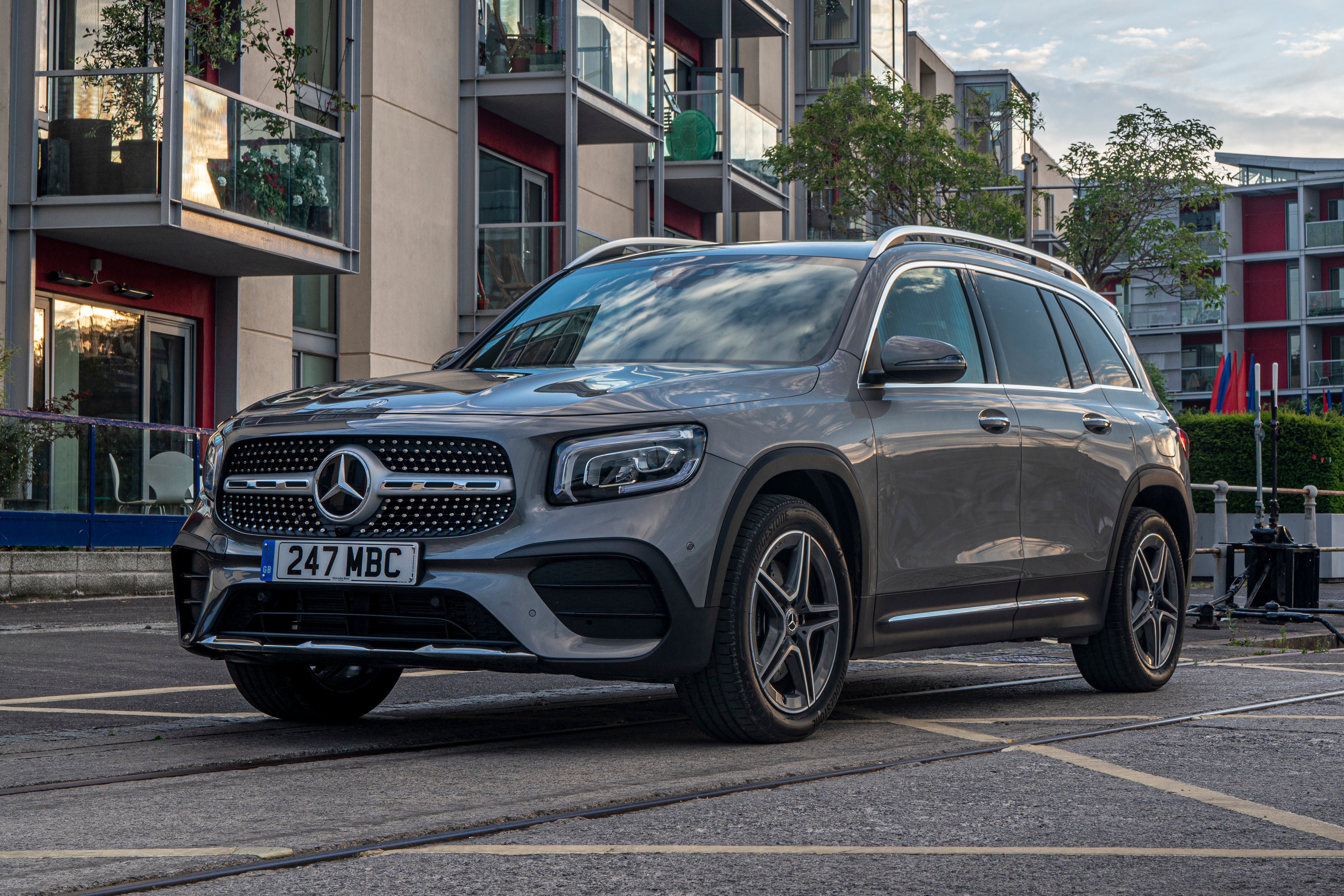 The Mercedes-Benz GLB gives you everything you love about one of the firm's larger SUVs but in a smaller and cheaper package. That includes a raised ride-height which makes the GLB an easier car to get in and out of than the comparably priced A-Class.
It looks the business on the inside thanks to its pretty design and mixture of high-quality trim pieces, mood lighting and colourful infotainment screen. It also has space for five people with a pair of extra seats that are handy for kids.
The GLB's available with a range of petrol and diesel models including the GLB35 which has the same turbocharged petrol engine as you'll find in the A35 – giving it the performance to humble some hot hatches.
Land Rover Discovery
Year launched: 2017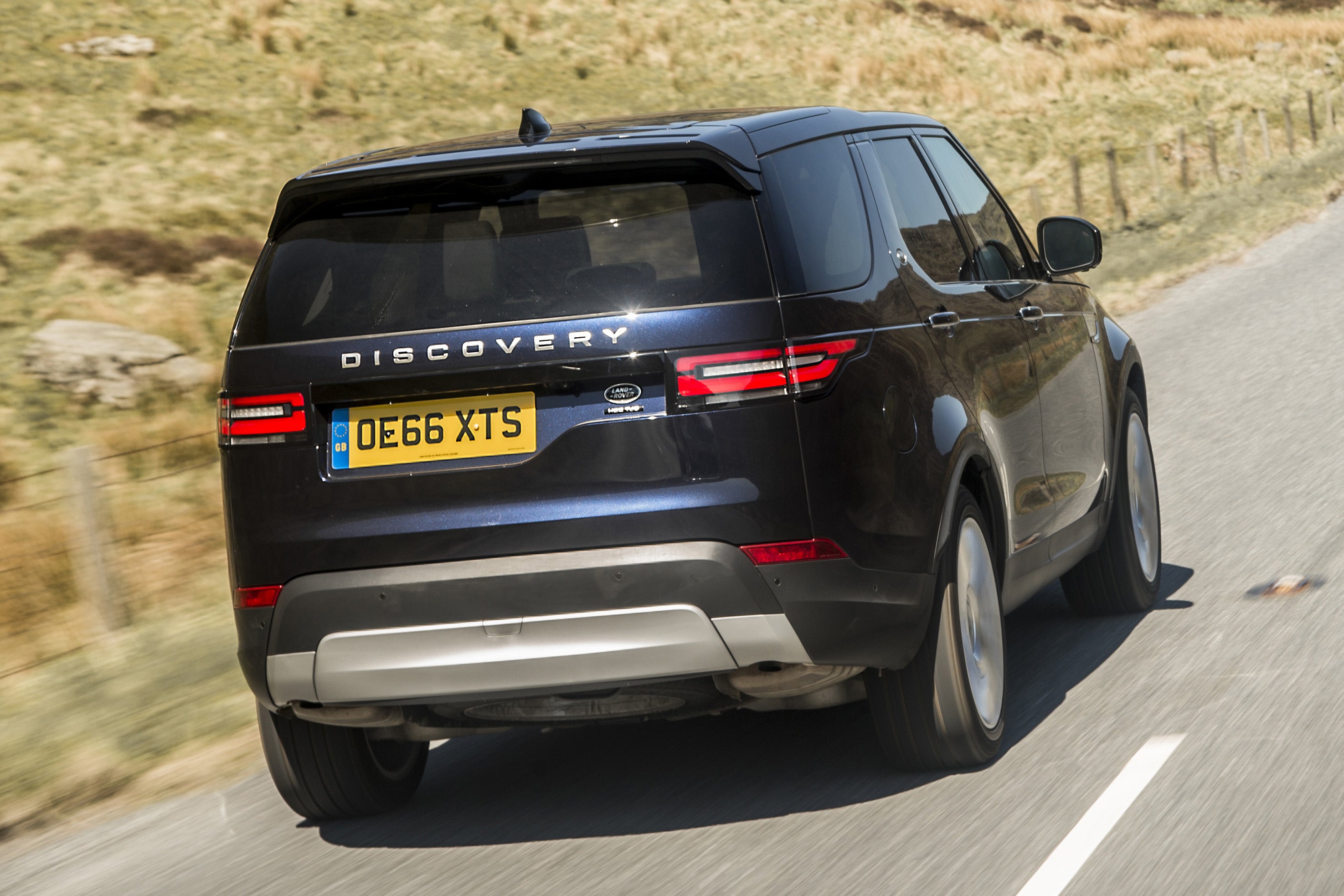 The Land Rover Discovery is another SUV with sophisticated air suspension that gives it a towering ride when you want it or a lower-slung stance when you don't. Like any other Land Rover, it also has unstoppable off-road ability.
It has a high-quality interior that features a pair of colourful, high-definition infotainment screens and, if you pay extra for it, soft leather upholstery. The Discovery is available with up to seven seats and the five in the rear can be folded away electrically, very handy.
The Discovery comes with a choice of petrol and diesel engines comes with four-wheel drive that has Terrain Response which means you can easily set the car up to handle a variety of tricky situations including, mud, snow and rock crawling.
Mercedes-Benz GLS
Year launched: 2020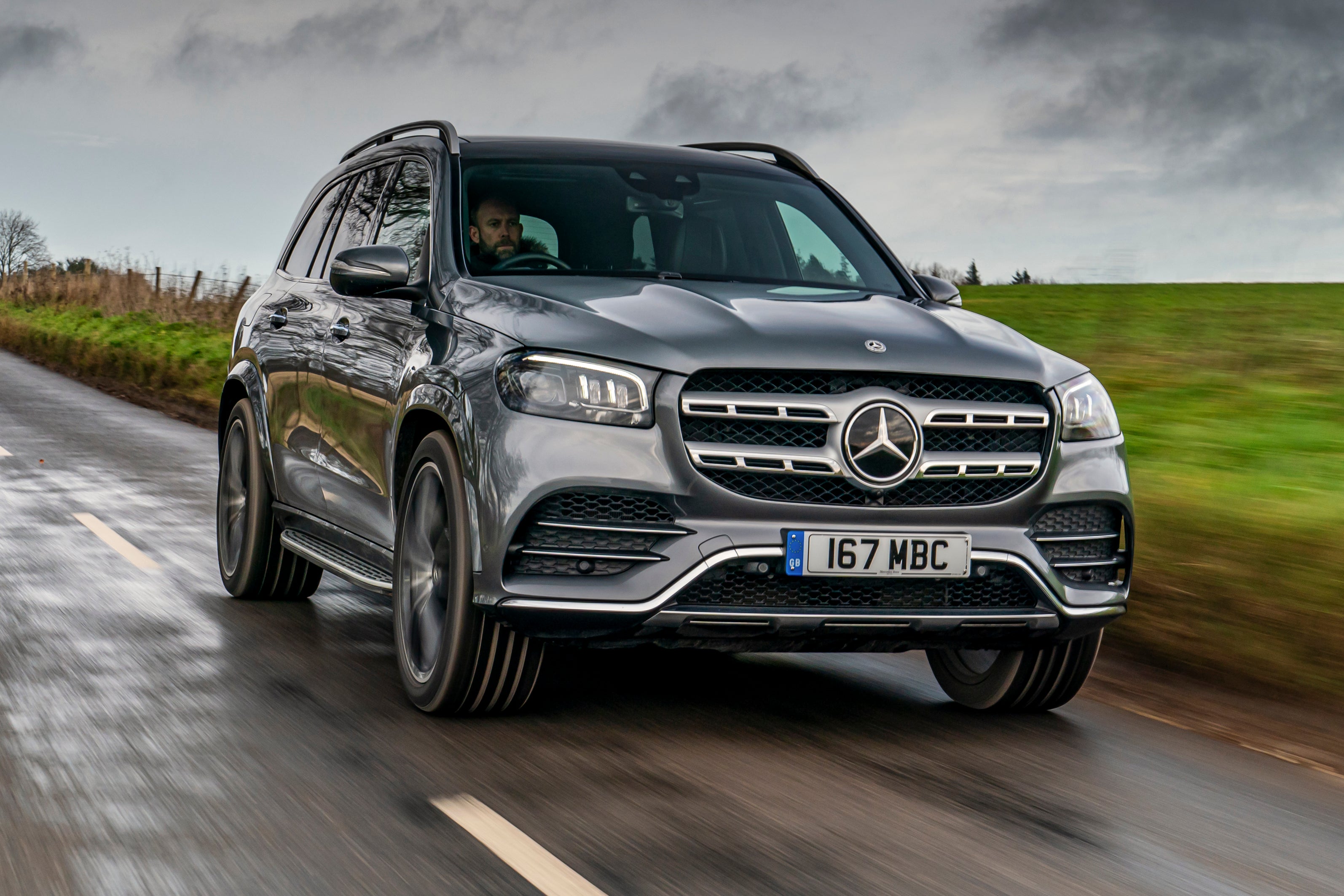 The Mercedes-Benz GLS is the SUV equivalent of the flagship S-Class saloon so you'll not be surprised to hear it comes packed full of technology, including air suspension that can raise or lower the car to make it easier to get into.
Park up and the GLS will even raise its steering wheel to give you more room to get out. Not that you'll want to leave because the GLS' high-quality materials and large infotainment screens make it a nice place to sit. It has loads of room for seven or you can use it as a five-seater with a huge boot.
The GLS's air suspension makes it a very comfortable cruiser and its entry-level diesel engine provides effortless performance and acceptable fuel economy. If money's no object, the GLS63 V8 petrol can hammer hot hatches away from the lights.
Audi Q5
Year launched: 2017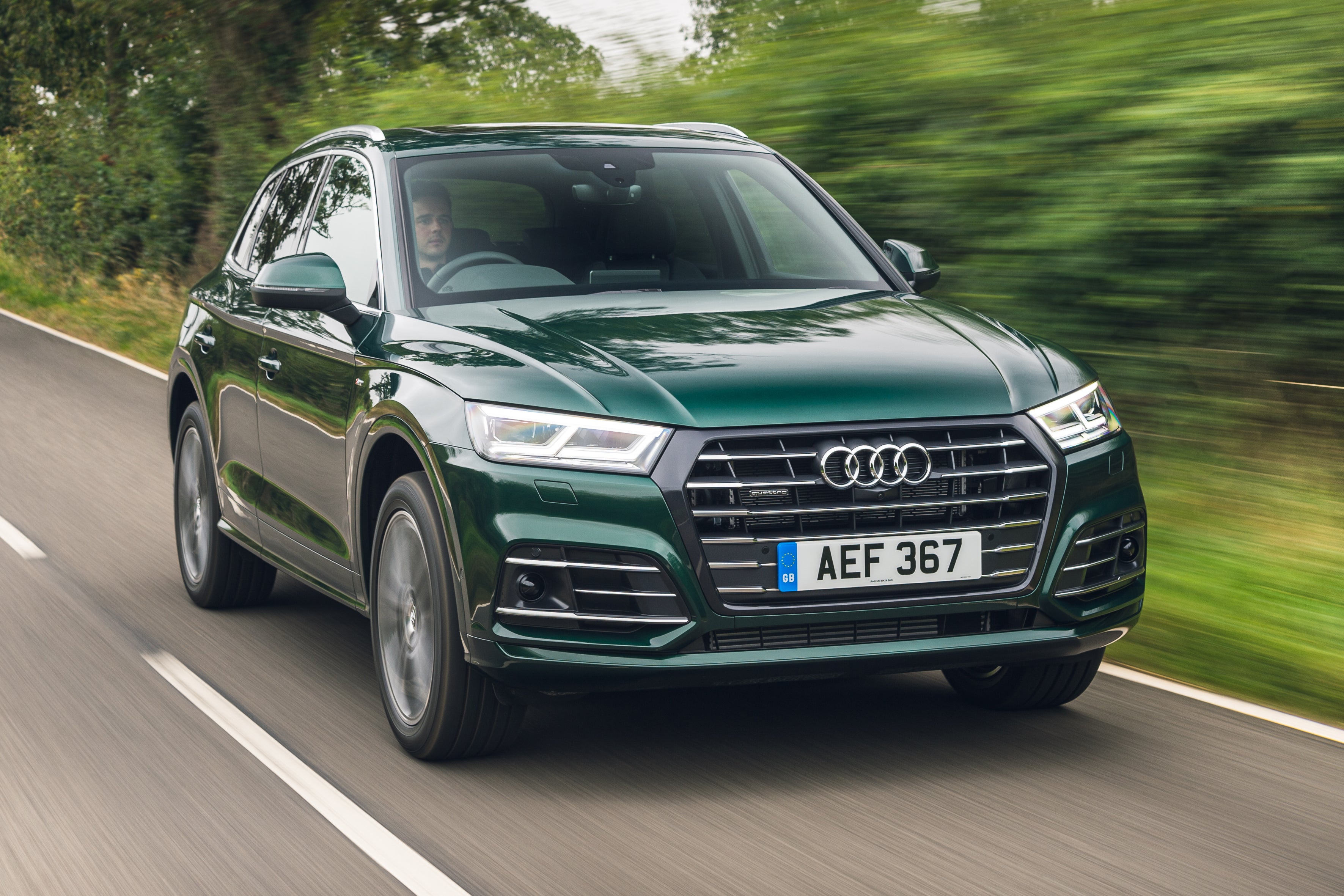 The Audi Q5 is a midsize SUV that's available with adjustable air suspension as an option. Sure, it's not a cheap addition but it can raise or lower the car to make it easier to get into and makes it very comfortable, helped by the fact the Audi has laminated windows that cut out wind noise.
You get a beautifully built interior that oozes quality and is very easy to navigate. Large infotainment screens combat clutter and they have intuitive menus that make them a breeze to use. Four tall adults will have more than enough space to get comfortable inside and the boot is large.
You can choose from a variety of engines stretching from a 2.0-litre diesel that's punchy and cheap to run right through to the SQ5 model that has turbocharged 3.0-litre petrol which gives the Audi a serious turn of speed.
Dacia Duster
Year launched: 2018

The Dacia Duster could be ideal for you if you're looking for a car that's high-riding and easy to get into but won't break the bank like most SUVs. The Dacia's capable of serious off-roading but it's also fine on road and has a practical interior.
Sure, the interior feels a little back-to-basics but you can't grumble too much when you factor in the Dacia's price and the circular air vents do give it a sporty feel. It's a spacious interior with room for four adults and a boot that's large if lacking in features.
The Dacia is available with a good choice of petrol and diesel engines including a 150PS 1.3-litre petrol that – believe it or not – you also find in the Mercedes-Benz A-Class. The more powerful models also come with a six-speed gearbox that makes the Duster less of a chore on the motorway.
Audi A6 Allroad
Year launched: 2019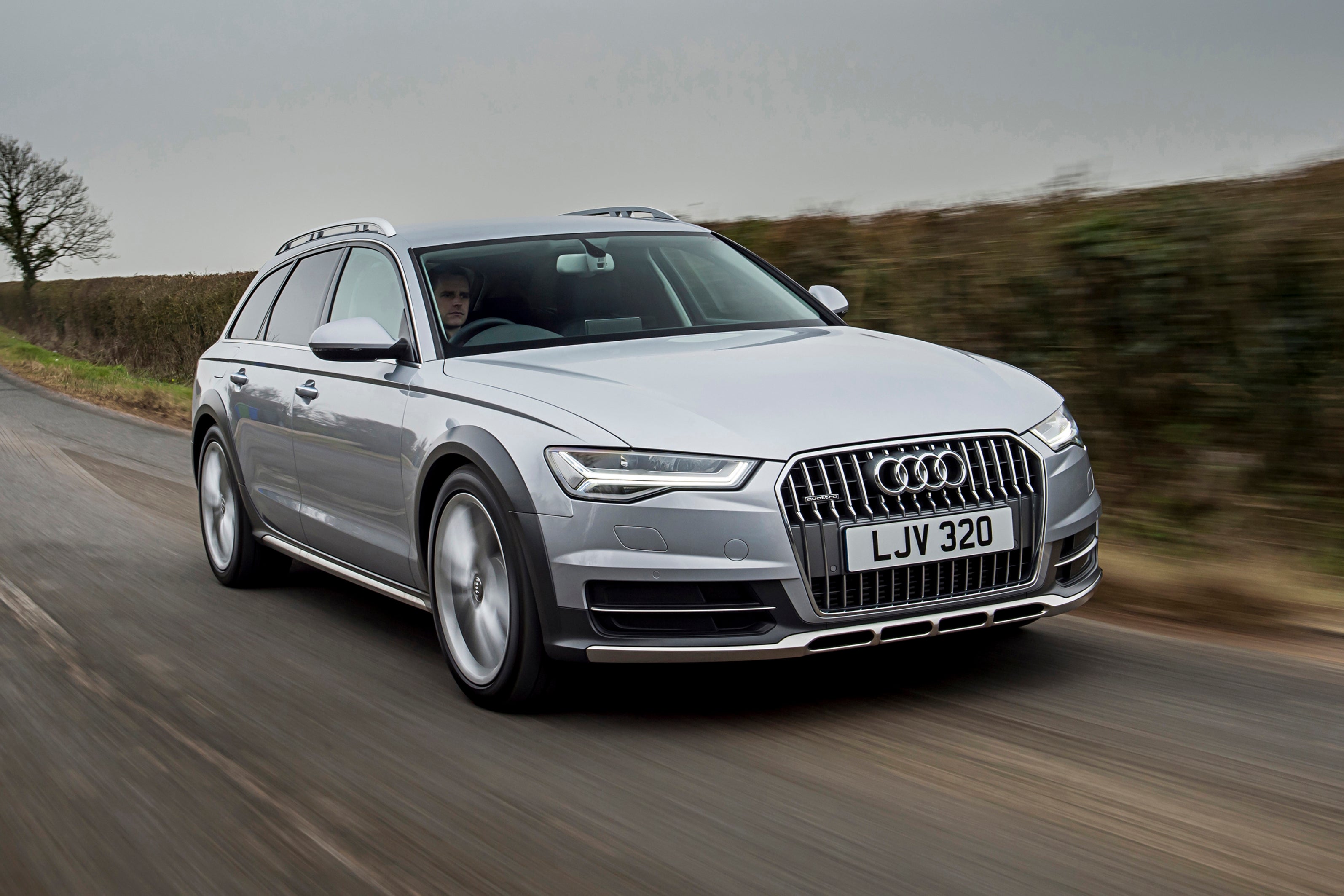 The Audi A6 Allroad is a large estate car that gets a raised ride height and four-wheel drive to make it more than capable of tackling rough roads and tracks. That package also includes air suspension that can be raised and lowered to make it easier to get in.
Get in and you'll be greeted by one of the smartest cabins you'll find in any car this size. Two large central infotainment screens and a digital instrument binnacle give the Allroad a very clean design inside and you get room for four adults and a big boot.
Even the entry-level models have loads of power in reserve and the A6's clever suspension makes it very comfortable even on poorly maintained roads. It's a nice car to drive, feeling more fluid in bends than a high-set SUV.
Suzuki Jimny
Year launched: 2018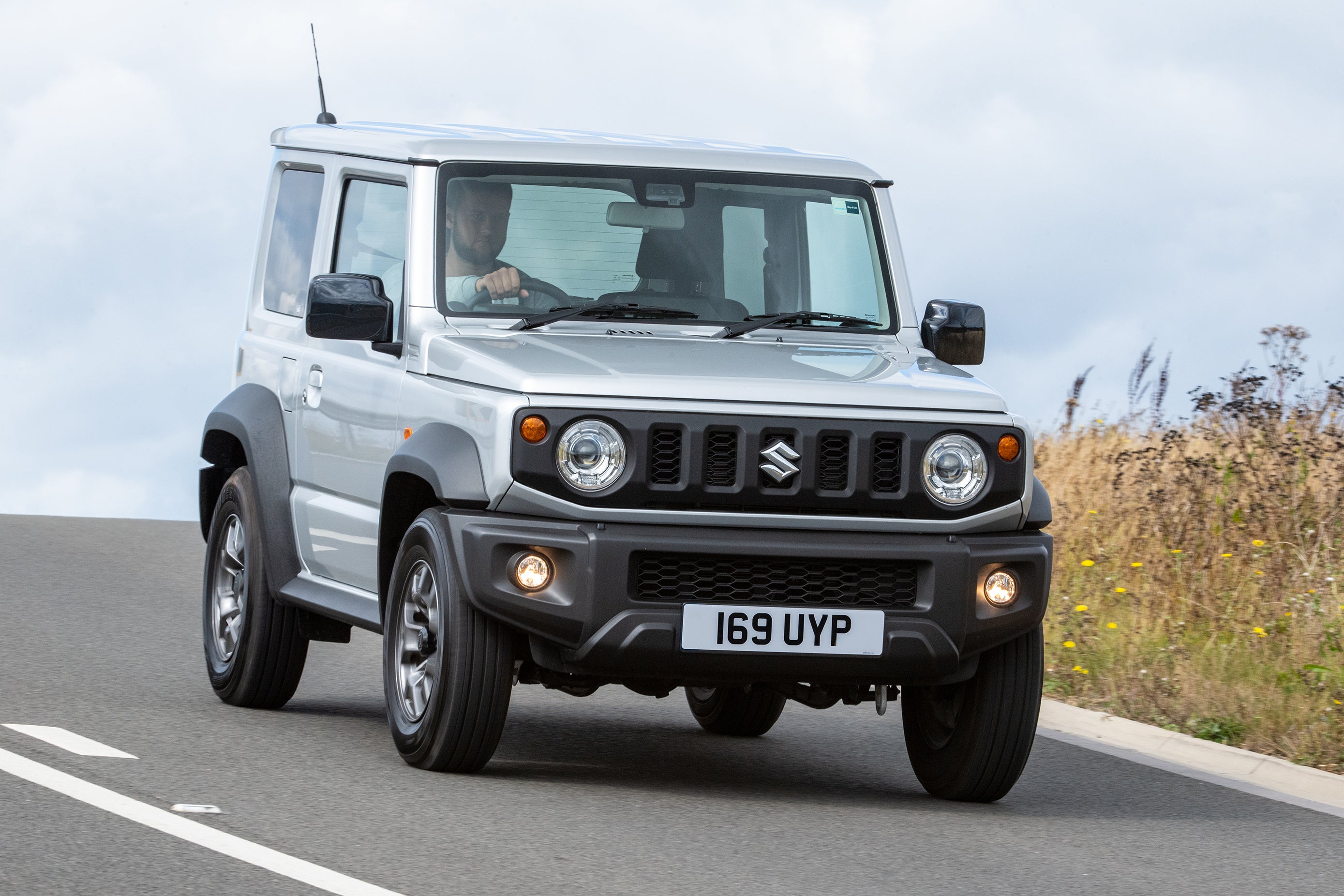 The Suzuki Jimny's Tonka-toy design makes it genuinely desirable, which is an achievement in a car that's relatively cheap and, frankly, pretty basic. Its tall ride height will also make it easier if you struggle lowering yourself into a seat.
The Jimny's interior has four seats but it's almost better to see it as a two-seater – unless you have small kids that will fit in the back – and fold away the rear seats for a big boot. The interior matches the chunky exterior and has neat touches like circular vents and toggle switches.
The Jimny is only available with a 1.5-litre petrol engine but it has enough power to motor it along on the motorway and a low-range gearbox means you have plenty of traction at low speeds offroad.
The Audi A6 Allroad is the easiest conventional car to get in and out of. It comes with air suspension as standard so you can raise or lower the suspension to your preference. The A6 is beautifully built inside and also very practical. It comes with grippy four-wheel drive as standard.
The Land Rover Range Rover is the easiest car to get in and out of. It has a towering body which means you don't need to lower yourself in and out of your driver's seat. Its air suspension means you can choose from low or high settings – whatever you find makes getting and out the easiest.
SUVs have raised suspension for better ground clearance off-road. That said, their tall bodies make them easier to get in and out of because you don't have to drop into and haul yourself out of your driver's seat.
Reviews of more cars that are easy to get in and out of
Peugeot 3008
1.5 BlueHDi GT Line 5dr EAT8
Manufacturer Approved
Robins And Day Peugeot Birmingham Central

Warwickshire, B100BT
PCP: £314.33/mo
Representative example: Contract Length: 36 months, 35 Monthly Payments: £314.33, Customer Deposit: £3,041.00, Total Deposit: £3,041.70, Optional Final Payment: £11,070.00, Total Charge For Credit: £4,835.25, Total Amount Payable: £25,113.25, Representative APR: 11.9%, Interest Rate (Fixed): 11.9%, Excess Mileage Charge: 12.5ppm, Mileage Per Annum: 10,000
Peugeot 3008
1.5 BlueHDi GT Line 5dr
Manufacturer Approved
Desira Peugeot & Suzuki Lowestoft

Suffolk, NR330PX
PCP: £282.79/mo
Representative example: Contract Length: 37 months, 36 Monthly Payments: £282.79, Customer Deposit: £2,653.00, Total Deposit: £2,653.50, Optional Final Payment: £8,302.20, Total Charge For Credit: £3,446.14, Total Amount Payable: £21,136.14, Representative APR: 9.9%, Interest Rate (Fixed): 5.1%, Excess Mileage Charge: 14.9ppm, Mileage Per Annum: 10,000
Peugeot 3008
1.6 BlueHDi 120 Allure 5dr
Vospers Peugeot Torbay

Devon, TQ27AJ
PCP: £279.69/mo
Representative example: Contract Length: 36 months, 35 Monthly Payments: £279.69, Customer Deposit: £2,384.00, Total Deposit: £2,384.25, Optional Final Payment: £6,620.00, Total Charge For Credit: £2,898.40, Total Amount Payable: £18,793.40, Representative APR: 9.9%, Interest Rate (Fixed): 9.45%, Excess Mileage Charge: 4ppm, Mileage Per Annum: 10,000