Best cars that are good in snow

Written by
Russell Campbell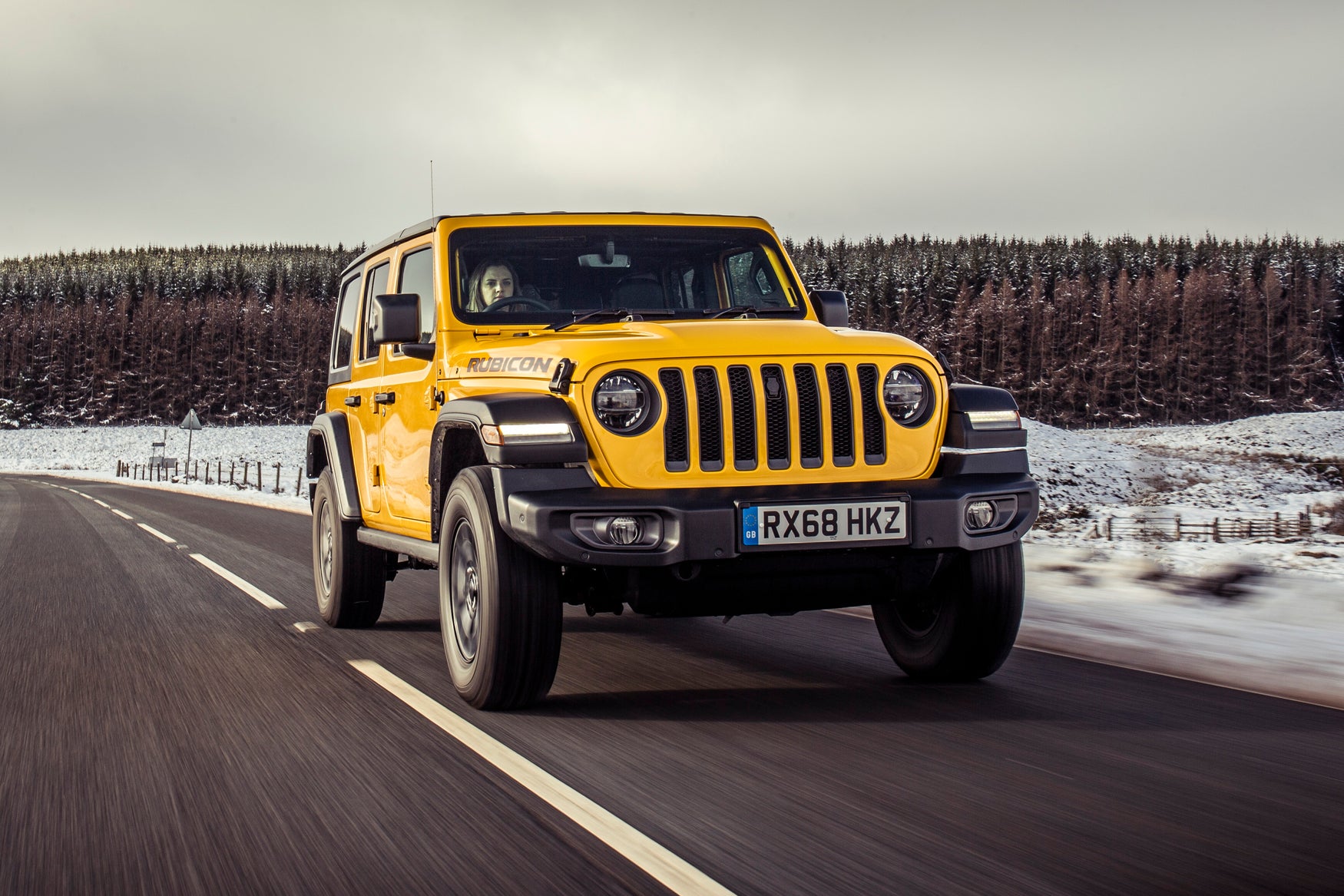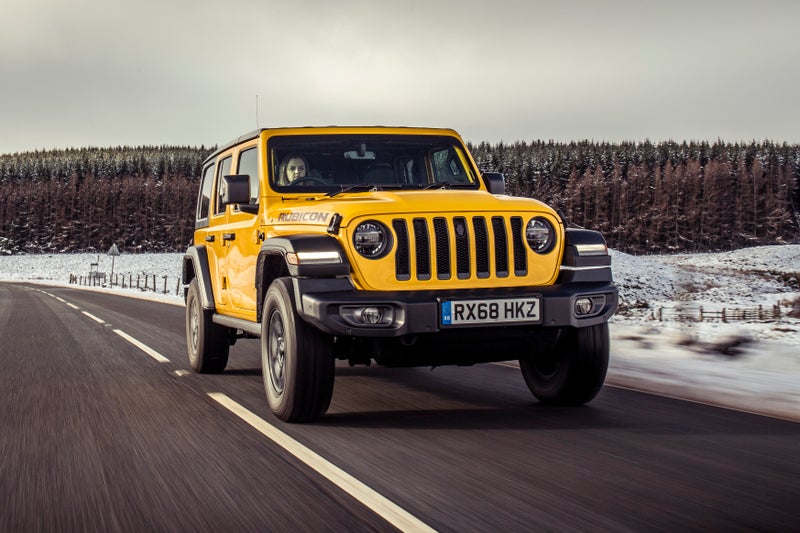 Looking to pick from a list of the best cars that are good in snow? Our team of experts has searched our cars for sale to find the best cars that are good in the snow.
These all have ground clearance for clearing snowdrifts plus four-wheel drive that will help them keep going, no matter how slippy the roads are. Put a set of winter tyres on and you'll be laughing.
We've chosen from a range of models from the very plushest to the most reasonably priced and you'll also find full-blown SUVs and rugged versions of normal cars. So keep reading for heycar's guide to the best cars that are good in snow.
Land Rover Defender
Year launched: 2020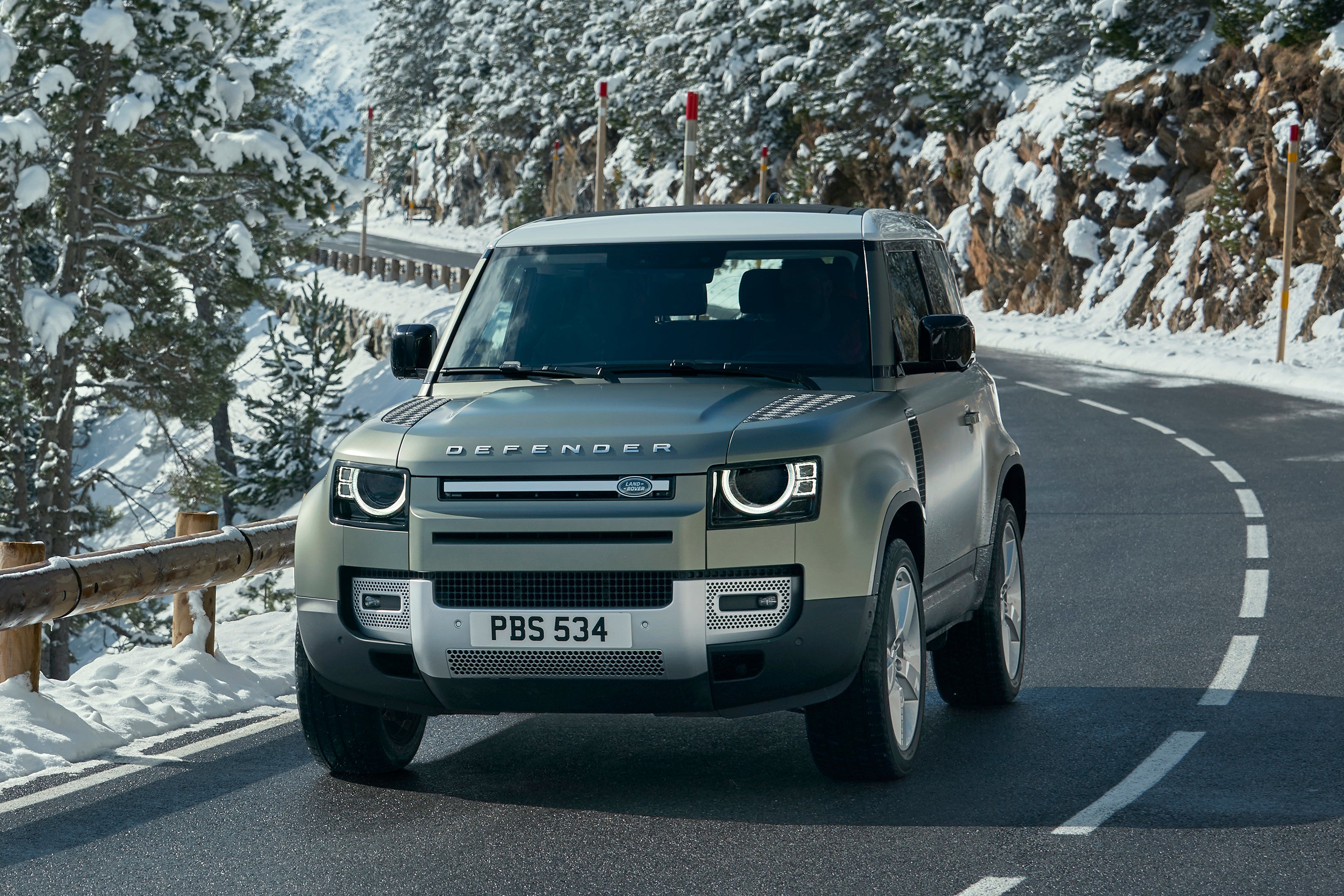 This Land Rover Defender replaces the old model which had been around since 1948. Unsurprisingly, 70 years of progress means the new model feels and looks completely different, which is no bad thing.
For a kickoff, the new Defender doesn't feel plain dangerous in corners – it's composed and predictable. It also gets a much more sophisticated four-wheel-drive system that does all your thinking for you, you just select the terrain you're tackling on the drive select – settings include Mud, Sand and Snow – and it does the rest.
Inside, the new Defender has technology like an infotainment screen with nav that the old car could only dream of and it's also a lot more spacious. Adults will fit in the back seat with ease and the boot is larger and squarer.
Suzuki Jimny
Year launched: 2018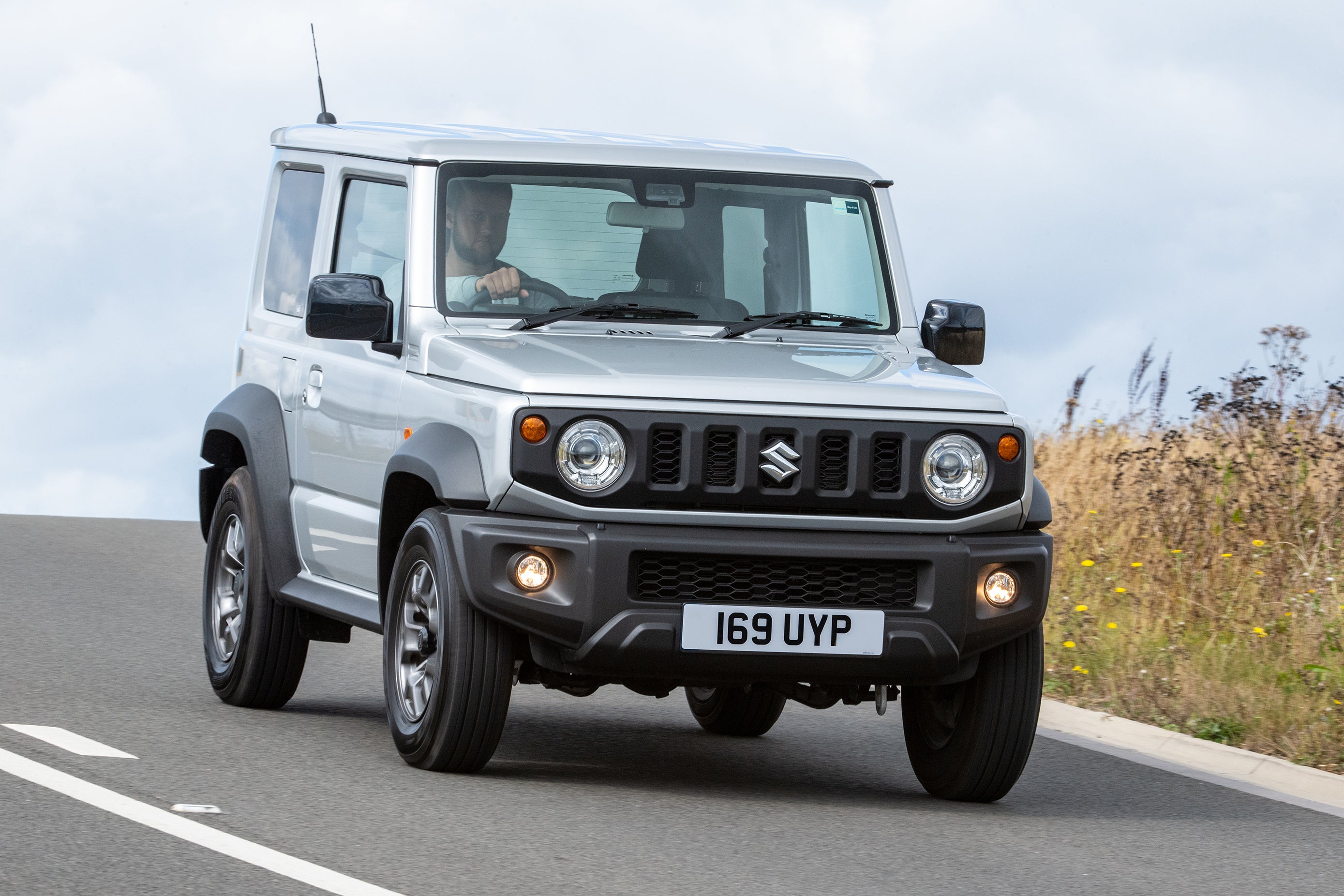 The Suzuki Jimny might have gone off sale but its strong second-hand residuals show it died well before its time. You can't fail to be swayed by its Tonka toy looks and unquestionable capability.
Permanent four-wheel drive, tough suspension and a low-range gearbox mean there's not much that doesn't fall under the Jimny's all-terrain remit and snow is certainly well within its capabilities. On-road, its controls are light and you get an elevated view of the road.
Inside, the little Jimny has a back-to-basics but charming feel. Large grab handles hint at its off-roading credentials, you get sporty circular air vents and a centre display. The back seat is tight but it folds neatly away to give you a large square load space.
SsangYong Rexton
Year launched: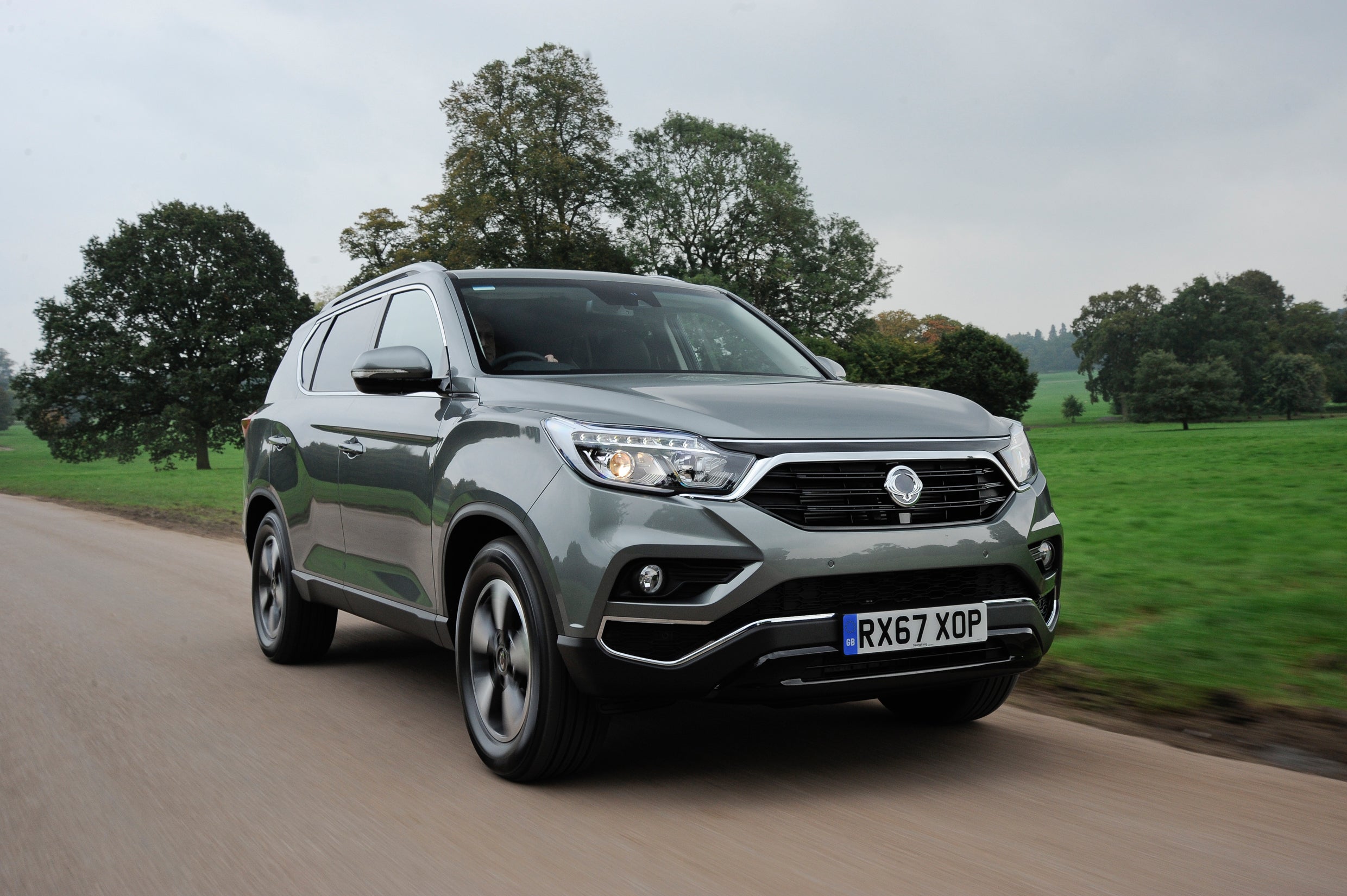 The SsangYong Rexton is a large, tough off-roader that has a new price comparable to that of a mid-range small family car. It's ideal if you want serious off-road ability and lots of space and aren't interested in paying over the odds for a fancy badge.
Saying that the SsangYong borrows many of its parts – including its seven-speed automatic gearbox – from Mercedes so you can expect it to be rugged. It's raised ride-height, permanent four-wheel drive and locking differentials mean it'll take more than snow to stop the Rexton in its tracks.
Inside, the Rexton hides its reasonable price very well. It comes packed full of standard kit and feels robust. There is loads of room for four, the boot is massive and there's the option to spec a third row which will be handy if you ever need to give your children's friends a lift. It's also ideal for towing.
Subaru Outback
Year launched: 2014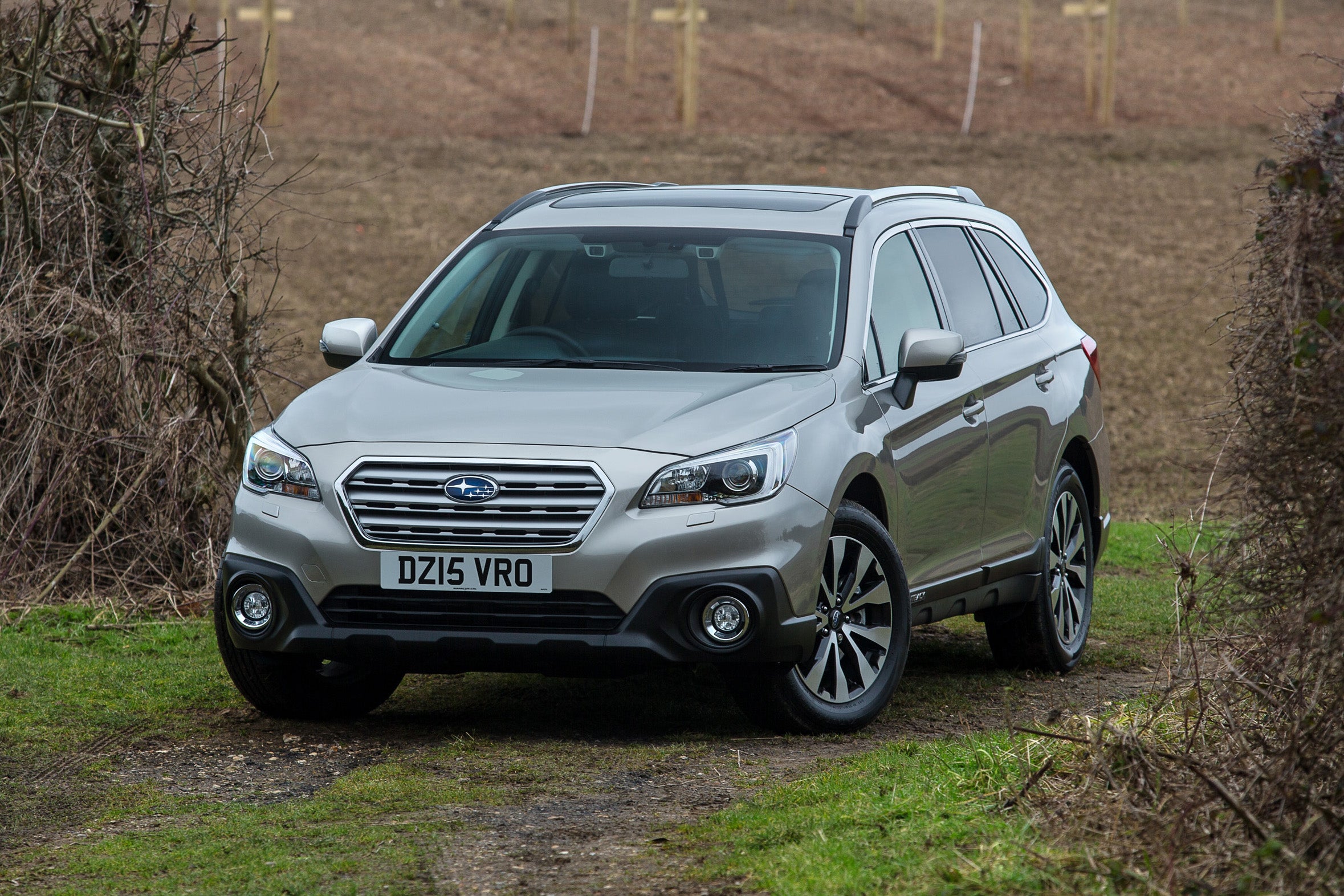 The Subaru Outback is proof you don't need an ungainly SUV to keep on truckin' through the worst the UK's winters can throw at you. It is a practical family car with a sophisticated four-wheel-drive system hidden underneath.
The Outback feeds power to all its four wheels all of the time, so you won't get split seconds of instability when you wait for its four-wheel drive to chime in. Meanwhile, its raised suspension should stop the underside from getting damaged by hard-packed ice.
The Subaru's interior is plusher than you'd imagine with plenty of leather and a large infotainment screen. However, the generous interior space and large boot mean it's still perfectly happy being a workhorse if that's what you want.
Mercedes-Benz G-Class
Year launched: 2018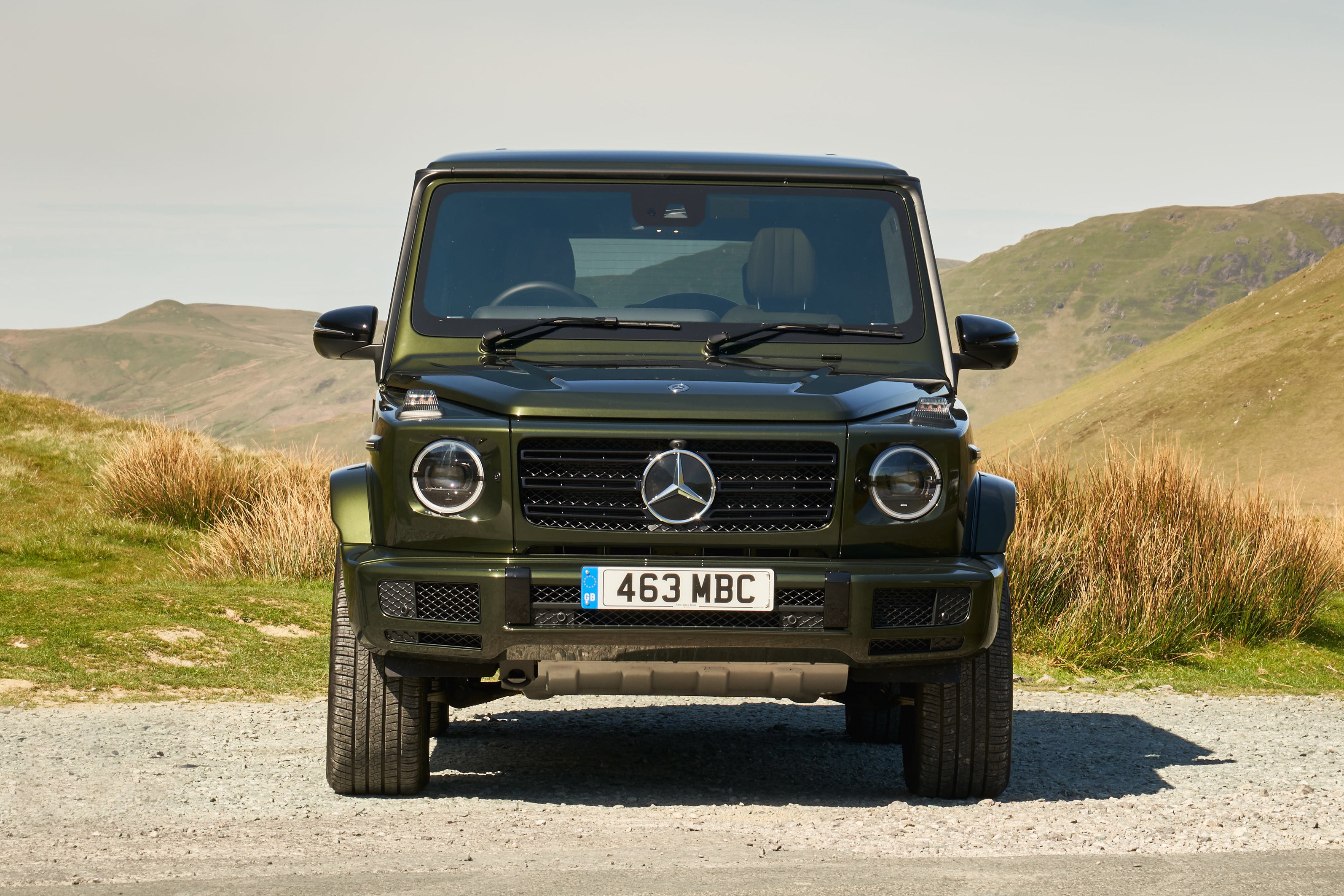 Off-roaders don't come much tougher than the G-Class. On the outside, it might look almost identical to the original model that went on sale in 1979 but it's a brand new car equipped with all the latest tech.
It's still a very tough off-roader with a solid construction, low-range gearbox, lockable differentials and towering ground clearance. You could use the G-Class to cross continents so, needless to say, snow isn't going to stop it.
The G-Class's doors were engineered to close with the same reassuring thunk as the old model's but that's about where the similarities end. It's more spacious inside and comes with luxuries like a digital dashboard and air-conditioned massage seats.
Volkswagen Golf Alltrack
Year launched: 2014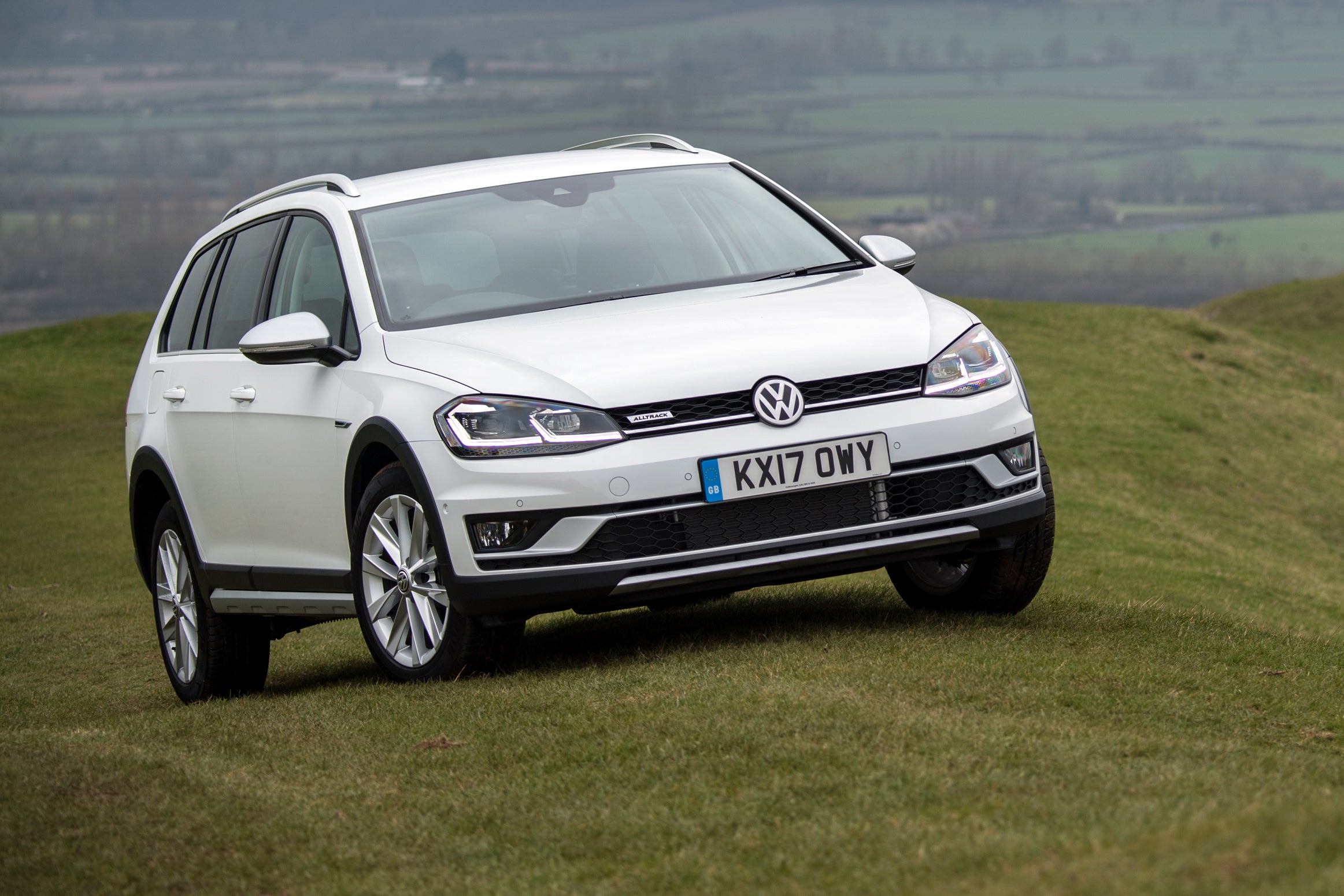 You don't need to have a proper SUV to deal with snow, a four-wheel-drive version of a normal family car will do equally well – like this, the Volkswagen Alltrack. It has taller suspension than the regular Golf, four-wheel drive and special off-road driving modes.
As a result, it has extra grip on slippery roads and its raised ride height should keep the underside of the car out of the way of scrapes. It still drives like any other Golf, though, so it's quiet, comfortable and predictable.
Inside, large infotainment screens make it feel very modern and there's an overall high-quality feel. There's also enough space for four adults and a large boot that'll be ideal if you need to ferry about lots of kit.
Volvo V90 Cross Country
Year launched: 2016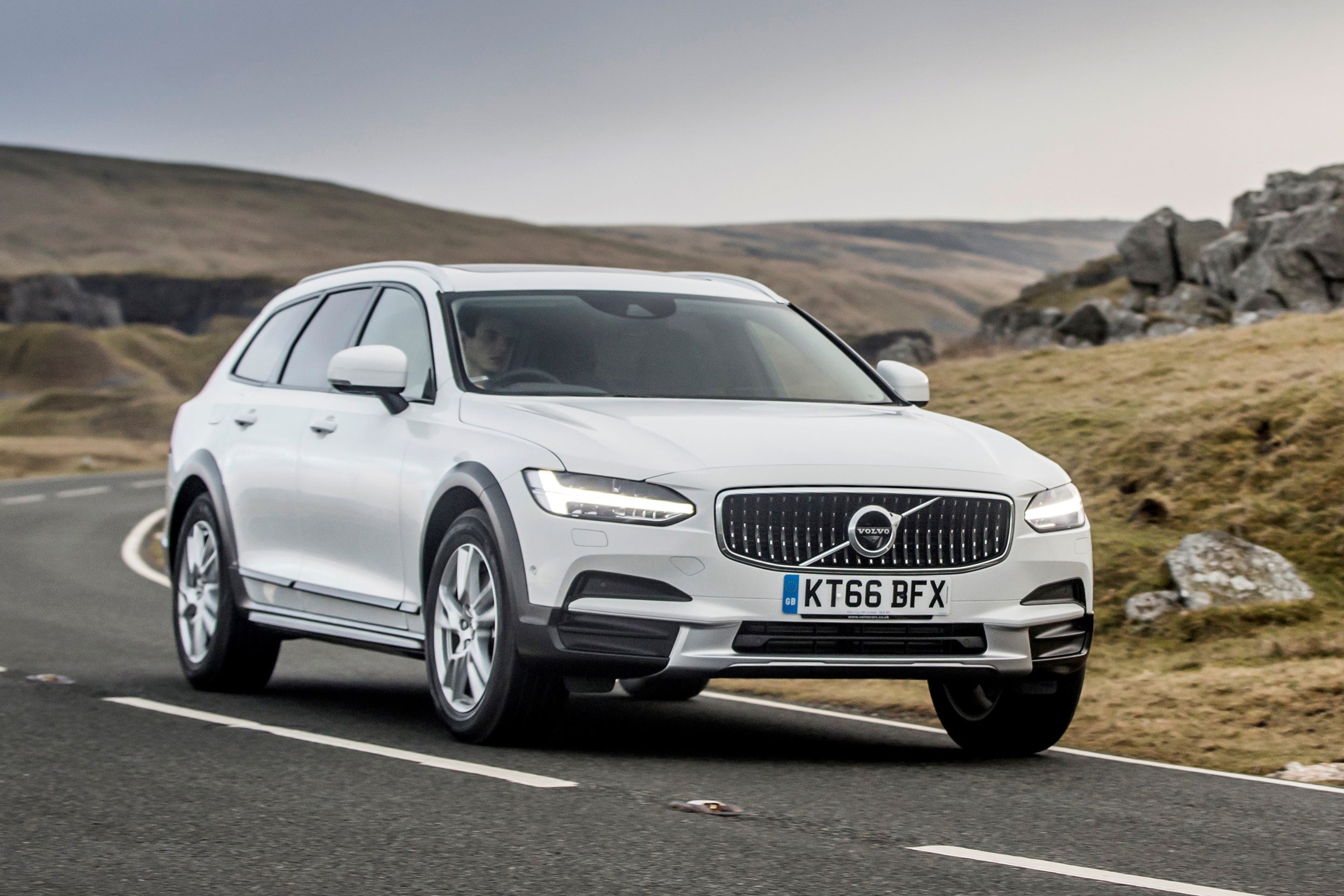 The Volvo V90 Cross Country is another estate car that's been made snow-ready. It's a V90 estate but with raised suspension and four-wheel drive, so it can handle slippy and rough roads. However, it gets the same luxurious and practical interior as other V90s.
The Volvo is available with a range of quick petrol and diesel engines and comes as standard with a smooth-shifting automatic gearbox. It's a great motorway car, but easy to drive in town and neat and tidy in corners.
Inside, the V90 Cross Country looks the business thanks to its bare wood trims and its seats are some of the most comfortable you'll ever sit in. There's loads of room for four adults and the boot's large and easy to load.
Fiat Panda 4x4
Year launched: 2011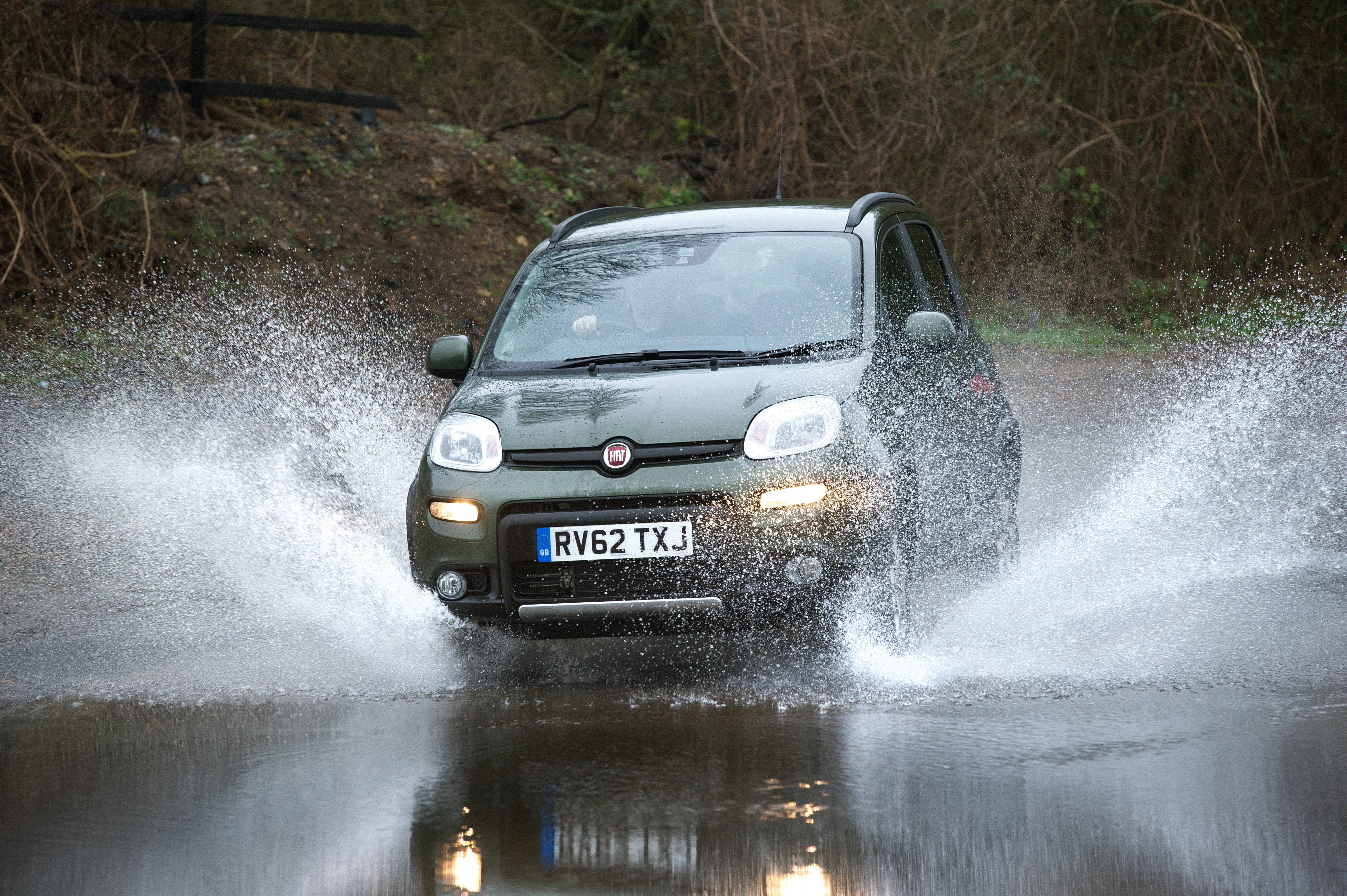 You don't need to spend the big bucks to get yourself a car that'll be happy tackling the UK's winters – as the Fiat Panda 4x4's place on this list – of the best cars that are good in snow – so ably proves.
The Panda Cross comes with four-wheel drive, raised suspension and a range of driving modes. Crucially, it also comes as standard with all-season tyres. When it's not handling slippy conditions, the Panda is easy to drive in town and happy on the motorway.
Inside, you get a raised view of your surroundings and the Panda has practical features like the open storage bin on the passenger side of the dashboard. There's room for four adults and the boot will swallow the weekly shop.
Toyota Land Cruiser
Year launched: 2011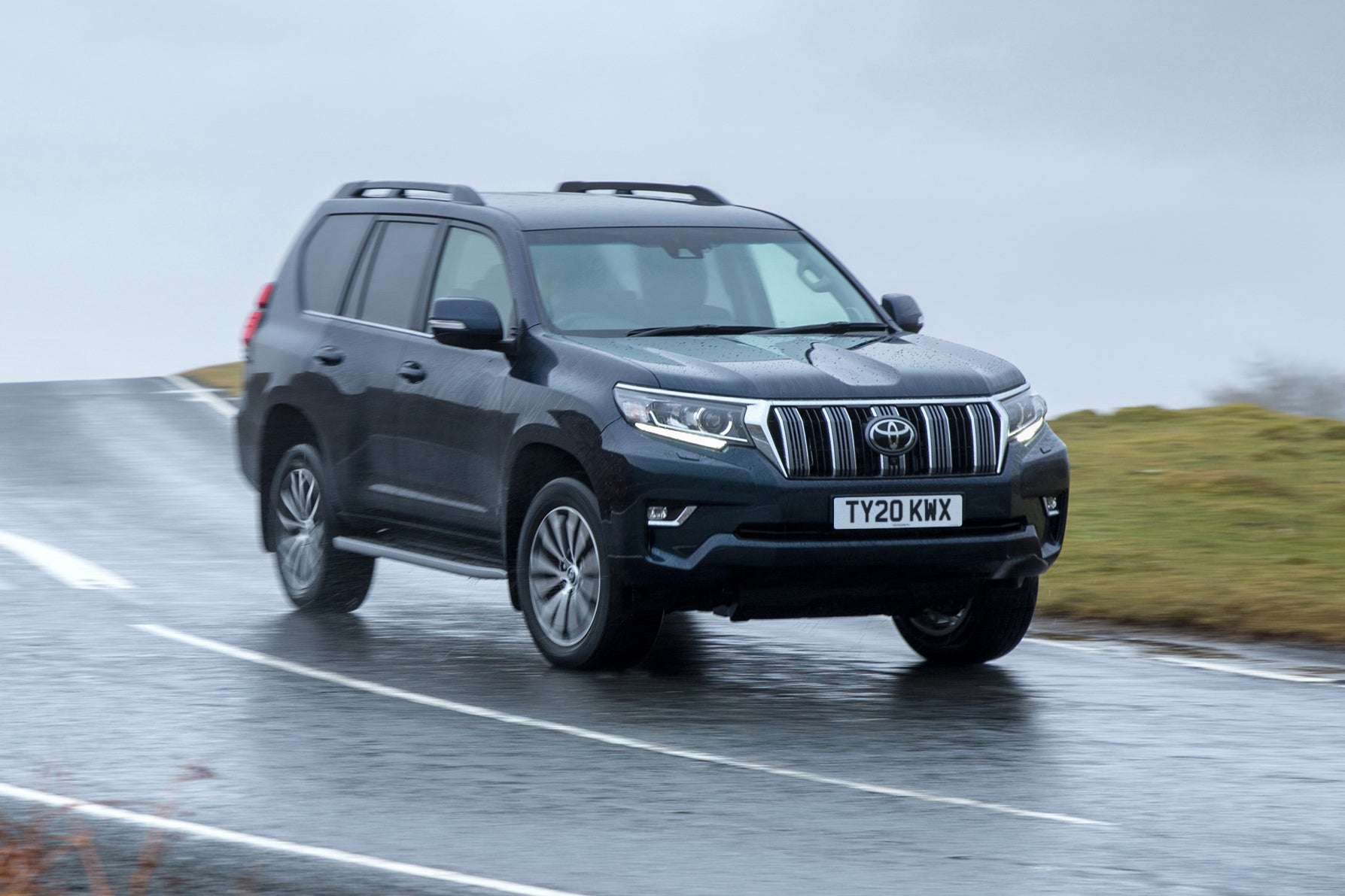 There's a saying in Australian off-roading circles "You drive a Land Rover if you want to get into the bush and a Toyota Land Cruiser if you want to get back out again" – a subtle nod towards Toyota's excellent reliability record.
If it can handle the bush, needless to say, the Land Cruiser won't have a problem tackling UK snow. It's got everything you need including four-wheel drive, a low-range gearbox, great ground clearance and locking differentials.
It feels like an old school SUV from the inside, too. You get a towering view out and the interior feels bulletproof. There's loads of space in the front and the back plus a pair of occasional seats that fold out from the boot.
Jeep Wrangler
Year launched: 2018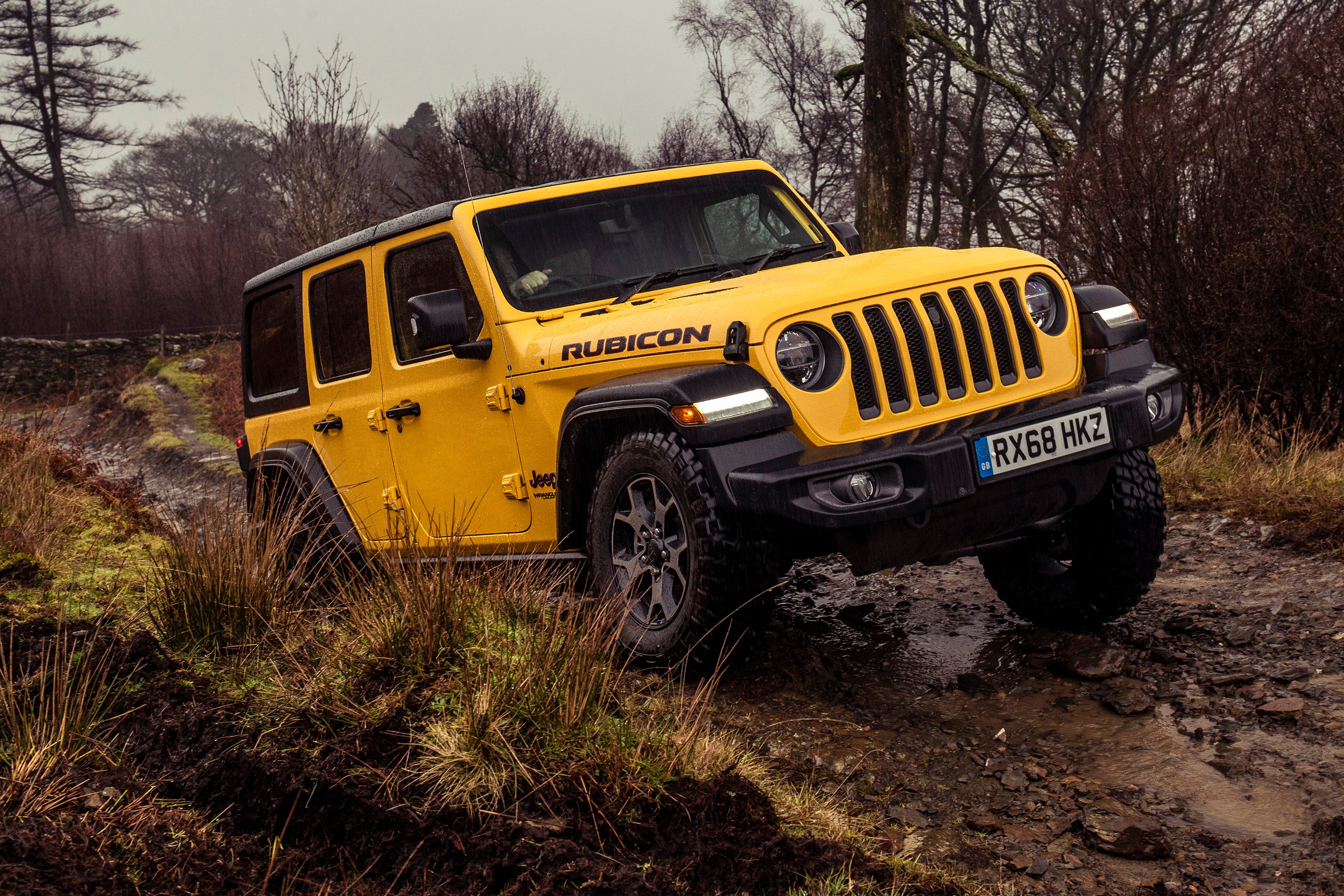 If you want a roughly-toughty off-roader then the Jeep Cherokee is the car for you. It harks back to the WW2 Willys Jeep with its slotted grille and circular lights and, just like the old car, you can remove the roof and the doors for wind-all-over motoring.
If you want to stay warm, you best keep them on in winter where you'll find the Jeep is unstoppable. It has permanent four-wheel drive, locking diffs, a low range gearbox, huge ground clearance and is available from the factory with knobbly tyres. Its new turbocharged petrol engine means it even feels quite quick.
Inside, the Jeep's flat-faced dashboard looks like it's from another era but it gets all the latest tech including an infotainment screen with Apple CarPlay and Android Auto. It has space inside for four adults and their luggage and its easy to keep tidy because drain plugs in the floor mean you can hose it out.
Ideally, you want an off-roader which has a high ground clearance and four-wheel drive. That said, a set of winter tyres on your normal family car can be surprisingly effective and should do the job if you're not planning on venturing far off-road. Winter tyres have a high silica content so they stay soft and grippy even in sub-zero temperatures.
Front engined rear-wheel-drive cars tend to be the worst in the snow. Their rear-wheel drive makes them unpredictable on very slippery roads and without the engine's weight sitting above them, they'll struggle to gain traction in snow.
Four-wheel drive cars are the best in snow because they have double the tractive grip of a two-wheel drive car. That said, a front-wheel-drive car wearing snow tyres can be just as effective as a four-wheel-drive model on summer rubber.
Reviews of more cars that are good in the snow
Land Rover Defender
XS Station Wagon TDCi [2.2]
Sinclair Land Rover Brecon

Brecknockshire, LD30SL
HP: £1,154.48/mo
Representative example: Contract Length: 36 months, 36 Monthly Payments: £1,154.48, Customer Deposit: £6,448.00, Total Deposit: £6,448.50, Total Charge For Credit: £5,019.78, Total Amount Payable: £48,009.78, Representative APR: 8.9%, Interest Rate (Fixed): 8.54%
Land Rover Defender
Landmark Station Wagon TDCi [2.2]
Harwoods Land Rover Edenbridge

Kent, TN8 5NG
HP: £1,209.59/mo
Representative example: Contract Length: 36 months, 36 Monthly Payments: £1,209.59, Customer Deposit: £6,719.00, Total Deposit: £6,719.85, Total Charge For Credit: £5,466.09, Total Amount Payable: £50,265.09, Representative APR: 9.3%, Interest Rate (Fixed): 8.91%
Land Rover Defender
XS Station Wagon TDCi [2.2]
Manufacturer Approved
Dick Lovett Land Rover Melksham

Wiltshire, SN126AD
HP: £1,181.47/mo
Representative example: Contract Length: 36 months, 36 Monthly Payments: £1,181.47, Customer Deposit: £6,599.00, Total Deposit: £6,599.25, Total Charge For Credit: £5,137.17, Total Amount Payable: £49,132.17, Representative APR: 8.9%, Interest Rate (Fixed): 8.54%