Best cars that are high up

Written by
Russell Campbell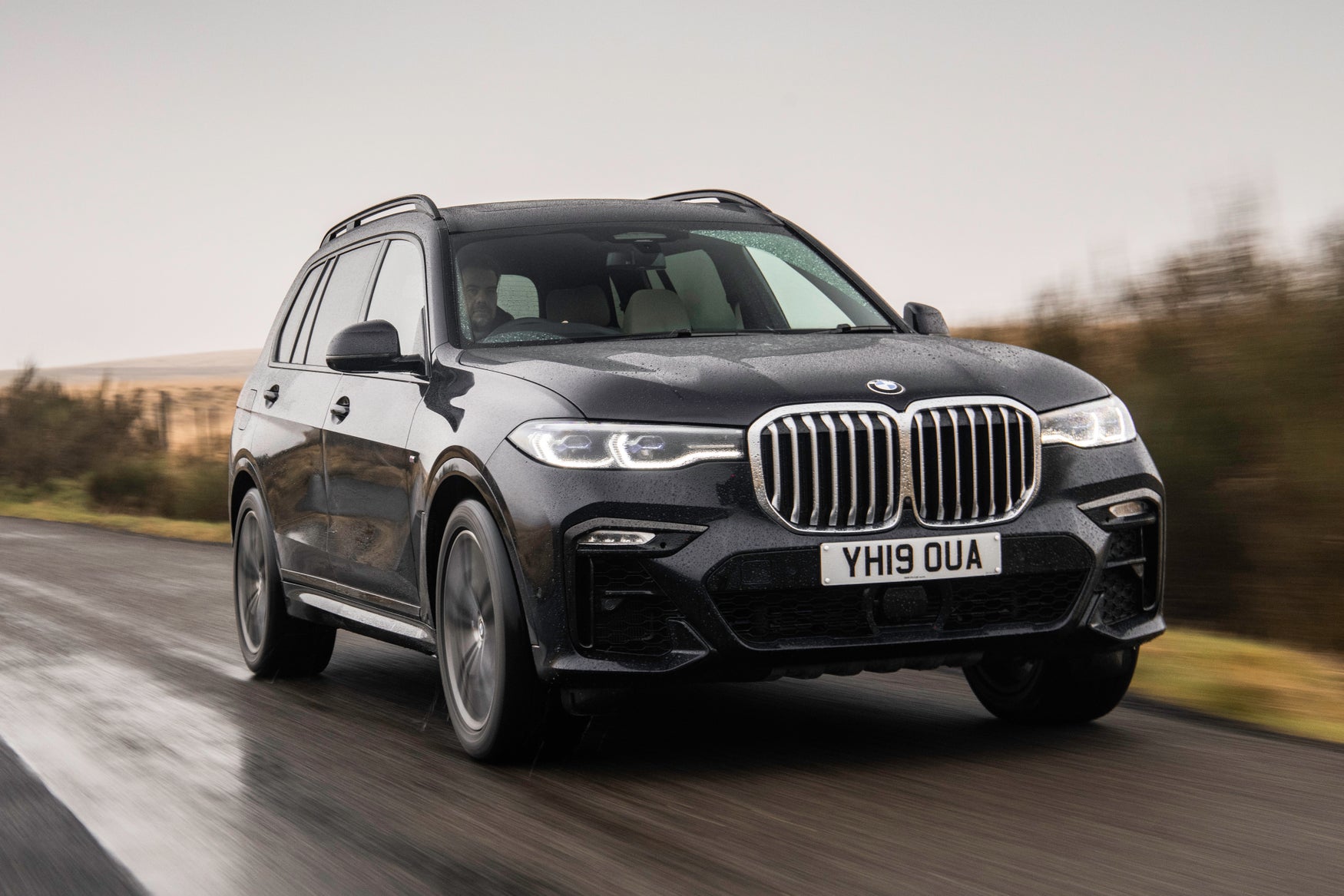 Looking to pick from a list of the best cars that are high up? Our team of experts has searched our cars for sale to find the best cars that are high up.
All the cars here have tall driving positions that give you a great view of the road ahead as well as making you feel safe and secure when you're sharing the road with larger vehicles. The cars here have a wide skill set that gives them broad appeal that covers a range of budgets.
Volvo XC40
Year launched: 2018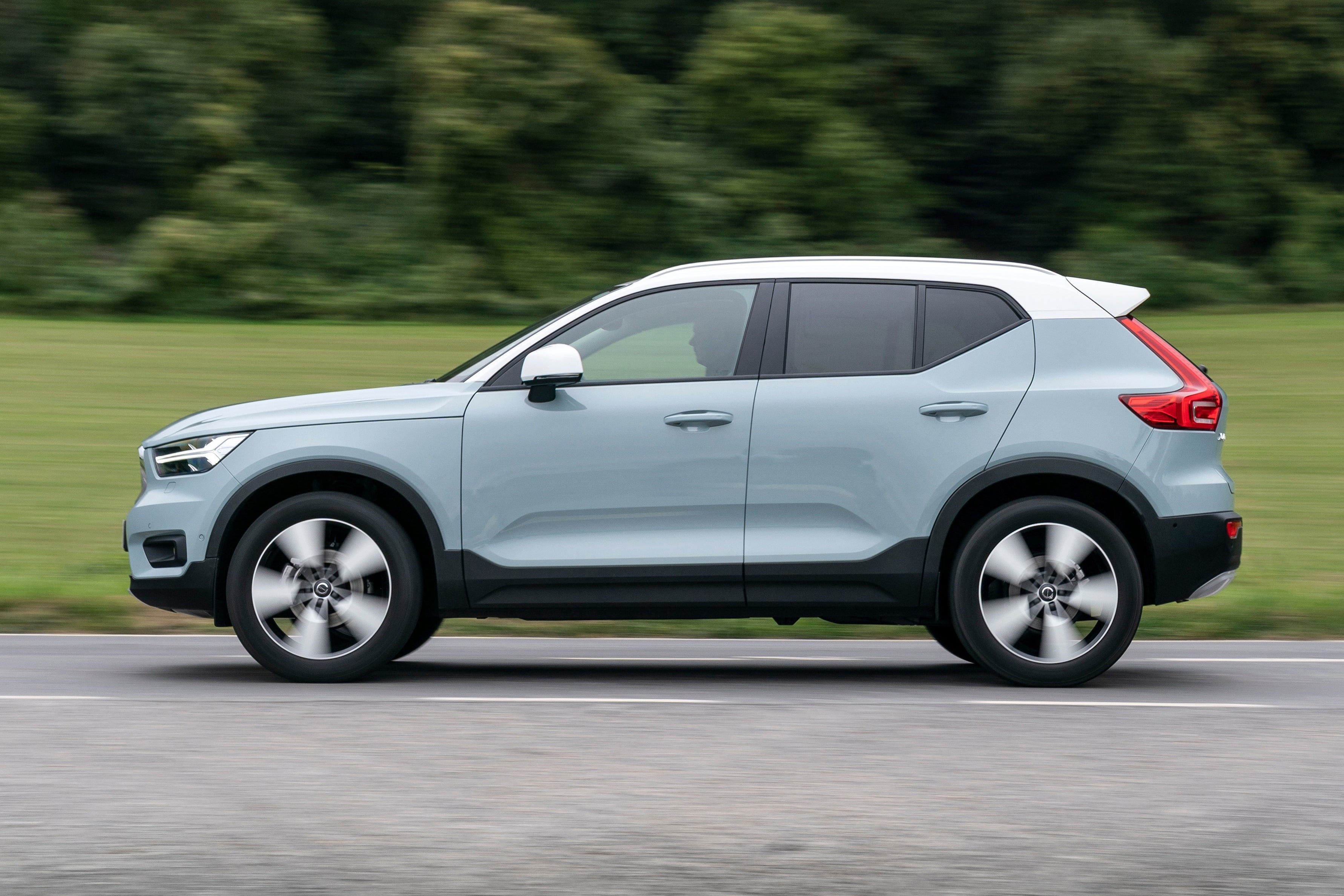 The Volvo XC40 is the smallest SUV in Volvo's range yet it's much taller than a conventional car. It has a more striking design than its larger models but gets the same posh interior, comfortable drive, hybrid engines and dedication to safety, which is why it leads this list of the best cars that are high up.
Bright colour door finishes give the XC40 a more playful feel than Volvo's more serious cars, but it carries a similar overall design with a dashboard that is dominated by an iPad-like central infotainment screen. It is also practical with room for four adults and a large, square boot.
Volvo focussed on making the XC40 very comfortable so it has soft suspension, a quiet interior and the option to specify a smooth-shifting automatic gearbox. You can choose from petrol, diesel and hybrid models meaning there's an engine to suit all situations.
BMW X5
Year launched: 2018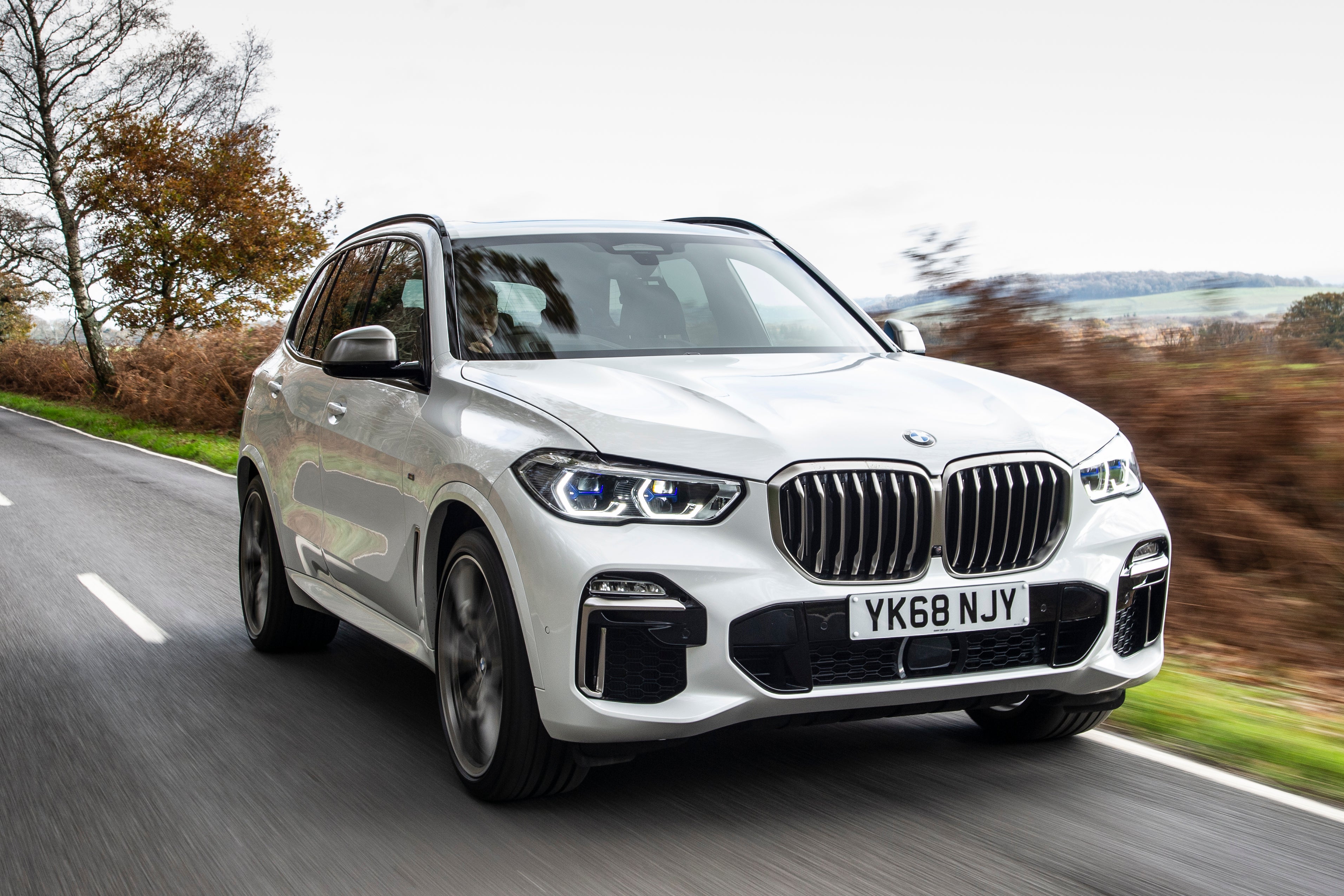 The BMW X5 is one of the best cars that are high up, adding everything you love about a BMW to a taller body shape that makes you feel safe on the road and gives you plenty of interior practicality. It's surprisingly sporty to drive for its size and comes with a great choice of engines.
The X5's interior feels very posh, with a driver-focussed design and a variety of pretty trims and leather upholstery to choose from. Its boxy shape means you get plenty of space for tall adults and the boot is large and practical.
You can drive the X5 enthusiastically in corners without it feeling like it is out its depth, yet it's also easy to control in town, as well as being quiet and comfortable on the motorway. You get a range of petrol and diesel engines to pick from as well as a hybrid that is very cheap to run on short trips.
SEAT Arona
Year launched: 2017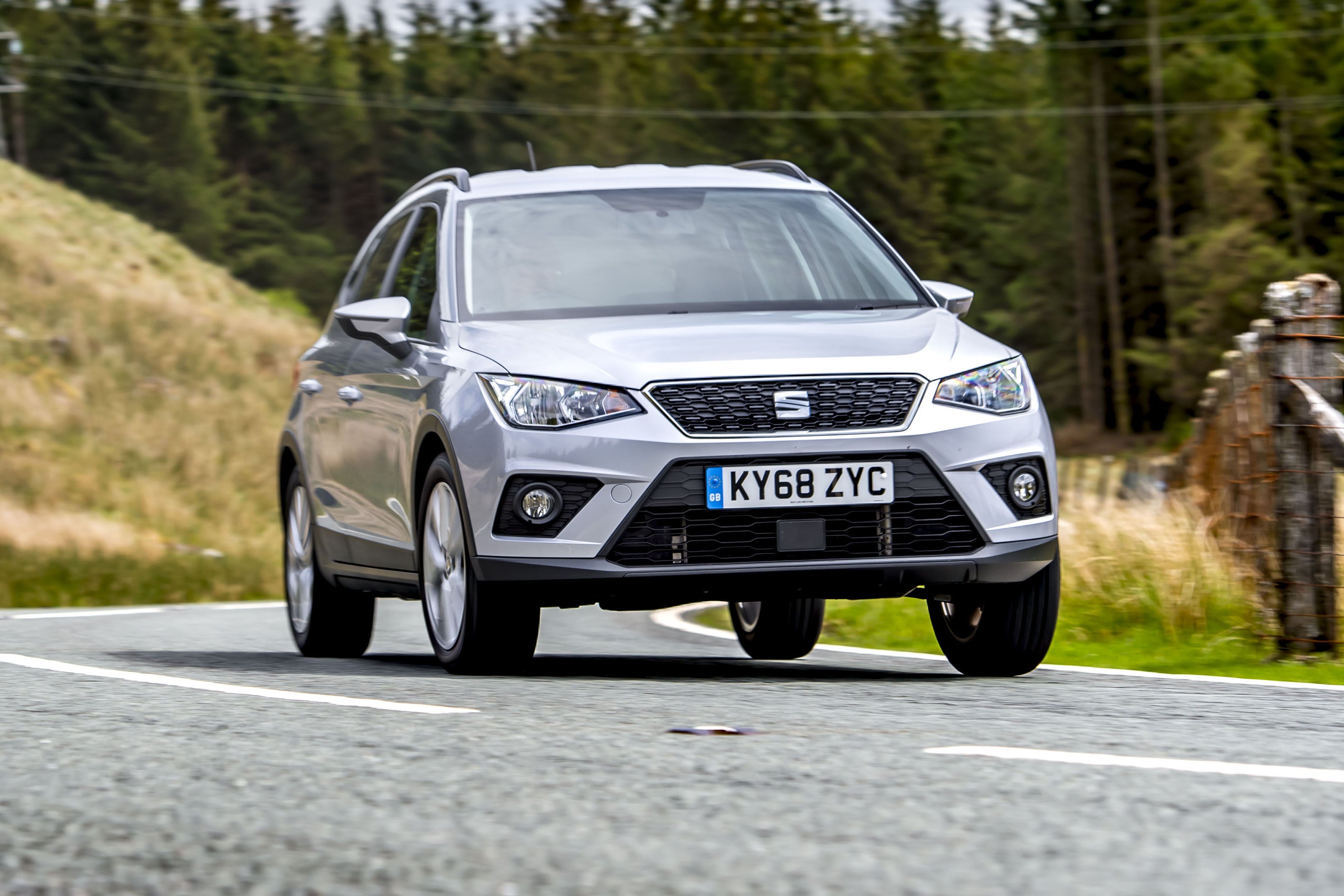 The SEAT Arona's tall body means it's more practical inside than a small car of the same size and you also get a better view out on the road, hence why it's on this list of the best cars that are high up. It has a modern interior and an excellent range of cheap-to-run engines.
Sit inside the Arona and you're met by a dashboard that has an intuitive design with clear logical controls and an infotainment screen that is easy to navigate. You get plenty of room to sprawl out in the front, a back seat that tall adults can sit comfortably in and a boot that's well-shaped and roomy.
You get a range of engines to choose from all of which offer adequate performance, although the 115PS petrol is the best all-rounder being both nippy and frugal. The Arona's an easy car to drive with light controls and it feels nimble in corners.
Mercedes-Benz G-Class
Year launched: 2018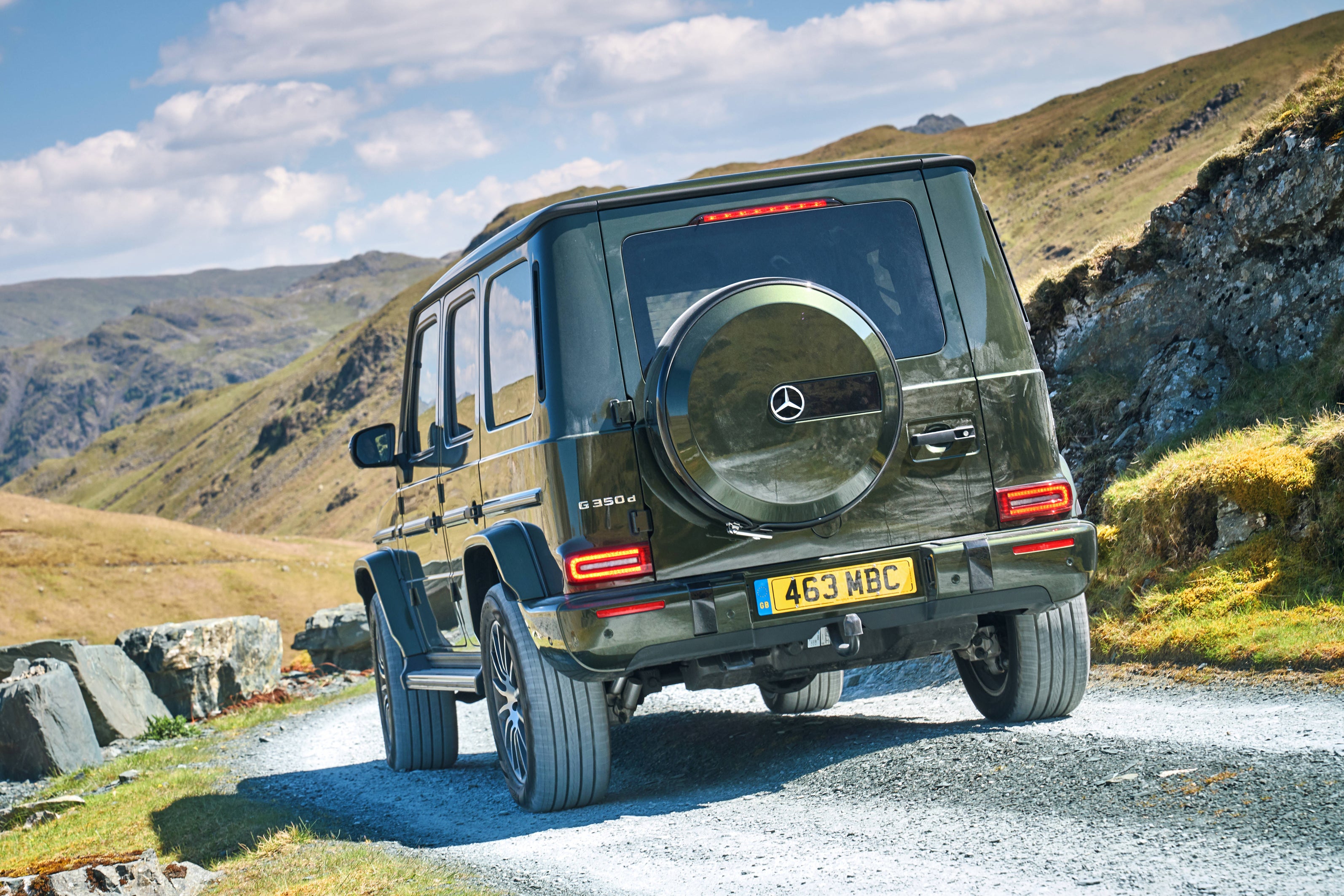 The Mercedes-Benz G-Class certainly isn't cheap but your money does buy you one of the best cars that are high up. When Mercedes updated the G-Class it kept everything you liked – its rugged looks and bulletproof feel – and modernised what was left.
Its plush cabin wouldn't look out of place in one of Mercedes luxurious saloons. Its upright design has lots of pretty trim pieces and you get a pair of large and colourful infotainment screens. Four adults have loads of room to stretch out and the boot is wide and square.
The G-Class is available with a range of powerful engines and comes with a sophisticated four-wheel-drive system with locking diffs that mean it can tackle pretty much anything you throw at it. Yet it's also easy to drive and comfortable.
Range Rover
Year launched: 2012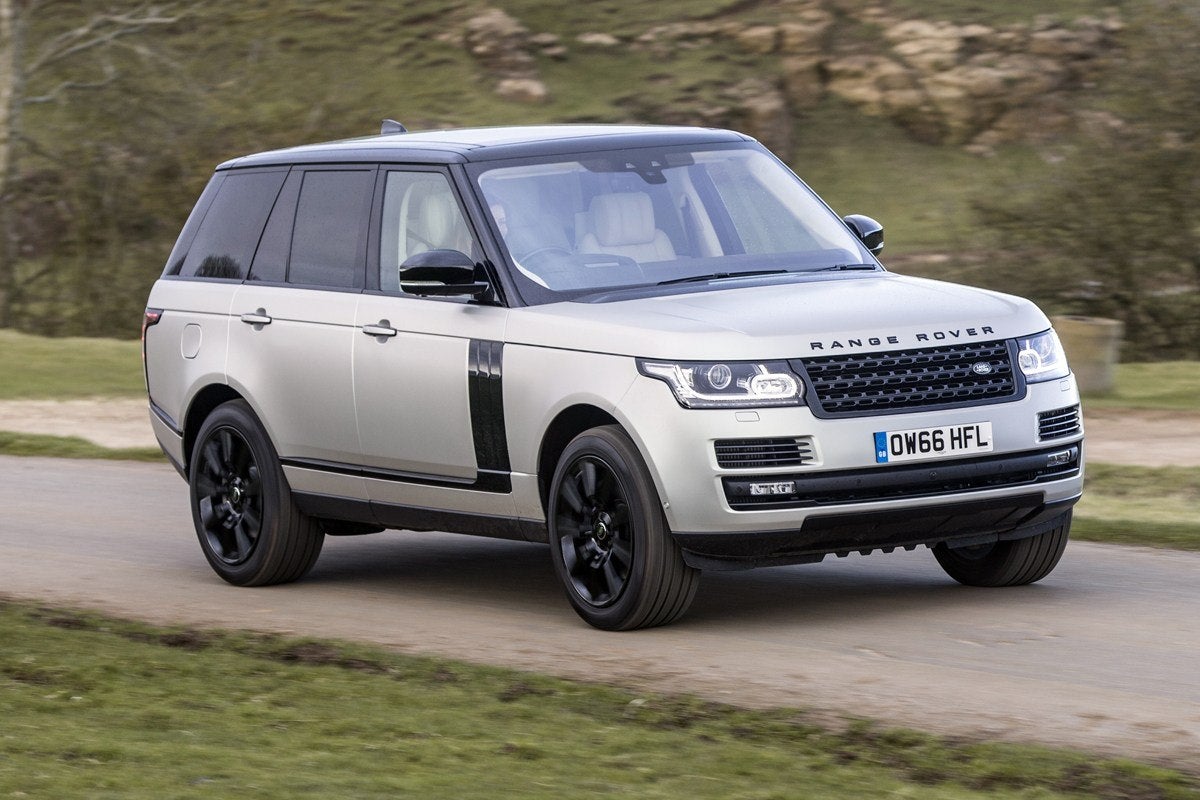 The Range Rover is the car that proved there is a market for a luxurious SUV. It feels like a posh saloon from the inside, but its high driving position gives you a much better view out and the adjustable air suspension means you can tower over other cars if you want to.
You get leather and wood on the inside and a large infotainment screen stops the dashboard looking overawed by fussy rows of buttons. The Range Rover's low glass line gives you a great view out and there's plenty of room for four adults, while the large boot will happily swallow all their luggage.
The Range Rover is very comfortable to drive and all models come with sophisticated four-wheel-drive that can adapt to off-road conditions including snow, sand and mud. You can choose from diesel, petrol and hybrid engines so there's something to suit everyone.
BMW X7
Year launched: 2019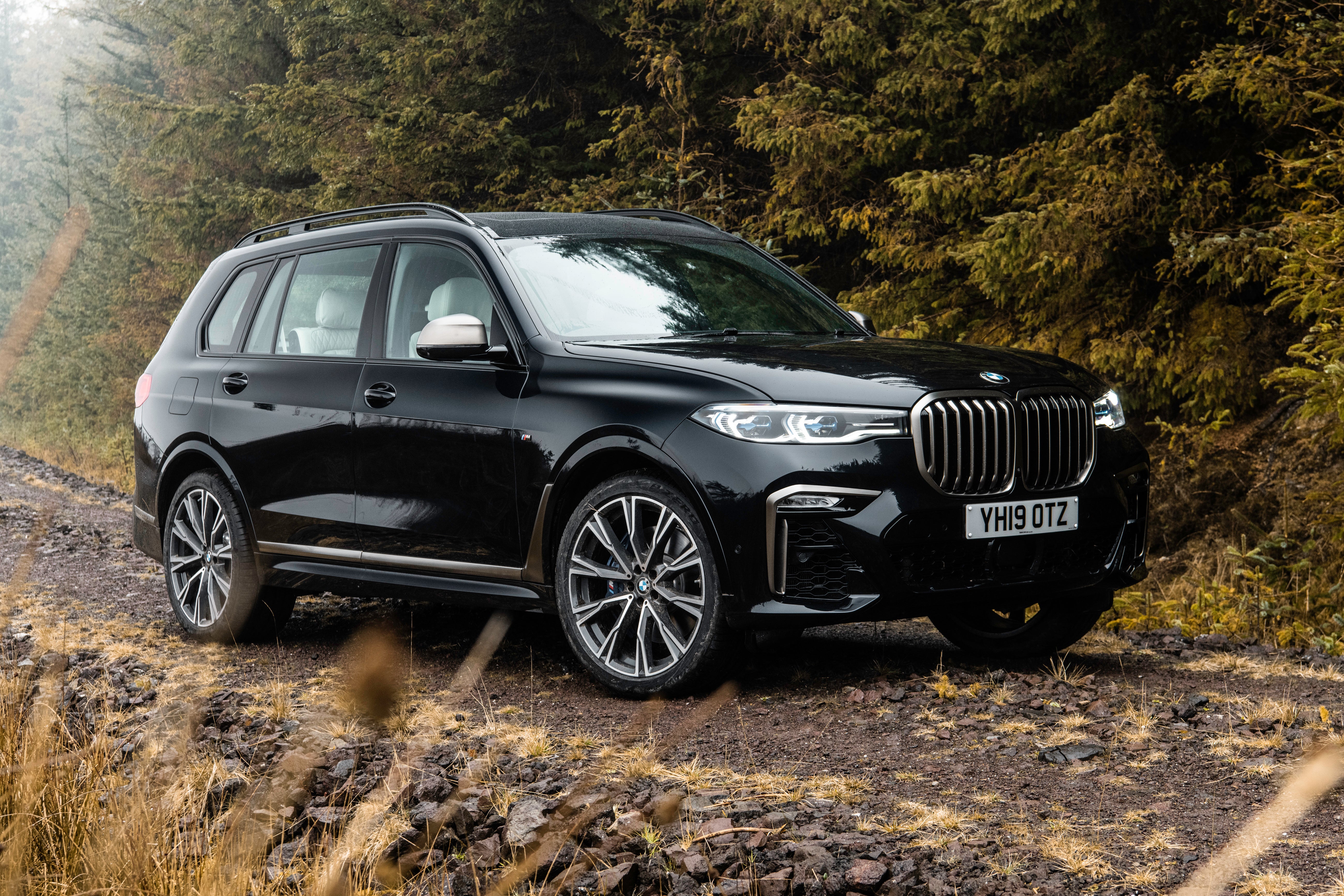 It's not just the BMW X7's questionable looks – that huge grille in particular – that makes it imposing, it's also the sheer size of it when you see it in the metal. If you can get past the looks, though, the X7 is one of the best cars that are high up you can buy.
A sculpted interior design means it feels every inch the luxurious SUV that it is, with posh materials used throughout, you also get a large infotainment screen that has voice activation and gesture controls. The X7's size pays off when it comes to practicality because it has room for seven adults.
Despite its size, the X7 has an uncanny ability to shrink around you in bends. The diesel model makes the most sense because it has lazy power and excellent fuel economy, though you can also choose from six and eight-cylinder petrols.
Rolls-Royce Cullinan
Year launched: 2018

The Rolls Royce Cullinan might just top this list of the best cars that are high up, were it not for its price – £250,000, since you ask. Ah well, we can all dream and the Roll Royce's combination of a luxurious interior and effortless V12 engine means there's plenty to dream about.
Only the finest materials are used inside the Rolls – the leather is soft and the wood looks and feels like the real deal. The design, meanwhile, focuses on traditional quality, rather than being glitzy and high tech. All very much like a Rolls Royce saloon but with the practicality of a hatchback boot and higher roof.
You only get one engine to choose from, but the Cullinan's twin-turbocharged V12 engine delivers stunning performance almost silently, though you'll need deep pockets to run it. Standard four-wheel drive means this is the first go-anywhere Rolls Royce.
Porsche Cayenne
Year launched: 2018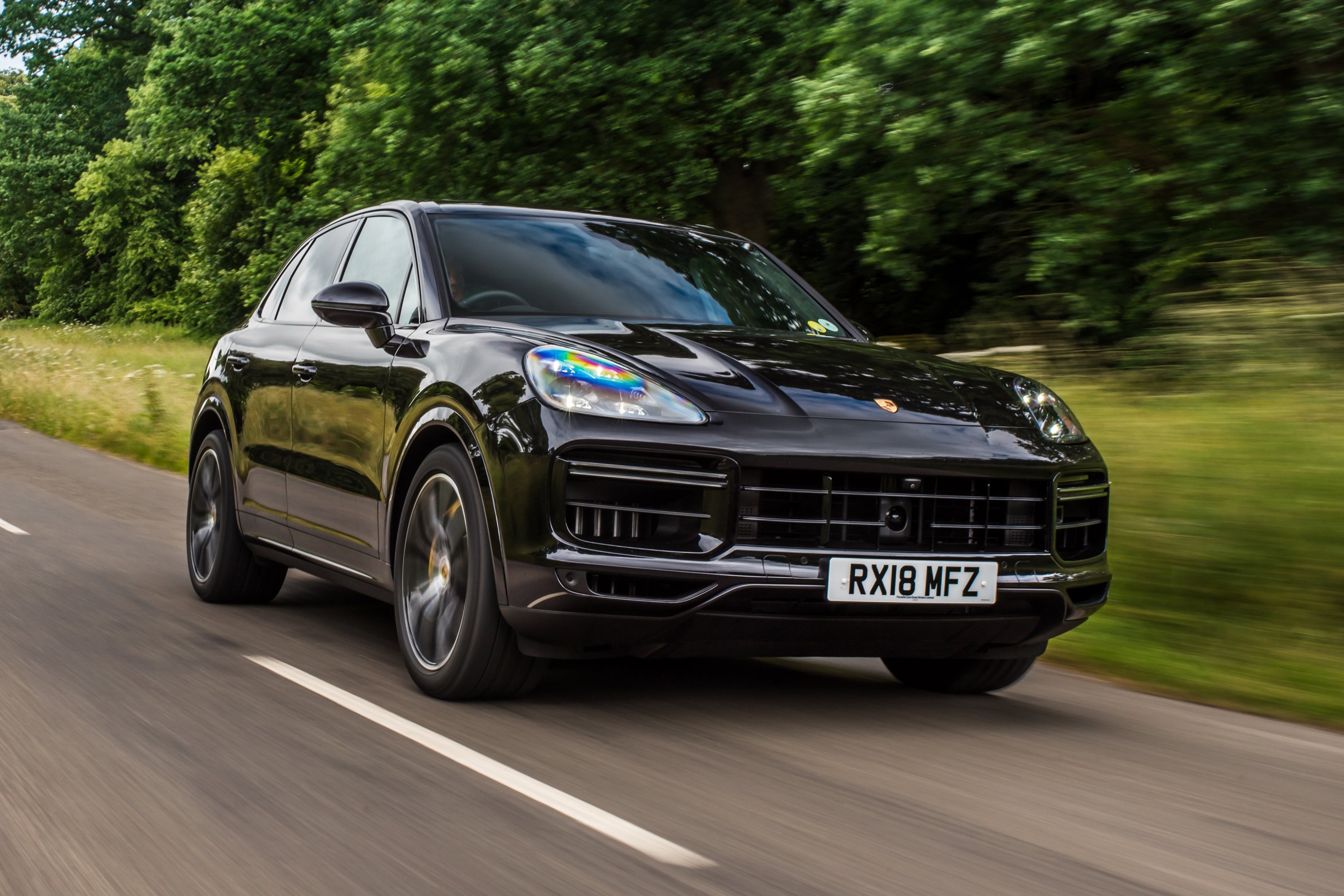 The Porsche Cayenne might have purists covering their eyes, but the fact is its huge sales numbers bankroll the company's other, more on-brand, projects. The fact of the matter is, the Cayenne is also a brilliant family car.
Its large exterior translates into a roomy interior which has plenty of space for four tall adults to stretch out and a large boot that'll swallow all their stuff. Porsche has even managed to make it feel quite sporty: the steering wheel feels nice to hold, you get lots of dials and two large grab handles on the centre console.
What will surprise you is how well the Cayenne drives for a large tall car. It grips doggedly in corners and you get a decent amount of feedback through the controls. Engines include petrols and hybrids with the range-topping model producing a mind-blowing 680PS.
Volkswagen T-Roc
Year launched: 2017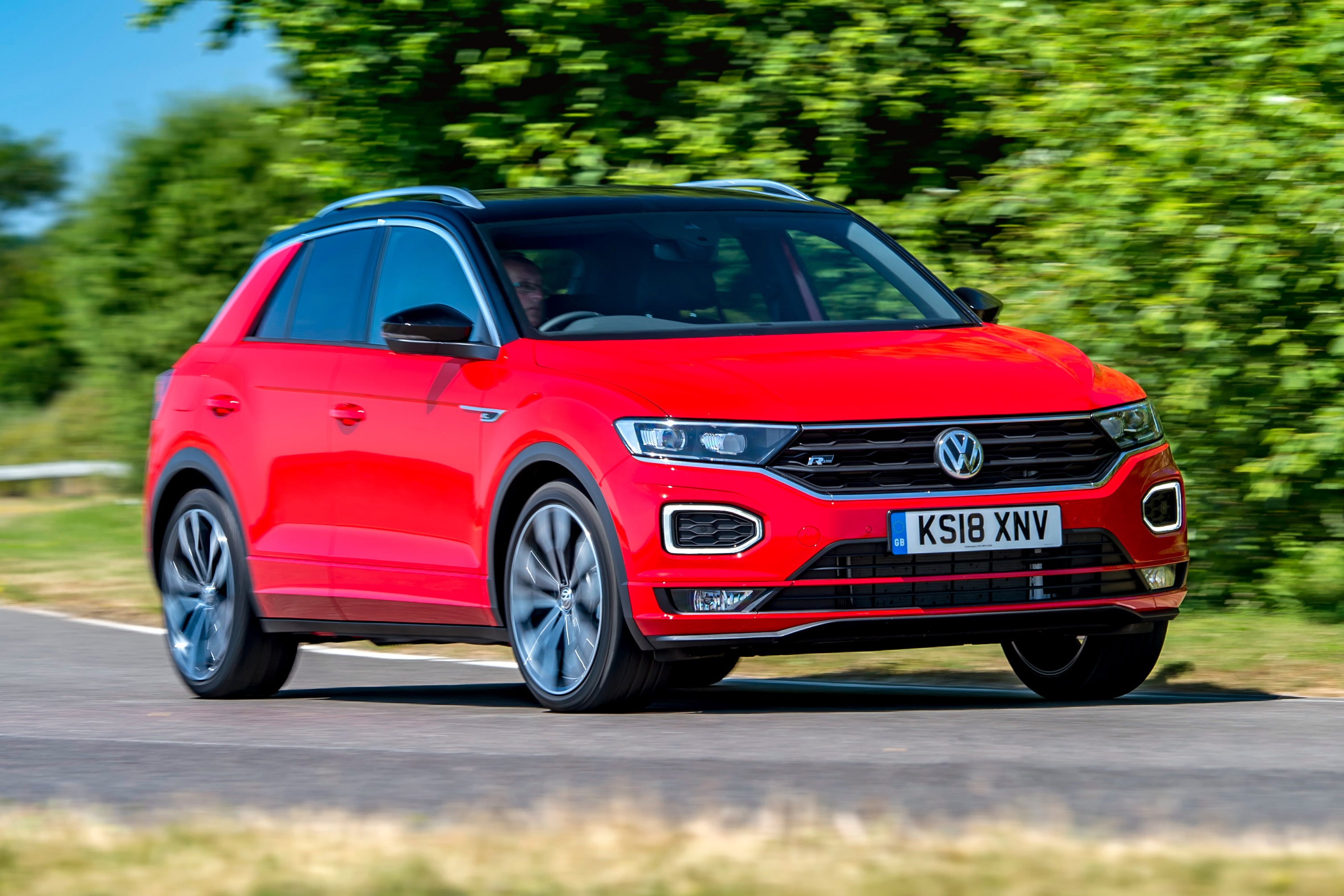 Want everything you like about a Volkswagen Golf but in a taller package? Then you best try the Volkswagen T-Roc. Its raised ride height gives you a clearer view of the road ahead and it means you don't have to bend your back so much filling the boot or fitting a child seat.
Inside, the T-Roc is laid out beautifully – it's the kind of car you can just jump in and use, which makes up for the fact that plastic quality isn't as good as you get in a Golf. That said, there's space for four adults and the boot is large.
The T-Roc is available with everything from a 1.0-litre three-cylinder petrol to the same powerful 2.0-litre that's fitted to the Golf R, so there's a model to suit everybody's needs and budgets and there all very easy to drive.
Suzuki Jimny
Year launched: 2019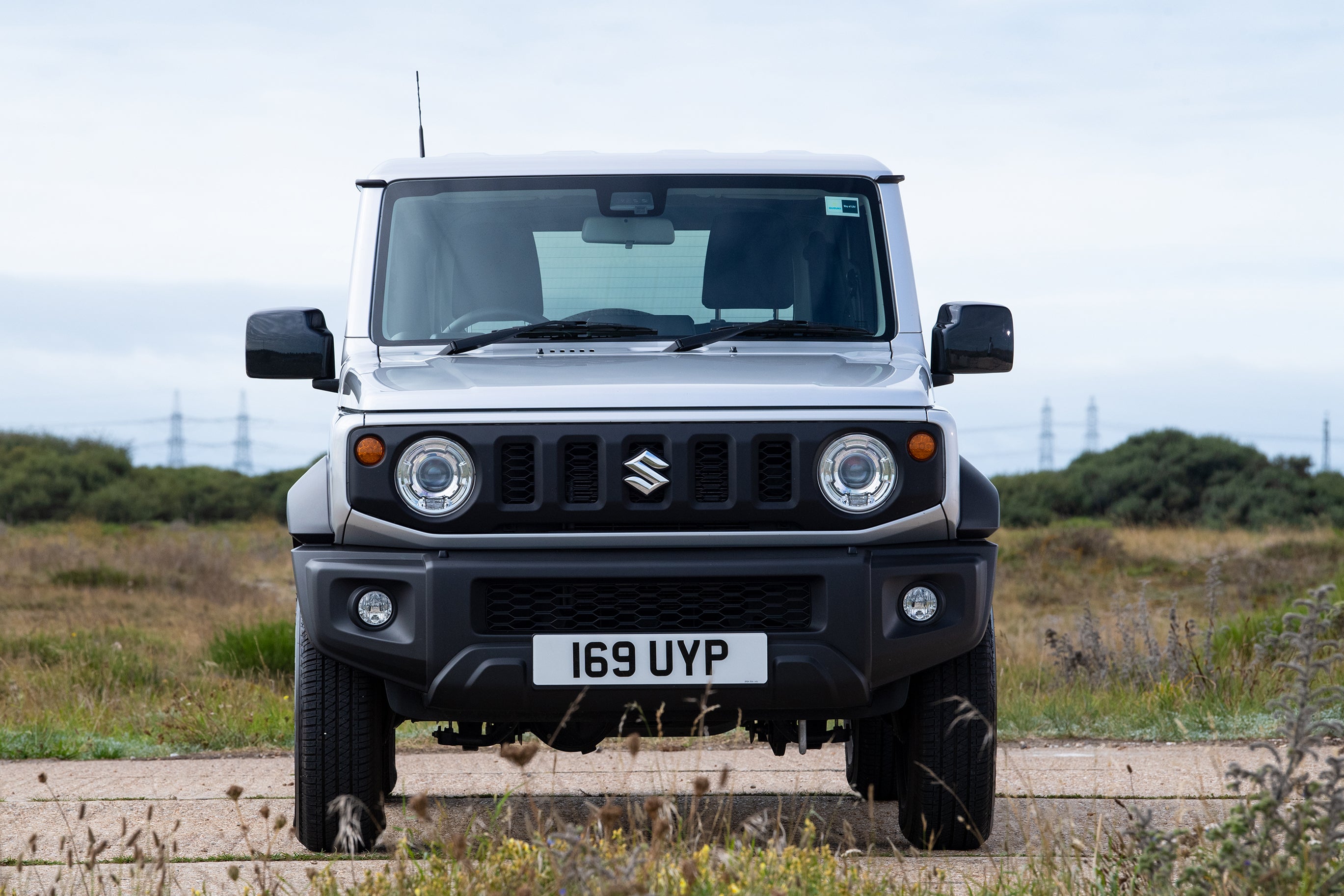 The Suzuki Jimny is one of the best cars that are high up if you don't want to break your budget on a large SUV. It's small but tall and is well worth considering if you're looking for an SUV that is worthy of the name.
Okay, so its small size means the back seat isn't very usable but kids will fit or you can fold the bench down to give yourself a van-like load capacity. The interior design is simple but you get all the kit you need including a colourful infotainment screen.
The Jimny feels a little strained on the motorway – its 1.5-litre petrol engine has to work its socks off to keep moving – but it comes with permanent four-wheel drive and a low-range gearbox that means the Jimny is just as capable off-road as a larger SUV.
The Suzuki Jimny has the highest driving position in a small car. It's a serious offroader with a high ground clearance to stop it scraping over rough and uneven terrain. Permanent four-wheel drive and a low-range gearbox mean the Jimny can keep moving when the going gets slippery.
Of all the models here, the car which has the best quality is undoubtedly the leather, wood and chrome-lined Rolls Royce Cullinan, though naturally, you pay a hefty premium. It takes all the luxury you get in a normal Rolls Royce and adds a more practical interior and the ability to go offroad.
The highest SUVs are those massive premium cars – like the BMW X7 and Range Rover. More agricultural choices like the Land Rover Defender and Mercedes-Benz G-Class sit pretty high, too.
BMW X5
xDrive M50d 5dr Auto
Manufacturer Approved
Marshall BMW Salisbury

Wiltshire, SP13YU
PCP: £820.97/mo
Representative example: Contract Length: 36 months, 35 Monthly Payments: £820.97, Customer Deposit: £8,609.00, Total Deposit: £8,609.25, Optional Final Payment: £31,547.65, Total Charge For Credit: £11,495.85, Total Amount Payable: £68,890.85, Representative APR: 9.9%, Interest Rate (Fixed): 9.9%, Excess Mileage Charge: 17.63ppm, Mileage Per Annum: 10,000