Cars that are in high demand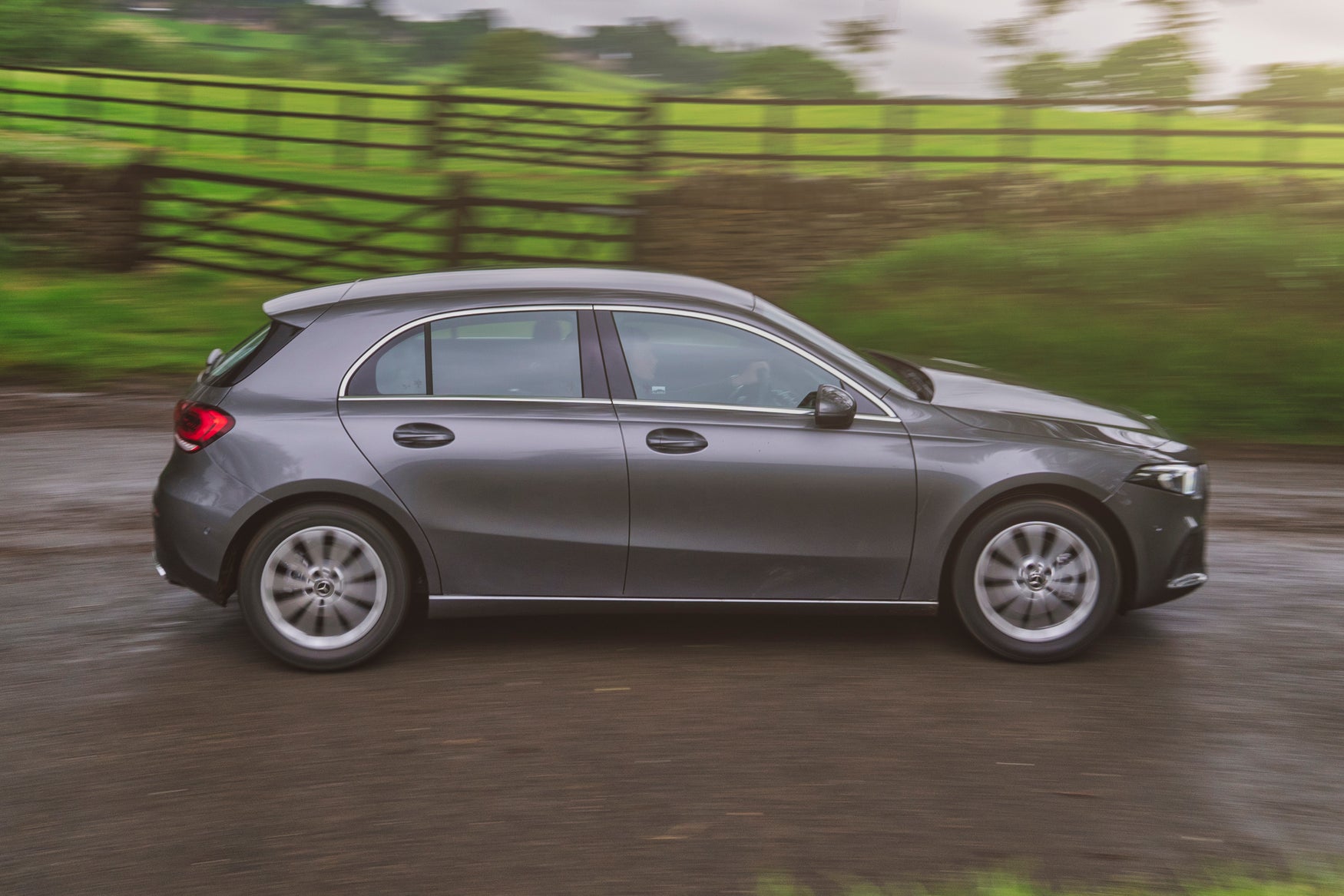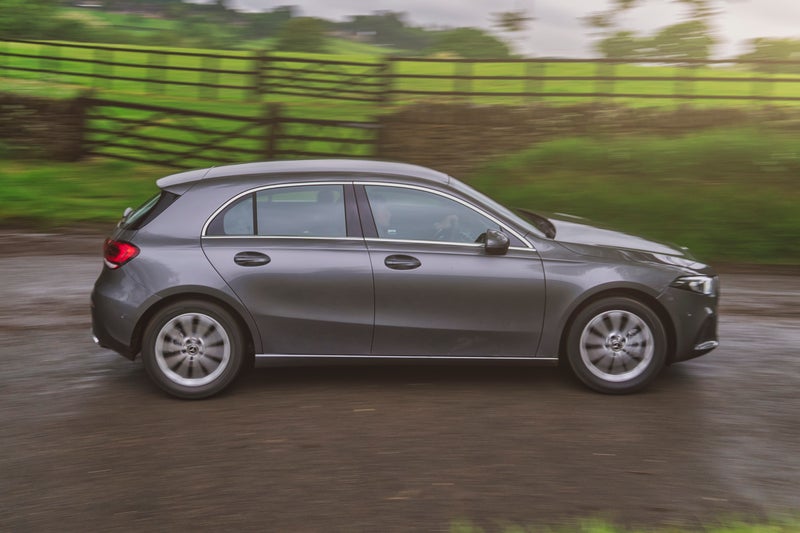 Ever wanted to know which cars are the most popular with UK buyers? Well, we've compiled the top ten best-sellers for your perusal.
It makes sense to buy, or at least look at, the best selling cars to figure out which model is best for you. The cars in this list aren't unique by any means, that's a given, but they're top sellers because they successfully blend the best characteristics drivers want at a price that's right.
The ten cars in this list were the ten best overall sellers in the UK in 2019. The figures come from all car registrations from January to December 2019 and were correlated by The Society of Motor Manufacturers and Traders (SMMT).
Ford Fiesta
Year launched: 2017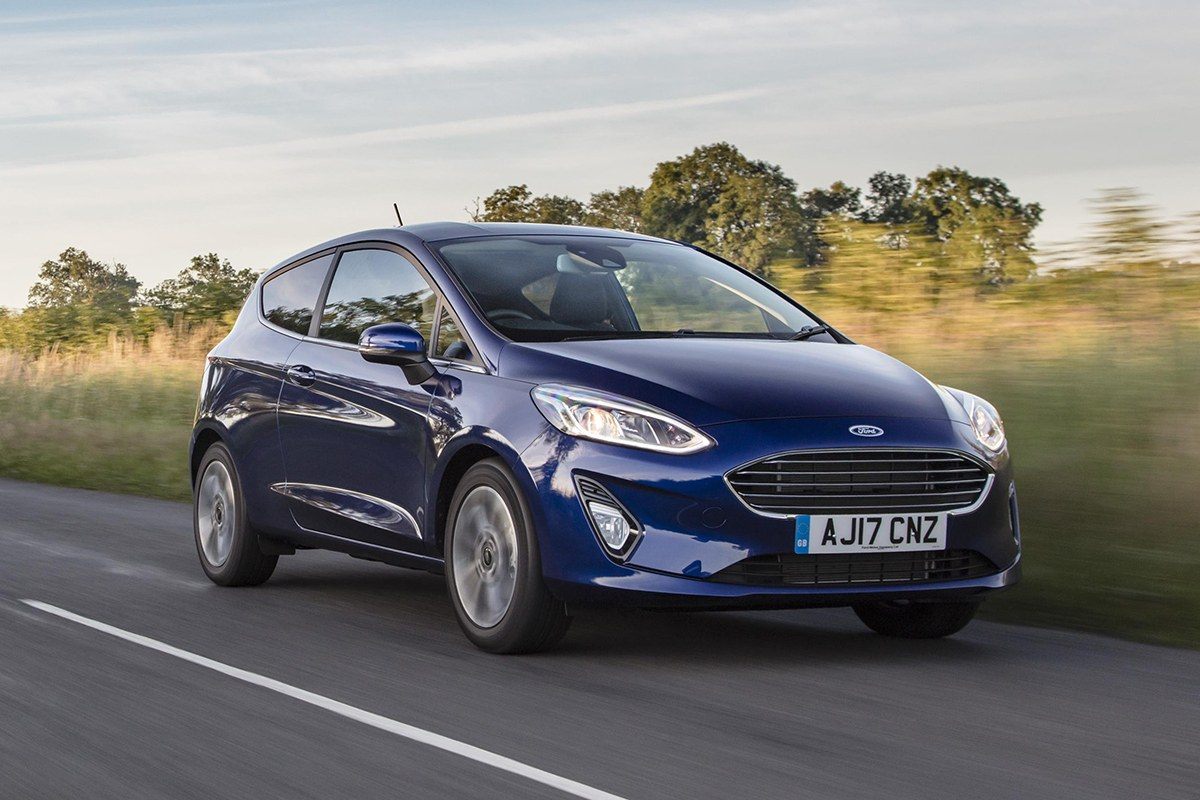 It's easy to see why everyone and their mum seems to have a Fiesta of some sort; the Ford is justifiably so successful by providing buyers with a massive suite of models, engines and options. There are also the hot hatch ST, off-roady Active and posh Vignale versions for even more variation. If you can't find a Fiesta to suit your needs, you're either very fussy or just not in the market for a small hatch.
Both the three and five-door models offer exactly the same amount of cabin space, but the five-door's easier access to the rear seats will be a prime consideration for anyone with children. As for rear practicality, the Fiesta's boot has up to 292-litres of space with the seats up - which puts it in the low/middle end of this class. While the 1.5-litre TDCi turbodiesel engines are perfect for those who rack up large mileages in their Ford Fiesta, our pick is one of the 1.0-litre Ecoboost petrols.
The Ford Fiesta sits in a packed class with some extremely good rivals. The Volkswagen Polo is pricier, but undoubtedly more upmarket, while a MINI or Audi A1 are both good choices at the more premium end of the market. The Mazda 2, Skoda Fabia, and Toyota Yaris are also great choices. But, we think the real rival to compare the Fiesta to is the SEAT Ibiza - which isn't as good to drive, nor as comfortable, as the Ford - but pips it slightly on standard kit and space with a 355-litre boot. Regardless, the Fiesta does it all and does it very well - especially if you want the best all-rounder going.
Volkswagen Golf
Year launched: 2020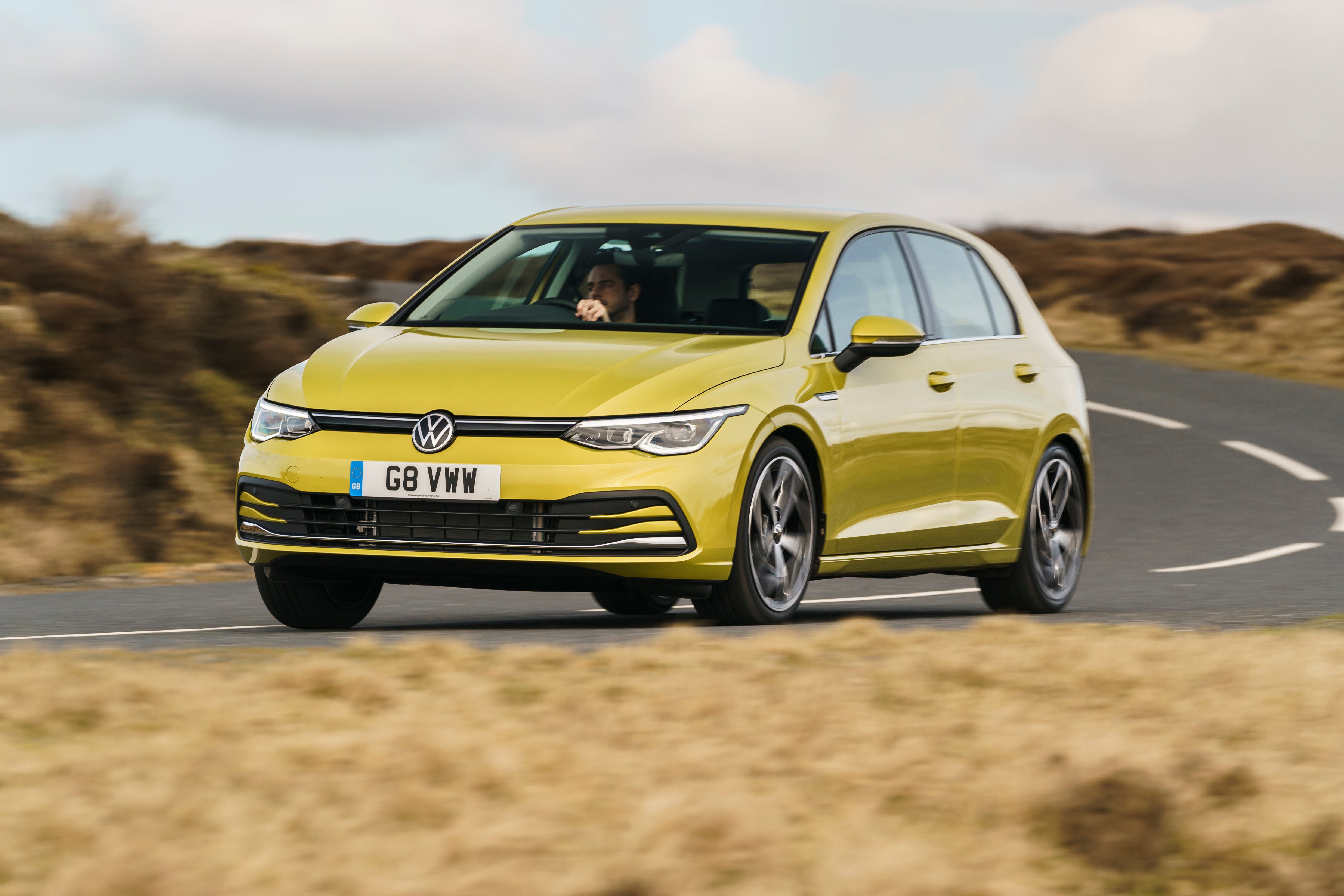 The Volkswagen Golf is so good at what it does that it's no wonder it's been the crème de la crème of family car choices for decades. It's hard to imagine a buyer the Golf wouldn't suit due to the superb interior, engaging performance and punchy engines. The downside? Prices for a new Golf start at more than £23,000 - which is a chunk more than competitors like the Ford Focus, Honda Civic and Mazda 3.
It'll also be a bit of a push to use as your main family car - it's going to feel pretty cramped with two adults, a pair of children and luggage for a weekend away. But, the latest generation - launched in 2020 - is packed with digital tech and has a stylish cabin that could rival more premium rivals from the likes of Audi and Mercedes-Benz. There's also a wide range of engines on offer and even the most affordable models are loaded with standard equipment.
Thanks to the wonders of depreciation, you can pick one up a used Volkswagen Golf for Vauxhall Astra money. Sure, it's got faults but nothing really beats it as an overall package.
Ford Focus
Year launched: 2018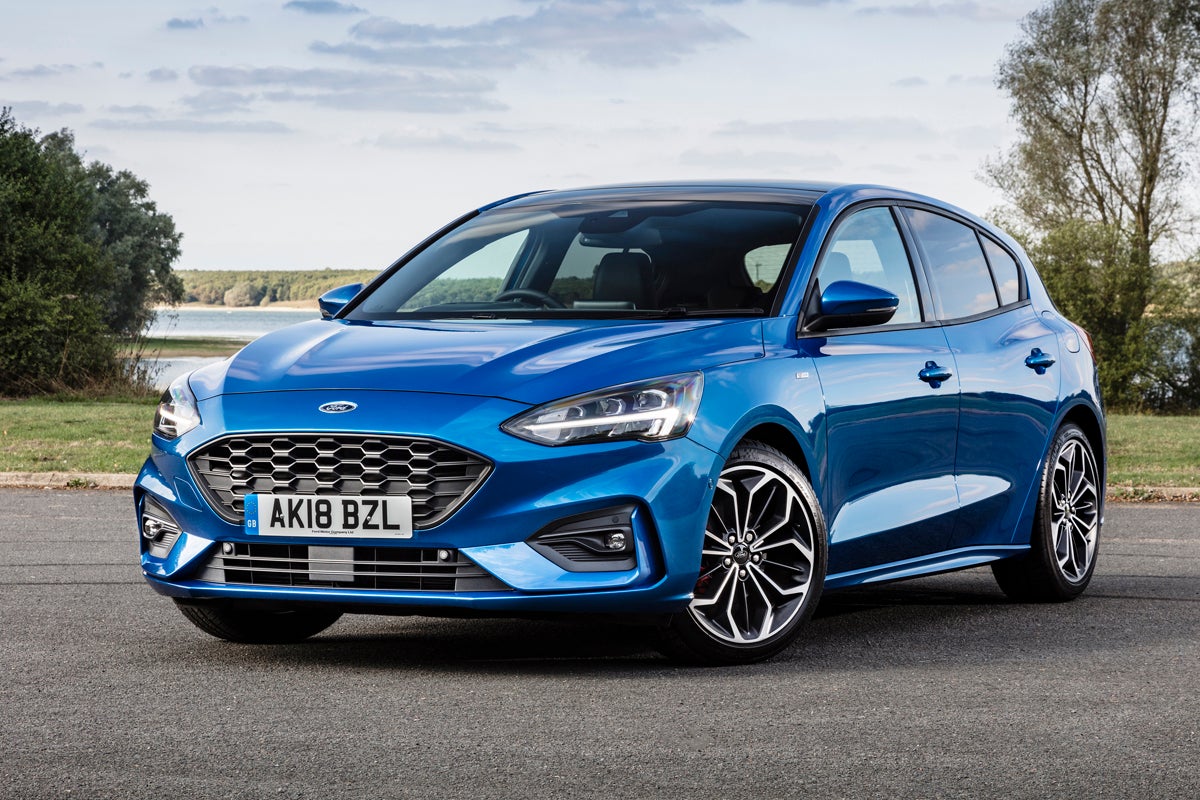 The Focus might not look all that exciting outside or feel entirely glamorous inside, but it's a great choice - especially for small families. For starters, it's excellent on the road as you'd expect from Ford. Offering one of the most dynamic driving experiences of any hatchback this size and a wide range of petrol and diesel engines - which give a mix of power, refinement and economy - mean the Ford Focus is a constant best seller in the UK.
It isn't quite as premium as a Volkswagen Golf or as exciting as a BMW 1 Series, but it'll also cost a lot less than both. The interior is good quality, though it's a little drab and cluttered for our liking. There are definitely small family hatchbacks that are cheaper, roomier, more versatile and better on quality. However, no rival is better to drive than the Ford Focus.
The 1.5 EcoBlue diesel engine in 120PS form is powerful, refined and economical. If you're a high-mileage driver then this is definitely the one to have. However, if your regular distances are more modest, the 125PS 1.0 EcoBoost petrol engine is the one to go for. As for trims, Zetec isn't missing much, but we wouldn't blame you for upgrading to one of the ST-Line or Titanium cars for a bit of extra sportiness or luxury.
Vauxhall Corsa
Year launched: 2019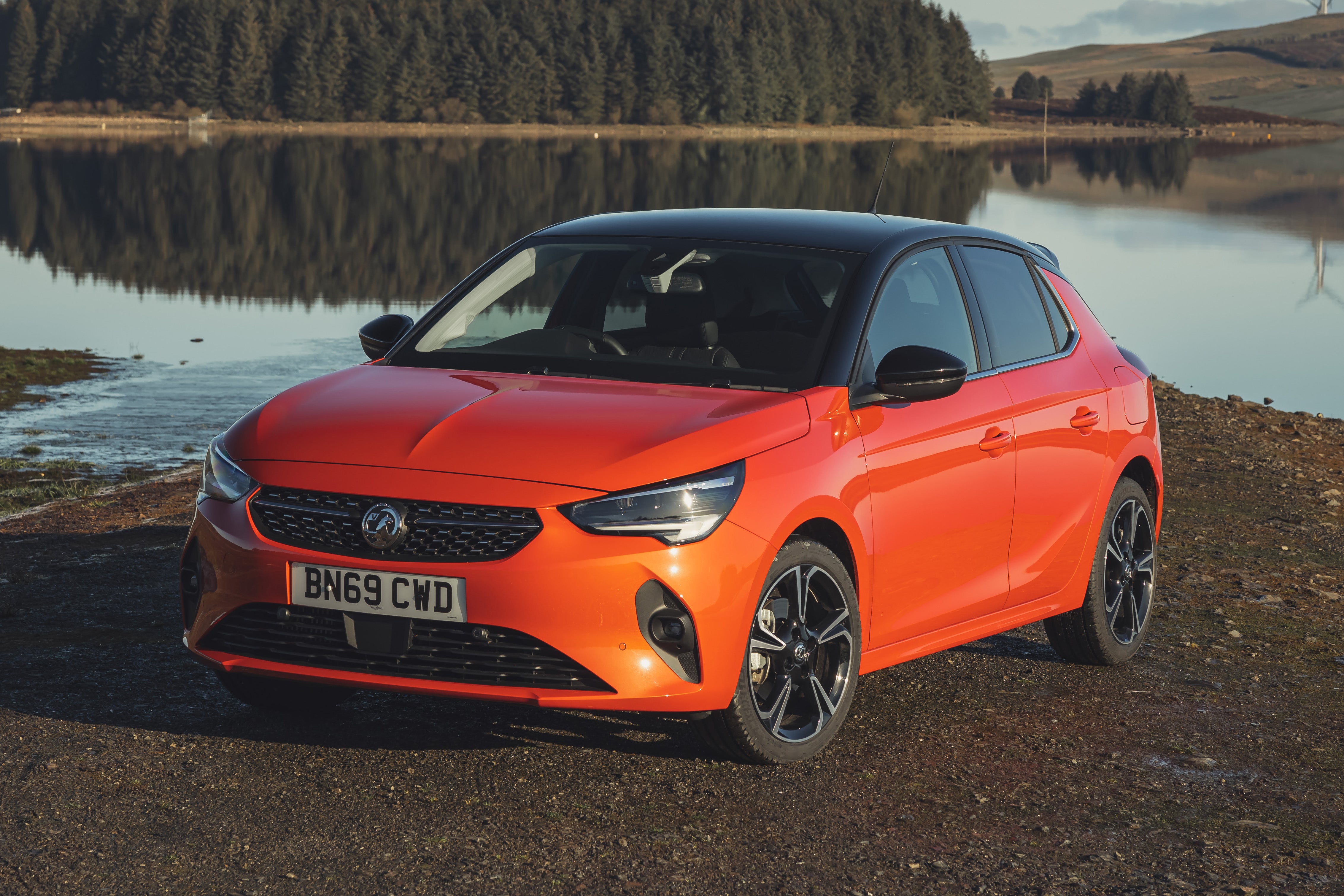 Cheap to run, well-equipped and easy to drive, the Vauxhall Corsa is a great all-rounder. It's also one of the better looking small hatchbacks, but it can't match the fun of the Ford Fiesta or the everyday practicality of the SEAT Ibiza. So, where does it excel? That's simple: affordability.
The Vauxhall Corsa has plenty to offer buyers who are in need of a small car that provides decent running costs, keen driving and a youthful appeal compared to the likes of the more mature Volkswagen Polo or Mazda 3. Though, it isn't the most comfortable ride - feeling quite unsettled at low speeds and bumpy over potholes. But the 1.2-litre 100PS petrol is one of the best petrol engines on sale today - offering quick acceleration, refinement and reasonable economy figures.
All versions of the Vauxhall Corsa are generously equipped as standard, too. Even entry-level models get LED headlights, 16-inch alloy wheels and touchscreen infotainment with Apple CarPlay and Android Auto compatibility as standard. However, in reality, the cabin is more cheap than cheerful with cramped rear seats and lots of grey plastics. The infotainment is also a long way behind the quality of the systems used by competitors.
Mercedes A-Class
Year launched: 2018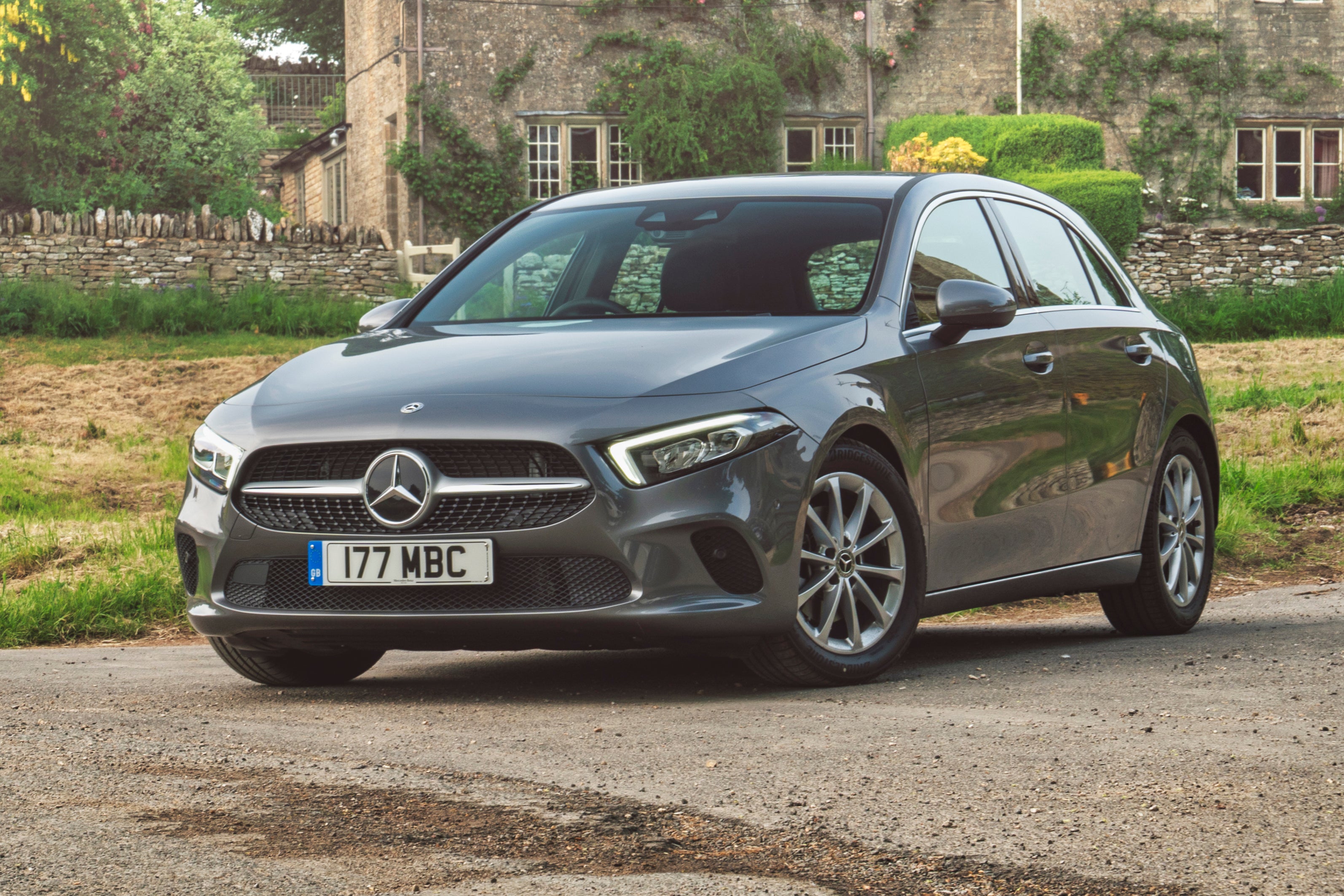 If you've decided to buy a premium hatchback that leaves the choice between the Audi A3, the BMW 1 Series and the Mercedes A-Class. What the A-Class has going for it is a very comfortable ride and stunning interior - including the clever twin-screen infotainment system.
The rest of the standard equipment is a little bit hit-and-miss (not all versions have Apple Carplay/Android Auto, for example), but most of what you need is provided. As for engines, the A180d is a popular option with diesel buyers. It features a 1.5-litre engine with 116PS, which is both peppy and economical. The A200 petrol isn't a bad engine, but it isn't as refined as the diesel - which is a bit of a weak spot for low-mileage drivers wanting the little Mercedes-Benz.
Overall, it matches the BMW 1 Series at almost every step of the way - but if you want a more engaging drive, the BMW would be our pick. If you're happy with something frugal on fuel, posh and mature - the A-Class will be ideal.
Nissan Qashqai
Year launched: 2013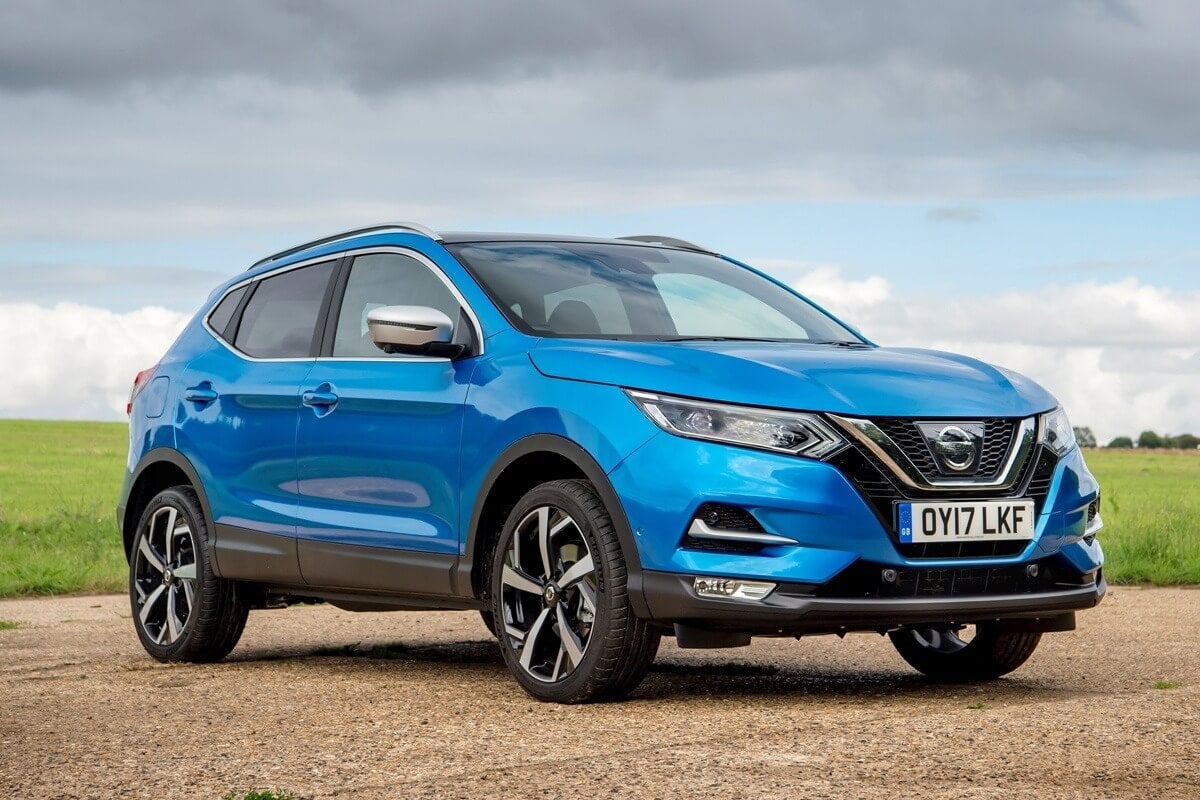 The Nissan Qashqai is an affordable all-rounder that you won't have to worry about replacing as your family grows. It's practical, good value (particularly as a used car) and reliable. As a new car, the Nissan Qashqai isn't quite as competitive as it once was, but due to it's popularity - there's plenty to choose from secondhand. That means you can afford to be picky about the colour, trim or engine.
The Qashqai was also developed in Britain, which is probably why it copes so well with rubbish, potholed British roads. It handles nicely, too, feeling more car-like than a traditional SUV. When Nissan facelifted the Qashqai in 2017, it got an even more premium-look exterior and infotainment was much-improved - so our advice would be to try and find a newer model to get the most bang for your buck.
Impressive rivals in the form of the Skoda Karoq, Honda CR-V, Kia Sportage and Peugeot 3008 now make the Nissan Qashqai look a bit unpolished - especially considering the Kia gets a seven-year warranty that's transferable between owners. Yet, the all-round capabilities and low used prices of the Qashqai keep it competitive.
Ford Kuga
Year launched: 2020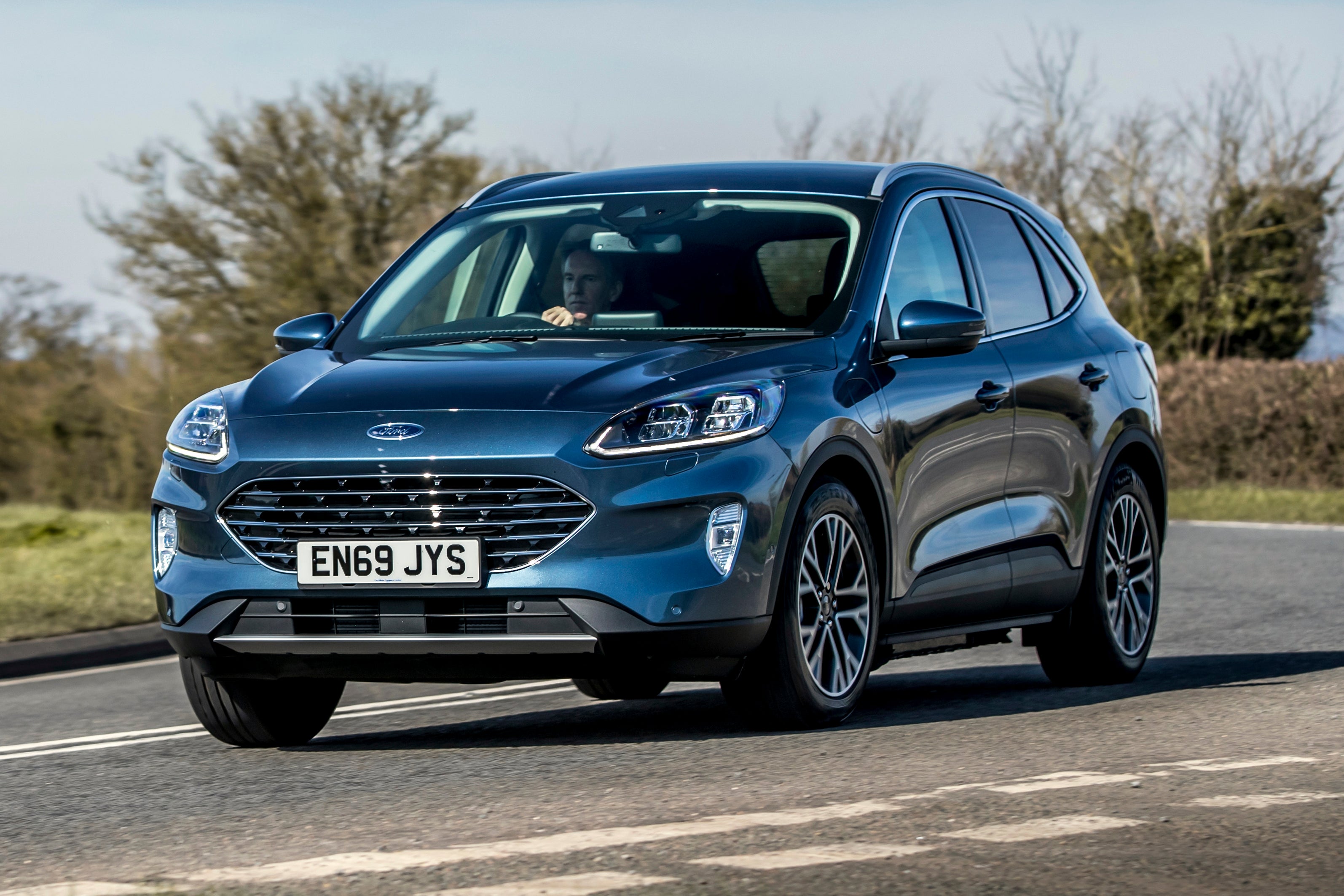 While it will be a little while before depreciation works its magic, there are reasonably low prices on 2019 models which were discounted in preparation for the 2020-launched Kuga. The old model was on sale from 2013 to 2020 and - by the end of its lifespan - it really couldn't cut it against fresher crossover rivals, especially due to outdated styling. But both generations have the same ethos: the everyman appeal.
Firstly, there's a wide range of engines on offer, including petrol, diesel, mild-hybrid and plug-in hybrid versions. The kit list on the most affordable Zetec trim is also comprehensive, with 17-inch alloy wheels, Ford's Quickclear heated windscreen and eight-inch SYNC3 navigation system.
The Kuga certainly has space and practicality on its side, with more accommodating rear seats and a more practical boot (645 litres) than the older model. There's plenty of leg and headroom wherever you're sat, while the rear bench can slide 150mm forwards and backwards for more space for passengers or in the boot for stuff.
MINI 3-door
Year launched: 2014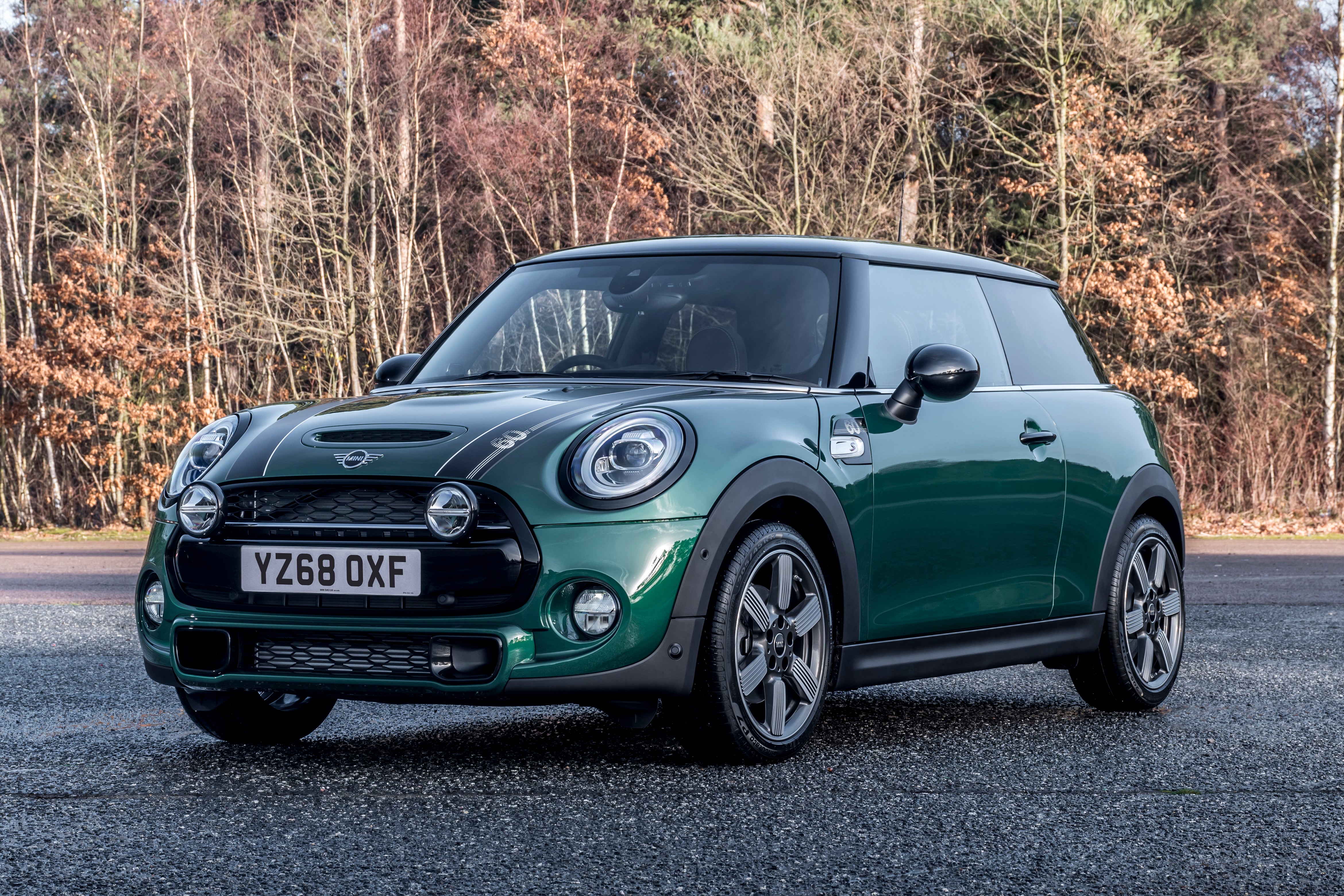 The MINI hatchback isn't the most practical car by a long shot, but what it does offer is the fun factor that most other cars in this class are missing. The main reason for that is the MINI's handling, which is bound to make you smile. In addition, you get the famous MINI styling, a premium interior and zesty (but economical) engines.
Strong residual values are good news if you're buying new, but older examples will still cost a pretty penny. Fortunately, the wide range of trims and a decent standard kit list mean you can wait for the right one to come around. All the models ride well, with little in the way of wind or road noise. However, space isn't the MINI's strong suit so adults will struggle with the limited rear space. Calling it a family car would be quite a stretch.
The cheapest way into a MINI is the One model with its 102PS 1.5-litre petrol engine. It's fine around town, but we'd steer towards the Cooper with its 136PS version of the same three-cylinder 1.5-litre motor for its better performance on motorways. MINI has dropped its diesel engine offerings, though, so you'll need to look to the used market if you cover a lot of miles. Honestly, if you want a car that you can make feel like your own with a huge amount of personalisation available - there's no point giving any other models a look in.
Volkswagen Polo
Year launched: 2017

The Volkswagen Polo scores well in every area that a small car should, plus some. The interior is nicer than you'll find in most small hatchbacks, meaning it can almost match the MINI or Audi A1. It also has more space than most similarly-sized cars. But all that space, comfort and quality comes at a price that's a little higher than most of its rivals. While this means you'll get strong residual values if you buy new, used buyers have to be willing to part with more cash than they would for a SEAT Ibiza or Ford Fiesta.
Saying that, it's one of the few cars to get a full 10 out of 10 from us. Effortless to drive, spacious and backed by an excellent range of petrol engines - the Volkswagen Polo is the best excuse you'll ever need for downsizing your daily driver. The 1.0 TSI is an impressively punchy engine that's one of the best around regardless of model.
Admittedly, the Polo is pricier than many of its talented rivals, but it's also one of the most accomplished cars in its class. It also offers a relatively large boot (355 litres or 1125 litres with the seats down if you're looking for practicality.
Kia Sportage
Year launched: 2016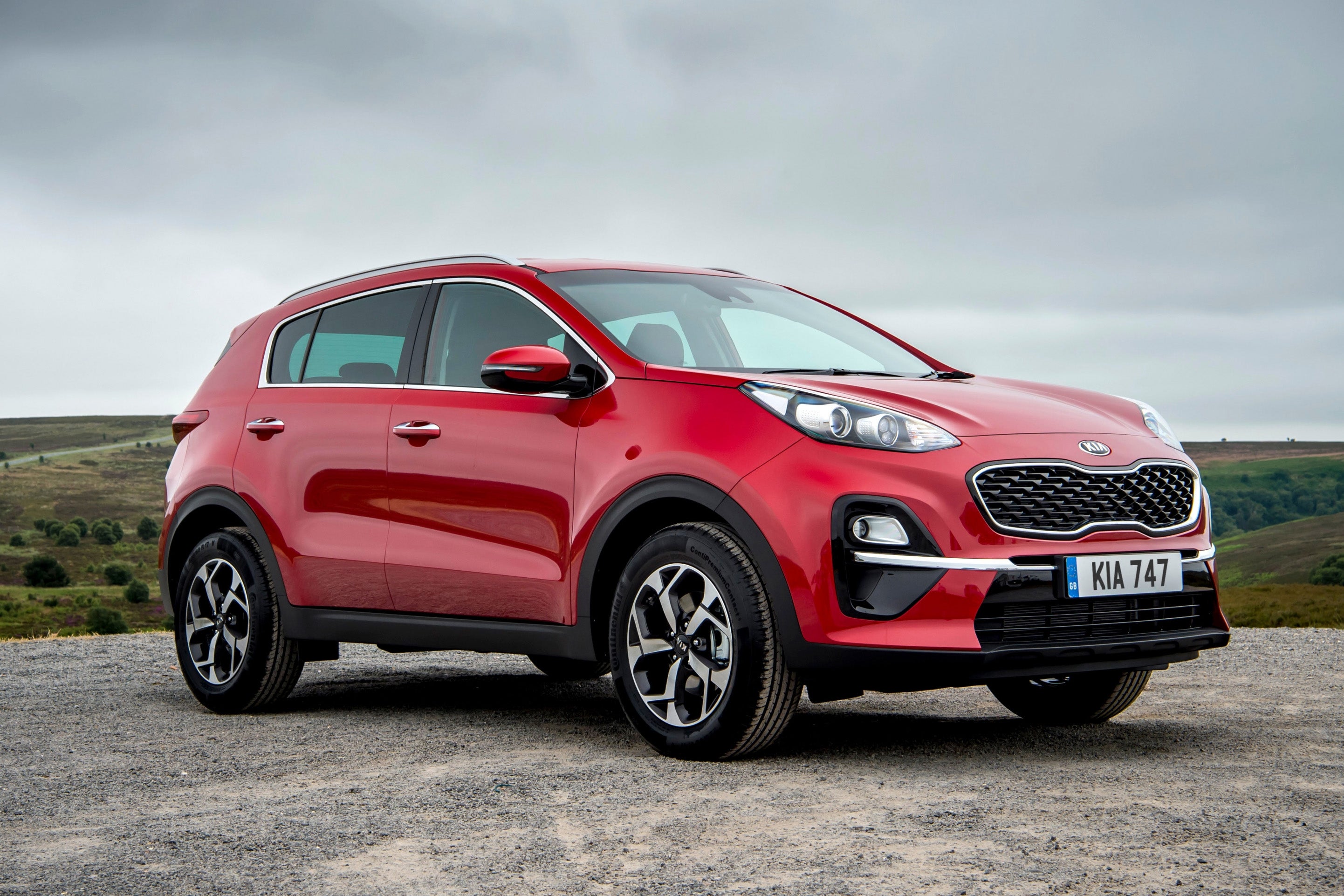 Nowadays, those who used to buy a family hatchback tend to look at crossovers instead. With a higher driving position and more practicality, it's not hard to see why - and that's exactly why the Sportage is such a big hit for Kia. The fact that the Sportage costs the same as a mid-range Ford Focus and comes with a seven-year warranty also certainly explains its appeal.
The Kia Sportage has earnt itself a reputation for being a very sensible, reliable family car, which explains why it's so popular - especially for those who buy the diesel for towing. On the road, it's a good all-rounder with a cushioned ride quality and decent steering, although it's not the most dynamic offering when compared to the Ford Kuga - for example. On the plus side, Kia includes a decent level of standard equipment even on base models.
The rear seats are very spacious and the boot is wide. The seats fold flat, too, which extends the space from 491 litres to 1480 litres - which makes it easy enough to carry around everything a family needs.
The Ford Fiesta comes out on top time and time again with UK buyers. The Fiesta is a fantastic hatchback, offering buyers an affordable, genuinely fun and stylish option in a reasonably conservative class. It also has a dizzying array of trims and options to make this not so unique choice feel perfectly tailored to each individual.
Ford, with three models in this top 10. The Fiesta is the UK's most popular model overall, as well as the best-selling hatchback. The Focus is a great family car option, while the Kuga is a practical SUV.
The Kia Sportage will be the model that gives you most peace of mind, simply because of Kia's seven-year warranty compared to the three-year warranty you'll get from Ford, Volkswagen, Vauxhall, Mercedes-Benz, MINI and Nissan.
Reviews of more cars that are in high demand
Ford Fiesta
1.0 EcoBoost 140 ST-Line 3dr
Macklin Motors Ford Dunfermline

Fife, KY127RD
PCP: £190.10/mo
Representative example: Contract Length: 36 months, 35 Monthly Payments: £190.10, Customer Deposit: £1,560.00, Total Deposit: £1,560.00, Optional Final Payment: £4,044.00, Total Charge For Credit: £1,857.50, Total Amount Payable: £12,257.50, Representative APR: 9.9%, Interest Rate (Fixed): 9.48%, Excess Mileage Charge: 4ppm, Mileage Per Annum: 10,000
Ford Fiesta
1.0 EcoBoost ST-Line 5dr
TrustFord Huddersfield

West Yorkshire, HD16RJ
PCP: £185.21/mo
Representative example: Contract Length: 36 months, 35 Monthly Payments: £185.21, Customer Deposit: £1,588.00, Total Deposit: £1,588.50, Optional Final Payment: £5,137.00, Total Charge For Credit: £2,617.85, Total Amount Payable: £13,207.85, Representative APR: 12.9%, Interest Rate (Fixed): 12.16%, Excess Mileage Charge: 4ppm, Mileage Per Annum: 10,000
Ford Fiesta
1.0 EcoBoost 140 ST-Line 5dr
Sandicliffe Used Cars Stapleford

Nottinghamshire, NG98AU
PCP: £200.78/mo
Representative example: Contract Length: 37 months, 36 Monthly Payments: £200.78, Customer Deposit: £1,723.00, Total Deposit: £1,723.35, Optional Final Payment: £4,676.63, Total Charge For Credit: £2,139.06, Total Amount Payable: £13,628.06, Representative APR: 9.9%, Interest Rate (Fixed): 5.1%, Excess Mileage Charge: 14.9ppm, Mileage Per Annum: 10,000