Best cars that are quick

Written by
Russell Campbell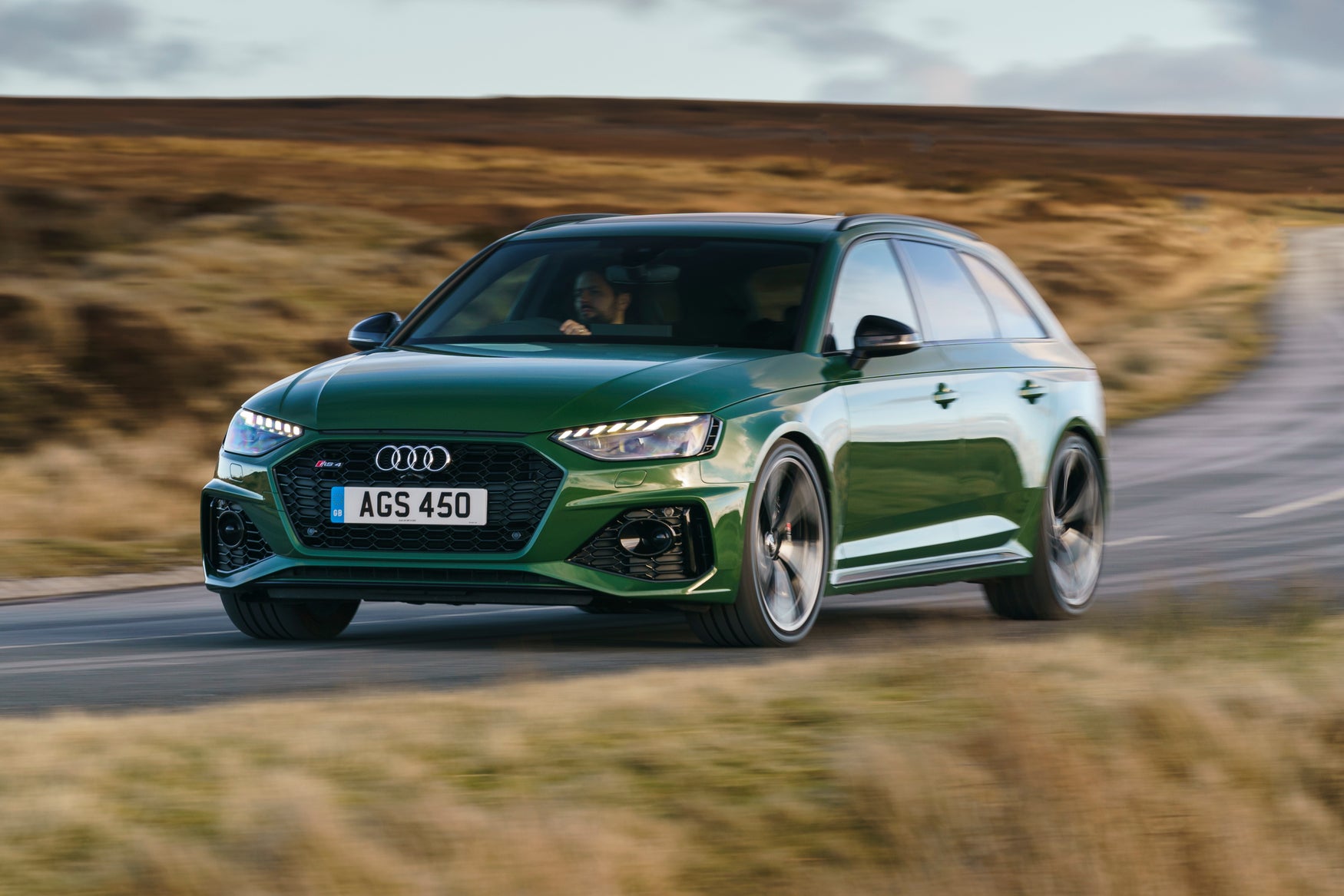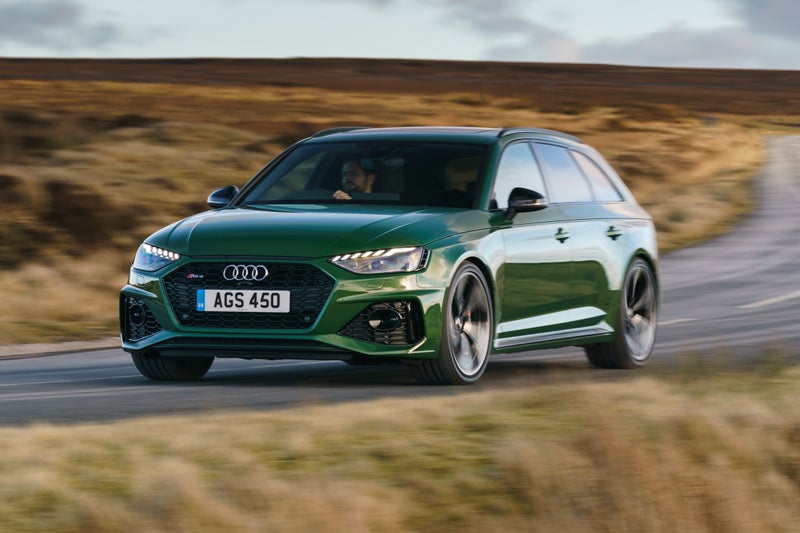 Looking to pick from a list of the best cars that are quick? Our team of experts has searched our cars for sale to find the best cars that are quick.
All the cars here have been chosen because they are quick. That said, you won't find a page's worth of supercars, no, we have chosen a mixture of cars that vary in terms of practicality and price. That said, all the cars here have the power to put a massive smile on your face in a straight line or on a twisting country road.
Volkswagen Golf R
Year launched: 2012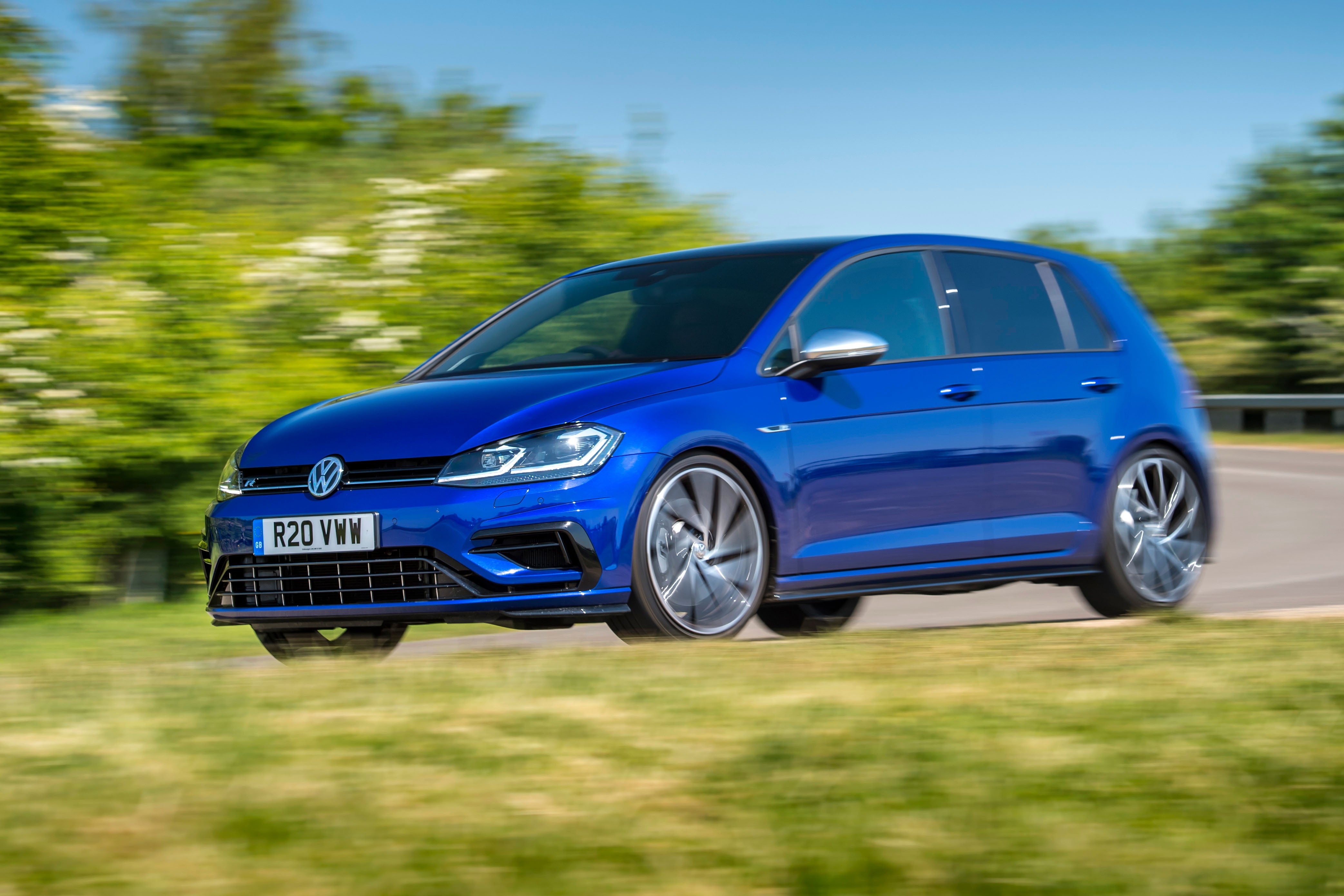 The Volkswagen Golf R tops this list of the best quick cars because it brings serious power and performance to the people in a relatively affordable and easy-to-live-with package. It's a family car that can leave a supercar for dead on a tight and twisting road.
It doesn't shout about it though. A subtle body kit, big alloy wheels and quad exhausts are about all that marks the R out form your common-or-garden hatchback, yet it can get from 0-62mph in under five seconds and its four-wheel-drive means it can do it whatever the weather.
This is still a Volkswagen Golf, though, so the interior is very well built and very easy to use with an infotainment system that's a joy to operate. Four adults will fit happily inside the Golf and you get a practical boot that will swallow a couple of large suitcases.
Honda Civic Type R
Year launched: 2017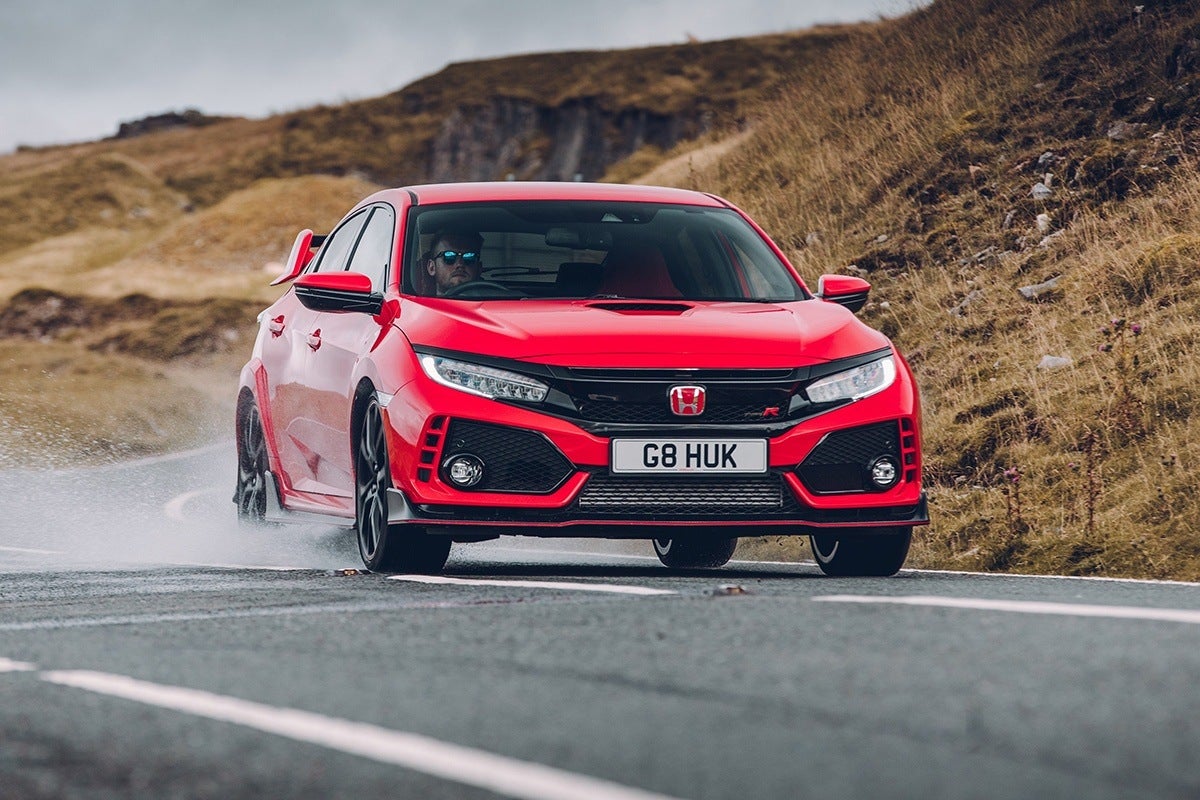 If you're not a fan of drawing attention to yourself, then the mad, bad and (some might say a little) sad Honda Civic Type R isn't for you. But if you want a hot hatch that looks and drives like a touring car then form an orderly queue – you're not the only one.
The Civic might only be front-wheel drive but in the dry at least, it deploys its power so clinically you wouldn't know it, the only giveaway comes when the front tyres dig in as you power out of corners. It's great fun and devastatingly quick.
However, you get all this in a practical body which has room for four people and a large boot. Inside, the Honda gets an aluminium gear knob and very heavily bolstered sports seats, while the infotainment system is easy to use – not something you could say about the old car's system.
Audi R8
Year launched: 2015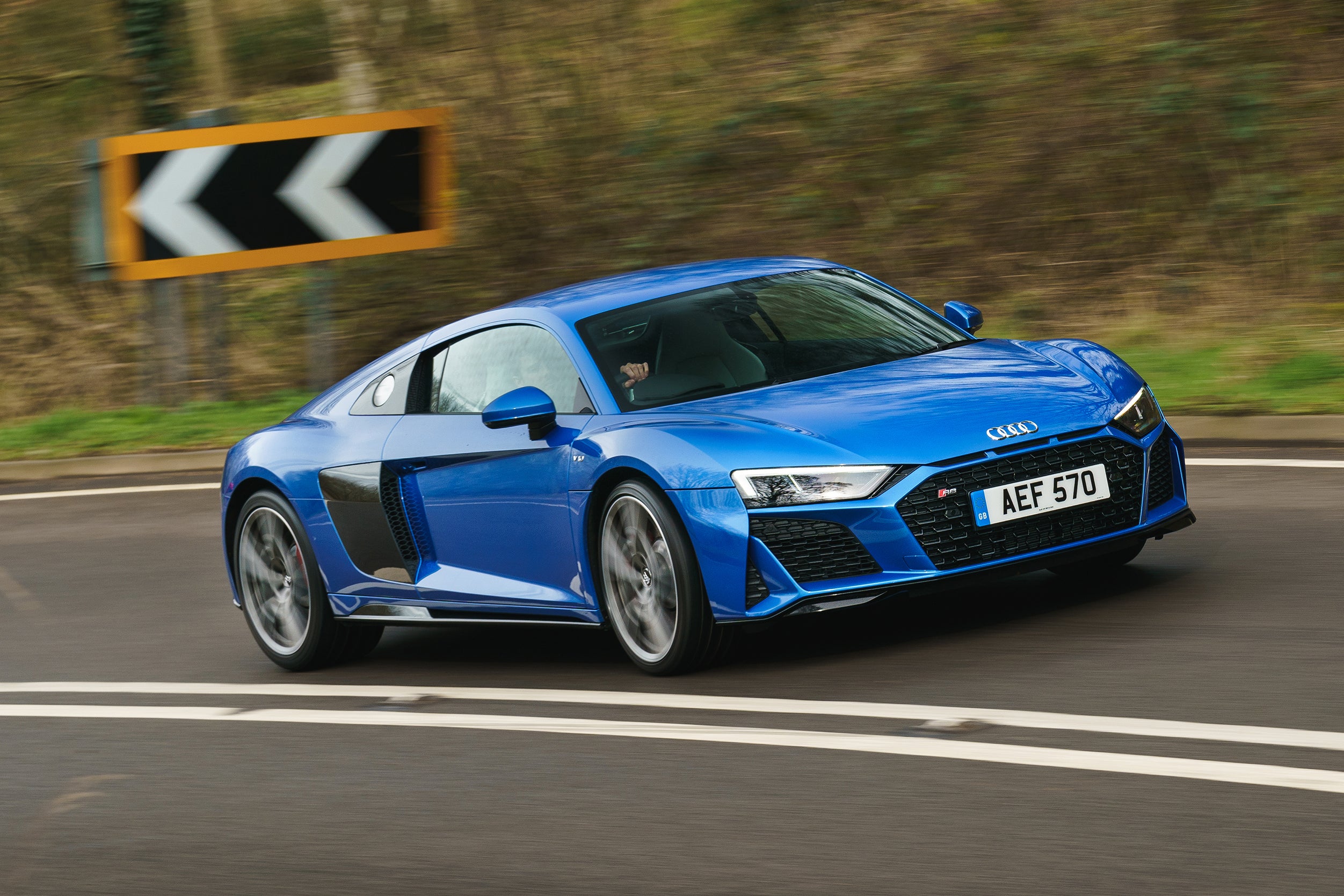 If such a thing as a sensible supercar exists then the Audi R8 could just be that car. Sure, it costs from £110,000 but rivals cost three times as much and more and only the Lamborghini Huracan has screaming naturally aspirated V10 like you get in the Audi.
Performance is as outrageous as you would expect. The Plus model hits 0-62mph in 3.1 seconds and will max out at 205mph – winning it an effortless inclusion onto this list of the best cars that are quick.
It's still an Audi though, so you get a cabin that is beautifully built and comes with the firm's virtual cockpit so you can have a huge sat-nav map right behind the steering wheel. You even get a boot at the front of the car that'll swallow a couple of large soft bags.
Tesla Model S
Year launched: 2012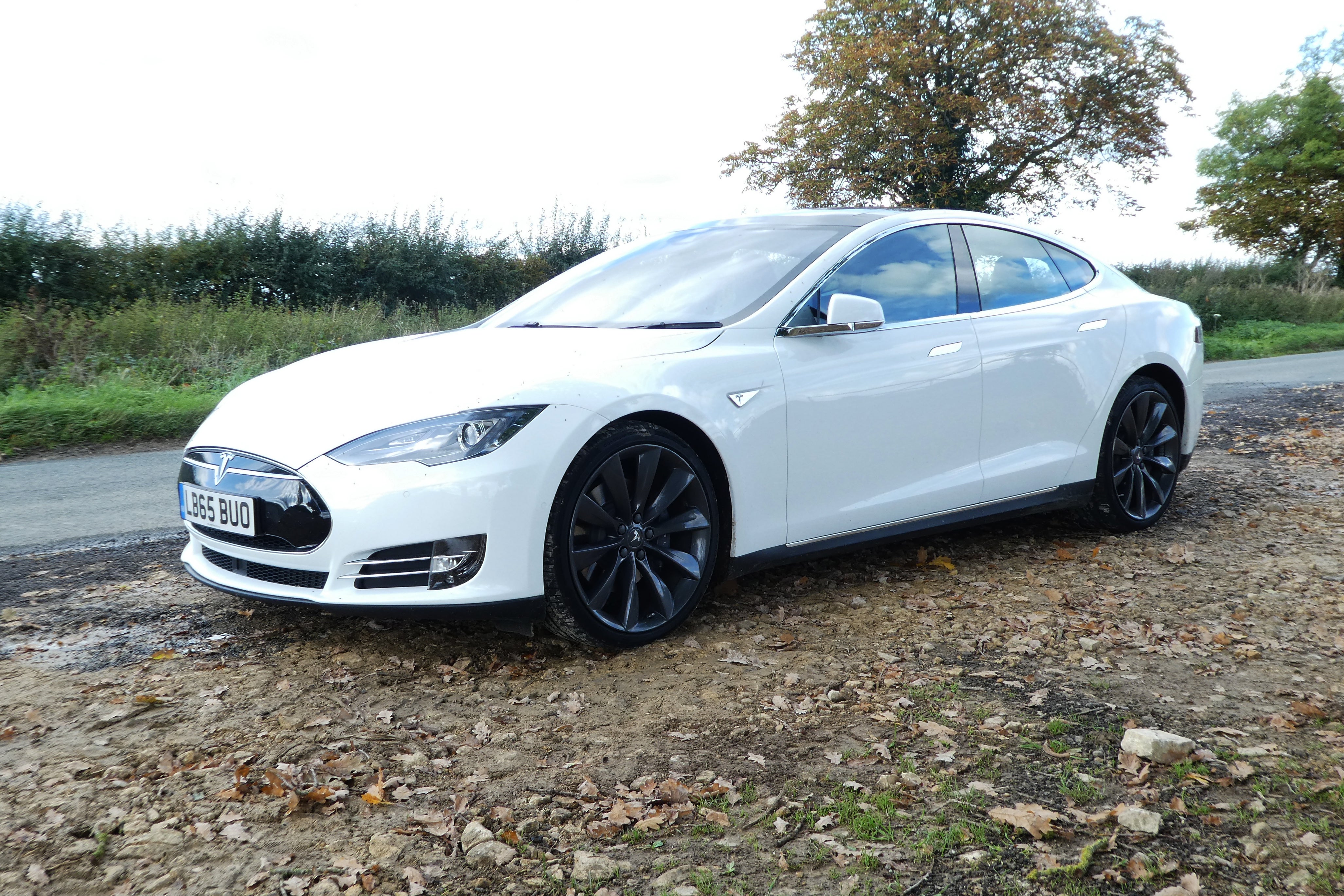 The Tesla Model S has made us all rethink electric what we thought about electric cars. Slow? Not so much, the Model S can beat most supercars off the line and it does it without their loud styling and even louder exhausts.
Another myth the Model S challenges (if not entirely putting it to bed) is that all EVs have a short-range. The Model S can travel more than 300 miles on a full charge if you're careful and you also get access to Tesla's excellent Supercharger network that's less hassle and quicker than using third party charging stations.
Nearly a decade after its launch, the Tesla still feels fresh on the inside thanks to its tablet-style infotainment screen which is used to control almost all of the car's systems. It's even practical with passenger space for four and a boot at either end of the car.
Audi RS4 Avant
Year launched: 2018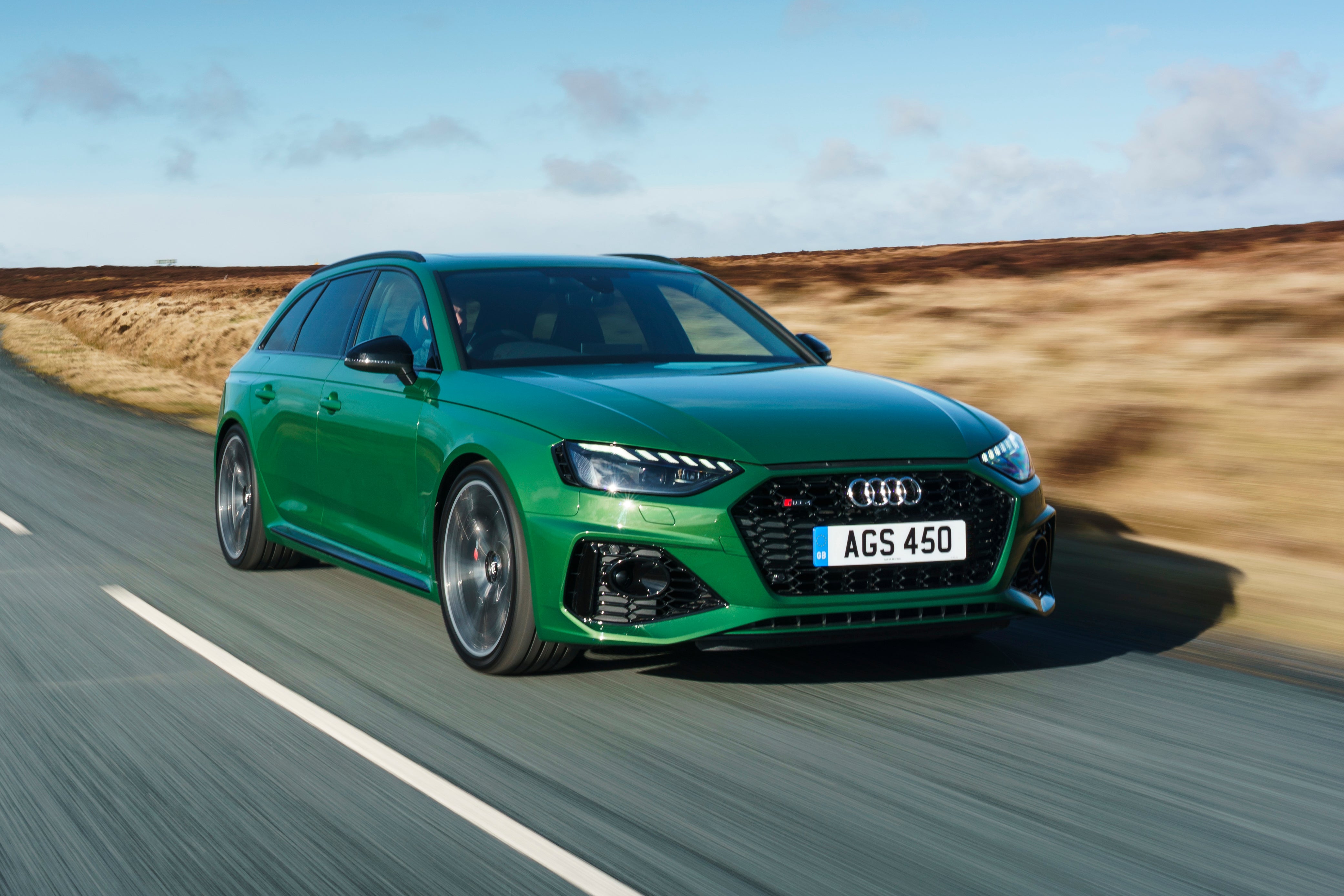 The Audi RS4 is a car that lets you have your cake and eat it. It's a practical estate that's perfect for the family but also posh enough to make you feel good about yourself and fast enough to leave a huge smile slapped across your face when you get a chance to open the taps. And yes, it also comes in green.
Power comes from a twin-turbocharged 2.9-litre V6 which gives the Audi a sledgehammer mid-range and cacophony of crackles and pops on the overrun (if you go for the sports exhaust). You also get four-wheel drive, so you can deploy its 450PS irrespective of what the weather's up to.
Inside, it's as posh as you would hope. The interior feels as solid as Fort Knox and the easy-to-use infotainment screen allows for a minimalist design. The RS4 is as practical as the standard Audi A4 Avant and so will easily carry four tall adults while the boot is large enough to deal with everything daily life can throw at it.
Ferrari 488
Year launched: 2015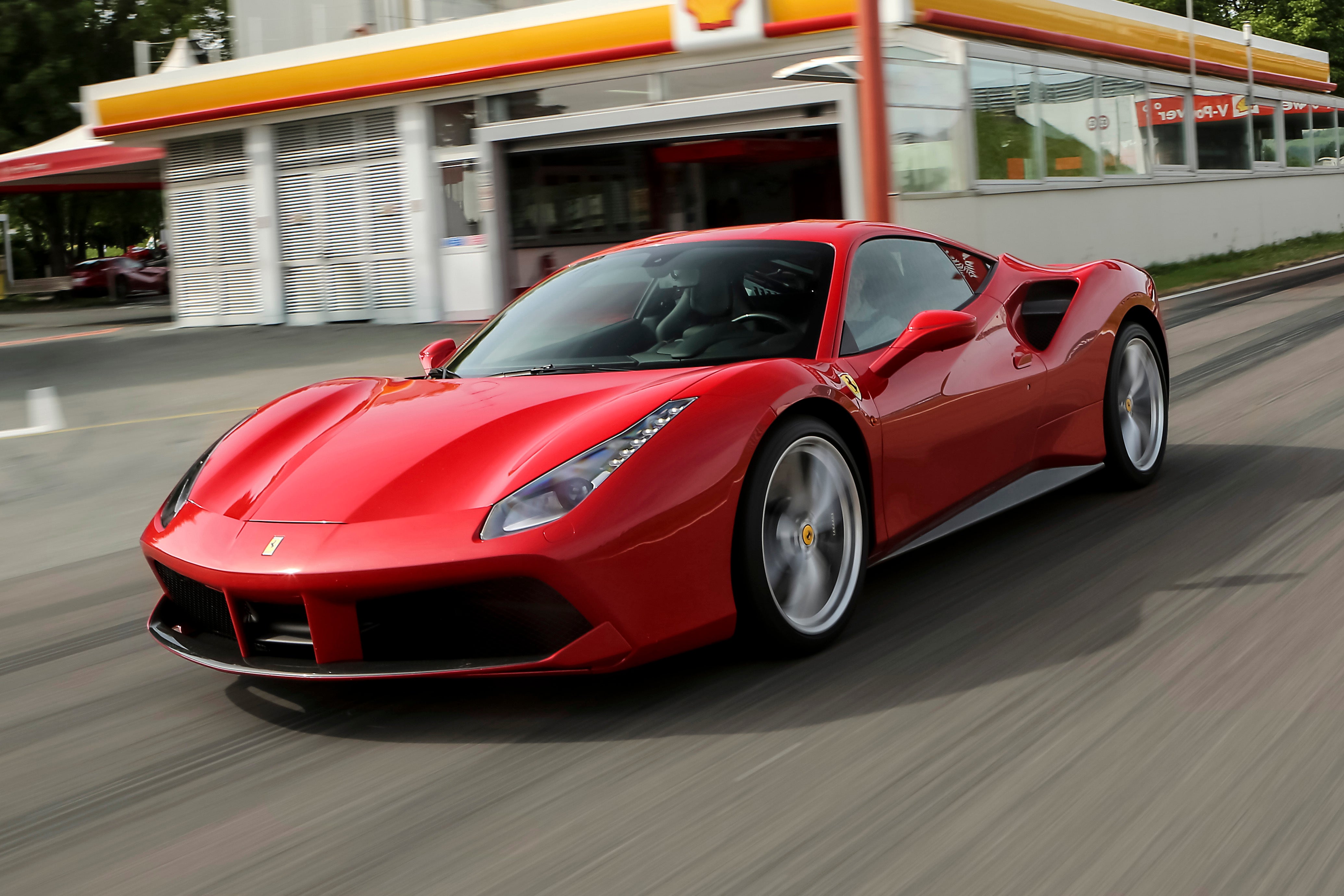 You can have a list of best cars that are quick and not have a Ferrari, can you? And the Ferrari 488 is an excellent pick combining sledgehammer performance with a sublime chassis that means even novices can enjoy it.
That's saying something considering the 488 has 670PS on tap. You might get in feeling intimidated but you'll get out having been exhilarated by the 488's relentless acceleration, huge levels of cornering grip and powerful brakes.
The 488's interior looks just as special as the exterior. You can have it swathed in Alcantara and carbon fibre, specify deeply bolstered sports seats and if you don't mind paying rather a lot to do it, have it finished in carbon fibre.
Porsche 911
Year launched: 2019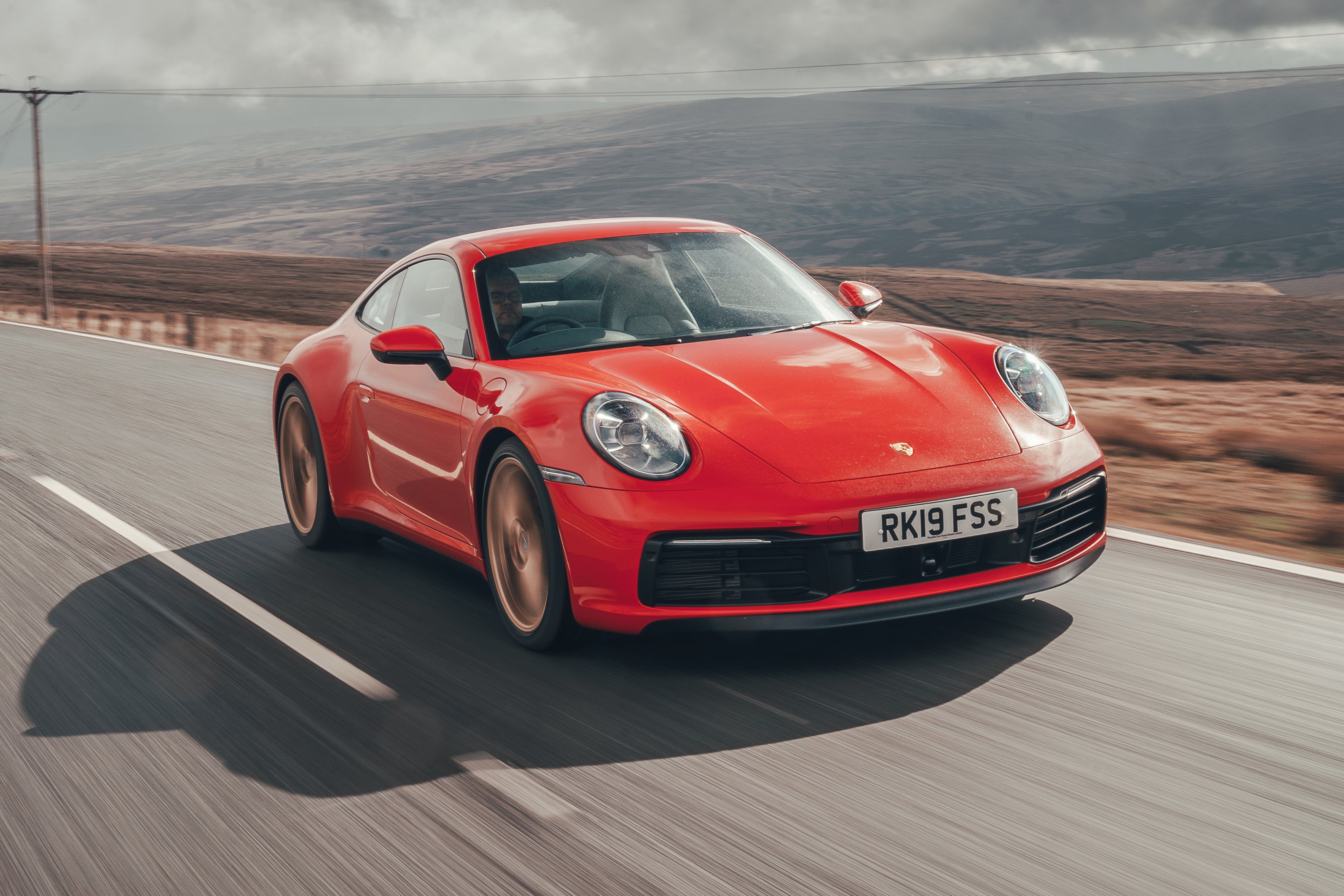 The Porsche 911 is a proper sports car you can use and enjoy every day. Build quality is excellent and if you count the tiny seats in the back as extra storage, it's pretty practical because you get another boot under the bonnet at the front of the car.
Most model's now come with turbocharged engines as standard so even the basic Carrera model has a serious mid-range shove that is backed up by Porsche's familiar howling soundtrack.
Having the engine at the back gives the Porsche excellent traction – because all the weight sits over the driven wheels. Porsche brakes are famously powerful and you can have the 911 with kit like active engine mounts and adaptive suspension – all to make it feel more precise in bends.
Volkswagen Up GTI
Year launched: 2018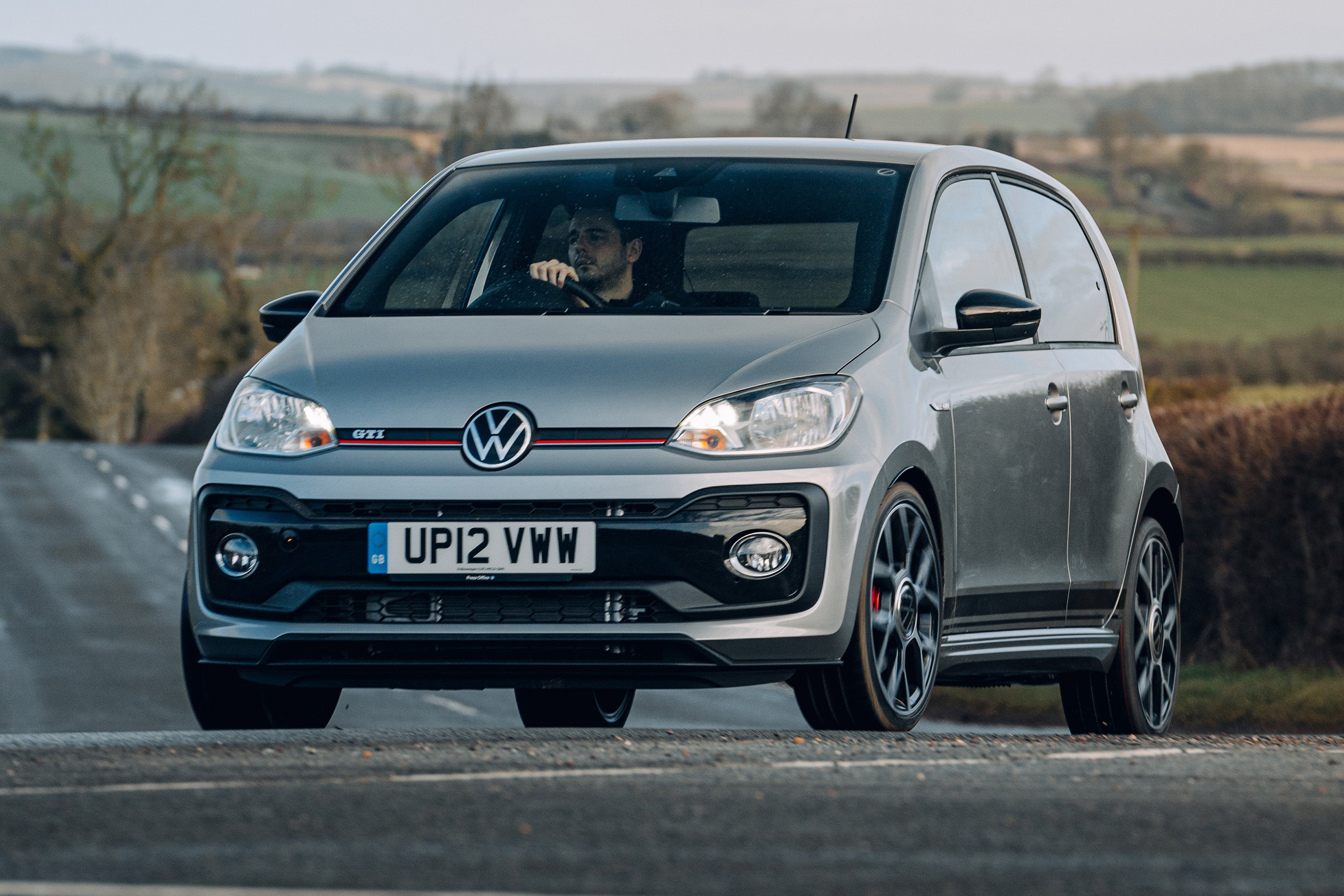 Okay, so the Volkswagen Up GTI isn't quick per se, but it's pretty speedy for such a tiny car and it gets pint-sized hot hatch looks to match with red trims, large alloy wheels and those all-important GTI badges.
Inside, you get a sporty three-spoke steering wheel, tartan trimmed seats and some more red trims. Everything else is carried over from the standard Volkswagen Up, so you get more space than you'd expect in a car this small and a handy app and holder means you can use your phone as an infotainment screen.
The Up GTI 115PS petrol engine means it feels nippy in town and has plenty of overtaking power on the motorway, while stiffer suspension lets it corner like a terrier. And you can enjoy all this safe in the knowledge that it'll return excellent fuel economy.
BMW M140i
Year launched: 2011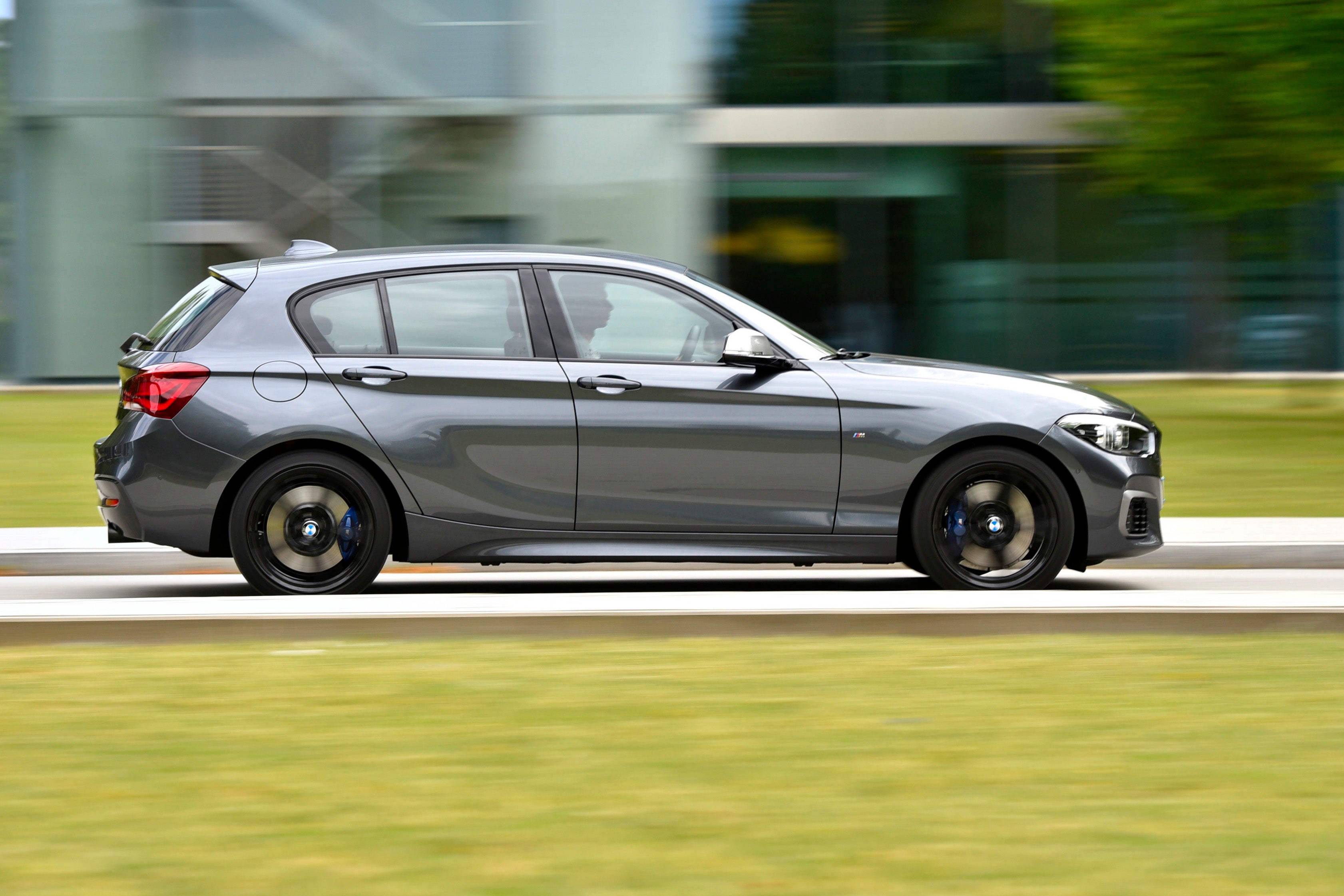 The old BMW M140i was something of a performance bargain giving you a rear-wheel-drive hot hatch with more than 300PS and a posh interior for not much more than a mainstream hot hatch. The BMW badge was just the cherry on top.
Straightline performance is very impressive and the BMW's six-cylinder engine has a creamy-smooth charisma that's lacking in gruff four-cylinder rivals. Because its rear-wheel drive, the BMW's steering doesn't pull and tug under acceleration and you can adjust your angle of attack on the throttle.
The M140i is also more practical than BMW's saloons when it comes to load-lugging because its large opening makes it easy to load bulky items, although rear passenger space isn't quite so praiseworthy. Even though this is the older model, the M140i still feels posh inside and is available with a large infotainment screen.
Jaguar XJ-R
Year launched: 2010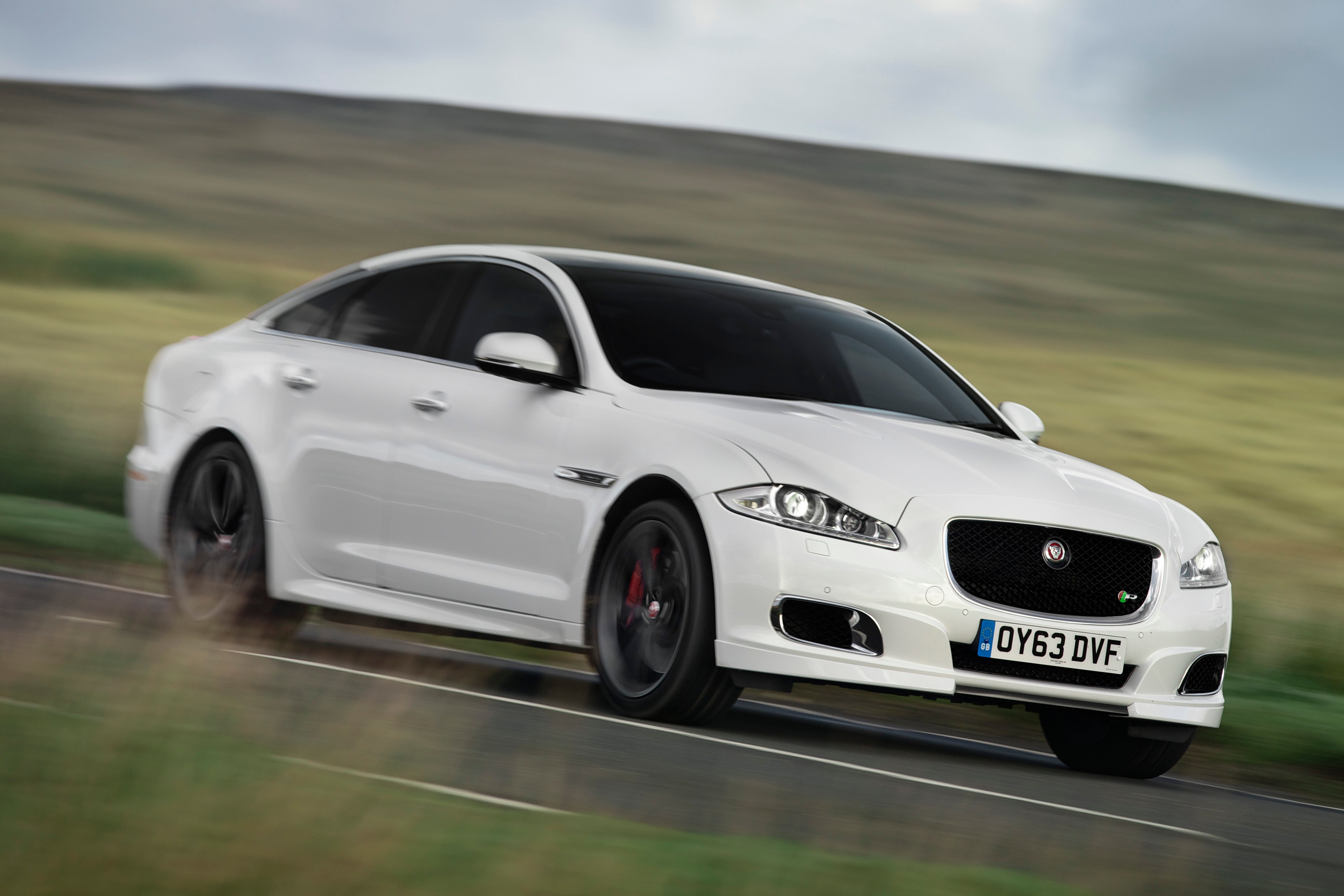 The Jaguar XJ-R might be getting on a bit, but it's still the large saloon of choice if you enjoy driving. It's also great looking and has an interior that manages to be both modern and traditional thanks to its glowing mood lighting and huge slabs of wood trim.
There's space for four adults inside and if you want more rear legroom you can always specify the long-wheelbase model. The boot will also happily swallow a set of suitcases. One place the Jaguar falls behind is technology, it doesn't have the autonomous driving modes found in rivals.
That's fine though because you'll be perfectly happy driving it yourself. The Jaguar's suspension is very well judged, smoothing out roads without feeling remote as in other posh. The 5.0-litre engine, meanwhile, sounds glorious and has instantaneous urge.
The fastest but cheapest car – let's call it the car that gives you the biggest bang for your buck – is the Volkswagen Golf R. Its combination of a powerful turbocharged engine, four-wheel drive and a quick-shifting dual-clutch gearbox means the Golf R can get one over supercars on the right road and all for a very reasonable price.
That accolade would have to go to the Volkswagen Golf R. For around £35,000 you get a car that offers blistering performance thanks to its turbocharged petrol engine. It's quick on paper but even faster in real life thanks to four-wheel-drive that means it can demolish roads no matter the weather.
You don't get much more normal than a Honda Civic, although needless to say the bewinged Civic Type R looks anything but normal. It looks like a touring car on the loose and its turbocharged petrol engine's explosive power means it feels like one too.
Audi R8
5.2 FSI V10 Quattro Perform Carbon Bk 2dr S Tronic
Manufacturer Approved
Sinclair Audi Swansea

Glamorgan, SA18QY
PCP: £1,780.83/mo
Representative example: Contract Length: 36 months, 35 Monthly Payments: £1,780.83, Customer Deposit: £20,325.00, Total Deposit: £20,325.00, Optional Final Payment: £71,711.25, Total Charge For Credit: £18,865.30, Total Amount Payable: £154,365.30, Representative APR: 6.9%, Interest Rate (Fixed): 6.9%, Excess Mileage Charge: 72ppm, Mileage Per Annum: 10,000
Audi R8
5.2 Fsi V10 Quattro 2Dr S Tronic
Manufacturer Approved
Sinclair Audi Swansea

Glamorgan, SA18QY
PCP: £1,822.04/mo
Representative example: Contract Length: 36 months, 35 Monthly Payments: £1,822.04, Customer Deposit: £17,925.00, Total Deposit: £17,925.00, Optional Final Payment: £58,387.50, Total Charge For Credit: £20,583.90, Total Amount Payable: £140,083.90, Representative APR: 8.8%, Interest Rate (Fixed): 8.84%, Excess Mileage Charge: 72ppm, Mileage Per Annum: 10,000
Audi R8
5.2 FSI V10 Quattro Performance 2dr S Tronic
Cambridge Audi

Cambridgeshire, CB223AY
PCP: £1,703.79/mo
Representative example: Contract Length: 36 months, 35 Monthly Payments: £1,703.79, Customer Deposit: £17,998.00, Total Deposit: £17,998.50, Optional Final Payment: £63,636.25, Total Charge For Credit: £21,277.40, Total Amount Payable: £141,267.40, Representative APR: 8.8%, Interest Rate (Fixed): 8.84%, Excess Mileage Charge: 72ppm, Mileage Per Annum: 10,000