Best cars that are quiet inside

Written by
Russell Campbell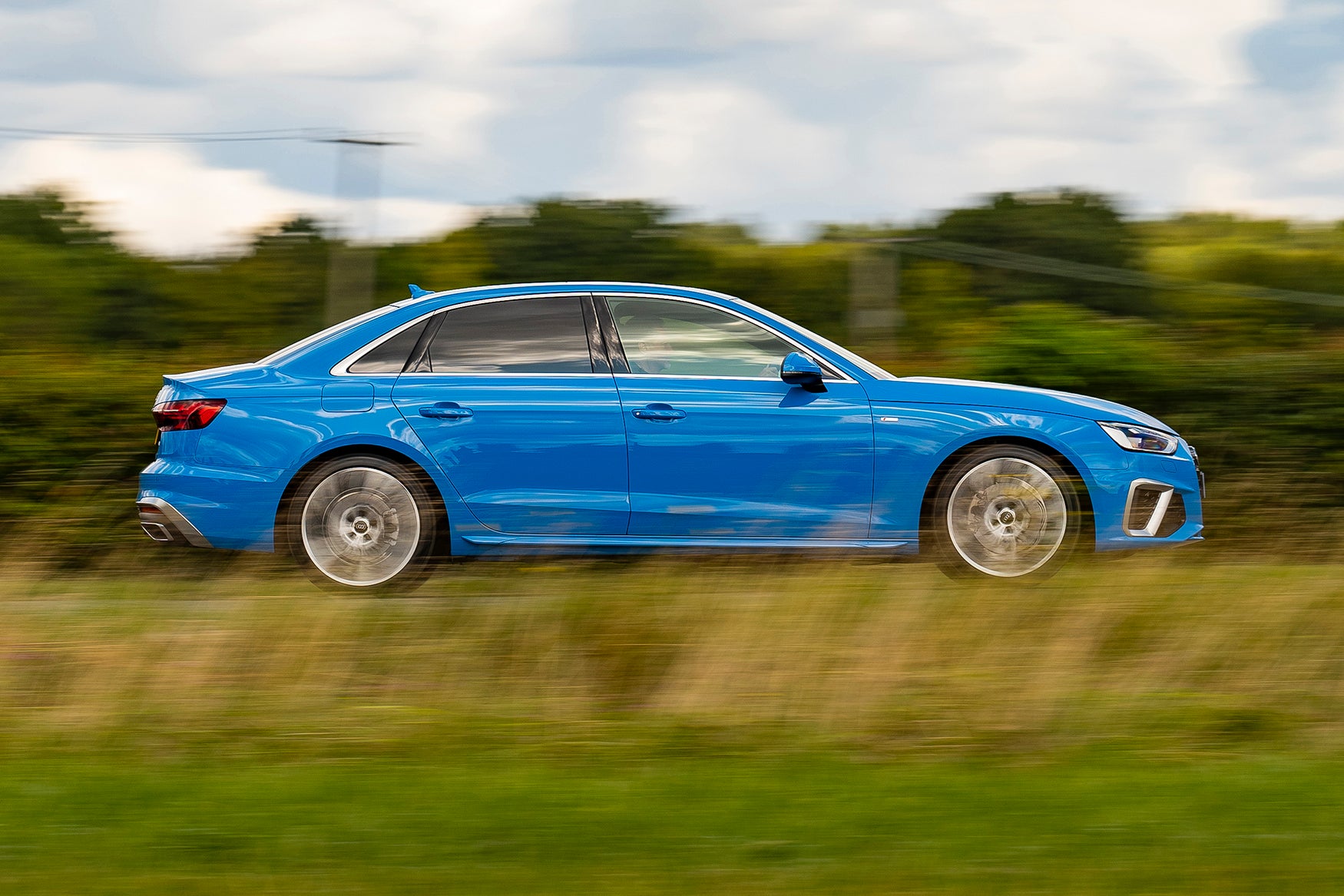 Looking to pick from a list of the best cars that are quiet inside? Our team of experts has searched our cars for sale to find the best cars that are quiet inside.
In this list, you'll find a variety of cars from hatchbacks to the most expensive luxury saloons and posh cars that'll make canny second-hand purchases. You'll also find a selection of electric cars – their quiet motors make them some of the best cars that are quiet inside – covering city cars to SUVs.
Mercedes-Benz S-Class
Year launched: 2014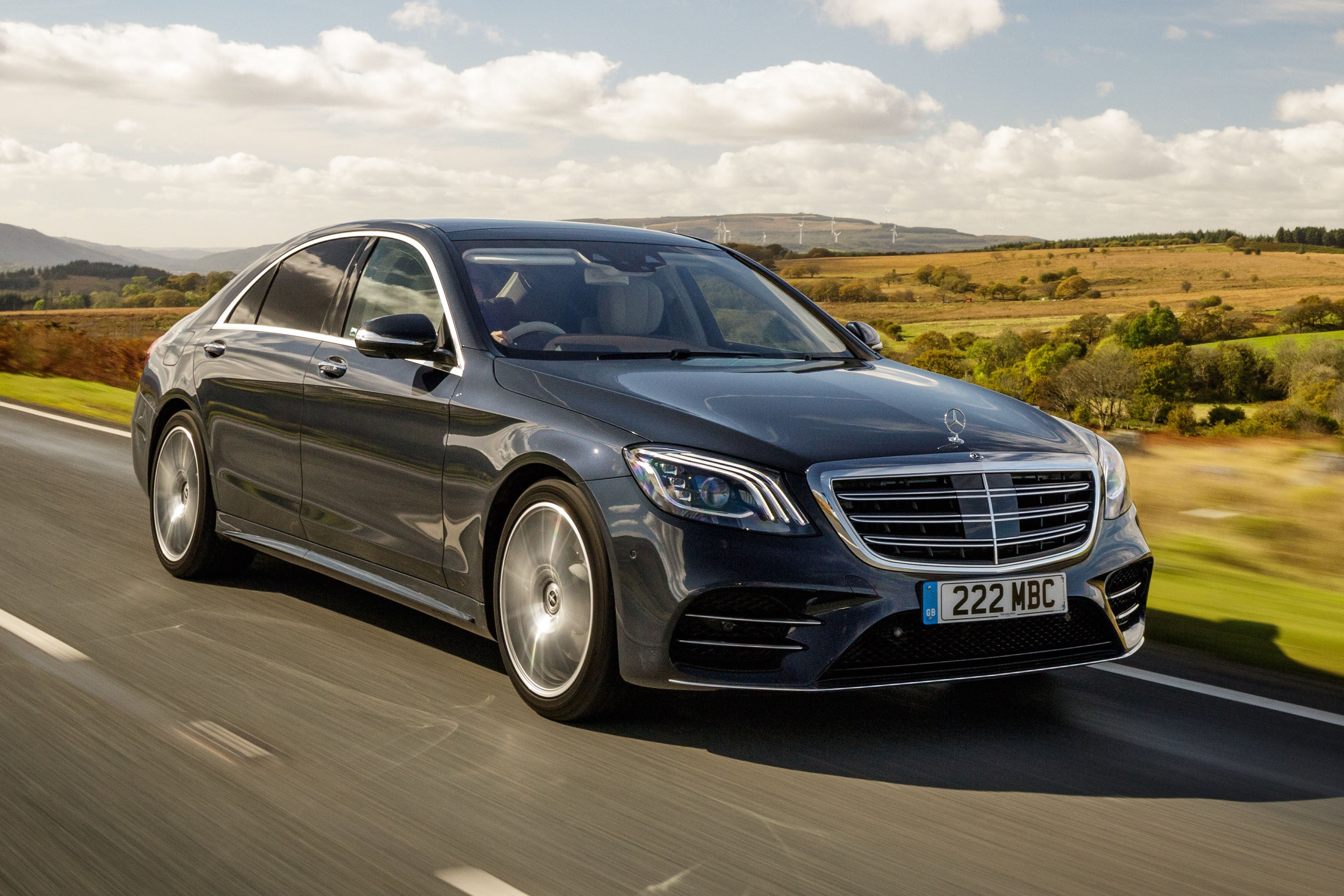 For years, the Mercedes-Benz S-Class has been the most cost-effective way to luxury motoring and the current model is no different. It's available with double-glazed windows and a whisper-quiet V12 engine that can deliver knockout performance without ever sounding ruffled.
Factor in the smooth-shifting gearbox which has tall cruising gear for excellent refinement plus the standard-fit air suspension, which can be raised over bumpy roads and its clear comfort is an S-Class priority.
That's true when it comes to space, too. Both the front and the back seats have plenty of room for tall adults and are available with a range of features including electrical adjustment, heating, cooling and massaging to make you and your passengers as comfortable as possible.
Rolls-Royce Phantom
Year launched: 2017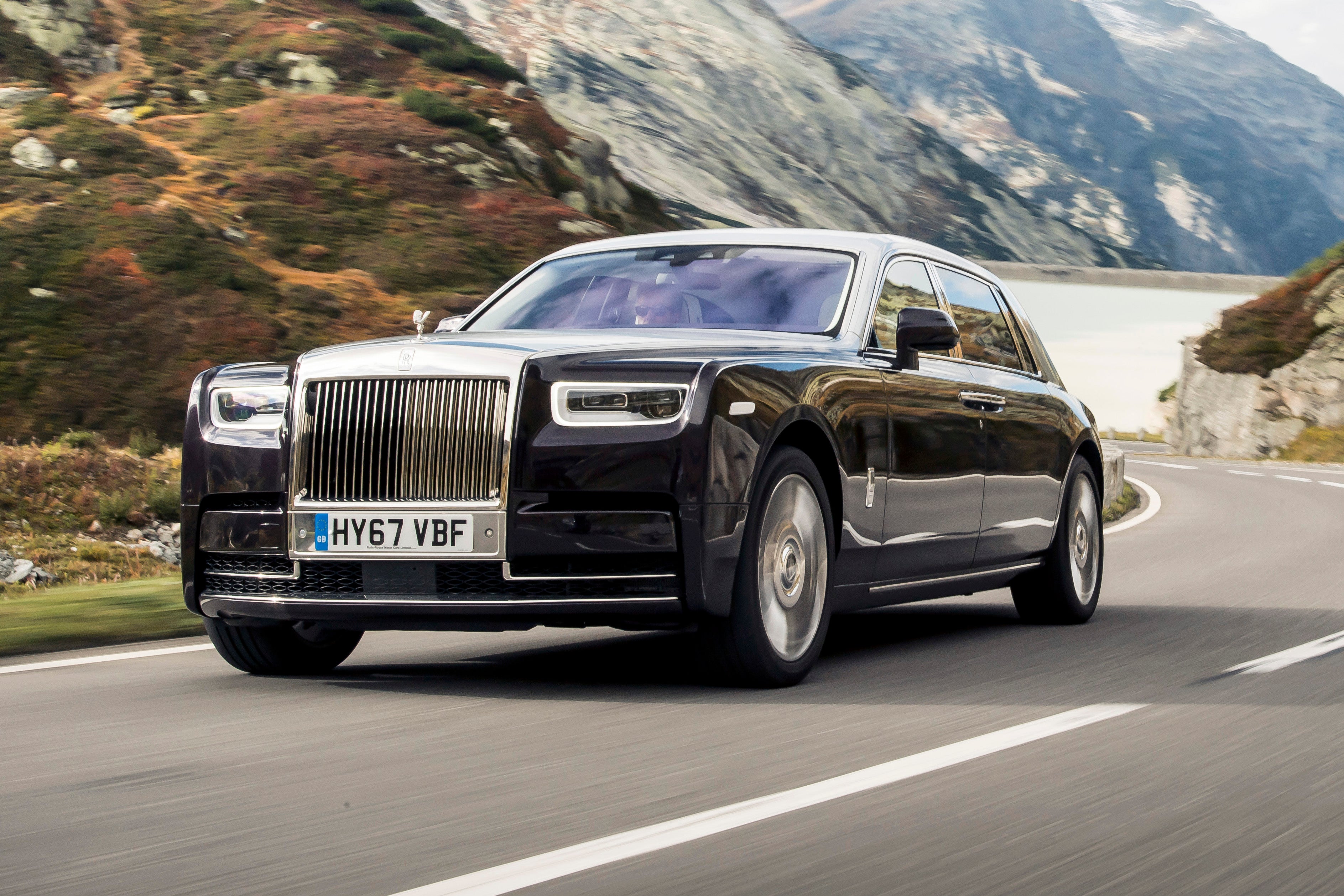 The Rolls-Royce Phantom is about as luxurious as cars get which means it is also very quiet and comfortable. Its huge proportions mean it looks like nothing else on the road and you get a cabin that's crammed with leather and wood.
The Phantom's thick carpets and layers of sound deadening make it extremely quiet inside and you'll barely hear a whisper from its V12 engine. Its air suspension irons out the worst the road can throw at it and a camera scans the Tarmac to warn the car of any big bumps.
The Rolls-Royce has loads of room for four people and an options list as long as your arm means you can make it even more comfortable – you can choose from things like rear curtains or even a rear 'theatre' with two 12-inch displays that are revealed electrically.
Volkswagen Polo
Year launched: 2017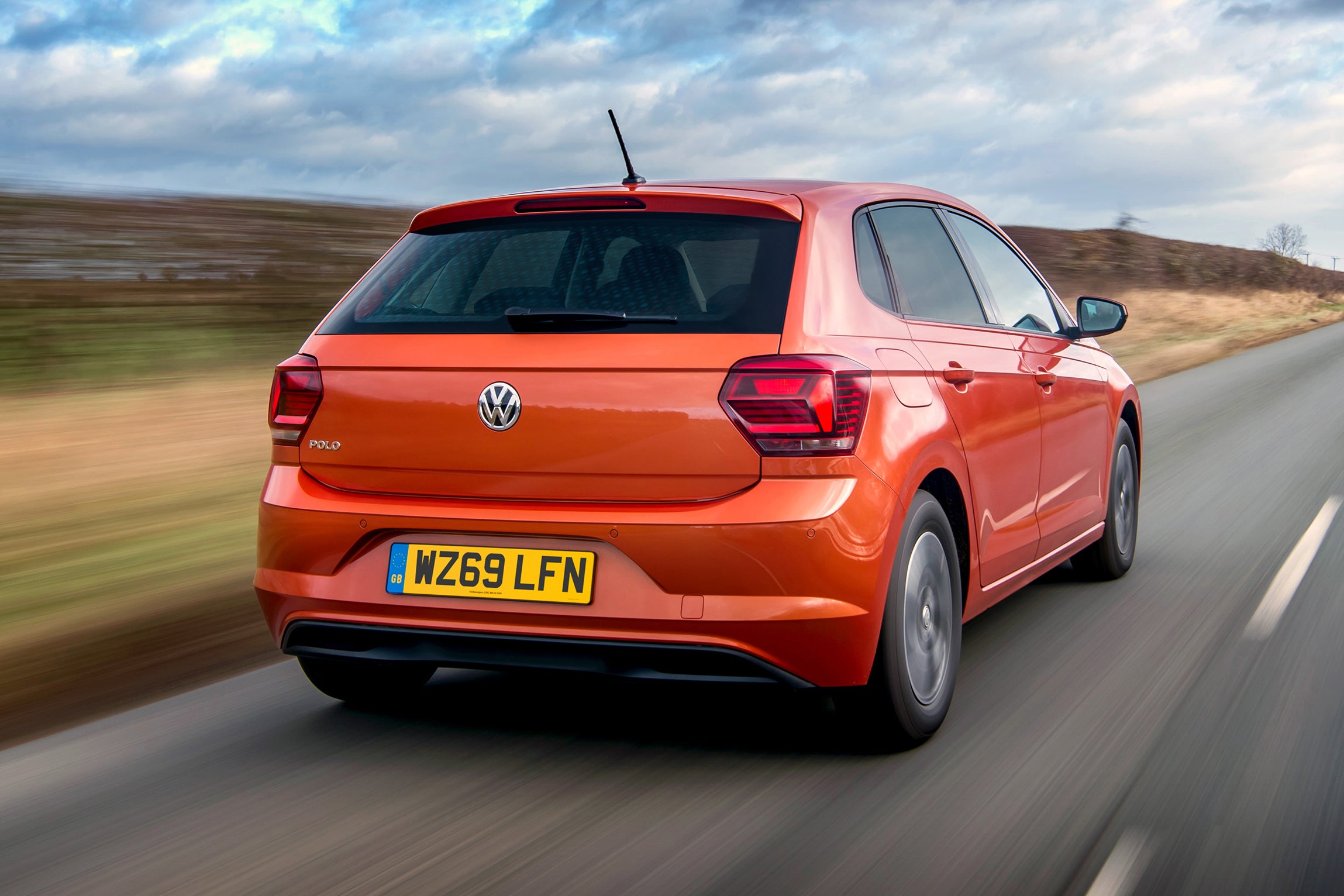 It would be easy to fill this list with luxury saloons but the Volkswagen Polo shows you don't need to spend big to get a car that's very comfortable and quiet for the price. It's impressively hushed at a cruise and it's tiny 1.0-litre petrol engines are barely audible on the motorway.
The Polo is composed and reassuring on country roads, it's easy to manoeuvre in the city and its well-damped suspension only serves to reinforce its comfort credentials. You can even have it with a smooth-shifting automatic gearbox.
Inside, it feels very well built for a small car and all but the basic model have Apple CarPlay and Android Auto so you can use your phone's apps on the car's big screen. It has enough room for four tall adults to get comfortable and the boot is pretty big, too.
Bentley Continental GT
Year launched: 2018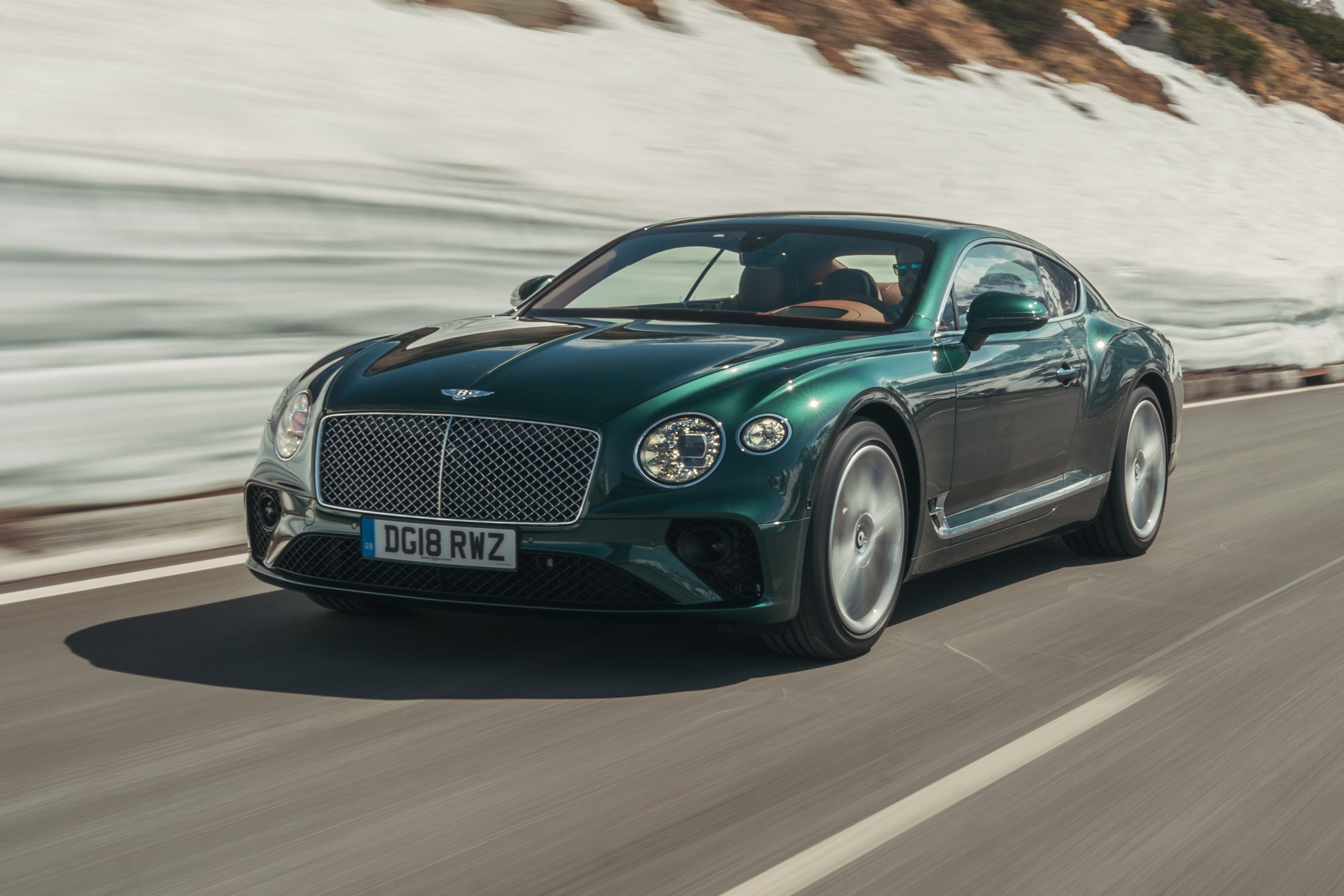 Want a car that can play sports car one minute and luxury saloon the next? Then you want to get yourself the keys to a Bentley Continental GT – a car that has been designed specifically for crossing continents as comfortably as possible.
The Continental's V8 and W12 engines are barely getting into their stride at the UK legal limit so they're very quiet when you're cruising along, although the adjustable sports exhaust means you can have a burbling soundtrack if you want it. The suspension's Bentley mode, meanwhile, strikes a balance between comfort and sport driving.
The Bentley feels just as posh as a Rolls Royce inside – an achievement because it's a lot cheaper – and it's cool revolving sat-nav system seamlessly blends tradition with technology. The Bentley might be a coupe but it has room for four and its boot is massive.
Volkswagen Golf
Year launched: 2020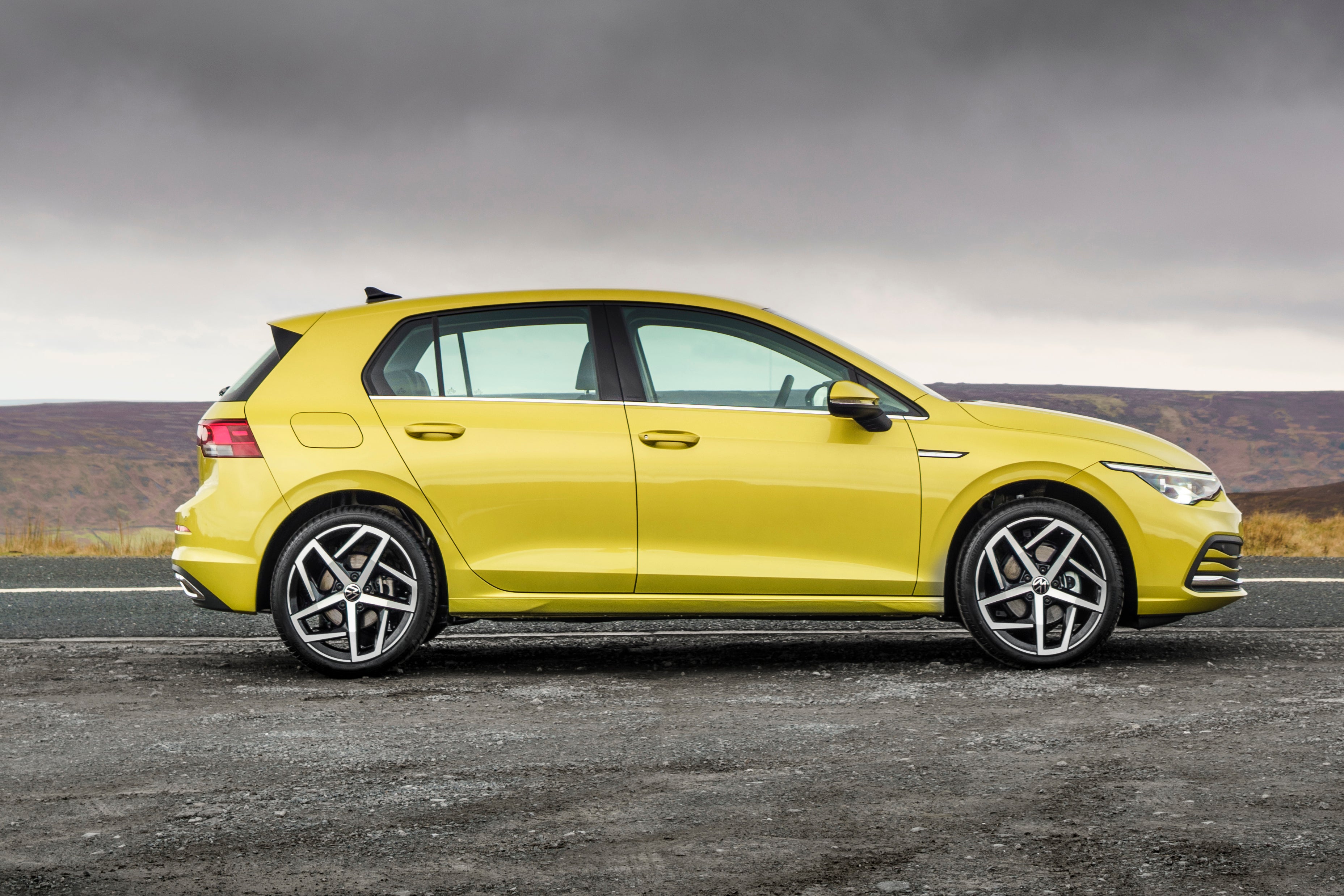 The Volkswagen Golf is one of the best cars that are quiet inside that you can have for a reasonable price. It shares its parts with the Skoda Octavia and SEAT Leon but manages to be quieter than both on a variety of roads.
It's got the nicest interior you'll find in a car like this. Its two large infotainment screens cut down on conventional buttons to give the car's interior a clean design and the plastics all feel soft, wielding and expensive. The Golf isn't the largest family hatchback, but it makes very good use of the space it does have.
As well as being comfortable and quiet, the Golf is easy to drive and it comes with a suite of electronic driving aids that mean it can more or less drive itself on the motorway or in queues of traffic so long as you keep your hands on the steering wheel.
Renault Zoe
Year launched: 2012

Small cars aren't usually known for their quietness but the Renault Zoe's electric motors mean it is extremely hushed around town – so much so that it has to produce a manufactured hum just so pedestrians know it is coming.
A 245-mile range means the Zoe isn't restricted to town driving, though, and a 0-62mph time of under 10 seconds means it feels brisk. And, because it only has one gear and regenerative braking, you only really ever need to use the accelerator pedal.
Okay, so the back seats are only really suitable for kids, but the Zoe has plenty of room up front and there's lots of interior storage and a boot that's up to the monthly shop. It also feels pretty premium on the inside and has a large infotainment screen.
Audi e-tron
Year launched: 2019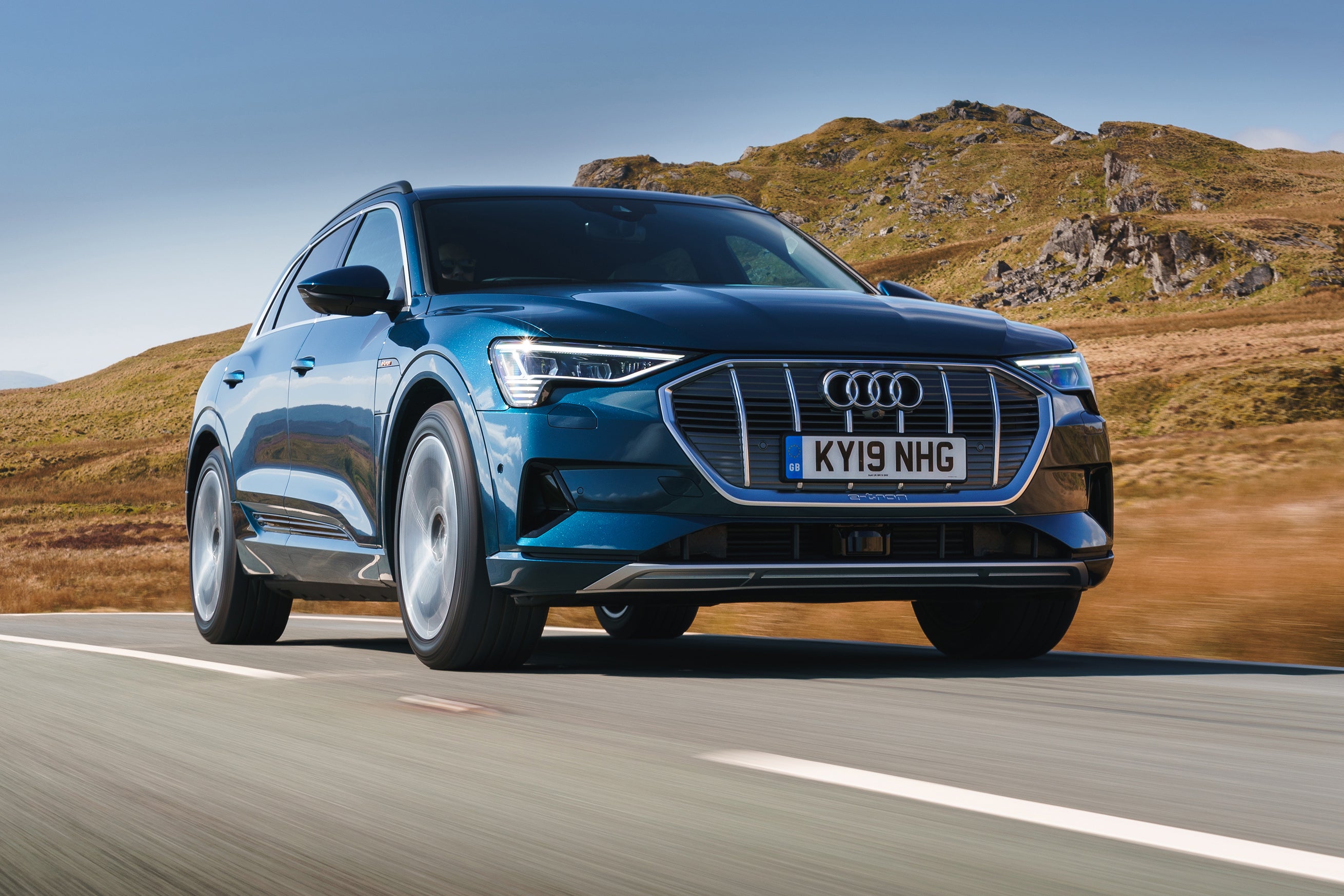 The Audi e-tron is one of the best cars that are quiet inside for several reasons. It's an electric car that's extremely quiet at any speed and you can option it with rear-facing cameras that don't cause the noise levels of traditional wing mirrors.
Inside, it's very sophisticated with no less than three infotainment screens – one of which has haptic feedback so it vibrates to make it feel like you're pressing an actual button rather than a screen. Inside, it has loads of room for four people and a boot that can swallow a set of suitcases.
The e-tron's electric power doesn't just make it quiet it's also very quick with a wave of torque that sweeps you towards the horizon like you've been caught in a current. Meanwhile, four-wheel drive means it's impressively capable off-road.
Tesla Model 3
Year launched: 2019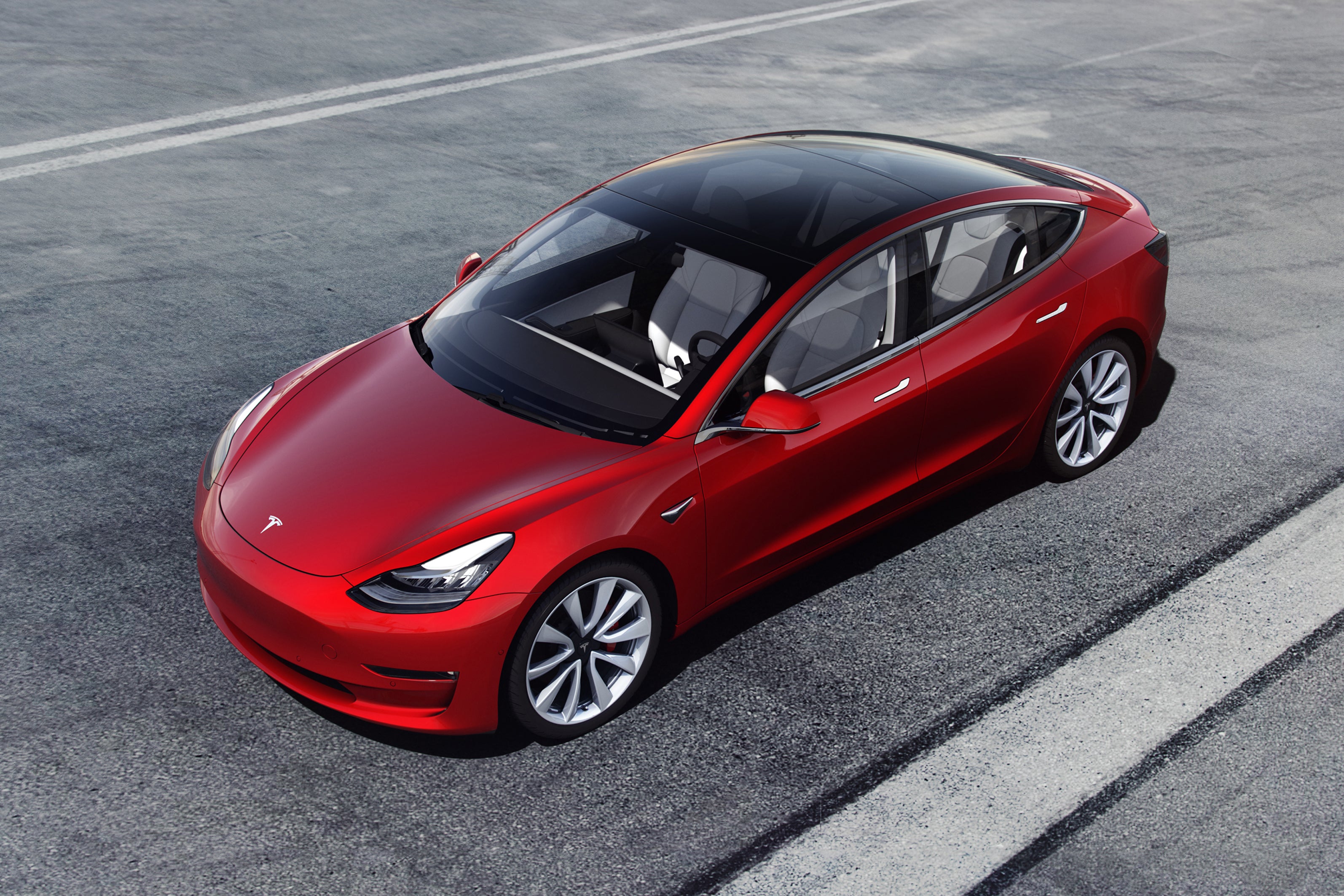 The Tesla Model 3 is another electric car that's very quiet to drive. Its electric motors provide unreal performance – 0-62mph takes as little as 3.2 seconds – yet it can also travel as much as 320 miles on a charge.
It's also actually fun to drive. There's very little body lean in bends and the steering is positive and accurate, meanwhile, four-wheel-drive models have so much grip you can bury the throttle without having to worry about any nasty surprises.
Inside, the Model 3 gets Tesla's famously large infotainment screen which is used to control almost all the car's features and the optional white leather makes it feel very airy. There's space for four adults and the boot is large.
Audi A4
Year launched: 2016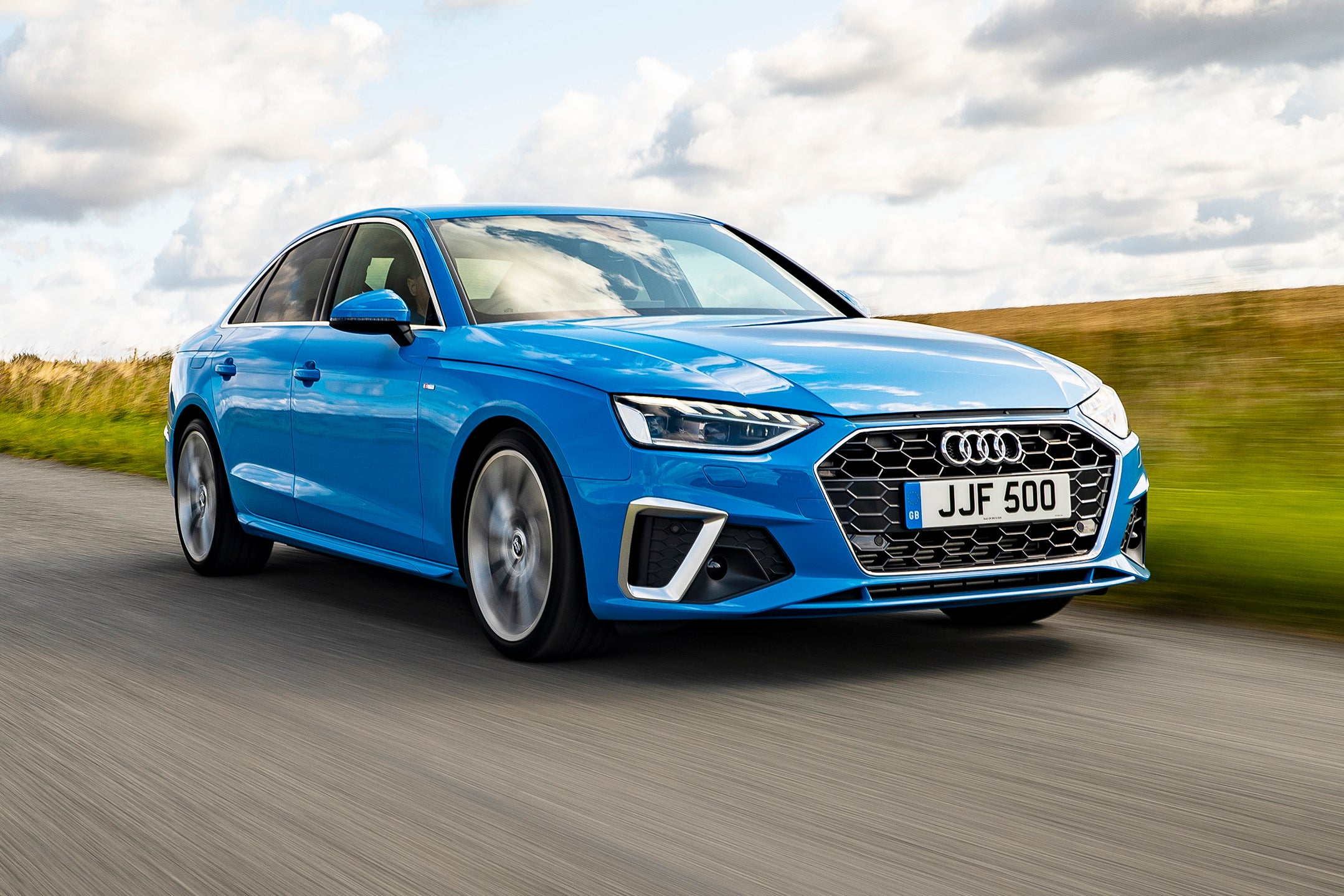 The Audi A4 has such good sound deadening that when the car was launched it was said to be just as quiet inside as the company's flagship A8 if you specified the optional acoustic front windows. As a result, it's one of the best cars that are quiet inside.
As you'd expect, the Audi's interior is beautifully built with a well-constructed feel and a choice of pretty trims and leather upholsteries that make it look very expensive. Even if you're all tall, you and three passengers will have no trouble getting comfy.
As well as being quiet, the A4 is nice to drive and comes with an excellent range of petrol and diesel engines and manual and automatic gearboxes. Go for a quattro four-wheel-drive model (and fit winter tyres) and you'll have a car that can also tackle snow.
Mercedes-Benz SL
Year launched: 2012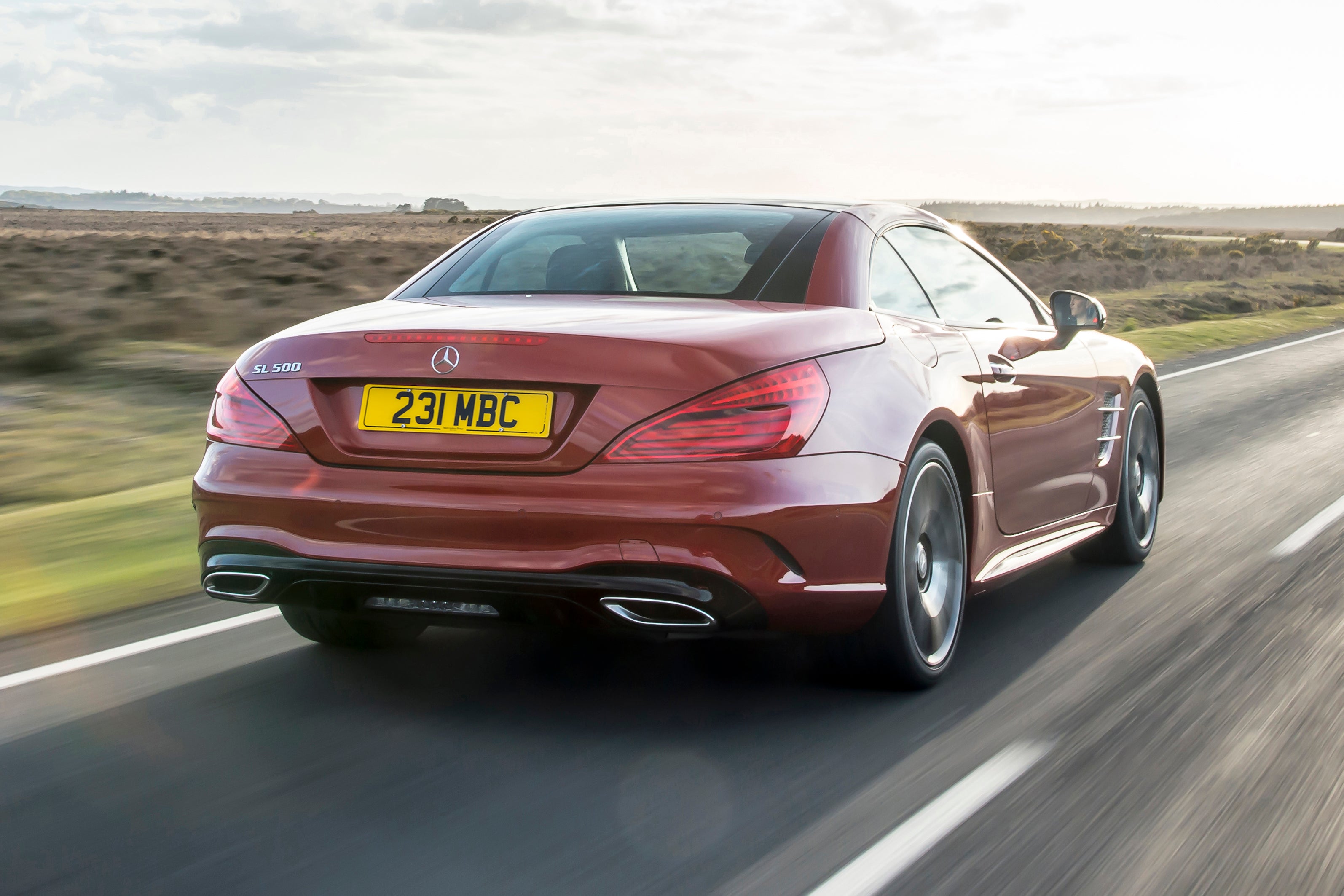 The original Mercedes-Benz SL was one of the first cars to prove open tops could be quiet and comfortable and this latest model – with its hardtop roof that folds away in just 20 seconds – is even quieter than the original.
It's not just the roof that makes it very comfortable. The SL's adjustable suspension can turn soft and compliant at the flick of a switch and you can also have a selectable exhaust that can be quiet or loud depending on how you're feeling.
Want more comfort? How about heated and massaging seats that blow hot air down your neck when the roof's open? Or a glass roof that you can turn opaque when you want shade? If you can think of a toy, there's a good chance it'll be an option on the SL.
The SUV which has the quietest cabin on this list is the Audi e-tron. Lots of things count in Audi's favour when it comes to making its cabin as quiet as possible – its electric motors are near-silent, its laminated glass cuts out wind noise and its wing-mounted cameras don't suffer the wind rush caused by mirrors at speed.
The Rolls-Royce Phantom has the smoothest ride of any car on sale. Its air suspension means you cruise down the road on a cushion of air and it has a camera that scans the road ahead so the suspension can prepare for big bumps and imperfections.
The Roll Royce Cullinan has the least road noise of any SUV, which is quite an achievement when you see how large its tyres are. The Rolls Royce is packed with sound deadening to help keep noise to a whisper and its air suspension stops noise being transmitted from the wheels into the suspension and body.
Reviews of more cars that are quiet inside
Mercedes-Benz S-Class
S350d L AMG Line Executive 4dr 9G-Tronic
Mercedes-Benz of Guildford

Surrey, GU11RU
PCP: £818.17/mo
Representative example: Contract Length: 36 months, 35 Monthly Payments: £818.17, Customer Deposit: £7,799.00, Total Deposit: £7,799.25, Optional Final Payment: £25,568.17, Total Charge For Credit: £10,008.37, Total Amount Payable: £62,003.37, Representative APR: 9.9%, Interest Rate (Fixed): 9.48%, Excess Mileage Charge: 30ppm, Mileage Per Annum: 10,000
Mercedes-Benz S-Class
S63L 4dr Auto [Executive]
Manufacturer Approved
Mercedes-Benz of Taunton

Somerset, TA12EJ
PCP: £935.87/mo
Representative example: Contract Length: 36 months, 35 Monthly Payments: £935.87, Customer Deposit: £7,582.00, Total Deposit: £7,582.50, Optional Final Payment: £18,170.87, Total Charge For Credit: £7,958.82, Total Amount Payable: £58,508.82, Representative APR: 8.9%, Interest Rate (Fixed): 8.55%, Excess Mileage Charge: 46.8ppm, Mileage Per Annum: 10,000
Mercedes-Benz S-Class
S350d AMG Line Executive 4dr 9G-Tronic
Manufacturer Approved
Mercedes-Benz Croydon

Surrey, CR03JP
PCP: £767.87/mo
Representative example: Contract Length: 36 months, 35 Monthly Payments: £767.87, Customer Deposit: £6,824.00, Total Deposit: £6,824.85, Optional Final Payment: £21,242.87, Total Charge For Credit: £9,444.17, Total Amount Payable: £54,943.17, Representative APR: 10.9%, Interest Rate (Fixed): 10.39%, Excess Mileage Charge: 30ppm, Mileage Per Annum: 10,000