Best cars that are rear-wheel-drive

Written by
Russell Campbell
Looking to pick from a list of the best cars that are rear-wheel drive? Our team of experts has searched our cars for sale to find the best cars that are RWD.
We have chosen cars in a variety of body styles and from a different range of budgets, but two things are true of all the cars here – they're all rear-wheel drive and they're all great fun.
BMW 5 Series
Year launched: 2016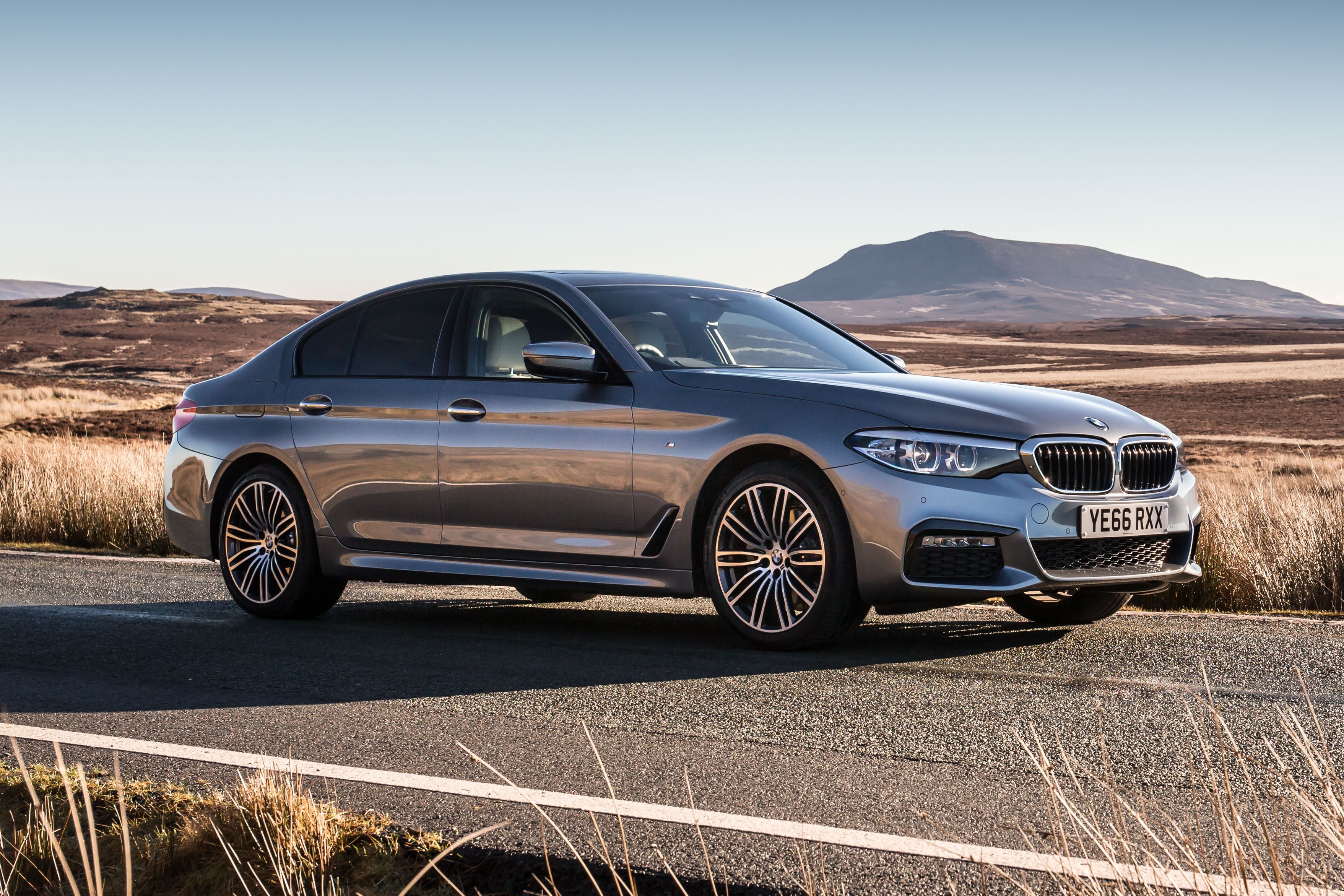 The BMW 5 Series is an extremely well-rounded car. On the one hand, it's a posh set of wheels that tells the world your life's doing just fine, on the other, it's a practical car that fits into family life with ease. Equally, it's very comfortable but also fun to drive.
Much of the latter is down to the fact its rear-wheel drive. Give it the beans around corners and you can change the BMW's angle of attack safe in the knowledge that the car's traction control will stop it from going fully sideways and you get a range of powerful engines to help you do it.
Interior quality is excellent and the BMW iDrive infotainment system is one of the best with pretty graphics and logical controls. Tall adults will be happy in the front and the back and the boot is large enough for a fortnight away with the kids.
Mazda MX-5
Year launched: 2015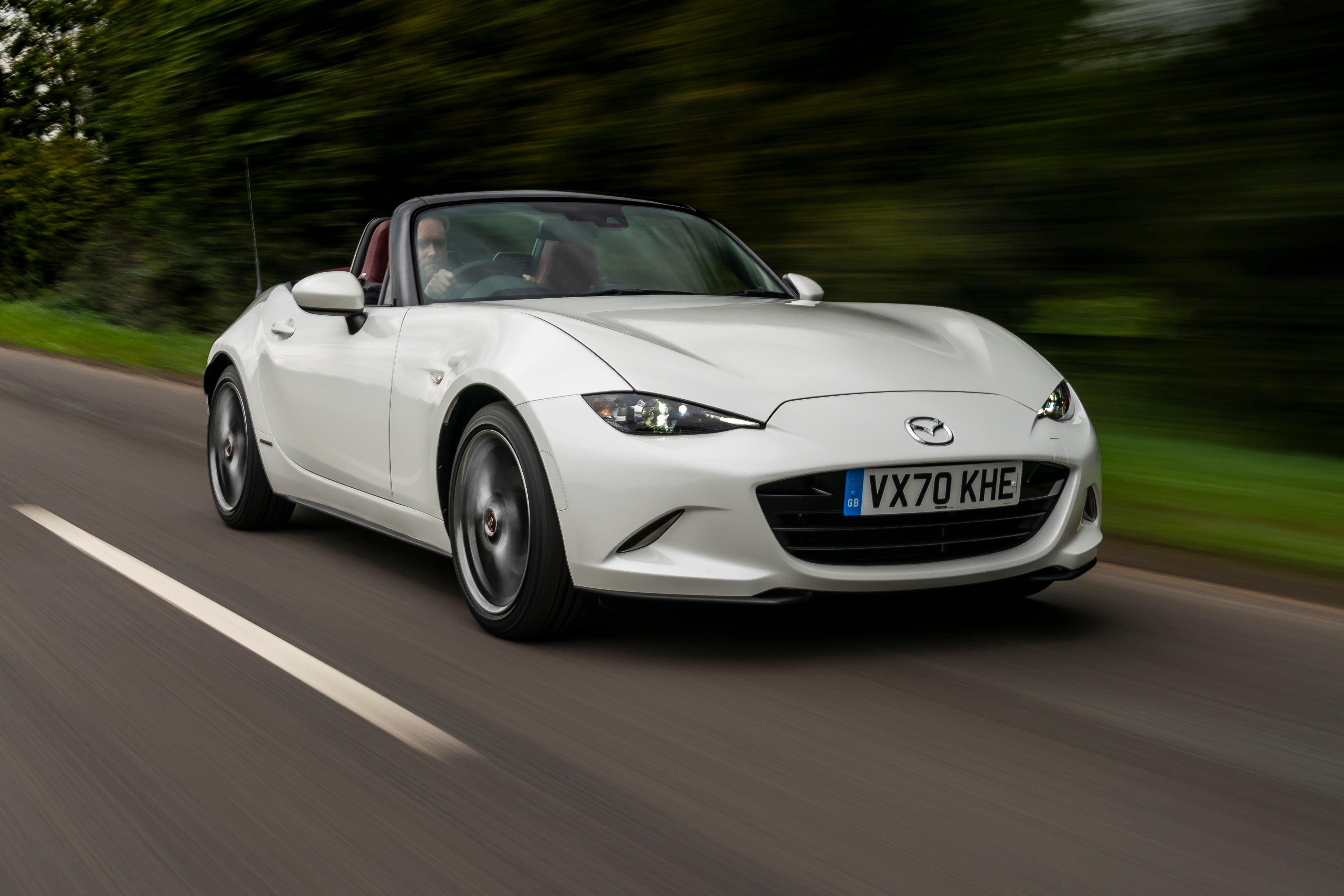 The Mazda MX-5 is the very embodiment of everything good about a well-designed rear-wheel-drive car. It's relatively affordable to buy and run and comes with a soft-top roof that drops manually in seconds.
It's its lack of complexity that makes the MX-5 such fun. Its relatively soft suspension and low grip help you slide in bends, its steering is quick and the short gearshift is one of the best fitted to any car. You also get a choice of fizzy petrol engines that are quick, but not needlessly so.
It feels right on the inside, too. The driving position is reasonably low and you feel sporty looking out over the long bonnet, the small steering wheel is nice to hold and you get clear dials that are easy to glance at. Even cabin quality is pretty decent and you get infotainment with nav – what more could you ask for?
Ford Mustang
Year launched: 2015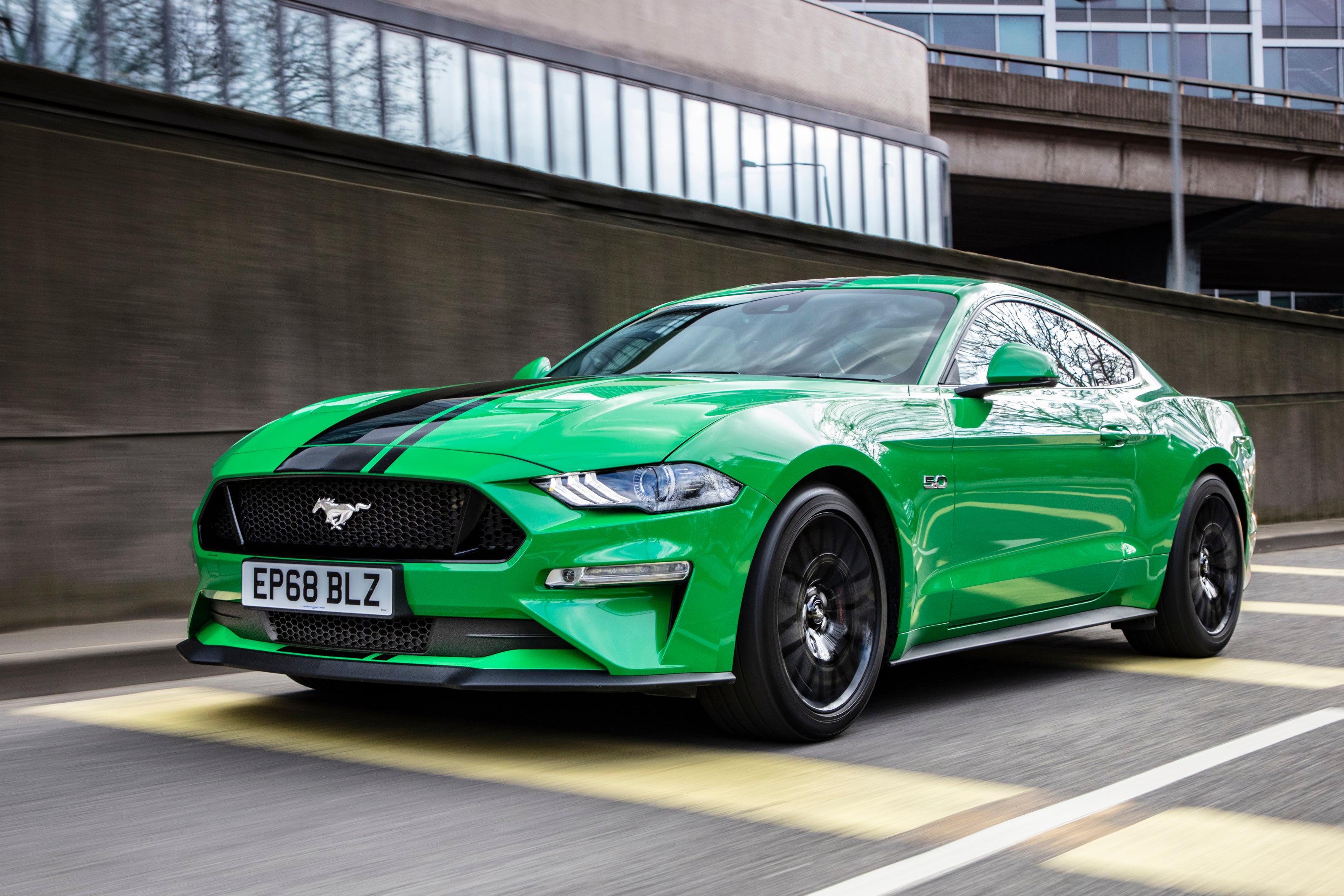 If you want a car that feels very rear-wheel drive then the Ford Mustang is well worth considering. Its powerful engine means getting sideways couldn't be easier and its front-engined layout means it feels pretty loose at the back.
Power comes from a 5.0-litre V8 which has lots of torque and a punchy top end that has a bassy growl when you gun it. What's more, there's a degree of delicacy to this car that was missing in Mustangs of old. That said, you do get a line-lock function designed specifically for smoky burnouts.
Inside, the Mustang doesn't feel or look as nice as a European coupe, but then you do get lots of equipment for your money and also plenty of space. The Mustang has room enough for four adults and its boot is large.
Mercedes-AMG C 63
Year launched: 2015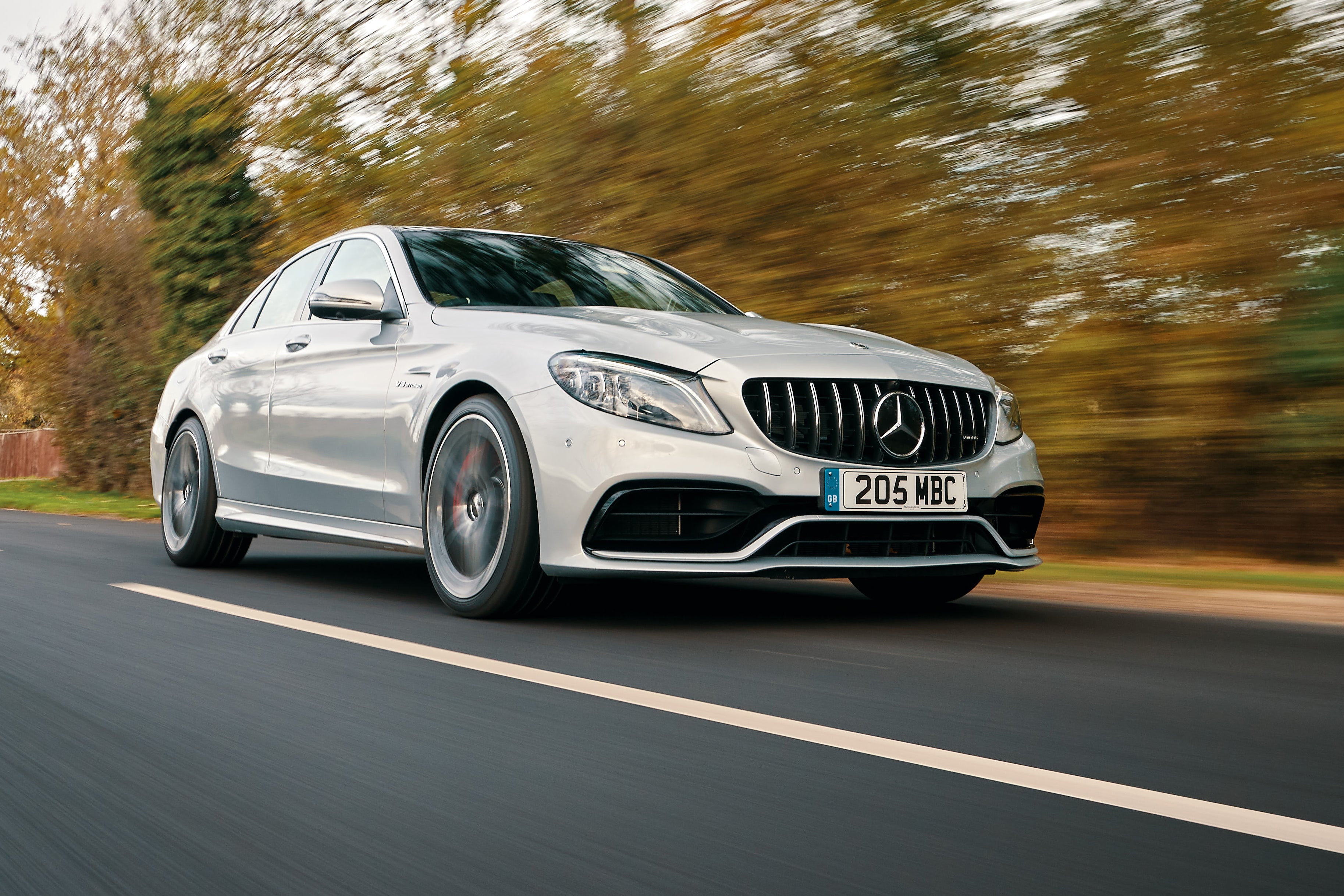 If you like the idea of driving a car that can be a bit of a handful then the Mercedes-AMG C63 will be right up your street. Its twin-turbocharged V8 sends loads of power and torque to the rear wheels, so, if you turn off the traction control, the Mercedes can feel pretty twitchy.
Keep it on, though, and you'll do just fine. The C63 might be based on the standard Mercedes C-Class but all the bits that matter – its brakes, suspension and steering – have been upgraded, as a result, it feels alive in your hands in a way the standard car never does.
Despite this, the C63 can still play at being a posh executive saloon very well. Inside, it looks and feels very nice indeed and the pair of large infotainment screens have pretty high-def graphics. It has room inside for four and the boot is large enough for a set of suitcases.
Toyota GR Supra
Year launched: 2019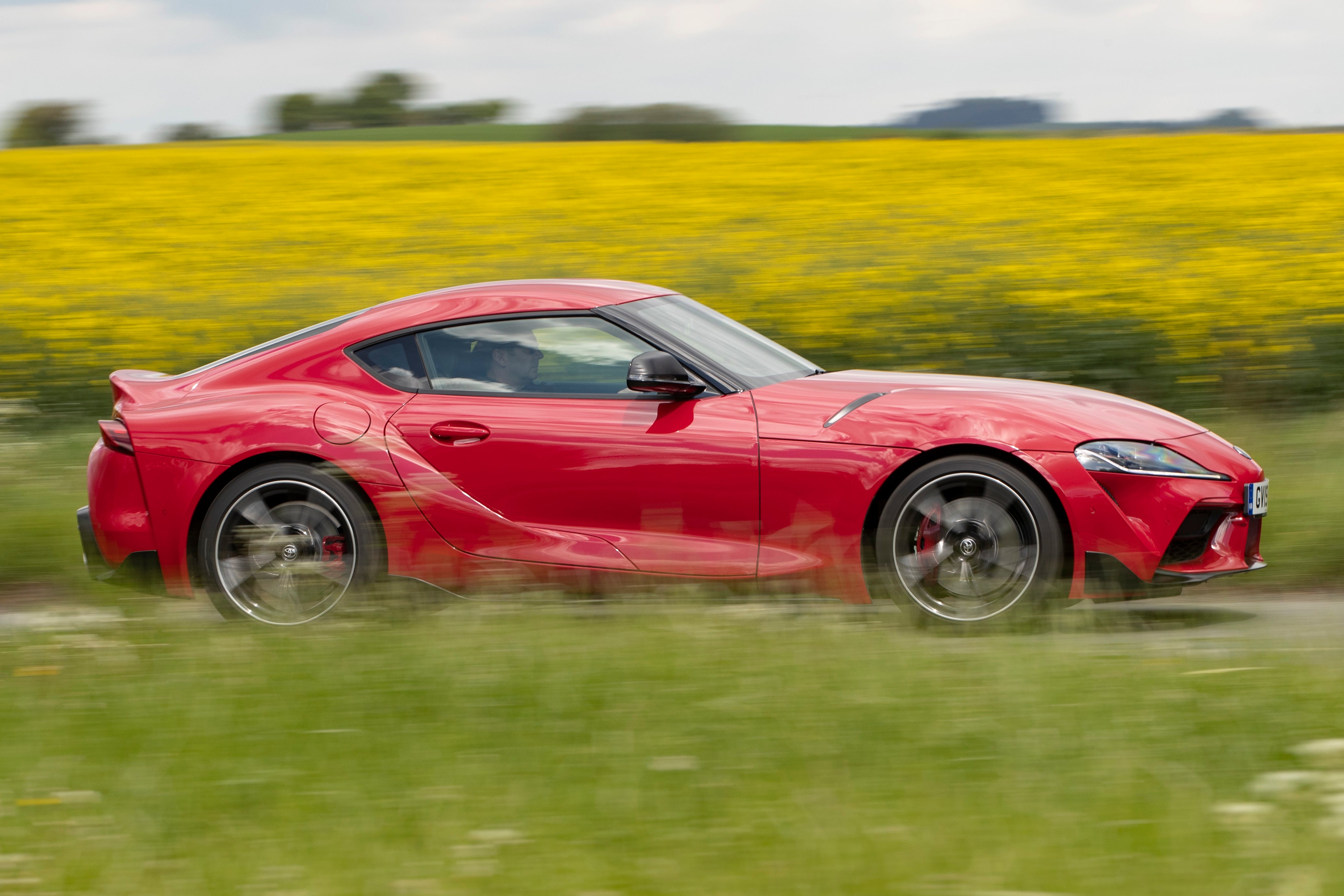 The old Toyota GR Supra was made famous by the Fast and the Furious film franchise, which saw a group of car nuts tune and race their cars, and this is the latest version of that car. The only downside is that it shares many parts – including its engine – with the BMW Z4.
Not to worry, its 340PS six-cylinder is just the ticket in an agile rear-wheel-drive sports car, particularly when it's been proven to produce a lot more horsepower than Toyota owns up to. As a result, you get a car that can be well behaved if you want it to be or pretty lairy if you don't.
The Supra looks pretty BMW-esque on the inside, too, in fact, the dashboard is nearly identical to the Z4's as is the infotainment though, in reality, that just means it feels posh and is easy to use. Okay, so the Supra's only a two-seater but it has plenty of space and its boot is large for a sports car.
Subaru BRZ
Year launched: 2012

The Subaru BRZ and its sister car the Toyota GT86 are the embodiment of what rear-wheel drive should mean in a car – they've both been set up to be great fun in corners. They're also relatively cheap to buy and run.
While most new cars grip harder in bends than the car they superseded with the BRZ Subaru set out to do the exact opposite, it wanted its sports to slip and slide in bends – even fitting fuel-saving (and thus less grippy) tyres to help it do it. Factor in its limited-slip differential, which makes the car slide more predictable, and you have the perfect machine to master drifting.
It's also perfect because it doesn't cost a fortune to run. Tyres are cheap and it's 2.0-litre flat-four engine doesn't guzzle fuel like some sports cars. Inside, the interior is sporty and hard-wearing, you get decent infotainment, a pair of small rear seats and a reasonably large boot.
Jaguar XJ
Year launched: 2010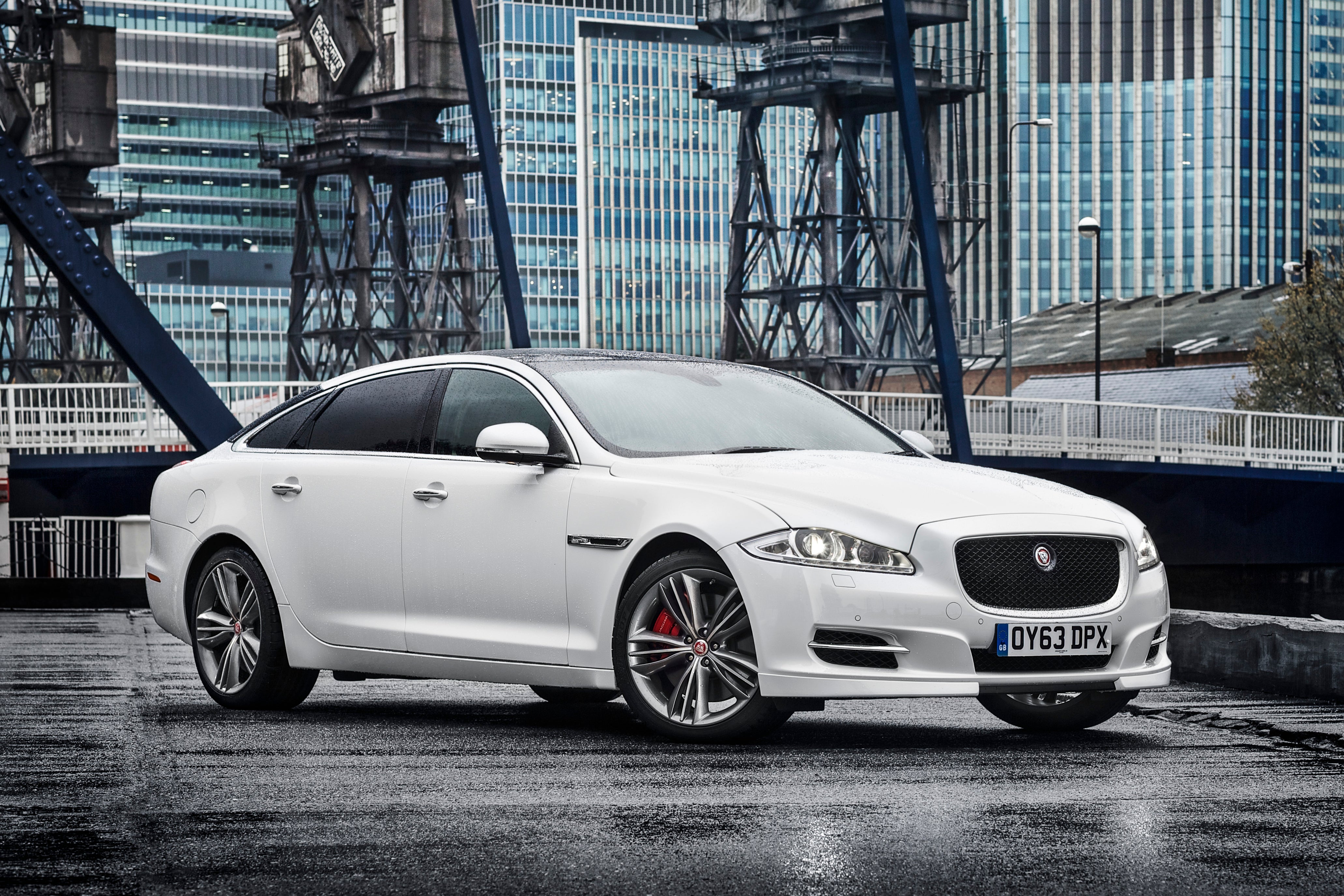 Most luxury cars like the Jaguar XJ are rear-wheel drive, but we have chosen the Jaguar thanks to its ability to shrink around you in corners to make it feel like you're driving a much smaller car – albeit one with space for four and a larger boot.
Its rear-wheel-drive setup makes the XJ feel balanced in corners, its suspension doesn't feel remote from the road like other large luxury cars and you get quick and accurate steering. You also get a decent range of engines covering everything from a 3.0-litre diesel to a supercharged 5.0-litre petrol.
Inside, the Jaguar feels opulent and cool – not suffocatingly retro like the car it replaced. Large panels of wood trim are bathed in mood lighting and many of the buttons and switches are metal. You also get space for four adults – with the option of a roomier long-wheelbase version – and a large boot.
BMW 2 Series
Year launched: 2014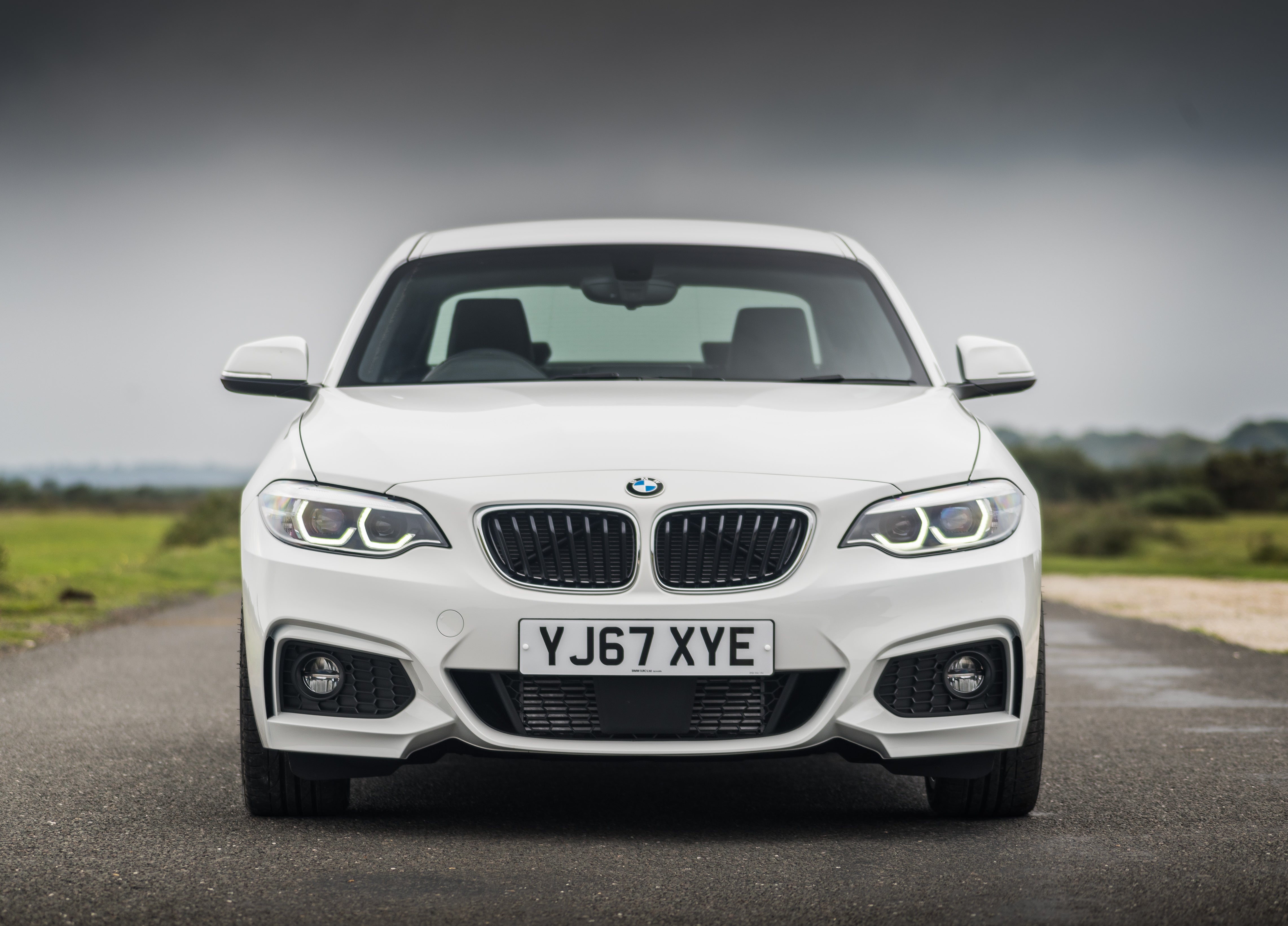 BMW's old 'ultimate driving machine' slogan was a subtle hint that almost all of its cars were rear-wheel drive but now they're starting to dwindle thanks to xDrive four-wheel drive and smaller models like the 1 Series and 2 Series Active Tourer moving to front-wheel drive.
The 2 Series Coupe, though, remains rear-wheel drive. It manages to be both playful in the bends and comfortable and easy to drive when you're not pushing on. If you're an enthusiast, it's best sampled in M240i guise, which has a turbocharged six-cylinder engine that has no issues overwhelming the rear wheels.
Inside, the BMW is smart and well built rather than particularly fancy, it's driver-focused design hinting that it's a car that you can enjoy getting behind the wheel of. It's even reasonably practical for a small coupe with usable rear seats and a decent-sized boot.
Alfa Romeo Giulia
Year launched: 2016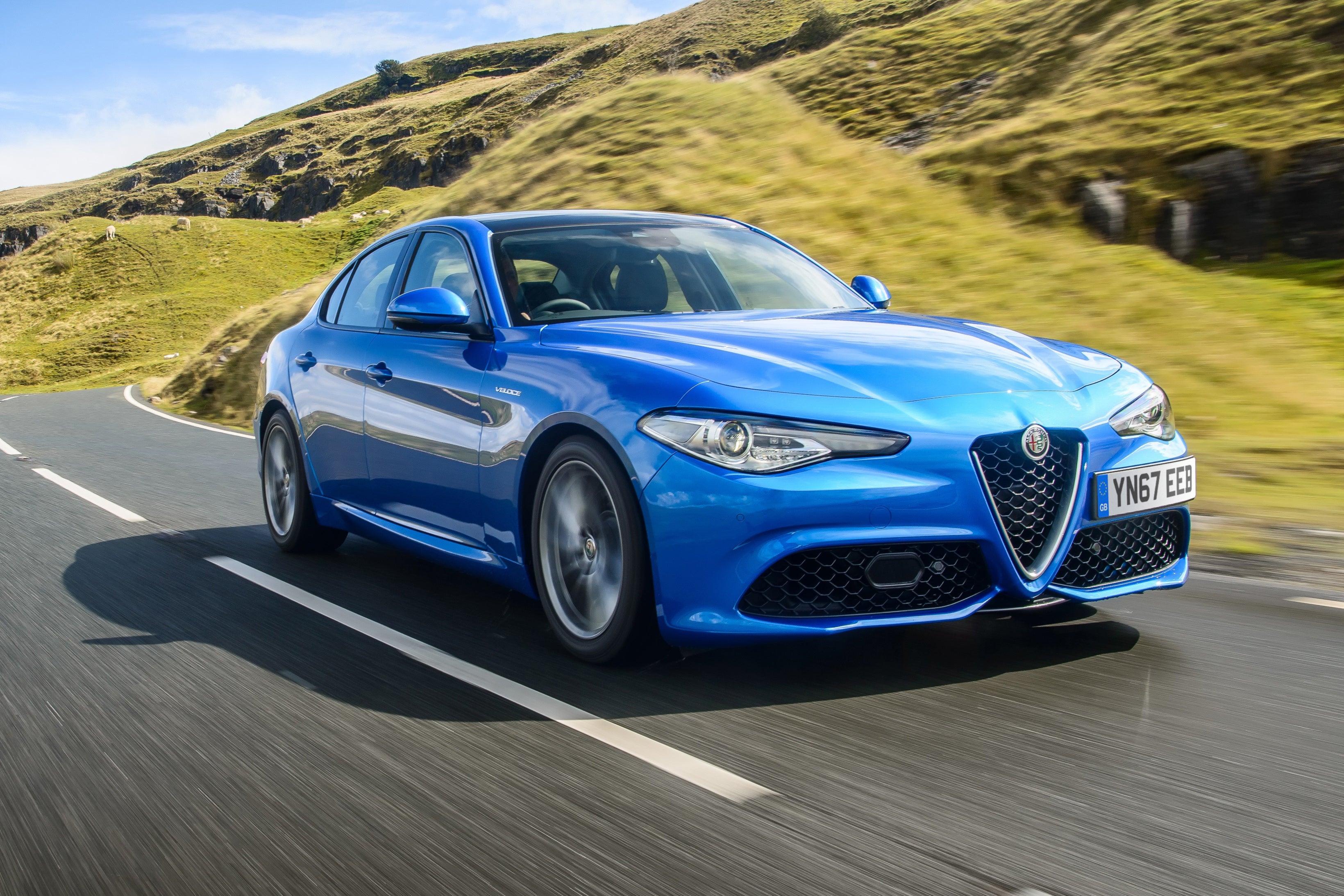 Alfa had used front-wheel drive for the majority of its cars since the mid-1990s so the Alfa Romeo Giulia marked a return to rear-wheel drive for one of its mass-appeal models when it was launched in 2016.
Why go back to rear-wheel drive? Alfa Romeo wanted to reinject the sportiness its cars were known for in the past and fitted rear-wheel drive and a laser-quick steering rack to do it. The result was an Alfa Romeo saloon worthy of its racing heritage.
Inside, heavily cowled dials and circular air vents keep the sporty theme alive even if the plastic quality and washed-out sat-nav display isn't a patch on what you get in a German saloon. There is space for you and three passengers, though, and the boot is a good size, too.
Nissan 370Z
Year launched: 2009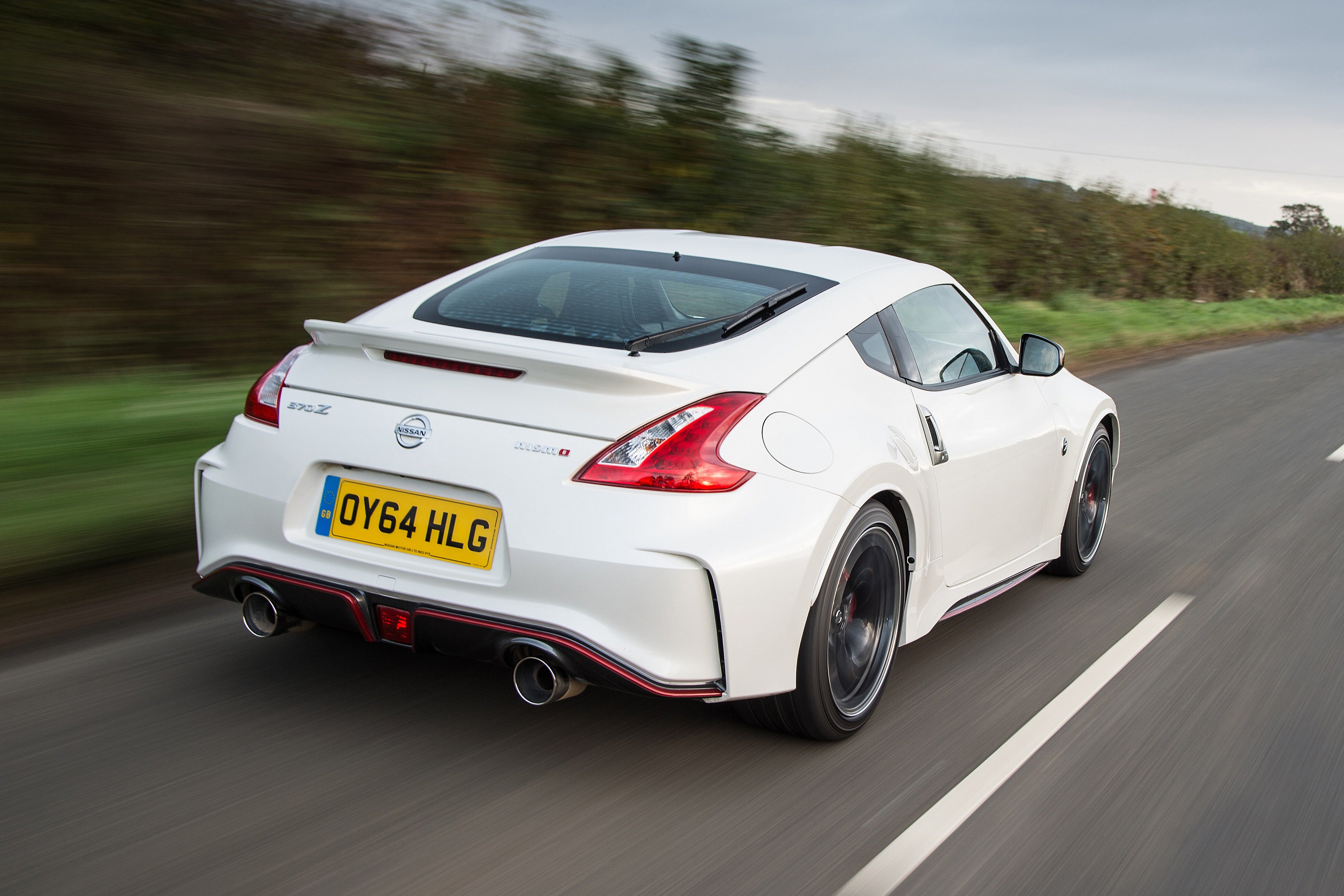 The Nissan 370Z is an old-school slugger of a sports car that, for many, is way past its prime but if you want some serious horsepower in a rear-wheel-drive sports car, the Nissan is one of the most economic ways of getting it.
Its 3.7-litre V6 sends 328PS to the rear wheels through a manual gearbox, getting it from 0-62mph in just 5.3 seconds – that's impressive bang for your buck and more than enough power to sample the inherent playfulness of a rear-wheel-drive chassis.
Inside, the Nissan feels quite plasticky but you get plenty of standard kit like sat-nav and body-hugging sports seats and the extra dials on top of the dashboard reinforce the sporty theme. It's a two-seater but you get plenty of room even if you're tall and the boot is big for a car like this.
That's purely subjective, but what you can say is that rear-wheel-drive cars offer a purer driving experience. As there's no power going through the front wheels, the steering is uncorrupted when you accelerate and you can change the balance of the car on the throttle.
It depends on the situation. All-wheel drive (AWD) cars have more grip which makes them ideal on slippery winter roads. However, their dogged grip can make them seem a little boring next to the slips and slides of a rear-wheel-drive car.
In many ways, BMW xDrive gives you the best of both worlds. The rear wheels get the majority of the power but some of it is sent to the front wheels – so BMWs fitted with xDrive feel rear-wheel drive but have the extra grip needed for when the going gets slippy.
Reviews of more cars that are rear-wheel drive (RWD)
BMW 5 Series
520d MHT M Sport 5dr Step Auto
Manufacturer Approved
Listers BMW Boston

Lincolnshire, PE217PQ
PCP: £542.89/mo
Representative example: Contract Length: 36 months, 35 Monthly Payments: £542.89, Customer Deposit: £5,385.00, Total Deposit: £5,385.00, Optional Final Payment: £17,760.00, Total Charge For Credit: £6,246.15, Total Amount Payable: £42,146.15, Representative APR: 8.9%, Interest Rate (Fixed): 8.54%, Excess Mileage Charge: 8ppm, Mileage Per Annum: 10,000
BMW 5 Series
520d M Sport 4dr Auto
Manufacturer Approved
Listers BMW Boston

Lincolnshire, PE217PQ
PCP: £552.99/mo
Representative example: Contract Length: 36 months, 35 Monthly Payments: £552.99, Customer Deposit: £5,085.00, Total Deposit: £5,085.00, Optional Final Payment: £15,162.00, Total Charge For Credit: £5,701.65, Total Amount Payable: £39,601.65, Representative APR: 8.9%, Interest Rate (Fixed): 8.54%, Excess Mileage Charge: 8ppm, Mileage Per Annum: 10,000
BMW 5 Series
540i xDrive M Sport 4dr Auto
Manufacturer Approved
Lookers BMW Crewe

Cheshire, CW16XH
PCP: £471.34/mo
Representative example: Contract Length: 36 months, 35 Monthly Payments: £471.34, Customer Deposit: £4,574.00, Total Deposit: £4,574.85, Optional Final Payment: £14,684.42, Total Charge For Credit: £5,257.17, Total Amount Payable: £35,756.17, Representative APR: 8.9%, Interest Rate (Fixed): 8.9%, Excess Mileage Charge: 11.53ppm, Mileage Per Annum: 10,000