Best cars with a five-year warranty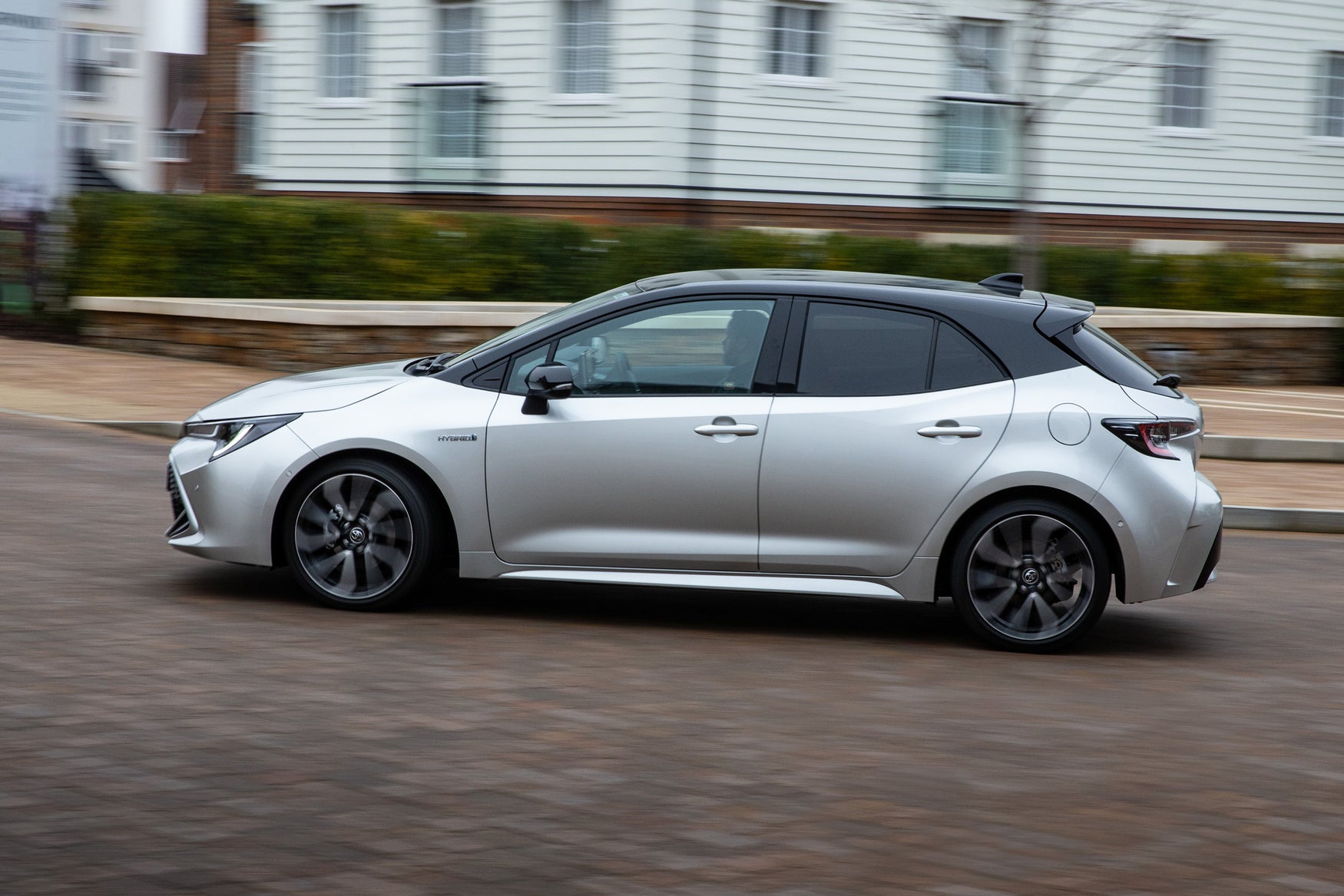 Looking for a car with a long warranty? Look no further, we've compiled a list of the best ten cars in the UK with a five-year warranty. If you want to see those with even longer warranties, check out our Best cars with a seven-year warranty.
A long warranty is a great sign of how confident a manufacturer is in the reliability of its cars. The majority of manufacturers offer a three-year new car warranty, but a few offer five years of cover (or more).
And warranties transfer to each owner of the car too, so buying a used model with a few years of cover left is a huge bonus - especially when you can't be sure how a car has been treated before it got to you.
Hyundai i10
Year launched: 2020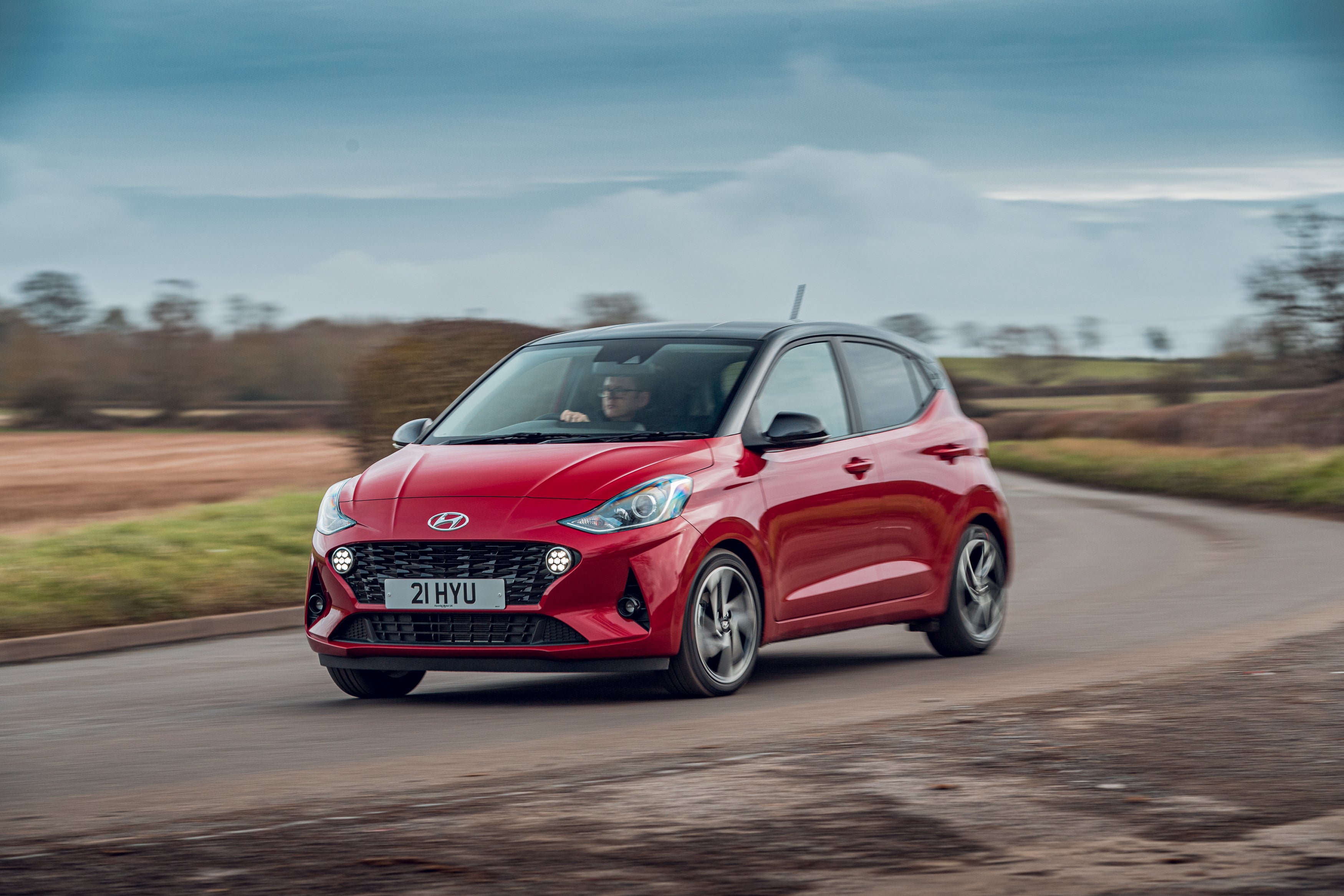 The Hyundai i10 is a wonderful city car. The newest generation offers more space than most little runabouts, fitting five adults - albeit, at a squeeze. In fact, the i10 straddles the gap between a city car and a small hatch in terms of size.
But what really makes the i10 stand apart from the competition is its blend of ride and handling - making it the most comfortable city car around. Hyundai doesn't do 'cheap and cheerful' any longer but it still stays true to its ethos of offering value for money.
You get a five-year, unlimited mileage warranty with all Hyundai models plus a 12 year anti-perforation warranty also comes as standard on all new Hyundai cars.
Toyota Corolla
Year launched: 2019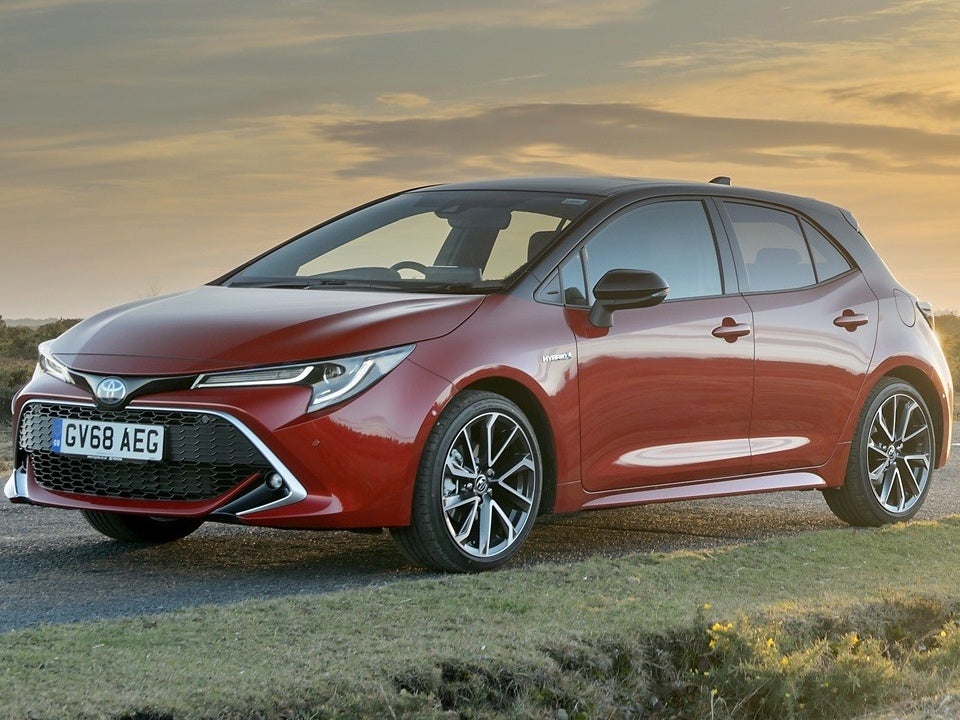 The Toyota Corolla isn't just good for a hybrid, it's also one of the best hatchbacks around. It's quiet, smooth and great around town, plus it's very economical. Toyota hybrids hold their value well and there's always strong demand. But it's very well equipped from the bottom of the range.
Being a Toyota, long term reliability is a given but to back that up further, it comes with a long warranty too. Toyota offers an impressive five-year/100,000-mile warranty, with no mileage limitations for the first year.
This warranty covers the hybrid battery, but owners can also get an extended Hybrid Battery Warranty, which ensures an additional year or 10,000 miles. This can be renewed up to the 15th anniversary of the car's registration, with no limit on total mileage. Hybrid Battery Extended Cover is included when owners have a Hybrid Electric Service carried out on their car by a specialist.
Toyota Prius
Year launched: 2016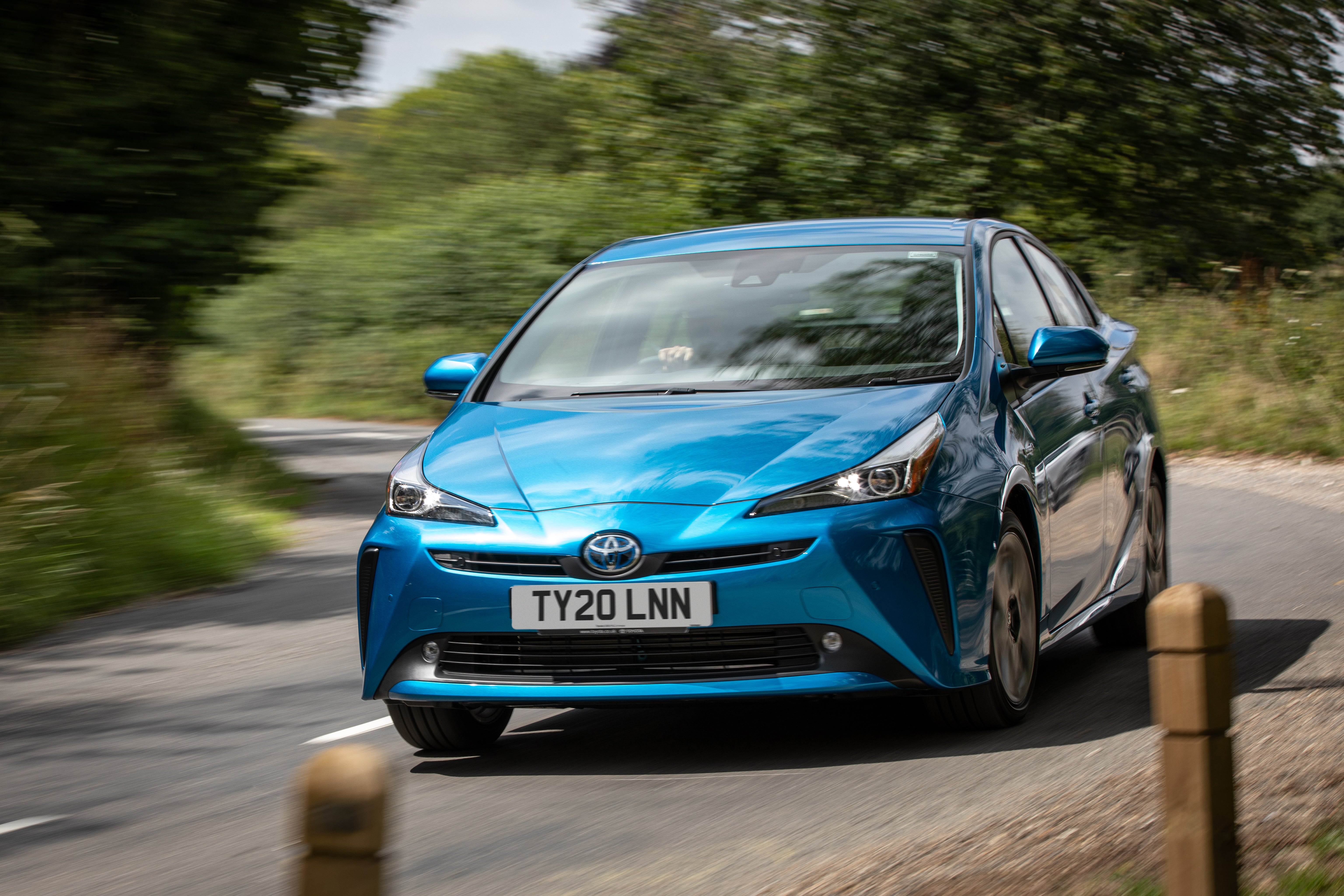 Say hybrid and people think Toyota Prius. The flag-bearer of green mobility will never be loved by those enthused by cars and driving, but for owners who want great fuel economy, the Prius should definitely be on your list.
The Prius is first and foremost about saving fuel, and that's reflected in the way it drives. It drives well enough with light, accurate steering, although it's miles off what could reasonably be described as sporty or engaging.
On the plus side, as with all Toyotas, the Prius gets the five-year/100,000-mile warranty.
Hyundai Kona Electric
Year launched: 2017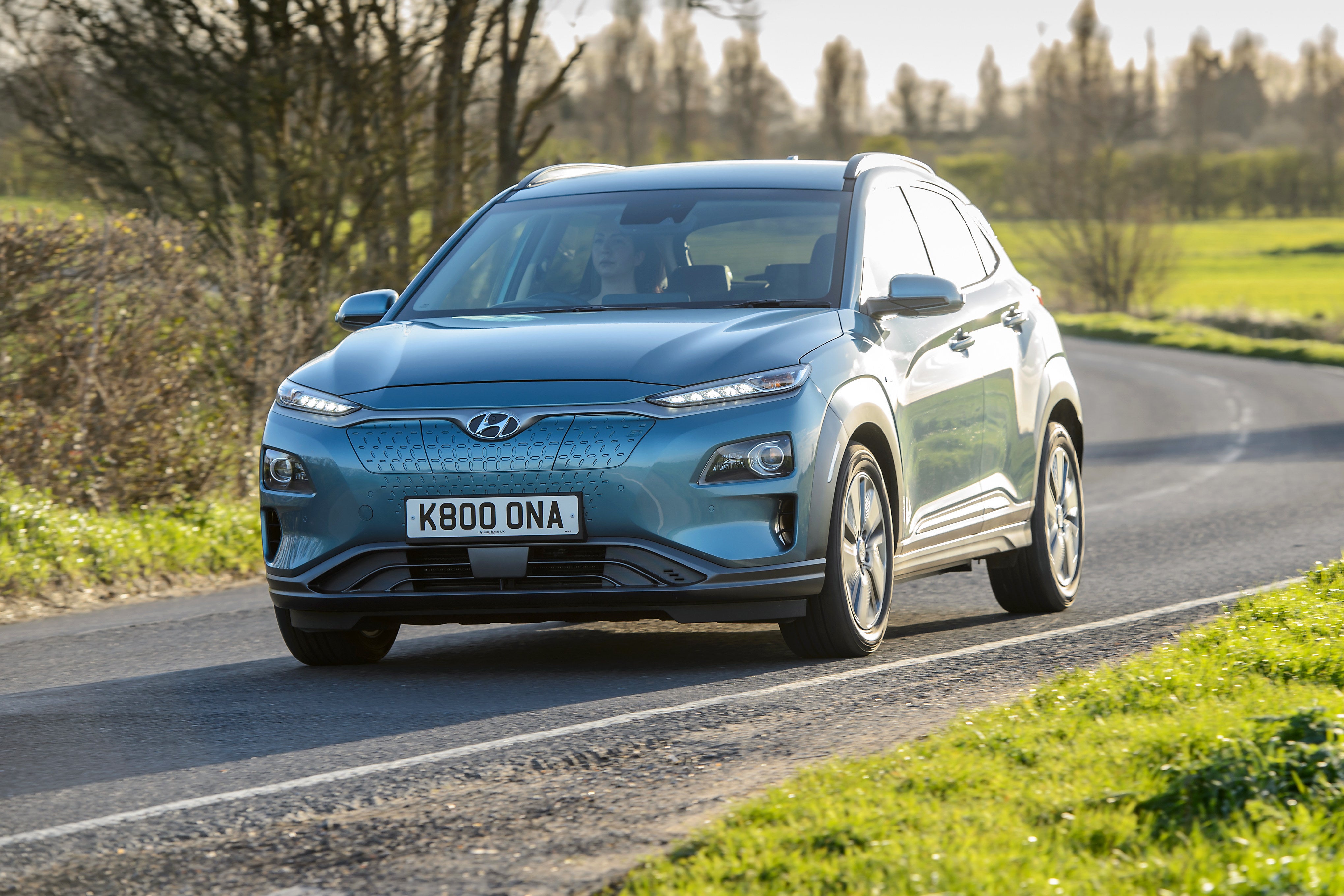 The Hyundai Kona Electric is great to drive - better than its petrol or diesel equivalent, in fact. The electric crossover combines an official range of 279 miles with a desirable crossover bodystyle.
Batteries hidden away under the floor of the compact SUV mean there's a reasonable amount of room inside, although the rear seats are a bit short of legroom, so adults will sit slightly awkwardly. The boot is also smaller than rivals like the Nissan Juke and SEAT Arona, but that doesn't stop the Kona Electric being hugely in demand.
Hyundai offers a five-year, unlimited mileage warranty and a 12 year anti-perforation warranty on all new models. Factor in the eight-year, 125,000-mile battery warranty and you can see why the Kona Electric is such a winner.
Renault Clio
Year launched: 2019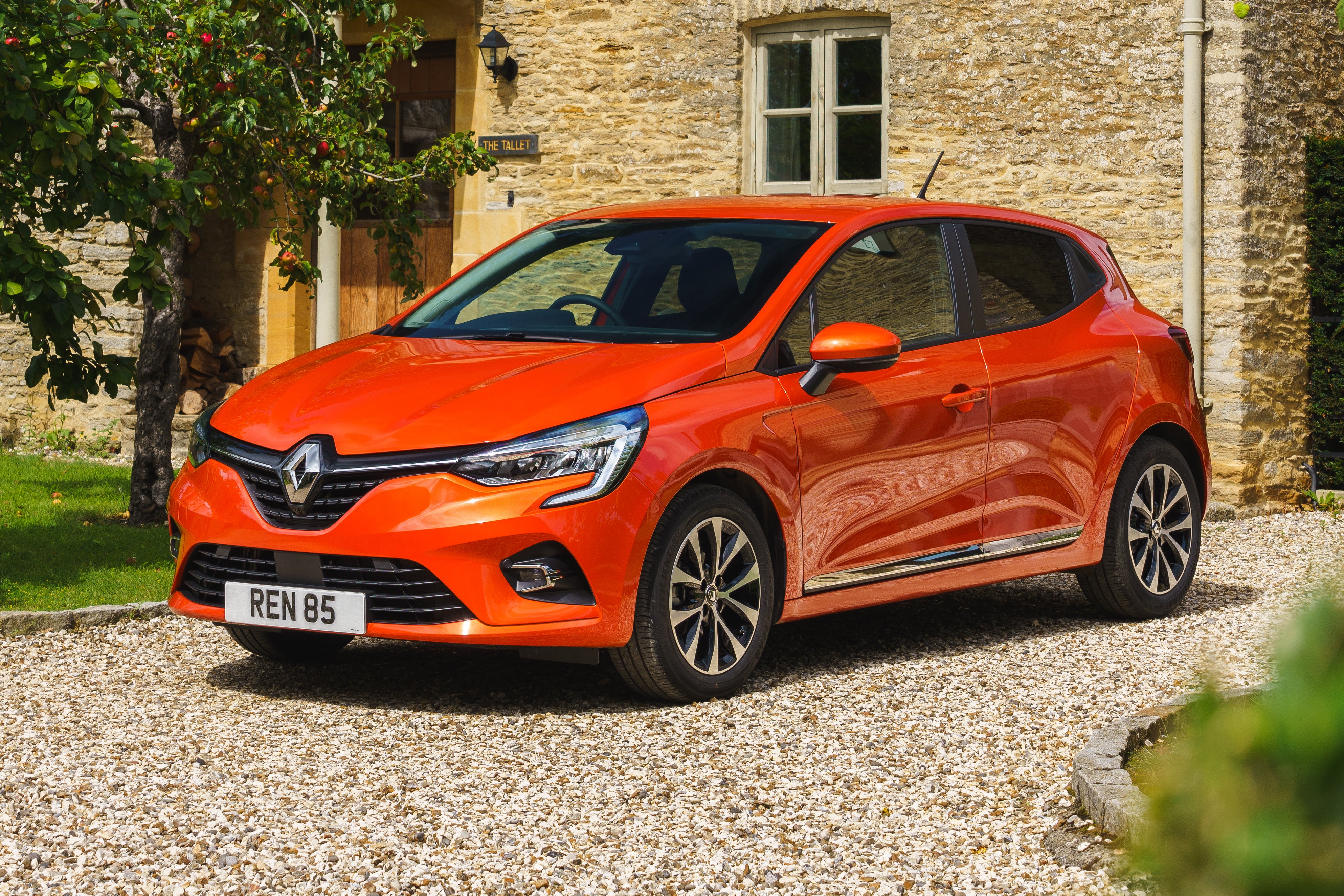 The fifth-generation Renault Clio carries on were the old model left off, with a sweet interior and hybrid engine option. While you could be forgiven for struggling to spot the differences on the outside, the interior has taken a noticeable shift upmarket - including new tech and infotainment systems.
It certainly feels roomy enough inside, with plenty of space for taller drivers while the boot is now a generous 391-litres. There isn't an all-electric option, but a 1.6-litre hybrid is a new arrival. We'd opt for the 100PS 1.0-litre engine with the seven-speed automatic gearbox or the 1.3-litre TCe 130 petrol turbo engine with the auto if you want more performance.
While we don't think the new Renault Clio is as impressive as class leaders like the Volkswagen Polo and Ford Fiesta, it's more deserving than ever of its status as a fashionable small car. Plus, it has Renault's generous five-year,100,000-mile warranty going for it.
Toyota Aygo
Year launched: 2014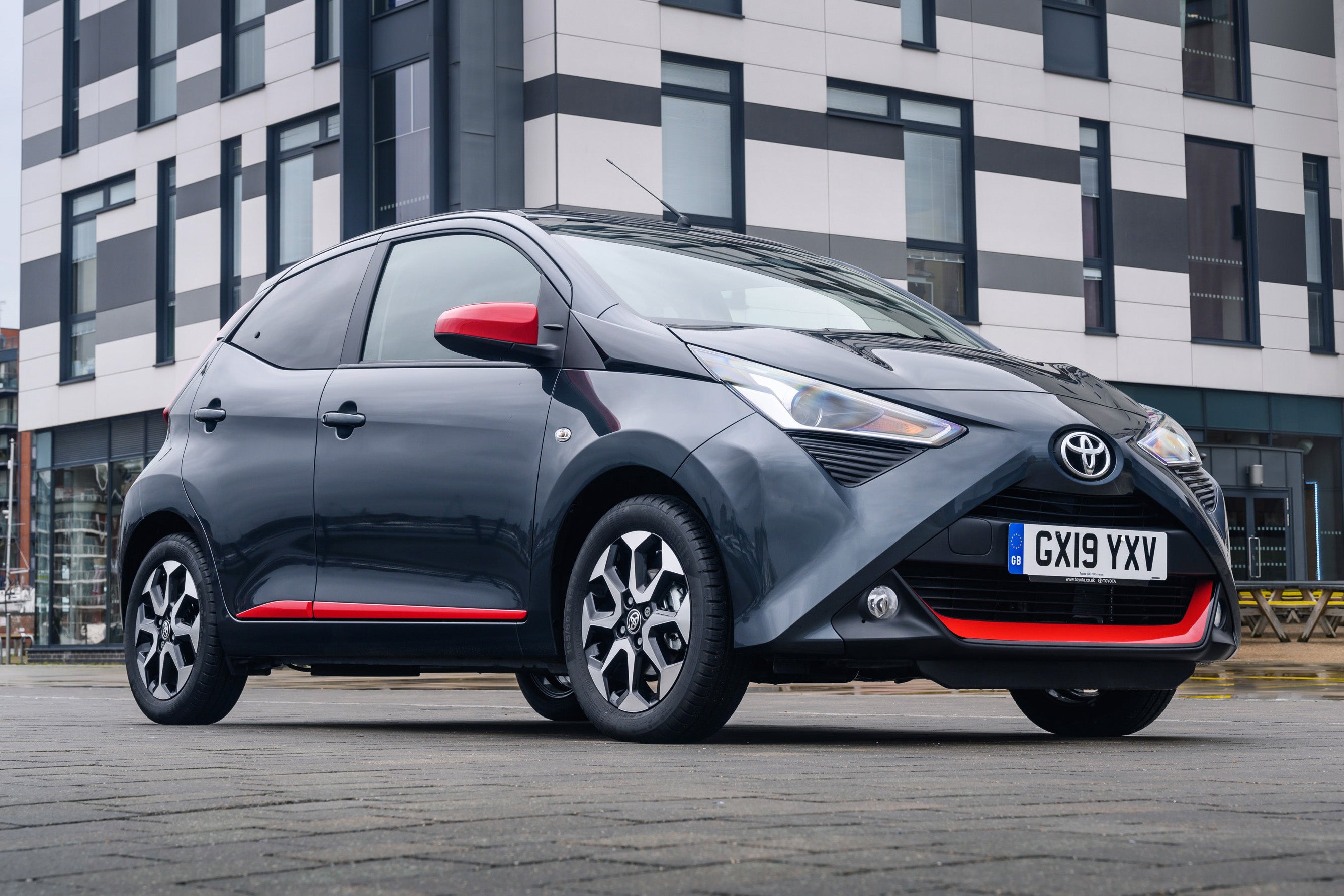 The Toyota Aygo was updated in 2018 to bring it up to date with other city cars and the range is simple - which helps keep prices low. There's one petrol engine, three- or five-doors and a choice of manual or automated manual gearboxes.
Front seat passengers get generous legroom and decent headroom thanks to the height of the roof, but there's considerably less legroom available in the rear, so adults using the back seats will want to keep journeys short. The boot is also relatively small, although far from the smallest in the class.
Easy to drive, cheap to run and not very expensive to buy - the Toyota Aygo is a great example of the modern city car (even with a sensitive clutch that takes some getting used to). With the five-year, 100,000-mile warranty included - it makes a smart new or used buy.
Renault Grand Scenic
Year launched: 2016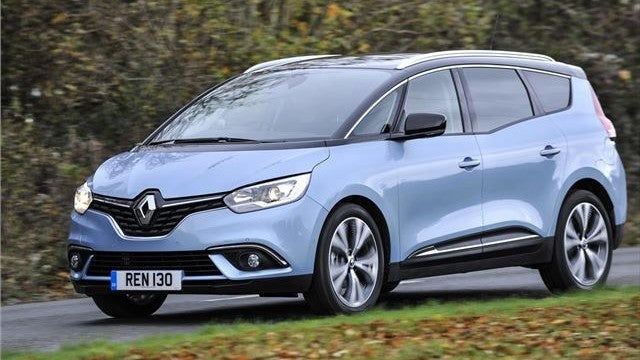 The seven-seat MPV is dead, mostly – enter, the Renault Grand Scenic. Four years on from its launch, it remains one of the best looking cars in its class (mind you, no MPVs are lookers).
The Grand Scenic is incredibly well-equipped, with a comprehensive list of equipment and fairly premium interior. Although it can't match the Ford Grand C-MAX and Ford S-MAX for dynamic appeal, the Grand Scenic offers a mature and sophisticated driving experience.
Put simply, the Renault Grand Scenic is a great looking, well-equipped and practical MPV. And it comes with a five-year, 100,000-mile warranty - meaning that if you buy this swish MPV when it's three years old, you'll still get guaranteed costly repair-free motoring until 2022. Can't say the same for a Volkswagen or Ford...
Renault Zoe
Year launched: 2013

The Renault Zoe has been a slow-burning hit but its combination of charm, useful range and continuous improvement means it is a popular choice today. In September 2019, the latest generation Zoe was offered, with a claimed range of 245 miles.
Inside, the Zoe looks a little different from conventional cars. You sit high up, chiefly because the battery pack is underneath the floor, but headroom isn't lacking thanks to the tall body. The height actually helps the view out at the same time. Later models get a sophisticated, high-quality interior, too.
It's a very easy car to drive, with strong low-speed acceleration and generally low noise levels. That all comes at a price, but if you buy used - you can dodge some of this extra cost, although you won't benefit from any government incentives. As for warranty, it gets the same five-year, 100,000-mile cover as all Renault models - with the addition of an eight-year, 100,000-mile battery warranty on the Zoe.
Renault Twingo
Year launched: 2014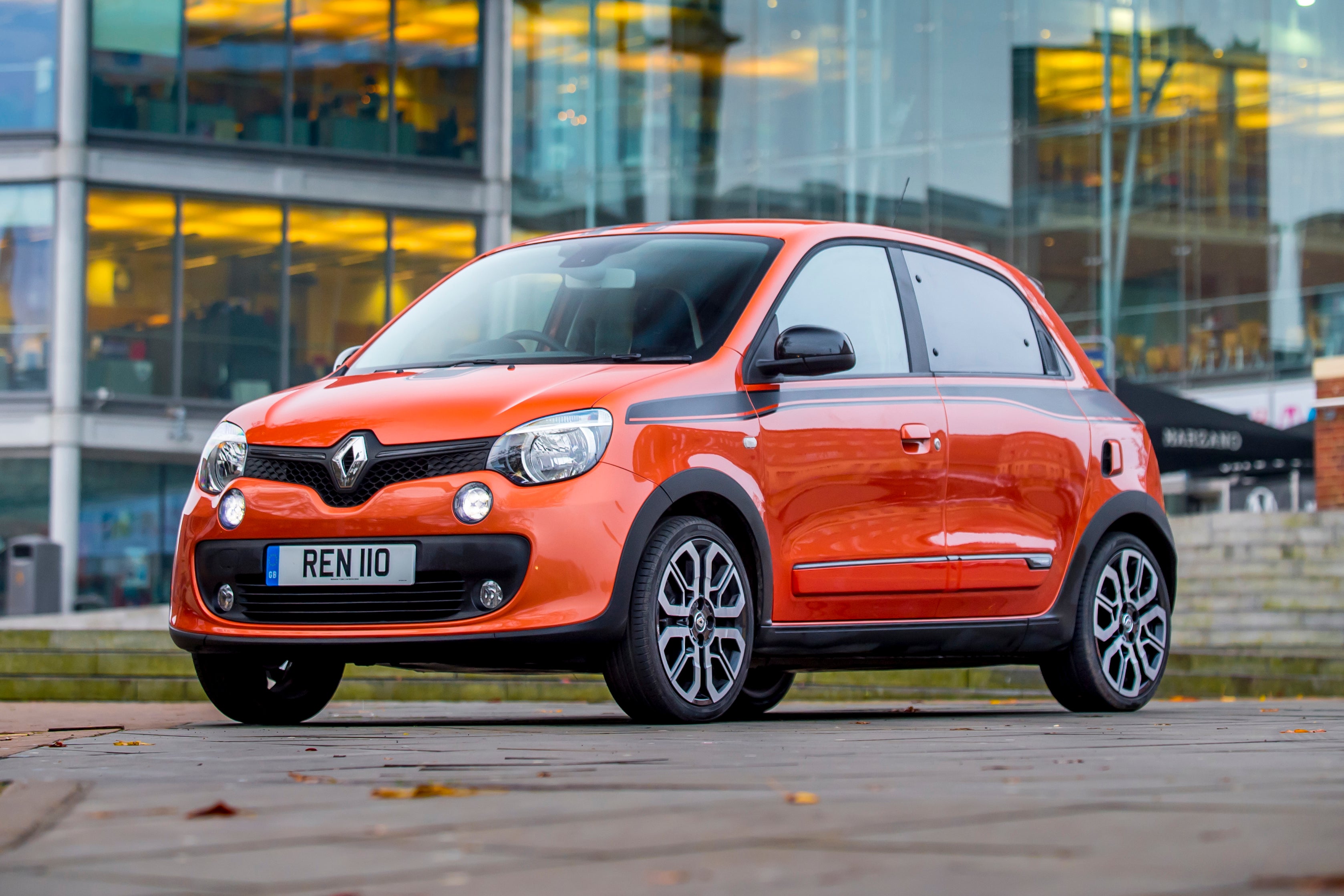 Designed and built in collaboration with Smart's Forfour, the Renault Twingo took the unusual step of putting the engine at the rear of the car and driving the rear wheels, unlike the front-engine, front-wheel-drive approach of almost every other small car in existence. This leaves more space for people in the car.
That's not remotely obvious when you look at the Twingo, though. It just looks like a very small car. A cute one too. Inside the Twingo's unusual engine arrangement pays off, as the cabin is impressively spacious for a car so small. Four adults will fit in reasonable comfort, with good head and legroom up front and in the rear.
Overall the Renault Twingo is an interesting and fun take on the city car template. It does some things better than any rival, and really excels in the city, but it is less well-rounded and can feel a little out of its depth on the open road. It also gets the five-year, 100,000-mile warranty as other Renaults on this list.
Hyundai i20
Year launched: 2020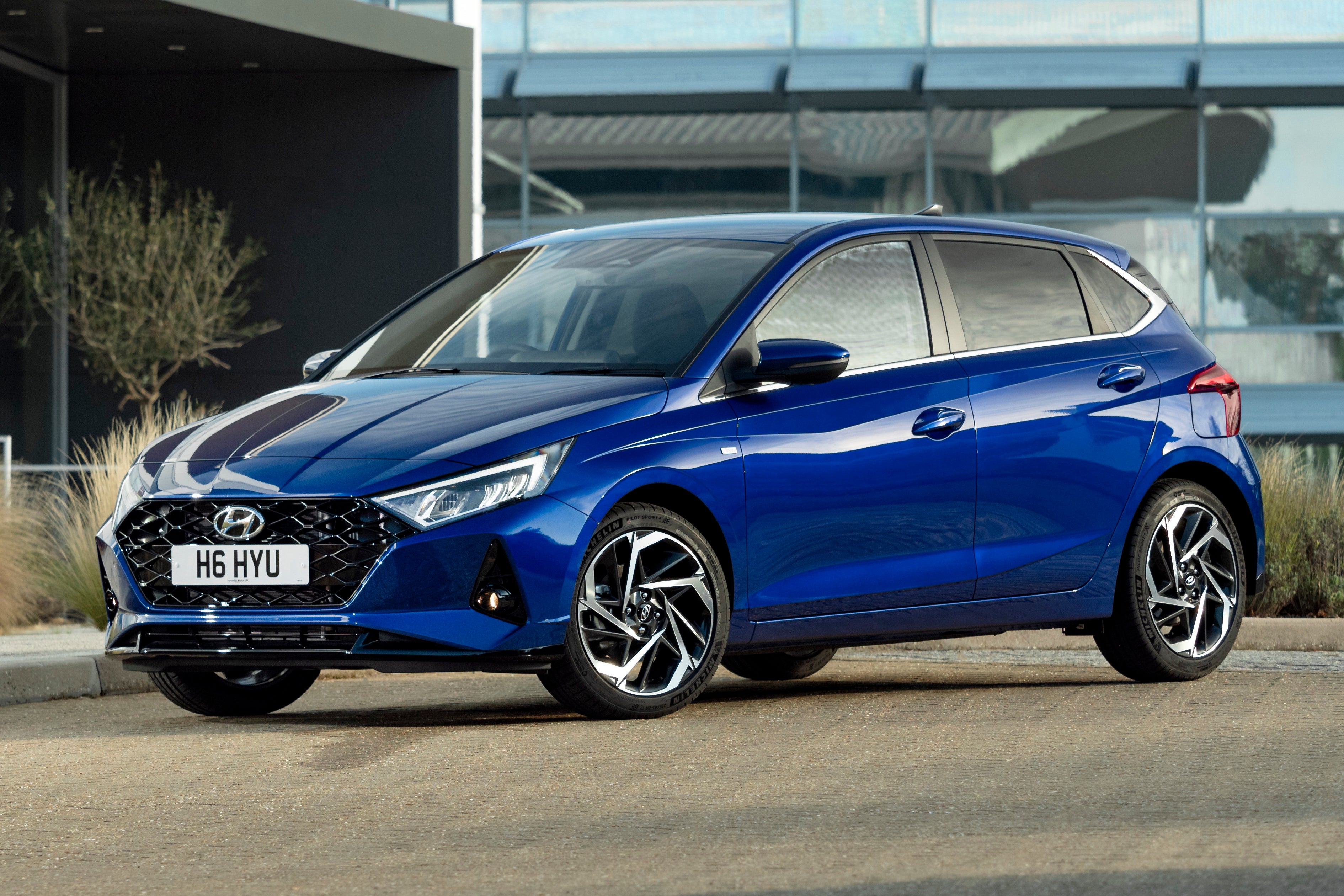 Neatly designed, comfortable, well-equipped and easy to drive, the Hyundai i20 is precisely what most car buyers want. It faces stiff competition from the Ford Fiesta and Vauxhall Corsa - but it's a perfectly good alternative to the best sellers. A new model hit the market in 2020, too.
The i20 is nicely suited to life on UK roads, with suspension and steering that make it easy to drive on rough British tarmac. It is quiet too, with a decent range of engines to choose from. The cabin of the i20 is as well presented as the exterior. Entry-level models are fairly basic but upper trim grades represent very good value for money.
Those who want a great all rounder can't go far wrong with the i20. Build quality is solid, driving dynamics are relaxed and practicality is good – plus there is a five-year unlimited mileage warranty to give buyers some extra peace-of-mind.
The main warranty covers the car against any manufacturing defects that could cause trouble. But cars also come with multiple other warranties - usually covering things like bodywork, corrosion and mechanical parts for separate amounts of time as well. Hybrids and electric vehicles will also get a battery warranty. Warranties typically have a limited mileage, too. So as well as the length of the warranty, make sure you read the small print.
Hyundai, Kia and Renault offer excellent five-year warranties. But Subaru, Jeep and Mitsubishi also offer a five year warranty.
Hyundai offers a five year unlimited mileage warranty so it will cover you for 100,000 miles. Kia's seven-year warranty also covers you up to 100,000 miles while Mitsubishi offers a 10-year/100,000 mile powertrain warranty.
Reviews of more cars with a five-year warranty
Toyota Corolla
1.8 VVT-i Hybrid Excel 5dr CVT
Manufacturer Approved
Steven Eagell Toyota St Ives

PE275RE
PCP: £507.80/mo
Representative example: Contract Length: 36 months, 36 Monthly Payments: £507.80, Customer Deposit: £2,999.00, Total Deposit: £2,999.25, Optional Final Payment: £507.80, Total Charge For Credit: £1,285.05, Total Amount Payable: £21,280.05, Representative APR: 4.9%, Interest Rate (Fixed): 2.52%, Mileage Per Annum: 10,000
Toyota Corolla
1.8 VVT-i Hybrid Icon Tech 5dr CVT
Manufacturer Approved
Listers Toyota Coventry

Warwickshire, CV34FJ
PCP: £250.53/mo
Representative example: Contract Length: 36 months, 35 Monthly Payments: £250.53, Customer Deposit: £2,998.00, Total Deposit: £2,998.65, Optional Final Payment: £11,051.00, Total Charge For Credit: £2,827.20, Total Amount Payable: £22,818.20, Representative APR: 6.9%, Interest Rate (Fixed): 6.67%, Excess Mileage Charge: 4ppm, Mileage Per Annum: 10,000
Toyota Corolla
1.8 VVT-i Hybrid Trek 5dr CVT
Manufacturer Approved
Listers Toyota Cheltenham

Gloucestershire, GL519DT
PCP: £331.68/mo
Representative example: Contract Length: 36 months, 35 Monthly Payments: £331.68, Customer Deposit: £3,592.00, Total Deposit: £3,592.50, Optional Final Payment: £12,018.00, Total Charge For Credit: £3,269.30, Total Amount Payable: £27,219.30, Representative APR: 6.9%, Interest Rate (Fixed): 6.67%, Excess Mileage Charge: 4ppm, Mileage Per Annum: 10,000