Best cars with a seven-year warranty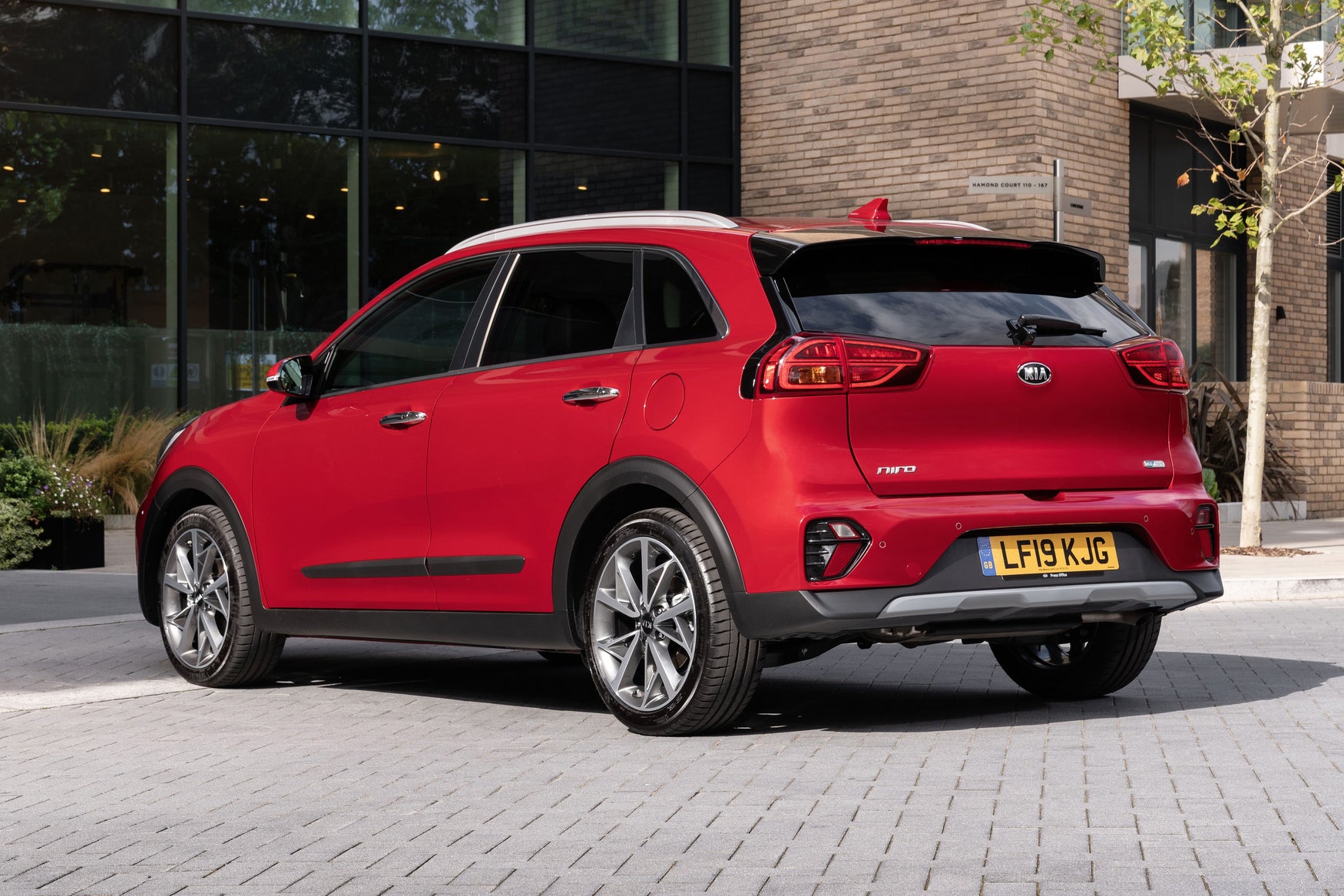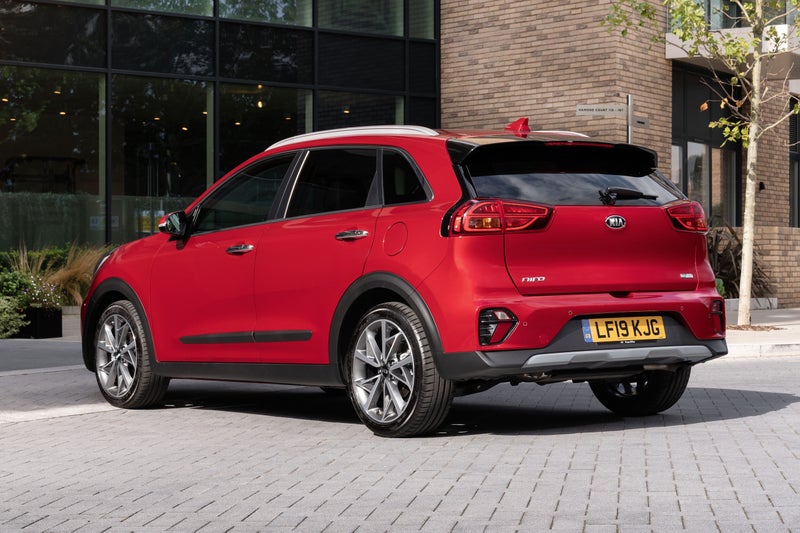 These are the top ten cars in the UK with a seven (or more) year warranty. If you want ultimate peace of mind with your next car, look no further than this list.
A well-maintained car should be fairly trouble-free, but a long warranty is a huge benefit if anything were to go wrong with your car. Lots of manufacturers offer long warranties, but not all will cover you for seven years.
This in-depth list names the best cars for sale with the longest warranties. That means if you buy a car today, you can still get most problems fixed for free, under warranty. All the way to 2027. Impressive, right?
Kia Picanto
Year launched: 2017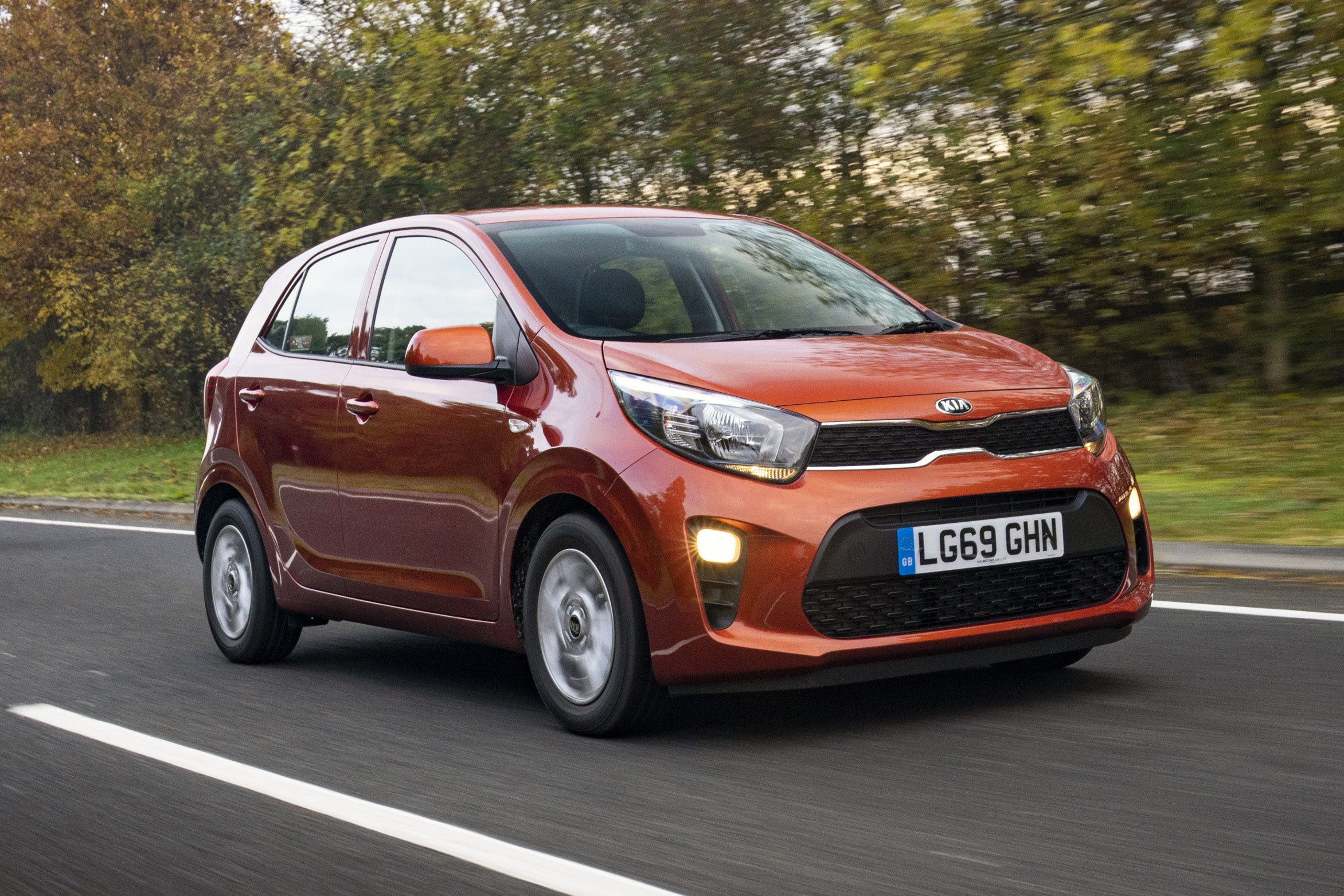 The Kia Picanto is a reliable all-rounder, and one of the best city cars in its class. It also comes with a seven-year warranty as standard (as do all Kia models) - meaning it should be seven stress free years, without any major bills cropping up. The warranty itself is split in two - with the bulk of parts covered for unlimited mileage/up to three years, and for 100,000 miles between four and seven years.
Due to its size, you'll find the Kia Picanto to be fairly cheap to buy and insure. That's why it is so popular, every learner driver and their nan seems to have one. It'll just be a task and a half to get five people inside - so avoid it if you need more space.
Good visibility and light controls make it a doddle to manoeuvre in tightly-packed supermarket car parks, and stress-free to drive smoothly in the city. We rate it as one of the best small cars in the business.
Kia Soul EV
Year launched: 2020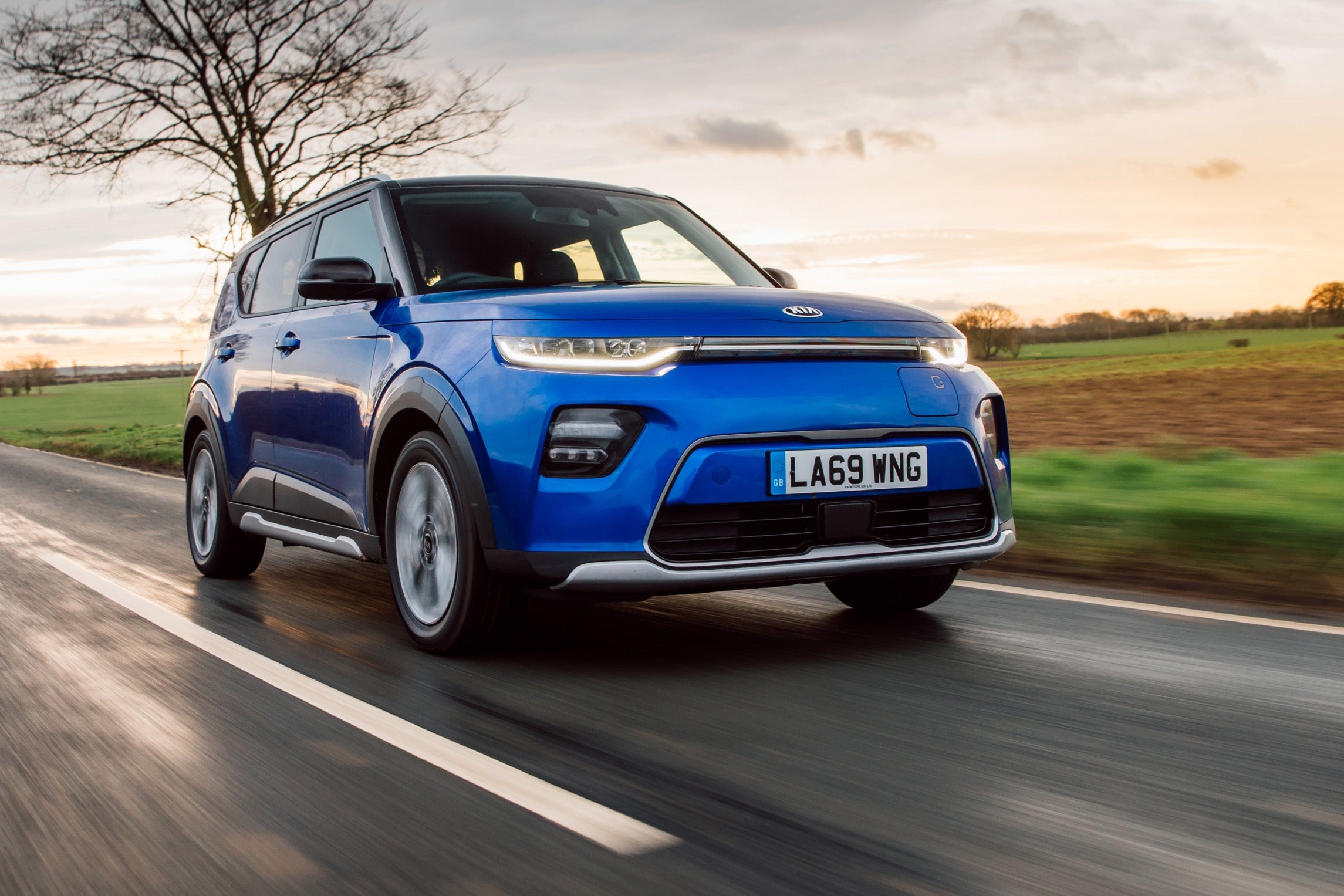 Kia is so confident that electric cars are the future, the Soul is now sold exclusively as an electric vehicle. It can travel 280 miles from a full charge, while other electric cars like the Honda e and MINI Electric struggle to cover more than 100 miles between top-ups.
It's also practical in terms of space - so a family could buy one to replace a Ford Focus or even a Nissan Qashqai. The Soul's boxy dimensions means a pair of adults in the back seats will actually be comfortable - although the 315-litre boot is a little small for a car of this size.
The Kia Soul is expensive, but it's very good to drive and is exempt from urban pollution charging zones. This means it's really cheap to run. If you are looking for a dependable electric car, the Kia Soul could be the car for you.
Kia Niro
Year launched: 2016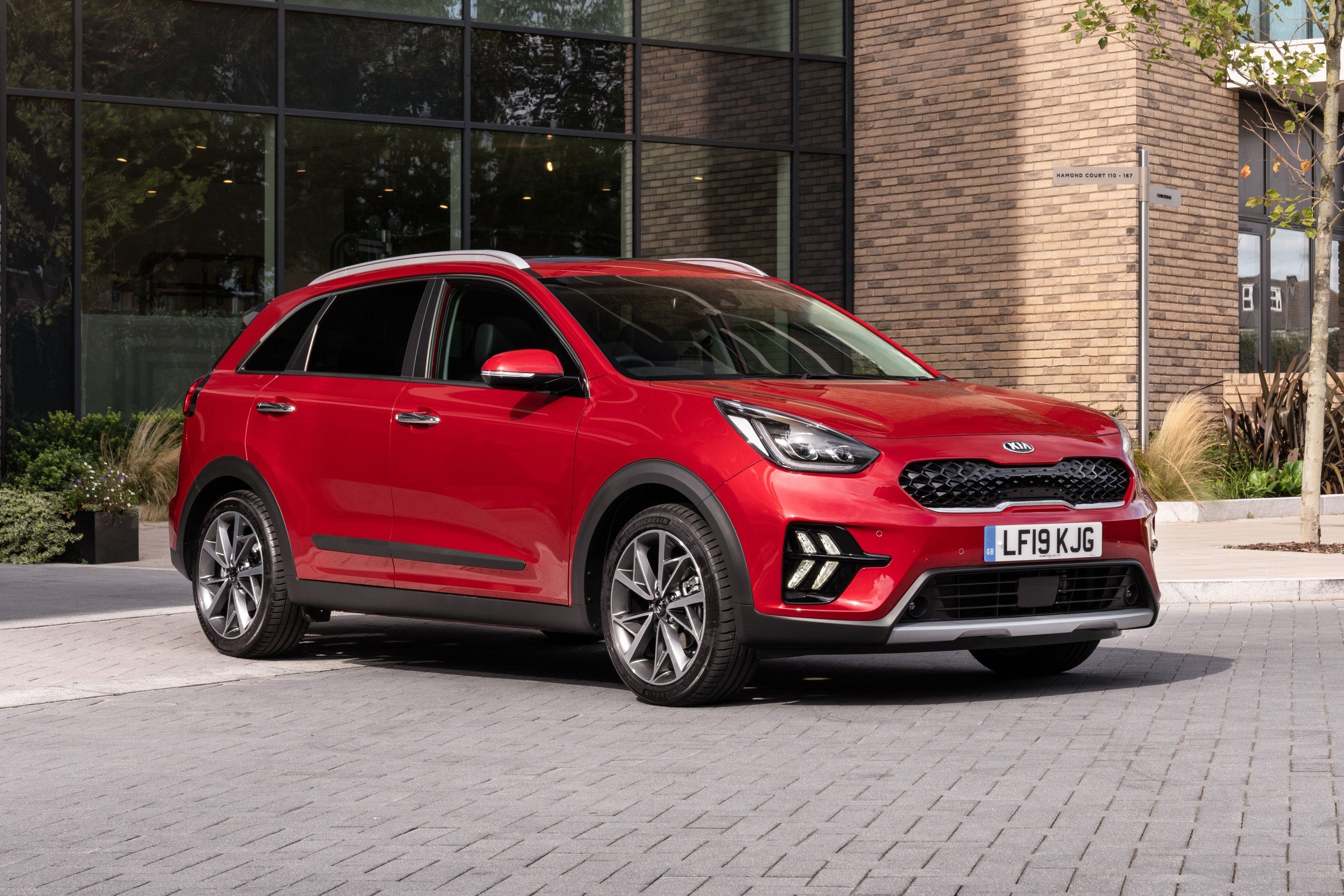 The Kia Niro is a hybrid crossover - meaning it gets a high driving position and plenty of space for a family, but it's also economical, with low tailpipe emissions and impressive economy. It can operate on electricity alone at low speeds in traffic or when cruising at a steady speed, too.
It can cover 36 miles under electric power alone and comes with plenty of modern technology - including standard-fit lane keep assist, Bluetooth and cruise control.
The fully-electric e-Niro rivals the Nissan Qashqai and SEAT Ateca, covering an impressive 282-miles between charges. Its interior feels distinctly premium and it's a genuinely usable electric car. It's practical enough for day-to-day family use, doesn't feel like a compromise to drive and represents reasonable value for money.
Tesla Model S
Year launched: 2016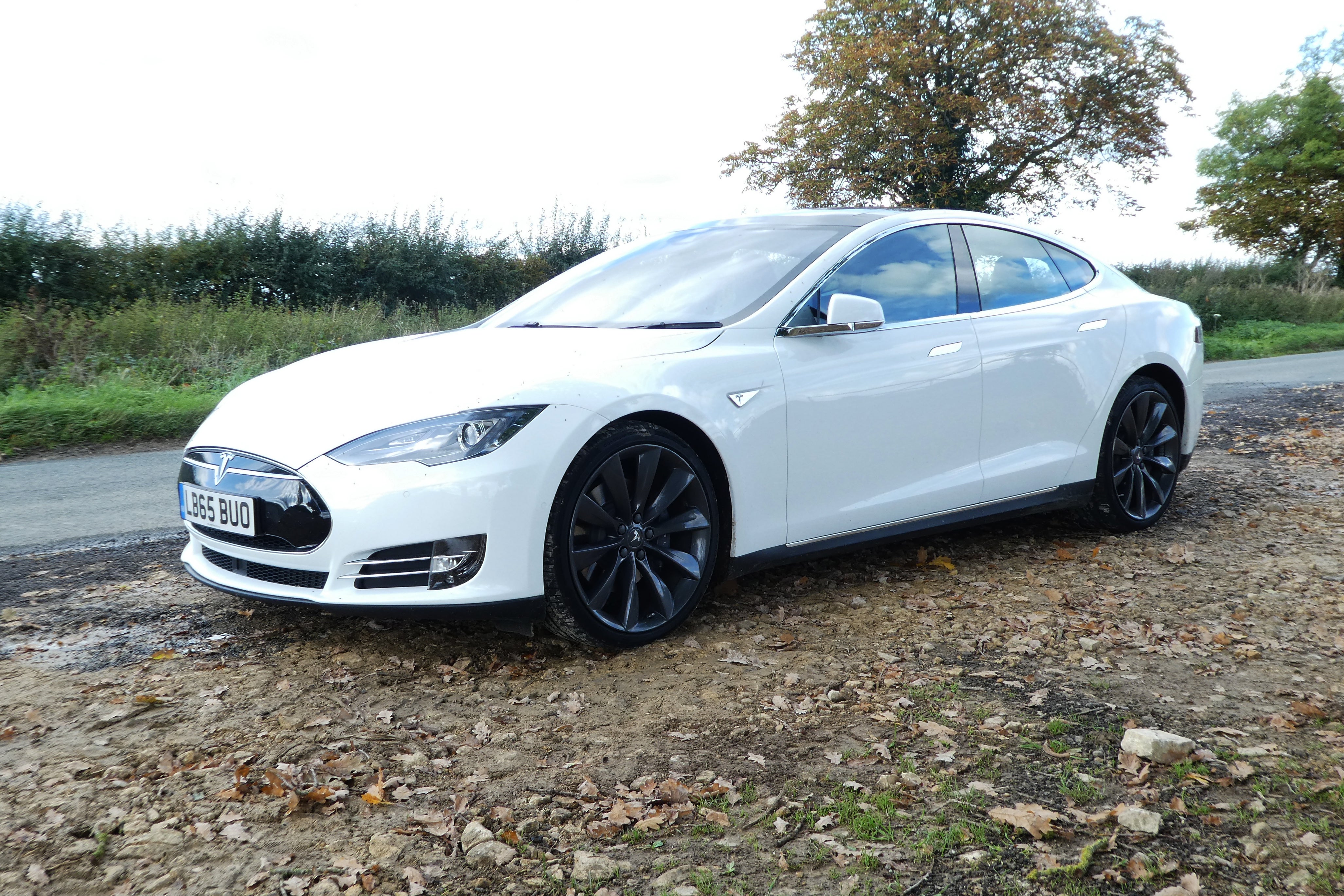 Despite Tesla being a relatively new arrival to the carmaker club, the Model S revolutionised electric cars when it hit the scene. But Tesla hasn't just created a car, it's also built a sizeable Supercharger network that provides rapid recharging.
If there's a complaint to be made - it's about the interior. Despite all the cool gadgets, it feels a bit low rent in regards to materials. But it's difficult not to be impressed with the Tesla Model S considering it's arguably the first affordable, stylish, high performance, practical electric car.
While Tesla doesn't have engines to worry about - the eight-year warranty (or 150,000 miles, whichever comes first) covers the battery and drive unit - with minimum 70% retention of battery capacity over the warranty period. The standard New Vehicle Limited Warranty covers four years or 50,000 miles, whichever comes first.
Kia Ceed
Year launched: 2018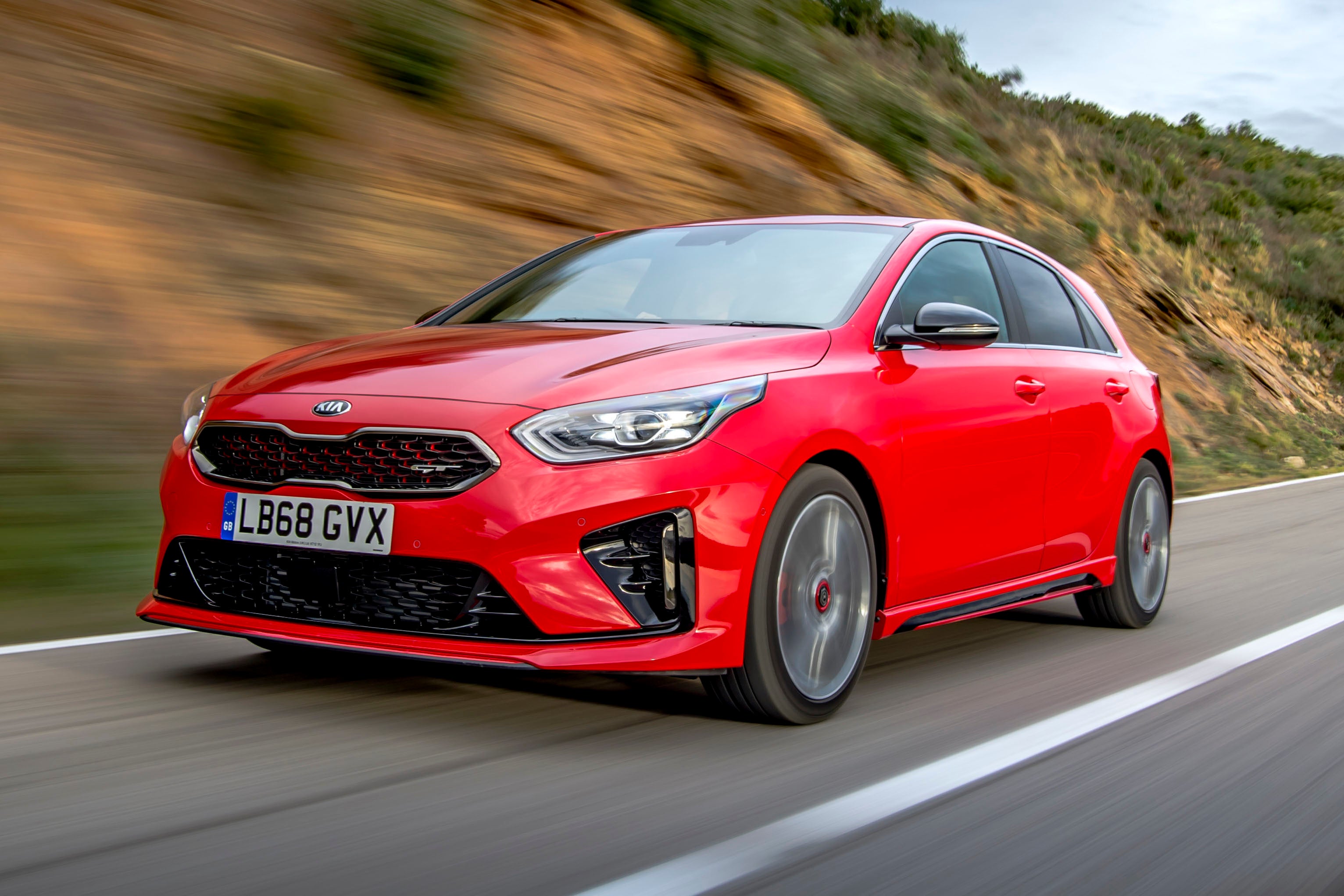 The Kia Ceed used to do the same job as rivals like the Ford Focus and Vauxhall Astra but for less money - sadly, that's no longer the case as Kia is moving the Ceed upmarket. But, it's still just as good as premium hatchbacks like a Volkswagen Golf, for example. It's not quite as fun to drive, but it has a five-star Euro NCAP safety rating and a long list of tech safety features as standard.
It's loaded with kit and even the most affordable models get a decent infotainment system, a reversing camera and alloy wheels. Chuck in a transferable seven-year warranty and suddenly the Ceed makes a very strong case for itself as a used but premium bargain.
The interior is fairly spacious, especially for front-seat passengers, although full-sized adults in the back might get a bit grumpy after a few hours due to the limited legroom. There's plenty of useful storage compartments and the boot is slightly bigger than rivals too.
Kia Sportage
Year launched: 2016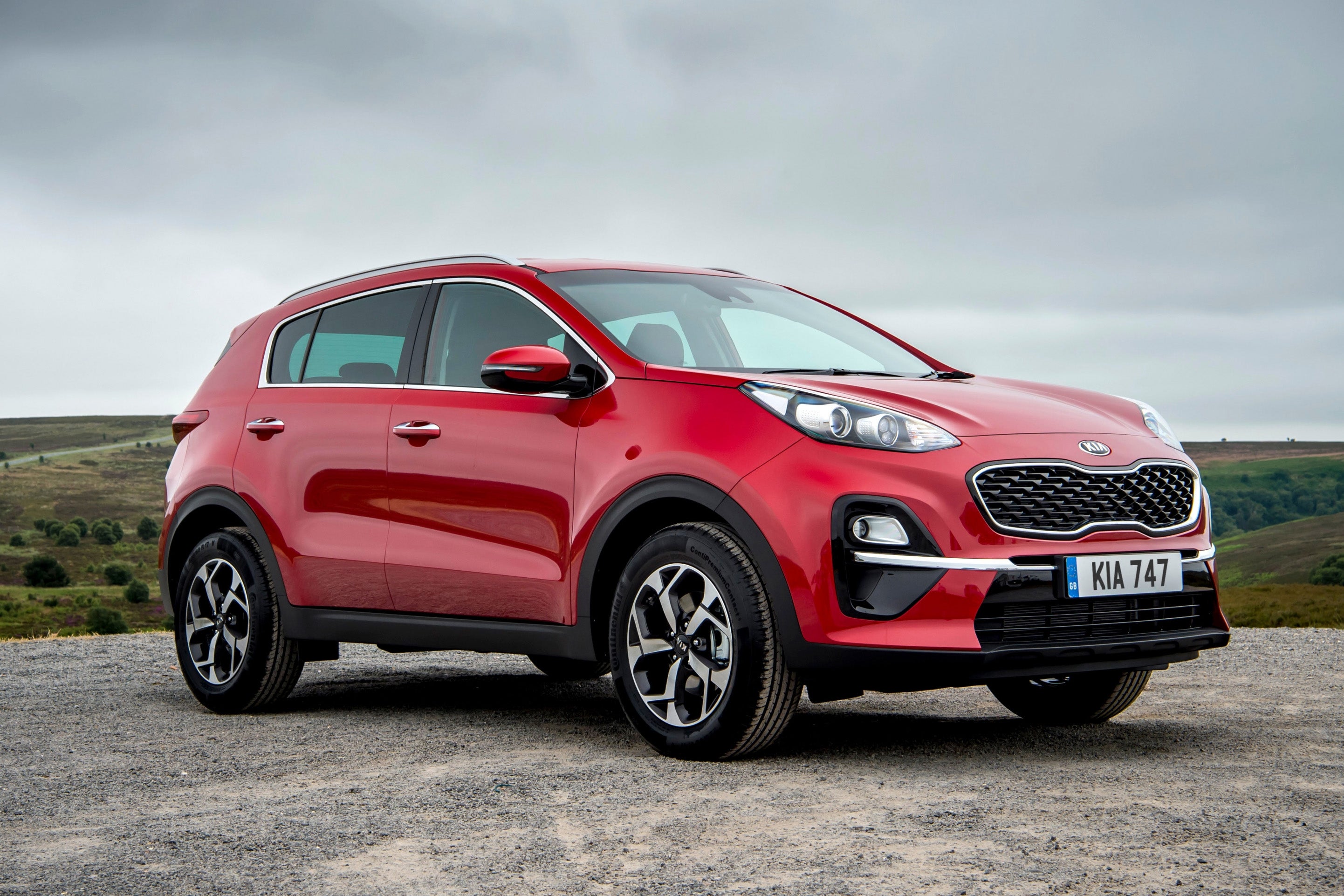 The Kia Sportage is a likeable SUV with a hard-wearing interior and the benefit of a seven-year or 100,000-mile warranty. It's earnt itself a reputation for being a very sensible family car, which explains why it's so popular - especially amongst those who want to tow a caravan.
It's not the most dynamic car on the road, and doesn't offer the sporty sharpness of a Ford Kuga - but it's a fine all-rounder, with a cushioned ride quality.
Kia includes a decent level of standard equipment even on base models, too. Instead of using trim names, the firm uses numbers from 1 to 4 instead, plus sporty-looking versions called GT-Line and GT-Line S.
MG ZS EV
Year launched: 2017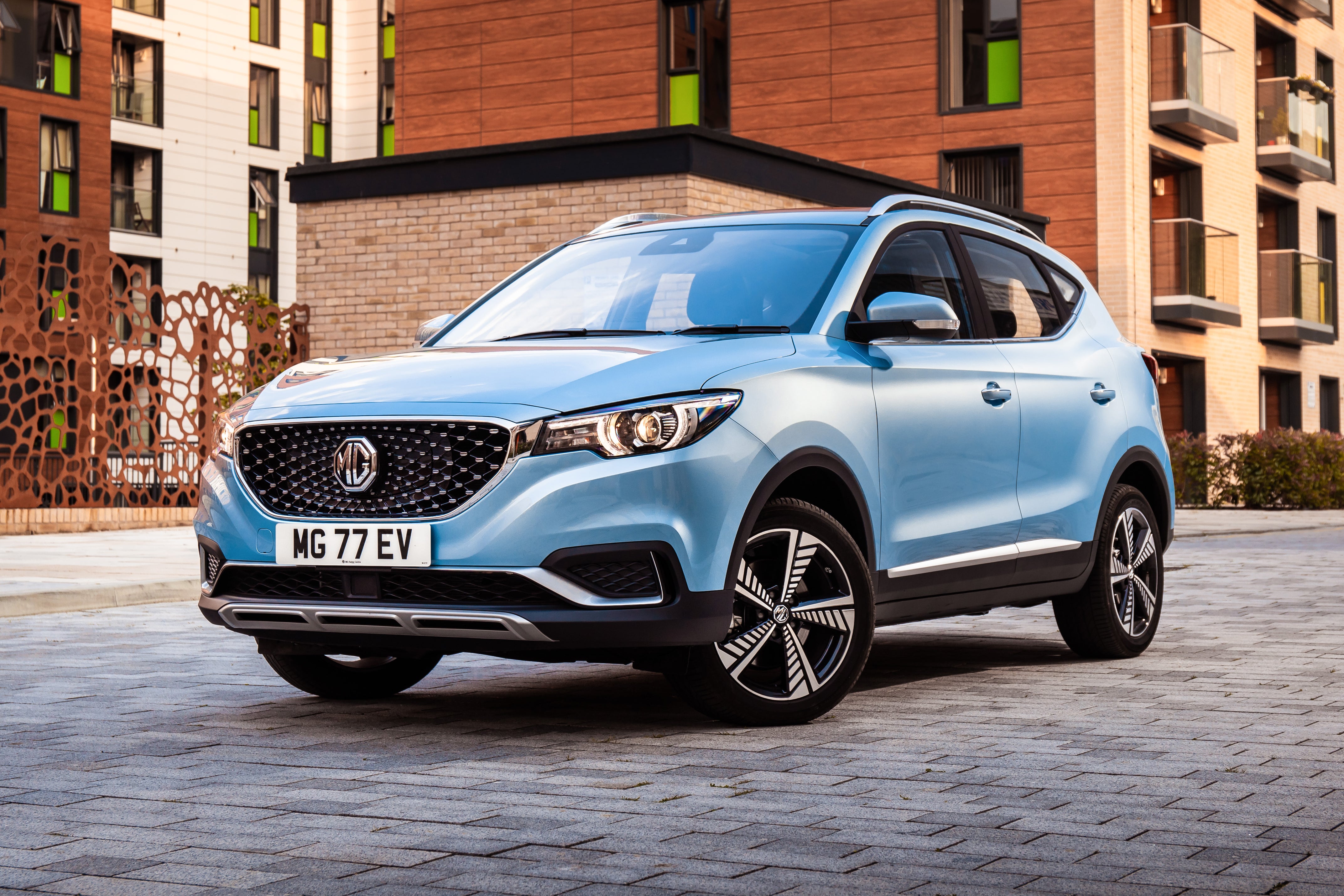 The fully-electric MG ZS EV looks and feels identical to the standard car, so you also get the same 488 litres of boot space - which is far more than you'll get in any of its EV rivals, like the Kia e-Niro. But the ZS EV can't match its key competitors for range, only covering an official 163-miles on a single charge.
The cabin has a mix of premium soft-touch materials and cheap plastics - but visibility is good and the seats are firm and comfortable. And all versions are well-equipped as standard, which means you get nice features like touchscreen infotainment and navigation.
The MG ZS EV is the UK's cheapest electric family car to buy new, providing bucket loads of value on the used market. The seven-year warranty has a limited mileage of 80,000 miles, but it is transferable between owners. The warranty covers all wear and tear items (but not tyres) for the first 12 months, paintwork for three years.
Kia Rio
Year launched: 2017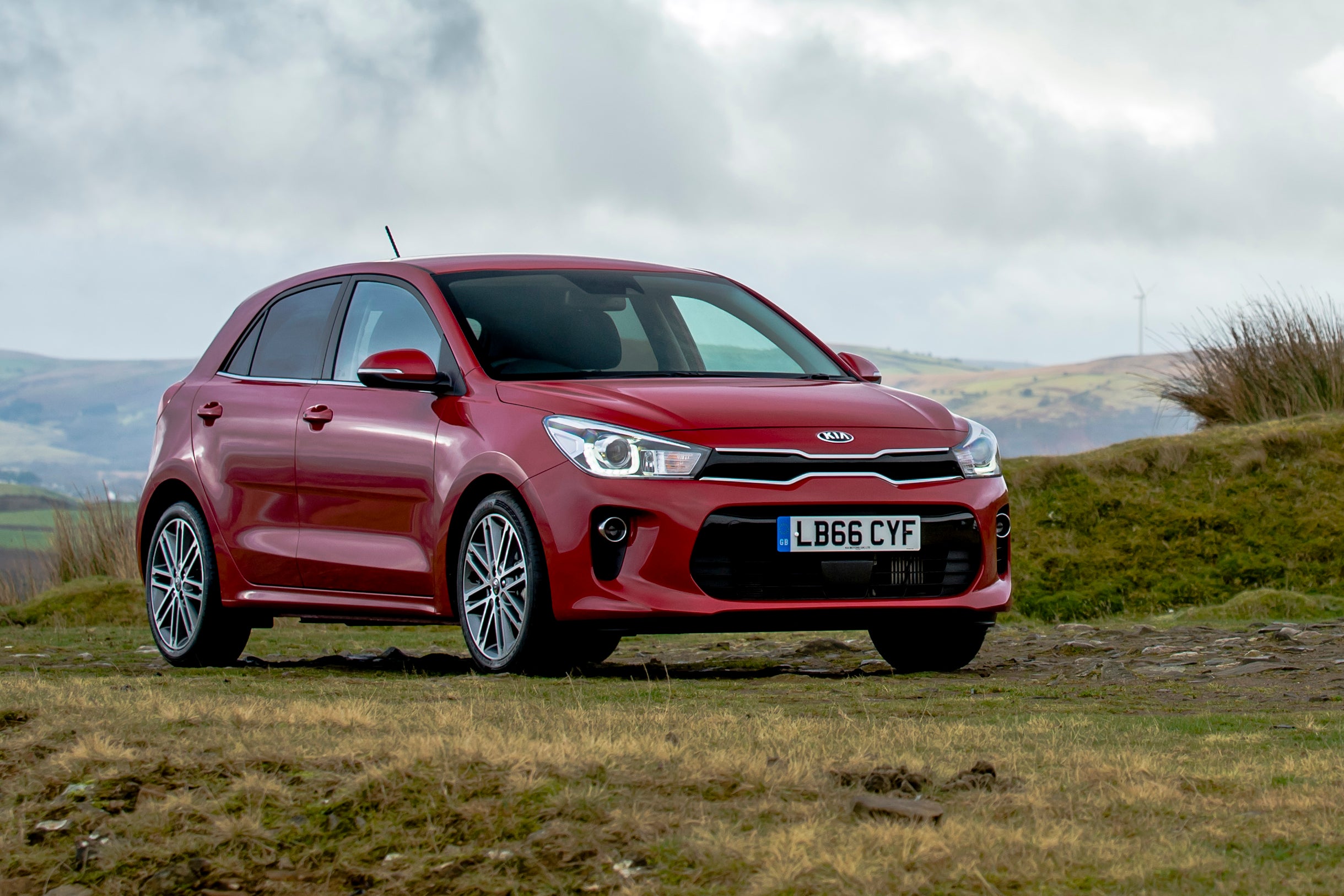 The Rio is a very sensible option, albeit a bit boring. It comes with a superb seven-year warranty, good engines, plenty of equipment and keen pricing - so if you like all that, then the Kia Rio should be on your list.
Inside, the Kia Rio is nicely finished with a five-inch touchscreen system fitted to most models. As small hatchbacks go, practicality is good. There's enough space in the back for a couple of adults and the boot is sizable with 325 litres of room.
Kia has also attempted to spritz up the Rio a bit with the GT Line and GT Line S trims. The GT Line comes with 17-inch alloy wheels, gloss black and chrome snout that Kia refers to as a 'tiger nose' and LED front lights. It's no hot hatch to take on the Ford Fiesta ST, but it does add some flavour to an otherwise sensible line-up.
SsangYong Tivoli
Year launched: 2016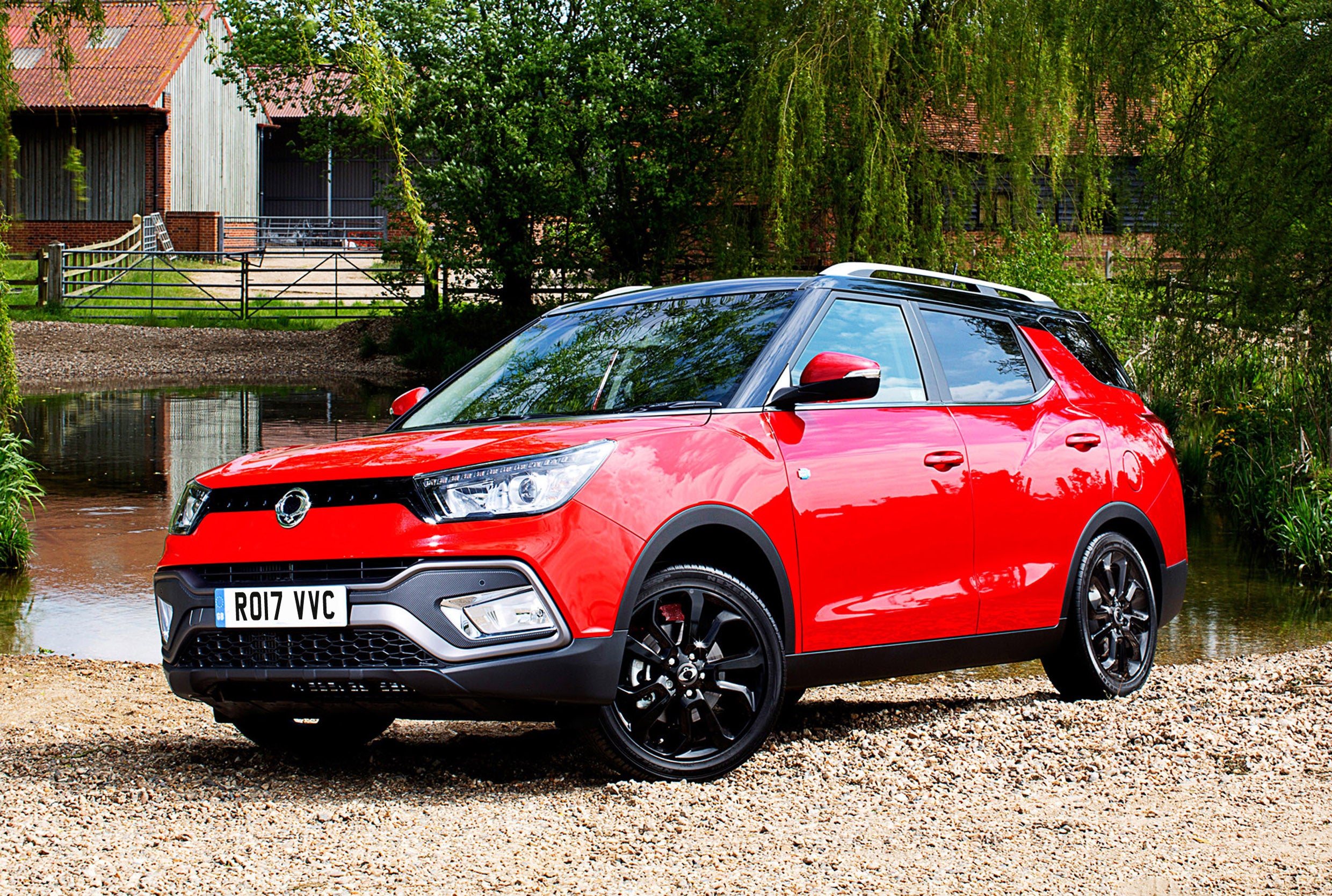 This Korean brand might not be known to the average buyer, but SsangYong has made a name for itself in recent years with decent models - like the Tivoli. Few cars offer such a compelling blend of price, space and equipment, making this one of the best value cars you can buy.
Depending on the spec that you opt for, you'll find that SsangYong has been generous with what you get too. So what's the catch? Well, there's no disguising the awkward-looking rear of the car that will split opinion. Yet, if practicality and price are your priorities, the SsangYong Tivoli is worth a look.
The seven-year, 150,000-mile warranty covers the audio/navigation unit -which is significantly better than Kia's three-year/36,000 mile offering. But faulty bodywork or paint (as a result of improper manufacturing) will only be covered for three years or 60,000. The policy also covers all the major mechanical components including wheel bearings and most suspension parts. Consumable parts like clutches and brakes are only covered for one year or 12,500 miles, and the battery is covered for three years.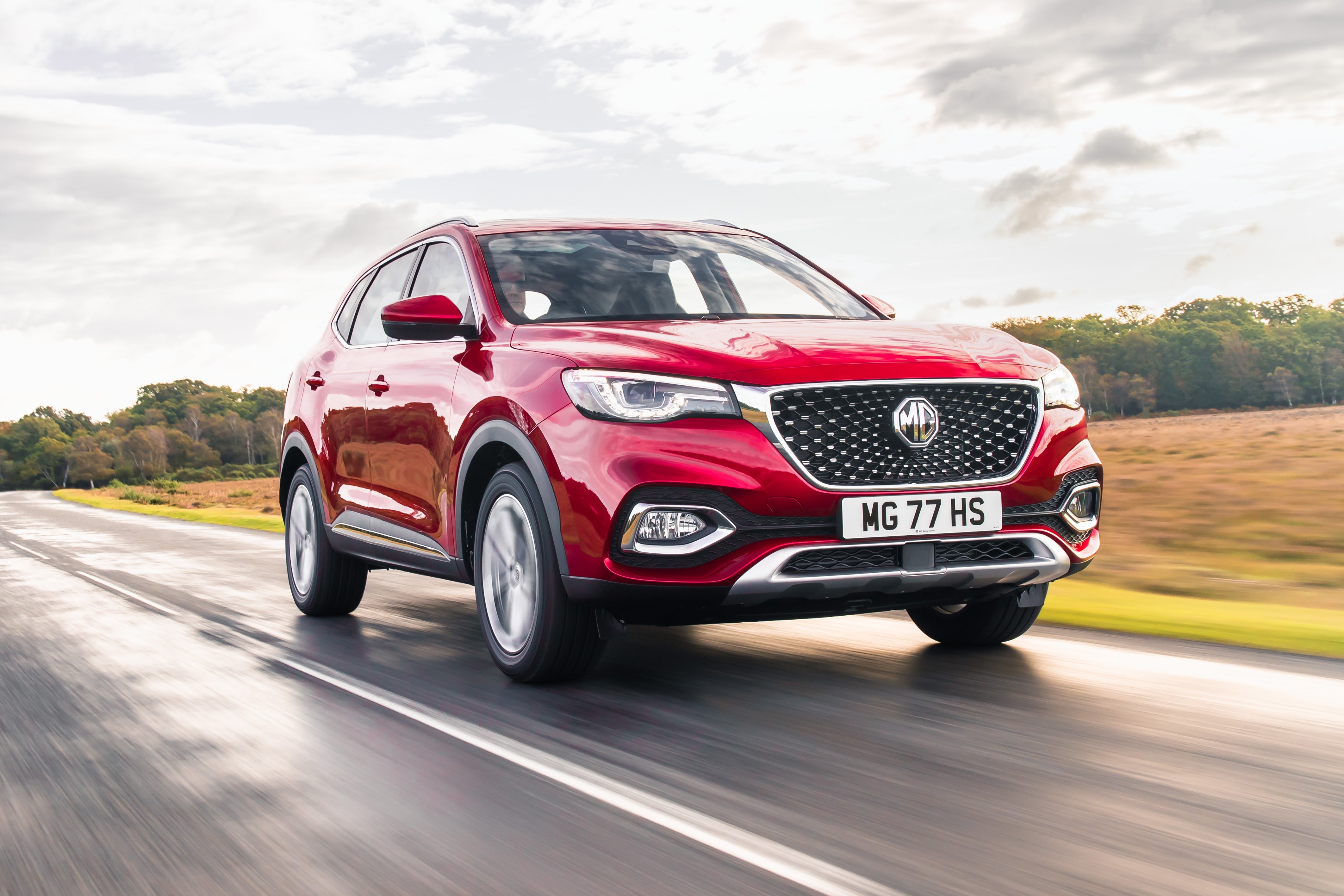 The MG HS is a car that competes directly with the Dacia Duster and SsangYong Korando, while undercutting mainstream competition like the Skoda Karoq on price.
It feels well-made, especially in top-spec where you'll find leather trim and an interior that looks a bit like a cut-price Mercedes-Benz. It's a spacious cabin, too, with big comfortable seats in the front. There's plenty of useful storage areas, and you can fit three adults in the back with more comfort than you would in a lot of rivals. The rear seats even recline, for that extra touch of luxury.
The engine line-up is limited to a 1.5-litre petrol engine that isn't as quick as similarly-sized engines used in rivals. It does the job, although it lacks refinement if you work it hard. Ultimately, the MG HS isn't perfect, but chuck in a long warranty that can be transferred to subsequent owners, and it could be a stonker of a used car purchase.
A car warranty means you don't need to pay for labour costs and the replacement of certain parts if your car suffers a fault or failure due to a manufacturing defect. This can cover small things, like door handles, or the really big and expensive stuff - like an engine issue.
However, this is the important bit, a warranty must be valid. Sometimes a carmaker will impose a maximum mileage. Or you might need to service your car at specific intervals. Missing a service could make the manufacturer warranty void, so be careful. Warranties are usually transferable. So if you buy - say - a two year old Kia Picanto, you'll have five years of trouble-free motoring left with the remainder of the warranty.
Most car manufacturers offer three years. Longer warranties are usually five years, with Tesla offering a maximum of eight. Kia, MG and SsangYong all offer seven years.
Reviews of more cars with a seven-year warranty
Ssangyong Tivoli
1.6 ELX 5dr Auto
Drive Vauxhall Darlington

Durham, DL11RJ
PCP: £178.30/mo
Representative example: Contract Length: 36 months, 35 Monthly Payments: £178.30, Customer Deposit: £1,329.00, Total Deposit: £1,329.30, Optional Final Payment: £3,315.00, Total Charge For Credit: £2,022.80, Total Amount Payable: £10,884.80, Representative APR: 12.9%, Interest Rate (Fixed): 12.19%, Excess Mileage Charge: 9ppm, Mileage Per Annum: 10,000