Best used cars for £5000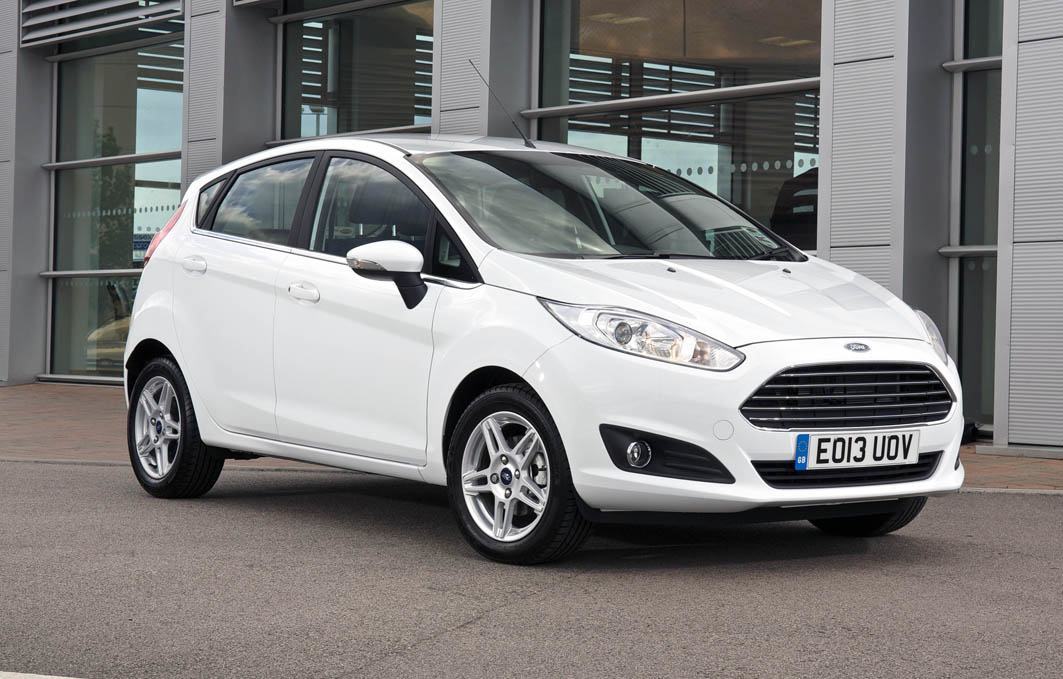 Are you looking for the best cheap used car with good fuel economy and low insurance? We think you can find a comfortable and spacious second-hand car for under £5000.
In fact, our team of used car experts have found the top 10 bargain buys you can get right now.
There is a huge choice of good second-hand cars available for under £5000, including the Ford Fiesta, Nissan Juke and Dacia Sandero Stepway. What's more, with hundreds of dealers vying for your money, you should be able to get a cost-conscious car with some form of warranty and a money-back guarantee. Read on to discover the best and cheapest cars for under £5000.
Volkswagen Up
Year launched: 2012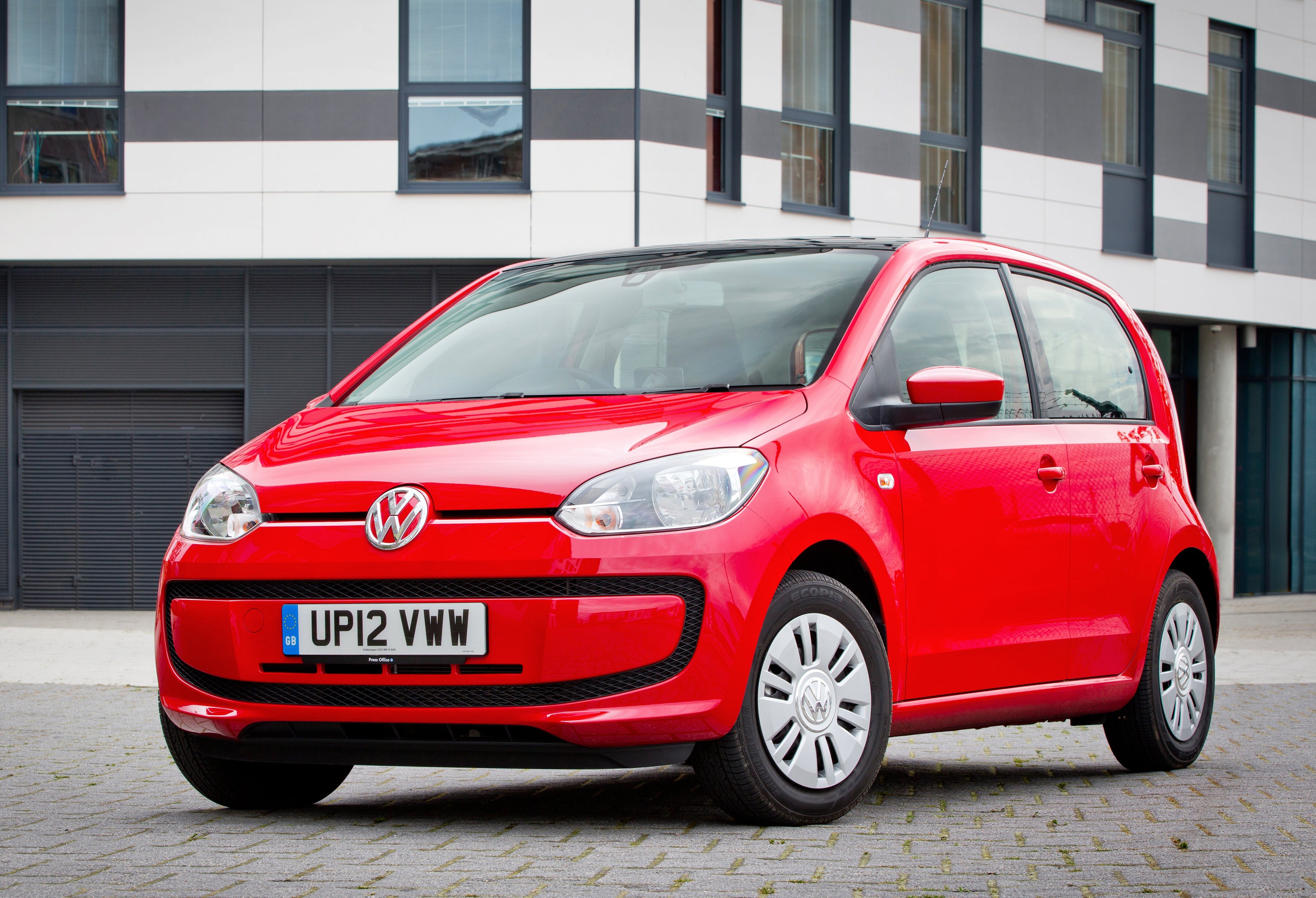 The Volkswagen Up is one of the best city cars on sale today and it should be at the top of your shortlist if you need an urban runaround for under £5000.
Despite its low price, the Up has an upmarket and high-quality interior that reflects the fact it's a Volkswagen. It's easy to find a good driving position - all Ups get a height-adjustable steering wheel - and all of the in-car controls are grouped together with high up at the centre of the dashboard, which makes them simple to find and use.
The Up's road handling is excellent, with its weighted steering and punchy 1.0-litre petrol engine giving you a rewarding driving experience. The Up is a small car - it measures just 3.6 metres long - but it has lots of front-end grip, which makes it great fun on twisty rural roads. Fuel costs should be affordable, too, with 50+mpg available.
Ford Fiesta
Year launched: 2013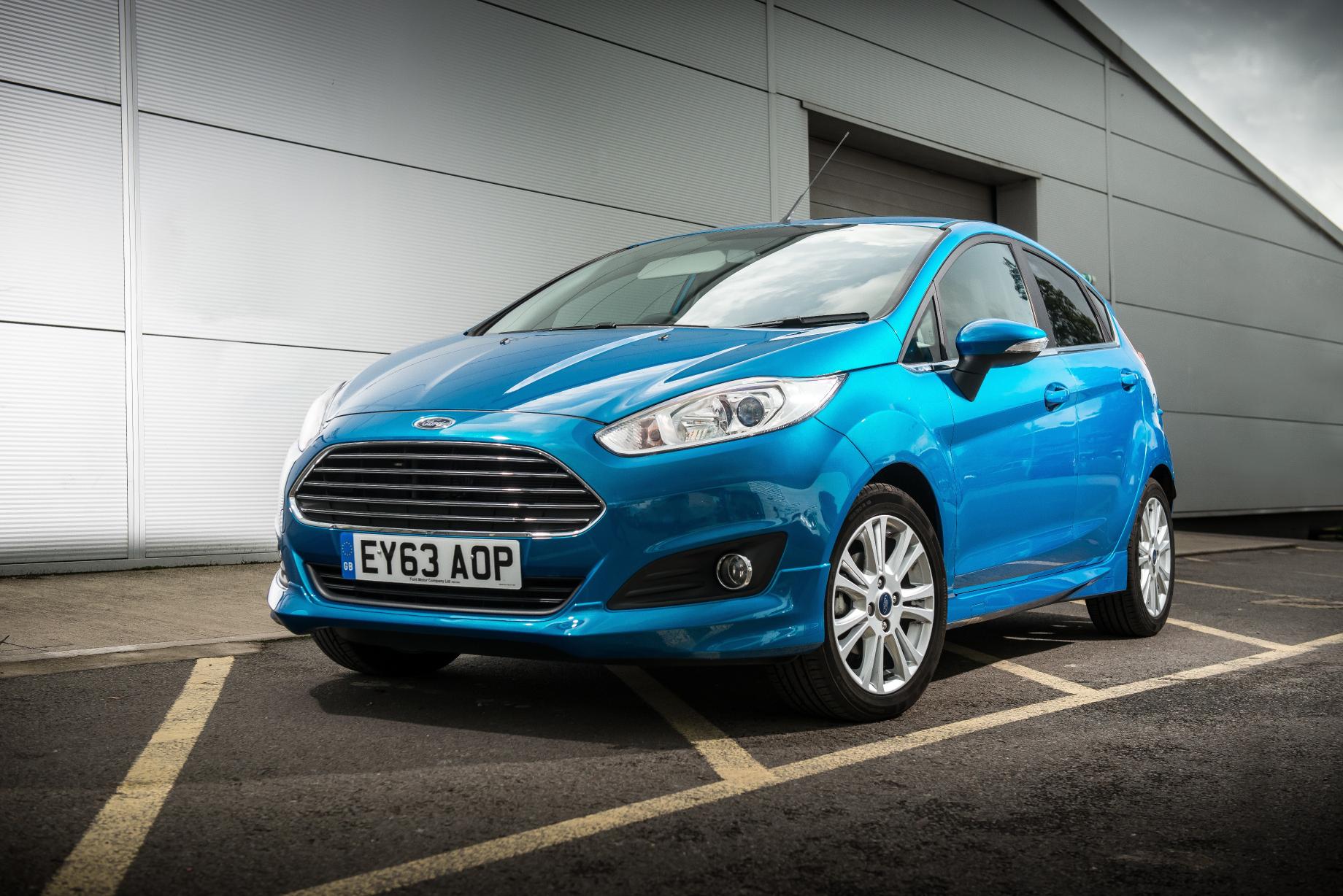 The Ford Fiesta has been the best-selling car in the UK for over 10 years, and it's easy to see why buyers rate it so highly. The Fiesta is cheap to run, easy to drive and comfortable to use day-to-day. Insurance costs are also low, which means the Fiesta is a great car for young and new drivers.
The interior of the Fiesta is neatly laid out and extremely comfortable. Most models get firm but supportive cloth seats that provide excellent support for your back. You also get lots of head and legroom in the front, while the rear seats will accommodate two adults with ease.
There are, literally, thousands of good quality used Fiestas available for under £5000. Most are around five-years-old and available with a petrol or diesel engine. Unless you plan to cover long motorway journeys, we'd recommend getting the Fiesta with the 1.25-litre petrol engine. It'll return 50+mpg and has a strong reputation for reliability.
Toyota Aygo
Year launched: 2014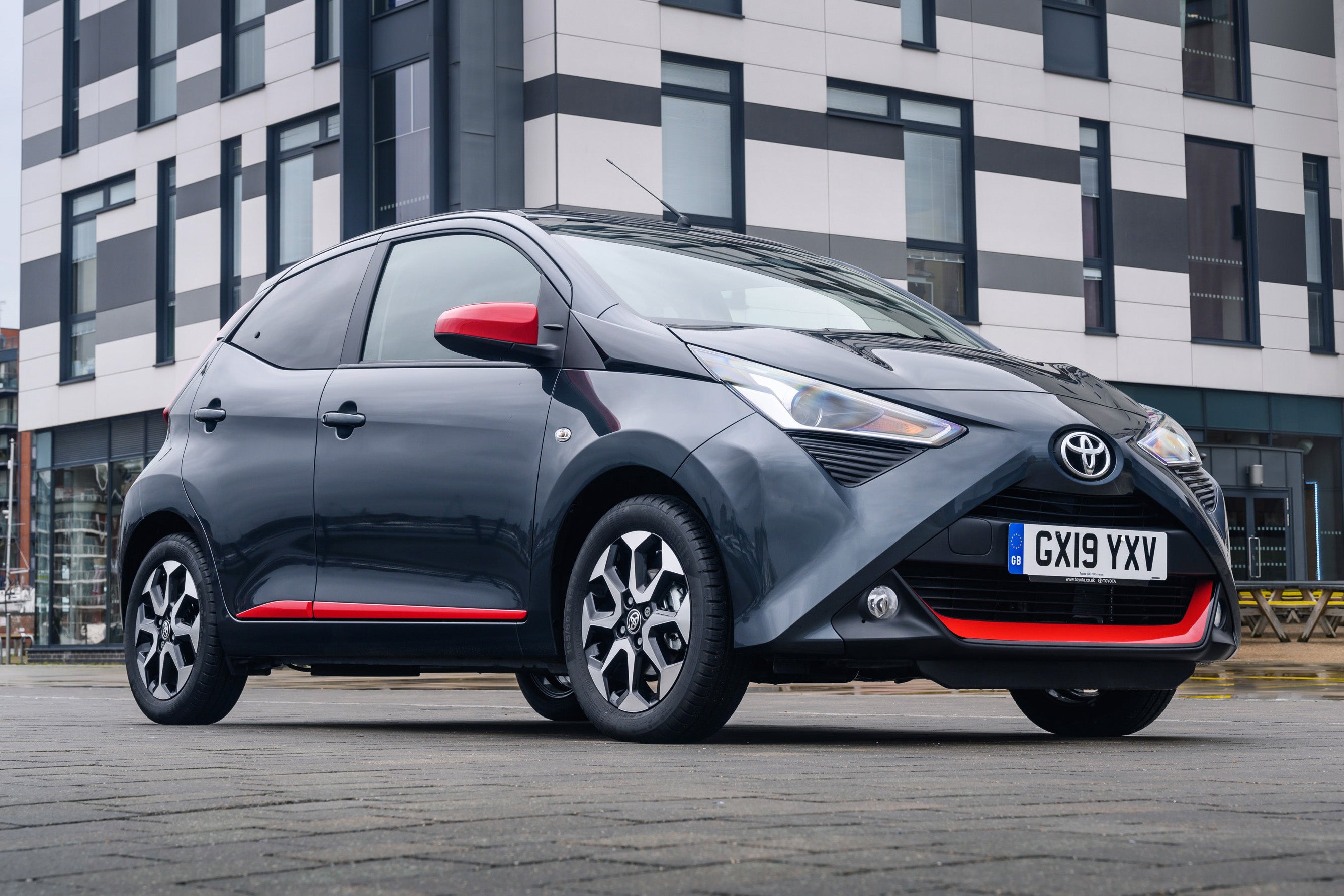 The Toyota Aygo is designed for new drivers who want an affordable small car that will cut running costs to the bone. The 1.0-litre petrol engine is very good on fuel and insurance bands are also low, which means this is a stylish and value-packed small car.
The three-cylinder petrol engine will return 50+ mpg and this means visits to your local fuel forecourt will be few and far between. The interior is well made and sturdy, but there isn't a lot of leg space in the rear seats and this means tall adults will find them uncomfortable over a long journey.
As a small car for a young driver, the Aygo has lots to offer. Its eye-catching exterior is modern and stylish, while its standard equipment level is generous with x-play models getting five-doors, alloy wheels and touchscreen infotainment.
Suzuki Swift
Year launched: 2010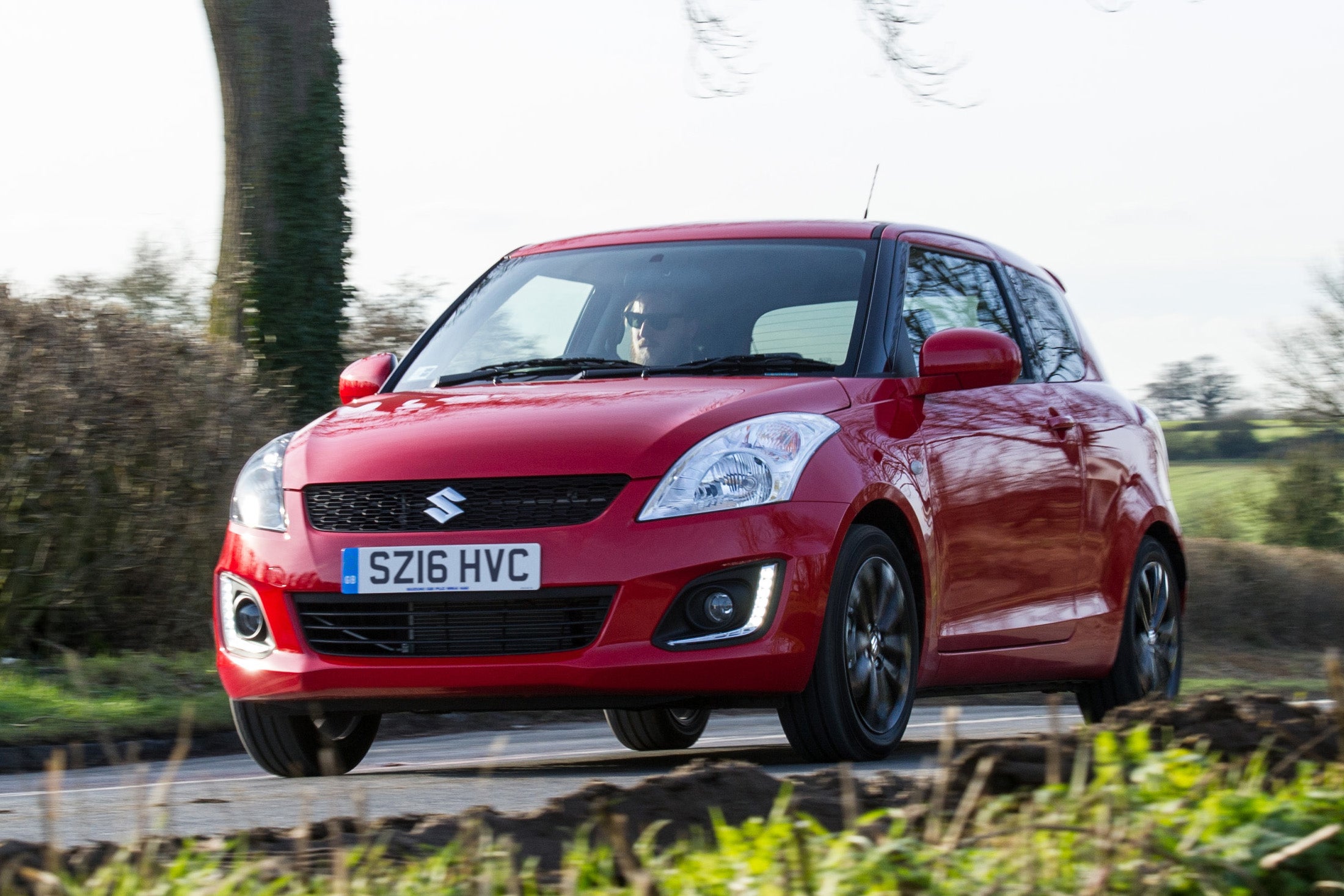 Easy to drive, economical and backed by Suzuki's excellent reputation for reliability, the Swift is one of the best-kept secrets in the world of bargain cars. Suzuki might not enjoy the popularity of the Ford Fiesta, but if you want a hassle-free and dependable used car for under £5000 then the Swift is a reliable choice.
The 1.2-litre petrol engine is robust and good on fuel. Economy figures are 50+ mpg, but that drops to the mid-40s if you choose a Swift with an automatic gearbox or four-wheel drive. However, regardless of which model you choose, the Swift is always good fun to drive, with its light and responsive steering making it easy to feel at one with.
The interior of the Swift is spacious and comfortable. You also get a generous level of standard equipment, with mid-spec models getting alloy wheels, air conditioning and remote central locking. If you can, try and find a used Swift in SZ3 trim - this adds automatic air conditioning, cruise control and a height-adjustable steering wheel to the spec.
Dacia Sandero Stepway
Year launched: 2013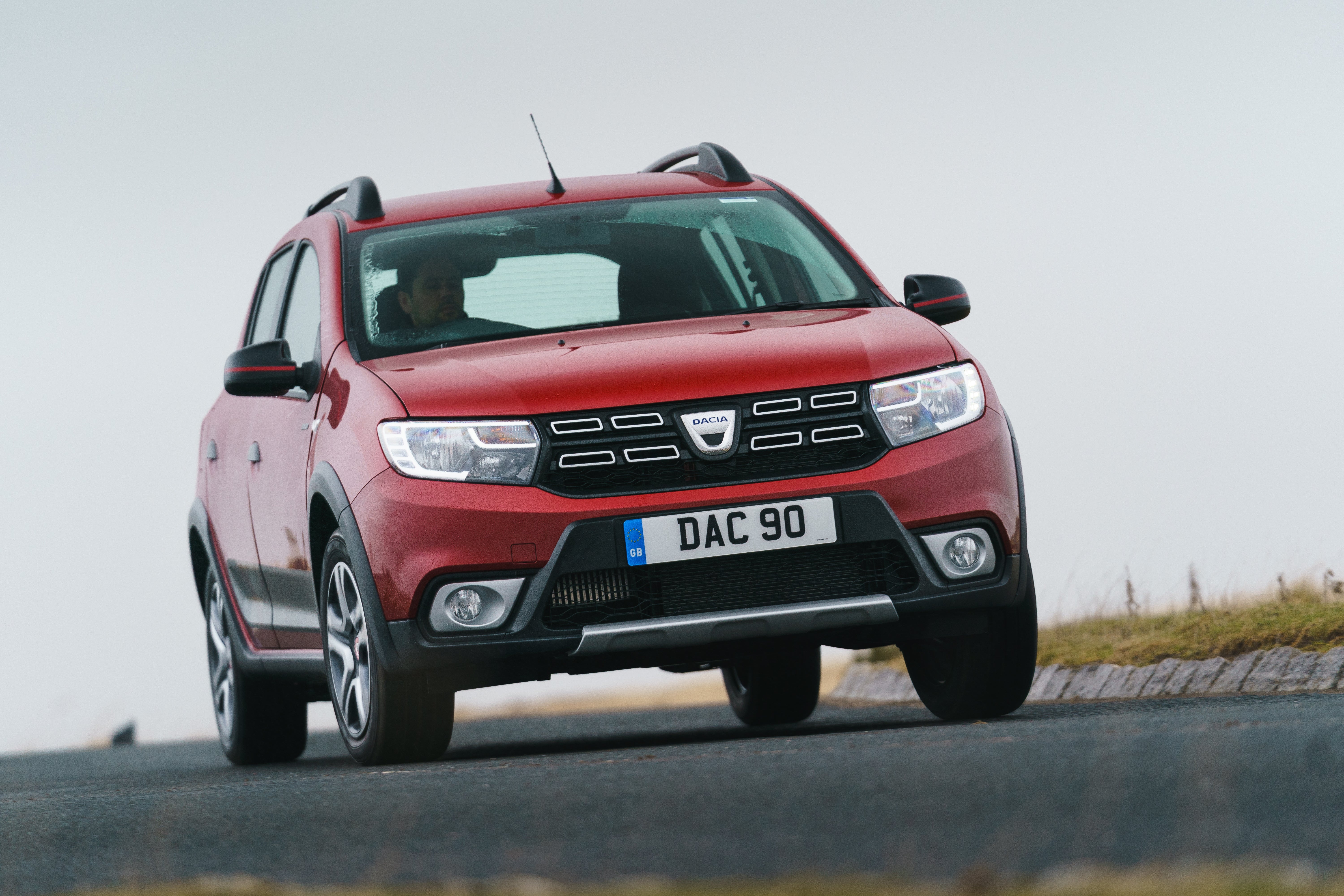 When it comes to bargain-basement motoring there are few brands that can match Dacia. The Romanian carmaker (which is owned by Renault) takes pride in its ability to build some of the cheapest cars on sale today, and we rate the Sandero Stepway as one of the best-used buys for under £5000.
The Sandero Stepway is actually the posher version of Dacia's cheapest car and this means you get an elevated driving position, alloy wheels, front fog lights and roof bars. Newer models also get air conditioning, although this is standard on all Laureate models which also feature a smart touchscreen for the radio.
Don't expect any fireworks from behind the wheel, the Sandero Stepway isn't as sharp or as rewarding a Ford Fiesta or a Suzuki Swift to drive. But it is easy to use and predictable in all weather and road conditions. Dacia's range of petrol and diesel engines also have a reputation for being frugal performers, which adds to the Sandero Stepway's value-for-money appeal.
Kia Rio
Year launched: 2011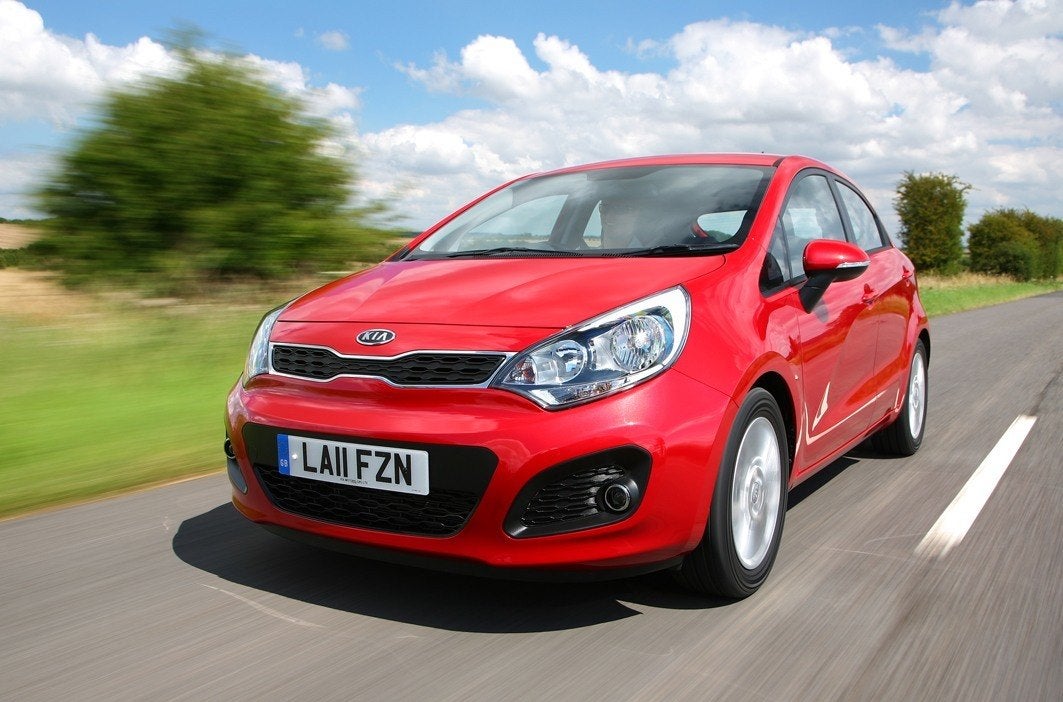 Cheap to run, easy to drive and backed by a huge warranty, the Kia Rio is the personification of our idea of a great and cheap used car.
A budget of £5000 will get you a five or six-year Rio with some of its manufacturer warranty still left to run. Both the petrol and diesel engines are frugal on fuel, while insurance costs are extremely affordable.
The Rio is safe and predictable to drive, with its grippy front-wheel drive layout making it easy for the driver to build confidence. Mid-spec models are generously equipped as standard, too, which means you get things like front fog lights, air conditioning and a centre armrest as standard. Few other cars offer so much value for so little outlay, in our opinion.
Honda Jazz
Year launched: 2015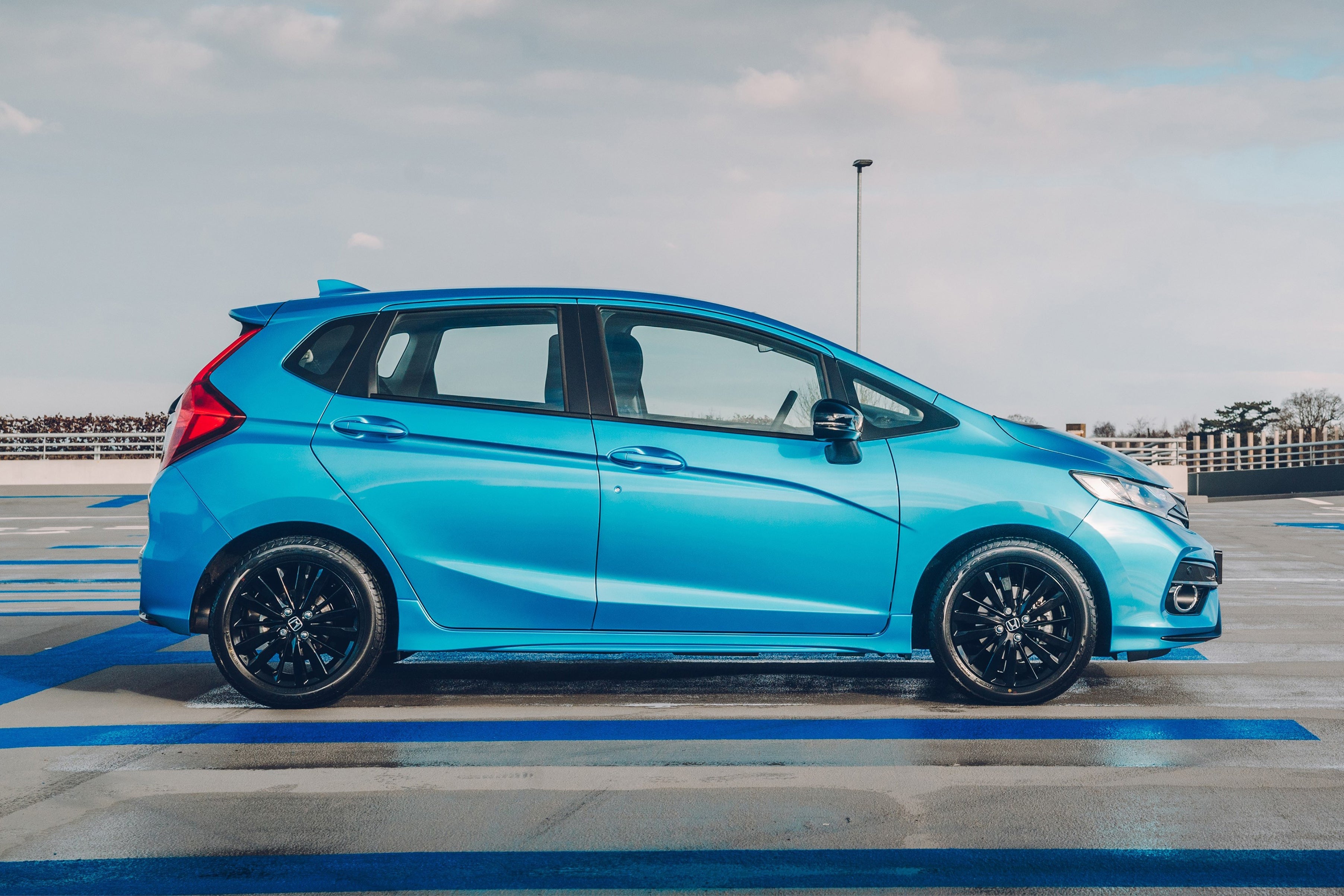 The Honda Jazz is an easy car to recommend. Practical, versatile and comfortable, the Jazz enjoys a loyal following with older drivers, but you don't need to be over 60 to appreciate the all-round brilliance of this likeable small hatchback.
The Jazz's 'magic seat' system, for example, is innovative because it lets you fold or flip the rear seats to create a flat load space or utilise the area in the footwells. The Jazz also sits higher from the road than a standard hatch, which means you won't put your back out when loading bulky items in or out of the boot.
The engine choices are split between efficient 1.2 and 1.4-litre petrols. Both are good on fuel economy with advertised fuel economy in the region of 50-54mpg. You also get the choice of a manual or automatic gearbox, although the latter are rare on the used market due to their desirability with older drivers.
SEAT Ibiza
Year launched: 2008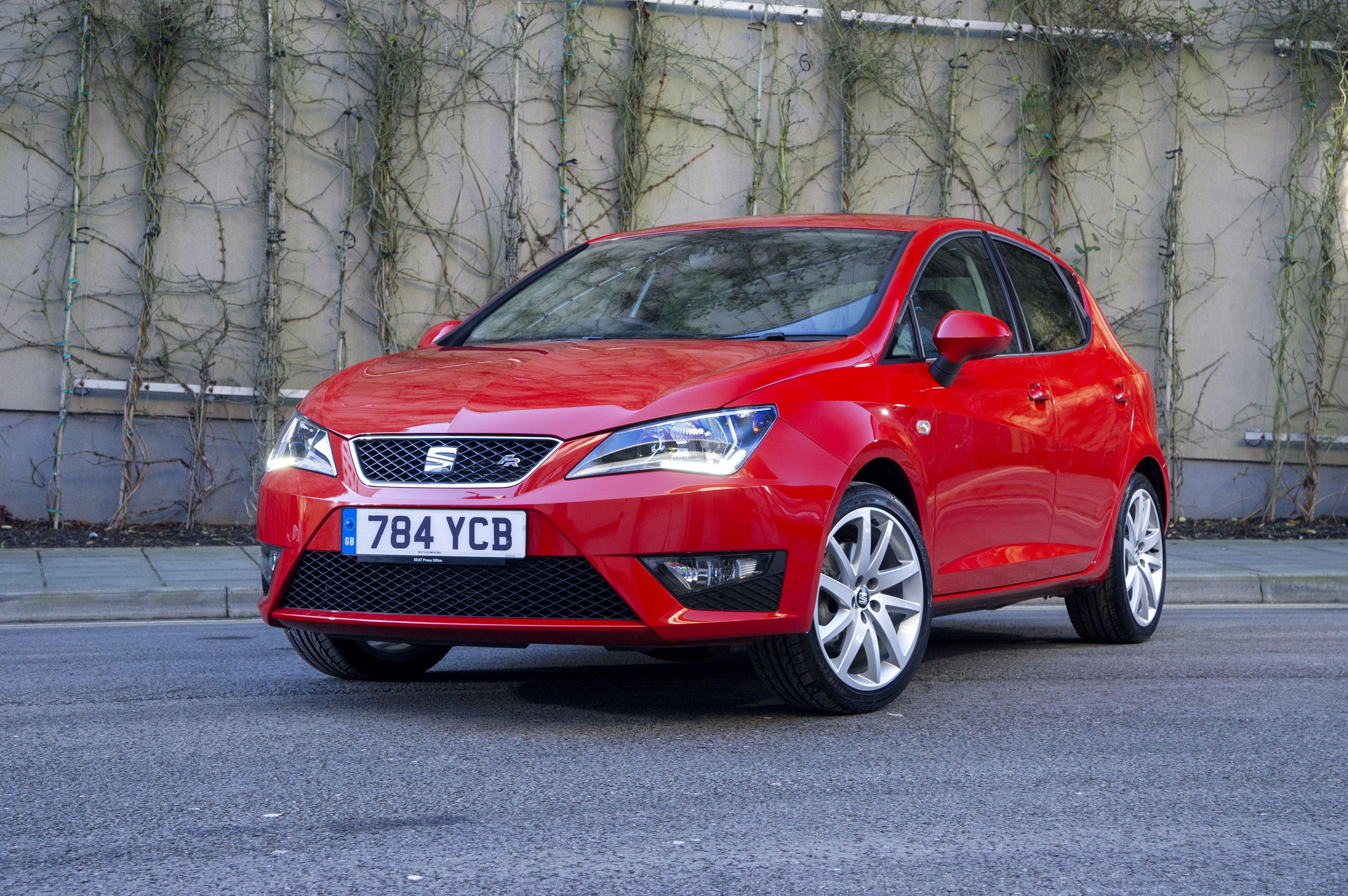 Popular with new and younger drivers, the stylish and efficient SEAT Ibiza is a reliable used car that gives you a lot of choice for £5000. Both the petrol and diesel models are punchy in the performance stakes, while fuel and insurance costs are generally low across the board.
A budget of around £5000 will get you a five or six-year-old Ibiza. If you need a cheap car for short journeys then the 1.2 or 1.4-litre petrol engines will be best, with their quiet and refined nature making them a pleasure to use in town. If you need a long-legged cruiser, we'd recommend the 1.6-litre diesel which will return 60+mpg according to the official figures.
The interior of the Ibiza can be a little sparse on the most basic models, but the seats are comfortable and the plastics hardwearing and easy to clean. Mid-spec models add a bit of luxury, with height-adjustable front seats and touchscreen infotainment. Find a sporty FR model and you'll get sport seats and alloy wheels that add a bit of hot hatch pizzazz with an exterior body kit and large alloy wheels with low profile tyres.
Vauxhall Viva
Year launched: 2014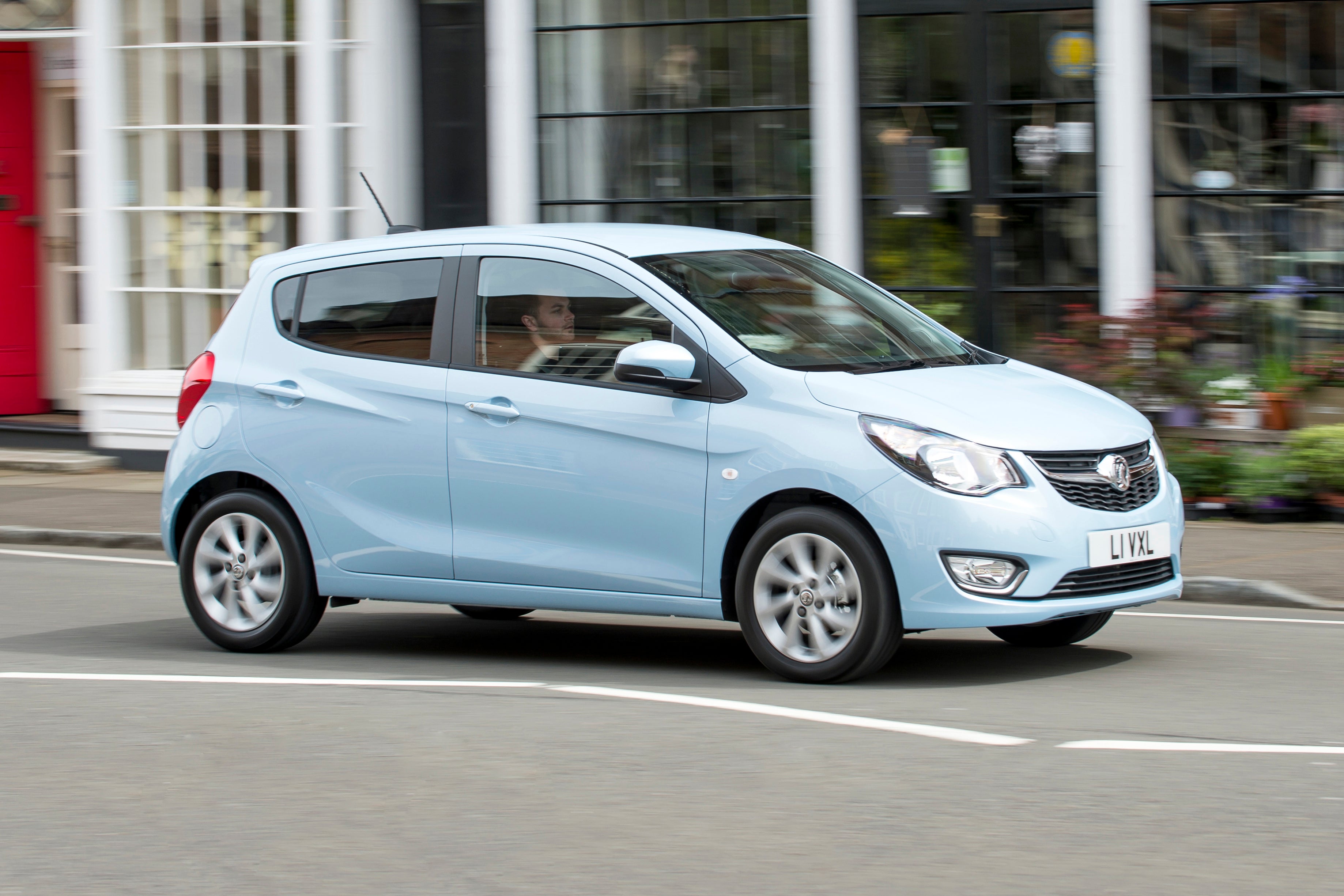 The Vauxhall Viva is a likeable and lively city car that majors on value and fuel economy. If you are looking for your first car then you'll probably find everything you need with the Viva. Likewise, if you want a cheap urban runaround, this little Vauxhall could very well be the bargain used car you've been searching for.
There is only one engine in the Viva line-up - 1.0-litre petrol - but it's a good match for the Vauxhall's city car. The engine only has three-cylinders, which means it's not very quick, but it's very good on fuel with EcoFLEX models returning 60+mpg.
All versions of the Viva get five-doors, which means you don't have to worry about passengers leaving muddy footprints on the back of your seats as they climb in/out. The quality of the interior matches the Viva's bargain-basement pricing, but it is comfortable and everything is easy to find and has a solid feel.
Fiat Panda
Year launched: 2012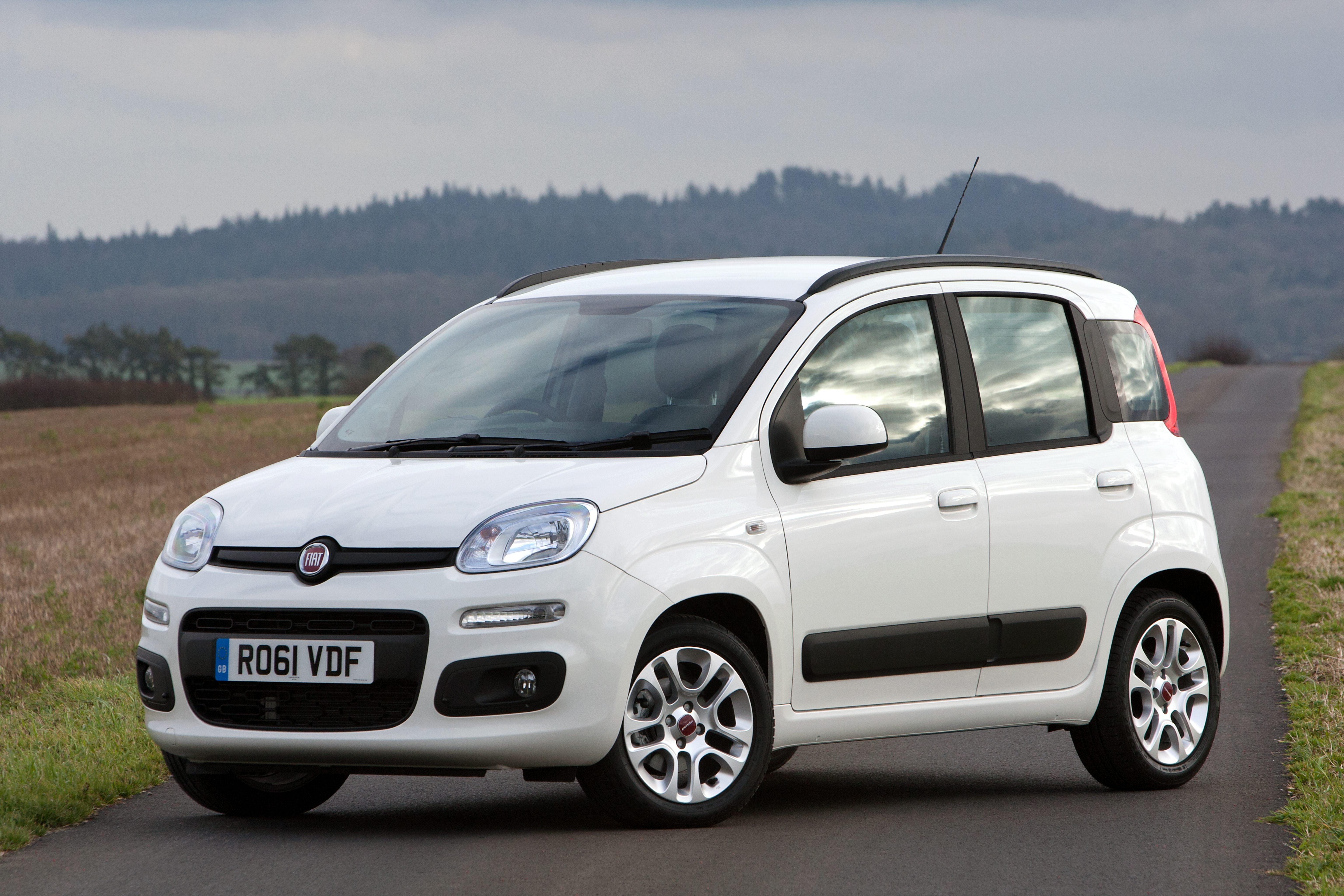 The Fiat Panda is the grown-up and sensible sibling to the 500 city car. However, while the Panda is similar in size to the Fiat 500, we think it's much more practical with its boxy body offering more space and comfort for two adults to fit in the back.
The interior of the Panda feels a little old fashioned when compared against its contemporary rivals, with lots of large buttons and dials for the in-car controls. But everything is easy to find and use. The thick layers of plastics are also very sturdy, which means the Panda has a rewarding solid build quality.
Most Pandas for sale for under £5000 are powered by Fiat's familiar 1.2-litre petrol engine. This four-cylinder engine won't set any land speed records, but it will return cheap running costs. The Panda is available in three different trim levels: Pop, Easy, and Lounge. We'd recommend choosing a car in Easy trim or better, as the entry-level model is a little bare when it comes to standard equipment.
The Volkswagen Up is the best used small car for under £5000. All versions are cheap to run, comfortable and easy to drive. The Up has been on sale in the UK for a number of years, which means there is a lot of choice on the second-hand market. As a result, you can be quite fussy when it comes to spec, condition and mileage.
Yes, you can get a decent car for that money if you buy carefully. There are plenty of good city cars around for £5000 so as long as you do your research and buy sensibly, you could get a good small car for your money.
The Ford Fiesta is the best small hatch for under £5000. It's one of the best cars on sale for comfort and road handling, while the Fiesta's spacious interior makes it good for up to four adults to travel in comfort. We also rate the Suzuki Swift and Dacia Sandero Stepway highly.
Toyota Aygo
1.0 VVT-i X-Play 3dr
Manufacturer Approved
Steven Eagell Toyota Peterborough

Peterborough, PE15AU
PCP: £126.86/mo
Representative example: Contract Length: 36 months, 36 Monthly Payments: £126.86, Customer Deposit: £749.00, Total Deposit: £749.25, Optional Final Payment: £126.86, Total Charge For Credit: £321.21, Total Amount Payable: £5,316.21, Representative APR: 4.9%, Interest Rate (Fixed): 2.52%, Mileage Per Annum: 10,000