Best city cars 2022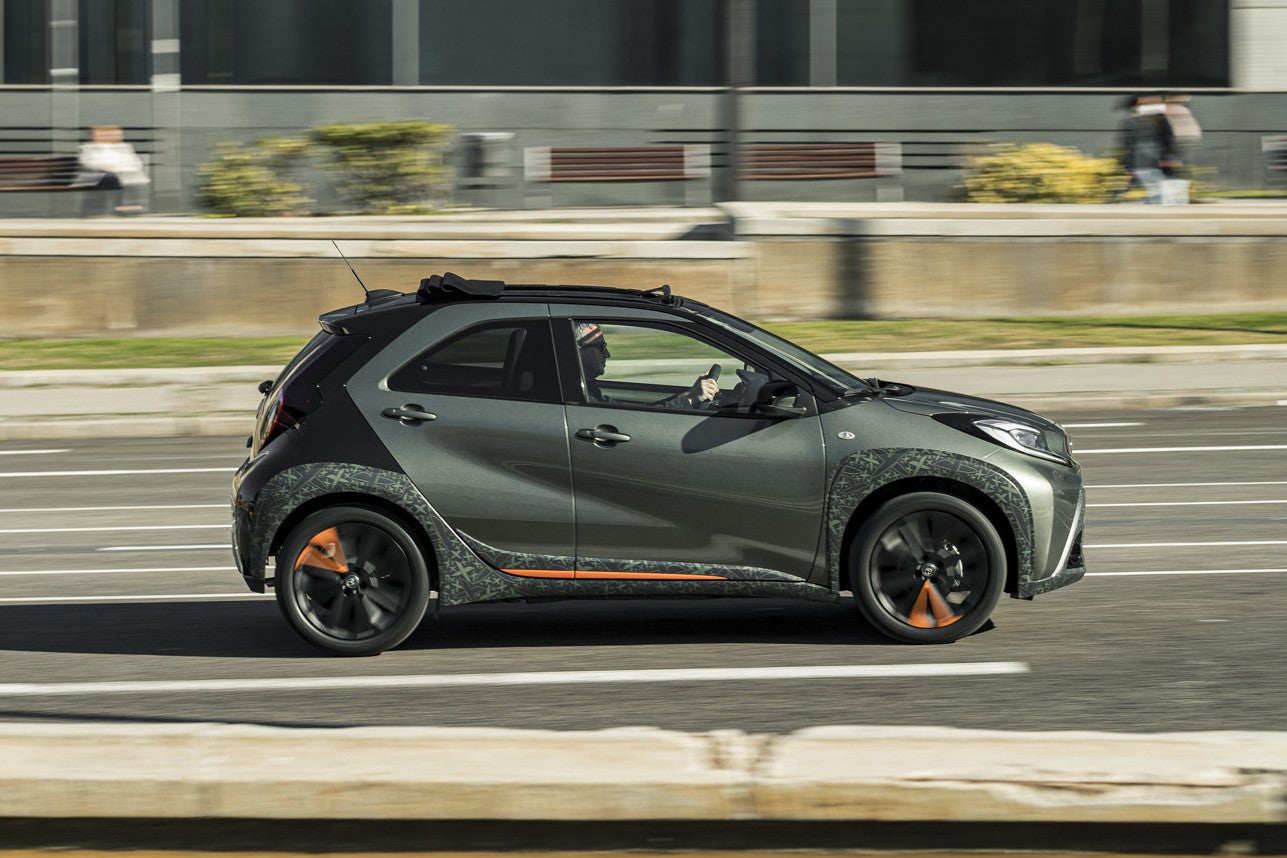 The best city cars are perfect if you're on a budget, a new driver or simply want a small car for nipping around town.
Ideal if you want a small runabout, the best city cars are also great for longer trips, while they're also cheaper to run (45-50mpg for most models), tax and insure than larger cars. That's not all. While all city cars small, easy to park, and will cost absolute peanuts to run, their design also mean they can even carry a small family and the weekly shop.
There was a time when city cars were noisy, desperately slow, incredibly basic and poorly put together, while you'd be lucky to get out alive after even a small crash. Nowadays, though, modern city cars are refined and capable of handling the motorway cruise, plus they get pretty much all the safety and convenience features that larger cars have. They have comfy cabins and solid constructions that see plenty of soft-touch materials and plenty of kit as standard, with many including Apple CarPlay and Android Auto.
With most manufacturers producing a city car, there's an overwhelming choice of options out there for you. To help you pick the right city car for your needs, our guide below highlights the top 10 city cars you can buy in 2021. These are the best city cars to drive, most comfortable, most economical and easy to manoeuvre into tight spaces.
Best city cars
Hyundai i10
Year launched: 2020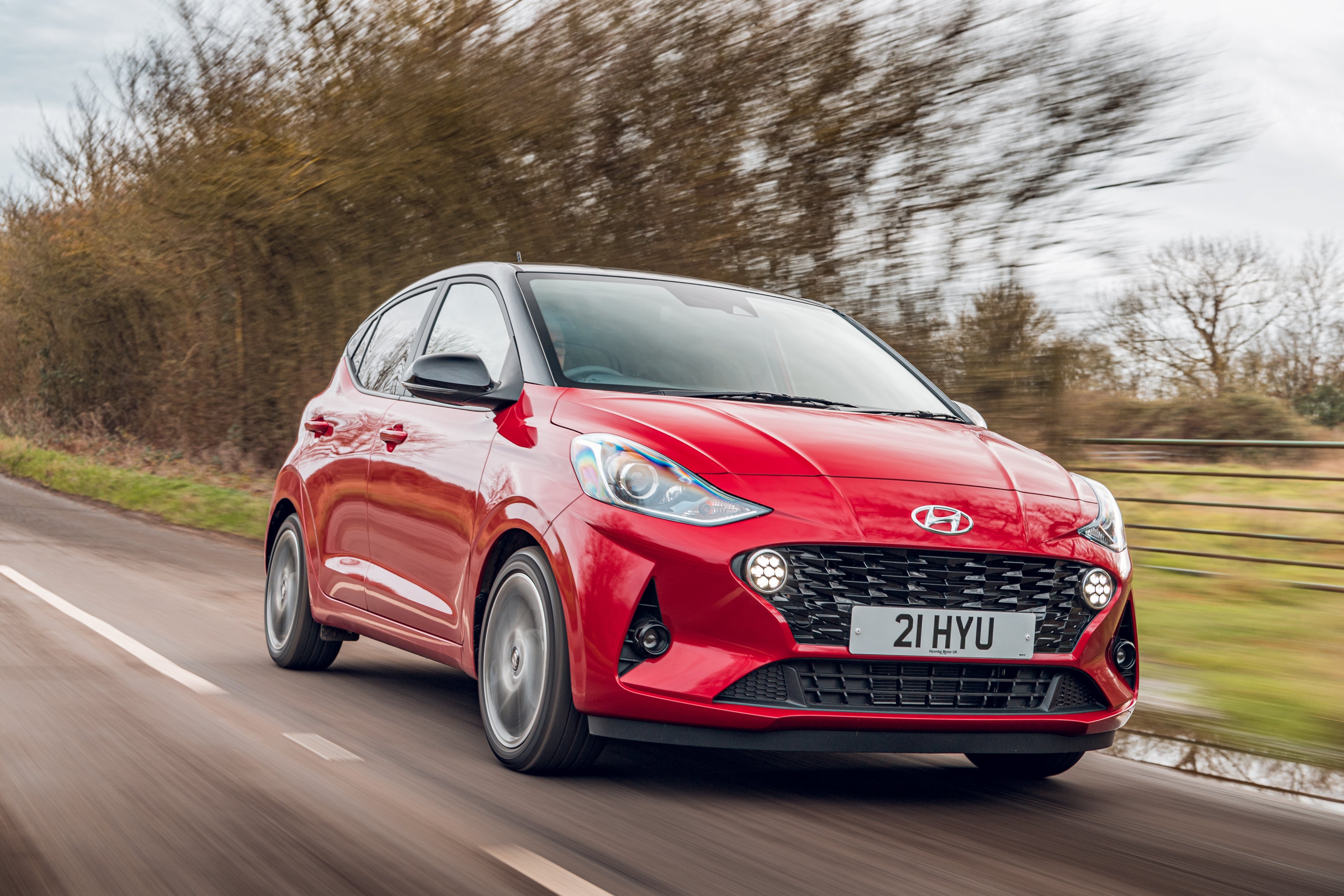 The latest Hyundai i10 is so good, we reckon it's one of the best city cars money can buy right now. It's actually quite large for a city car but it's got a smaller footprint than a Vauxhall Corsa, which warrants its inclusion here.
It's cheap to run, with a choice of 1.0- and 1.2-litre petrol engines – both capable of around 45mpg in the real world. Most Hyundai i10 models will have a five-speed manual gearbox but Hyundai also offers an automatic version. It's actually an automated manual gearbox which isn't the slickest, but it does the job if you can't or won't change gears yourself.
It's an easy and comfortable car to drive while the interior gets the basics spot on. It feels surprisingly roomy for such a small car, with loads of elbow and shoulder room in the front. The boot can swallow up to 252 litres of luggage, too.
Volkswagen Up
Year launched: 2012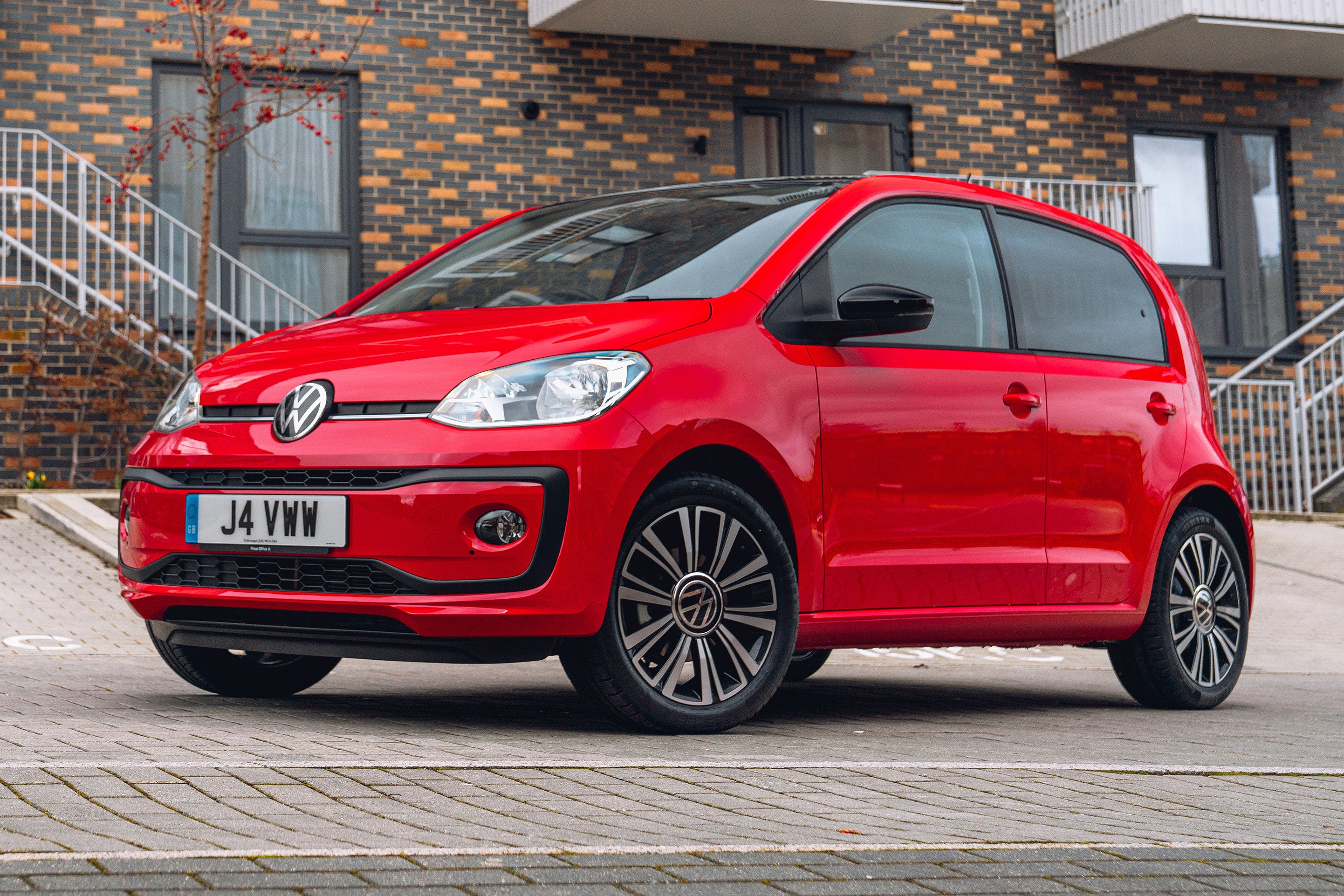 The Volkswagen Up (as well as its rebadged relatives, the SEAT Mii and Skoda Citigo) has been on sale for nearly a decade, yet it's still one of the best city cars on sale. It truly rocked the city car market when it arrived in 2012 – before the Up, city cars had been fairly miserable affairs that you only bought if you really couldn't afford anything better.
The Up is a genuinely brilliant small car, though. With wheel-at-each-corner packaging, you can actually squeeze four adults in the Up without too many complaints, and its mighty 1.0-litre engine ensures it won't come to a standstill as soon as you reach a steep hill.
It's both easy and fun to drive, and there's even an electric model. Capable of travelling up to 159 miles between charges, the Volkswagen e-Up's whizzy acceleration makes it a boon to drive around town.
Kia Picanto
Year launched: 2017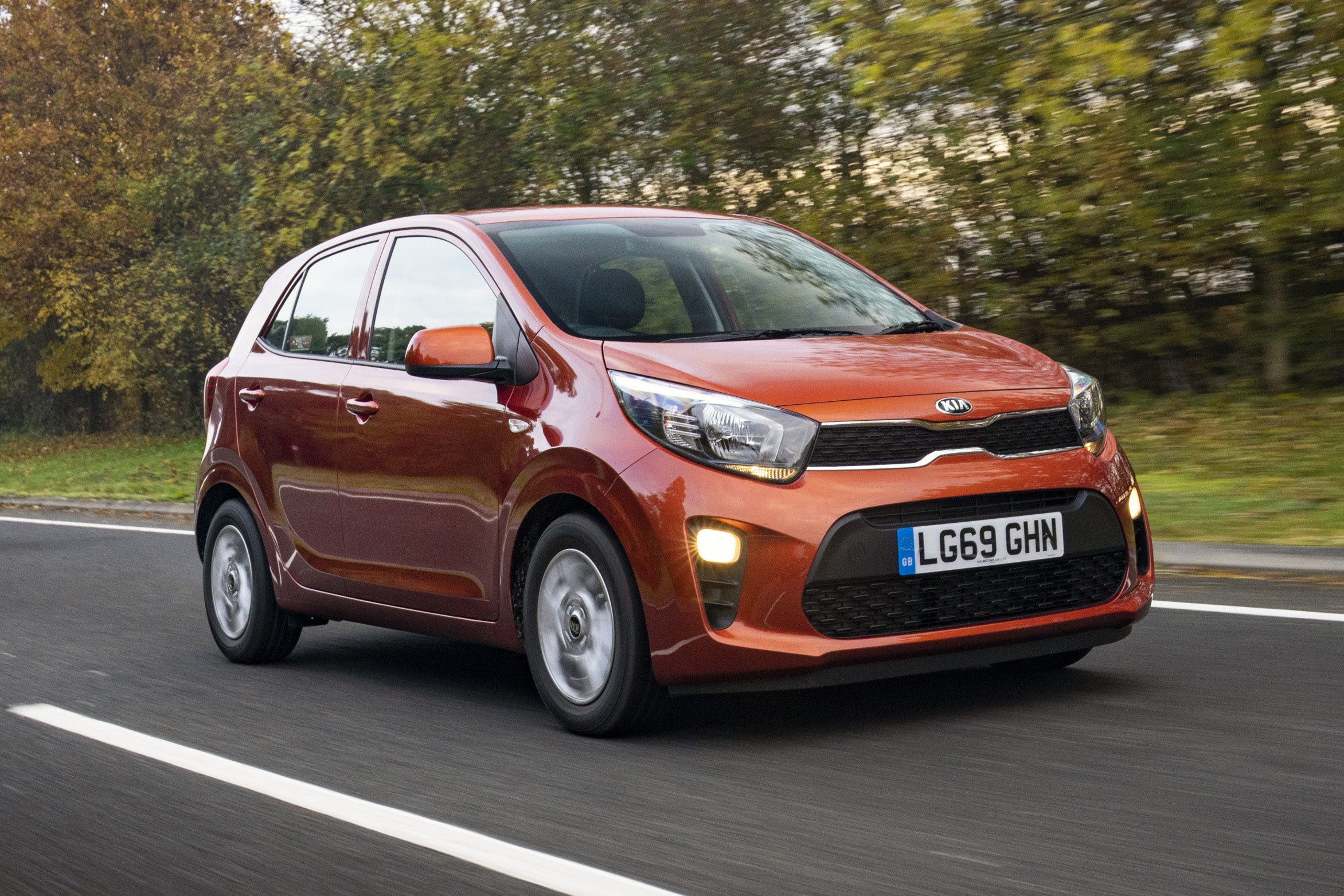 Just like the Hyundai i10 and Volkswagen Up, the Kia Picanto is such a competent all-rounder that you'll think twice about spending more on a bigger car. It's a doddle to drive, while its tiny petrol engines punch well above their weight.
Okay, the cheapest models are fairly basic, but if you splash the cash on a Picanto GT-Line S you'll get things like heated seats, faux leather upholstery and a wireless phone charger. Combine this with a seven-year warranty that's transferable to subsequent owners, and the Kia Picanto is a very appealing little car.
Kia Picanto prices start from around £11,000 but a budget of just £8000 will get you a three-year-old mid-spec model. As most city car buyers tend not to cover a lot of miles, it'll feel a lot like a new car, too.
Toyota Aygo X
Year launched: 2022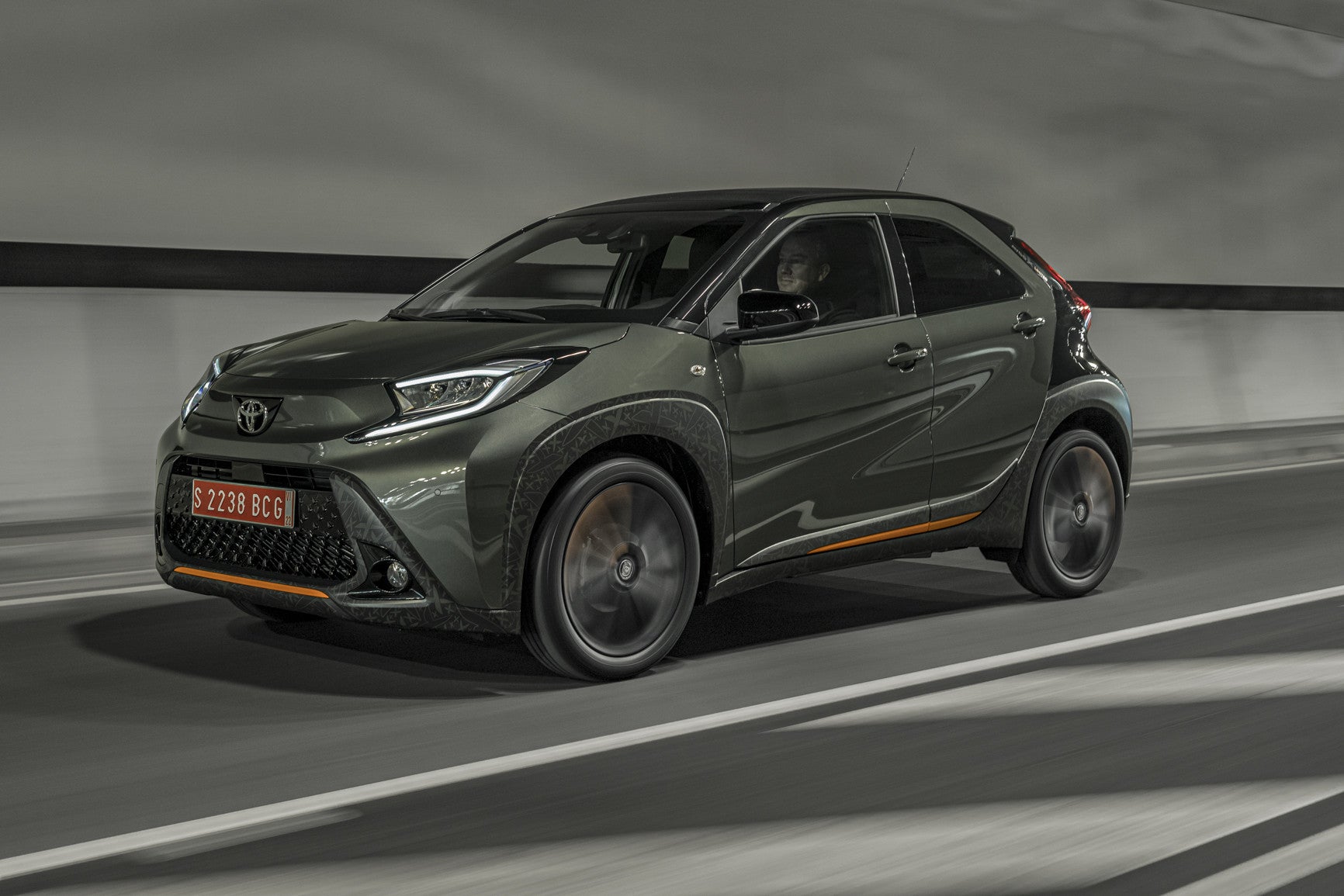 Previously, the Toyota Aygo was built on the same production line as the near-identical Peugeot 108 and Citroen C1. Now, though, Toyota has gone it alone with an all-new version, called the Aygo X, and its certainly a striking thing to look at.
The X stands for Cross, because Toyota has given the Aygo X a sprinkle of SUV design flourishes (and why not, because SUVs are everywhere), meaning all but the cheapest version gets chunky 18in wheels and big tyres. There's also some jazzy colour combinations to be had, while the top version gets an electric canvas roof to make the most of the British summer.
While the Aygo X is one of the more expensive city cars on paper, its standard equipment tally is really impressive. All versions get a touchscreen with Apple CarPlay and Android Auto, plus adaptive cruise control and a huge suite of safety assist functions that are often optional on other city cars. It really doesn't feel like you're slumming it.
The new Toyota Aygo X sits on a shortened version of the platform found in the Yaris small car. That makes it feel grown up on the road, with a refined ride (despite those big wheels) and composed, entertaining handling. The 1.0-litre three-cylinder engine isn't remotely powerful, but it is willing and loves to rev, making the Aygo X quite fun if you're willing to keep it on the boil. The Volkswagen up or Hyundai i10 are better out of town performers however.
You can choose from a manual or CVT automatic gearbox (the former is more fun on the open road, the latter excels on city streets), while it's economical and should be cheap to run and insure. It's also backed up by an excellent dealer network, while few brands have a better reputation for reliability than Toyota.
New Toyota Aygos will cost upwards of £14,500. It's only just gone on sale in the UK so there won't be any savings, but why not see how affordable the previous generation Aygo is on heycar?
Renault Zoe
Year launched: 2013
If you rarely drive long distances and want a car for scooting around town, why not consider an electric city car? You might think they're expensive or require compromise, but a day or two with a Renault Zoe is sure to change your mind.
For a start, it's so easy (and enjoyable) to drive. Hit the accelerator and you're off – no gears to bother with, while its silent running means you're sure to reach your destination feeling as zen as a yoga teacher.
Look for a 2019-onwards model and you'll get a 52kWh battery which provides an official range of 245 miles. If you only use your car for the school run or popping to the shops, you could go for a week without having to charge the Zoe.
Suzuki Ignis
Year launched: 2017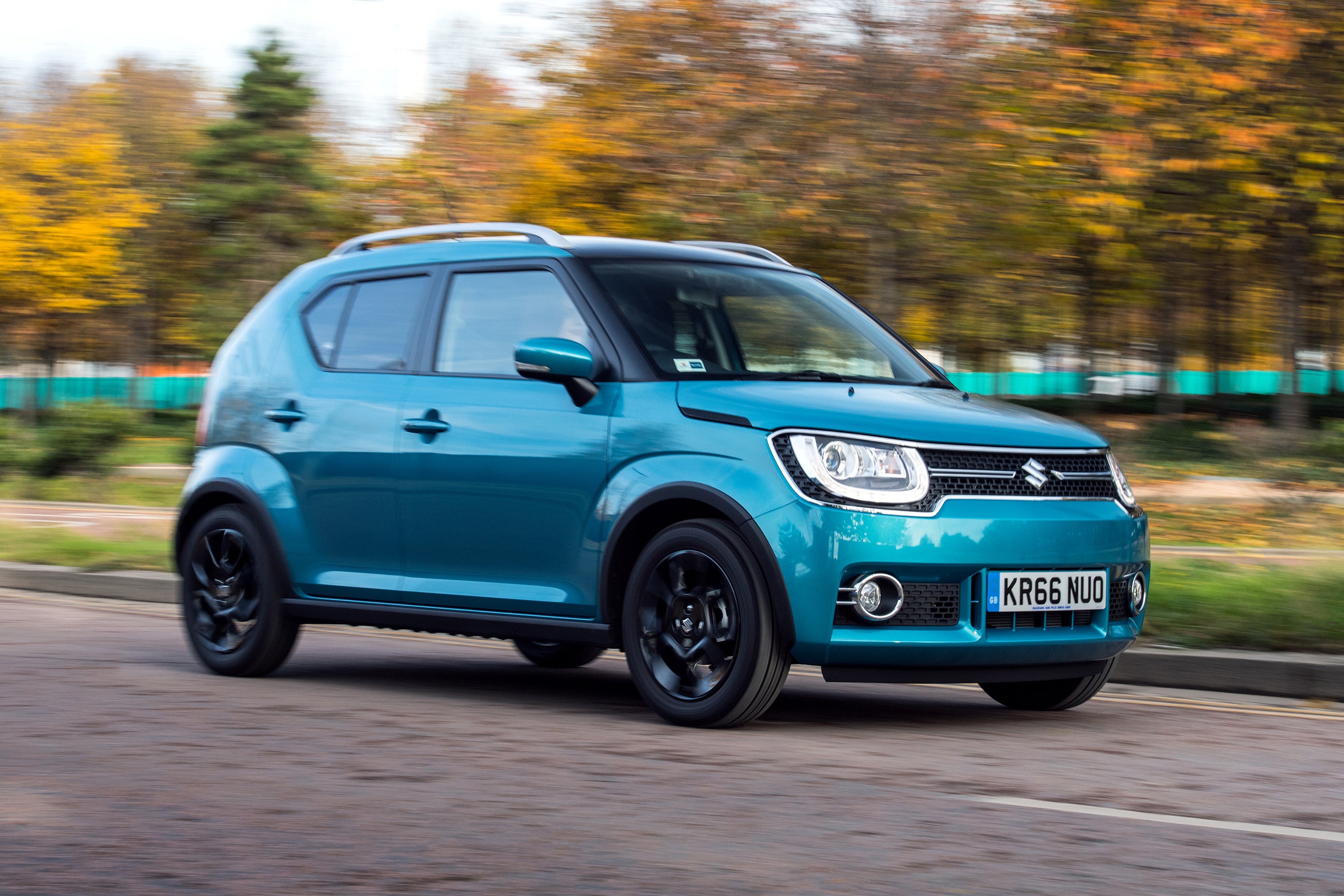 If you want to stand out from the crowd, the Suzuki Ignis is a quirky little faux-SUV with retro looks and low running costs. Its upright stance gives you an excellent view of the road ahead, yet its footprint is barely any bigger than a Volkswagen Up – so parking's a piece of cake.
The only engine option is a 1.2-litre petrol motor, but look for one with SHVS badging and it gets mild-hybrid technology. This utilises a small battery to recuperate energy that's normally wasted under braking, before using an electric motor to provide a useful boost in performance without sacrificing fuel economy
Okay, the interior of the Ignis isn't as impressive as the latest Hyundai i10, but it's comfortable enough and you can even squeeze a pair of adults into the rear seats without too many complaints. Clever touches such as sliding rear seats also let you maximise the space on offer.
Renault Twingo
Year launched: 2014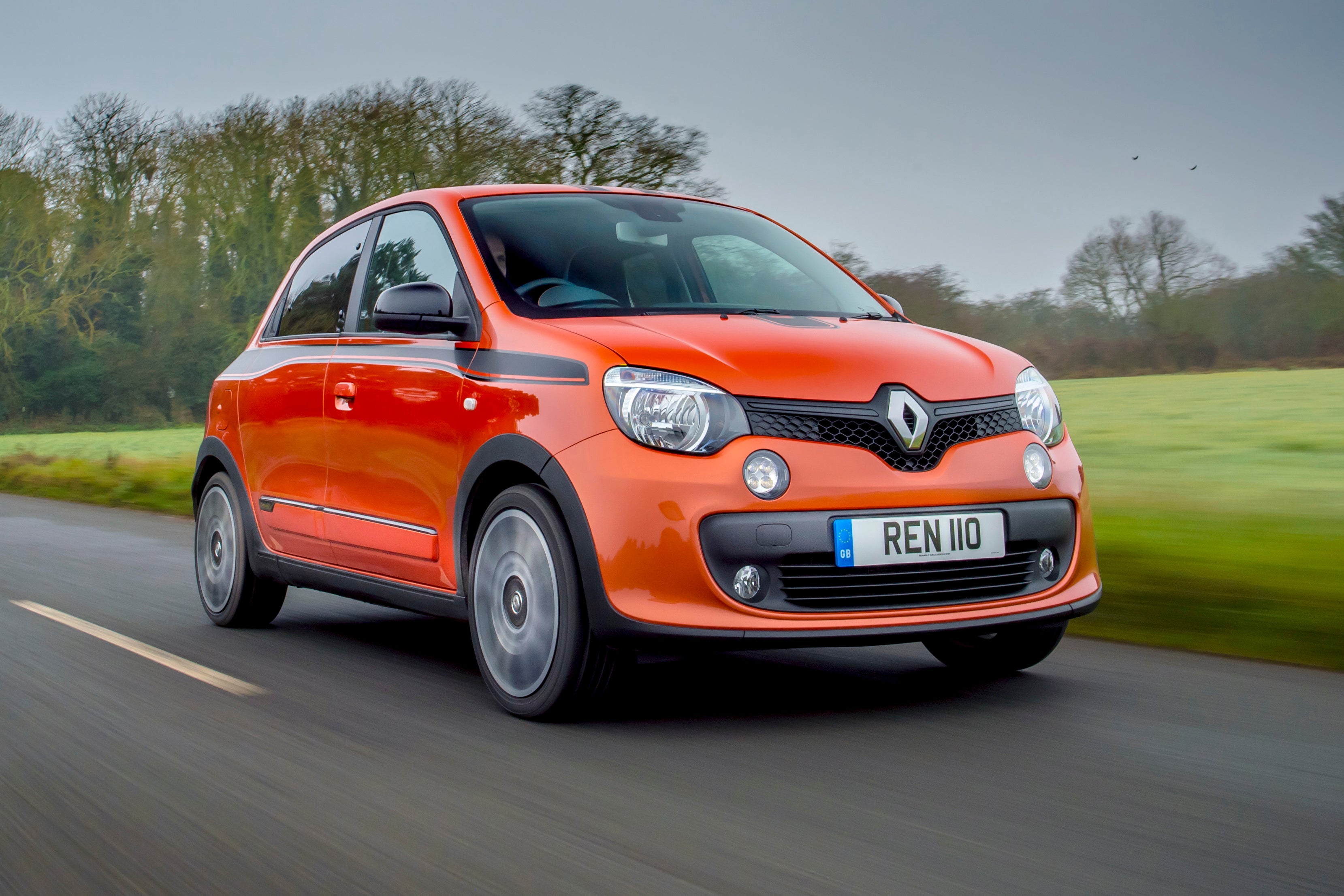 Packaging is everything in city cars. Every litre of space matters, and that's why Renault decided to try something different with its quirky third-generation Twingo. The engine is positioned in the back – rather than the front – with power going to the rear wheels. In theory, this leaves more interior space for people and, er, things.
As you'd expect, the Twingo's unusual layout means it's also a bit different to drive. No, it's not quite the same as a Porsche 911 (even though that takes a similar approach), but it darts eagerly around the city. The front wheels can turn up to 45 degrees, too, meaning it has the turning circle of a London cab – great for an impromptu 360-degree change of direction.
A downside is the Twingo can feel a bit out of its depth on the open road but, if you mainly drive around town, and shouldn't be an issue. Go for the 0.9-litre TCe engine – it might be smaller in capacity than the 1.0-litre unit that's also available, but it features a turbo which gives it a useful boost in power.
The Renault Twingo was taken off sale in the UK in 2019, and it was never as popular as other city cars. However there is a fair few available on the used market, so why not check out how much you can save on heycar?
Vauxhall Viva
Year launched: 2014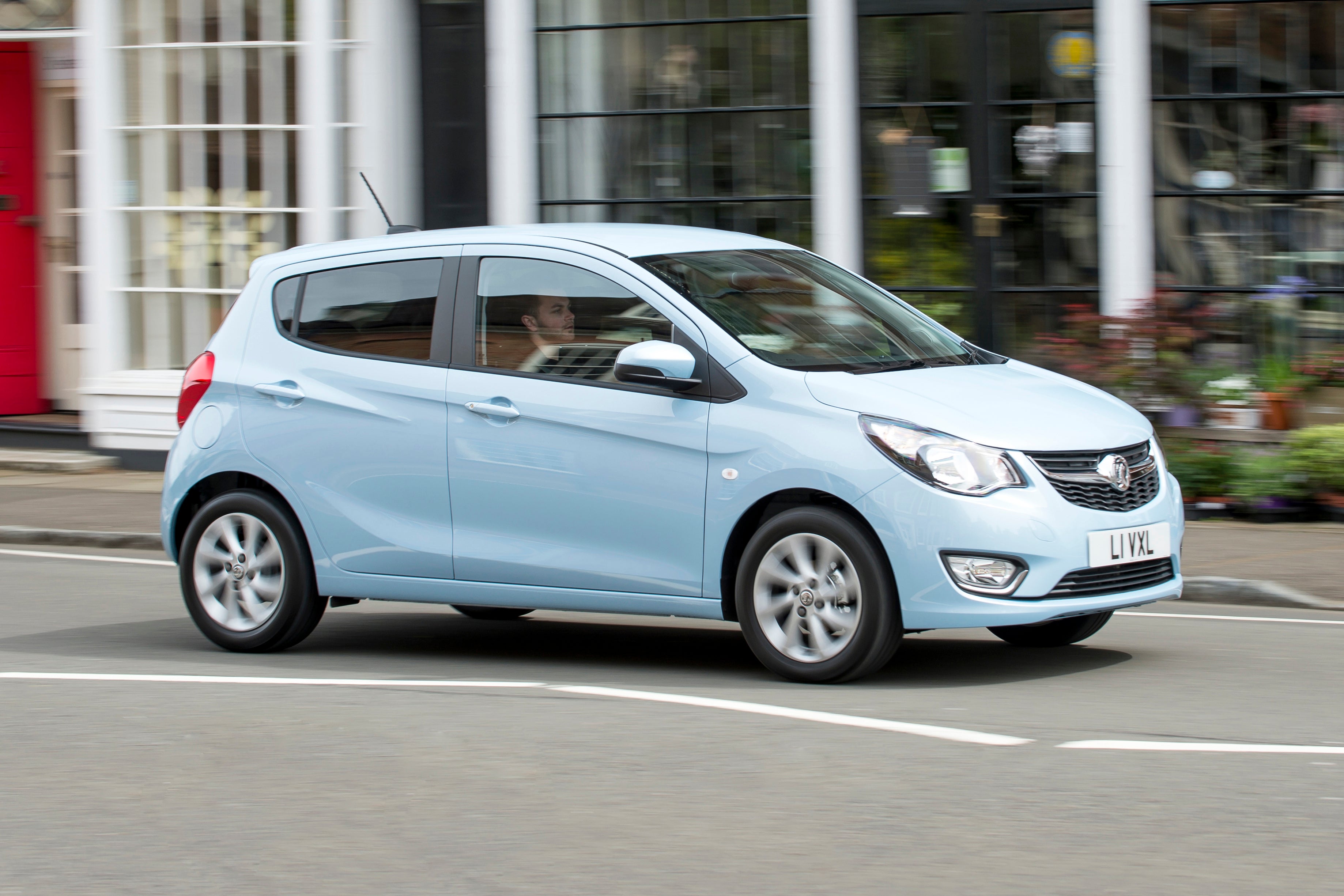 If you were around in the 70s, you might associate the Viva name with the family saloon car your Uncle Dave drove. Unfortunately, the 2014 Vauxhall Viva shares very little with its namesake, but it's still a very competent little car that won't break the bank.
Just like the rest of the cars that feature here, the Viva ticks all the boxes: low running costs, decent equipment levels and an entirely acceptable driving experience. It might be competent but there really isn't anything exciting about the Viva. Perhaps that's why it didn't last very long, with Vauxhall removing it from sale in 2019.
Still, that means you can pick up a bargain. Used examples on heycar start from as little as £5000, while even the latest examples won't cost much more than £8000. If you're after a slightly more stylish Vauxhall city car, take a look at the Vauxhall Adam.
Ford Ka+
Year launched: 2016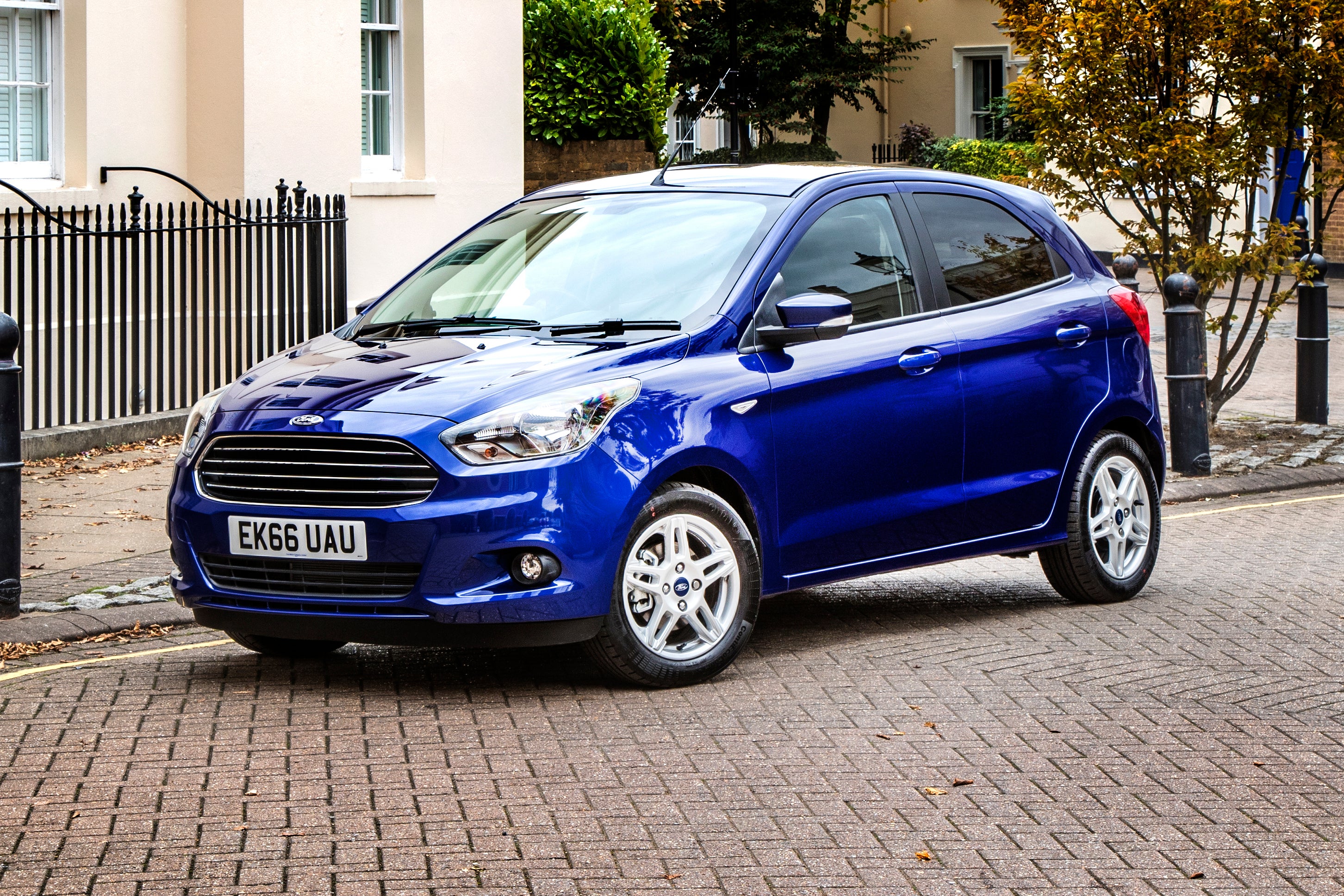 Not only did the original Ford Ka look completely different to anything else on the road, it was also an absolute blast to drive and represented excellent value for money. No wonder so many of us have happy memories of a Ford Ka as our first car.
So where did it all go wrong? The Ford Ka+ is drab to look at and has a pretty drab interior, too. But it's unashamedly a value offering – it's bigger than most of the cars featured here and no more expensive. It's also pretty good to drive, although again not as entertaining as the original Ka.
The Ford Ka+ didn't prove as big a hit as the original, hence why Ford took it off the market in 2020.
A budget of just £6000 will get you a 2017 Ka+ that's been lovingly cared for and only covered a handful of miles. If you can stretch the budget, though, we'd suggest looking at the popular Ford Fiesta instead.
Fiat Panda
Year launched: 2012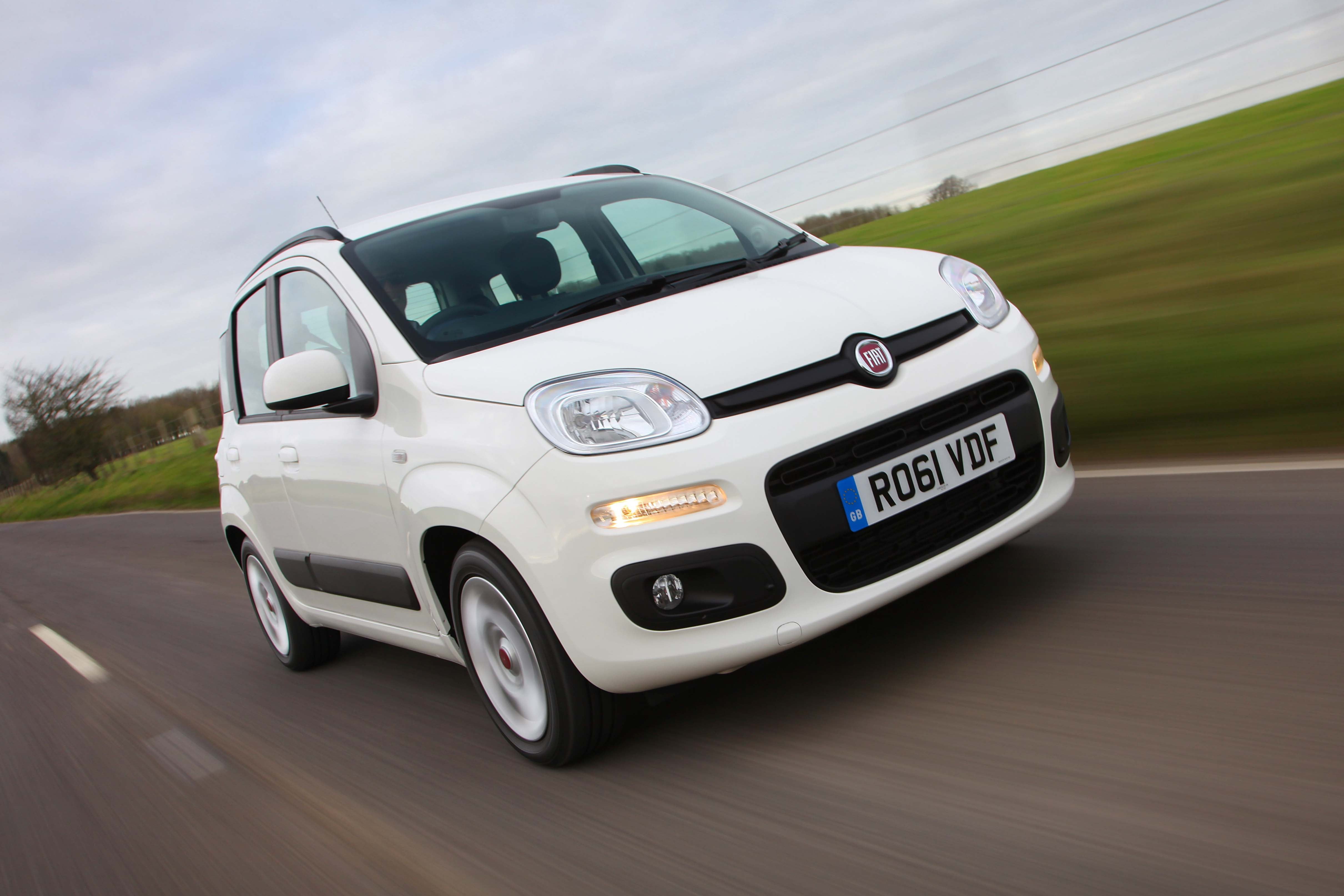 The Fiat Panda proves you don't have to blow the budget on a quirky and practical urban runaround. Just like the original Panda, the latest model is cheap to run, packed with personality, and you can even buy a 4x4 version.
Sure, it's been around a while and its interior falls short compared to newer alternatives like the Hyundai i10. It also lacks some of the latest safety kit, which resulted in Euro NCAP giving it a kicking recently. But it's still a practical choice, with much more interior space than the trendy Fiat 500.
Look for a 2020 model for mild-hybrid technology. A pre-registered model (that's one with only a handful of miles on the clock) can be picked up for less than £10,000.
What is the best city car?
What is the best city car? The heycar choice for the best city car in 2022 is the Hyundai i10. It is wonderfully grown-up inside, great in the city and comes with a five-year/unlimited mileage warranty. As a used buy, we're rather fond of the Volkswagen Up, SEAT Mii and Skoda Citigo.
What is the most reliable city car?
If you're after a reliable city car, the Toyota Aygo is a good choice. The brand has an excellent reliability record, a strong dealer network and the Aygo comes with a five-year warranty.
What's the cheapest car on sale today?
With a list price of £7995, the Dacia Sandero is the cheapest new car on sale in the UK today. Not only is it very affordable, it also represents excellent value for money – it's essentially a Ford Fiesta-sized car for the price of a used Ford Ka.
What's the best city car with an automatic gearbox?
A Hyundai i10 or Kia Picanto would be a great choice. Not only do they come with a long warranty, they also use very reliable torque-converter automatic gearboxes (rather than the frustrating automated manual transmissions used in many city cars). You won't find a better automatic city car.
Kia Picanto
1.0 2 5dr
Gravells Kia Kidwelly

Carmarthenshire, SA174TF
PCP: £198.15/mo
Representative example: Contract Length: 36 months, 35 Monthly Payments: £198.15, Customer Deposit: £1,619.00, Total Deposit: £1,619.25, Optional Final Payment: £4,164.00, Total Charge For Credit: £1,923.50, Total Amount Payable: £12,718.50, Representative APR: 9.9%, Interest Rate (Fixed): 9.44%, Excess Mileage Charge: 4.8ppm, Mileage Per Annum: 10,000
Kia Picanto
1.0 2 5dr
Gravells Kia Kidwelly

Carmarthenshire, SA174TF
PCP: £190.16/mo
Representative example: Contract Length: 36 months, 35 Monthly Payments: £190.16, Customer Deposit: £1,574.00, Total Deposit: £1,574.25, Optional Final Payment: £4,149.00, Total Charge For Credit: £1,883.85, Total Amount Payable: £12,378.85, Representative APR: 9.9%, Interest Rate (Fixed): 9.43%, Excess Mileage Charge: 4.8ppm, Mileage Per Annum: 10,000
Kia Picanto
1.0 2 5dr
Gravells Kia Kidwelly

Carmarthenshire, SA174TF
PCP: £197.91/mo
Representative example: Contract Length: 36 months, 35 Monthly Payments: £197.91, Customer Deposit: £1,619.00, Total Deposit: £1,619.25, Optional Final Payment: £4,174.00, Total Charge For Credit: £1,925.10, Total Amount Payable: £12,720.10, Representative APR: 9.9%, Interest Rate (Fixed): 9.44%, Excess Mileage Charge: 4.8ppm, Mileage Per Annum: 10,000