Best city cars for £10,000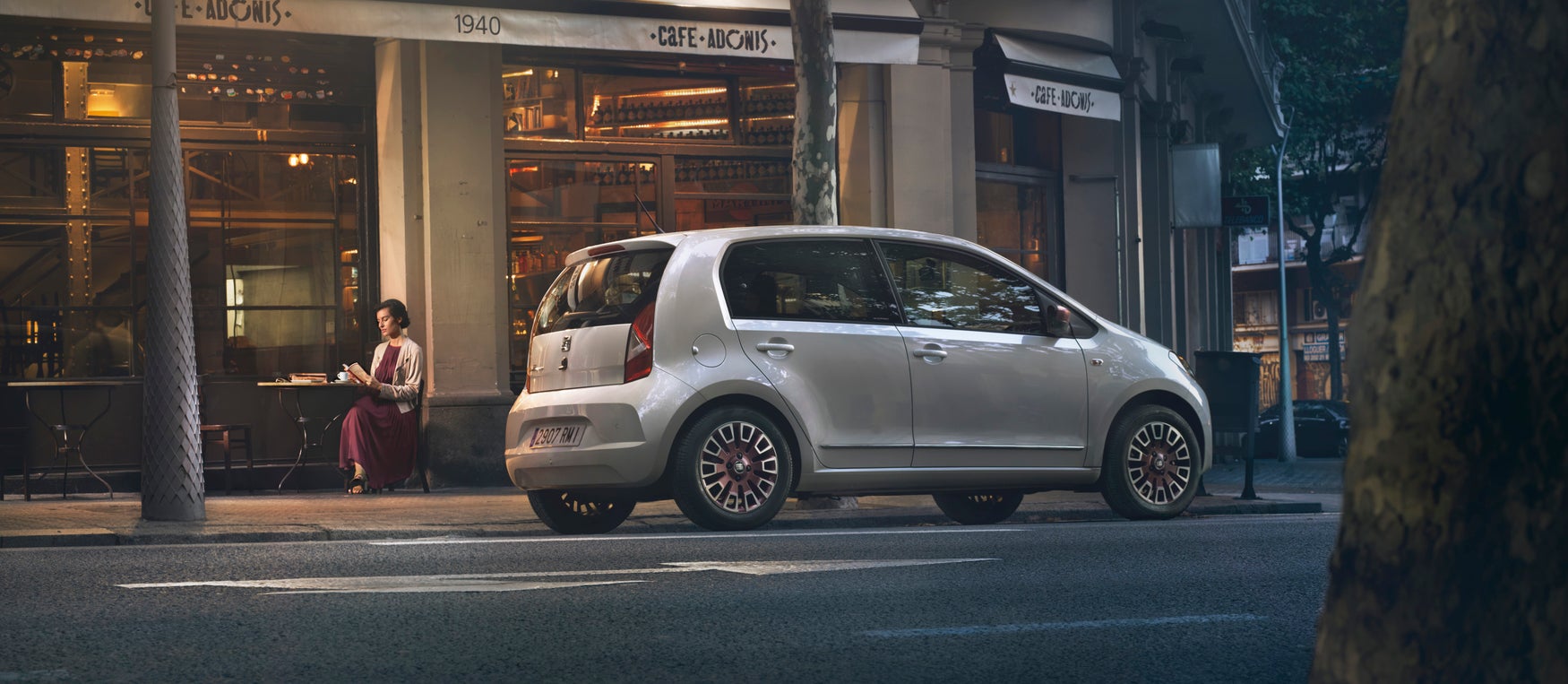 What's the best second-hand city car for £10,000? Should you buy three- or five-door? Which city cars are best for mpg?
Fear not, our team of experts have been busy finding the answers to these questions. Plus many more.
We've found the best city cars for sale for £10,000 or less. These models are the best for comfort, road handling, practically and all-important running costs. No matter what your city car needs are, we have you covered with this list of best cars for sale.
Hyundai i10
Year launched: 2020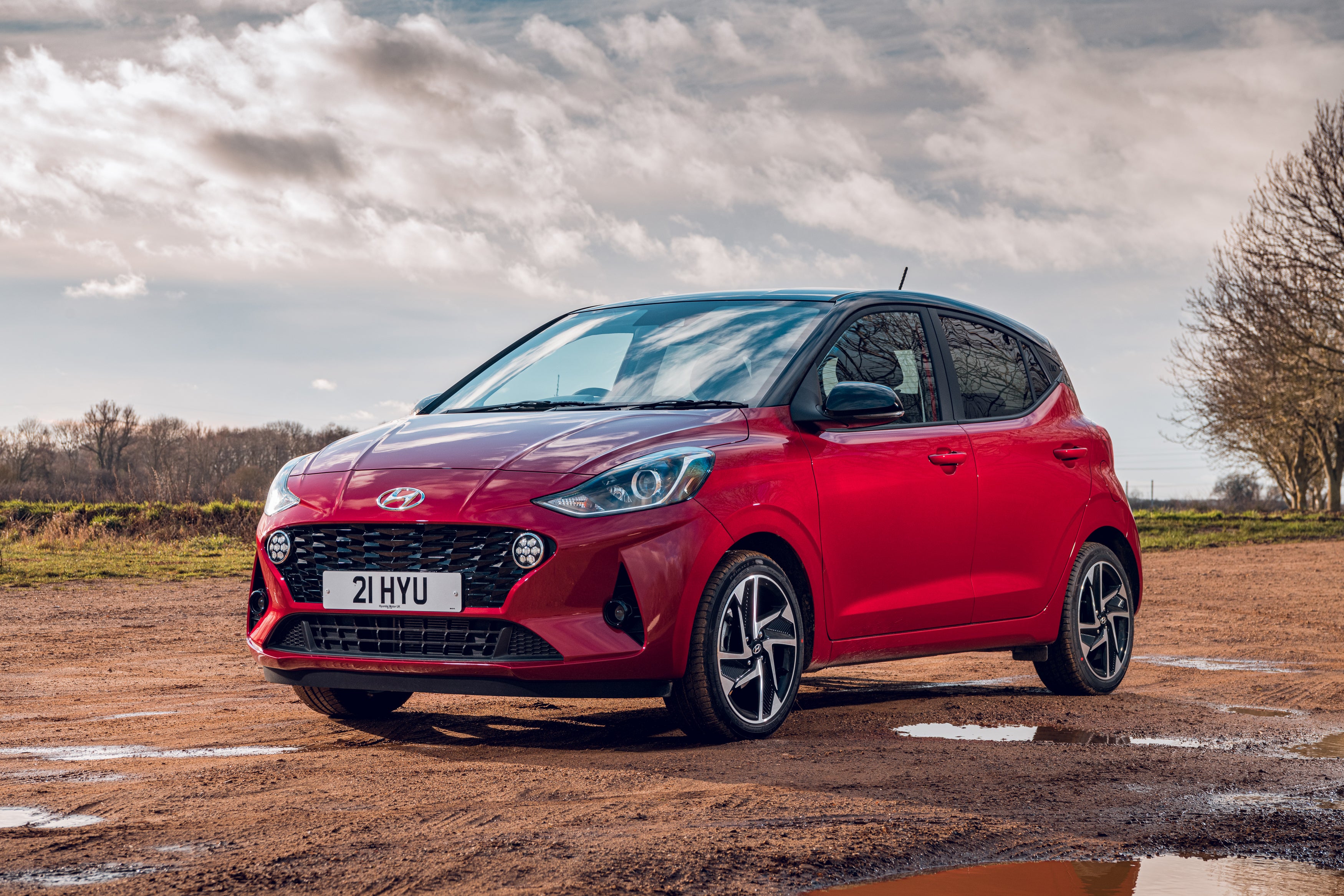 Have you always wanted a city car, but been worried about the compromises you would need to make on comfort and quality? The Hyundai i10 could be the car for you. Not only is it one of the largest cars in the segment, but it's also one of the most comfortable and spacious.
Four large adults will have little trouble fitting into the i10. There is plenty of head and shoulder space in the front and rear, plus lots of useful pockets for drinks, phones and wallets. The finish of the interior is first-rate, which puts it on par with the Volkswagen Up.
The i10 is most impressive on the road, with its sophisticated suspension providing a smooth ride quality that doesn't make any compromises in the handling department. It's not as involving to drive as the Up, but the i10 comes very close. We think it's one of the best city cars for all-round ride.
Volkswagen Up
Year launched: 2012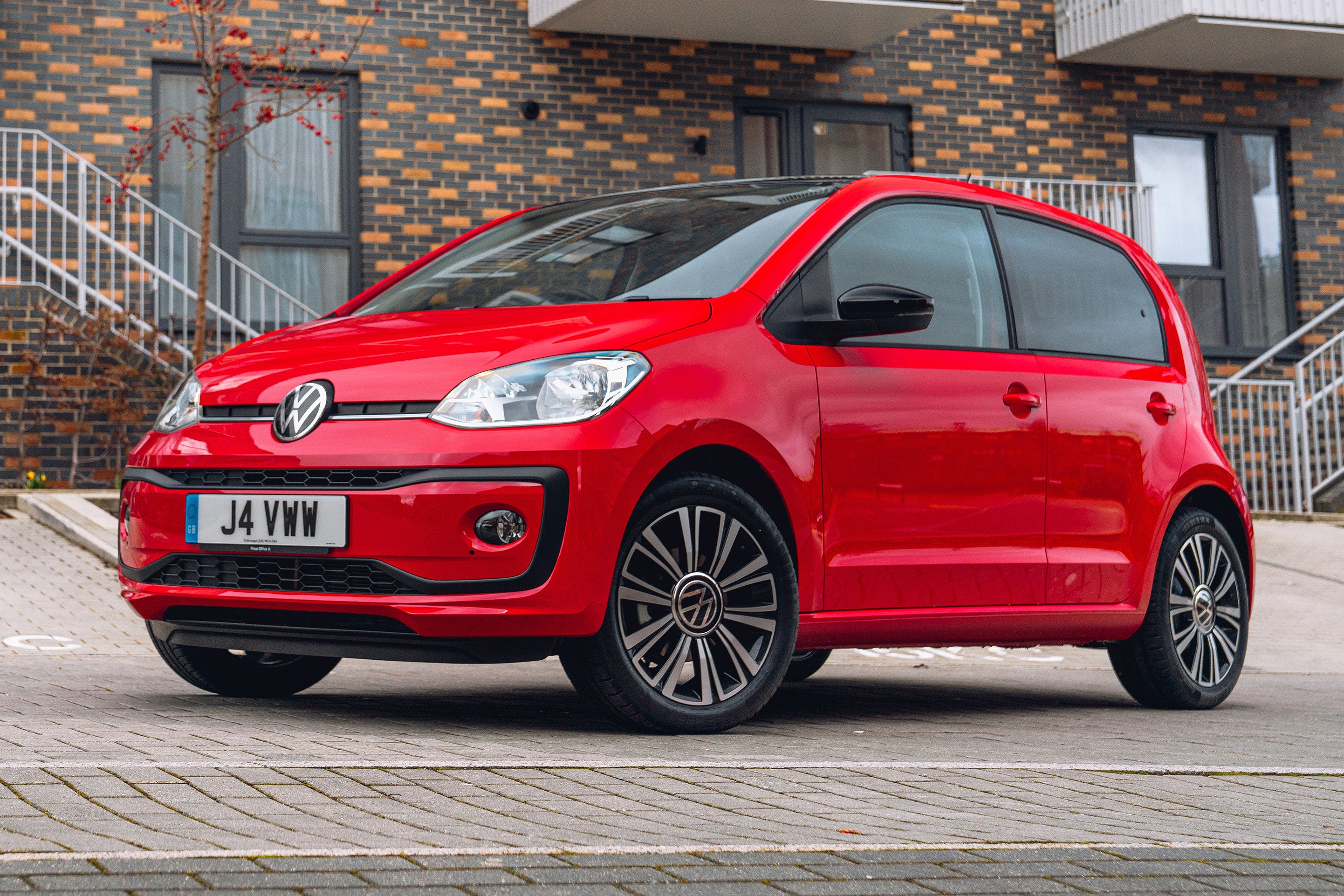 Classy, cool and great to drive, the Volkswagen Up is one of the best-used city cars you can buy. All versions are smartly styled and easy to use, while the interior is filled with high-quality materials that add to that smug feeling that you are driving a really good city car.
The Up has been the class-leading city car for almost a decade now, and it doesn't take long to work out why. The handling is sharp, rewarding and aided by a punchy range of 1.0-litre petrol engines. We think the Up works best with a manual gearbox, but a five-speed automatic is available if you really hate changing gears.
The rear seats might feel a little cramped for adults over a long journey, but there is more than enough space for children. Over the years the Up has been offered in a range of funky personalisation options, which means there's always a wide selection of second-hand cars in vibrant colours.
Kia Picanto
Year launched: 2017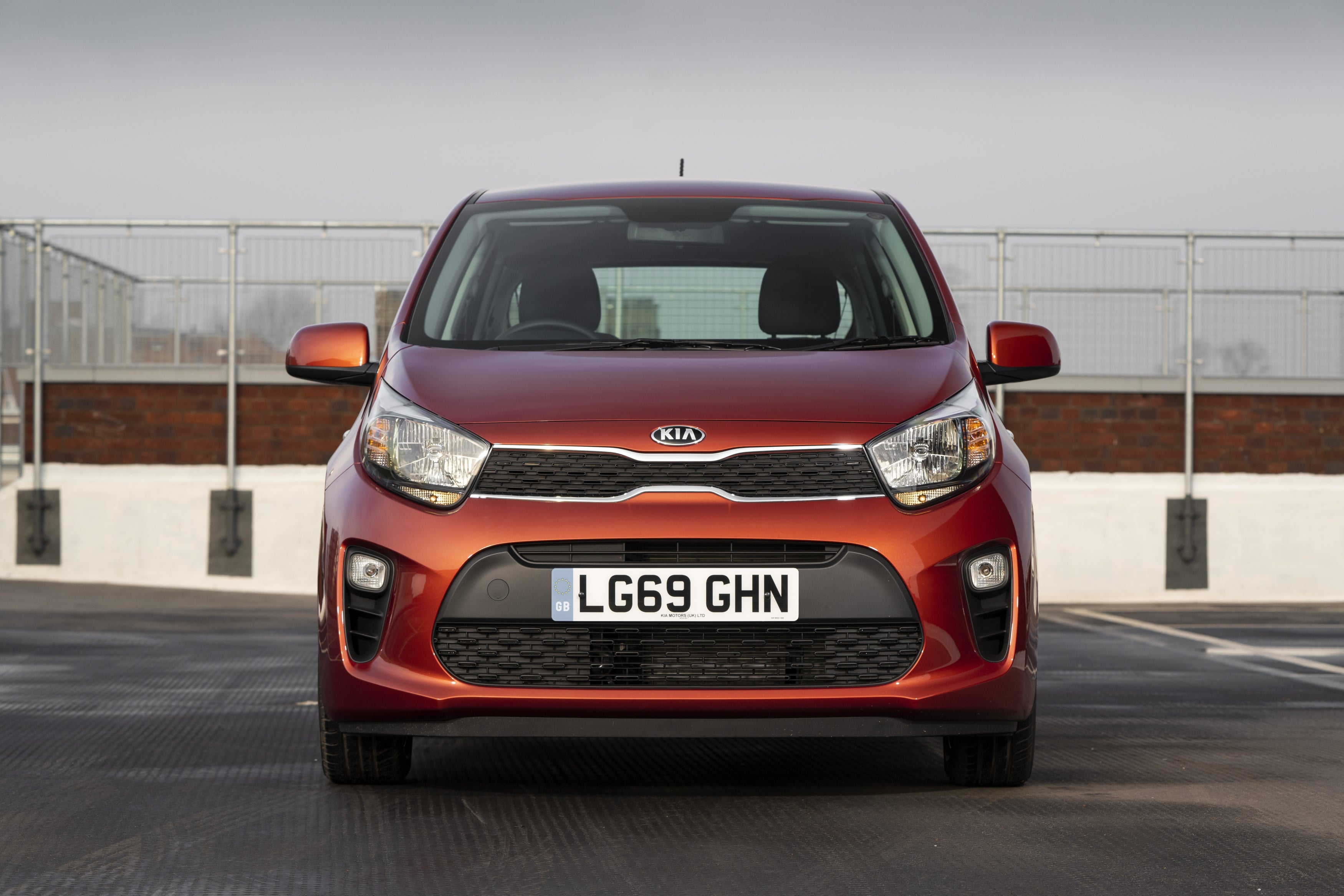 Few city cars can match the Kia Picanto for value. All versions are cheap to run, fun to drive and backed by Kia's huge seven-year warranty. Find a mid-spec model and you'll get a city car that's loaded to the door frames with the useful kit.
The Picanto is stress-free to drive, with its short and narrow-body making city driving and parking a doddle. If your budget allows, try to buy one of the high-spec models. These get lots of premium touches, which include a leather steering wheel, 7-inch touchscreen infotainment and climate control.
If you plan to use the Picanto urban journeys then buy one that's fitted with the excellent 1.0-litre three-cylinder petrol engine. Its zesty nature is perfect for jostling the Picanto around busy city streets. However, if you need a car for longer journeys, the 1.25-petrol might be better due to its lower noise levels at cruising speeds.
Skoda Citigo
Year launched: 2012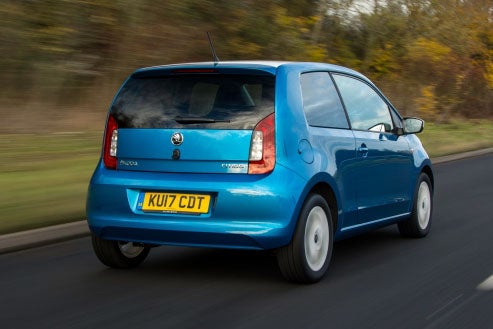 Can't find a Volkswagen Up that matches your budget? There is another way. And it comes with a Skoda badge. The Citigo shares its oily bits with the Up, but traditionally costs less to buy second-hand due to the fact it hasn't got a 'premium' badge on its bonnet.
The interior of the Citigo doesn't quite match the quality of the Up, but it comes mighty close. Most of the trims are finished in a dark grey or black, but the plastics and trims have a good quality appearance and everything feels like it's been bolted together with a sense of purpose. That means there are no worrying creaks or squeaks from the interior fittings.
The Citigo matches the Up for handling and driving fun. The steering is light at low speeds but builds to a nicely-weighted feeling at higher speeds. The suspension will iron out most lumps and bumps in the road, while exterior noses (wind and engine) are generally well-suppressed.
SEAT Mii
Year launched: 2012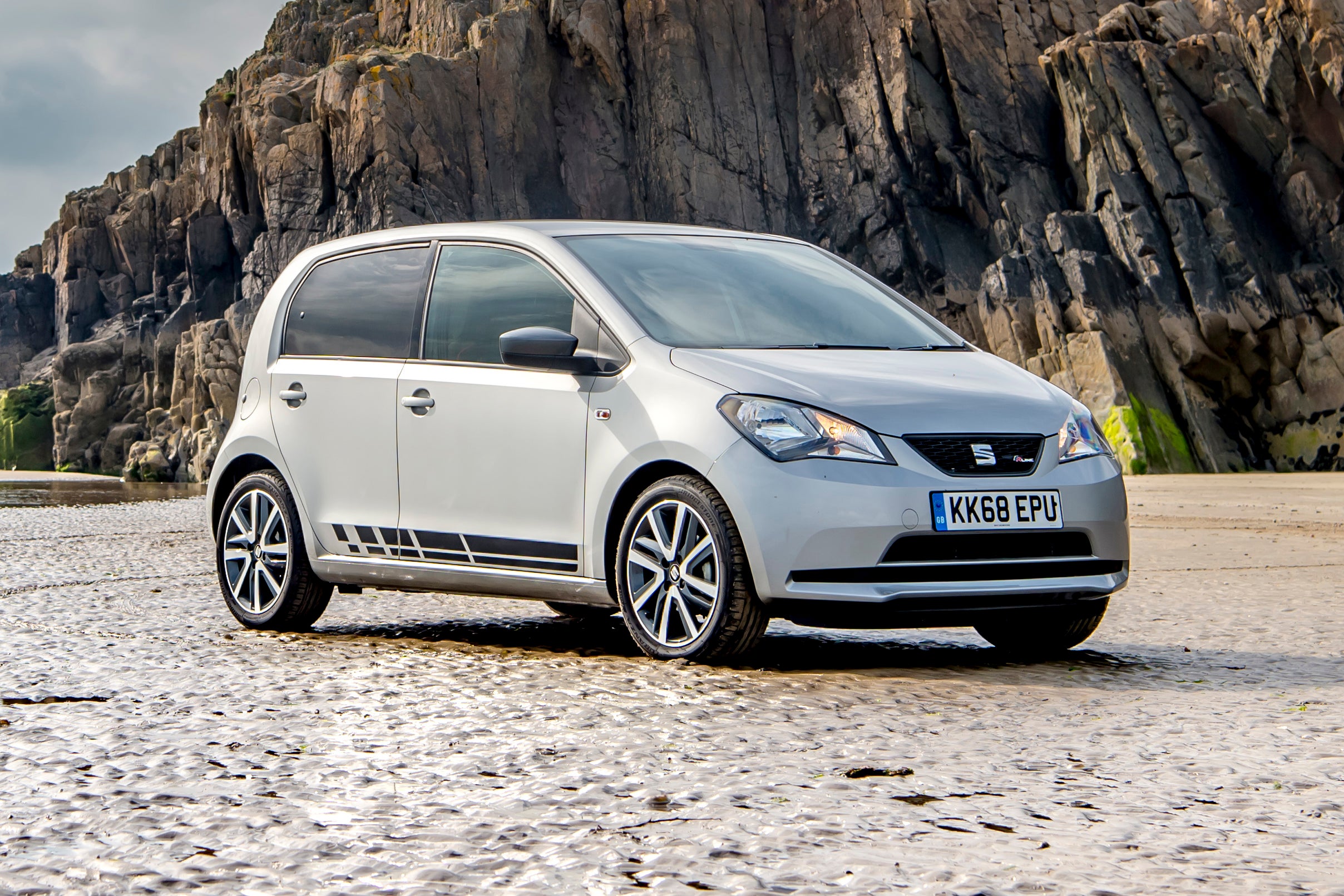 Can't find a Skoda Citigo or a Volkswagen Up that matches your needs? Well, you're in luck, because there is a third way forward. This time with the SEAT Mii. As some of you may know, Volkswagen Group owns SEAT and Skoda. And in 2012 it produced three versions of the same city car, with varying levels of trim.
The Mii's interior quality is very much on par with the Citigo. The driving position is excellent with an excellent view of the road and lots of adjustment for the steering wheel and seat. All of the controls for the heating, ventilation and infotainment are grouped in the centre of the dashboard. They are also quite high up, which makes them easy to use without looking away from the road.
The Mii is powered by a range of 1.0-litre petrol engines. Unlike the Up, there isn't a turbocharged version, which means the three-cylinder engines can feel a little strained when pressed hard. However, for urban driving, it's perfect.
Peugeot 108
Year launched: 2014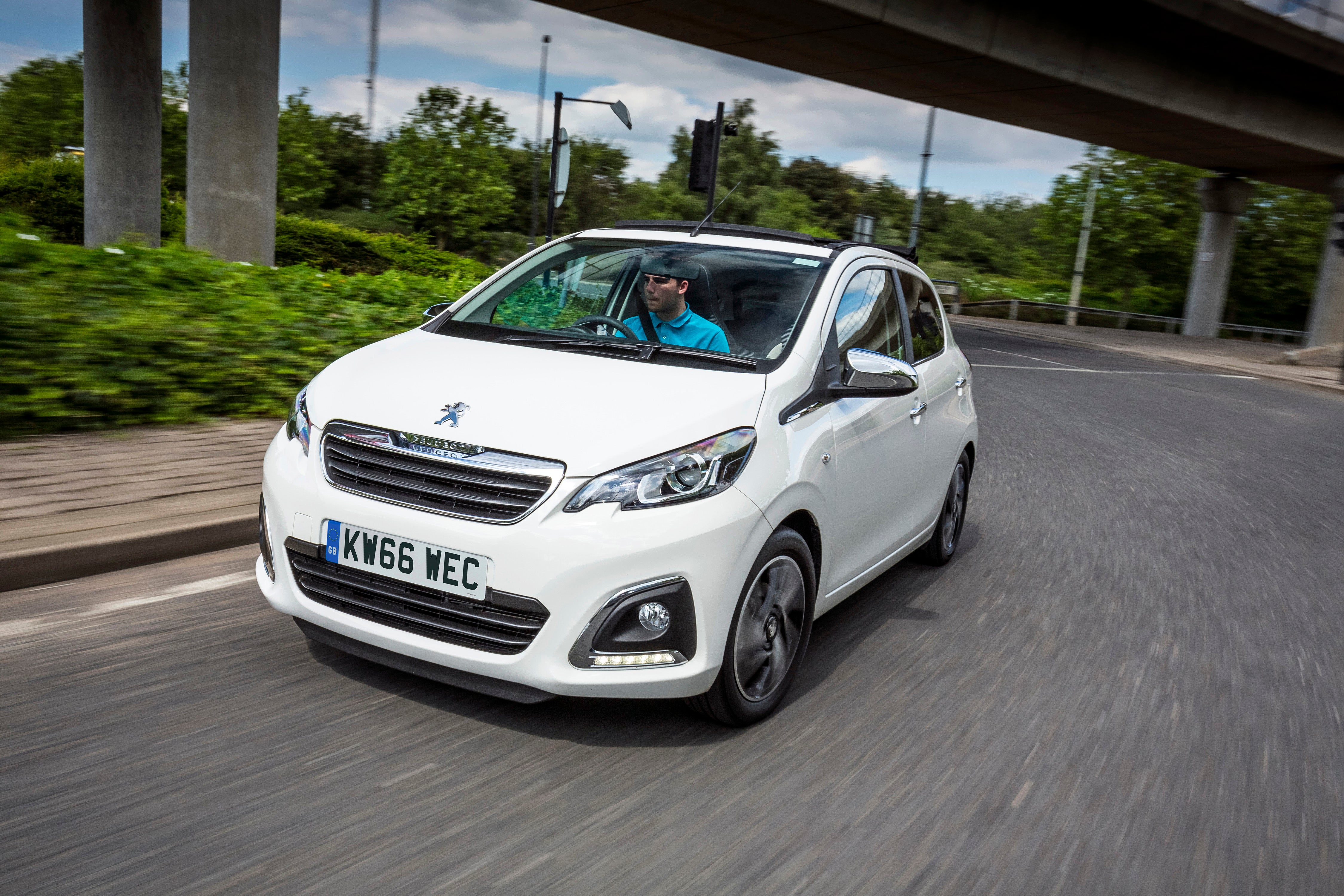 The Peugeot 108 is a modern and capable city car that combines high levels of standard equipment with smooth and comfortable road handling. Unlike some of its rivals, the 108 feels like it's been designed for life in and out of the city. As a result, it's an impressive all-rounder.
The latest versions of the 108 are powered by a 1.0-litre petrol engine that returns good fuel economy. The handling is geared up towards comfort, which means the 108 isn't as sharp to drive as some of its city car rivals, but it's safe and predictable.
The 1.0-litre petrol engine can be a little noisy at low speeds, but the three-cylinder engine settles down to a quiet hum at 70mph, which makes the 108 good for long journeys. Most cars use the standard-fit five-speed manual gearbox, while an automatic is also available.
Citroen C1
Year launched: 2014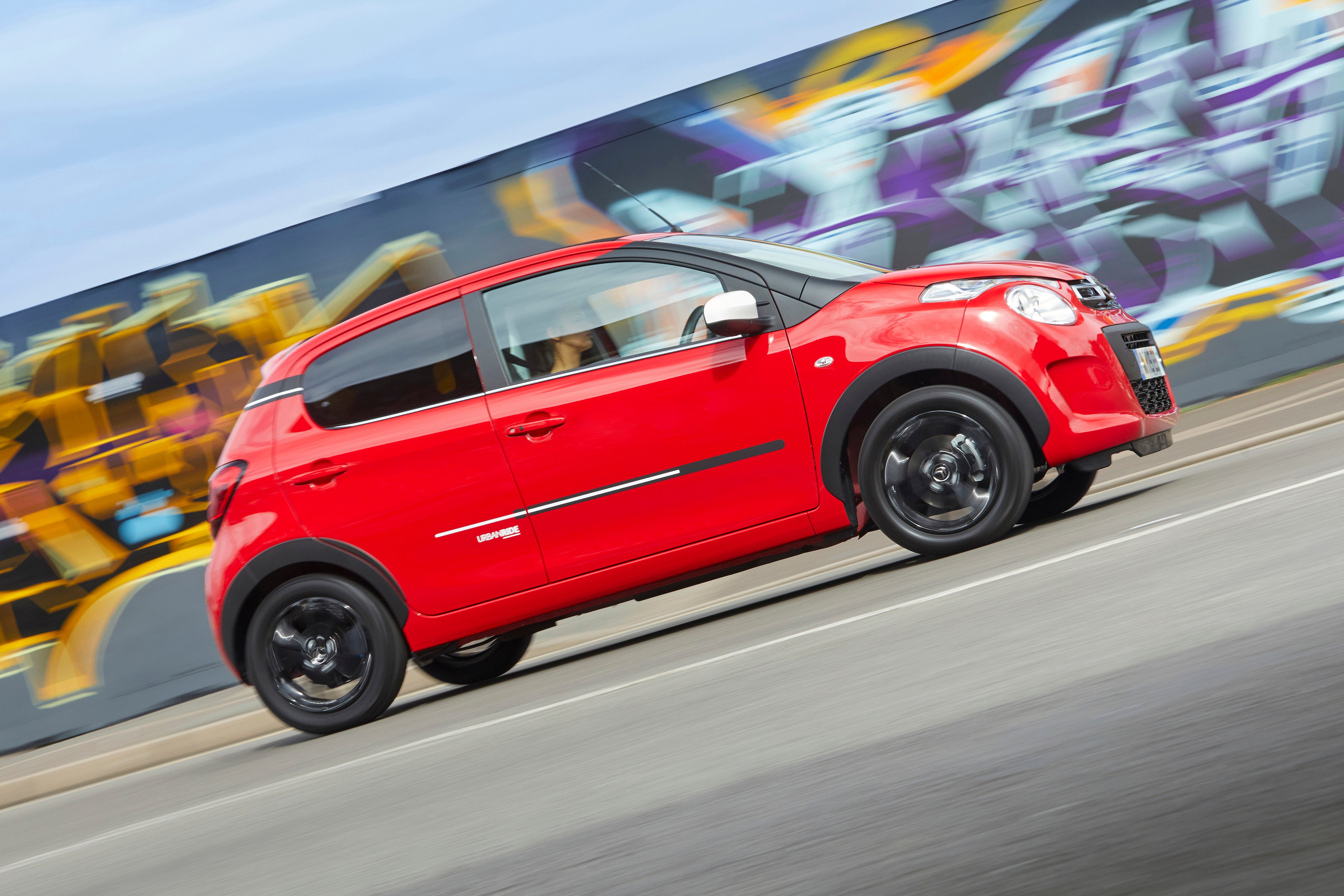 The Citroen C1 is something of a 'grown-up' city car, with its soft suspension and light steering making it an appealing choice for drivers who prioritise comfort over razor-sharp road handling. And if you can look past the division exterior design, you'll find that the C1 is a laid back and rewarding city car.
The 1.0-litre three-cylinder petrol engine isn't particularly quick, but it's sufficient for urban driving. The engine is willing at low speeds but will generate a little noise along the way. The five-speed manual gearbox is excellent, however, with smooth and positive gear changes.
Mid-spec versions of the C1 get lots of useful equipment, with air conditioning and a feature-packed infotainment system. Find a high-spec version of the C1 and you'll also get full-length fabric sunroof, which means you can have that 'wind in your hair' motoring for a very affordable price.
Renault Twingo
Year launched: 2014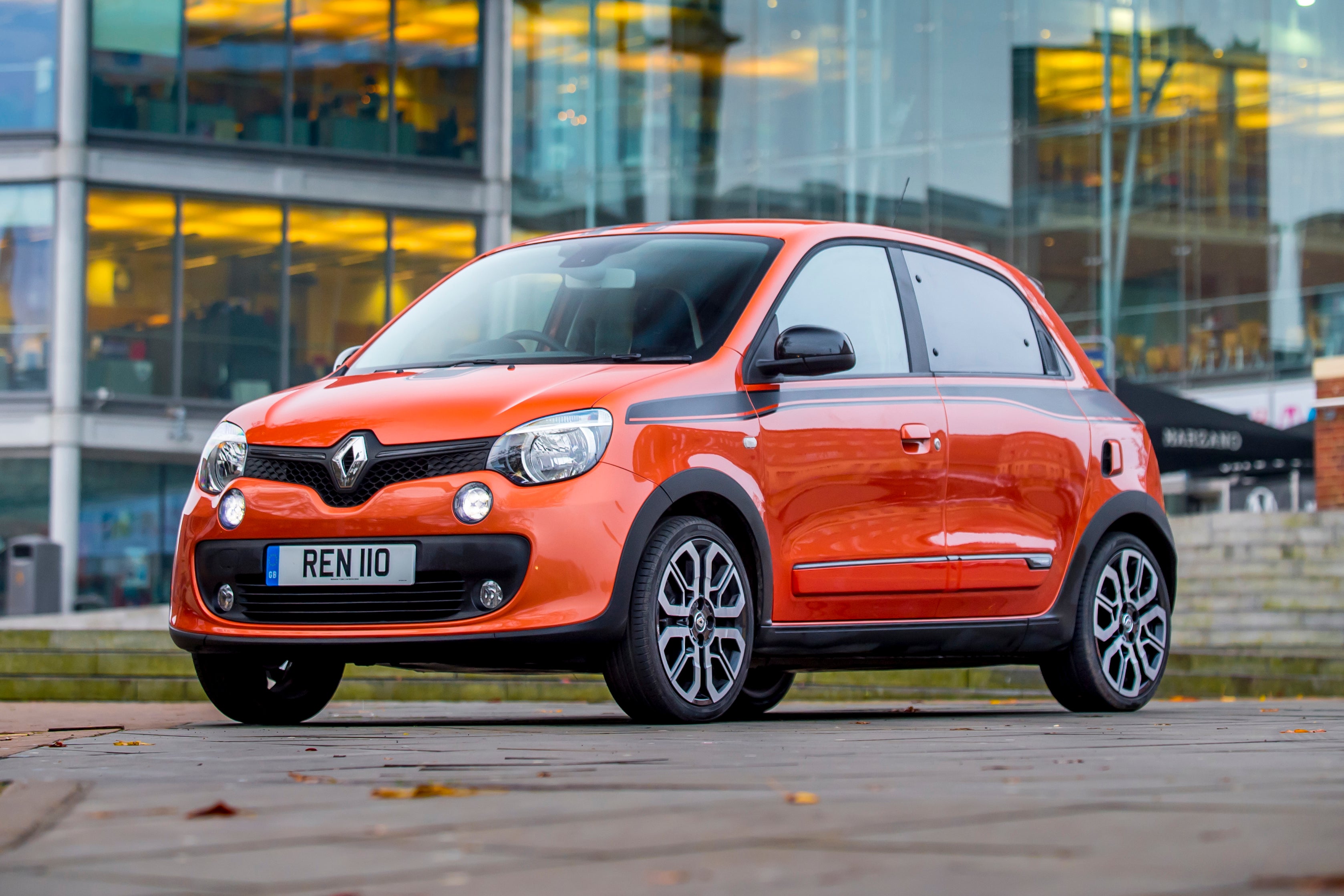 The Renault Twingo is something of an oddity in the city car world because it's the only one in this list that uses a rear-engine set-up. However, despite its unusual mechanic layout, the Twingo has the style and driving dynamics to impress.
Shoving the engine in the back allows the wheels to turn by as much as 45 degrees, further than any other city car in this list. As a result, the Twingo is the most agile car here with a turning circle of just 8.9 metres. This means it's easy to drive and park, even in the narrowest of spaces. The Twingo's driving position is also higher than many of its rivals, which means you get a commanding view of the road.
The turbocharged 0.9-litre petrol is the engine to go for, with its powerful low-gear acceleration providing satisfying zip when you apply the throttle. Most used Twingos get a five-speed manual gearbox, but the smooth-shifting automatic gearbox is well worth searching out, as it's one of the best in the city car segment.
Ford Ka+
Year launched: 2016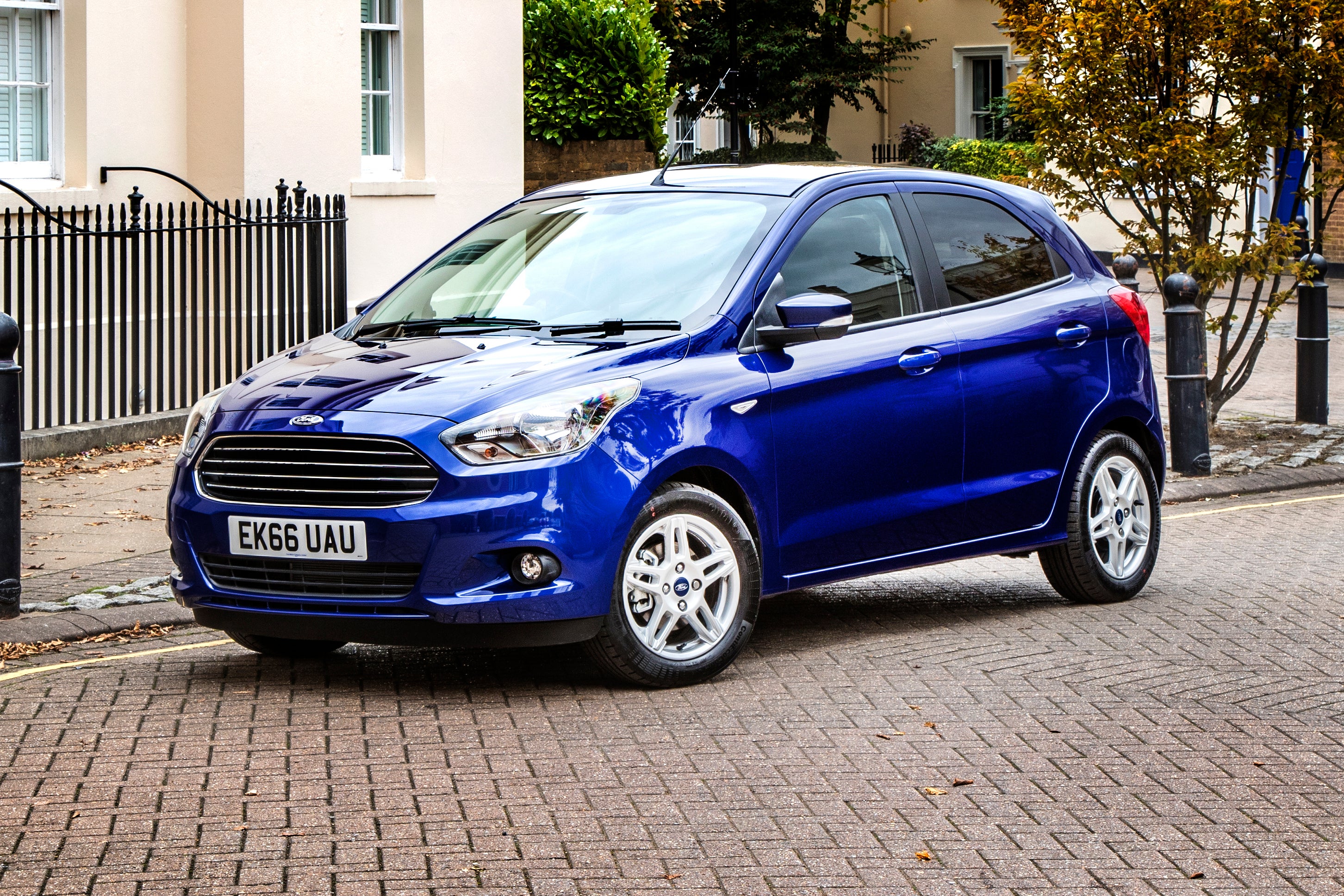 The Ka+ is a grown-up city car that Ford has traditionally pitched towards older buyers, who want a comfortable car that's good to drive and filled with lots of useful tech as standard. If this sounds like your cup of tea, the Ka+ might be the small car for you.
During its lifetime, the Ka+ was offered with 1.2-litre petrol and a 1.5-litre diesel engine. The former is the best. Admittedly, it's not quick, but it is efficient and quiet. However, there is no automatic version, which means the Ka+ is only available with a manual gearbox
Based on the excellent Ford Fiesta, the Ka+ is very good to drive. The handling is sharp and well-balanced, which means you get a car that's predictable in all road conditions. The interior is also well made and spacious. The 270-lite boot is one of the largest in the city car segment, which adds to the Ka+'s appeal as a practical and comfortable small car.
Fiat 500
Year launched: 2008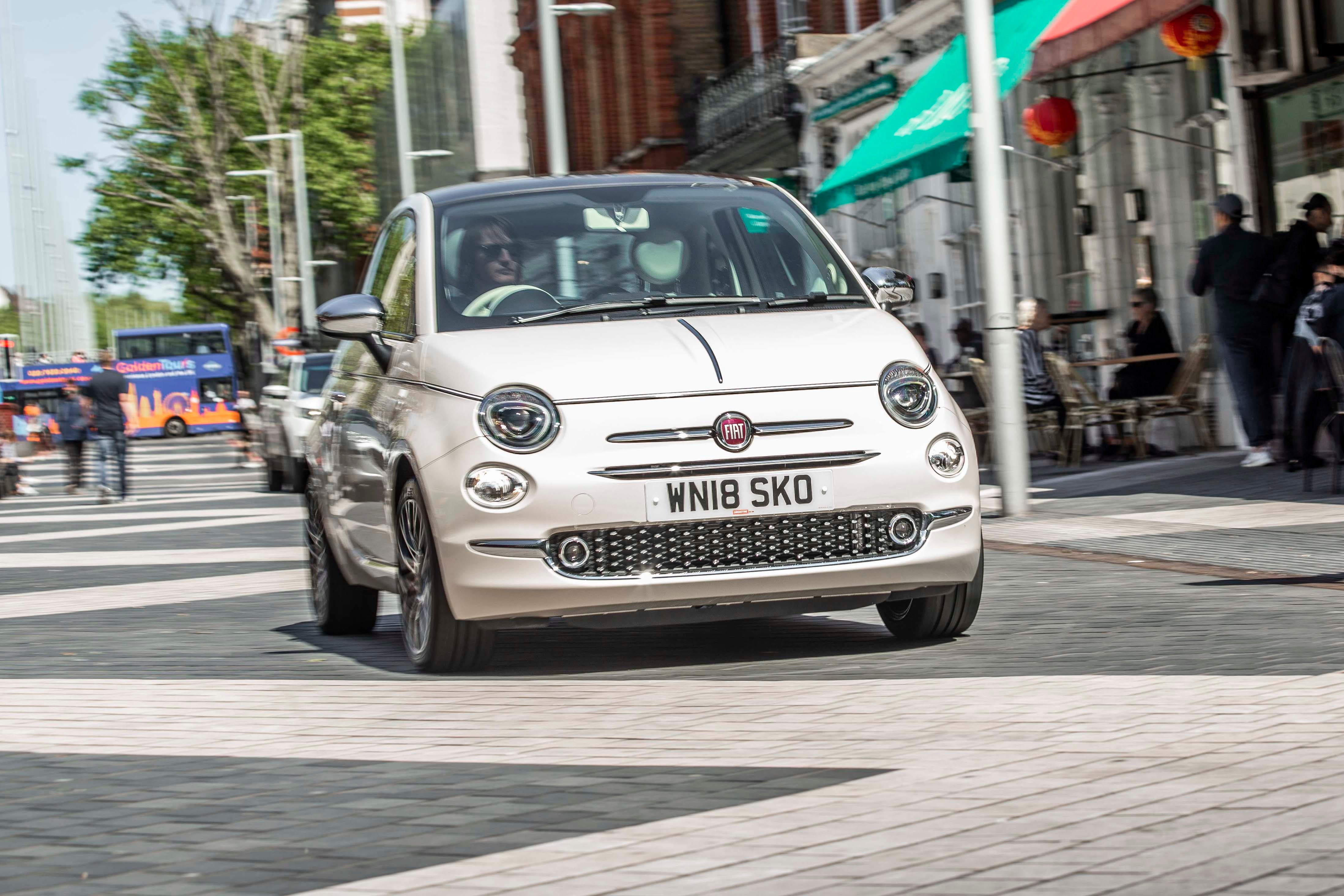 There is nothing quite like the Fiat 500. This Italian city car mixes it with the best in the business by mixing classic styling with modern technology. Admittedly, it's had many revisions since it was launched in 2008, but the design has remained largely the same. And Fiat 500 fans wouldn't have it any other way.
The 500 isn't the most practical of city cars. The rear seats are only good for children and the boot is one of the smallest here, at just 185 litres. But this little Fiat has a youthful feel that its rivals struggle to match.
The petrol engines in the latest version of the 500 are split between 1.2-litre petrol and a 1.0-litre petrol hybrid. On the used market, the 1.2-litre petrol is the most common. It's easy to use, good on fuel economy and fairly quiet. It's also available with the choice of a manual or automatic gearbox.
A city car tends to be small, compact and efficient vehicles that are generally the smallest (and cheapest) cars in a manufacturer's line-up. As the name suggests, city cars are generally well suited to driving in towns and cities but aren't very well suited to motorways.
As a new buy, a city car generally cost up to £15,000. As a second-hand buy, you'll be looking at around £10,000 for something nearly-new and around £1500 for something that's eight years old. City cars tend to make good first cars and there's strong demand from younger drivers.
The heycar choice for the best city car in 2020 is the Hyundai i10. It's new for this year, is wonderfully grown-up inside, is great in the city and comes with a five-year/unlimited mileage warranty. As a used buy, we're rather fond of the Volkswagen Up, SEAT Mii and Skoda Citigo.
Hyundai I10
1.0 MPi SE Connect 5dr
Bristol Street Motors Hyundai Avon Meads

Somerset, BS43BD
PCP: £155.60/mo
Representative example: Contract Length: 36 months, 35 Monthly Payments: £155.60, Customer Deposit: £1,574.00, Total Deposit: £1,574.25, Optional Final Payment: £5,547.00, Total Charge For Credit: £2,072.25, Total Amount Payable: £12,567.25, Representative APR: 9.9%, Interest Rate (Fixed): 9.48%, Excess Mileage Charge: 4ppm, Mileage Per Annum: 10,000
Hyundai I10
1.0 MPi SE Connect 5dr
Bristol Street Motors Hyundai Banbury

Oxfordshire, OX162RS
PCP: £158.10/mo
Representative example: Contract Length: 36 months, 35 Monthly Payments: £158.10, Customer Deposit: £1,573.00, Total Deposit: £1,573.50, Optional Final Payment: £5,440.00, Total Charge For Credit: £2,057.00, Total Amount Payable: £12,547.00, Representative APR: 9.9%, Interest Rate (Fixed): 9.48%, Excess Mileage Charge: 4ppm, Mileage Per Annum: 10,000
Hyundai I10
1.0 MPi SE Connect 5dr
Bristol Street Motors Hyundai Avon Meads

Somerset, BS43BD
PCP: £149.01/mo
Representative example: Contract Length: 36 months, 35 Monthly Payments: £149.01, Customer Deposit: £1,544.00, Total Deposit: £1,544.25, Optional Final Payment: £5,588.00, Total Charge For Credit: £2,052.60, Total Amount Payable: £12,347.60, Representative APR: 9.9%, Interest Rate (Fixed): 9.48%, Excess Mileage Charge: 4ppm, Mileage Per Annum: 10,000