Best convertibles for £10,000

Written by
heycar editorial team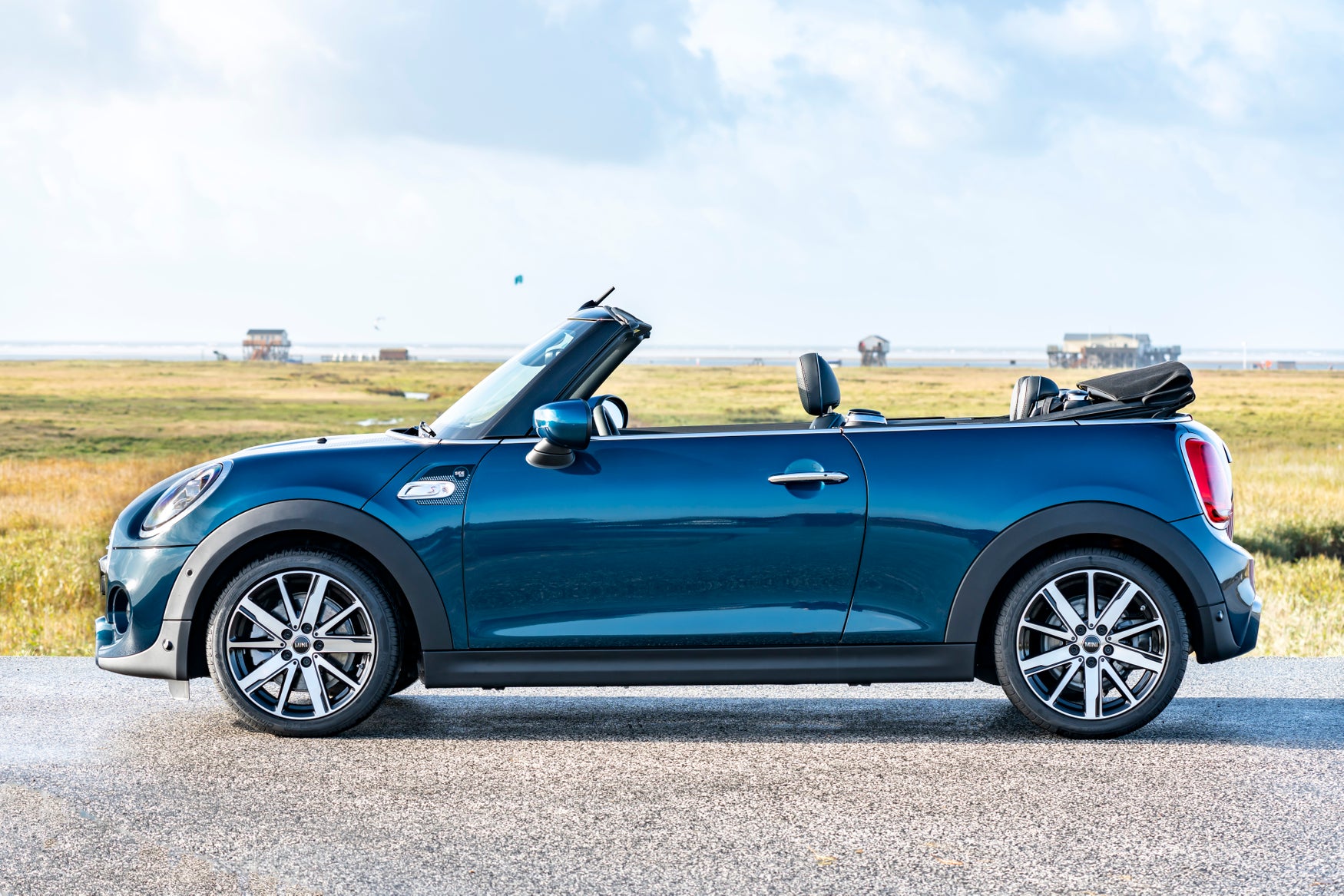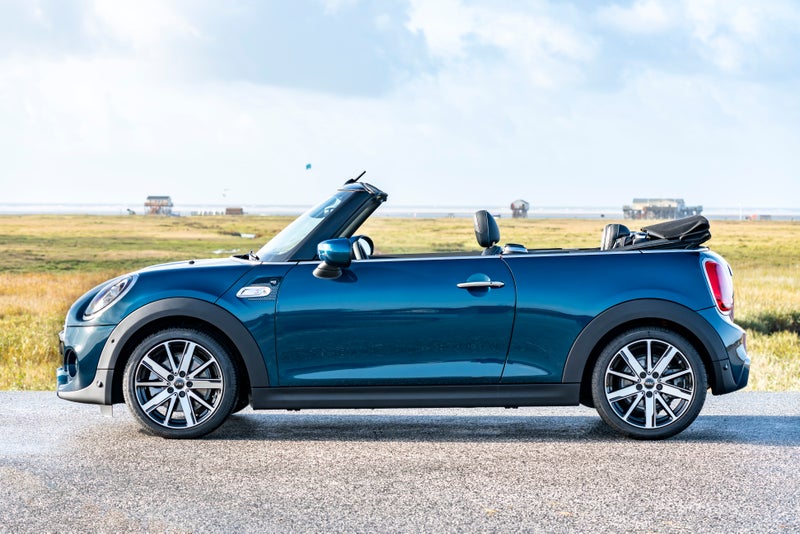 We Brits love a convertible. Yes, despite all the rain we buy more soft-tops than almost any other country - proving that we know how to make the most of the sunshine.
These days, almost all car makers try to include a convertible at some point in their range. So if you're after something a bit sporty with two seats you can pick easily pick up a Mazda MX-5 for under £10k. Equally, if you need a family car but would like to soak up the sun when you can, check out the drop top Volkswagen Golf.
Mazda MX-5
Year launched: 2015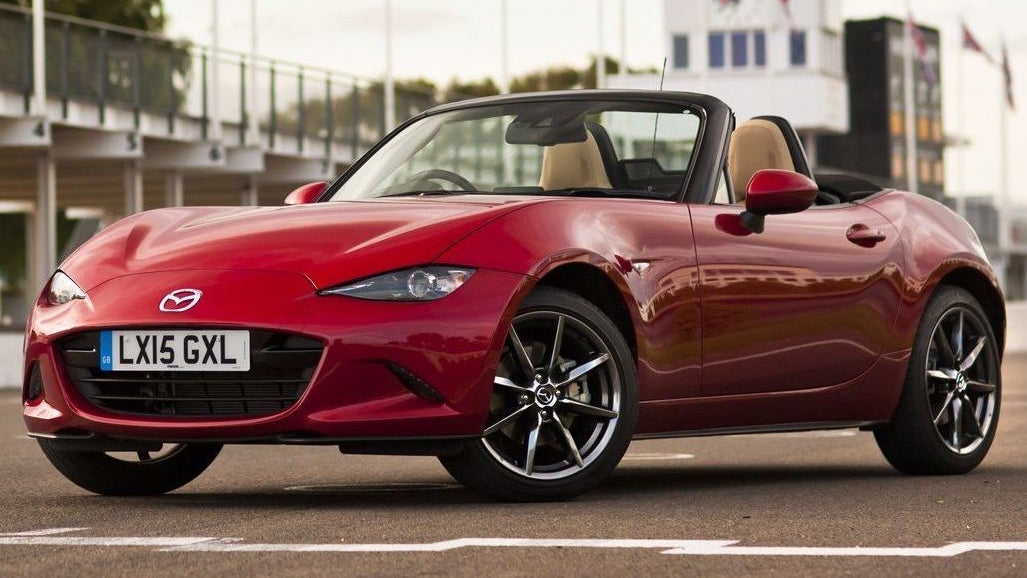 Just to be clear: if you find yourself asking 'should I buy an MX-5?' Then the answer is always 'yes'. It's light. It's affordable. The latest incarnation of this popular Japanese sports car is an absolute cracker. Most of the cars you'll find for sale will be the previous generation (launched in 2005) but we reckon its worth looking hard and finding one of the new ones.
Go for a free-revving 1.5-litre and you'll have 131PS to play with. That's more than enough in this car. On paper it'll get you to 62mph in 8.3 seconds. Probably not that quick by today's standards, but the MX-5 is less about 'off the line speed' and more about the thrill of just driving.
The fun-factor is ramped up even more when the fabric roof is down. This is a simple, manually operated affair with a latch near the rearview mirror. If you're over 6ft, you'll probably just end up leaving it down all year round.
BMW Z4
Year launched: 2009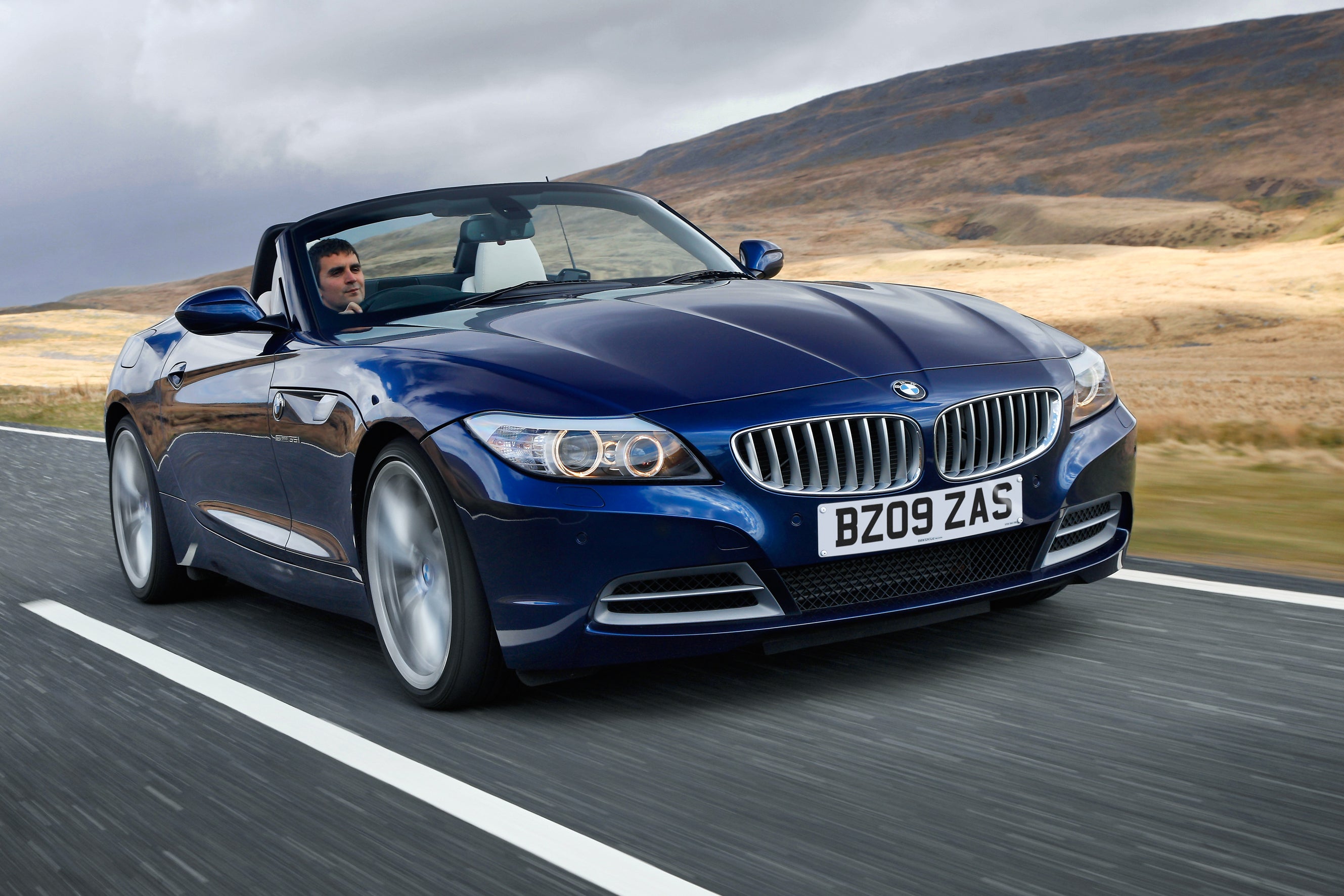 If you're after a convertible for ten grand, then definitely have a look at the second-generation BMW Z4. Sure, it's getting a bit long in the tooth, but it's such an easy car to live with thanks to the four-cylinder engine and plenty of creature comforts (not to mention an excellent infotainment system).
For a start, it comes with an electrically folding metal roof. That means its much quieter at motorway speeds when you've got the roof down. And, let's face it, a Z4 in the UK is going to spend most of its time with the roof down.
One drawback is the amount of space the hood (or rather the mechanism takes up) so you only get 180 litres of boot space. Think squishy day and overnight bags - rather than golf clubs or a small suitcase for a weekend away.
MINI Convertible
Year launched: 2016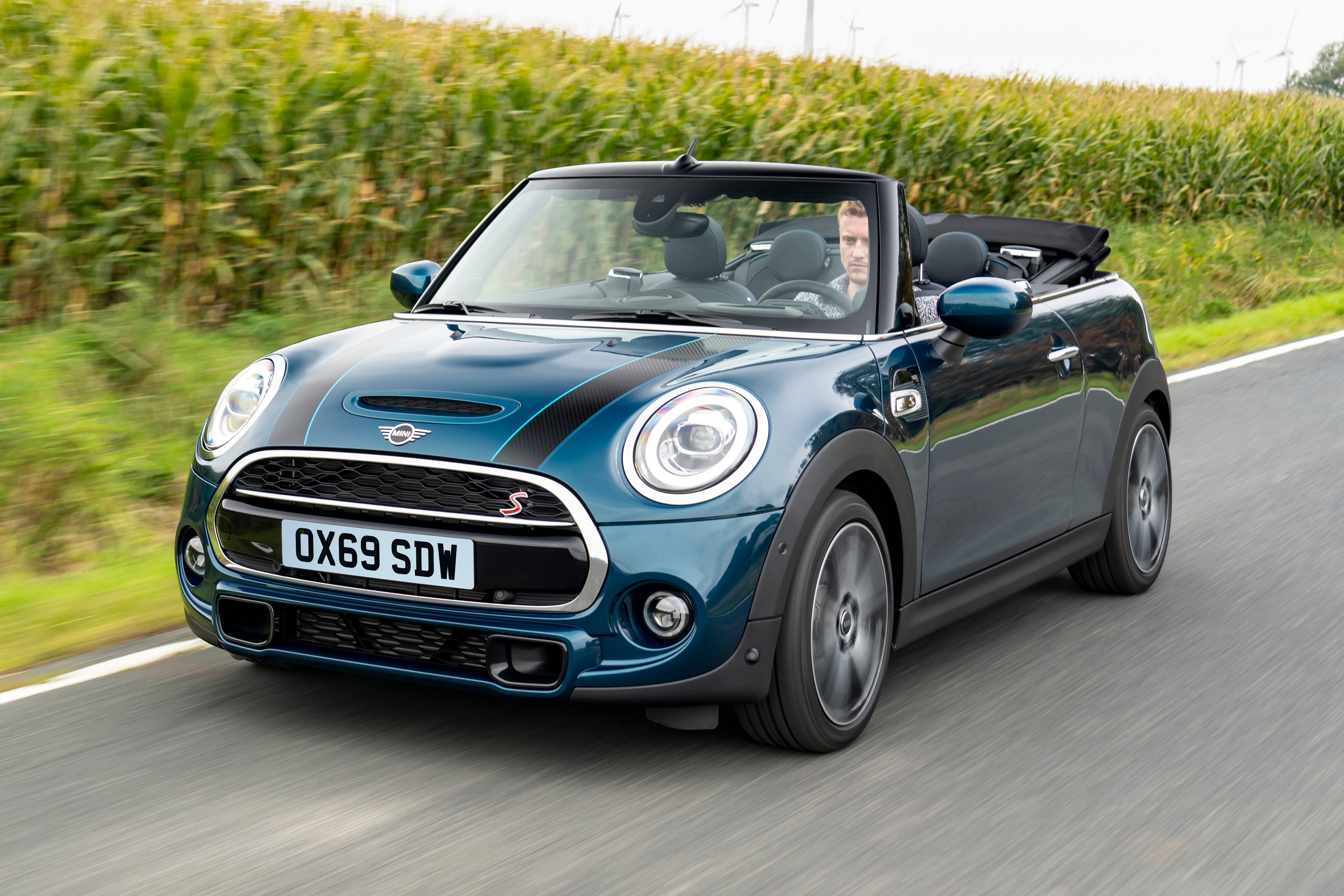 The MINI Convertible isn't without its flaws, but it's hard to resist it's personality and charm. If you need something with a retractable roof and some rear seats that you can pick up for £10k, this car definitely fits the bill.
At this price point, you'll be looking at the 1.5-litre Cooper, which is no hardship. It's a fine engine with plenty of punch but also affordable running costs. Smiles comes as standard thanks to the nimble handling, but you will notice a host of rattle and creaks.
Boot space has never been the MINI's strongest point, and that's no different here - you can just about get a weekly shop for two people in, or maybe a weekend bag. Bulky item to shift? The seats do fold down. The fabric roof can also be lifted to provide better boot access.
Volkswagen Golf Cabriolet
Year launched: 2011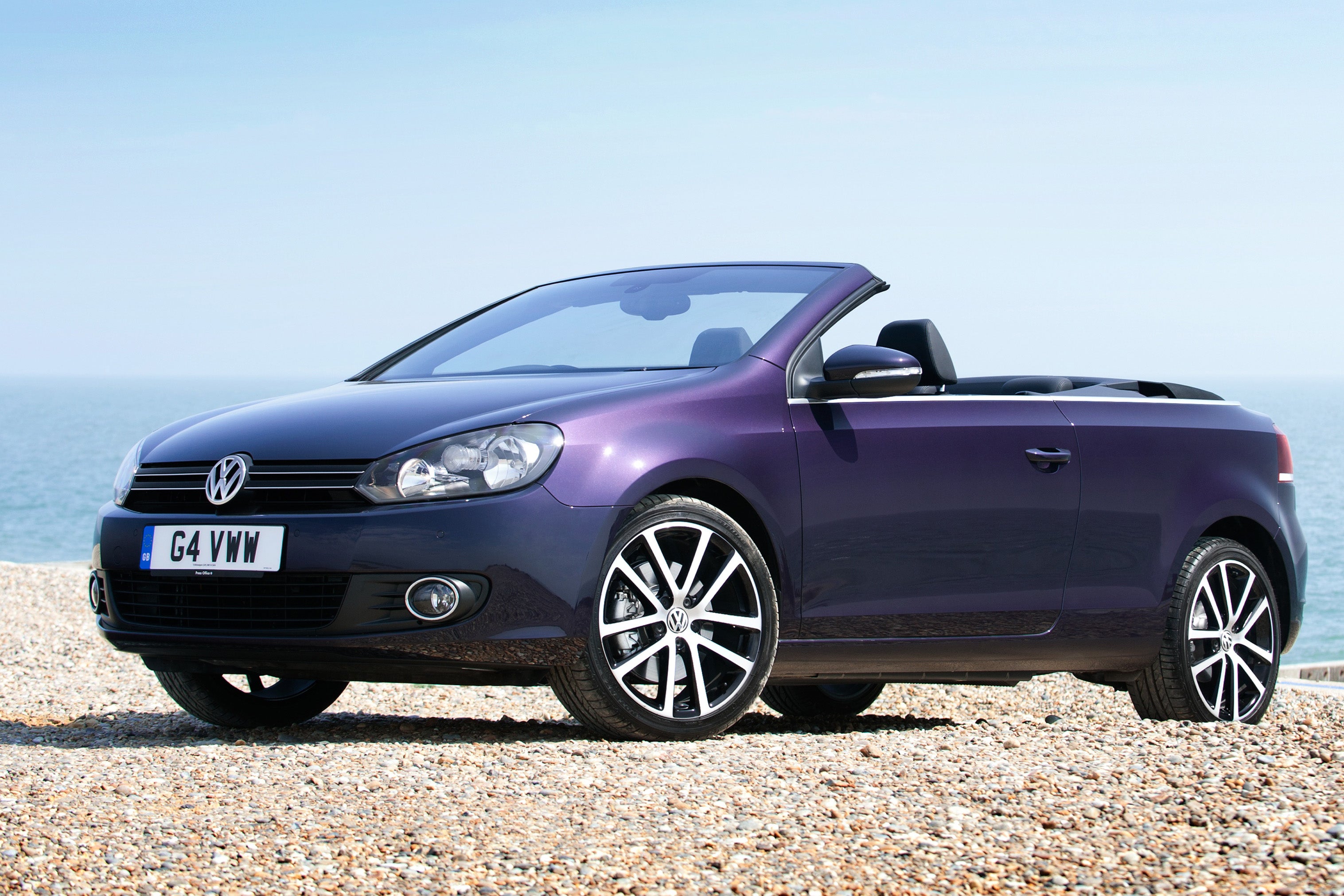 For many drivers, there's something a about a convertible Golf that just really hits the spot. A fabric roof that opens in under ten seconds? Check. Fun to drive yet easy to live with? Check. Four seats and a decent boot? You betcha.
Part of the appeal is probably the wide range of engines choices. You can start from a 1.2-litre petrol with just over 100PS or opt for a 140PS diesel. If you have a proper deep dive into the classifieds, you might even find a 2.0-litre GTI for this money. Now wouldn't that be something…
As you'd expect, they're well kitted out with things like DAB radio and Bluetooth. Plus, a lot of work was done to make sure this was one smart car. For example, the hood has an extra layer to improve refinement while even with the roof down you get 250 litres of boot space.
Vauxhall Cascada
Year launched: 2013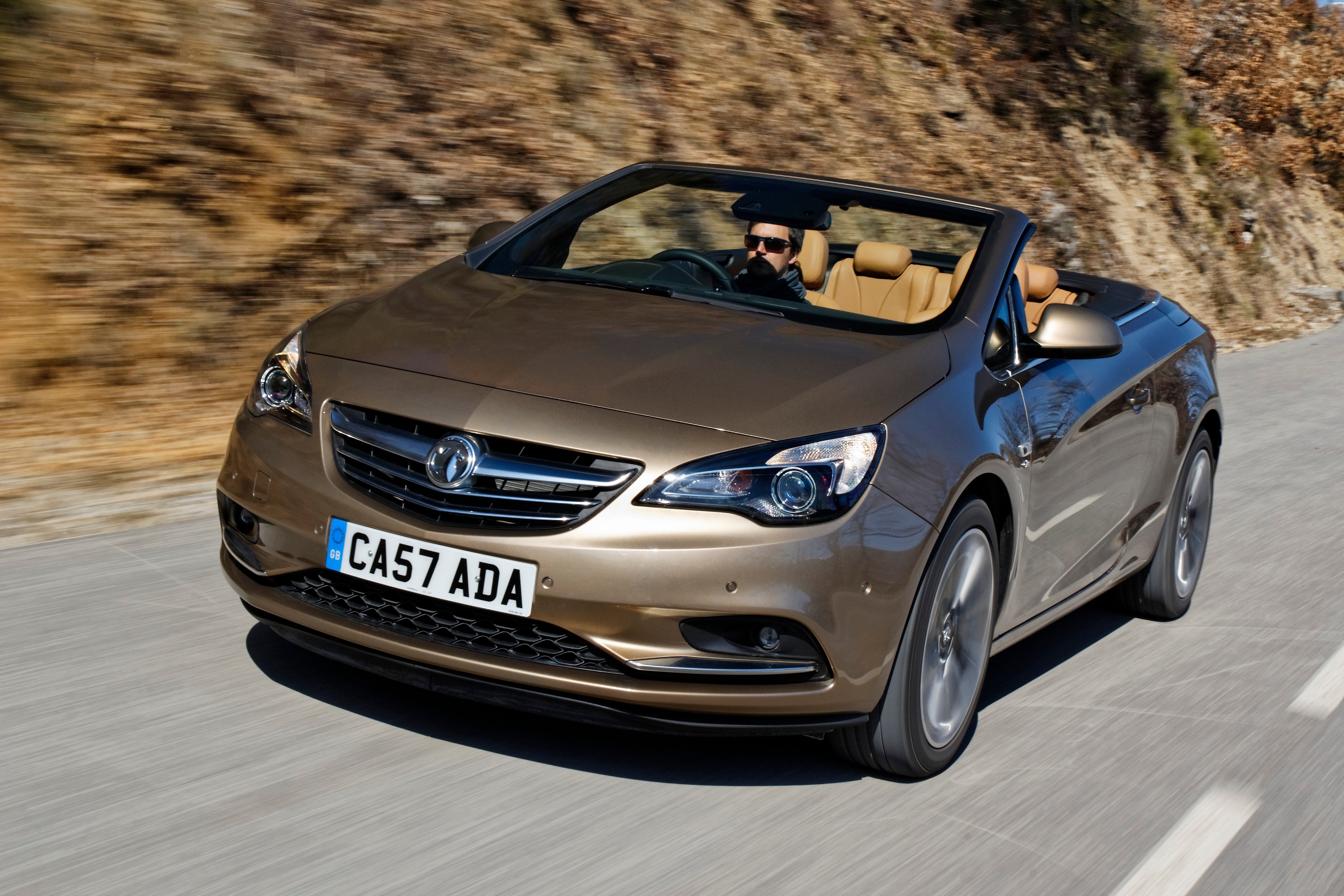 If you're looking for a decent family car but one which can drop its roof, why not have a look at a Vauxhall Cascada? Built in the USA, there's plenty of space and a decent boot… as long as the roof isn't down.
Find one with the optional triple layered roof and you'll have impressive levels of refinement. Okay, the roof won't win any awards for speed, but the despite taking 17 seconds you can raise it or lower it a speeds up to 30mph. Handy when it rains.
There's also plenty of engines to choose from, with 1.4 and 1.6-litre petrol plus a 195PS 2.0-litre diesel. You probably want one of the bigger engines as the Cascada is a heavy car. It's a great cruiser that's well built and easy to drive with zero pretensions for sportiness.
Reliability for convertibles is no different to their fixed roof counterparts. So the convertibles that are least likely to let you down tend to come from BMW, Porsche and Mazda.
Gone are the days when adding a convertible meant taking a tin opener to your hatchback. Manufacturers have worked hard to make sure that there's no loss of stiffness to the chassis (crucial if you're in an accident).
With the roof down, you can appreciate the roar of the engine and the energy of the high street. But refinement levels with the roof up can be a bit of a mixed bag. Some cars creak and groan and whistle while others boast extra layered roofs and beef up door seals to make them quieter.
Reviews of more £10,000 convetibles
Mazda MX-5
2.0 SE-L Nav 2dr
T W White & Sons Mazda Orpington

Kent, BR52LF
PCP: £279.86/mo
Representative example: Contract Length: 37 months, 36 Monthly Payments: £279.86, Customer Deposit: £2,467.00, Total Deposit: £2,467.50, Optional Final Payment: £7,014.20, Total Charge For Credit: £3,106.66, Total Amount Payable: £19,556.66, Representative APR: 9.9%, Interest Rate (Fixed): 5.1%, Excess Mileage Charge: 14.9ppm, Mileage Per Annum: 10,000
Mazda MX-5
2.0 Z-Sport 2dr
Manufacturer Approved
Mazda Hanley

Staffordshire, ST16AL
PCP: £320.17/mo
Representative example: Contract Length: 37 months, 36 Monthly Payments: £320.17, Customer Deposit: £2,775.00, Total Deposit: £2,775.00, Optional Final Payment: £7,661.44, Total Charge For Credit: £3,462.56, Total Amount Payable: £21,962.56, Representative APR: 9.9%, Interest Rate (Fixed): 5.1%, Excess Mileage Charge: 14.9ppm, Mileage Per Annum: 10,000