Best convertibles for £20,000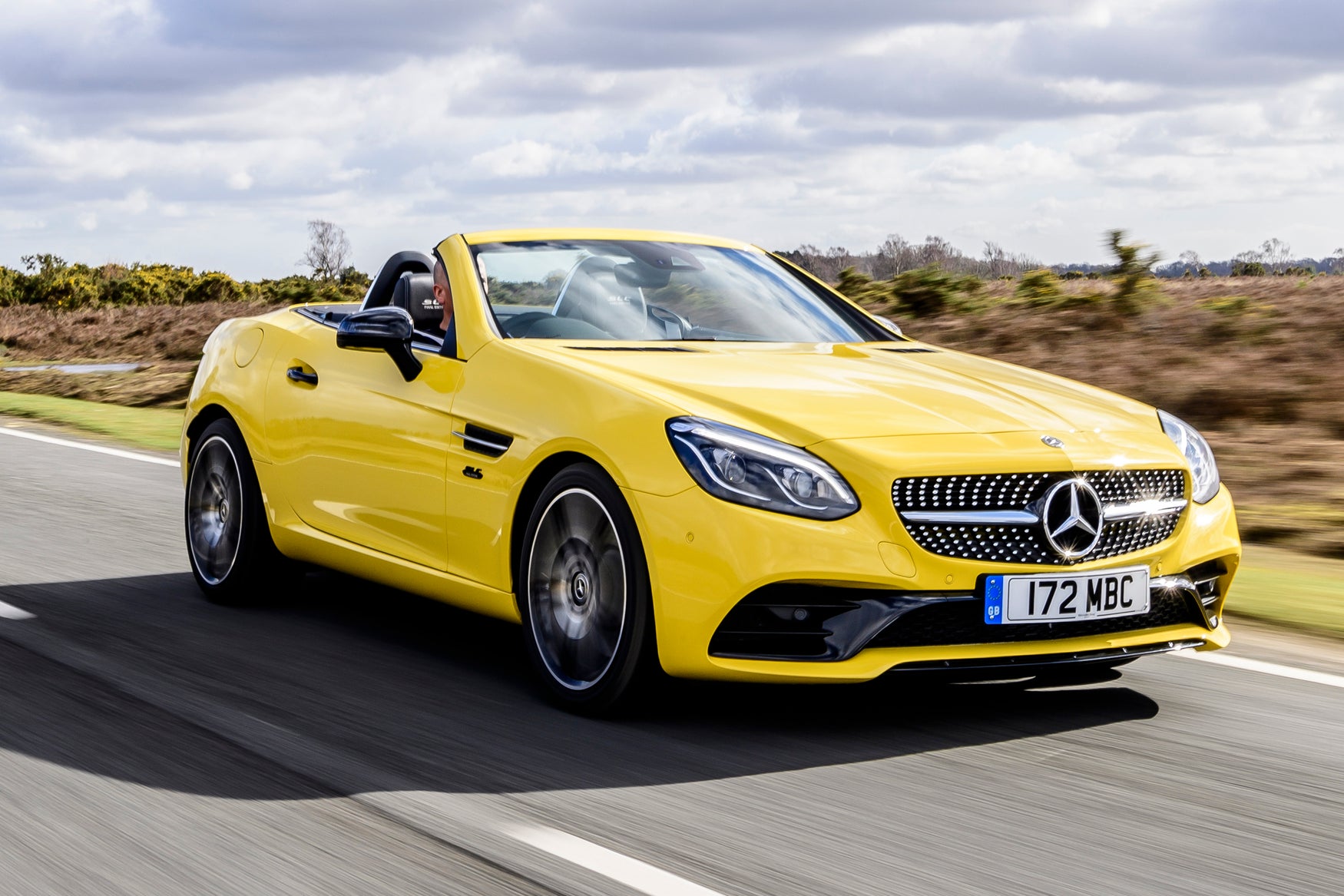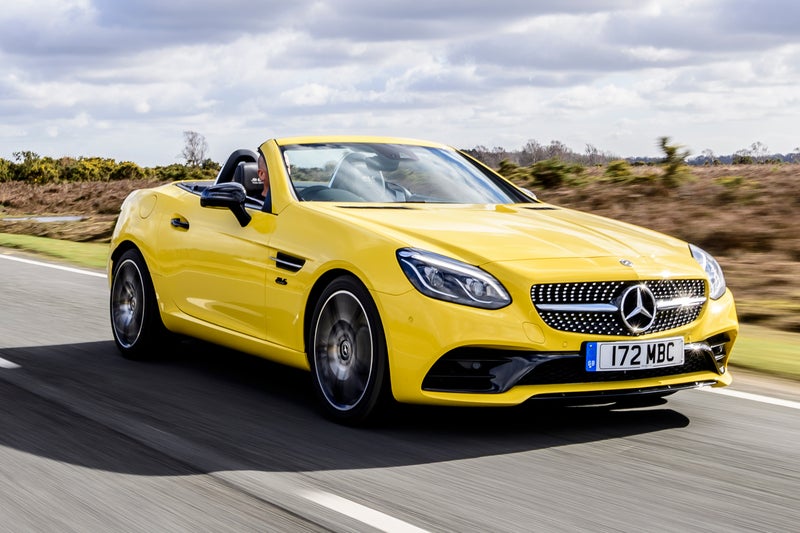 Despite unpredictable summers, British car buyers continue to love a convertible - indeed the UK is one of the biggest markets in Europe for open-top cars.
The style, image and that feeling of open-top motoring clearly have big appeal. And the good news is, you don't need a second mortgage to afford one.
Without spending a small fortune you can get behind the wheel of a wide range of convertibles, from city cars with sliding roofs to two-seaters with metal folding tops. Here are the best convertibles for £20,000.
Mazda MX-5
Year launched: 2015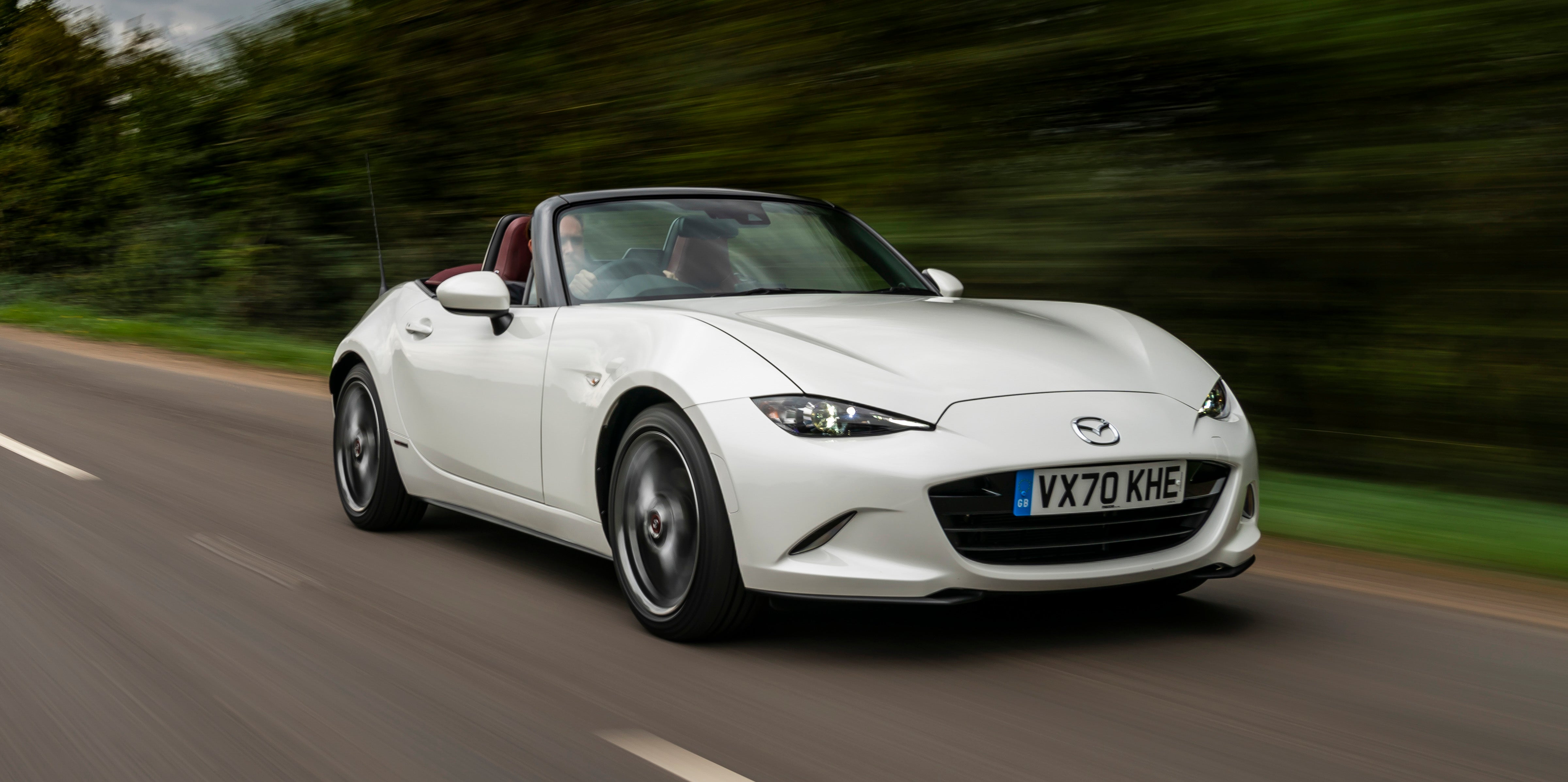 Where else would we start a list of convertible cars but with the brilliant Mazda MX-5? It's one of the most recognisable convertibles around and the best selling roadster of all time. Its popularity is not only down to its reasonably affordable price tag but also the fact it's a sheer joy to drive. You don't have to be going fast to enjoy the MX-5 from behind the wheel.
This latest generation stays true to Mazda's ethos for the MX-5. Yes it has its flaws - it's pretty cramped inside, especially if you're six-foot or taller, plus the boot is tiny. But nothing can match it for enjoyment - this is a convertible that will always put a smile on your face.
We prefer the simplicity of the standard model rather than the RF with its heavier metal folding roof. The good news is that a budget of £20,000 gets you a one-year old model with only a few thousand miles on the clock.
Audi TT Roadster
Year launched: 2015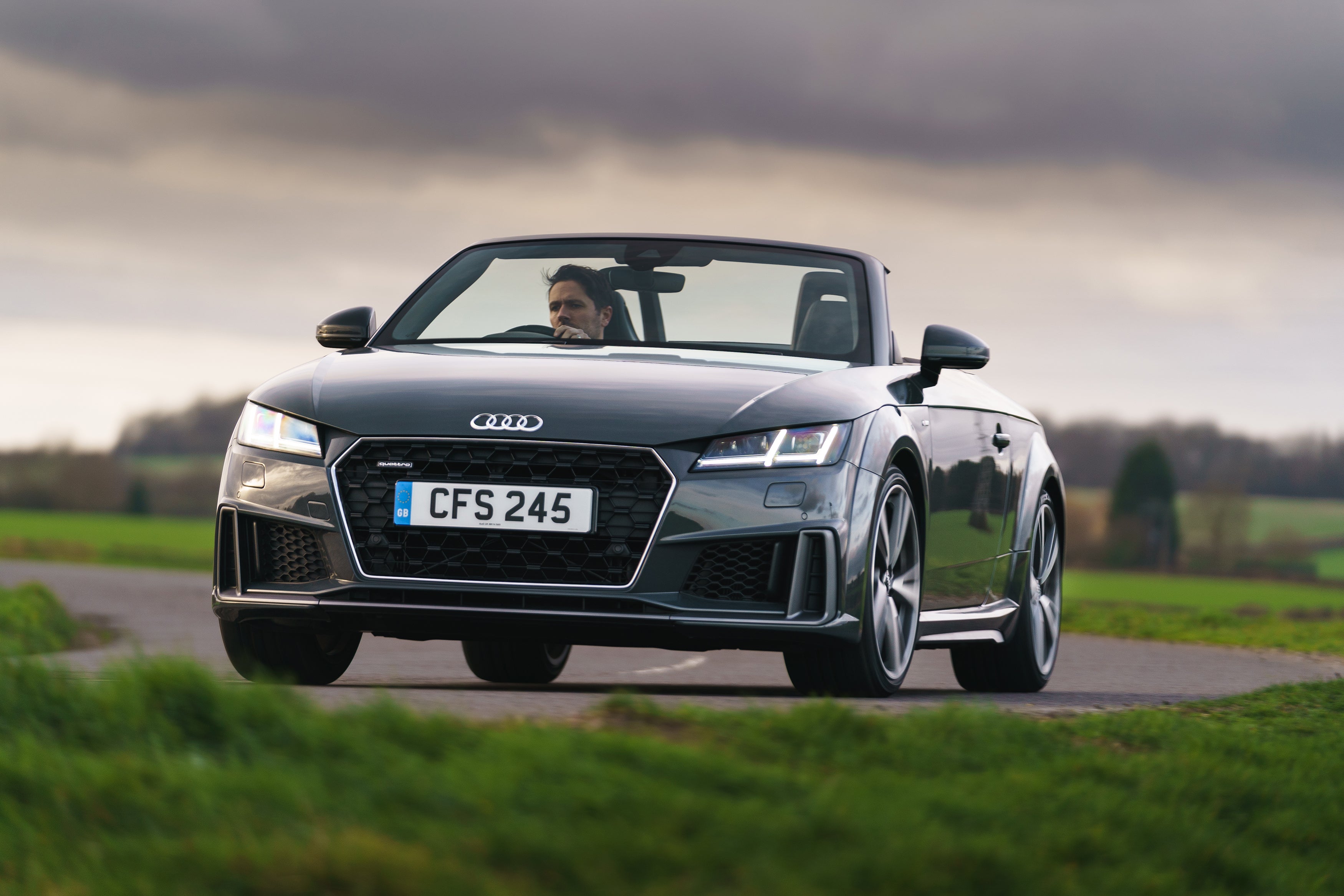 Desirability plays a big part in the TT success story. Audi itself admits that the first model was 80% lifestyle and only 20% sports car. But now into its third generation, the TT Roadster has changed considerably. The latest model gets a sharper and more aggressive design, increased power and more focus on handling.
The mainstay of the engine range is the same 2.0-litre TFSI unit that's used in the Volkswagen Golf GTI. The turbocharged engine is one of the best around with a wonderfully smooth and linear power delivery. You can go sensible and opt for the TDI diesel but it's not the nicest sound to accompany your open top motoring.
The top drops down at the touch of a button and there's an optional wind deflector that electrically slides up from behind the rollover hoops along with seats that blow warm air on your neck for those cold mornings.
BMW 2 Series Convertible
Year launched: 2015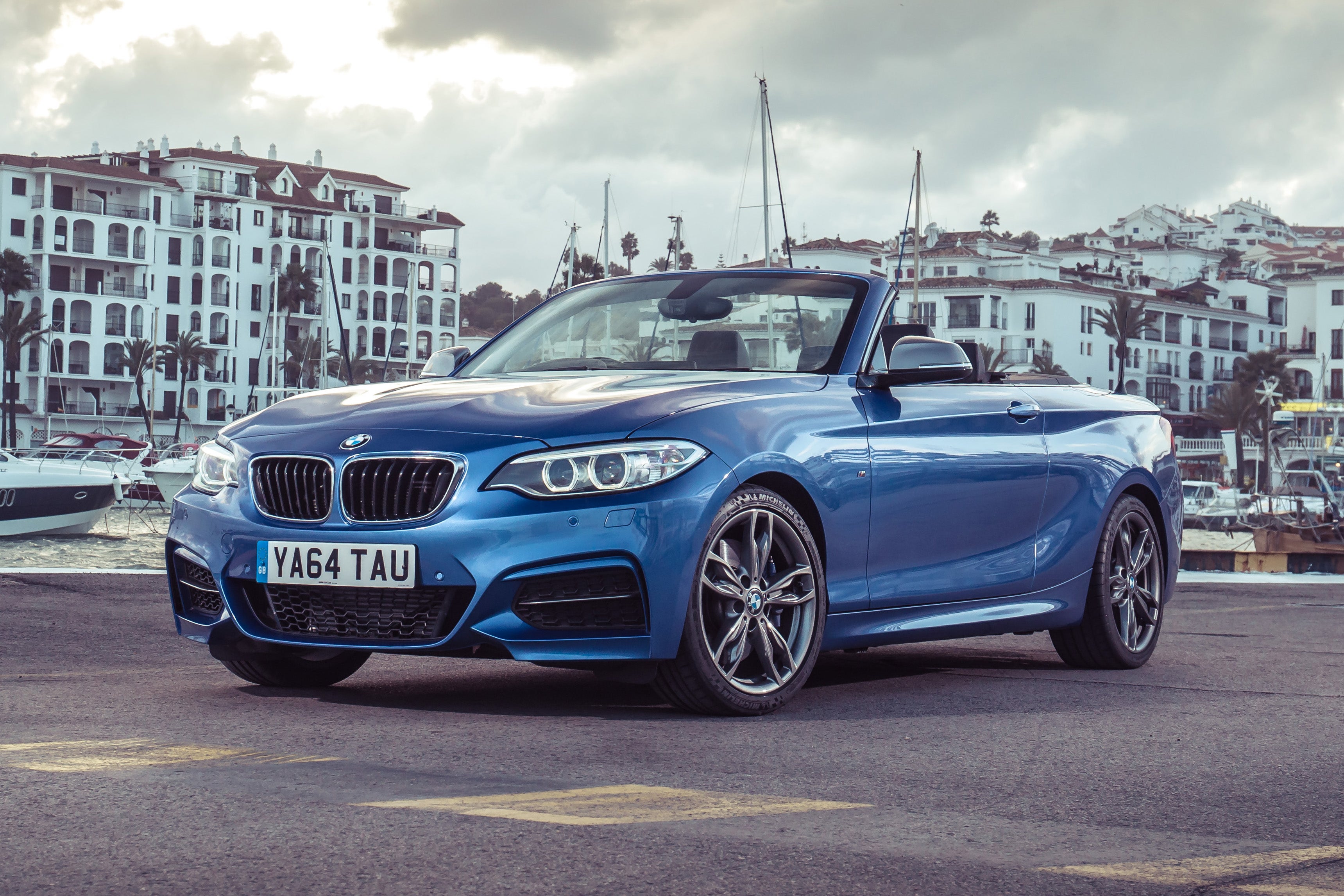 BMW's smallest convertible is also one of its best. The 2 Series Convertible replaced the soft-top version of the BMW 1 Series in 2015 and is a far better looking machine all round. It's also better to drive and much more comfortable. True, the rear seats are pretty useless aside from somewhere to throw your coat, but then few people are buying a 2 Series for its practicality.
Being a BMW, there's a classy and high quality interior which although not the most modern in terms of design, is easy to use with everything focussed toward the driver. As well as a roof that retracts at speeds of up to 30mph - meaning you don't have to pull over every time you want to put the roof up or down - the highlight of the 2 Series is its precise and well balanced handling.
There's a wide range of engines ranging from frugal diesels to the performance M240i. At this budget you're looking at three-year-old models and we'd suggest the smooth 220i with an automatic gearbox.
Mercedes-Benz SLC
Year launched: 2016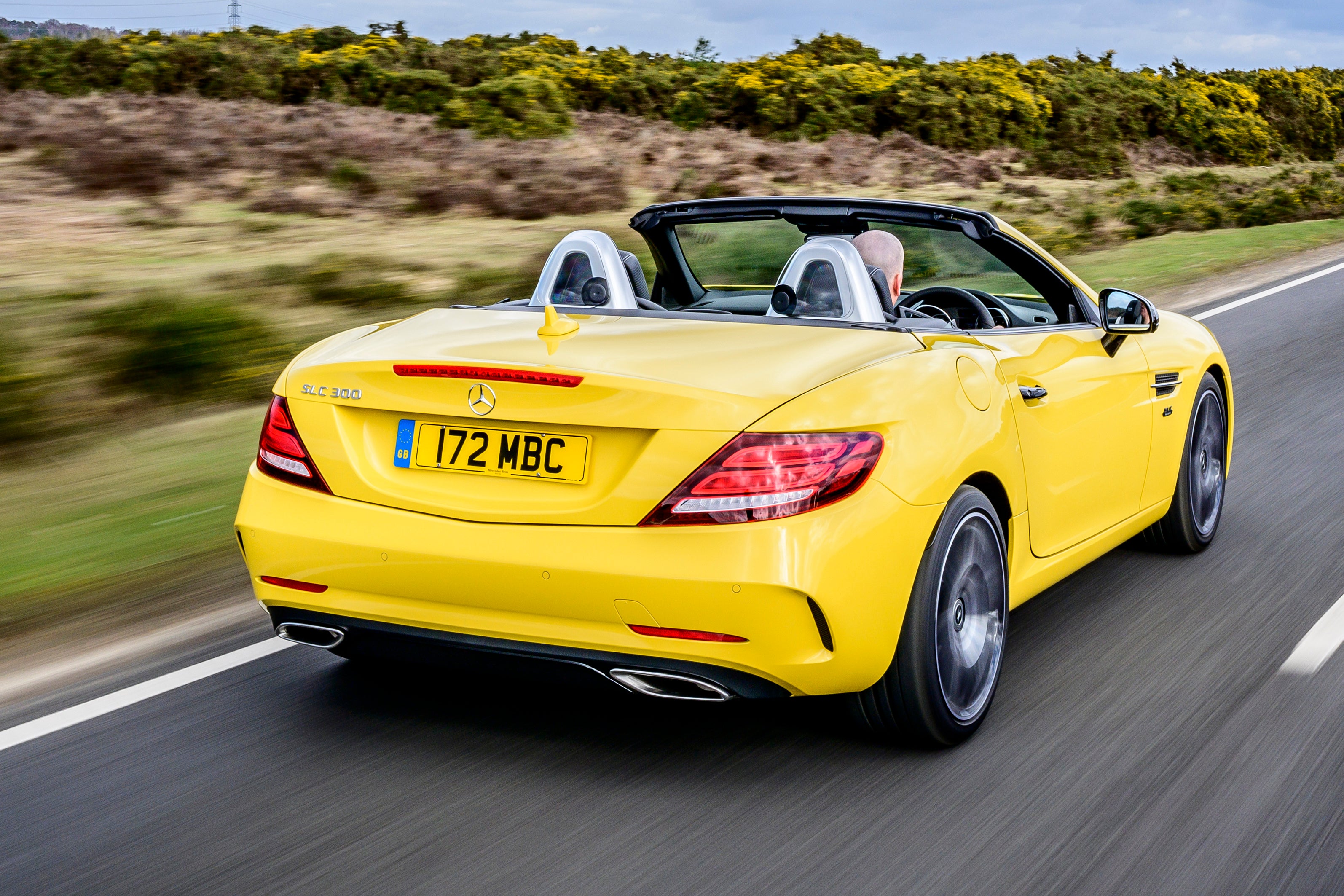 Mercedes' smallest convertible, the SLC replaced the SLK in 2016 but is essentially a reskinned version of its predecessor, albeit with some improvements. It's a stylish two-door two-seater and that Mercedes badge on the grille carries a lot of status. Is it the best convertible around? No. The interior is really showing its age now – especially compared to the latest Mercedes A-Class. The ride isn't great either.
But that said, the SLC is compact enough for relaxing town driving, plus it remains fairly quiet on the motorway even with the roof down – but it's most at home on a twisting country road. The steering is nicely-weighted and precise, the suspension keeps body roll at bay and there is a reassuring level of traction.
There is a diesel in the form of the SLC 250d but as with all these cars, a diesel is hardly the best accompaniment to open-top motoring. A better choice is the SLC 200 petrol.
Abarth 124 Spider
Year launched: 2016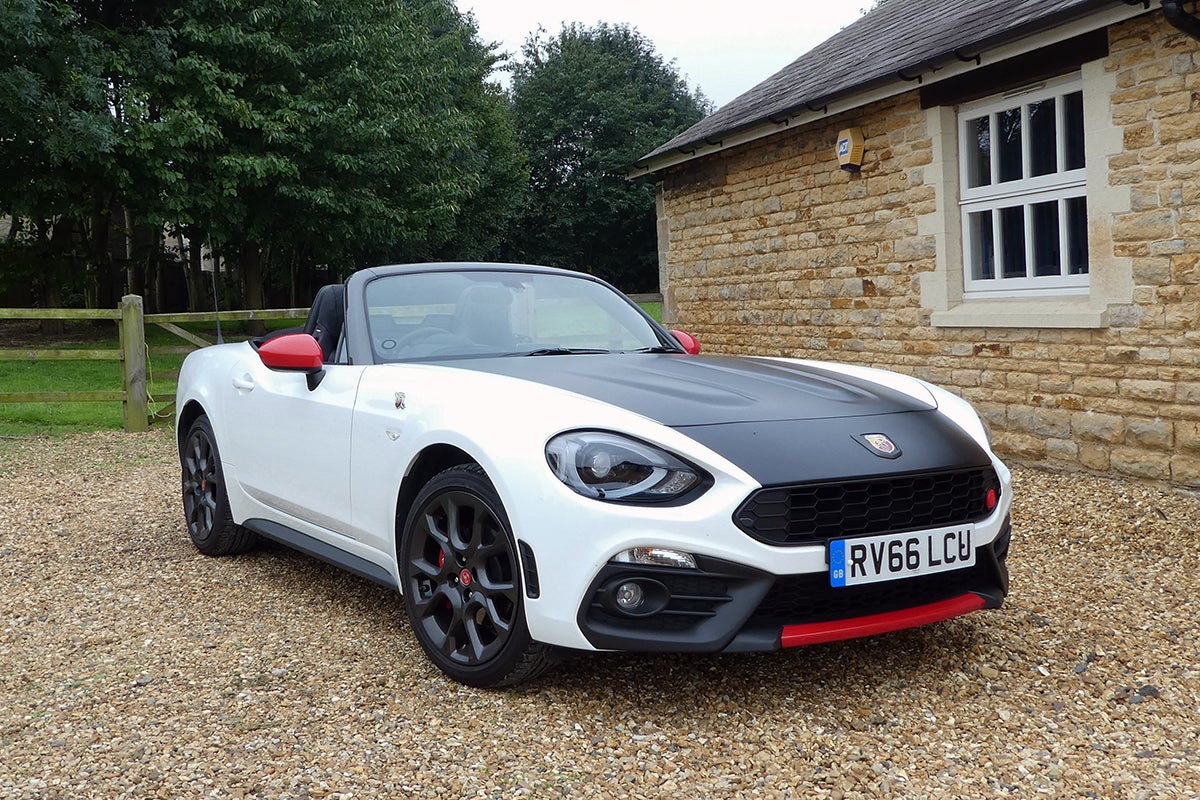 The Abarth 124 Spider is the sporty version of Fiat's 124 Spider which itself is based on the excellent Mazda MX-5. And while we think the MX-5 is superb, the Abarth brings something more to the party with the addition of a great 1.4-litre turbocharged petrol with power boosted to 170PS as opposed to the naturally aspirated 1.5-litre and 2.0-litre petrol in the Mazda.
This gives the Abarth a character of its own and with limited numbers around, it was only on sale for a couple of years, it's also a rare site. This is one car with definite future classic status. Like the Mazda it's based on, the Abarth is a joy to drive with beautifully weighted controls and an agile feel through corners.
With £20,000 at your disposal you can a low mileage example that's a year old but avoid the automatic and stick to the more fun manual gearbox.
Fiat 500C
Year launched: 2009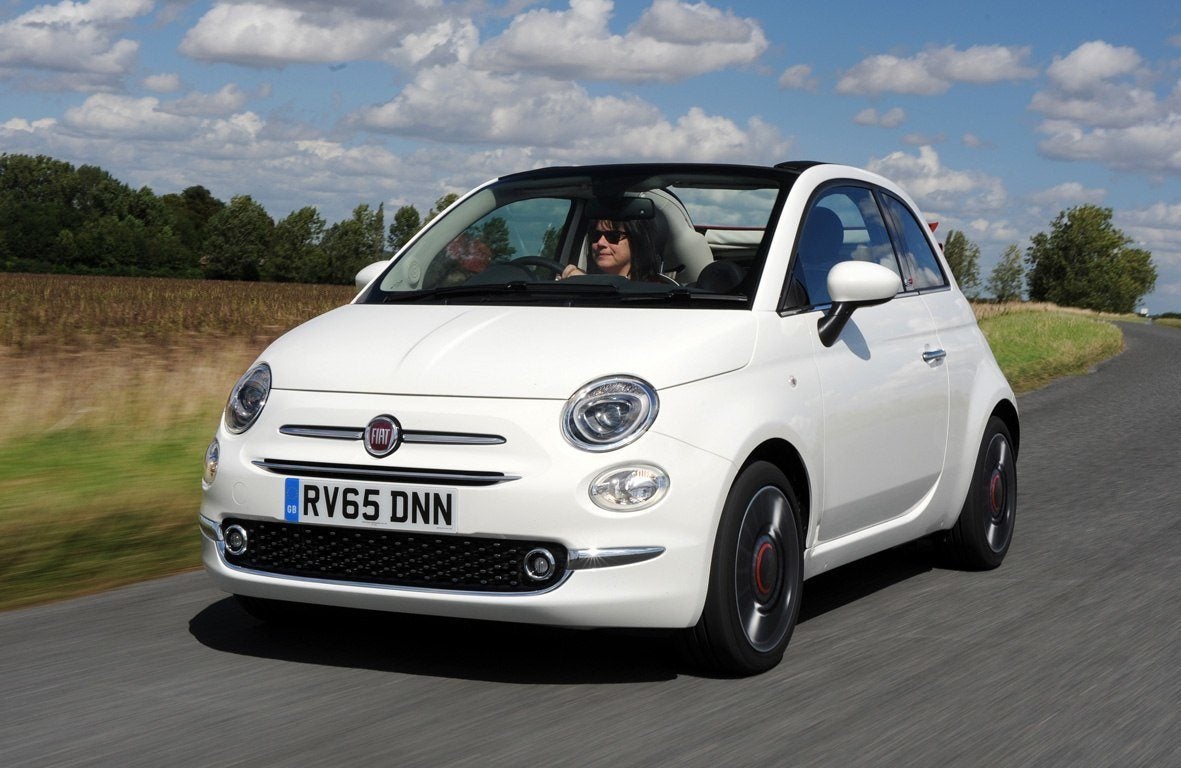 Despite being on sale for more than a decade, the Fiat 500 continues to prove hugely popular thanks to its timeless styling and characterful nature. Other small cars are better to drive and more practical, but the 500 remains as desirable as ever, especially among younger drivers who want something with personality. The 500C is the 'convertible' version as such and while this isn't a true soft-top, it still gives you wind-in the hair motoring thanks to a canvas roof with electrically slides back.
There are compromises. Dropping that roof means there's zero rear visibility and the interior is cramped and there's zero room in the back, but it's still an enjoyable experience to drive with the roof down.
A budget of £20,000 will get you a pre-reg Fiat 500C with the new mild-hybrid system and keep an eye out for Launch Edition or Dolcevita models. If you want performance, look for the Abarth 595C version which gets a more powerful 1.4-litre turbo engine.
BMW 4 Series Convertible
Year launched: 2014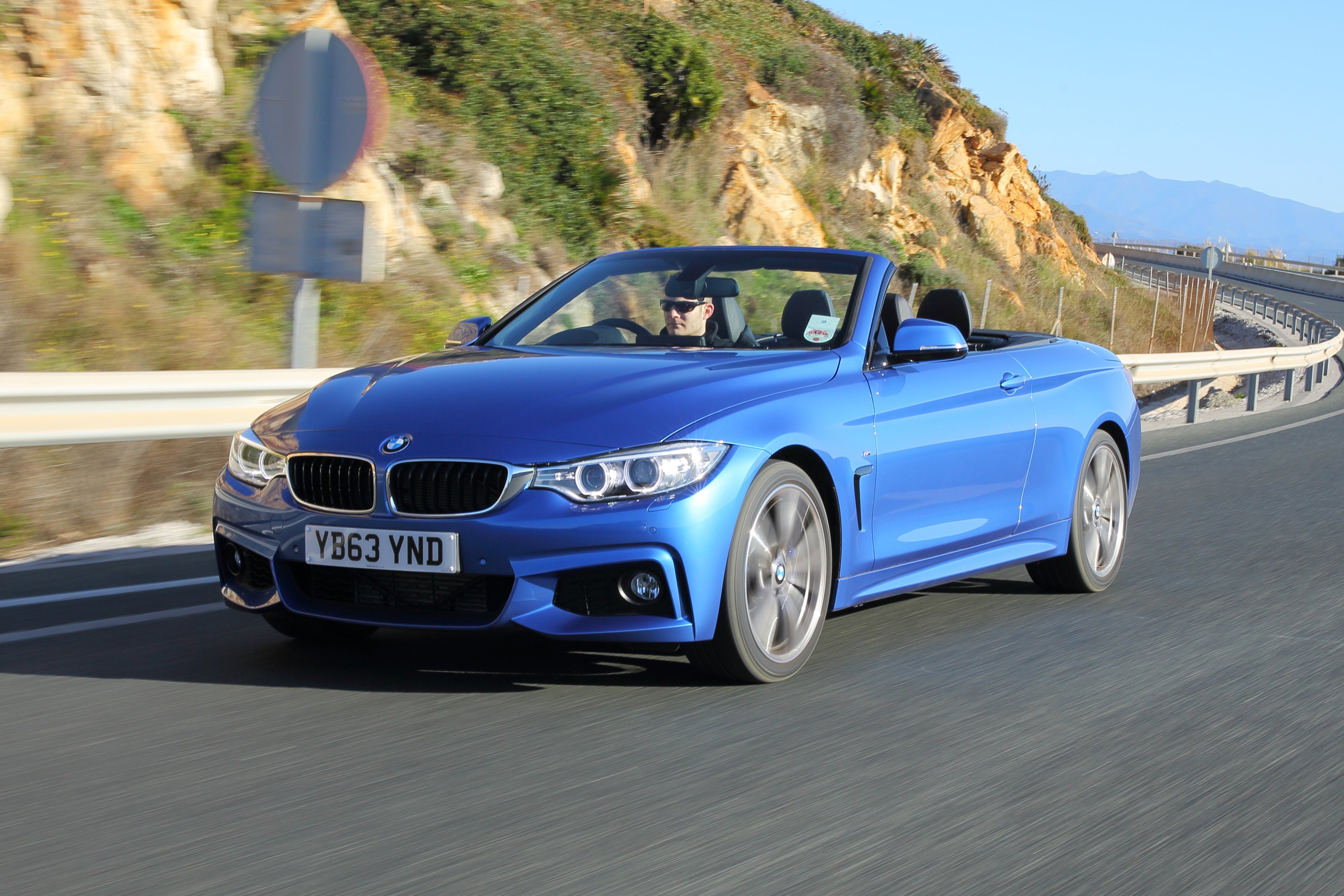 If you want a stylish and high quality convertible that can also carry four, the BMW 4 Series Convertible will tick all your boxes. The advantage it has over the Audi A5 Cabriolet and Mercedes C-Class Convertible is the fact it comes with a metal folding roof. That means more refinement with the roof up and better security when it's parked up.
Like the BMW 4 Series Coupe, the drop-top has the same nice weighty steering - although the thick-rimmed wheel won't be to everyone's taste - and superb front end grip. It means the 4 Series Convertible is a real joy to flow from corner to corner with that rewardingly precise feeling through the steering wheel. The one issue is boot space. That metal folding roof cuts into the luggage area when folded down, limiting how much you can carry.
There aren't huge numbers on the market for this budget but look for a three- or four-year old 420i M Sport.
Audi A3 Cabriolet
Year launched: 2014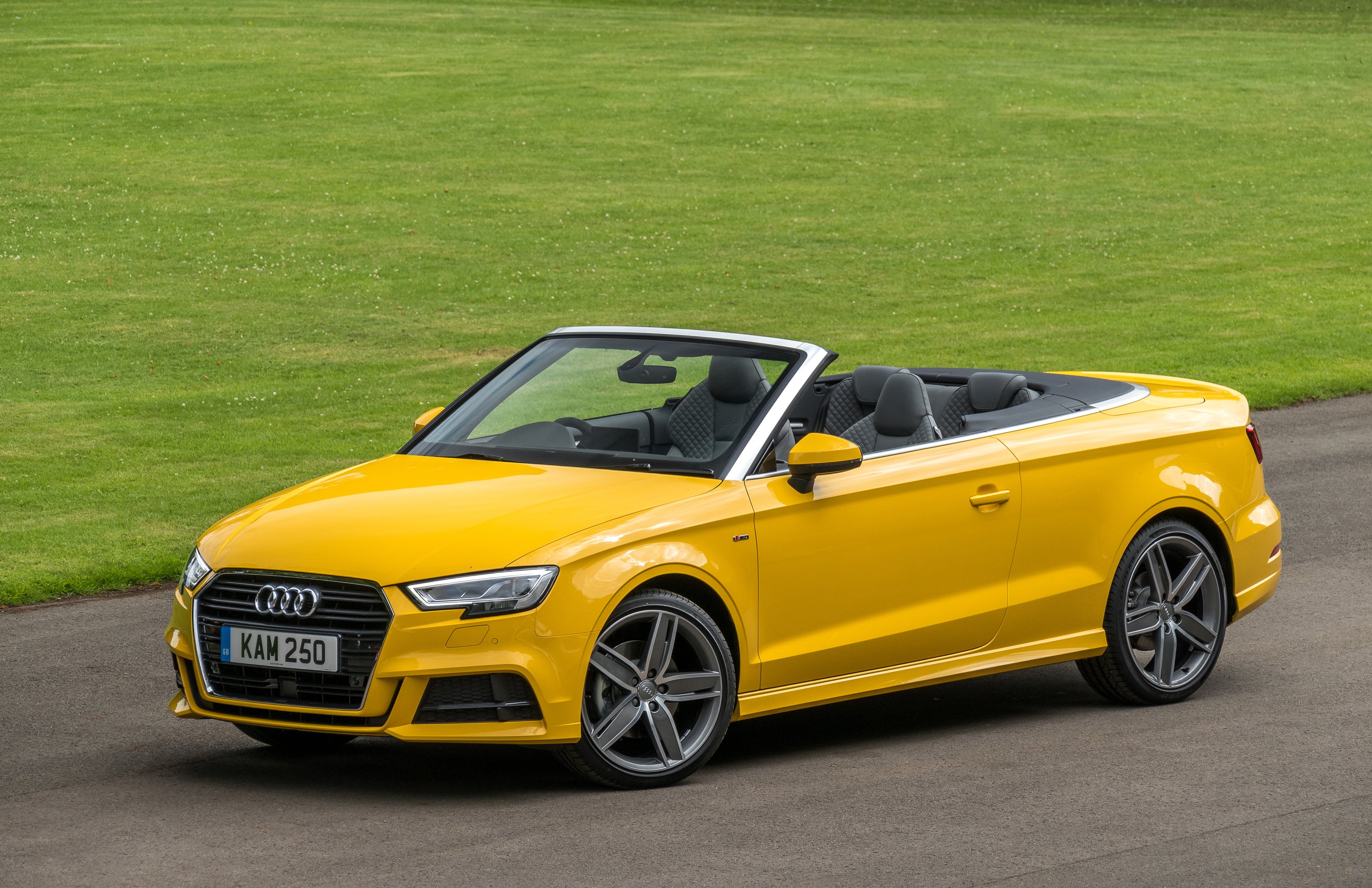 While it may not have the sporty image of the Audi TT, the A3 Cabriolet goes down the classy and comfortable route of convertibles. Launched in 2014 it's a huge improvement on its predecessor and while not the freshest model around, it still looks good today with slick styling and an upmarket interior.
Audi has stuck to a fabric roof, which saves weight over a complex metal folding roof, and it folds down quickly (in just 18 seconds if you have your stopwatch at the ready). Top models get an acoustic hood that cuts out noise when in place, which you'll appreciate on the motorway.
There's a good range of engines available but the 1.4 TFSI or newer 1.5 TFSI are the ones we'd recommend if you want something that's smooth but affordable to run. The 2.0 TDI is economical but also pretty noisy with the roof down.
MINI Convertible
Year launched: 2016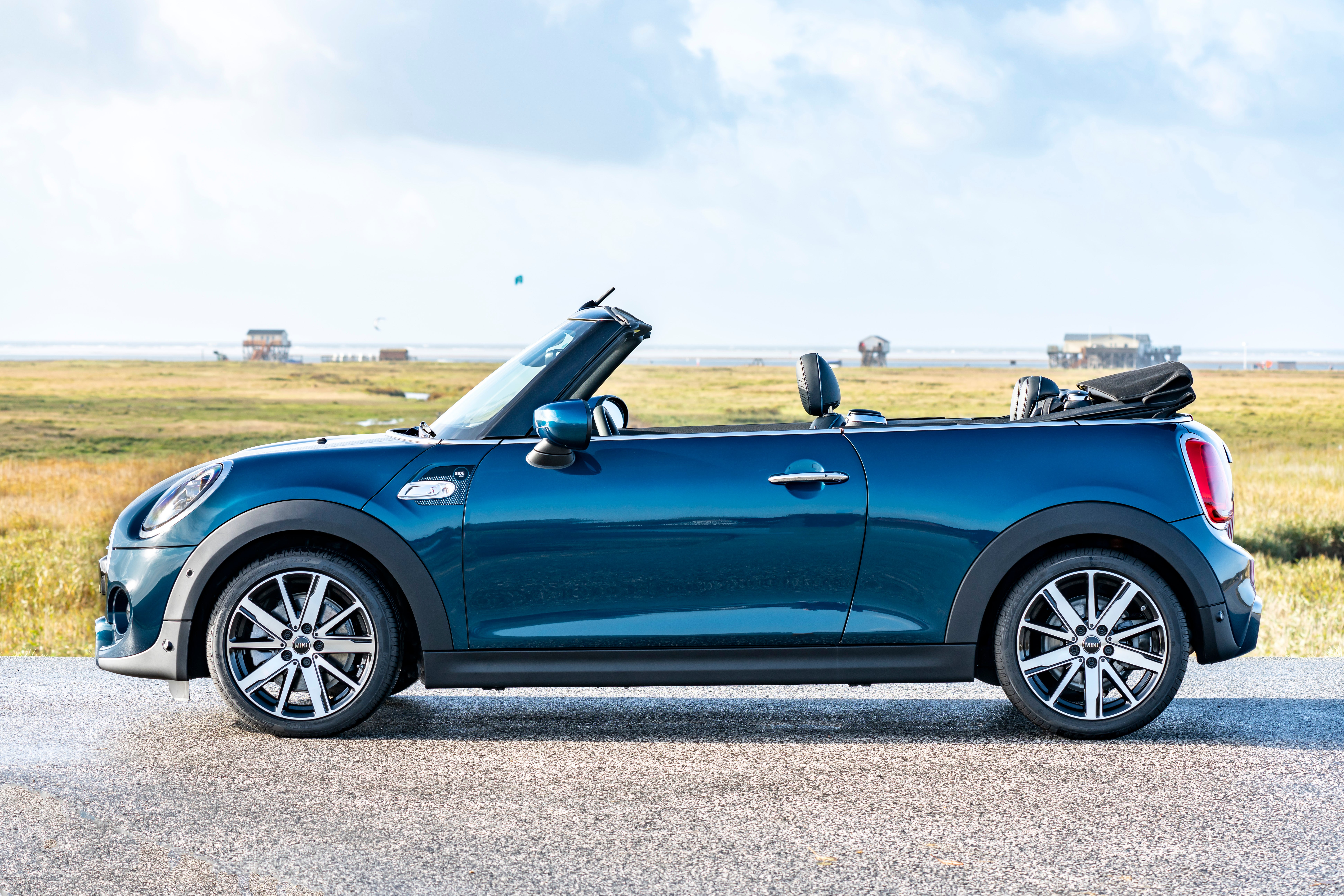 The MINI Convertible is one of the few cars that get close to matching the Mazda MX-5 for driver enjoyment and handling finesse. It isn't the most handsome of drop-tops, especially with the roof down, but there's no criticism of the handling and the MINI feels keen in corners, helped by nicely weighted steering and a slick gear change.
With the roof down, things can become pretty blustery at speed. Roof back up, while cruising at highway speeds, like before, there's plenty of wind noise. It's also worth noting that despite being based on the latest MINI, there are some noticeable limitations on rigidity with the hood occasionally rubbing (and squeaking) against the door glass.
The best model is the standard Cooper with the punchy 136PS 1.5-litre turbo petrol engine. It's cheaper to insure and run than the Cooper S but still has plenty of get up and go.
Mercedes-Benz E-Class Cabriolet
Year launched: 2010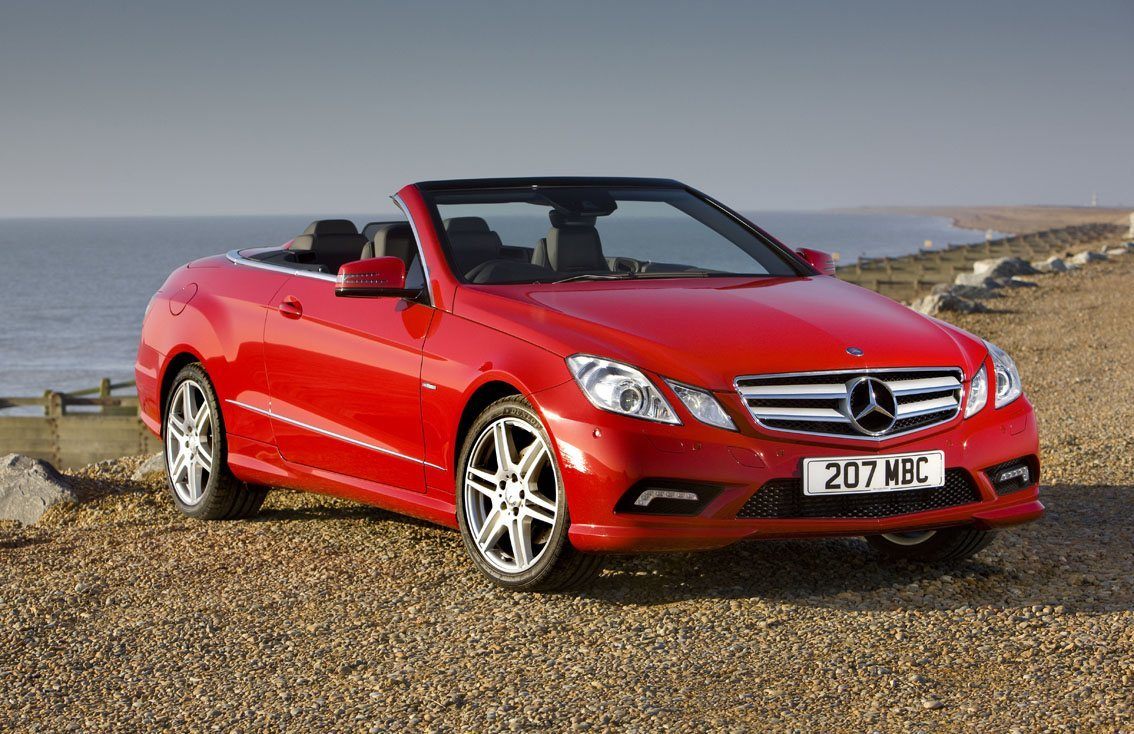 While a £20,000 budget won't quite stretch to the latest generation Mercedes E-Class Cabriolet, launched in 2017 (or indeed a C-Class Cabriolet), it will get you behind the wheel of the previous generation model. Facelifted and improved in 2013, the E-Class Cabriolet still looks good now from the outside, although you will have to live with a dated interior.
But there's no question mark over quality. The E-Class Cabriolet is well built and the fabric roof folds down smoothly, neatly tucking itself away under a tonneau cover. The driving experience is more relaxed than sporty, but there's enough room for four on occasion - the rear seats useable if not necessarily the nicest place for long journeys.
You can get a four or five-year-old model on a budget of £20,000 and there are plenty of E350d diesel models around. Petrols are rarer but the E200 is a good choice if you're not covering long distances.
It's a close call but the C-Class Convertible just edges out the E-Class Convertible as the best convertible in the Mercedes-Benz range. It's cheaper to buy but just as sleek and stylish plus it comes with a wide range of engines with everything from economical diesels to high performance AMG models.
It's budget dependent but the best used convertible is undoubtedly the Mazda MX-5. There's the standard fabric roof version or the MX-5 RF which comes with a metal folding roof. Few cars can match it for driver enjoyment and fun, yet at an affordable price.
The Mercedes-Benz E-Class Cabriolet has a boot that can swallow 385 litres of space when the roof is up, dropping to 360 litres when it's down. The Vauxhall Cascada and Audi A5 Cabriolet both have a boot with 380 litres of carrying space, making them very practical.