Best convertibles for £30,000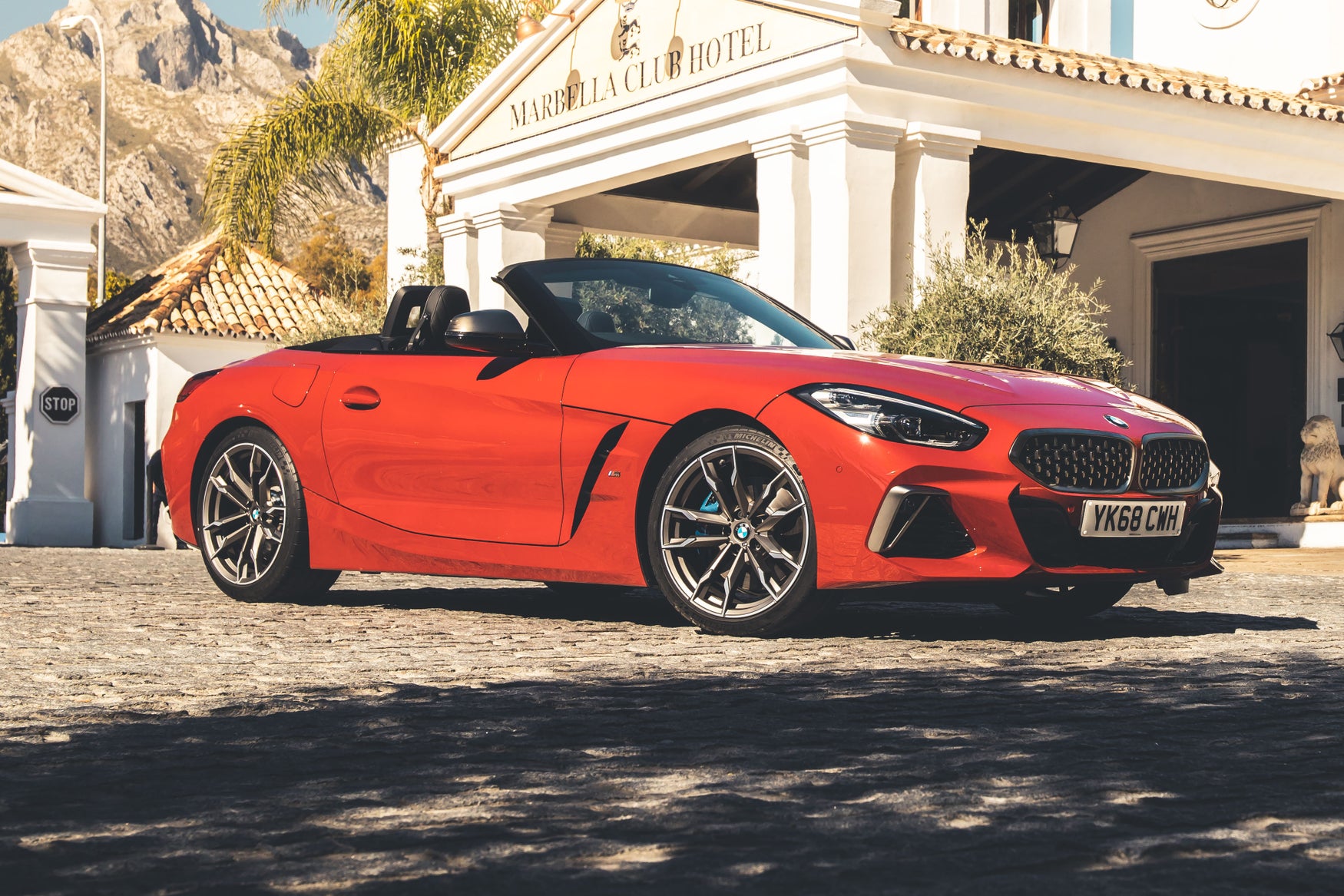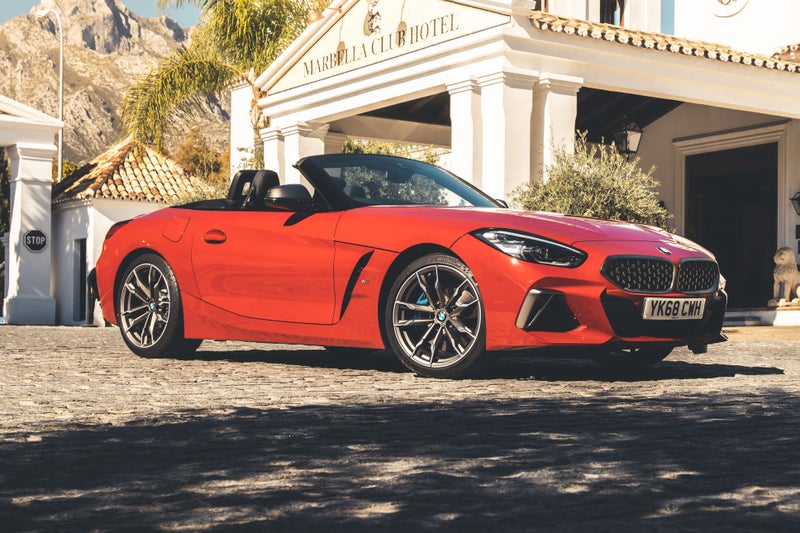 Convertible cars have always been aspirational but you no longer need to break the bank to get a luxury open-top car.
The current crop of convertible and cabriolets has appeal to those who want stylish looks and wind in the hair motoring, yet they're still practical enough to live with everyday.
We've scoured our cars for sale searching for the best used and nearly new convertibles and you may be surprised at what you can get for the money. These are the best convertibles and cabriolets for £30,000.
Audi A5 Cabriolet
Year launched: 2017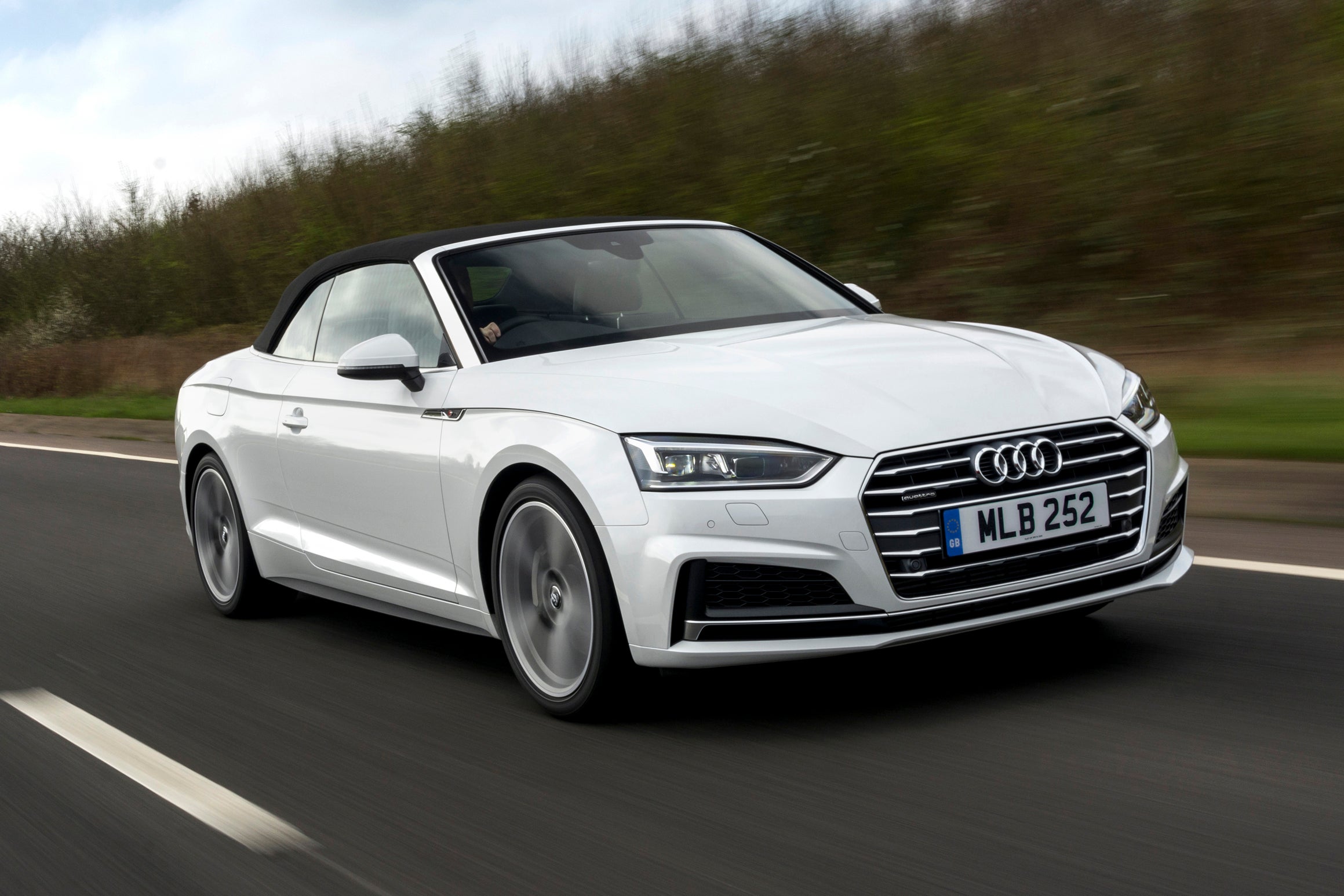 Audi has worked to make the current A5 Cabriolet more comfortable than the old model. So it gets a new acoustic hood with extra insulation that reduces noise and keeps out the cold too. In fact, with the roof up, it's barely any noisier than the coupe. You can now also drop the roof with one touch, so you no longer have to keep your finger on the button.
You get the same engines as the Audi A5 Coupe, with the 2.0-litre diesel being the best choice if you want a decent economy. However, drop the roof down and the noise of that four-cylinder diesel is far from enjoyable to listen to. If you're actually buying the A5 Cabriolet to drive with the roof down then the 2.0-litre petrol is much nicer for your ears.
The A5 range has been given a minor update for 2020 which means you'll find a decent number of pre-facelift year-old or pre-registered models around on a £30,000 budget.
BMW Z4
Year launched: 2019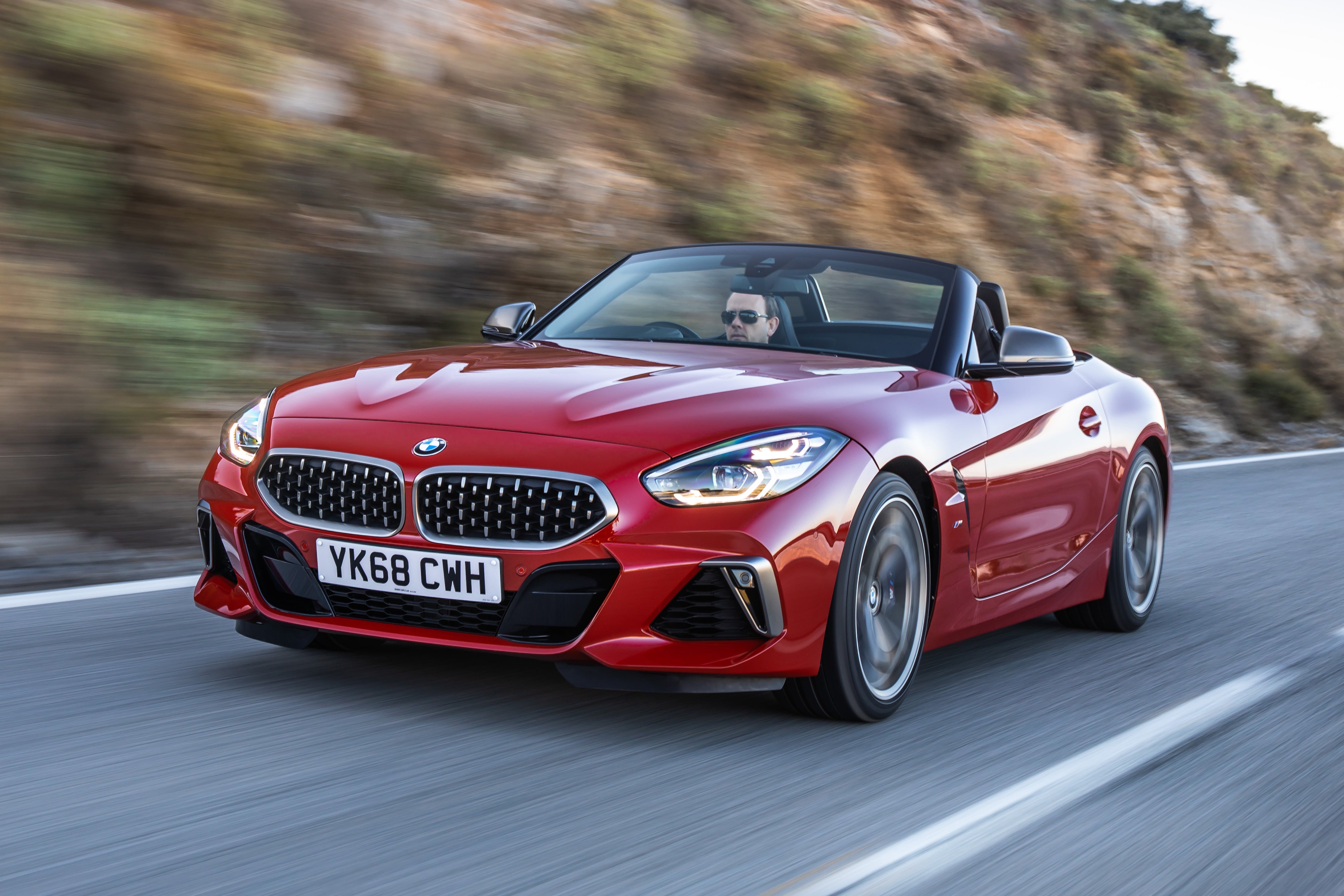 The latest BMW Z4 showcases a different direction for BMW as this is actually a joint venture with Toyota which has its own version in the form of the Toyota GR Supra. Both have very different characters but the biggest difference is that the Z4 is a convertible whereas the Supra is (currently) coupe only. But unlike the previous Z4, BMW has ditched the folding hard top for a conventional fabric hood. That saves weight which benefits both handling and economy.
Top of the range is the sonorous M40i with its 340PS six-cylinder petrol engine but more sensible is the entry-level sDrive20i which may not have the same power but still delivers more than enough performance for you to enjoy yourself without endangering your licence.
With a budget of £30,000 you can get a nearly-new sDrive20i M Sport with just a few hundred miles on the clock.
Audi TT Roadster
Year launched: 2014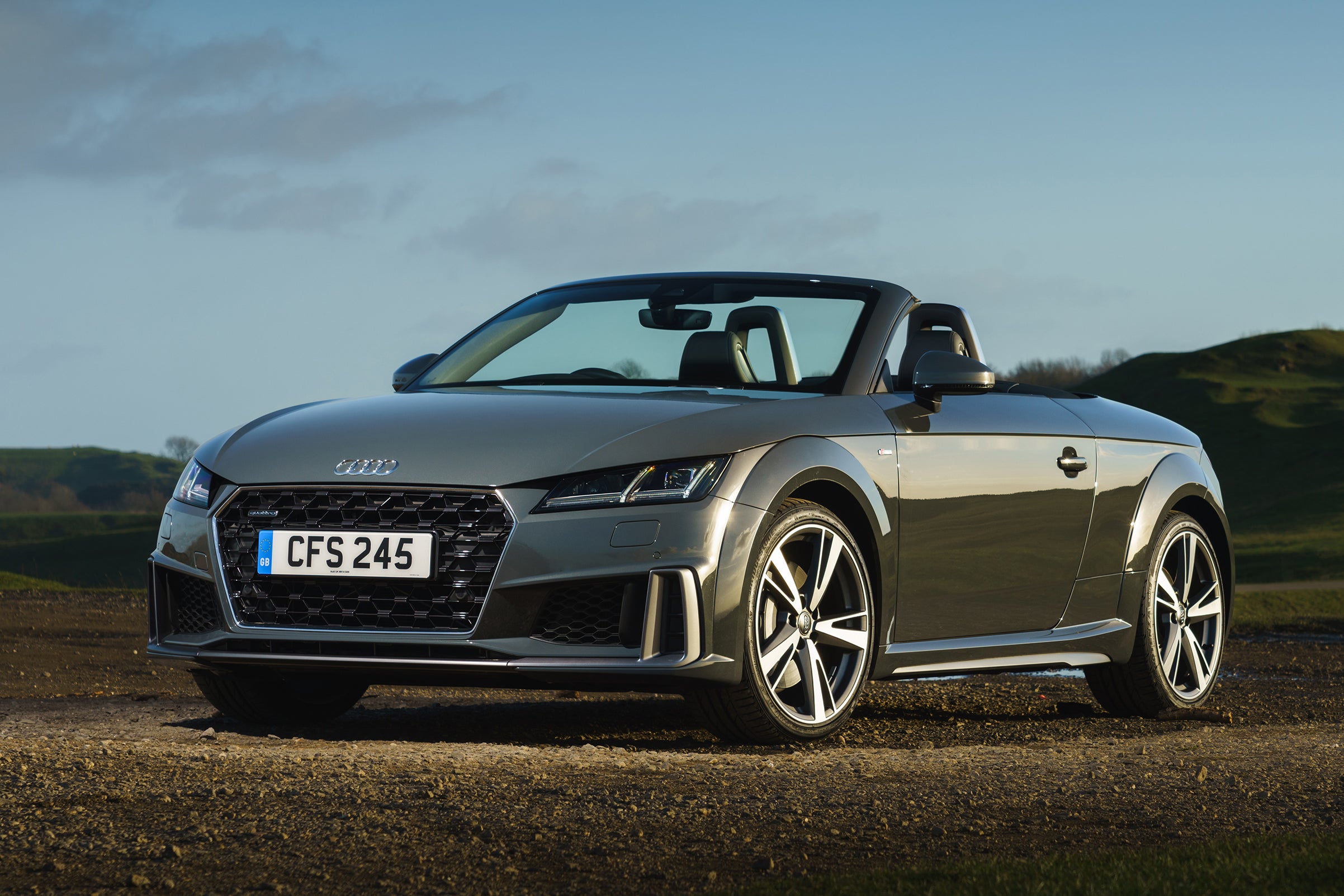 The Audi TT remains one of the most desirable - and recognisable - sports cars around and even after several years on sale, still looks fresh. What the TT does do well is style and that continues inside. The interior is wonderful with Audi sticking to the minimalist feel of the original. There's no big central screen and only a few buttons.
So what about driving? Well there's no denying the TT Roadster is a high quality convertible - and a quick one at that. But it's also slightly clinical and lacks that engagement you want with an open-top two-seater. The obvious comparison here is of course with a Porsche Boxster, but that's a lot more expensive like for like.
The good news is that a £30,000 budget will get you a TTS Roadster with a more powerful 310PS version of the 2.0-litre TFSI engine in the standard TT. There aren't loads around so you may have to be patient but we've seen three-year-old low mileage models at this price.
Jaguar F-Type
Year launched: 2013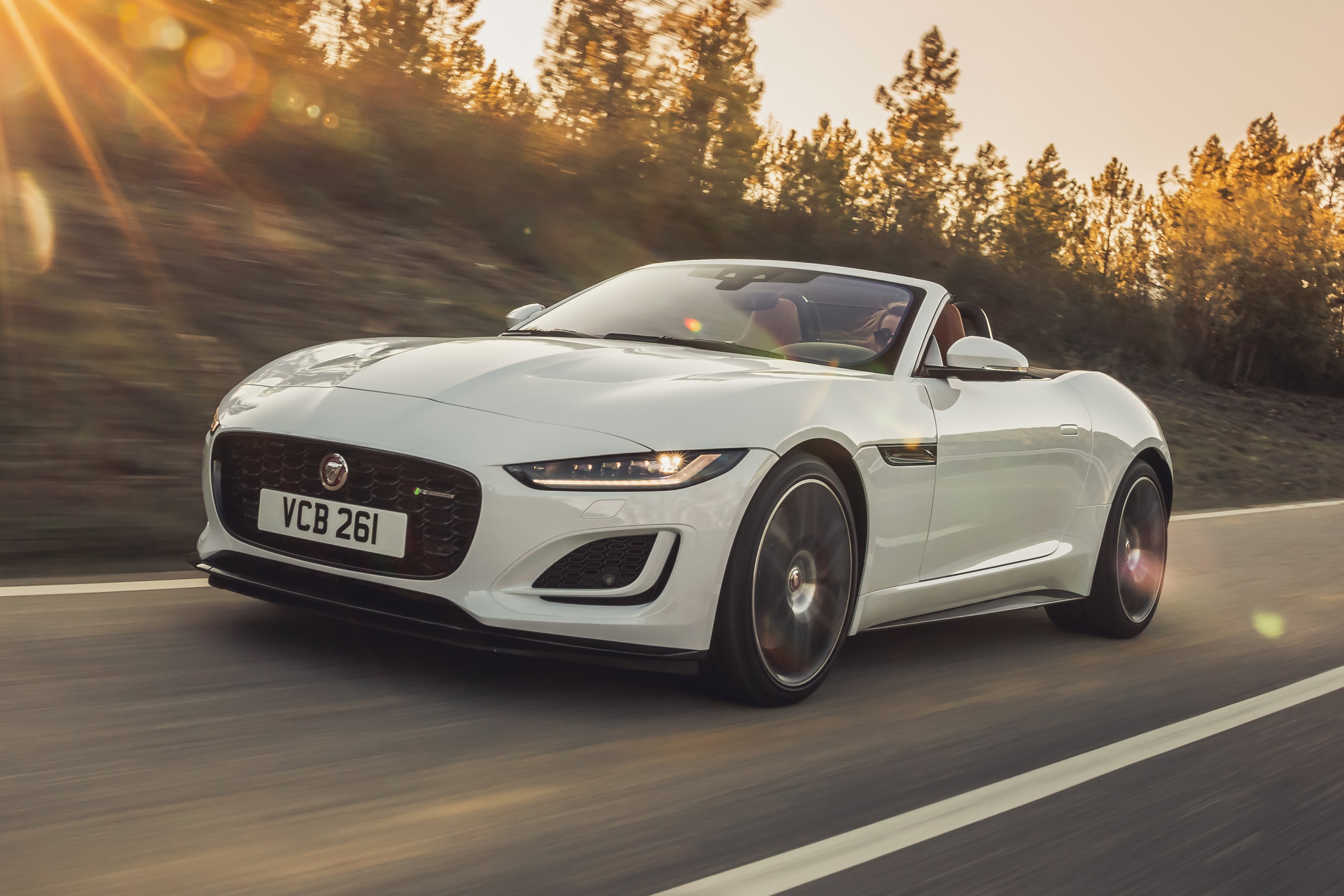 It may be getting on in years, but even now the Jaguar F-Type stands out in this (very strong) company as something a little special. It's partly the great design but also that aura that surrounds high performance Jaguar sports cars that makes the F-Type so desirable. Choosing the F-Type Convertible version over the coupe only makes it more flash. This is one car that will have the neighbours' curtains twitching.
The F-Type dances to a different tune to its main rivals like the Porsche 718 Boxster. In the cold light of day, you'd say the Porsche is the better car to drive, but there's character to the F-Type that draws you in and makes you love it.
This was a car that started at £60,000 when new but thanks to our old friend depreciation, you can get a well cared for five-year-old model with below average miles for half that amount. All at this money are the 3.0-litre supercharged V6 model which is the best engine in our opinion.
Mercedes-Benz C-Class Cabriolet
Year launched: 2016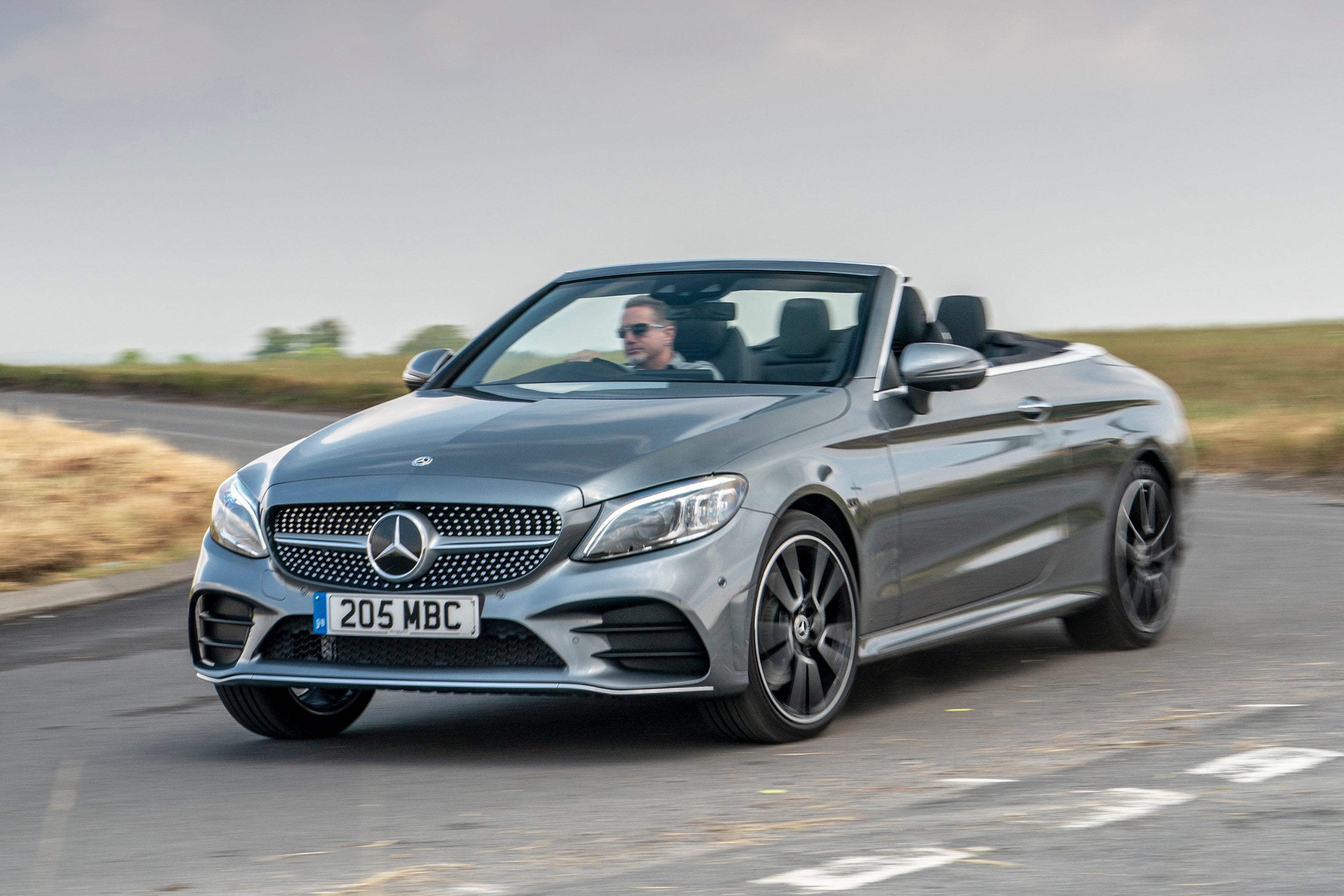 The C-Class is one of the classiest convertibles around and while it may not have the instant impact of other cars here, there's an understated sophistication to the Mercedes C-Class Cabriolet that makes it such a joy to live with on a day to day basis. The interior echoes the Mercedes C-Class saloon and it's ageing very well.
The quality and finish are excellent, with sturdy but plush plastics, sumptuous upholstery and real wood in a variety of different finishes. The only bugbear on early models was the dated infotainment screen, but this was improved following the 2018 facelift - it's these models you want.
At this money you're looking at one or two year old models with low mileages and there's a wide choice of engines. We'd avoid the rather noisy C220d engine and instead look at one of the petrol. The C200 is ideal if you're more interested in comfort rather than performance but we'd be very tempted by a slightly older AMG C43.
Volkswagen T-Roc Cabriolet
Year launched: 2020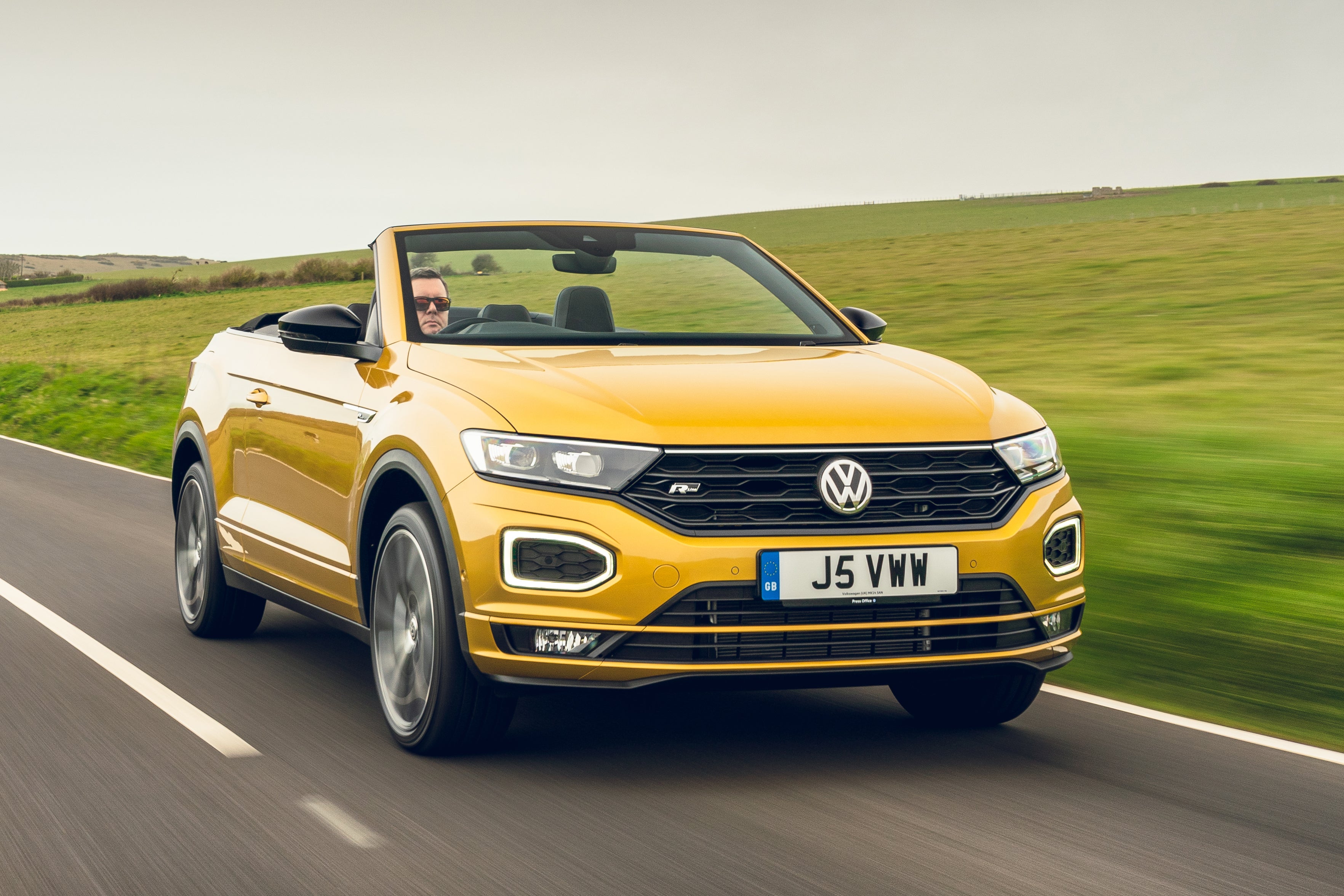 It was only a matter of time before we got here. Yes, convertible SUVs are now becoming a thing. The T-Roc Cabriolet follows the Range Rover Evoque Convertible as a crossover that's also a drop-top. If you needed any more confirmation that this is the future - the T-Roc Cabriolet is now the only convertible in the Volkswagen range. The good news is that as it's based on the excellent T-Roc, there's lots to like. It's well built with a lovely interior and won't cost the earth to run.
Whether it's a looker we'll leave up to you but we will say it's not the worst convertible we've ever seen. The good news is that the T-Roc Cabriolet has four proper seats, although the two-door design means anyone using them will have to climb over the front seats to get there.
The T-Roc Cabriolet comes with either a 1.0 TSI or a 1.5 TSI petrol engine, and at this budget you're looking at pre-reg examples of high spec R Line models fitted with the latter.
BMW 4 Series Convertible
Year launched: 2014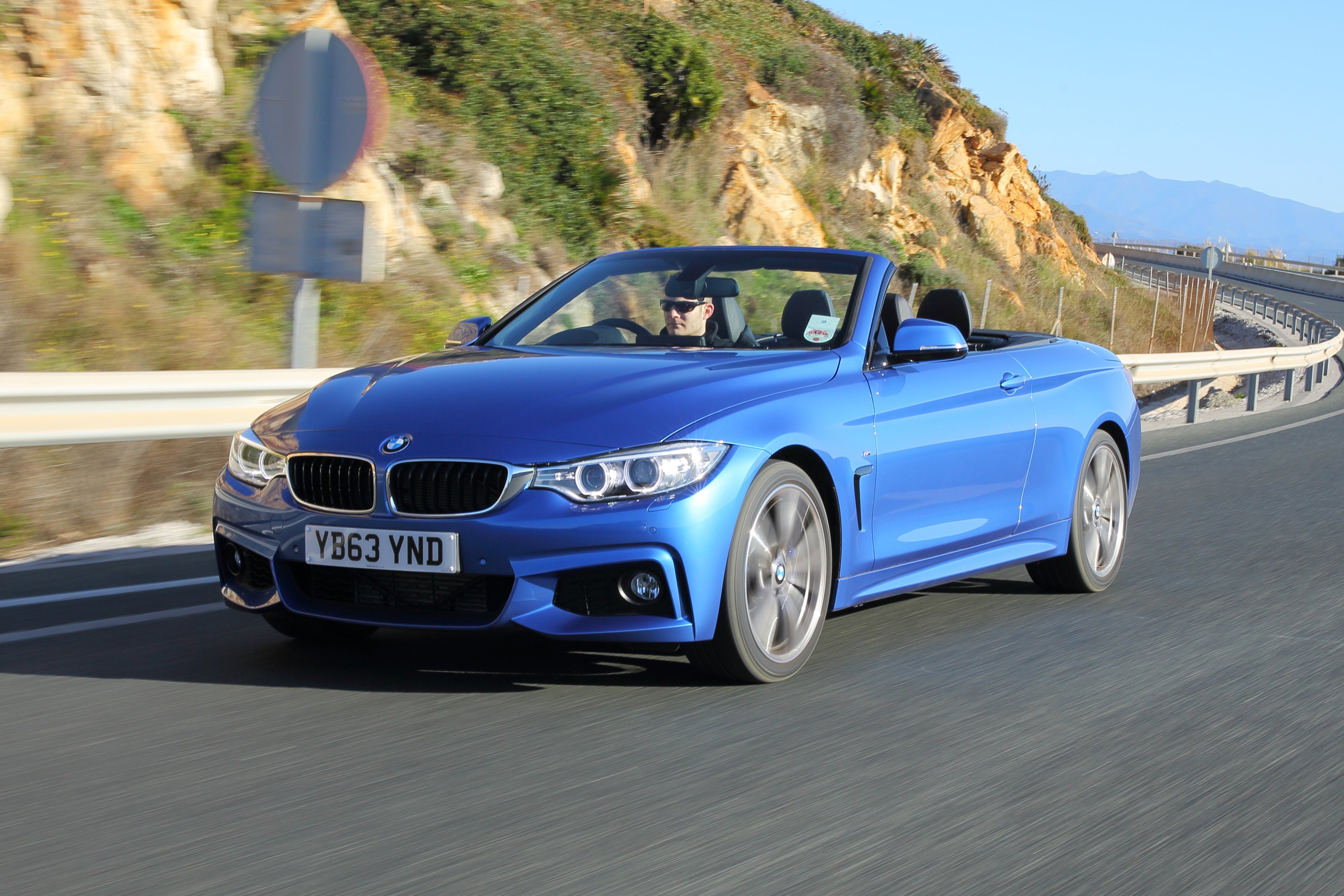 Unlike its rivals the Audi A5 Cabriolet and Mercedes C-Class Cabriolet, the BMW 4 Series Convertible has a trick up its sleeve - a metal folding roof. Considering that in the UK you're likely to be driving your convertible with the roof up rather than down the majority of the time, this has lots of obvious benefits in terms of better refinement and lower noise levels.
Where the BMW 4 Series Convertible arguably outshines its rivals is in the handling stakes. There's a balance and poise to the BMW, even when with the roof down, that neither the A5 or the Mercedes can match. Add in a quality interior and four seats and you can see the appeal.
There's a good choice of engines and while the 420d is economical it's not what we'd choose to listen to with the roof down. We'd suggest the 420i which is far nicer and still delivers meaningful performance.
Range Rover Evoque Convertible
Year launched: 2016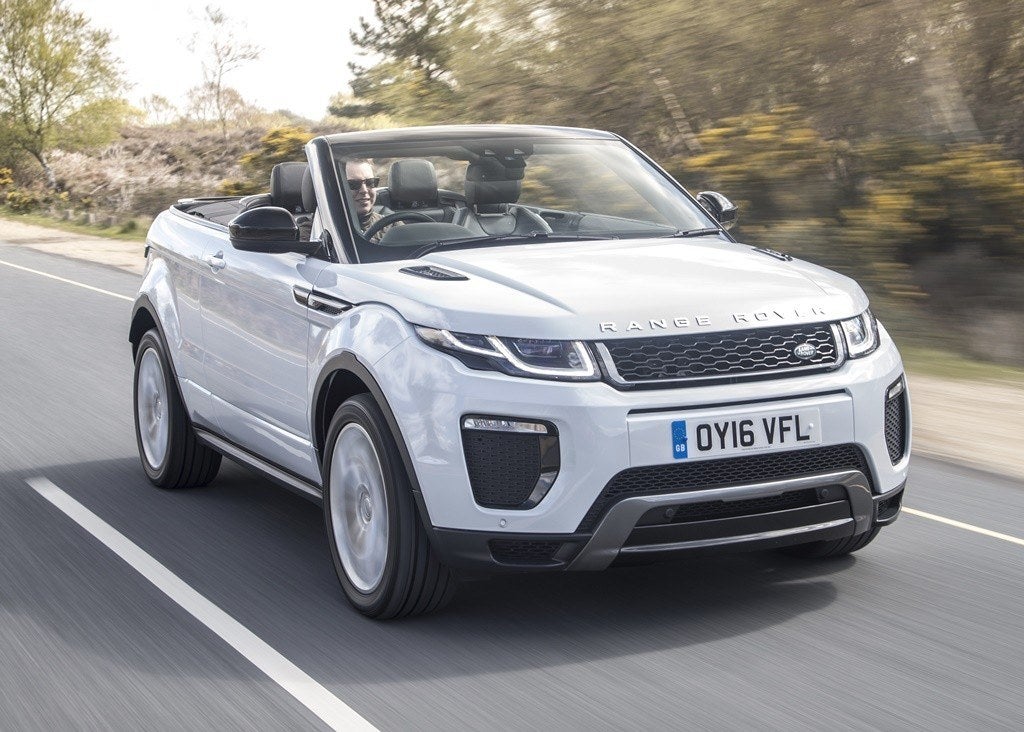 The Evoque Convertible caused quite a stir when it was first launched - did the world need a convertible SUV? It wasn't actually a new concept, there had already been oddities like the Suzuki Vitara Convertible and indeed you could get a Land Rover Freelander Convertible in the early 2000s. The difference was, the Evoque cost close to £50,000 when new.
It did fill the brief as a premium open-top SUV though and found plenty of fans who were attracted by the image as much as the car itself. It wasn't without its flaws, but it was comfortable with good ride quality.
It was only on sale for barely three years, which in the automotive world is pretty 'blink and you'll miss it' territory, so there aren't masses around. But we have found three and four-year-old examples at this budget and if you want to really stand out, look for cars finished in Phoenix Orange paint.
Ford Mustang Convertible
Year launched: 2015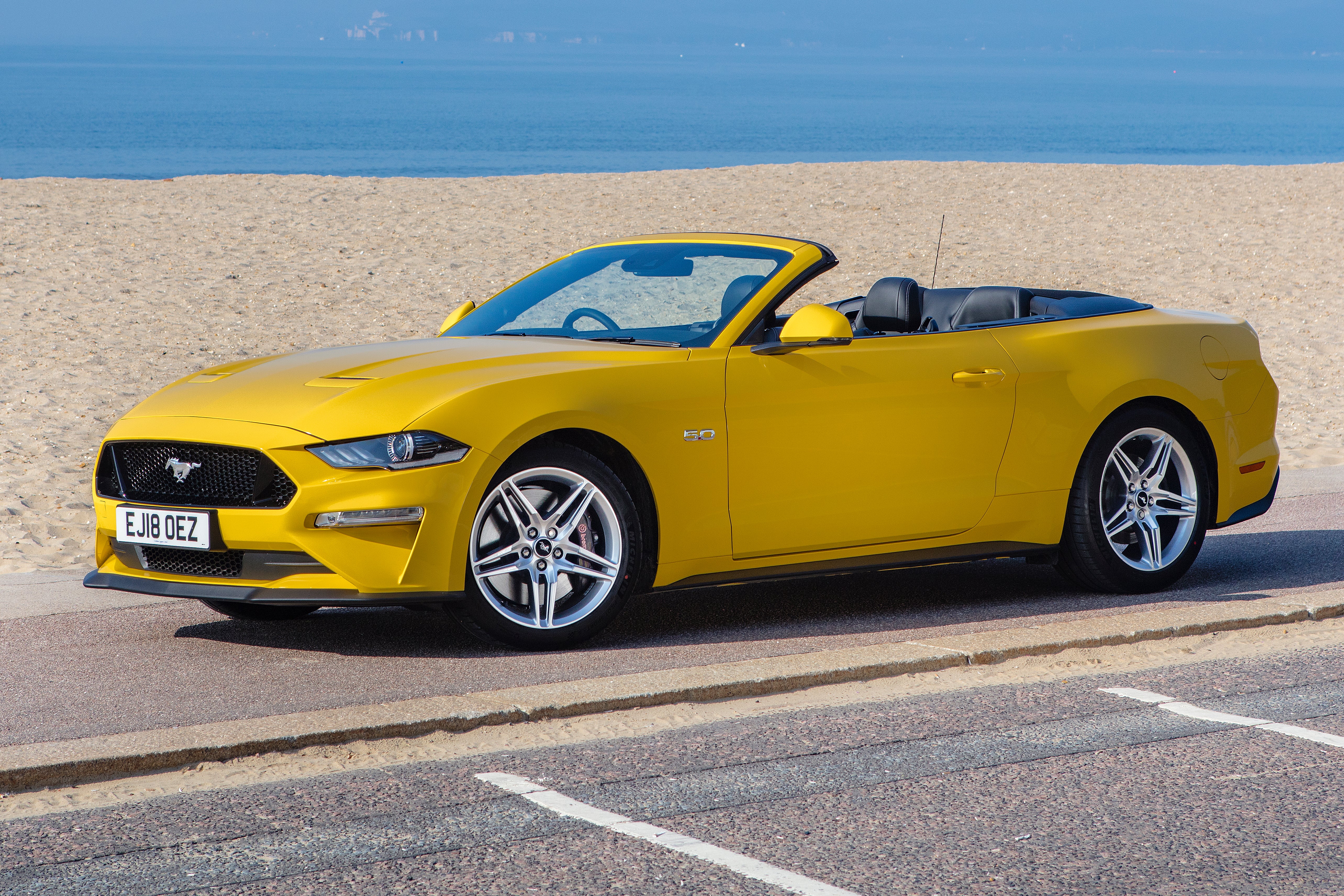 It took a long time for the Ford Mustang - an icon of the USA - to finally (and officially) come to UK shores with right-hand-drive. This isn't a car that is for everyone, but it's easy to see why it has such a strong following. The Mustang is one of those cars you buy with your heart and spend the next three years saying sorry to your brain for.
Because here, after all, is almost everything a petrolhead could dream of. Stonking great 5.0-litre V8, stunning silhouette and a wickedly gorgeous exhaust note. Does it handle particularly well? Not especially. Is it easy to drive and comfortable? Again no. But there's something intoxicating about the Mustang that makes you want one.
While there are a few 2.3T EcoBoost models around, our money would always go on the big 5.0 V8. This is a Mustang after all...
MINI Convertible
Year launched: 2016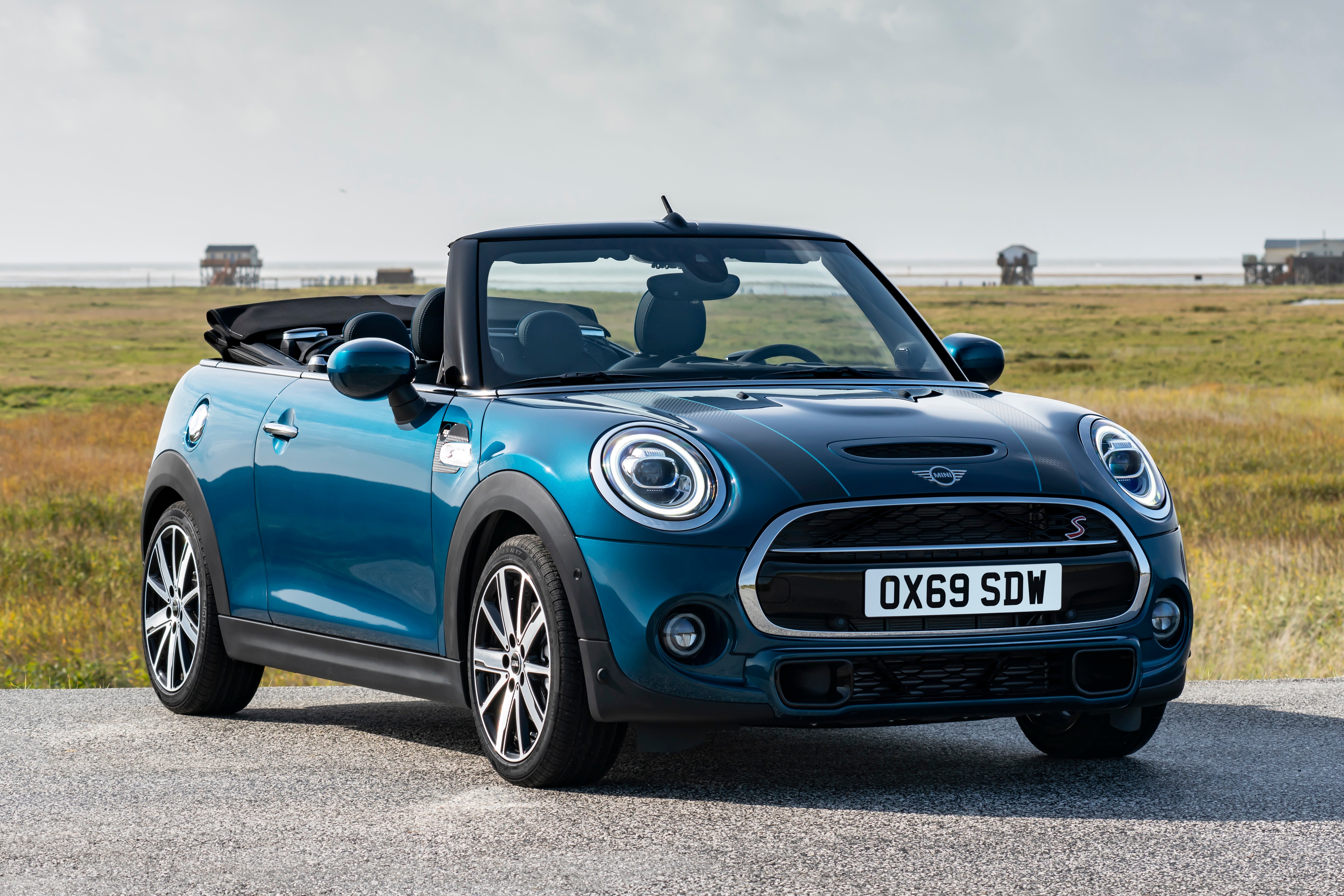 Yes, somehow you can buy a MINI Convertible for £30,000, although given that's the same story for a Volkswagen T-Roc Cabriolet, that somehow doesn't seem so ridiculous. There's lots to recommend about the MINI Convertible. The unique interior is a highlight and really stands out from the usual cabin designs we've become used to.
Of course it's also fun to drive too, just like any MINI. The steering is nippy and responsive while there's plenty of grip meaning you can tackle tight corners with gusto. Of course whether you think this is worth of a £30k price tag is another matter.
On the plus side, spending this much on your MINI Convertible does mean you can a high performance John Cooper Works model with its superb 2.0-litre engine and plenty of poke. And that's a pre-reg model with no miles on the clock. Alternatively look at one of the limited edition models like the MINI Convertible Sidewalk.
Depending on your budget and how many seats you need, the best used convertible is undoubtedly the Mazda MX-5. There's the standard fabric roof version or the MX-5 RF which comes with a metal folding roof. Few cars can match it for driver enjoyment and fun, yet at an affordable price. If you need four seats, the Audi A5 Cabriolet or BMW 4 Series Convertible are both solid used buys.
The best four-seater convertible is a close run thing between the Audi A5 Cabriolet and the latest Mercedes-Benz E-Class Cabriolet, but we think the Mercedes just edges it thanks to a cutting edge interior and superb comfort. Don't discount the BMW 4 Series Cabriolet either which is the best handling of the three.
While the majority of convertibles stick with a fabric hood, saving weight, there are many benefits of a hardtop convertible - most notably refinement with the roof up and security. The best is the BMW 4 Series Convertible which has a clever folding hard top. The Mazda MX-5 is also available with a hardtop in the MX-5 RF.
BMW Z4
sDrive 20i M Sport 2dr Auto
Vertu BMW Sunderland

Tyne and Wear, NE360BQ
PCP: £424.34/mo
Representative example: Contract Length: 36 months, 35 Monthly Payments: £424.34, Customer Deposit: £4,560.00, Total Deposit: £4,560.00, Optional Final Payment: £16,450.00, Total Charge For Credit: £5,461.90, Total Amount Payable: £35,861.90, Representative APR: 8.9%, Interest Rate (Fixed): 8.56%, Excess Mileage Charge: 8ppm, Mileage Per Annum: 10,000