Best coupe cars 2022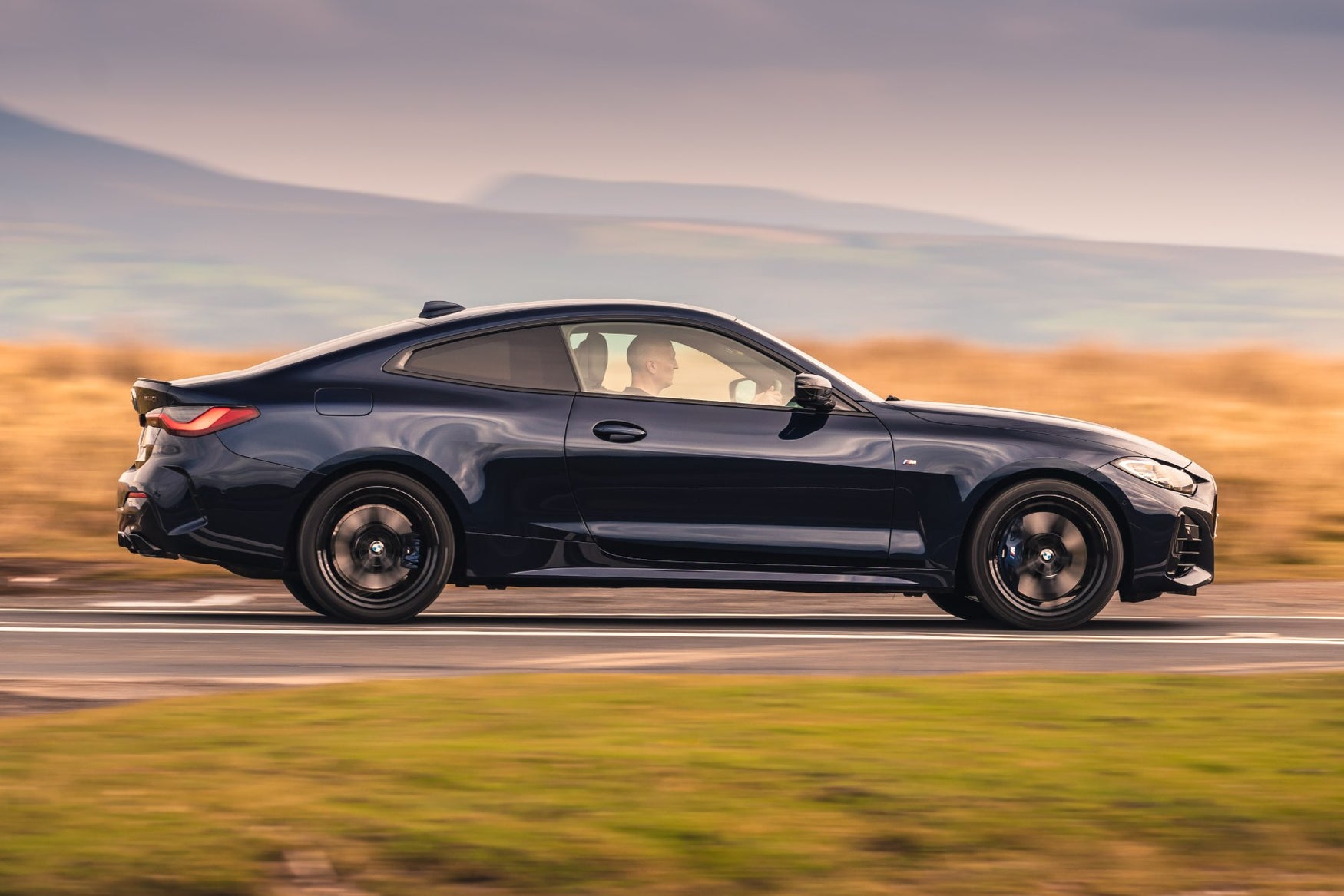 While your neighbours might all be trading in their hatchbacks for SUVs, pick one of the best coupe cars and you'll certainly turn heads.
Coupes, with their two doors and elegant sloping roof often sell in relatively small numbers – so you won't park next to another in Waitrose car park – and nothing makes a statement like paying more for less.
Not that you'll need to drain your bank account to afford a chic coupe. A budget of just £10,000 will get you a choice of stylish coupes on sale on heycar, while £20,000 or £30,000 will get you the pick of the coupe car market.
And it's not all traditional two-door coupes, either. We have bigger, more practical (but just as desirable) models like the Mercedes-AMG GT 4-Door, and even coupe-SUVs like the BMW X6.
Read on for our pick of the best coupe cars you can buy in the UK today.
BMW 4 Series
Year launched: 2020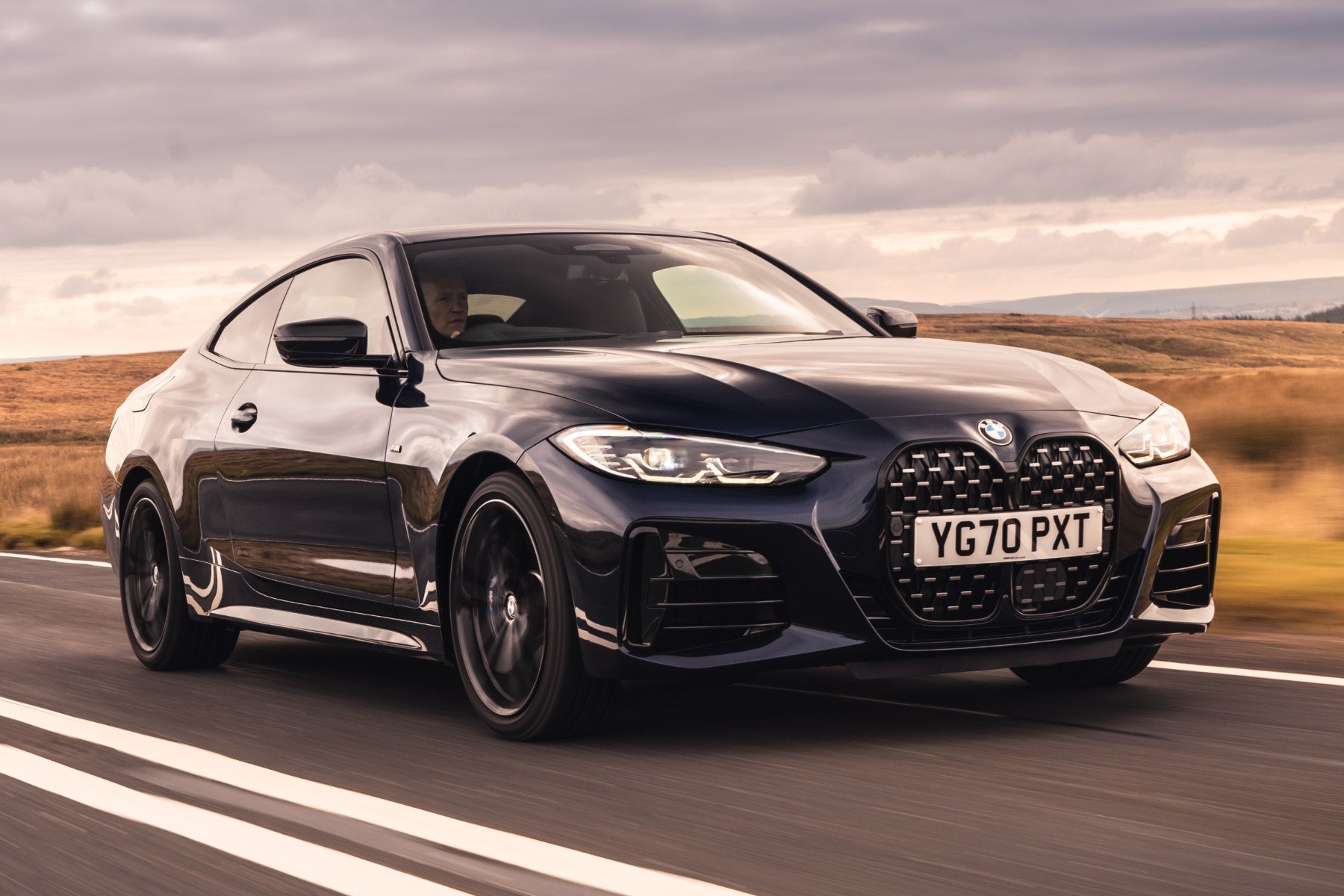 The BMW 4 Series used to be little more than a BMW 3 Series with a rakish roofline and two fewer doors. But the latest model, which arrived in 2020, makes a bolder statement. Not only does it look quite considerably different to the 3 Series (apparently some people don't like the bold grille on the front), it also feels quite a lot sportier to drive.
We reckon the majority of buyers will opt for the sensible 420i and, to be honest, it's all you'd really need. It's an eager engine with low running costs, while there's also a 420d diesel for those high-mileage drivers. If you're after Porsche Cayman rivalling performance, though, go for the hot 440i, or even the incredible new M4 Competition.
While the exterior design of the BMW 4 Series might be proving a little controversial, there's lots to like about the interior. It feels impeccably finished while all models are well equipped. Leather seats are standard across the range, as well as the brand's slick media system with both Apple CarPlay and Android Auto.
Porsche 718 Cayman
Year launched: 2016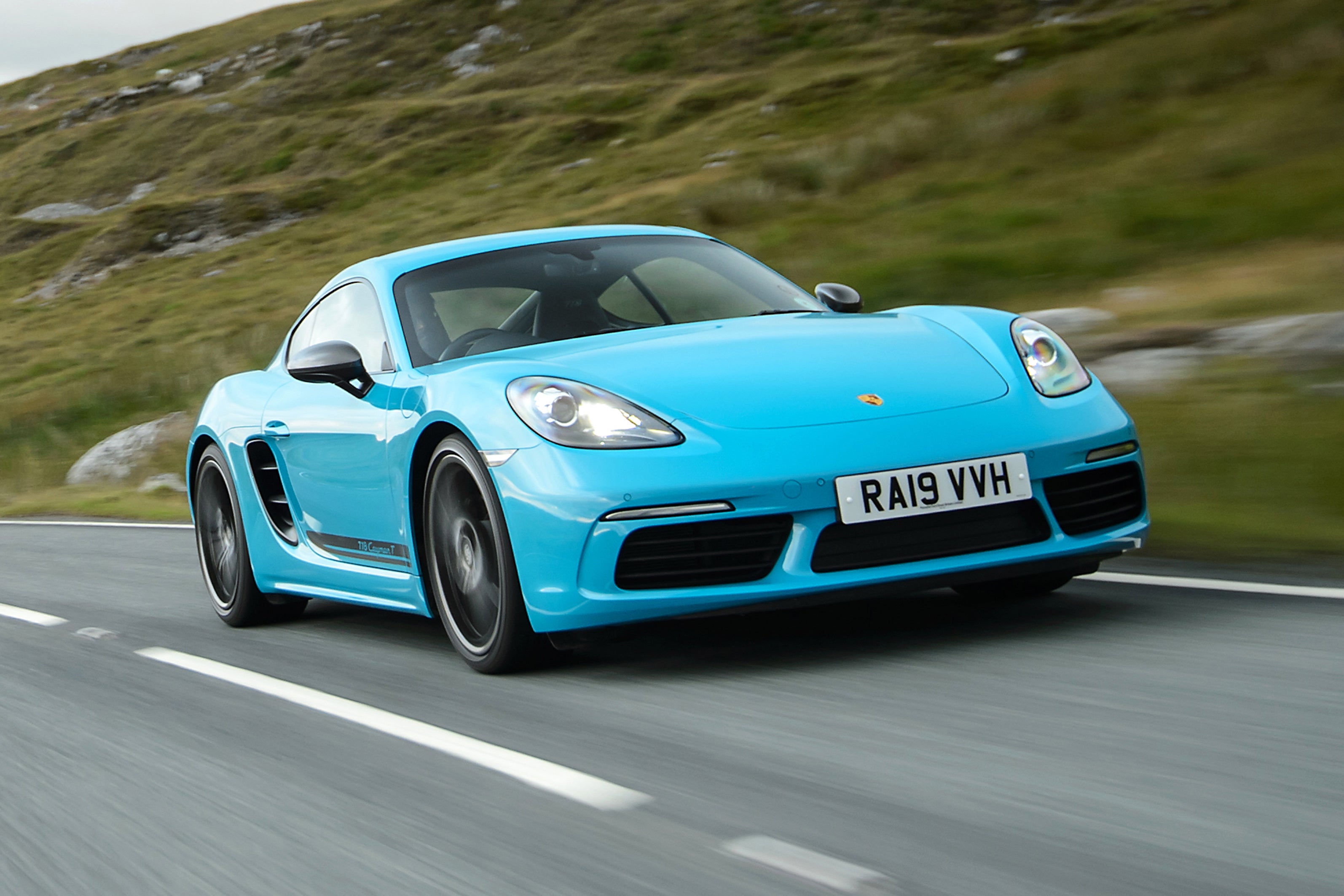 We could have included any number of Porsches here – from the 911 to the Panamera or even, at a push, the electric Taycan – but we actually think the relatively affordable 718 Cayman is one of the most appealing cars the Stuttgart brand sells.
For enthusiastic drivers, the 718 Cayman is only really matched by the likes of the Alpine A110 and Lotus Evora – and they're two very focussed (slightly too focussed) sports cars. The Cayman's interior is superb, provided you have no need to carry more than one passenger. The beauty of the Cayman is you can comfortably drive it every day.
People will think you've won the lottery (it's a Porsche after all) but it won't cost a great deal to run – both the standard Cayman and Cayman S are capable of early-30s MPG. You'll need a budget of £40,000 to buy one, but you can spend that kind of cash on a Golf GTI these days.
Bentley Continental GT
Year launched: 2018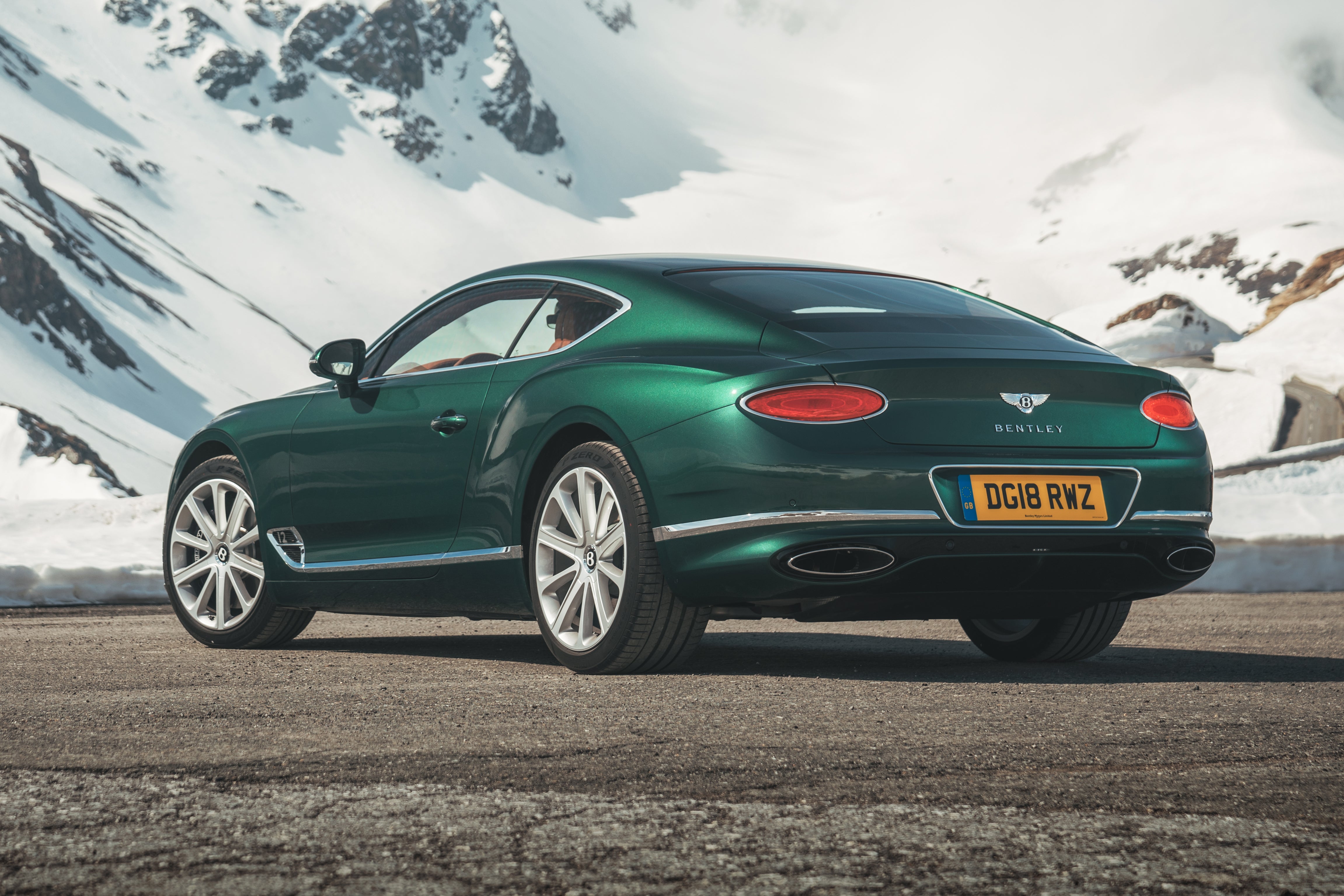 Alright, let's chuck the budget out of the window for a moment and fantasise about what you could buy if your lotto numbers came up this weekend. The Bentley Continental GT is a gloriously sumptuous coupe, with a cabin that'll never fail to distract you from whatever's going on in the outside world.
Of course, being a Bentley, the Continental GT is as much about performance as it is luxury. There are two engine to pick from – a 4.0-litre twin-turbo V8 with 550PS and 770Nm (actually our motor of choice, the consumer champions we are), or a 6.0-litre twin-turbo W12 with 635PS and 900Nm. All are four-wheel drive and come as standard an eight-speed automatic gearbox (you don't spend this kinda money to change gears yourself).
Talking of money, you'll spend upwards of £155,000 for a Bentley Continental GT, and that's before you go to town on the extensive options list. You'll need a budget of around half that for a cherished example from heycar.
Mercedes-Benz S-Class Coupe
Year launched: 2014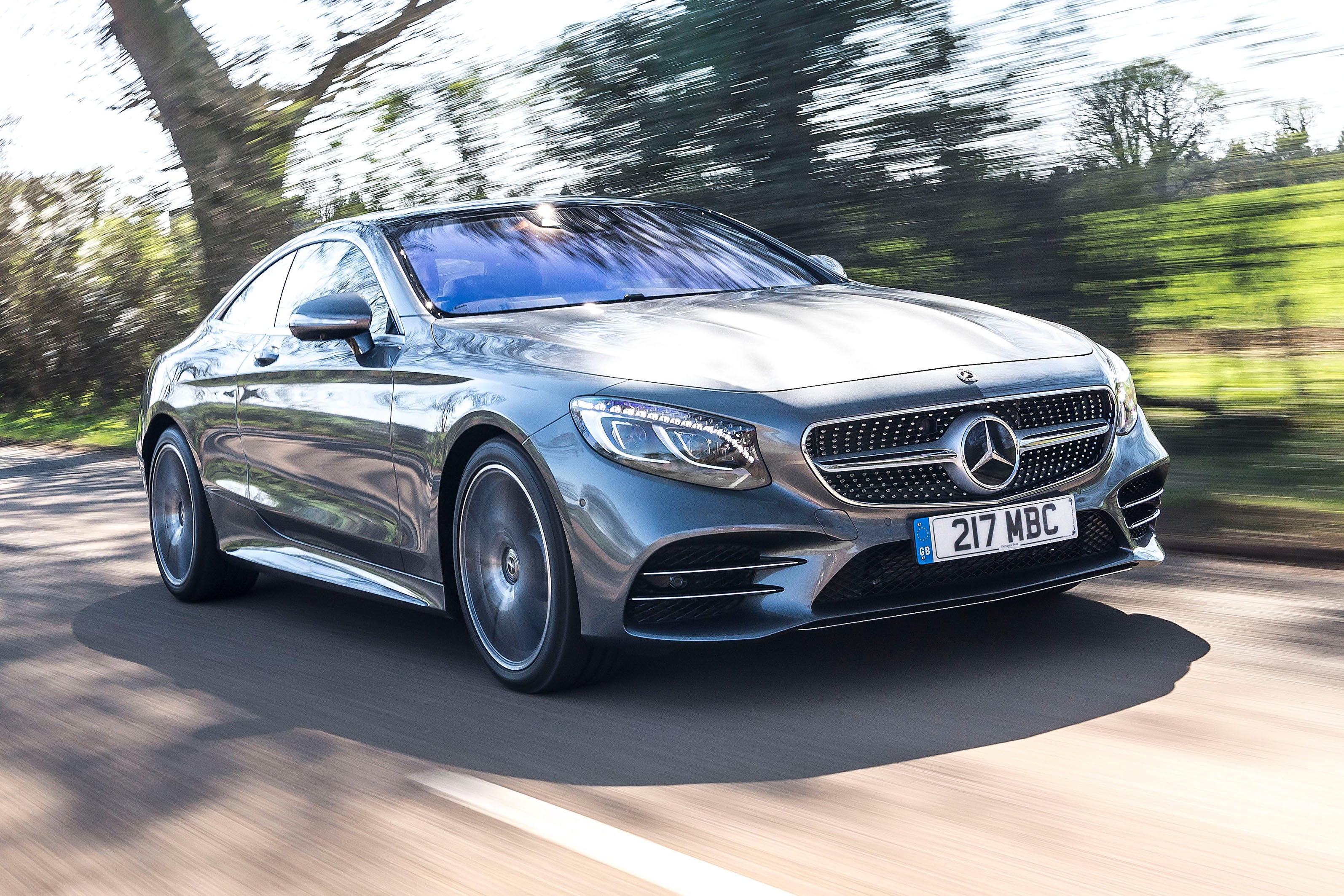 While you might lust after a Bentley Continental GT, we reckon the smart money actually goes on Mercedes-Benz's flagship coupe, the S-Class Coupe. It's based on the four-door saloon but with a slightly sleeker design (and with it, slightly less interior space).
For front-seat passengers, though, it's one of the most comfortable cars on sale. Its seats will keep you feeling fresh for hours on end, while the air suspension isolates you from bumps in the road. AMG models even come with cameras that scan the road ahead and lean the car into bends to improve agility.
You can no longer buy a new S-Class Coupe (the AMG-GT 4-Door kinda caters for that market), but around £100,000 will pick you up one of the last S63 AMG models with the 4.0-litre twin-turbo V8 engine.
Audi TT
Year launched: 2014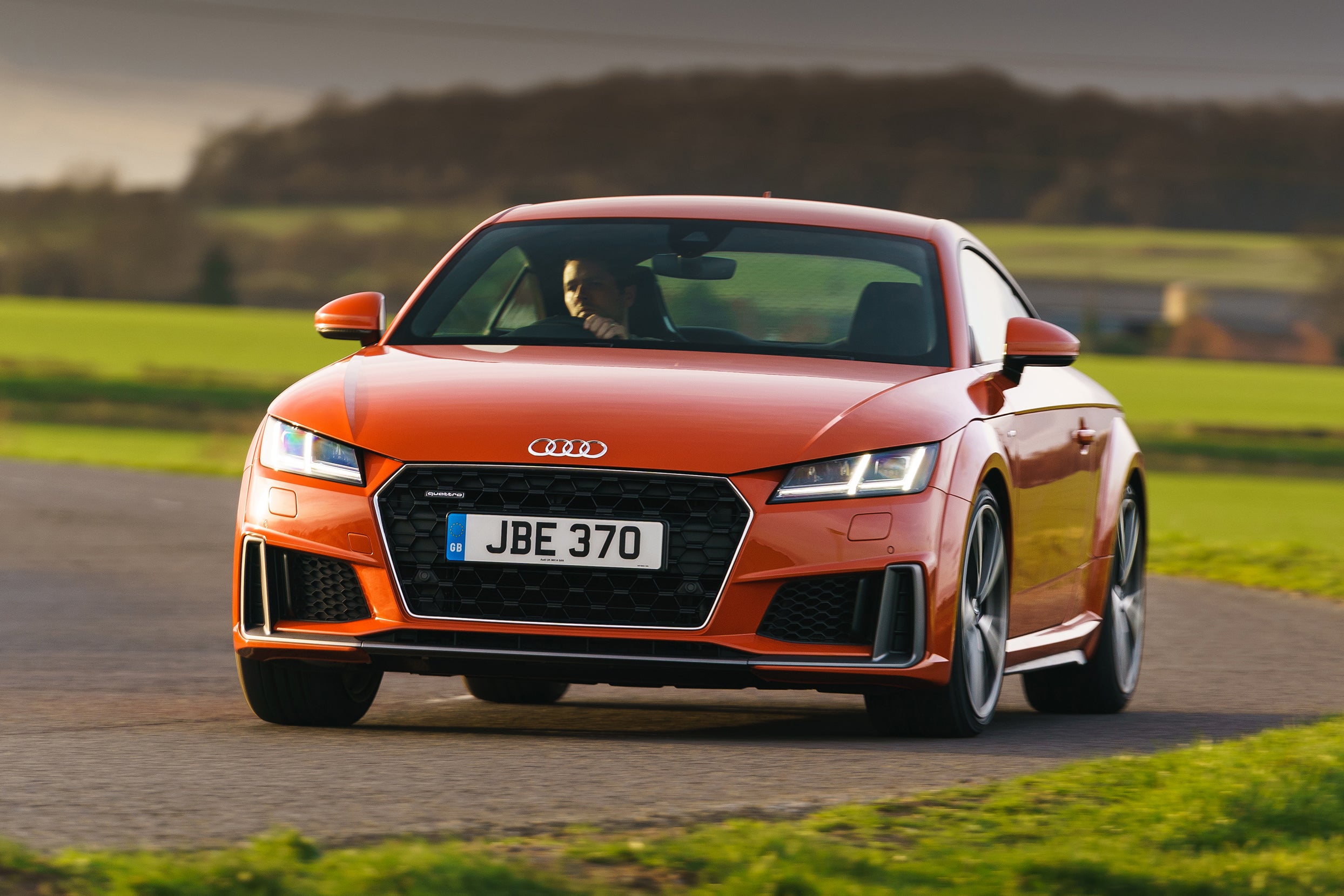 Ever since Hugh Grant drove one in 2002 rom-com About a Boy, the Audi TT has been a byword for style and sophistication. It's now in its third iteration, with an interior that's up there with the Porsche Cayman's and running costs that won't require remortgaging the house.
While the Audi TT isn't quite as fun to drive as the Porsche, there's still a wide range of engines to choose from. The Audi TT RS, with its phenomenal five-cylinder engine and quattro all-wheel drive, is probably one of the quickest A-to-B cars on the market. The standard 1.8- and 2.0-litre petrol units are more than adequate, though, while earlier models were even offered with a 2.0-litre diesel engine.
A new Audi TT starts from around £37,000 but £15,000 is enough for a warranted used example from around 2016.
Ford Mustang
Year launched: 2015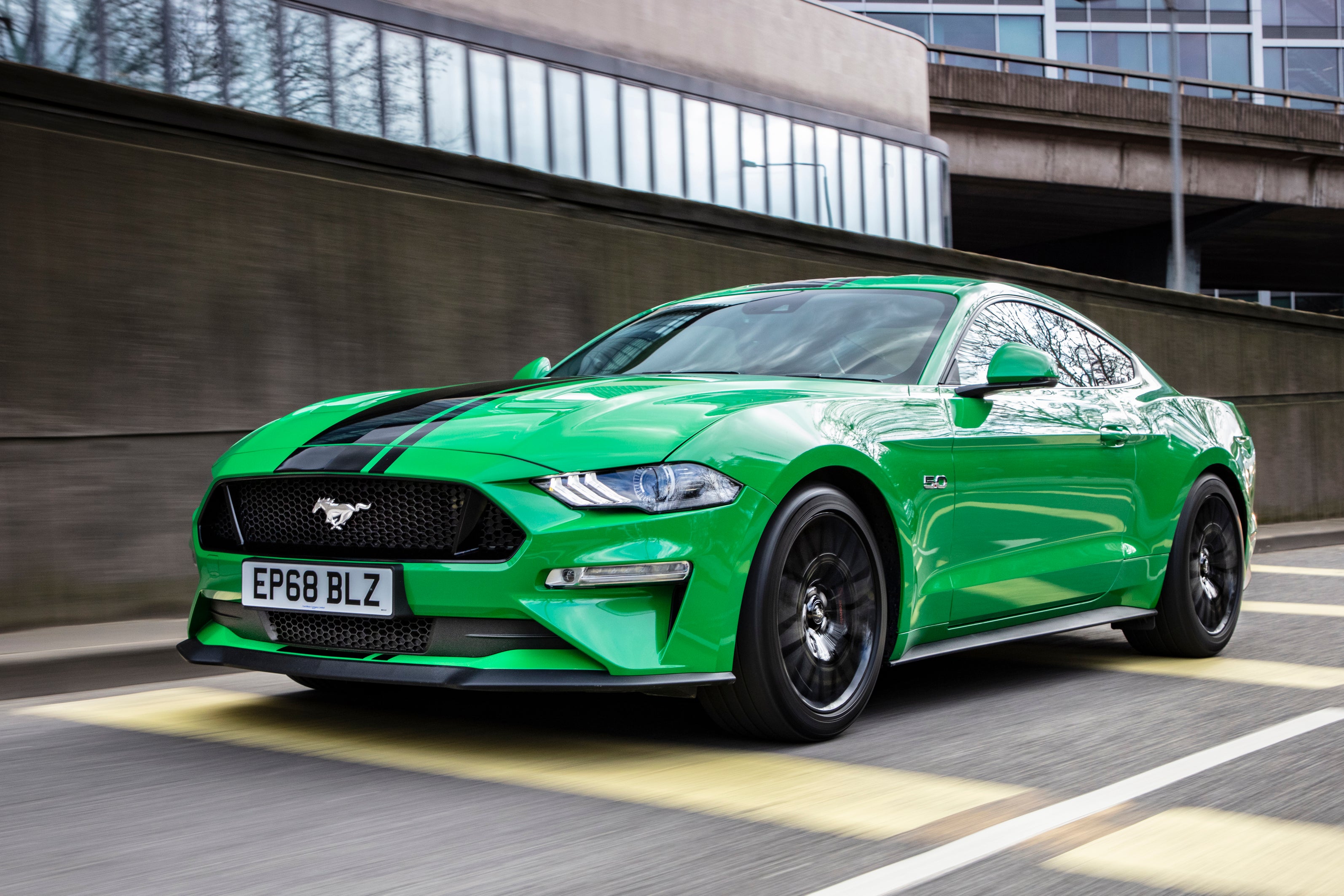 If you're not fussed about a premium badge, Ford's fab pony car is a performance car bargain. You can get a Mustang with a fairly sensible 2.3-litre EcoBoost engine but we wouldn't bother – go the whole hog with the 5.0-litre V8.
The Mustang's interior might not be as cossetting as an Audi A5's but it's guaranteed to turn more heads. Despite its below-par interior plastics, it actually feels like a much pricier car than it really is.
A new one starts from around £44,000 and values are pretty strong, but you can still save money by looking at the used market. Around £30,000 will get you an early V8 model.
Audi A7 Sportback
Year launched: 2018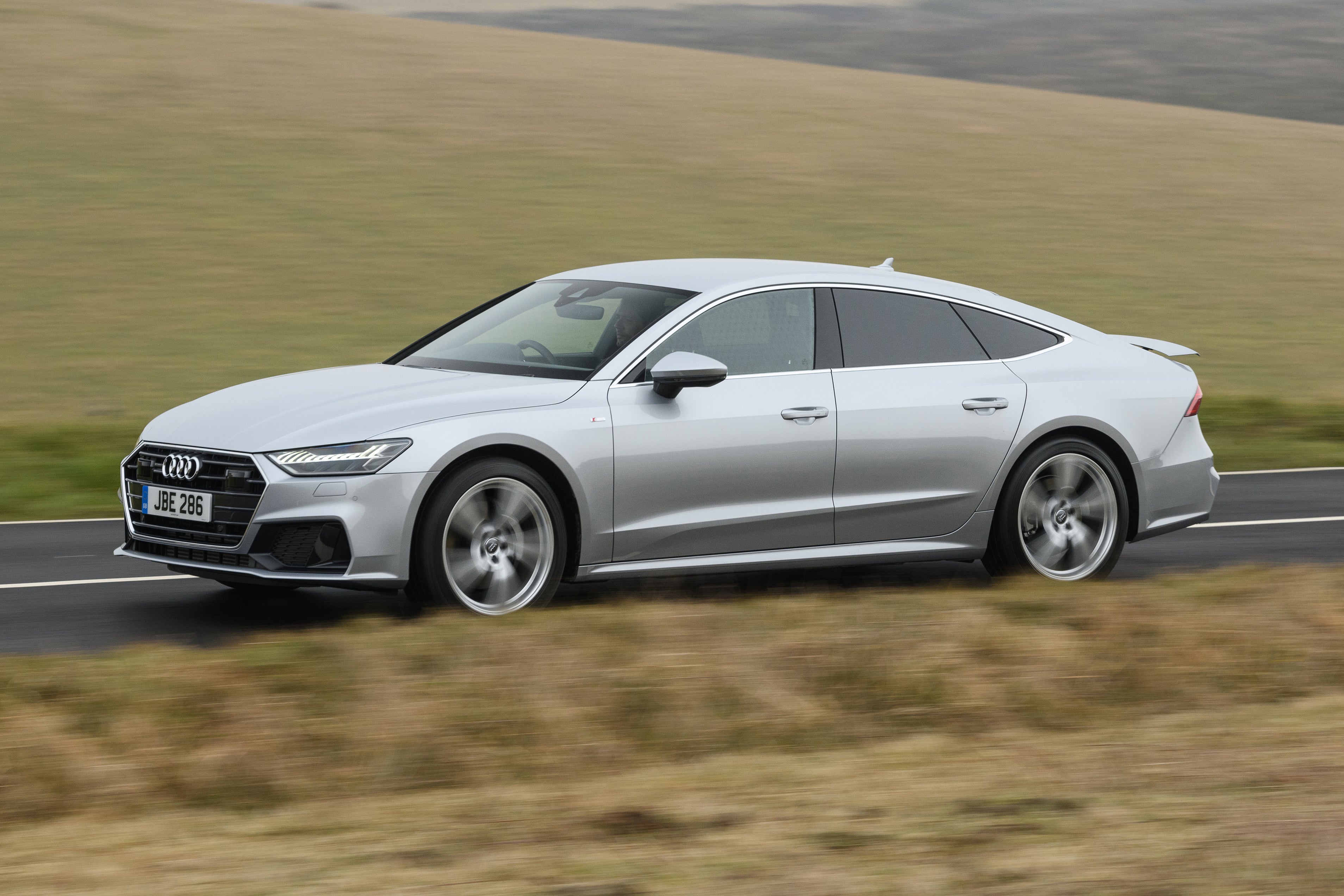 Just like Mercedes and BMW, you can pick up an Audi in just about any size and shape as you could possibly want. As its name suggests, the Audi A7 sits between the A6 and A8, with coupe-like looks but saloon car practicality.
It's a quietly classy choice, in typical Audi fashion, with an interior that isn't matched by anything this side of a Bentley Continental GT.
Thanks to its huge dimensions, it's not as sporty to drive as you might expect, but if you spend a lot of your time on the motorway, you could certainly do a lot worse than an A7 Sportback.
BMW 8 Series
Year launched: 2018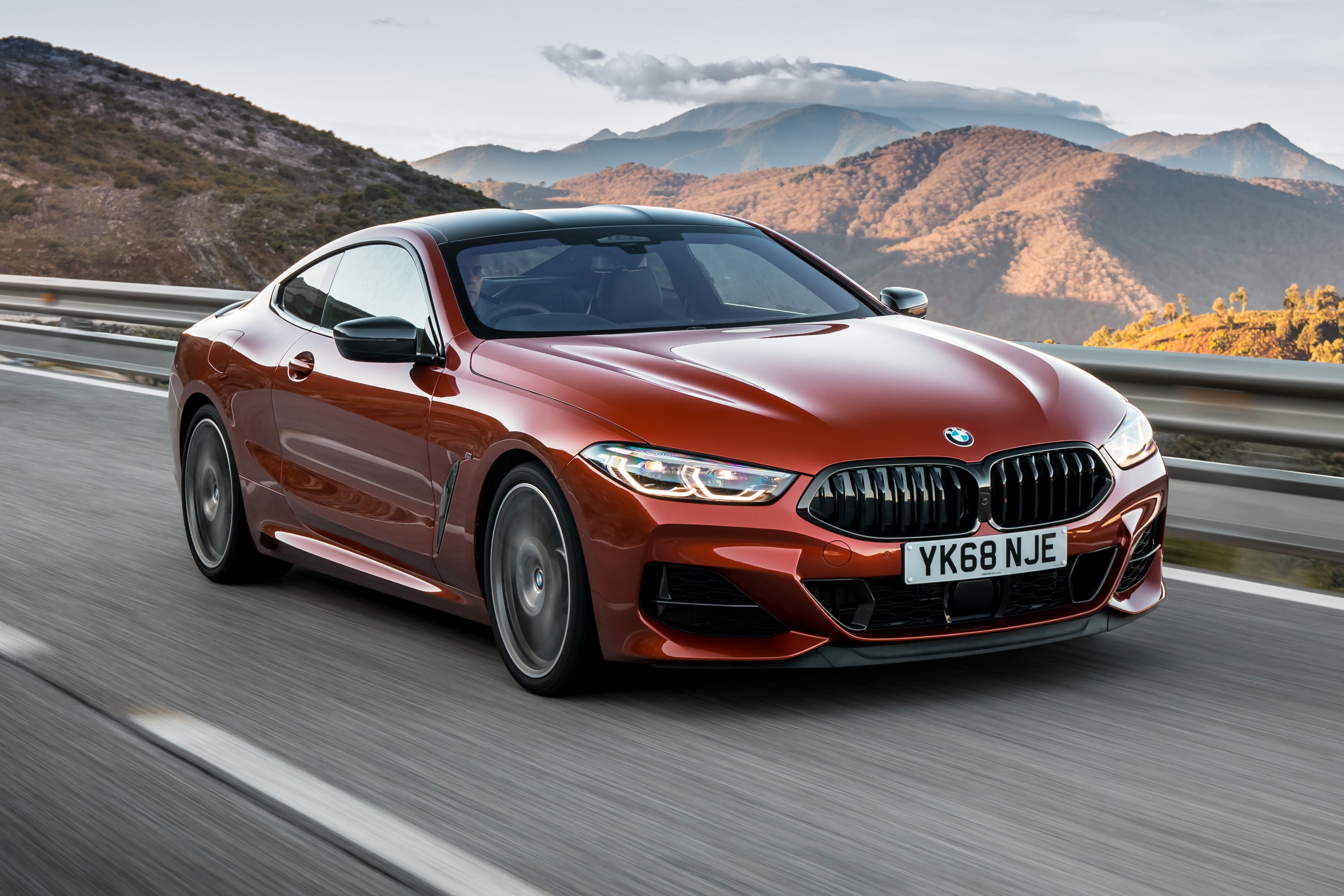 Would you like your BMW coupe to be small (2 Series), medium (4 Series) or large (8 Series)? The BMW 8 Series replaced the old 6 Series, with the new name signifying its upwards shuffle in the brand's line-up.
While it's not quite as luxurious as a Mercedes-Benz S-Class Coupe, it is more of a driver's car. Despite that, we reckon the six-cylinder diesel (badged the 840d) is actually the one to go for. Leave the V8 petrol engines to those with shares in oil companies.
While the standard 8 Series Coupe is relatively spacious, BMW also offers a four-door Gran Coupe version, which loses little of the 8's appeal. And, for those rare sunny days we get in Britain, there's also the 8 Series Convertible.
Mercedes-Benz CLA
Year launched: 2019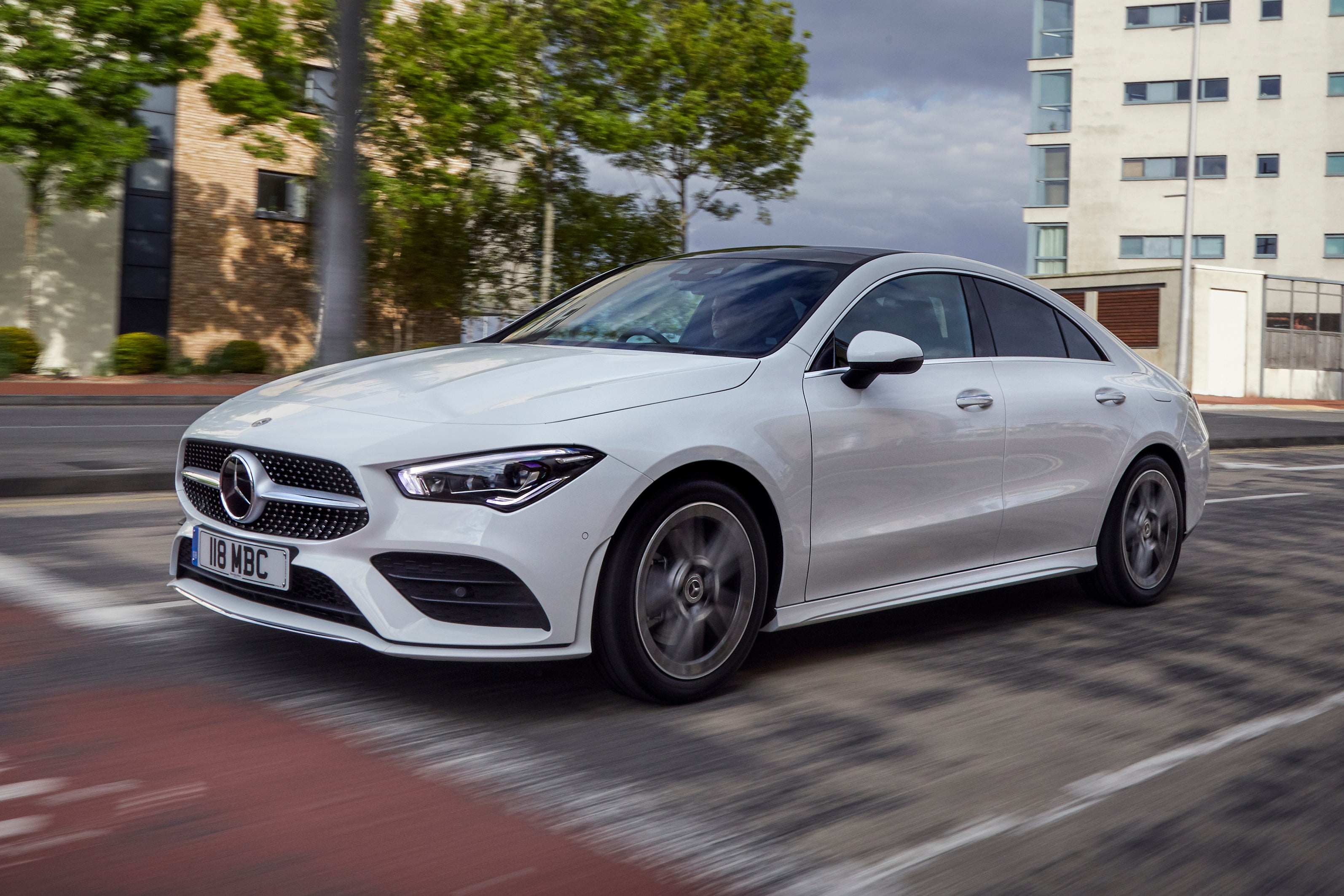 Proving you don't need to splash the cash on a desirable premium coupe, the Mercedes-Benz CLA is essentially a slightly swoopier version of the popular A-Class hatchback.
Just like the A-Class, it's got a superb interior, with super sharp infotainment screens (plural) and clever augmented reality navigation. Even with four doors, access to the rear of the CLA is a little tight, and the boot is a slightly awkward shape (although it can carry a fair amount of shopping).
There's a wide variety of engines on offer, including a plug-in hybrid and even hot AMG models. The most affordable CLA 180, with its 1.3-litre petrol engine, is punchy enough – but we'd stretch to a 2.0-litre CLA 200 at the very least.
Jaguar F-Type
Year launched: 2013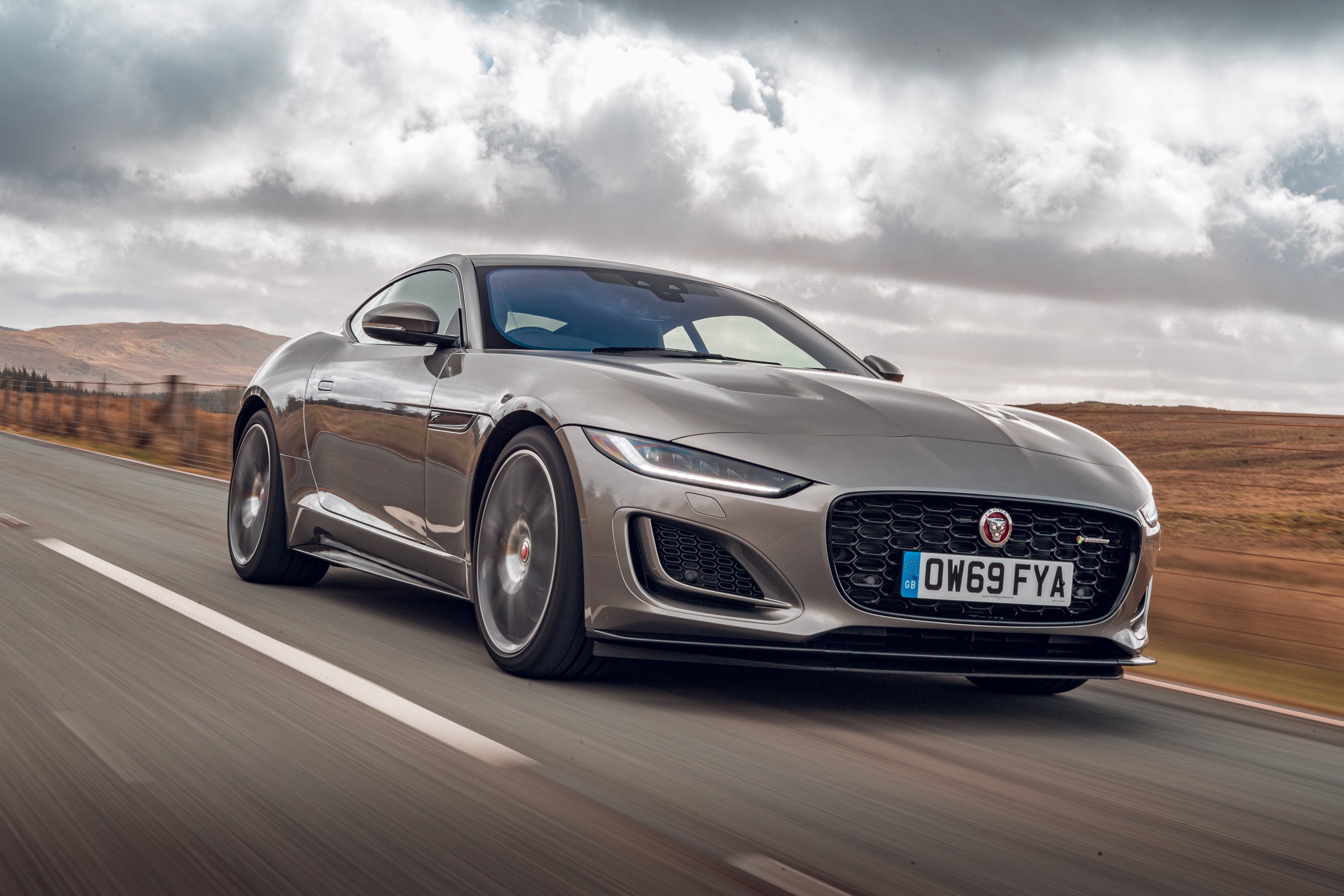 Maybe one day we'll look back at the Jaguar F-Type as a turning point for the brand. Until this desirable sports car came along in 2013, the company was popular with geriatrics but desperate for the slice of a younger audience.
You can decide whether the F-Type was successful in changing Jaguar's image, but we'll say that the F-Type is one of the most attractive cars to go on sale this decade. And it's also fantastic to drive – even the four-cylinder 2.0-litre version is a brilliantly nimble little sports car.
Unless you're on a tight budget or want to avoid regular visit to the petrol pumps, we'd go for one of the throatier models, though. There's a fabulous 3.0-litre V6 on offer while a range-topping 5.0-litre supercharged V8 provides supercar pace.
A coupe is traditionally a design-led car with two doors and a sloping rear roofline. They were popular in the 1990s with cars like the original Ford Puma, Volkswagen Scirocco and Toyota Celica. While the traditional coupe market has turned its attention towards SUVs, a coupe is still a very desirable choice. There's a wide range on sale, and you can now buy a four-door coupe or even coupe-SUVs like the Mercedes GLC Coupe and Porsche Cayenne Coupe.
If you're looking for an affordable coupe that'll put a smile on your face, you should look at the Toyota GT86 (or its rebadged twin the Subaru BRZ). Neither are still on sale but you can pick up a year-old example with low miles for around £23,000 (a saving of around £5000 off list price). Alternatively, cars like the BMW 2 Series and Mercedes CLA prove you don't have to pay a fortune for a stylish runaround with a premium badge.
Coupes with four or five doors are a relatively new niche, but they're the ideal choice if you want a luxurious grand tourer and don't want an SUV. Take a look at the brilliant Audi A7 Sportback or the stylish BMW 8 Series.
The best coupe on sale in the UK depends very much on your requirements. There's no shortage of very good coupes, in fact – we rate the latest 4 Series so highly that it scored 9/10 in its official heycar review – as did the Porsche Cayman, Mercedes-Benz S-Class Coupe and Bentley Contintental GT.
BMW 4 Series
430i M Sport 2dr Auto [Professional Media]
Lookers Skoda Newcastle upon Tyne

Northumberland, NE47AD
PCP: £355.57/mo
Representative example: Contract Length: 36 months, 35 Monthly Payments: £355.57, Customer Deposit: £3,044.00, Total Deposit: £3,044.85, Optional Final Payment: £8,740.00, Total Charge For Credit: £3,930.80, Total Amount Payable: £24,229.80, Representative APR: 10.4%, Interest Rate (Fixed): 10.4%, Excess Mileage Charge: 9ppm, Mileage Per Annum: 10,000
BMW 4 Series
420d MHT M Sport 2dr Step Auto
Manufacturer Approved
Stephen James Bmw Enfield

Middlesex, EN11SW
PCP: £708.75/mo
Representative example: Contract Length: 36 months, 35 Monthly Payments: £708.75, Customer Deposit: £5,924.00, Total Deposit: £5,924.25, Optional Final Payment: £16,707.76, Total Charge For Credit: £7,943.26, Total Amount Payable: £47,438.26, Representative APR: 10.9%, Interest Rate (Fixed): 10.9%, Excess Mileage Charge: 13.14ppm, Mileage Per Annum: 10,000
BMW 4 Series
420d MHT M Sport 2dr Step Auto
Manufacturer Approved
Vertu BMW Sunderland

Tyne and Wear, NE360BQ
PCP: £654.85/mo
Representative example: Contract Length: 36 months, 35 Monthly Payments: £654.85, Customer Deposit: £5,998.00, Total Deposit: £5,998.50, Optional Final Payment: £17,785.00, Total Charge For Credit: £6,713.25, Total Amount Payable: £46,703.25, Representative APR: 8.9%, Interest Rate (Fixed): 8.56%, Excess Mileage Charge: 9.6ppm, Mileage Per Annum: 10,000