Best coupes for £15,000

Written by
heycar editorial team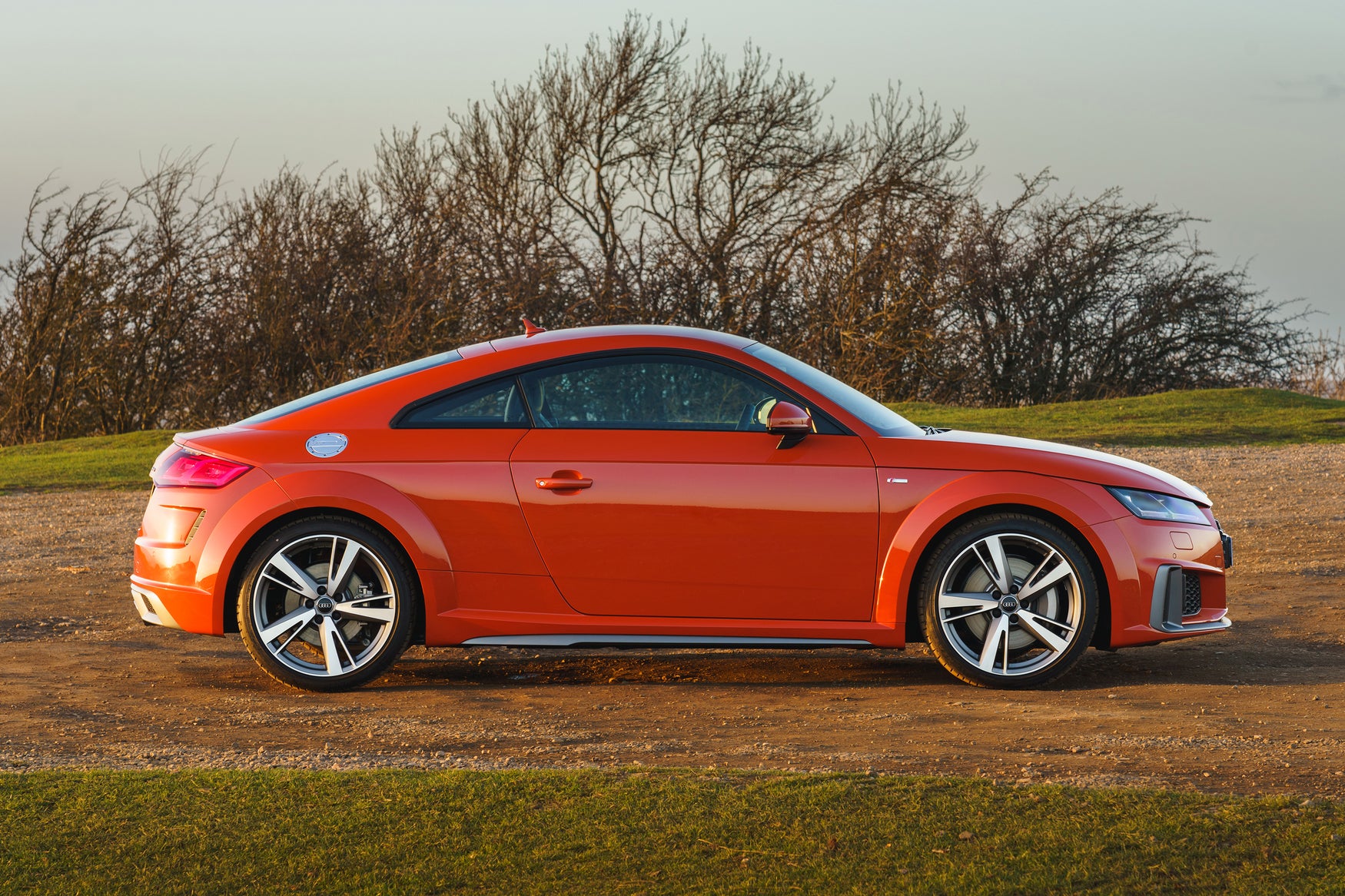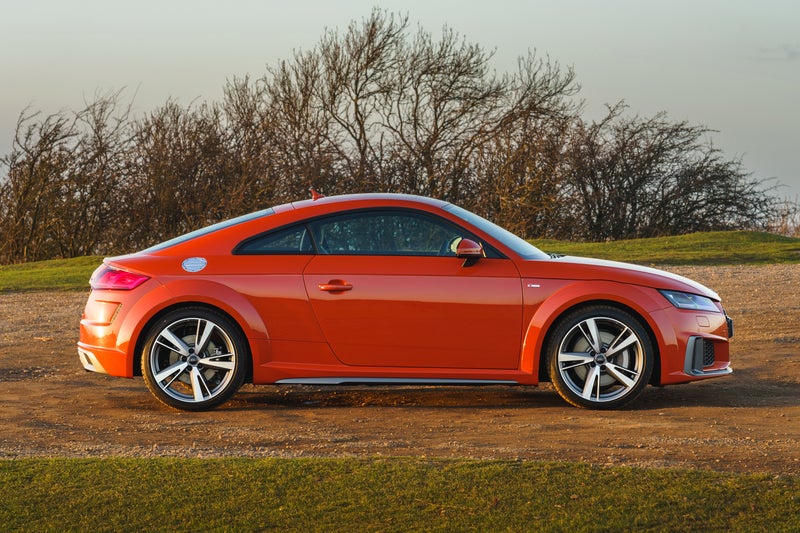 What are the best used coupes for £15,000 or less? Read our in-depth list to find the best budget coupes stretching from sporty to comfortable.
With £15,000 in your pocket, you can choose from a range of coupes that are premium, practical and also perfectly enjoyable to drive.
Cars like the BMW 4 Series and Mercedes-Benz E-Class are well within your reach - or you could go down the path marked 'driver pleasure' and pick up a rather tasty Audi TT or Subaru BRZ.
BMW 4 Series
Year launched: 2012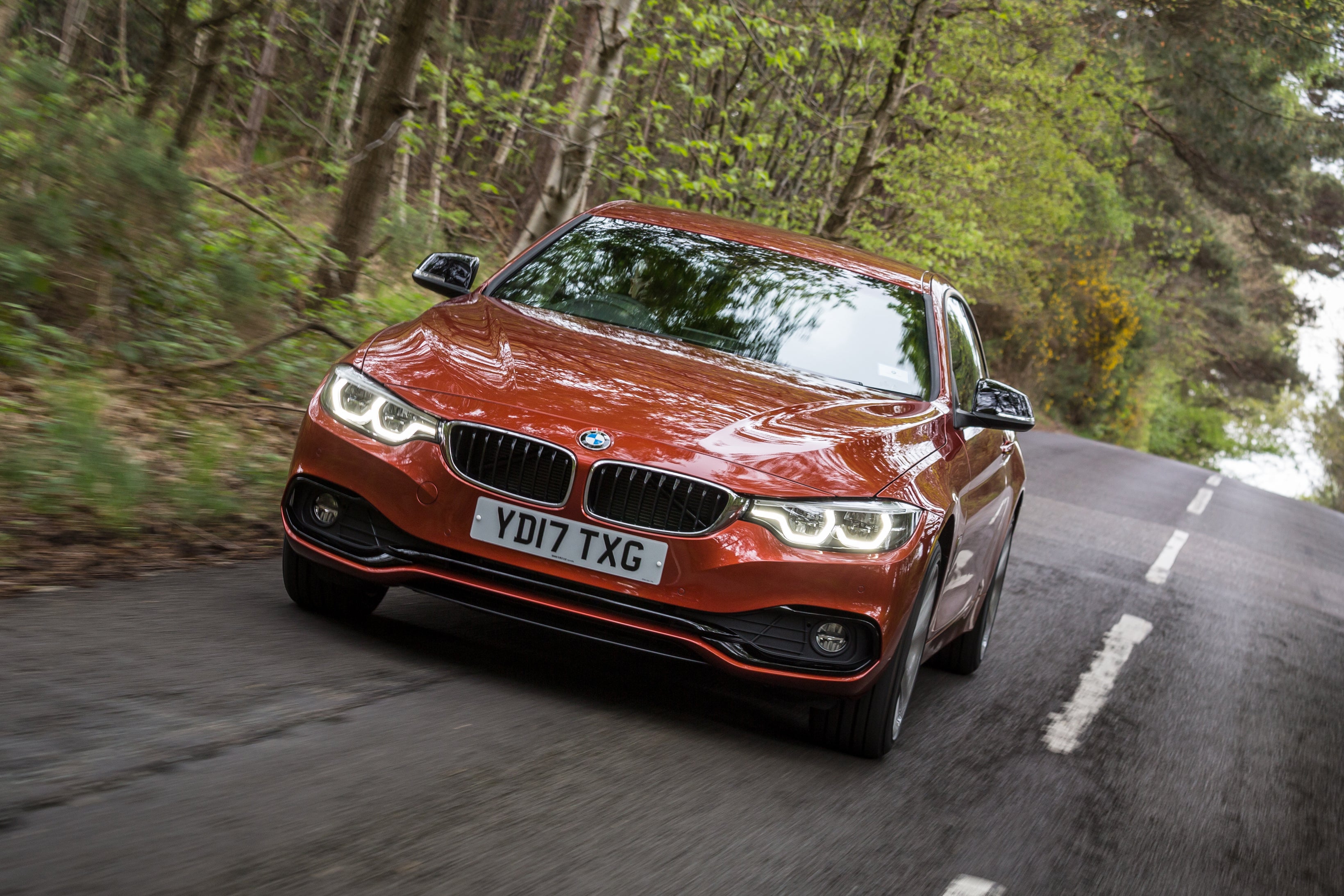 When it comes to desirable coupes, the BMW 4 series is right up there in the sweet spot of boasting both practicality and performance.
Not only is it a great piece of design, it's also offers a pretty flawless line-up to choose from. Whichever engine you go for, you won't be disappointed. The 420d diesel was the bestseller and it's easy to see why. With 184PS and 380Nm of torque, it's quick and strong, yet will return 60.1mpg.
Oh and did we mention it's great to drive? Yep, whether you're just popping for a pint of milk or out for a drive, you'll love every minute behind 4 Series' wheel.
Mercedes-Benz E-Class Coupe
Year launched: 2009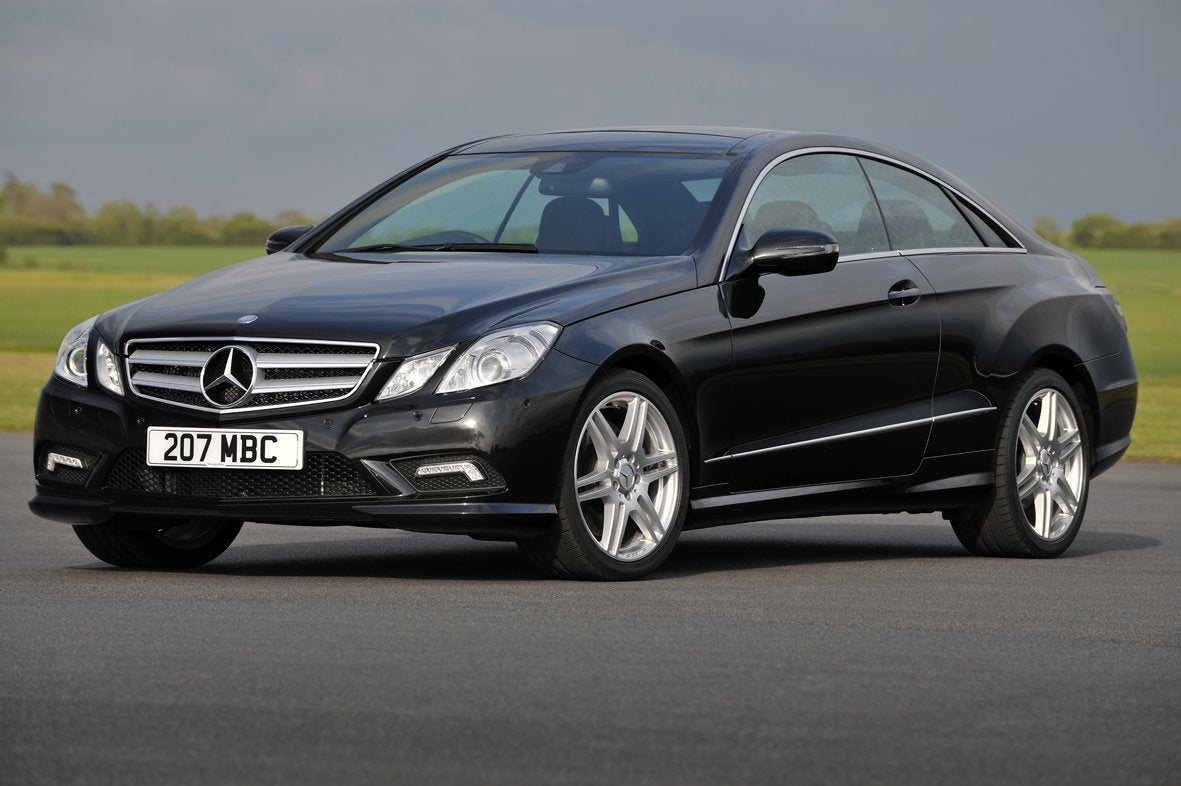 Much like the E-Class saloon, the Mercedes-Benz E-Class Coupe is excellent in almost every way. It's comfortable to drive, the interior is fabulous, and it still looks the part especially in sporty AMG Line trim (which is handy because it's the only trim level).
Luckily, buyers have a bit more choice when it comes to engines. The best all rounder is probably the 2.0-litre E 220 d. It's got enough punch to keep you engaged and also offers decent fuel economy. If you can, hunt out one with the upgraded 12.3-inch touchscreen as the entry level 8.4-inch was, well, rubbish.
Out on the open road, this car isn't that happy being pushed through the corners. It's not that agile the steering's dead and it feels like it is – a big heavy coupe. That said, there's plenty of room up front for two and 450-litres of boot space - more than enough for a weekend away.
Subaru BRZ
Year launched: 2012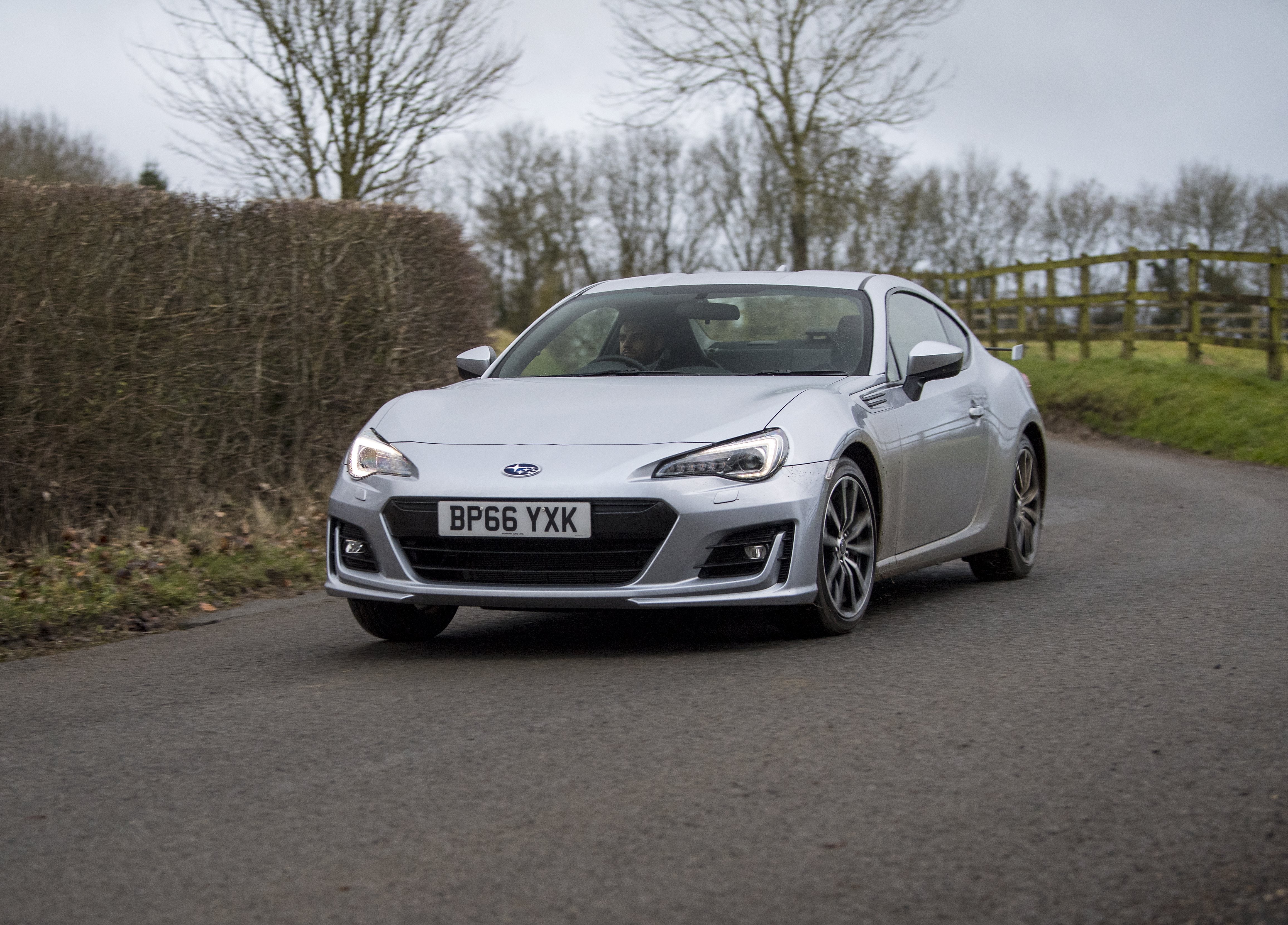 If you fancy a coupe that offers a bit more in terms of driver engagement and a bit less when it comes to creature comforts and practicality, then have a look at the Subaru BRZ.
Jointly developed with Toyota (which has its own version in the shape of the Toyota GT86), Subaru brought its A-game to the table with an excellent engine and keen handling. As such, it's a joy to tool around in. There's no turbo so you have to work the engine hard to get the best from it, but it's a rewarding steer, that's for sure.
It's possibly not for the feint hearted (or those with a bad back) as it's only 1300mm tall and sits every low to the ground. It's definitely a 2+2, though, and luggage space is adequate rather than generous.
Audi TT
Year launched: 2014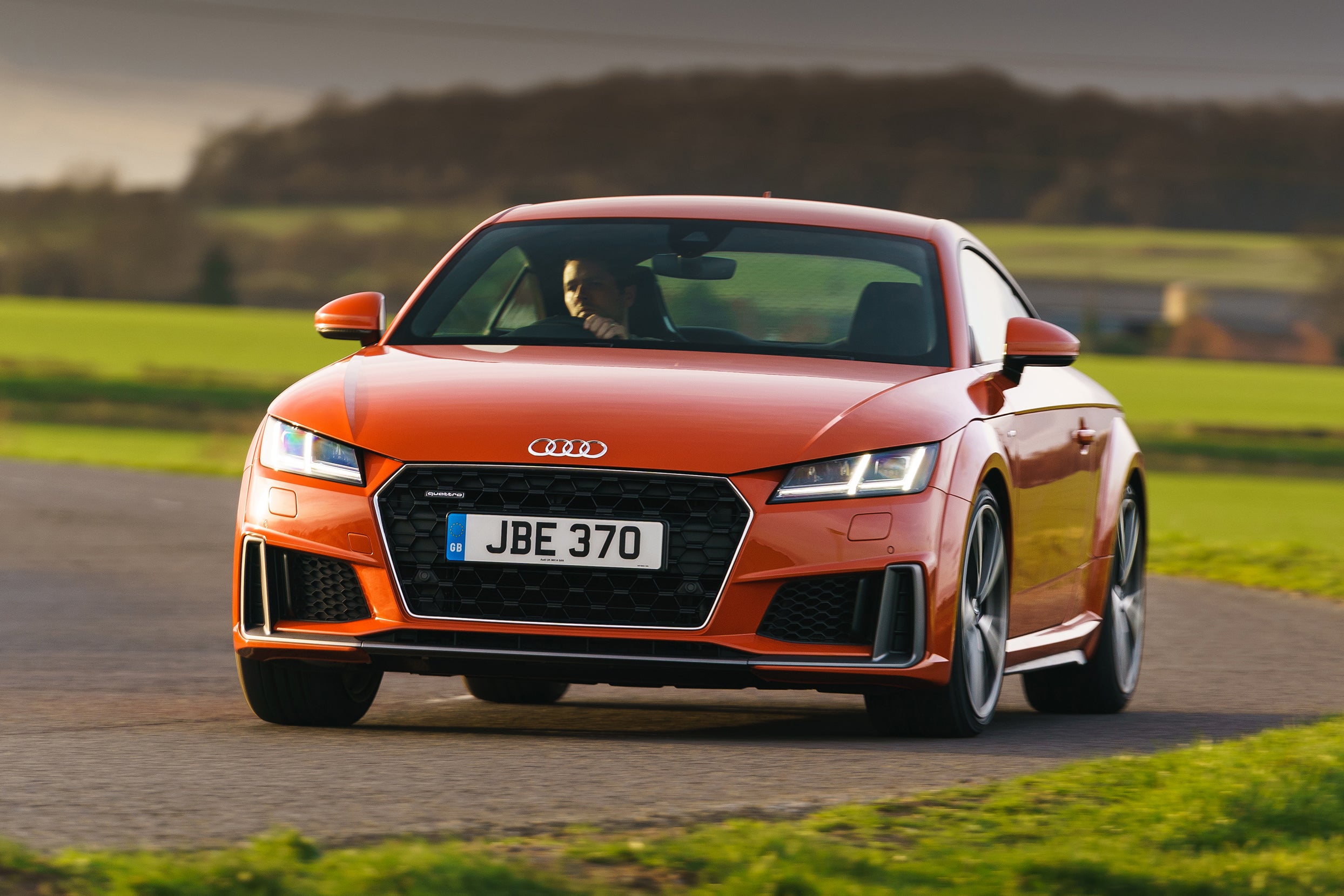 When it comes to coupes, the Audi TT is a great all-rounder. It's a fine looking motor car that's light, fast and offers decent economy. Inside, it's just as good thanks to Audi's 'virtual' cockpit (it's real, don't worry, it's digital…)
This third-generation of the Audi's coupe retains the familiar look and feel of the original TT shape (think sculpted bonnet and rounded wheelcarches) but also gets larger side air intakes and razor-sharp headlights that give it a more purposeful look.
Engine wise, we'd actually opt for a 2.0-litre TDI with front-wheel drive - it's got a ton of get up and get gone but will still return 67.3mpg. To put it another way: you can drive it like you stole but won't have to rob a bank to put fuel in it.
Audi A5
Year launched: 2007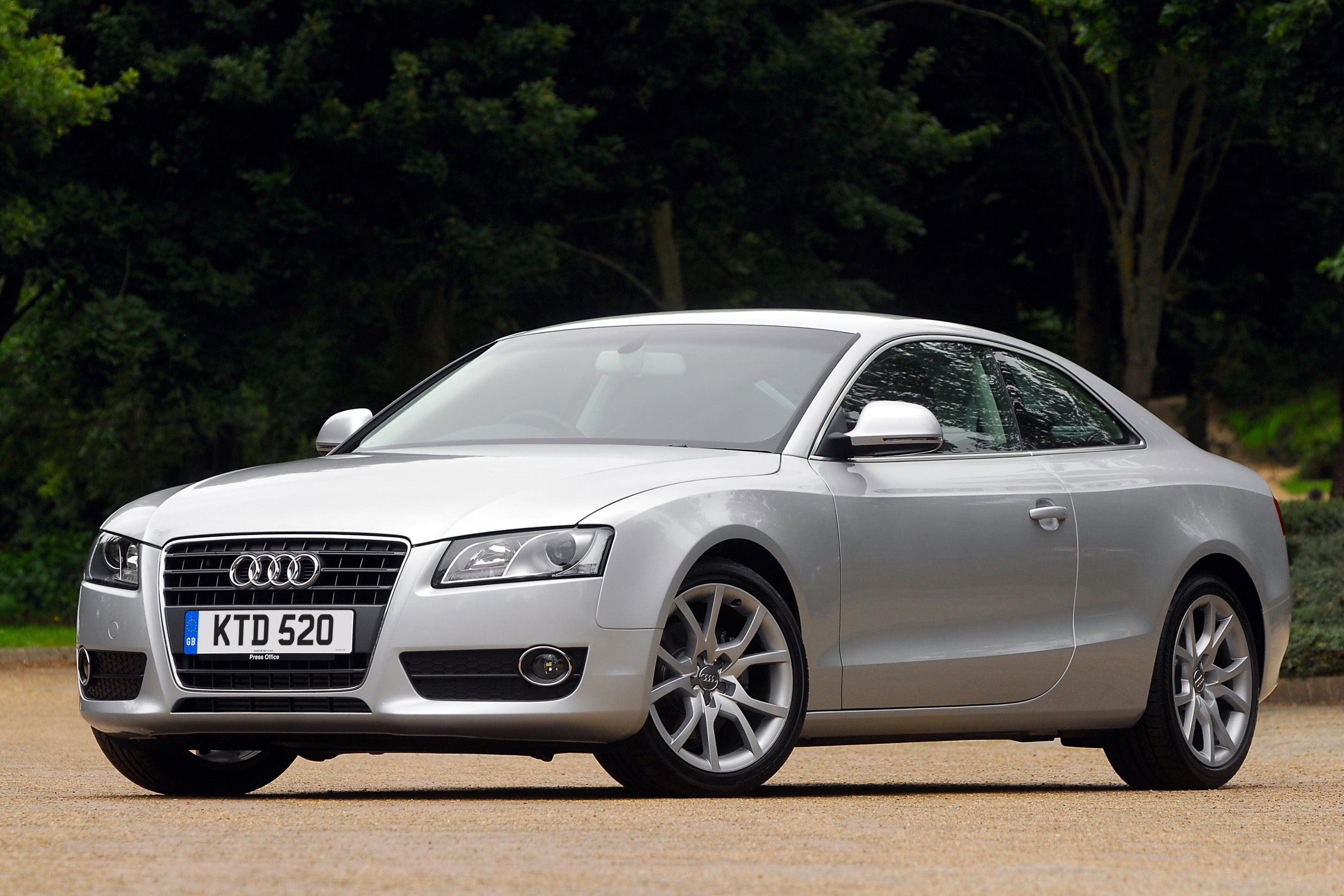 Despite first being launched in 2007, the Audi A5 is still a contender thanks to constant tweaks when it comes to engines and equipment.
Perhaps where it most shows its age is inside. The cabin feels very well made but the centre stack and infotainment make it feel outdated nest to the sleek layout of the others car on this list. The rear seats are big enough for small children, and there's ample space for you and your passenger.
But it's still a high-quality car that's great to drive. It's quiet and refined and if you go for something like a 2.0-litre diesel with 177PS you'll have some power to play with and a decent level of fuel economy. You also probably won't notice it's a diesel - such is the refinement on offer. It's sporty to a point, but too much about comfort for some driver's tastes.
A coupe is a car with two-doors and sporty looks. Coupes tend to have sportier handling than the four-door saloons they are (usually) based on.
The point of a coupe is that it looks sportier than a four-door car, but still offers a reasonable amount of practicality.
Is a coupe a sports car? No, it is not. Coupes are often based on a four-door car, whereas a sports car will usually be a standalone model. Sports cars tend to be even more engaging to look at and drive than a coupe.
Audi TT
1.8T FSI Sport 2dr
Lookers Audi Stockton-on-Tees

Durham, TS183UR
PCP: £226.59/mo
Representative example: Contract Length: 36 months, 35 Monthly Payments: £226.59, Customer Deposit: £2,204.00, Total Deposit: £2,204.85, Optional Final Payment: £7,420.00, Total Charge For Credit: £2,856.50, Total Amount Payable: £17,555.50, Representative APR: 9.9%, Interest Rate (Fixed): 9.87%, Excess Mileage Charge: 9.6ppm, Mileage Per Annum: 10,000
Audi TT
1.8T FSI S Line 2dr
Perrys Peugeot Blackburn

Lancashire, BB16JT
PCP: £253.23/mo
Representative example: Contract Length: 37 months, 36 Monthly Payments: £253.23, Customer Deposit: £2,310.00, Total Deposit: £2,310.90, Optional Final Payment: £7,986.00, Total Charge For Credit: £4,007.18, Total Amount Payable: £19,413.18, Representative APR: 12.9%, Interest Rate (Fixed): 6.6%, Excess Mileage Charge: 15ppm, Mileage Per Annum: 10,000
Audi TT
1.8T FSI Sport 2dr
Harratts Used Car Centre Wakefield

Yorkshire, WF43BB
HP: £413.95/mo
Representative example: Contract Length: 36 months, 36 Monthly Payments: £413.95, Customer Deposit: £2,293.00, Total Deposit: £2,293.50, Total Charge For Credit: £1,905.70, Total Amount Payable: £17,195.70, Representative APR: 9.5%, Interest Rate (Fixed): 9.06%