Best coupes for £20,000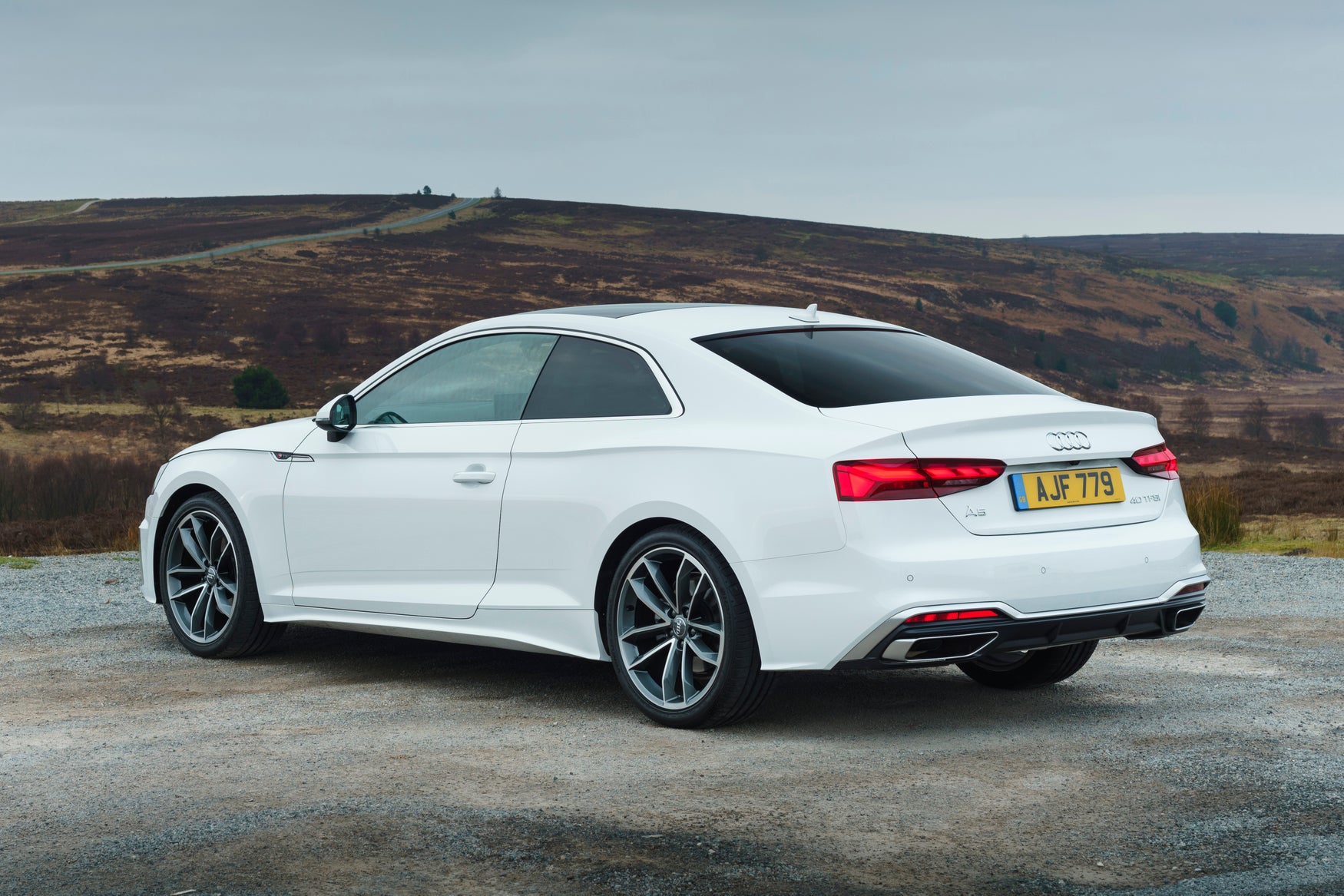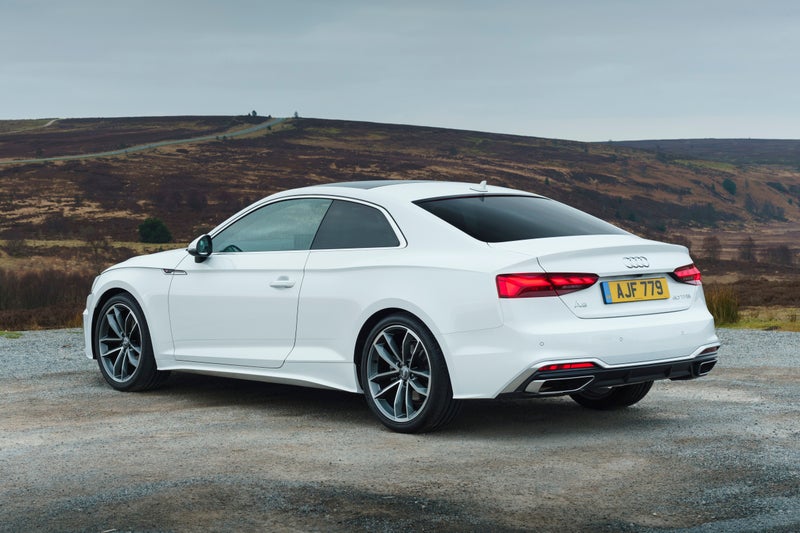 If you want the style of a coupe, you needn't pay a fortune. We've gathered a list of the 10 best used coupes on the market today.
By splashing the cash on a stylish coupe rather than the latest trendy SUV, you're telling the world that you're a rule breaker. You don't care about a commanding driving position or a big boot - instead, you want a sporty two-door with a fab interior and - usually - a more sporty driving experience than the equivalent hatchback.
£20,000 opens up a plethora of coupe options on the used market. From the fun-to-drive Toyota GT86 to the stylish BMW 4 Series and even bolder alternative like the Bentley Continental GT, you might be surprised what you can get for £20,000.
Lexus RC
Year launched: 2014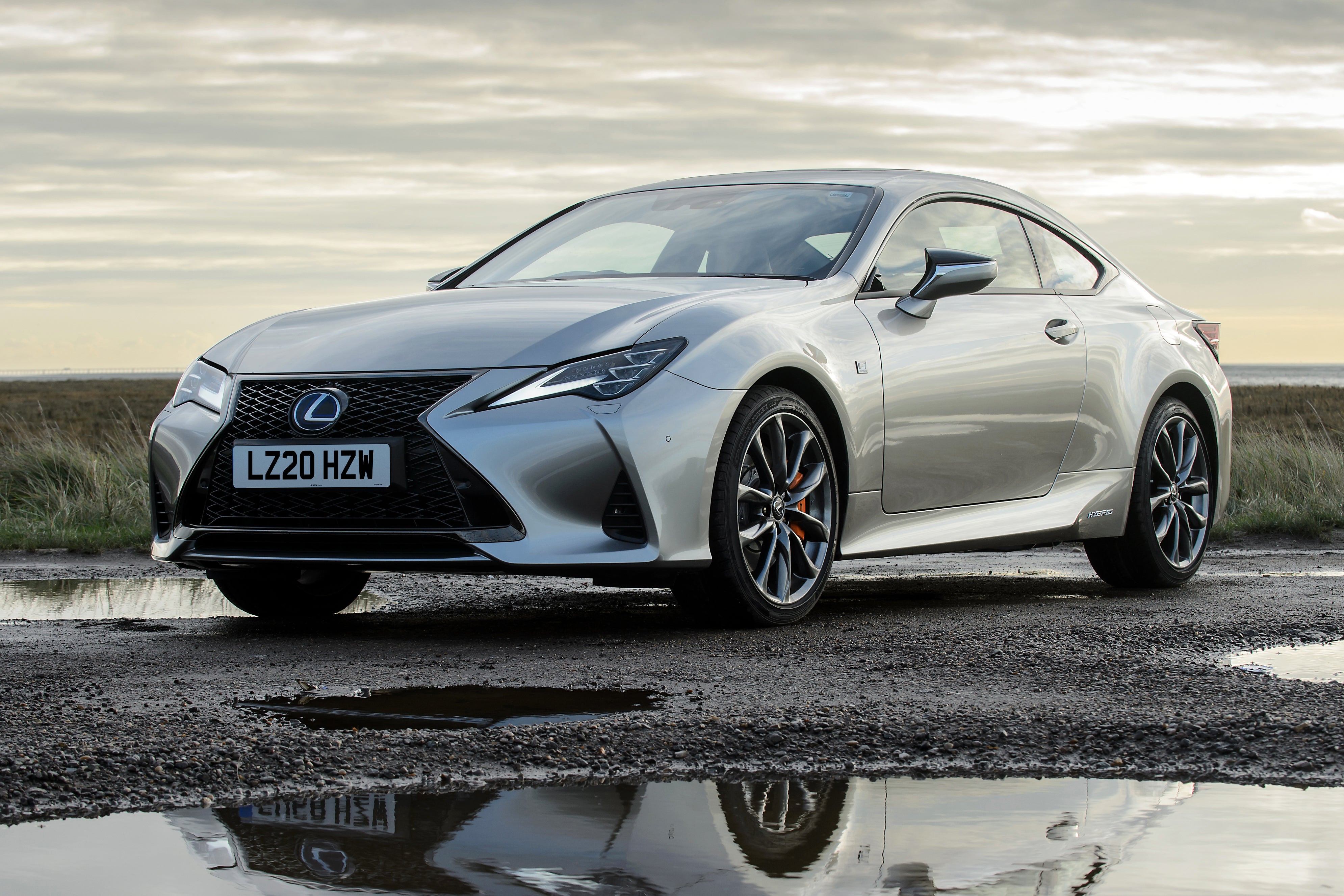 If you want your coupe to stand out in the golf club car park, the Lexus RC should be on your shortlist. Even though it's been on sale since 2014, it still looks the business today - helped by a facelift in 2019. It sells in much smaller numbers than German alternatives, too, so you're unlikely to park next to another.
Being a Lexus, the RC is likely to be an extremely reliable choice (Lexus drivers are a satisfied bunch according to ownership surveys). Go for the hybrid RC 300h (which accounts for most RC sales) and it won't cost much in fuel, either.
If you're looking for thrills, hunt out a Lexus RC F. It's a rival to the BMW M4 and Mercedes-AMG C63 Coupe, using a throaty 5.0-litre V8 naturally-aspirated engine.
BMW 4 Series
Year launched: 2013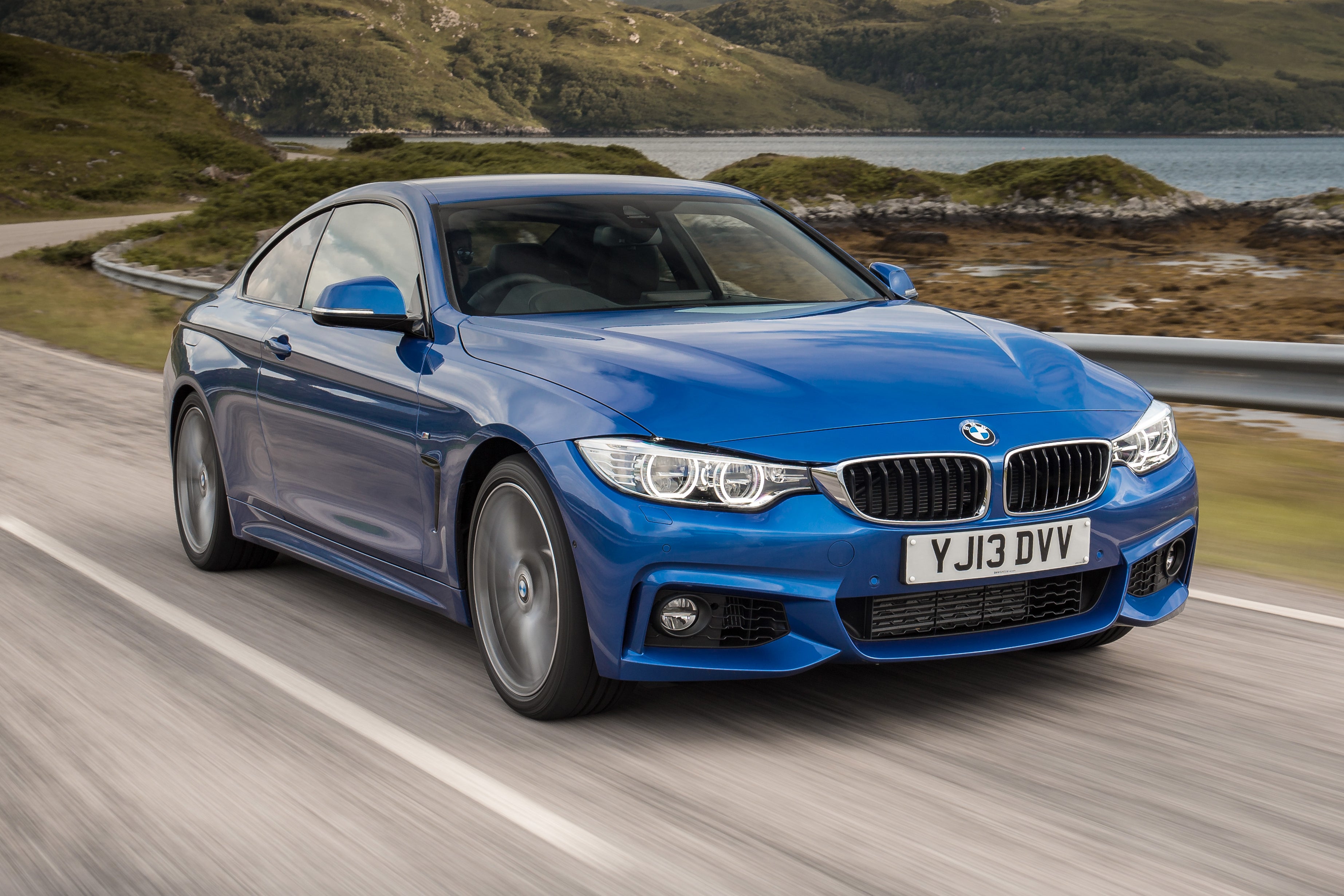 Essentially a coupe version of the BMW 3 Series, the BMW 4 Series combines classy looks with a quality interior and a surprising amount of practicality - with a decent boot and room in the back for kids.
In true BMW form, it's great to drive, with a wide range of engines available. You won't go wrong with any of them, really - the diesels are popular with high-mileage users, while the petrol models will appeal to traditionalists. We rate the 420i, although the six-cylinder 435i or 440i will catch your eye if you're seeking a bit more performance.
A new BMW 4 Series will set you back upwards of £40,000 but the wonders of depreciation mean you'll be able to buy an example from just two years ago for less than half that.
Jaguar XK
Year launched: 2006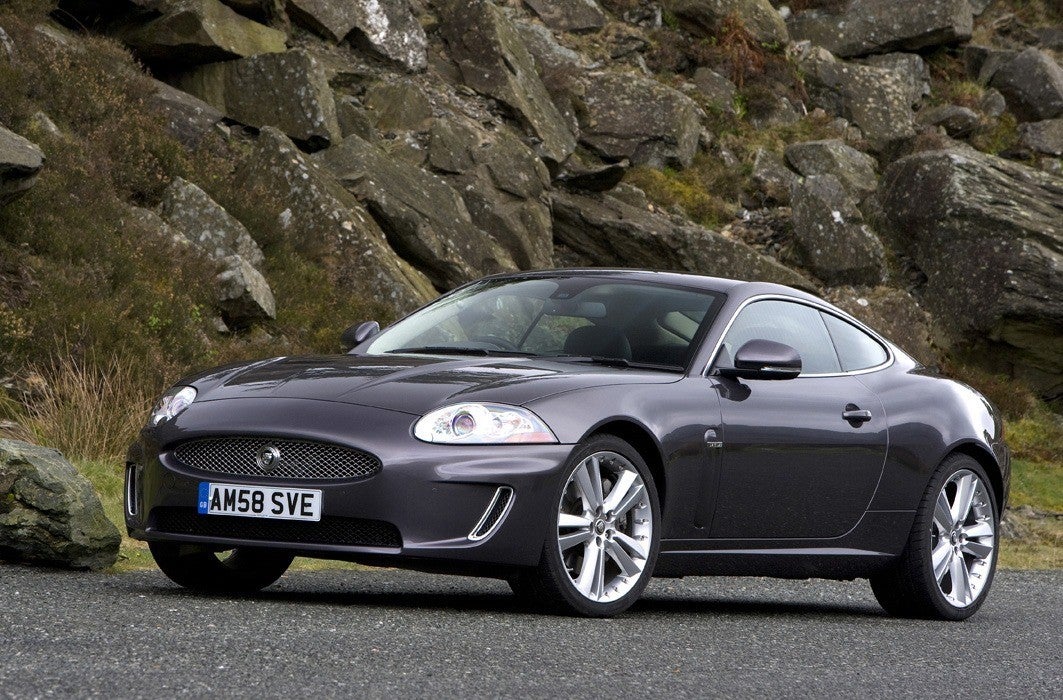 Arguably the most desirable Jaguar this side of an F-Type, the Jaguar XK is a luxurious sports car offering effortless performance, a high-quality interior and superb refinement. You'll need to factor in slightly higher running costs than a lot of the coupes featured here, but you do get an enormous amount of car for your money.
A sum of £20,000 will get you a 2012 example with facelifted looks and refreshed interior trim. The 5.0-litre V8 engine sounds incredible and might not be quite so thirsty as you might expect - the 385PS model will be sufficient for most buyers and officially returns up to 25mpg.
Hunt out a supercharged XKR-S for the ultimate in 'push you back in your seat' performance.
Volkswagen Scirocco
Year launched: 2008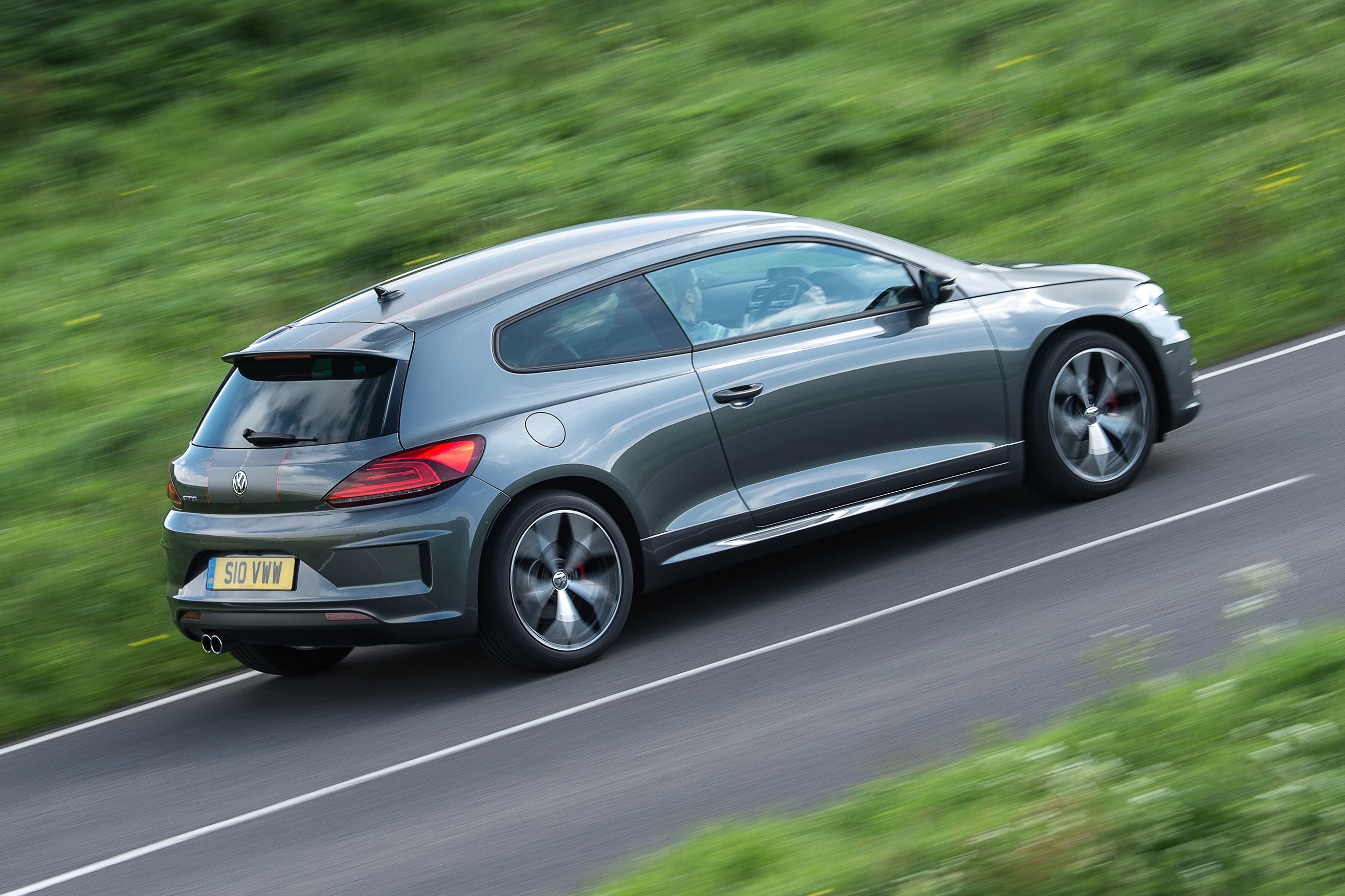 While the Volkswagen Golf is a popular family car, those buyers who'd prefer something a little sportier and don't really need the practicality are catered for with the Volkswagen Scirocco.
That's not to say the Volkswagen Scirocco isn't a practical car. Teenagers will be fine in the rear seats (although there's only two of them), and the boot can carry 312-litres of luggage (which is pretty good).
It feels slightly more agile to drive than the popular Golf but its shared engine line-up means it won't cost a great deal to run. Our engine of choice is the 2.0-litre TSI - a £20,000 budget will get a late example from 2017.
Porsche Cayman
Year launched: 2005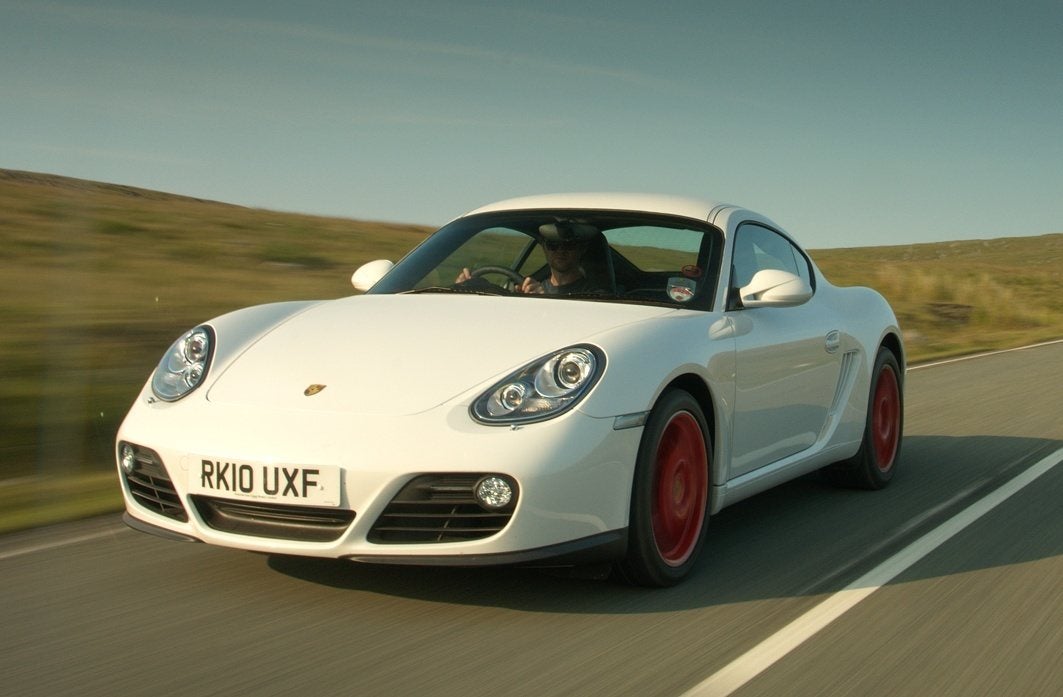 If you're after a coupe that's simply brilliant to drive, you should be looking at the Porsche Cayman. Don't think of it as a cut-price 911 - it's smaller and more agile than its pricier relation, and has quite a strong enthusiast following.
For £20,000, you'll get the more powerful Cayman S with the 3.4-litre flat-six engine from around 2010 – pre-2010 models are known to be less reliable. Of course, you're buying an older Porsche with a thirsty engine, so don't expect the running costs of a Volkswagen Scirocco.
If you're concerned, you might be better looking at the standard Cayman (rather than the Cayman S). With 265PS, this is potent enough for most buyers. Officially it'll return around 30mpg and, with some gentle driving, Real MPG data reveals this can be fairly realistic.
Audi TT
Year launched: 2014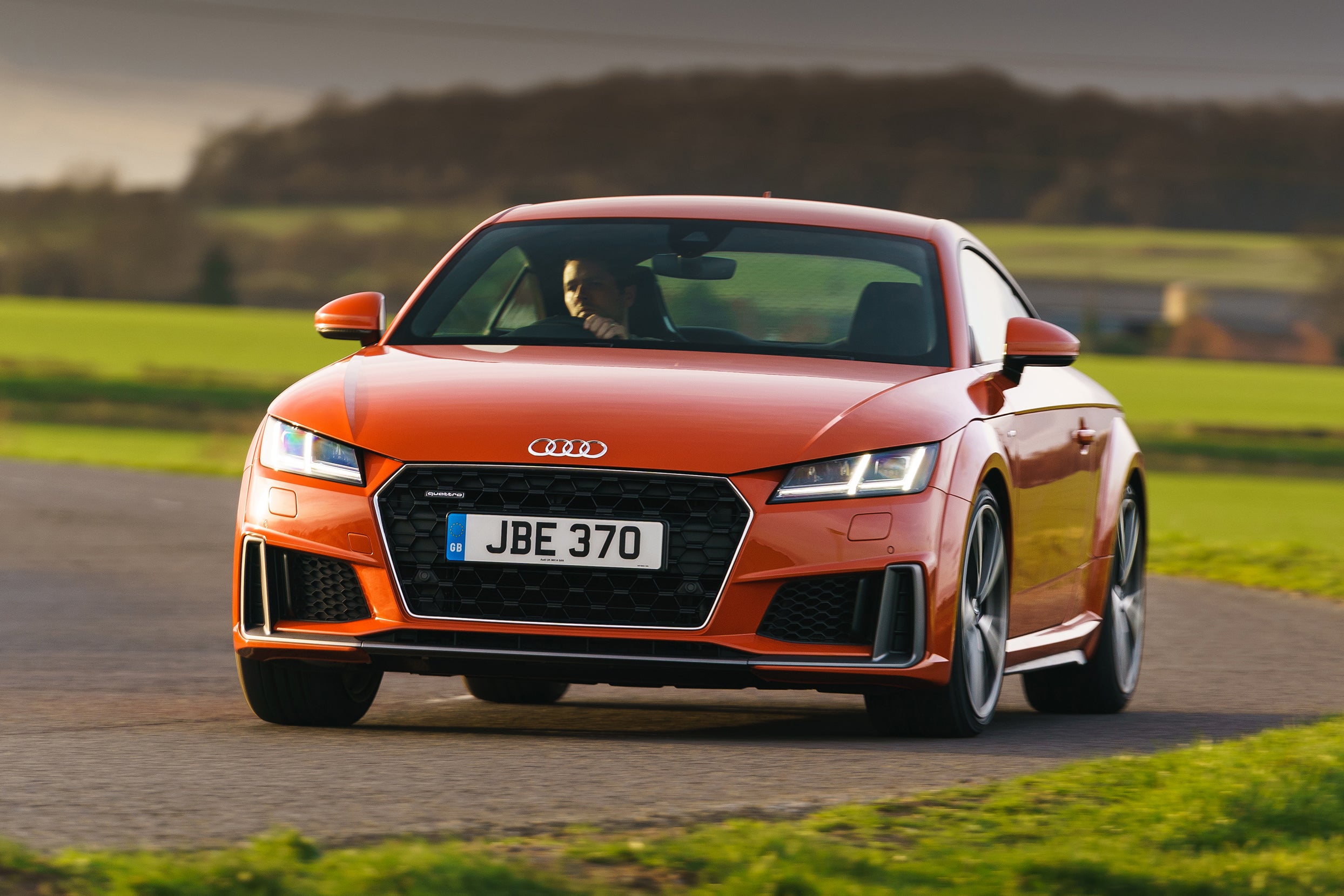 The Audi TT is perhaps the most accomplished all-rounder on this list. It's ultra-desirable, with sleek looks (almost like a mini Audi R8) and an interior that'll make you feel good about life. All models come with a 12.3-inch Virtual Cockpit which can be used to control and display everything - there's no conventional navigation screen in the centre of the dash.
A budget of £20,000 will get you a two- or three-year-old example with the very competent 2.0-litre petrol engine and S tronic automatic gearbox. For the ultimate in frugal economy, look for one with the 2.0-litre diesel engine - capable of achieving up to 60mpg.
No Audi TT will cost a fortune to run, though, a bonus of its lightweight design and Volkswagen Group underpinnings.
Toyota GT86
Year launched: 2010

While the Audi TT provides widespread appeal, the Toyota GT86 is a niche alternative. But it's incredible to drive thanks to its rear-wheel-drive layout and characterful 2.0-litre boxer engine. In the right hands, it's probably more fun than any other car featured here.
The interior is a fairly basic affair but all models come with a 6.1-inch media system and it's practical enough to carry a family (at a push). There's a fairly big boot and understanding kids will be able to squeeze into the rear seats without too many complaints.
There aren't many different models to choose from and just one engine, but our £20,000 budget will get you a tidy three-year-old example. Look for a special edition model for rarity factor.
Mercedes-Benz CLA
Year launched: 2013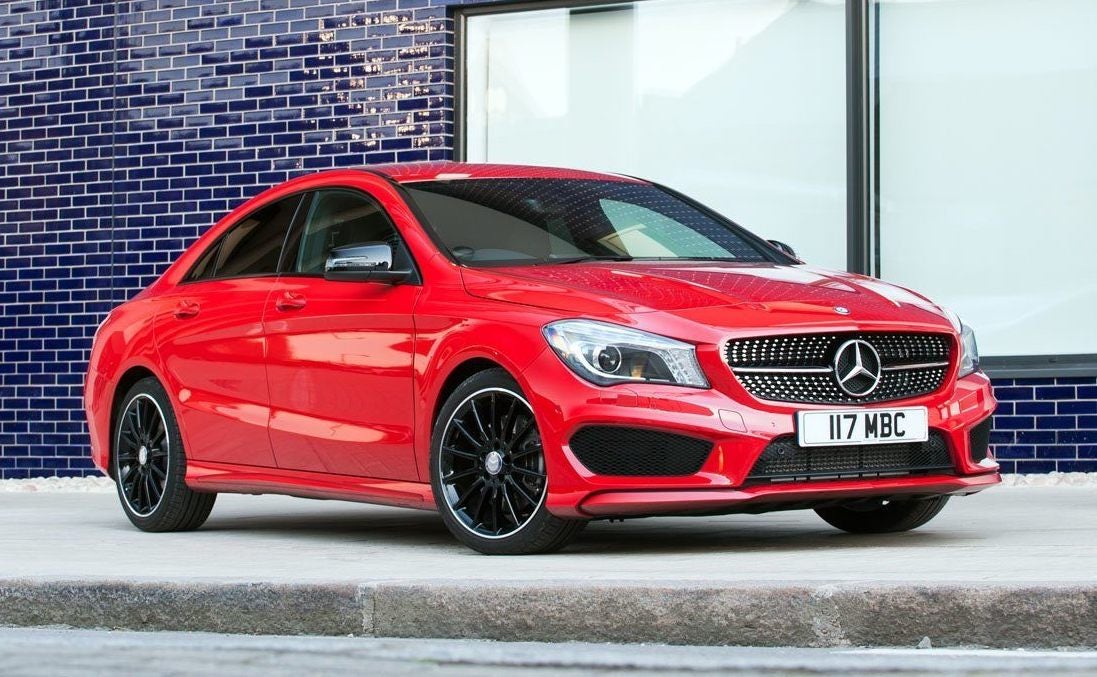 Whether you consider the Mercedes CLA to be a cut-price Mercedes CLS or a slightly swoopier A-Class, there's no denying it's a superb looking car with a luxurious interior.
Just like the A-Class, the CLA is available with a range of efficient (and not-so efficient…) petrol and diesel engines. You'll find a lot with the 2.1-litre diesel engine which offers decent performance and is pretty frugal, if a bit clattery. Unless you cover mega miles, we'd recommend the entry-level CLA 180 or, if you need a bit more power, the CLA 250.
A two- or three-year-old example should be within reach with a £20,000 budget. All models are pretty well equipped, with standard kit including a seven-inch media system, dual-zone climate control and cruise control.
Audi A5
Year launched: 2016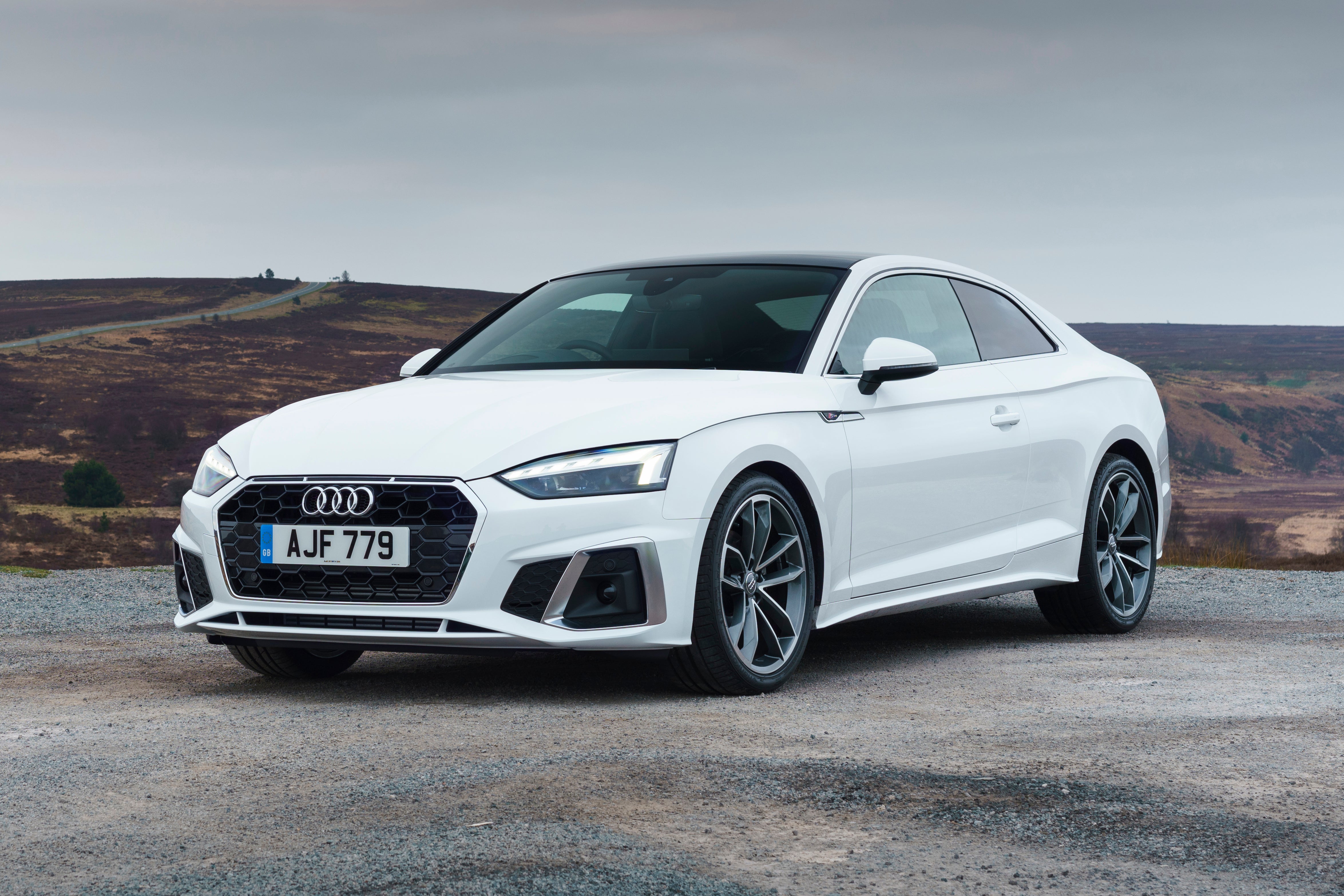 The Audi A5 is an understated alternative to the BMW 4 Series and Mercedes-Benz C-Class Coupe. It's just achingly cool, with timeless looks and a cabin that's hard to fault.
Like most coupes, you're not going to find the A5 ticks all the boxes as a family car. But kids can squeeze in the back and the boot isn't significantly smaller than the A4's, while access is pretty easy.
You'll find that most used Audi A5s are powered by the 2.0-litre diesel engine but the majority of buyers will be better suited to a petrol. We'd recommend the 2.0-litre petrol (rather than the entry-level 1.4) as it provides a good combination of performance and relatively low running costs.
Bentley Continental GT
Year launched: 2003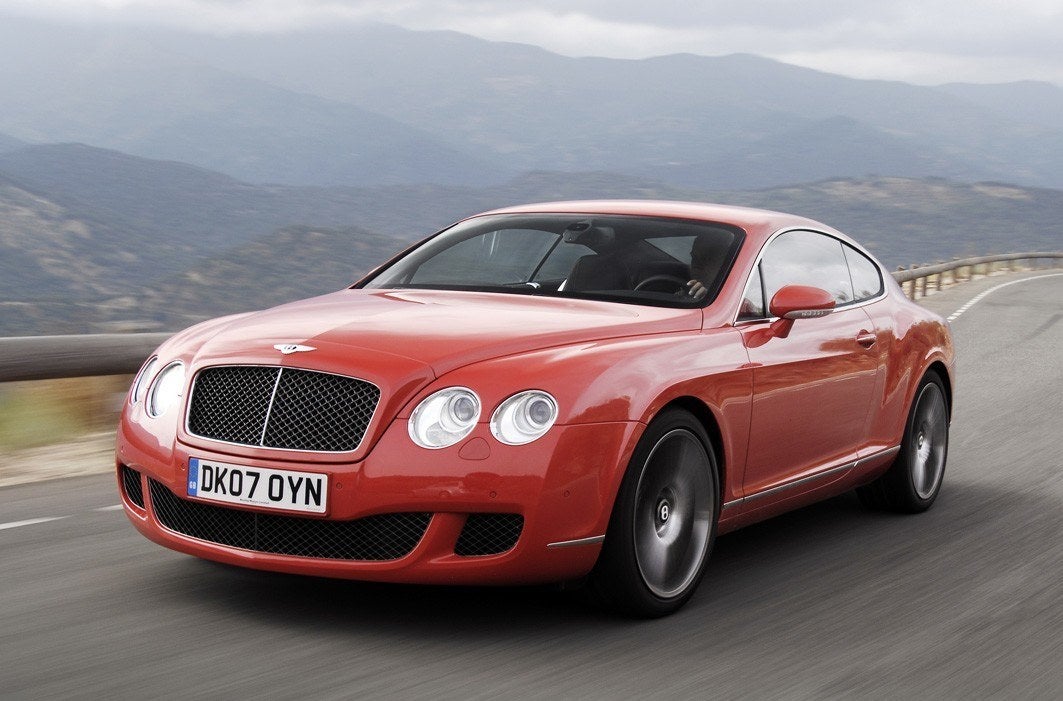 We'll end with a bit of a wild card. Can you buy a Bentley Continental GT for less than £20,000? Yes, you can. Should you buy a Bentley Continental GT for less than £20,000? Er… how brave are you feeling?
If you don't mind the hefty running costs, there arguably isn't a finer car on the market for this price. When it was launched in 2003, the Continental GT was the first Bentley developed under Volkswagen Group ownership and it represented a radical departure from the firm's more traditional styling.
It's simply incredible to drive, with brisk performance (it claimed to be the world's fastest four-door coupe) and a huge sense of occasion. Its highlight is the interior, which will make you feel more special than any other car featured here.
A coupe is traditionally a sporty-looking car with a fixed roof (rather than a soft-top), two doors and a sloping rear roofline. That said, some car manufacturers are pushing the boundaries a bit - there have been a number of four-door coupes hitting the market in recent years, and even coupe-SUVs like the BMW X6.
Coupe buyers usually favour style over practicality so, if you're looking to carry four people and their luggage, a conventional hatchback might be a better option. That said, most coupes have a pair of seats in the back, and their boots are often surprisingly big.
If you don't need four doors, we'd probably say the Audi TT. It's just a superb combination of attractive looks, an unbeatable interior and relatively affordable running costs.
Volkswagen Scirocco
1.4 TSI BlueMotion Tech GT 3dr
Manufacturer Approved
Martins Group Volkswagen Farnham

Surrey, GU97BG
PCP: £229.67/mo
Representative example: Contract Length: 36 months, 35 Monthly Payments: £229.67, Customer Deposit: £1,950.00, Total Deposit: £1,950.00, Optional Final Payment: £5,117.50, Total Charge For Credit: £2,105.95, Total Amount Payable: £15,105.95, Representative APR: 8.9%, Interest Rate (Fixed): 8.88%, Excess Mileage Charge: 7.2ppm, Mileage Per Annum: 10,000
Volkswagen Scirocco
2.0 TDi BlueMotion Tech R Line 3dr DSG
Manufacturer Approved
Martins Group Volkswagen Basingstoke

Hampshire, RG247NZ
HP: £375.64/mo
Representative example: Contract Length: 36 months, 35 Monthly Payments: £375.64, Customer Deposit: £2,099.00, Total Deposit: £2,099.25, Total Charge For Credit: £1,637.29, Total Amount Payable: £15,632.29, Representative APR: 8.9%, Interest Rate (Fixed): 8.86%
Volkswagen Scirocco
2.0 TDi BlueMotion Tech R Line 3dr
Bolton Motor Park

Lancashire, BL32RY
PCP: £286.15/mo
Representative example: Contract Length: 36 months, 35 Monthly Payments: £286.15, Customer Deposit: £2,250.00, Total Deposit: £2,250.00, Optional Final Payment: £5,349.00, Total Charge For Credit: £2,614.25, Total Amount Payable: £17,614.25, Representative APR: 9.9%, Interest Rate (Fixed): 9.45%, Excess Mileage Charge: 8ppm, Mileage Per Annum: 10,000