Best coupes for £30,000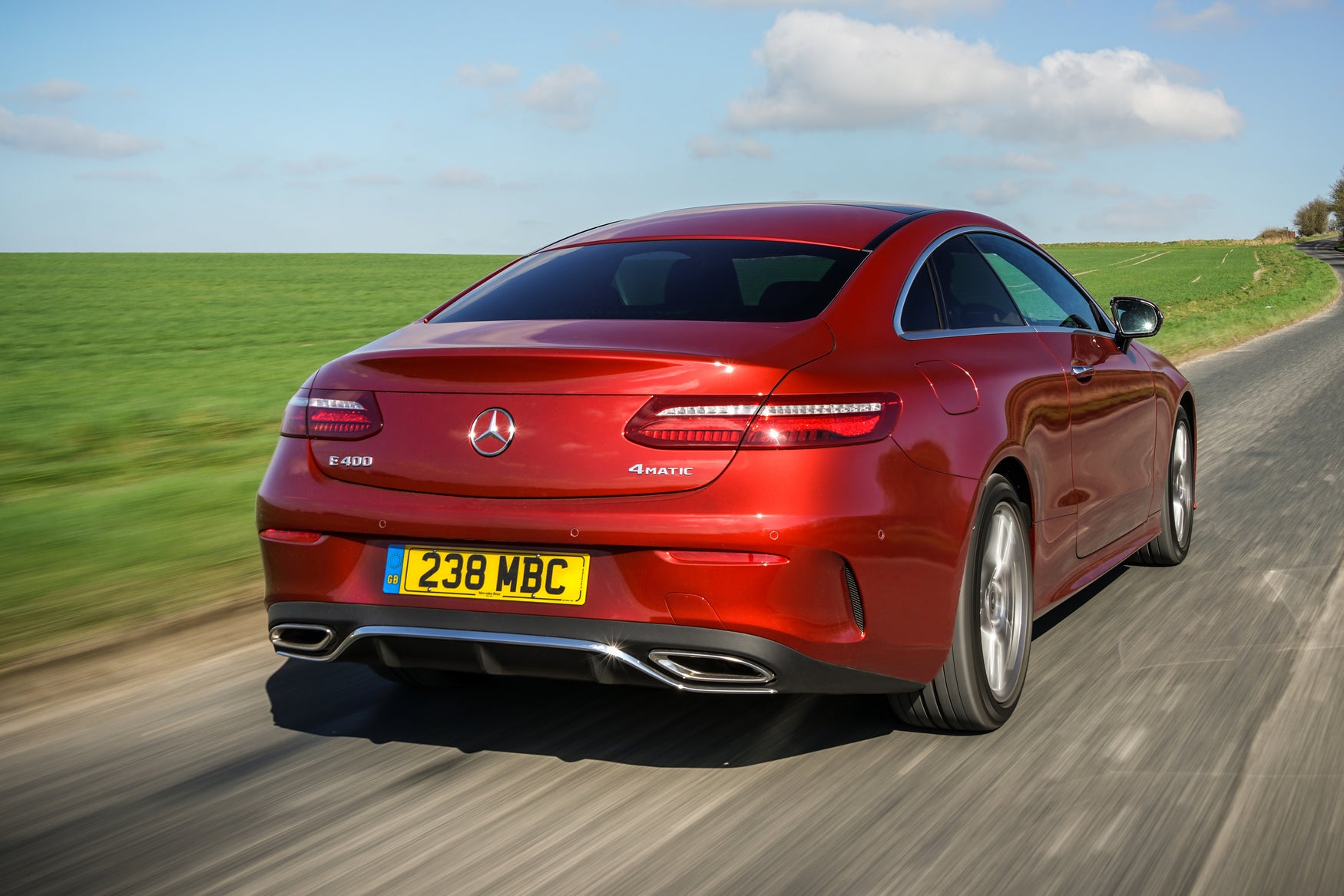 In the market for a nearly-new coupe? A budget of £30,000 gets you the pick of the bunch. We've gathered 10 of the best.
In a world that's crazy for an SUV, there's still a place for a coupe. Indeed, the coupe market is ever-expanding - as well as the traditional two-door coupes, you can also get bigger four-door variants and even coupe-SUVs.
No matter what kind of coupe ticks the boxes for you, buying a less practical version of a premium car is a sure-fire way to impress the neighbours. We've put together this list of 10 of the best used coupes available for less than £30,000.
Ford Mustang
Year launched: 2015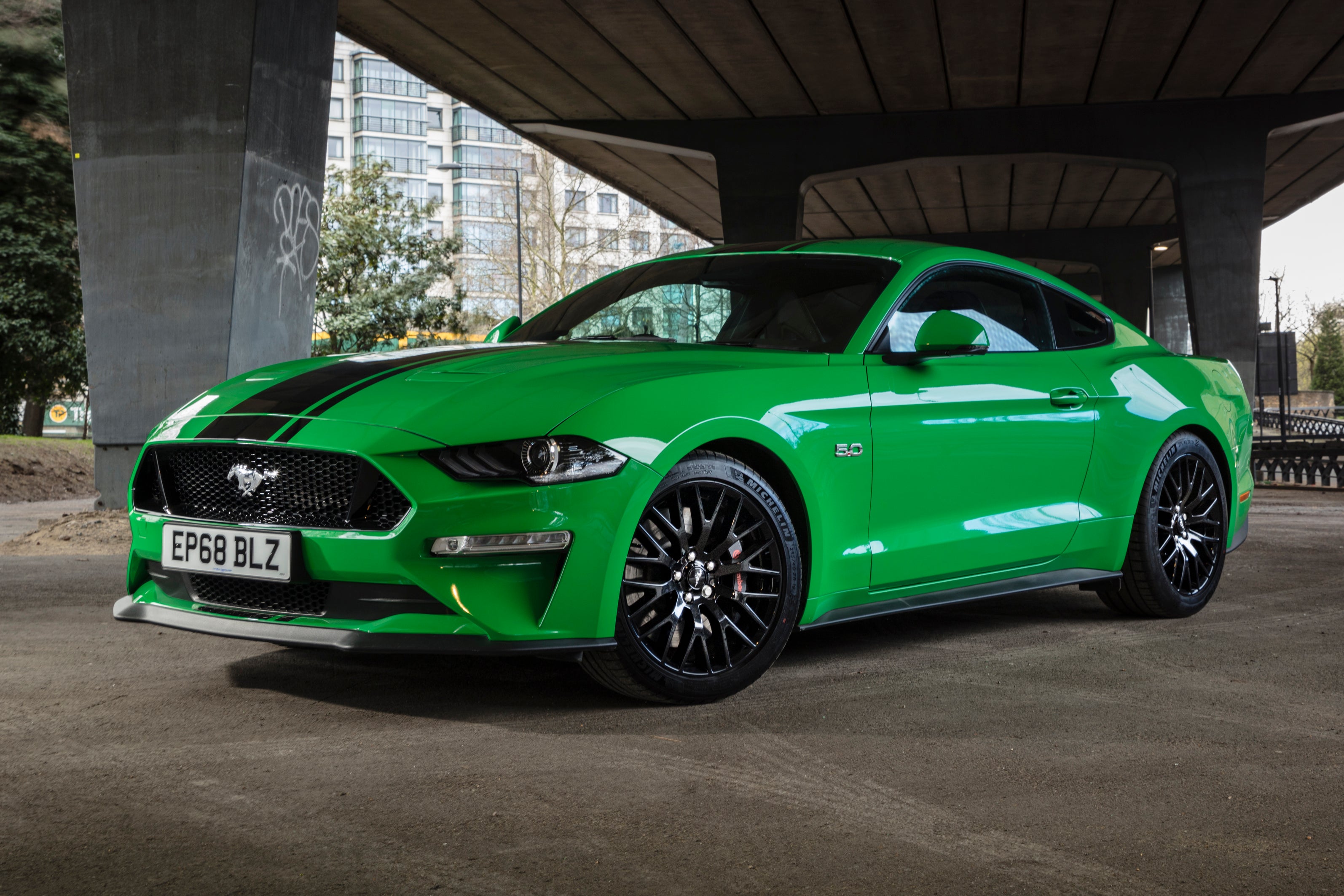 Ford finally brought its iconic pony car to Europe in 2015 and, unsurprisingly, the Ford Mustang has been a huge success. What else can you buy with such a massive sense of occasion for less than £40,000?
That's for a new one. You can pick up a three-year-old example for less than £30,000. We'd recommend the 5.0-litre V8 petrol engine for the true Mustang experience. The 2.3-litre EcoBoost is fine, but it sounds a bit disappointing compared to the V8, even if it is very nearly as quick.
You'll get a two- or three-year-old example within our £30,000 budget. And, as most will have been used as weekend toys, it probably won't have covered many miles and will be in as-new condition.
Mercedes-Benz E-Class Coupe
Year launched: 2017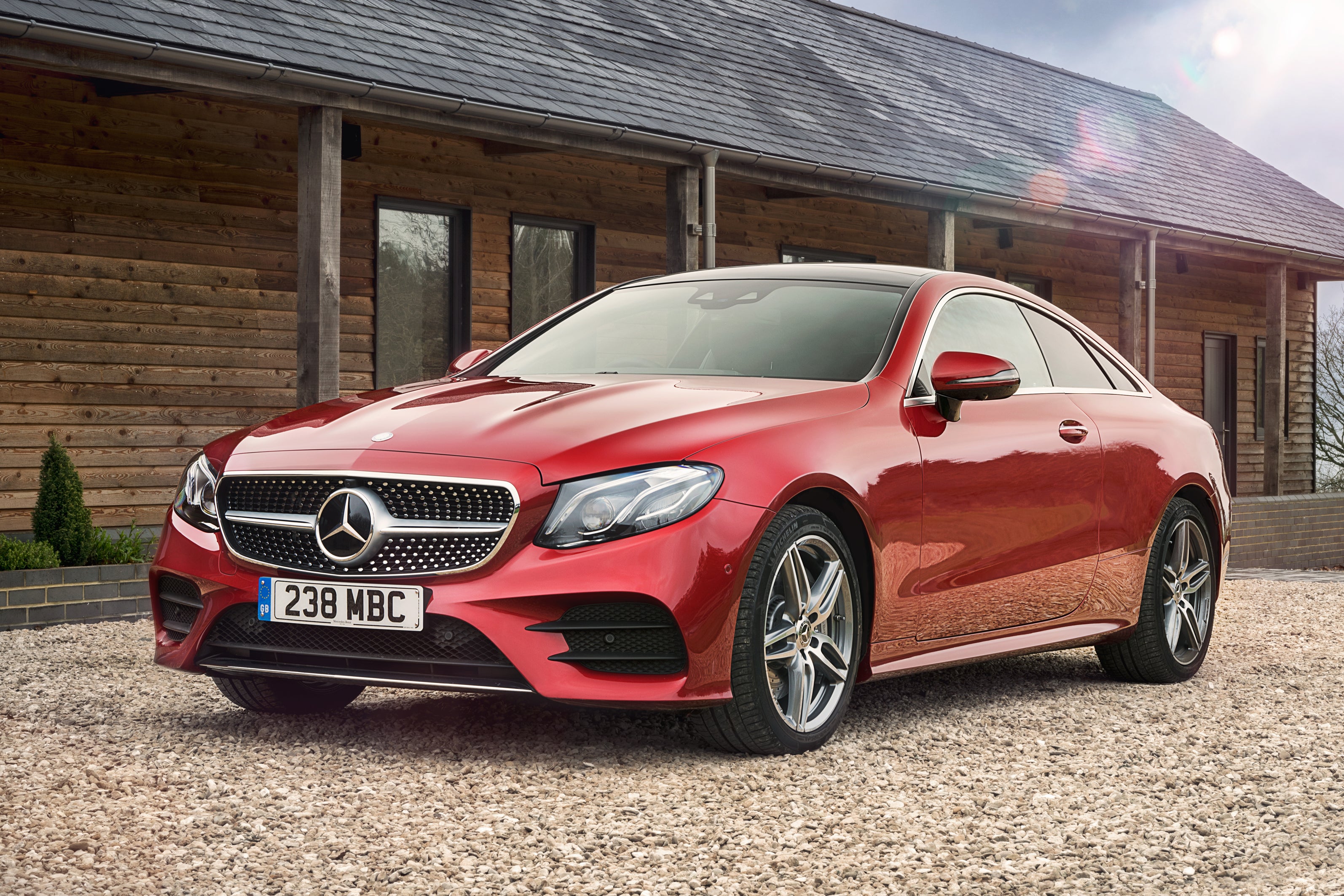 If you've got £30,000 to spend on a coupe that'll make you feel good about yourself, the Mercedes-Benz E-Class Coupe should head straight to the top of your shortlist.
Not only does it look incredible and have a luscious interior, full of soft-touch materials and the latest technology, it's also a very practical choice. It almost feels as spacious as the Mercedes-Benz S-Class Coupe - which'll cost you twice as much - with plenty of room in the rear seats for a pair of children.
Once you've decided on an E-Class Coupe, next you'll have to decide which engine suits your needs best. The E300 four-cylinder petrol will be fine for most, but hunt out an E400 for a six-cylinder burble. Then there are the AMG models for those who wish to travel quickly, while diesels cater for long-distance drivers looking to save money on fuel.
Jaguar F-Type
Year launched: 2014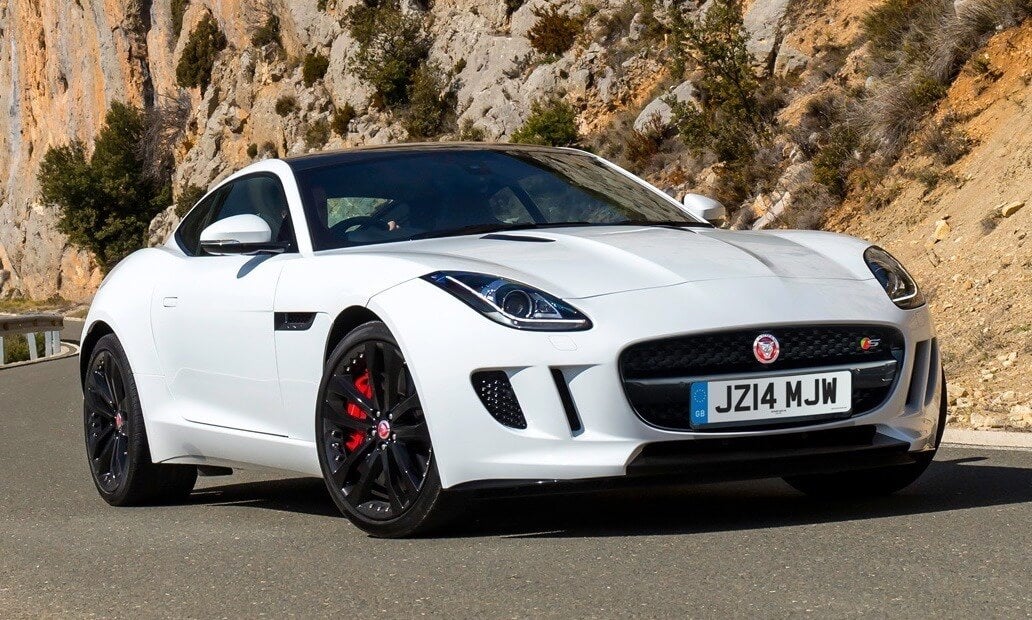 While the Jaguar F-Type Convertible was the most desirable car to come out of the British firm in decades, the Coupe improved on it in almost every way. It's 80% more rigid than the soft top, meaning it's even better to drive, while it looks utterly irresistible.
The V6 petrol engine is the one to go for with a £30,000 budget. It sounds divine and has the performance to match - especially if you go for the more powerful 380PS model which also adds adaptive dampers, a limited slip differential and a raucous sports exhaust system.
The F-Type Coupe's relatively versatile interior makes it one of the most useable sports cars money can buy. The 407-litre boot is big enough for a set of golf clubs, while the F-Type's relatively compact dimensions mean it isn't too much of a faff to drive.
Audi TT
Year launched: 2014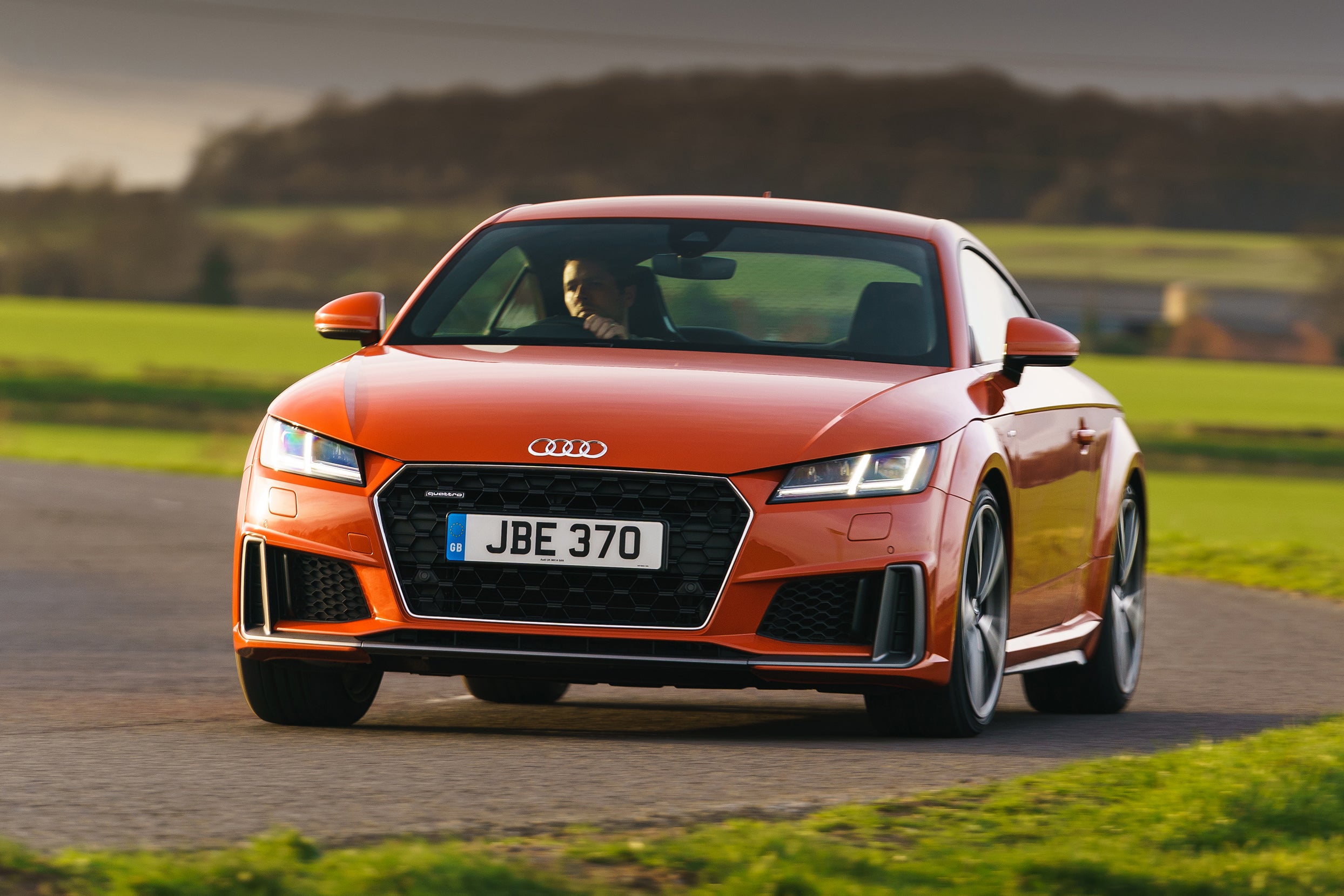 The Audi TT was truly groundbreaking when it arrived in 1998, thanks to its svelte looks which still look incredible today. The third-generation model, featured here, stays true to the original - combining compact dimensions with an almost Audi R8-like design.
It's just as incredible inside as it is outside, with snug seats and an innovative driver-focused Virtual Cockpit (there's no infotainment screen tacked onto the dash - just the virtual dials behind the steering wheel).
A new Audi TT starts from around a shade over £33,000 but our £30,000 budget will go an awful long way on the nearly-new market. Go for the 245PS petrol model (badged the 45 TFSI) if you want the performance to go with the looks, but none of the engines will be a disappointing choice.
Subaru BRZ
Year launched: 2012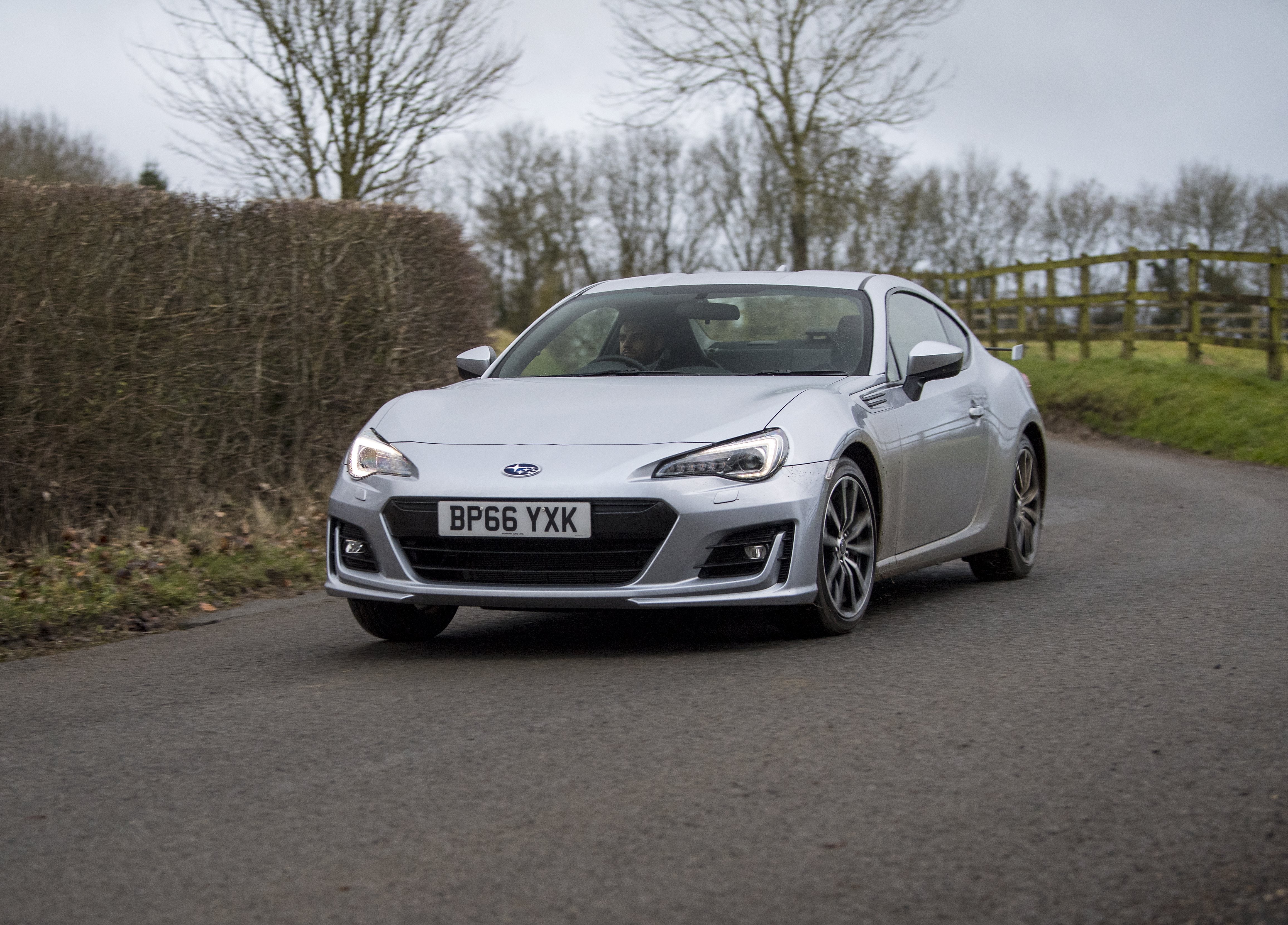 The Subaru BRZ is essentially a Toyota GT86 but rarer and therefore a bit more exclusive. It's a car that'll appeal to driving enthusiasts - its interior is nowhere near as appealing as the Audi TT's and not everyone will get why you bought one over any number of German alternatives.
It really is brilliant to drive, though, thanks to its rear-wheel-drive layout and low-grip tyres. You sit really low down, like a racing car, and it loves to be chucked about. The flat-four engine is characterful, although you need to work it hard to get the best from it - not great for fuel economy, but a lot of fun.
New ones start from around £32,000 but you can save around £4000 by looking for a pre-registered example. These are as-new cars registered by dealers, usually with delivery miles only and ready to go. That means you could be driving one away within a matter of days.
Range Rover Evoque
Year launched: 2011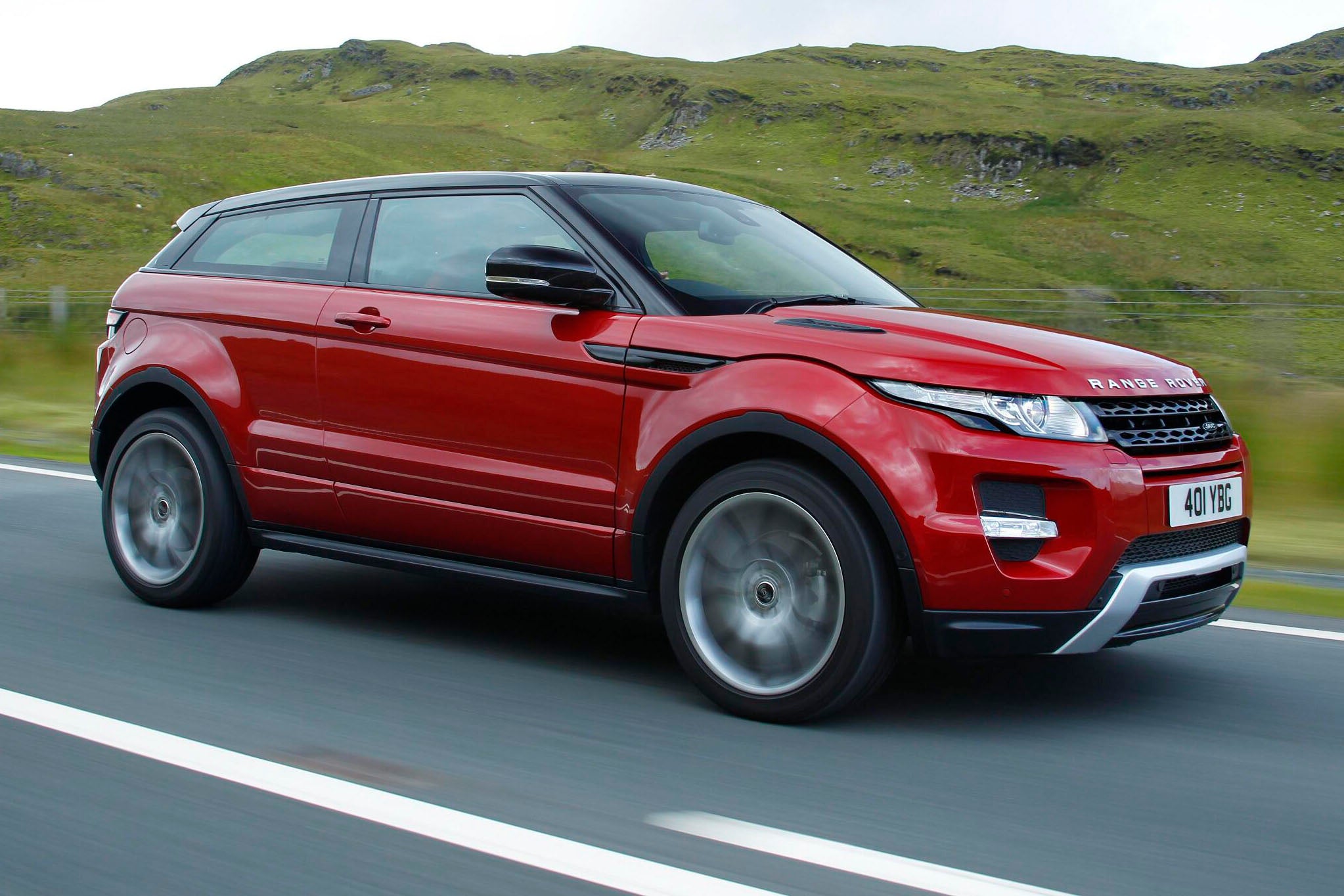 Is the Range Rover Evoque really a coupe? Well… it's available with three doors and a rakish roofline, while it looks more attractive than the five-door model. Yes, it might be an SUV, but it also ticks all the coupe boxes.
Besides, if you want a car that looks the part and tells the world you're doing pretty well in life, a Range Rover Evoque isn't a bad choice. It looks just as modern today as it did when it was launched in 2011, while the interior feels every bit as premium as you'd expect.
Walk into a Land Rover dealership with £30,000 and you can drive away with a three-year-old Range Rover Evoque in high-spec HSE Dynamic Lux trim with a premium sound system and stylish panoramic sunroof.
Nissan 370Z
Year launched: 2009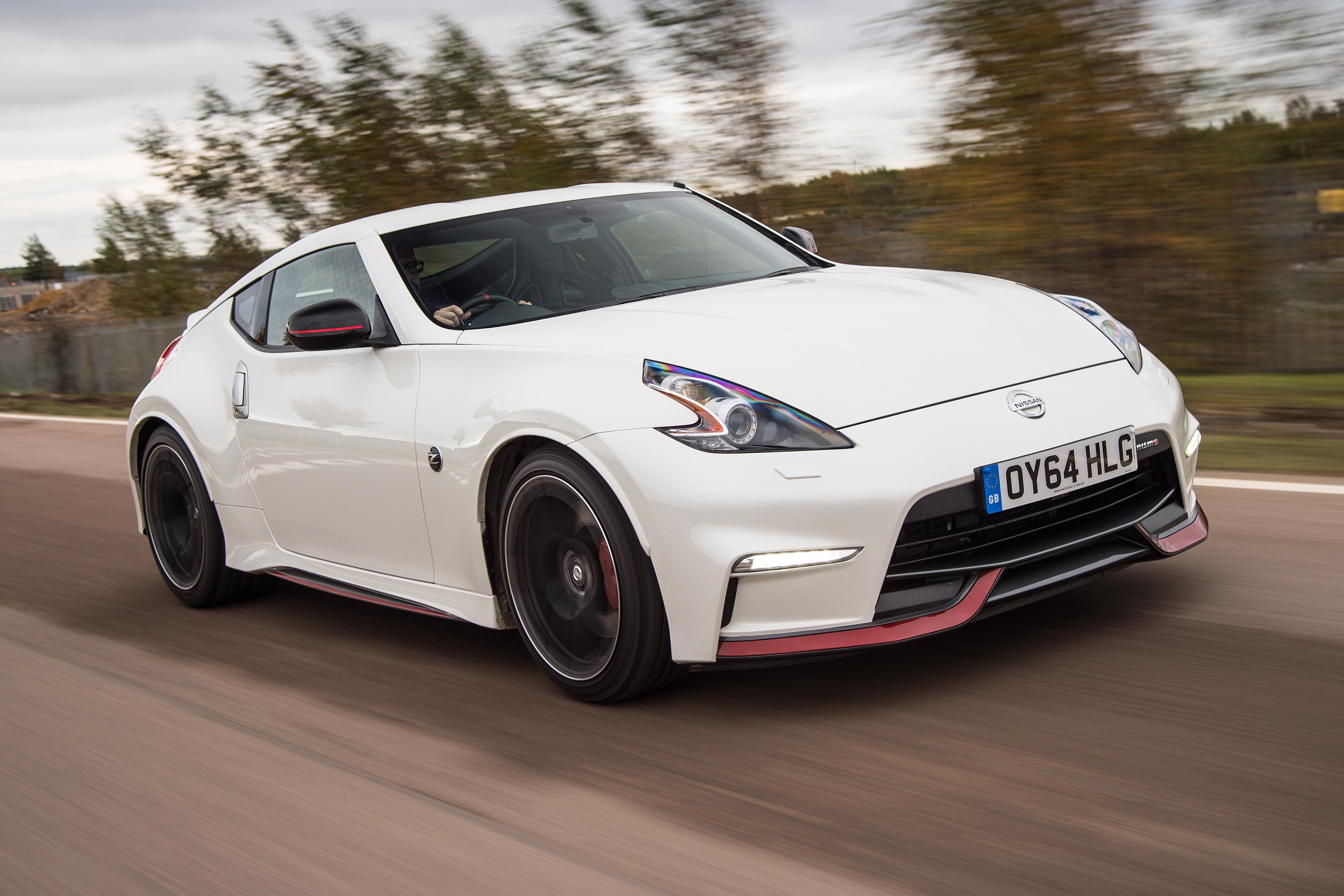 Like the Subaru BRZ, the Nissan 370Z is a car that'll appeal to those who really enjoy driving. Or maybe spent too much time on Gran Turismo as a kid.
It almost looks like a junior supercar (with more than a passing resemblance to the Nissan GT-R), with chunky rear wheel arches and a spoiler that tells the world you're serious about downforce. The V6 petrol engine means it has the power to match the sporty looks, although don't expect the same delicate handling as the Toyota GT86 or Subaru BRZ.
There are no rear seats, so it won't appeal to family buyers, but they're really of much use in a coupe like this anyway. There's a fairly shallow boot, but you'll get a pair of overnight bags in there for a weekend away.
Porsche Cayman
Year launched: 2013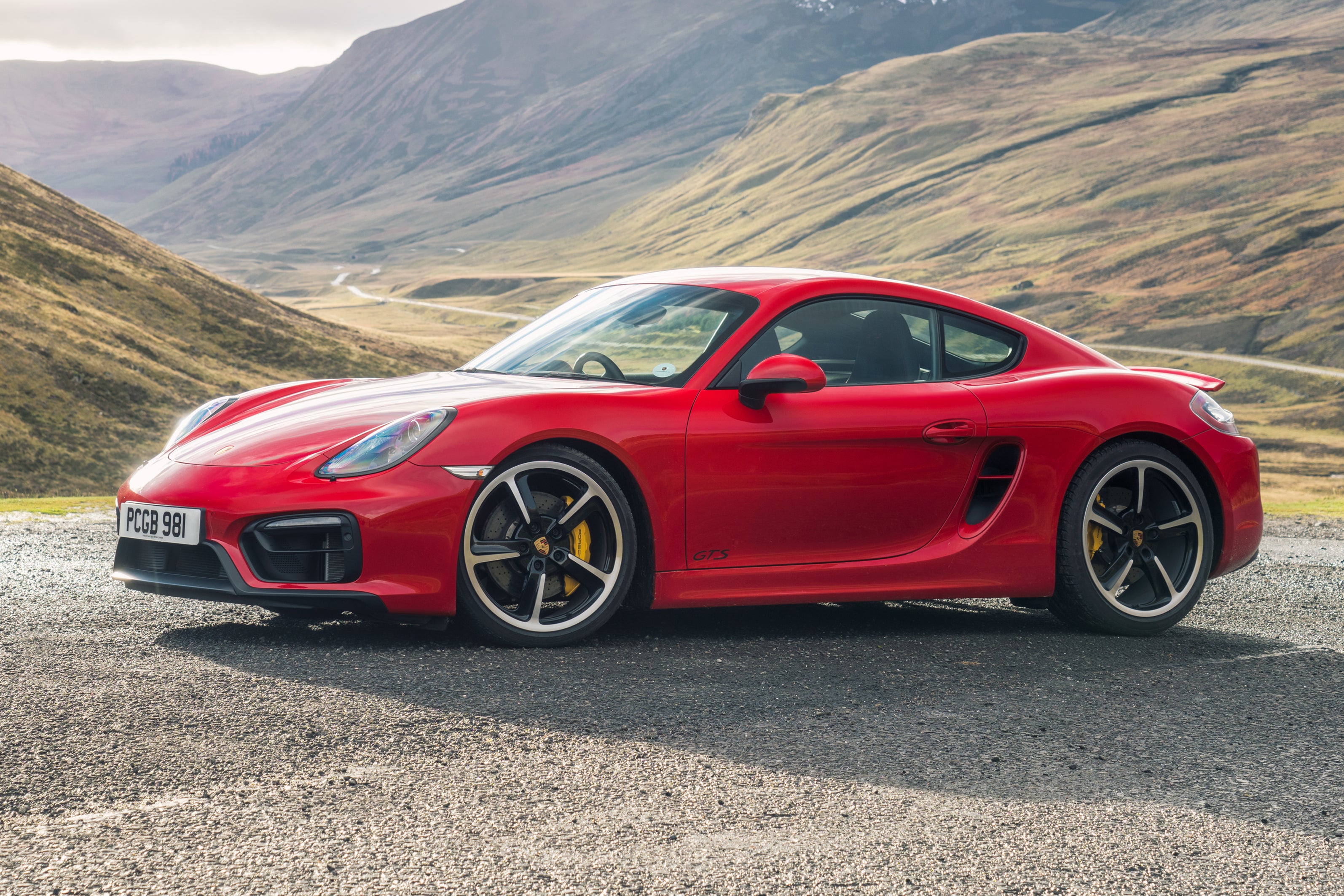 To call the Porsche Cayman a 'coupe' almost does it a disservice (almost as bad as describing it as a poor man's 911). It's a proper sports car, and probably one of the sweetest handling cars on the market full stop - never mind for less than £30,000.
Our budget will get you a Cayman sold between 2013 and 2016 (codenamed the 981). It's arguably the best of the Cayman models, with even the most affordable cars getting a lush straight-six petrol engine. In plain English, that means it'll sound incredible and has the performance to match.
Even the interior will put a smile on your face, with that bum-on-the-road driving position and the Porsche emblem on the steering wheel. What's the catch? Well, it might cost a little more to run than some of the alternatives listed here, but it is a Porsche...
Mercedes-Benz GLE Coupe
Year launched: 2015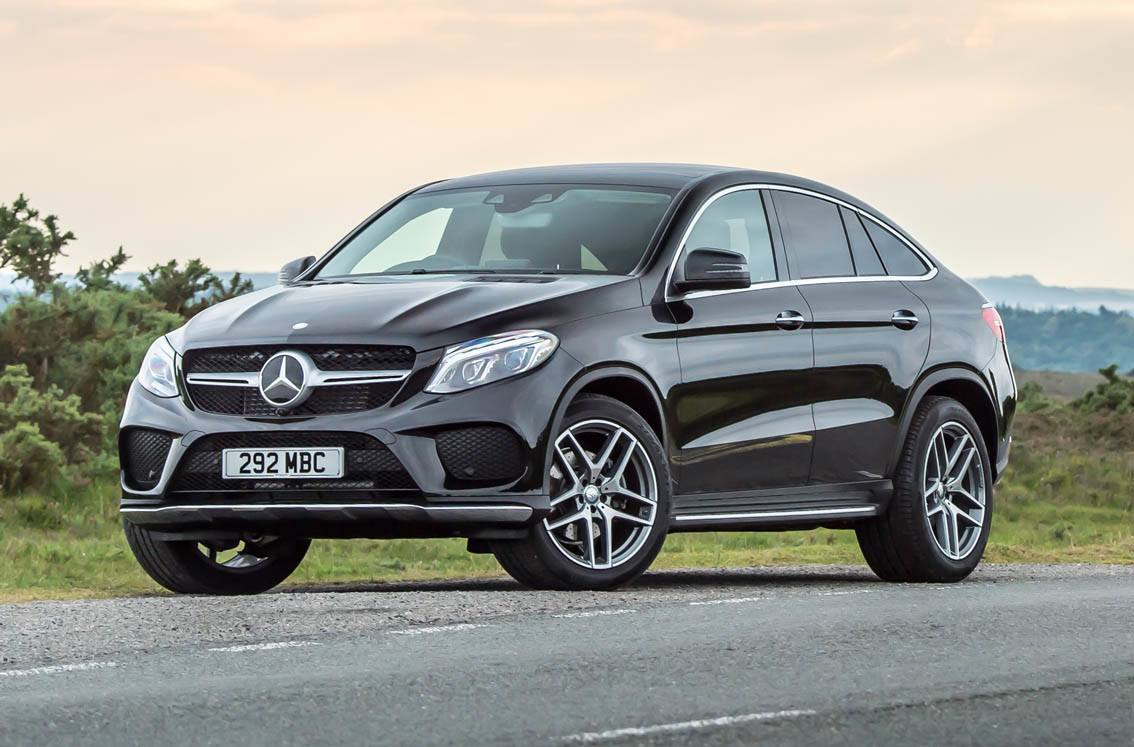 If you want an SUV without the boxy looks, the Mercedes-Benz GLE Coupe is a more attractive alternative to the BMW X6. With a rear-end borrowed from the ultra-desirable Mercedes S-Class Coupe, bulging wheel arches and ginormous alloy wheels (21-inch and bigger), the GLE Coupe certainly stands out.
It's the biggest (and therefore most practical) car featured here, although it is stretching things to call it a coupe. Still, it has a fabulous interior (as you'd expect from a modern Mercedes-Benz), and only the tallest of rear passengers will notice the drop in rear headroom compared to the standard GLE.
While it's not the most agile of SUVs - it is massive - performance is strong. The 350d diesel engine is the pick of the range, with huge reserves of torque meaning it has plenty of pulling power.
Maserati GranTurismo
Year launched: 2007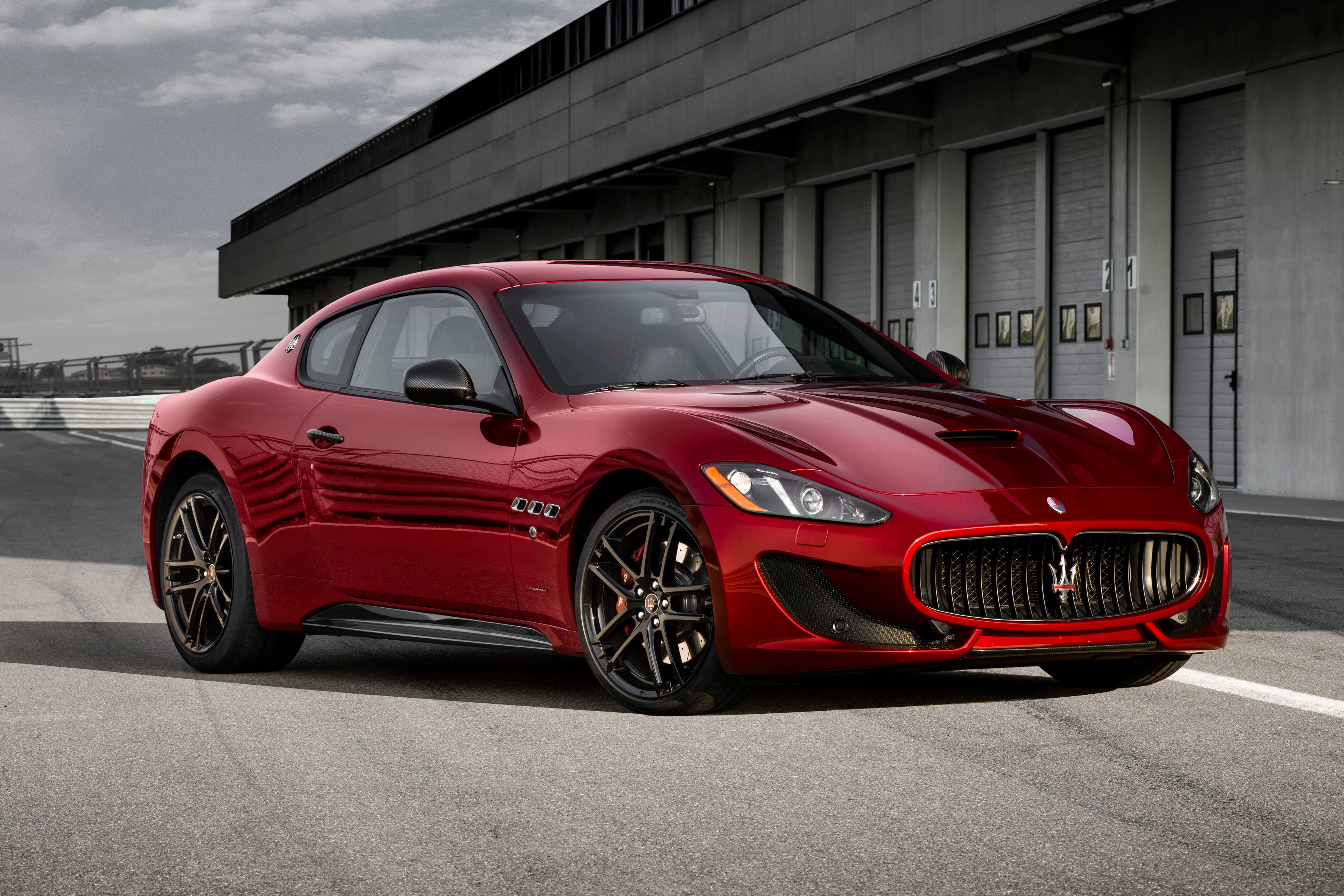 A stylish Italian alternative to the Porsche 911, a new Maserati Granturismo can easily cost upwards of £100,000. But once the original owner's taken the hit, a budget closer to £30,000 will buy you a lovely example of this eye-catching coupe from eight or nine years ago.
Look for an S model with the Ferrari-built 4.7-litre V8 engine with a hefty 460PS for grin-inducing performance, although this is no agile supercar. As its name suggests, it's happier cruising along and covering long distances in ultimate comfort.
Still, you're more likely to get let out of junctions than in a Ferrari. And stick a private plate on it and your neighbours will think you've hit the jackpot.
A coupe is traditionally a sporty-looking car with a fixed roof (rather than a soft-top), two doors and a sloping rear roofline. That said, some car manufacturers are pushing the boundaries a bit - there have been a number of four-door coupes hitting the market in recent years, and even coupe-SUVs like the BMW X6.
It'll look like you're splashing the cash if a stylish coupe suddenly appears on your driveway. They usually attract a small price premium over a standard hatchback, but they're still often more affordable than you might think.
If you don't need four doors, we'd probably say the Audi TT. It's just a superb combination of attractive looks, an unbeatable interior and relatively affordable running costs.
Reviews of more of the best coupes for £30,000
Jaguar F Type
3.0 Supercharged V6 2dr Auto
Pentland Jaguar Stirling

Stirlingshire, FK78HQ
HP: £845.79/mo
Representative example: Contract Length: 36 months, 36 Monthly Payments: £845.79, Customer Deposit: £4,724.00, Total Deposit: £4,724.25, Total Charge For Credit: £3,677.69, Total Amount Payable: £35,172.69, Representative APR: 8.9%, Interest Rate (Fixed): 8.56%
Jaguar F Type
3.0 Supercharged V6 S 2dr Auto
Listers Jaguar Solihull

Warwickshire, B904BA
HP: £802.95/mo
Representative example: Contract Length: 36 months, 36 Monthly Payments: £802.95, Customer Deposit: £4,485.00, Total Deposit: £4,485.00, Total Charge For Credit: £3,491.20, Total Amount Payable: £33,391.20, Representative APR: 8.9%, Interest Rate (Fixed): 8.53%
Jaguar F Type
2.0 R-Dynamic 2dr Auto
Sinclair Used Cars Bridgend

Glamorgan, CF313NB
PCP: £433.02/mo
Representative example: Contract Length: 36 months, 35 Monthly Payments: £433.02, Customer Deposit: £4,499.00, Total Deposit: £4,499.25, Optional Final Payment: £15,003.50, Total Charge For Credit: £4,663.45, Total Amount Payable: £34,658.45, Representative APR: 7.9%, Interest Rate (Fixed): 4.06%, Excess Mileage Charge: 17ppm, Mileage Per Annum: 10,000