Best coupes for £40,000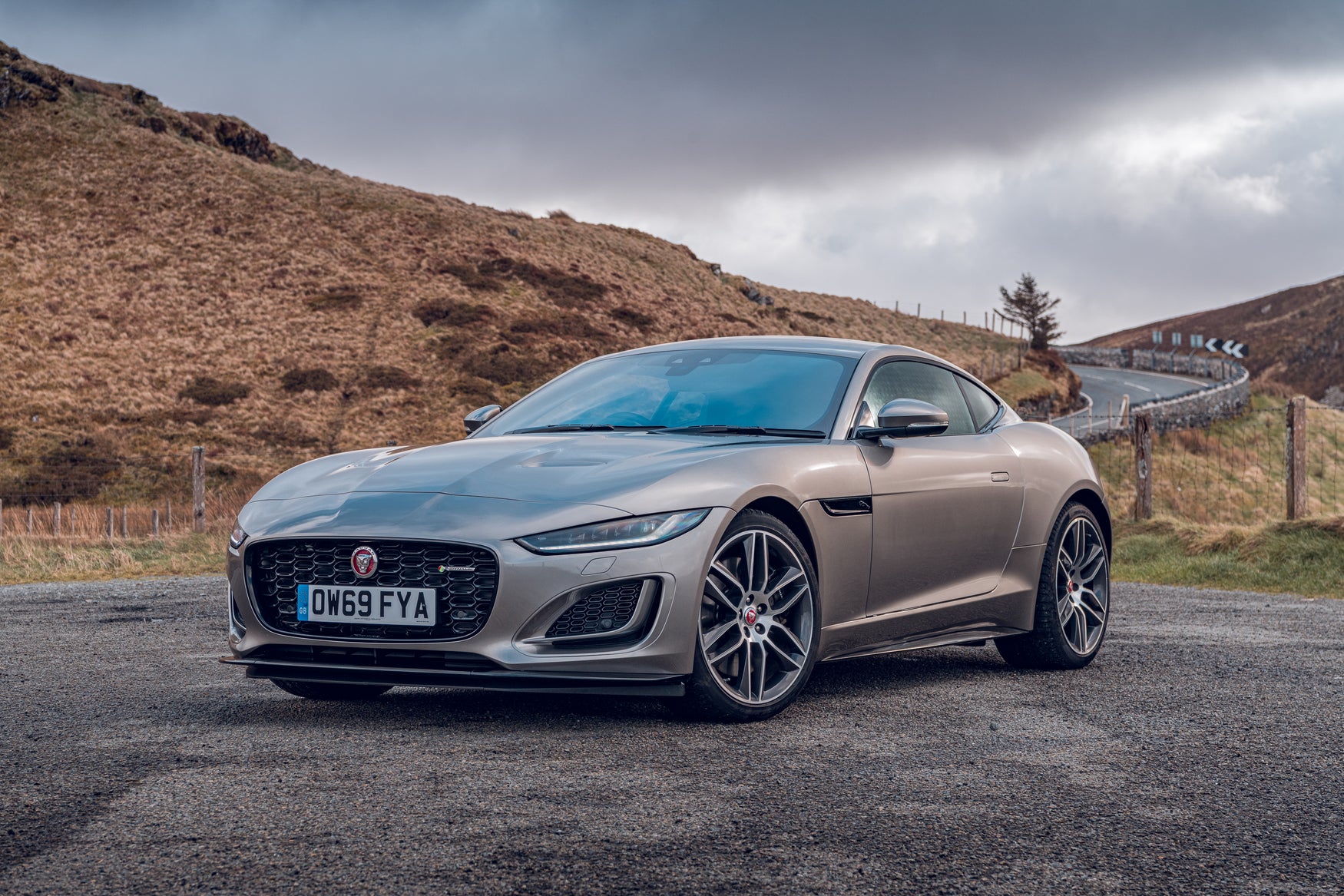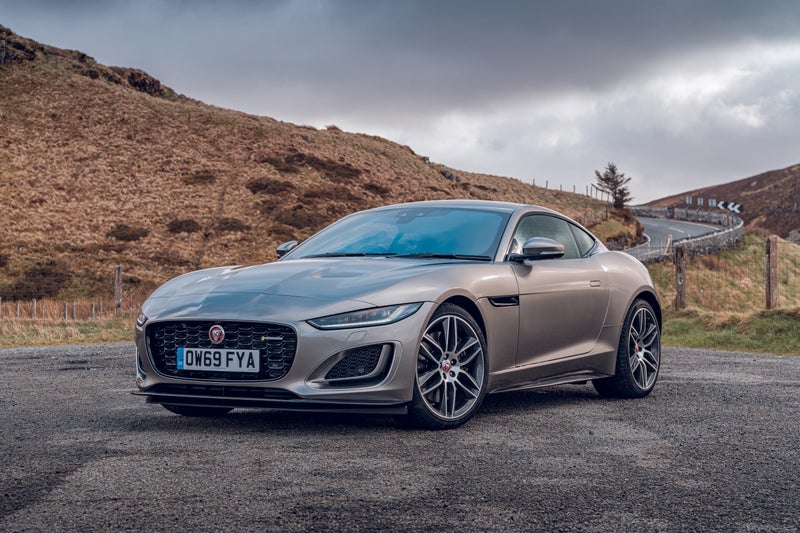 Got £40,000 to splash on a stylish coupe? heycar's experts have listed 10 of the best on the market today.
If you want to show the world you're doing pretty well in life, splashing out on a premium car that's more expensive but less practical than its saloon, hatch or even SUV equivalent is a pretty good way of doing it.
Whether it's an Audi A5, Lotus Evora or Ford Mustang, a coupe makes a statement and needn't cost the earth. Our experts have put together this list of 10 of the best coupes you can buy for £40,000 today.
BMW M4
Year launched: 2014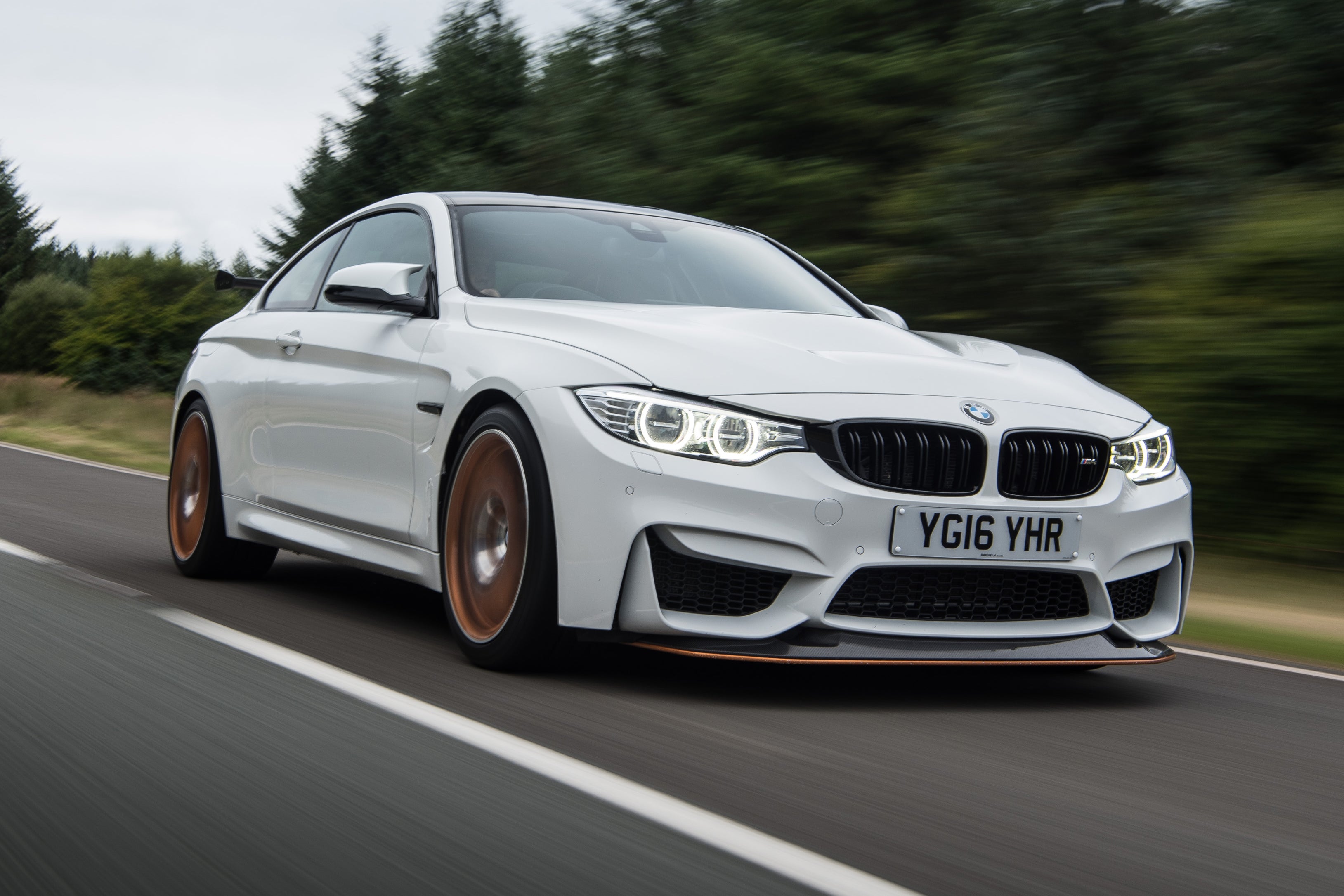 With its powerful twin-turbocharged 3.0-litre six-cylinder petrol engine, the BMW M4 is one of the most desirable petrolhead cars on the market. A replacement for the M3 Coupe, the M4 is tremendously quick, capable of keeping up with supercars and guaranteed to put a smile on your face.
It's also surprisingly practical, with space for kids in the back and a boot big enough for weekend luggage. The interior feels just as classy as you'd expect from BMW, while it's not short of luxuries either.
The BMW M4 arrived in 2014 but our £40,000 budget will get you a three-year-old example with the desirable Competition Pack (which brings with it a power hike to 450PS). Go for the DCT automatic gearbox - it suits the M4 more than the manual transmission.
Jaguar F-Type
Year launched: 2013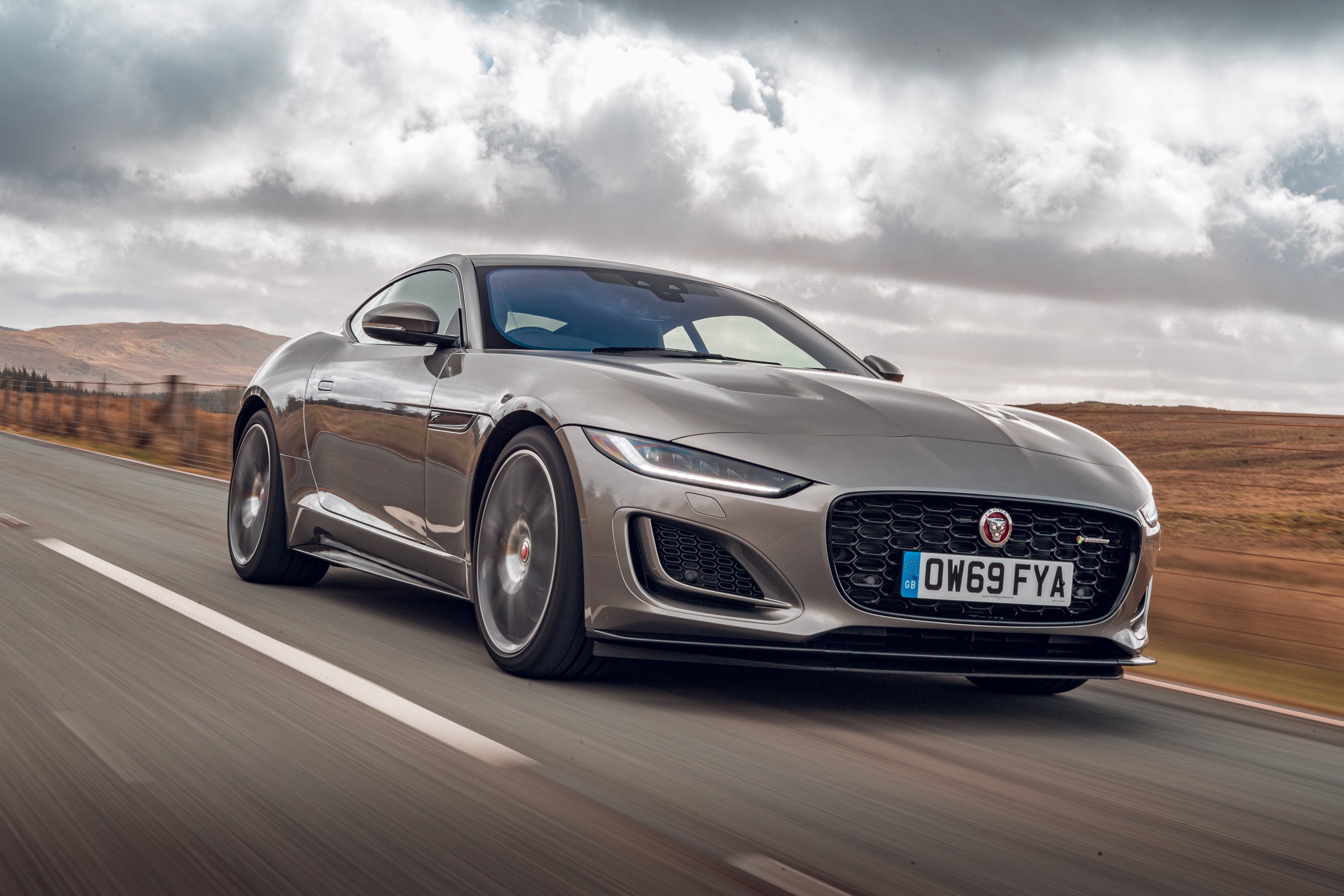 It's staggering to believe that the Jaguar F-Type Coupe's been on sale since 2014. It'll still turn heads today - stick a private plate on it and your neighbours will think you've come into money.
Not only does it look the business, but it's also incredible to drive. A £40,000 budget will get you a choice of engines and, in truth, none of them are bad. Don't dismiss the entry-level 2.0-litre petrol, badged the P300. It's pretty quick, relatively economical (by F-Type standards, anyway) and contributes to ultra nimble handling (it's rear-wheel-drive only).
If you want a true F-Type soundtrack, though, you'd be better looking for a 3.0-litre V6 or - if fuel bills truly aren't an issue - the 5.0-litre V8 F-Type R. The latter can take on supercars on the drag strip and you'll find an early example within budget.
Mercedes-Benz C-Class Coupe
Year launched: 2016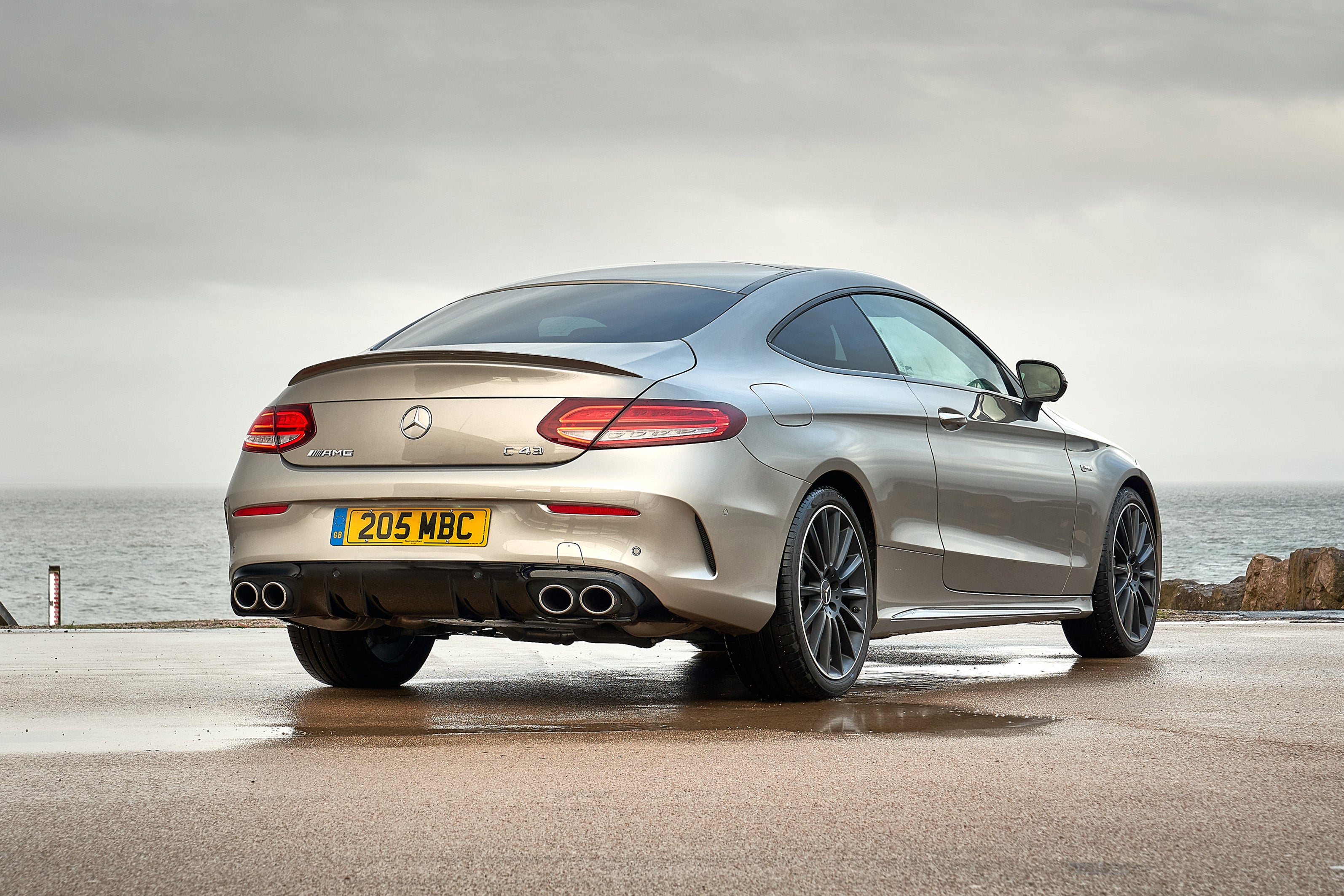 The Mercedes-Benz C-Class Coupe is one the prettiest, most desirable new cars on the market. It takes design cues from the luxurious S-Class Coupe, including a swooping rear end which means it looks significantly different from the standard C-Class saloon on which it's based.
It's better than the saloon to drive, too, with a bespoke suspension and steering set-up. It strikes the perfect balance between ride comfort and agility, making it just as comfortable on the motorway as it is a twisty road.
There's a wide range of petrol and diesel engines available. Go for a diesel if you cover lots of motorway miles, otherwise we'd recommend a petrol. You'll be able to buy a nearly-new example with a £40,000 budget - or, if you want the ultimate in thrills, look for a slightly older AMG model. They sound awesome.
Ford Mustang
Year launched: 2015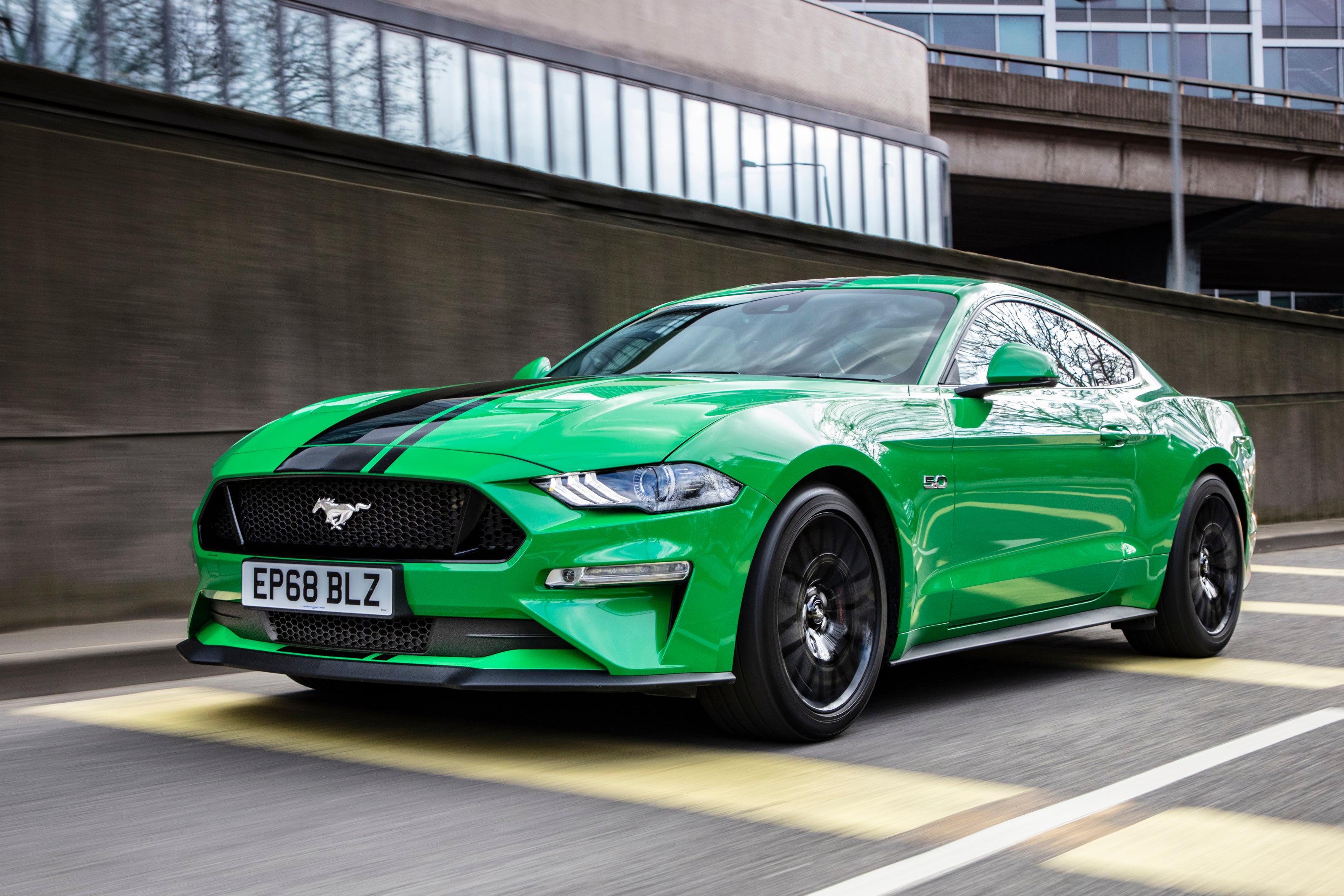 It took Ford 50 years before it finally brought its legendary pony car to Europe. And, unsurprisingly, it's been a huge success.
Some people will turn their noses up at the blue oval on the bonnet, but you'd be mad to dismiss the Ford Mustang on that basis. You can buy a brand new one for less than £40,000 but that's for the 2.3-litre EcoBoost, and no one wants a four-cylinder Mustang.
We'd recommend the Mustang 5.0 V8 GT, provided you can afford the running costs. While it attracts a premium of more than £4000 when new, there are loads of excellent nearly-new examples on the market for less than £40,000.
Audi A5
Year launched: 2016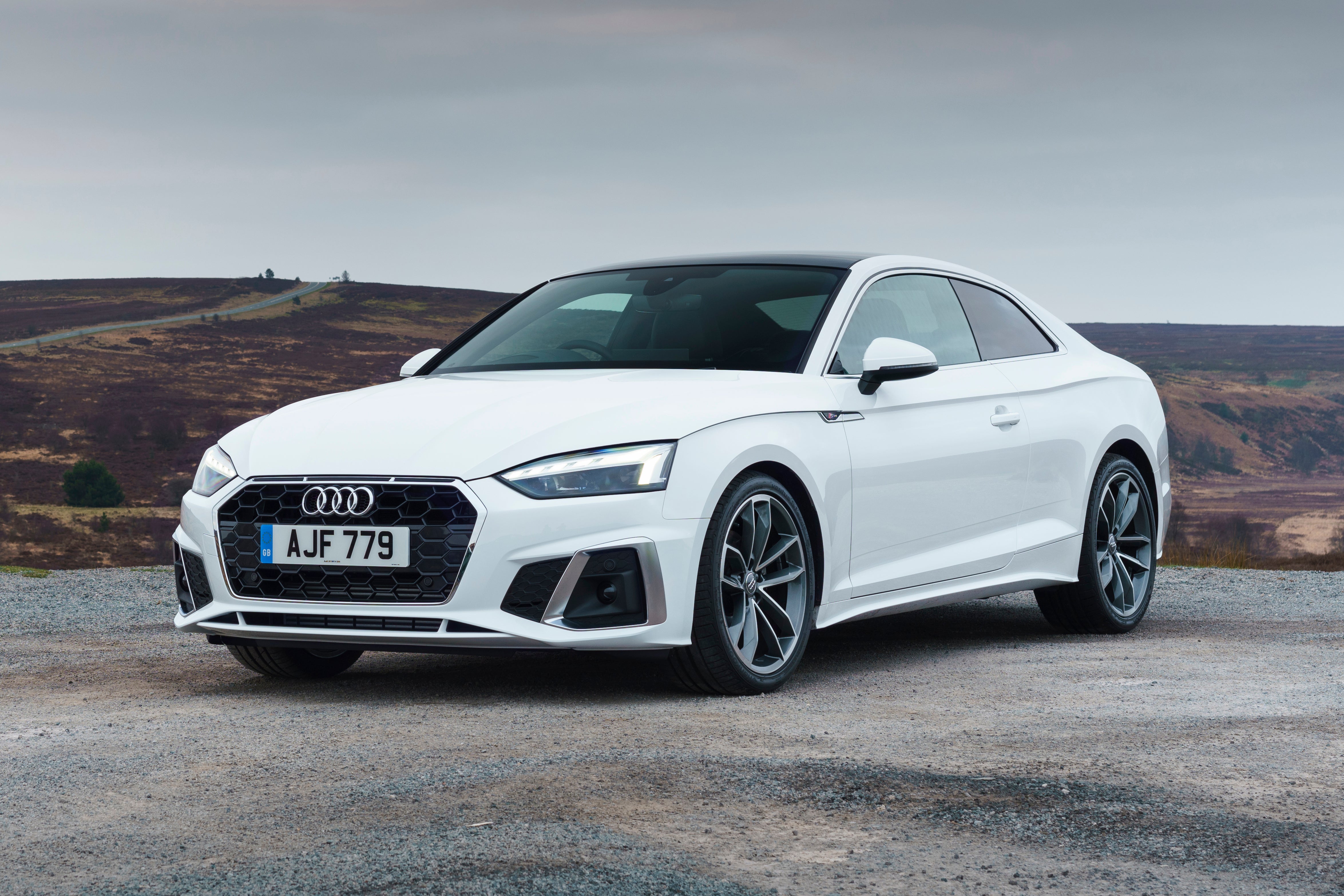 If you prefer your coupes to be a bit more understated, the Audi A5 is a very classy choice. It looks smart (even if it won't necessarily turn any heads in Tesco car park), while the interior feels top notch.
It's based on the Audi A4 saloon (just like the Mercedes-Benz C-Class Coupe is based on the standard C-Class), which means it's more practical than the smaller Audi TT.
Prices for a new Audi A5 start in the region of £38,000 but you can make your money go further by looking for a nearly-new example. How does an ex-demonstrator in desirable Vorsprung spec with the 40 TDI diesel engine for £39,990 sound?
Lotus Evora
Year launched: 2009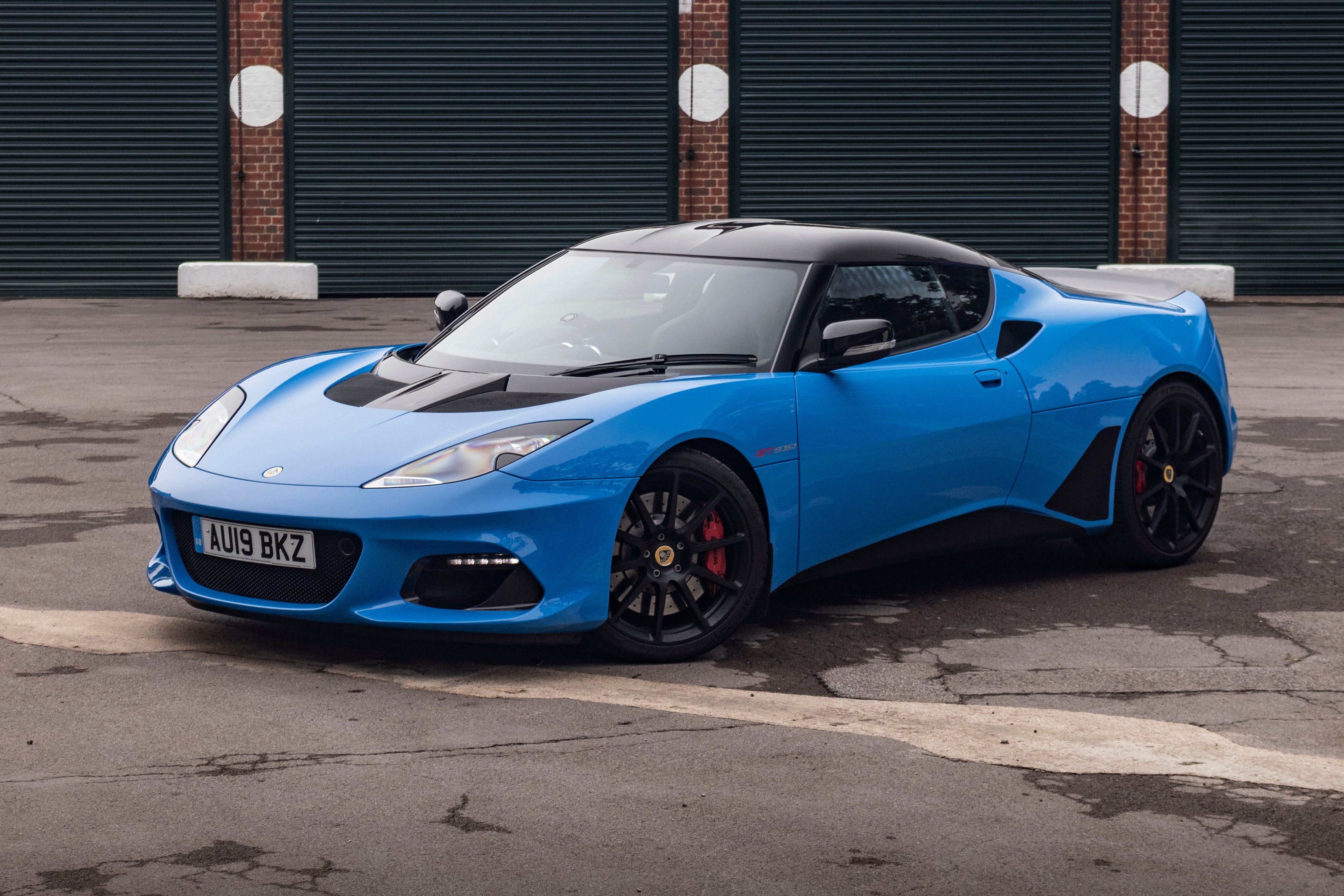 Fancy a mid-engined sports car but want something a little more exclusive than a Porsche Cayman? The British-built Lotus Evora could be the answer.
It uses a 3.5-litre V6 Toyota engine and shares many parts with the hardcore Lotus Elise. The Evora's comfortable enough for long road trips, however, and you could even drive it every day without too much of an issue.
That doesn't mean it's boring, though. Far from it - it's one of the best handling cars on the market. Our budget will get you a five-year-old example and, as most owners keep them as weekend toys, they've usually covered low miles and have been well maintained.
BMW i8
Year launched: BMW i8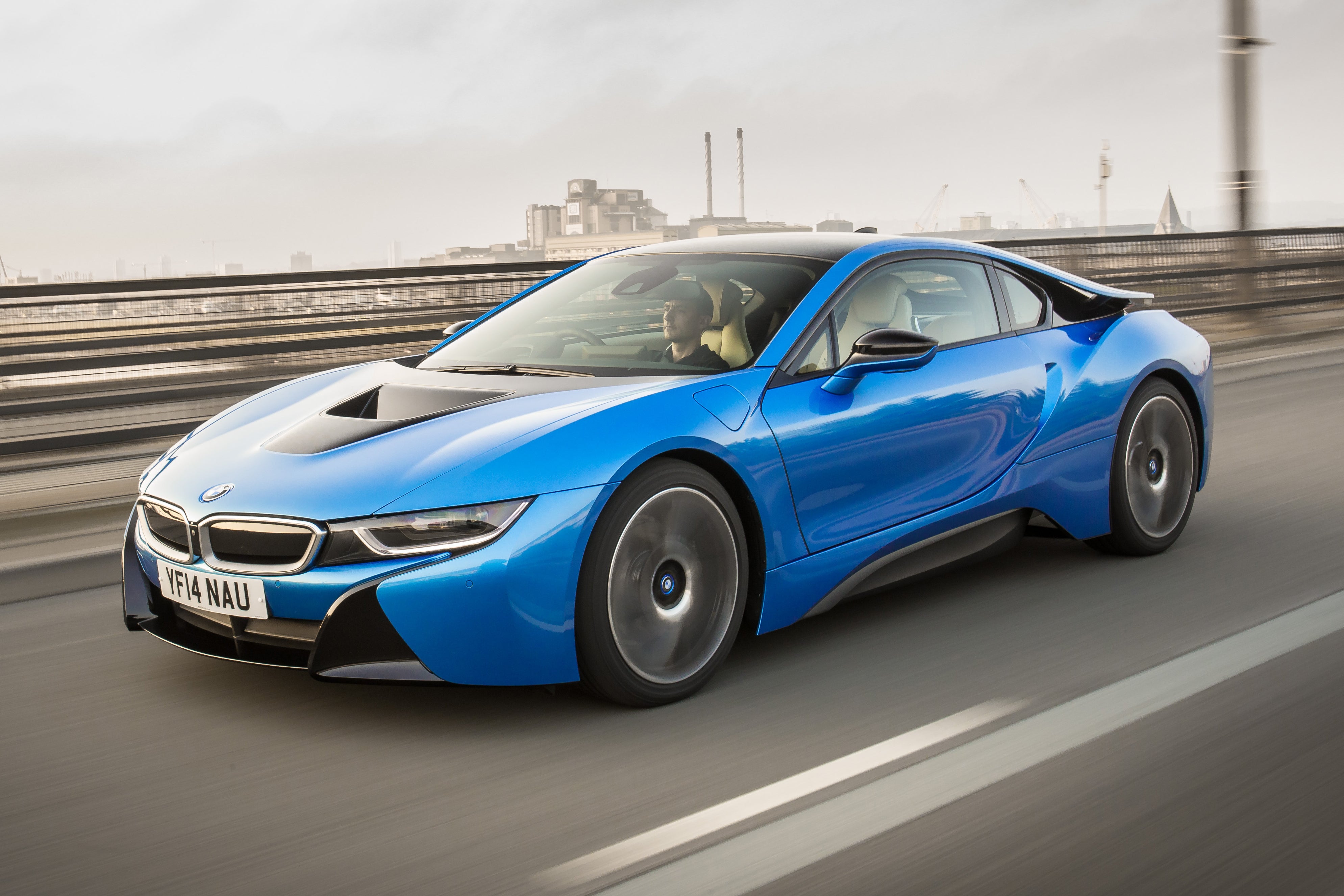 If you're worried that the future of motoring looks a little dull, the BMW i8 should put your mind at rest. Purely from a design point of view, it looks incredible - with gullwing doors and carbonfibre construction.
But its plug-in hybrid powertrain is even more impressive. In simple terms, it combines a 1.5-litre petrol engine (like in a MINI) with an electric motor to provide supercar-like performance. It'll accelerate to 62mph in 4.4 seconds, yet it has the eco-credentials of a Toyota Prius. Almost.
When it was new, a BMW i8 would have set you back around £115,000. But it's been hit pretty hard by depreciation, which means you can pick up an early example today for less than £40,000. Bargain.
Porsche 718 Cayman
Year launched: 2016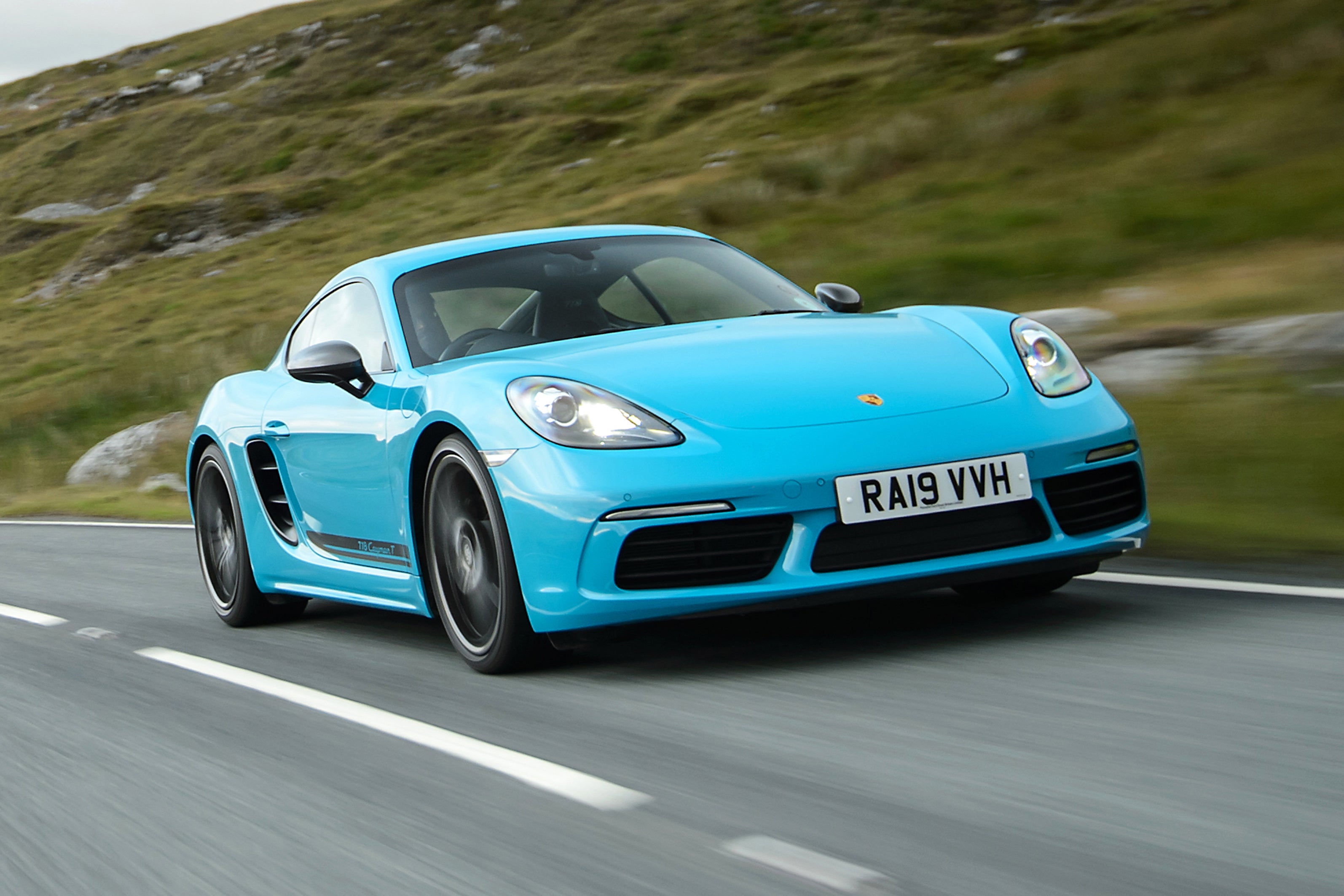 The Porsche Cayman might be one of the brand's more affordable vehicles, but don't let that put you off. It's every bit deserving of the desirable badge - and, in fact, we reckon it's one of the most polished sports cars money can buy.
A budget of £40,000 will get you a Cayman 718 with its controversial four-cylinder turbocharged petrol engine. Go for the S model for a bit more poke, and we'd recommend the PDK automatic gearbox unless you really must change gears yourself.
Of course, being a Porsche, the Cayman could potentially provide some high running costs. The 718's pretty good on fuel, though, and full service history ought to put your mind at rest in terms of reliability.
Alfa Romeo 4C
Year launched: 2014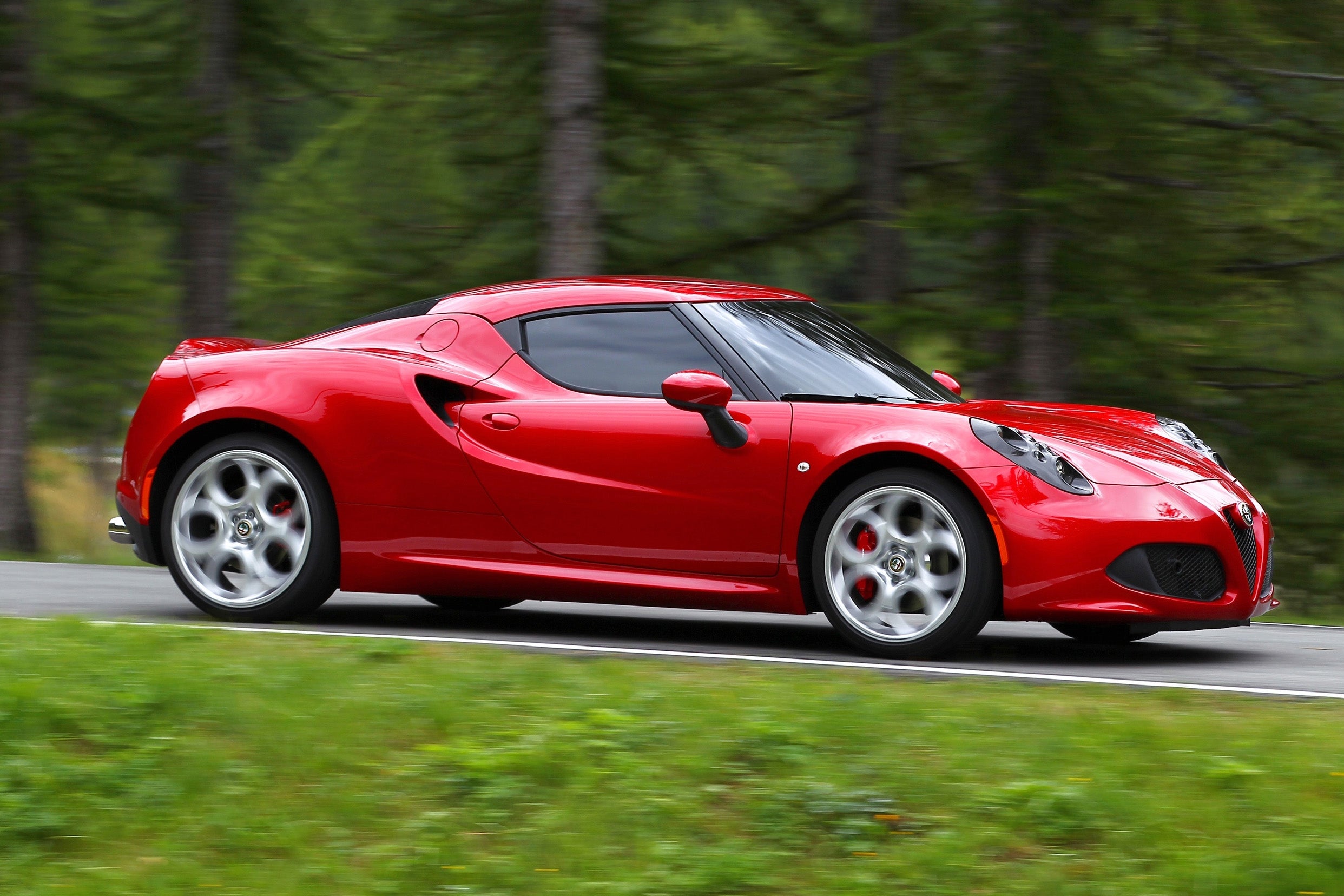 The Alfa Romeo 4C was much-maligned in the motoring press when it arrived in 2014. It was criticised for its low-rent interior, unsettled ride and frustrating automatic gearbox - but, one glance at its svelte design and we reckon all is forgiven.
Honestly, it's just gorgeous. You could just look at it all day without actually driving it. But it's also pretty impressive from a technical point of view, with a carbonfibre monocoque chassis and mid-mounted 1.75-litre turbocharged engine.
It never sold in huge numbers which means they're rare on the market today, but they do come up. You should easily be able to find one within our theoretical £40,000 budget.
Aston Martin V8 Vantage
Year launched: 2005

We'll end with a wild card. The Aston Martin V8 Vantage looks amazing and sounds even better.
It's also, well, an Aston. For less than £40,000. It's certainly possible, although you may have to stretch the budget slightly to find one that meets the heycar criteria (we only advertise vehicles less than eight years old and with up to 100,000 miles on the clock).
You'll need deep pockets for the running costs - but it'll be worth it. You'll turn more heads than a naked rambler and every drive to the shops will feel like an occasion. For the majority of buyers, an Audi A5 is a much more sensible option. But, well, where's the fun in that?
A coupe is traditionally a sporty-looking car with a fixed roof (rather than a soft-top), two doors and a sloping rear roofline. That said, some car manufacturers are pushing the boundaries a bit - there have been a number of four-door coupes hitting the market in recent years, and even coupe-SUVs like the BMW X6.
Yes. Coupes aren't usually as practical as the equivalent hatchback or saloon (or even SUV), but they usually have four or five seats and a reasonably big boot. If you only carry children occasionally, a coupe should be practical enough for your needs.
It's true that most fashion-conscious car buyers have now migrated towards SUVs. But coupes are even rarer today than they used to be - and that makes them pretty cool, in our opinion.
BMW M4
M4 2dr DCT [Competition Pack]
Vertu BMW Malton

North Yorkshire, YO176TB
PCP: £618.34/mo
Representative example: Contract Length: 36 months, 35 Monthly Payments: £618.34, Customer Deposit: £6,000.00, Total Deposit: £6,000.00, Optional Final Payment: £19,252.00, Total Charge For Credit: £6,893.90, Total Amount Payable: £46,893.90, Representative APR: 8.9%, Interest Rate (Fixed): 8.56%, Excess Mileage Charge: 12ppm, Mileage Per Annum: 10,000
BMW M4
M4 2dr DCT [Competition Pack]
John Clark BMW Aberdeen

Kincardineshire, AB123EW
PCP: £599.36/mo
Representative example: Contract Length: 36 months, 35 Monthly Payments: £599.36, Customer Deposit: £6,000.00, Total Deposit: £6,000.00, Optional Final Payment: £20,009.00, Total Charge For Credit: £6,986.60, Total Amount Payable: £46,986.60, Representative APR: 8.9%, Interest Rate (Fixed): 8.55%, Excess Mileage Charge: 12ppm, Mileage Per Annum: 10,000
BMW M4
M4 2dr DCT [Competition Pack]
Pure Cars Wakefield

West Yorkshire, WF29RY
PCP: £575.64/mo
Representative example: Contract Length: 36 months, 35 Monthly Payments: £575.64, Customer Deposit: £5,998.00, Total Deposit: £5,998.50, Optional Final Payment: £20,944.00, Total Charge For Credit: £7,099.90, Total Amount Payable: £47,089.90, Representative APR: 8.9%, Interest Rate (Fixed): 8.89%, Excess Mileage Charge: 12ppm, Mileage Per Annum: 10,000