Best diesel cars that are ULEZ-exempt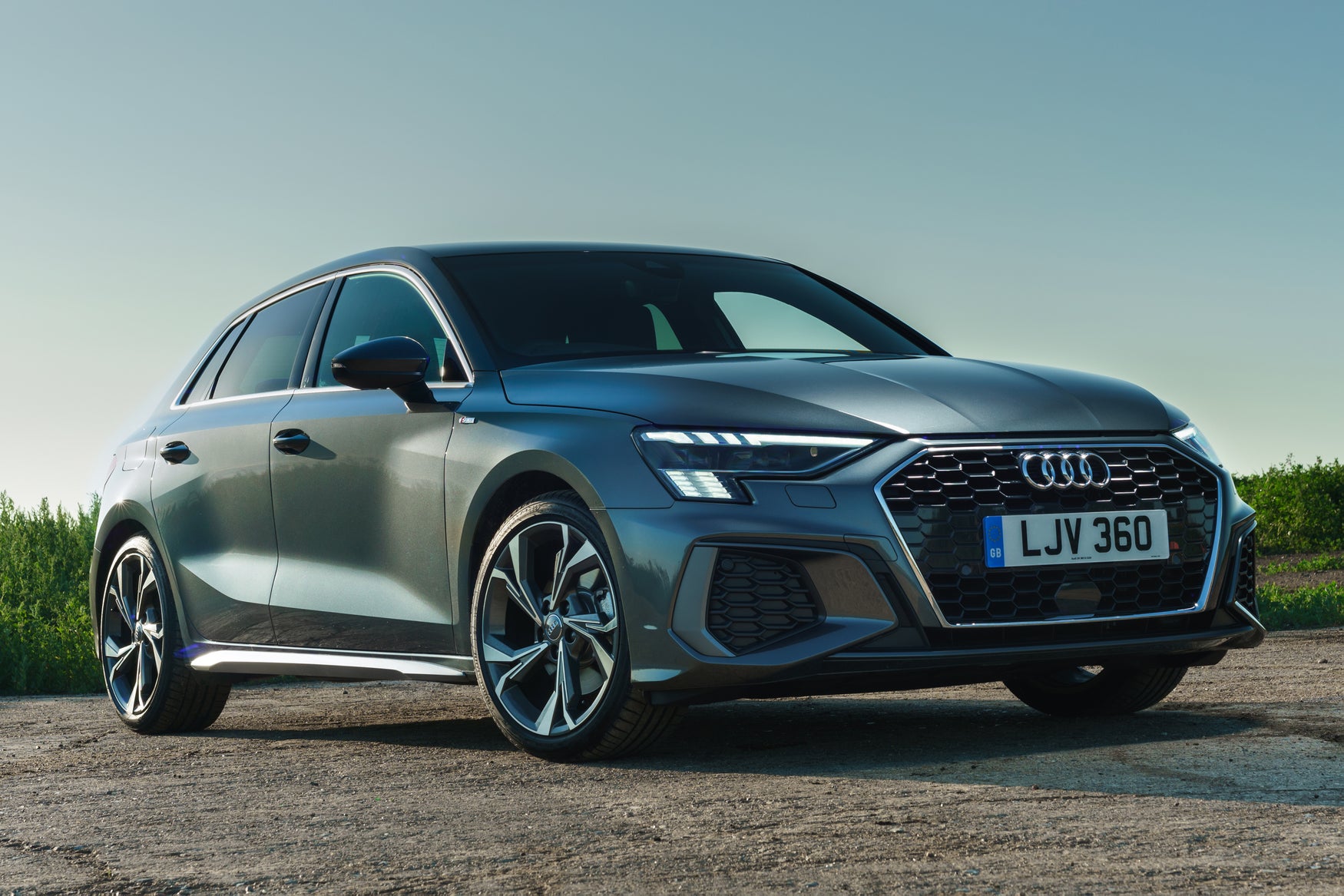 With emissions regulations in the UK getting tighter, it's crucial to have a car to avoid being charged - especially the £12.50 daily ULEZ charge if you live in London. Here are the ten best diesels to put on your shortlist.
If you're a Londoner, or frequently drive in the capital and in the market for a diesel car - it's key to have one that'll ensure you aren't paying the £12.50 daily charge.
Look out for diesels registered after September 2015. You can find out whether it's Euro6 (which it needs to be) on the V5 slip, or on Transport for London's ULEZ checker. Otherwise, you'll be buying a car that isn't compliant.
Ford Focus
Year launched: 2018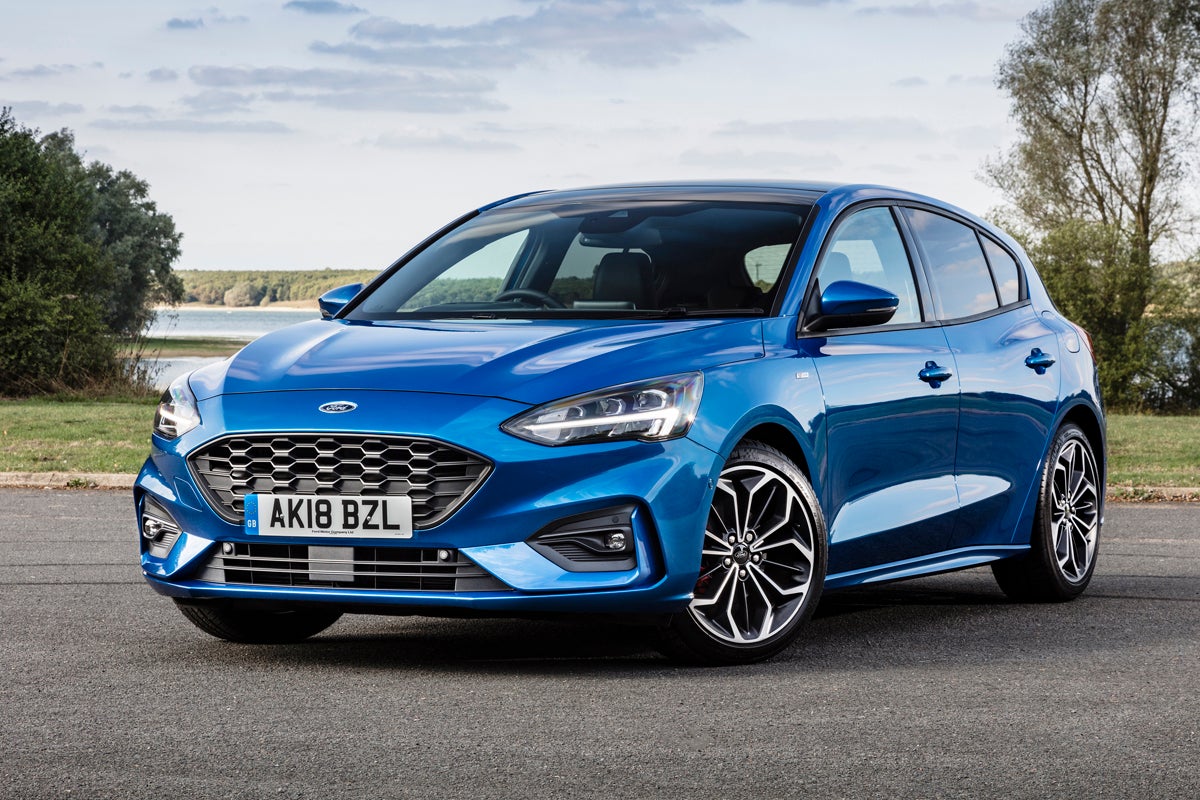 The Ford Focus isn't the most exciting or glamorous car - but it's a cracking choice and a very popular one at that. It won't feel as posh as - say - a Volkswagen Golf, but it's excellent on the road, arguably offering the most dynamic driving experience of any hatchback this size. It's also the most spacious Focus yet, making it ideal for small families.
There's also a range of ULEZ-exempt diesel engines. There are three 1.5-litre TDCi diesels, we like the 120PS version most - or a 2.0-litre TDCi diesel with 150PS for those who want more oomph. The diesel engines also pair better with the automatic gearbox than the petrol. If you want a lot more oomph, the 190PS Focus ST hot hatch will be more than enough.
While some of the plastics inside make the Focus feel noticeably cheaper than rivals, it gets a decent sized boot and a reasonable amount of standard equipment. The entry-level trim is a bit sparse, but the top-of-the-range Vignale models are too expensive to recommend. Other than that, there are no bad choices. Zetec trim isn't missing much, but we wouldn't blame you for upgrading to one of the ST-Line or Titanium cars for a bit of extra sportiness or luxury.
Volkswagen Golf
Year launched: 2013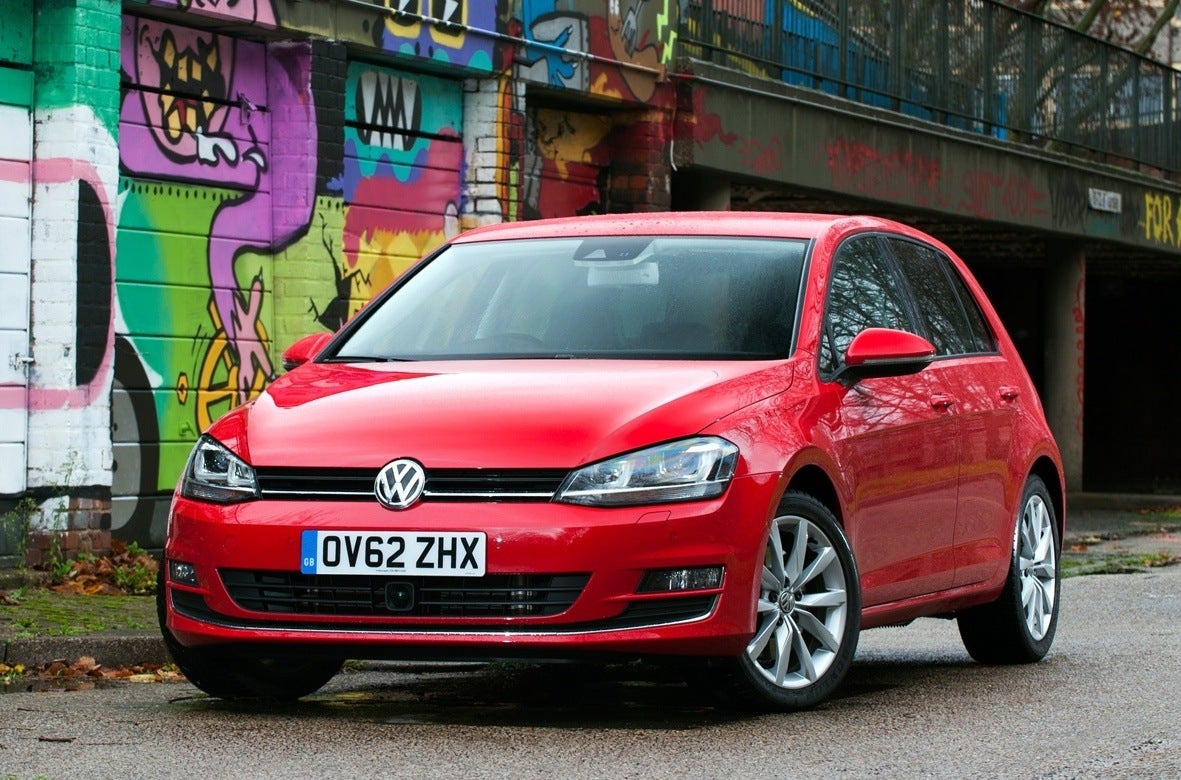 This Volkswagen Golf is the previous generation and, while the 2020 Golf is great, the outgoing version is cheaper on the used market and plenty as good - especially if you get a later model. Like the Ford Focus, there aren't many people, or young families, the Golf isn't right for. The range of engines and model variants is huge, with a premium quality and good levels of comfort.
The Golf costs more than many rivals, but even the basic model is a great choice. The 1.6 diesel isn't the fastest, but is a bit smoother and quieter than the more powerful 2.0-litre. Even so, we'd still pick the 2.0 TDI 150 due to its combination of performance and fuel economy. If you're opting for a diesel, make sure it's Euro6.
We recommend the sporty R-Line trim and the value-packed Match versions. The Ford Focus is a key rival - although it's less premium (and cheaper). The SEAT Leon is basically a Golf underneath, with sportier styling and lower prices, while the Skoda Octavia shares underpinnings with the Golf as well, offering more space and practicality if you have a growing family, dogs to transport etc.
Skoda Octavia
Year launched: 2013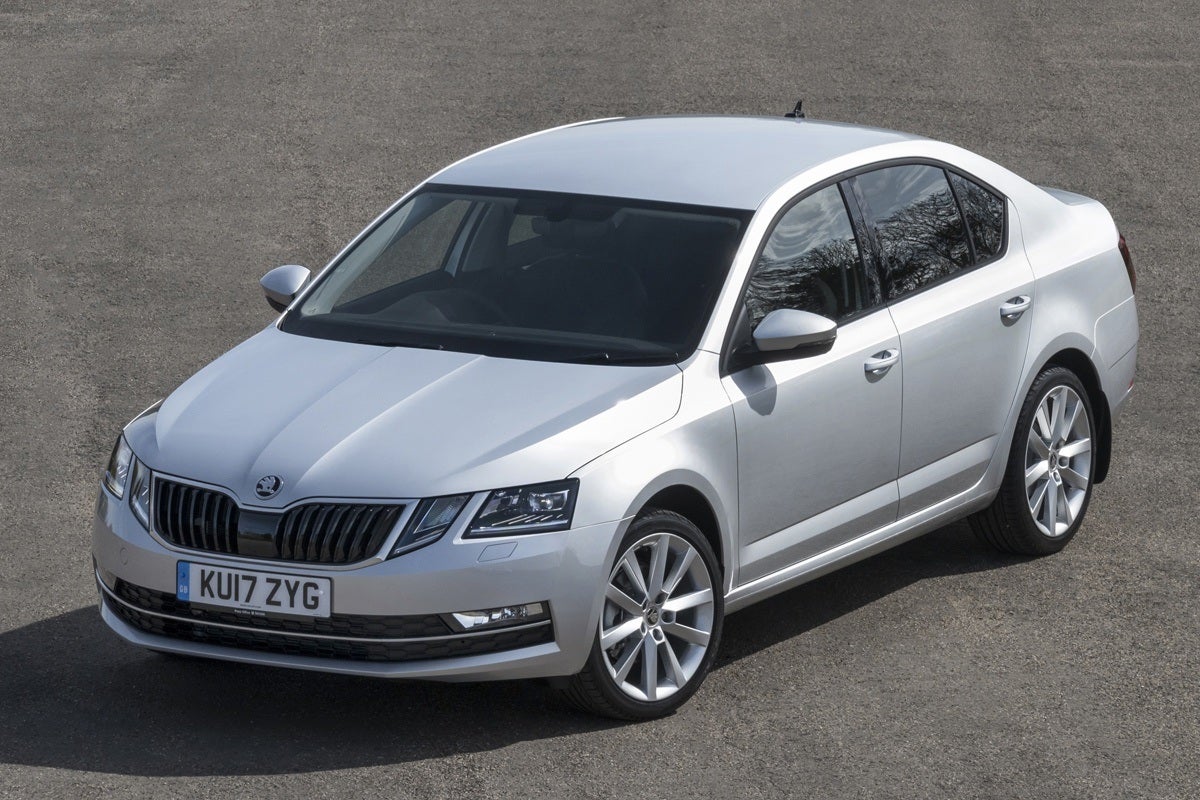 The previous generation Skoda Octavia is best described as a 'sensible choice'. The 2020 model is more upmarket, but it's a lot pricier and the previous incarnation will be much cheaper on the used market. The 2013 Octavia offers a great blend of practicality, refinement and performance for the money. It isn't the most exciting choice, and you'll need to be careful you aren't buying a high mileage model that's been run as a taxi or you'll see expensive DPF issues. However, the Octavia proves that a good value car doesn't need to feel cheap.
The Octavia was first launched with a 1.6 and 2.0 TDI diesel. However, we prefer the 2.0-litre model with more torque. As with all the older generation models in this list, though, make sure you've checked it's compliant with the ULEZ before you put any money down. As far as trims go, we think SE trim offers the strongest value.
The interior is smart, with a surprisingly high quality feel to the materials, plus, there's loads of kit. However, the Octavia is an older car, so most of the latest safety equipment is optional, with key equipment such as automatic emergency braking, a reversing camera and adaptive cruise all costly extras. In that sense, it's better to get a newer model on the used market if you can. A 2016/2017 model should provide a good mix of value and modern tech.
Audi A3 Sportback
Year launched: 2020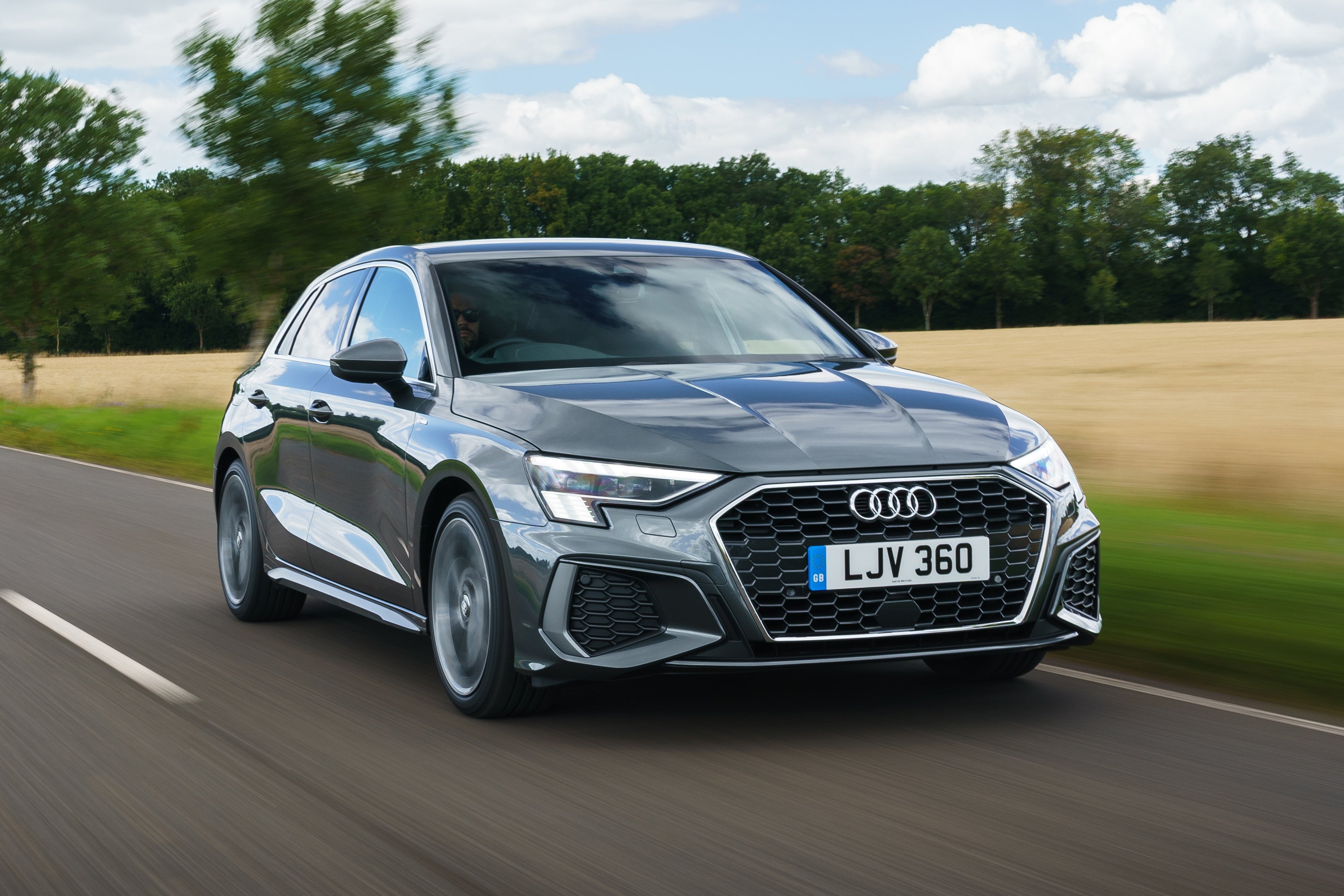 The Audi A3 Sportback is an excellent choice for style-conscious buyers who don't mind paying a premium for what's essentially a posh Volkswagen Golf. It looks great, has a brilliant interior and comes with plenty of standard kit for the money. It's also great to drive, with punchy economic engines. Just avoid the automatic gearbox if you can, as it has some reliability issues.
All A3s are well equipped but it's the S line and Black Edition models that catch your eye thanks to sporty looks. If you're not fussed about that, the entry-level SE and SE Technik models make a lot of sense. Although, if you want things like Apple CarPlay and Android Auto, you'll need a later example (mid-2016 onwards). The desirability of the A3, even this older model, does mean it goes for strong money on the used market, though.
The 2.0-litre diesel offers a relaxing and economical driving experience. The smaller 1.6-litre diesel (badged the 30 TDI in later years) is the most economical and is more than up to the job. That said, we'd still go for the 2.0-litre if you spend a lot of time in the car and want more torque.
Honda Civic
Year launched: 2012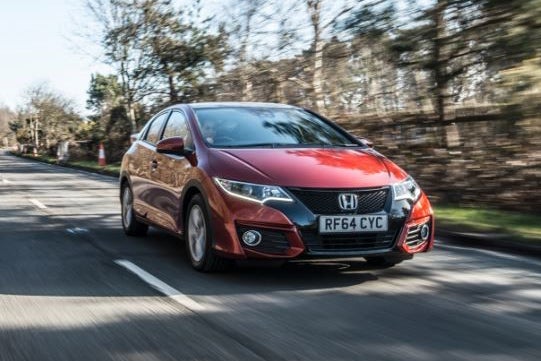 The Honda Civic is a great car for those in needs of practicality and reliability. Compared to other older generation small family hatchbacks like the Ford Focus or Vauxhall Astra, the Civic has massive amounts of space - plus, it gets lots of standard equipment and comes in a wide range of trims, so there are lots of model grades to choose from.
Civics are well-priced on the used market, but still opt for a newer (post-2015) model if your budget will stretch to it. The 2.2-litre is uncommonly smooth and a pleasure to use - but struggles with tightening emissions standards. The 1.6-litre diesel, which replaced the older 2.2-litre isn't quite as refined, but it's genuinely excellent on fuel economy - delivering a real-world mpg of about 65mpg according to Civic owners.
As for trims, we like the EX, SE Plus and the later Sport. Honda's hatchback is hugely spacious, too, even with three in the back it's comfortable enough. The boot also offers a huge 401 litres of space and a further 76 litres in the useful underfloor storage area, while the 'Magic Seats' cleverly fold down - with the seat base sliding forward and down - to create a flat load floor.
SEAT Leon
Year launched: 2013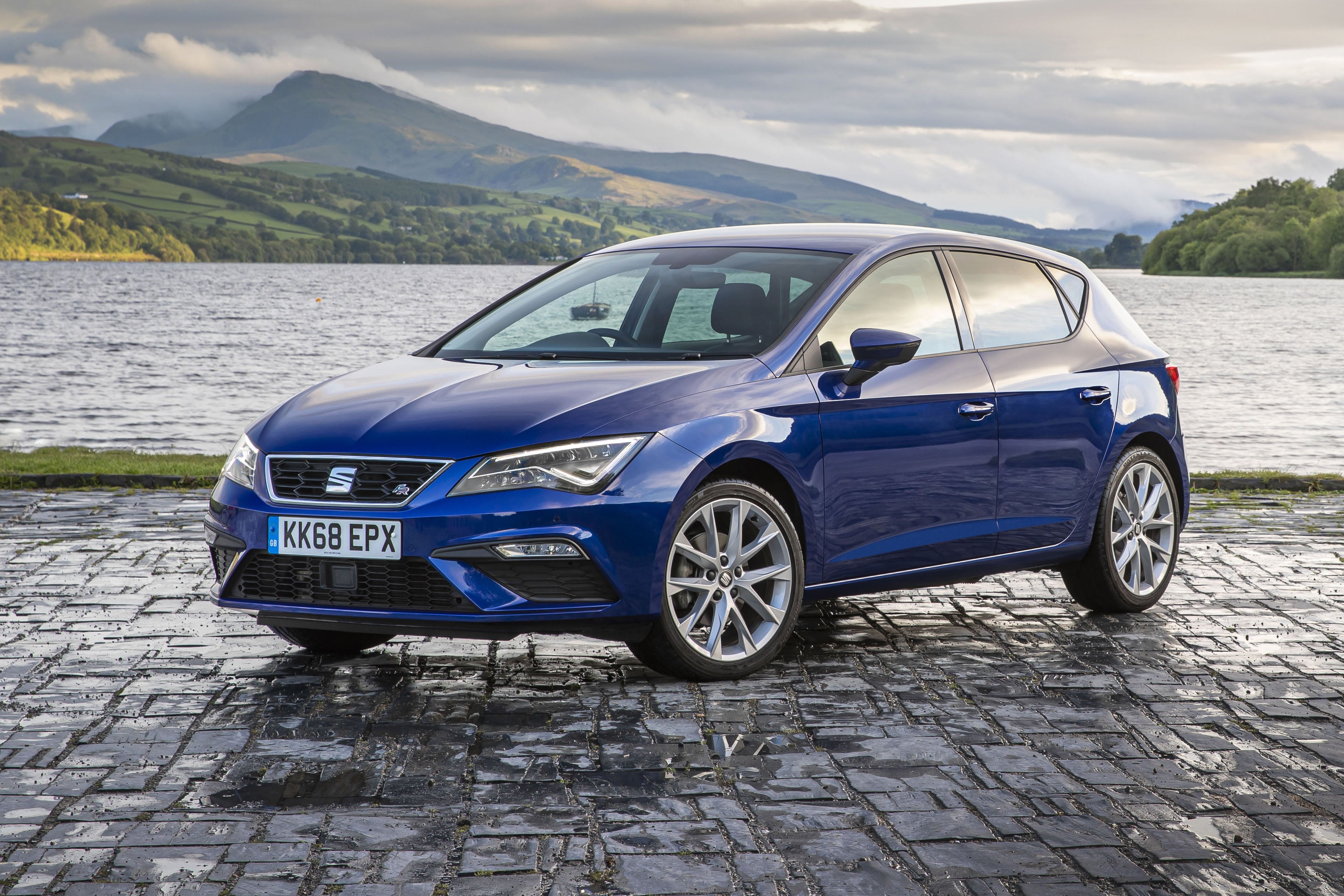 The Leon, based on a similar platform to the Volkswagen Golf and Audi A3, is practical and good to drive with sporty handling - while being cheaper than it's aforementioned Volkswagen Group cousins. The fit, finish and attention to detail inside the cabin are also as good as a Volkswagen Golf and better than many other cars in this sector.
While this is the previous generation (a new Leon was launched in 2020), it's formidable. And the later models got modern tech and ULEZ-exempt diesel engines - as well as being discounted on the used market due to this Leon being the outgoing model. In that sense, we advise buying 2016-onwards examples, which get the 1.6 TDI diesel. It's the cleanest model in the range and, thanks to a start/stop system and brake energy regeneration, it sees a real-world mpg in the mid-50s.
It's not exactly exhilarating, but it's perfectly capable of quiet motorway cruising despite missing a sixth gear. Post-2016 models also benefit from more comprehensive safety and convenience tech- including automated traffic jam assist and an eight-inch touchscreen with better smartphone connectivity.
Vauxhall Astra
Year launched: 2015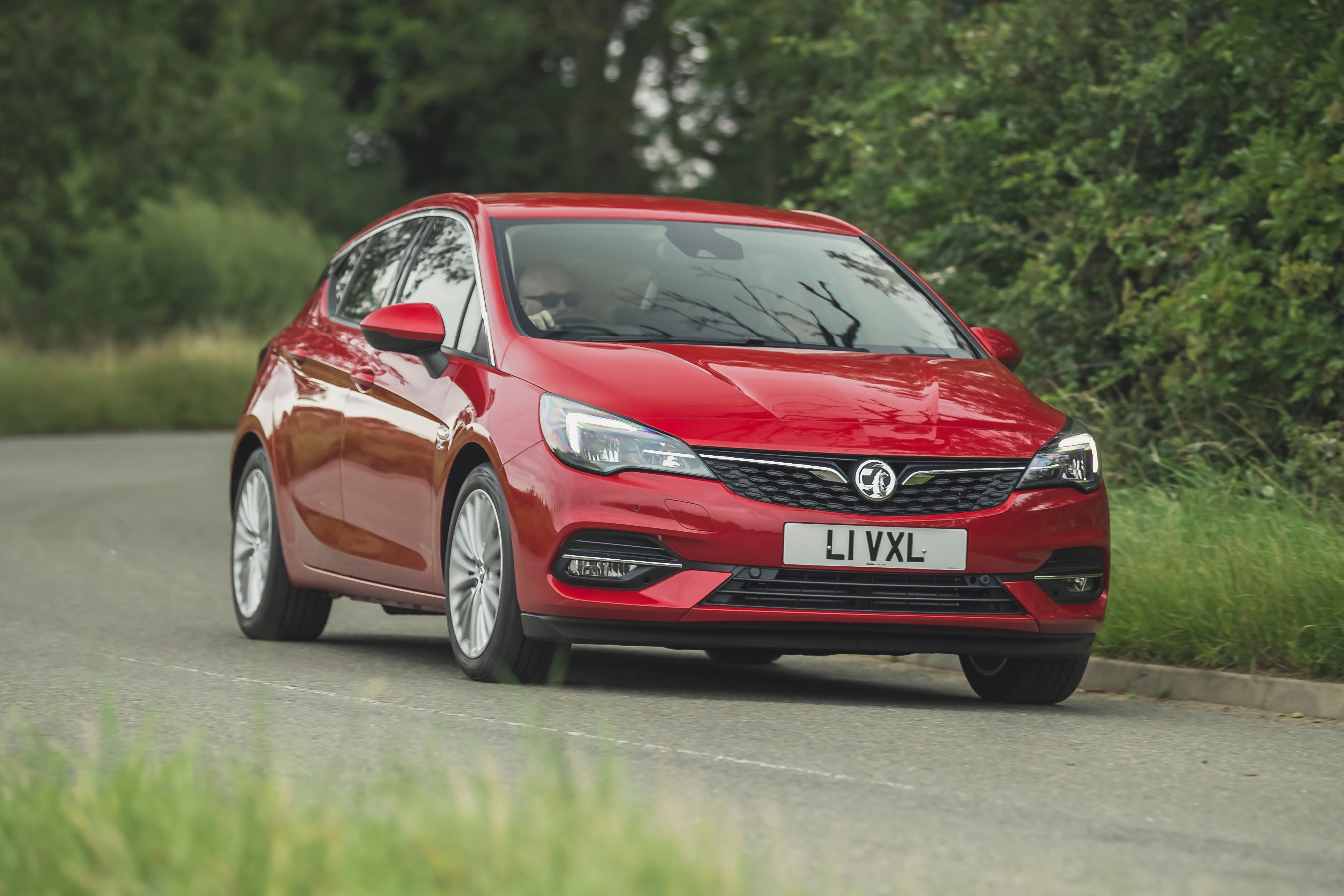 You don't need us to tell you that the Vauxhall Astra looks bland. But it doesn't fall short in terms of practicality or affordability, though, which is why most owners buy an Astra. Vauxhall may not be quite a premium brand, so it makes up for this with a lot of equipment on new models. And the popularity of the Astra means there are plenty on the used market, which keeps prices competitive. You'll get a lot of car for your money with an Astra.
The earlier 1.6-litre CDTi engine is competitive, and the more recent 1.5-litre Turbo D is better still. The 1.6 diesel, which you'll find in all power outputs from 110PS to 160PS, is the best engine if you're planning to use your Astra to cover high miles at low effort on the motorway. Our favourite trim is SRi, which blends slightly sportier looks and equipment with still-decent value for money.
The boot is a useful 370 litres, just a few litres shy of a Volkswagen Golf but bigger than a Ford Focus. It's very square and deep with flat sides, making it easy to make full use of the space. Although, the load lip is a little high, so you might find it awkward taking heavy items in and out.
Kia Ceed
Year launched: 2012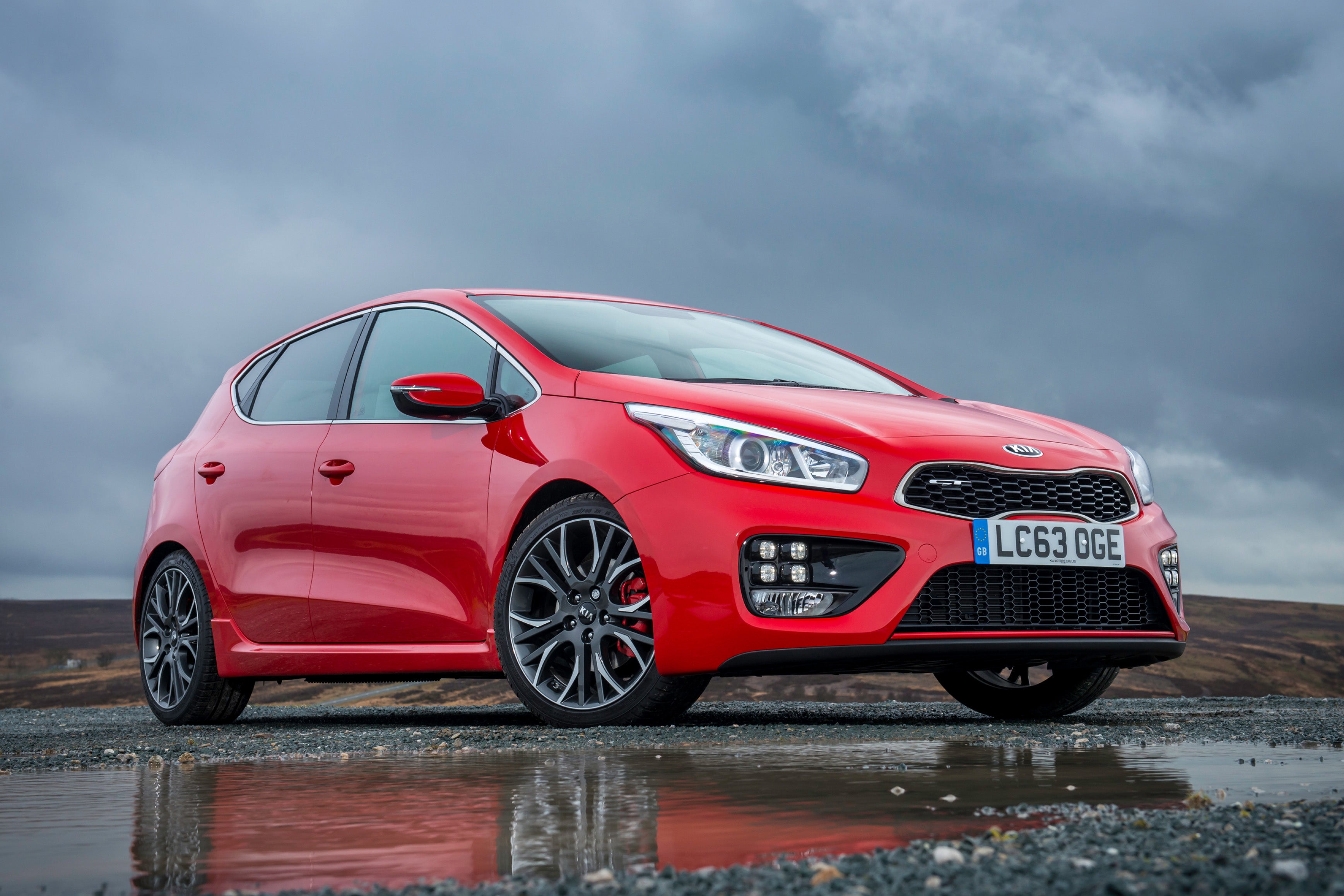 The Kia Ceed isn't as popular as rivals like the Ford Focus, but it's well-priced with a seven-year warranty and generous equipment levels. A practical interior and economical, ULEZ-exempt diesel engines also making it a smart choice for young families.
The 1.6 CRDi engine - available with 116 or 134PS - is decent, but not the best engine in this list by any means. The lower-powered option is aimed at drivers who want the best mpg, and it's only available with a manual gearbox. The latter can be paired with manual or automatic transmissions.
We'd skip the entry level 1 spec and jump straight to 2 trim instead. Standard equipment here includes alloy wheels, parking sensors, cruise control and front fog lights. As with all older diesels, some of the models on the used market might not be ULEZ exempt because they aren't Euro 6 compliant - so make sure you check before you sign anything.
Renault Megane
Year launched: 2016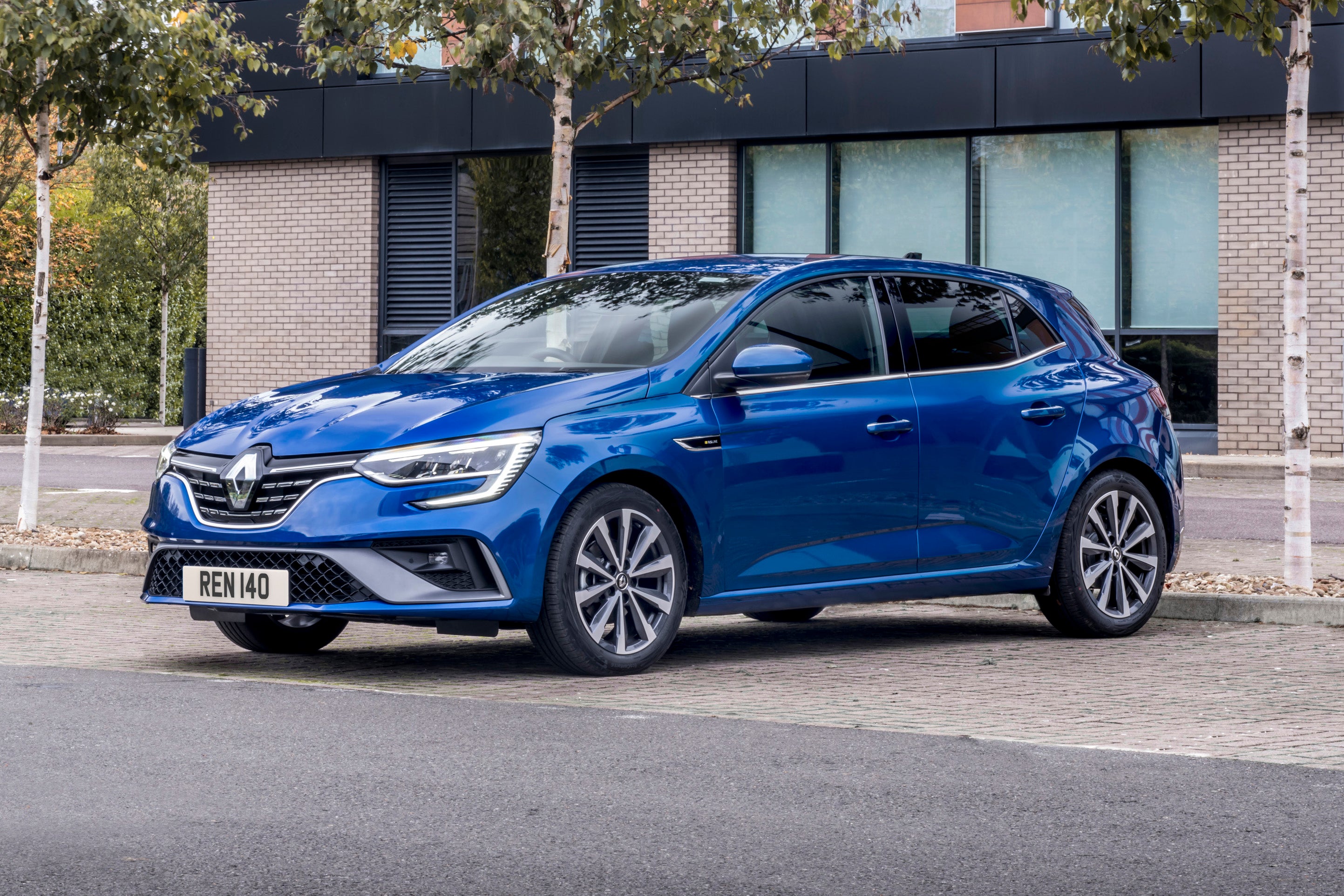 The Renault Megane is composed, with a frugal diesel option and a surprisingly low price considering the kit on offer. It will suit buyers on a budget who want a family car with a bit of panache. However, it isn't the most spacious or practical choice, and all of its rivals are excellent all-rounders that manage to outclass it in at least one key area. If you can find a used model for a good deal with some of the five-year warranty left, it would make a smart buy, though.
The standard infotainment system is feeling its age, especially compared to the sleek designs of the new SEAT Leon, Skoda Octavia and Volkswagen Golf. And, if you're buying a used Megane, then look out for the discontinued engines like the 1.6 dCi 130. All Meganes come well equipped, so it's hard to go wrong with any of the trims, but we'd nudge you towards the mid-range Iconic for its additional safety features, built-in sat-nav and larger wheels.
The base models are well-equipped, but they looks cheap inside. With that in mind, we'd choose a 2018-onwards model in a mid-range spec for better safety kit and sat-nav.
Volvo V40
Year launched: 2012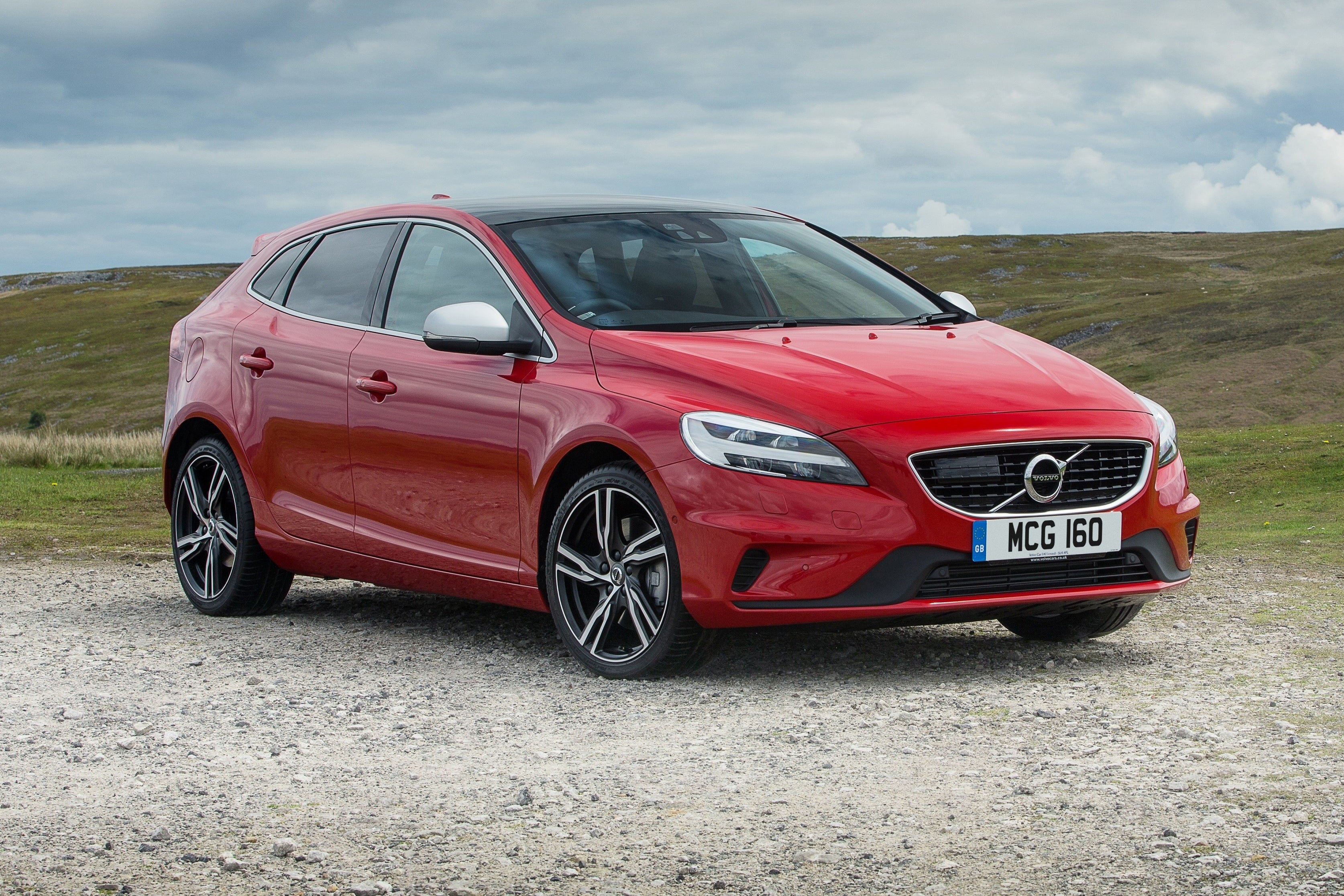 If you're standing still, you're going backwards - or so they say. And that's well-illustrated with the V40. Up against rivals at the time of launch, it competed well with a brilliant blend of fun and comfort, as well as a huge amount of standard safety tech. However, the cabin now feels quite dated, especially against the Audi A3 and Mercedes A-Class' interior quality. Having said all that, there's still plenty to like. Namely, it's a more affordable option that can still compete in certain areas.
With around 120PS, the D2 (mid-range diesel engine) is fine most of the time, but the 150PS D3 provides a useful amount of torque when you need that extra acceleration. As with all older diesels, there will be a fair few non-compliant engines on the market - so buy a new model and check the V5 to make sure it's Euro 6. Pre-2016 model buyers will want the SE trim, which provides the best balance of kit and cost on a budget. If you're buying a newer car, you'll probably be prepared to spend the extra on the Inscription car for a few more luxuries.
There's good amounts of legroom and headroom in the front and rear seats, while the boot is a decent size - though it can't match its main rivals. There's a very hefty lip to negotiate when loading heavy items, too.
The Ultra Low Emissions Zone - or ULEZ - came into effect in central London in April 2019. It operates 24 hours a day, seven days a week, every day of the year and means most vehicles need to meet new, tighter exhaust emission standards or pay a £12.50 daily charge.
The Ford Focus and previous-generation (2013-2020) Volkswagen Golf are both excellent choices - with good quality interiors and practicality for small families in spades.
While it's very dependent on trim, spec and age - the Honda Civic, SEAT Leon and Vauxhall Astra should all come at a decent price on the used market.
Reviews of diesel cars that are ULEZ exempt
Ford Focus
1.5 EcoBlue 120 Active X 5dr
Foray Motor Group Ford Shaftesbury

Dorset, SP78PL
HP: £492.26/mo
Representative example: Contract Length: 37 months, 35 Monthly Payments: £492.26, Customer Deposit: £2,730.00, Total Deposit: £2,730.00, Total Charge For Credit: £2,252.36, Total Amount Payable: £20,452.36, Representative APR: 8.9%, Interest Rate (Fixed): 4.72%
Ford Focus
2.0 TDCi Titanium X 5dr Powershift
Pentagon Ford Runcorn

Cheshire, WA72XP
PCP: £212.90/mo
Representative example: Contract Length: 36 months, 35 Monthly Payments: £212.90, Customer Deposit: £1,875.00, Total Deposit: £1,875.00, Optional Final Payment: £5,556.50, Total Charge For Credit: £2,383.00, Total Amount Payable: £14,883.00, Representative APR: 10.1%, Interest Rate (Fixed): 4.2%, Excess Mileage Charge: 6.9ppm, Mileage Per Annum: 10,000
Ford Focus
1.5 EcoBlue 120 ST-Line X 5dr Auto
Foray Motor Group Ford Shaftesbury

Dorset, SP78PL
HP: £676.18/mo
Representative example: Contract Length: 37 months, 35 Monthly Payments: £676.18, Customer Deposit: £3,750.00, Total Deposit: £3,750.00, Total Charge For Credit: £3,093.48, Total Amount Payable: £28,093.48, Representative APR: 8.9%, Interest Rate (Fixed): 4.72%