Best diesel crossovers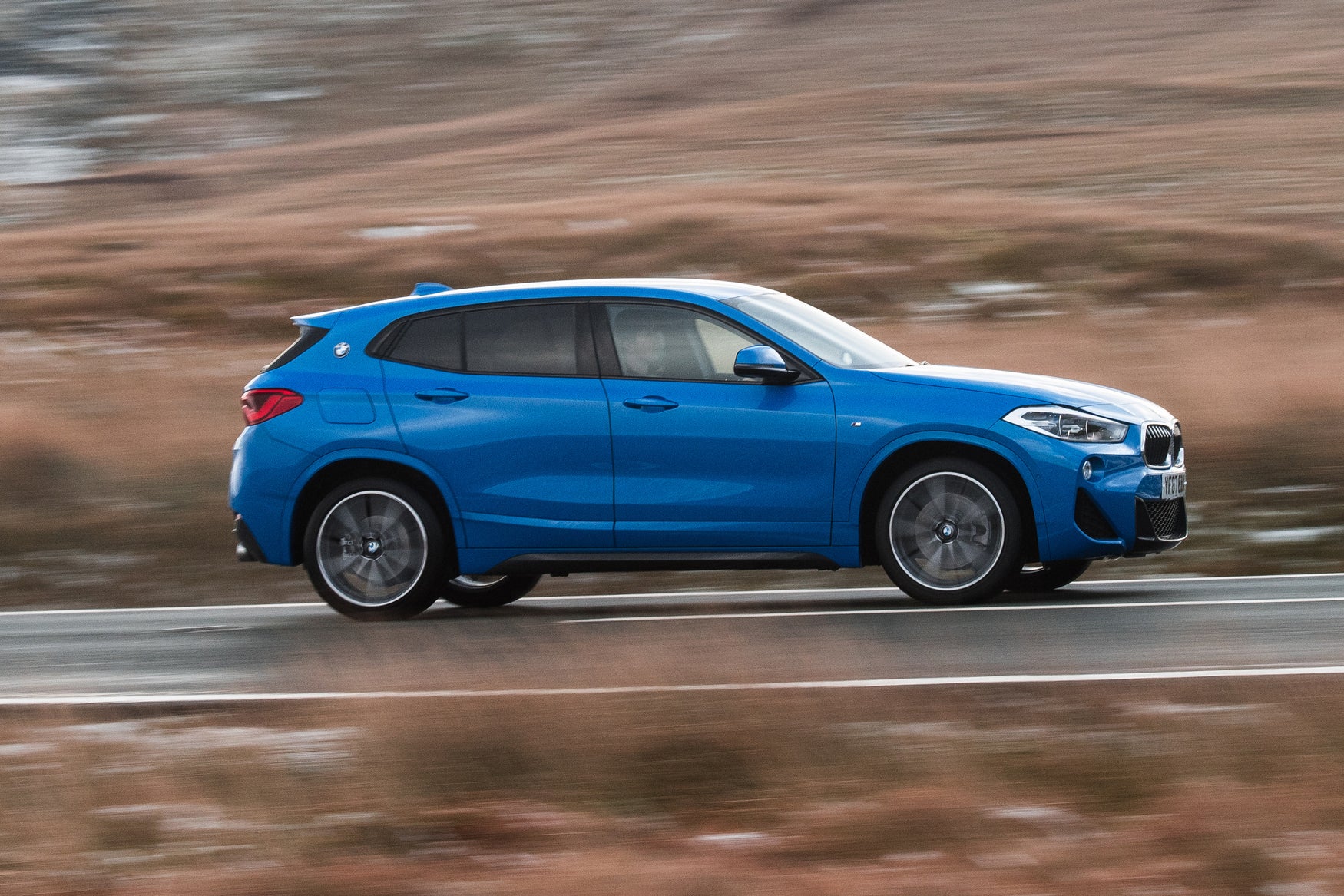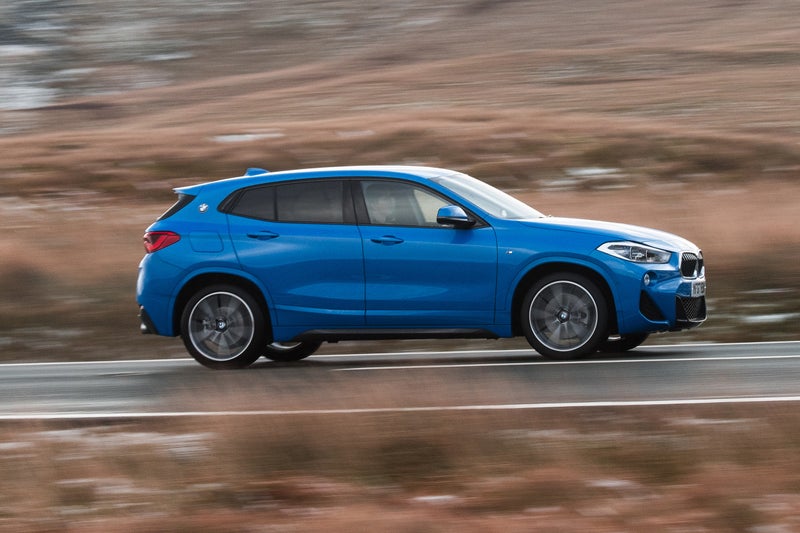 If you're a high mileage driver or tow a caravan or, then you're probably in search of a diesel. Below, we've rounded up the ten best diesel crossovers for your perusal.
To avoid issues - like DPF trouble - down the line, you need to cover more than 12,000 miles per year and regularly do journeys of more than 15 miles at a time. If that sounds like you, then you're in the right place.
Check out the top ten diesel crossovers based on performance, economy, practicality and value.
Skoda Karoq
Year launched: 2018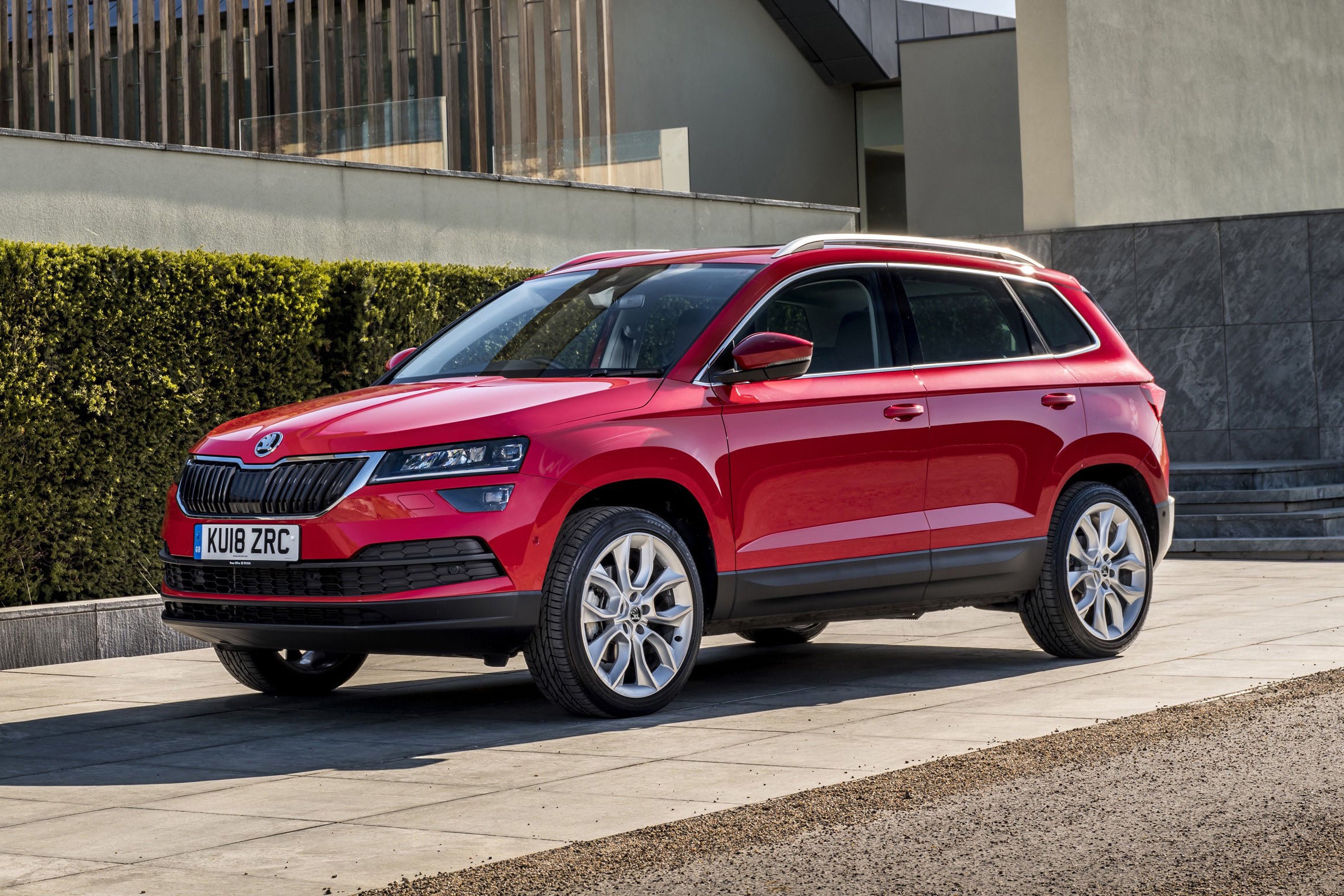 Buyers who want a diesel Skoda Karoq have the option of a 1.6-litre or 2.0-litre TDI. Both are good for towing, but we prefer the larger engine with 150PS, offering more than enough power without lowering the fuel economy too much. It's also available with four-wheel drive.
There's lots of passenger space upfront and in the back, although larger crossovers are better suited to carrying five adults in more comfort. However, the Karoq has a trick up its sleeve in the form of the VarioFlex seats (available on higher spec models). These slide and recline individually, fold down in a flexible 40/20/40 configuration and can even be totally removed to free up a whopping 1630 litres of space.
Skoda's get a bad rap for being a little dull, with a conservative design and lots of grey inside the cabin. But the bright flashes of metal around the air vents and steering wheel spokes add a touch of class to the Karoq. Not to mention all models get a high level of standard equipment. The LED lighting in SE Drive trims bathes the cabin in a soft red glow, but things don't drastically change as you travel up the range. Although, the seat fabrics get progressively nicer - going from fabric to suede and then leather.
Volvo XC40
Year launched: 2018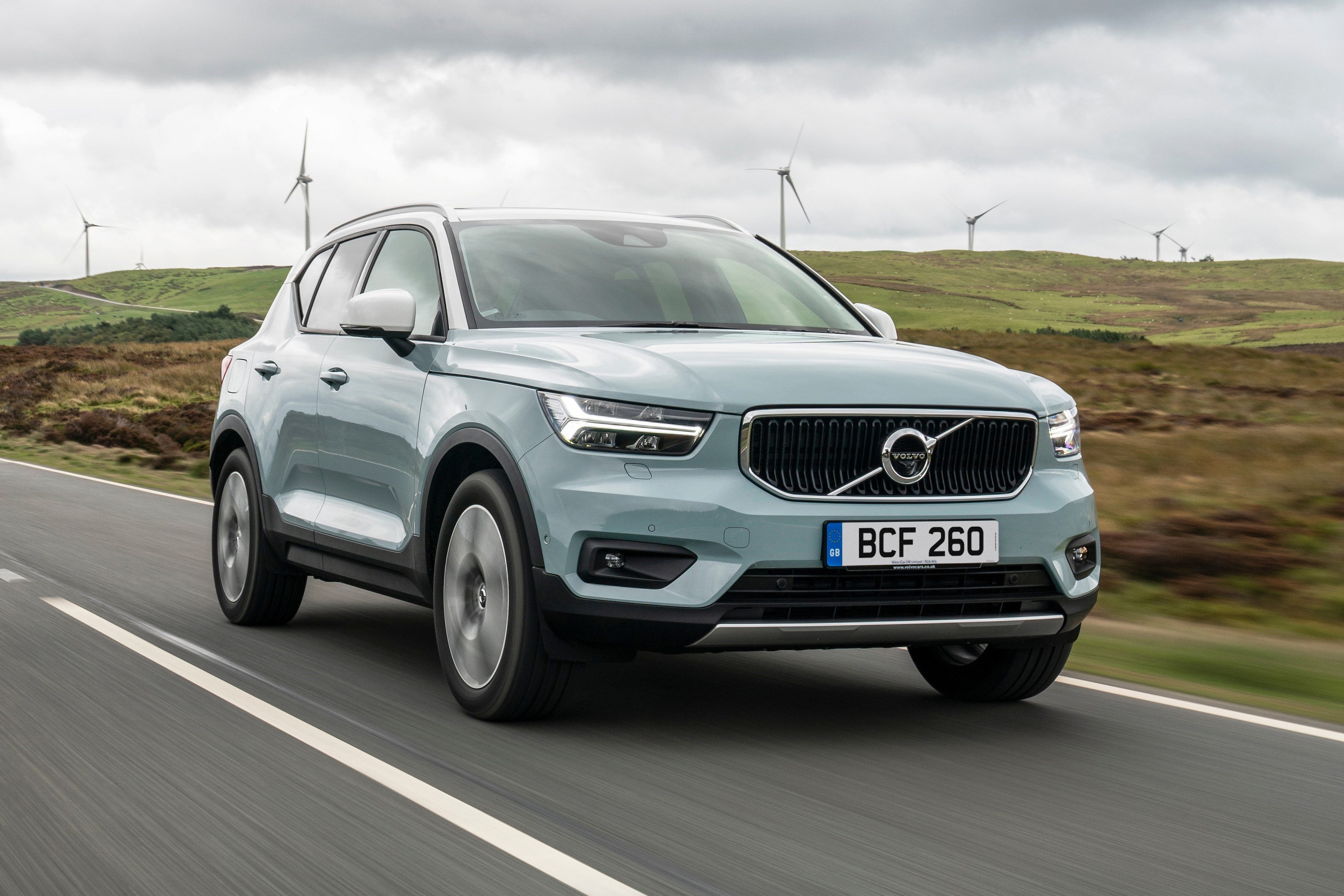 The Volvo XC40 isn't just a good alternative to the usual premium crossovers like the Audi Q3, it's a different and arguably better car altogether. Why? Well, it's full of practical, family-friendly touches, it has a great interior and comes well-equipped. Add in the fact that it's comfortable plus relaxing to drive and we reckon it could just be the best small SUV on sale.
The dashboard layout is clear and easy-to-read, while the touchscreen system is responsive and intuitive, working much like a smartphone. Back row space is excellent, with enough room for adults and wide-opening back doors for easy access when you want to install a child seat. It isn't designed particularly for dynamic driving, but the suspension is set up to provide comfort, it has nicely-weighted controls and excellent refinement – particularly if you go for the 190PS D4 diesel model.
The XC40 is also available with Pilot Assist: a semi-autonomous system that takes care of steering, accelerating and braking when driving on the motorway. It will even bring the car to a stop in traffic, effectively taking over the worst bits of daily driving. You do need to have hands-on the wheel at all times, but it takes the drudgery out of a boring, busy commute.
Kia Sportage
Year launched: 2016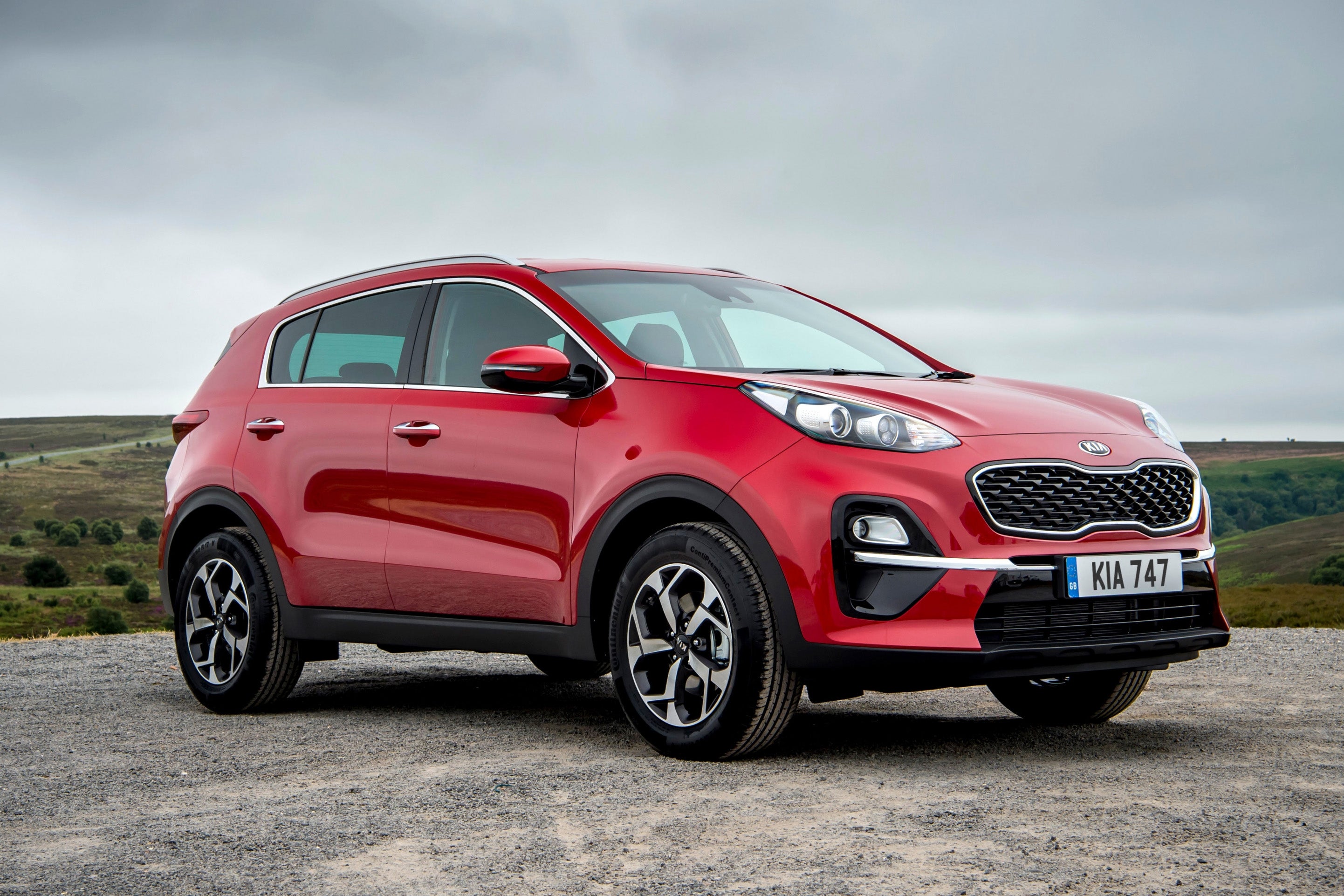 The Kia Sportage is an affordable, practical crossover that's boosted by a seven-year, transferable warranty. In fact, as far as family cars go - the Sportage is hugely desirable, especially amongst those who want a towing workhorse. In newer models, the diesel is available as both a manual and seven-speed DCT auto, with front or all-wheel drive.
It gets a decent level of standard equipment. Yet, we'd still opt for the 2 or 3 trims if we were on a budget. If you can stretch further, the GT-Line gets some stand-out styling for a sensible price tag. On the road, it's a good all-rounder with a cushioned ride quality and decent steering - though it doesn't handle as well as - say - the Ford Kuga if you're leaning towards a fun-to-drive crossover.
For a while, Kia offered a 2.0-litre diesel with 184PS, and this is a good choice for second-hand buyers. But we think the latest 1.6-litre CRDi Ecodynamics+ diesel is the best Sportage engine, particularly given the useful boost in response delivered by its 48-volt mild hybrid technology. It has a decent 134PS and is capable of averaging over 52mpg.
Peugeot 2008
Year launched: 2020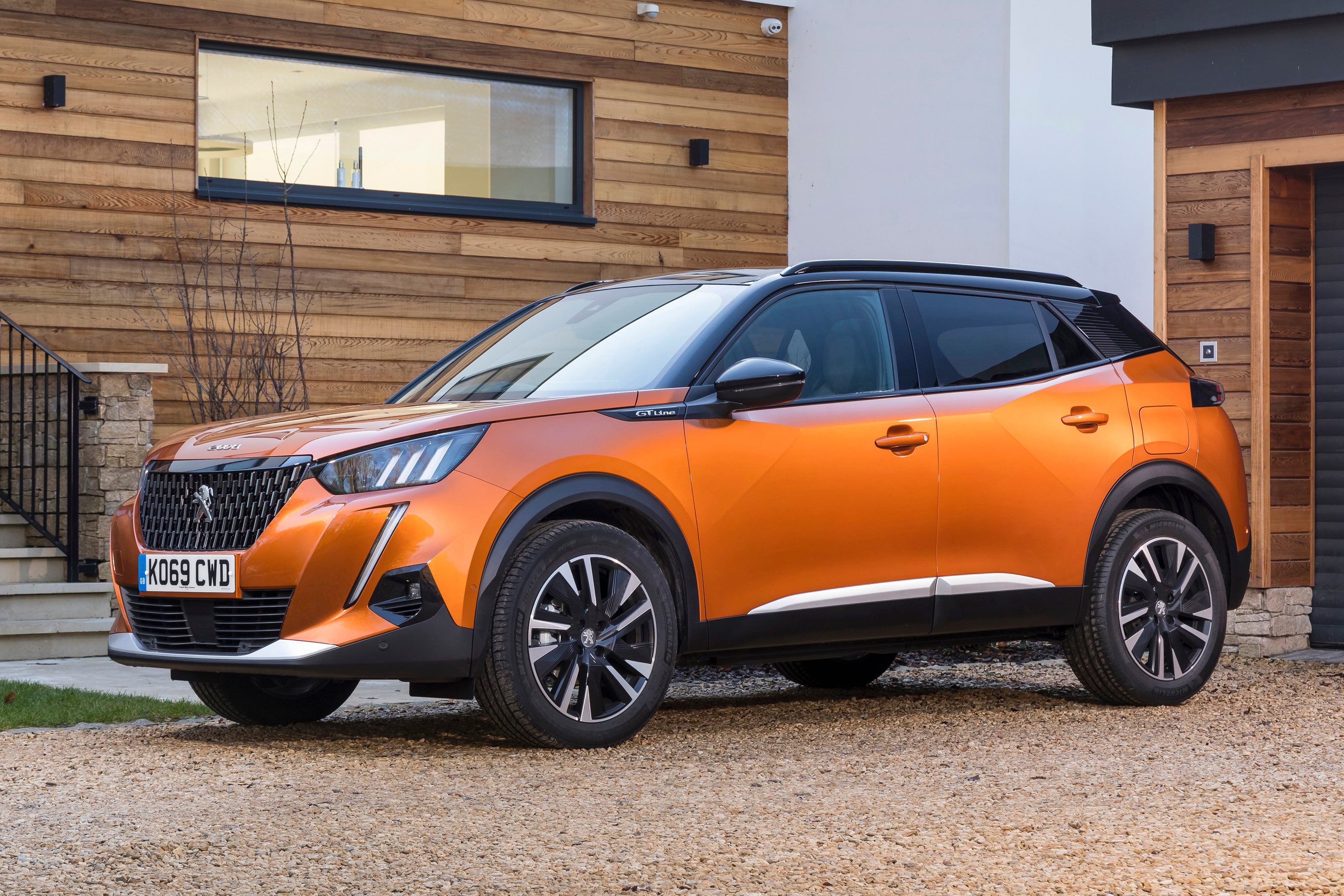 The latest Peugeot 2008 competes directly with smaller crossovers like the Skoda Kamiq and Nissan Juke, with a striking design and more upmarket feel than before. There's also a decent sized boot and good interior room.
What's great about the 2008 is that its cool design doesn't come at the expense of practicality. There's plenty of adjustment to get comfortable in your driver's seat and the rear seat will accommodate two adults, although your tall passengers might be short of knee room if you're also tall. The boot, meanwhile, is about average for the class. It'll swallow a few suitcases and the adjustable floor means there's no load lip to lift heavy items over.
One of the most impressive features of the new 2008 is its cabin. Not only is it satisfyingly premium, with lots of well thought out features and soft-touch materials, it's also much more interesting than the cabin you get in any of its competitors.
Volkswagen Tiguan
Year launched: 2016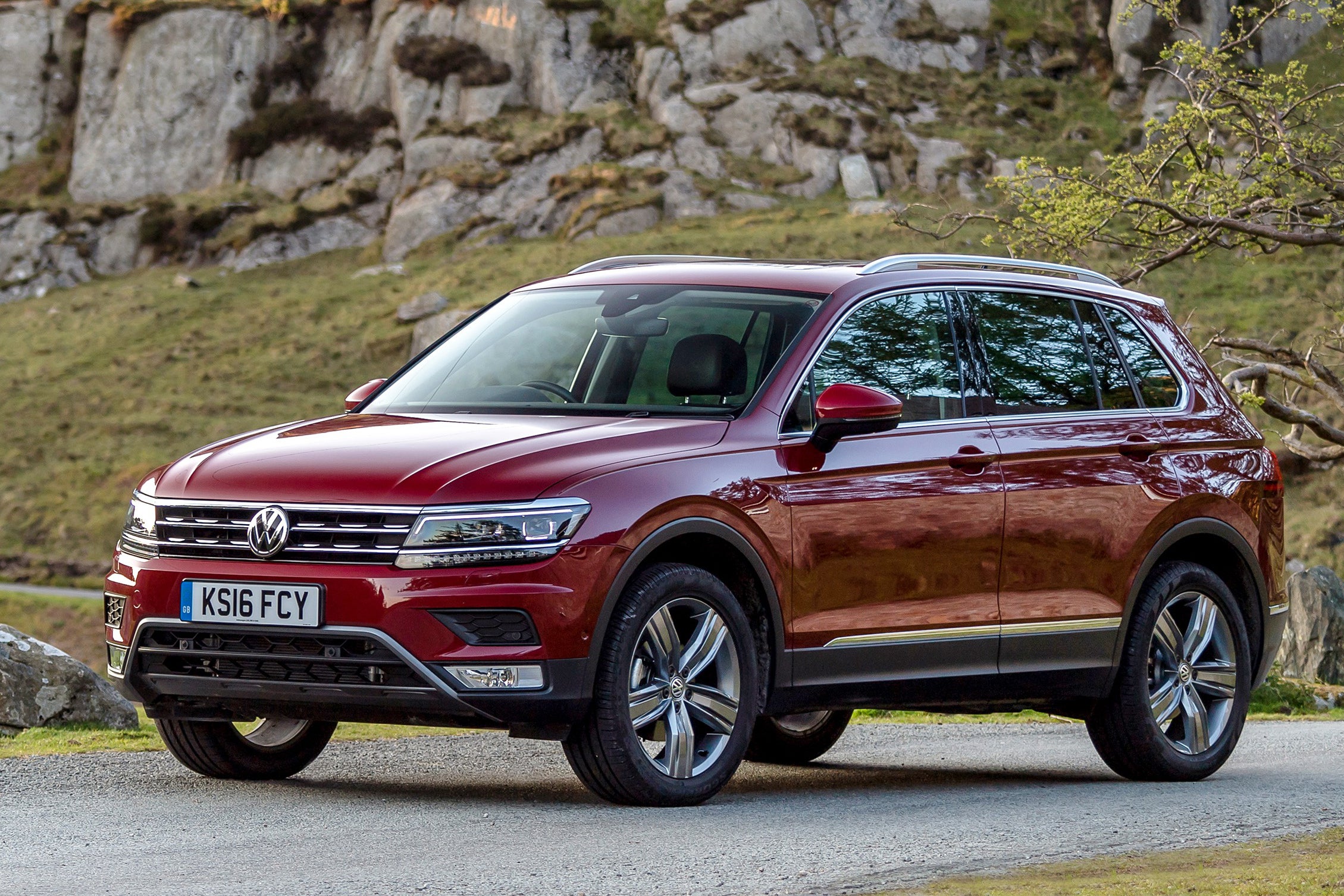 The Volkswagen Tiguan is a comfortable and practical choice with low running costs. Now that might sound a bit boring (and it is, arguably) - but it also works well for Volkswagen. The majority of Tiguans are also diesels, so the 2.0 TDI with 150PS is impressive - especially if you plan to tow a caravan. The boot offers 615 litres with the rear seats slide forwards, too, making it more useful than rivals like the Honda CR-V.
The Tiguan is refined on and off the motorway and while it isn't the most dynamic car, we don't advise you look at a Tiguan for performance stats anyway. If you plan to take the Tiguan off-road - or live in a rural location - the four-wheel-drive model will make the most sense. In addition to 4Motion all-wheel drive, the Tiguan gets selectable driving modes that will tailor the traction control system and stability control to cope with everything from icy roads to muddy rutted tracks.
Sadly, the price tag is where the Tiguan loses some of its appeal. That's not to say it's a poor choice, you just have to weigh up whether the large, refined Volkswagen crossover SUV is worth the premium. Or wait for a well-priced, used example to crop up.
Audi Q3
Year launched: 2018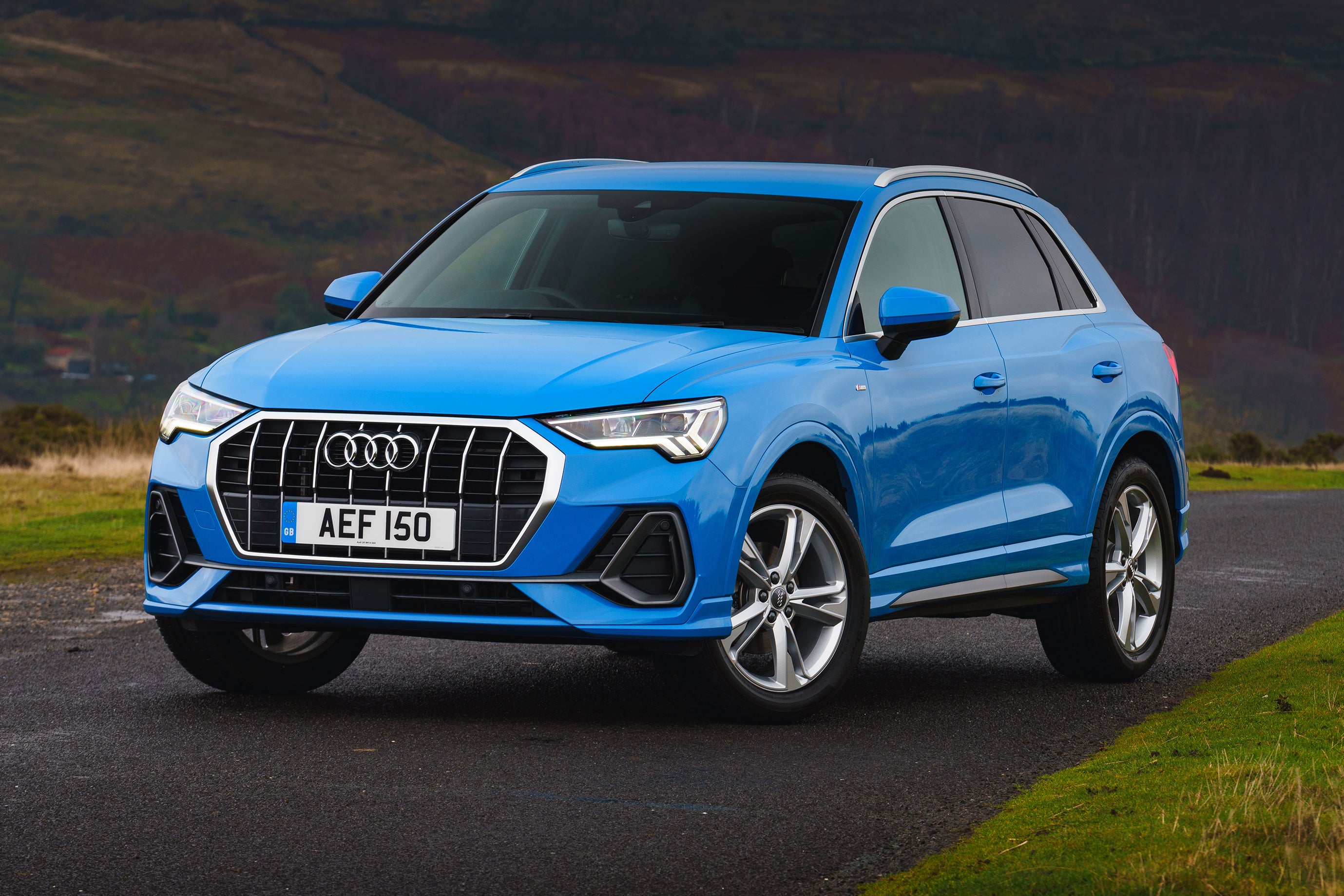 The Audi Q3 isn't the most comfortable or interesting model. It isn't even the best to drive. So why do we recommend it? Well, if you're looking for a secondhand crossover, the Q3 makes quite the case for itself with good amounts of standard kit and better styling (and more status) than a Skoda Karoq, for example.
You'll certainly pay more for an Audi, but the Q3 is practical and it gets an exceptionally nice and easy-to-use cabin. The mid-size crossover is also very popular, meaning there are tonnes of options in various specs on the used market - including pre-reg vehicles with relatively few miles on them. There's also a useful 530 litres of boot space and the rear bench can slide, which makes the Q3 more versatile than a lot of SUVs of this size.
While it might be tempting to stretch to expensive higher trim levels, the entry-level Sport is well equipped and comes with 18-inch wheels as standard, providing a more comfortable ride. The 35 TDI (2.0-litre diesel with 150PS) is the big seller in the diesel engine range, but the top-of-the-range diesel is a 190PS unit - badged the 40 TDI. This comes with quattro four-wheel-drive and an S tronic automatic transmission as standard, making it ideal for anyone who's planning to work their Q3 hard.
MINI Countryman
Year launched: 2017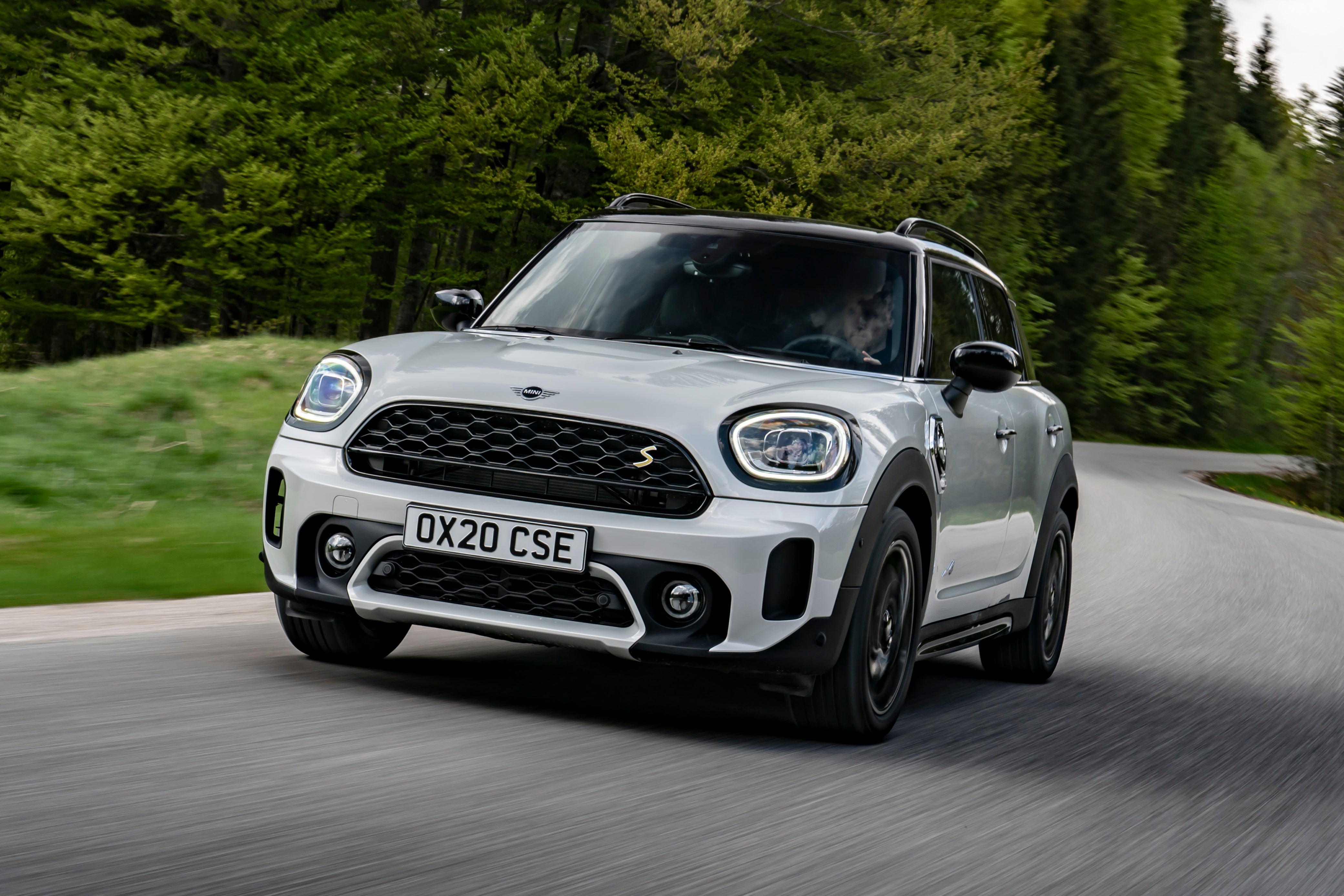 This big MINI is the best one, we think. An updated Countryman hit the market in 2020, too, so there's plenty of discounted models on the used market. Being so big, it's got a lot of space and practicality on offer. But it's also fantastic to drive. Saying that, the fun it provides comes at a price - and that price is comfort. If that's your priority, the Citroen C3 Aircross might suit you better.
For those who've always wanted a fun car, but need something more practical for everyday use, the MINI Countryman is a great compromise. The 450-litre boot is bigger than what you'll find in most crossovers, although the narrow opening will make it tricky to fit anything too large. Standard equipment levels are good, too, with all models getting DAB, navigation, Bluetooth connectivity and cruise control.
The design inside is unique and high quality but it won't suit everyone's tastes. On the plus side, it will hold its value well because it's so desirable. And although the Cooper D and SD diesels lack the charm of the petrols, they make up for it with excellent economy and great low speed acceleration.
Honda HR-V
Year launched: 2015

The HR-V is very decent value for money, especially on the used market and compared to rivals like the Nissan Juke - which is pricier and less practical. However, it rides quite harshly and the tech can't compete with a host of impressive rivals. On the plus side, the HR-V is based on the Honda Jazz - so it's similarly reliable with a big boot.
The diesel transmission is a 1.6-litre unit with 120PS on offer. It does the job fine, particularly if you cover lots of miles, but it's not the quickest motor. The Hr-V's cabin is functional, but far from exciting - so Sport models are a bit more interesting to look at with red leather trim on the dashboard and seat bolsters. It's easy to get comfortable in the HR-V, though, with loads of adjustment in the driver's seat and steering wheel.
What the HR-V lacks in snazzy infotainment, it makes up for in versatility. There's a whopping 480 litres of boot space, first of all. All trim levels get Honda's fancy Magic Seat feature, too. This allows you to flip and fold the rear bench - whether you want to drop it and create a flat floor or lift the base of the seats to carry tall items in the footwell. Upfront, there's loads of headroom and you won't find yourself bumping arms with your passenger.
Citroen C3 Aircross
Year launched: 2017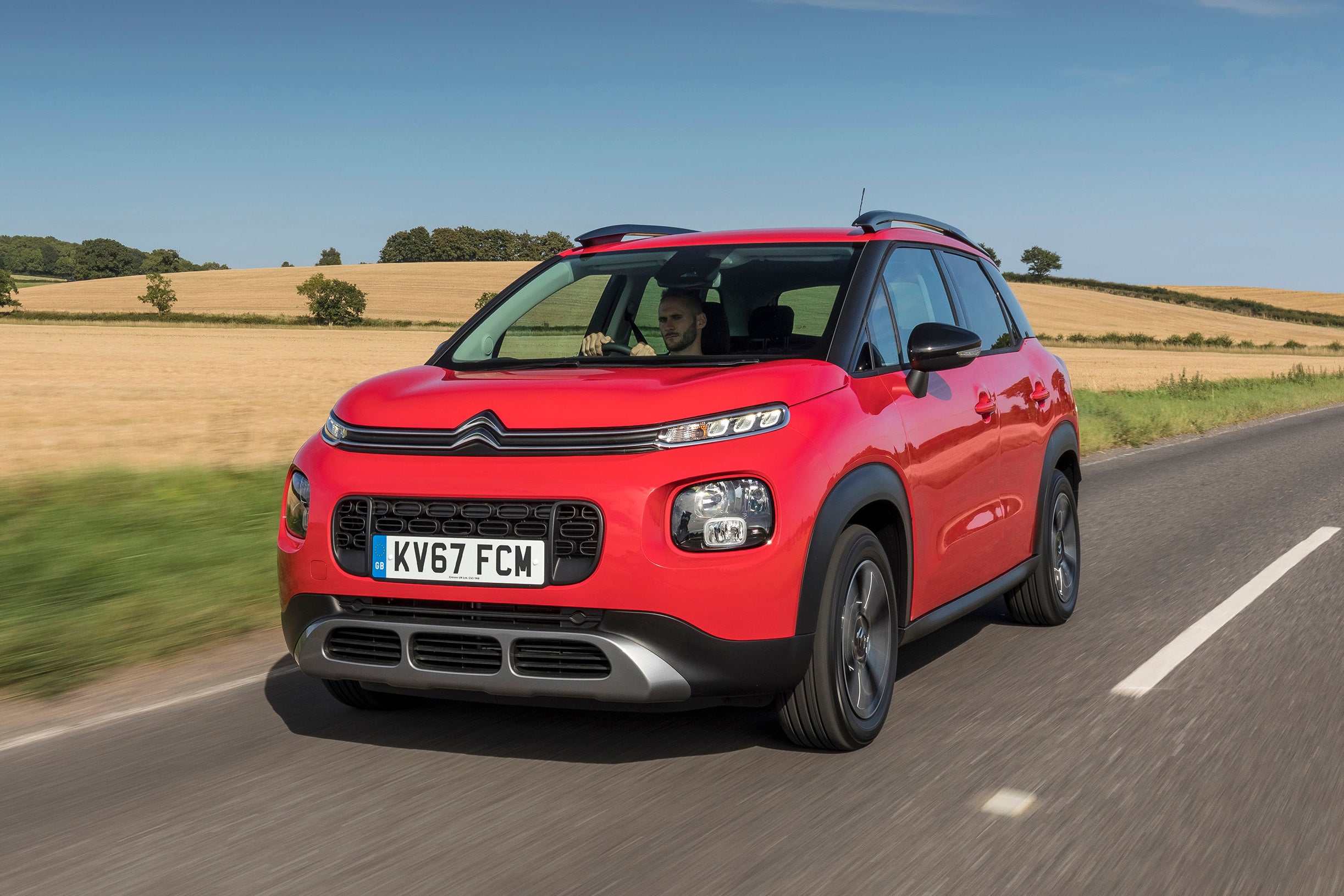 While the C3 Aircross is competent, it isn't the best car in this class. But, much like the MINI Countryman, it trades on the knowledge that some people will buy it for the sheer amount of character and personalisation on offer. So… there are seven exterior colours, four different contrasting roof shades, interior fabric options and more. In addition, it's a fairly practical small car with a decent boot.
It has very soft suspension, so if you value comfort over all else, it'll match up perfectly with your needs. For keener drivers, there are several better options out there. Pick the right trim and it's decent value for money, something that's helped by the low running costs and decent kit. While the BlueHDi diesel is exceptionally economical, it's more expensive than the excellent petrol and feels less refined around town.
The cabin materials lack the upmarket feel of some of its rivals, but they're pleasing enough to look at. Elsewhere it's difficult to criticise. It isn't the best in class at any one thing (except comfort, perhaps) - but as a package - it's definitely worth a look at.
BMW X2
Year launched: 2018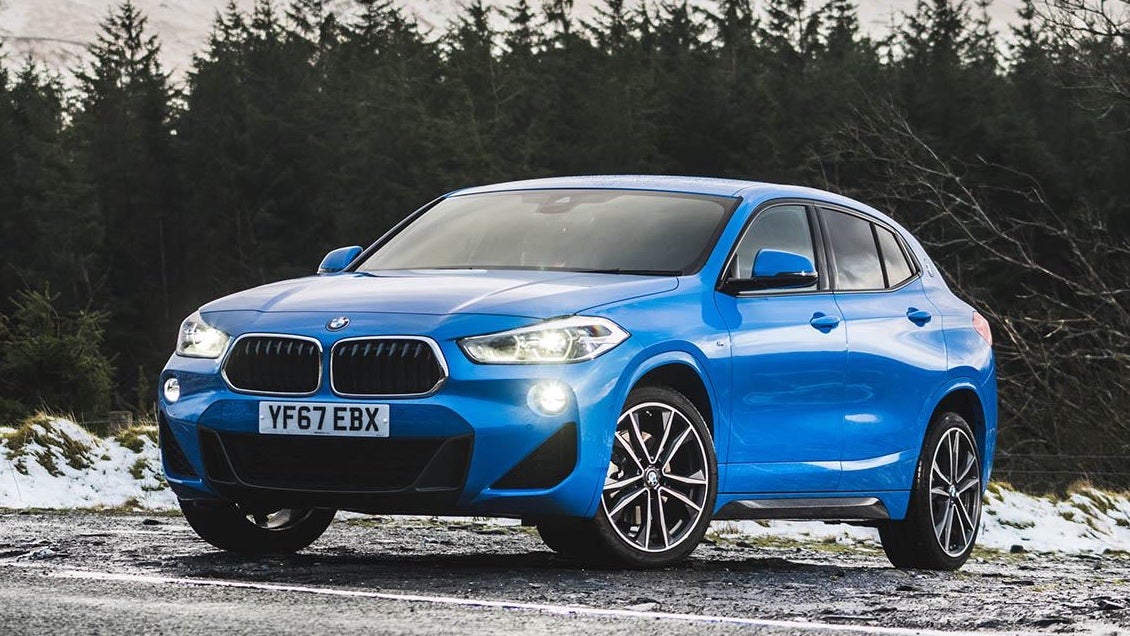 The BMW X2 is a niche model compared to the BMW X1 and BMW X3, selling in much smaller numbers than both of them due to compromised practicality. However, it's got a superb cabin with high-quality materials going for it - even beating the Audi Q3 and Volvo XC40 on interiors. It handles like a hot hatch, too, so it's a firm but very enjoyable driving experience. If you can make do with the lack of space, even for rear passengers, we'd put it on your list.
Entry-level SE and Sport models are actually the most comfortable thanks to their standard suspension, while diesel drivers can opt for a 150PS 2.0-litre available with manual or automatic transmissions, and two or four-wheel-drive. The interior is on par with the best of BMW's car range, which is excellent. Even basic SE models getting navigation, DAB audio, adaptive cruise control and 17-inch alloy wheels.
The decision to buy the X2 over rival premium compact crossovers will come down to whether you're willing to put style and performance over space. Family buyers will find the X2's restrictive, but that's your choice to make.
The Audi Q3, Kia Sportage and Skoda Karoq are all excellent - with the Sportage offering great reliability and value for money, plus a seven-year warranty. The Q3 is a great, premium all-rounder - while the Karoq is an affordable, attractive choice for those who want a strong diesel engine and lots of standard kit. The Peugeot 2008 also adds a touch of style and sophistication if that's what you're after.
Diesels took a big hit during the emissions scandal in 2015, and they haven't recovered. Emissions regulations are also tightening, so older diesel cars aren't a smart place to put your money. But many drivers still need a diesel car due to the type of driving they do, so the newest, cleanest engines are still selling and allowed in cities.
The ULEZ (Ultra Low Emissions Zone) in London means that most diesel cars registered before 2015 (not Euro6) need to pay £12.50 per day to enter the ULEZ zone. Various other cities in the UK and across Europe are also implementing bans, so it's worth making sure you know if these may affect you. You can check the Euro standard on the car's V5 slip.
Volvo XC40
2.0 D3 R DESIGN 5dr Geartronic
Manufacturer Approved
Riverside Motor Group Volvo Hessle

Yorkshire, HU139PB
PCP: £415.98/mo
Representative example: Contract Length: 37 months, 36 Monthly Payments: £415.98, Customer Deposit: £4,349.00, Total Deposit: £4,349.25, Optional Final Payment: £14,930.71, Total Charge For Credit: £5,260.24, Total Amount Payable: £34,255.24, Representative APR: 8.9%, Interest Rate (Fixed): 8.9%, Excess Mileage Charge: 14.9ppm, Mileage Per Annum: 10,000
Volvo XC40
2.0 D3 R DESIGN 5dr Geartronic
Manufacturer Approved
Riverside Motor Group Volvo Wakefield

Yorkshire, WF26AH
PCP: £417.54/mo
Representative example: Contract Length: 37 months, 36 Monthly Payments: £417.54, Customer Deposit: £4,349.00, Total Deposit: £4,349.25, Optional Final Payment: £14,866.50, Total Charge For Credit: £5,252.19, Total Amount Payable: £34,247.19, Representative APR: 8.9%, Interest Rate (Fixed): 8.9%, Excess Mileage Charge: 14.9ppm, Mileage Per Annum: 10,000
Volvo XC40
2.0 D3 Momentum 5dr Geartronic
Manufacturer Approved
Endeavour Volvo North London

Middlesex, NW96NW
PCP: £334.91/mo
Representative example: Contract Length: 37 months, 36 Monthly Payments: £334.91, Customer Deposit: £3,883.00, Total Deposit: £3,883.50, Optional Final Payment: £13,648.16, Total Charge For Credit: £3,698.42, Total Amount Payable: £29,588.42, Representative APR: 6.9%, Interest Rate (Fixed): 6.9%, Excess Mileage Charge: 14.9ppm, Mileage Per Annum: 10,000