Best diesel family cars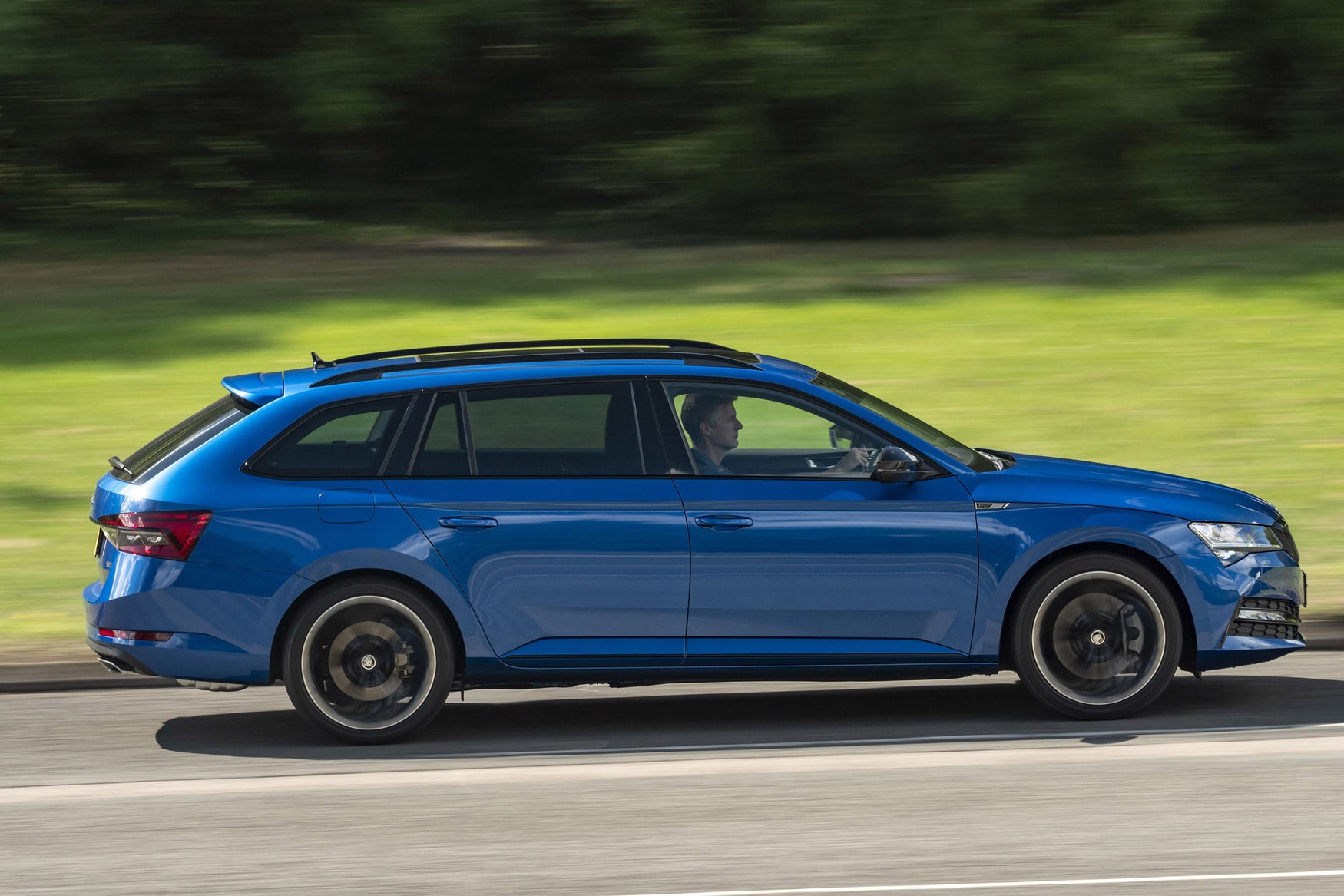 If you cover more than 12,000 miles a year or tow a lot, then a diesel car could be right for you. We've rounded up the ten best options for families in the market for a diesel option.
Diesel cars get a bad rap these days, and it's true they won't suit everyone. But if you've got a large family, tow a caravan or do a lot of motorway cruising - a diesel might be ideal for you.
Whether you're in the market for a diesel hatchback, estate or SUV - we've got you covered.
Kia Sportage
Year launched: 2016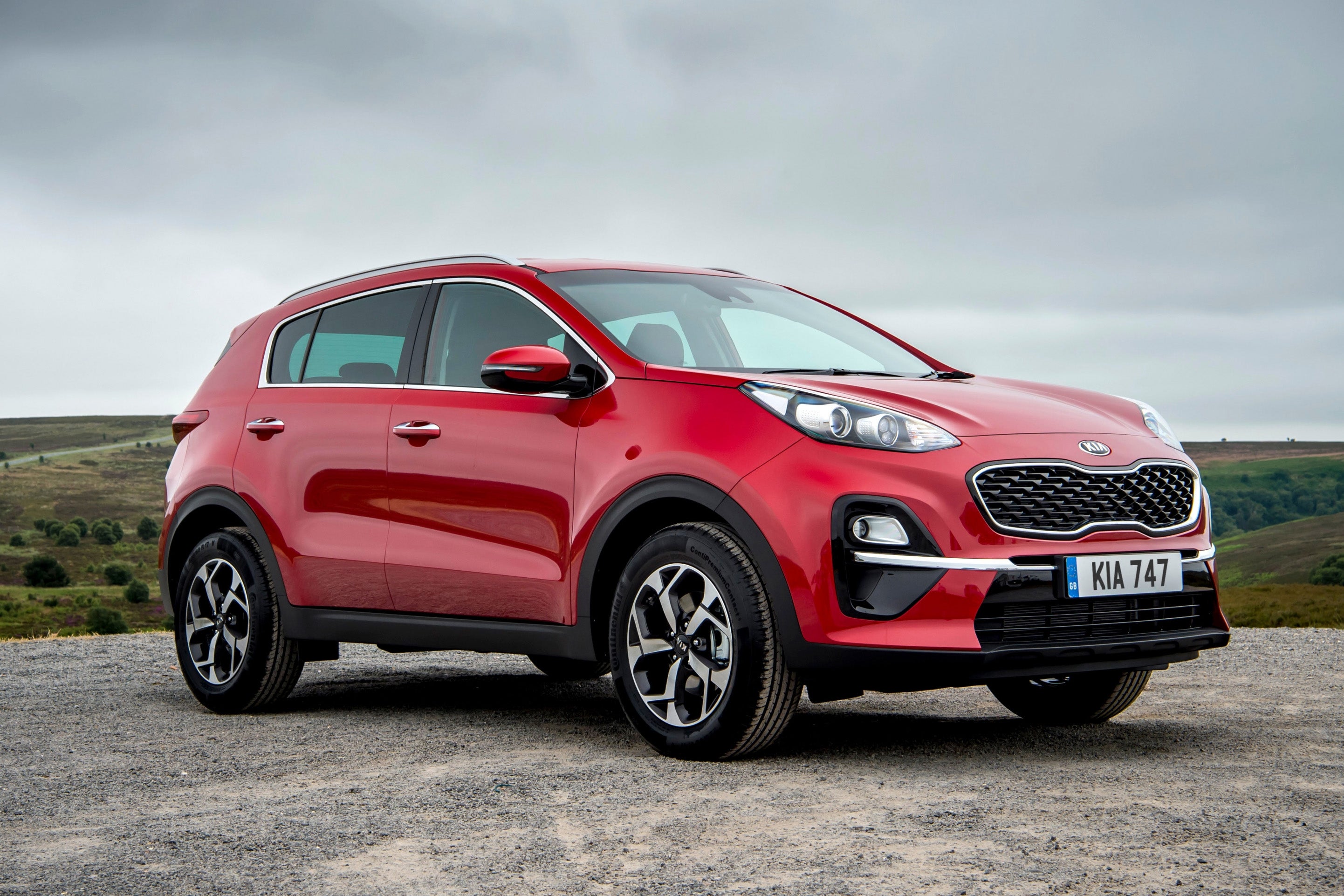 The Kia Sportage is affordable, practical and upmarket - on top of the seven-year, transferable warranty all new models get as standard. In fact, as far as family cars go - the Sportage is hugely desirable. In newer models, the diesel is available as both a manual and seven-speed DCT auto, with front or all-wheel drive.
On the road, it's a good all-rounder with a cushioned ride quality and decent steering - though it won't handle as well as rivals like the Ford Kuga. However, the diesel engine is actually better than the petrol offering. For a while, Kia offered a 2.0-litre diesel with 184PS, and this is a better choice for second-hand buyers seeking more power than the turbo petrol.
Kia also updated the Sportage in 2018 with some new engines (including a better 1.6-litre diesel), a redesigned front bumper and neat full LED headlights. The 1.6-litre CRDi Ecodynamics+ diesel produces 134PS, and a 48-volt mild hybrid system gives it a small boost when the driver presses the accelerator.
Skoda Superb Estate
Year launched: 2019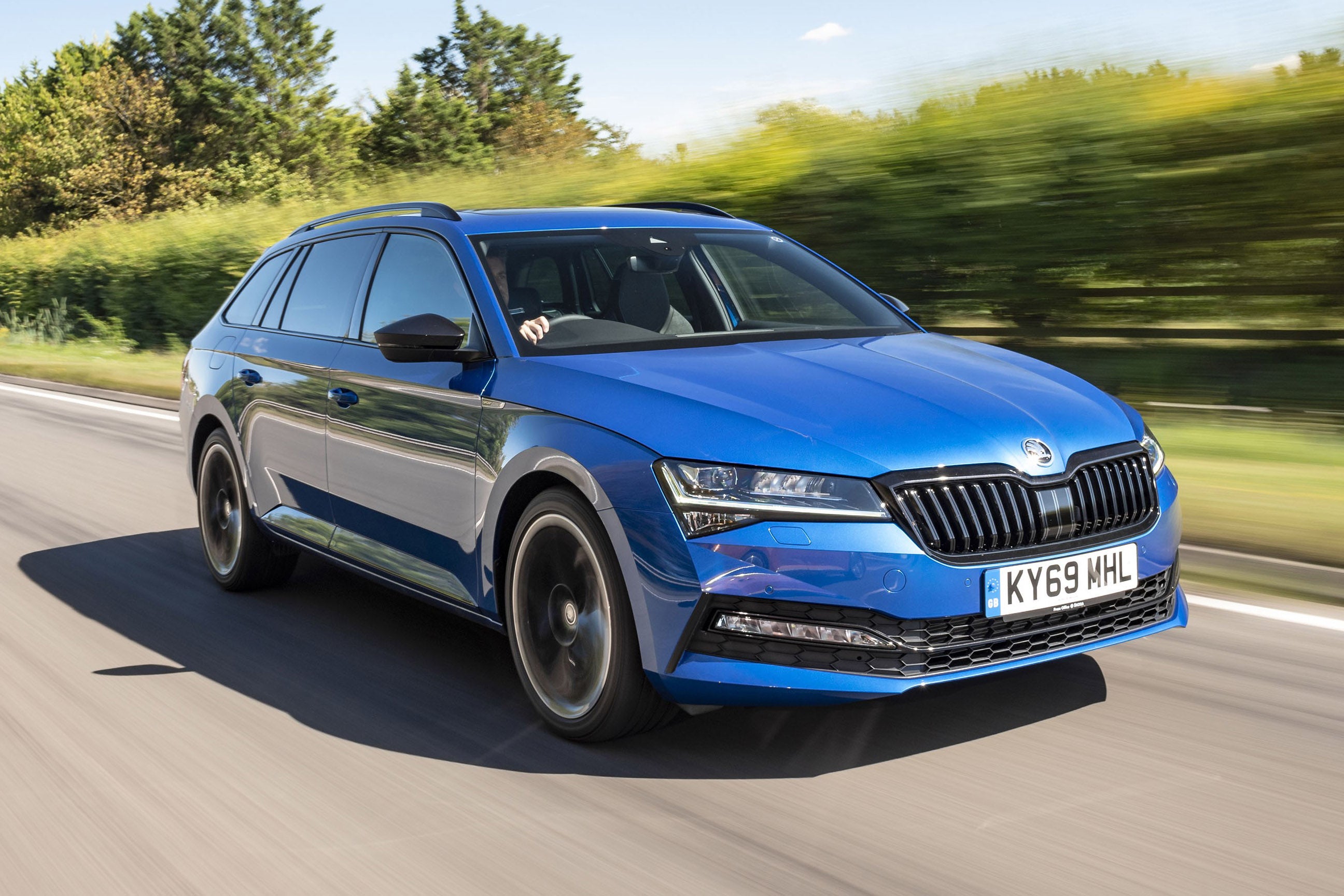 As far as family estate cars go, the Superb Estate is hard to beat - boasting a humongous boot, upmarket interior and very good engines. And it does all that for less than you'd probably expect.
Most Superb Estate owners opt for a diesel with the Skoda available with a refined, economical 1.6 TDI or 2.0 TDI engine. The latter is our pick of the range, especially the 150PS version which blends good fuel economy with strong in-gear performance. But if you want the outright best economy then the 1.6 TDI is the one to go for. The 2.0-litre engine is also available with an automatic gearbox - in this case a six-speed rather than the seven-speed of the smaller 1.6 TDI.
A quality feel runs through every element of the Superb Estate, too. From the reassuringly heavy thud of the doors to the feel of the buttons to the materials used on the dash top - it feels like a truly a premium car.
Honda Civic
Year launched: 2017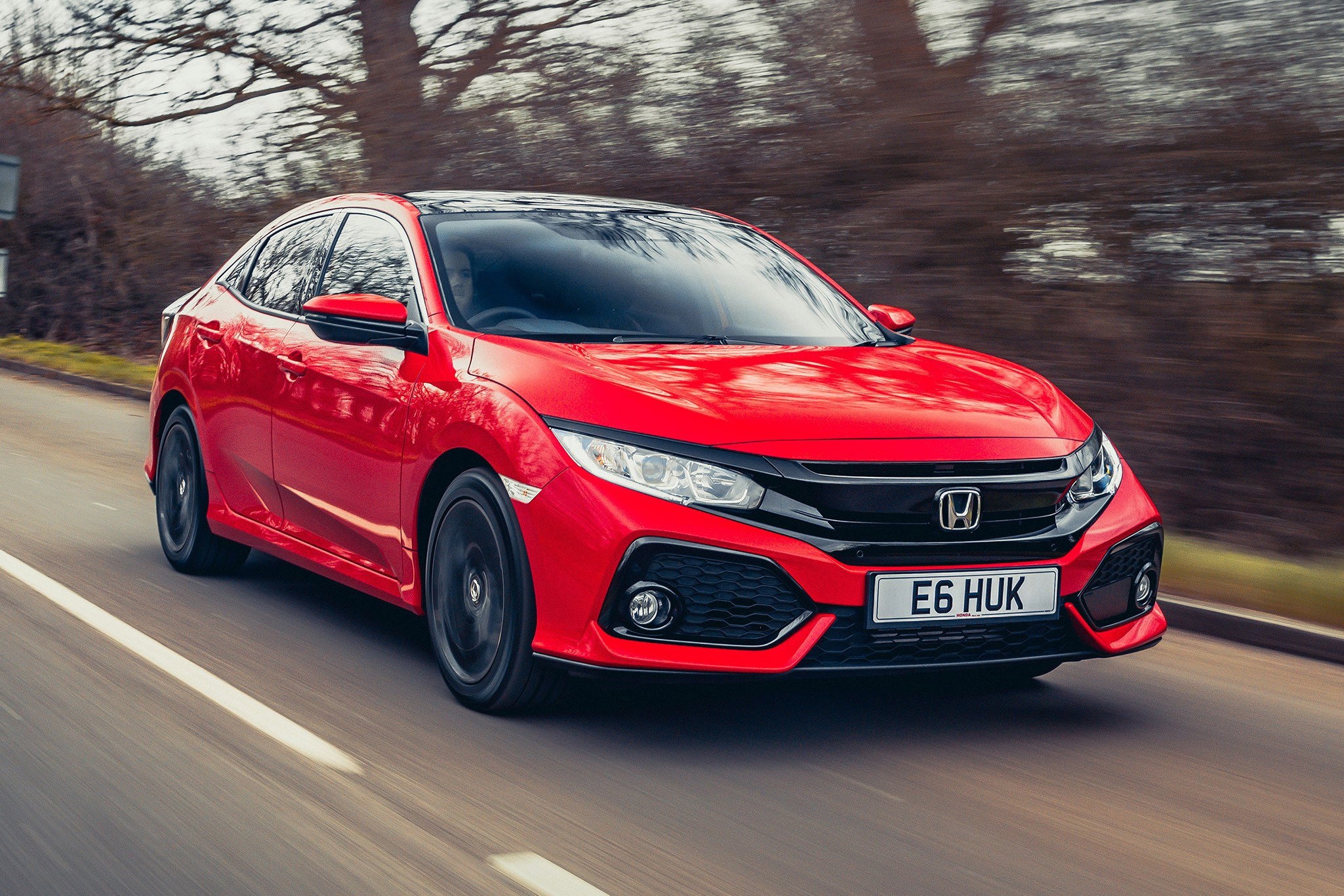 When it comes to the newest Honda Civic, you'll either love or hate the styling. Yes, it's a bit fussy in places, but we like the fact that it looks like nothing else in the class - especially when popular rivals like the Volkswagen Golf and Ford Focus are a bit dull to look at. Another big selling point for families is the biggest boot of all the hatchbacks on the market.
Honda's record on reliability is the envy of the motor industry, which should provide plenty of peace-of-mind - while, as if it needed any other pros, it's excellent to drive. It's comfortable enough to keep the family happy, yet nimble enough to keep its driver entertained. The one diesel engine on offer is a 120PS 1.6-litre, and it'll be plenty quick enough for most people.
Is it perfect? Of course not. The interior is rather drab, while the rear visibility is shocking and the infotainment system can't compete with competitors. However, if you like the sound of the Civic, these shouldn't put you off as it's a good option overall - especially if you can get a higher-spec, used model for good money.
BMW 5 Series
Year launched: 2017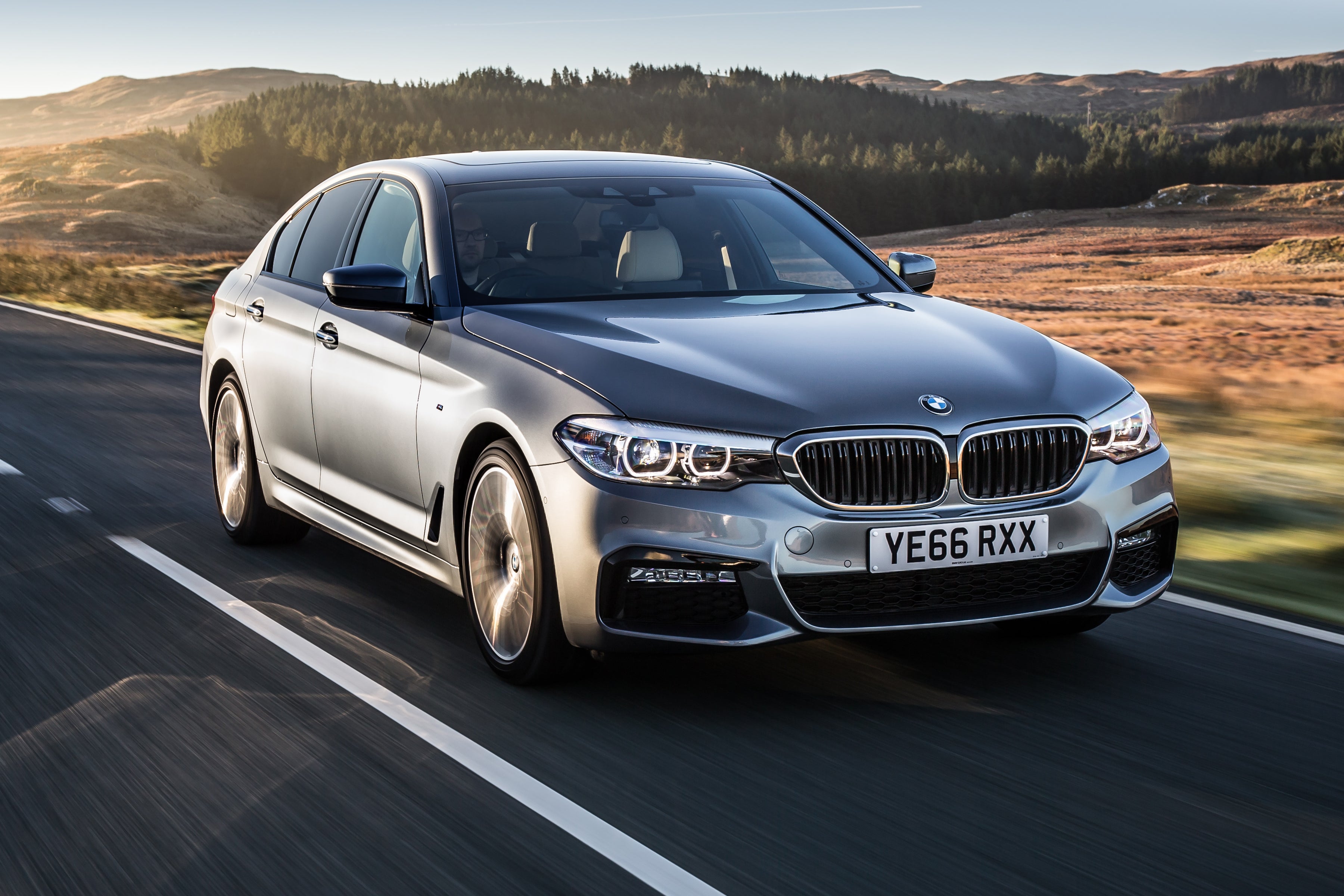 The 5 Series is a superb saloon, with top notch refinement and quality. If you can afford it, there's almost no better family car than the BMW 520d - the popular diesel option - providing ample space for a family of four, outstanding motorway performance and a lovely interior.
The boot is a decent size but its practicality is limited if you want to carry bulky stuff. If you have a lot of luggage to carry regularly, an estate or SUV would be a more versatile option. The Mercedes-Benz E-Class may have a slightly more luxurious feel to its cabin, but the BMW is the more involving to drive.
The entry-level 520d comes with an automatic transmission as standard, with a choice of two or four-wheel-drive. The diesel engine is powerful, torquey and quiet, providing plenty of overtaking punch. If you can stretch to it, the 530d is even quicker - but its higher emissions and lower fuel economy count against it.
Peugeot 3008
Year launched: 2017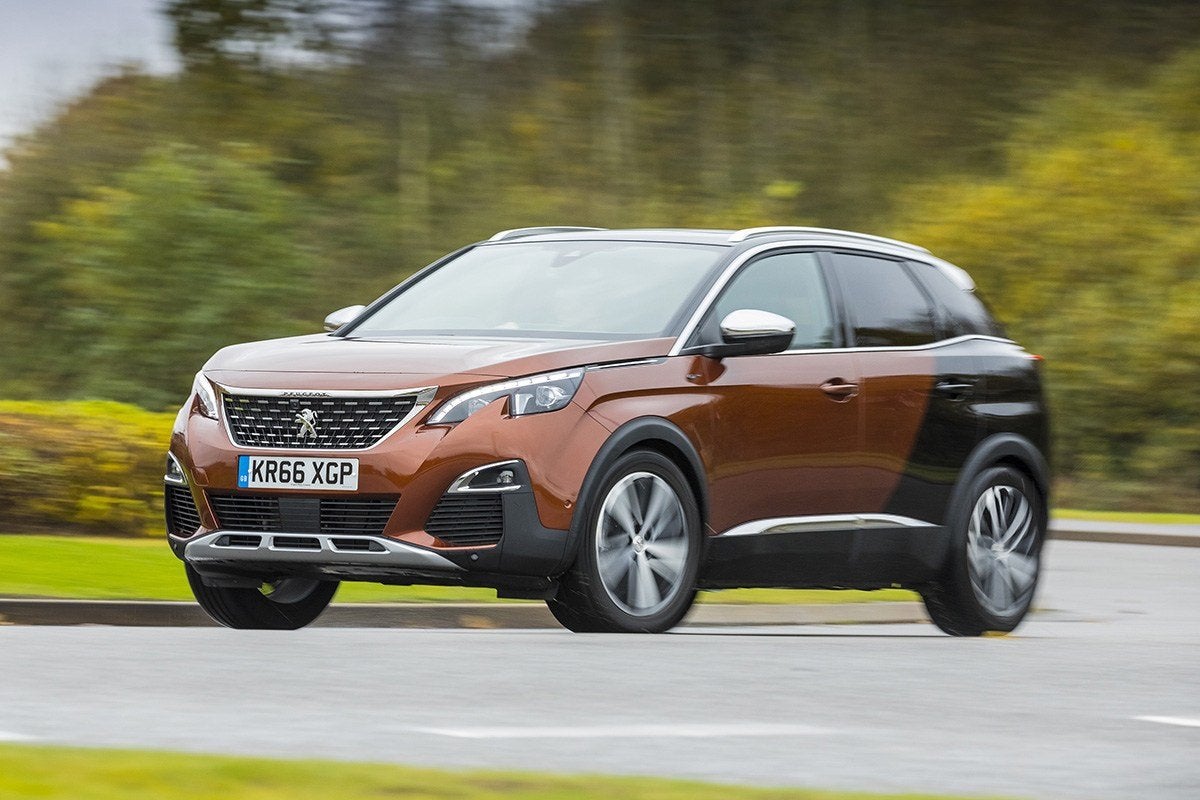 The Peugeot 3008 is practical, comfortable and packed with tech - making it the ideal family car. It also comes with a range of good engines, including two diesel options for high mileage drivers.
There's enough room in the back row for adults to sit in comfort and the boot is generous at 520 litres. On the road, it's quiet and refined with decent handling and a good ride quality. Earlier models offer the 1.6-litre diesel - which is smooth, quiet and powerful enough for all kinds of driving, plus it is available with either a six-speed manual or six-speed auto. Later 3008 models got the choice of a 1.5 or 2.0-litre diesel.
Prices are slightly higher than its rivals, but the extra money buys the excellent level of equipment and stylish cabin. All 3008 models get a generous level of standard equipment including a fully-digital instrument binnacle, like the Audi Virtual Cockpit, plus a touchscreen with Android/Apple smartphone mirroring.
Ford Focus
Year launched: 2018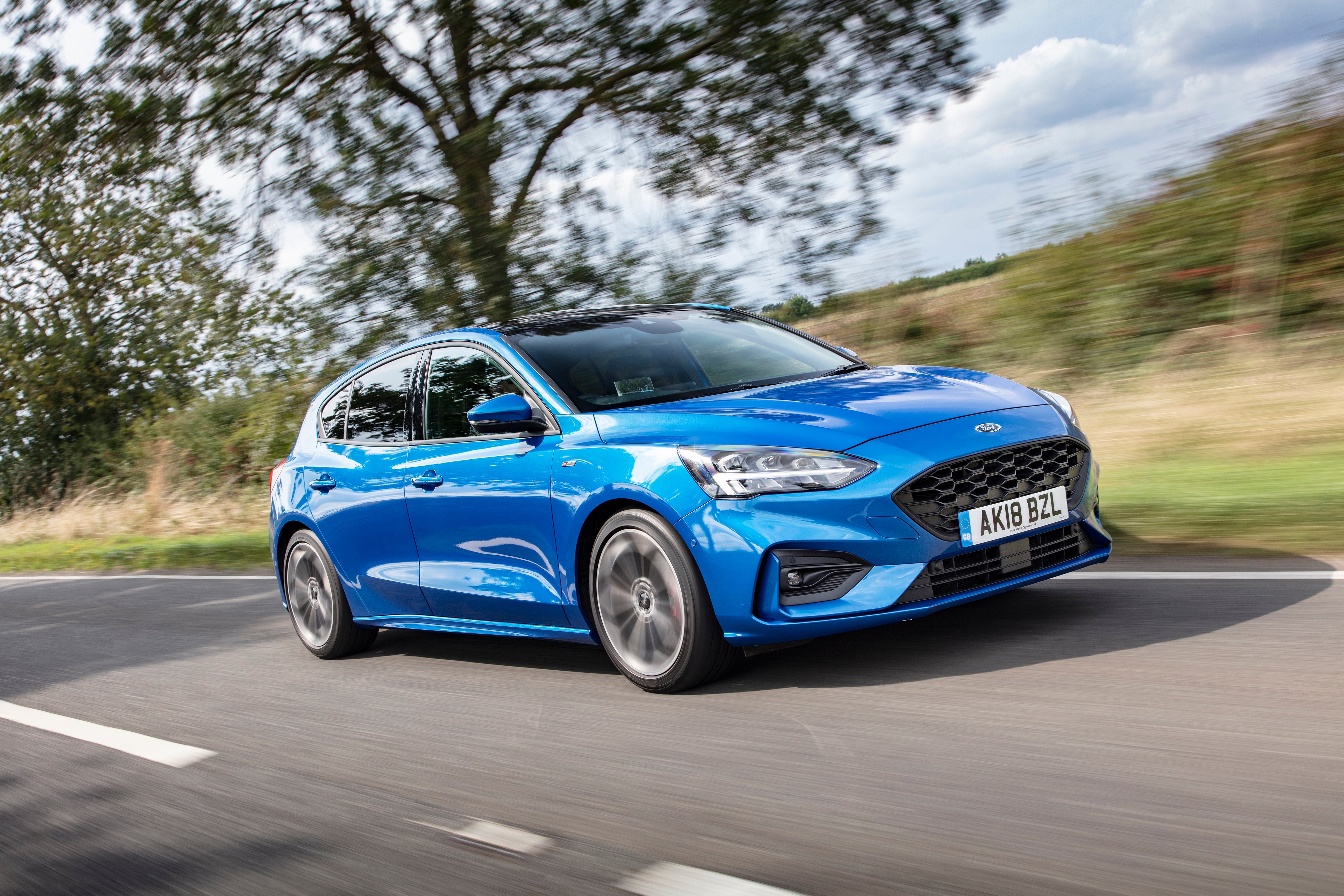 The Ford Focus is one of the UK's most popular cars. It doesn't look the most exciting or feel entirely glamorous inside - but it's a cracking choice - even for small families. For starters, it's excellent on the road, arguably offering the most dynamic driving experience of any hatchback this size. And you have a wide range of petrol and diesel (called EcoBlue) engines that give a good mix of power, refinement and economy.
The 2018-onwards Focus is also roomier than ever with a good-sized boot and a cabin that comes stocked with a decent amount of standard equipment. However, some of the plastics inside make the Focus feel noticeably cheaper than rivals.
There's a 1.5-litre EcoBlue (diesel) engine with either 95PS or a punchier 120PS on offer, or a 150PS 2.0 EcoBlue if you need more power.
Skoda Karoq
Year launched: 2018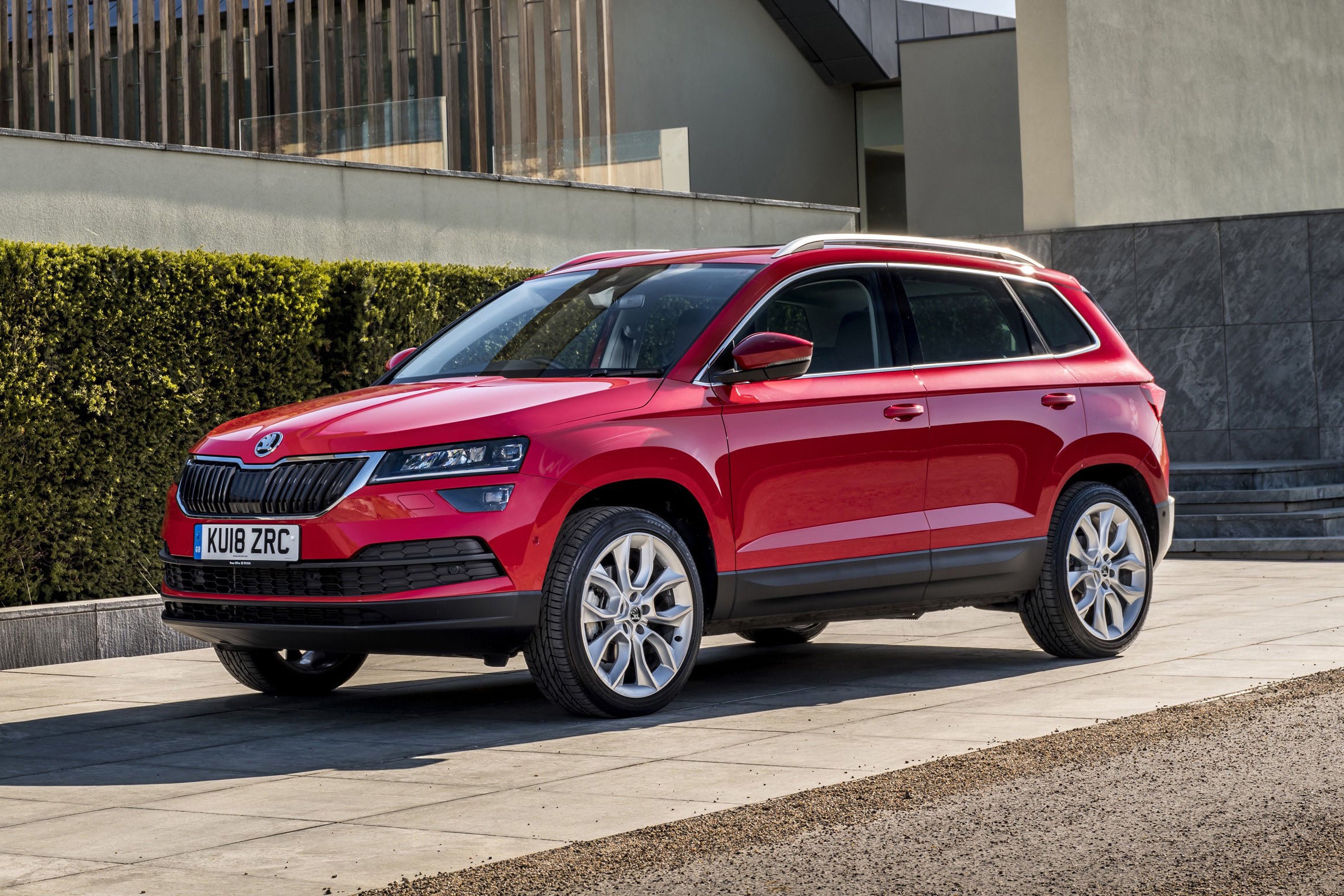 The Skoda Karoq is a comfortable mid-size crossover with an excellent range of engines, nicely finished cabin and high level of standard equipment. It comes with five seats and the option of two or four-wheel drive - plus a great driving experience. It isn't quite as sporty or posh as rivals - but it's a great choice for families nonetheless.
It has tonnes of passenger space, both in the front and back. Yes, some rivals are better for carrying five adults, but almost none can beat the Karoq for carrying capacity due to the smart VarioFlex seats (available on higher spec models). These slide and recline individually, fold down in a flexible 40/20/40 configuration and can even be totally removed to free up a whopping 1630 litres of space. That's more than sufficient for a large bike behind the front two seats.
As for diesel options, buyers can pick between a 1.6-litre or 2.0-litre TDI. The bigger engine is available with four-wheel drive, with either 150PS and 190PS. Both are great for towing, and can haul over two tonnes - but we think the best option is the 2.0-litre 150PS, offering more than enough power without lowering the fuel economy too much.
Volvo XC60
Year launched: 2017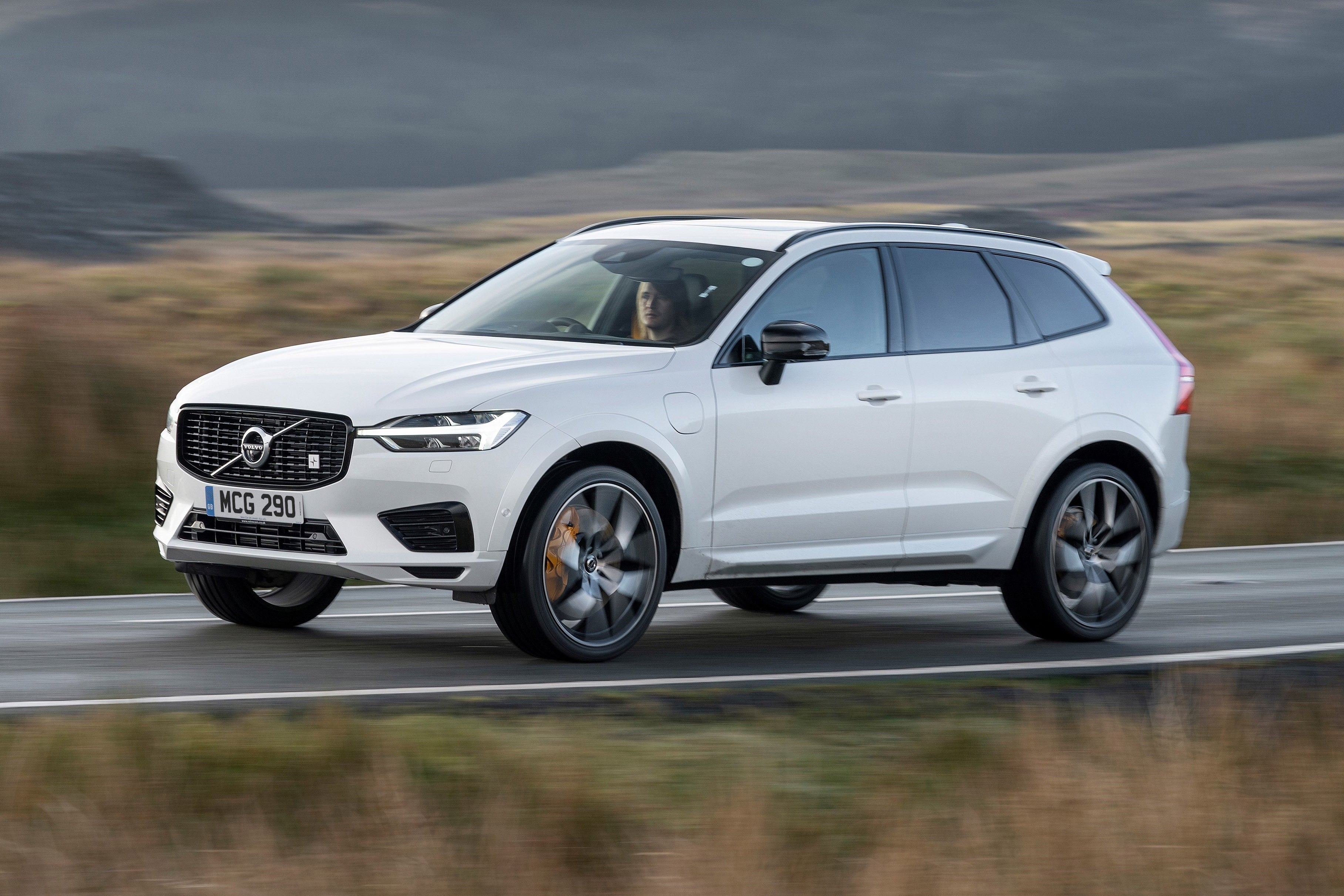 The Volvo XC60 is performance-focused SUV that differentiates itself from rivals like the Jaguar F-Pace and Porsche Macan with a focus on safety tech and comfort. Aside from looking as premium as any upmarket competitor, Volvo's mid-size SUV is a worthwhile family car with a couple of fantastic diesel engines on offer.
Comfort and refinement are the XC60's strong suit. Its excellent ride quality is backed-up by a refined interior and a suspension set-up that provides one of the best ride qualities of any car in its class. So, downsides? The boot is smaller than rivals and the price tag might make your eyes water a bit - even secondhand.
On the plus side, the mild-hybrid diesel engine (called B4) supplies excellent performance and good economy, too. If you can justify the pricier B5 diesel, though, it's a lovely engine and well suited to the XC60. It offers effortless performance and excellent refinement.
Audi A3 Sportback
Year launched: 2020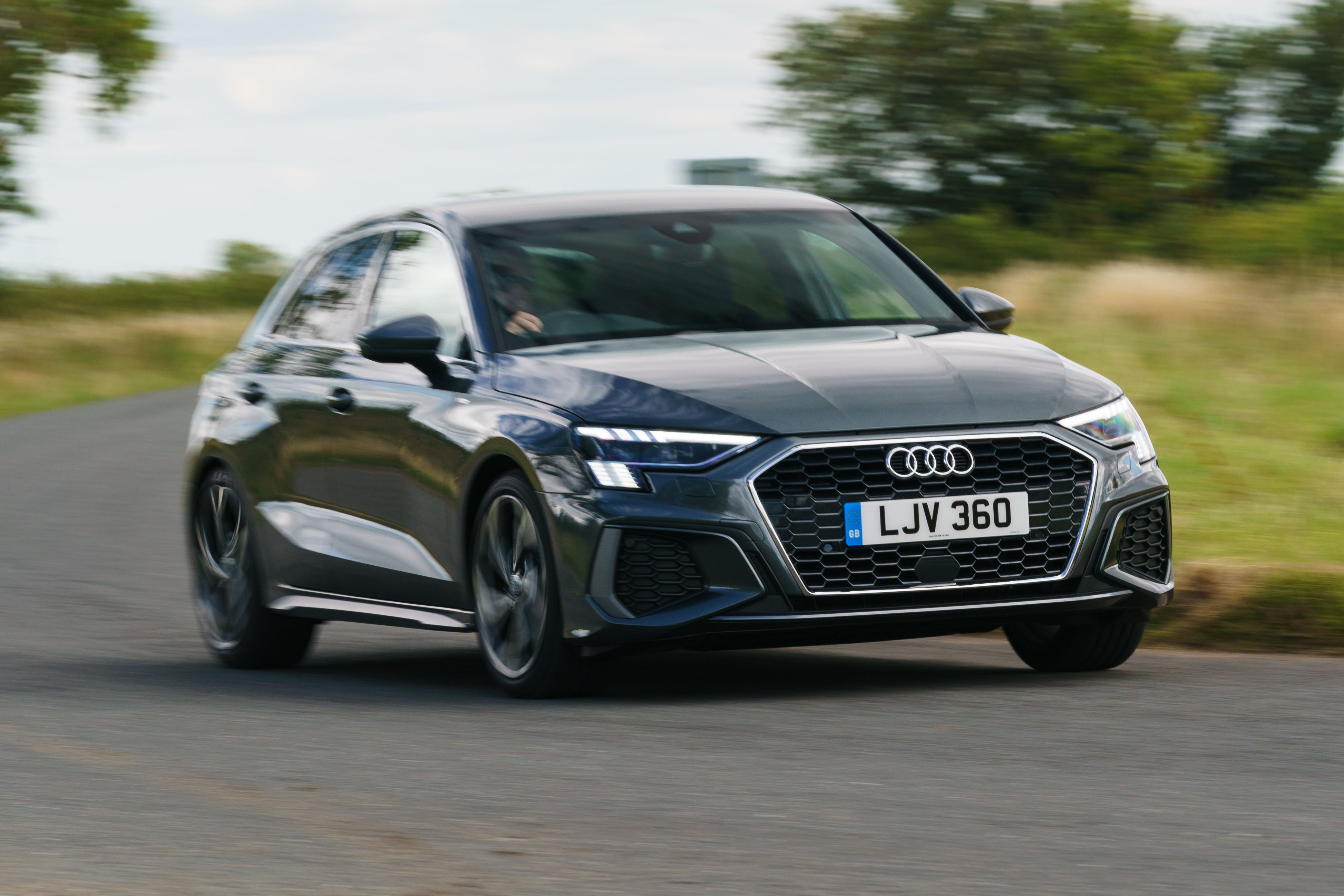 The Audi A3 has a very modern interior and comes well-equipped for the money, though it is expensive. It's good to drive, too - with high refinement and economical engines. It might essentially be a fancy Volkswagen Golf, but you'll pay a lot more for that Audi's upmarket hatchback.
The 2.0 TDI is called the 35 TDI and produces 150PS. It's powerful and economical - making the Audi A3 Sportback feel really at home on the motorway. But if you want the best mileage, you should seek out the 115PS 30 TDI. All the models ride well too, with little in the way of wind or road noise. Up front, the A3 feels spacious, but rear space is limited - so if you want to regularly carry three or four people, look at something like a Skoda Octavia instead.
It's more expensive than alternatives like the Mazda 3, but with a superb cabin you can see where your money's going. This does mean you'll have to wait a while before values drop on the second-hand market, though.
Renault Megane
Year launched: 2016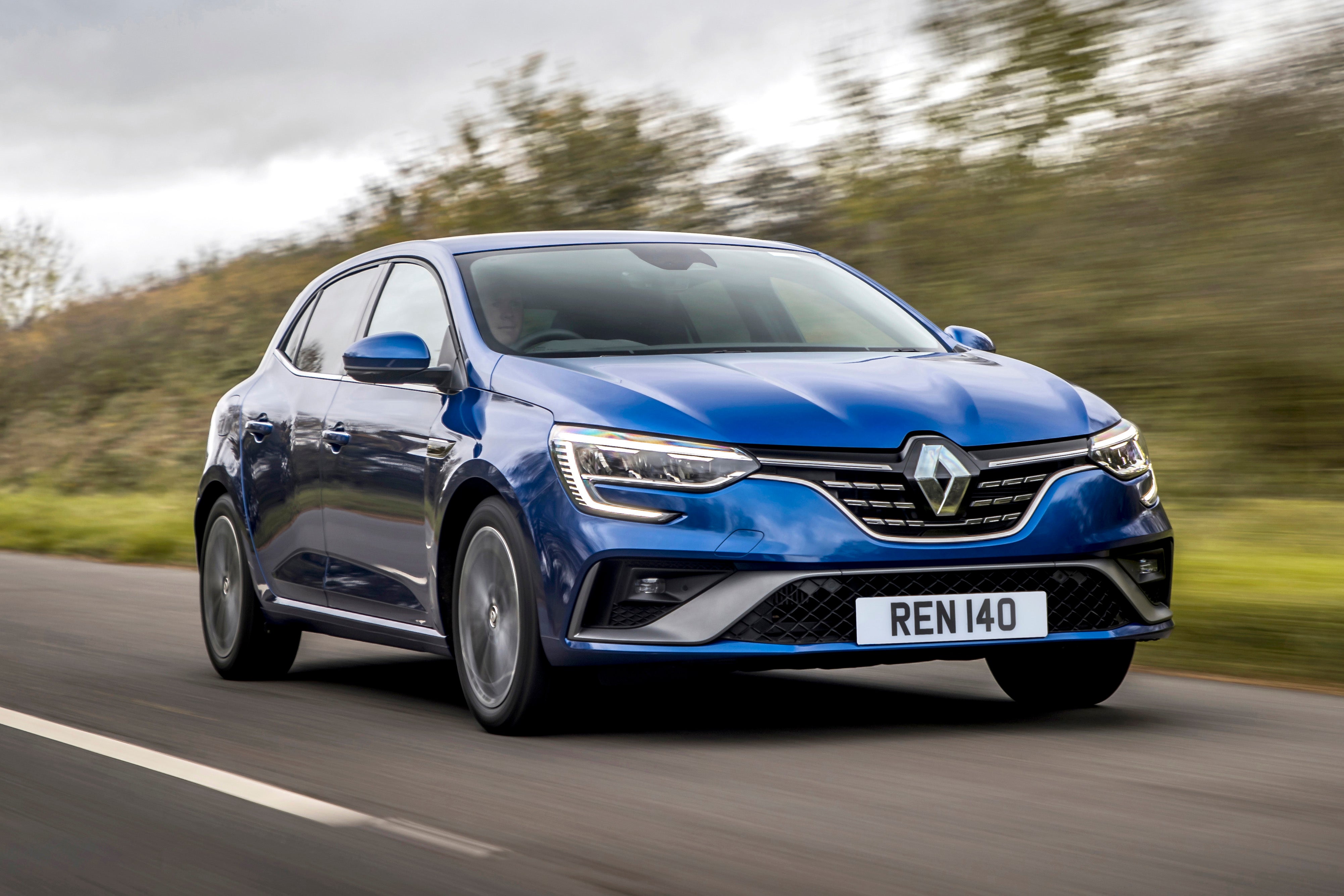 The Renault Megane sees a good level of standard equipment and temptingly low prices. It doesn't really have a wow-factor as such, but for the right buyers - it's definitely worth taking a look at. Firstly, it's cheaper than Volkswagen Golf and Ford Focus rivals, with an attractive design - though it's never been as polished as more popular hatchbacks.
Secondly, despite only offering one petrol and one diesel engine - the 1.5-litre 115PS diesel is impressively refined on the motorway. It'll manage over 54mpg in real-life driving, putting it up there with the most frugal cars in this class. Older, used Megane models can be found with a 1.6 diesel engine too.
Sadly, inside isn't much to write home about. The space inside is tighter and less versatile that competitors like the Skoda Octavia, and looks fairly cheap too. The steering is also disappointing - feeling too twitchy compared to similarly-sized rivals like the Ford Focus. But the Megane's suspension is soft, offering a comfortable ride - so drivers who want something frugal and don't require an engaging driving experience will be happy enough.
Diesel engines are still found in lots of larger cars, like crossovers and SUVs - mostly because of the extra weight the engine has to pull. These vehicles also tend to be more used for towing a caravan or trailer. But smaller cars like the Ford Focus still get a diesel engine option, too.
Kind of. Diesels were hit very hard by the Dieselgate emissions scandal, and they haven't really recovered. But many drivers still need a diesel car due to the type of driving they do, so they aren't going anywhere just yet. If you do lots of short journeys around town or don't drive outside of a city very much then a petrol, hybrid or electric model will be more useful to you than a diesel.
The ULEZ (Ultra Low Emissions Zone) in London means that most diesel cars registered before 2016 (not Euro6) need to pay £12.50 per day to enter the ULEZ zone. Various other cities in the UK and across Europe are also implementing bans, so it's worth making sure you know if these may affect you.
Skoda Superb
2.0 TDI CR 190 Sport Line Plus 4X4 5dr DSG
Manufacturer Approved
Marshall Skoda Milton Keynes

Buckinghamshire, MK100BN
PCP: £363.80/mo
Representative example: Contract Length: 36 months, 35 Monthly Payments: £363.80, Customer Deposit: £3,673.00, Total Deposit: £3,673.50, Optional Final Payment: £11,845.00, Total Charge For Credit: £3,761.50, Total Amount Payable: £28,251.50, Representative APR: 7.9%, Interest Rate (Fixed): 7.87%, Excess Mileage Charge: 8.38ppm, Mileage Per Annum: 10,000
Skoda Superb
2.0 TDI CR 190 SE L 5dr DSG
Manufacturer Approved
Simpsons Skoda (Great Yarmouth)

Norfolk, NR310LN
PCP: £347.66/mo
Representative example: Contract Length: 36 months, 35 Monthly Payments: £347.66, Customer Deposit: £3,599.00, Total Deposit: £3,599.85, Optional Final Payment: £11,440.00, Total Charge For Credit: £3,208.95, Total Amount Payable: £27,207.95, Representative APR: 6.9%, Interest Rate (Fixed): 6.86%, Excess Mileage Charge: 8.38ppm, Mileage Per Annum: 10,000