Best diesel motorway cars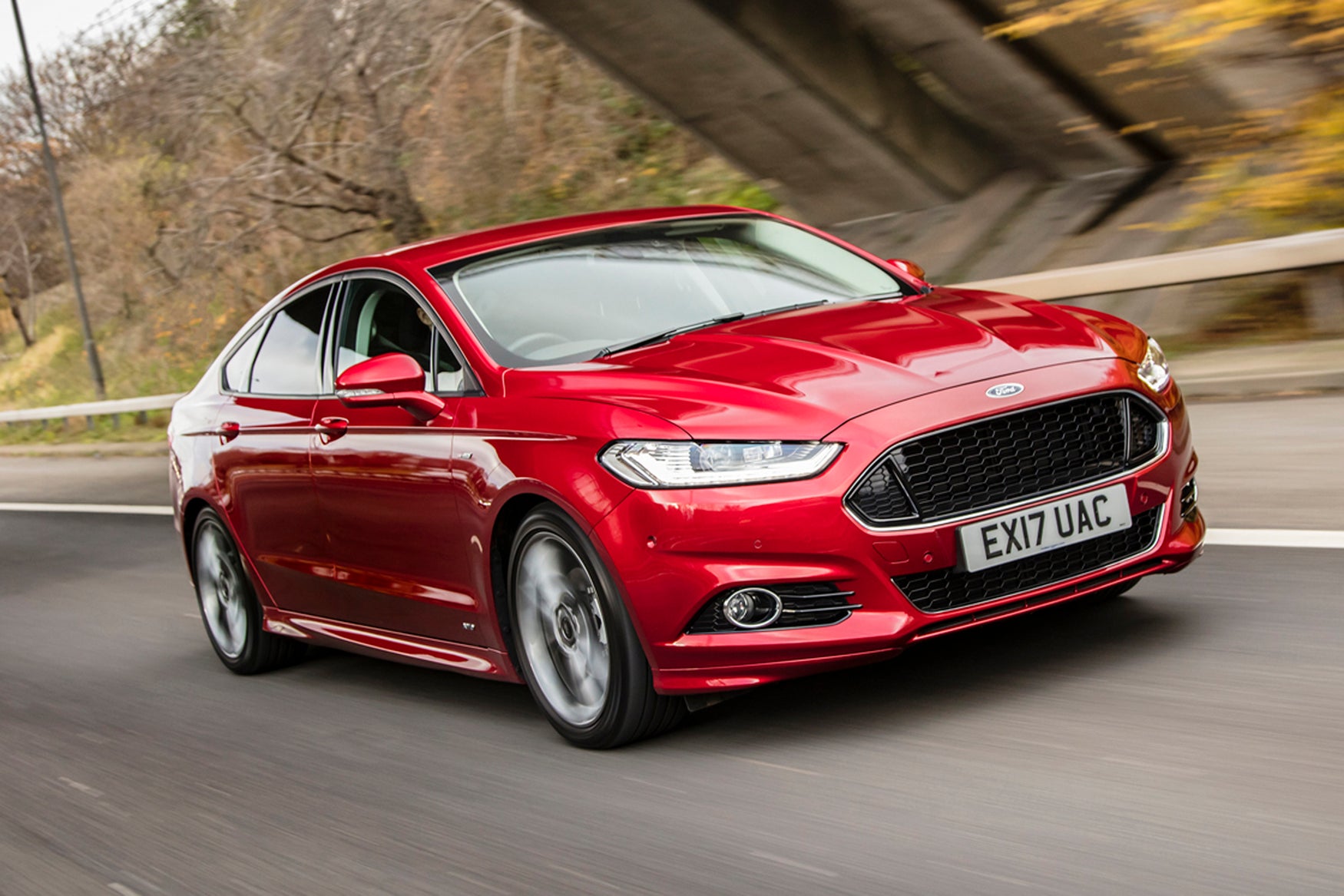 Diesel cars still rule the roost when it comes to motorway driving, many offering long distance economy along with comfort and refinement.
Spend any time on Britain's motorways and you'll see plenty of TDI, dCi and HDi badges. Hybrids and PHEVs may be cleaner, but if you're covering more than 15,000 miles a year and most of them are on the motorway, a diesel is still the way to go to keep running costs down.
Diesel engines may have been pilloried by many, but a well maintained modern diesel car will sip fuel and provide you with a cheap to run motorway car. Here then are the best diesel cars for motorway driving.
Mercedes-Benz E-Class
Year launched: 2016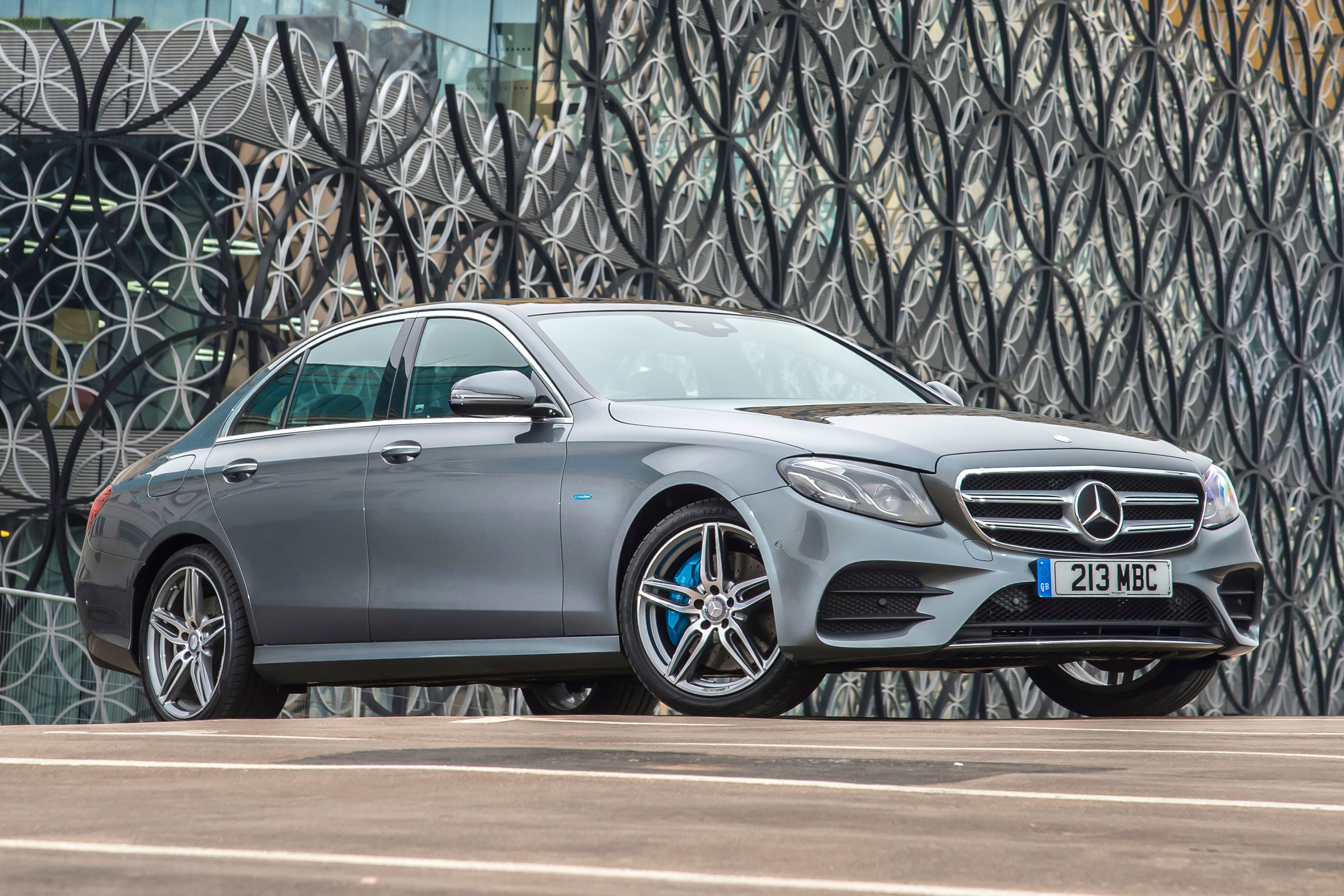 If you want a refined and classy motorway car, we can think of none better than the high quality Mercedes E-Class. A car designed for covering vast Autobahn distances in serene comfort, it has a superbly comfortable interior, excellent ride quality and feels reassuring Teutonic from behind the wheel.
There's a wide range of engines available but the E220 d is our choice for covering motorway miles effortlessly. You'll see close to 51mpg in real-world driving a figure that would be impressive even if the engine clattered like the generator at a budget campsite. But it doesn't. In fact the not only is the E220 d incredibly quiet at speed, but it's actually quite pacey and extremely composed.
This is a board-level car with factory floor running costs. It's also well equipped and all models come with navigation, climate control, Bluetooth, LED headlight, radar cruise control and Mercedes Artico fake leather (but actually very good) upholstery.
BMW 3 Series
Year launched: 2019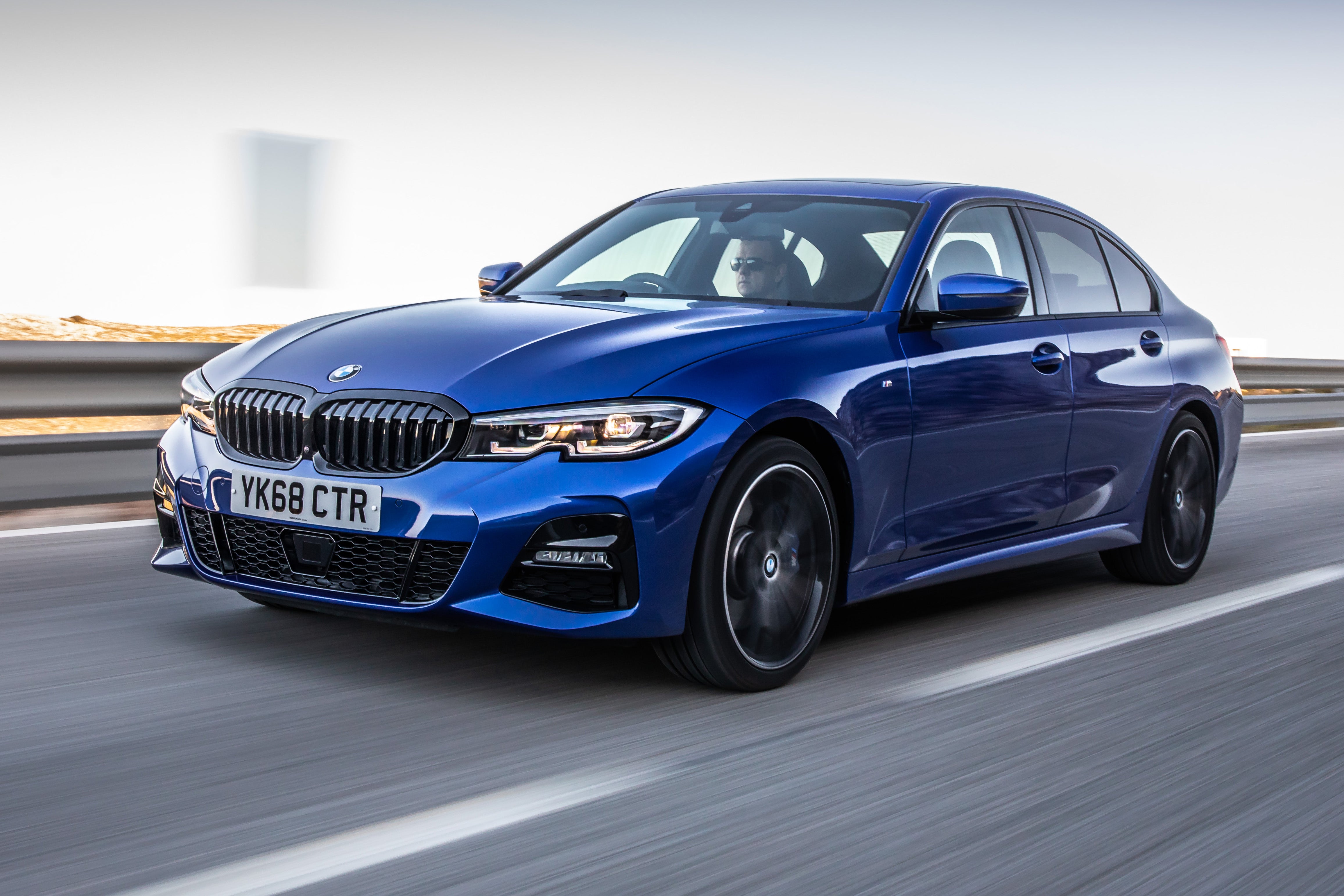 Whereas once upon a time the ubiquitous car you'd see on every street corner and supermarket car park was likely a Ford Mondeo (or Ford Sierra/Cortina depending on your age..) the modern-day equivalent is the BMW 3 Series.
Yet despite selling in huge numbers, particularly here in the UK, the 3 Series appeal hasn't been dented by its popularity. Indeed, it continues to sell like garlic-flavoured crosses at a vampire hunters weekend retreat.
The latest BMW 3 Series really does lay a strong claim to being able to hold the title of 'all the car you'll ever need' it's that good. BMW hasn't done anything revolutionary but has refined the formula that made the previous 3 Series so good. The 318d and 320d are the best choices for motorway driving and you can expect to average around 52mpg. You can also add four-wheel drive with an xDrive model.
Honda Civic Tourer
Year launched: 2014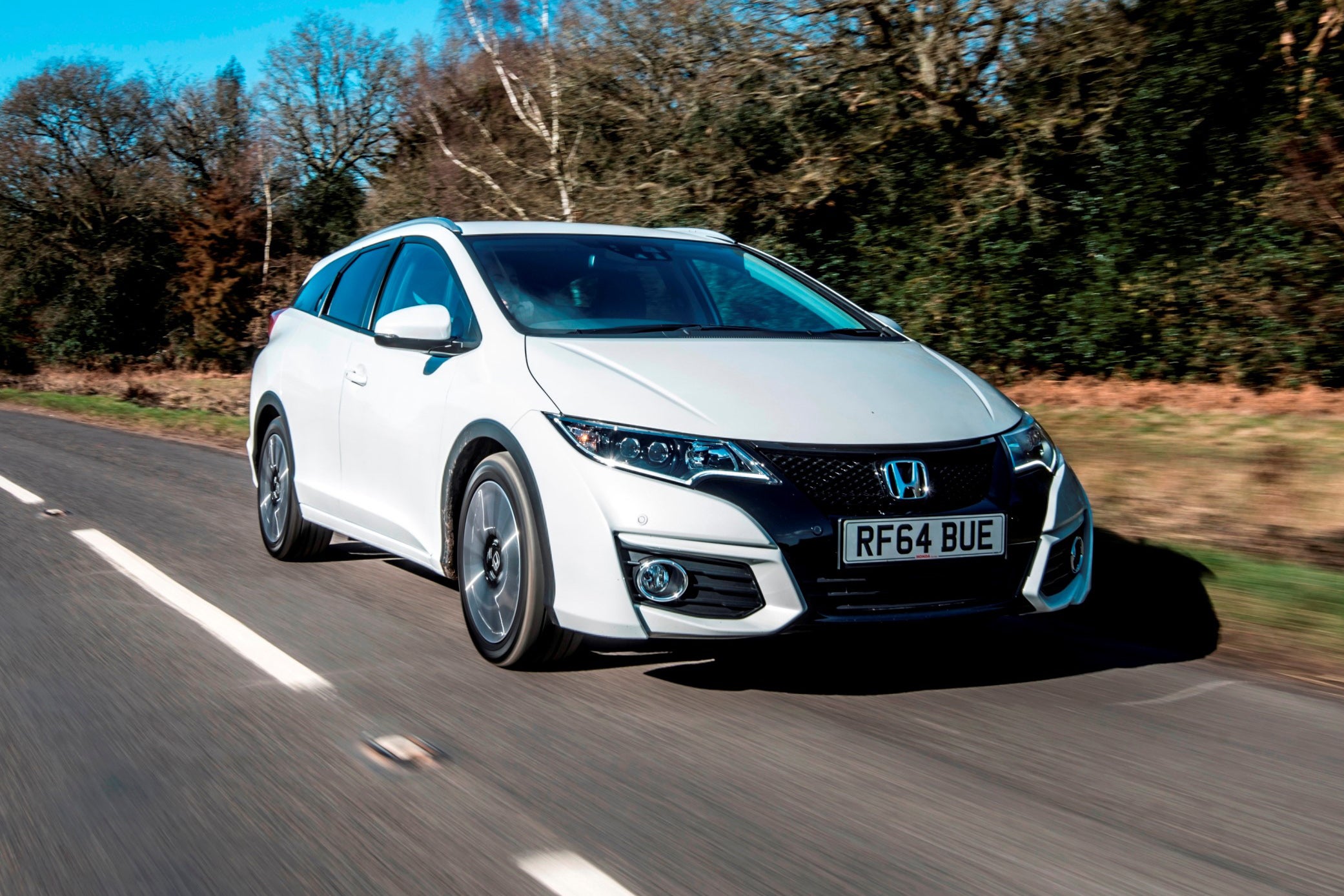 The latest Honda Civic doesn't come as an estate but we think Honda is missing a trick here. If you're after a used compact estate the older Civic Tourer makes a really compelling case for itself. For starters, it's a Honda, which means it's well built and reliable. Secondly, it's a Civic which means one of the cleverest and most versatile interiors around thanks to its Magic Seats.
True, the Civic isn't as quiet as a Mercedes E-Class on the motorway and nor can it match it for ride comfort, but the Civic Tourer has one big trick up its sleeve - the 1.6 i-DTEC engine. This is one of the best 1.6-litre diesels on the market, providing quicker pace than its 120PS would suggest. But it's the economy which truly shines.
Expect to see more than 61mpg with the i-DTEC engine and that's in real-world driving - not a laboratory figure. Add in zero-rate VED (that means free car tax to you and me) and this is a cheap to run yet high-quality motorway car.
Skoda Superb
Year launched: 2015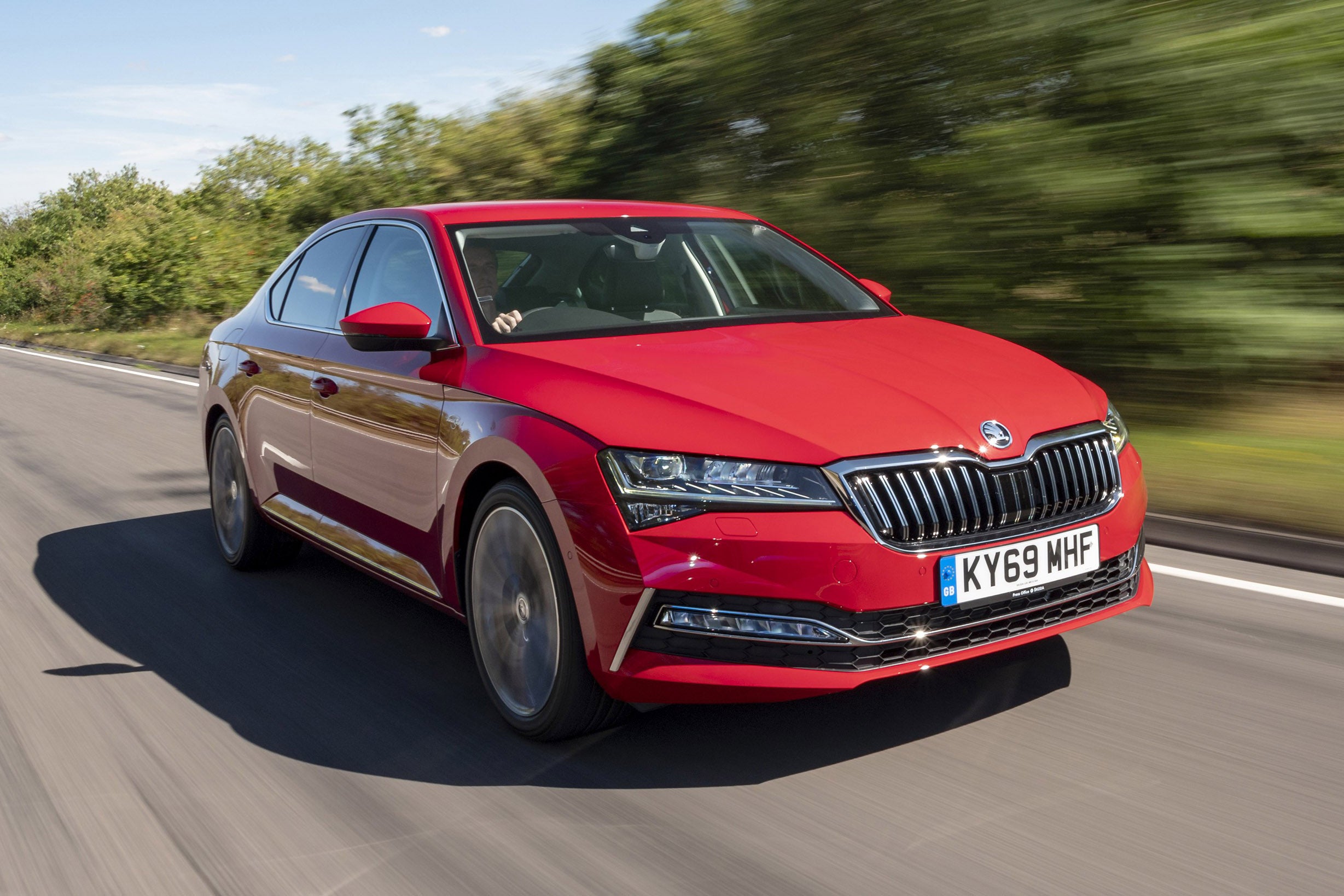 Understated, bordering on anonymous it may be, but the Skoda Superb remains a car that offers what few other rivals can. It's specialities are comfort and space. The Superb may not be the most dynamic of models, but it's supremely comfortable and cosseting making it an ideal long-distance car.
True, it may not have a BMW badge on the bonnet, but no BMW this size can offer the amount of space in the back the Superb can. In fact nothing this side of an Mercedes S-Class matches the Skoda Superb for rear space. There's acres of legroom for those in the back even with both front seats moved all the way back.
The 1.6 TDI Greenline will average more than 60mpg making this incredibly cheap to run, but we'd suggest going for the 2.0 TDI 150 which will still do more than 55mpg but has a lot more get up and go when needed.
Ford Mondeo
Year launched: 2015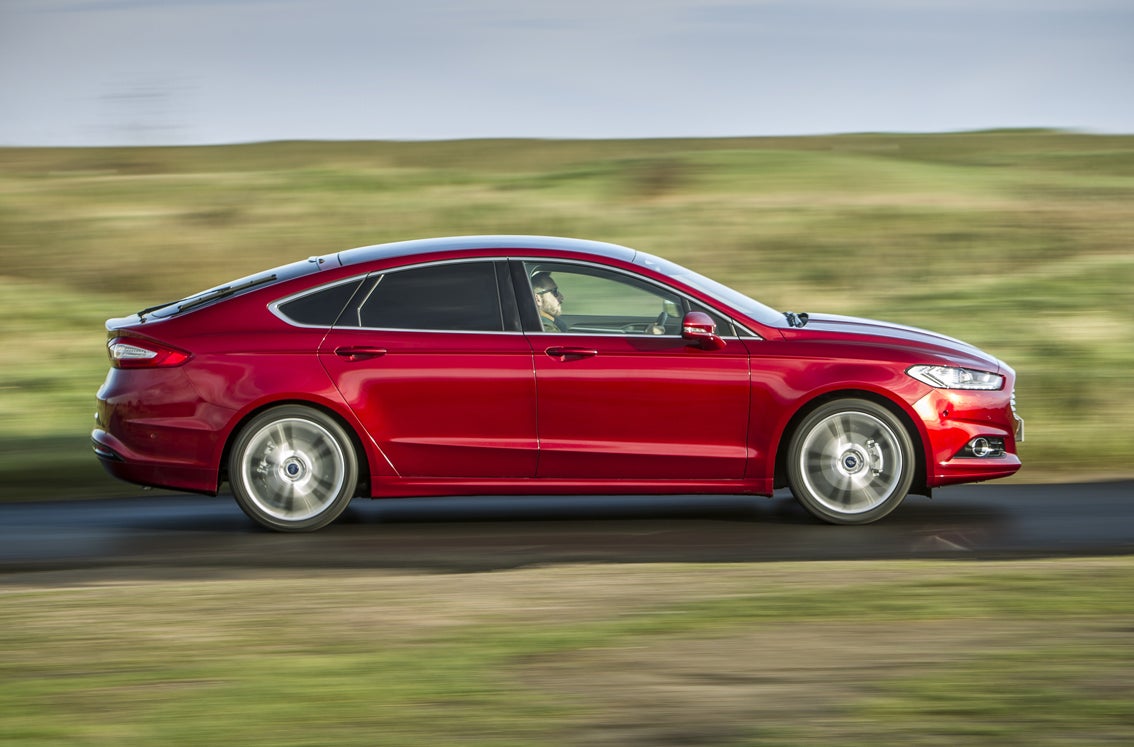 The Ford Mondeo may not be the company car favourite it once was - in fact it's becoming quite an uncommon sight these days in car parks awash with crossovers and SUVs - but it still has something to offer. For starters, it's a big car which means a huge boot and lots of space for everyone, both those in the back and the front. And while the interior is starting to look dated, it still boasts a great driving position.
The cabin is refined too and the high levels of standard equipment on the latest models (built from 2018 onwards) mean you don't have to raid the options list to get things like touchscreen navigation, dual-zone air-con or a centre armrest for the rear seats.
Consequently, it's an ideal motorway cruiser helped by economical engines, low road noise and a supple ride quality. Our choice is the 2.0 TDCi 150 Econetic which will return 52mpg yet still gives you decent performance when needed.
Volvo V60
Year launched: 2018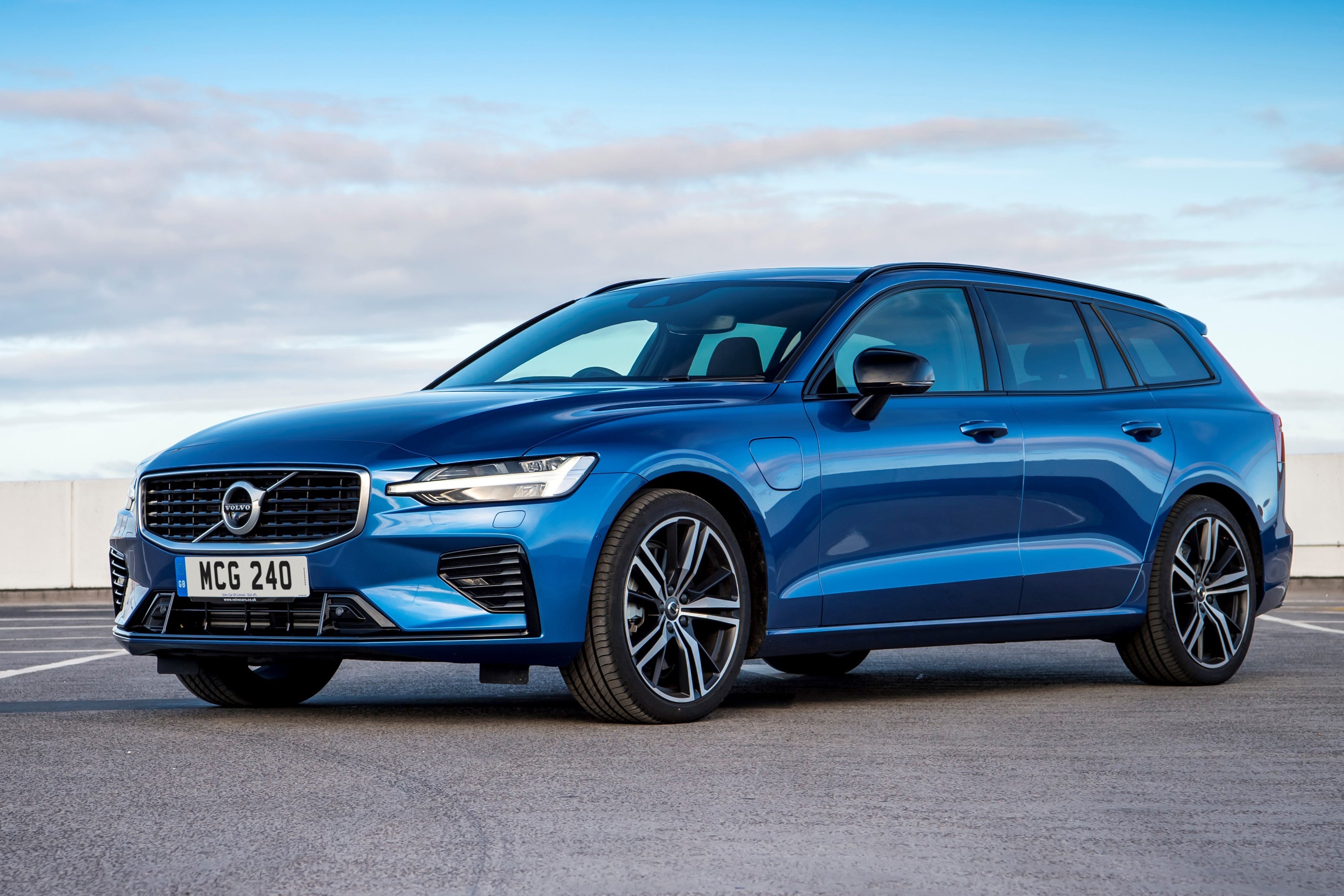 It's a toss up here between the excellent Volvo V90 and the smaller V60, but we're plumping for the latter here, due its cheaper price tag and better economy. The V60 may not have the boot space of the V90 but it echoes its bigger sibling in crucial areas such as comfort and refinement.
And like its larger counterpart, the V60 has the best seats around. Volvo has long been renowned for having brilliant seats which is no surprise when you learn that Volvo works with orthopaedic surgeons to design them. It means that even after long stretches at the wheel, you won't get out full of aches and pains.
The D3 manual model is the most economical in the range and 54mpg should be achievable in real-world driving. It's a 2.0-litre four-cylinder diesel with 150PS but pulls strongly and never feels like the poor relation to the D4.
Citroen C5 Aircross
Year launched: 2019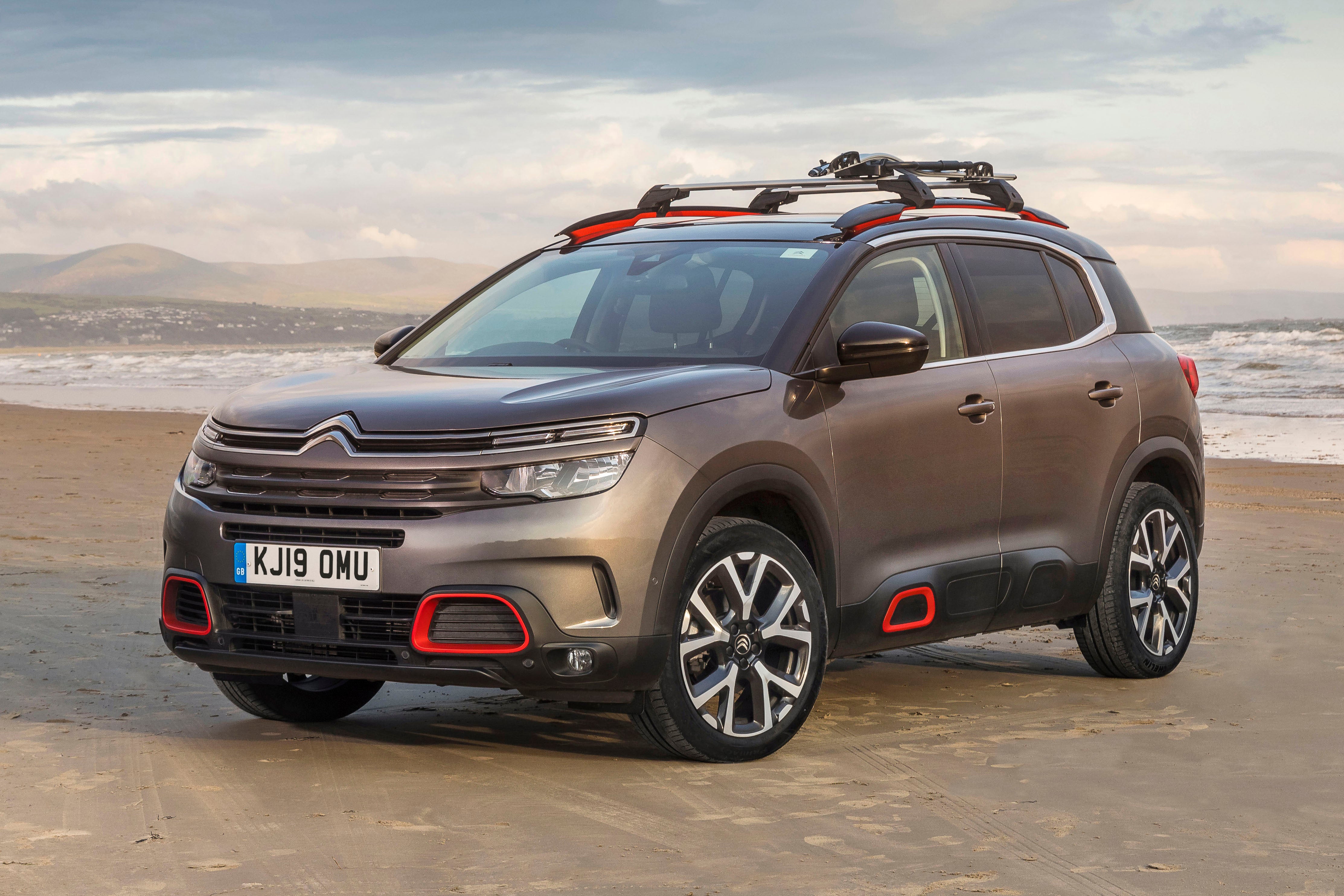 Think ride quality and traditionally, you'd think Citroen. The French brand may have changed a lot over the years but it has never lost its tradition of making cars that ride well. And that tradition is certainly alive and well in the C5 Aircross. For our money this is the best riding crossover or SUV (call them what you will) on sale right now. And with Citroen abandoning big cars and traditional saloon, this is now its flagship model.
It may not have the handling prowess of others, we'd say the Peugeot 3008 and SEAT Ateca are much better in corners, but the C5 Aircross trades that in place of a serene and extremely forgiving ride. It makes this the perfect choice of crossover for motorway driving.
The most economical model is the 1.5 BlueHDi 130 which may not be a ball of fire but will happily return 50mpg all day long.
Audi A6
Year launched: 2018

When it comes to onboard tech, few cars can match the latest Audi A6. This thing has so many systems that we could fill a page explaining what all the different abbreviations and initialisms mean. Audi says it has 39 driver assistance functions - from clever adaptive cruise control which slows down and accelerates using data from the navigation, to parking pilot, which lets you stand outside the vehicle while it parks itself.
But perhaps the A6's best feature is its interior. It's been brought thoroughly up to date compared to the outgoing model.
While the 50 TDI with its 3.0-litre V6 diesel engine may have more appeal on paper but we'd avoid it. Not only is it going to be expensive, but its gearbox is frustrating and the car feels noticeably heavier than the four-cylinder diesel. The 40 TDI is actually the better choice and also more economical, expect to see 49mpg.
Kia Ceed Sportswagon
Year launched: 2018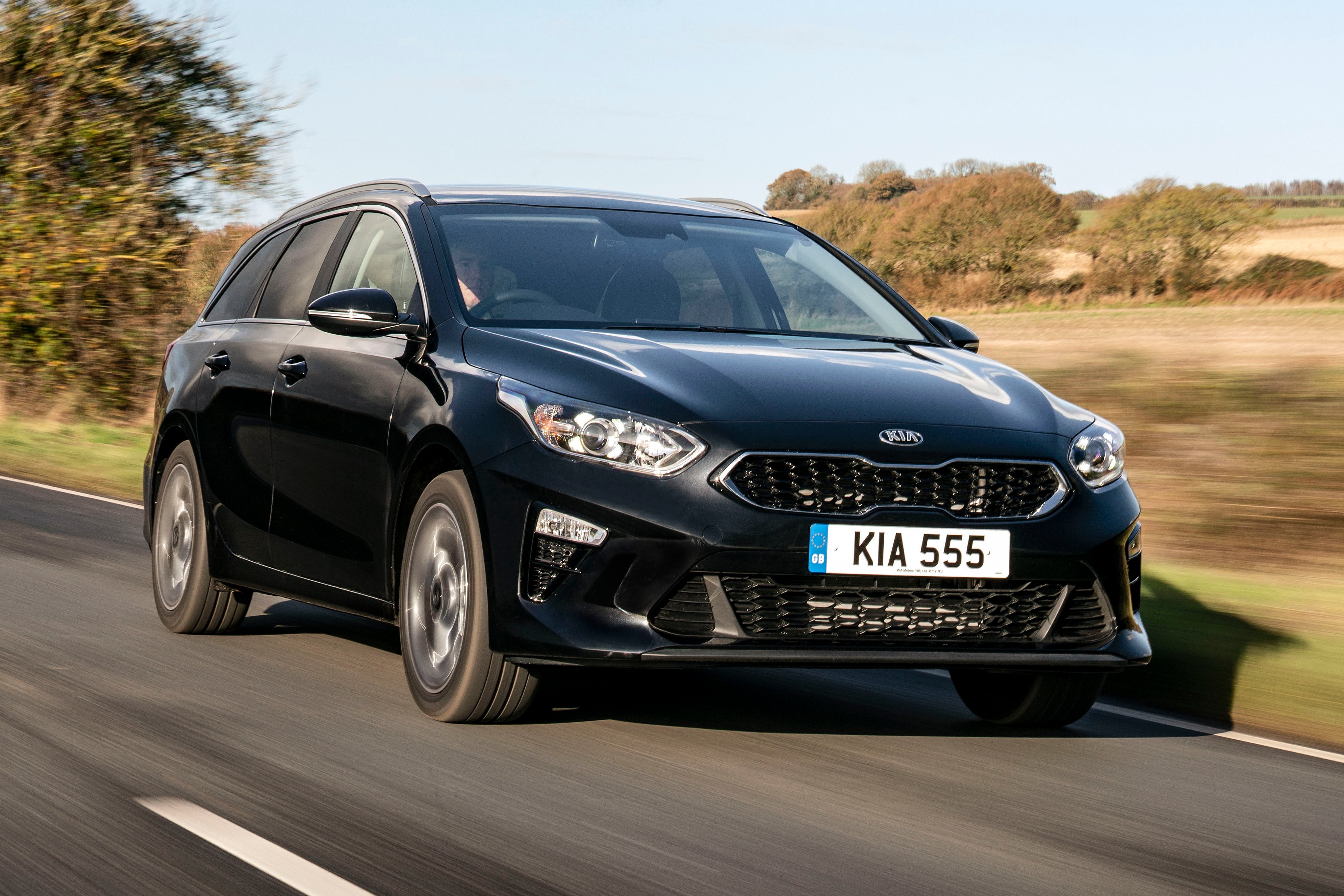 The estate version of the Kia Ceed may stand out a bit like a sore thumb alongside the likes of the Mercedes E-Class, but there's a good reason the Ceed Sportswagon makes an appearance here - fuel economy. The 1.6 CRDi version is incredibly frugal and you can expect to see a genuine 60mpg without having to drive as if you're on a milk round.
But there's more to the Ceed than just an economical diesel. The latest Ceed shows Kia at its best. There may be those who still dismiss Kia as a cheap budget make, but spend a few minutes sitting in the Ceed and they will quickly change their mind. The quality inside is top-notch with a finish to match.
True, it's hardly a barrel of laughs to drive, the Ceed majors on comfort and reassurance rather than fun, but its quality and ability will undoubtedly surprise you.
Volkswagen Tiguan
Year launched: 2016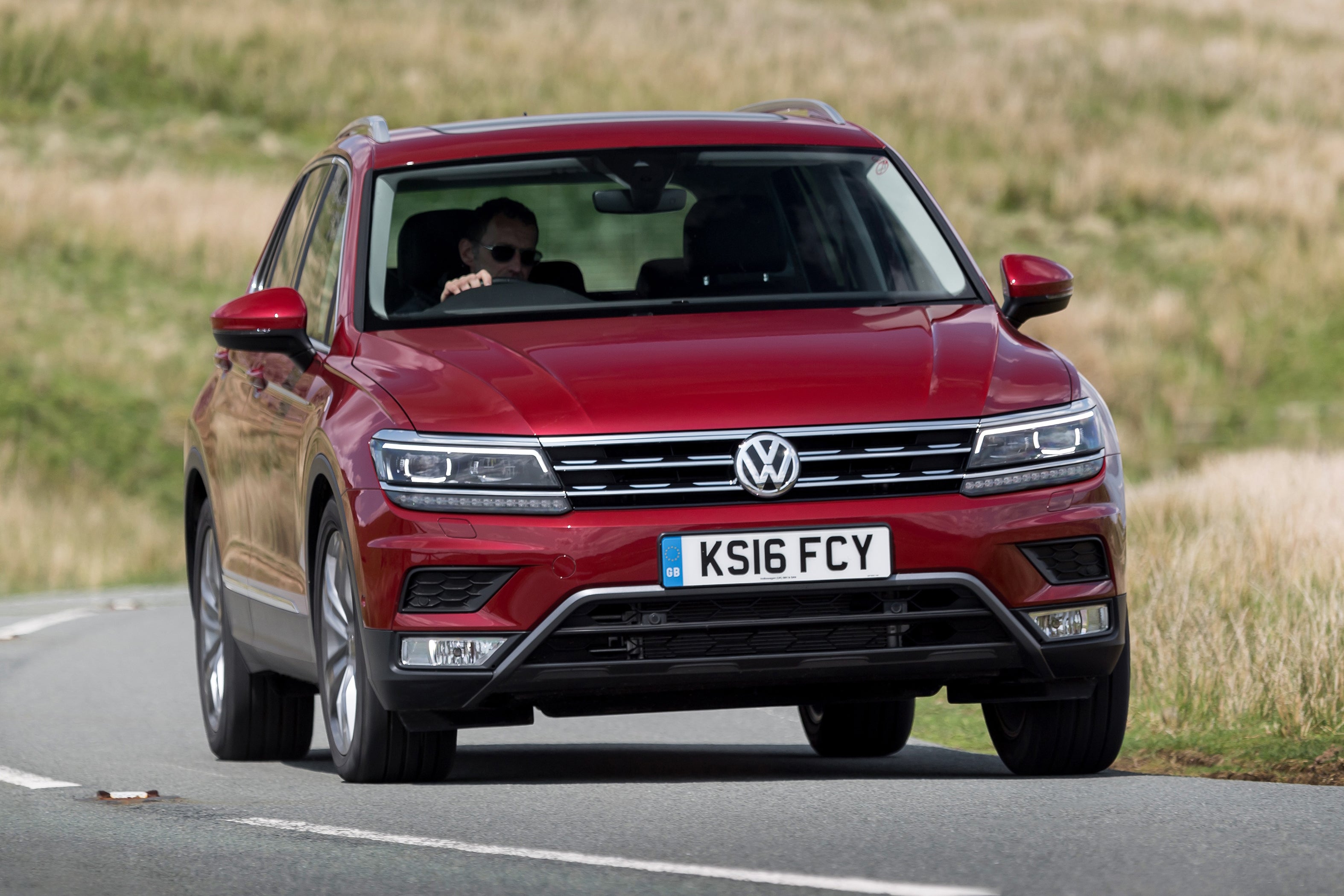 We could have listed the Passat here but instead we've gone for the Volkswagen Tiguan because a) everyone buys crossovers these days and b) the Passat is really boring. Like the Passat though, the Tiguan isn't cheap and you pay a premium for that Volkswagen badge on the bonnet compared to the similar SEAT Ateca or something like a Kia Sportage. But behind the wheel, the Tiguan feels every inch the Volkswagen.
Reassuringly solid, comfortable on the move and with a top quality interior, it's not a car that feels built to a budget. And it makes for effortless and smooth motorway progress, helped by the raised driving position and that elevated view out,
The engine line-up is like a 'Best of Volkswagen' compilation but the clear choice for motorway miles is the 2.0 TDI 150 which will return 50mpg if you stick to the manual two-wheel-drive model.
If you want refinement, ride quality and economy, the Mercedes-Benz E-Class with a diesel engine is probably the best car for motorway driving.
Toyota has a reputation for making the most reliable cars, with its Avensis, RAV4 and Auris well renowned for being some of the more reliable diesels around.
For economy, a 1.6-litre diesel is the best such as the 1.6 TDI used by numerous Volkswagen, SEAT, Skoda and Audi cars. The 2.0-litre diesel engine from BMW which is popular in the 5 Series and X3 among others, is the best diesel in terms of performance, economy and refinement.
Reviews of more diesel motorway cars
Audi A6
40 TDI Black Edition 5dr S Tronic
Cambridge Audi

Cambridgeshire, CB223AY
PCP: £550.99/mo
Representative example: Contract Length: 36 months, 35 Monthly Payments: £550.99, Customer Deposit: £5,098.00, Total Deposit: £5,098.50, Optional Final Payment: £15,310.00, Total Charge For Credit: £5,703.15, Total Amount Payable: £39,693.15, Representative APR: 8.9%, Interest Rate (Fixed): 8.84%, Excess Mileage Charge: 9.6ppm, Mileage Per Annum: 10,000
Audi A6
50 TDI Quattro S Line 4dr Tip Auto
Manufacturer Approved
Mon Motors Audi Cardiff

Glamorgan, CF238RT
PCP: £390.23/mo
Representative example: Contract Length: 36 months, 35 Monthly Payments: £390.23, Customer Deposit: £4,342.00, Total Deposit: £4,342.50, Optional Final Payment: £16,896.25, Total Charge For Credit: £5,946.80, Total Amount Payable: £34,896.80, Representative APR: 9.9%, Interest Rate (Fixed): 9.91%, Excess Mileage Charge: 13.2ppm, Mileage Per Annum: 10,000
Audi A6
40 TDI Black Edition 4dr S Tronic
Manufacturer Approved
Swansway Audi Stafford

Staffordshire, ST161GZ
PCP: £399.78/mo
Representative example: Contract Length: 36 months, 35 Monthly Payments: £399.78, Customer Deposit: £4,797.00, Total Deposit: £4,797.00, Optional Final Payment: £17,727.50, Total Charge For Credit: £4,536.80, Total Amount Payable: £36,516.80, Representative APR: 6.9%, Interest Rate (Fixed): 6.9%, Excess Mileage Charge: 9.6ppm, Mileage Per Annum: 10,000