Best electric cars for £5000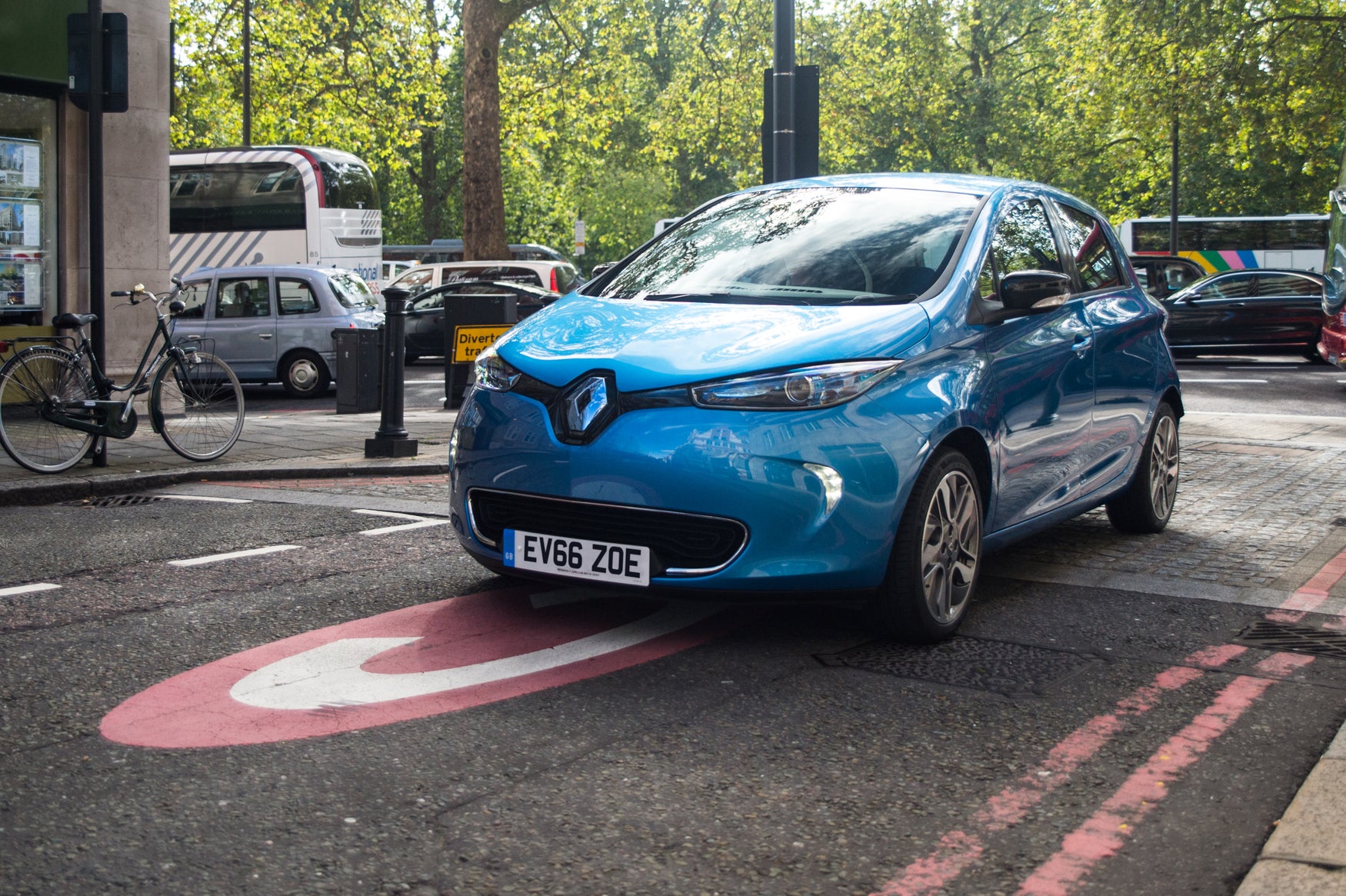 You don't need a big budget to buy an electric car. Mainstream models have been on sale since 2011, with early examples now dropping below £5000 on the used market.
They're often reliable choices, too - with fewer moving parts meaning there's less to go wrong and you'll pay less on maintenance compared with a petrol or diesel car. Combine that with savings in fuel costs and car tax, and you could be onto a winner.
Our team of used car experts have come up with a list of the most affordable electric cars available today.
Nissan Leaf
Year launched: 2011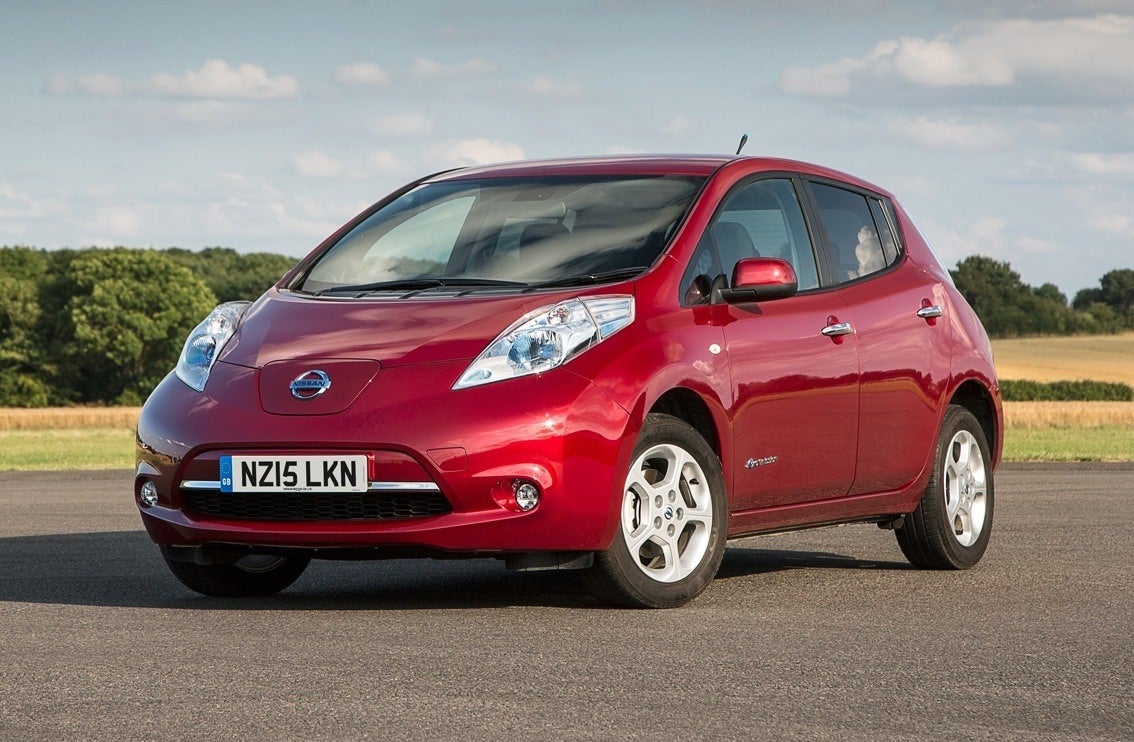 The Nissan Leaf was the first mainstream electric car that could be seriously considered a rival to a petrol Ford Focus or Volkswagen Golf. A £5000 budget will get you an early example of this pioneering electric car. Unlike conventional alternatives, you won't have to worry about expensive maintenance costs as it gets older - as there are fewer moving parts, servicing costs are cheaper.
You'll be looking at a 24kWh model, which could travel for up to 124 miles between charges according to the old NEDC official tests. In reality, you probably won't get further than around 80 miles, but that could well be plenty for your commute or bumbling around town.
Renault Zoe
Year launched: 2014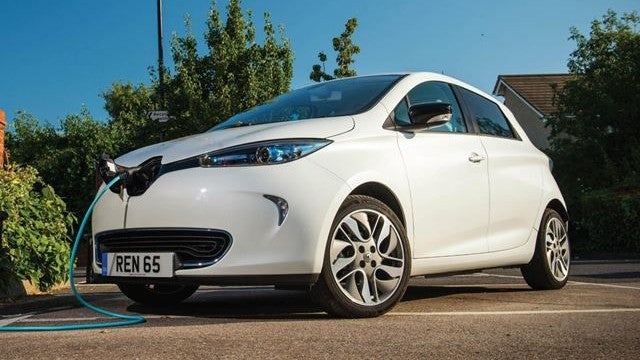 Is the Renault Zoe the perfect city car? It's got a punchy electric motor, nimble handling and compact dimensions (which make it a breeze to park). A £5000 budget will get you an early example, although you'll have to pay a monthly fee to hire the battery. This is a good thing, though - you won't have to buy a new battery when the car gets older and the monthly fee could still be less than you'd ordinarily pay for petrol.
When the Renault Zoe first went on sale in 2013, the brand claimed a range of up to 130 miles. Like with the Nissan Leaf, this was under the old (not particularly realistic) NEDC range test. You'll get closer to 100 miles in reality.
Mitsubishi i-MiEV
Year launched: 2011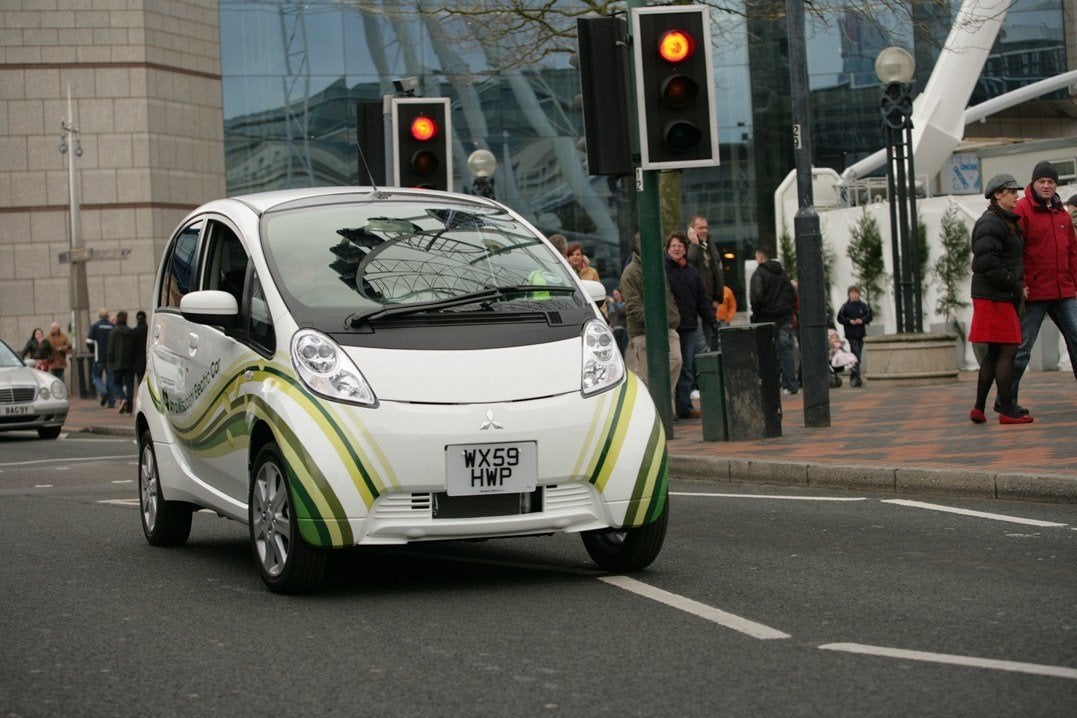 While the Nissan Leaf was the first truly successful electric car, the Mitsubishi i-MiEV was the first modern mass-produced EV. Its high price tag when it was new meant it only sold in small numbers but today an early example can be picked up for around £5000.
It's at its best around town, where it's most likely to get close to its official 80-mile range. It's London Congestion Charge exempt (for now), so could make sense if you live in the capital. You won't pay any car tax, either, and obviously will no longer need to shell out for petrol. The Mitsubishi i-MiEV has quite a lot going for it.
Citroen C-Zero
Year launched: 2011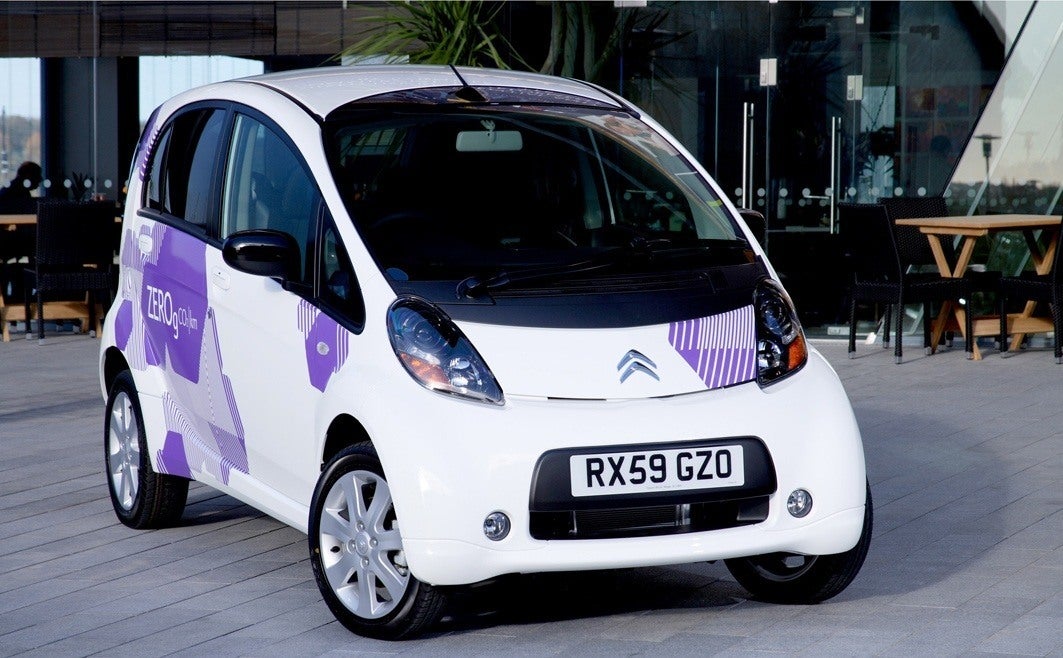 If you've decided a Mitsubishi i-MiEV is the electric car for you, you should also consider the Citroen C-Zero. It's essentially a rebadged i-MiEV but, due to Citroen's more expansive dealer network, it actually sold in greater numbers in the UK. That means there are more on the used market and there's even more chance of bagging a bargain.
The Citroen C-Zero was manufactured by Mitsubishi in the same factory as the i-MiEV. As such, apart from a few cosmetic changes, it's pretty much identical - with the same electric powertrain and the same 80-mile range. The biggest surprise about the C-Zero is that it stayed in production until 2016.
Peugeot iOn
Year launched: 2011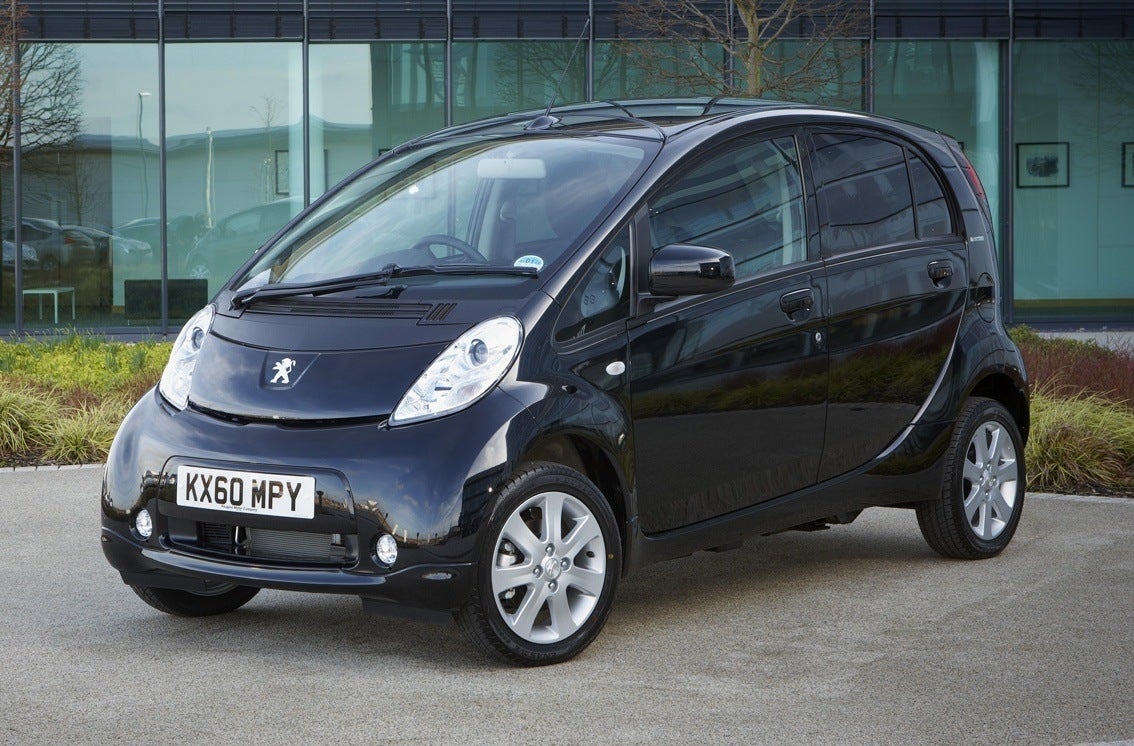 The Peugeot iOn completes the Mitsubishi/Citroen/Peugeot electric car trio. Like the Citroen C-Zero, it was built by Mitsubishi and is essentially the same as an i-MiEV, albeit apart from a few cosmetic flourishes.
Like its peers, the iOn can officially travel up to 80 miles on a charge, although around 50 to 60 will be a more realistic expectation (it predates the more accurate WLTP range test). It's ideal for town driving, with its instant acceleration, narrow dimensions and good visibility. And, like the Mitsubishi i-MiEV and Citroen C-Zero, the Peugeot iOn is also Congestion Charge exempt.
An electric car is one that uses an electric motor rather than a petrol or diesel engine. Obviously, rather than refuelling with petrol or diesel, you'll need to plug an electric car in to charge its battery.
Electric cars can be more expensive than petrol or diesel rivals, but they're coming down in price. You can buy a used electric car from around £5000, while new ones start from around £17,000 (after the Government's plug-in car grant).
The best electric car depends on your everyday needs. We think the Volkswagen e-Up, Skoda Citigo-e iV and SEAT Mii Electric trio represents excellent value for money. They're a perfect introduction to electric vehicles but, if you need something more practical, we'd recommend the Kia Soul EV or Hyundai Kona Electric.