Best electric city cars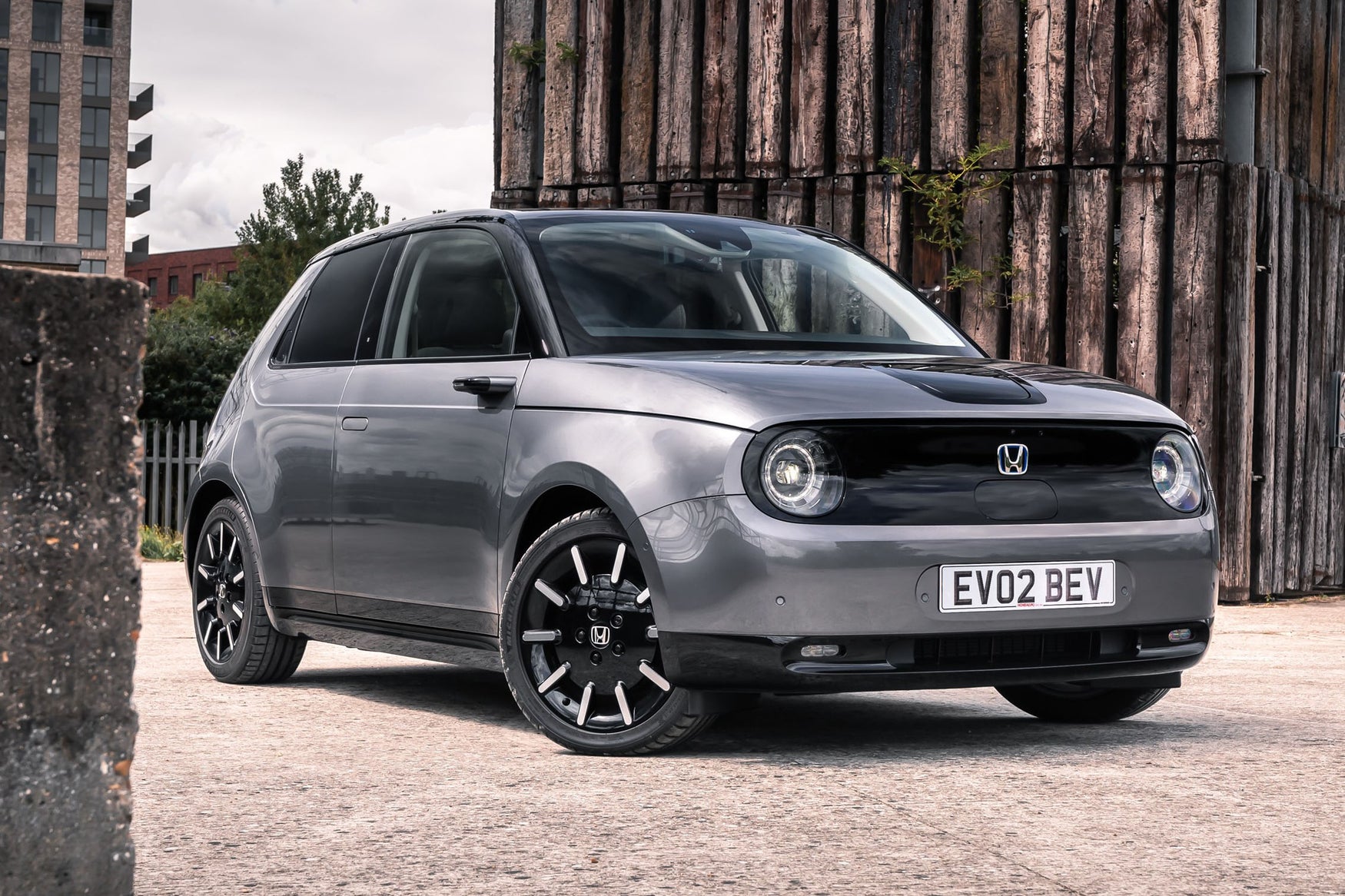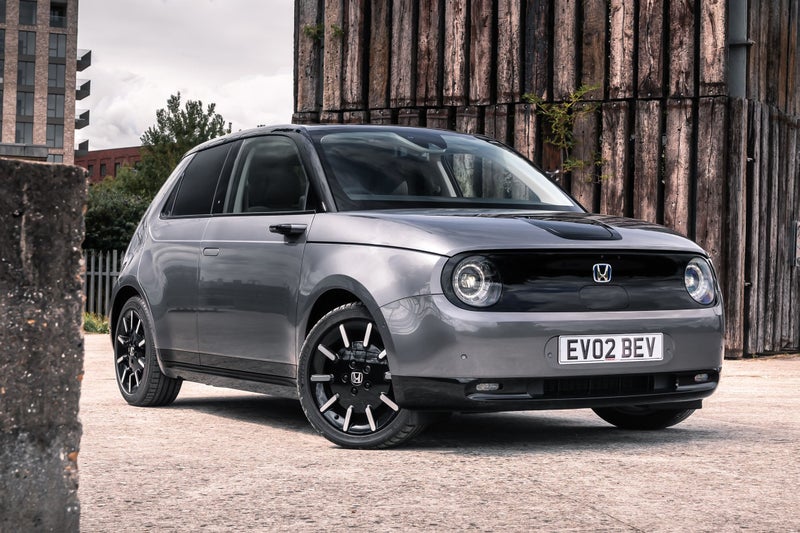 If you're in the market for the best small electric car, take a look at our list. We've chosen the top five on the market based on comfort, practicality and value for money.
Electric city cars are perfect for those who mostly cover miles around town, rather than longer motorway trips. They're practical enough for those who don't need too much space, and cost very little to run. Here are the five we think are the best to drive and own if you're in the market for an EV city car.
Skoda Citigo-e iV
Year launched: 2020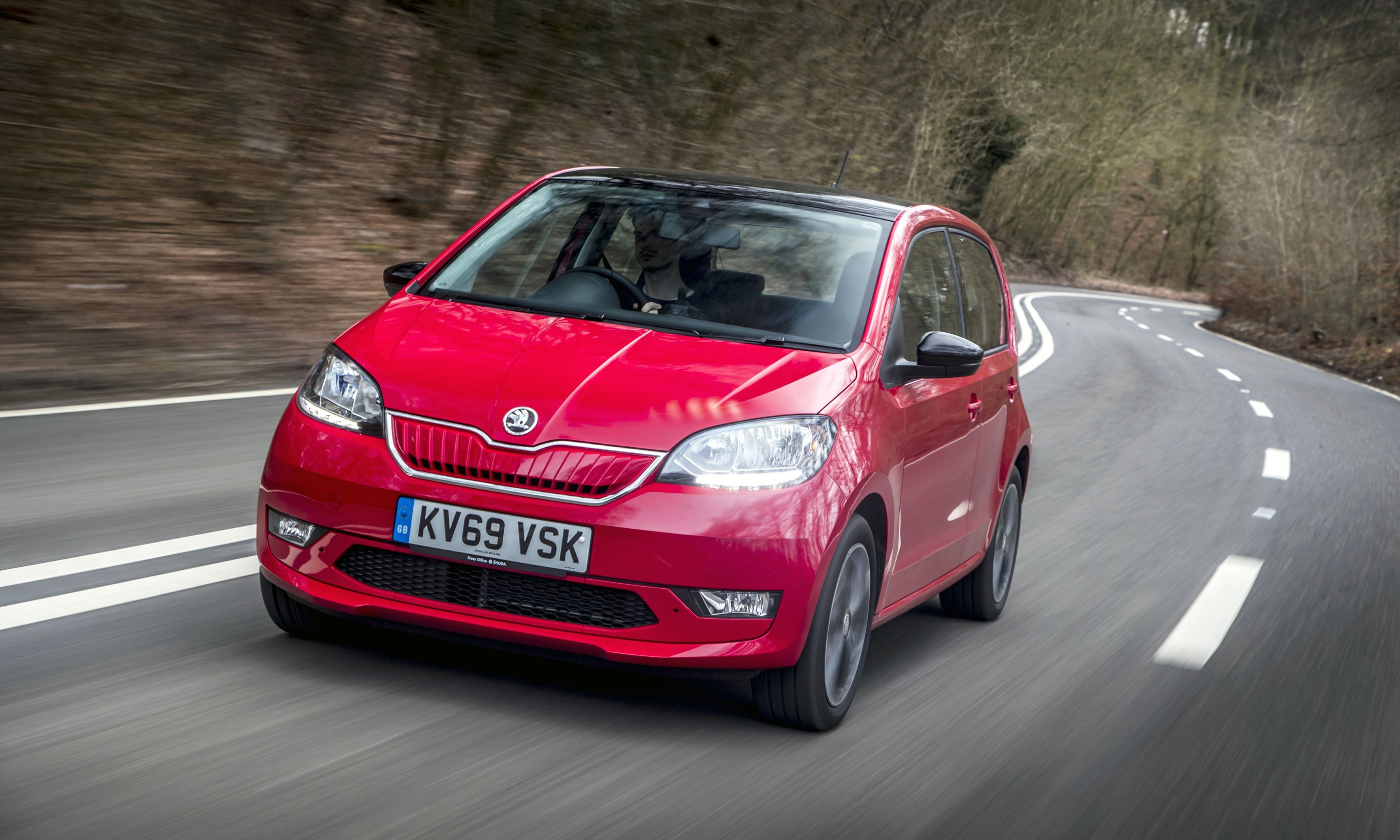 The Citigo-e iV is perfect for city dwellers who want an easy to own, comfortable car at an affordable price. Low noise levels, brisk urban performance and low running costs are a big selling point for Skoda's little EV, once you get past the initial purchase price. When Skoda's parent company Volkswagen made a big switch to EVs, it took all its brands with it - so the Volkswagen e-Up, Skoda Citigo-e iV and SEAT Mii Electric are all very similar, too.
The Citigo-e iV is available in two specs; the basic SE and pricier SE L. The latter comes with a Combined Charging System as standard - only an option on the SE - which means you can use public fast-charging points and get an 80% charge in an hour. It's £700 to upgrade the SE to the CCS system, but we would say it is an essential piece of kit.
The Citigo-e iV has an official range of 161 miles, which isn't the best in class but is still impressive. On the plus side, there's lots of torque for quick acceleration from low speeds, and you can adjust the amount of regenerative braking so you can use the brake pedal less.
Volkswagen e-Up
Year launched: 2014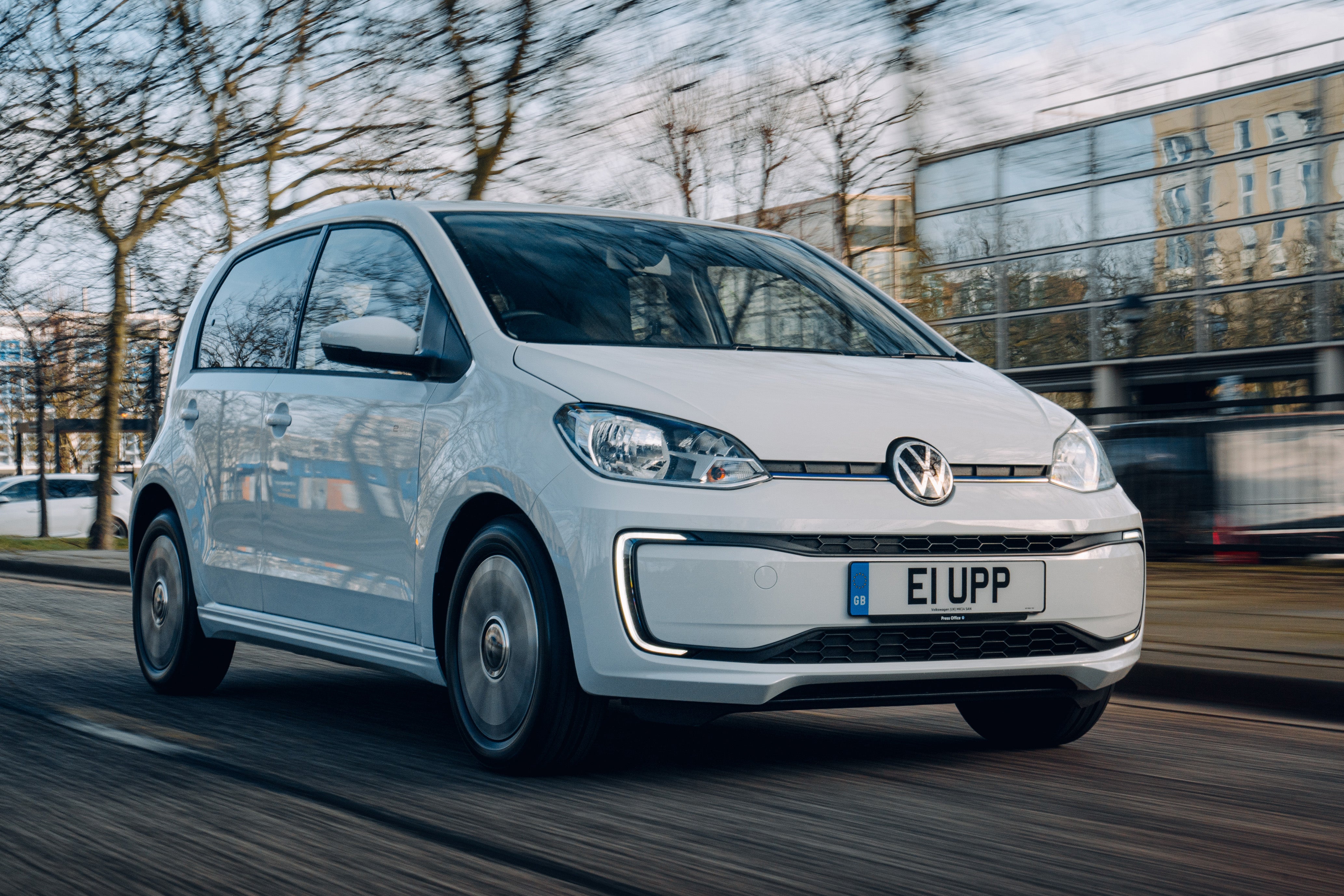 The newest e-Up, with its significantly extended range, will fit into the lives of anyone who spends a lot of time in the city or does many short journeys, and who can charge at home. If you live in a block of flats, that probably rules you out.
The e-Up comes in a single standard specification, which means less decision making. It's well-equipped as standard, too, with - climate control, heated seats and windscreen, cruise control, a rear-view camera, alloy wheels and smartphone integration. The cabin is lowkey but attractive and the e-Up actually drives better than the petrol model as well.
The newest e-Up generation gets a 32.3kWh battery, powering the 82PS electric motor - which gives an official range of 161 miles.
Honda e
Year launched: 2020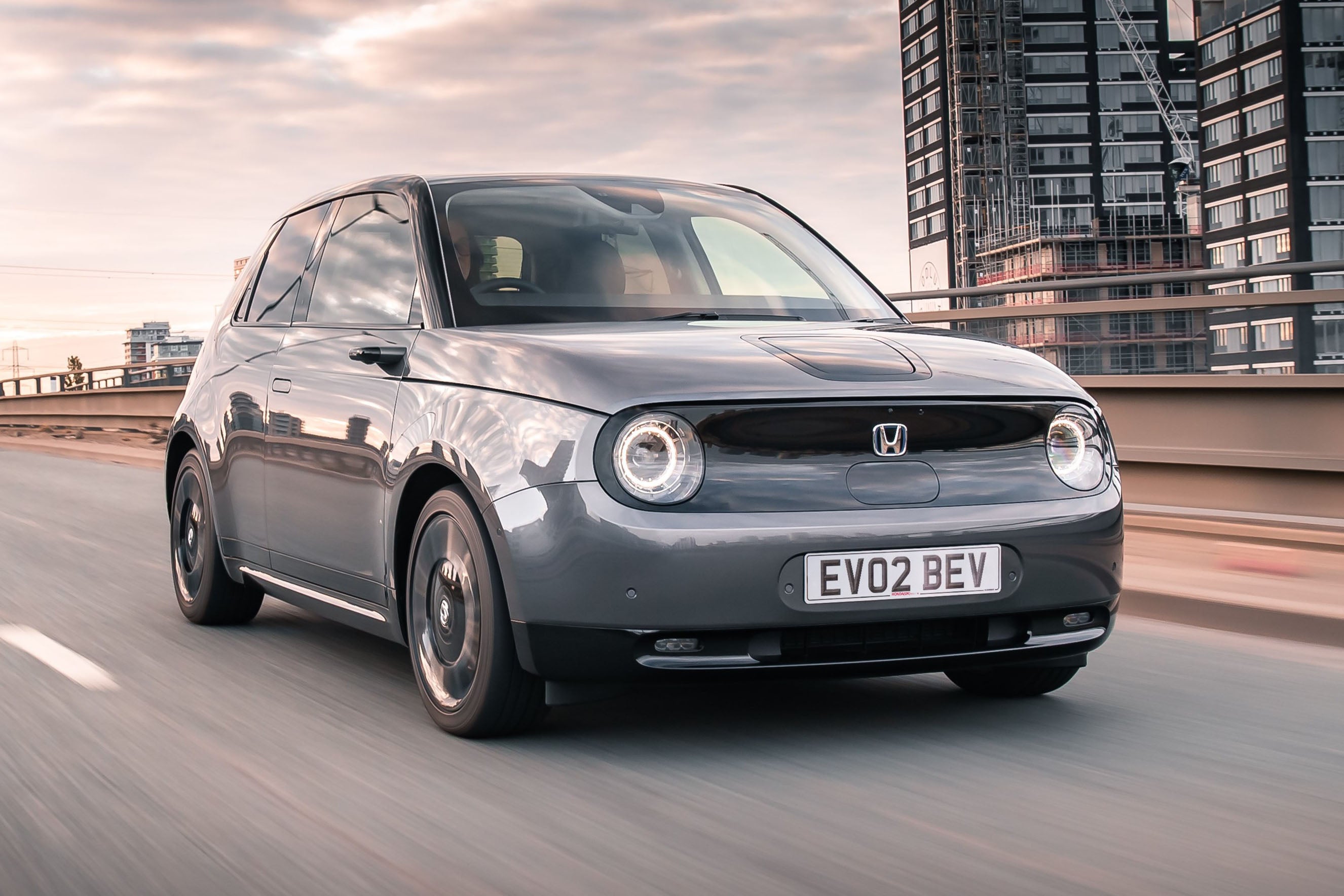 The Honda e is the iPhone of cars. It's small, expensive and will need recharging regularly. Yet, EV owners will buy it regardless of its shortfalls simply because of its desirability - in large part because of its looks. It's a superb balance of modern and retro design meaning young buyers will gravitate towards this rather than, say, a Renault Zoe - despite its high price and shorter electric range.
Speaking of which, it has an official range of 137 miles, dropping to 125 miles if you spec the prettier 17-inch alloy wheels. That's better than the Smart EQ Forfour, but not as good as competitors like the Skoda Citigo-e iV and MINI Electric - both of which are cheaper, too. But it's got them all beat on tech. There are five screens spread across the dash, including two infotainment displays and digital screens instead of conventional mirrors.
Inside the cabin is superb, using a mixture of wood and contemporary materials to provide a lounge-like feel. Despite its compact dimensions, a flat floor means it feels surprisingly spacious up front, although room for rear-seat passengers is limited. It's got quite a small boot, too.
SEAT Mii electric
Year launched: 2020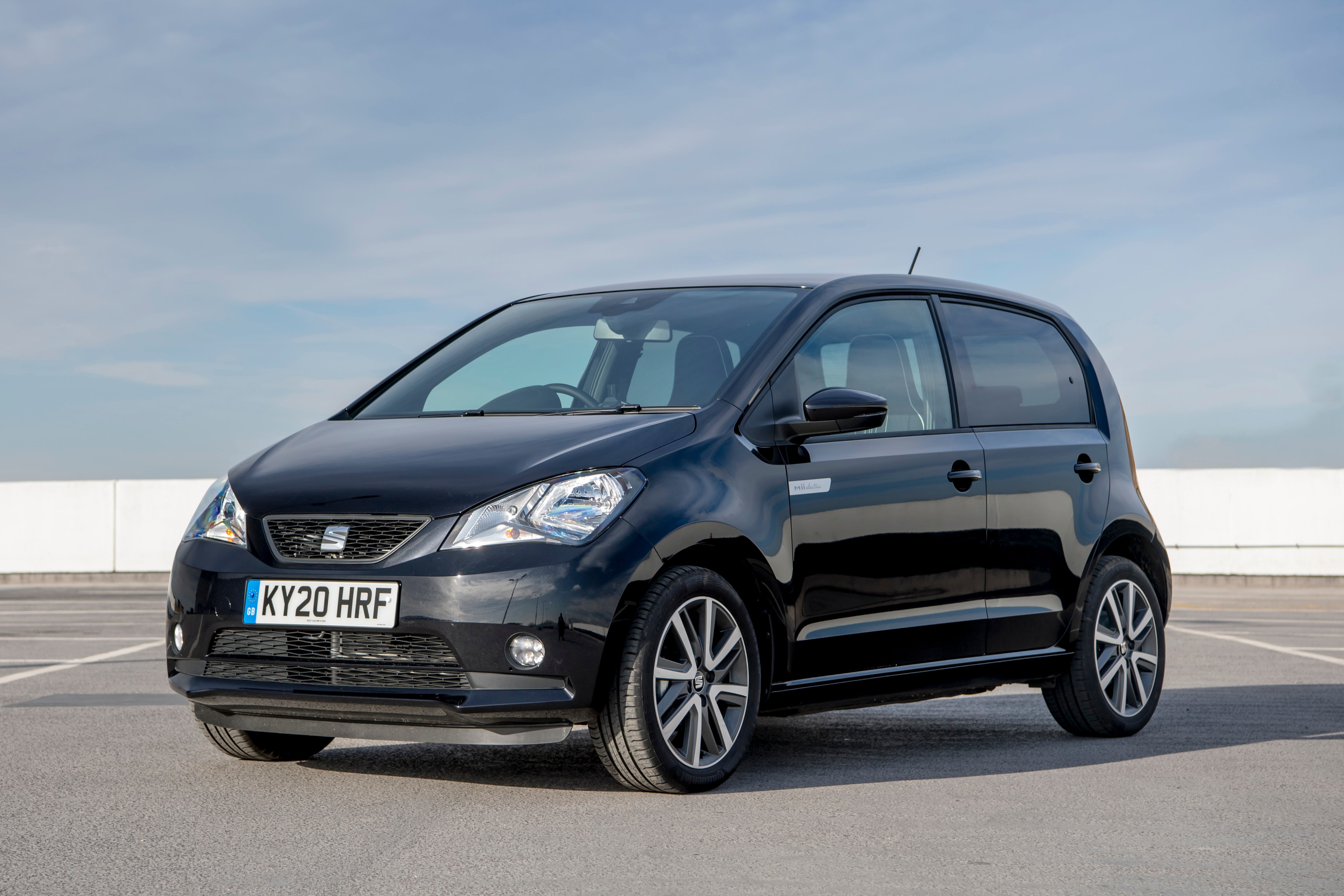 The SEAT Mii Electric is blissfully easy to drive and refined, with performance that makes it ideal for zipping around a city. Like the Skoda Citigo-e iV, low running costs are a big plus, once you get past the initial cost. The official range is 161 miles, which is lower than the larger, more expensive Renault Zoe. Therefore, if you aren't looking to cover long distances in you EV, the Mii Electric would be a great consideration.
SEAT has tried to keep the list price of the Mii Electric as low as possible by cutting out the trims and options, so there's just a single model in the range . Aside from the colour scheme, there are just three options: the mode 2 charging cable, the Easy Flex pack - which adds the double boot floor, a glovebox hook and a height-adjustable passenger seat for £70 - and a contrast roof.
Inside, it looks smart with all the major controls grouped closely together in the centre, but the Mii does without a central touchscreen like you get in the Renault Zoe. As standard, you get DAB radio and a smartphone cradle which connects up to give you Bluetooth for phone and audio streaming as well as a host of other features through the Drive Mii app.
Smart EQ Forfour
Year launched: 2018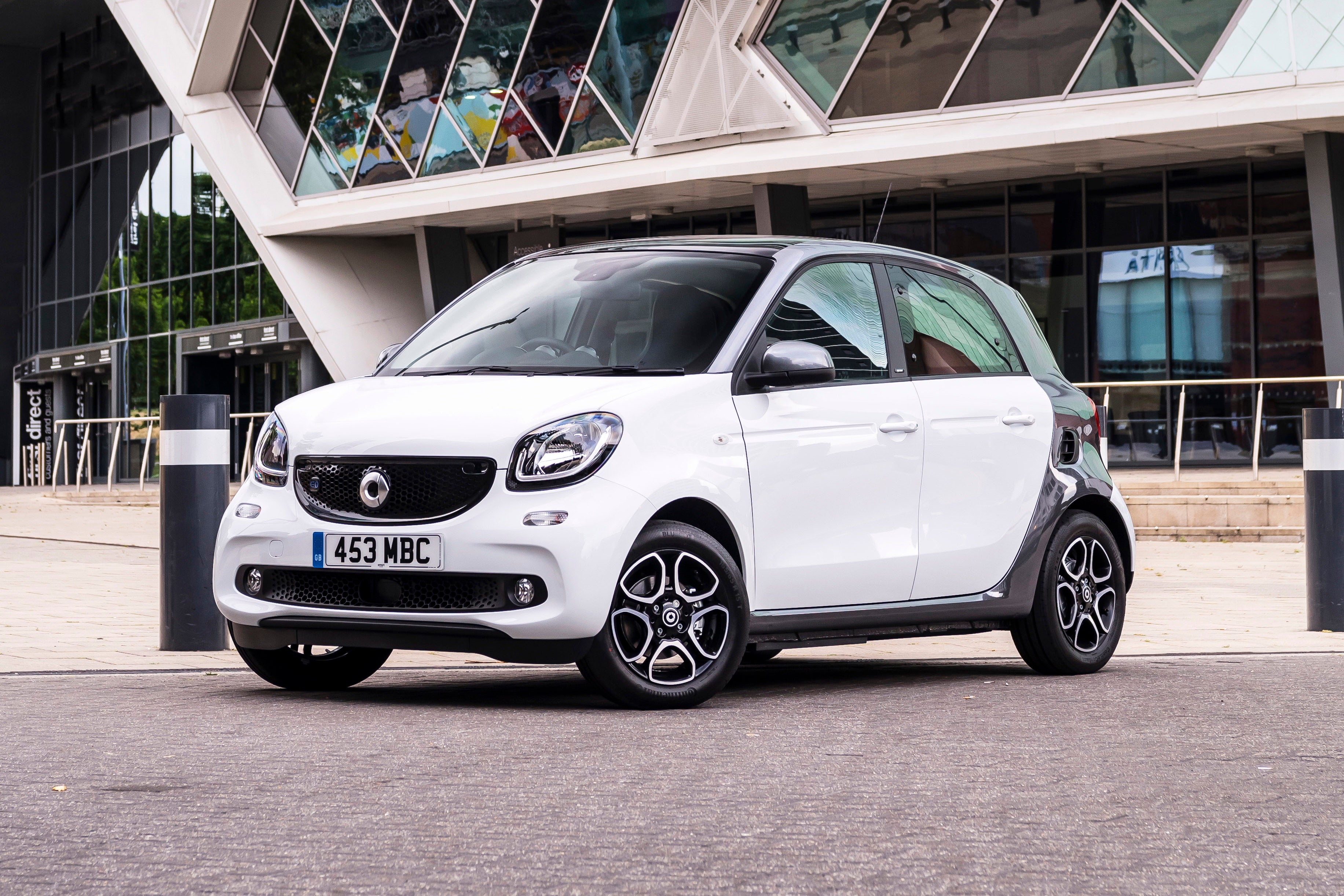 Before we get into the EQ Forfour properly, it's worth prefacing with the fact that the electric range is so limited that long journeys are out of the question - unless you like to stop every 50 miles for a coffee - so it is really a car that only works in the city. As for things it does well, it has the low speed acceleration and maneuverability that are trademarks of electric city cars.
Smart is best-known for its tiny Smart Fortwo, the smallest city car. The Forfour is a slightly bigger car spun off the same platform, with four doors and the same unusual rear-engine. This design allows for max amounts of space. Inside, the entry-level Passion Advanced has much of most of the standard equipment you might want, including the Smart Media System, LED daytime running lights and the Comfort package that includes the height adjustable steering wheel and driver's seat.
The Smart EQ Forfour has an official range of 81 miles, which isn't a whole lot. However, for a car that's less than 3.5 metres in length, it can seat four adults in reasonable comfort, even if the rear seats are best suited to children. Though, this means the boot only offers 185 litres with the seats in place, less than the identical Renault Twingo and less even than the Smart Fortwo.
The Skoda Citigo-e iV goes for the lowest price as new, but it's also in high demand - so used deals on other models - like the SEAT Mii Electric - might be more cost effective.
The SEAT Mii Electric, Skoda Citigo-e iV and Volkswagen e-Up get an official range of 161 miles. The Honda e follows with a 137-mile electric range.
Overall, the Skoda Citigo-e iV offers the best package as an affordable, reasonably practical electric city car - although, the SEAT Mii Electric matches it very closely. The Volkswagen e-Up is an excellent premium option, while the Honda e will be a surefire favourite amongst young buyers due to its old-meets-new design and high-tech cabin.
Skoda Citigo
61kW SE 37kWh 5dr Auto
Richmond Skoda Fareham

Hampshire, PO141AJ
PCP: £227.44/mo
Representative example: Contract Length: 36 months, 35 Monthly Payments: £227.44, Customer Deposit: £2,415.00, Total Deposit: £2,415.75, Optional Final Payment: £7,907.50, Total Charge For Credit: £2,178.65, Total Amount Payable: £18,283.65, Representative APR: 6.9%, Interest Rate (Fixed): 6.86%, Excess Mileage Charge: 6ppm, Mileage Per Annum: 10,000
Skoda Citigo
61kW SE L 37kWh 5dr Auto
Manufacturer Approved
Euro SKODA Worthing

Sussex, BN148AH
PCP: £287.29/mo
Representative example: Contract Length: 36 months, 35 Monthly Payments: £287.29, Customer Deposit: £2,848.00, Total Deposit: £2,848.50, Optional Final Payment: £8,582.50, Total Charge For Credit: £2,496.15, Total Amount Payable: £21,486.15, Representative APR: 6.9%, Interest Rate (Fixed): 6.86%, Excess Mileage Charge: 6ppm, Mileage Per Annum: 10,000