Best estates for £15,000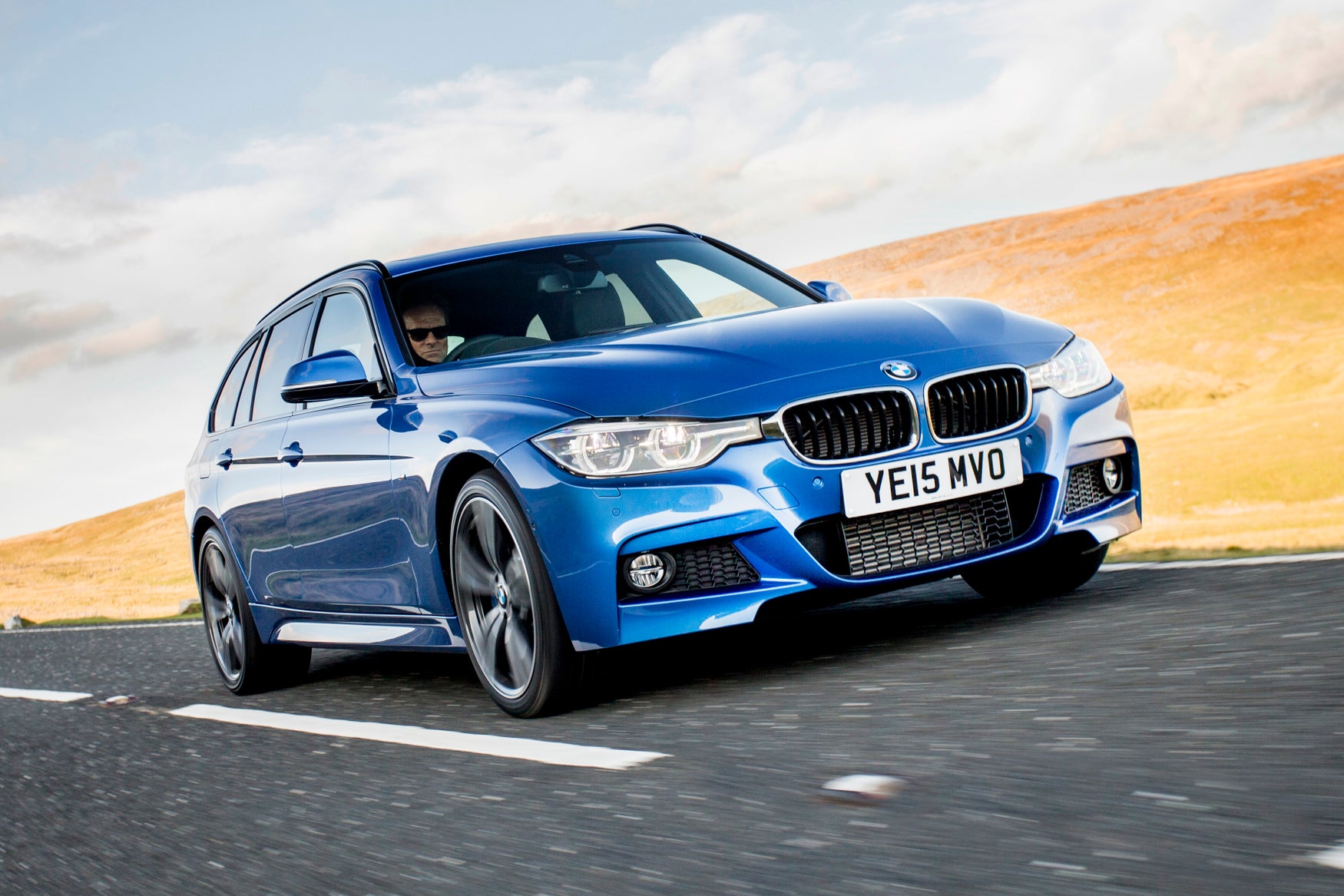 Gone are the days when estates were just boxy workhorses and the preserve of people who towed caravans and wore slacks.
The modern estate is good looking and dare we say it, stylish, yet retains the practicality and space that makes it such a useful vehicle to own. While many family buyers might favour an SUV, an estate will often carry more.
The good news is that you don't need to spend a fortune to get a good quality and practical estate. Here are the best estates you can buy right now for £15,000.
Mercedes-Benz C-Class Estate
Year launched: 2014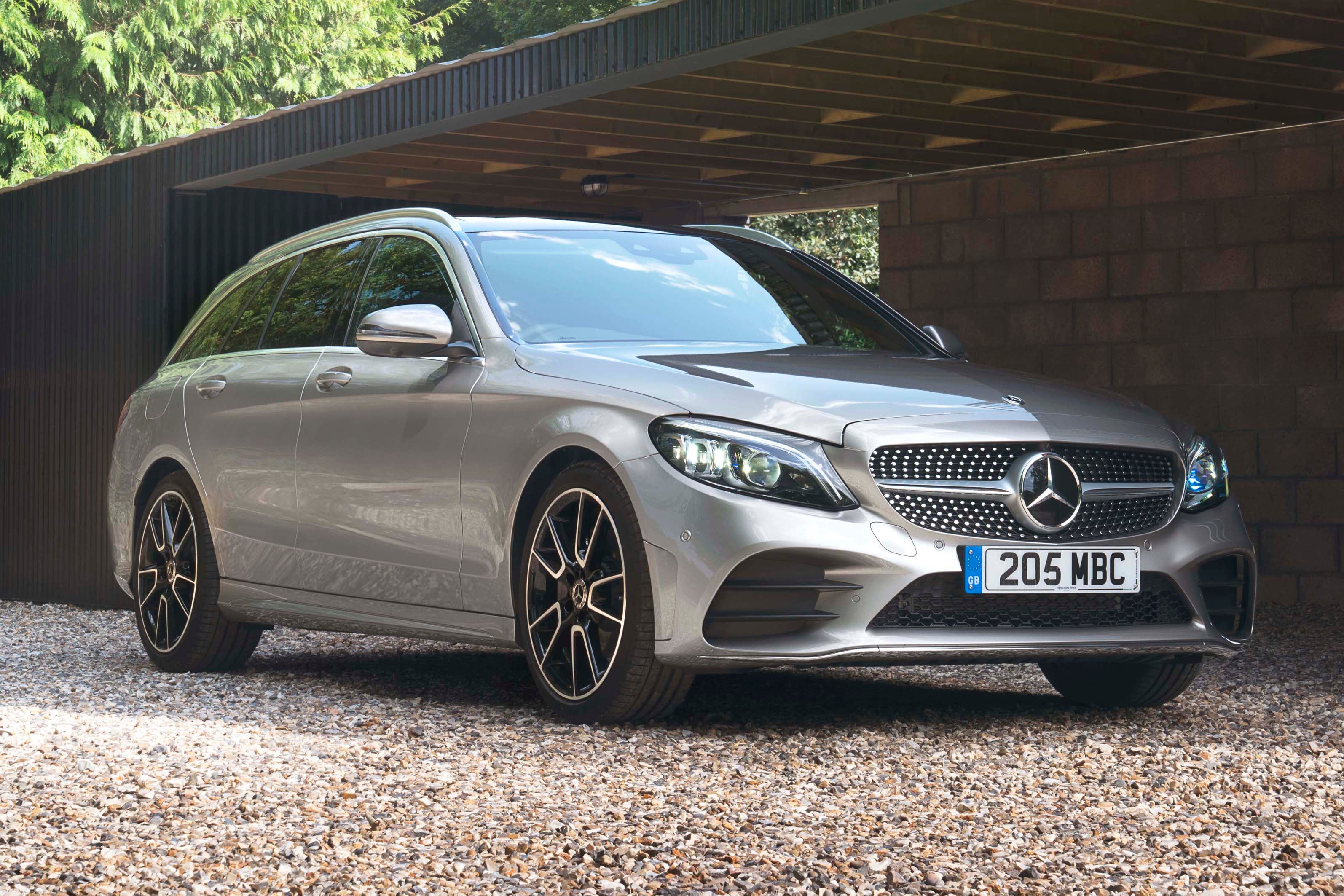 The latest Mercedes C-Class Estate makes a strong case for itself as the best premium estate on the market. That's no mean feat when it's up against rivals from Audi and BMW, but the C-Class is marked out by its refinement, cabin flair and a depth of quality that runs throughout.
It may not have the outright handling poise of a BMW 3 Series Touring but it doesn't really need to. It's more than adept when it comes to the dynamic stuff, helped by its rear wheel layout, but what the C-Class does so well is effortless comfort. It's the sort of estate that makes for serene progress.
Along with a quality interior, the C-Class Estate boasts a usefully big boot with a floor that sits flush with the load lip, making getting things like pushchairs in and out much easier, plus there's a large hidden storage area underneath. The perfect estate? It's pretty close.
SEAT Leon ST
Year launched: 2014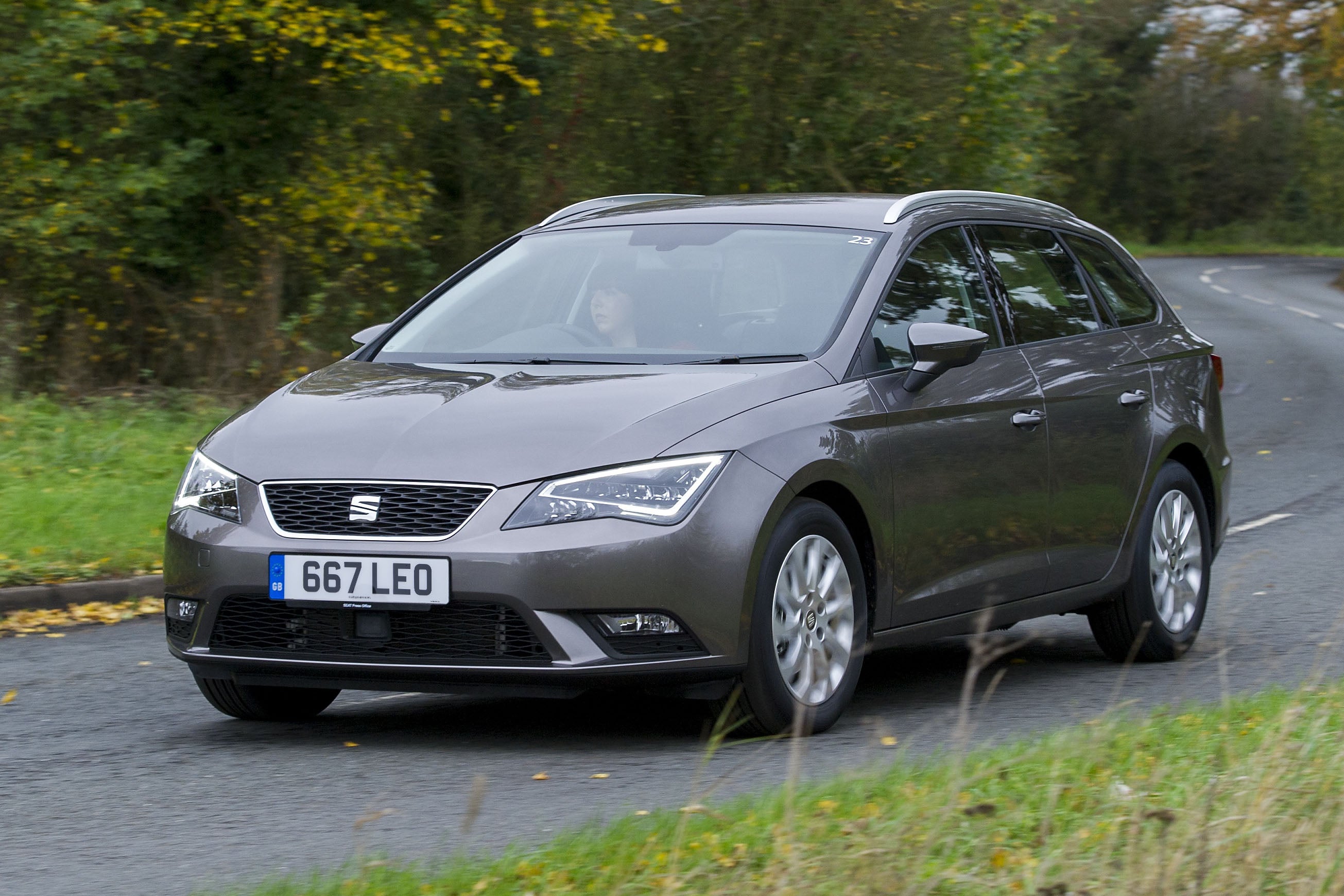 It may not seem particularly big but the SEAT Leon ST boasts an impressive 587 litres of storage space, which outperforms some notable and much larger rivals, including the Audi A6 Avant, BMW 5 Series Touring and Ford Mondeo. As practicality goes it looks very impressive on paper yet it's only marginally longer than the Leon hatchback.
It's somewhat of a hidden gem here. While the likes of the Skoda Octavia Estate might be a more obvious choice, the Leon is the forgotten man of estates. Yet it's not only spacious but has a neatly finished interior it drives reassuringly well, no surprise considering it shares much with the Volkswagen Golf.
The good news is that you get a lot of Leon ST for your money. With a budget of £15,000 you can pick up a one year 2.0 TDI FR model with 5000 miles on the clock.
Skoda Octavia Estate
Year launched: 2013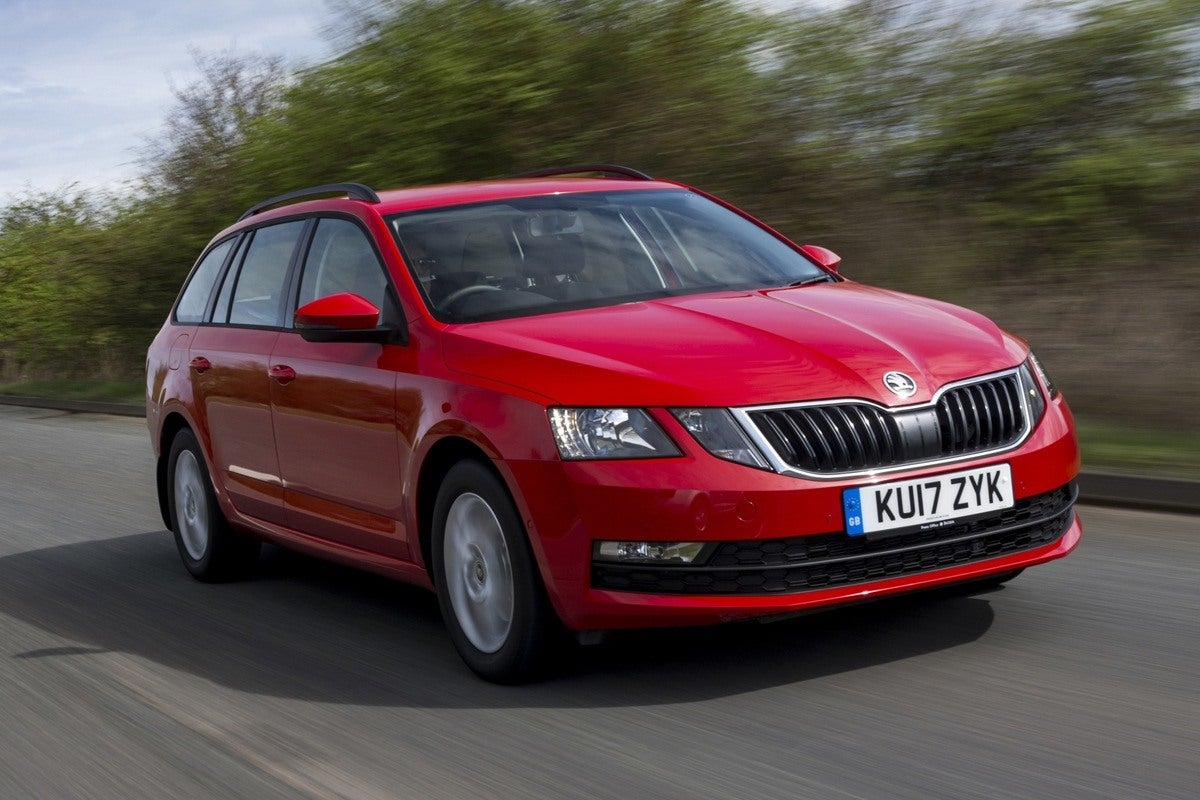 The Octavia may have recently been replaced by a shiny new model, but there's still plenty about this generation Octavia Estate to recommend it. For starters there's plenty of room too, with impressive space for rear passengers, particularly in terms of legroom, while the 610-litre boot has a wide opening and a low load lip, plus you can flip the rear seats down in one go by pulling on a lever in the cargo area.
Then there are Skoda's 'simply clever' features that make owning an Octavia that little bit easier. Features such as a double-sided boot carpet, an ice scraper that fits in the fuel filler flap and a bin in the door pocket with a removable plastic bag.
A budget of £15,000 gets you a lot of choice from sporty vRS models to the more rugged Octavia Scout. If you want economy, look for a 1.6 TDI which will return a genuine 55mpg.
Skoda Superb Estate
Year launched: 2015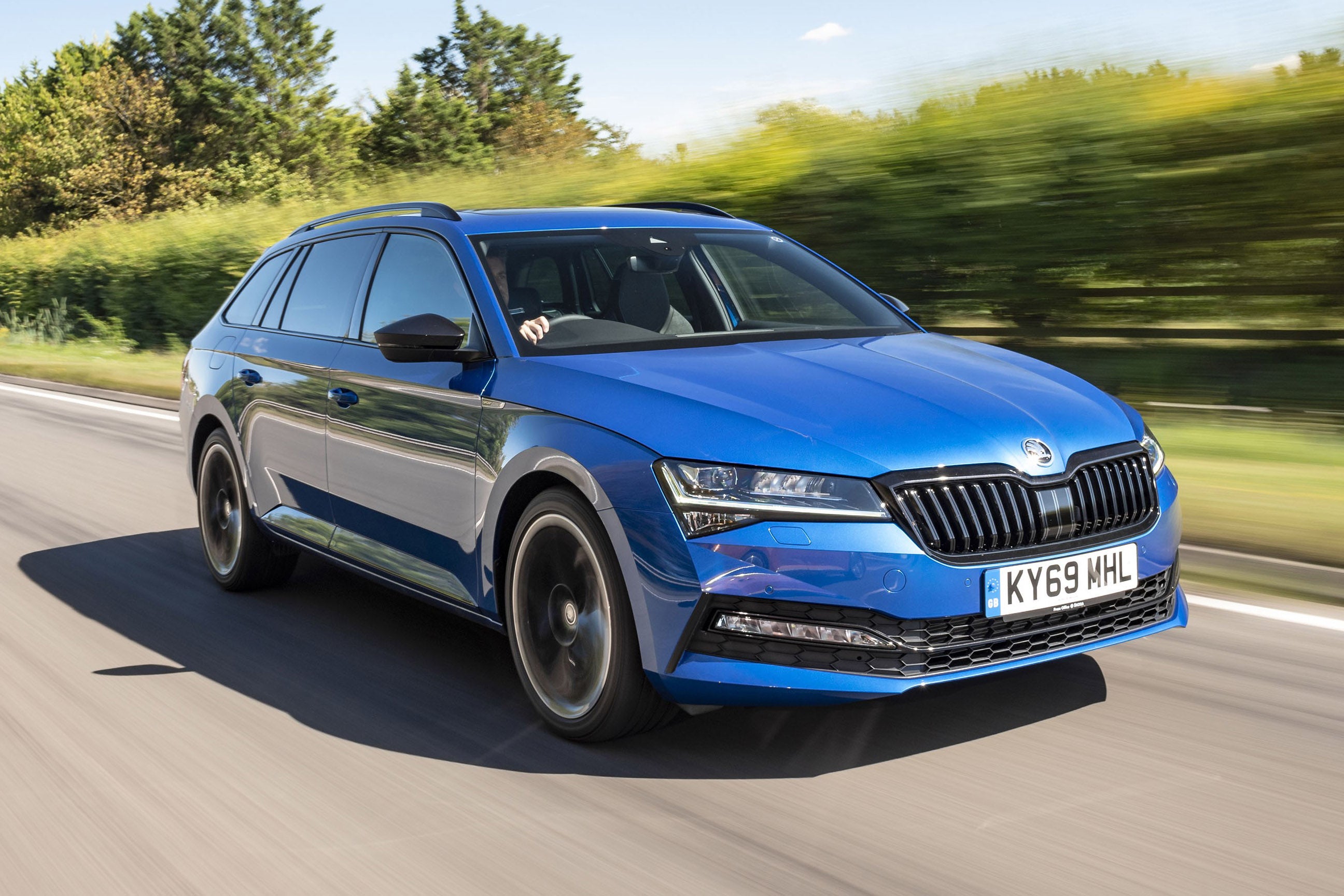 Superb by name and superb by nature, Skoda's large car makes for one of the best estates on the market. The understated styling may not get much attention, but the Superb Estate is a car that's more than just skin deep. It's finished to a very high standard with a premium feel inside. This is a car that feels more Audi than Skoda.
It's massively spacious too. Aside from a lump in the floor between the rear seats, three adults could comfortably sit in the back of the Superb, with as much legroom as a Mercedes S-Class. If you have growing teenagers, they (and you) will appreciate the room. The boot can carry 660 litres of gear, which is 100 litres more than a BMW 5 Series Touring.
At this budget you're looking at three and four-year old examples and there are an abundance of 2.0 TDI models around - the best are SE L Executive versions.
BMW 3 Series Touring
Year launched: 2012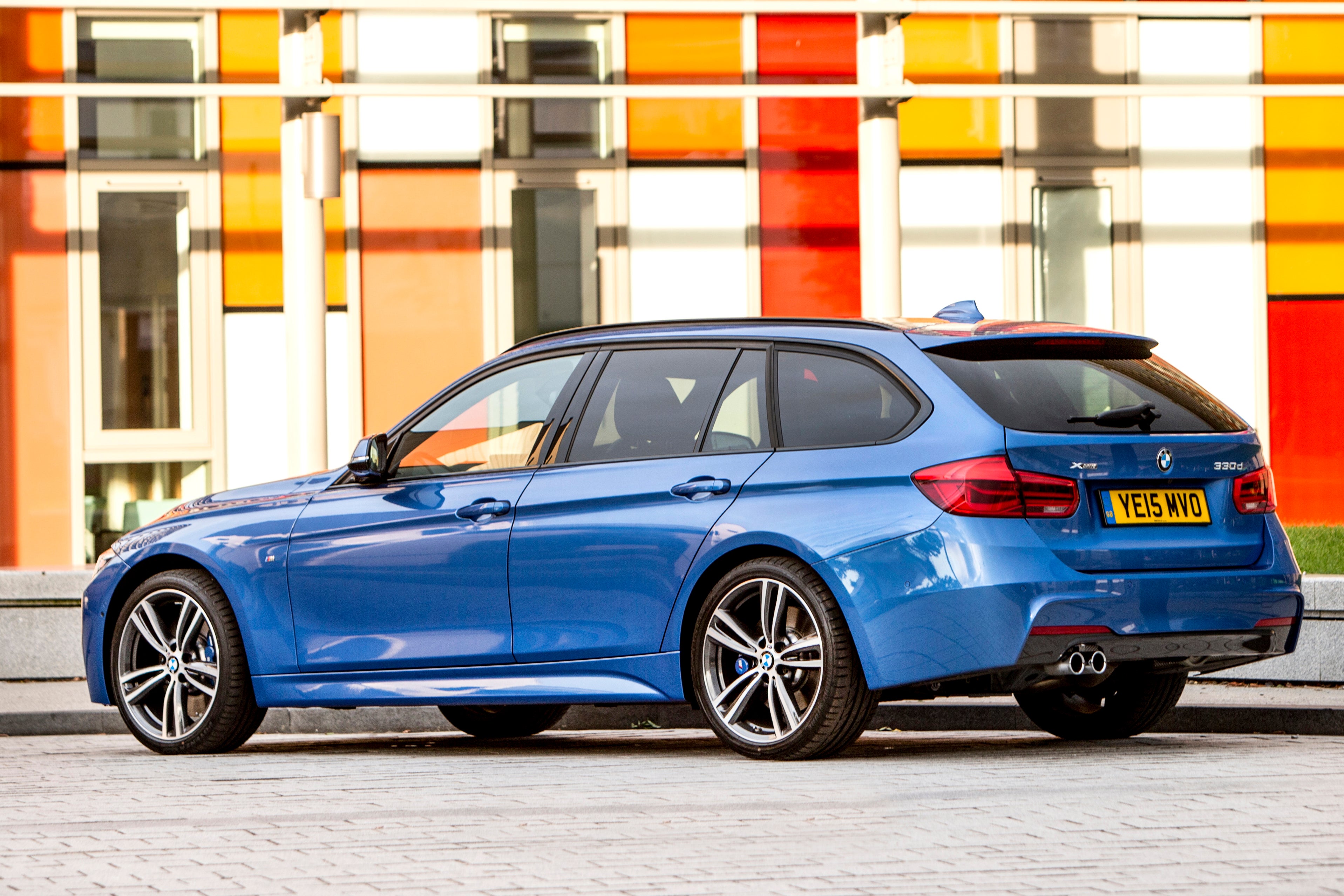 BMW may be a premium brand but there's no denying that the popularity of the 3 Series makes this a volume seller. And for many buyers, it's the 3 Series Touring which has more appeal than the standard saloon. With engines ranging from super frugal diesels up to high performance 3.0-litre petrols, the 3 Series Touring range is all encompassing.
Being a rear-wheel-drive BMW, it's pretty much a given that the 3 Series Touring handles superbly. Even in the lower powered models, you will still appreciate the well-weighted steering, that balanced chassis and its poise through corners. Yet it still retains an element of comfort, albeit not in the same league as the Mercedes C-Class Estate.
At this budget there's plenty of choice of three and four-year-old cars with the 320d and 320i models very popular. M Sport is the best looker but SE is the one for comfort.
Ford Mondeo Estate
Year launched: 2015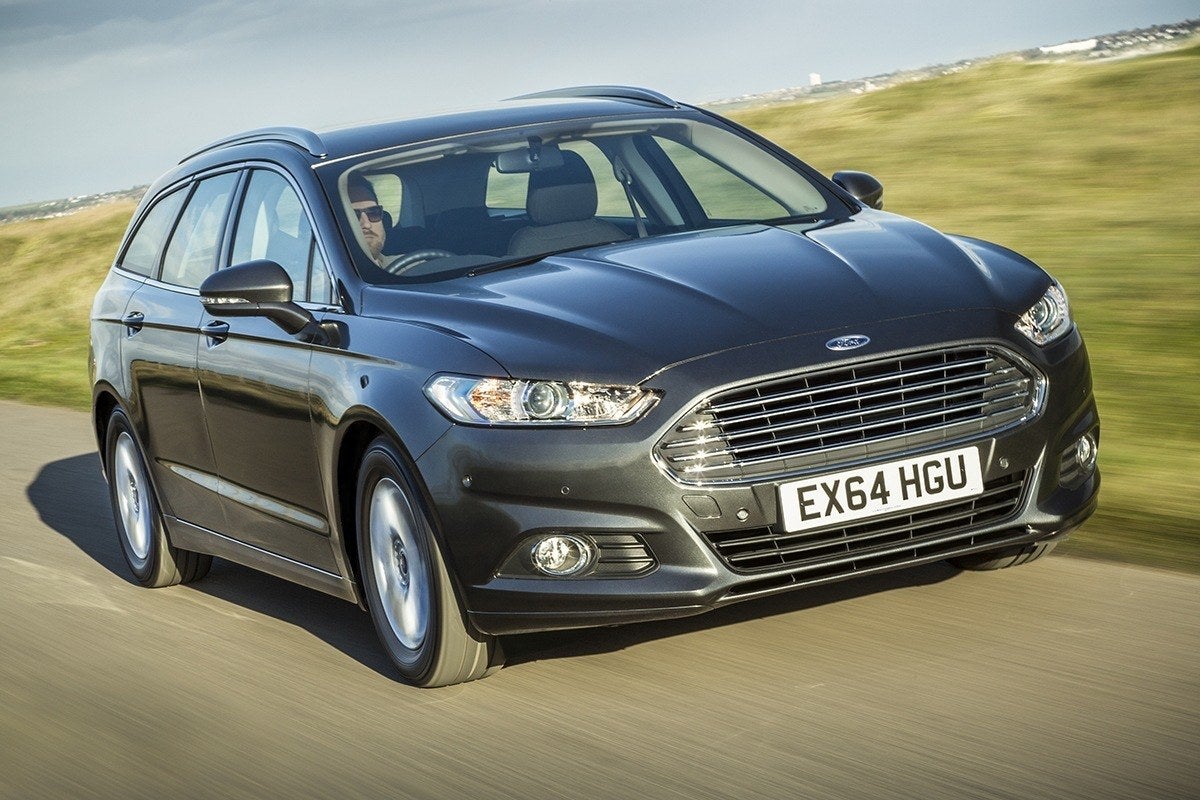 It shows how much the market has changed in recent years that while the BMW 3 Series Touring can be found in every supermarket car park and street corner, the Ford Mondeo Estate is becoming a rare sight. Yet if you want a big and comfortable estate, there's still little that can match it.
While it's not up to the standards of the Skoda Superb, the dated cabin doing it few favours, it can easily transport five adults in comfort, thanks to the high roof and abundance of space between the front and rear seats. The 525-litre boot is large, with the high roof line providing lots of flexibility for loading large items. The rear seats can also be lowered to free up 1630 litres.
There have been plenty of engines and trims available over its lifetime so the Mondeo Estate range is now a little confusing but the 2.0 TDCi is the best fit for the big Mondeo. Look out for high spec Vignale models which is Ford's luxury badge.
Audi A4 Avant
Year launched: 2015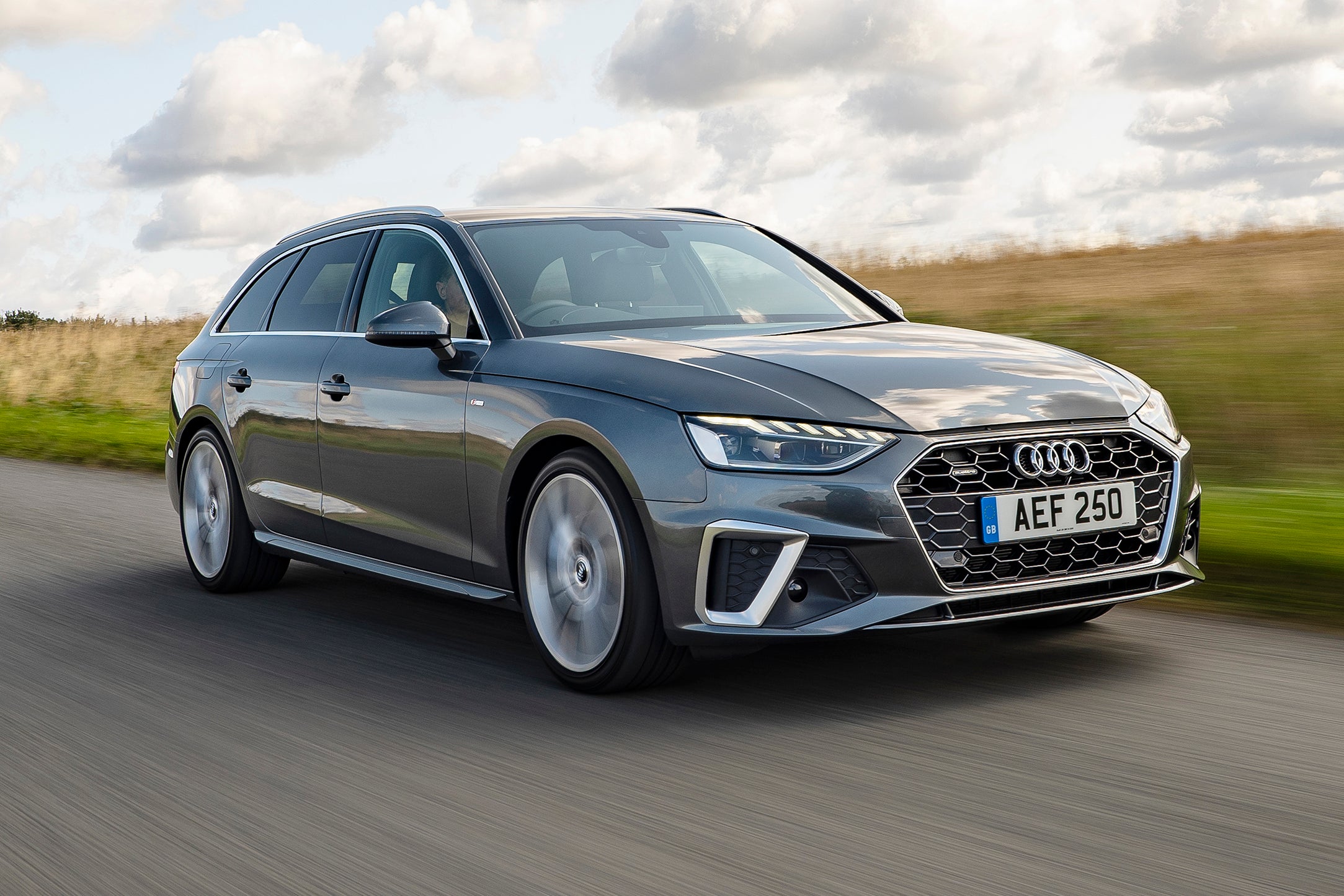 The good looking Audi A4 Avant is a luxurious and extremely well finished estate that boasts one of the best interiors around. While a 3 Series Touring may be better to drive and a Mercedes C-Class more comfortable, the A4 Avant is arguably the best all rounder.
It's practical too and with the rear seats in place there is 505 litres of capacity and very useable, thanks to the wide load deck, square shape and a powered tailgate. If you need more space, folding the rear seats frees up a maximum of 1510 litres – plenty for garden centre visits or a trip to your favourite Swedish furniture store.
With a budget of £15,000 you can get a two-year-old A4 Avant and while there are lots of 2.0 TDI diesels around, if you're not doing big miles, we'd stick to the 1.4-litre TFSI petrol.
Volvo V60
Year launched: 2010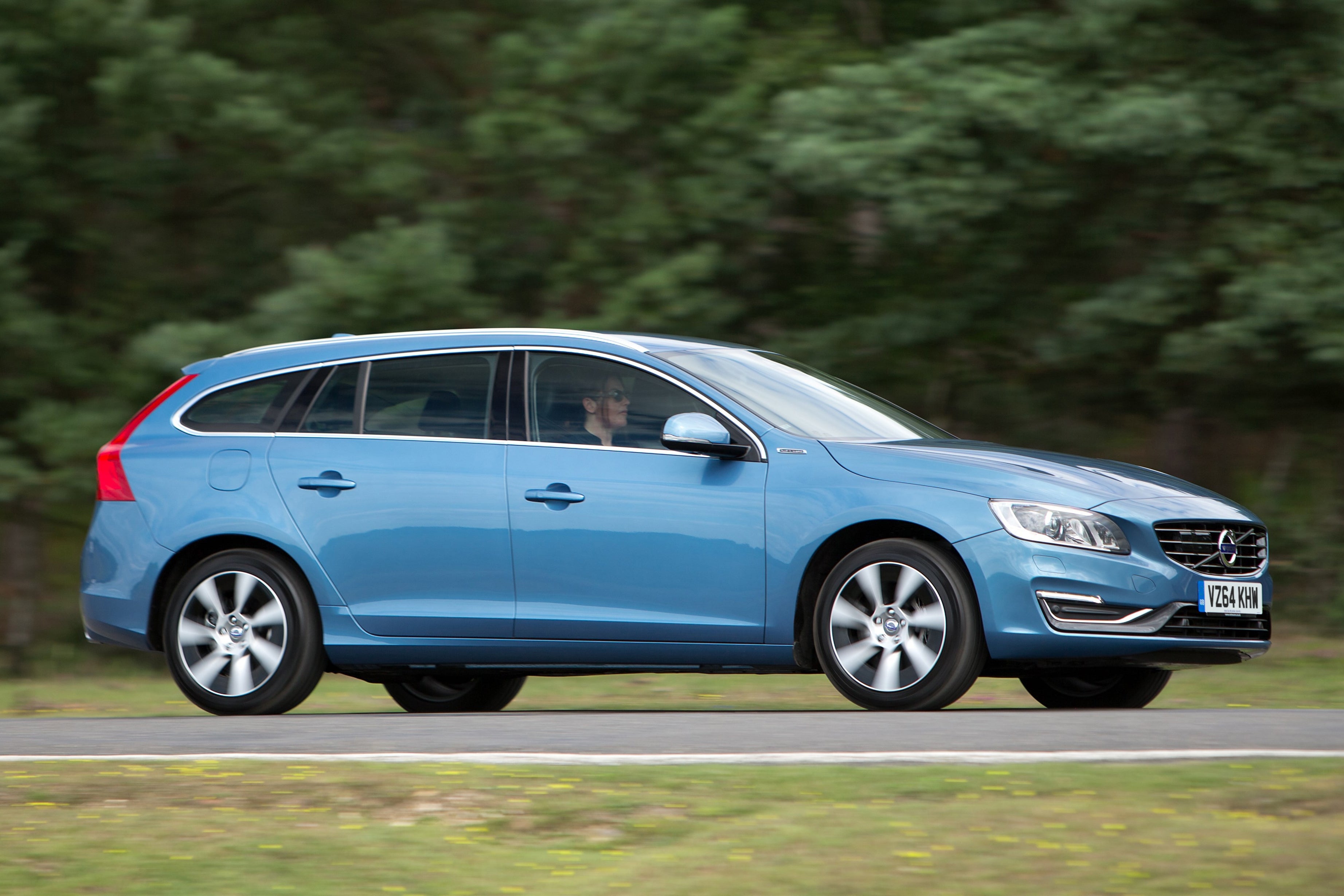 The old Volvo V60 might look dated next to its fashionable successor, but it still has appeal as an alternative to the usual crop of estates. What may surprise you is that despite being a Volvo - the Godfather of brands when it comes to estates - the boot isn't actually that big.
So while there's plenty of space in the back row, the 430-litre boot isn't great compared to a Ford Mondeo Estate or even a Focus Estate. At least access is good thanks to a wide-opening tailgate, plus loading and unloading is made easy thanks to a flat load lip. Folding the rear seats down increases load capacity to 1241 litres.
But the V60 is very comfortable and cheap to run. Volvo offers a range of economical diesels with the D2 the best on fuel. Much rarer is the V60 Cross Country which is worth seeking out if you want a more rugged estate.
Volkswagen Passat Estate
Year launched: 2015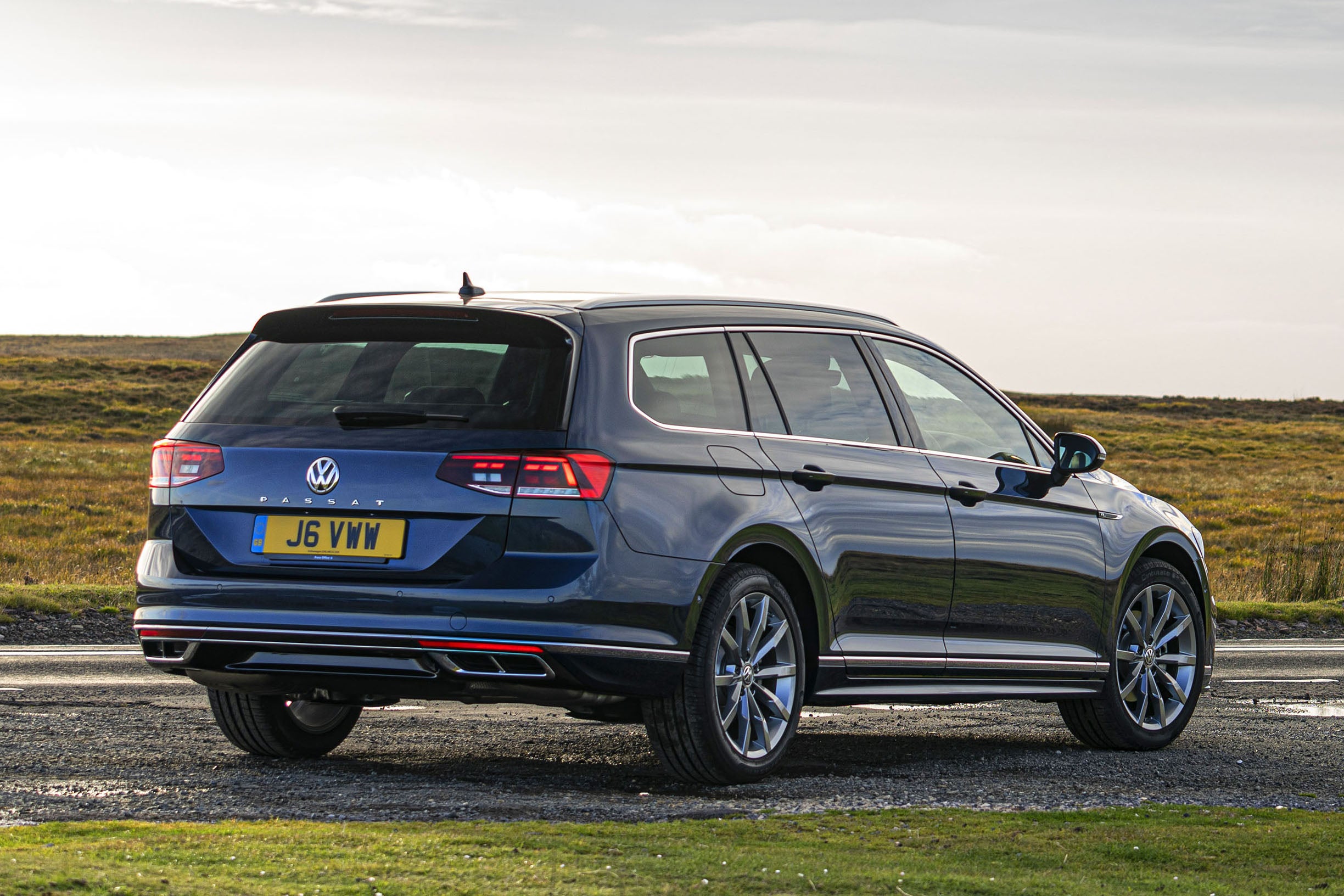 It may not exactly shout 'excitement' but the Passat Estate is one of the quietest, smoothest and most relaxing cars on sale. The controls are nicely weighted, giving the car a sense of size and solidity without being too heavy, plus the ride quality is very good over bumps and potholes. Like most Volkswagen's, this is a sensible and safe buy.
Indeed, if you want a fuss-free family car that's easy to drive and own, the Passat Estate will be right up your street. It's very spacious too and there's enough leg and headroom for adults in the back and access is good through wide-opening doors. The boot has a low and flat load deck, so getting pushchairs and the like is easy. It's also dog-friendly.
A £15,000 budget gives you a choice of three-year-old models - the 2.0 TDI is popular - and there's even the odd Passat Alltrack model around at this money.
Kia Optima Sportswagon
Year launched: 2016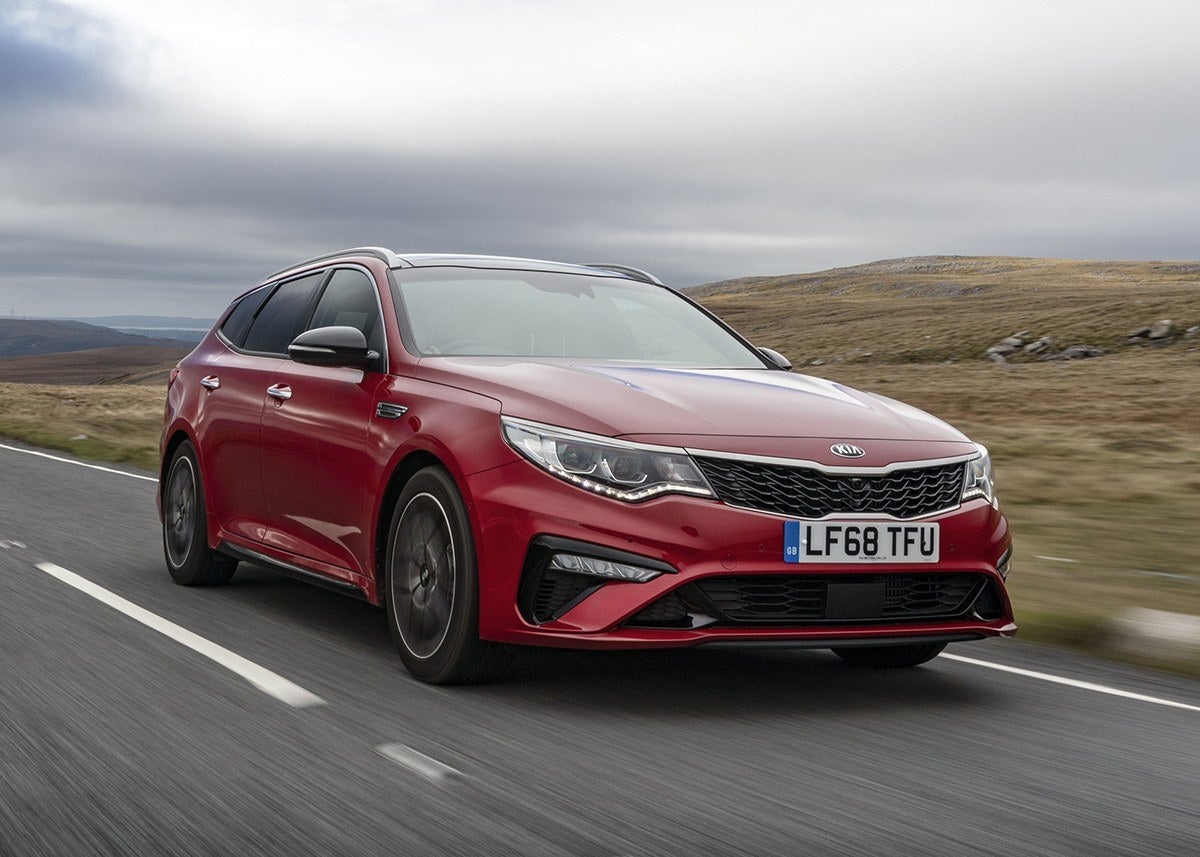 The Kia Optima is the best estate you've never heard of. It was only on sale in the UK for a few years and was overlooked by many but that's a real shame as it has a lot going for it. It's a modern Kia which means it's high quality, thoughtfully designed and generally lovely to drive. It also comes with a seven-year warranty which transfers to subsequent owners of the car.
With a usefully large 552-litre boot it can carry more than an Audi A4 Avant while the rear seats fold and split in a 40/20/40 configuration so you can carry things like bikes, while still being able to use one of the rear seats.
The majority of models are powered by the 1.7 CRDi which is an impressive diesel given its size but we'd suggest looking for a PHEV model which combines a 2.0-litre petrol with a 50kW electric motor that gives an EV range of 38 miles.
If you want reliability, a Toyota such as the Auris or Avensis, is a strong buy for £15,000. Similarly look at a Honda Civic, Kia Ceed or Hyundai i30. If you want something smaller, the Ford Fiesta is the finest small hatchback while we rate the Volkswagen Polo just as highly.
If you want reliability, the best choice of a Toyota. The latest Toyota Corolla Touring Sports is a well-engineered estate with hybrid technology that is built to last. Being a Toyota it comes with a five-year warranty and in the unlikely event something does go wrong, you'll be dealing with the best dealers in the business.
The Skoda Superb makes a case for itself as the best estate car. It's hugely spacious with a massive boot and limousine like legroom that nothing this side of a Mercedes S-Class can match. The interior is superbly finished with a premium feel throughout plus there's a wide choice of engines and trims.
BMW 3 Series
320d xDrive M Sport 5dr
Desmond Motors Used Car Centre

Co. Tyrone, BT781RB
HP: £371.52/mo
Representative example: Contract Length: 36 months, 34 Monthly Payments: £371.52, Customer Deposit: £2,023.00, Total Deposit: £2,023.35, Total Charge For Credit: £1,929.07, Total Amount Payable: £15,418.07, Representative APR: 10.9%, Interest Rate (Fixed): 5.55%
BMW 3 Series
320i Sport 4dr Step Auto
Ocean Group BMW Plymouth

Devon, PL68LD
HP: £361.19/mo
Representative example: Contract Length: 36 months, 36 Monthly Payments: £361.19, Customer Deposit: £2,017.00, Total Deposit: £2,017.50, Total Charge For Credit: £1,570.34, Total Amount Payable: £15,020.34, Representative APR: 8.9%, Interest Rate (Fixed): 8.9%