Best estates for £30,000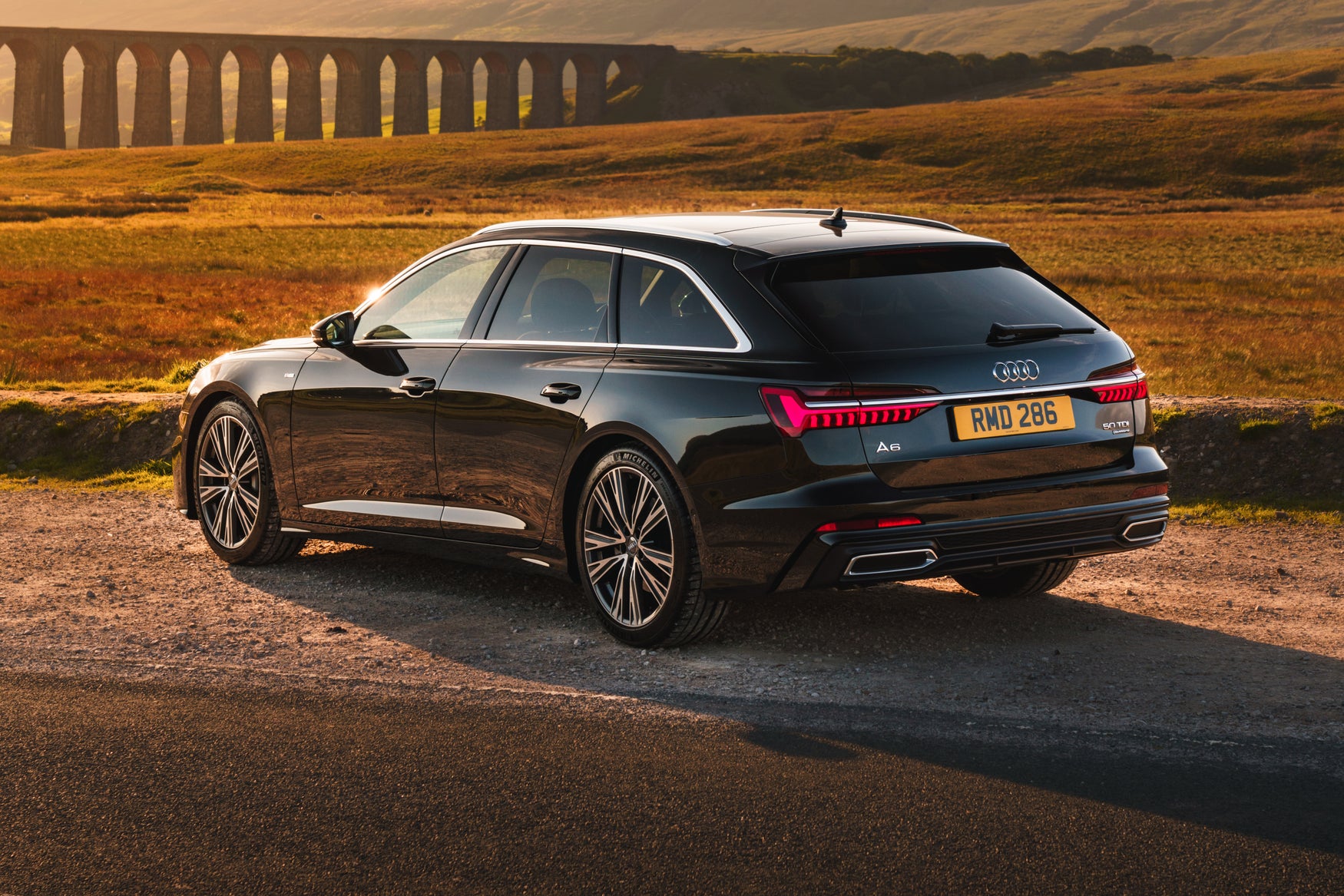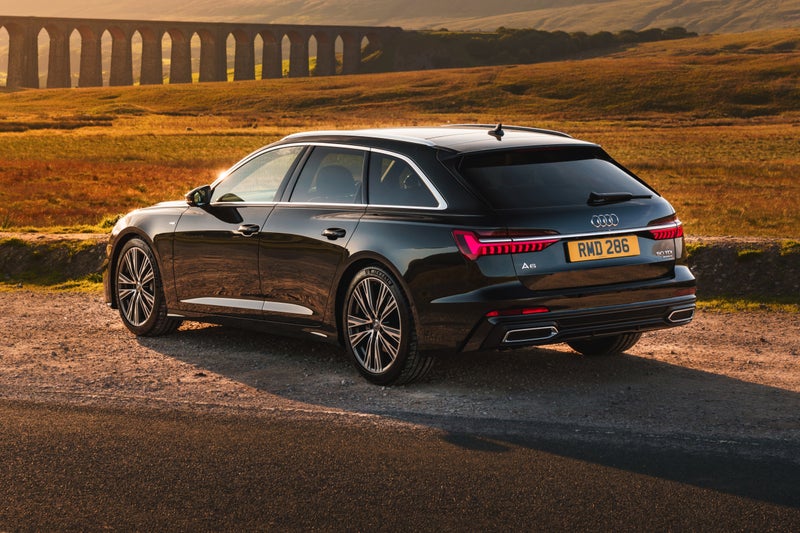 Combining family-friendly practicality with useful space and high-quality interiors, the current crop of estates on the market offers a great choice for buyers.
And whether you want maximum fuel economy or more performance from your estate, there's something to cater for all.
While SUVs may still be extremely popular, the estate hasn't died off just yet and there are still plenty of excellent models on the market. We've scoured the classifieds to see what the best buys are for your hard-earned cash. Here then are the best estates you can buy now for £30,000.
BMW 5 Series Touring
Year launched: 2017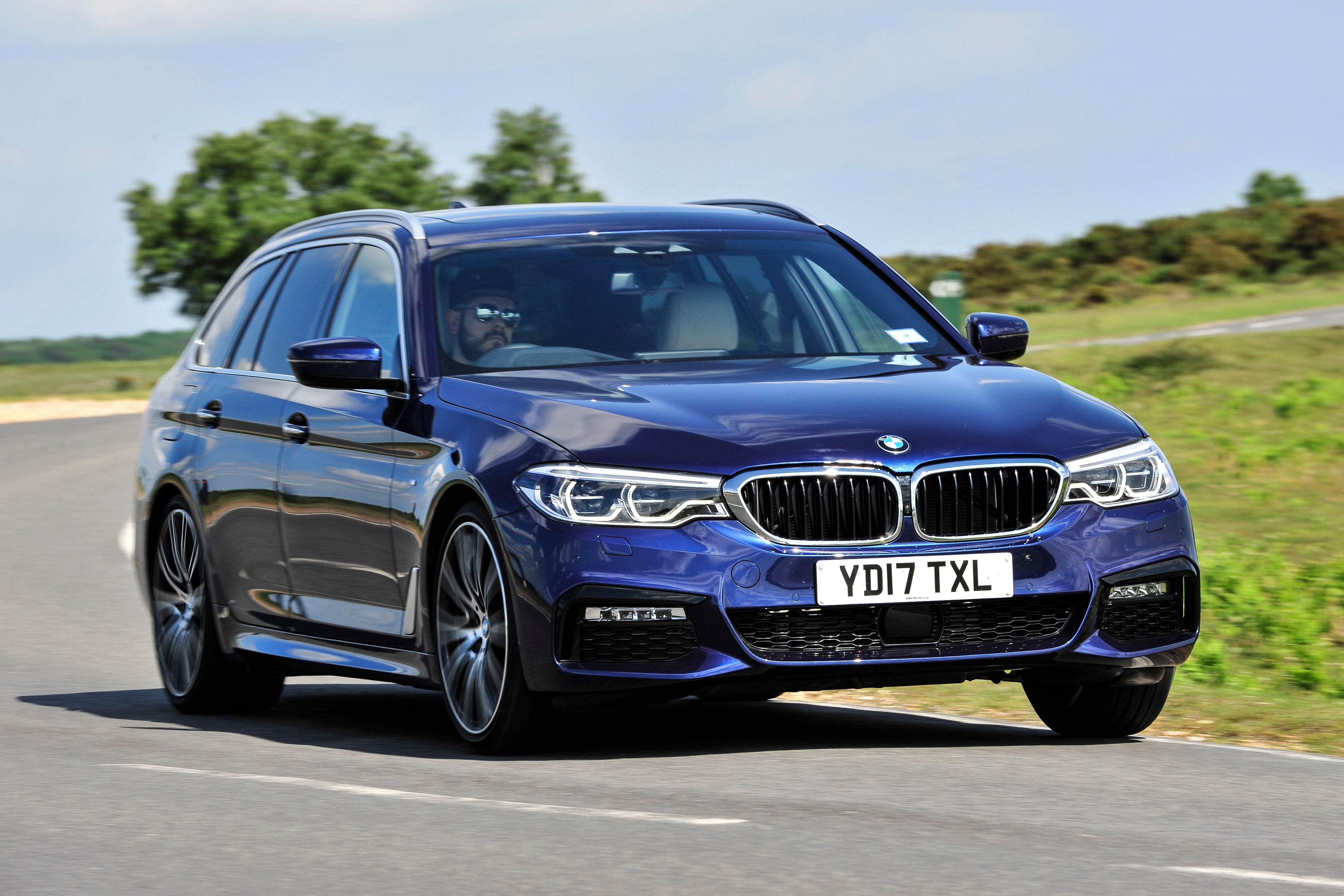 The BMW 5 Series Touring is, in our opinion, the best estate on the market bar none. In fact, it's one the best cars on the market, regardless of its bodystyle, so much so that it's one of the few cars we've deemed good enough to get the maximum 10 out of 10 rating. Superbly designed it has a beautifully finished cabin and is excellent to drive. If you want a car that's close to flawless - this is it.
With a 570-litre boot, it may not quite match the Mercedes E-Class Estate for cargo space, but the 5 Series makes up for it in terms of its handling capabilities. Whichever engine and trim you go for, the 5 Series Touring is enjoyable to drive with great balance, well weighted steering and reassuring stability.
There's also a wide choice of engines with the excellent 520d the mainstay of the range, offering plenty of performance with strong fuel economy. If you want a bit more oomph, the 530d is our choice with oodles of pulling power.
Audi A6 Avant
Year launched: 2018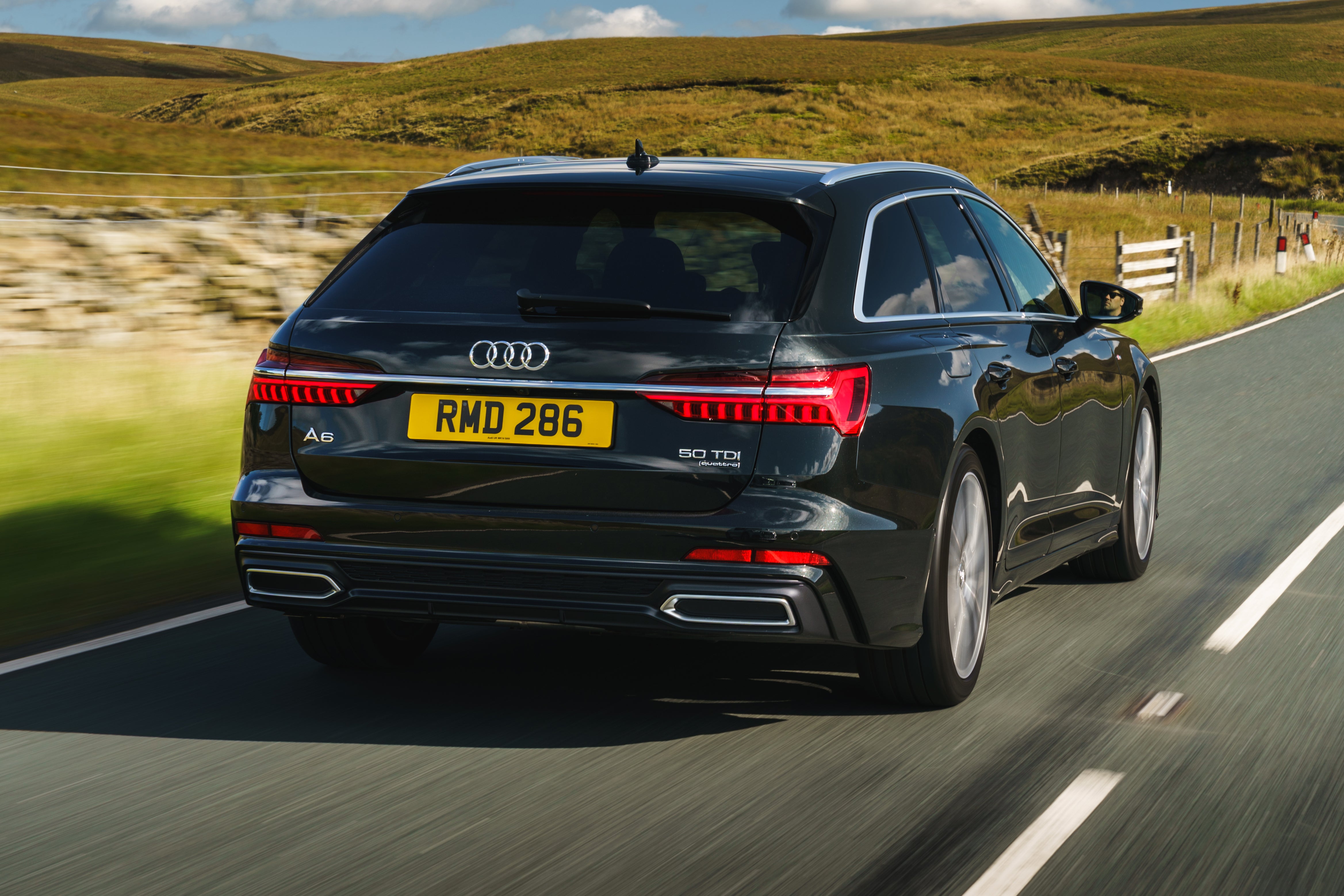 It may not quite be able to match the pinnacle of the BMW 5 Series Touring, but the latest Audi A6 Avant comes pretty damn close. It has one of the best interiors ever committed to a car - the same design that's used in the Audi Q8 and A7 Sportback. The quality is as top-notch as you'd expect and it's packed full of cutting edge tech - the virtual cockpit being one of the best features.
While not as engaging as a 5 Series Touring, it drives well nonetheless and the quattro models have superb traction. The engine range isn't huge but the 40 TDI is a good choice if you want strong fuel economy. The 50 TDI is a 3.0-litre six-cylinder with plenty of power, but it's hampered by a frustratingly unresponsive automatic gearbox, so we'd stick with the smaller engine.
With a budget of £30,000 at your disposal, you can get a one-year-old 40 TDI S line model with less than 5000 miles on the clock.
Jaguar XF Sportbrake
Year launched: 2017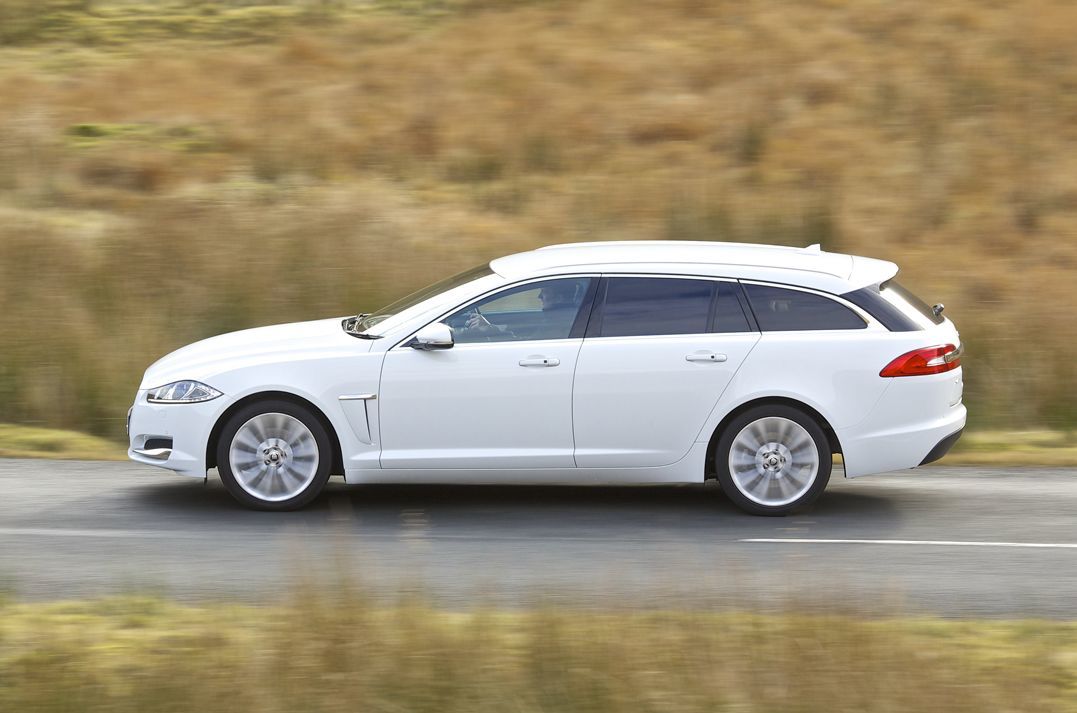 If you want something different from the usual German estate, the XF Sportbrake could be just what you're looking for. It's certainly a handsome design with S and R-Sport models getting a suitably sporty look which befits the estate version of the XF surprisingly well. The interior can't quite match the likes of the 5 Series Touring for quality or design, but it's comfortable nonetheless and on the plus side the XF Sportbrake is a great car to drive. The steering is well-weighted and it is neat and reassuring through corners both fast and slow.
It's usefully practical too with a 565-litre boot - on par with a 5 series Touring and Audi A6 Avant - and there's a wide opening plus a flat entry lip that won't trip up the dogs as they leap into the boot. The back seats also fold flat thanks to a pair of neat handles either side of the loading bay.
Looking through the classifieds, you'll find plenty of one and two-year-old cars with low mileages at this price. The 30d V6 S would be our choice - it's far quieter and smoother than the 25d.
Volkswagen Passat GTE Estate
Year launched: 2018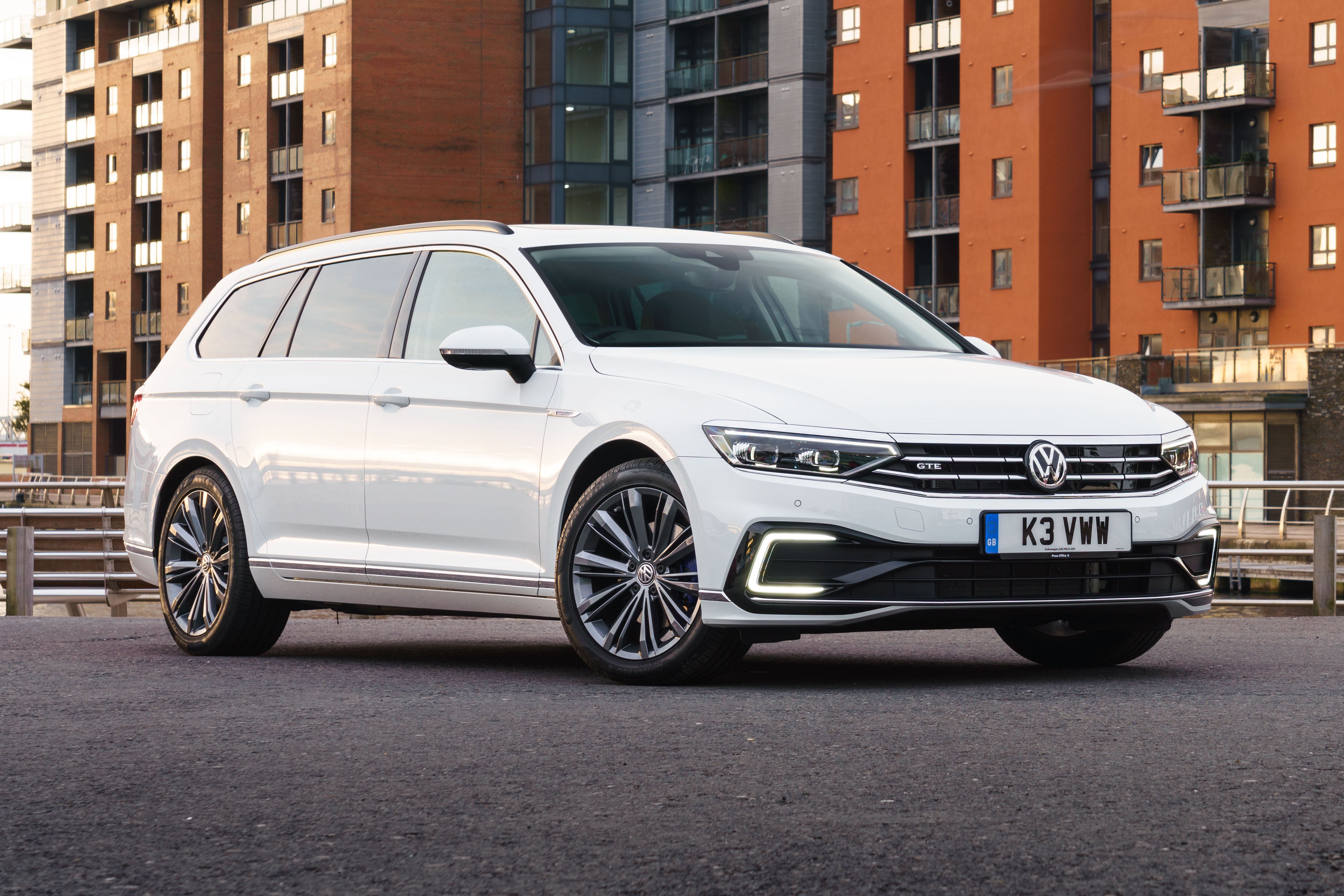 While you'll find plenty of diesel-powered high-spec Passat Estates at this price, the Passat GTE offers something extra. GTE is the badge that Volkswagen gives to its PHEVs - the idea being that it's like a sporty GTI but with an extra plug-in hybrid bit.
What that means in reality is a 1.4 TSI petrol engine combined with an electric motor that can power the car on its own. Following a facelift in 2019, the GTE now has a bigger 13kWh battery fitted as standard, meaning the electric range increases from 31 miles to 34 miles. This doesn't sound like a huge difference, but the old figure was from the outgoing NEDC fuel economy tests, while the new figure is from the WLTP test. In other words, you're actually likely to see 34 miles.
There aren't loads of Passat GTE Estates on the market so you may have to be patient but this budget should see you behind the wheel of a model that's less than 12 months old.
Skoda Superb Estate
Year launched: 2015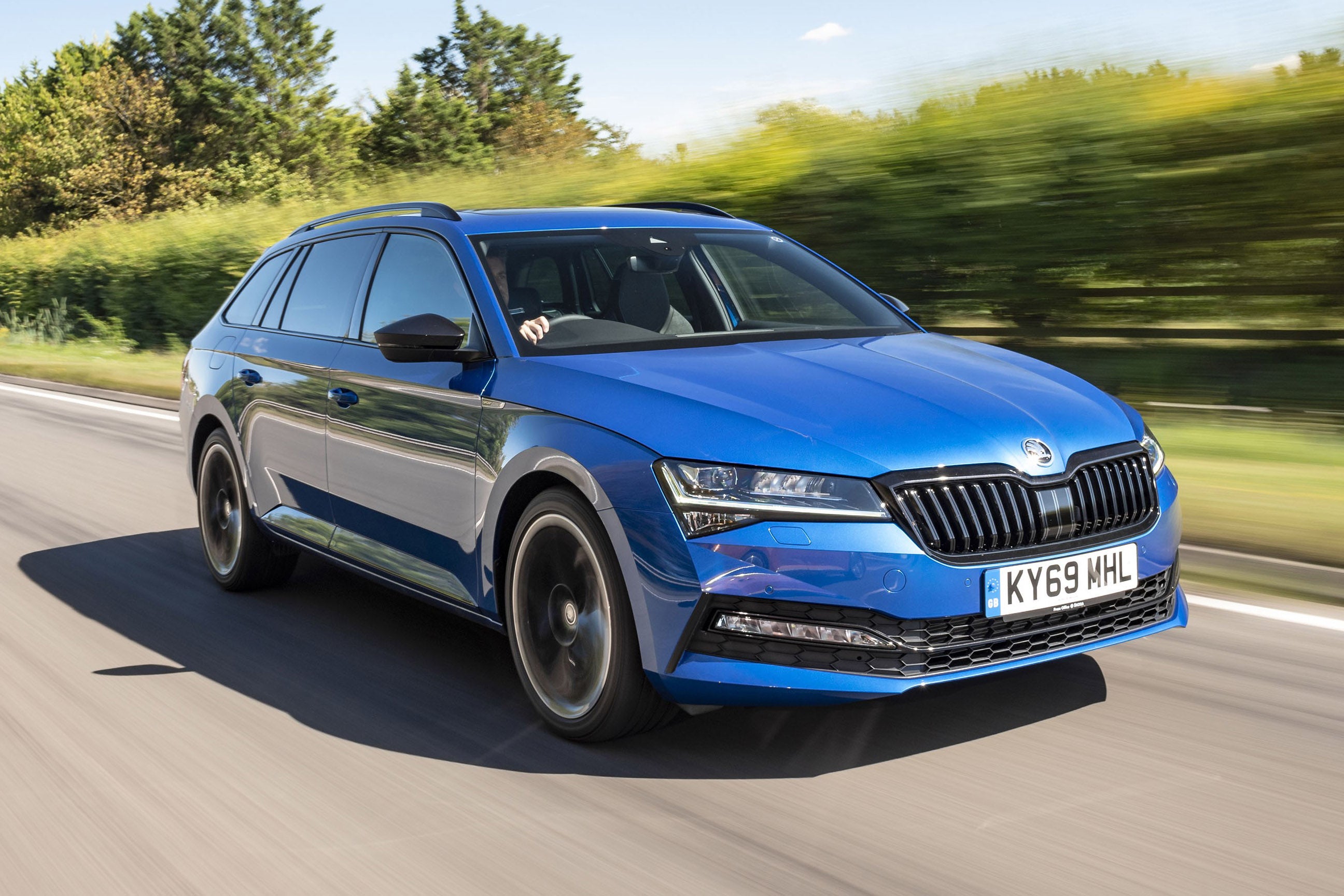 If it ain't broke, don't fix it seems to be the route Skoda has taken with its Superb Estate. It was facelifted in 2019 but with the most minor of updates. Not that it needed many - the Superb Estate remains one of the best cars in its class, offering exceptional value for money.
But one of the big changes was the introduction of a PHEV model, the Superb iV model which although rare, can be found for less than £30,000 with a few nearly new models around.
Using the same set-up as the Passat GTE, the Superb iV combines a 1.4-litre TSI with an 85kW electric motor giving a total of 218PS but with CO2 of less than 40g/km. It's EV-only range is 35 miles so for many people, it can mean being able to drive to and from the office without having to use any fuel.
Ford Focus ST Estate
Year launched: 2019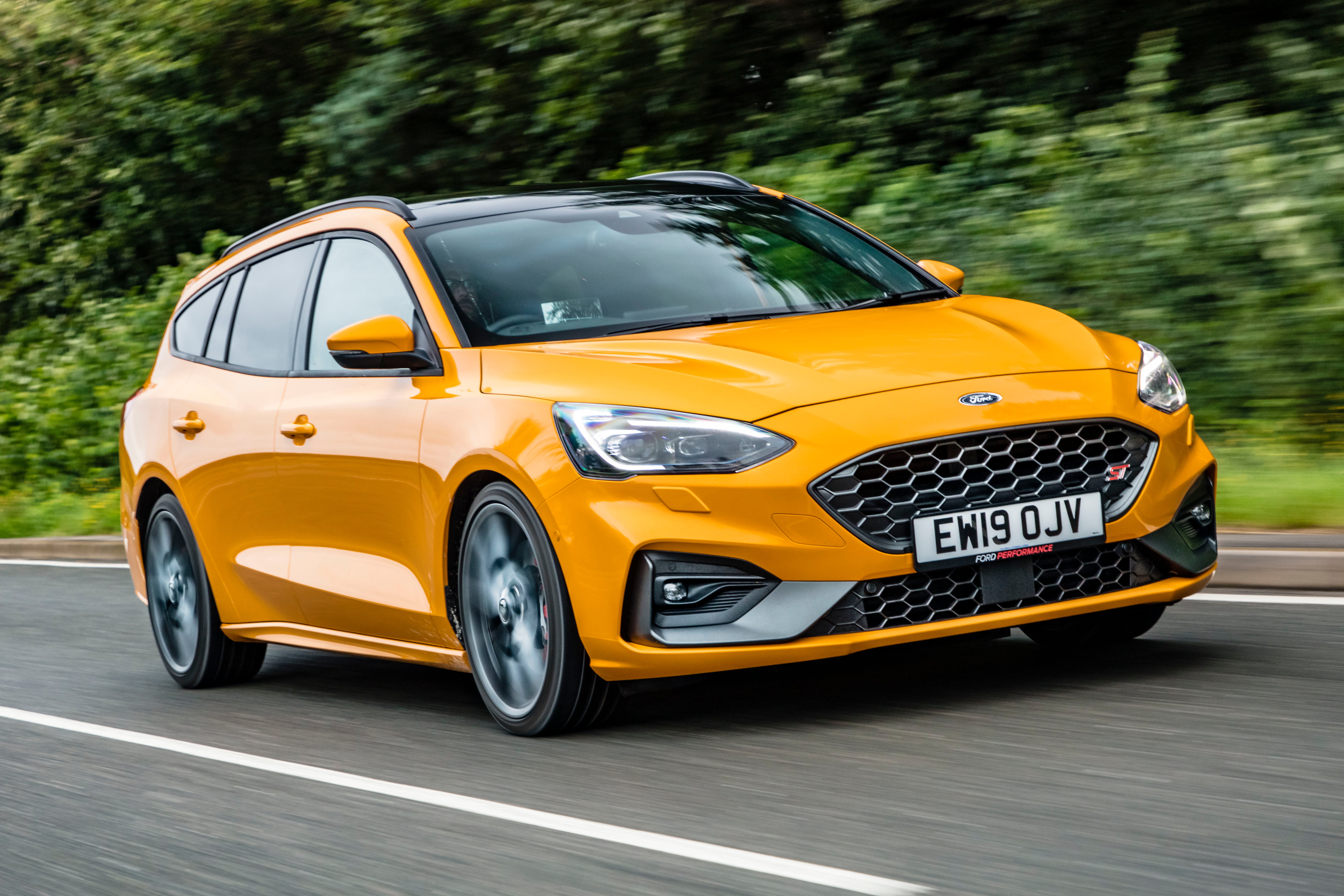 Offering a bit of hot hatch-ness in your family estate, the Ford Focus ST Estate takes the humble Focus and injects a big dose of power and fun into the mix. It's pretty understated, the cosmetic upgrades include a relatively discrete rear spoiler, a new grille, ST badging and 19-inch alloy wheels - like the Golf R Estate and Leon Cupra Estate, it goes down the more subtle route.
But there's nothing understated about the performance. Thanks to a 2.3-litre EcoBoost engine with 280PS (an extra 30PS over its predecessor), the petrol ST will accelerate from 0 to 62mph in 5.7 seconds (0.8 seconds quicker than the old model). An impressive 420Nm of torque means there's faster in-gear acceleration than the previous Focus RS too.
Yet all this is wrapped in a practical estate car that can carry 608 litres of stuff on the back. With a budget of £30,000 you're looking at one year old models with less than 5000 miles on the clock. And if you're brave, the exclusive Orange Fury paintwork will get you noticed...
Peugeot 508 SW
Year launched: 2019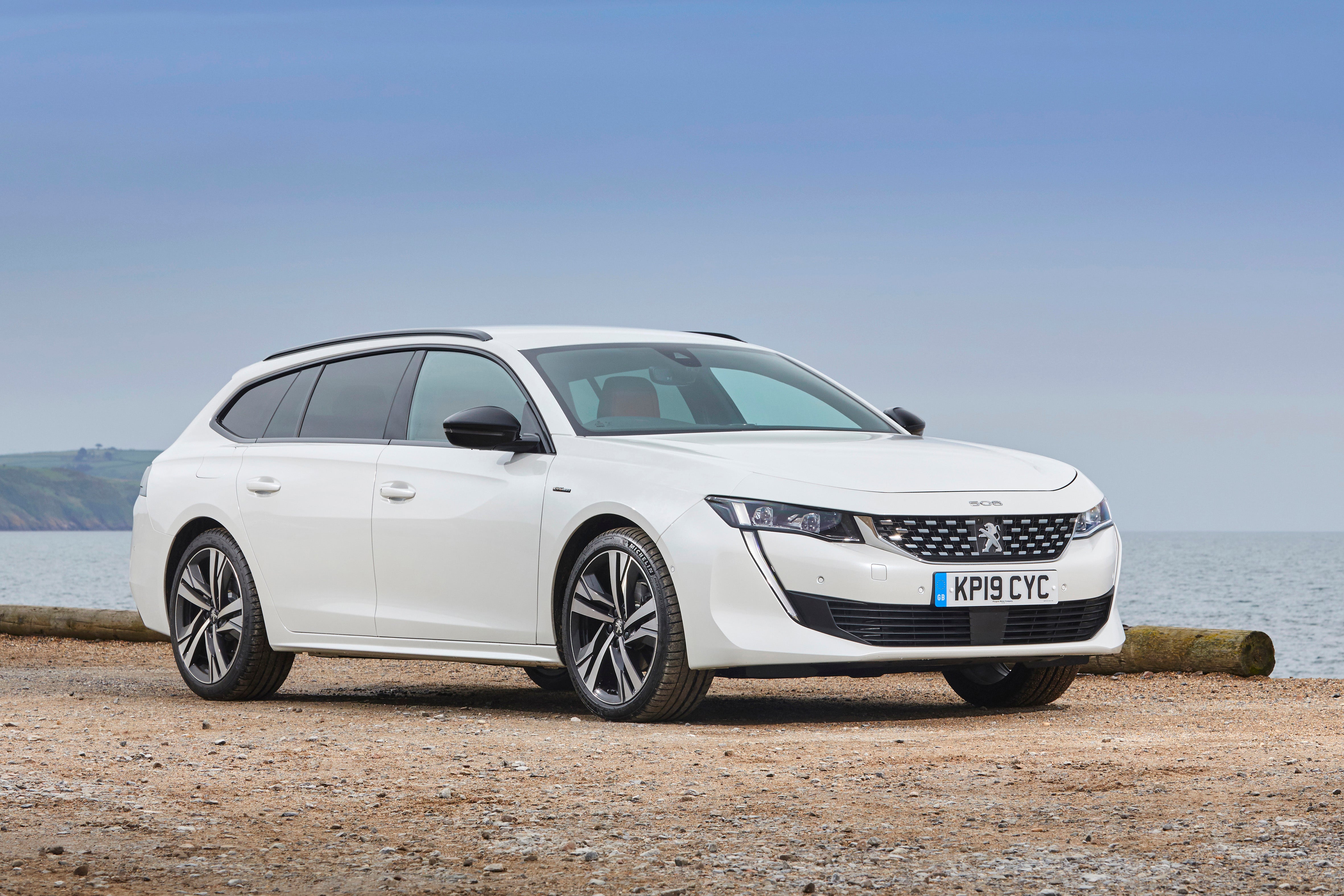 Peugeot's 508 range is part of its attempt to move its image upmarket with a sleeker design and a much higher quality finish. Compare it to the previous version and this is like night and day - the interior being a real highlight with its modern and minimalist design. With a 530-litre boot it's not as practical as the huge Skoda Superb, but the Peugeot does have clever 'Magic Flat' folding seats, making it easy to free up more room.
Like the Skoda Superb and Volkswagen Passat, the latest 508 SW is available as a PHEV and it's this which will make a lot of sense for many buyers who don't spend all day on the motorway. It's powered by a 1.6-litre turbo petrol engine and an electric motor which means it can run on EV power for 31 miles.
For £30,000 you can get a pretty much brand new 308 SW Hybrid GT Line with just delivery miles on.
MINI Clubman
Year launched: 2015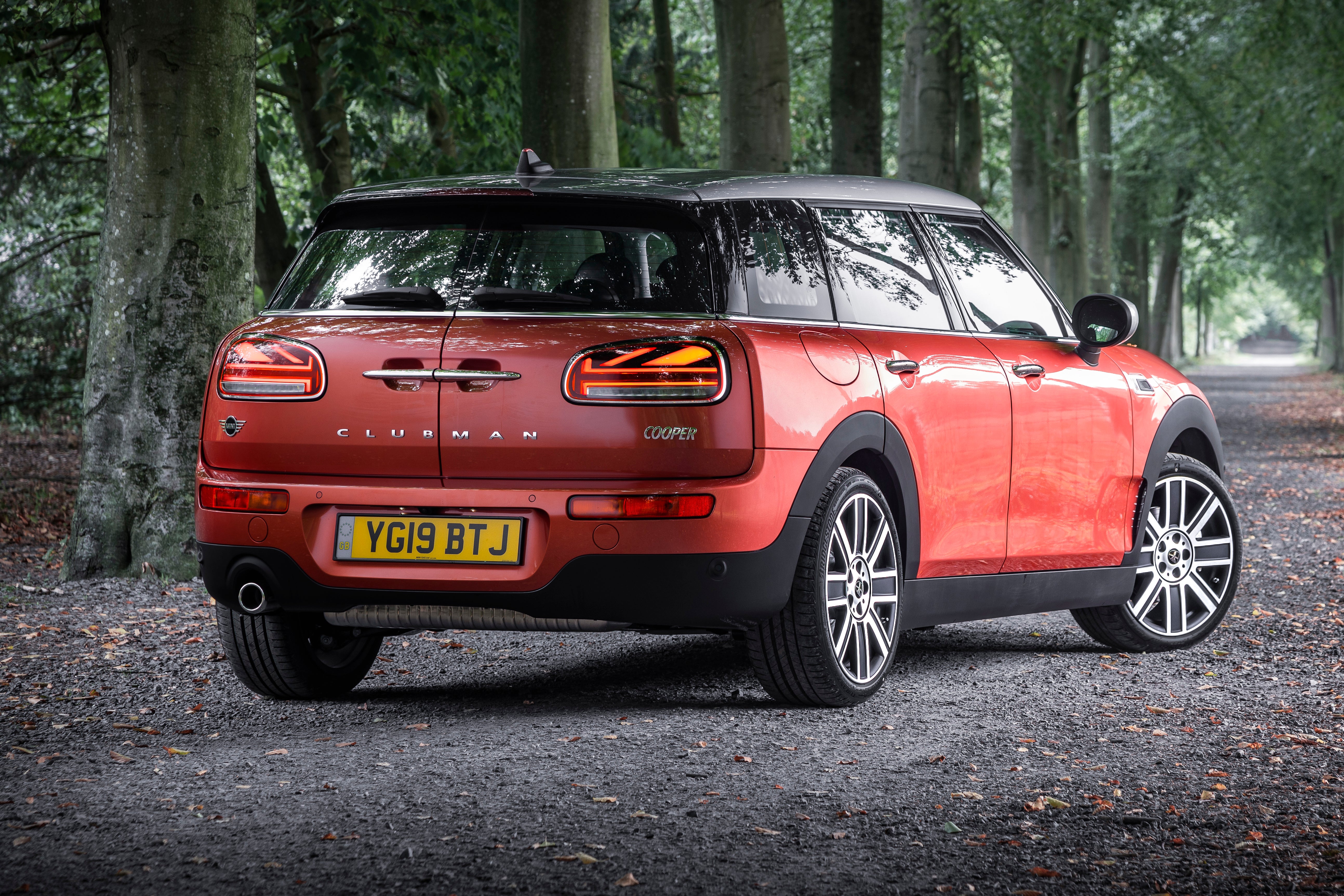 It may not be the most practical of estates, but the latest MINI Clubman makes a better attempt at being a family car than its predecessor. Instead of a quirky yet compromised estate, the new Clubman is more like a conventional small family car, with the added bonus of a luxurious interior. In fact, despite the estate car styling the Clubman is actually around the same size as an Audi A3 Sportback.
That said, the boot is still small. It can carry just 340 litres compared to the Volkswagen Golf Estate's 605 litres. It's a useful shape, though, with very easy access thanks to its twin barn doors - and there isn't much of a lip.
The good news is that at this budget you can buy a nearly new John Cooper Works Clubman which has more than 300PS from its turbocharged 2.0-litre engine giving it a very rapid turn of pace.
Mercedes-Benz E-Class Estate
Year launched: 2016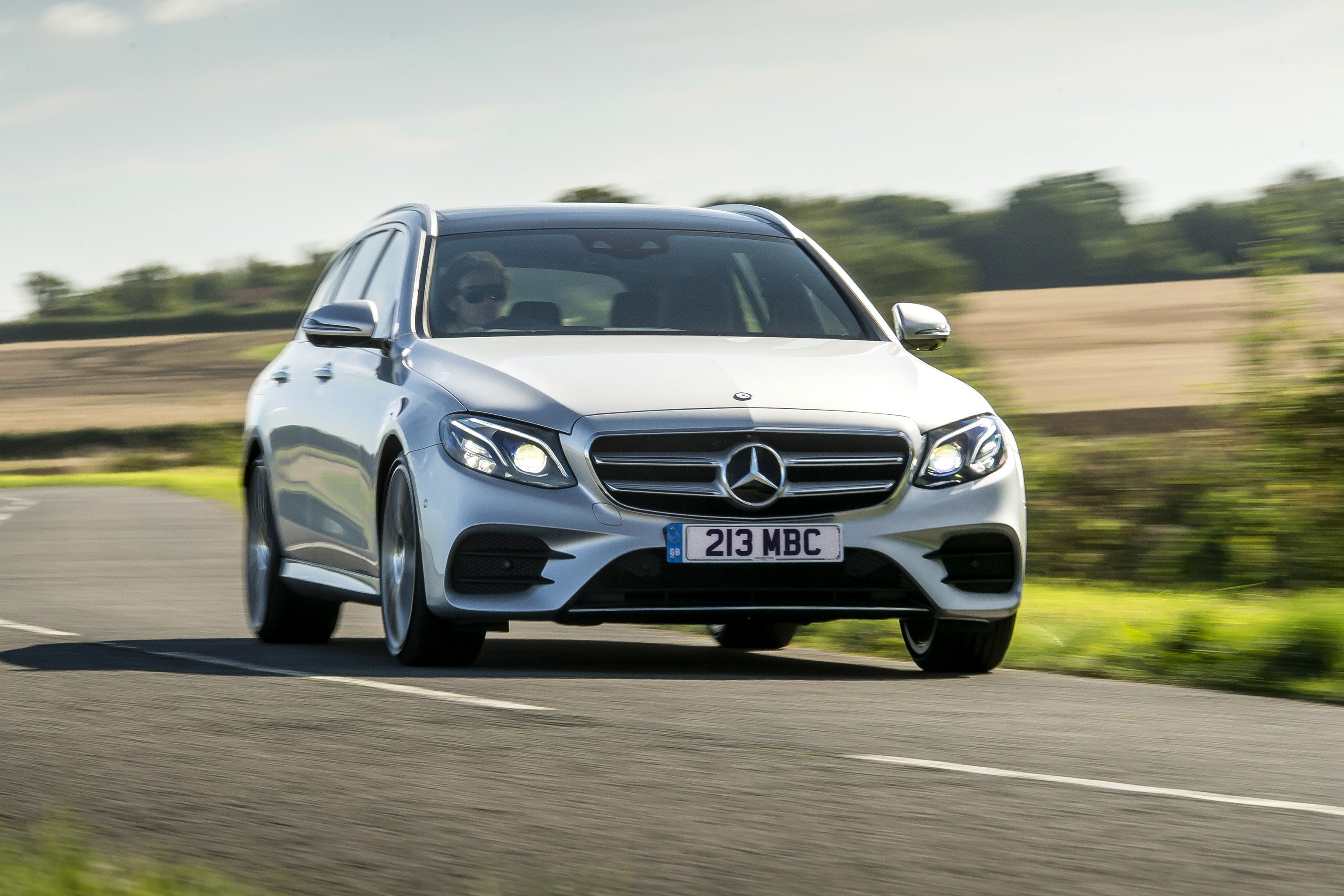 The Mercedes E-Class estate shows that you can have a stylish and good looking estate without having to compromise on space. And indeed, if load capacity is what you need, the E-Class Estate outdoes both the Audi A6 Avant and BMW 5 Series Touring for carrying ability with 640 litres. In fact, as estates go, only the Skoda Superb Estate has more boot space.
The E-Class is also the most comfortable of the German trio, particularly those models fitted with air suspension. But even if you forego that, the standard set-up is still focussed on comfort and refinement - the two qualities that flow throughout the E-Class Estate.
There's a wide range of engines but for £30,000 we'd be very tempted by the popular E 220d. There are lots around and with good reason - it's a perfect fit for the E-Class with strong economy and plenty of power.
Volvo V90
Year launched: 2016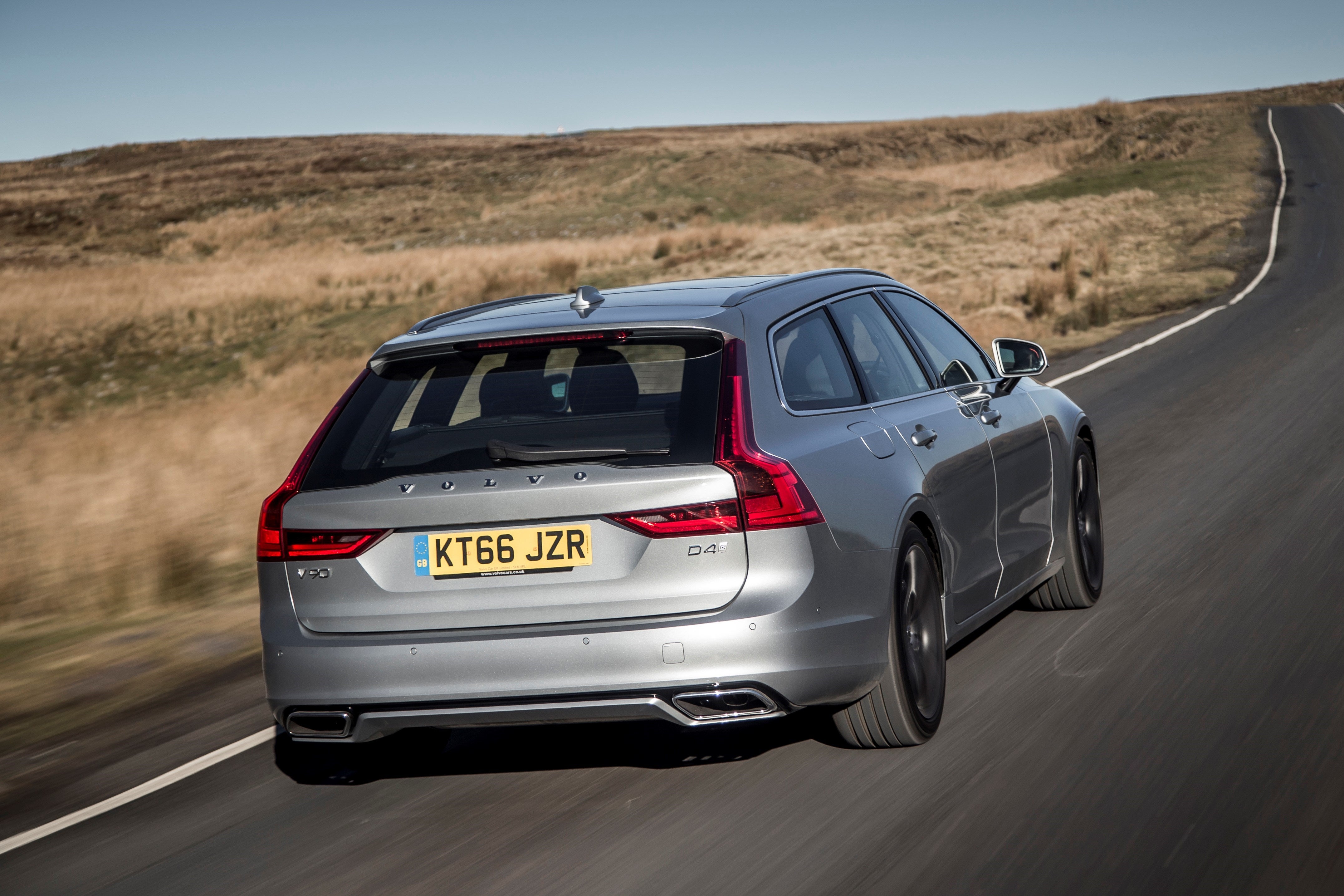 Comfort and refinement are what Volvo strived for when creating the V90. So instead of the overly stiff set-up of some estates, the big Volvo has softer suspension to soak up the miles. The estate also does a good job of filtering out unwanted road and wind noise. It's not the most dynamic of estates, rather it suits a more relaxed approach to progress.
The real highlight for us is the beautifully finished interior with high-quality materials used throughout. Its clean look is typically Scandinavian and the seats, with an optional massage function, are some of the most comfortable on any car at any price.
True the boot isn't the biggest around at 560 litres, but the Volvo is our choice if you want something different from the usual BMW, Audi and Mercedes fare. At this money you can get behind the wheel of a nearly new model with just delivery miles.
The best small estate car on sale is the Skoda Fabia Estate. It's not that much bigger than the Fabia hatch but boasts a 530-litre boot as well as plenty of passenger space. It is also affordably priced and cheap to run.
The Mercedes E-Class Estate is arguably the most comfortable estate car on the market, especially those models fitted with air suspension. The Audi A6 is a close second.
The Skoda Superb Estate has the largest boot with 660 litres of cargo space ahead of the Mercedes-Benz E-Class Estate which has a 640-litre boot, matching the Skoda Octavia Estate.
BMW 5 Series
540i xDrive M Sport 4dr Auto
Manufacturer Approved
Lookers BMW Crewe

Cheshire, CW16XH
PCP: £471.34/mo
Representative example: Contract Length: 36 months, 35 Monthly Payments: £471.34, Customer Deposit: £4,574.00, Total Deposit: £4,574.85, Optional Final Payment: £14,684.42, Total Charge For Credit: £5,257.17, Total Amount Payable: £35,756.17, Representative APR: 8.9%, Interest Rate (Fixed): 8.9%, Excess Mileage Charge: 11.53ppm, Mileage Per Annum: 10,000
BMW 5 Series
530d M Sport 5dr Auto
Manufacturer Approved
Listers BMW King's Lynn

Norfolk, PE304NA
PCP: £531.08/mo
Representative example: Contract Length: 36 months, 35 Monthly Payments: £531.08, Customer Deposit: £4,648.00, Total Deposit: £4,648.20, Optional Final Payment: £12,839.00, Total Charge For Credit: £5,087.00, Total Amount Payable: £36,075.00, Representative APR: 8.9%, Interest Rate (Fixed): 8.54%, Excess Mileage Charge: 12ppm, Mileage Per Annum: 10,000