Best expensive cars

Written by
Russell Campbell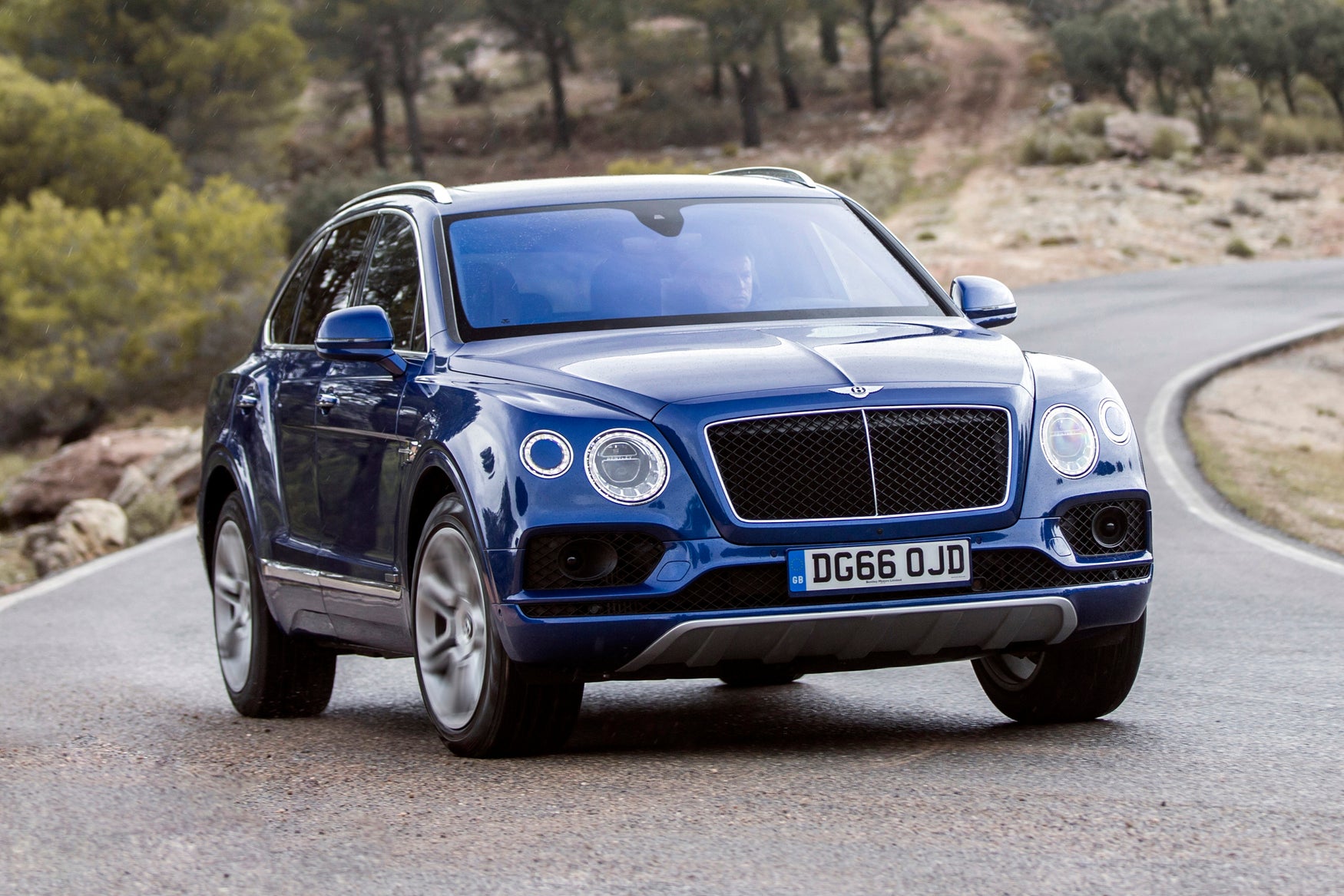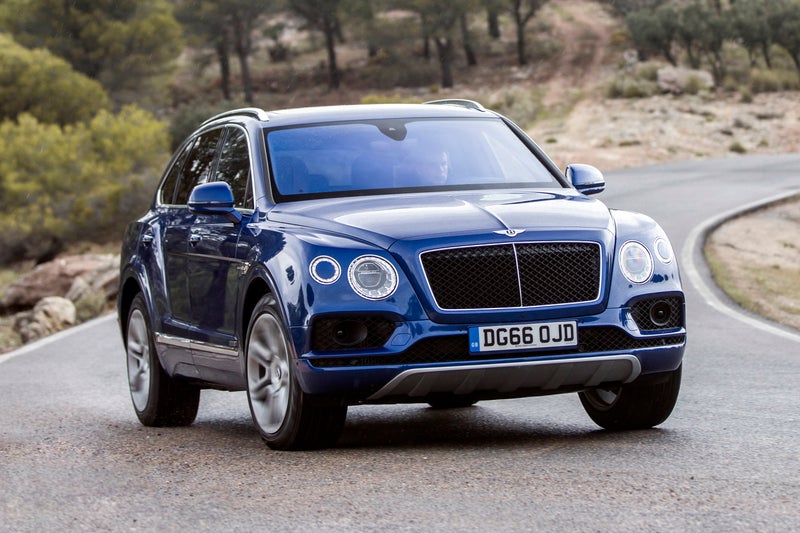 Are you looking to choose from a list of the best cars that are expensive? Our team of experts have searched our cars for sale to find the best cars that are expensive covering everyone from Aston Martin to Mercedes.
Naturally, all the cars here are reassuringly expensive but we have chosen a broad spectrum of models – from saloons to sports cars, SUVs and supercars, you'll find them all here.
And they're not all for the super-rich – a few years worth of value-crushing depreciation means many of these cars will fall within the reach of us mere mortals quicker than you'd think.
Mercedes-Benz S-Class
Year launched: 2014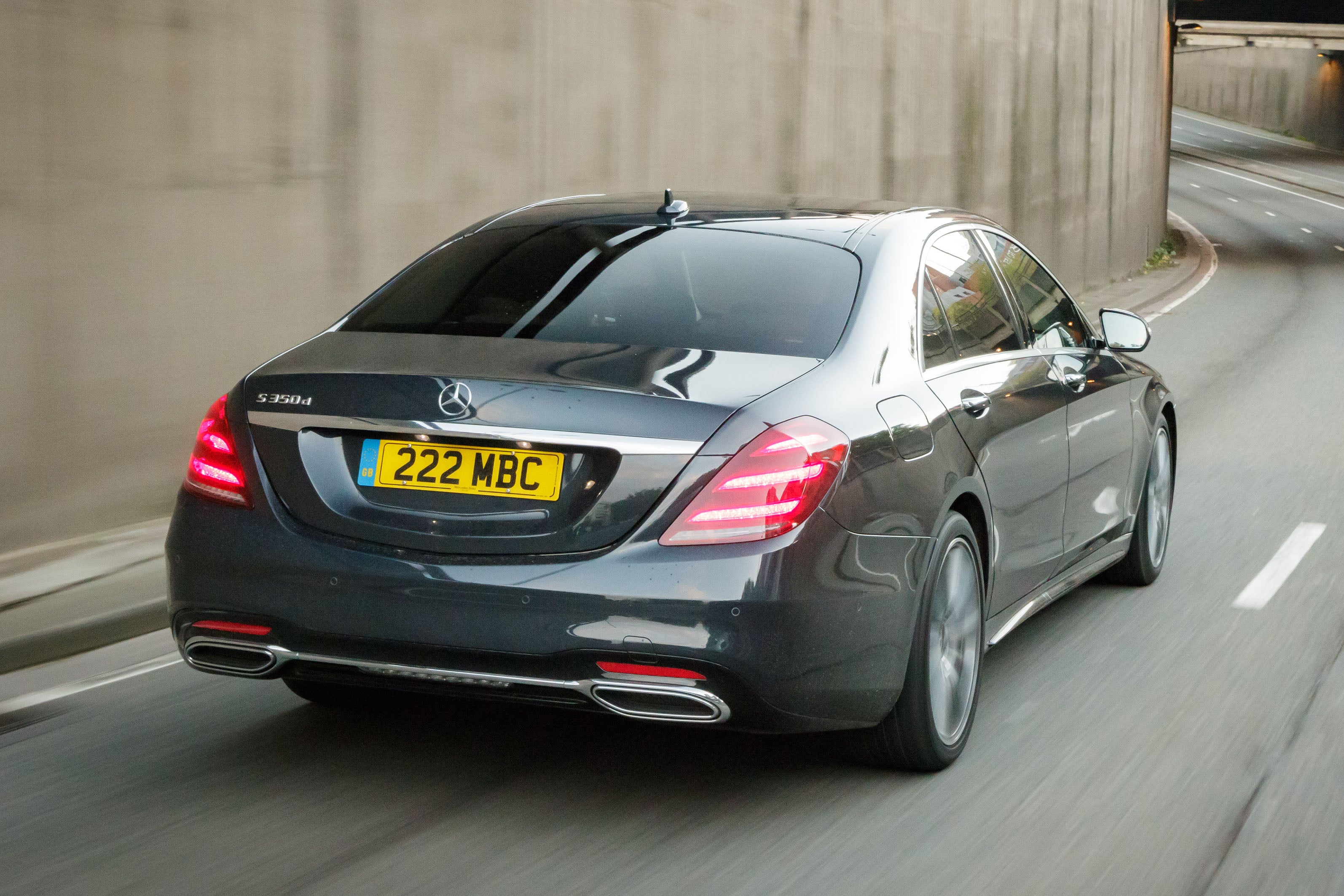 The Mercedes-Benz S-Class tops this list for two reasons – it's the kind of car that you'll often see the rich and famous being ferried about in, but it's also a car that depreciates like a stone meaning we can all aspire to own one one day.
And we can see why you'd want to. Inside, the S-Class has a flowing design that's padded with wood and leather and makes you feel very special indeed. It's got all the fancy tech you need – including things like night vision and rear seats that flatten out like the beds in Business Class – and also lots of space.
The Mercedes is available with a strong selection of engines including quick and quiet diesels, town-friendly hybrids and stonking V12 petrols.
Ferrari GTC4 Lusso
Year launched: 2016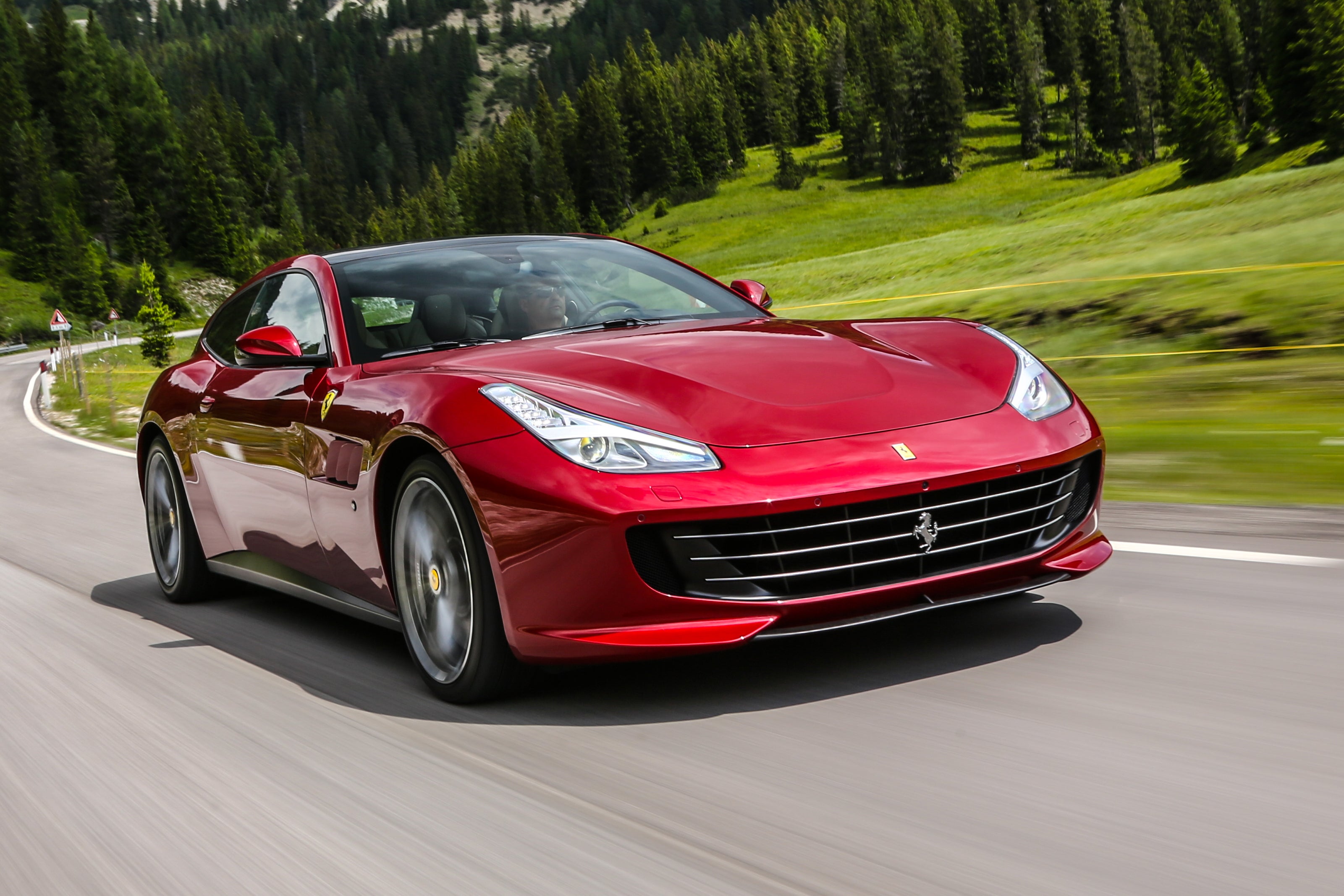 You can't have a list of the best cars that are expensive and not include a Ferrari – in this case, the Ferrari GTC4 Lusso. It's possibly the most well-rounded Ferrari ever built.
How so? Well, this supercar-bating GT is also an estate – well, Ferrari calls it a Shooting-Brake – so it's actually quite practical with room for four adults, or you can put the back seats down and fit a mountain bike.
It's also got a broad skill set when it comes to driving. Naturally, you can pick from ferociously quick V8 and V12 engines, but the GTC4 also comes with four-wheel drive for excellent grip on dry roads and an uncanny ability to haul you and your luggage to far-flung ski resorts.
Rolls-Royce Phantom
Year launched: 2017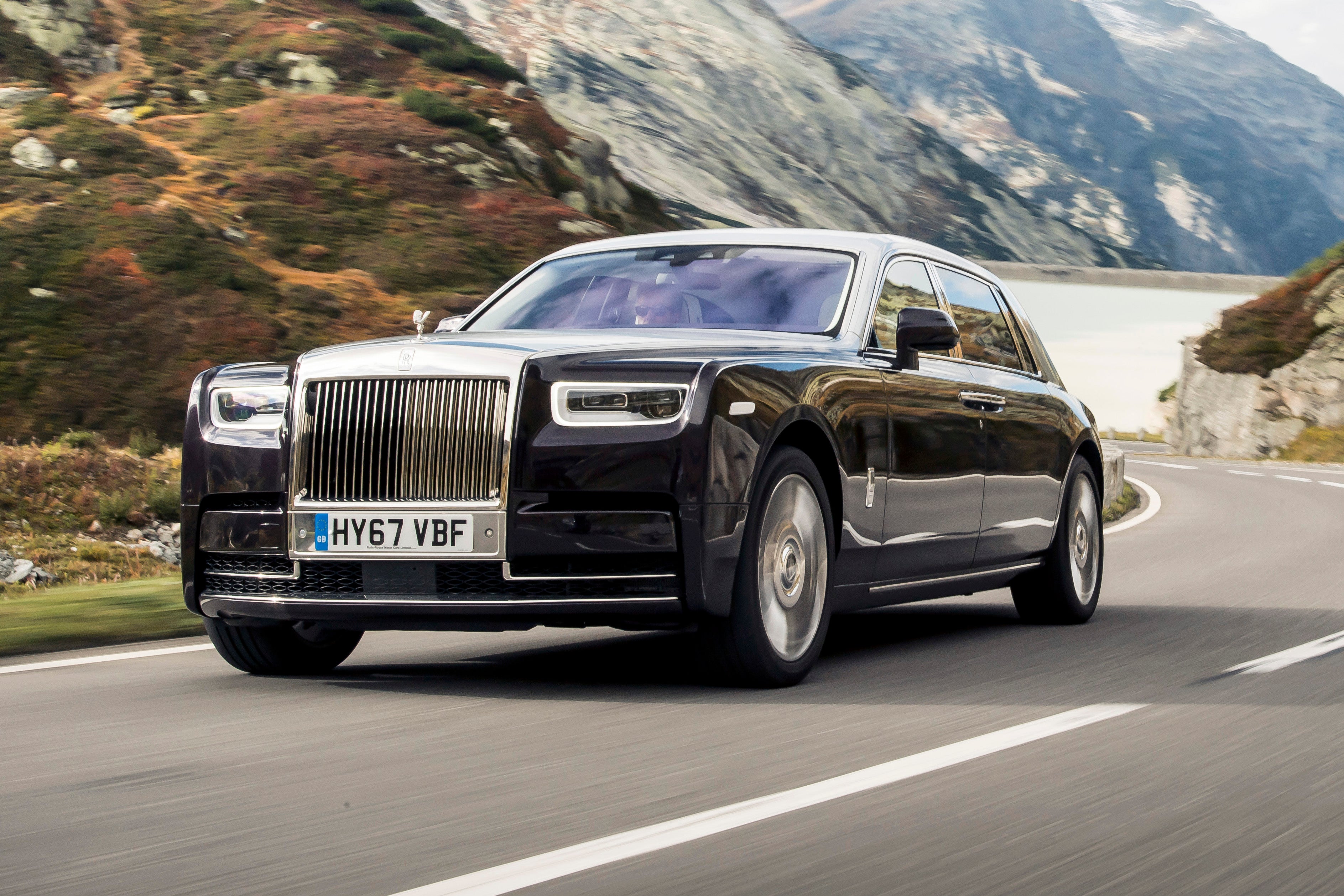 If you want a car that shouts 'expensive' few do it better than the Rolls Royce Phantom. The Phantom looks big in pictures but surrounded by other cars on the road it's like a flagship carrier being escorted by a flotilla of smaller craft – it's that imposing.
It's hard not to feel like the king of the road from the inside. Whether you're driving upfront or being chauffeured in the back, everywhere you look the Phantom is decked out in leather and wood that makes the materials in other posh cars seem plasticky.
The engine, meanwhile, is a twin-turbocharged V12 that is whisper quiet and so powerful it can overtake long lines of traffic while barely breaking a sweat.
Porsche 911
Year launched: 2019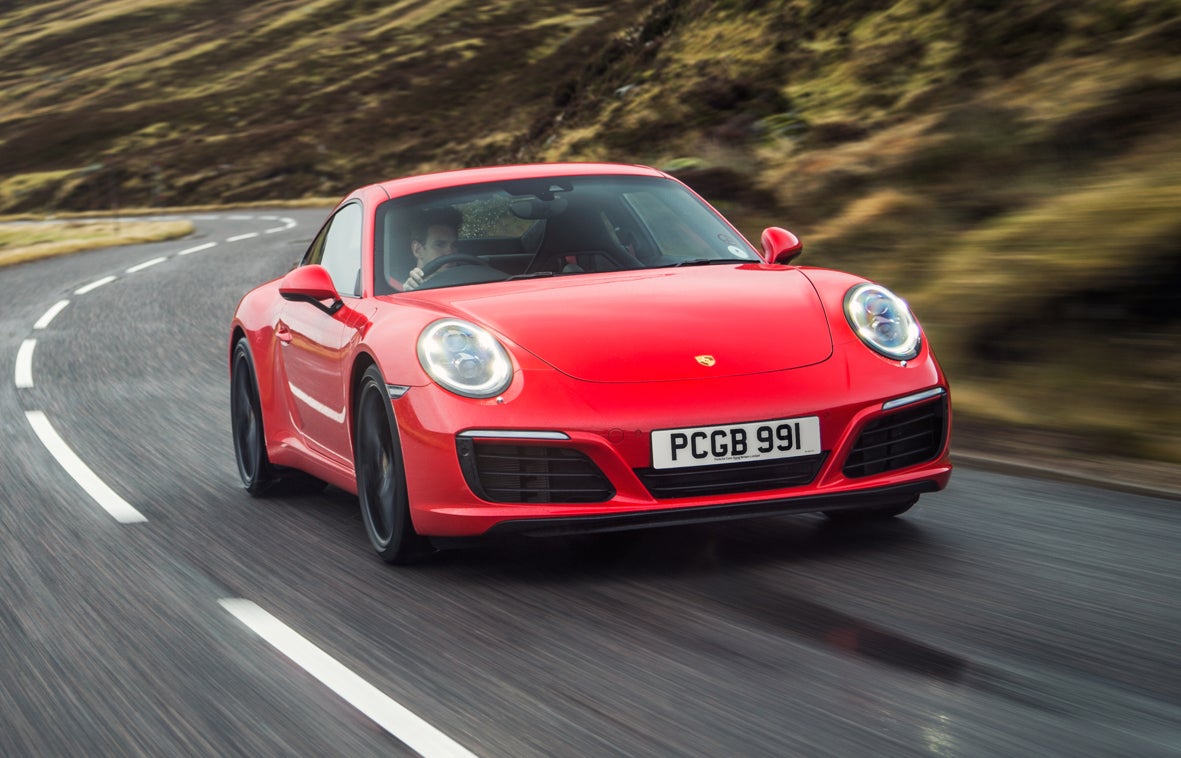 The Porsche 911 is a sports car that can slot into your everyday life with as little resistance as possible, yet it's great to drive and seriously quick. For these reasons, it's one of the best expensive cars you can buy.
Believe it or not, the 911 is quite practical. Sure, those tiny seats are useless for anyone taller than toddlers but they're great for an additional luggage capacity that's overspilled from the car's surprisingly large front boot. Plus, the interior has the quality and tech you'd expect of a posh saloon.
The 911 manages to do all this while still being great to drive. Its turbocharged engines provide serious thump and the steering, suspension and brakes give you all the confidence you need to explore the car's sky-high limits.
Bentley Bentayga
Year launched: 2016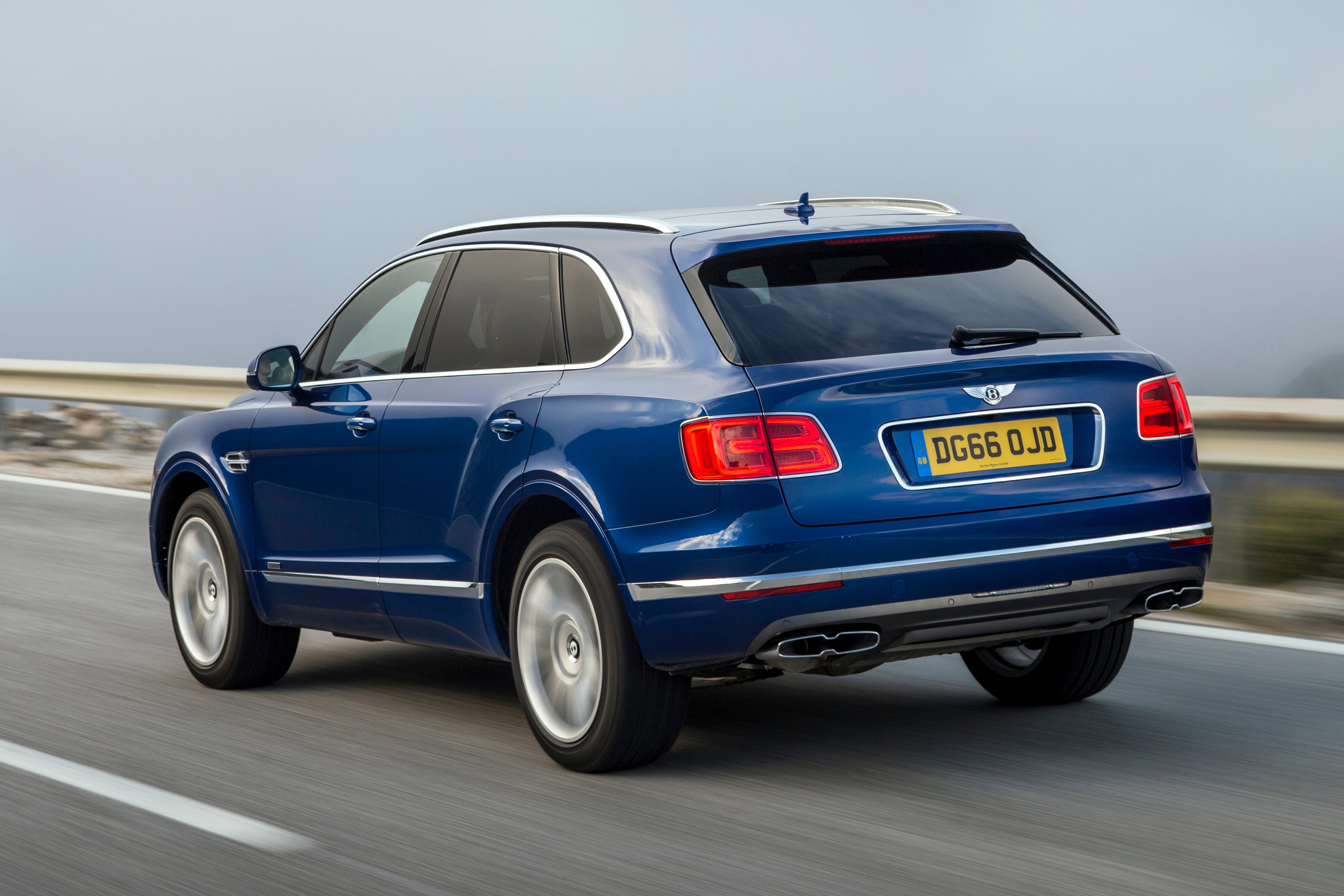 Love or hate the Bentley Bentayga's ostentatious styling, you can't deny it's extremely luxurious, which is why it makes it onto this list of best cars that are expensive.
The Bentayga is weighed down with leather, wood and thick carpets – you can even specify a Breitling Tourbillon clock (for plus-£100,000) if you really want to. But it combines this luxury with the practicality of an SUV body – this is a Bentley that can carry the dog and is useful for house moves.
The Bentayga comes fitted with either a petrol 4.0-litre V8 or a 6.0-litre W12 both of which deliver prestigious performance on or off-road. For such a large car, it is surprisingly composed in corners, is easy to drive and extremely quiet.
Maserati Quattroporte
Year launched: 2014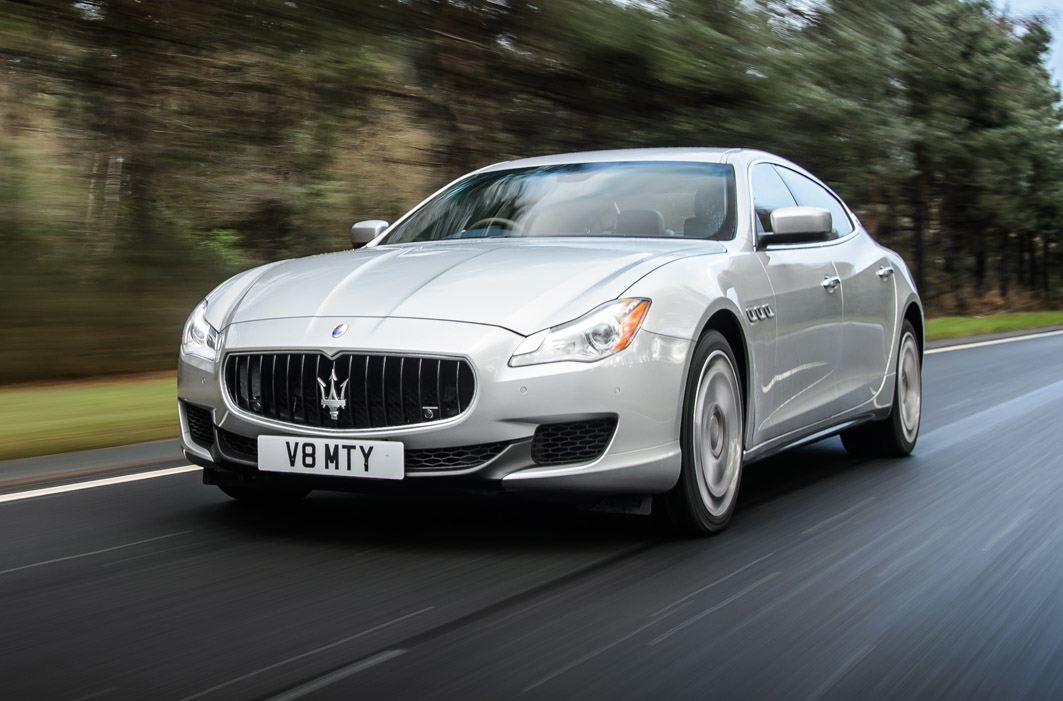 The Maserati Quattroporte is the Italian take on a sports saloon – 'quattroporte' meaning four-door in Italian – it's one of the best cars that are expensive if you're looking for something practical and sporty.
The Maserati feels special inside. You get a thin-rimmed three-spoke steering wheel, Maserati's trademark analogue clock in the centre of the dash and you can choose from sporty trims like aluminium and carbon fibre. But it'll still accommodate four and their luggage.
Despite this, the Quattroporte feels light on its feet in corners compared to heavier German saloons and it is available with a choice of V6 and V8 petrol engines which both have plenty of punch.
Lamborghini Aventador
Year launched: 2011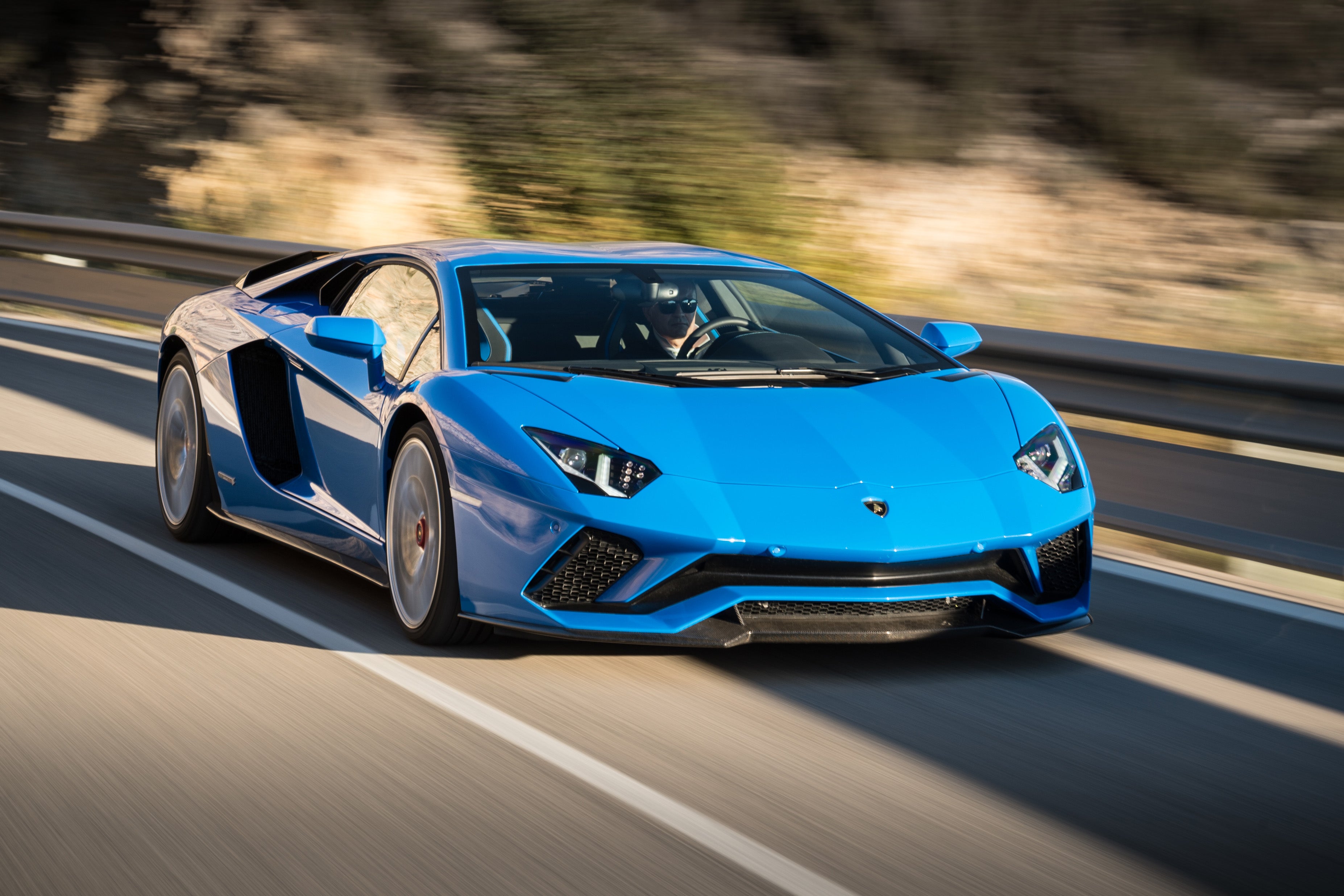 Lamborghinis have outlandish styling and spine-tingling performance that almost defines the supercar genre. And, as supercars tend to be some of the best cars that are expensive, it seems right that the Lamborghini Aventador takes a place on this list.
It ticks all the boxes. Your money buys you a cacophony of slashes, edges and scoops that mean the Aventador looks like nothing else on the road and that's before you factor in the sheer size of the thing.
Performance is delivered by a 6.5-litre V12 producing up to 770PS. That shockwaves the Lamborghini from 0-62mph in 2.8 seconds and maxes out at 219mph. It's surely one of the most outrageous cars on the market.
Bentley Continental GT
Year launched: 2018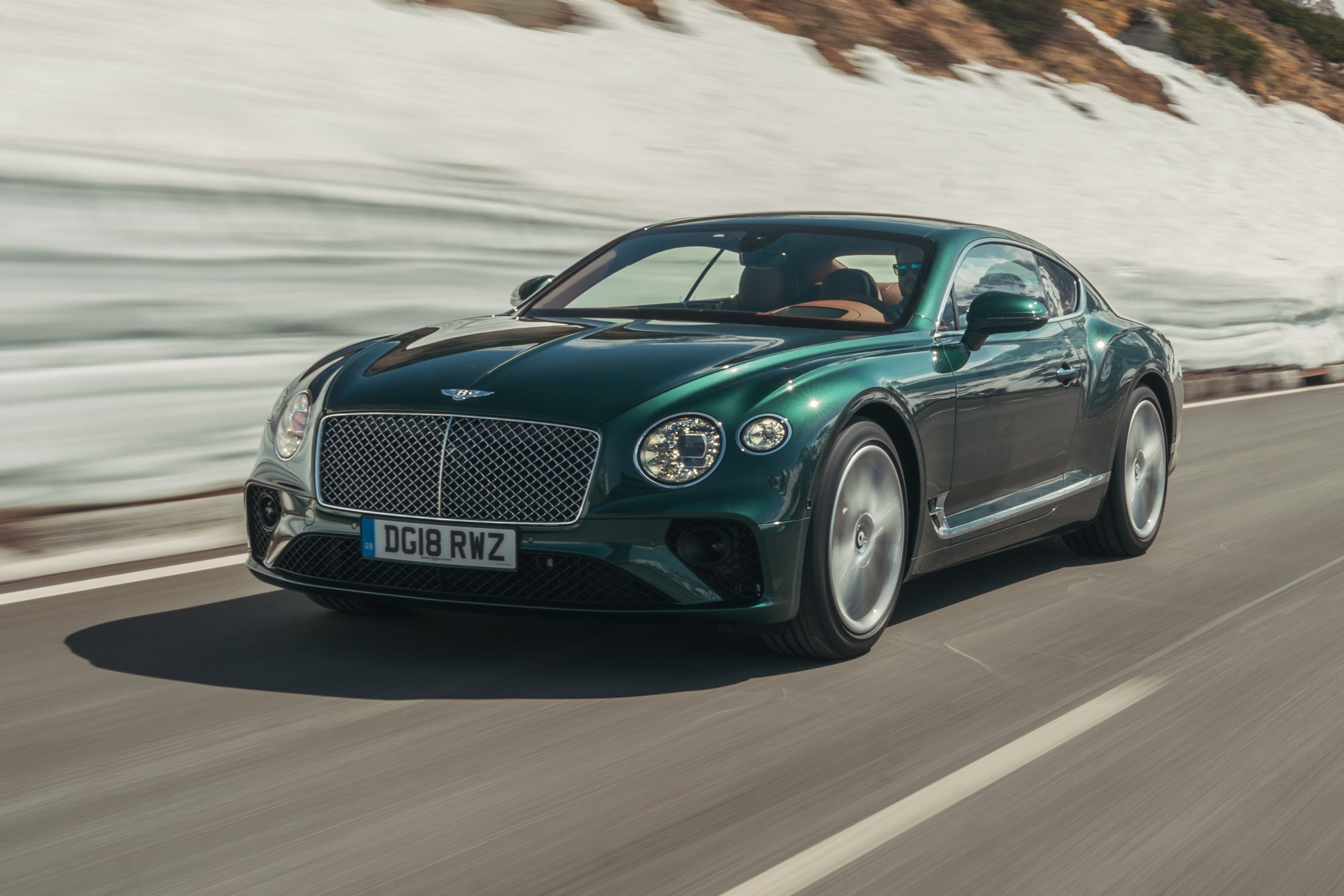 The Bentley Continental GT has always been an expensive car but this latest model is notable for also being fundamentally very good. It can steam roller bumps as any Bentley should but also feels surprisingly accurate in bends.
It's as plush as can be on the inside. Buttons and switchgear are made from solid metal and the leather and wood is just that – leather and wood. The Bentley also gets all the latest tech – like an infotainment screen that revolves into view – has space for four and a big boot.
You can choose from V8 and W12 models, both of which are turbocharged and have lots and lots of power. The Bentley is one of the most comfortable cars on sale yet it can make a decent fist of being a sports car when you're in the mood.
Range Rover
Year launched: 2012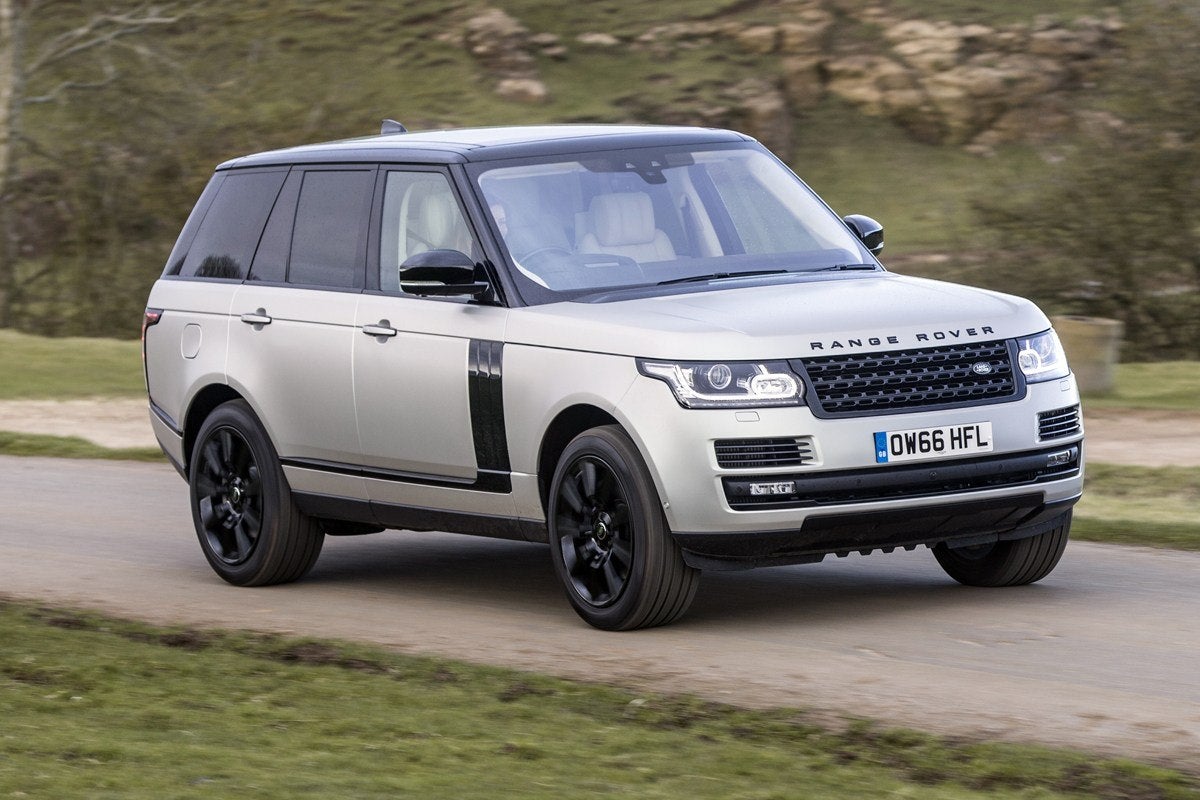 If you want to ease seamlessly into the country set then one of the best cars that are expensive you can buy is the Range Rover. It was the first to combine a luxurious interior with the ability to go almost anywhere.
Inside, the Range Rover gives you an imperious view of the road that's amplified by its low window line. It's crammed full of traditional materials like leather and wood and, because it's an SUV, has loads of room and a very practical boot.
The Range Rover is available with petrol, diesel and hybrid engines and they all give you plenty of performance. It manages to be close to unstoppable off-road while being extremely comfortable and easy-to-drive on it.
Aston Martin DBS Superleggera
Year launched: 2018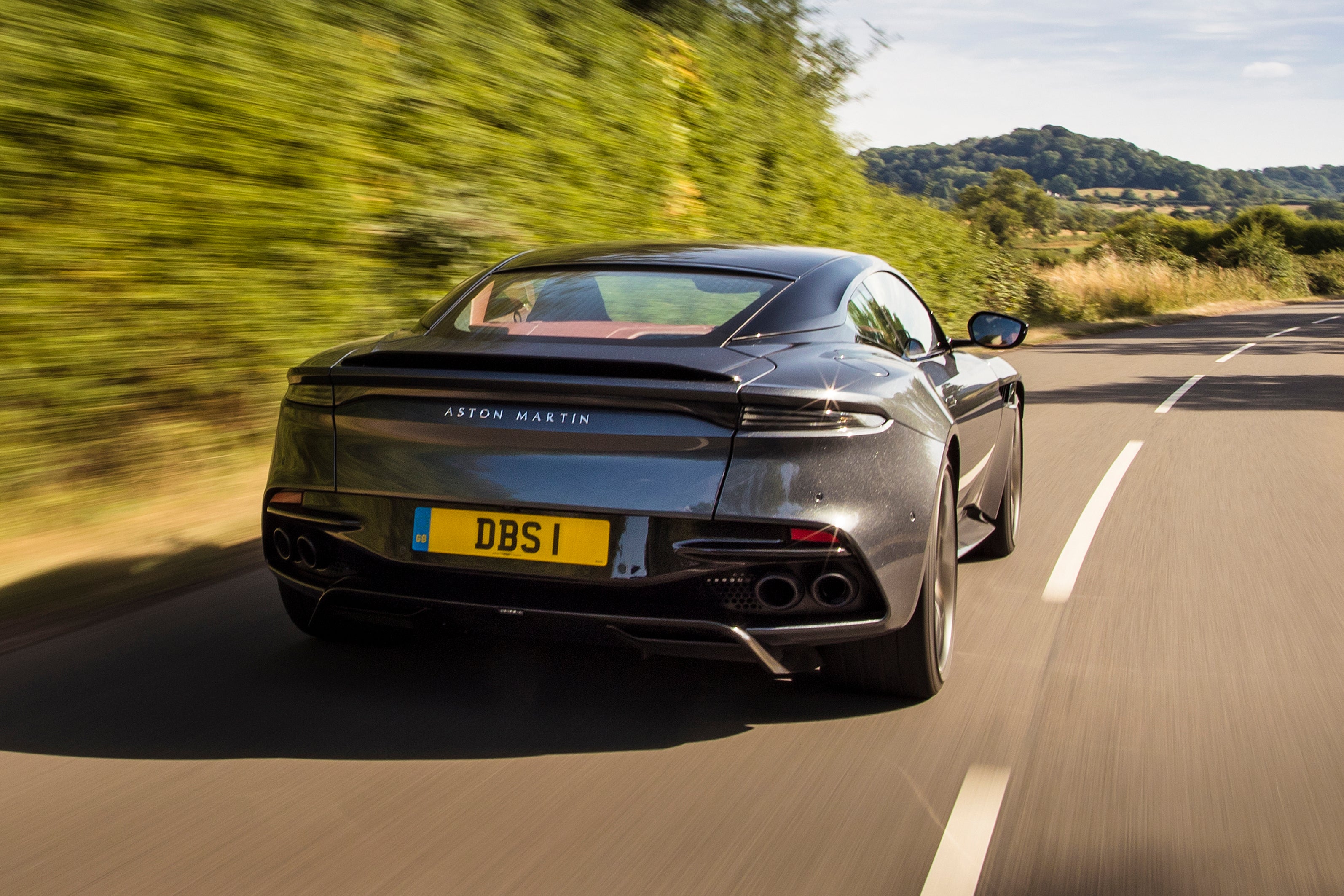 You can have a list of the best cars that are expensive and not include James Bond's wheels of choice – Aston Martin. Aston's have a reputation for their unnerving beauty and the Aston Martin DBS Superleggera is the prettiest of the lot.
Under its long bonnet, you'll find a 5.2-litre V12 that whacks out 725PS – enough to catapult the big GT from 0-62mph in 3.4 seconds and onto 211mph flat out. Sounds explosive, but it's surprisingly docile with a comfortable ride that helps the Aston swallow up long distances.
Inside, you get a cabin that's padded with leather and has a pair of rear seats that'll suit kids or provide handy extra luggage capacity if there's overflow from the car's surprisingly large boot.
The Bugatti La Voiture Noire was the most expensive new car sold last year – it would have cost around £11.3 million in the UK. Why so expensive? Well, it was a hand-crafted one-off with a 1500PS W16 engine borrowed from the Bugatti Chiron.
The answer to this question is shrouded in mystery. Initially, the Bugatti La Voiture Noire was rumoured to have been purchased by Ferdinand Piech, the grandson of Porsche founder Ferdinand Porsche. That said, the car has also been linked to Portuguese footballer Cristiano Ronaldo.
The cheapest car in the UK is the Dacia Sandero. With a list price of £7170, you could have a fleet of more than 1500 Sanderos for the price of one Bugatti La Voiture Noire.
Bentley Continental GT
6.0 W12 2Dr Auto
Bentley Chelmsford

Essex, CM26PN
HP: £4,354.96/mo
Representative example: Contract Length: 36 months, 36 Monthly Payments: £4,354.96, Customer Deposit: £24,000.00, Total Deposit: £24,000.00, Total Charge For Credit: £20,778.56, Total Amount Payable: £180,778.56, Representative APR: 9.9%, Interest Rate (Fixed): 9.9%
Bentley Continental GT
6.0 W12 2dr Auto
Bentley Chelmsford

Essex, CM26PN
HP: £3,946.72/mo
Representative example: Contract Length: 36 months, 36 Monthly Payments: £3,946.72, Customer Deposit: £21,750.00, Total Deposit: £21,750.00, Total Charge For Credit: £18,831.92, Total Amount Payable: £163,831.92, Representative APR: 9.9%, Interest Rate (Fixed): 9.9%
Bentley Continental GT
6.0 W12 2dr Auto
Manufacturer Approved
HR Owen Bentley Hatfield

Hertfordshire, AL109SN
PCP: £2,356.35/mo
Representative example: Contract Length: 36 months, 35 Monthly Payments: £2,356.35, Customer Deposit: £21,892.00, Total Deposit: £21,892.50, Optional Final Payment: £63,217.87, Total Charge For Credit: £21,632.62, Total Amount Payable: £167,582.62, Representative APR: 7.9%, Interest Rate (Fixed): 7.9%, Excess Mileage Charge: 39.91ppm, Mileage Per Annum: 10,000