Best family cars for £15,000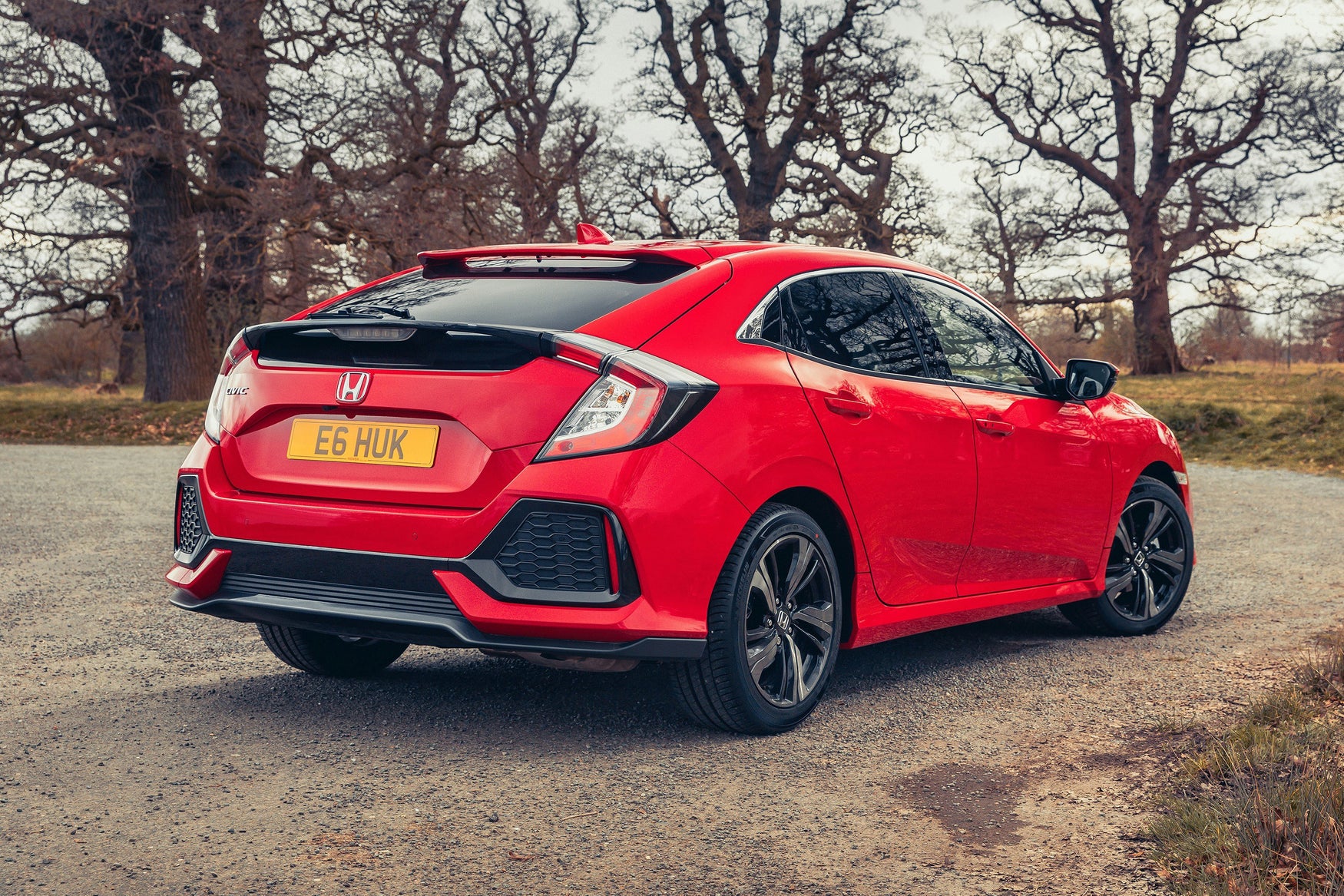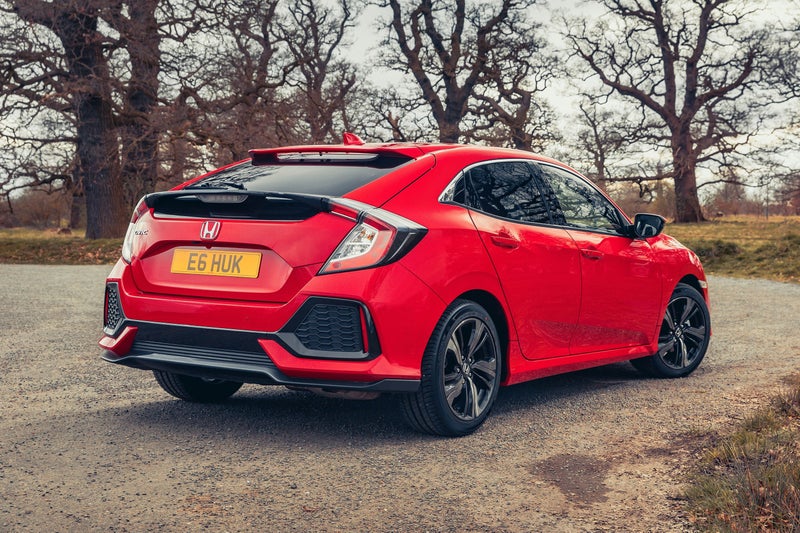 These are the best family cars you can buy for £15,000. All of these cars are comfortable, good on fuel and available with petrol or diesel engines. Average fuel economy for many of these cars for sale will exceed 50mpg.
Most of these cars are available with a manual or automatic gearbox. You'll also get a large boot and a spacious interior that will comfortably fit a growing family of four.
Don't forget to check out our cars for sale section. All of these models are listed for £15,000 or less and sold with a warranty from selected dealers with a money-back guarantee.
Ford Focus
Year launched: 2018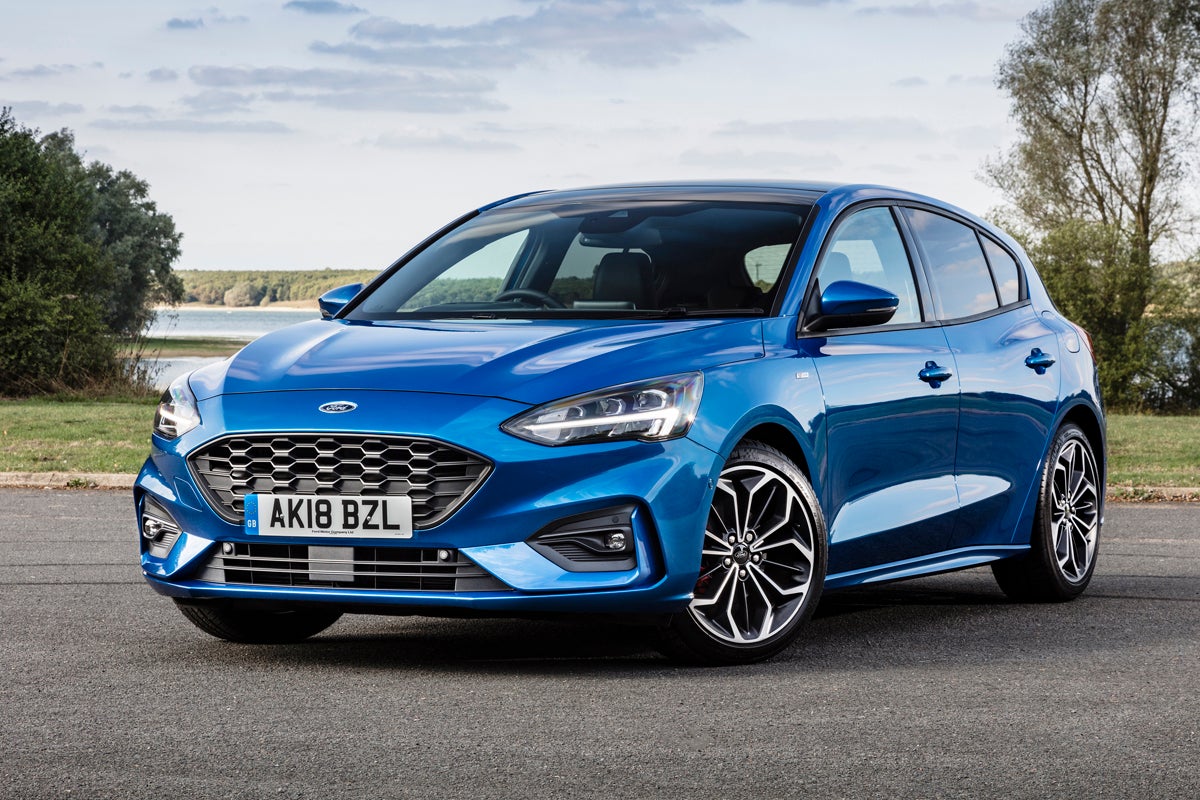 The Ford Focus is the benchmark by which all affordable family cars are judged. Good to drive, spacious and offered with a comprehensive range of efficient and powerful petrol and diesel engines, there is a Focus for every occasion.
The 1.0-litre and 1.5-litre petrol engines are excellent and capable of returning around 50mpg. Power outputs range from a modest 100PS and rise to a hot hatch rivalling 182PS. We think the 1.5-litre 150PS offers the best balance between performance and fuel economy. Ford also offers the Focus with diesel power, with the choice of 1.5 or 2.0-litre engines - with the former returning up to 62mpg.
The Focus has lots of interior space. The rear seats are wide and supportive. You also get lots of legroom, which means tall drivers will be able to recline their seat without worrying about making their passengers in the rear uncomfortable. However, while good value and roomy, it's the Focus' road handling that appeals most. It's sharp and rewarding to drive, which makes even short journeys a rewarding experience.
Toyota Corolla
Year launched: 2019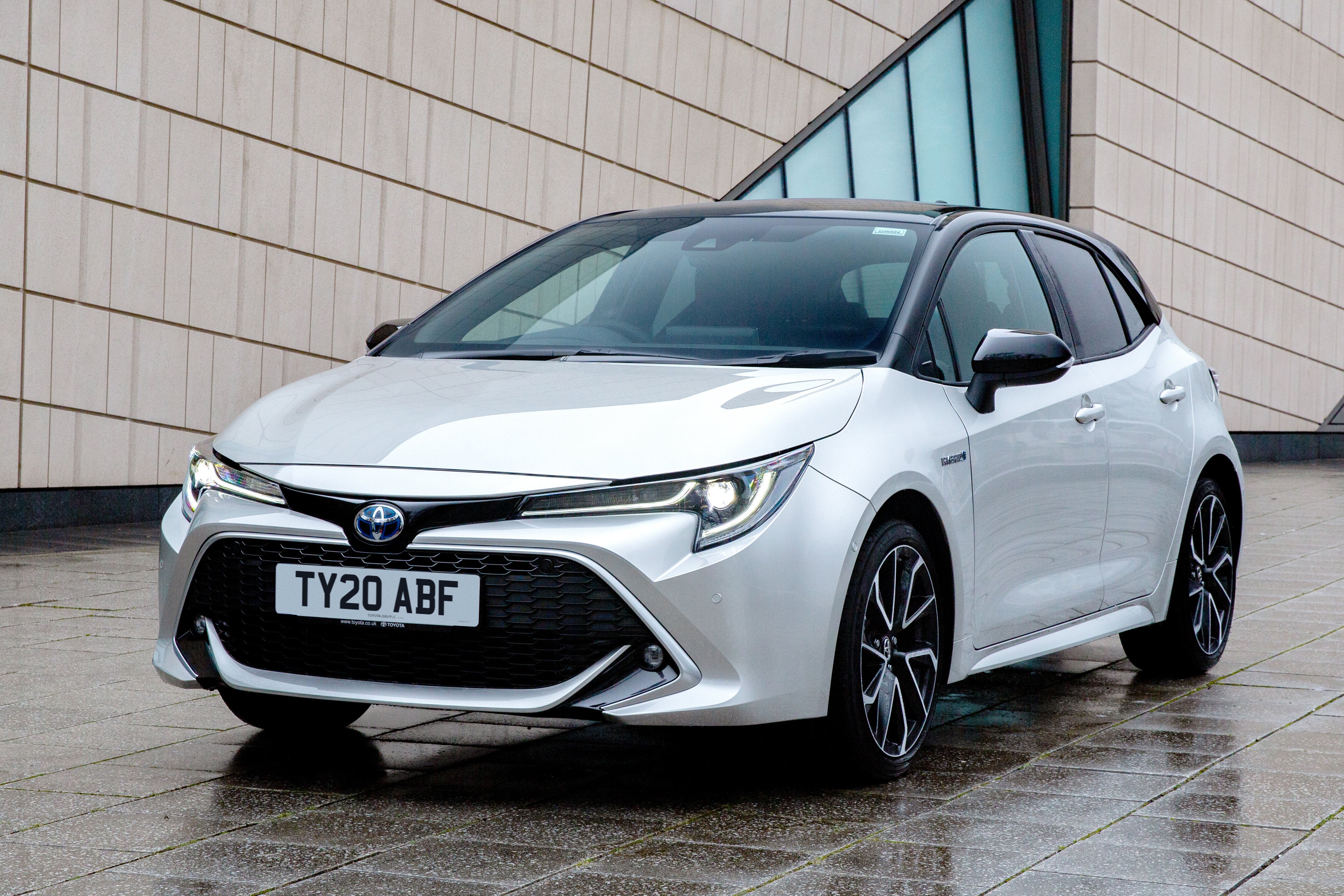 The Toyota Corolla is back. And it's better than ever. Modern, relaxing and practical, we rate the latest Corolla as one of the best cars for £15,000. And when you've driven one, we're sure you'll agree that Toyota has a class-leading family car on its hands.
A budget of £15,000 will get you a one-year-old Corolla 1.2-litre petrol engine. It produces 115PS and provides decent levels of performance. You'll also get around 47mpg, which is great value for a car the size of the Corolla.
Toyota has a steadfast reputation for build quality and the latest Corolla is no exception. The interior is well made and everything feels like it's been put together with a high level of care and precision. Standard equipment is also very high, with most cars getting LED headlights, touchscreen infotainment and an electronic parking brake.
Volkswagen Golf
Year launched: 2013

The Volkswagen Golf is a perennial favourite with family car buyers. It's easy to see why - the Golf is a comfortable, class and practical car. It's also affordable, with its comprehensive range of petrol and diesel engines cutting fuel costs to the bone.
This Golf was replaced in 2020 with an all-new Volkswagen Golf model. This is good news for used car buyers, with lots of tempting dealers on 2018 and 2019 models. A budget of £15,000 will get you 1.0-litre petrol or 1.6-litre diesel Golf, with lots of equipment fitted as standard.
The interior is one area where the Golf shines. Everything has a premium feel, with lots of high-quality clothes and soft-touch plastics. The clever packing of the car also means everyone travelling in the Golf will have a reasonable amount of head and legroom, no matter their size.
BMW 2 Series Gran Tourer
Year launched: 2015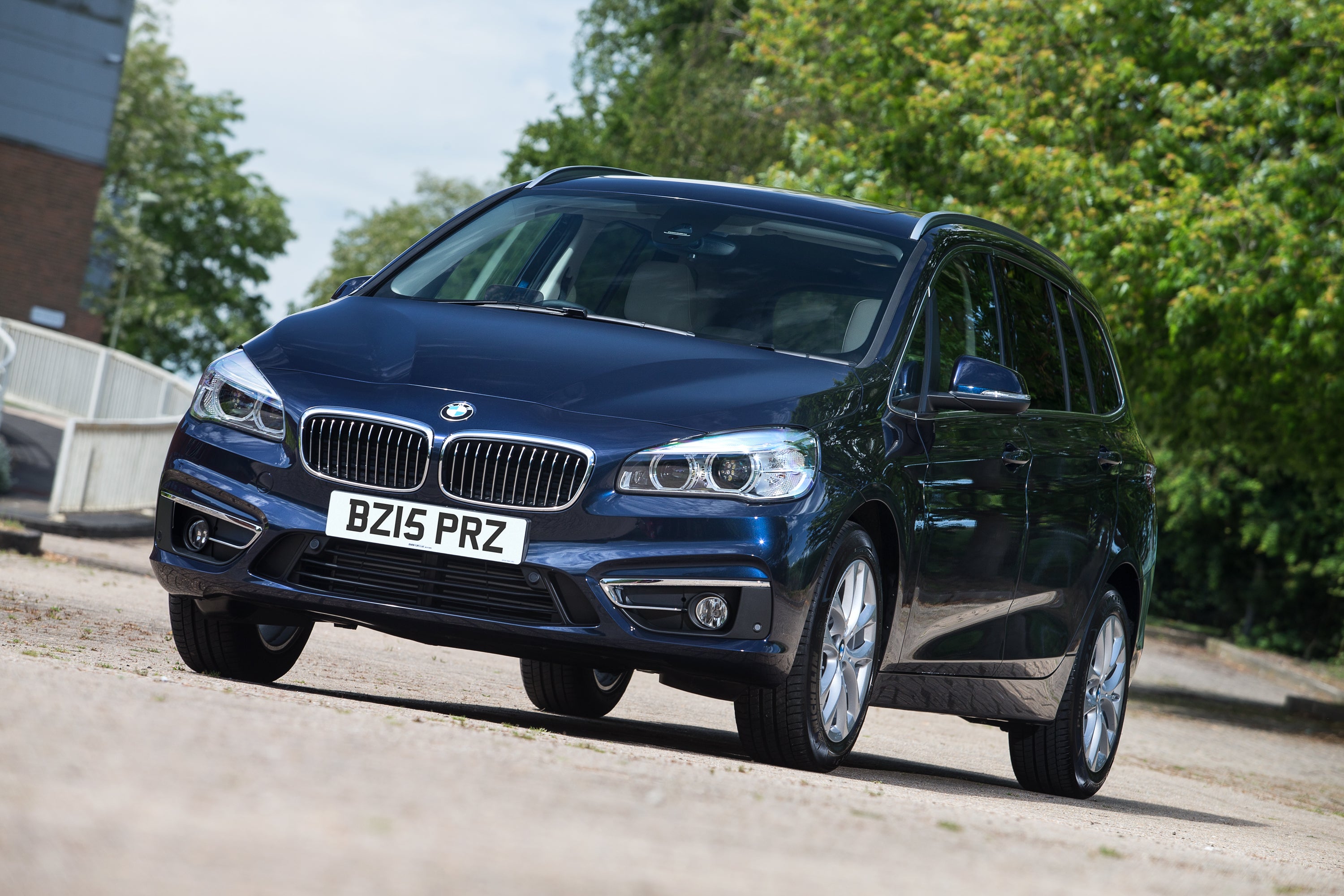 As incredible as it may sound, we've found a newish seven-seat BMW family car that you can buy for just £15,000. Ladies and gentlemen, we give you the 2 Series Gran Tourer. A car that, in layman's terms, is a bit of a used car bargain.
The 2 Series Gran Tourer breaks away from conventional BMW design, with its MPV (multi-purpose vehicle) body style and front-wheel drive layout being a world away from the other models in the carmaker's line-up. However, while BMW purists will roll their eyes, we think the 2 Series Gran Tourer is an accomplished family car.
The interior is finished to a very high standard and you get a very useful 560 litres of boot space. The third row of seats are perfect for children, but adults might find the lack of legroom an uncomfortable prospect over a long journey. However, as a practical and upmarket seven-seat school bus, few cars can match this BMW for style or value.
Honda Civic
Year launched: 2017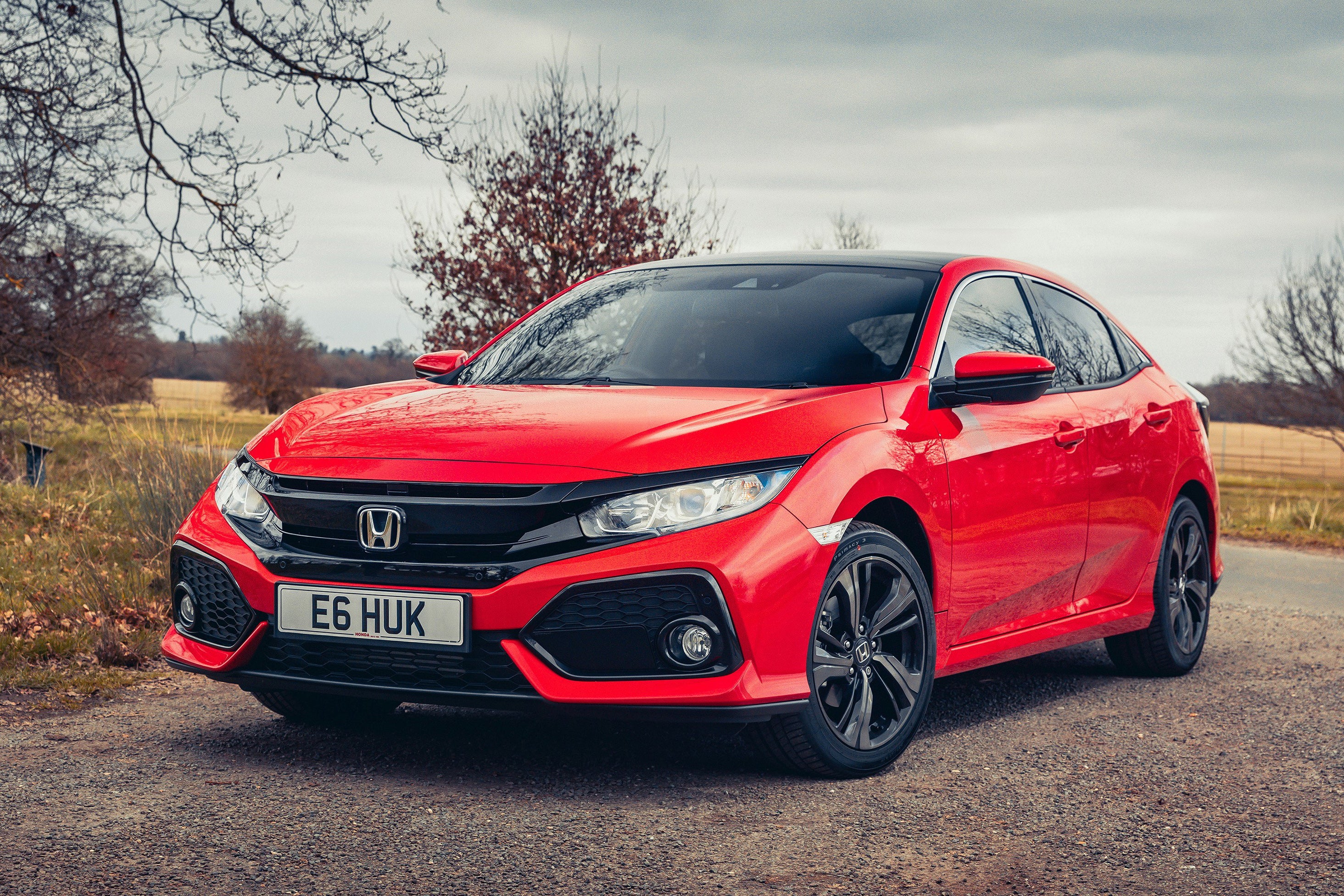 Practical, comfortable and backed by Honda's steadfast reputation for reliability, the Honda Civic is a dependable and affordable family car. And while some people might take issue with the fussy styling, we thank the Civic has lots to offer for £15,000.
The Civic is a car that does everything with very little drama. The ride comfort is smooth and forgiving over rough surfaces, while the petrol and diesel engines do their thing in a hushed tone that borders silence on the motorway. The steering is also nicely weighted, which means you always have a feeling of being relaxed and 'at one' with the Civic over a long journey.
The interior of the Civic isn't as colourful or as imaginative as some of its rivals, but Honda delivers where it really matters. There is almost 480 litres of boot space and legroom is generous for those in the front and back. Standard kit is also pretty good, but we'd recommend finding a Civic in SR trim to get parking sensors, touchscreen infotainment and a rearview camera.
SEAT Leon
Year launched: 2013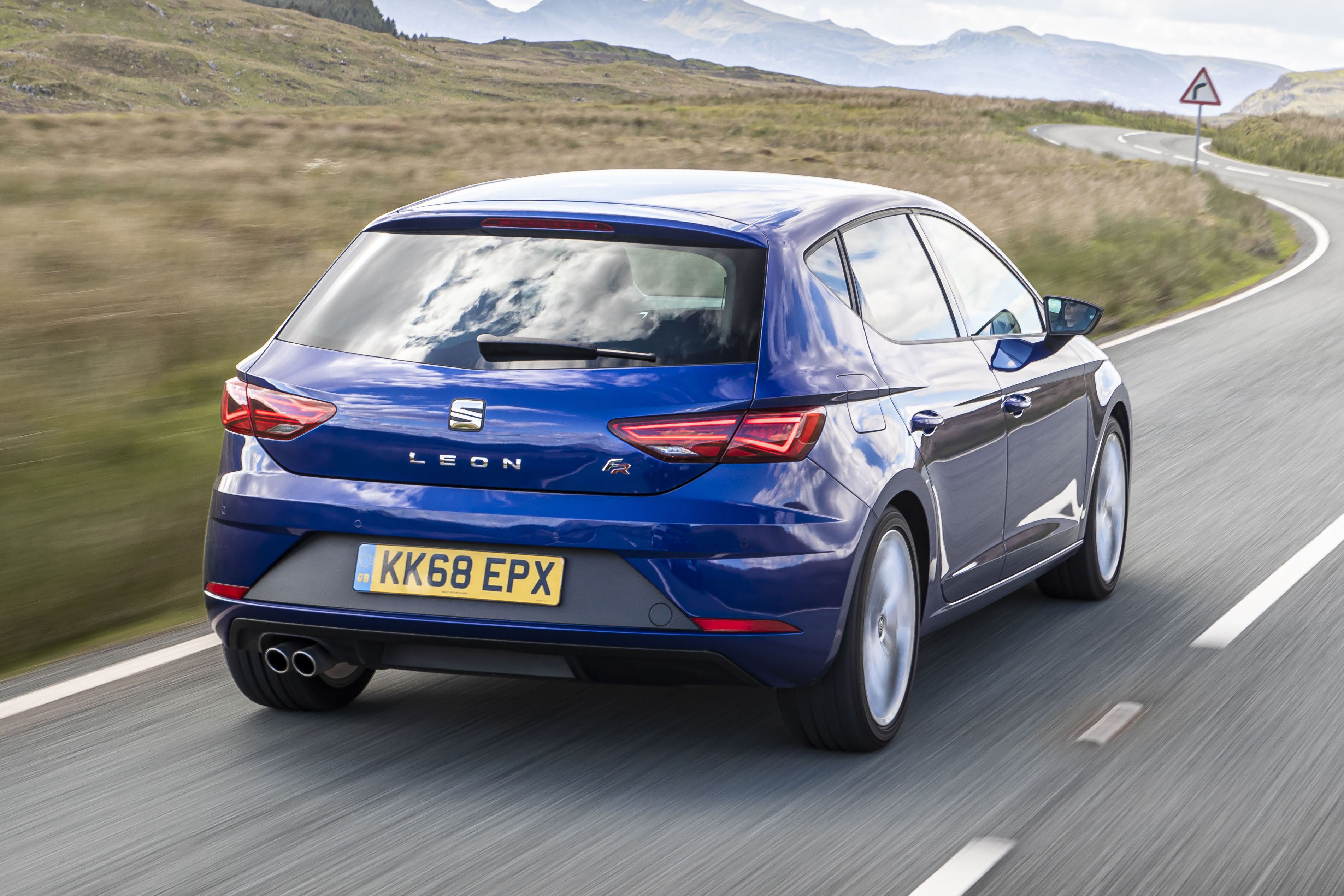 Like the Volkswagen Golf, the SEAT Leon has been replaced with an all-new 2020 model. And this means there are some very good deals to be done for the outgoing car, especially with a budget of £15,000.
The SEAT Leon shares a lot of its oily bits with the Golf. The mechanical platform is the same and many of the petrol and diesel engines have been carried over. The build quality is good, too, which means you can get a Golf-like family car for Leon-type prices.
The Leon is agile and rewarding to drive. The steering is nice and light at low speeds but increases the feedback to match the car's speed. This means the Leon is easy to park, but engaging at higher speeds. You also get a comprehensive choice of refined petrol and diesel engines, with the latter returning up to 79mpg.
Skoda Octavia
Year launched: 2013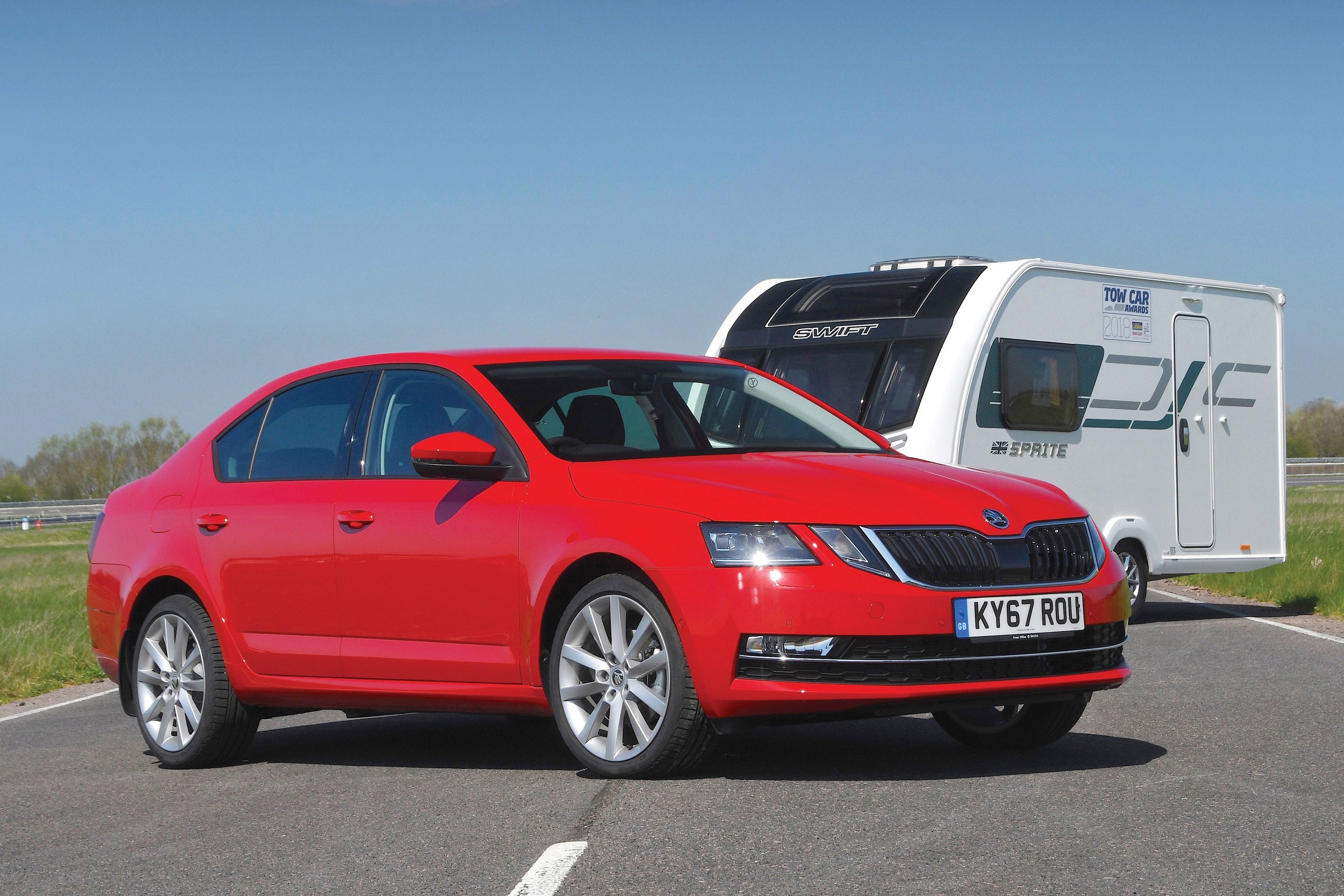 The personification of Skoda's 'simply clever' approach to car-building, the Octavia is a piece of engineering brilliance. What's more, at £15,000, you'll get a car ridiculously easy to drive and wonderfully practical.
Like a few cars in this list, the Octavia has been replaced with an all-new 2020 model. That's excellent news if you have £15,000 to spend because there are some cracking dealers on offer right now for nearly new petrol and diesel versions of the outgoing Octavia.
The interior has a workmanlike simplicity that's nothing short of brilliant. The boot, for example, is huge at 590 litres. The interior is comfortable and has acres of head and legroom in the front and rear. Equipment levels are also very good on mid-spec models, which means you can get an awful lot for your £15,000.
Vauxhall Combo Life
Year launched: 2018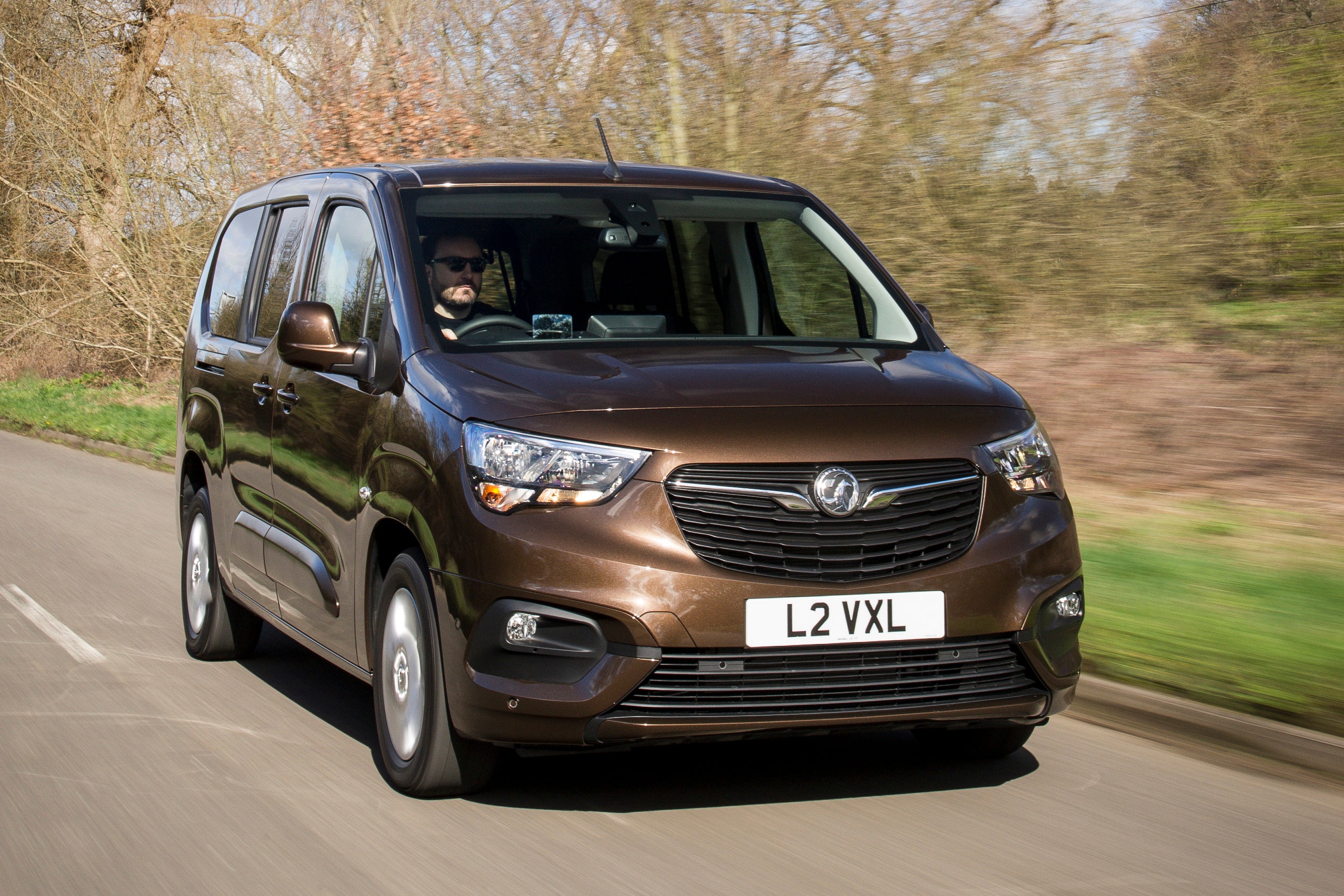 The Vauxhall Combo Life is a back to basics family car that focuses on good old fashioned value, comfort and practicality. The Combo Life won't win any beauty contests, but when it comes to all-round usability, nothing comes close to matching this likeable and affordable Vauxhall.
The Combo Life has a number of aces up its sleeve when it comes to family car appeal. It's available with five or seven-seats, while the middle row is wide enough to carry three child seats. You also get a selection of fold-out tables, storage pockets and load boxes that will prove useful on family days out.
Obviously, being based on a commercial vehicle, the Combo Life isn't as sharp or as rewarding to drive as the Ford Focus or Volkswagen Golf. However, that said, the ride quality is excellent with the soft suspension ironing out every road imperfection imaginable. The petrol and diesel engines are also smooth and efficient.
Fiat 500X
Year launched: 2015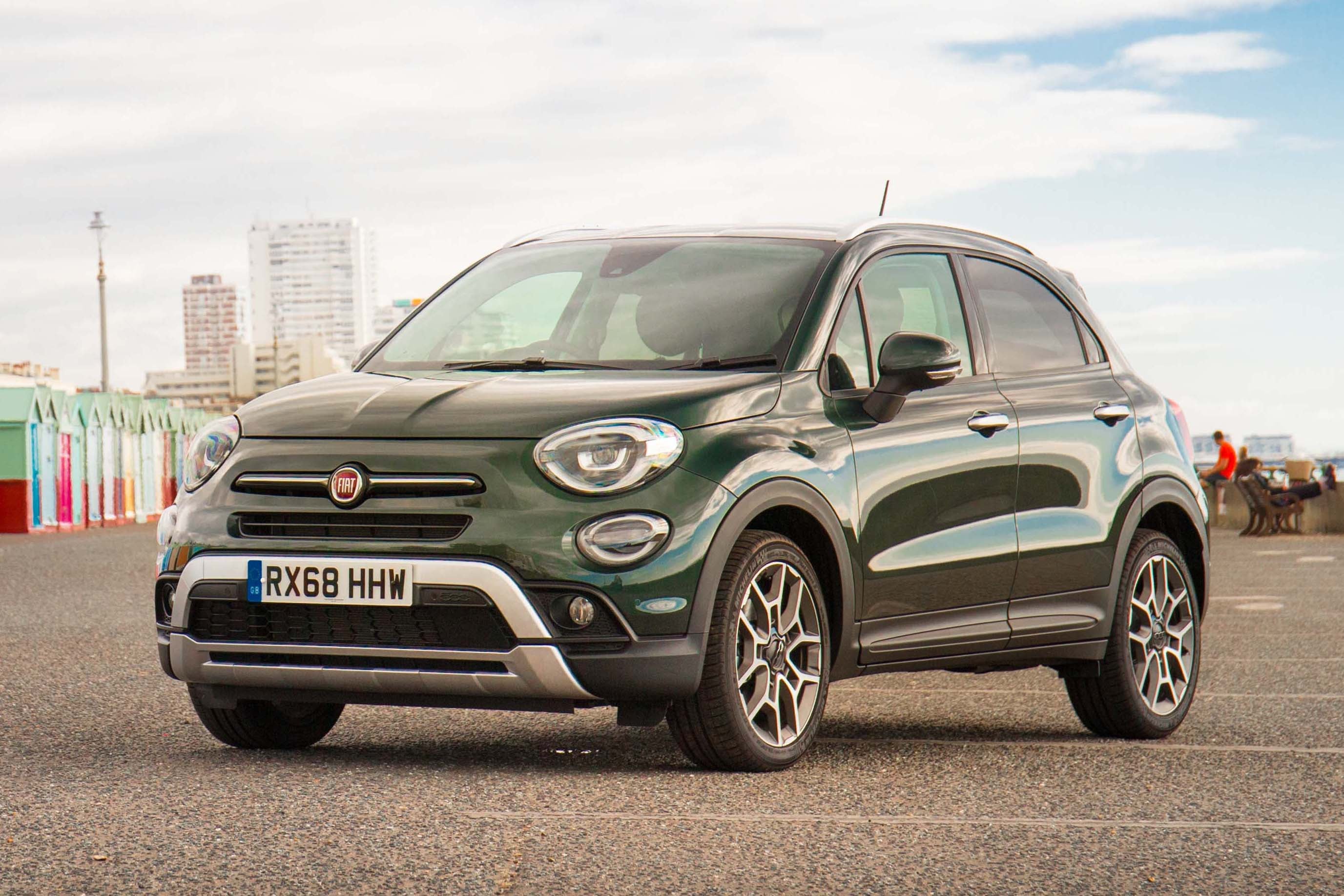 The Fiat 500X is a family car with an Italian twist. Like the Fiat 500 city car, the 'X' is neatly styled and easy to use. It is also generously equipped as standard, while its efficient petrol and diesel engines provide affordable day-to-day running costs.
If truth be told, the 500X doesn't have a lot in common with the tiny 500. Mechanically, they are two very different things. But the interior of the 500X does mirror the fun and colourful styling of the city car, albeit with much more usable space. You also get a good-sized 350-litre boot.
There is a huge level of choice on the used car market for £15,000. Most are under one-year-old and in high-spec. Lounge trim is the one to aim for, in our opinion, due to the fact it adds smart 18-inch alloy wheels and touchscreen navigation. If you want some off-road styling, aim for the Cross model, which includes rugged bumpers and enhanced traction control that should cope with muddy or snowy road conditions.
Kia Ceed
Year launched: 2018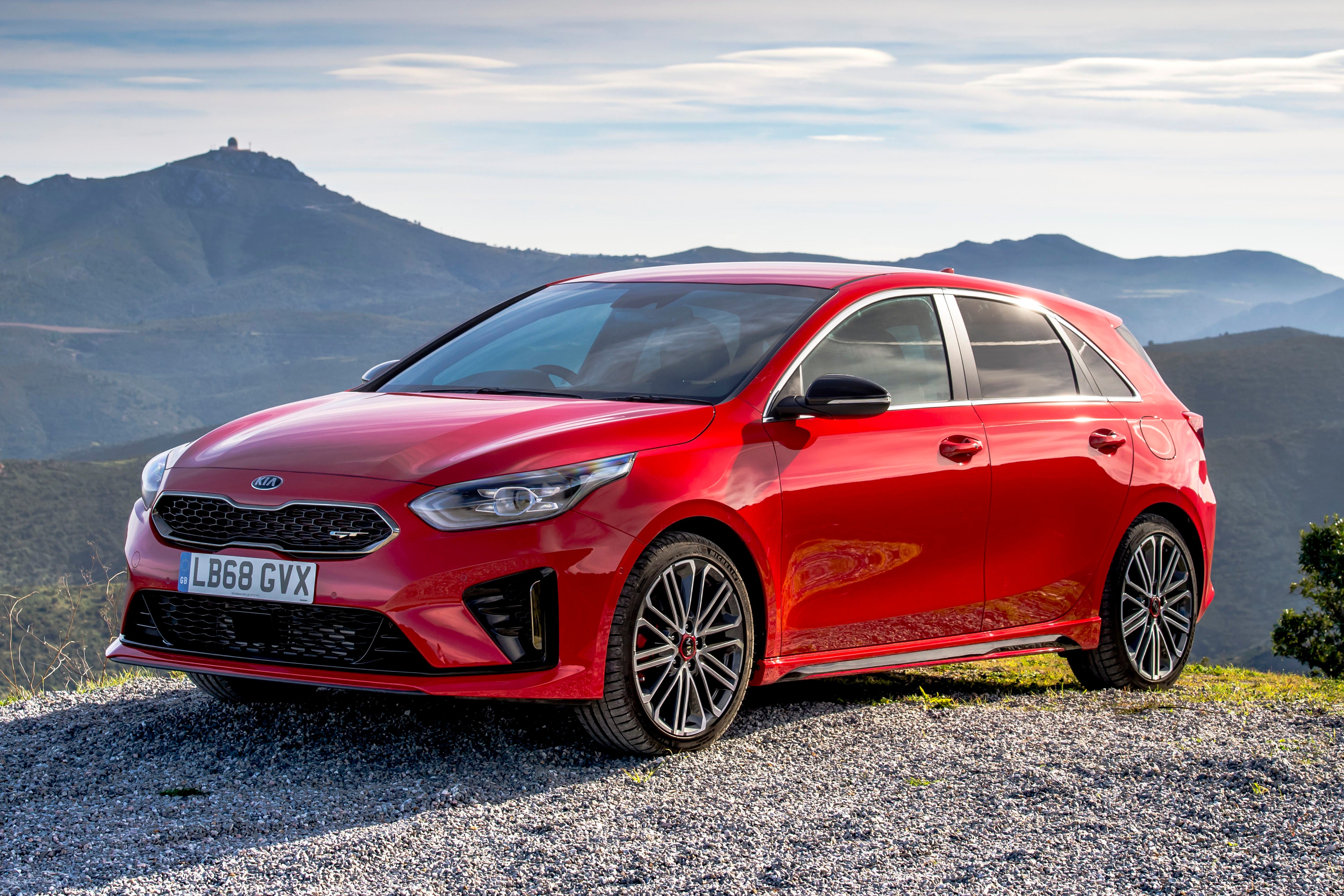 Safe, sensible and good value for money, the Kia Ceed is the only car in this list that will give you the promise of hassle-free motoring for seven-years. What's more, armed with £15,000, you'll find a Ceed that's just a few months old with most of its huge warranty still intact.
Few other family cars can provide so much peace of mind for so little. The interior isn't particularly exciting, but it is very well made and comfortable. Even basic models get generous levels of interior space, while the seats have lots of padded cushioning to support your back and lower legs.
The 1.6-litre diesel will be the engine for you if long-distance travel is your thing. The diesel engine is smooth and returns up to 60mpg. There is also two petrols to choose from, varying from 1.0 to 1.4-litre in size. The 1.0-litre is better for fuel economy, returning 50mpg, while the 1.4 will return around 45mpg.
A family car will usually sit in the middle of a car manufacturer's model line-up and focus on value, space and practicality. Body styles will include hatchback, estate and crossover. Some carmakers will also offer van-based family cars, which use their commercial vehicle origins to pair low fuel costs with huge levels of storage.
Premium family cars start in the region of £30,000, while cheaper makes and models will cost much less and be priced from £17,000. Second-hand buyers can usually get a two or three-year-old family car from £15,000, while eight-year-old models will be priced around £4000 - £5000.
The best family car for £15,000 is the Ford Focus. The latest model was launched in 2018 and we think it is a really comfortable and enjoyable car to drive. A budget of £15,000 will easily buy a two-year-old Focus with low mileage. Other cars we rate highly include the Toyota Corolla and Volkswagen Golf.
Honda Civic
1.0 VTEC Turbo 126 EX 5dr
Manufacturer Approved
Mazda Hanley

Staffordshire, ST16AL
PCP: £224.68/mo
Representative example: Contract Length: 37 months, 36 Monthly Payments: £224.68, Customer Deposit: £2,325.00, Total Deposit: £2,325.00, Optional Final Payment: £8,239.58, Total Charge For Credit: £3,153.06, Total Amount Payable: £18,653.06, Representative APR: 9.9%, Interest Rate (Fixed): 5.1%, Excess Mileage Charge: 14.9ppm, Mileage Per Annum: 10,000
Honda Civic
1.0 VTEC Turbo EX 5dr
Manufacturer Approved
Trident Honda Chertsey

Surrey, KT160NZ
PCP: £218.66/mo
Representative example: Contract Length: 36 months, 35 Monthly Payments: £218.66, Customer Deposit: £2,218.00, Total Deposit: £2,218.50, Optional Final Payment: £6,883.62, Total Charge For Credit: £1,965.22, Total Amount Payable: £16,755.22, Representative APR: 6.9%, Interest Rate (Fixed): 3.53%, Excess Mileage Charge: 3.81ppm, Mileage Per Annum: 10,000
Honda Civic
1.0 VTEC Turbo 126 SR 5dr CVT
Manufacturer Approved
Cox Motor Group Honda Blackpool

Lancashire, FY45PQ
PCP: £209.62/mo
Representative example: Contract Length: 36 months, 35 Monthly Payments: £209.62, Customer Deposit: £2,204.00, Total Deposit: £2,204.25, Optional Final Payment: £8,098.41, Total Charge For Credit: £2,944.36, Total Amount Payable: £17,639.36, Representative APR: 9.9%, Interest Rate (Fixed): 5.09%, Excess Mileage Charge: 4.79ppm, Mileage Per Annum: 10,000