Best family SUVs 2021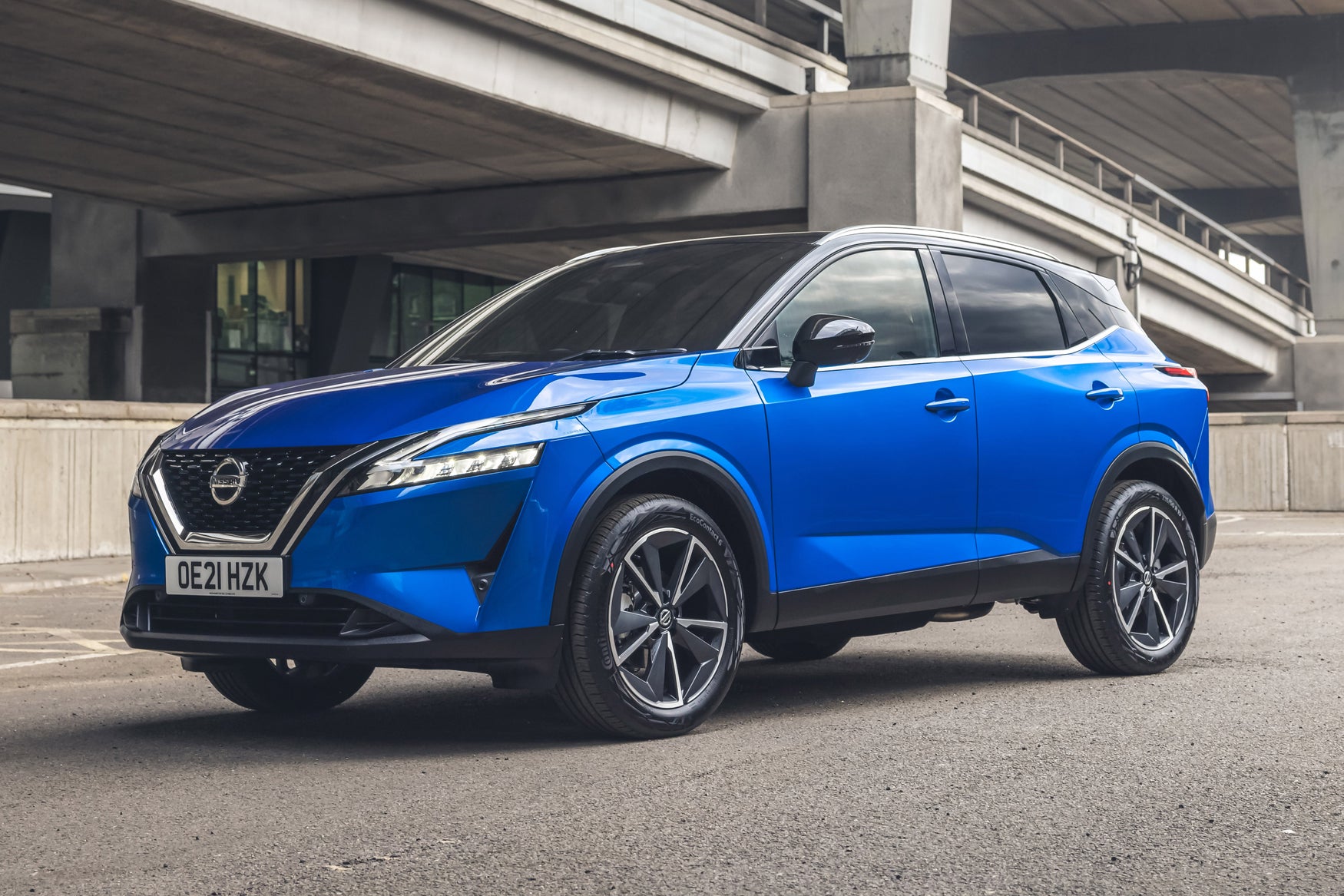 If you're looking to buy a comfortable and affordable family SUV, you've come to the right place. We've listed some of the best family SUVs on sale today – from mainstream contenders like the Nissan Qashqai and bigger Skoda Kodiaq to premium alternatives like the Volvo XC60.
We've included new and used models in our shortlist, while there's also a mix of petrol, diesel and hybrid family SUVs. The one thing they've all got in common is practicality – all should be able to transport two adults and at least a pair of teenagers with ease. Most will be able to carry three child seats if required, while these SUVs will have boots big enough for a pushchair and the weekly shop.
You should also read our pick of the best cars for three child seats or our guide to the best SUVs. If you're looking to buy a child seat, our Car Seat Chooser will show you which seats will fit your car.
Audi Q7
Year launched: 2015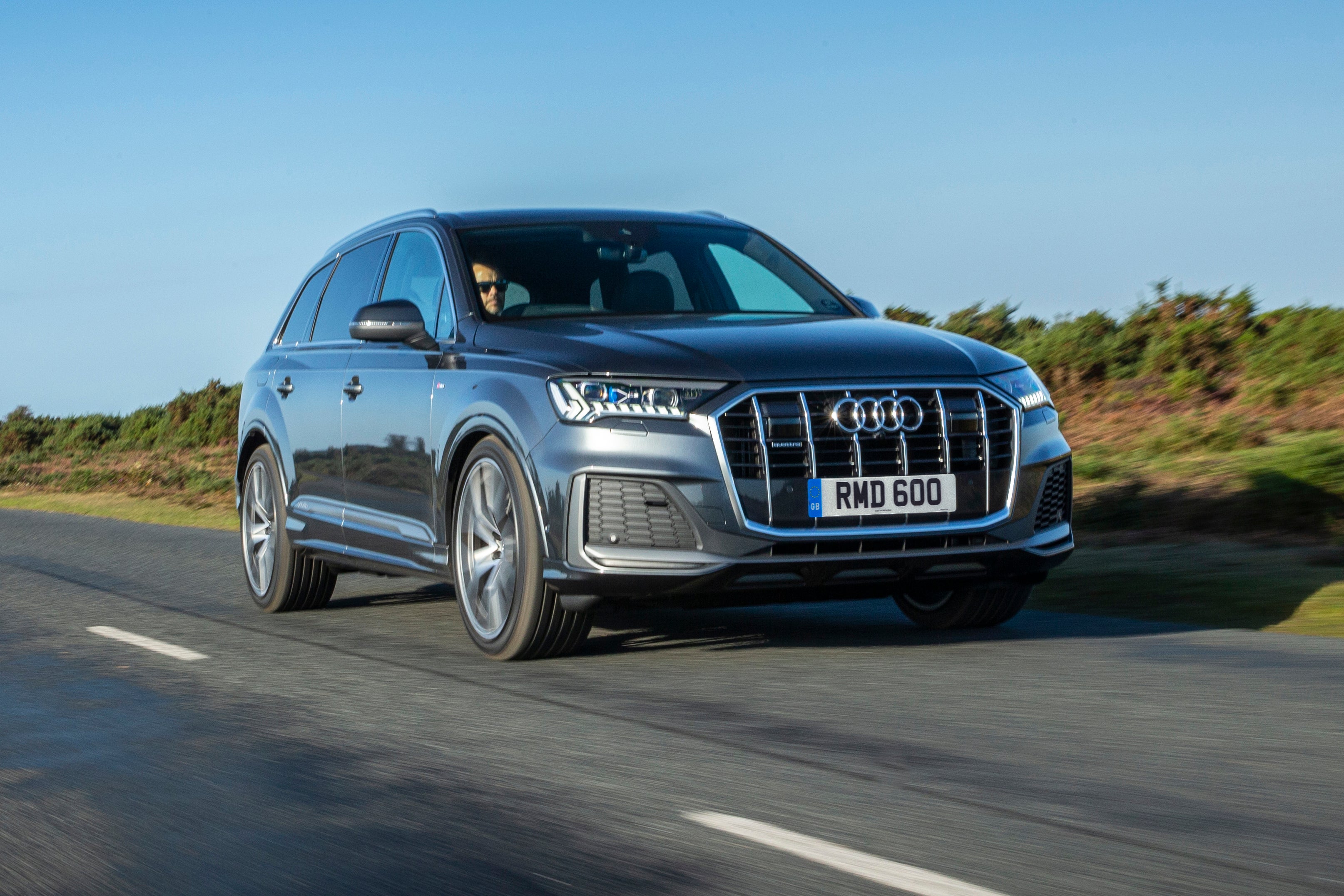 Large, luxurious and capable of carrying three Isofix child seats across the second row, the Audi Q7 is a practical and stylish SUV.
Few cars come close to matching the Q7 for family car usability. The interior is vast and will comfortably fit seven large adults. Each of the middle-row chairs slides and reclines independently, while the outer seats tip and tumble to provide access to the third row. You can also fold the rearmost seats flat into the floor, which means you get a large boot that will swallow pushchairs, buggies and large suitcases.
The majority of buyers choose their Q7 with 3.0-litre V6 diesel-power. Powerful petrol engines and a potent V8 diesel are also available, but we'd stick with the standard V6 to get the best balance between performance and fuel costs. The Q7 is good to drive, with responsive steering and good body control over rough road surfaces. For the best comfort, we'd recommend buying the Q7 with air suspension.
Volvo XC60
Year launched: 2017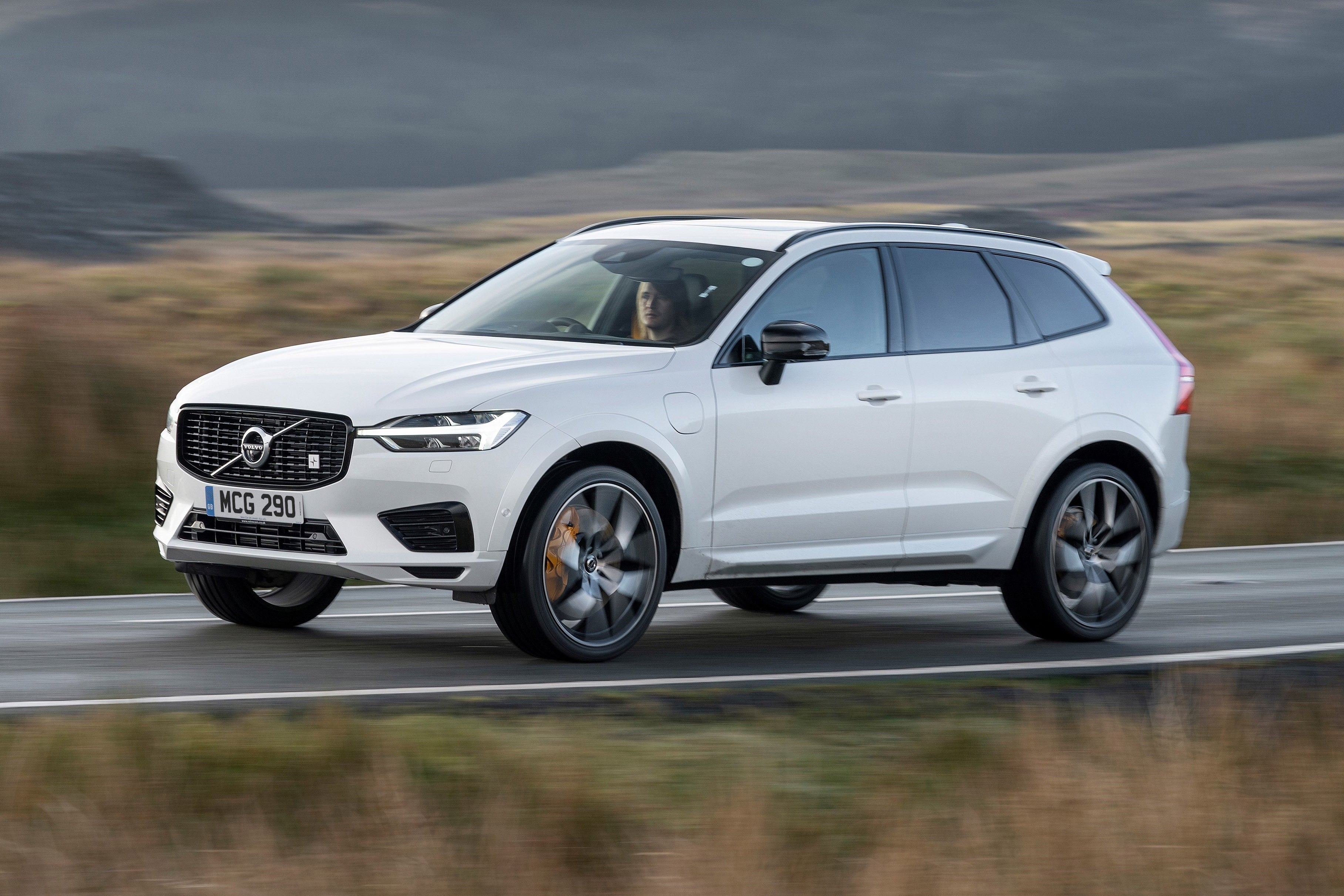 The Volvo XC60 is a slightly left-field alternative to premium SUVs like the Audi Q5 and BMW X3. It's arguably even more desirable than its competitors from the posh German brands, though, thanks to its upmarket cabin and striking exterior.
There's a wide range of efficient engines to choose from, including mild-hybrid petrol and diesels as well as a plug-in hybrid model. While it's out of fashion, we actually reckon the diesel motor's the one to go for – it takes the strain out of carrying a car full of kids and their luggage, while it can also turn its hand to towing a caravan if required.
Of course, being a Volvo, the XC60 is one of the safest cars you can buy today. All models in the range - from the entry-level Volvo XC60 Momentum upwards – are loaded with technology to help prevent an accident or keep you safe if the worst does occur. While you'll pay a premium for an XC60 over mainstream alternatives, it's worth the outlay for its safety credentials alone.
Peugeot 5008
Year launched: 2017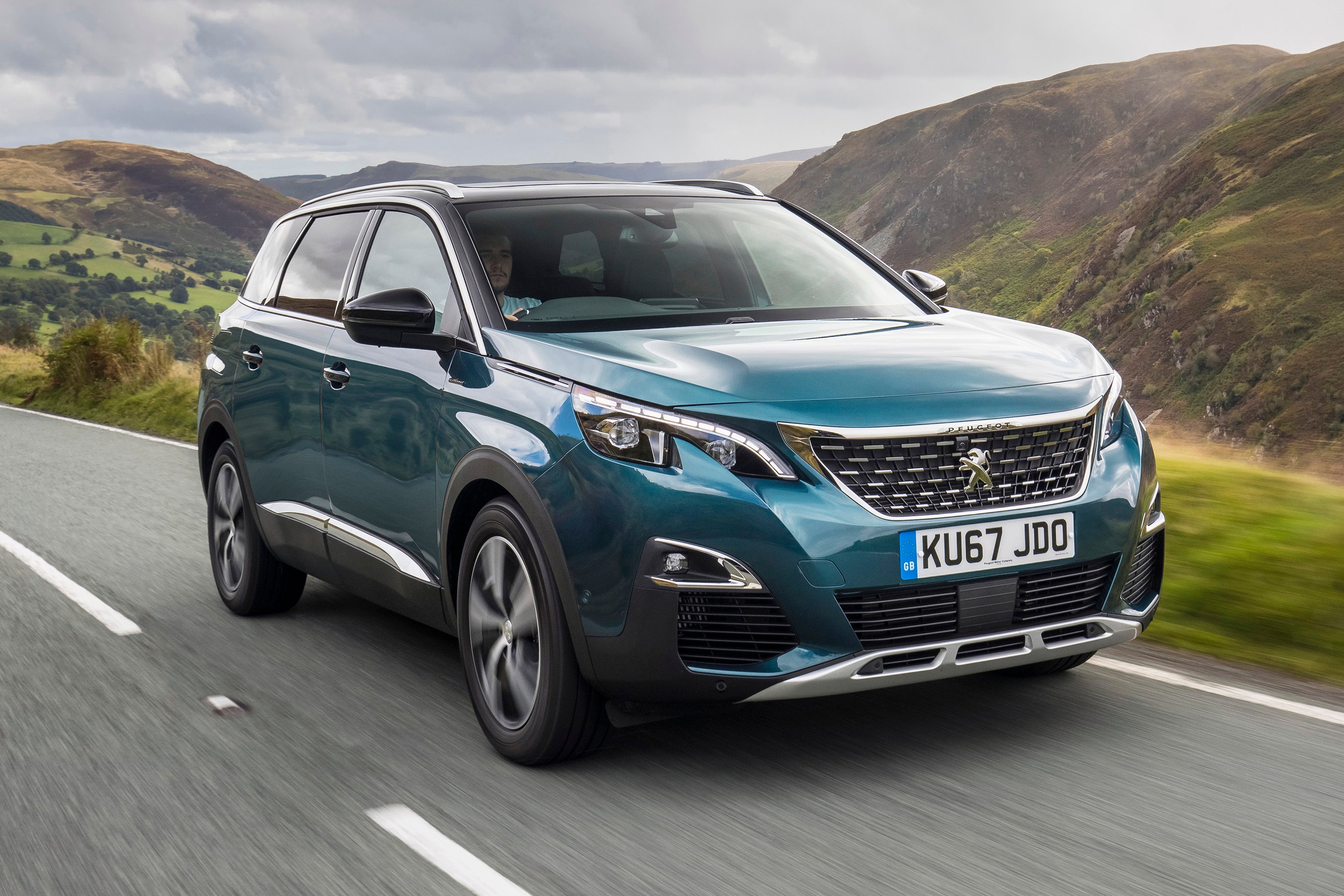 The Peugeot 5008 started life as a van-like MPV family car that prioritised space and practicality over style and luxury. However, in 2017, the 5008 was reborn as a smart 7-seat SUV.
Despite its redesign, the 5008 majors on space and practicality. This means you get lots of head and legroom, with three separate seats in the second row that recline, fold and slide. Each middle seat has an Isofix mount and top tether points that make it easy to fasten three child seats. The third-row has top tether points but no Isofix mounts, so these can only be used with seat belt-secured child seats.
The 5008 is available with a 1.5-litre diesel or 1.2-litre petrol engine, the former a good all-rounder for performance and fuel economy. However, if you need a large SUV-like bus for the school run, the three-cylinder petrol is better for short urban journeys.
Citroen C5 Aircross
Year launched: 2019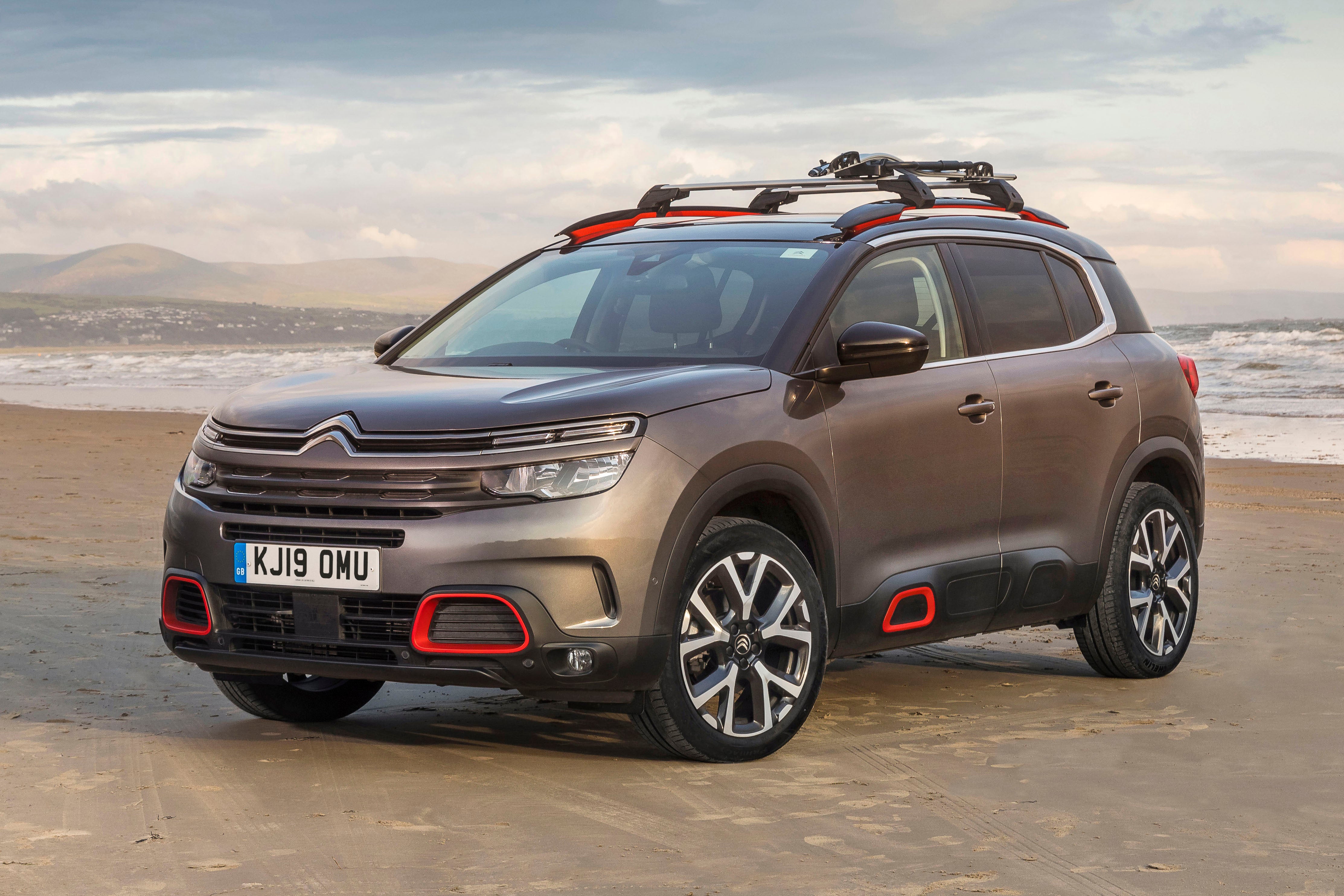 The Citroen C5 Aircross is a large and quirky family SUV that majors on comfort and practicality. We particularly like the interior, which has three individual rear seats and a large boot that will cope with everything your family can throw at it.
There are Isofix mounts for the two outer rear seats, plus two top tether points for these. The three rear seats all slide back and forwards independently, too. Although you can't use an Isofix seat in the centre rear seat, you can fit one using the seatbelt.
Unlike some of its rivals, the C5 Aircross doesn't pretend to be a sporty car. The handling is soft and comfort-orientated, which means the suspension will soak up the lumps and bumps in the road without passing any unpleasant rattles or movements to the cabin.
Land Rover Discovery
Year launched: 2017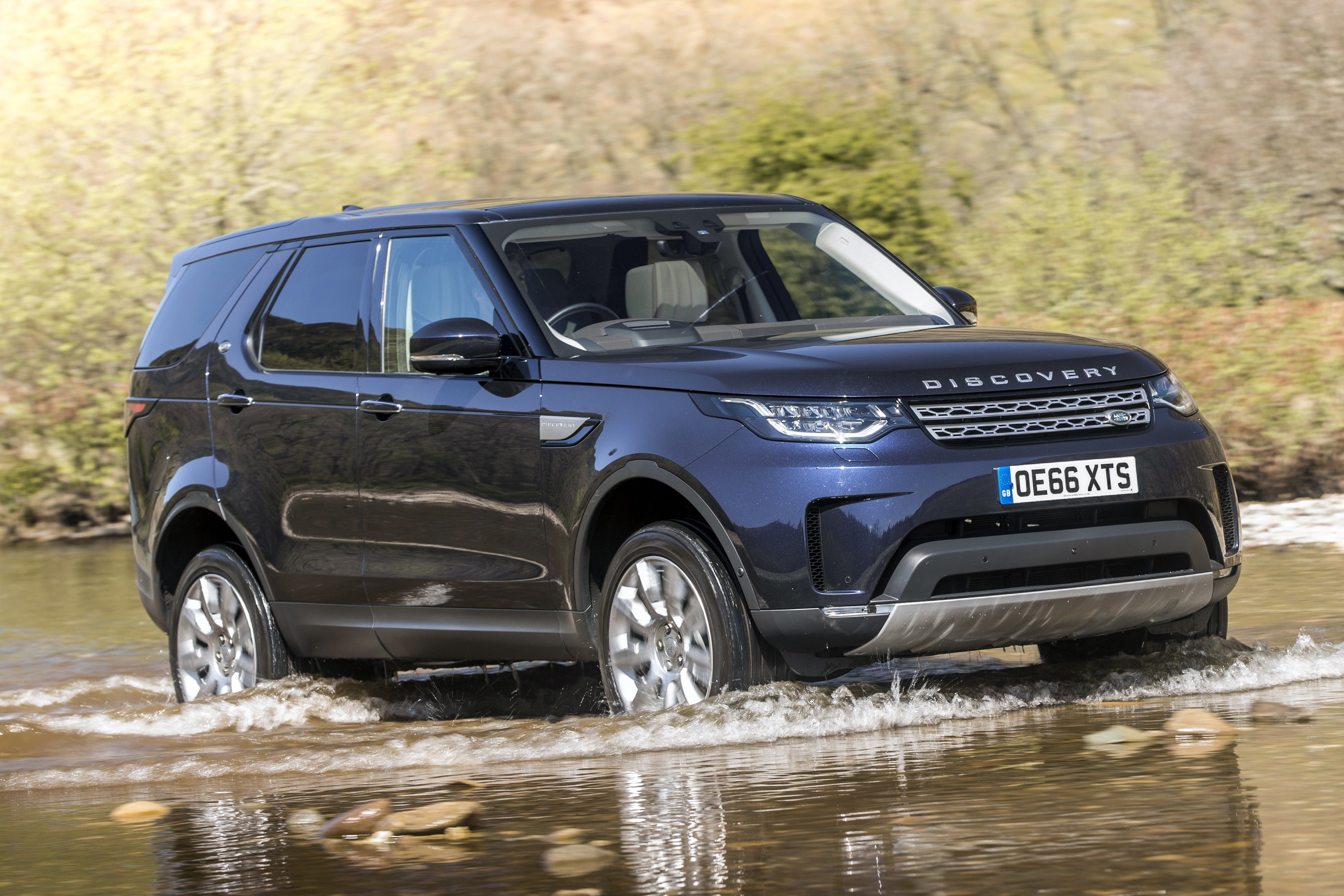 If you want a rugged family SUV with true off-road potential then the Land Rover Discovery will be the car for you. Great to drive and backed by Land Rover's proven 4x4 technology, the Discovery is one of the most rounded seven-seaters you get.
All versions of the Discovery will carry three child seats across the middle row of seats with three Isofix mounting points. There is plenty of head and legroom in the rear, too. The third row will also accommodate two large adults, without too many complaints.
The Discovery is offered with petrol and diesel engines - most cars on the second-hand market will be powered by the latter. The petrol option isn't bad, by any means, but the higher running costs - 25mpg - makes it limited to car drivers who only use their cars for short distances that don't justify diesel power.
Nissan Qashqai
Year launched: 2021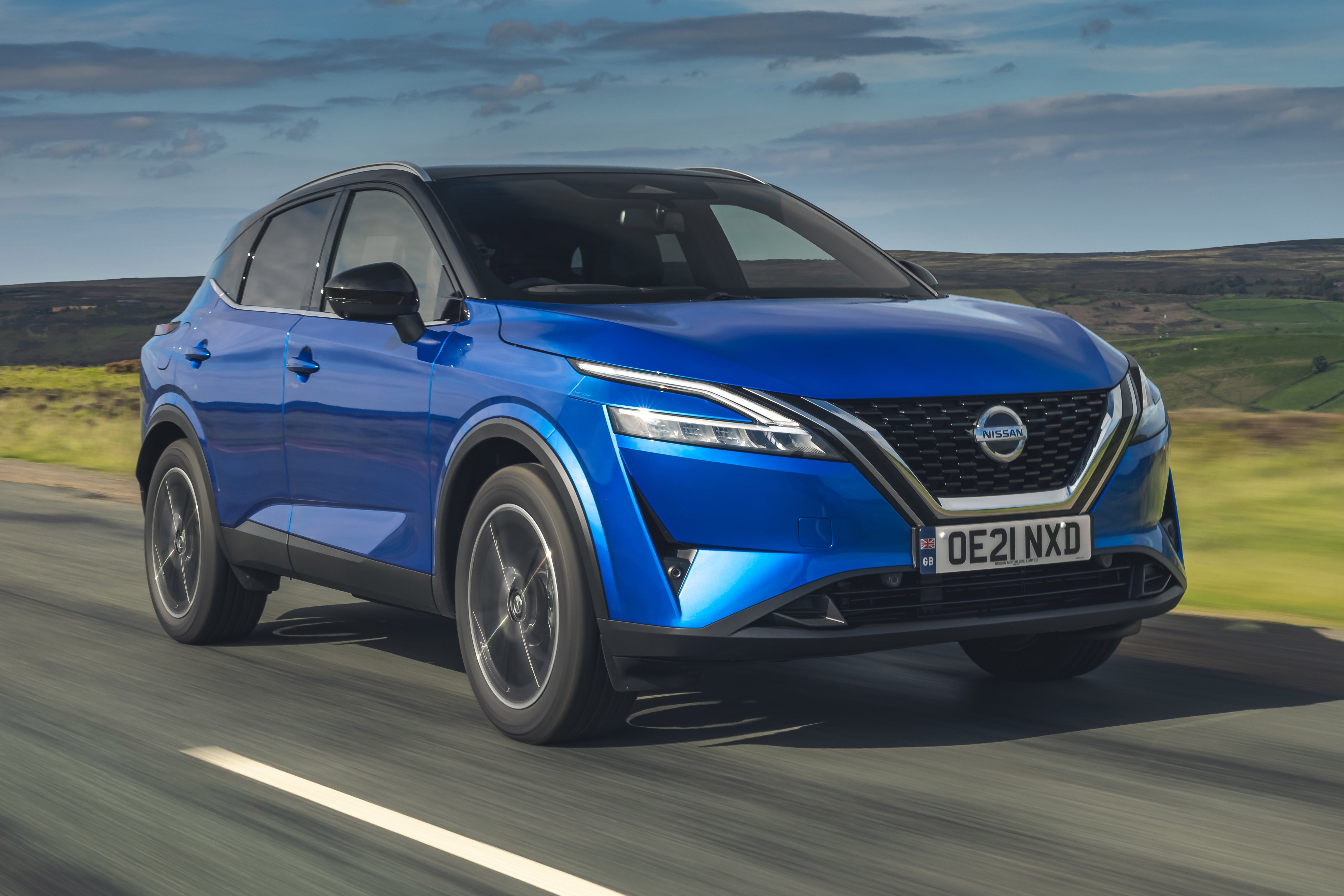 There's a new Nissan Qashqai in town – and, finally, this one's good enough to live up to the hype.
It's the little things that make the Nissan Qashqai an excellent family SUV. The rear doors open much wider than usual, making fitting child seats a piece of cake. When you're not carrying the children, the rear seats drop entirely flat leaving you a massive boot for taking garden waste to the tip or collecting flat-pack furniture.
There's a clever new hybrid model on its way, which will use a petrol engine as a generator for the electric motor. This means it'll feel a lot like an electric car, but you won't have to faff around charging it. Importantly for the school run, it'll also be able to run under electric power for very short distances.
Skoda Kodiaq
Year launched: 2016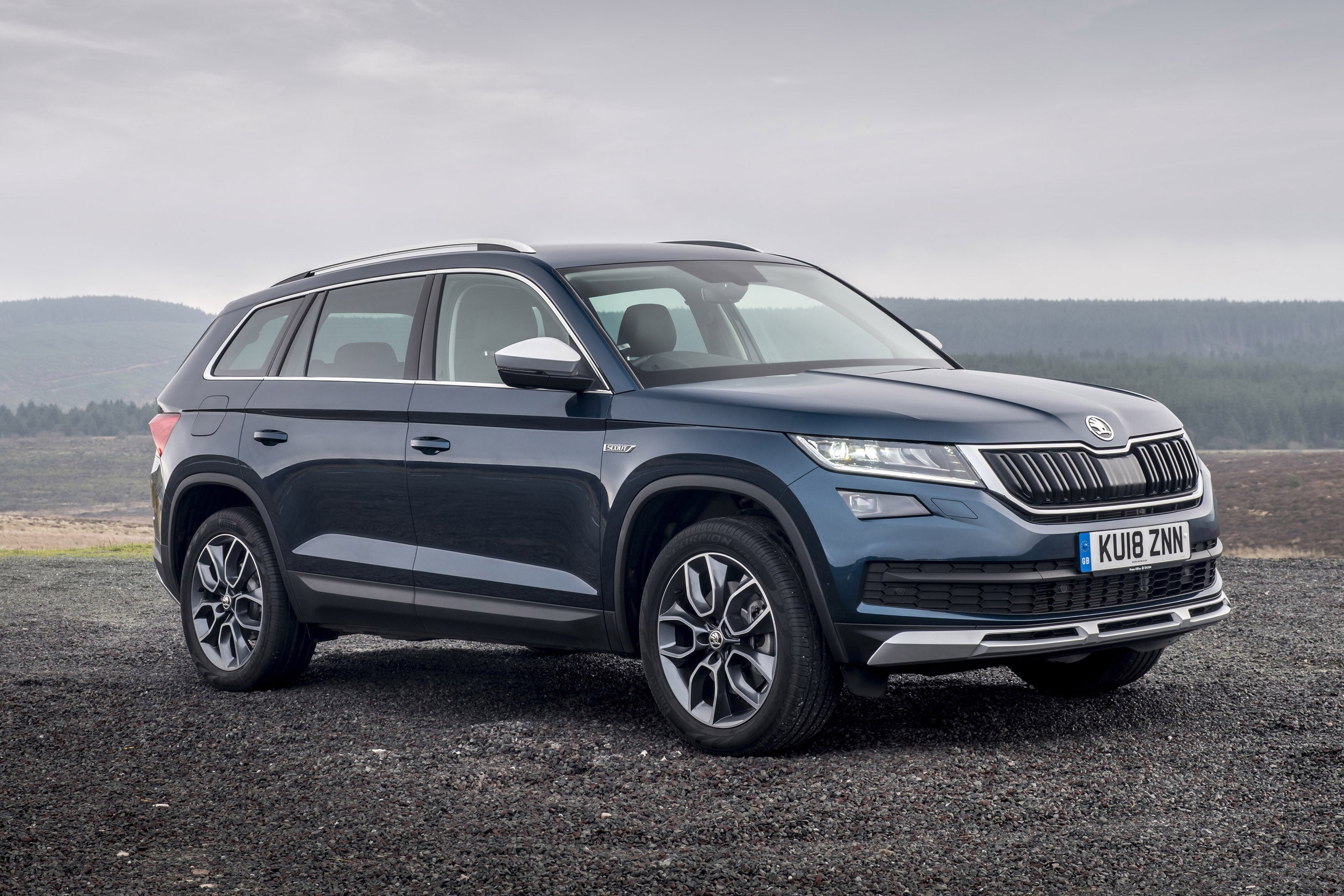 The Skoda Kodiaq really is the world's most sensible family SUV. It's available with five or seven seats (the majority of used Kodiaqs for sale will have seven), while the engine line-up consists of frugal petrol and diesel motors. You can buy a Kodiaq with two- or four-wheel drive; we'd recommend sticking to the former unless you really must venture into a muddy field (in which case a Land Rover Discovery Sport might be a better choice).
The Kodiaq has a spacious and functional interior, with Isofix points on the outer middle row of seats and a huge boot (when the rearmost seats aren't in use, anyway). We'd recommend a mid-range Skoda Kodiaq SE L for handy features like a powered tailgate and sat-nav. Heated seats are a bonus, too, while 19-inch alloy wheels mean the Kodiaq looks anything but dowdy.
If you're being forced into swapping your hot hatch for a sensible family SUV, take a look at the sporty Skoda Kodiaq vRS. Initially offered with a powerful twin-turbo diesel engine, this was swapped for the Volkswagen Golf GTI's 2.0-litre petrol motor in 2021.
Kia Sorento
Year launched: 2020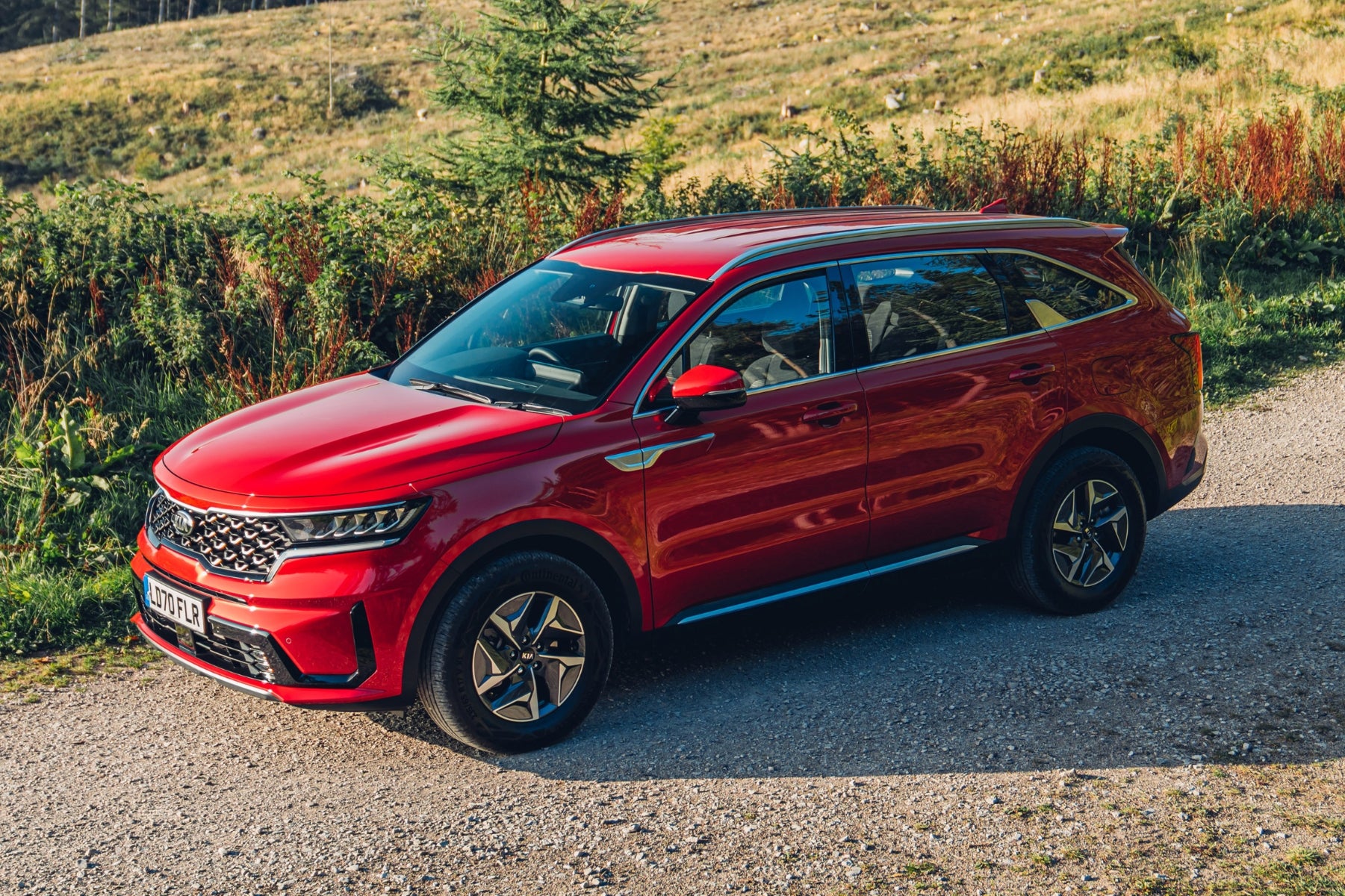 The fourth-generation Kia Sorento is now on sale and it's bigger and better than ever. Emphasis on 'bigger' – at 4.8 metres long, it's larger in size than a Skoda Kodiaq or Peugeot 5008.
That translates to more interior space, though, and the new Kia Sorento does an excellent job of cramming in people and their luggage. All models come with seven seats, and those in the rear won't feel like second-class citizens. Even those furthest back get comfortable seats and nice features like USB charging ports.
In terms of engines, there's a Kia Sorento for every buyer. These include a diesel, self-charging hybrid and a plug-in hybrid. While the latter's expensive, it's ideal for those wanting a car to use on the school run during the week before heading away at the weekends.
Mercedes-Benz GLB
Year launched: 2020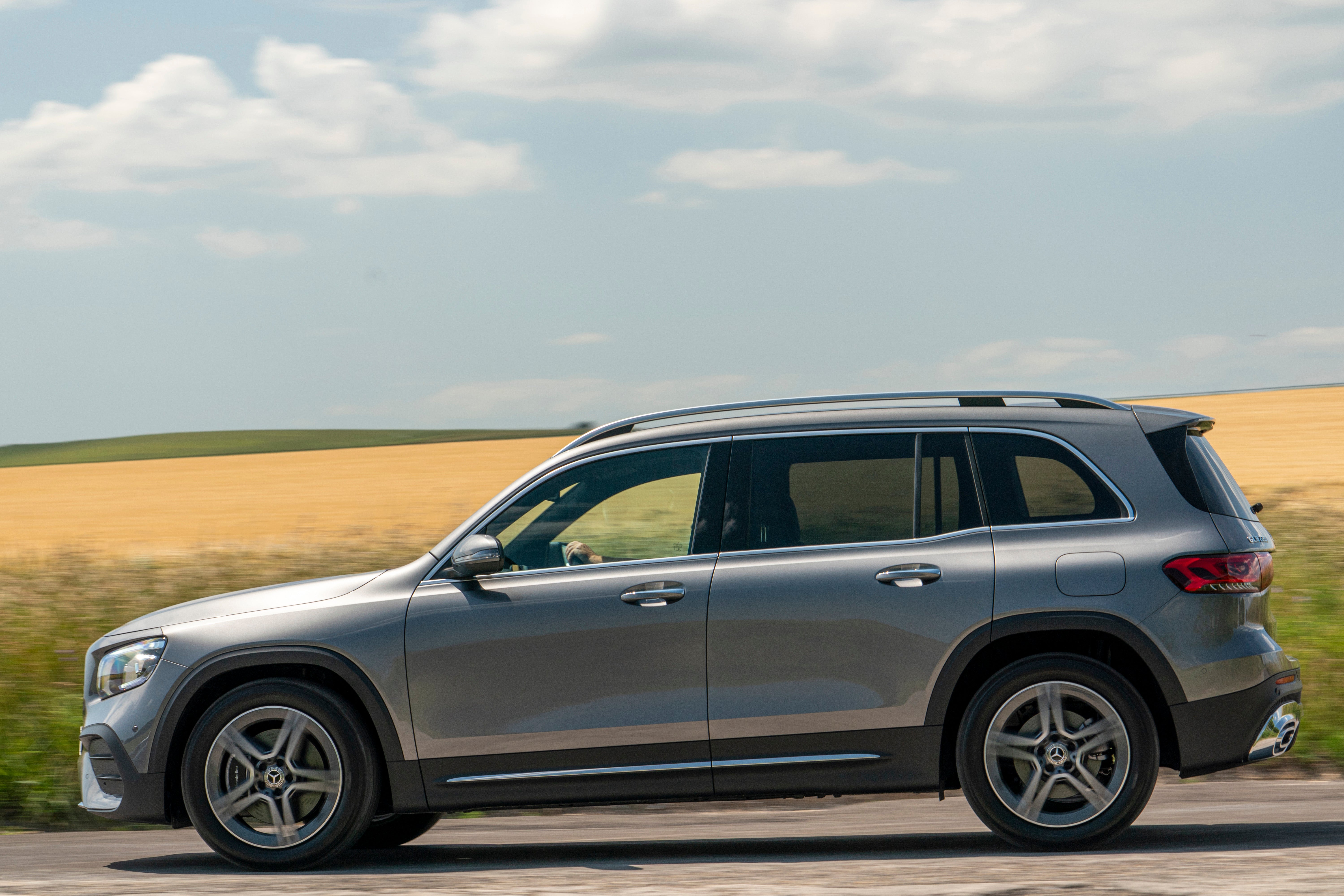 Proving that you don't need to drive a behemoth as a practical family SUV, the Mercedes GLB is a seven-seat alternative to cars like the Audi Q3 and Volvo XC40. It's based on the Mercedes A-Class and B-Class, yet its clever packaging means the GLB might make you think twice about bigger models like the Audi Q7.
You get a simply wonderful tech-packed interior, while the middle bench slides backwards and forwards allowing you to prioritise where you need space. It has 100mm more space between the front and rear wheels than an A-Class, but the rearmost seats are only really suited to occasional use. That's fine for those times when your child wants to bring friends home for tea, though.
In terms of engines, there's the usual mix of petrol or diesel power. If you want your family SUV to be a little more exciting, Mercedes even offers an AMG version badged the GLB 35. It's not cheap but it's pretty rapid, and sounds the part too.
Volkswagen Tiguan Allspace
Year launched: 2018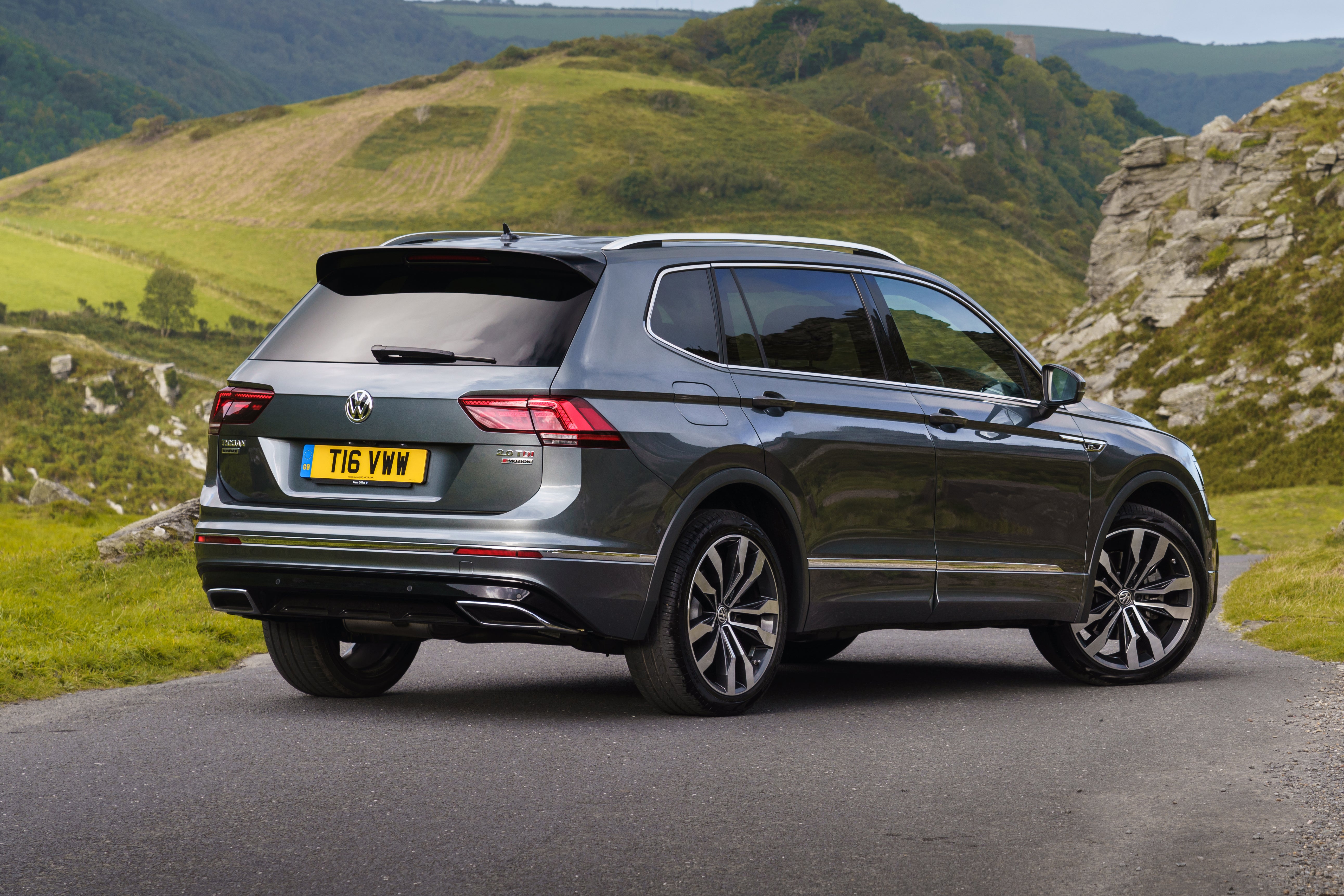 Like a semi-detached house that's been given an extension, the Volkswagen Tiguan Allspace is a slightly bigger, more versatile version of one of our favourite family SUVs. Closely related to the Skoda Kodiaq, the Tiguan Allspace competes with the likes of the Peugeot 5008, Hyundai Santa Fe and posher alternatives like the Land Rover Discovery Sport.
Just like the standard car, the Volkswagen Tiguan Allspace has a classy yet spacious cabin. While the third row of seats are hardly the last word in useability, they're fine for those occasions when you have more passengers than you know what to do with. With them dropped, the Tiguan Allspace's boot capacity is an impressive 760 litres.
The Volkswagen Tiguan Allspace is a popular family SUV that's been on sale since 2018, so you can save a considerable chunk of cash by seeking one out on the used market. Prices for a three-year-old example start from around £23,000.
Your family SUV questions answered
What is the best family SUV for fitting three child seats in a row?
The Audi Q7 is capable of carrying three child or baby seats across the second row. All models get three Isofix anchor points in the second bench, which means you can carry three child seats in a row.
What are the child and baby car seat laws in the UK?
It is the responsibility of the vehicle driver to ensure all passengers aged 14 and under are using the correct child seat or seat belt. A child must use a suitable child car seat until they're 12 years old or 135 centimetres tall, whichever comes first. Children over 12 or more than 135cm tall must wear a seat belt.
What's the best SUV for a family of 4?
It depends how old the children are, but as the best all round family SUV, the Skoda Kodiaq is hard to beat with masses of space, a huge boot and lots of Skoda's 'Simply Clever' features dotted throughout.
Reviews of more of the best family SUVs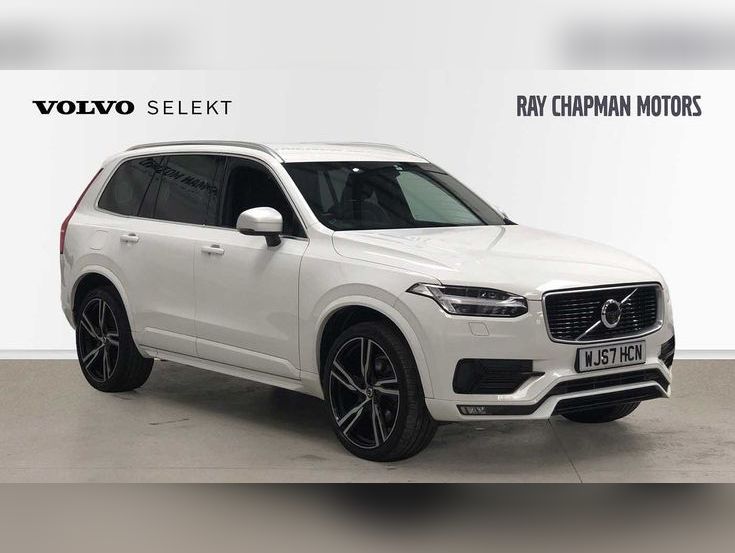 Volvo XC90
2.0 D5 PowerPulse R DESIGN Pro 5dr AWD Geartronic
Manufacturer Approved
Ray Chapman Motors Volvo York

Yorkshire, YO266RA
HP: £1,047.93/mo
Representative example: Contract Length: 36 months, 36 Monthly Payments: £1,047.93, Customer Deposit: £5,775.00, Total Deposit: £5,775.00, Total Charge For Credit: £5,000.48, Total Amount Payable: £43,500.48, Representative APR: 9.9%, Interest Rate (Fixed): 5.09%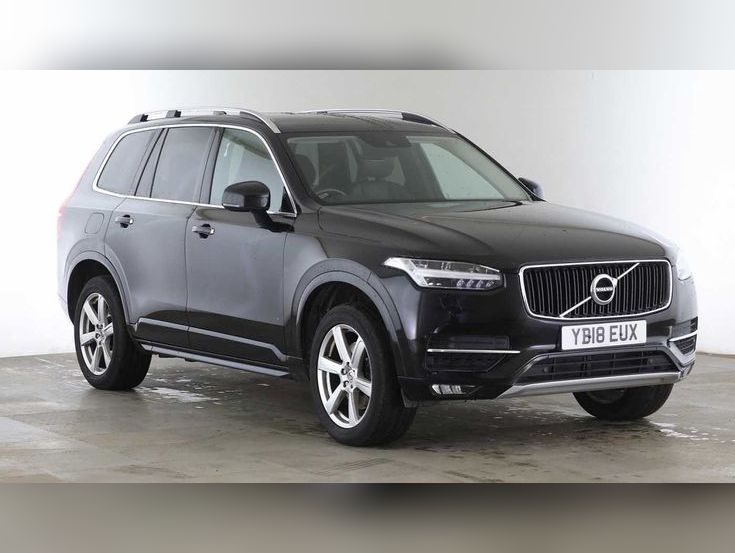 Volvo XC90
2.0 D5 PowerPulse Momentum 5dr AWD Geartronic
Endeavour Volvo Watford

Hertfordshire, WD188TF
PCP: £615.17/mo
Representative example: Contract Length: 37 months, 36 Monthly Payments: £615.17, Customer Deposit: £5,849.00, Total Deposit: £5,849.25, Optional Final Payment: £16,130.38, Total Charge For Credit: £5,130.75, Total Amount Payable: £44,125.75, Representative APR: 6.9%, Interest Rate (Fixed): 6.9%, Excess Mileage Charge: 14.9ppm, Mileage Per Annum: 10,000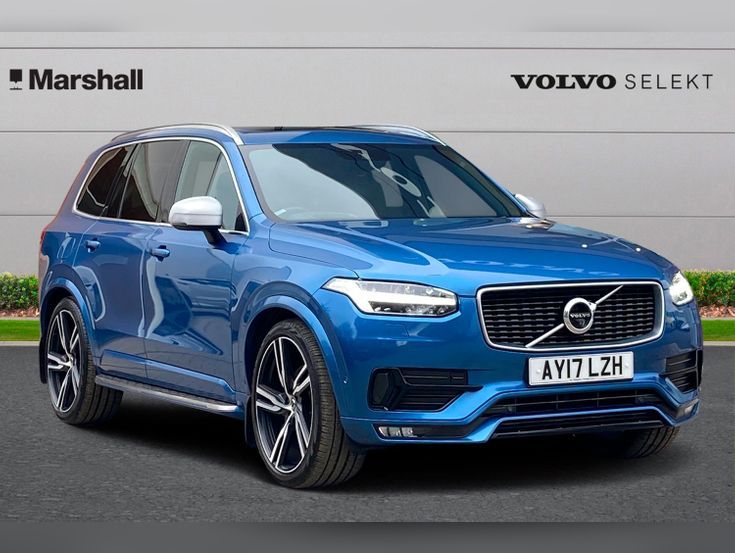 Volvo XC90
2.0 D5 PowerPulse R DESIGN 5dr AWD Geartronic
Manufacturer Approved
Marshall Volvo Grantham

Lincolnshire, NG317UH
Finance is available. Speak to the dealer to find out more
Discover more expert guides from heycar