Best hot hatches for £25,000

Written by
Russell Campbell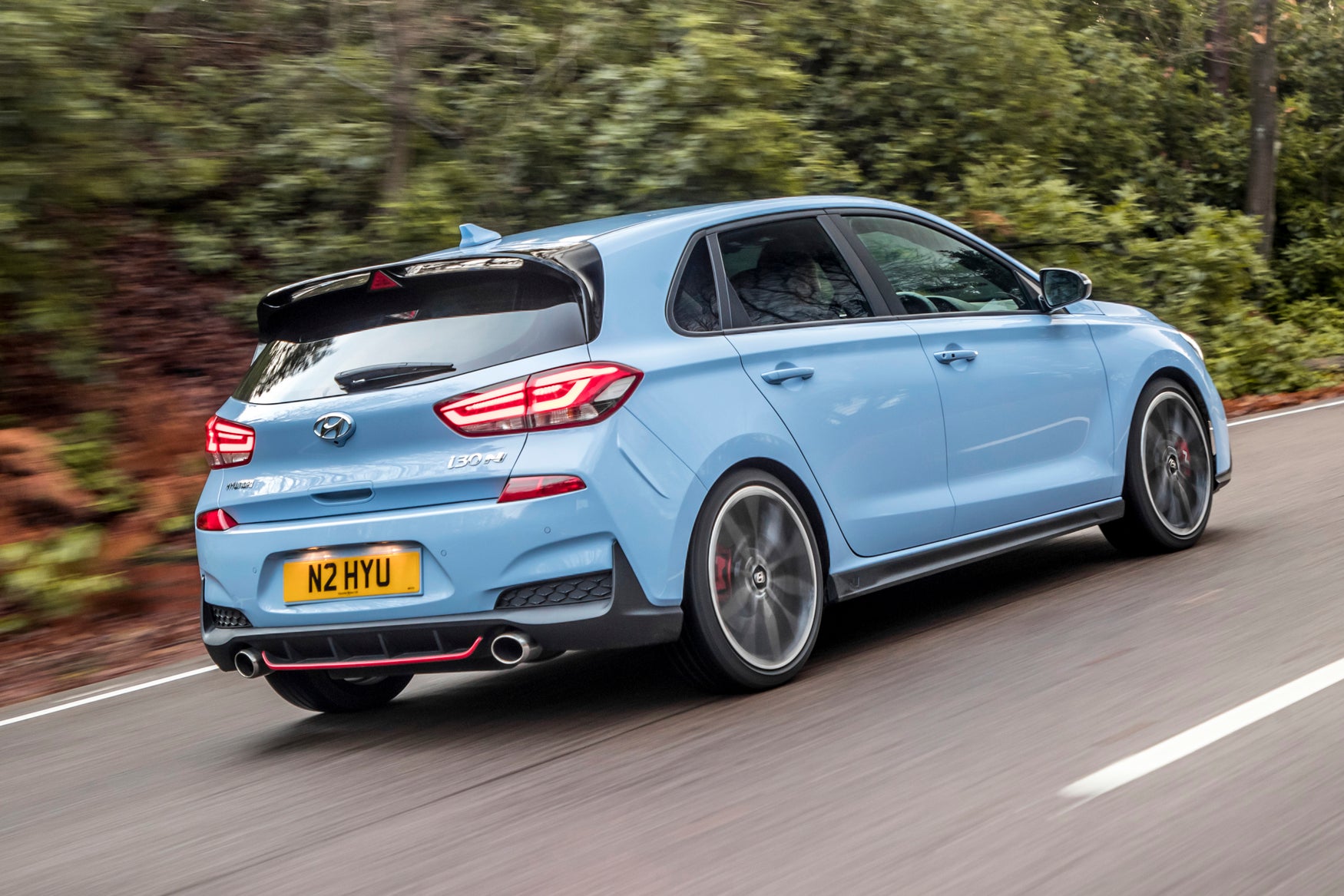 Looking to choose from a list of the best hot hatches for £25,000? You've come to the right place.
This list of the best hot hatches for £25,000 gives you a range of sizes to choose from and includes cars that are conservatively styled or a little more outlandish if that's what you prefer.
All the cars share one thing in common – they're all quick. That said, they deliver their performance in different ways. You can choose from front, rear or four-wheel drive and cars with three, four, five or six-cylinder engines. We also have older models from posh brands or nearly-new cars from mainstream manufacturers. Keep reading for heycar's guide to the best hot hatches for £25,000.
Honda Civic Type R
Year launched: 2017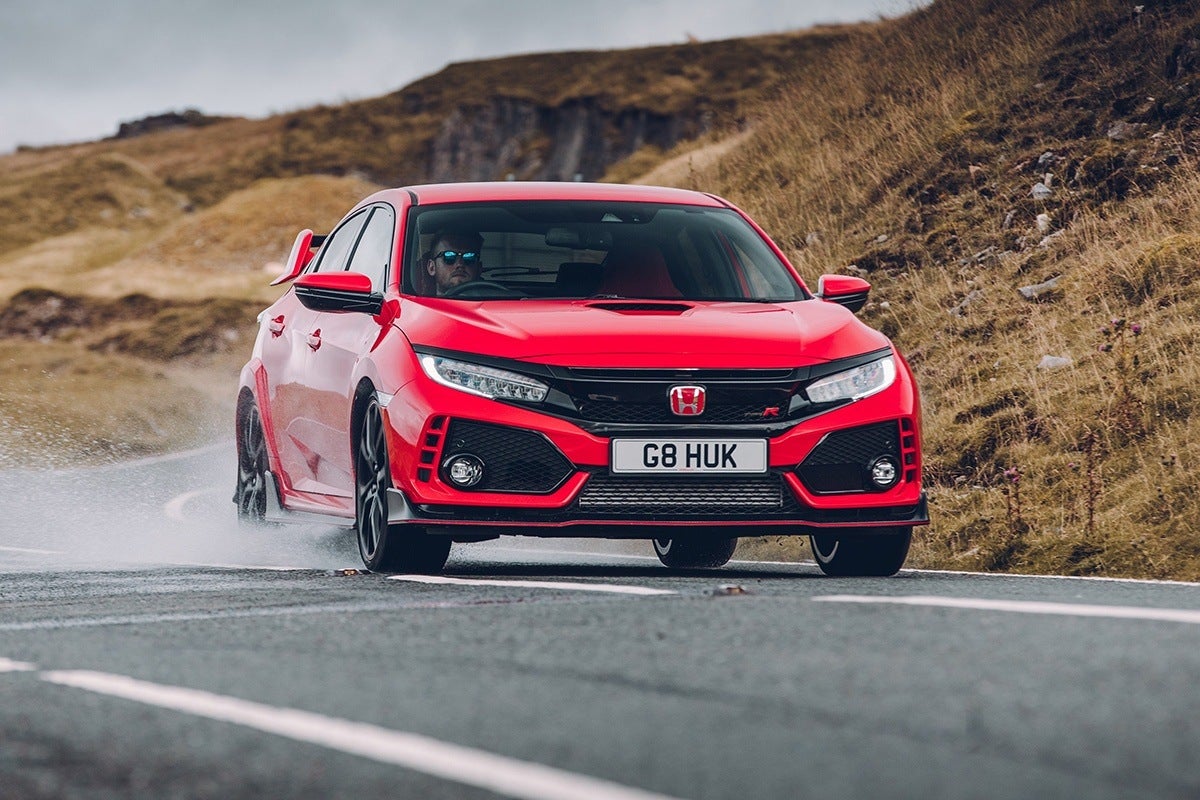 Let's just say the Honda Civic Type R's styling might be your biggest hurdle to purchase – you either like it or you hate it – but it deserves its place at the top of this list of the best hot hatches for £25,000. After all, if supercars can get away with having outlandish styling, why can't hot hatches?
Particularly because the Civic Type R will give most supercars a run for their money on A and B roads. That comes thanks to a combination of a 320PS 2.0-litre turbocharged engine, a limited-slip differential that gives it limpet-like grip, direct steering and adjustable dampers.
It can be rock solid one minute and soft and cosseting the next. That makes the Honda entirely usable as does its infotainment screen that's fitted with Apple CarPlay and Android Auto and its interior, which is nicely built, has space for four and a large boot.
Ford Fiesta ST
Year launched: 2018

The Ford Fiesta ST does exactly what a hot hatch should do – its low price brings hot hatches to the masses and it's cheap to run for a performance car. It's also entirely usable every day.
Its tiny 1.5-litre three-cylinder engine is turbocharged to produce 200PS, getting it from 0-62mph in 6.5 seconds accompanied by pops and burbles from its unassuming twin exhausts. It's a pointy little car that loves corners.
Yet it's also much easier to live with than the old model. You get a large infotainment screen that's compatible with your smartphone's apps and an interior that is spacious enough for four and a cabin that's much quieter on the motorway than the old ST. It can even return nearly 50mpg.
Volkswagen Golf R
Year launched: 2014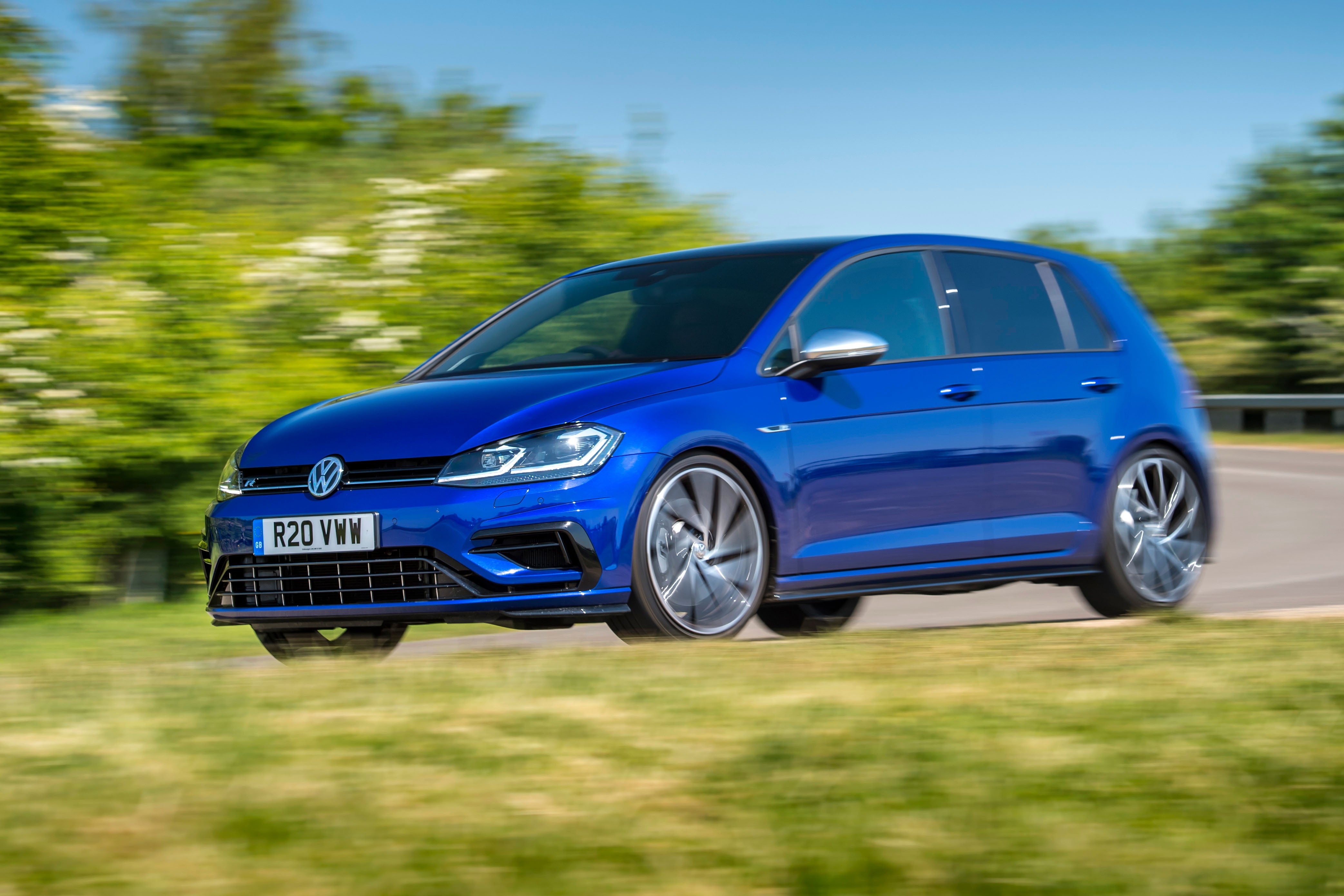 The Volkswagen Golf R can be credited with bringing supercar performance into the hands of mere mortals who don't want to draw attention to themselves.
Fitted with its optional twin-clutch gearbox, the Golf R can crack 0-62mph in less than five seconds yet, because it sends all its power to four wheels, it does it without drama. And, like the standard Volkswagen Golf, it's a comfortable car you won't regret using daily.
Inside, it does without the sporty tartan touches you get in the Volkswagen Golf GTI, but almost all the plastics are soft squidgy and expensive to the touch. The cabin is spacious enough for four people and the boot is very practical.
Renaultsport Megane R.S.
Year launched: 2018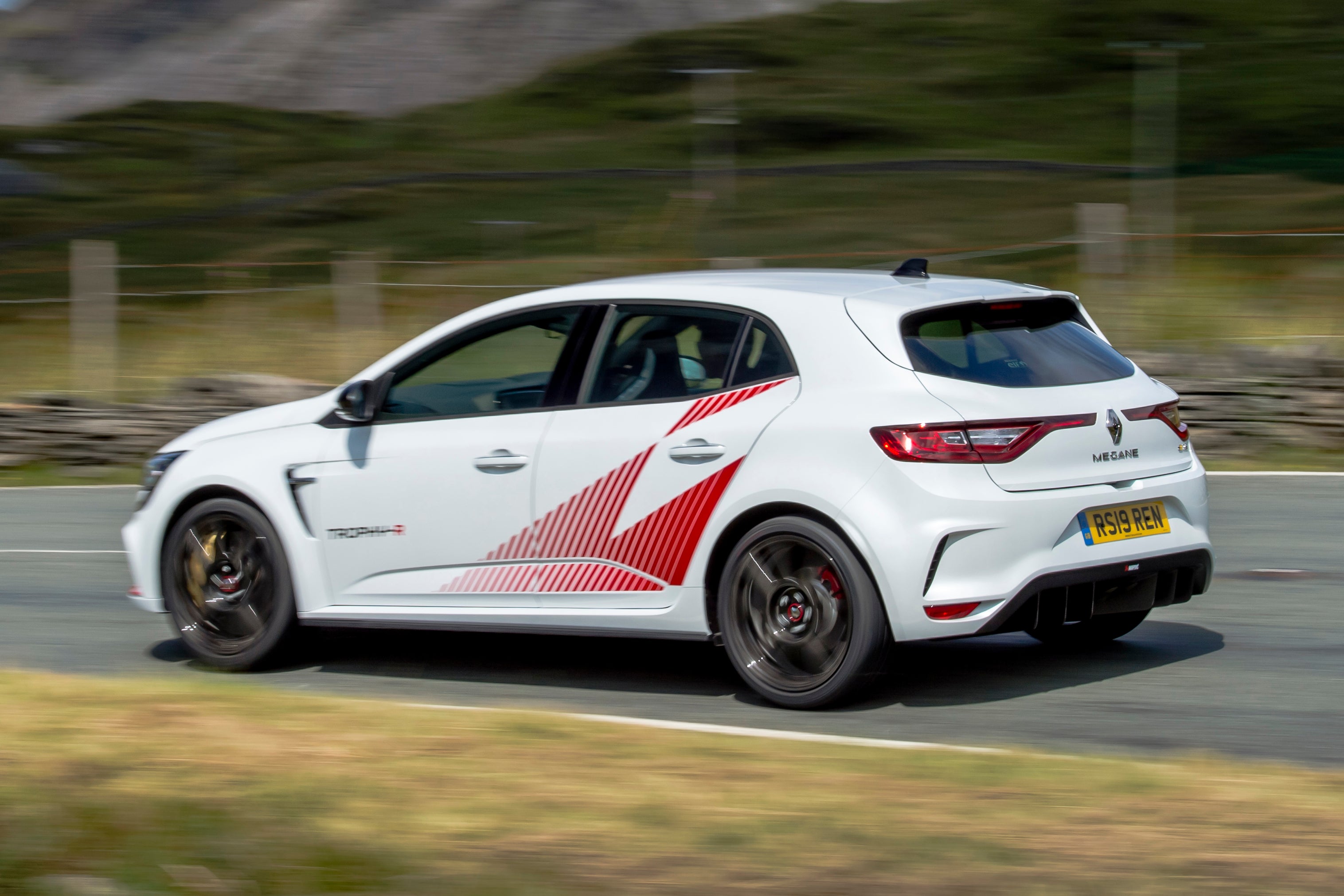 The Renaultsport Megane 280 R.S. caps a lineage of some of the best hot hatches ever made so it's got a lot to live up to. Power comes from a 1.8-litre turbocharged engine producing – you guessed it – 280PS.
That gets it from 0-62mph in as little as 5.7 seconds (if you spec the optional twin-clutch gearbox), plus its sharp steering and nailed down body control make it agile in corners. That being said, the firm ride might not be the easiest to live with every day.
The cabin is entirely habitable, though. You get a large portrait-style infotainment screen and can add upgrades like a powerful Bose stereo. The five-door body makes it easy for four people to get in and get comfortable and the boot is also quite large.
Volkswagen Golf GTI
Year launched: 2013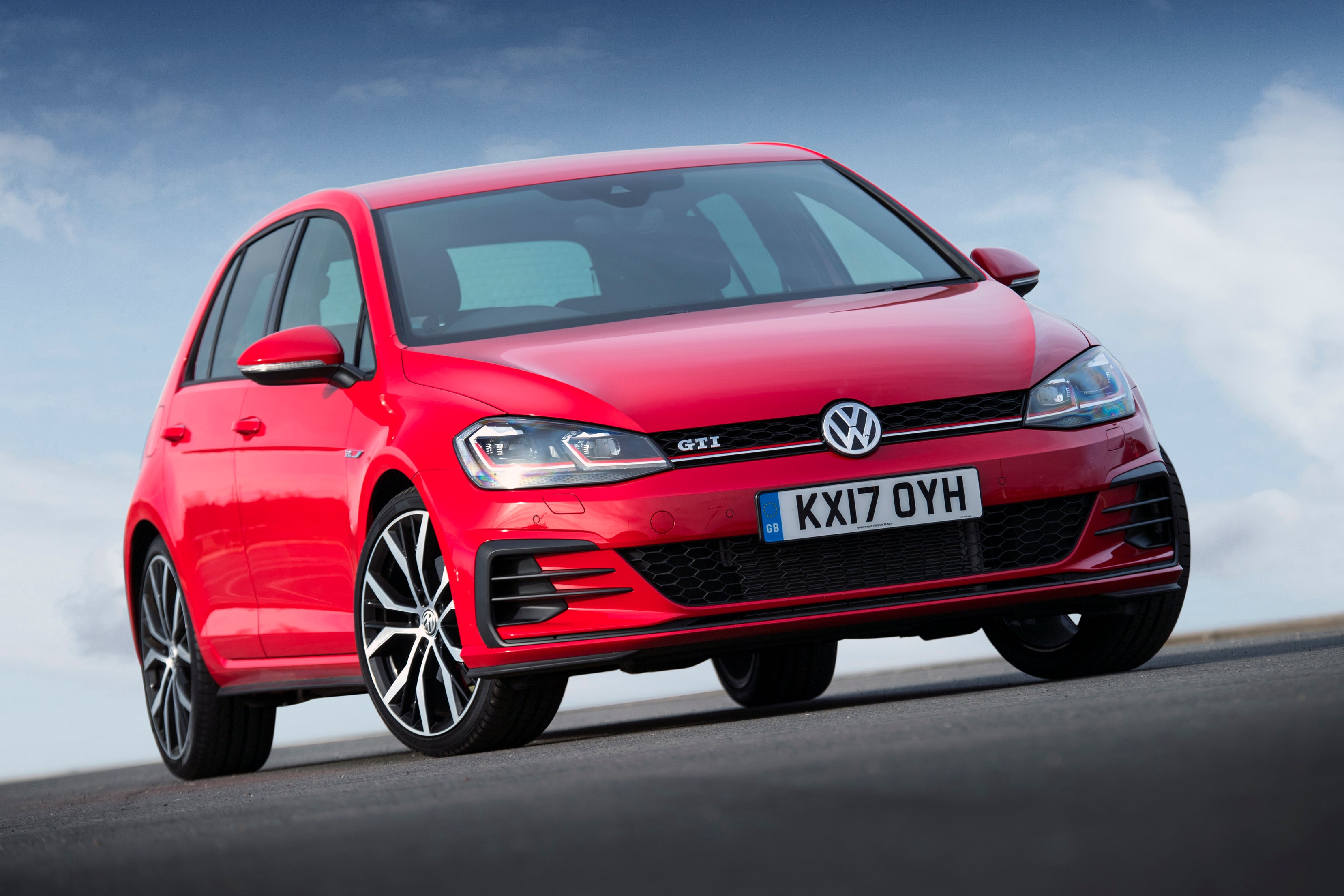 The Volkswagen Golf GTI is the hot hatch for sensible people. It gets a few subtle styling tweaks but nothing too OTT and while it's much faster than the standard Volkswagen Golf. it's just as easy to live with.
The Performance Pack model makes the most sense because it adds a grip-finding limited-slip differential, bigger brakes and boosts power from 220 to 245PS to get you from 0-62mph in 6.2 seconds. It's great fun in corners but is very comfortable when you're not in the mood.
The GTI has an interior quality that most hot hatches can only dream of and it's also very easy to use. Its interior has space for four people and the boot is large, square and well designed. It's the definition of a usable performance car.
Hyundai i30N
Year launched: 2018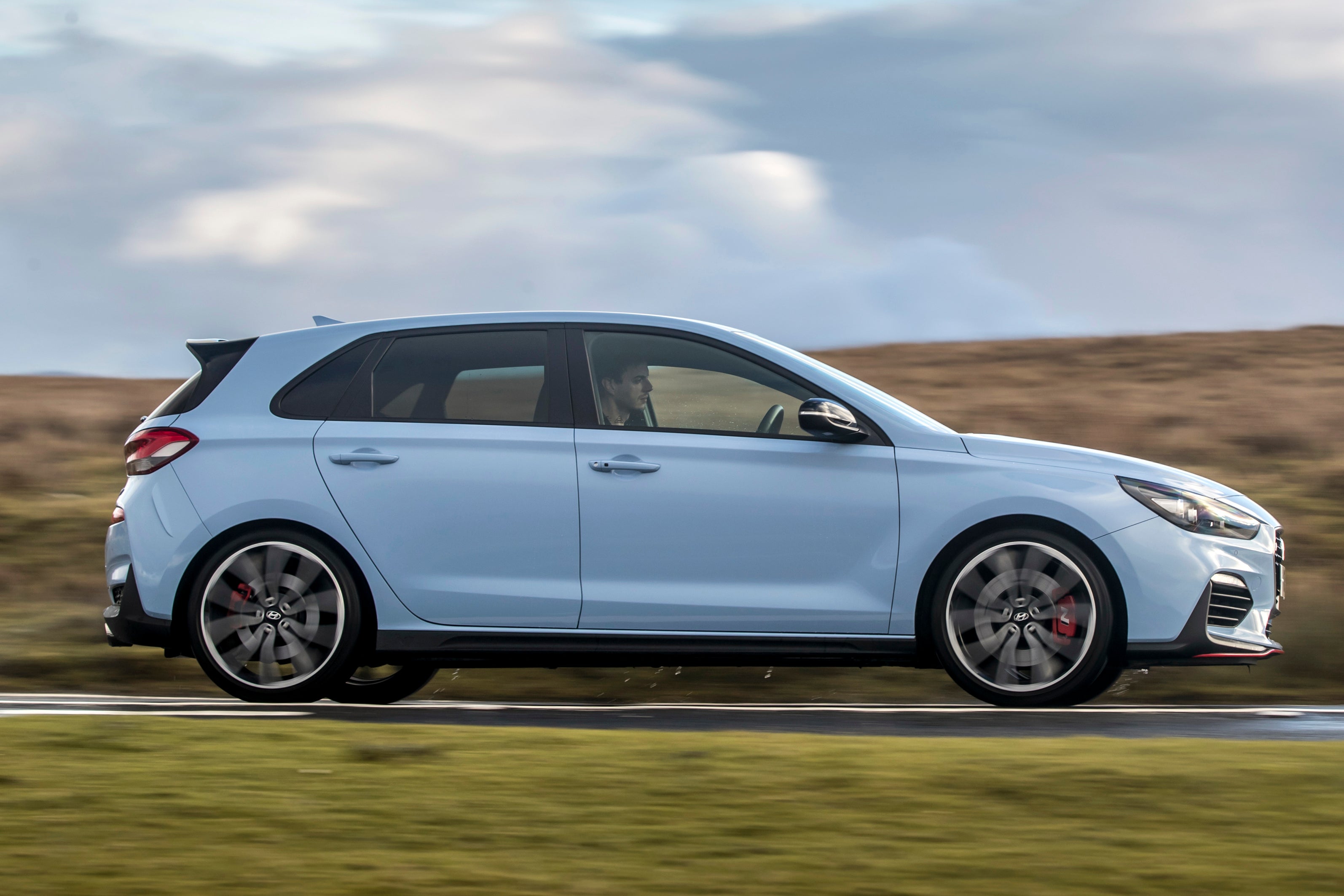 The Hyundai i30 N is Hyundai's first (very good) attempt at a hot hatch and the company took the job so seriously they poached Albert Biermann, formerly Vice President of BMW's M Performance Division, to build it. We imagine his first day with a Hyundai i10 company car went down well...
The i30N is powered by a 275PS 2.0-litre engine that gets from 0-62mph in 6.1 seconds, accompanied by what sounds like automatic gunfire from its racy twin exhausts. Everything – from its limited differential to its steering – is adjustable in the Hyundai, so you can get it just as you want it.
Okay, so its ride is firm and the cabin is quite noisy at speed, but the four adults will fit inside with no issues, you get a practical boot and the interior is logically designed. A five-year warranty means most cars on sale will still have some cover.
BMW M140i
Year launched: 2016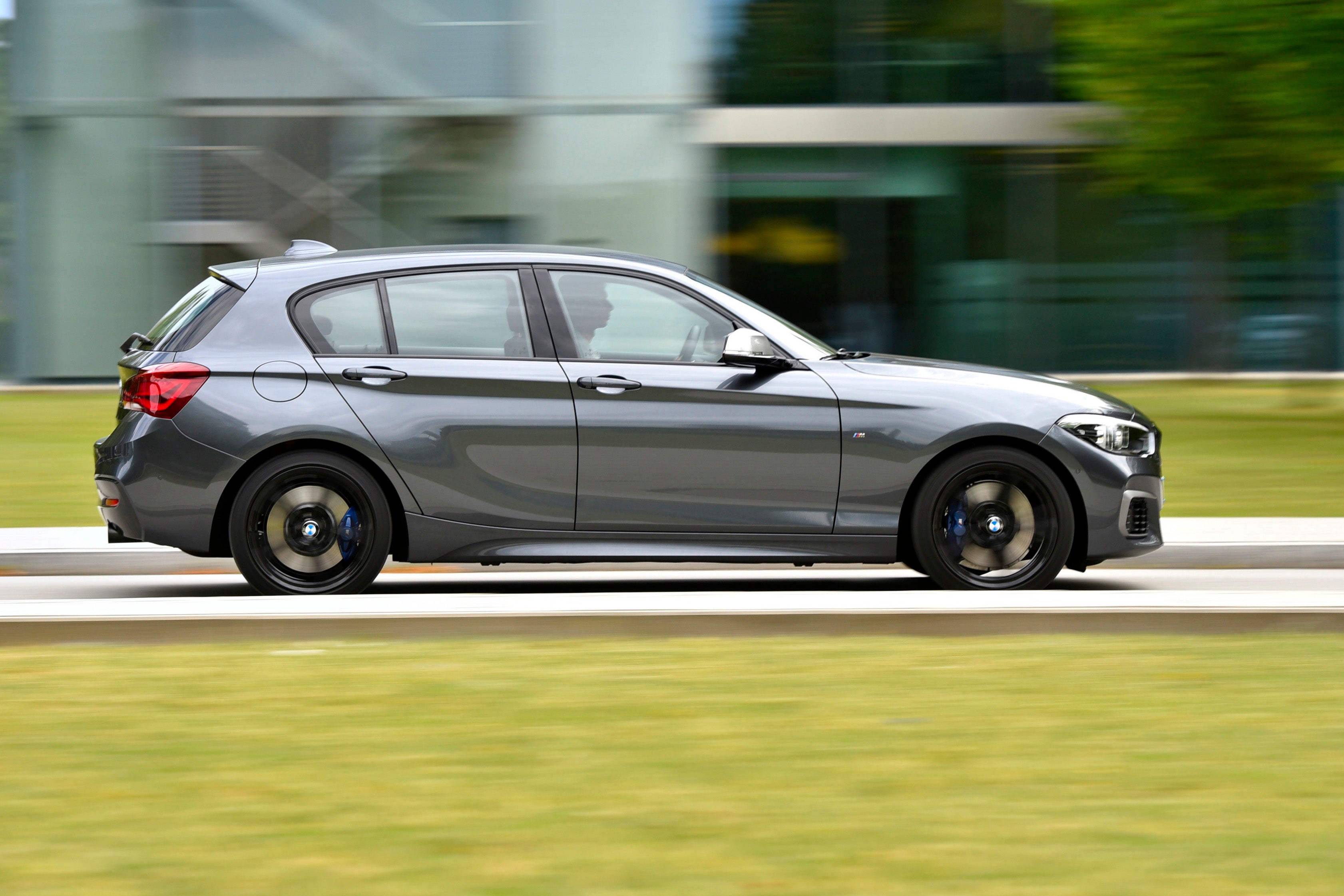 BMW's take on the hot hatch was quite different to everyone else's thanks to its turbocharged straight-six engine producing 340PS (and a growling engine note) and rear-wheel drive.
With all that power going to the back, you could wag the BMW's tail out of corners with little effort and with 0-62mph taking less than 4.5 seconds, it's quicker than most of the cars here. Yet fitted with BMW's optional automatic gearbox and adjustable dampers, it was also very comfortable.
Cabin quality isn't far off what you'd expect in a larger BMW and the upgraded infotainment system has a large colourful screen. Inside, you get plenty of space up front, but the BMW isn't all that roomy in the rear and its boot is quite small.
Audi RS3
Year launched: 2015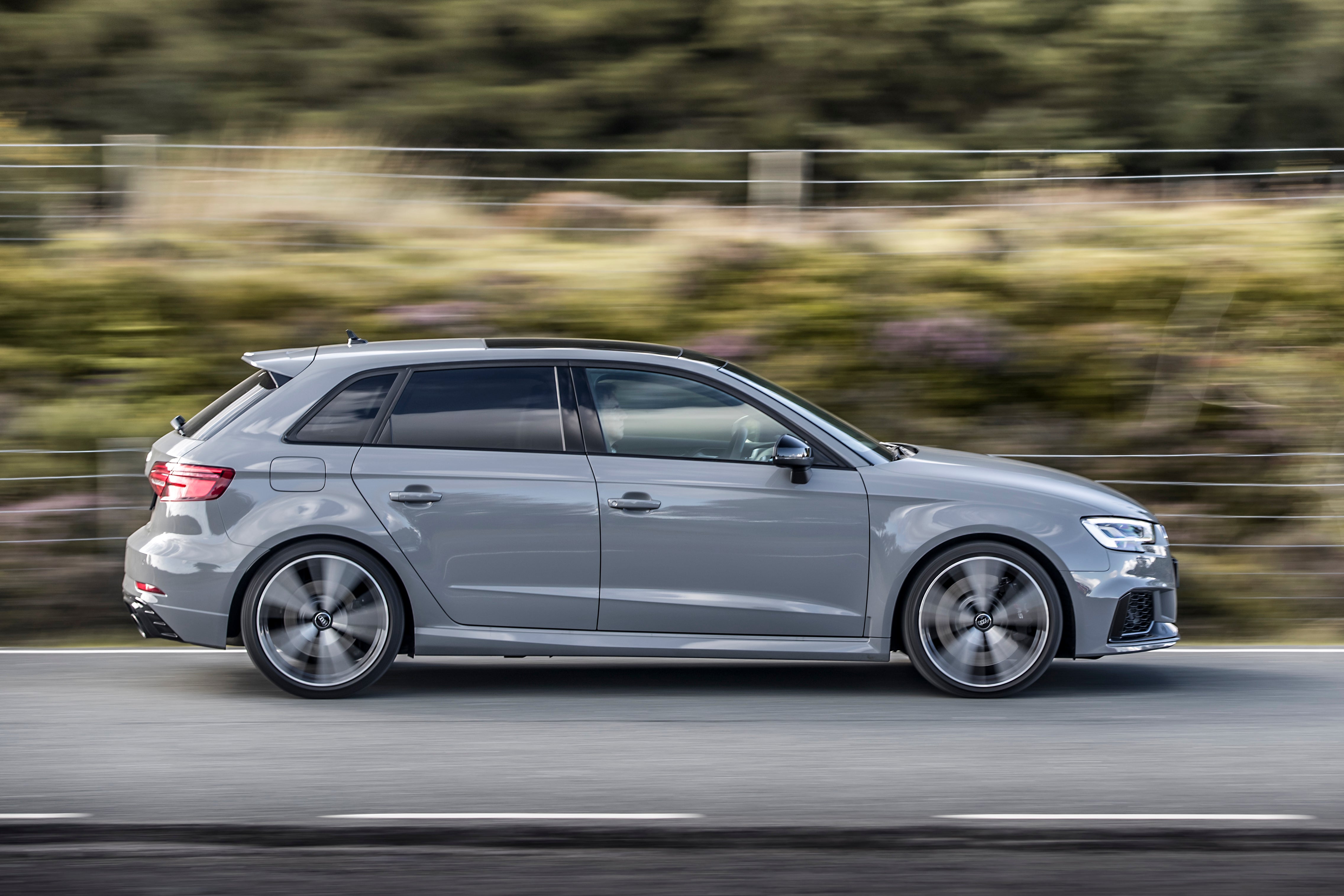 The Audi RS3 proves that sensible Audi has a dark side. It packs a 400PS 2.5-litre five-cylinder engine that catapults it from 0-62mph in just 4.1 seconds – just a few tenths slower than an Audi R8 supercar.
The noise it makes leaves almost as big an impression as the performance – its bassy warble sounds like nothing else. That makes up for the fact that the RS3's dull steering and lack of front end bite mean it's not that much fun in bends.
There's no doubting the interior quality, though, and you get a brace of crystal clear digital screens. It's also spacious inside with room for tall adults front and back and a practical boot.
Mercedes-Benz A45 AMG
Year launched: 2013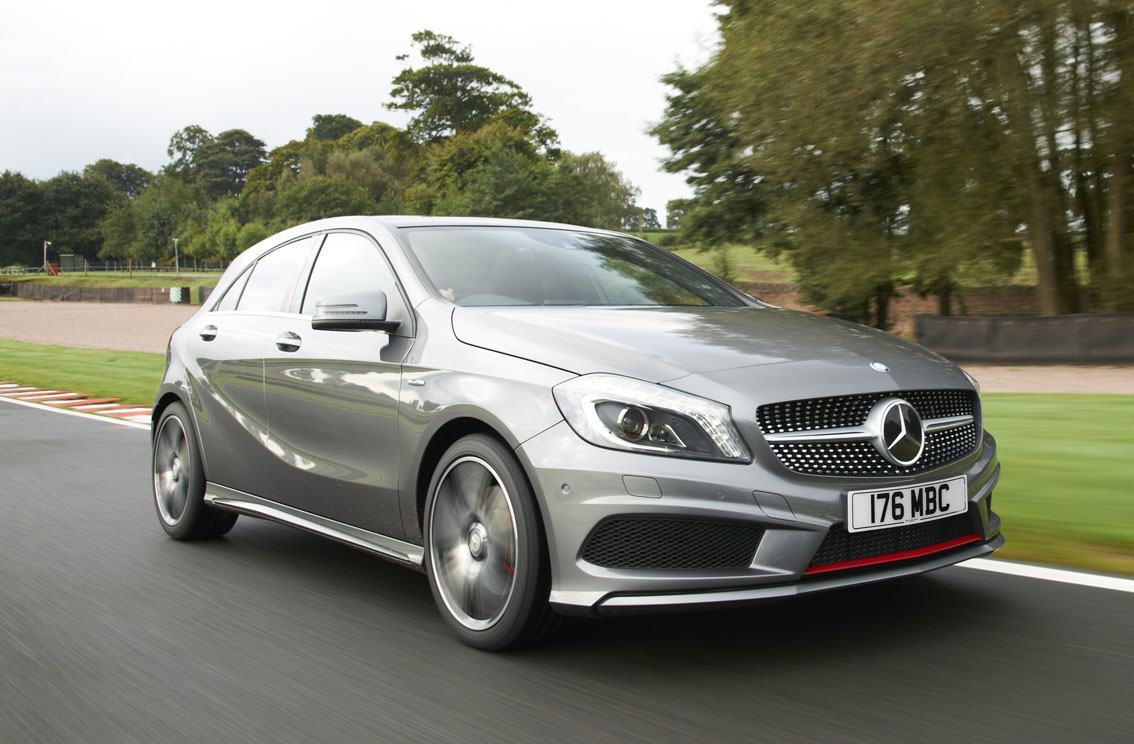 While Mercedes might be a company that's known for its restraint, restrained isn't something you could accuse the Mercedes A45 AMG of being. Its pumped up looks are only overshadowed by the explosive crackles that come out of its exhaust.
That exhaust is connected to a 2.0-litre four-cylinder engine that's been turbocharged to the hilt to produce 381PS – enough to get the baby Mercedes from 0-62mph in under four seconds, aided by a fast twin-clutch gearbox and four-wheel drive.
It's not even very Mercedes-y on the inside. You get figure-hugging bucket seats, coloured seat belts and coloured dashboard highlights. That said, it's still reasonably practical with room for four adults and a boot that's awkward to load but reasonably spacious.
Peugeot 308 GTI
Year launched: 2015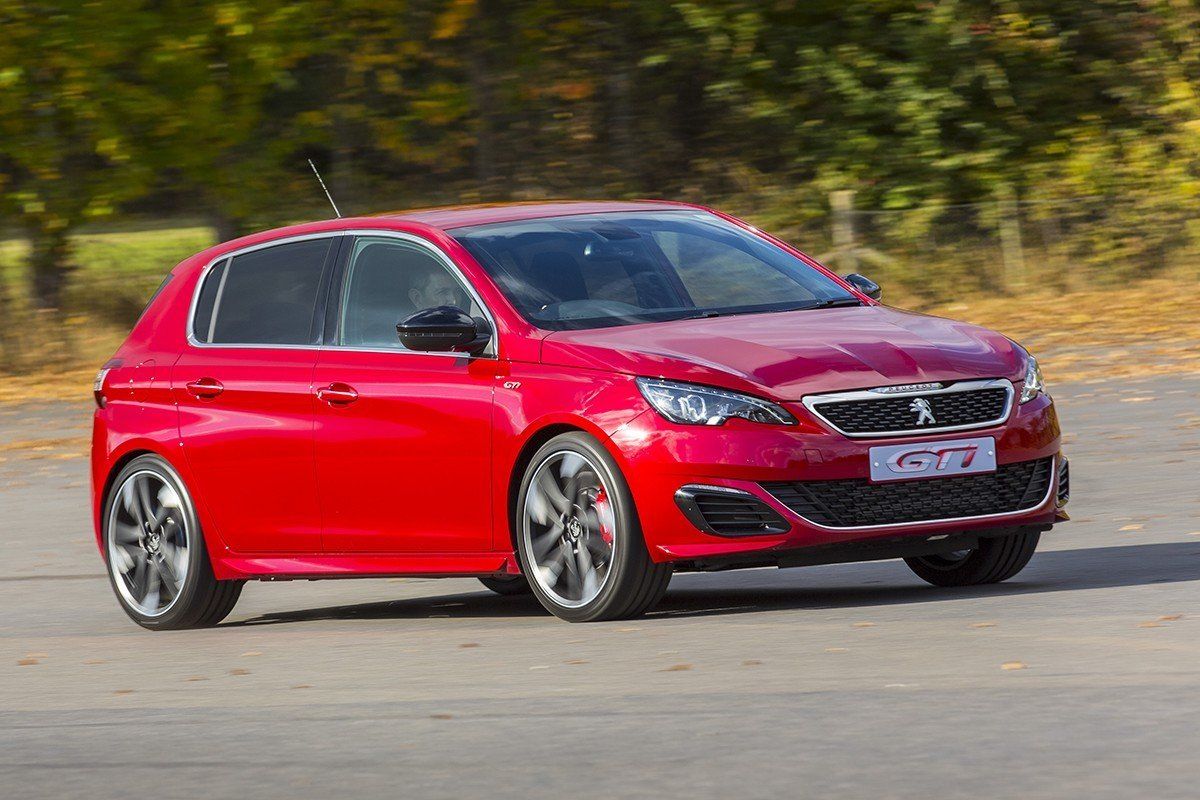 The Peugeot 308 GTi has taken a subtle approach to its styling in an attempt to mimic the appeal of the Volkswagen Golf GTI. You might like it or you may be disappointed it looks very similar to the standard model.
That said, it's not subtle to drive. Its 1.6-litre four-cylinder engine might be smaller than you get in most alternatives, but it still pumps out a hearty 280PS which is enough to get it from 0-62mph in six seconds.
The smaller engine means the 308 is light on its feet in corners – up to 200kg lighter than some rivals – the stiff suspension gives great body control and a limited-slip differential provides lots of grip out of corners. Nevertheless, like the standard Peugeot 308 it's still a practical hatchback and surprisingly good on fuel.
The best hot hatch of 2021 is the Honda Civic Type R. Okay, everyone won't love its race car looks but they do at least reflect its mind-boggling performance. That said, it can also be very comfortable and its interior is spacious.
Deciding what is the best hot hatch to buy depends on year needs. If you want a car that delivers race-car-like performance, choose the Honda Civic Type R. If you want a car that's lots of fun but also very affordable, choose the Ford Fiesta ST.
The best-all round performance car here is the Volkswagen Golf R. It delivers an engaging mixture of outright performance and everyday usability. It's cheaper to buy than premium models, but feels just as nice inside and has space for four adults and their stuff.
Reviews of more hot hatches for £25,000