Best large cars for off-roading

Written by
Russell Campbell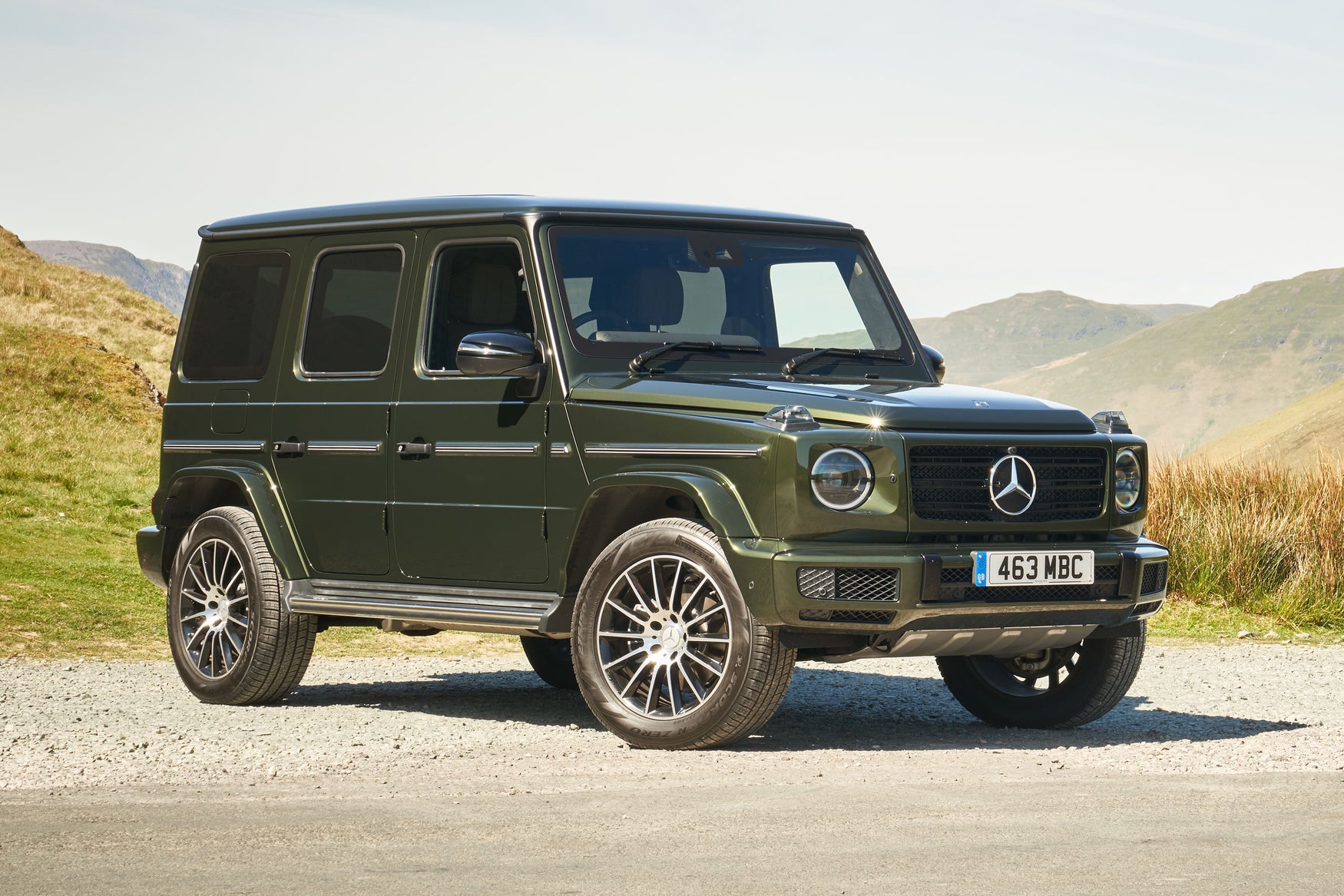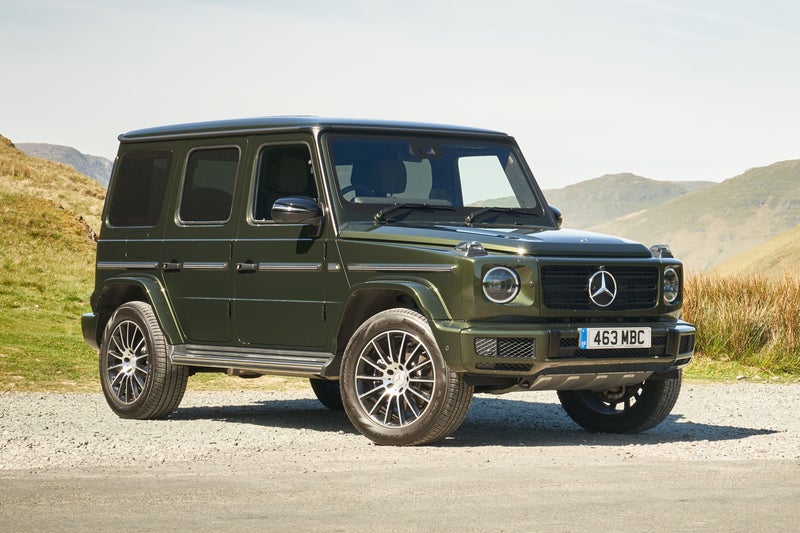 Looking to pick from a list of the best large off-roaders? Our team of experts has searched our cars for sale to find the best cars that are ideal for off-roading.
All the cars here have been chosen because they are the best large off-roaders. They offer near unstoppable off-road ability but they're all also very practical. We have chosen a list of large off-roaders that includes everything from well-priced workhorses to luxury SUVs that can roll their sleeves up and get mucky, so keep reading for heycar's guide to the best large cars for off-roading.
Land Rover Defender
Year launched: 2020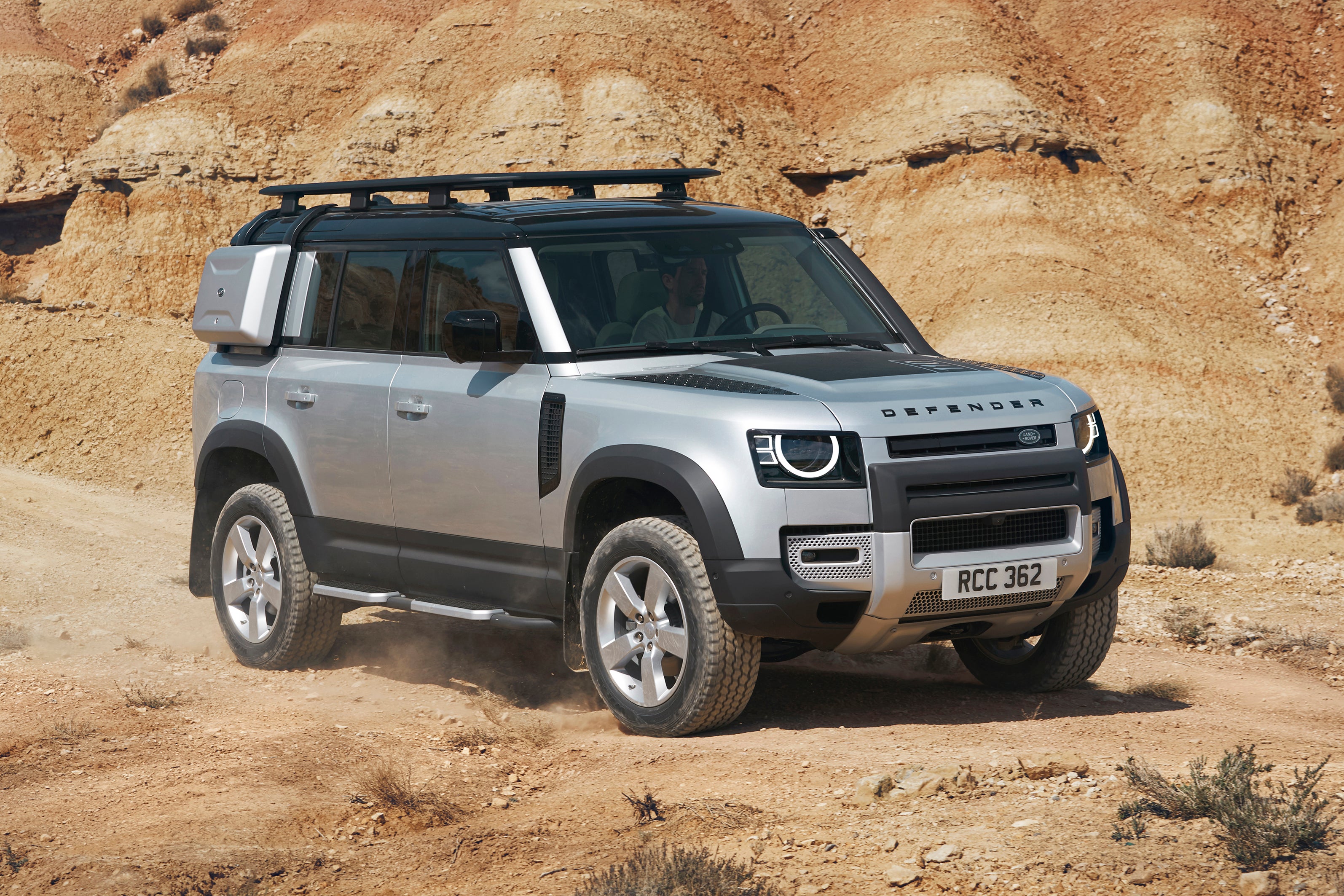 It took Land Rover 70 years to come up with an all-new replacement for the old Defender, but the wait means you now get an SUV that is both very rugged and a lot more liveable than the old car.
Unlike it, the new Defender feels like it can corner without toppling over in bends and while it's still quite pricey to run, it at least counters that with decent performance. Naturally, it's still great off-road with a four-wheel-system that can read the terrain and adapt accordingly.
You can really feel the revolution the inside where the old Defender made a 10-year old van seem luxurious. Now you get a large infotainment screen, pretty finishes and interior space that reflects its sizeable exterior.
Audi Q7
Year launched: 2015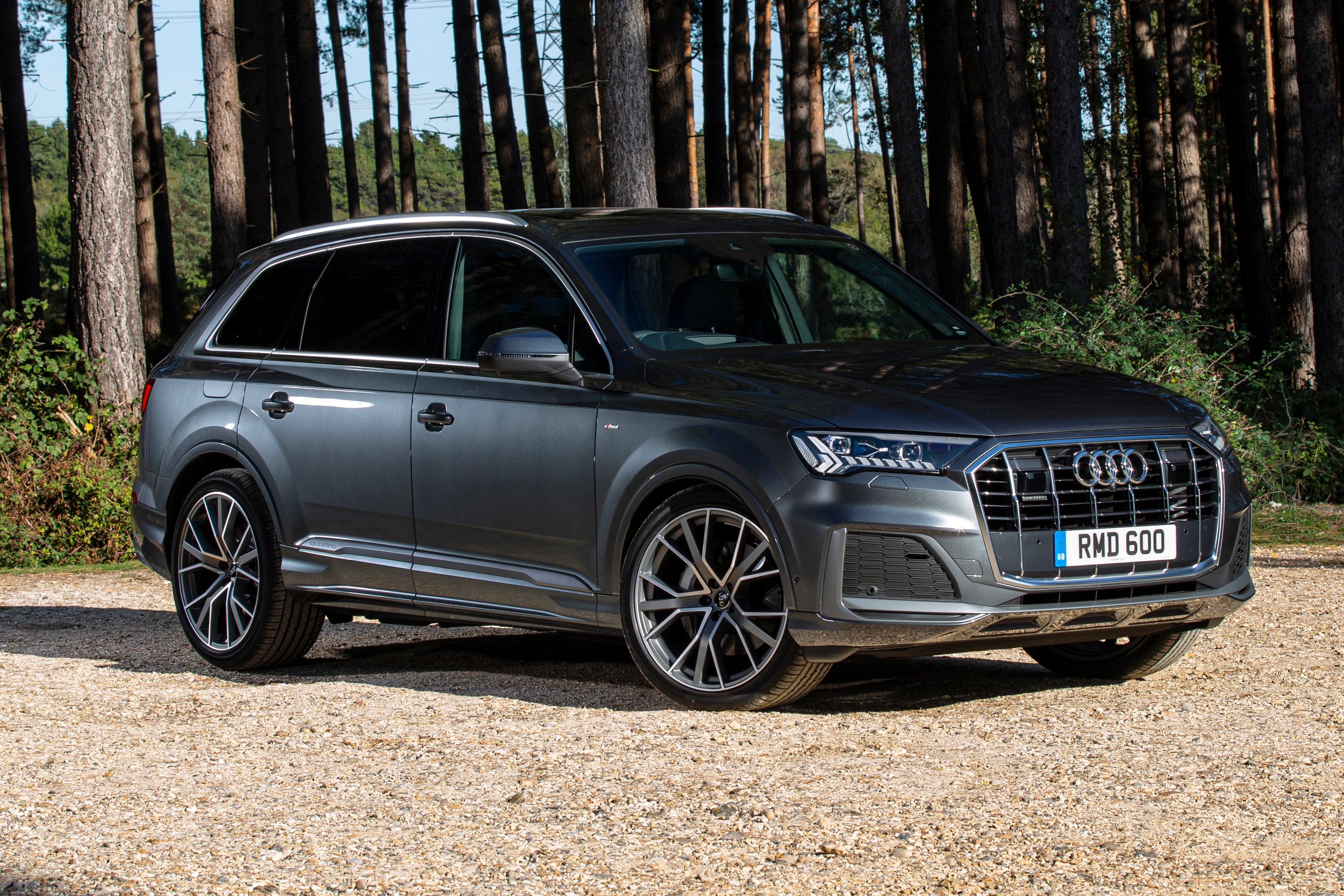 It would be easy to dismiss the Audi Q7 as an SUV that's all about image but in reality, it's a capable off-roader. Its optional air-suspension can raise the body out of the way of rocks, you get proper four-wheel drive and all the engines have plenty of power.
The best of the bunch is the TDI 50 3.0-litre diesel which produces 286PS. It has more than enough power to make the Q7 feel quick on-road and it's also quiet and smooth, meanwhile, it's lowdown torque means you have plenty of oomph when your driving at slow speeds off-road.
You don't have to compromise on the stuff Audi does very well, though. The Q7 feels very well built and comes with no less than three colourful infotainment screens. It can carry up to seven adults or you can leave it as a five-seater with a huge boot.
Volkswagen Touareg
Year launched: 2018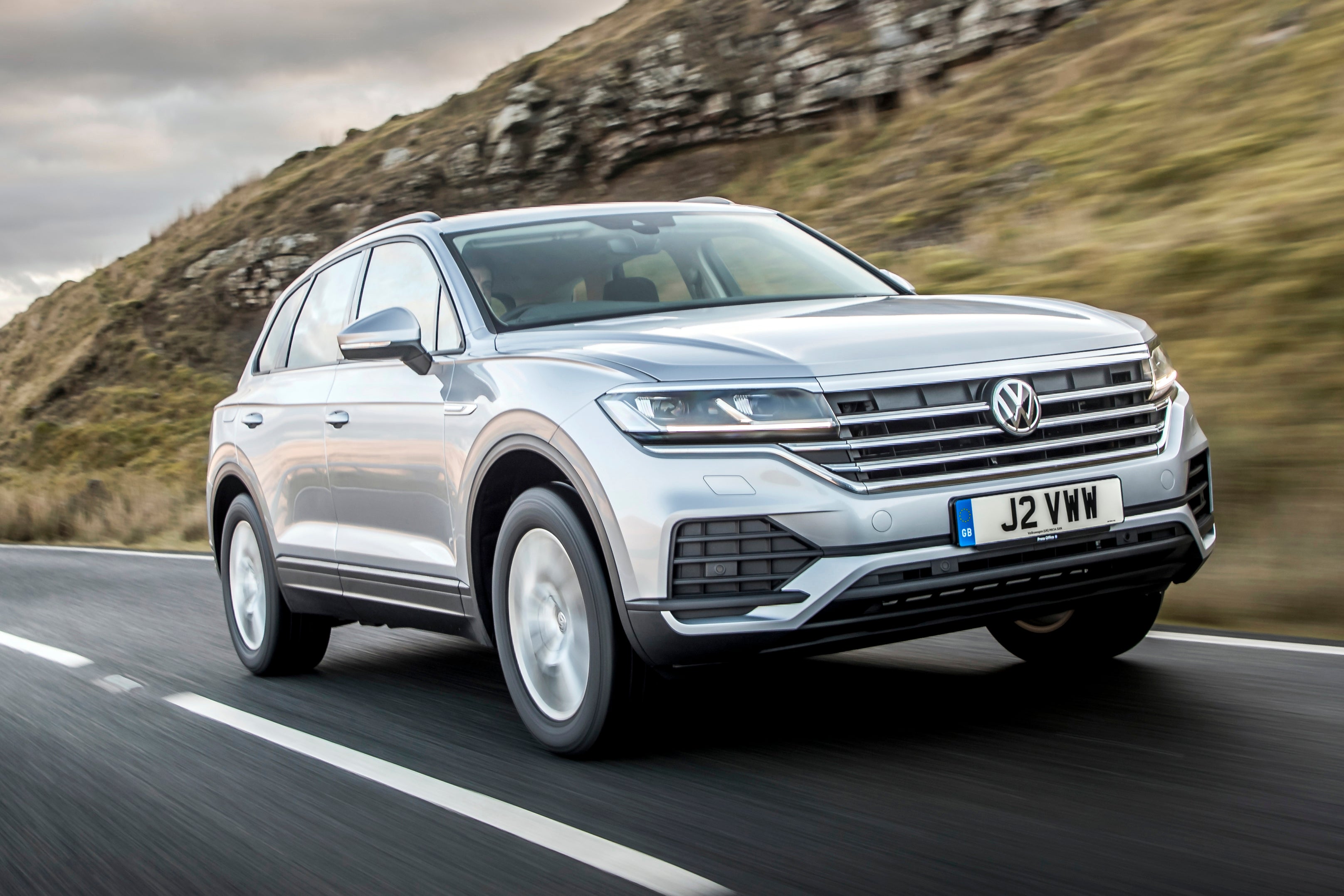 The Volkswagen Touareg is another of the best large cars for offroading. Volkswagen might not be a brand steeped in off-roading heritage but fitted with the right tyres, the Touareg will get almost anywhere.
That said, it also has excellent on-road manners. Its air suspension is very comfortable and its engines are very quiet. You can choose from petrol or diesel models, although we'd choose the latter if you don't want to absorb crippling runnings costs.
Inside, the Touareg is distinguished by its vast central infotainment screen, although you also get a digital instrument binnacle that can display a large sat-nav map exactly where you want it. Volkswagen doesn't bother fitting the Touareg with a third row of seats, instead, you get space for five and a massive boot.
Porsche Cayenne
Year launched: 2017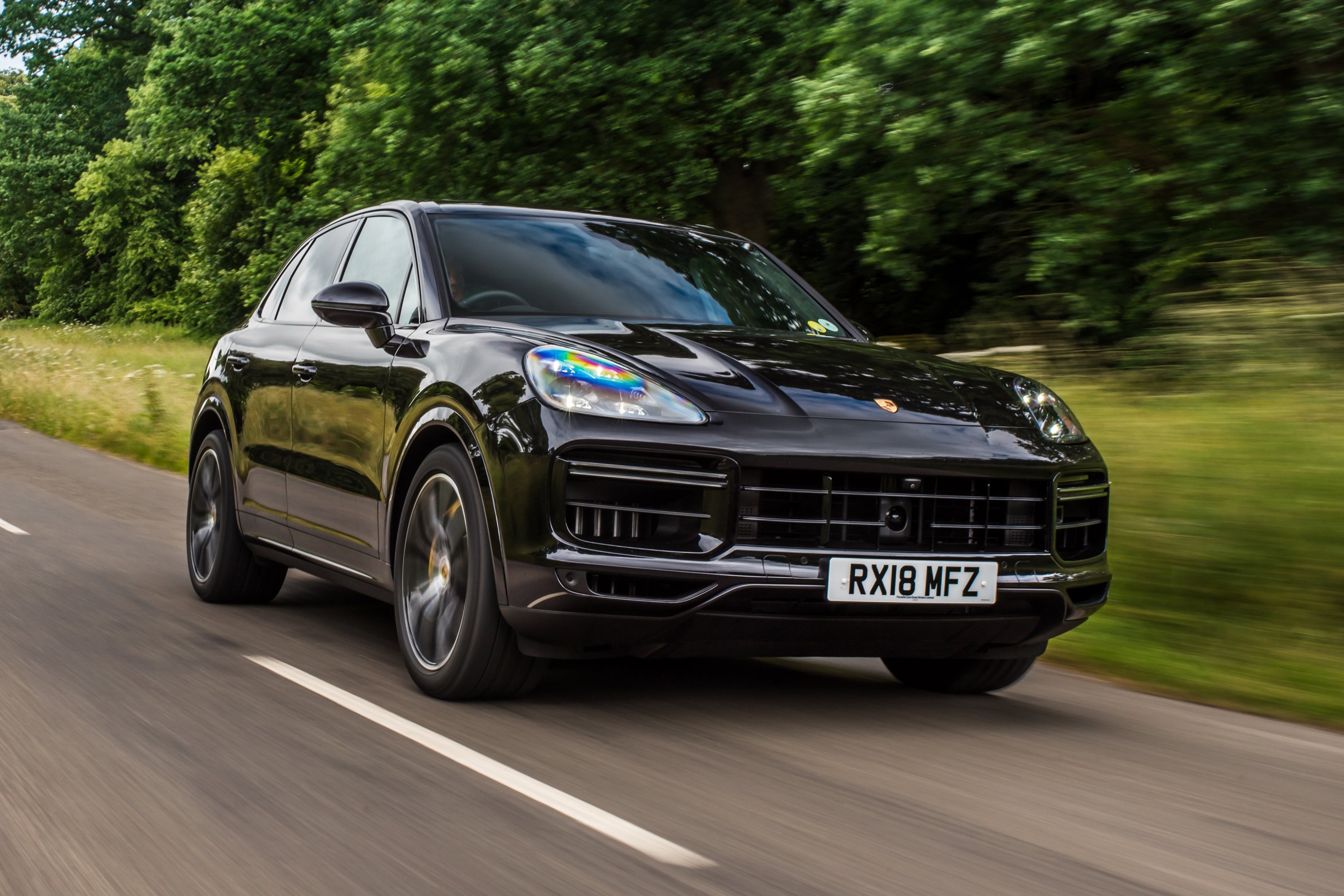 It might not look like it, but the Porsche Cayenne is a huge SUV that you can enjoy driving. Its suspension does a brilliant job of keeping body lean in check in bends, the steering is surprisingly intuitive and its powerful brakes are easy to modulate.
There isn't really a slow version of the Cayenne and some models – like the 680PS Turbo S E-Hybrid – are insanely quick. That said, fitted with the correct tyres the Cayenne can play at being a tough off-roader just as convincingly as it fills its role as a fast road car.
Inside, it feels very nicely built with soft-touch plastics used throughout and a wealth of expensive trims to choose from on the options list. It's only a five-seater, but all your passengers get loads of room and the boot is huge.
SsangYong Rexton
Year launched: 2017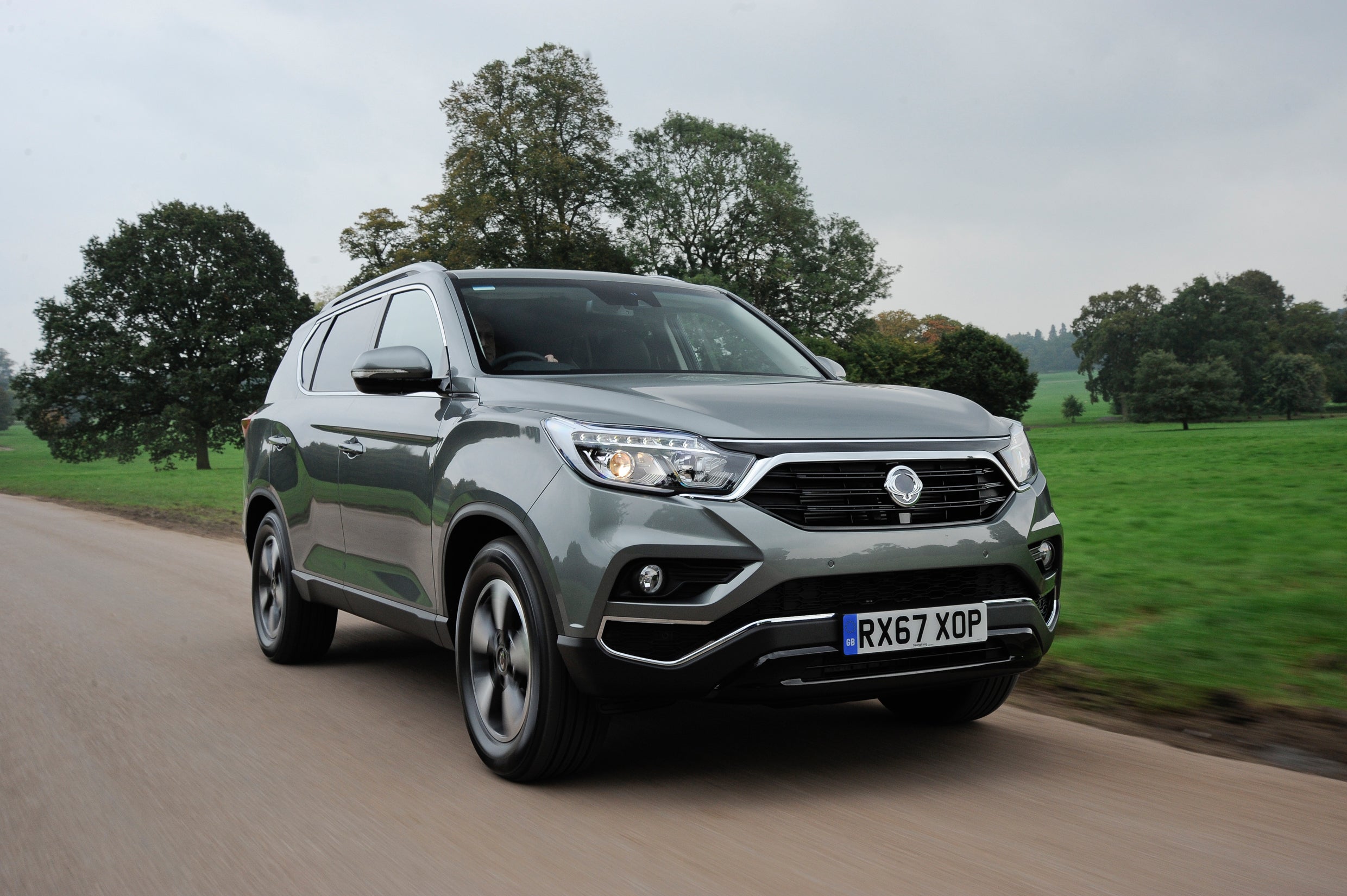 If you're buying a very expensive SUV probably the last thing you'll want to do is take it off-road and, well, ruin it. Step forward the SsangYong Rexton which has a price tag comparable to a mid-range family car, meaning you'll likely be more comfortable using it as a proper working vehicle.
A 3500kg maximum towing weight means it's ideal for pulling horse boxes, caravans or trailers and the standard four-wheel-drive system comes with a low-range gearbox that means it's very handy off-road.
Okay, so the interior quality isn't up to premium car standards, but it's not terrible either and you get lots of standard equipment for your money. The boot, meanwhile, is huge, there's space for four and you have the option to specify a third row that's great for two kids.
Land Rover Discovery
Year launched: 2017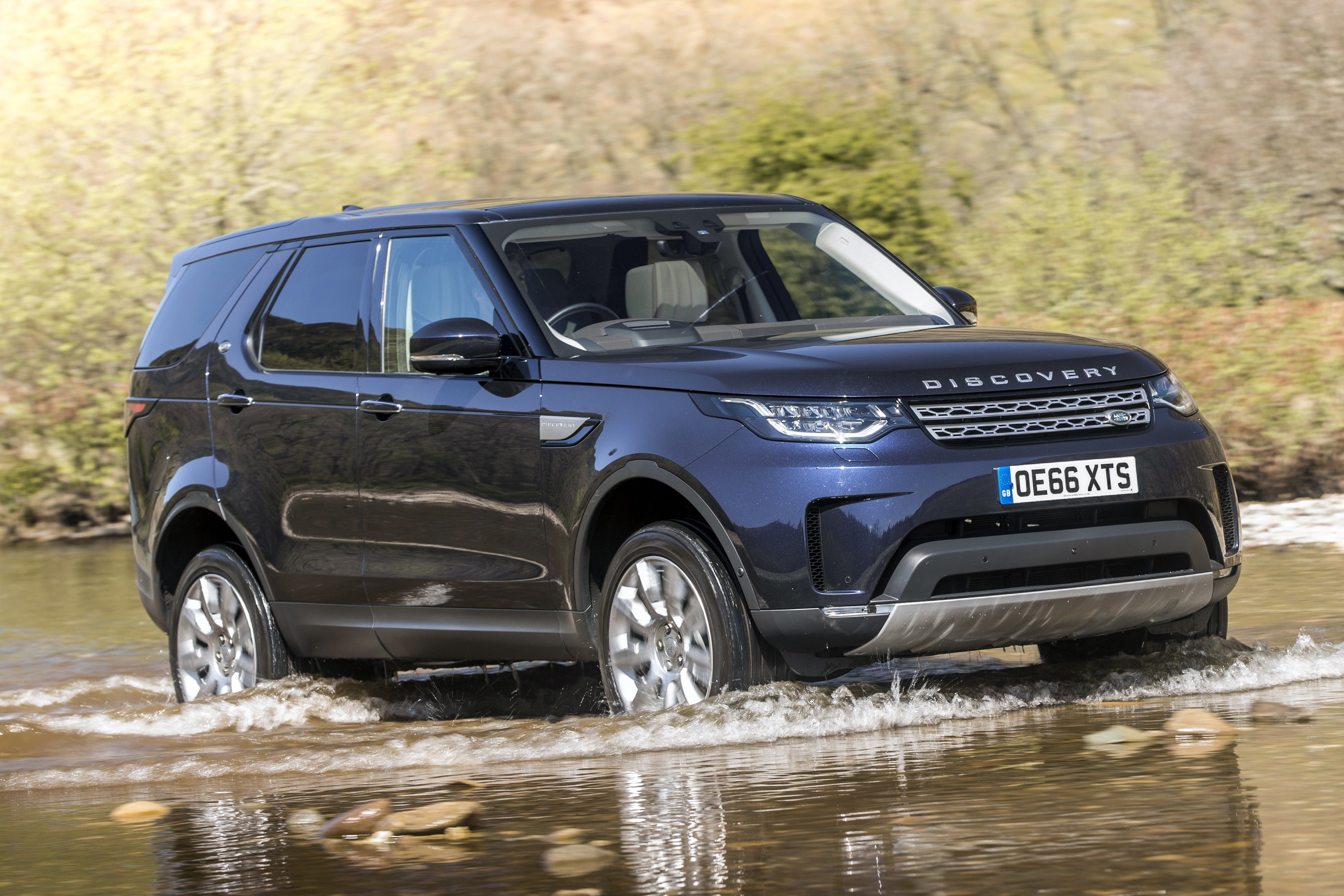 You can't have a list of the best large cars for off-roading and not have a Land Rover Discovery on it. The latest model swaps the squared-off looks of the old car for more rounded design with a controversial off-set rear number plate.
What isn't up for debate is the Discovery's off-road ability. Its Terrain Response system can set the car up to handle a variety of different terrains using the scroll selector between the front seats – adjusting the four-wheel-drive system, throttle and suspension to best deal with whatever obstacle you are faced with.
The Discovery has a posh interior which is lined with soft leather and expensive trim pieces and you also get a great view of the road ahead because the car's so tall. The Discovery's party piece is its ability to fold all its rear seats (up to seven of them) electrically.
Mercedes-Benz G-Class
Year launched: 2018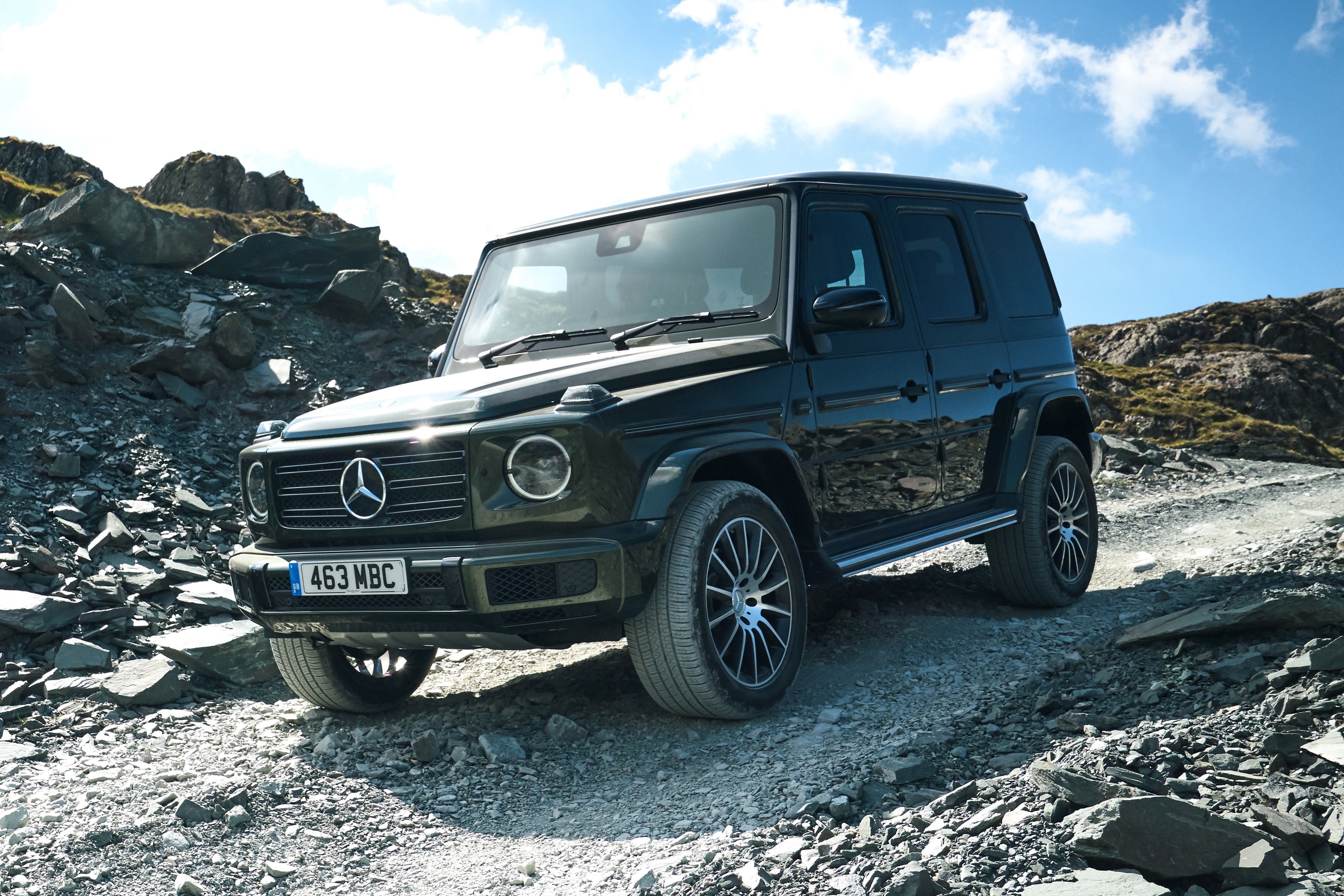 A bit like the Land Rover Defender, the Mercedes G-Class is an all-new version of a car that can trace its history back decades. What marks the G-Wagon out from the Defender, though, is that Mercedes has kept its old school looks despite it being an all-new car.
Mercedes-Benz's attention to detail when doing this is quite extraordinary, to the point that it painstakingly made sure its doors closed with the same reassuring thunk as the old model's. It also just as capable off-road as its predecessor, which was used by the German military.
Inside, however, it feels much plusher than before, although you still get the same cliff face design. Material quality is excellent and you get a pair of large infotainment screens with detailed graphics. Space inside is plentiful for four adults and the boot is large and square.
Ford Ranger Raptor
Year launched: 2019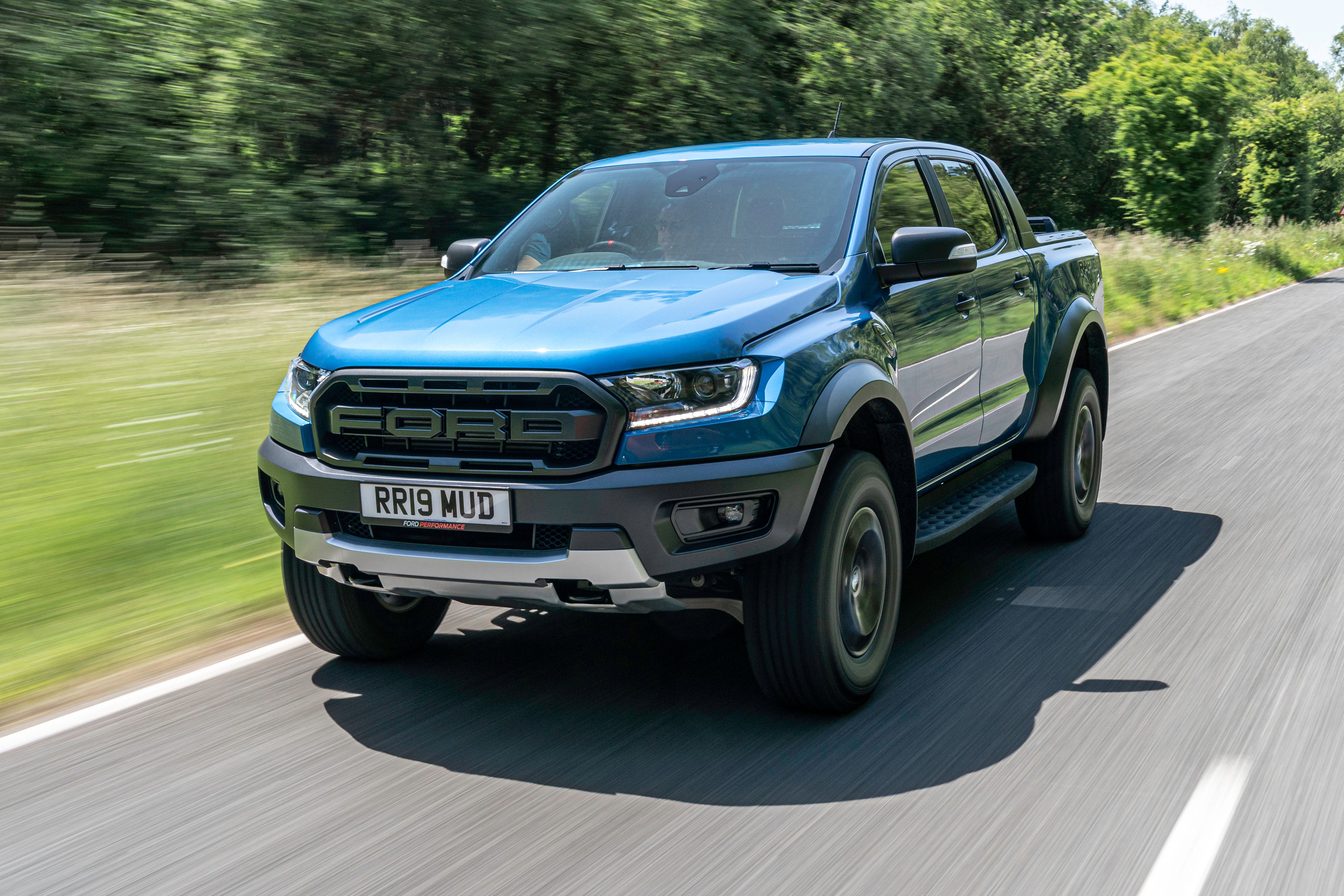 Okay, so the Ford Ranger Raptor is quite obviously a truck, but it still deserves to be on this list of the best large cars for off-roading. Its double-cab design means there is space for adults and its huge 'boot' is very practical, particularly if you work in a trade.
The Raptor comes with huge balloon tyres that give it loads of grip on soft surfaces, its twin-turbocharged diesel engine has lots of power and it isn't horrendously expensive to run. The Raptor also comes fitted with sophisticated suspension that gives you lots of confidence if you're pressing on in the rough stuff.
Oddly, it's also good in town. Its towering dimensions give you a great view out and the automatic gearbox means you won't knacker your left foot using a clutch pedal. Assuming you can find a space big enough to fit it, parking is also a doddle and its huge tyres mean it's almost impossible to kerb.
Toyota Land Cruiser
Year launched: 2010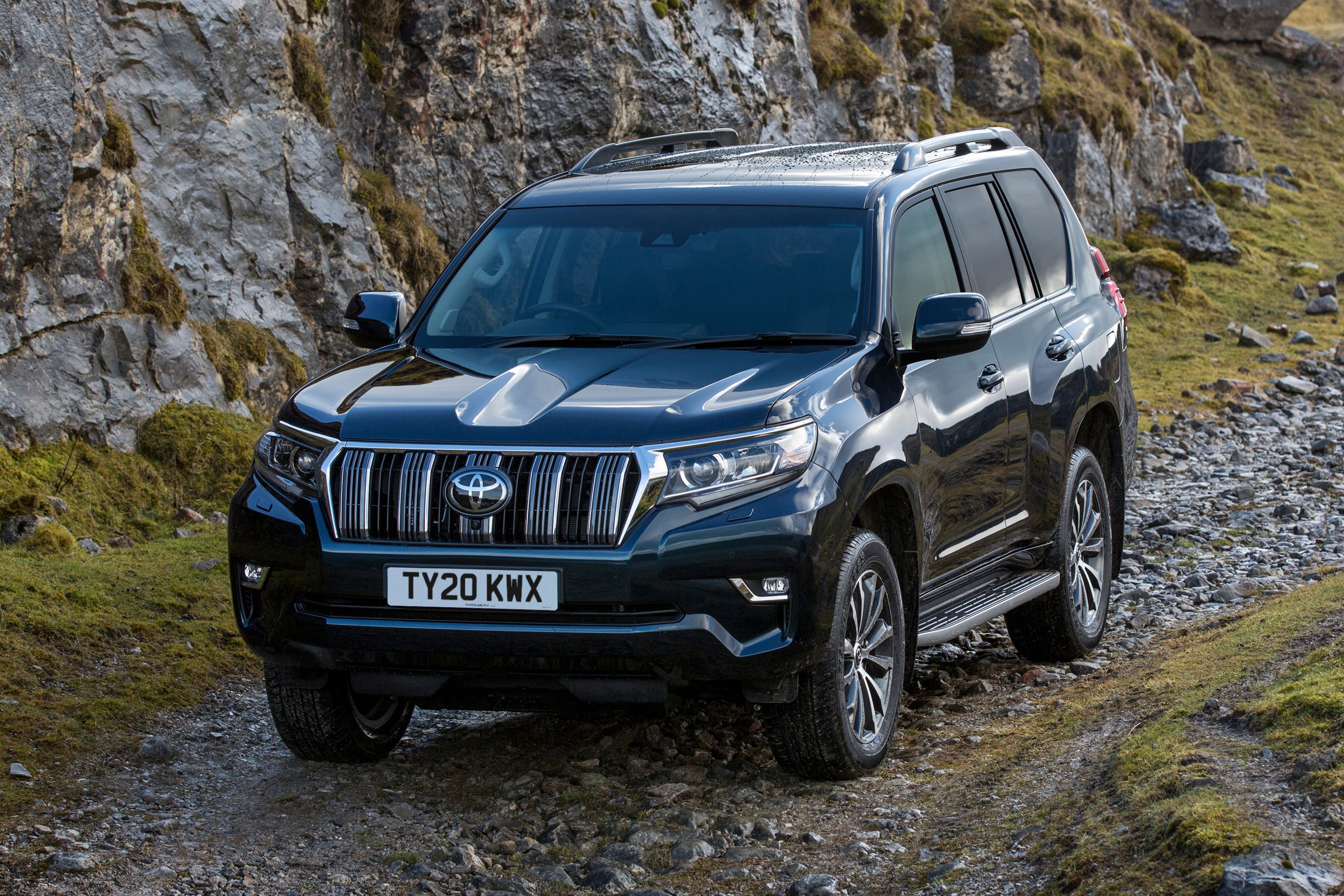 Toyota's reputation for reliability is unparalleled so if you want an SUV that's tough off-road but also built like a tank, and has space for up to seven people – this is the SUV you've been looking for.
It's one of the best large cars for off-roading thanks to its permanent four-wheel-drive system, locking differentials and low-range gearbox. It also comes with a torquey 2.8-litre diesel engine which has plenty of grunt when tackling tricky obstacles.
It feels like an old school SUV from the inside, too. You get a towering view out and the interior feels bulletproof. There's loads of space in the front and the back, and you get a pair of occasional seats that fold out from the boot.
Jeep Wrangler
Year launched: 2018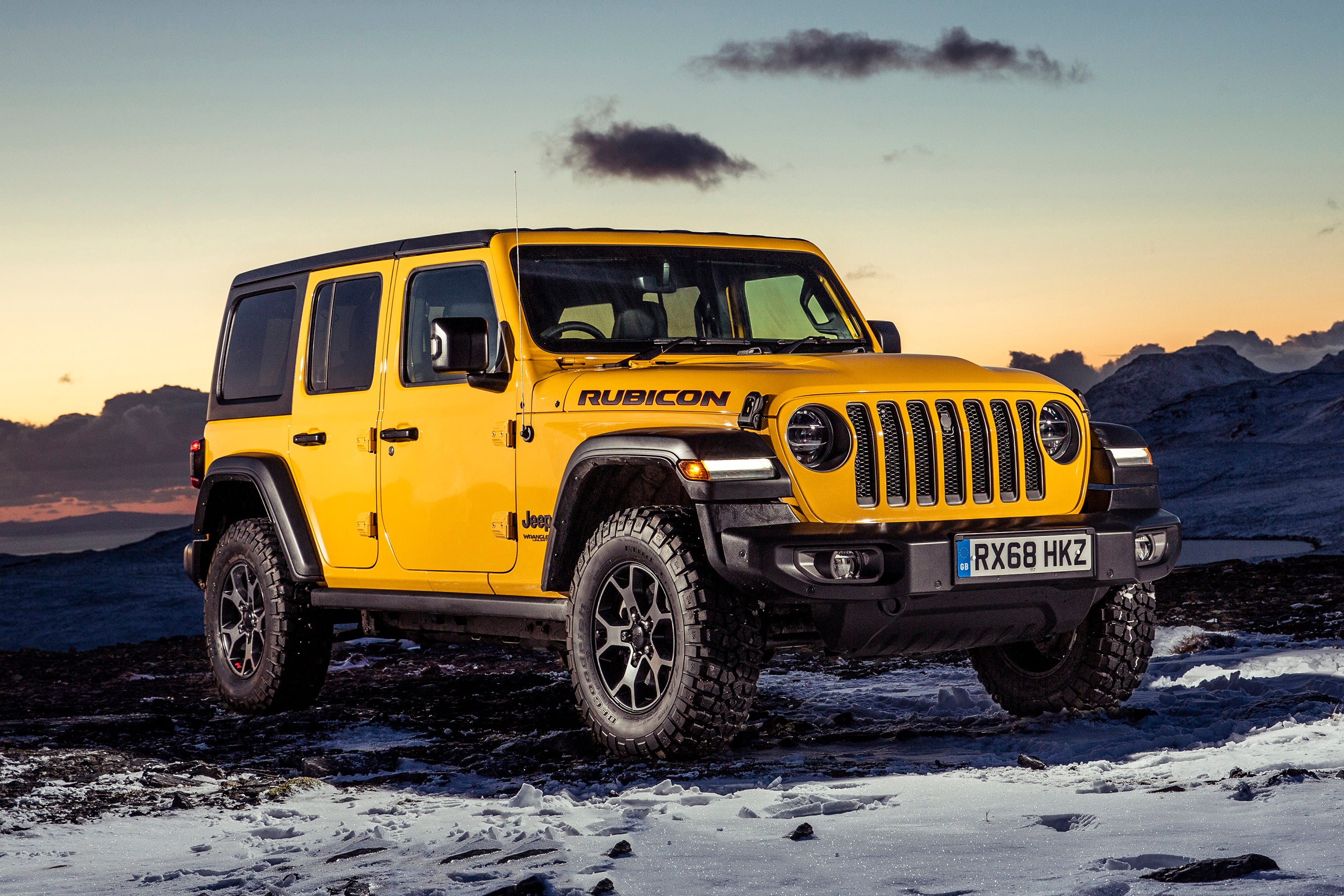 With the original Land Rover Defender and Mercedes-Benz G-Class consigned to the history books, the Jeep Wrangler is the last remaining old-school off-roader. And, it has to be said, it feels it, but if you're looking for one of the best large cars for off-roading it's still one of the best.
It has permanent four-wheel drive, locking diffs, a low range gearbox, huge ground clearance and is available from the factory with knobbly tyres that give you loads of grip. Its 2.0-litre petrol engine might sound small, but it's pretty powerful.
Inside, the Jeep's utilitarian design makes it feel like you're driving a Tonka toy, but at least it gets all the latest kit including an infotainment screen fitted with Apple CarPlay and Android Auto. There is space inside for four adults, although the back seats are quite upright, and you get a huge boot.
The best vehicle for off-roading is an SUV with a raised ride height and a sophisticated four-wheel-drive system – a car like the Land Rover Defender. It's a tough off-roader with a four-wheel-drive system that can adapt to a variety of terrains.
The best 4x4 vehicle for off-roading is the Jeep Wrangler – you can have it from the factory with tough suspension, off-road tyres and a proper four-wheel-drive system that will send power to the tyres with the most grip. Sadly, you might find the Jeep a little agricultural for normal road use.
The Mercedes-Benz G-Class – or G Wagon – is the toughest 4WD on sale, although its huge price tag means you pay a premium for this quality. That said, the G-Class skillfully combines toughness with a posh cabin ambience to match a Mercedes saloon.
Reviews of more large cars for off roading
Land Rover Discovery
3.0 SD6 HSE Luxury 5dr Auto
Manufacturer Approved
Sinclair Land Rover Brecon

Brecknockshire, LD30SL
PCP: £928.69/mo
Representative example: Contract Length: 36 months, 35 Monthly Payments: £928.69, Customer Deposit: £8,849.00, Total Deposit: £8,849.25, Optional Final Payment: £27,728.00, Total Charge For Credit: £10,086.40, Total Amount Payable: £69,081.40, Representative APR: 8.9%, Interest Rate (Fixed): 8.55%, Excess Mileage Charge: 12ppm, Mileage Per Annum: 10,000
Land Rover Discovery
3.0 SDV6 HSE 5dr Auto
Farnell Land Rover Bradford

Yorkshire, BD14SR
PCP: £787.17/mo
Representative example: Contract Length: 36 months, 35 Monthly Payments: £787.17, Customer Deposit: £7,416.00, Total Deposit: £7,416.60, Optional Final Payment: £23,944.00, Total Charge For Credit: £9,467.55, Total Amount Payable: £58,911.55, Representative APR: 9.9%, Interest Rate (Fixed): 9.48%, Excess Mileage Charge: 12ppm, Mileage Per Annum: 10,000
Land Rover Discovery
3.0 SD6 HSE 5dr Auto
Manufacturer Approved
Lookers Land Rover West London

Middlesex, W30BF
PCP: £817.39/mo
Representative example: Contract Length: 36 months, 35 Monthly Payments: £817.39, Customer Deposit: £7,649.00, Total Deposit: £7,649.85, Optional Final Payment: £24,476.00, Total Charge For Credit: £9,735.50, Total Amount Payable: £60,734.50, Representative APR: 9.9%, Interest Rate (Fixed): 9.47%, Excess Mileage Charge: 14ppm, Mileage Per Annum: 10,000