Best large crossovers for £20,000

Written by
Russell Campbell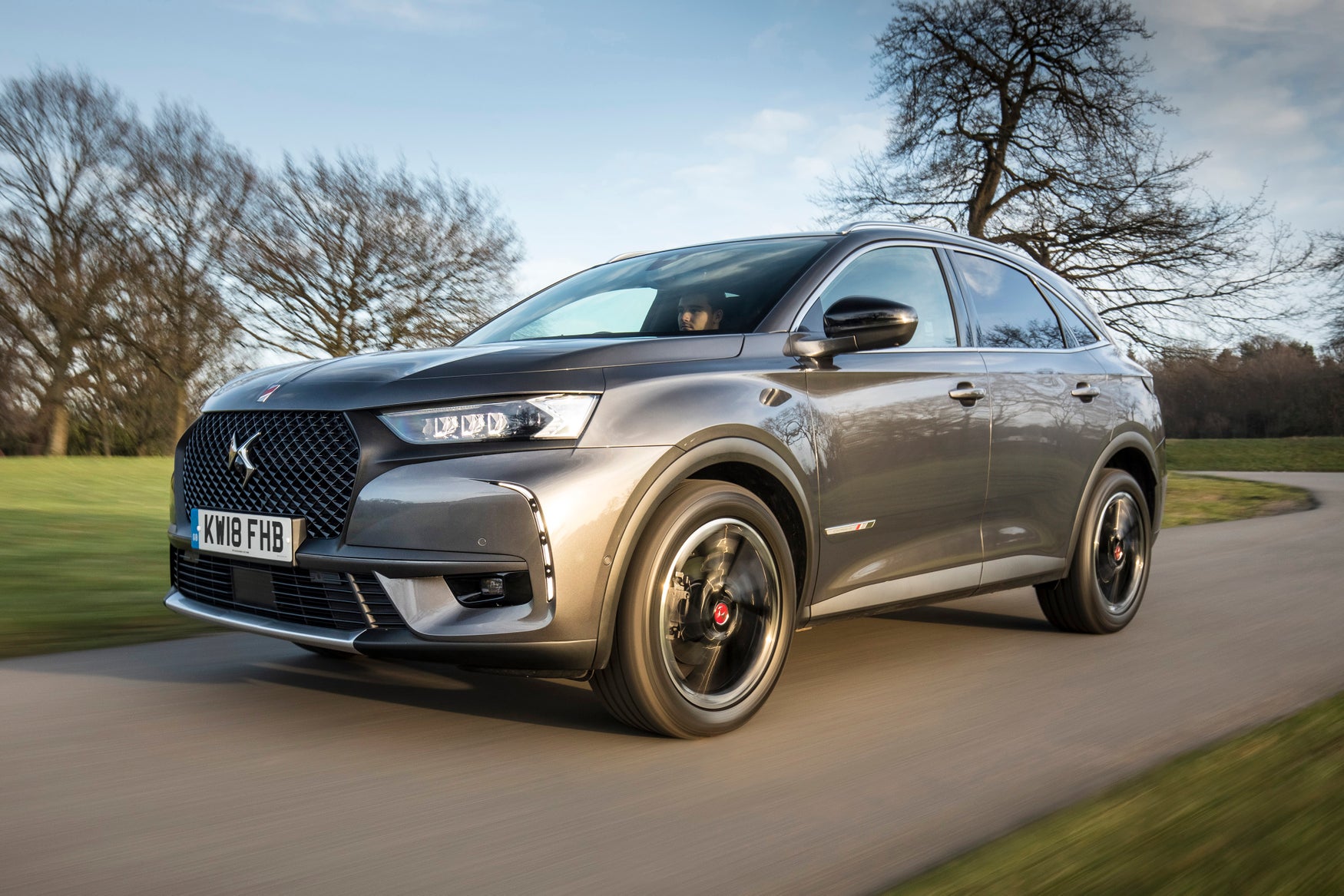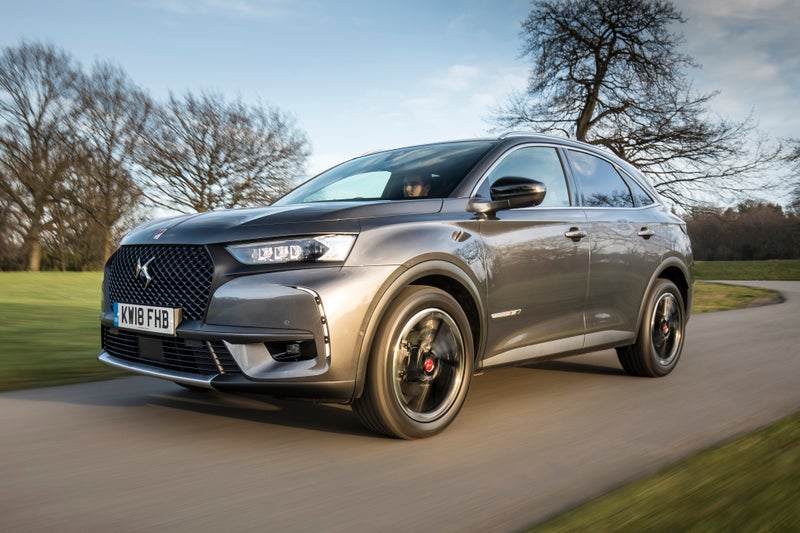 We have scoured the heycar classifieds to find the best second-hand crossovers from mainstream manufacturers such as Skoda and Citroen and cars from posher brands like BMW and Jaguar.
A large crossover is a great choice if you have a growing family that demand a roomy interior and a big boot. We've chosen a selection of crossovers from the very largest to cars that are deceptively large inside. You can also pick from a posh slightly older car or a brand new model that has the latest infotainment features. Keep reading for our guide to the best large crossovers for £20,000.
Don't forget that if this isn't quite your price bracket, we also have guides on the best large crossovers for £10,000, best large crossovers for £15,000 and the best large crossovers for £25,000.
And if these are a bit on the large side, why not take a look at the best small crossovers for £15,000?
Skoda Kodiaq
Year launched: 2016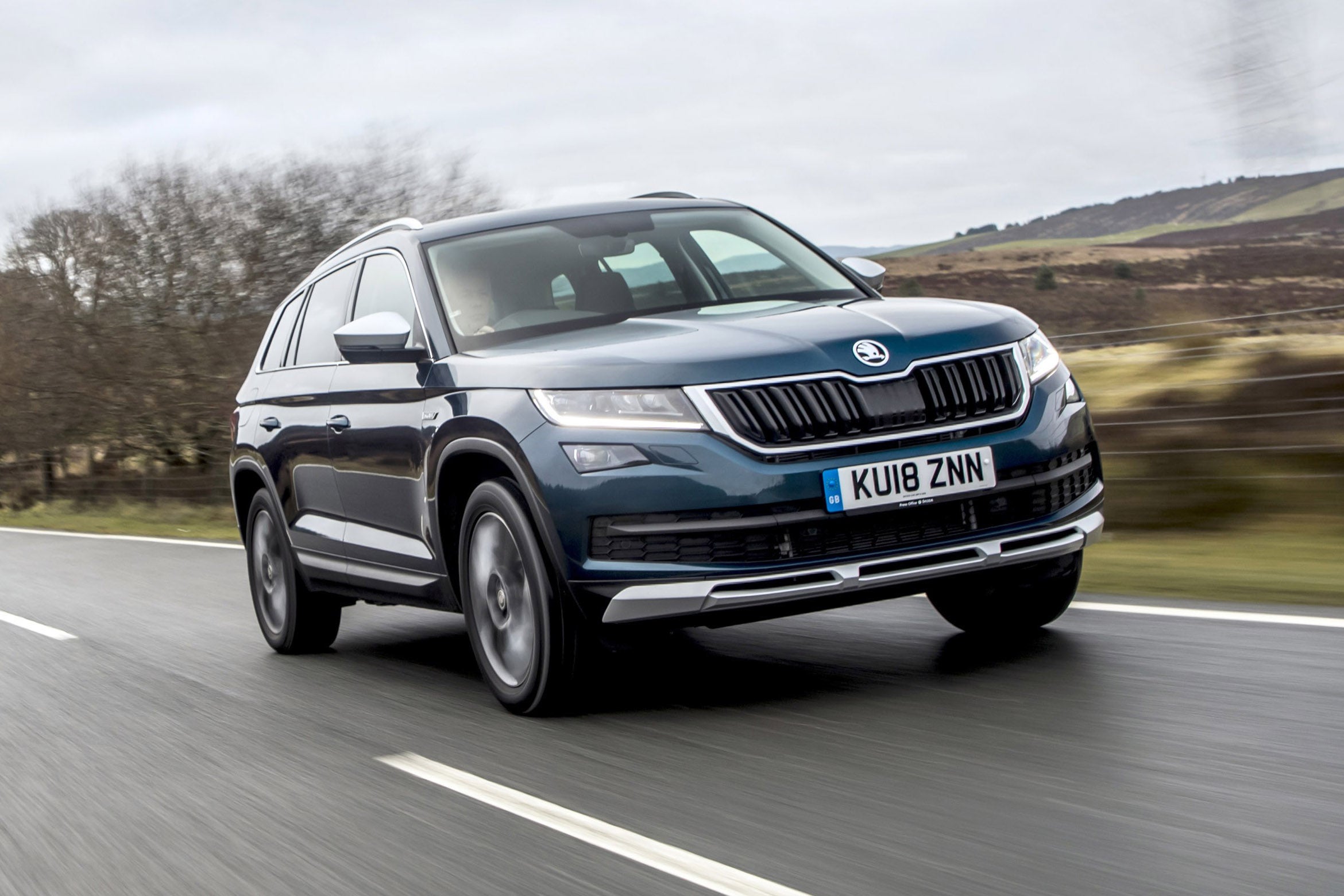 The Skoda Kodiaq is one of the best large crossovers on sale but it's particularly good when you have a £20,000 budget – enough to get you a top-end model with an excellent engine.
SE L trim is within reach and gives you handy features like adaptive LED headlights that can use their full beams in oncoming traffic, keyless entry and an upgraded, larger-screened infotainment system. This extensive kit list complements the Kodiaq's well-built, smartly designed and spacious interior.
You'll also be able to pick up a 150PS 1.4-litre petrol model that is smooth, quiet, quick and cheap to run. It can switch off half its cylinders to save fuel, before turning them back on, imperceptibly, when you need the extra power. It's hard to think of a better all-rounder for the money.
Mercedes-Benz GLC
Year launched: 2015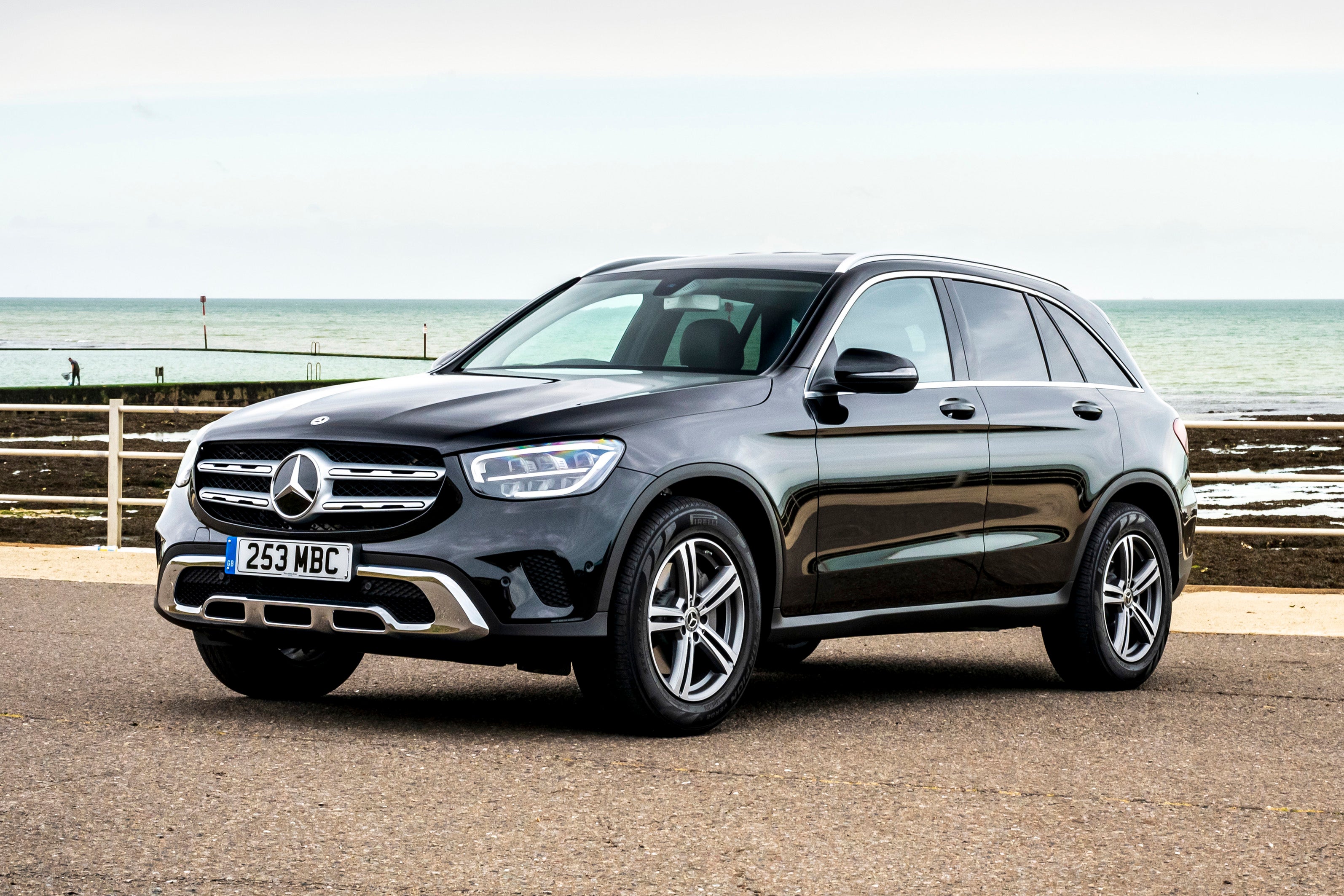 If you fancy treating yourself to something a little more luxurious on your £20,000 budget then the Mercedes-Benz GLC is well worth your consideration. Its curvaceous exterior looks great and is finished off with pretty LED tail lights and, of course, the desirable three-pointed star.
You'll have enough money to get the current model which has a classy interior that wouldn't look out of place in a luxury saloon. This is still a crossover however, so four tall adults will get happily sat and the boot is large and practical.
The Mercedes is available with an excellent range of engines but the pick is the 194PS 220d diesel, which has plenty of power in reserve and won't cost you a fortune to run. It comes in combination with a smooth-shifting nine-speed automatic gearbox that makes the Mercedes relaxing to drive in town and quiet on the motorway.
BMW X5
Year launched: 2014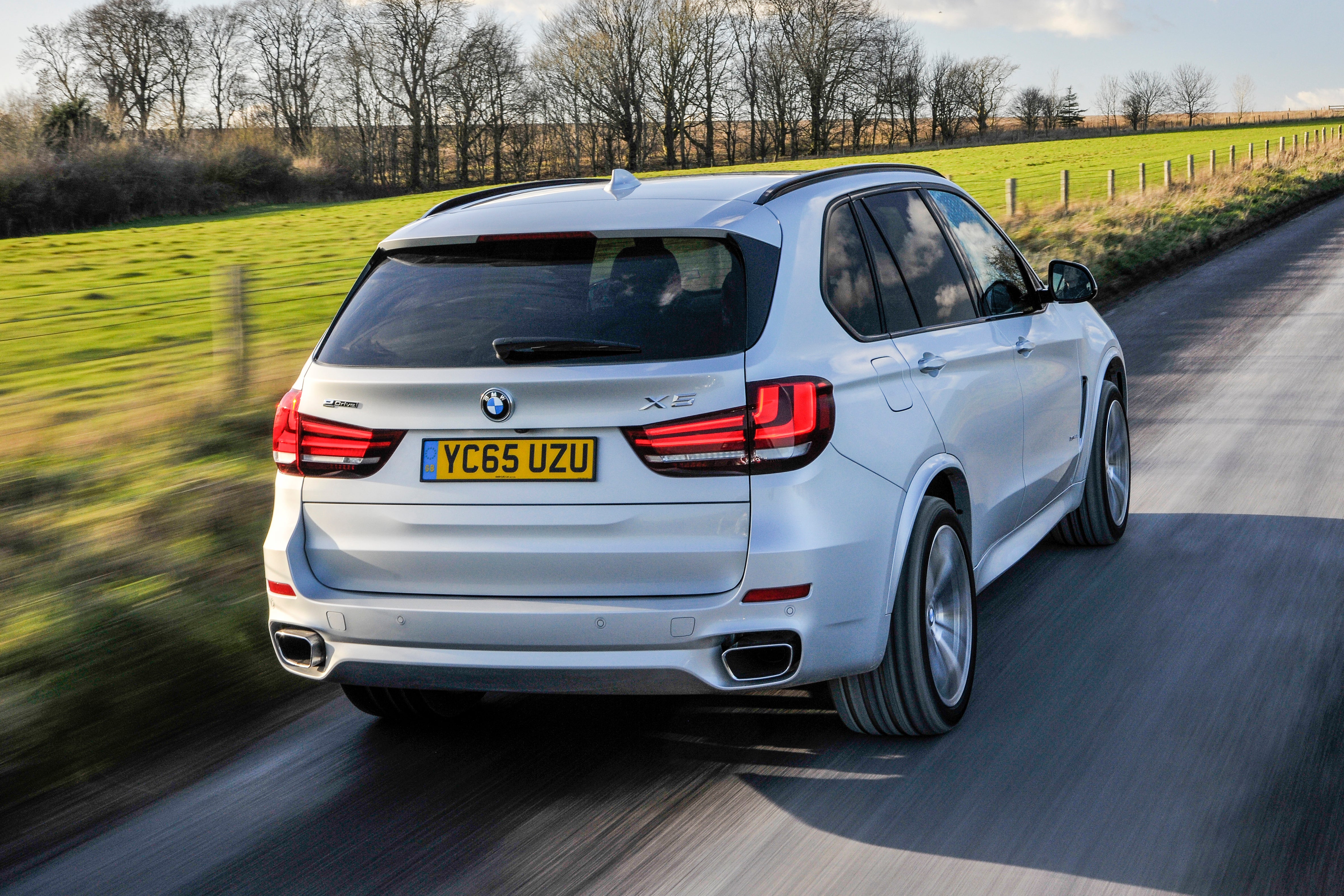 If you want a posh badge and lots of interior space, it's worth considering the old (2014-2018) BMW X5 – large crossovers for £20,000 don't come much better.
Okay, so it's not the latest model, but you'd never know it from inside because the X5 displays material quality and a level of fit and finish that mainstream models have yet to match. It's also big. Even the giants in your friend group will have room to lounge out in the back and the boot is huge.
Yet BMW manages to make this huge crossover great to drive with responsive steering and well-contained body lean when you're cornering hard. A £20,000 budget is enough to get a 2014 car with less than 40,000 miles and fitted with BMW's 218PS 250d engine which has loads of shove in reserve but won't cripple your finances with expensive running costs.
Volkswagen Touareg
Year launched: 2010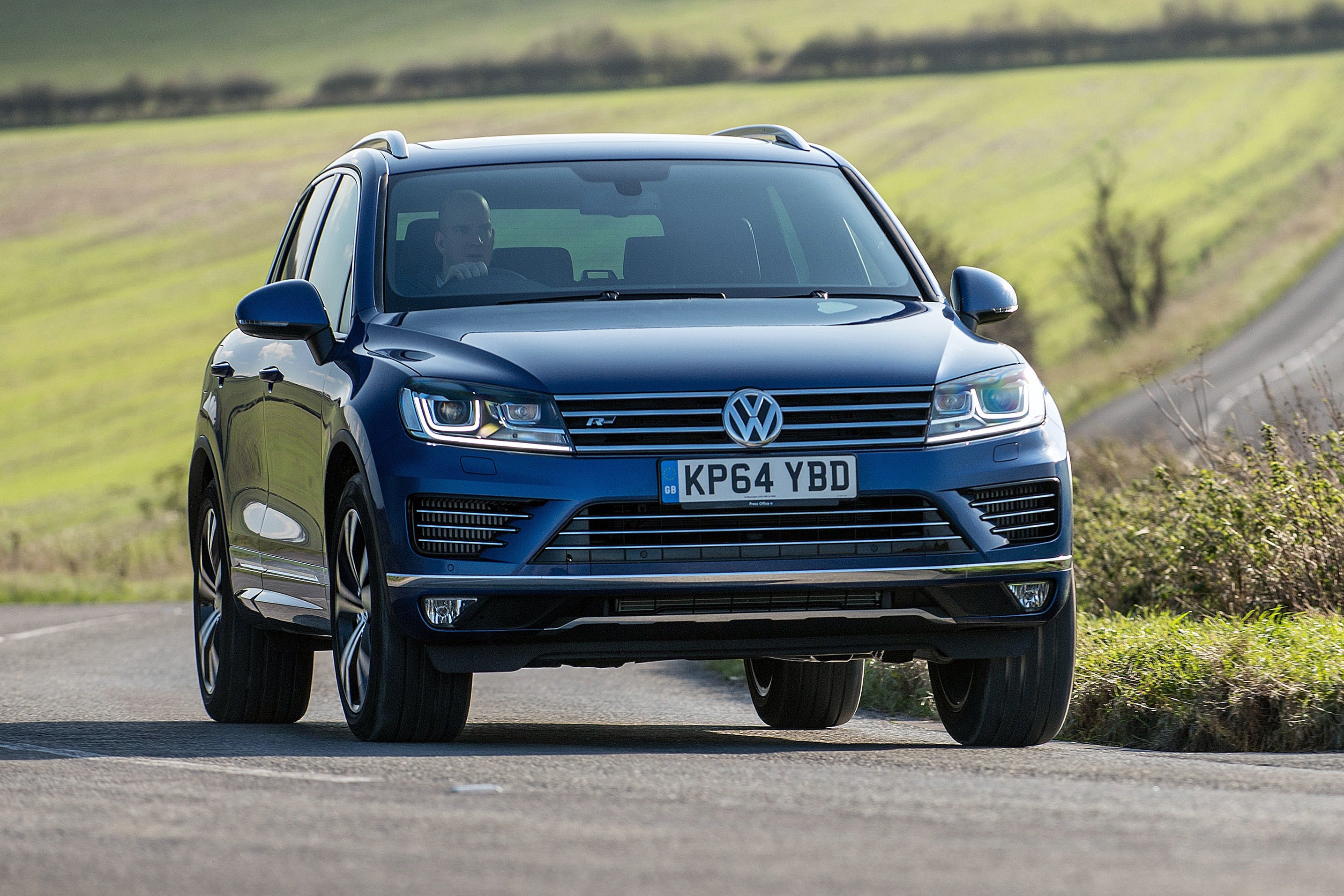 The Volkswagen Touareg combines everything you like about a Volkswagen – its logical design and solid build quality – in a large crossover body.
Inside the Touareg, you get a lofty driving position that makes you feel like you're the king of the road, there's heaps of room in the back and a massive boot. You can also choose from traditional wood trims or something more contemporary.
A £20,000 budget is enough to get you a 2016 model with 60,000 miles on the clock and fitted with Volkswagen's punchy 262PS, six-cylinder 3.0-litre diesel engine. It has the power you need to make the most of the Touareg's sizable 3500kg towing capacity.
Lexus RX
Year launched: 2009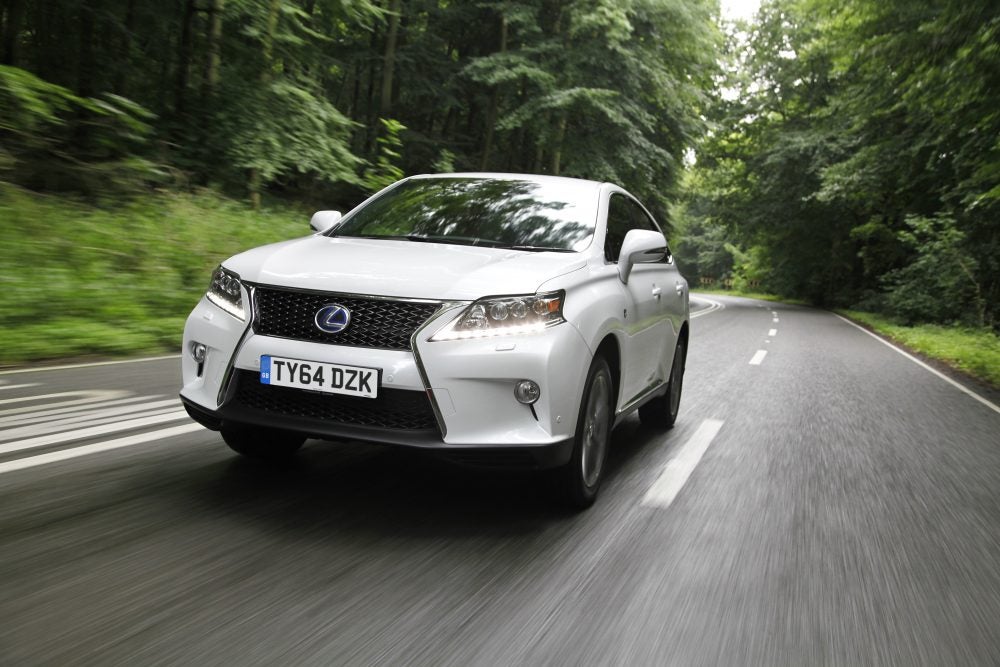 The Lexus RX is another large crossover that can be yours on a £20,000 budget and it brings with it a petrol-electric hybrid engine that makes it relatively cheap to run and very relaxing to drive.
Inside, the Lexus oozes quality from every pore thanks to its rock-solid construction and use of high-quality plastics. Upfront you get electric seats with lumbar adjustment and there's loads of room to stretch out in the back. Okay, so the boot isn't huge for a car this size but it's still big enough for a family's two-week holiday.
The Lexus uses a combination of a 3.5-litre V6 petrol engine and an electric more to produce 299PS – it's a near-silent combination that's capable of driving on electric power alone for short distances in town. A £20,000 budget is enough to get you a 2014 model with less than 50,000 miles – no issue when you factor in Lexus's excellent reliability record.
Citroen C5 Aircross
Year launched: 2019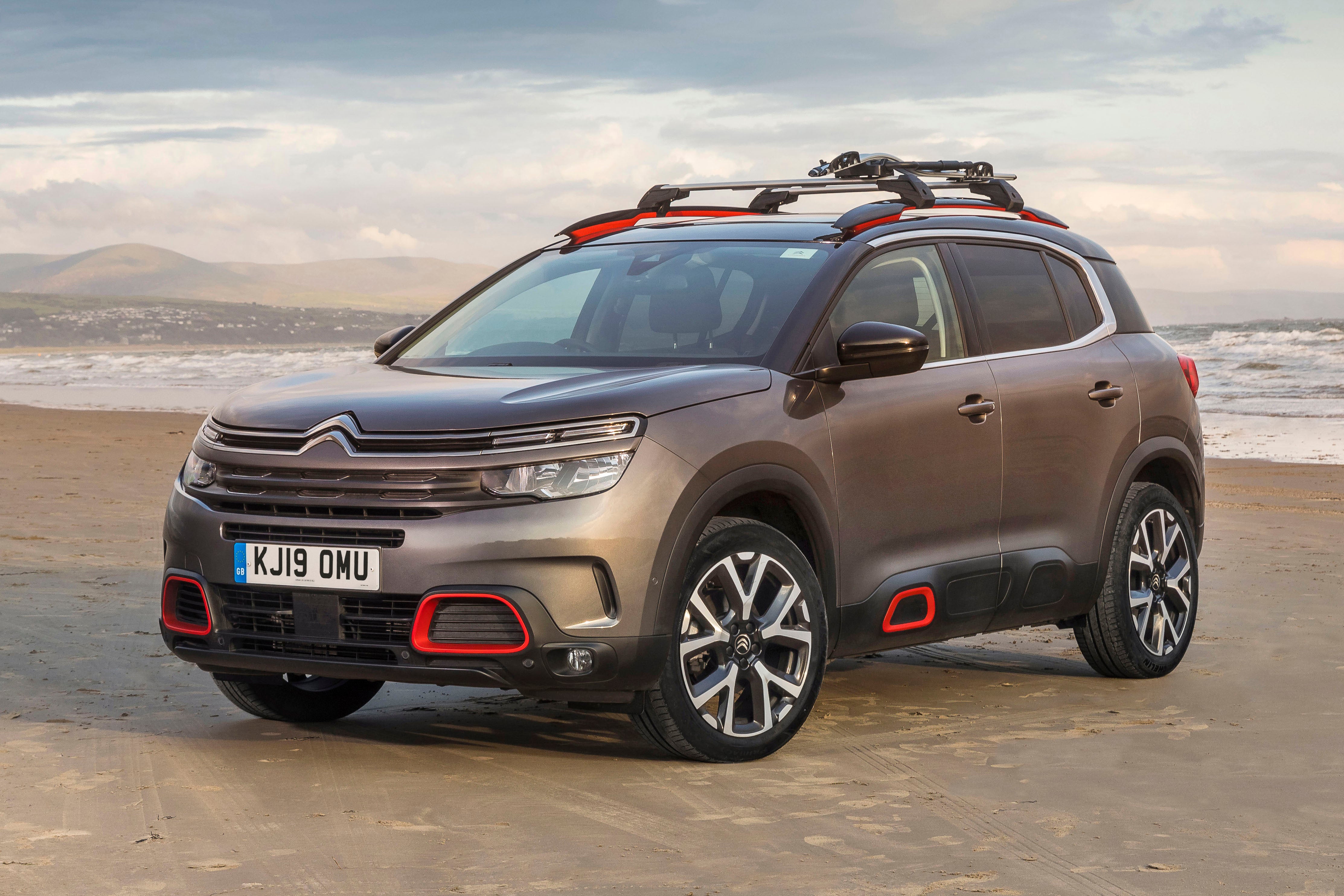 The Citroen C5 might be a large crossover but it keeps some of the wackier design features of the brand's small crossovers, including their distinctive Airbump plastic body cladding which is supposed to guard against scrapes.
Citroen's focus is on making the C5 feel very comfortable inside, so you get seats like armchairs in the front and all three passengers in the back get separate seats too. The boot is also a very healthy size and with the rear-seats folded away you're left with a cavernous load bay.
The drive towards comfort is clear when you, well, drive. The Citroen's suspension has traded tied-down handling for a soft and squidgy setup that creams over bumps and makes it a great car for long journeys. A £20,000 budget is enough to get a year-old car with less than 5000 miles on the clock and in top-of-the-range Flair trim.
BMW X1
Year launched: 2015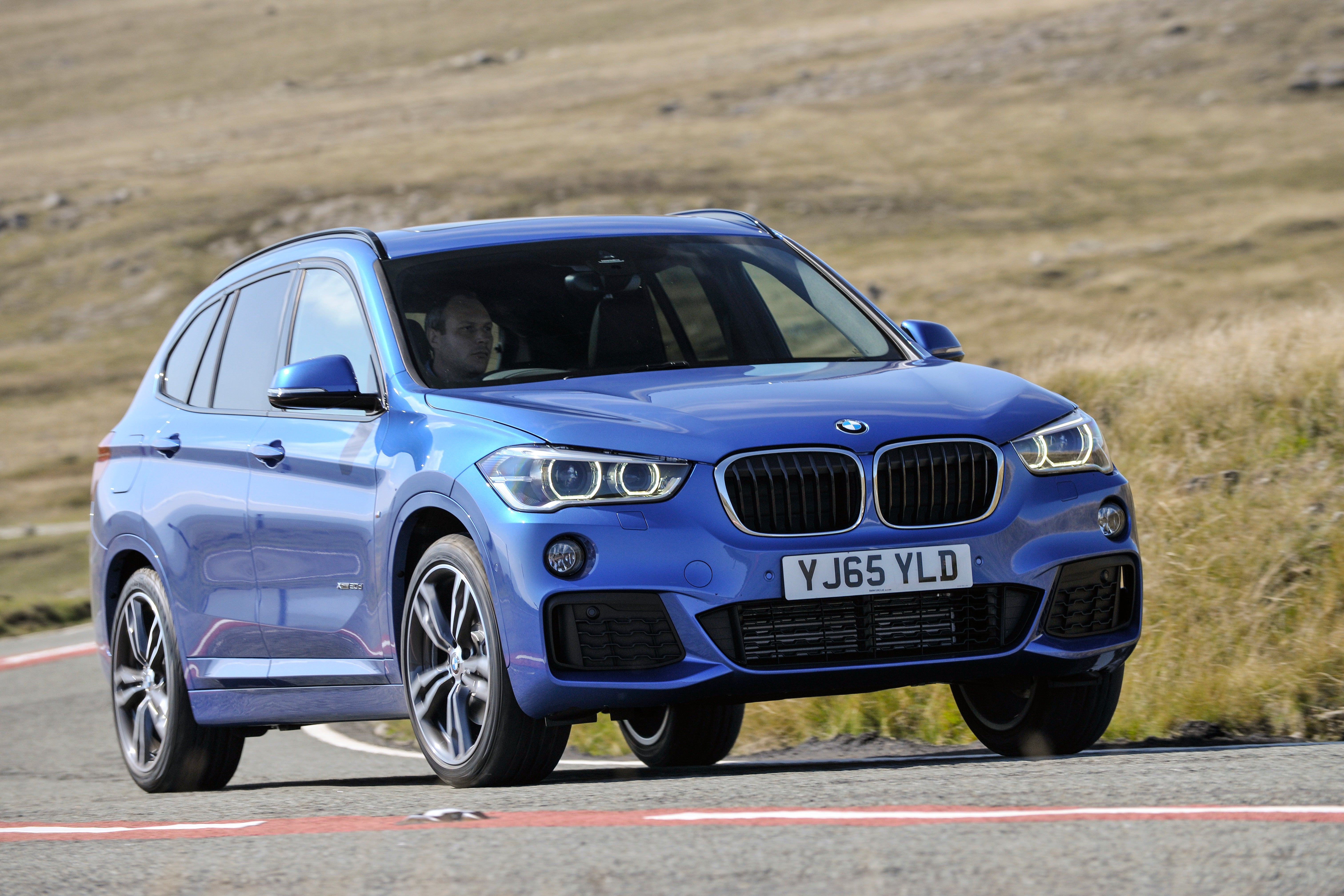 Okay, so the BMW X1 isn't a large crossover on the outside but it has loads of room on the inside – it's a great example of a current-model posh crossover that's available on a £20,000 budget.
And it really does feel posh on the inside. Plastic quality is first-rate and the car's infotainment screens are easy-to-use and pin-sharp to look at. It's also spacious enough to take four adults in comfort and has a boot that's big and very well thought out.
On those rare occasions when the car's not laden down with the family and their stuff, the X1 is great to drive with precise steering and little body lean to speak of. Our budget gets you a 2017 M Sport model with less than 15,000 miles on the clock and fitted with BMW's excellent 190PS 20d diesel engine, which is quick and economical.
Jaguar F-Pace
Year launched: 2017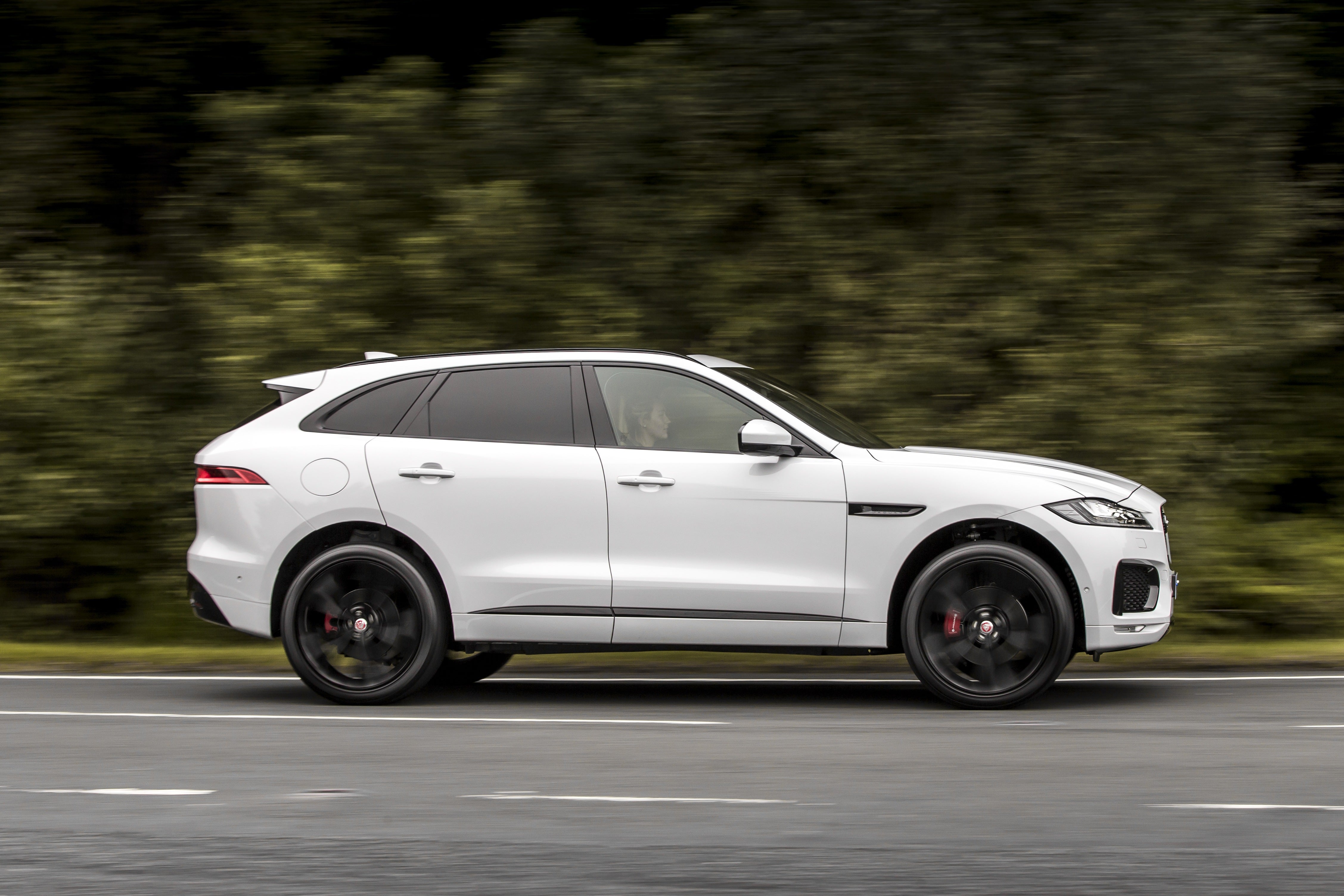 If you fancy a posh SUV but find yourself turned off by the German options then the Jaguar F-Pace is a large crossover that's definitely worth considering.
Its interior features plenty of leather, wood and metal finishes that make it feel top-notch and you can bathe the cabin in a variety of coloured mood lighting settings. You also get luxurious levels of space, with loads of rear-seat room and a boot that's up to almost any task you can throw at it.
The F-Pace drives with an engrossing precision worthy of the Jaguar badge. Our £20,000 budget gets you a 2017 Prestige model with 60,000 miles on the clock and fitted with a smooth-shifting automatic gearbox and Jaguar's quick but frugal 180PS 2.0-litre diesel engine.
DS 7 Crossback
Year launched: 2018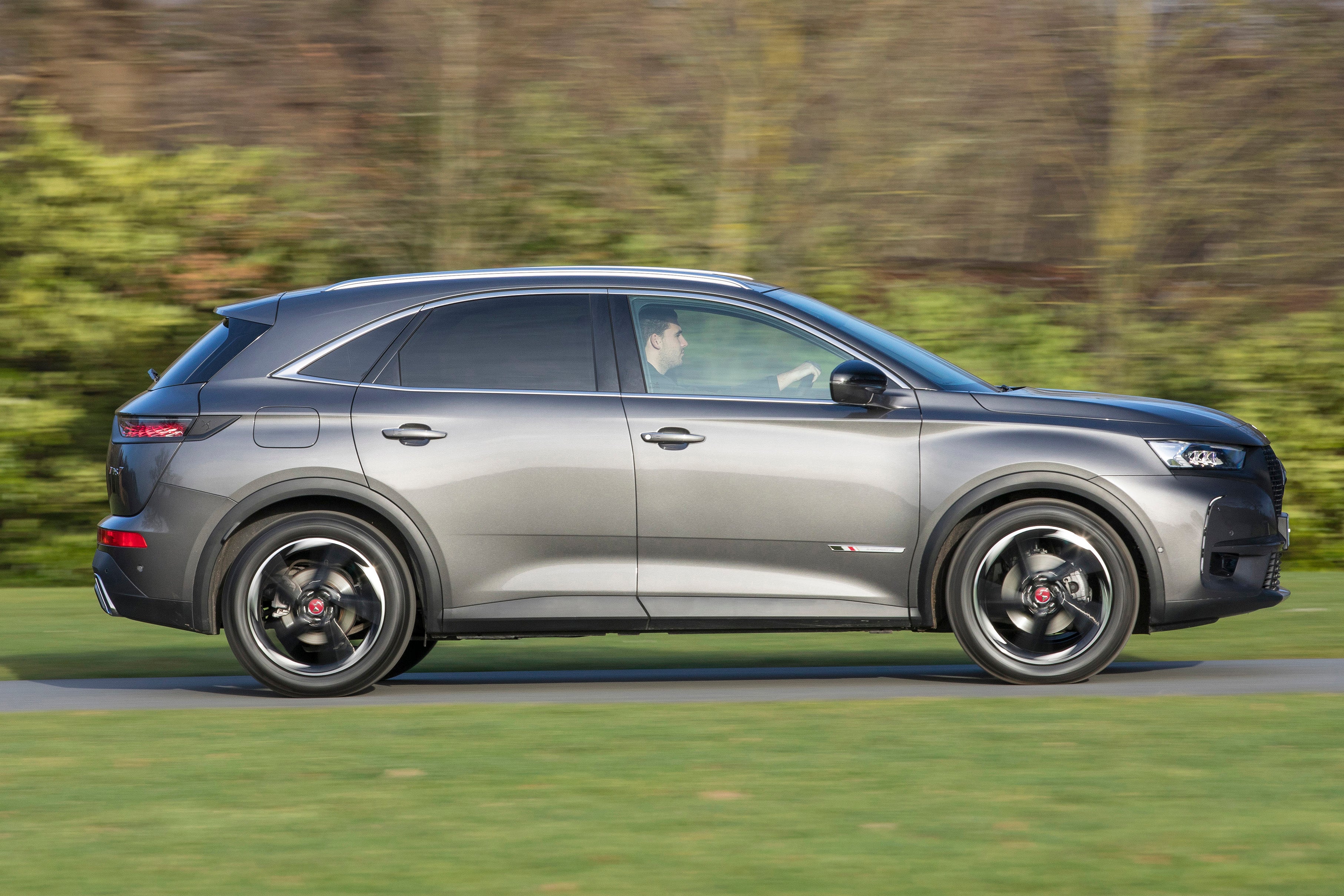 DS is Citroen's luxury brand and the DS 7 is the largest crossover the firm makes. You get bold styling on the outside thanks to a striking grille that is bookended by a pair of piercing headlights.
Inside, it's just as striking. The interior is dominated by a pair of large infotainment screens, you get metal switchgear and can choose from a variety of dashboard finishes including sporty Alcantara. Yet this is also a practical car with lots of passenger space and a large boot.
A £20,000 budget is enough to bag yourself a Performance Line model (which gets the Alcantara interior) with the brand's 180PS diesel engines and an eight-speed automatic gearbox that suits the relaxed way this crossover drives. If you want something different, the DS 7 Crossback is a good shout.
Mitsubishi Outlander PHEV
Year launched: 2013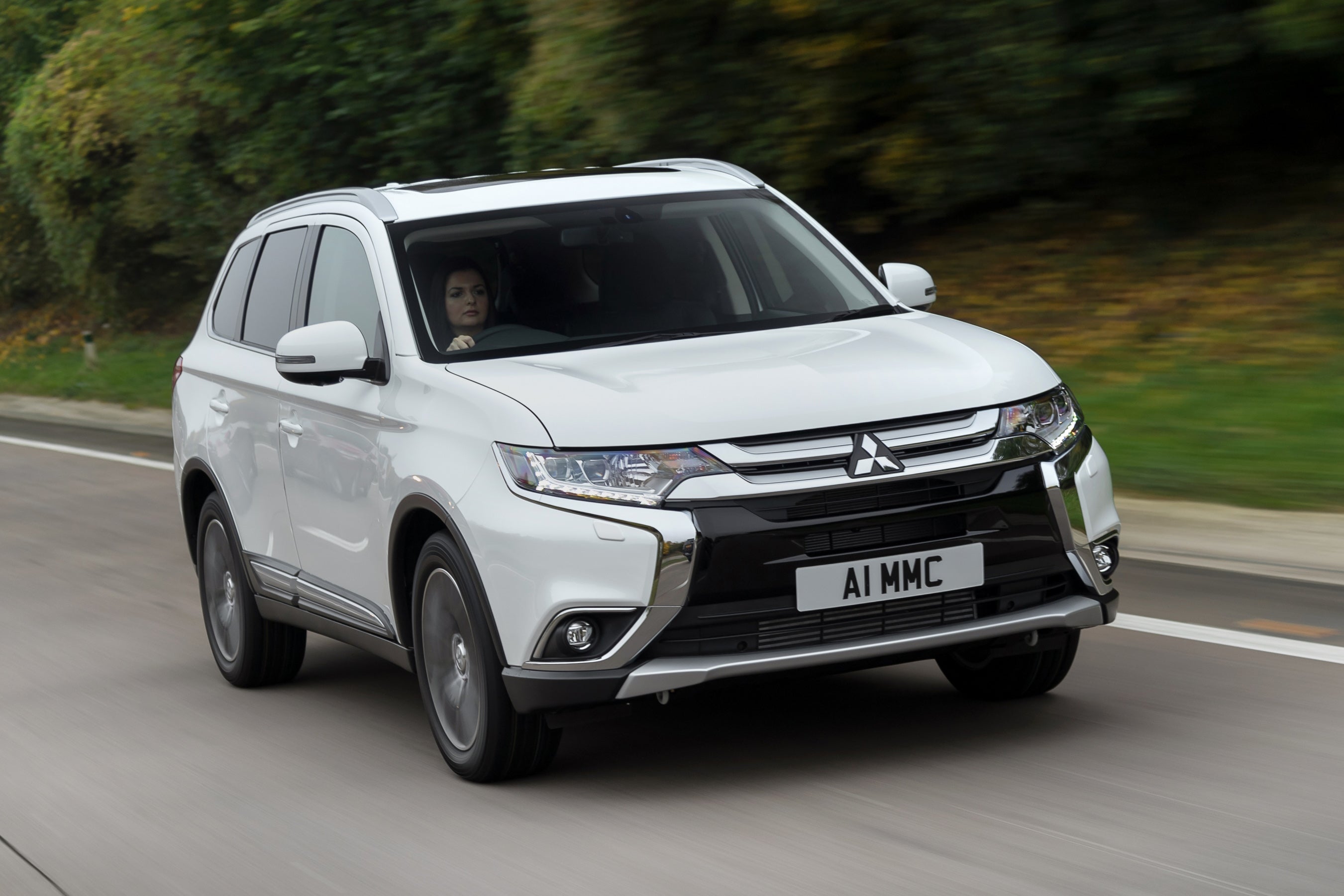 Your £20,000 budget is enough to get yourself behind the wheel of petrol-electric hybrid Mitsubishi Outlander PHEV. It's an ideal crossover if you live in town.
Inside, the Outlander is functional rather than inspiring although the energy harvesting infotainment display hints at the car's clever hybrid technology. Five-seater models have loads of space for four and a large boot.
The Mitsubishi can travel for around 30 miles on battery power alone, making it extremely cheap to run if you have a short commute and somewhere to charge it. It also a very comfortable car with light controls and near-silent running on the battery. A £20,000 budget gets you a 2016 model with less than 30,000 miles on the clock and in high-end GX4 trim which includes kit like a leather interior and climate control.
The largest crossover on this list is the BMW X5 which is 4880mm long. As a result, the X5 has loads of room for tall adults to stretch out in the front and the back and there's still room left over for a massive boot that'll swallow anything you throw into it.
If you have a budget of £20,000 and you're looking for an excellent family car then it's worth considering a crossover. Crossovers have boxy looks that mean they have loads of passenger space inside, yet they're cheaper to run and easier to drive than an off-road-ready SUV.
With £20,000 you can choose from a range of big and bigger, brand-new and slightly older SUVs, but the Skoda Kodiaq is the best of the lot. It's great looking, spacious, comfortable and comes with an excellent range of engines. Our budget is enough to buy you a high-spec, two-year-old car with a handful of miles on the clock.
Skoda Kodiaq
1.4 TSI 150 Edition 4x4 5dr DSG
Norton Way Honda Wandsworth

Surrey, SW185HT
HP: £528.27/mo
Representative example: Contract Length: 36 months, 35 Monthly Payments: £528.27, Customer Deposit: £2,992.00, Total Deposit: £2,992.50, Total Charge For Credit: £2,070.22, Total Amount Payable: £22,020.22, Representative APR: 7.9%, Interest Rate (Fixed): 4.05%
Skoda Kodiaq
2.0 TDI SE L 4x4 5dr [7 Seat]
Manufacturer Approved
Barlows Skoda Newcastle

Staffordshire, ST57NL
PCP: £318.15/mo
Representative example: Contract Length: 36 months, 35 Monthly Payments: £318.15, Customer Deposit: £2,850.00, Total Deposit: £2,850.00, Optional Final Payment: £8,582.50, Total Charge For Credit: £3,567.75, Total Amount Payable: £22,567.75, Representative APR: 9.9%, Interest Rate (Fixed): 9.91%, Excess Mileage Charge: 8.38ppm, Mileage Per Annum: 10,000
Skoda Kodiaq
1.4 TSI 150 Edition 4x4 5dr [7 Seat]
Manufacturer Approved
Marshall Skoda Letchworth

Hertfordshire, SG61JZ
PCP: £321.59/mo
Representative example: Contract Length: 36 months, 35 Monthly Payments: £321.59, Customer Deposit: £3,075.00, Total Deposit: £3,075.00, Optional Final Payment: £9,505.00, Total Charge For Credit: £3,335.65, Total Amount Payable: £23,835.65, Representative APR: 8.5%, Interest Rate (Fixed): 8.47%, Excess Mileage Charge: 7.2ppm, Mileage Per Annum: 10,000