Best large crossovers for £25,000

Written by
Russell Campbell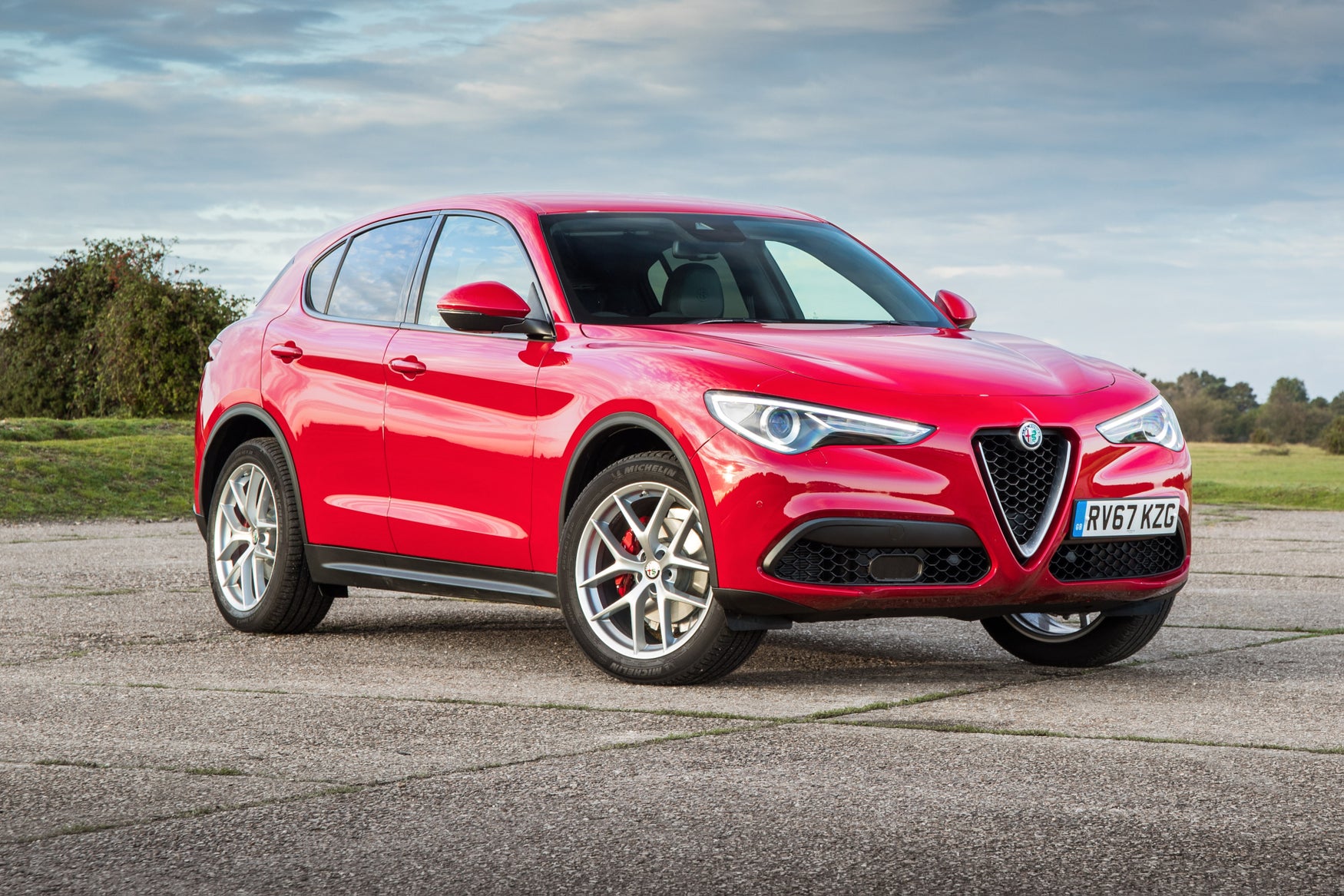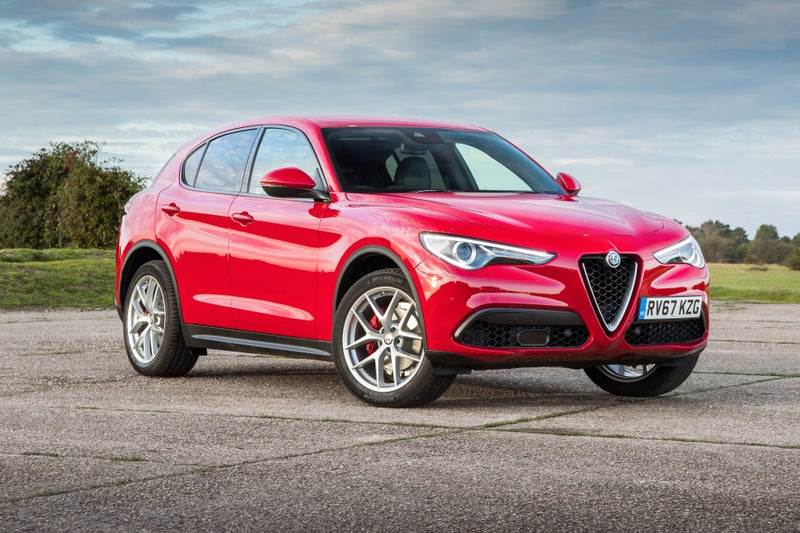 Looking for the best large crossover you can get for £25,000? Well, you've come to the right place.
This list of the best large crossovers for £25,000 looks at a range of cars from the very best current models to slightly older cars with a premium badge and a posh interior to go with it. You can also choose from modern petrols, frugal diesels or clean-running hybrids.
What they all share in common is that they make great family cars thanks to their roomy interiors and big boots. Plus you get a high driving position that makes you feel safe and secure on the road. Keep reading for heycar's guide to the best large crossovers for £25,000.
Don't forget that if this isn't quite your price bracket, we also have guides on the best large crossovers for £10,000, best large crossovers for £20,000 and the best large crossovers for £20,000.
And if these are a bit on the large side, why not take a look at the best small crossovers for £20,000?
Skoda Kodiaq
Year launched: 2016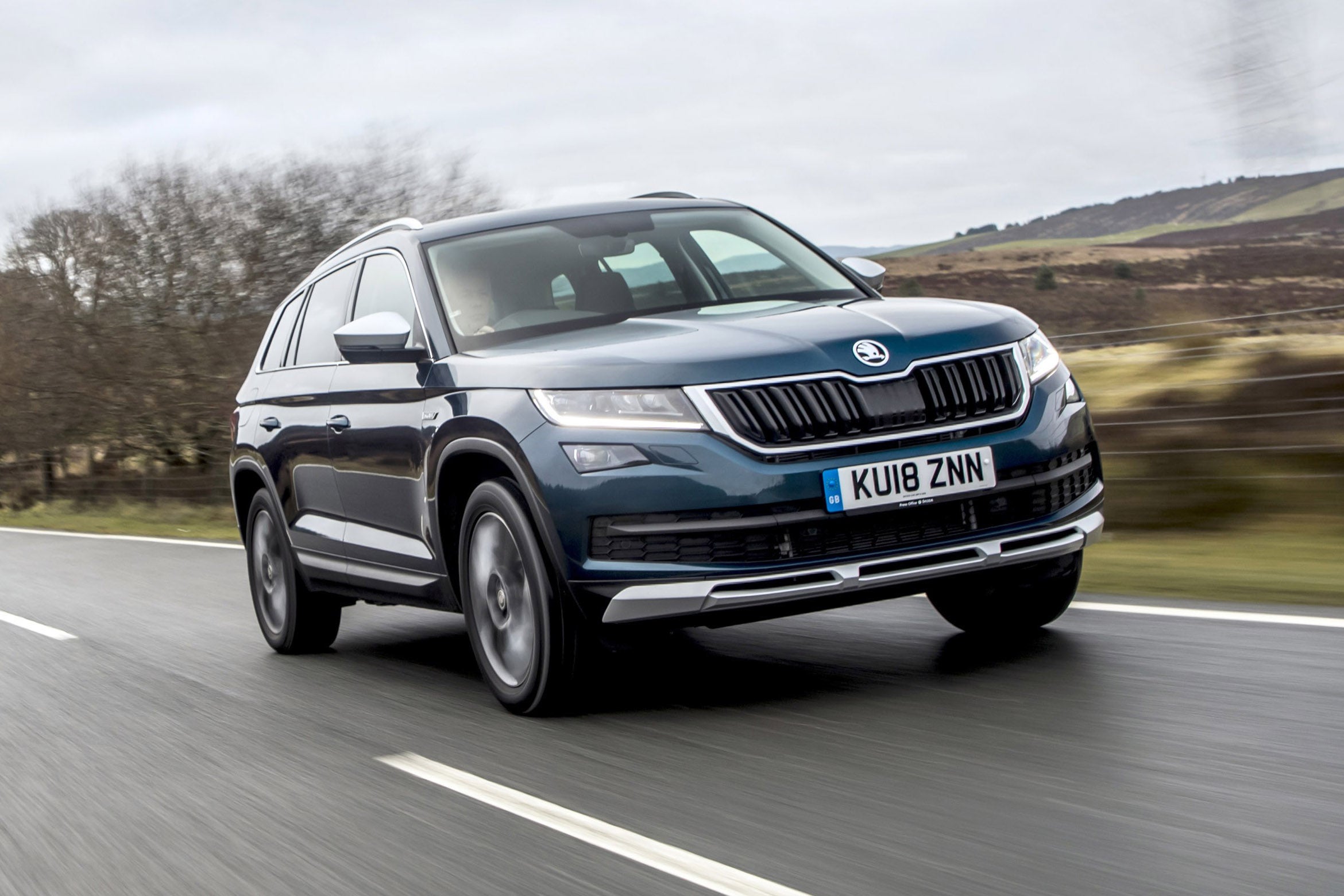 The Skoda Kodiaq is the best large crossover available for £25,000 and an excellent example of why Skoda isn't the butt of all jokes that it used to be. On the outside, you get a handsome design with a bold grille and muscular creases that make the Skoda look chunky.
Inside, you can choose from a selection of large infotainment screens that are simple to use and come as standard with Apple CarPlay and Android Auto. Most of the car's functions are controlled via the infotainment, affording the dashboard a clean design that's simple to navigate. Factor in loads of passenger space, lots of useful smaller storage cubbies and a big boot, and it's hard to think of a better large crossover.
A £25,000 budget is enough to get you a year-old car with around 10,000 miles on the clock and you can choose from a range of cheap-to-run petrol and diesel engines.
Porsche Cayenne
Year launched: 2010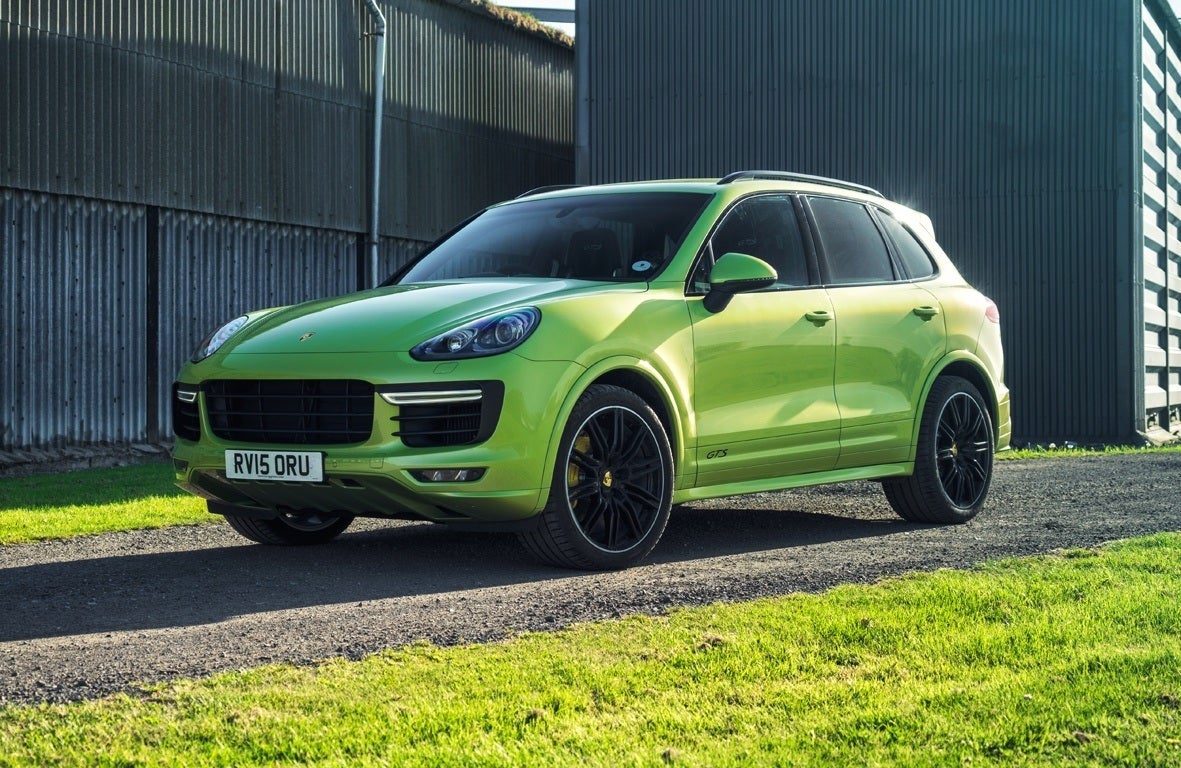 A £25,000 budget is enough for you to consider a high-end crossover like the excellent Porsche Cayenne – a car that manages to blend practicality with a driving experience befitting of the badge's sporty heritage.
The Cayenne's huge exterior dimensions hide a cabin that'll have no issue swallowing four adults and a boatload of their stuff. The boot is massive and easy to load. Okay, so this budget will get an example of the older model, but even then the Cayenne feels posh inside and gets most of the tech available on newer models.
The clever part is that Porsche has managed to make this hulking great crossover genuinely fun to drive – it's steering is confidence-inspiring, there's very little lean in bends and the Cayenne's steamroller tyres generate lots of grip. A £25,000 budget buys you a 2013 car with a powerful but relatively economical 3.0-litre V6 diesel engine or a quick (but wallet-ruining) 4.8-litre V8.
Volvo XC60
Year launched: 2017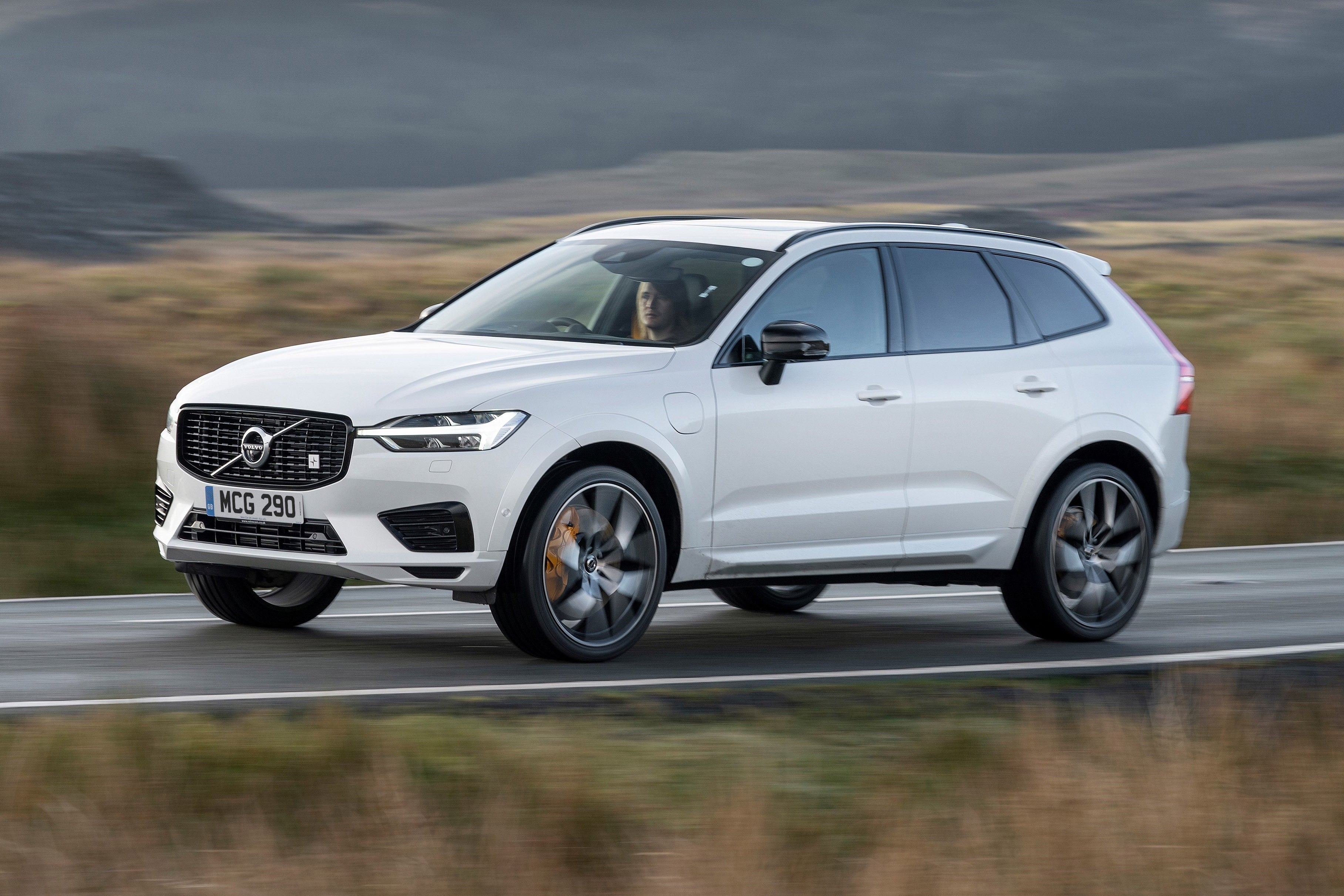 The current Volvo XC60 is one of our favourite crossovers and a £25,000 budget is just enough to get you behind the wheel of one.
And behind the wheel of an XC60 is a nice place to be. The Volvo has one of the poshest interiors you'll find in any car this side of a Rolls Royce or Bentley. It's dominated by a huge infotainment screen that looks and works like an Apple iPad, while around it you'll find classy wood, metal and leather finishes. It looks excellent. And, of course, there's loads of space for four adults and a boot that can happily swallow a couple of large suitcases with plenty of room leftover.
With £25,000 you can choose from a range of petrol and diesel models, but the D4 diesel is the best all-rounder – it has plenty of power and returns decent fuel economy.
Audi Q5
Year launched: 2017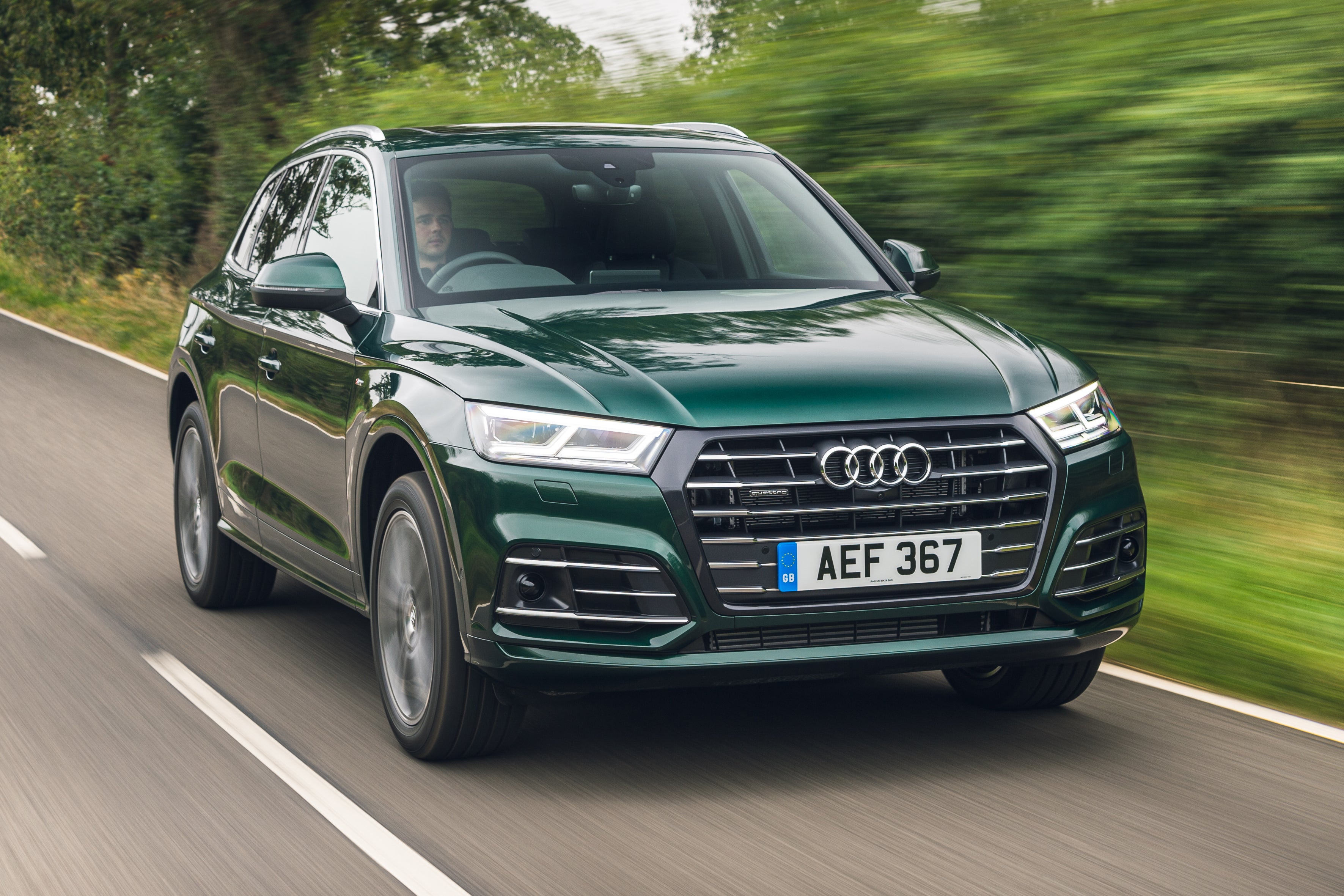 If you like everything about an Audi saloon but fancy fusing those qualities into a more practical crossover body, then get yourself an Audi Q5.
Like the best Audis, the Q5's dashboard feels so solid it could have been chiselled from a single piece of granite and it's finished off with a range of pretty trim pieces. A large infotainment screen sits on top, meanwhile, dispensing with the need for a messy sea of buttons. The interior is very spacious with lots of rear-seat legroom and a boot that is the equal of whatever task you throw at it.
The Audi is one of the most relaxing cars to drive on this list: its cabin is quiet, the suspension is compliant and all models come with a smooth-shifting automatic gearbox. You can choose from a range of petrol and diesel engines, although the 2.0-litre versions give the best balance between performance and fuel economy.
BMW X6
Year launched: 2015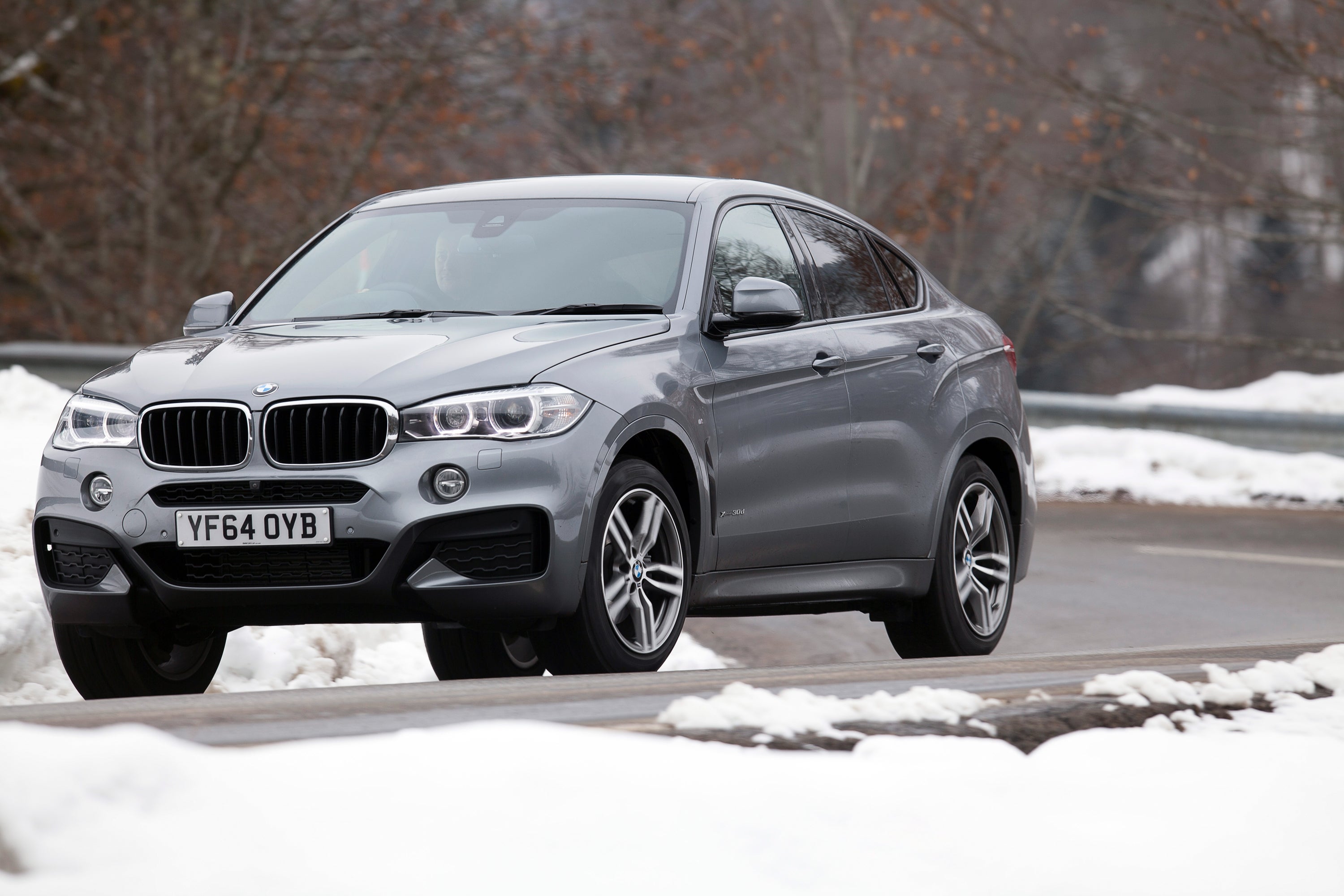 The BMW X6 is unique on this list for being a coupe crossover – that means it gets a sloping roof slapped onto a high-riding crossover body. Okay, so the looks won't be for everyone – particularly that huge rear end – but we can guarantee the X6 will get you noticed.
And, unlike a conventional coupe, the X6 can genuinely claim to be practical. It has loads of room up from and while the sloping roofline nibbles into the load capacity, the boot's still huge. Our budget is enough to get you an old model X6 but, worry not, it still feels very posh inside and comes as standard with BMW's excellent iDrive infotainment system.
We would recommend the 30d or 40d diesel models, which deliver huge slugs of power and don't cost a fortune to run. Whichever model you choose, the X6 is comfortable and surprisingly fun to drive.
Citroen C5 Aircross
Year launched: 2019

Citroen has a reputation for producing bold designs and the Citroen C5 Aircross is one of the boldest following on from the smaller C4. Like it, the C5 is available in a range of bright and contrasting colour schemes and gets Citroen's unique Airbump plastic body cladding which is supposed to guard against scrapes.
It feels unique on the inside, too. Citroen's worked to make the car feel as comfortable as possible so the seats don't offer too much body clamping lateral support and are stuffed with thick memory foam cushioning. You get room for four tall adults and the boot is big enough to deal with family life.
Citroen hasn't bothered trying to make the C5 Aircross feel sporty to drive, instead, you get very light controls and cosseting suspension that makes it feel like your driving a bouncy castle. A budget of £25,000 means you have your pick of a range of brand-new pre-registered cars. We'd have the 180PS diesel model with the eight-speed automatic gearbox, which suits the C5's relaxed setup.
BMW X5
Year launched: 2014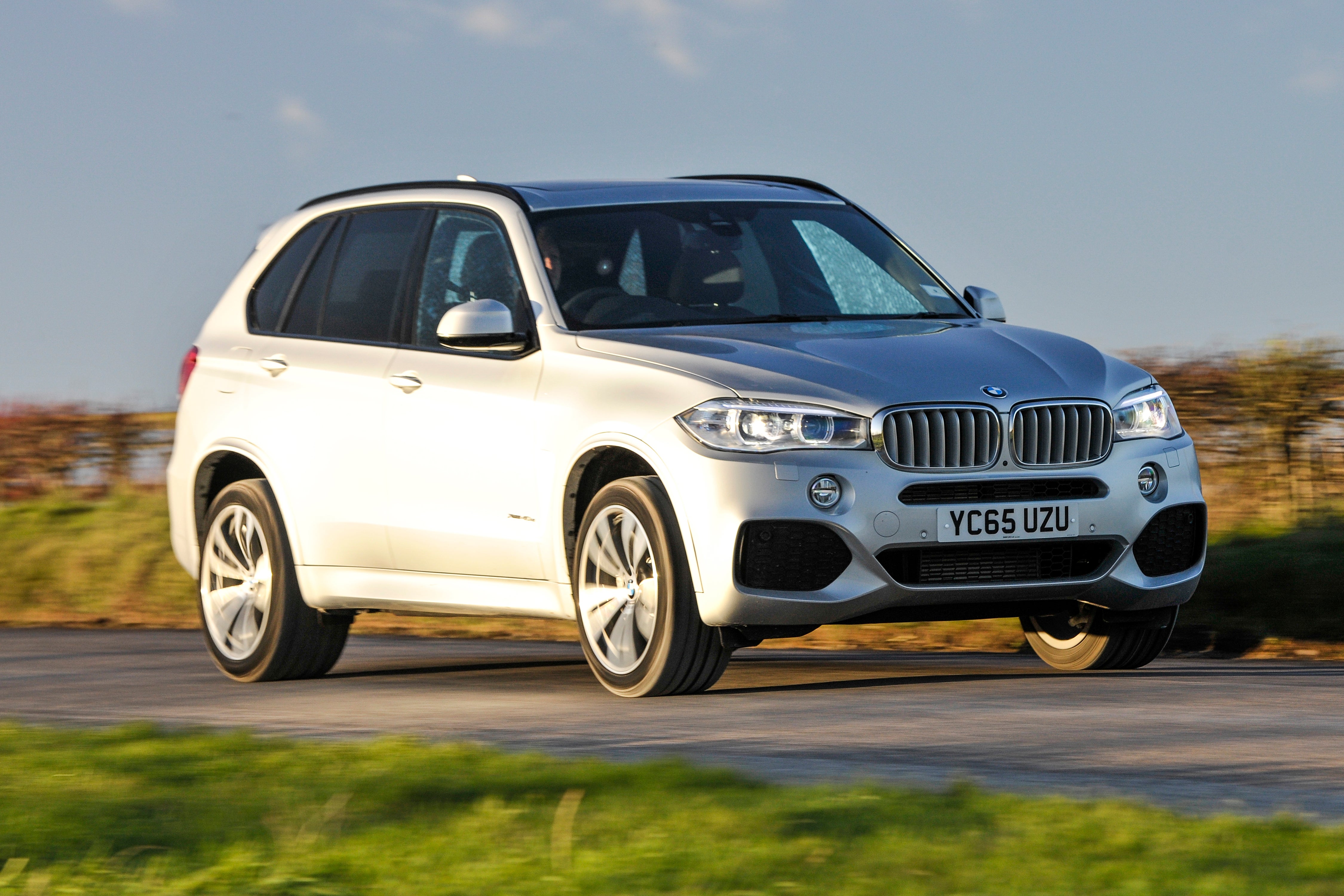 Love your BMW 5 Series but find it doesn't offer the space your family needs? Then it might be time to upgrade to a BMW X5 – it's about the same size as the 5 Series but offers notably more interior space.
That is most felt in the back seat where, compared to the saloon, the X5 has a lot more headroom and noticeable more knee room. That said, you also notice the boot is much bigger and has a large square opening that makes loading it easier. Interior quality is what you'd expect of a BMW (so excellent) and the X5 comes as standard with BMW's iDrive infotainment system which is very easy to use.
A £25,000 budget gets you a 2016 model with less than 50,000 miles on the clock and fitted with BMW's excellent 258PS 3.0-litre diesel engine. It's quiet, smooth, very powerful and cheap to run. What more can you ask for?
Jaguar F-Pace
Year launched: 2017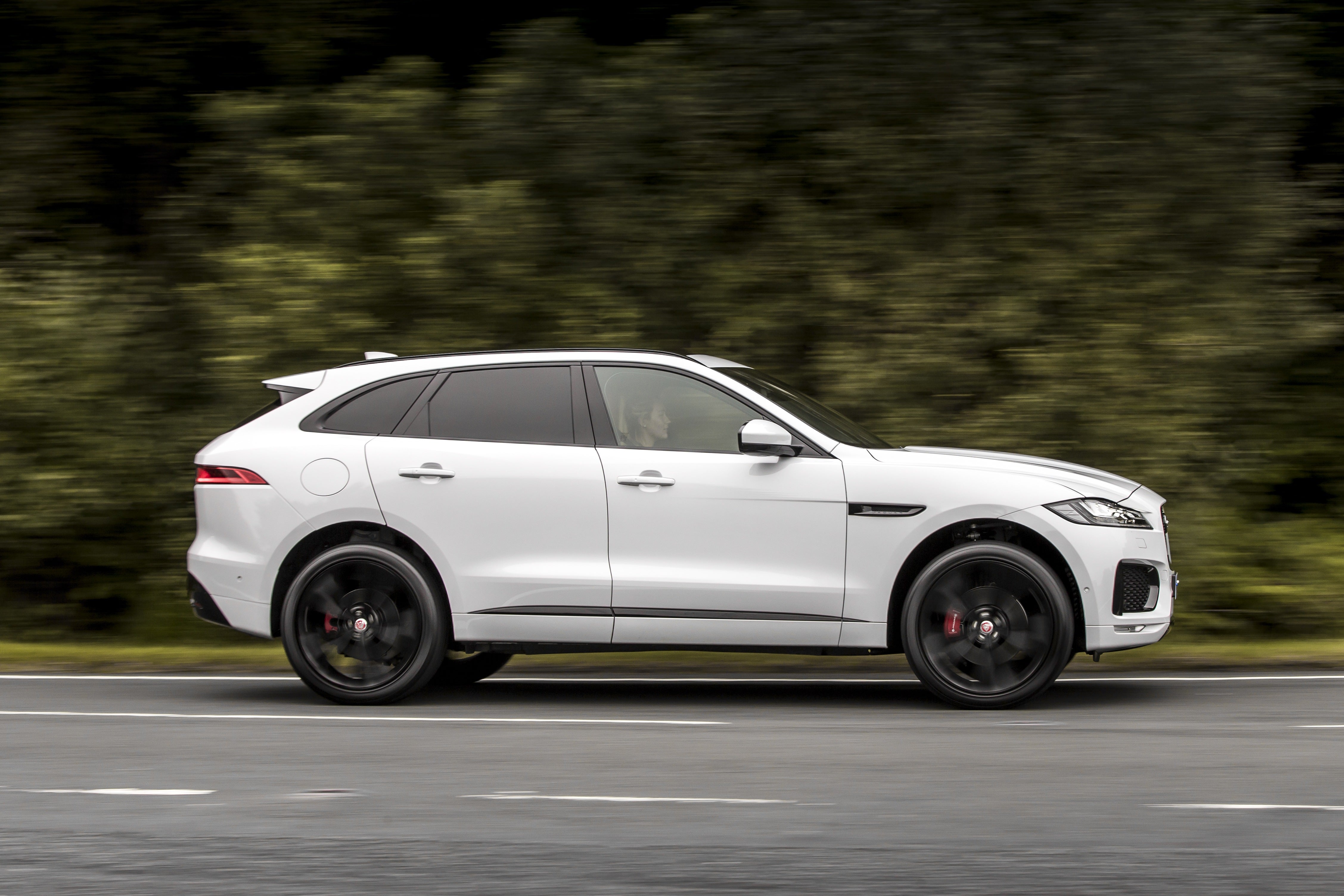 The Jaguar F-Pace manages to mix Jaguar qualities into a practical crossover body in a way that the smaller E-Pace fails to do.
What does that mean exactly? Well, for one, it's interior feels as posh as a Jaguar's should. You can choose from leather, wood and metal trims and the standard large infotainment screen leaves the way clear for a fuss-free design. Naturally, the F-Pace feels roomy inside, four tall adults will have space to spare and you'll get a dog in the boot.
Unlike the E-Pace, the F-Pace feels like a Jaguar to drive. It has direct steering that gives you plenty of confidence to steer it into corners and it never feels cumbersome. A £25,000 budget gets you behind the wheel of a 2017 high-spec Portfolio model with about 50,000 miles on the clock and fitted with Jaguar's 180PS diesel engine.
Alfa Romeo Stelvio
Year launched: 2017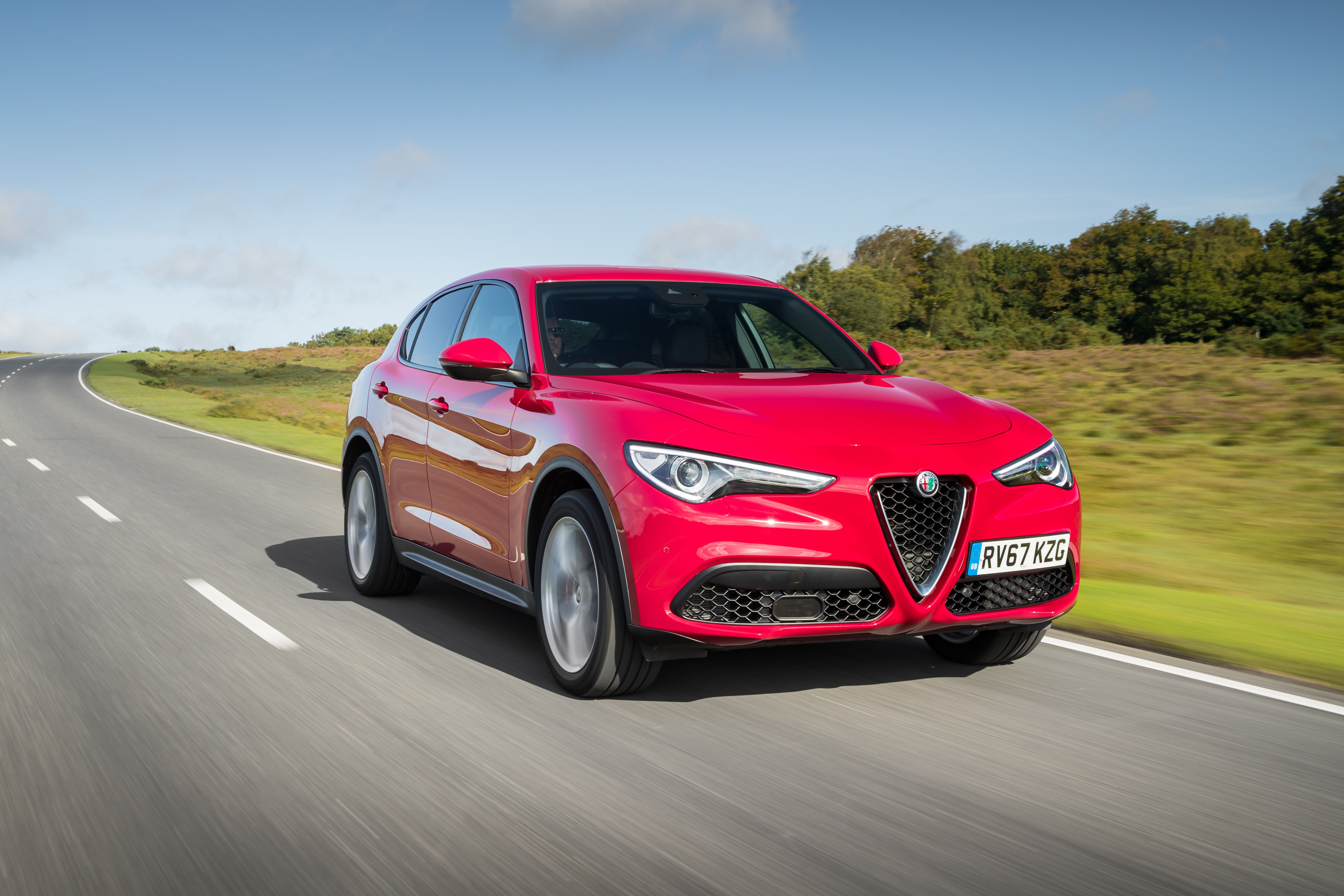 The Alfa Romeo Stelvio takes everything you like about one of the company's saloons and fuses them to a more practical crossover body. That starts with the eye-catching looks which are dominated by the Stelvio's large triangular grille.
The sporty theme continues on the inside where a large speedo and rev counter are the focal point of the Alfa's cabin, you get circular air vents and a three-spoke steering wheel that looks great and is nice to hold. The Stelvio adds to all this by offering lots of passenger space and a big boot.
Yet it's still great to drive. The quick steering gives the car electric responses and you'll barely notice body lean in corners. A £25,000 budget is enough to get you a two-year-old car with less than 15,000 miles on the clock and fitted with a punchy 210PS diesel engine.
Lexus RX
Year launched: 2009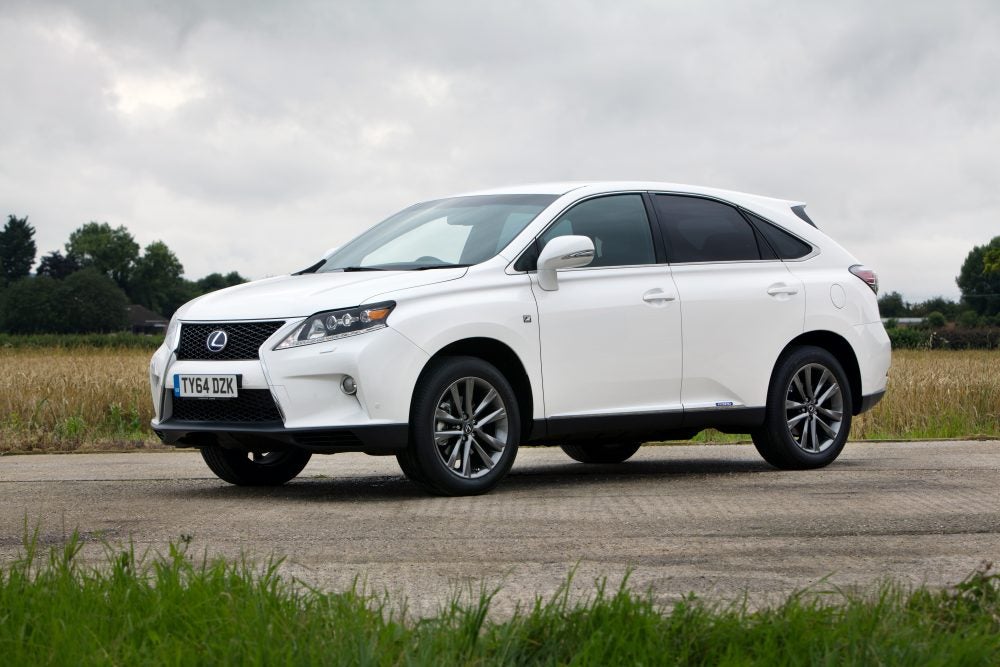 If you're looking for a big luxurious crossover that also happens to be a cheap-to-run petrol-electric hybrid, then the Lexus RX should be right up your street.
Inside, it feels very cosseting. Most of the cabin is covered in leather, you get posh-looking wood trims and the plastics that are on show feel expensive. It's also worth mentioning that all models come crammed full of equipment that would have been expensive options on the RX's rivals. This all comes in tandem with space for four and a boot that's big, if not huge by crossover standards.
The Lexus is powered by a 300PS petrol-electric engine that can run for a few miles on electricity alone, to keep running costs surprisingly affordable. It's also very quiet and combines well with the Lexus soft suspension and automatic gearbox, making it a very comfortable car on long journeys.
The best large crossover you can get on a budget of £25,000 is the Skoda Kodiaq. The Skoda looks as classy as the older premium models you'll find on this list but unlike those cars, it comes with the latest technology such as Apple CarPlay and Android Auto, which can mirror your phone's display on the car's big screen. The Kodiaq is well designed and roomy and is available with an excellent range of cheap-to-run engines.
The best large crossover is, you guessed it – the Skoda Kodiaq. Skoda often plays second fiddle to it's Volkswagen owner, but in the Kodiaq the roles have been reversed – it feels even nicer inside than the Volkswagen Tiguan Allroad that it's based on. It's a great family car with a roomy interior and you can choose from manual, automatic, two-wheel drive or four-wheel drive and petrol or diesel models.
The Porsche Cayenne's combination of a prestigious badge and relative rarity (versus other large crossovers) means you can expect it to hold onto its value well in a class of cars not best known for its strong residuals.
Skoda Kodiaq
2.0 TSI Edition 4x4 5dr DSG [7 Seat]
Manufacturer Approved
Wings Skoda Peterborough

Cambridgeshire, PE15BQ
PCP: £362.23/mo
Representative example: Contract Length: 36 months, 35 Monthly Payments: £362.23, Customer Deposit: £3,522.00, Total Deposit: £3,522.00, Optional Final Payment: £10,337.50, Total Charge For Credit: £3,057.55, Total Amount Payable: £26,537.55, Representative APR: 6.9%, Interest Rate (Fixed): 6.86%, Excess Mileage Charge: 9.6ppm, Mileage Per Annum: 10,000
Skoda Kodiaq
2.0 TDI Edition 4x4 5dr DSG
Caffyns Skoda Ashford

Kent, TN240GA
PCP: £309.83/mo
Representative example: Contract Length: 36 months, 35 Monthly Payments: £309.83, Customer Deposit: £3,404.00, Total Deposit: £3,404.25, Optional Final Payment: £11,552.50, Total Charge For Credit: £3,105.80, Total Amount Payable: £25,800.80, Representative APR: 6.9%, Interest Rate (Fixed): 6.86%, Excess Mileage Charge: 8.38ppm, Mileage Per Annum: 10,000
Skoda Kodiaq
2.0 TDI SE L 5dr DSG [7 Seat]
Manufacturer Approved
Wings Skoda Peterborough

Cambridgeshire, PE15BQ
PCP: £357.94/mo
Representative example: Contract Length: 36 months, 35 Monthly Payments: £357.94, Customer Deposit: £3,517.00, Total Deposit: £3,517.50, Optional Final Payment: £10,472.50, Total Charge For Credit: £3,067.90, Total Amount Payable: £26,517.90, Representative APR: 6.9%, Interest Rate (Fixed): 6.86%, Excess Mileage Charge: 8.38ppm, Mileage Per Annum: 10,000