Best luxury cars for £10,000

Written by
heycar editorial team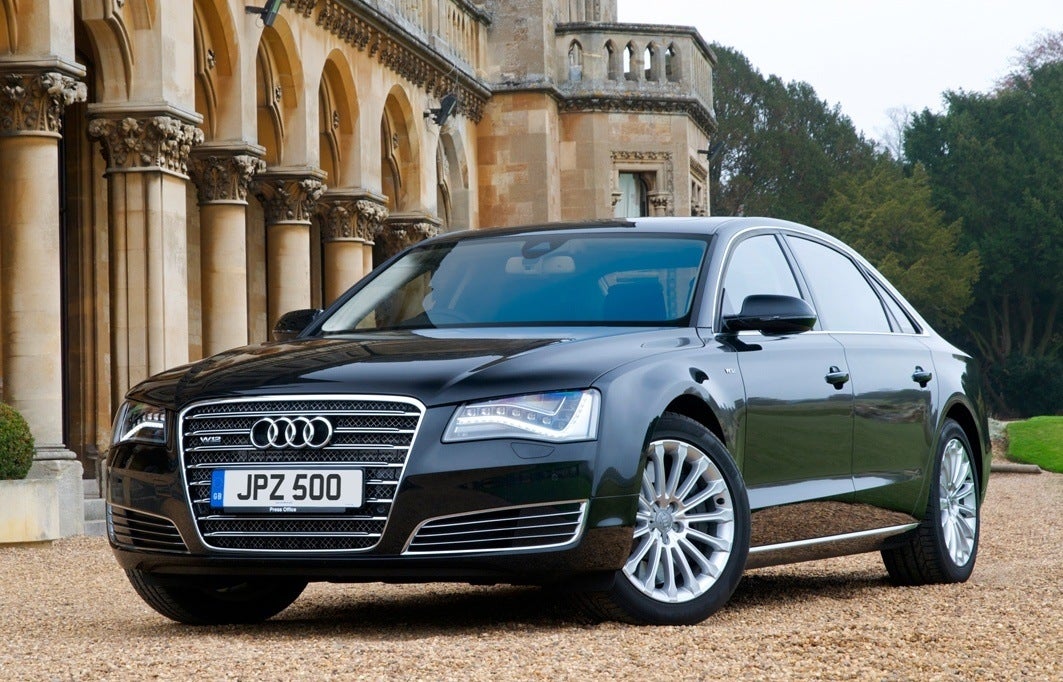 What are the most luxurious cars you can buy for £10,000 or less? Read our in-depth list to find the best luxury cars you can have on a city car budget.
Want to live the high life without robbing a bank? Course you do. That's why we've put together this list of the most luxurious cars you can buy for under £10,000.
We know what you're thinking: ten grand buy's you about 10% of the latest Mercedes S-Class. And you're right - but if you use your head and pick up a used model it buys you 100% of that S-Class.
Mercedes-Benz S-Class
Year launched: 2006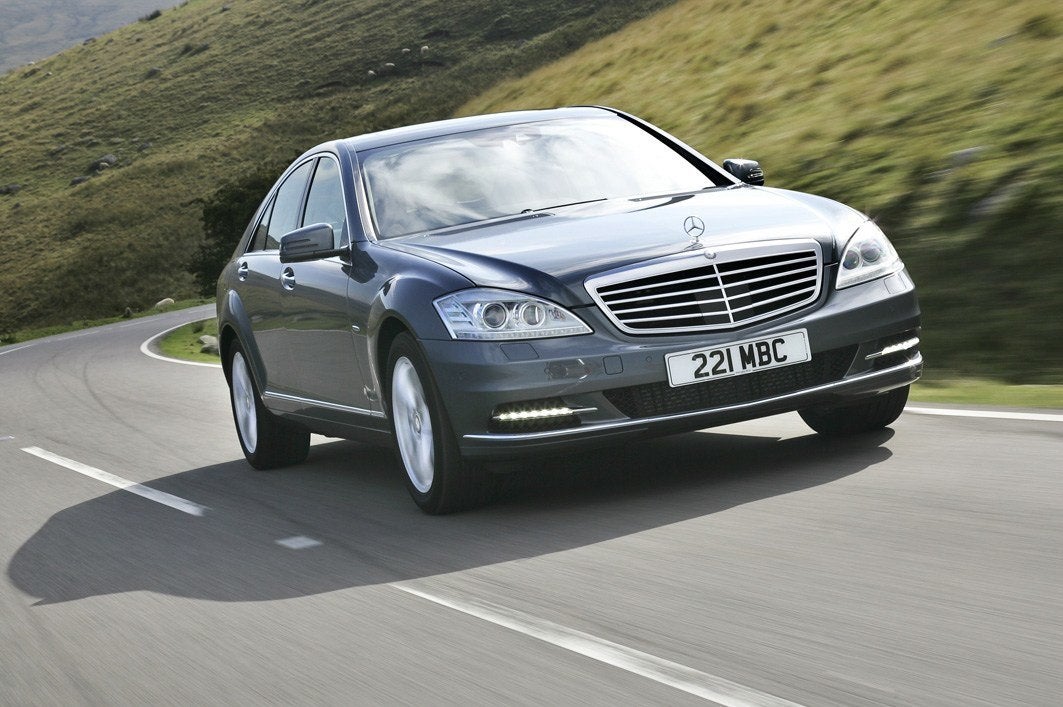 For many people, the Mercedes S-Class is the daddy of luxury saloons - it's used to chauffeur captain's of industry from A to B whilst allowing the to make the most of their time (which, after all, is money) in the back. But what does a £10k S-Class look like?
The good news is that it's still a beautiful car - albeit one that looks a little dated because of Mercedes rather aggressive styling evolution. Despite they're size, they're remarkably easy to pilot and the driver is guaranteed to feel at home... perhaps more so than in their own, er, home.
Criticisms? For such a big car, the boot isn't that generous. Still, if you can find the twin-turbo S600 which can do 0-62mph in just over 4.5 seconds you'll probably manage. At this price point you're more likely to find a 350d, which can still hustle a hot-hatch away from the lights.
Audi A8
Year launched: 2010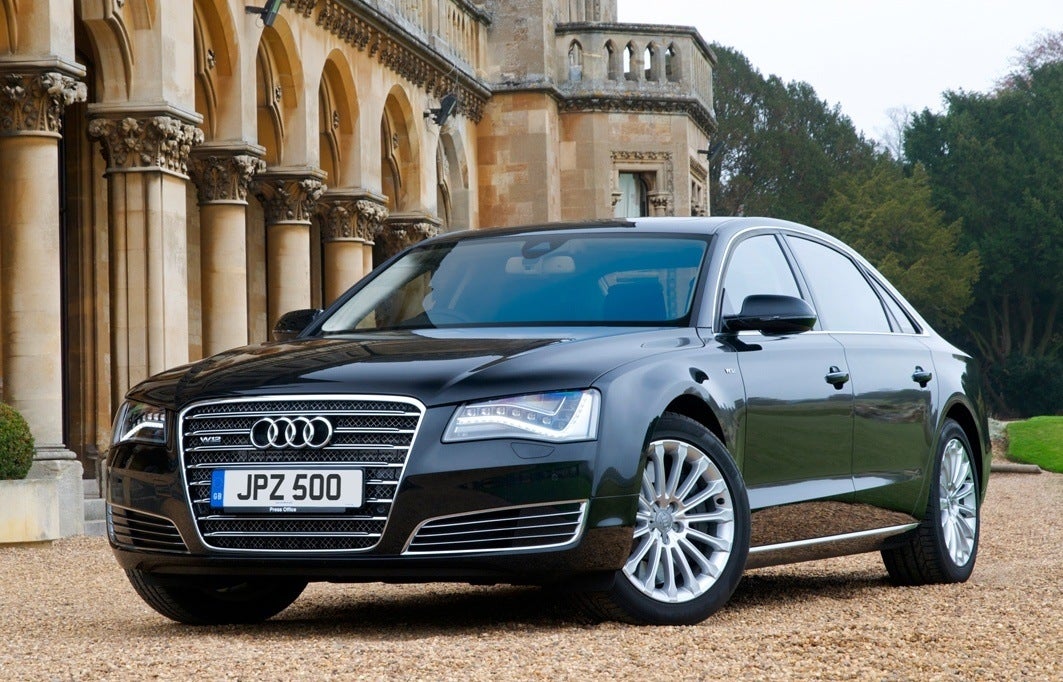 It might be ten years old, but the Audi A8 is still a standout car. Classy styling, great engines and packed with tech. There's a lot to love.
Whether you're driving it or being driven in it, the refinement level will give a Rolls-Royce a run for its money. That's thanks in part to a clever suspension and some smooth yet powerful engines. We'd recommend the 3.0-litre diesel mated to Audi's quattro four-wheel-drive system.
What about the fuel economy? Well, Audi was ahead of the curve here and its weight-saving aluminium body paid dividends not only when it came to mpg but also handling.
BMW 7 Series
Year launched: 2009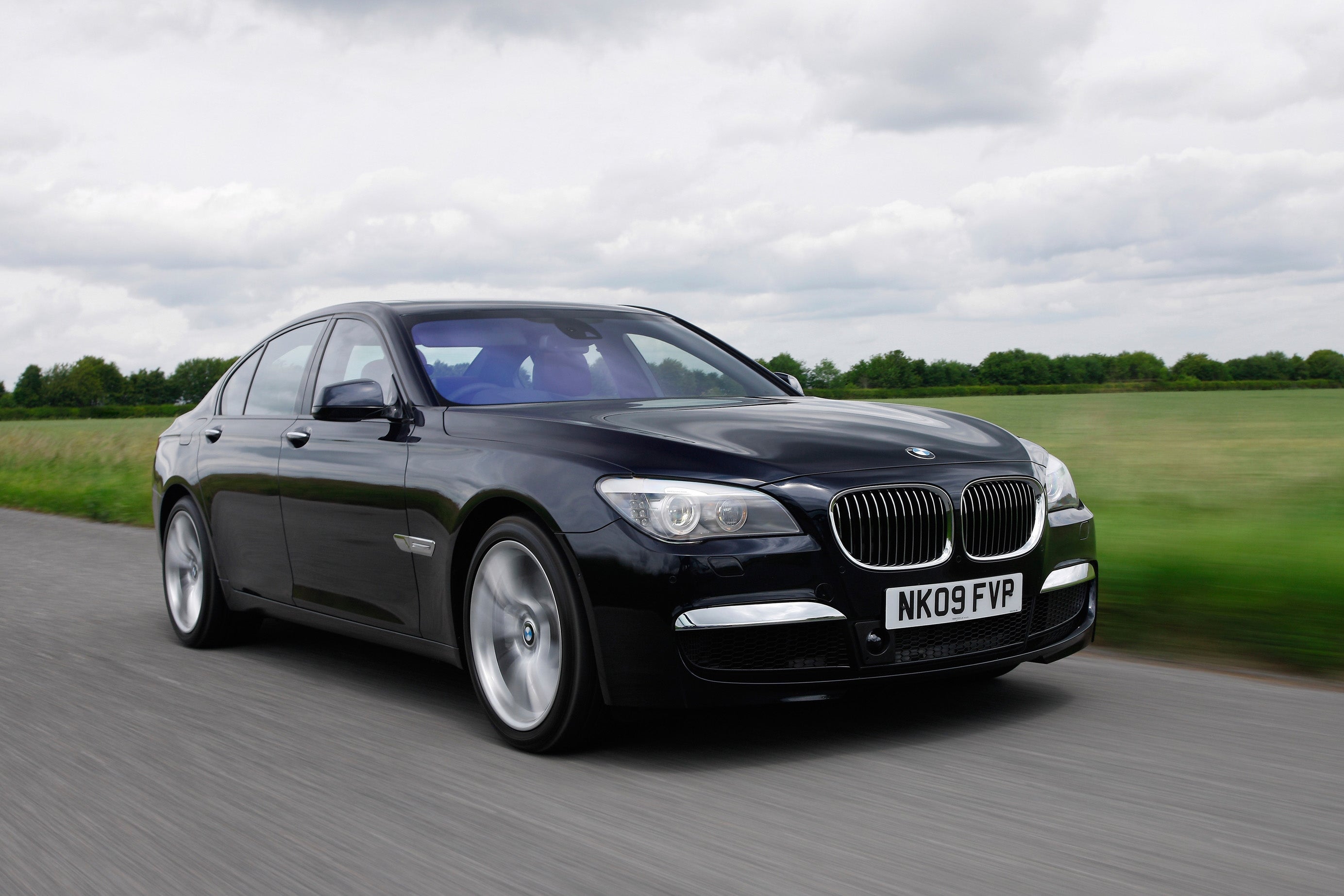 If you're an enthusiastic driver looking for a luxury car that offers decent levels of engagement, then we'd recommend the BMW 7-Series.
For this price, you'll be looking at a 730d diesel - with an excellent engine that offers 245PS and a whopping 540Nm of torque (or grunt, in laymen's terms). It adds up to a 0-62mph time of a smile-inducing 6.1 seconds. Engage Sport + mode and you've got a car that goes as fast as you'll ever need.
But pop it into comfort and it's a smooth ride that allows you to enjoy the rear massage seats with built-in ventilation system for maximum comfort. There's even an 8GB music server for fans of retro tech.
Volkswagen Phaeton
Year launched: 2010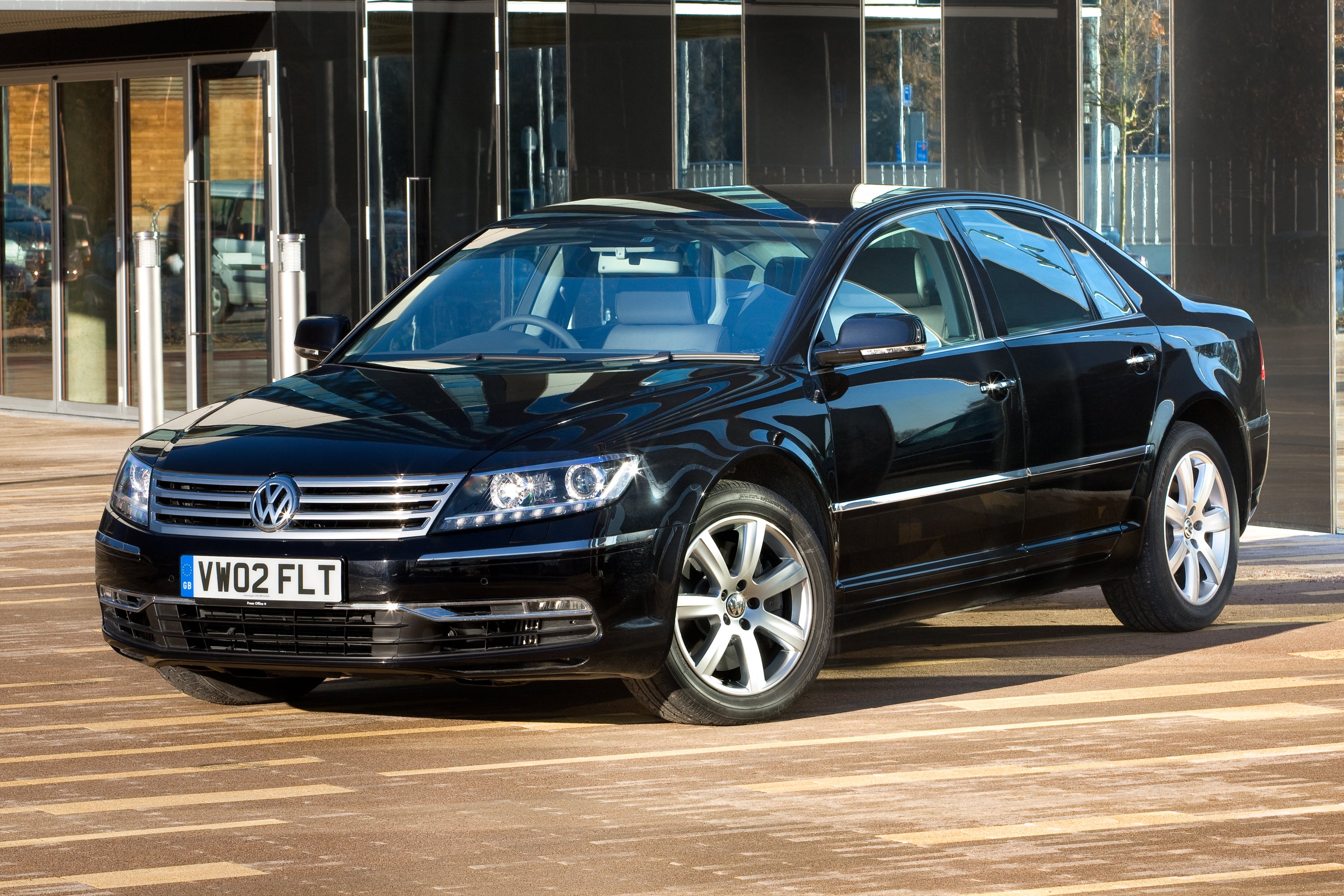 Volkswagen literally means 'people's car' so why the German carmaker decided to build a highly exclusive luxo-barge in the form of the Volkswagen Phaeton is anyone's guess. Naturally, buyer's turned their nose up at the 'common' VW badge and it never sold all that well.
Ironically, it's limited numbers now mean that Phateton ownership is a great way to stand out from the usual crowd of BMW, Mercedes and Audis. The Phaeton is an excellent car, sharing a lot of its mechanical parts with the Bentley Continental GT, including its four-wheel-drive system.
Engine choice at this price will be limited to the 3.0-litre V6 turbodiesel with 245P and 33.2mpg, which is perfectly acceptable. The Phaeton also provides a great choice for drivers who fancy living the high-life but are worried about the cost sky-high labour.
Range Rover
Year launched: 2002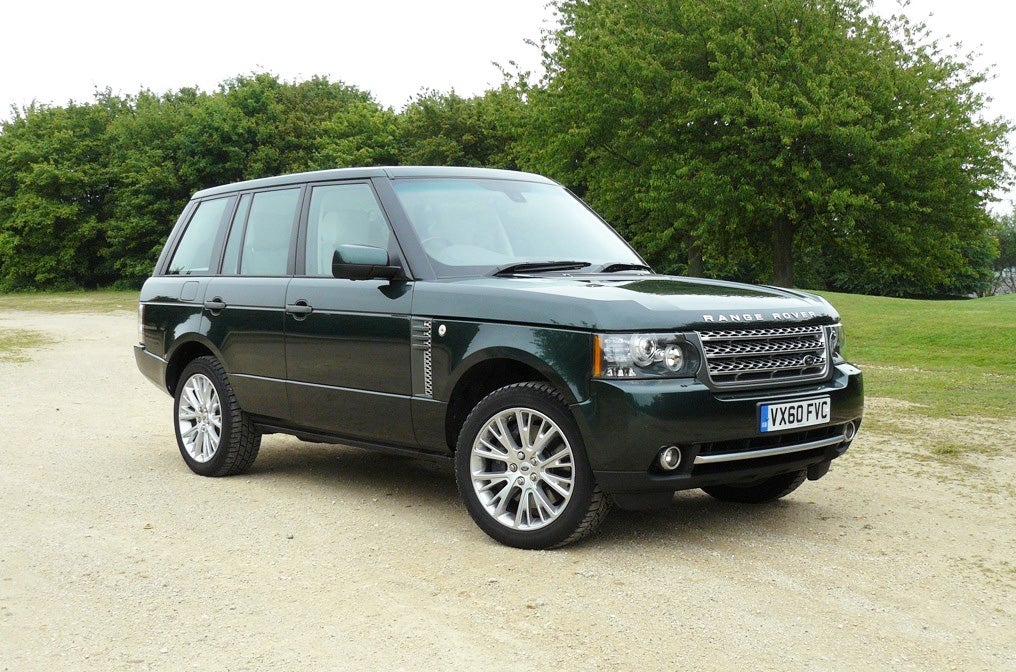 Here's a slightly different take on the luxury car perspective. It's less of a luxo-barge and more of a luxo-4x4. But make no mistake: the Range Rover is sumptuous in all the ways a BMW 7-Series is… only in the Range Rover you can take a more direct route across the fields to your country house.
With some models costing over £80k new, we can confirm that the inside of the Range Rover is nicer than most people's living rooms. And quieter, too. It's a car that's always been (until now, anyway) in a class of its own so it makes an excellent used buy.
It's also great to drive. Yes, it can be a bit rolly polly but the thumping 700Nm of torque on offer from the 4.4-litre V8 diesel means that it can easily hold its own through the twisty stuff. If driving dynamics aren't your thing, then soak up the comfort from the clever air suspension… although you might want to hold tight if you're doing a bit of mud plugging.
Jaguar XJ
Year launched: 2010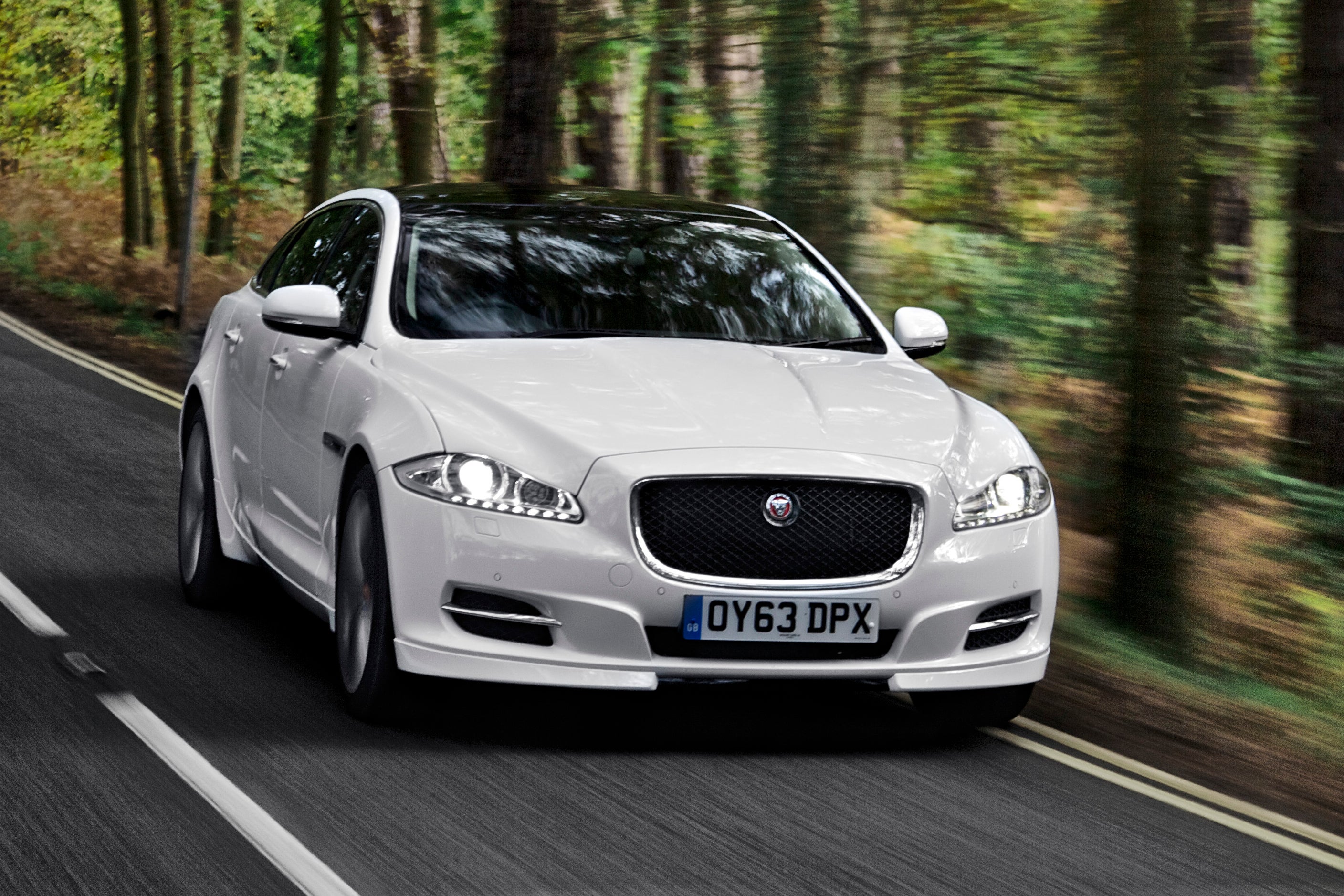 This classy British saloon was Jaguar's flagship car when it was launched. As such it encompasses everything that buyer's love about the brand and brings together a neat blend of sports saloon and business car.
If you're up front, you'll enjoy the compact-feeling cockpit and sharp steering, while in the back you can stretch out and relax in limousine-like calmness. So it's a perfect car, then? Not quite. It falls short of its German rivals not only on technology but also on parts. The air vents, for example, look a little cheap while the touchscreen interface has a really low-res screen. That said, it does have 'twin view' mode which means driver and passenger can see different things.
As much as we'd love to point you towards a supercharged V8, you'll be looking at a 3.0-litre diesel for £10k. But it's a V6 and it can hit 62mph in 4.6 seconds so it's not all bad news, especially with 44.8mpg.
Porsche Cayenne
Year launched: 2010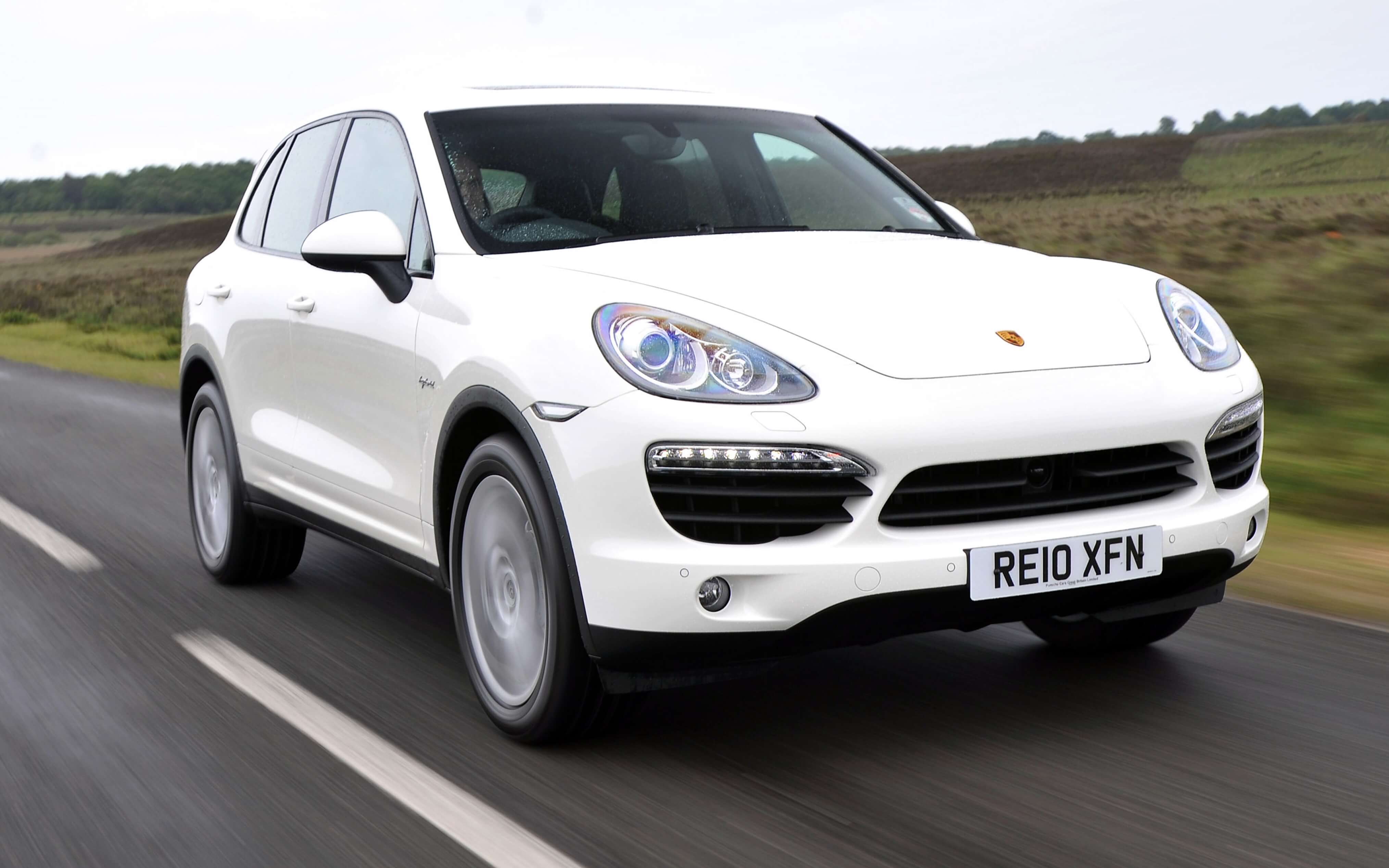 To some degree, luxury cars are all about badges - and few car brands are as desirable as a Porsche, making the Cayenne a contender on our luxury cars for under £10,000 list. Similar to the Range Rover, the Cayenne combines practicality with performance while offering drivers and passengers a premium experience when it comes to ride quality and interior.
But it's the handling that will attract most people. Despite tipping the scale at two-tonnes, the Cayenne almost feels like a two-seater sports car when you need to turn it up - dial it down however and it wafts along quite serenely.
Power comes from a diesel V6 which is quiet and refined, although it's a tad slower than some of the car here taking 7.7 seconds to get to 62mph while returning early 40s when it comes to mpg. Handling on the go is outrageously good though, so it's a compromise you might be willing to live with.
A luxury car is often the very pinnacle of a manufacturer's range - a chance to show off its best engineering, most up to date technology, and sumptuous interior design. They'll carry a high price tag and usually sit at the top of a manufacturer's range.
This will depend on your point of view. If you want a car with all the bells and whistles but aren't fussed about running costs such as fuel economy or service and maintenance, then used luxury cars make a great secondhand buy.
Most cars lose around 50% of their value during the first three years of their life, but luxury cars suffer particularly badly for several reasons, including high running costs and demand from image-conscious buyers who always want the latest kit.