Best MPVs for £10,000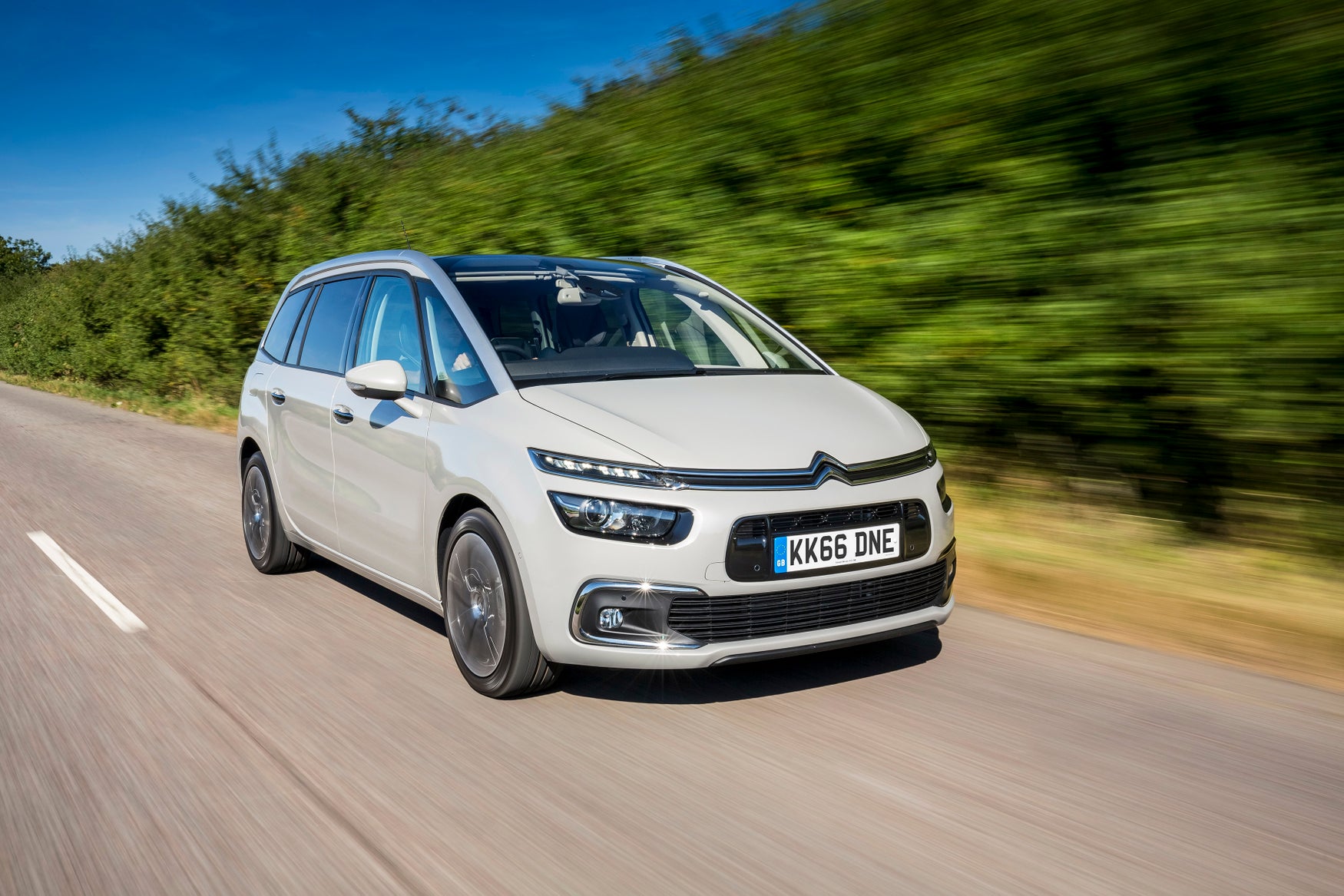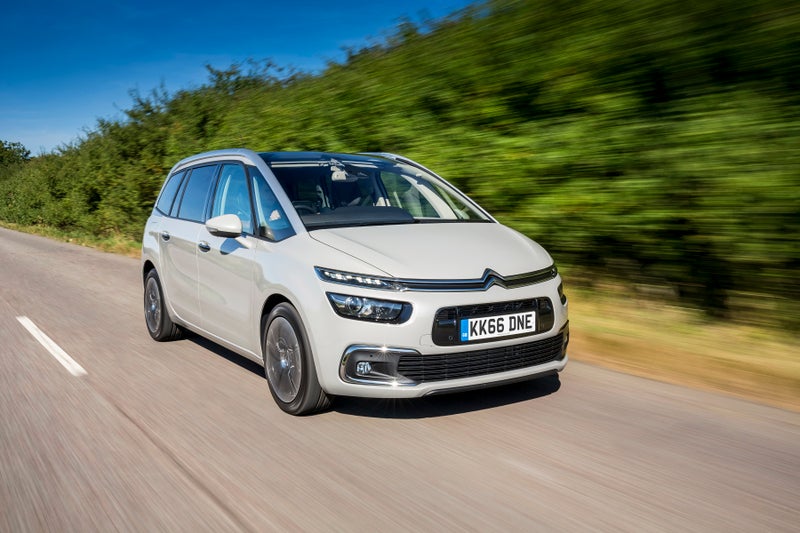 With SUVs or crossovers (call them what you will) becoming the default choice for most family buyers is there still a place for the humble MPV?
Well we think so. True they may not be as sexy as a crossover and the usual boxy shape hardly screams 'sporty' but if you want maximum space, this is where to look.
And you don't need to spend a fortune either with plenty available on a budget. These are the best MPVs you can buy right now for £10,000 which offer space, practicality, low running costs and in many cases, seven seats.
Ford S-MAX
Year launched: 2015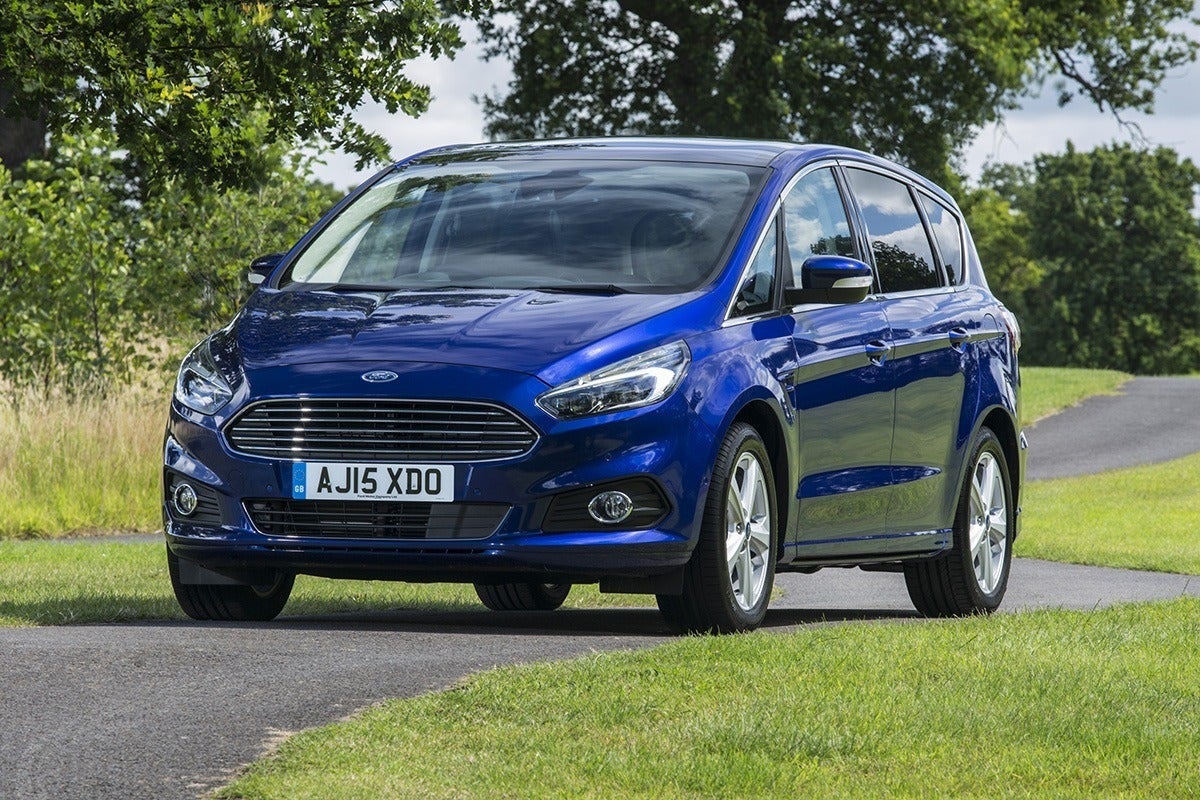 If one car has proved that MPVs can be good to drive - it's the Ford S-MAX. What Ford describes as the 'best of both worlds' - those worlds presumably being ones occupied by practicality and keen handling - the S-MAX is more than just a Ford Galaxy with a snazzy wig and make-up on. It's quite a different proposition altogether.
It's arguably the best MPV on the market to drive and while you won't forget you're behind the wheel of a big seven-seater, in corners it feels like a well set-up saloon. There's more to it than handling though.
All models come with seven seats and the five in the back can be folded down - all at once if you so desire - with just the touch of a button. The 'stadium' style seating means kids in the back can still see forward, essential to help prevent car sickness. Go for the refined 2.0 TDCi and it's cheap to run too.
SEAT Alhambra
Year launched: 2010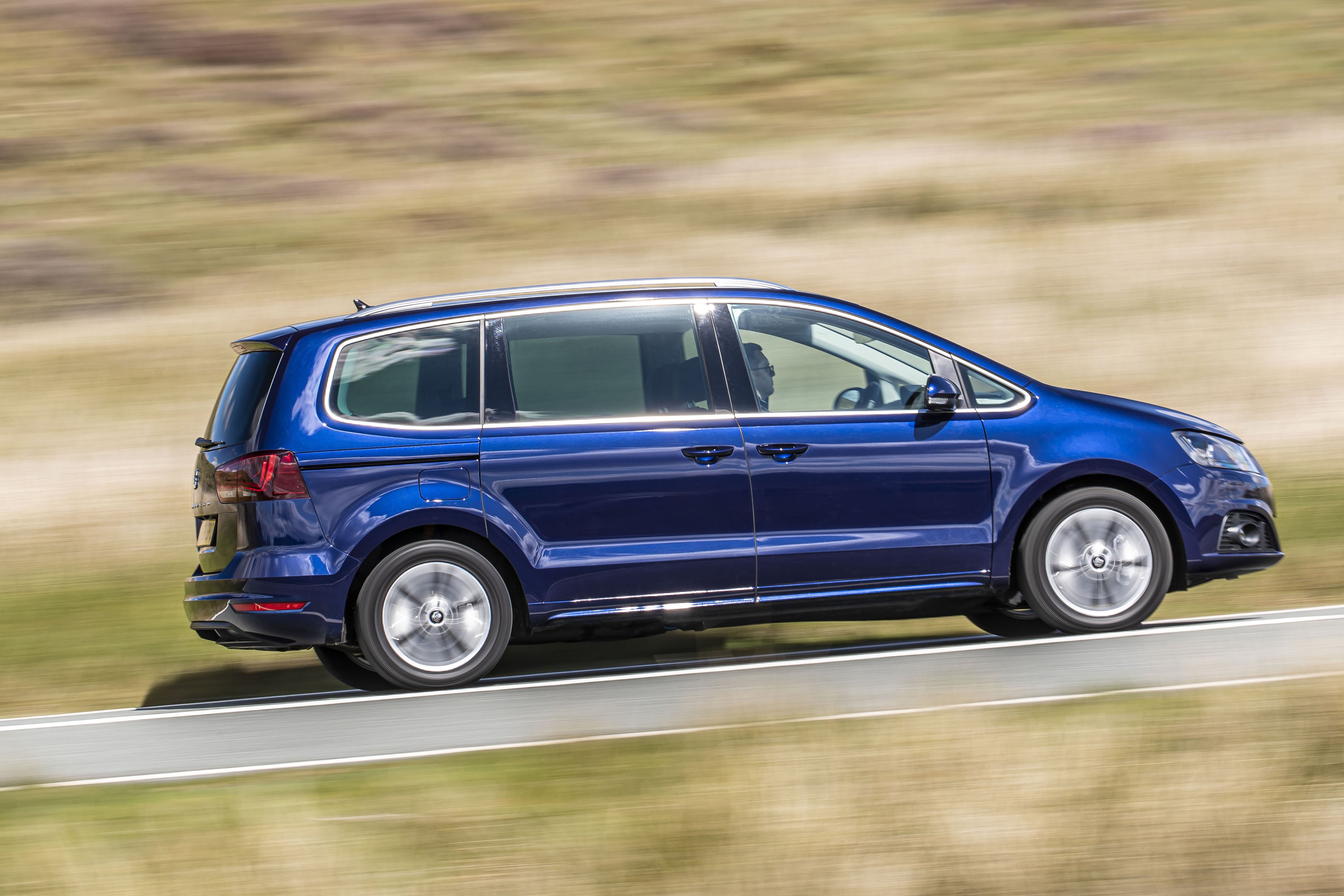 Far from the newest design around, the SEAT Alhambra looks like the kind of car you'd find at a minicab rank late at night, but it actually has plenty to recommend it. For starters, there's the fact it has sliding rear side doors. No more worrying about the kids whacking the doors into that shiny new Porsche you've just parked next to.
The rearmost seats are a little tight for adults but children will be happy once they've clambered in plus folding and unfolding the rear seats is very easy meaning it's straightforward to free up huge amounts of van-like space for those trips to your favourite Swedish furniture shop.
You can of course go for the Alhambra's sister car - the Volkswagen Sharan - but the SEAT tends to be cheaper or at least better equipped for the same money. Pretty much all models are the 2.0 TDI and while SEAT sold a 1.4 TSI they are rare at this budget.
Toyota Verso
Year launched: 2013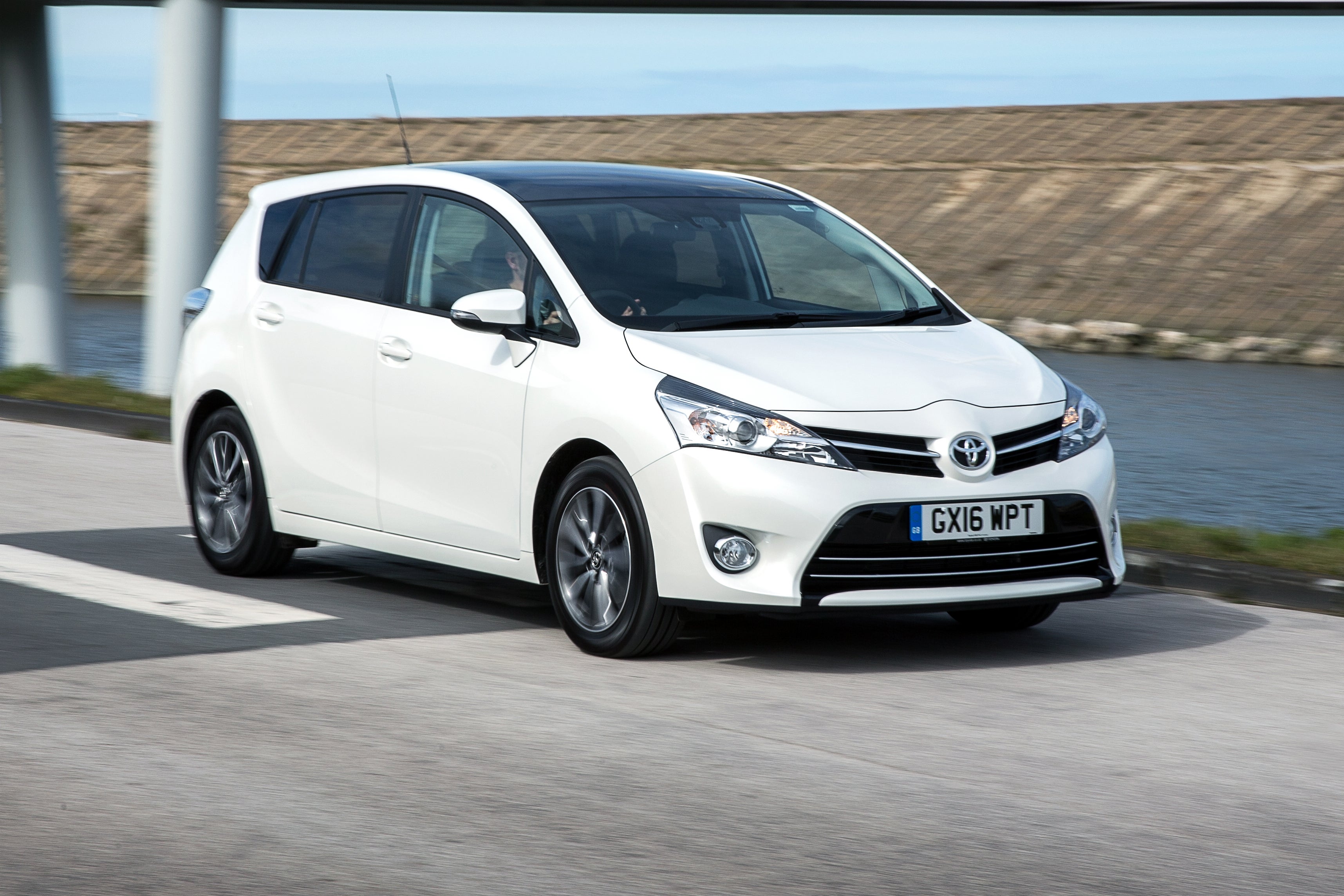 It's not exactly a car to set the pulse racing, just looking at it can send you to sleep, but like many MPVs, the Verso is a car you buy with your head rather than your heart. Firstly, it's a Toyota, so it won't go wrong. Secondly, despite its small size, it's actually a seven-seater.
True, the extra seats are best described as 'occasional' but it still gives that added flexibility should you need to give a few more people a lift back from the pub. All the rear seats all fold down completely flat if need be, plus the second row slides back and forth and also reclines with plenty of headroom.
The relaxed nature of the 1.6 D-4D - an engine sourced from BMW - suits the Verso well. It's not exactly the most dynamic people carrier around but it's very easy to drive, comfortable and rides very well.
Volkswagen Golf SV
Year launched: 2014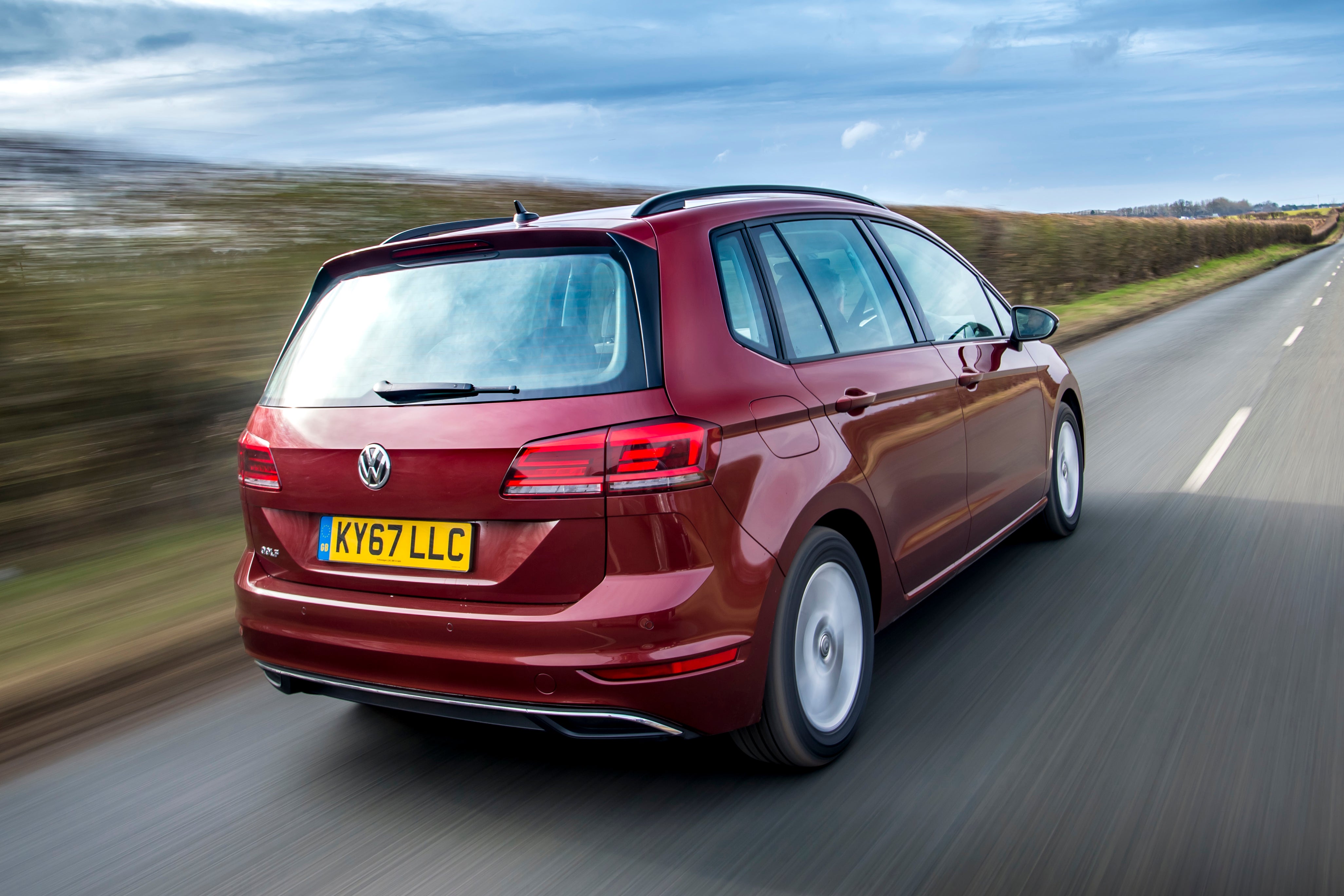 The Golf SV replaced the Golf Plus in 2014 - the SV stands for Sports Van apparently but it might as well stand for sensible van. It's hardly sporty but it is practical and comfortable. Basically, imagine a Volkswagen Golf but with a bit more space inside and voila - the Golf SV.
Unlike the Toyota Verso, it's only a five-seater but as Volkswagen hasn't had to squeeze in extra seats, it means more boot space. What stands out is how solid and well-buit it is - feeling that bit more upmarket than rivals from Ford or Citroen.
It's not the last word in driver enjoyment, which MPV is, but the handling is safe and predictable. It's also cheap to run and there's a good choice of engines from Volkswagen's uber-frugal 1.6 TDI to the nippy 1.4 TSI, ideal if you're not doing big miles.
Citroen C4 Grand Picasso
Year launched: 2013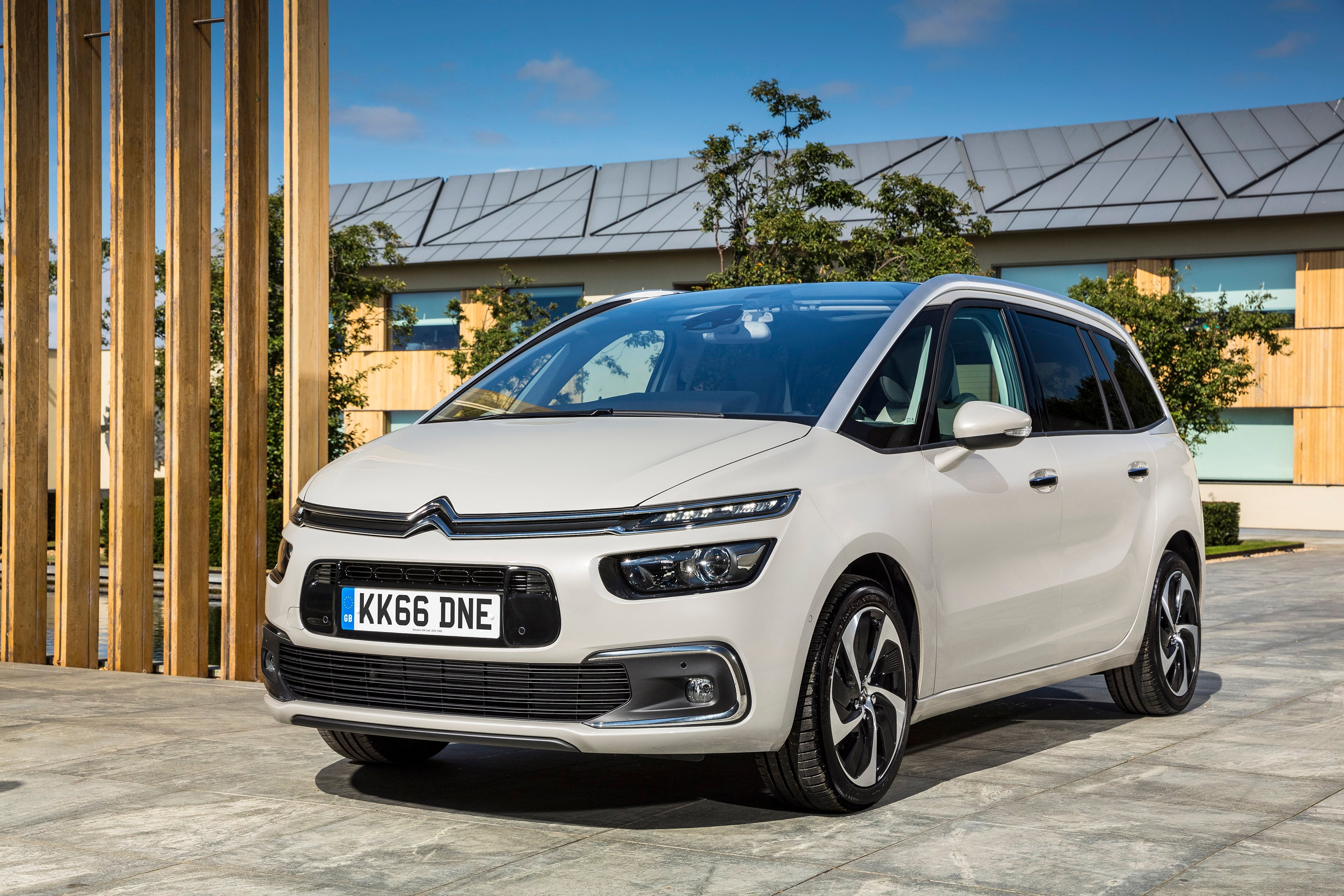 If it's comfort you want from your MPV, Citroen is where to look. Citroens have traditionally been renowned for a forgiving ride and the C4 Grand Picasso sees a return to that. It's wonderfully smooth and impressively quiet making motorway journeys relaxing. Thanks to that smooth design there's little wind noise either. But there's more to the Citroen than just the ride.
The interior is very well thought out and has lots of family-friendly touches but the touchscreen infotainment system - which controls most functions - could be better. It's fiddly to use - so for instance, if you just want to turn the air con up or down, you have to go to the relevant screen rather than just pressing a button or turning a dial. If you're a busy mum rushing about all day you might find it frustrating.
The diesels may be the default choice and the 1.6 HDi is very cheap to run but if you're not doing big mileages, look for a petrol. The 1.6 THP is a great engine and worth seeking out.
Ford C-MAX
Year launched: 2010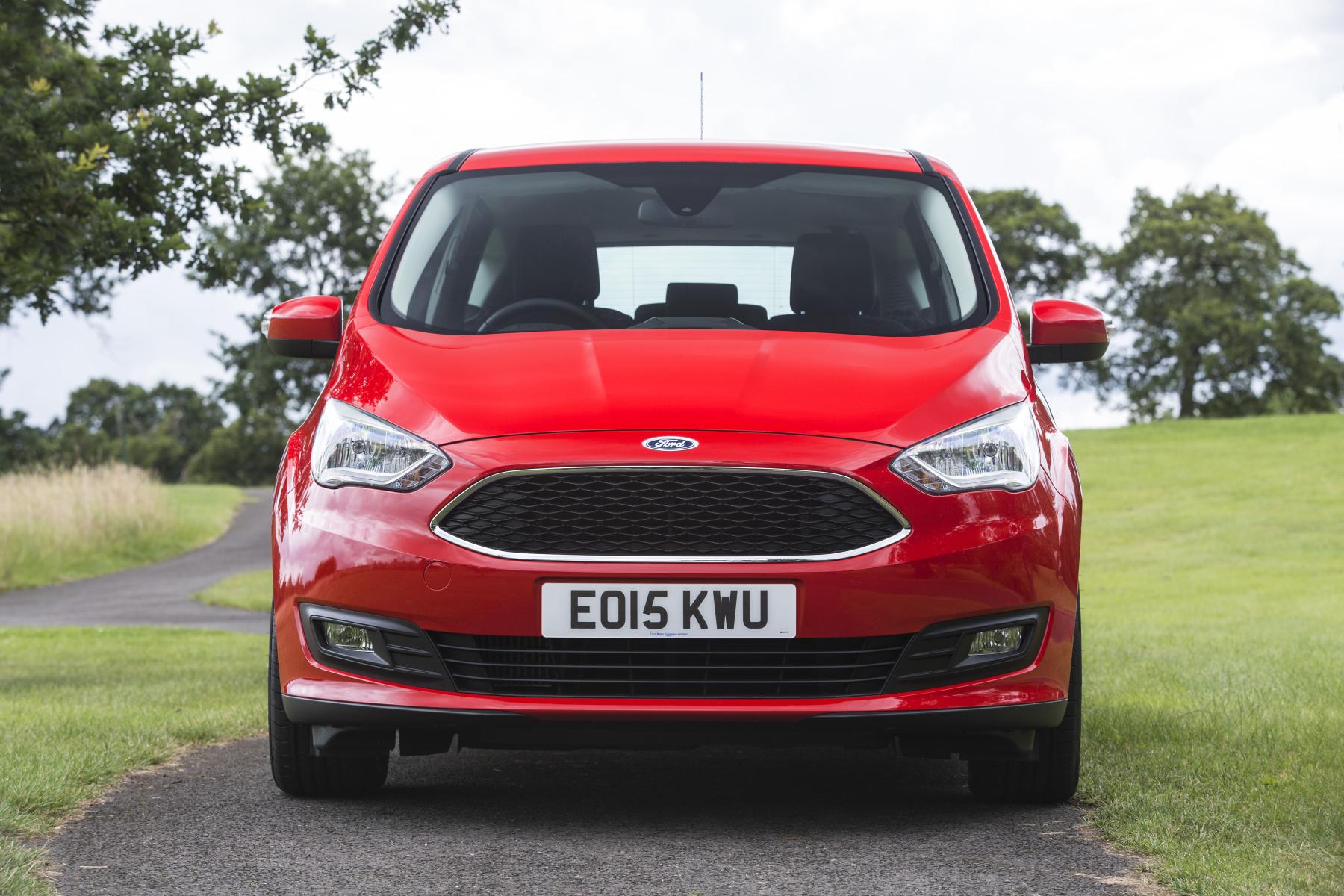 The traditional boxy and boring people carrier has been transformed in recent years, with modern MPVs being practical and enjoyable to drive, and the Ford C-MAX is a great illustration of that.
True, the C-MAX doesn't have the sliding rear side doors of the Grand C-MAX but it still has a huge boot, with a wide opening which makes getting pushchairs in simple, while the rear seats offer plenty of space. There are two sets of Isofix attachments in the back, but none in the centre seat. That's because it can be cleverly flipped and folded backwards, allowing both outer seats to move inwards slightly. This gives far more space if you only have two in the back.
The C-MAX also rides exceptionally well, dealing smoothly with uneven roads but still being keen in corners, giving you more confidence along with plenty of grip. Here, Ford has lost none of its sparkle. If you're after a petrol the 1.0 EcoBoost is excellent with lots of get up and go for a small engine.
BMW 2 Series Active Tourer
Year launched: 2015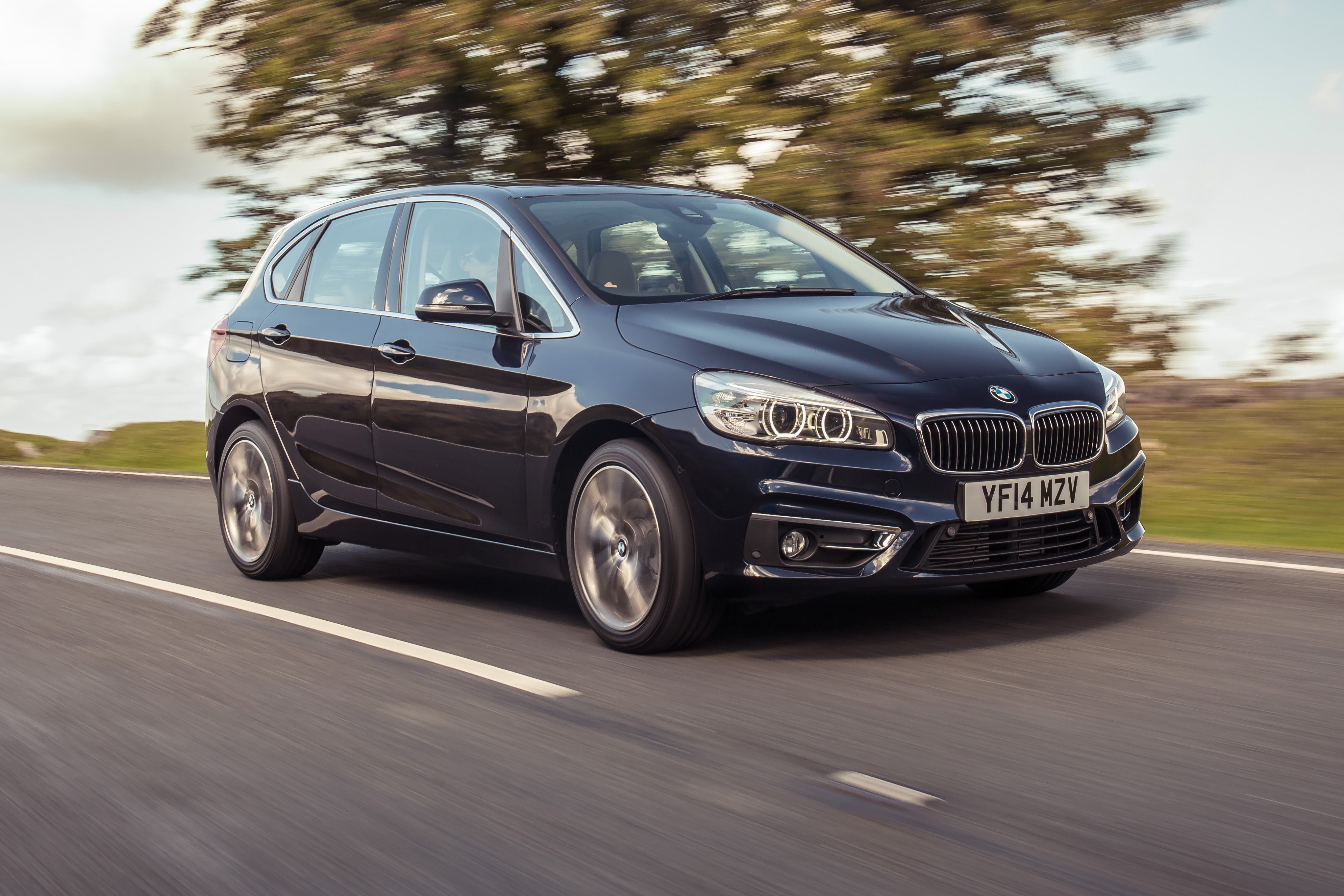 A BMW MPV. That's something many people thought they'd never see. Bringing a touch of luxury to people carriers, the 2 Series Gran Tourer feels every inch a BMW. There's the usual plush BMW material quality and impressive comfort levels from the supportive seats but even if you start to dig deeper you'll find that quality runs throughout this car - there are no cheaper plastics hidden away.
The rear seats slide and fold down electrically to create an almost flat boot floor. Access to the boot via the standard automatic opening tailgate is good thanks to no lip into the load area. Plus there's an underfloor compartment too, into which you can bung all sorts of family detritus, but as useful as the Active Tourer is it lacks the outright seat variability and versatility of rivals like the Ford C-MAX.
But it makes up for it in the handling stakes. The Active Tourer is among the sharpest driving MPVs out there yet the suspension still copes with rougher surfaces, even on larger alloy wheels. The best model is the 218i which actually used a 1.5-litre petrol shared with the MINI range.
Volkswagen Touran
Year launched: 2010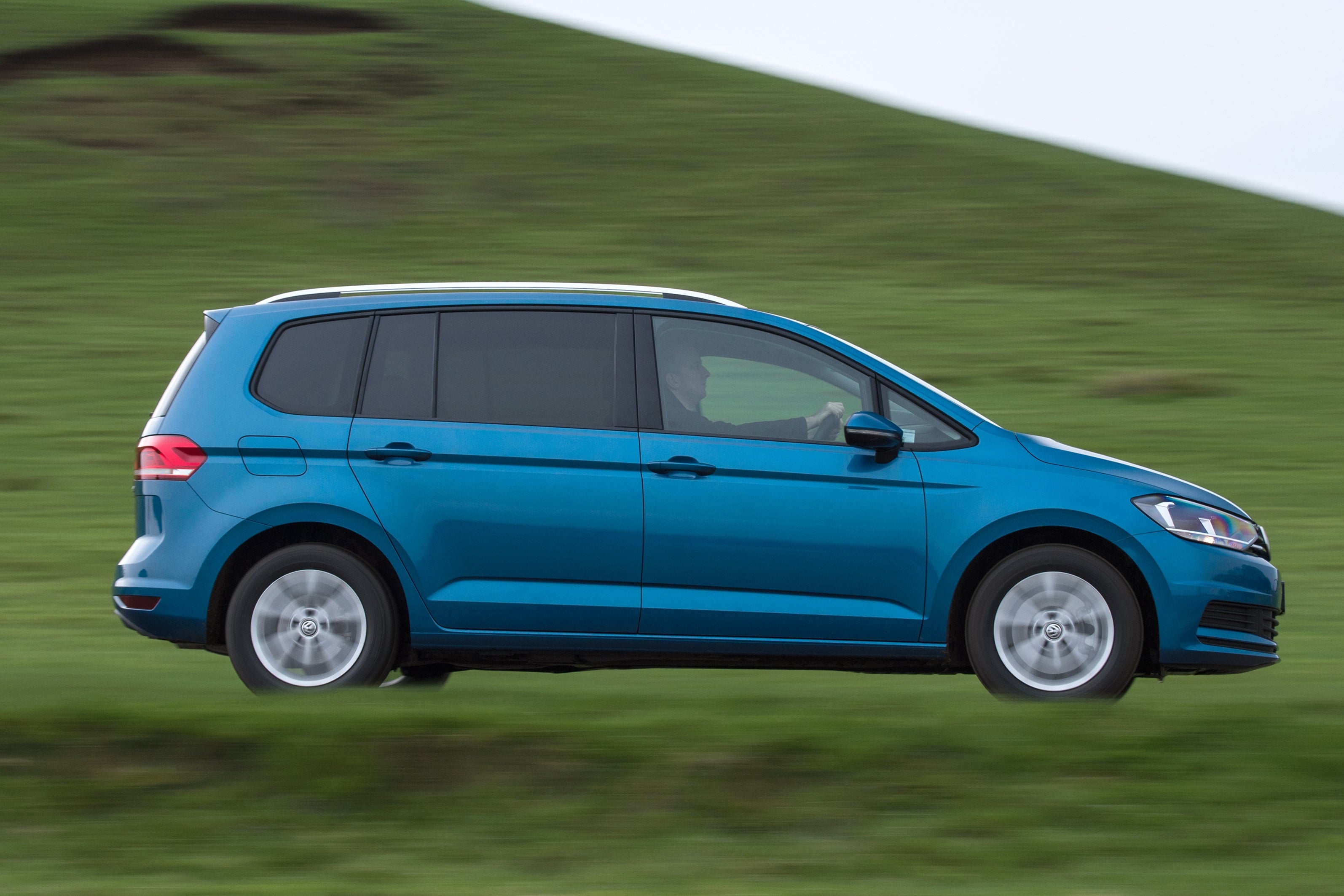 A £10,000 budget doesn't quite stretch to the latest generation Volkswagen Touran, launched in 2015, but it's predecessor still has lots of appeal as a practical and solid MPV. Like the bigger Volkswagen Sharan, it comes with seven seats as standard (although at the time buyers could opt for a five-seat configuration if they wanted) and the extra two at the back fold flat into the floor when not in use, leaving you lots of boot space.
The Touran is just what you'd expect from behind the wheel. Easy to drive rather than exciting and reassuringly comfortable. There are few thrills here, but the Touran feels dependable and the ideal family car for long trips as well as the school run.
There's the usual Volkswagen engines with both 1.6 TDI and 2.0 TDI engines. We'd opt for the 1.6 TDI as while not exactly rapid, it's more economical and settles down to a quiet cruise on the motorway.
Kia Venga
Year launched: 2010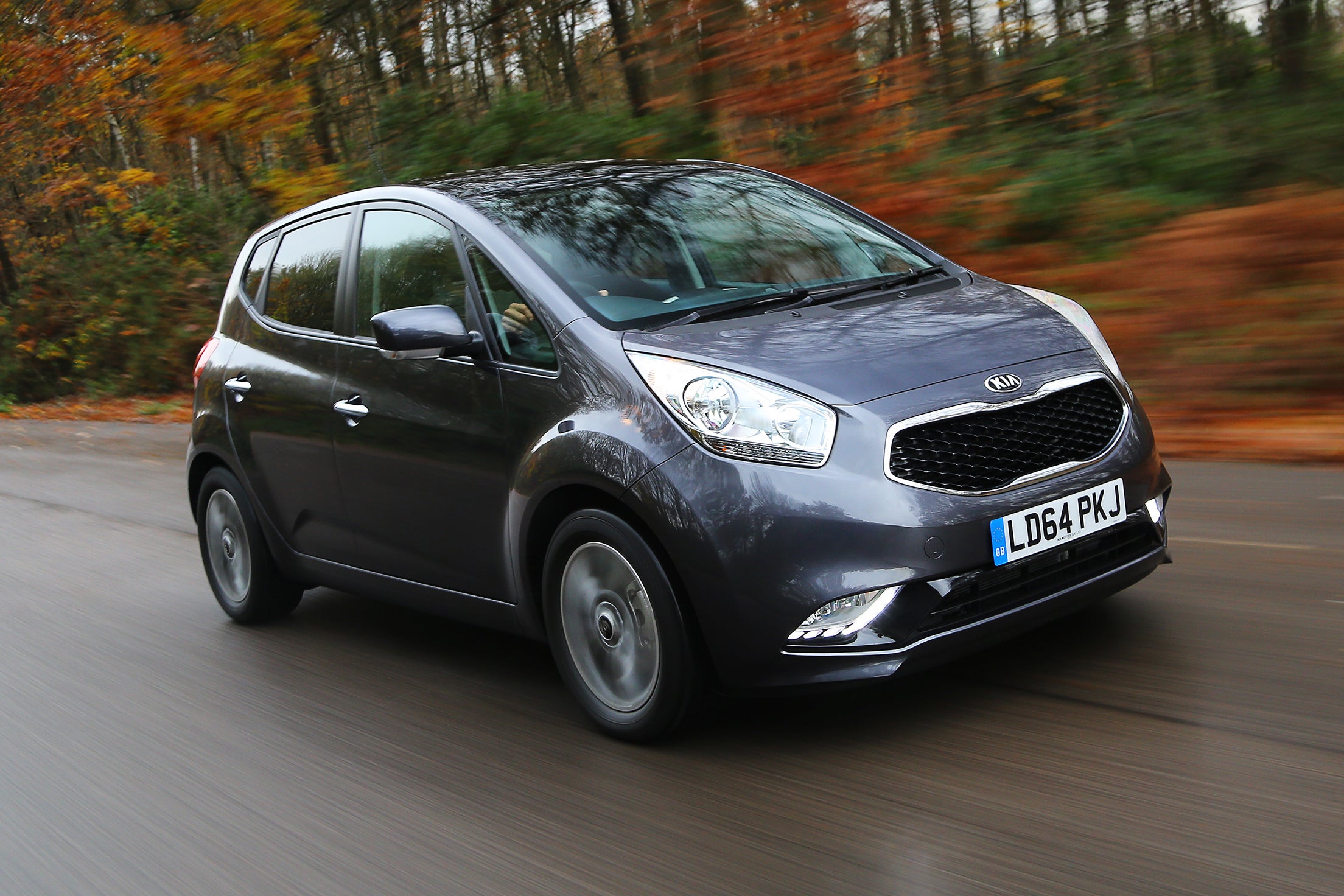 We know it's one of the much smaller MPVs on this list but the Venga is ideal for those who want a practical and easy-to-use car that's also easy to park and won't take up all of your driveway. Despite its compact dimensions, it's still versatile. The rear seats can be slid back and forth plus they even recline while the wide-opening rear doors make it easy to get kids into their car seats.
The fact it's slightly higher off the ground than a standard hatch makes getting in and out easy too, which is why the Venga appeals to drivers who aren't necessarily in the first flush of youth. Being a Kia it comes with a seven-year warranty and at this budget you'll find examples with plenty of that warranty left.
The 1.6-litre petrol is hardly the most advanced engine around, nor is it especially economical, but it's ideal if you're not using your Venga for long trips. There's also an automatic available. The 1.4 CRDi is the model to go for if you want outright economy and you should see more than 53mpg.
Vauxhall Zafira Tourer
Year launched: 2012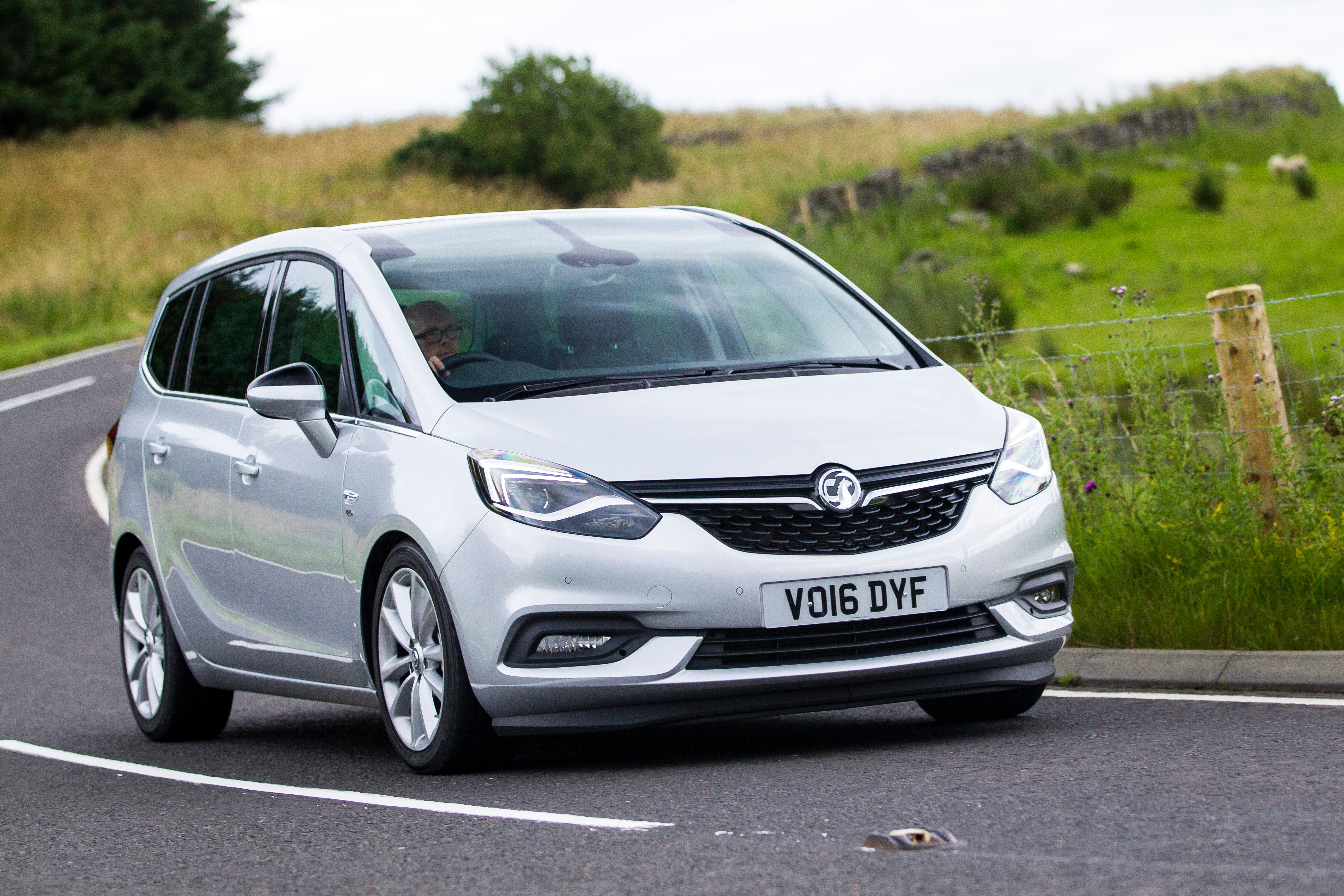 The Zafira Tourer is often overlooked, hampered somewhat by that Vauxhall badge, but it's actually an impressive MPV. With seven seats as standard, the Zafira has what Vauxhall calls its Flex7 system, offering an impressive mix of seating configurations.
The first two rows are the best seats in the house, with plenty of head and legroom. It's only the third row that proves to be a squeeze. All of the rear seats fold flat to provide 1860 litres of space plus getting the seats down is simple enough, although the second-row is cumbersome, with two hands needed to force them flat.
Behind the wheel, the Zafira Tourer is pleasant and serene. The cabin ergonomics are excellent, with a good view of the road and an intelligent dashboard layout. Our only bone of contention is the digital display in the centre of the console, it looks extremely dated and spoils the otherwise modern collective of the interior.
The best used MPV is arguably the Ford S-MAX. It has space for seven inside yet drives much like a car rather than a big boxy people carrier. The diesels are economical and ideal for long distances. The Ford Grand C-MAX is smaller but equally as impressive.
If it's luxury you want, the BMW 2 Series Gran Tourer feels every inch the premium seven-seat MPV or there's the five seat 2 Series Active Tourer. For outright comfort nothing beats the Citroen Grand C4 Picasso - now called the Grand C4 SpaceTourer.
The Ford Galaxy offers huge amounts of space if you want an MPV - considerably more than a seven-seat SUV. There is also its sportier counterpart, the Ford S-MAX. There are plenty around on the used market. Also consider the Volkswagen Sharan and SEAT Alhambra.
Ford S Max
2.0 TDCi 140 Titanium 5dr
Motorchoice Dundee

Angus, DD24SU
HP: £228.26/mo
Representative example: Contract Length: 36 months, 36 Monthly Payments: £228.26, Customer Deposit: £1,275.00, Total Deposit: £1,275.00, Total Charge For Credit: £992.36, Total Amount Payable: £9,492.36, Representative APR: 8.9%, Interest Rate (Fixed): 8.9%
Ford S Max
1.6 TDCi Titanium 5dr [Start Stop]
Endeavour Volvo Gerrards Cross

Buckinghamshire, SL97AP
HP: £221.34/mo
Representative example: Contract Length: 36 months, 36 Monthly Payments: £221.34, Customer Deposit: £1,270.00, Total Deposit: £1,270.80, Total Charge For Credit: £767.04, Total Amount Payable: £9,239.04, Representative APR: 6.9%, Interest Rate (Fixed): 3.55%