Best MPVs for £15,000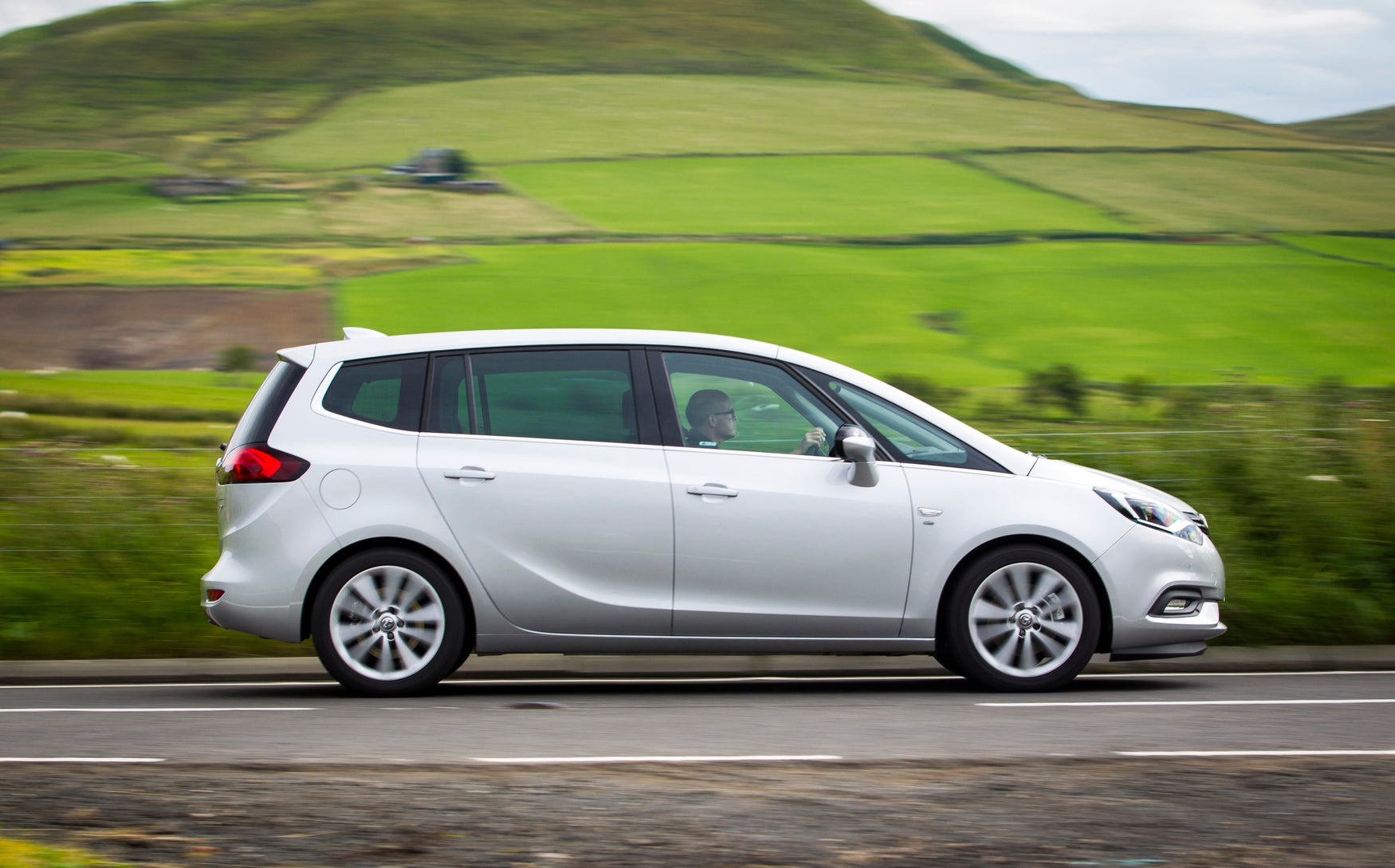 You don't have to break the bank to get a good quality MPV. And for many family buyers, an MPV is more practical and has more room than an SUV.
True they may not be as popular and several manufacturers have stopped making them, but we think the MPV represents an ideal choice for growing families.
If it's a practical and versatile interior, comfort and low running costs, look no further. Choosing an MPV no longer means having to compromise on quality either. Here are the best MPVs you can get for £15,000.
Ford S-MAX
Year launched: 2015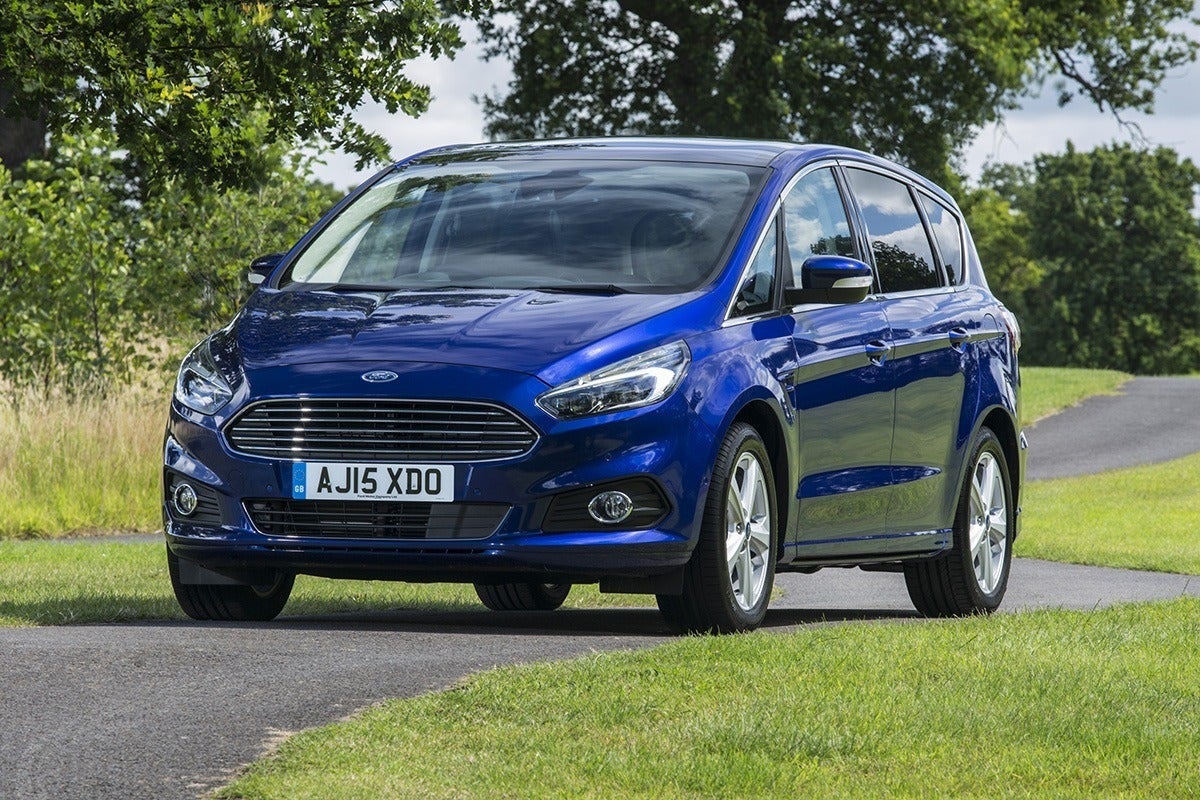 In a rather baffling way, Ford has two large MPVs in its line-up. The Ford Galaxy - that's the one favoured by posh private hire firms - and this, the S-MAX. Aimed more at families, the S-MAX may not have the outright practicality of the Galaxy, but it's better looking and sharper to drive.
Indeed, it feels like a standard (albeit big) hatch on the road and while you never forget you're driving a whopping great people carrier, it's not cumbersome and doesn't roll in corners. The best engine is the 2.0 TDCi and look for high spec Titanium X Sport models which come full of bells and whistles.
This generation S-MAX is also more comfortable than before. The front seats are thinner which means more legroom behind, plus the second row slides back and each seat reclines individually. Those in the back get their own climate control settings with air vents in the roof, so no having to argue that it's too cold in the back.
BMW 2 Series Gran Tourer
Year launched: 2015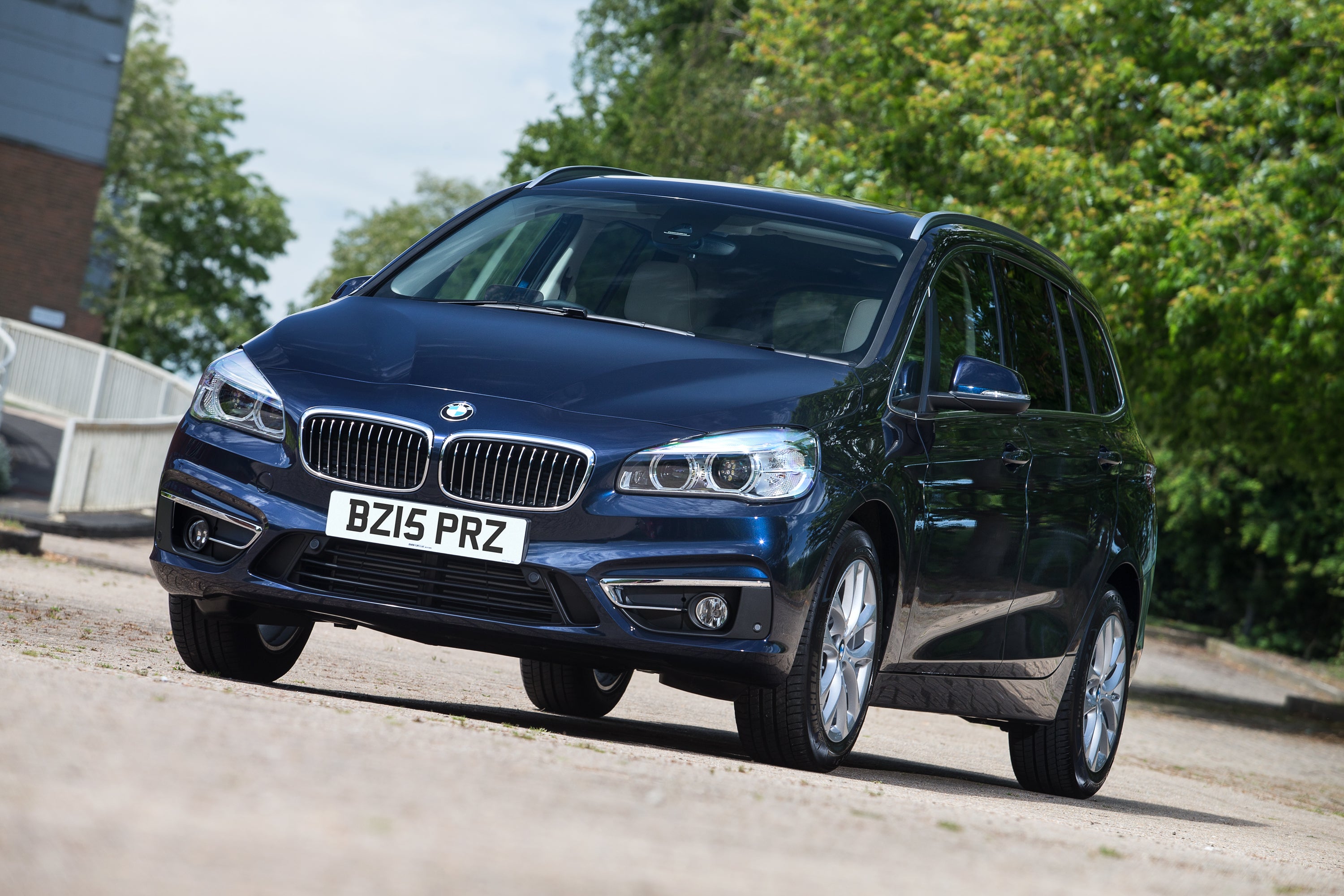 The 2 Series Gran Tourer may have a posh name but essentially it's just a bigger version of the BMW 2 Series Active Tourer but, with a larger wheelbase, longer overall length and a higher roof.
Crucially, BMW has also squeezed in a coupe of extra seats to turn this into a seven-seater, competing with the likes of the Volkswagen Touran. We say squeeze because the rearmost seats are exactly that. Limousine-like it ain't. But as with many of these compact MPVs, they do the job for occasional use plus they fold away.
What sells the Gran Tourer over the Active is the larger boot. It's 560 litres and if you fold the seats flat with the electronically operated one-touch buttons, that grows to a huge 1820 litres. So you can use it as a five-seat MPV but with far more room for luggage. The characterful 218i model is ideal for around town but the 218d is the one to go for if it's economy you want.
Toyota Verso
Year launched: 2013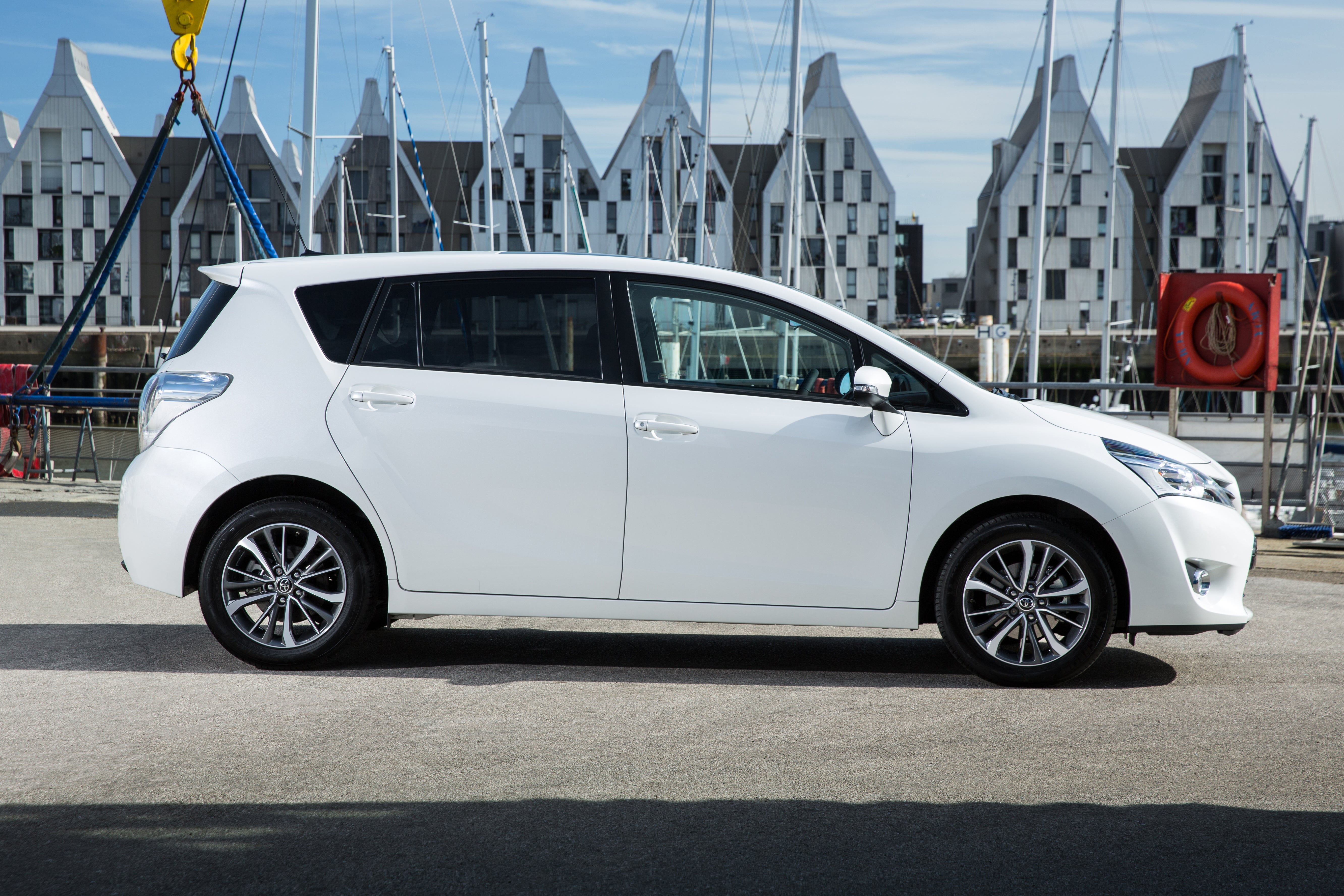 If you want a reliable and dependable MPV - buy a Toyota Verso. It's hardly exciting, but it does everything you ask of it and you know it will never go wrong - this is a car you buy with your sensible hat on.
It's far from the most dynamic people carrier around but it's very easy to drive, comfortable and rides very well. However, while it's fuss-free to drive, the Verso is starting to feel its age. This model is a revamped version of the 2009 Verso and that wasn't exactly cutting edge at the time.
It's the same story with the interior which is drab and characterless. It is at least well laid out and easy to use though. The 1.8 V-matic automatic is the best model if you don't need a diesel. Quiet, smooth and undemanding, it suits the Verso perfectly.
Volkswagen Sharan
Year launched: 2010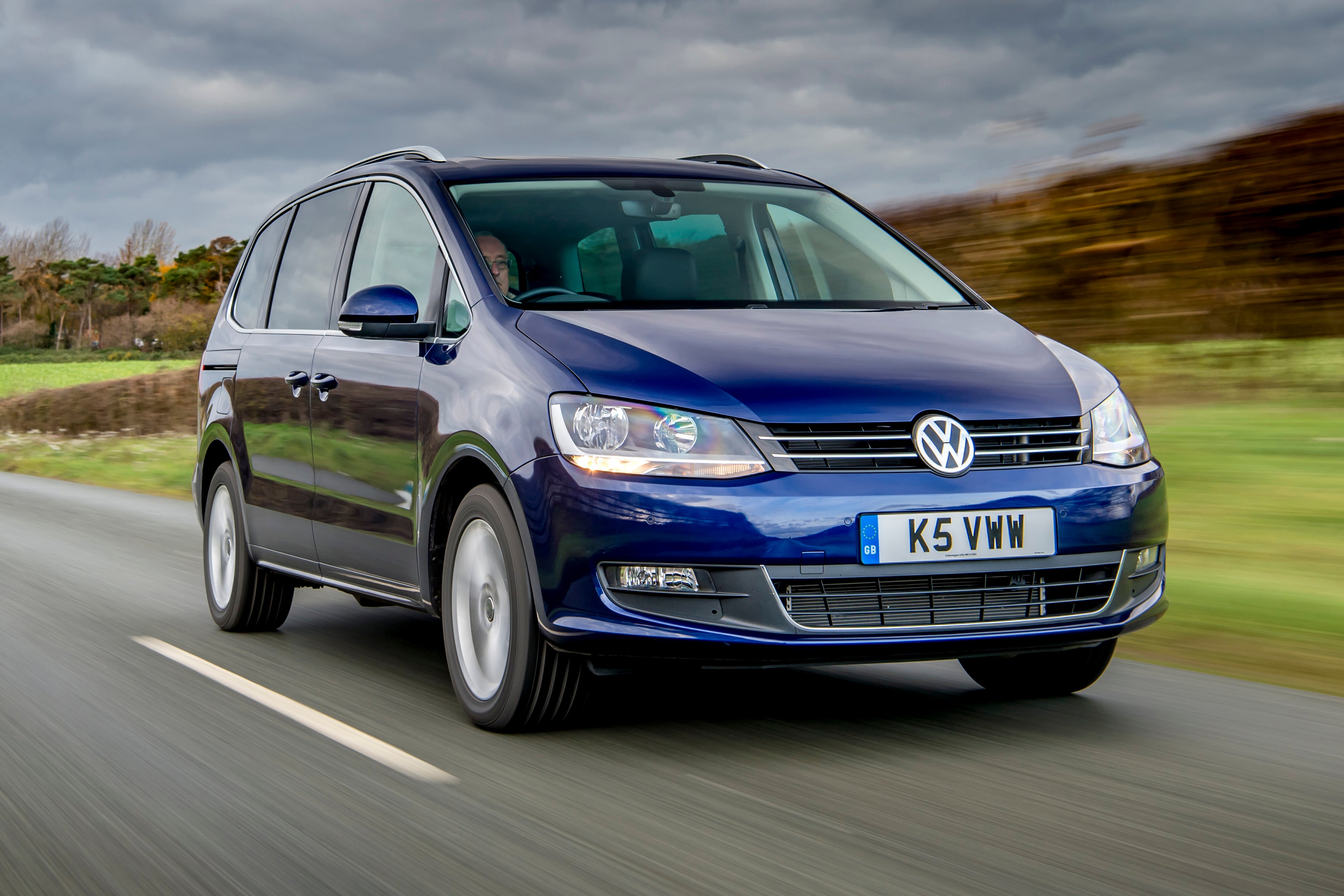 The Volkswagen Sharan is pretty much an antique now, this model first being launched in 2010. That's hardly black and white TV plus rationing time, but in the automotive world, it's practically a lifetime. Yet even now it's still easy to recommend with its sliding side doors, hugely spacious interior and quality feel.
It's no ball of fire but then this is a big family MPV. On the road the Sharan is refined and comfortable, with a soft and quiet ride that makes this a pleasant motorway cruiser. However, the drive is more functional than fun, which kind of sums up the whole car. A Ford S-MAX is much better from behind the wheel, yet there's something relaxed and effortless about the Sharan which has real appeal for family buyers.
At this budget you'll be looking at a 2.0 TDI model with the DSG automatic very popular, although the manual is very good and less jerky at parking speeds.
Citroen Grand C4 SpaceTourer
Year launched: 2018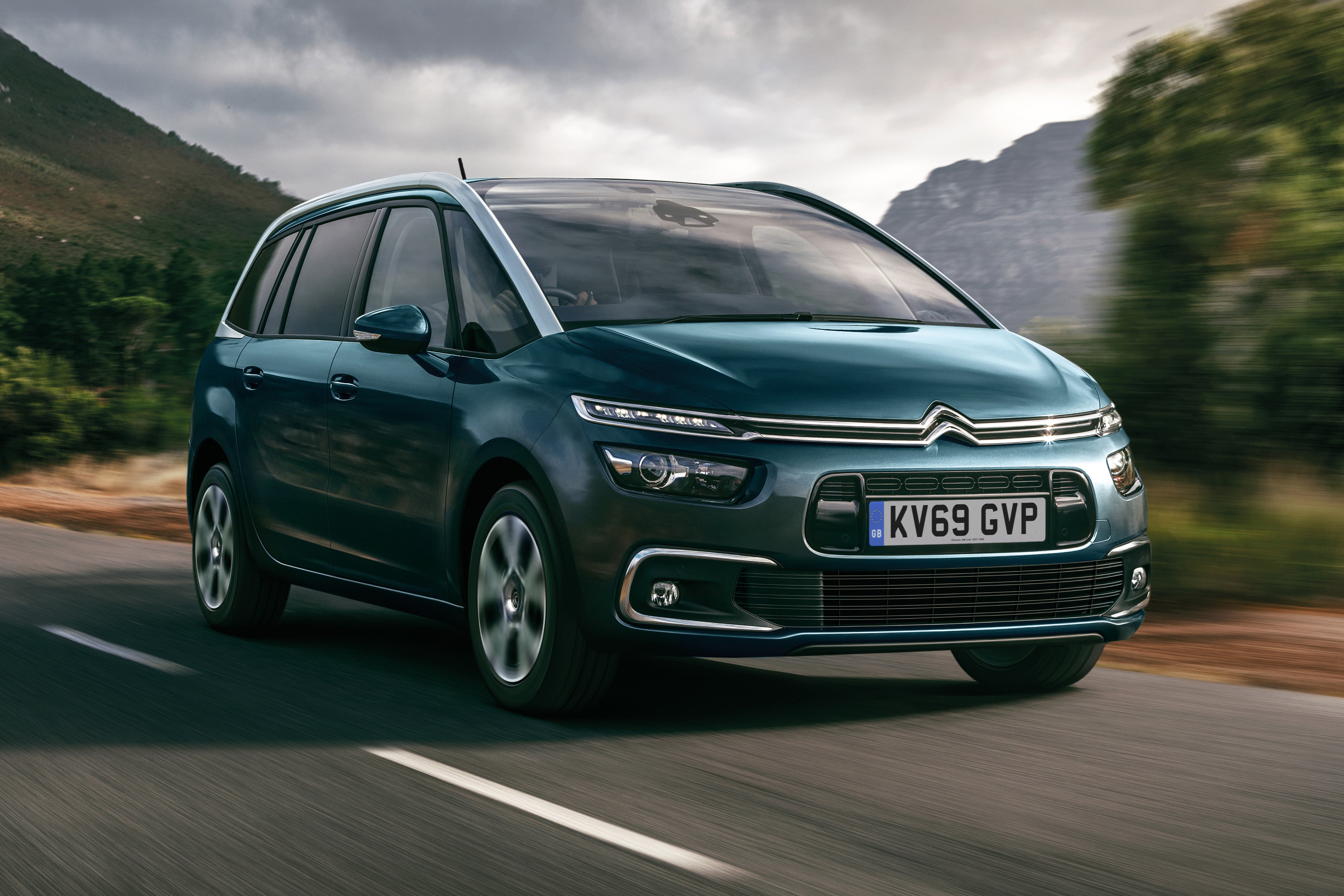 What used to be called the Citroen Grand C4 Picasso was replaced in 2018 by essentially the same model but with a new name - SpaceTourer. Why Citroen dropped the popular Picasso moniker we don't know, but this remains one of the best - and certainly one of the most comfortable - MPVs on the market.
Of course what sets this apart from the 'non' Grand SpaceTourer is the fact it's a seven-seater, with two extra seats in the third row. Getting to them is still a bit tight, but better than other seven-seaters on the market. It's probably a lot easier for younger kids and that's who these seats are aimed at. It would be unfair to call them occasional seats though - once you're sat there, they are actually quite comfortable with decent room for your feet and knees.
Top models come with a panoramic glass roof which makes it feel very light and airy inside, but even without that, there's still plenty of headroom.
Kia Carens
Year launched: 2013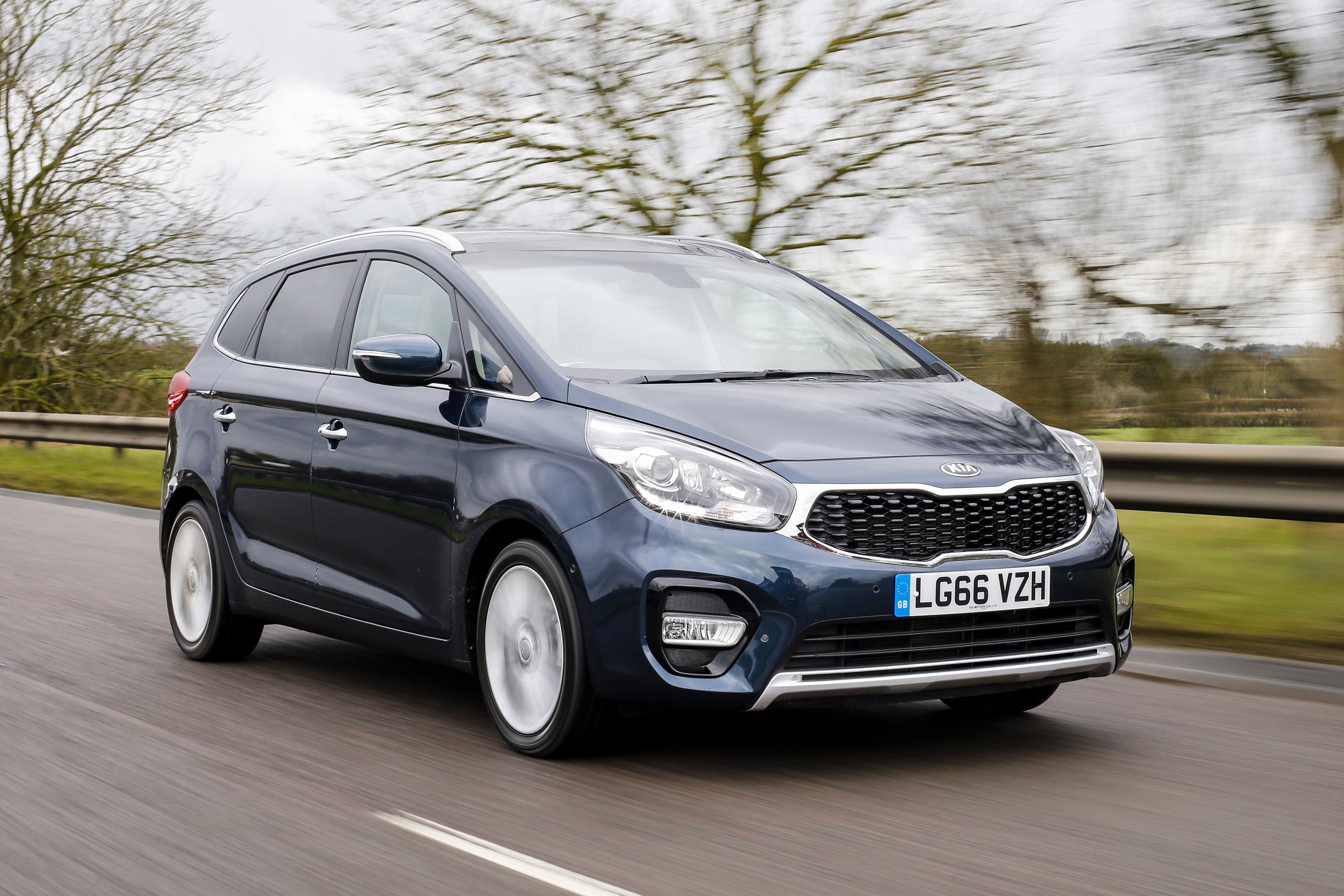 The Kia Carens is the forgotten model in the Kia range which is a bit of a shame as it's actually a good family MPV that's excellent value for money. It gets all the basics right with a good driving position, a simple interior layout and a comfortable suspension set-up that makes this a serene long-distance car.
Like many compact MPVs, those sixth and seventh seats at the back are a bit of a squeeze. If you want seven seats you can use all the time, go for something bigger like a Ford S-MAX. But drop them down and you have a very spacious five-seat MPV.
This is no cheap and cheerful offering either. Not only is the Carens practical but it's also well-finished. The plastics on the dashboard and doors feel durable and plush, with gloss black details. The infotainment system isn't the most modern and flash, but it does everything you'd need it to and is about as intuitive as they come.
Renault Grand Scenic
Year launched: 2016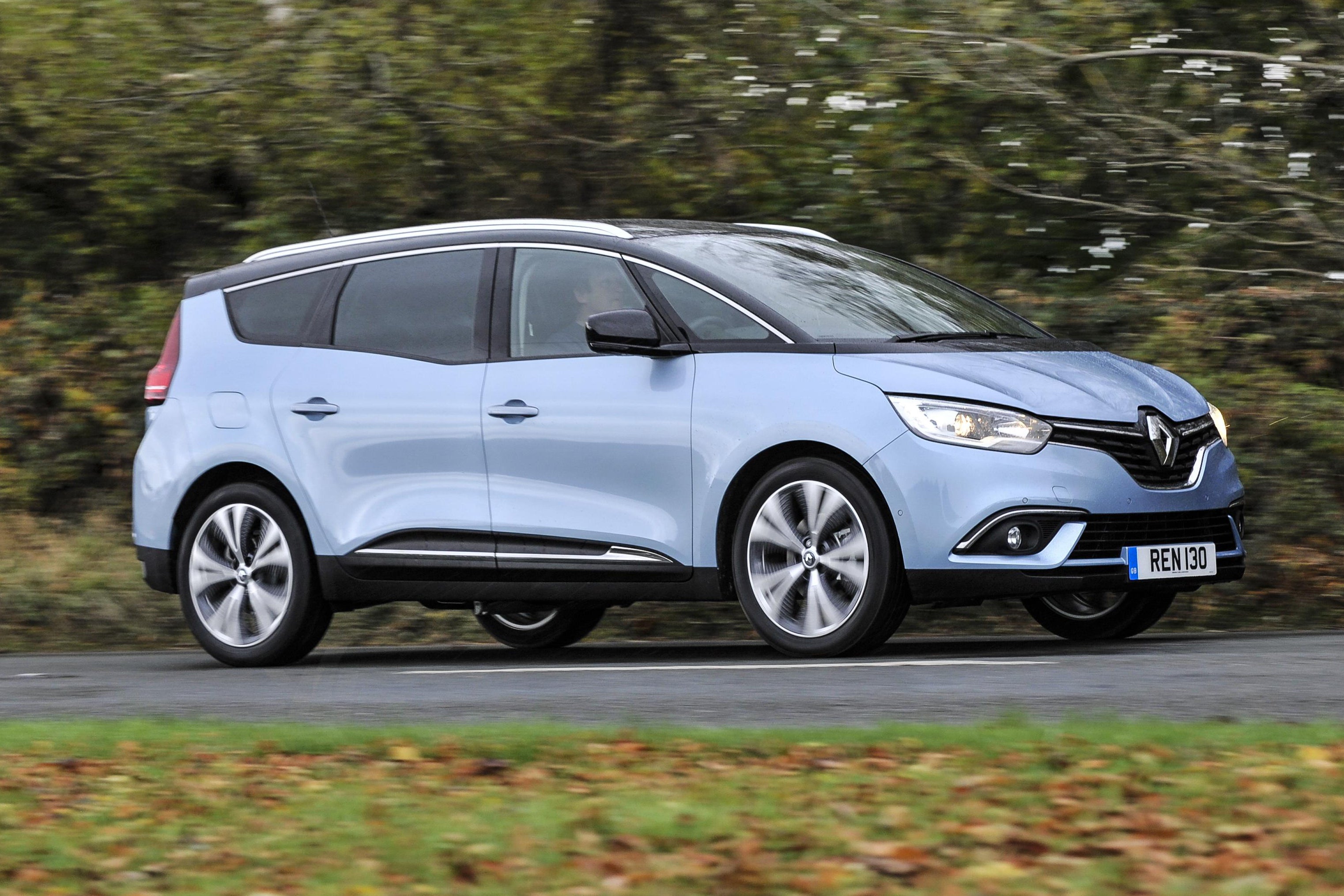 Renault can (rightly) claim to have invented the MPV with the Espace but for this Grand Scenic it has ditched the conventional people carrier look in favour of a brave new design. Renault says it wants to give it some 'sex appeal'. What it has done is made it look a lot like a crossover. Fancy that. So it's raised the floor height, made it look all swoopy at the top and stuck some big 20-inch alloys on.
However, get past all that and this is still an MPV. And one with plenty of space. The middle row of seats has lots of room, although those over six-foot while find their heads close to the roof. The rear is good for younger kids or 'occasional' use as car manufacturers like to say. In other words it's a bit tight for space.
There's huge amounts of storage though including clever features such as a glove box that slides out like a draw (although you do have to watch your knees) and an improved sliding centre console that neatly integrates into the dash when all the way forward.
Volkswagen Touran
Year launched: 2015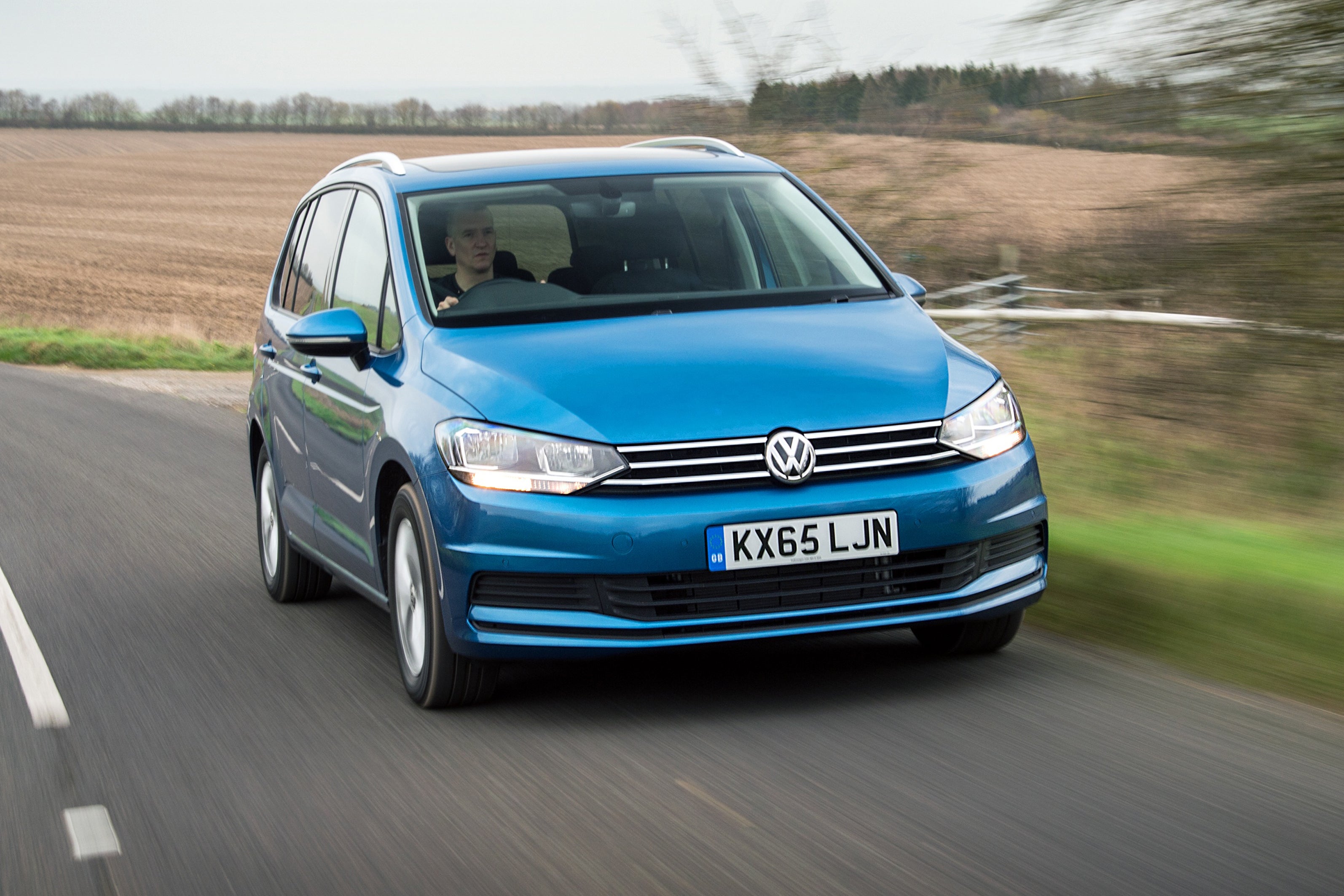 A budget of £15,000 will get you behind the wheel of the latest generation Volkswagen Touran launched in 2015. The good news is that this is one the best MPVs on the market. While it may not be able to match the Ford S-MAX for handling or have the same ride suppleness as the Citroen Grand C4 SpaceTourer, the Touran majors on space and usability.
The interior has a flexible seating system so you can slide and fold each of the seats individually. Drop them all and you have a van-esque 1850 litres of load space for those Sunday afternoon trips to the local garden centre or DIY store. Let's call it Q&B.
You will find plenty of 1.6 TDI models around and while this engine isn't exactly exciting or quiet, it's nonetheless economical and settles down on the motorway to a reasonably quiet hush. If you're only doing town miles, seek out the 1.2 TSI. It may seem too small for a car this size but it has plenty of get up and go.
Peugeot Rifter
Year launched: 2018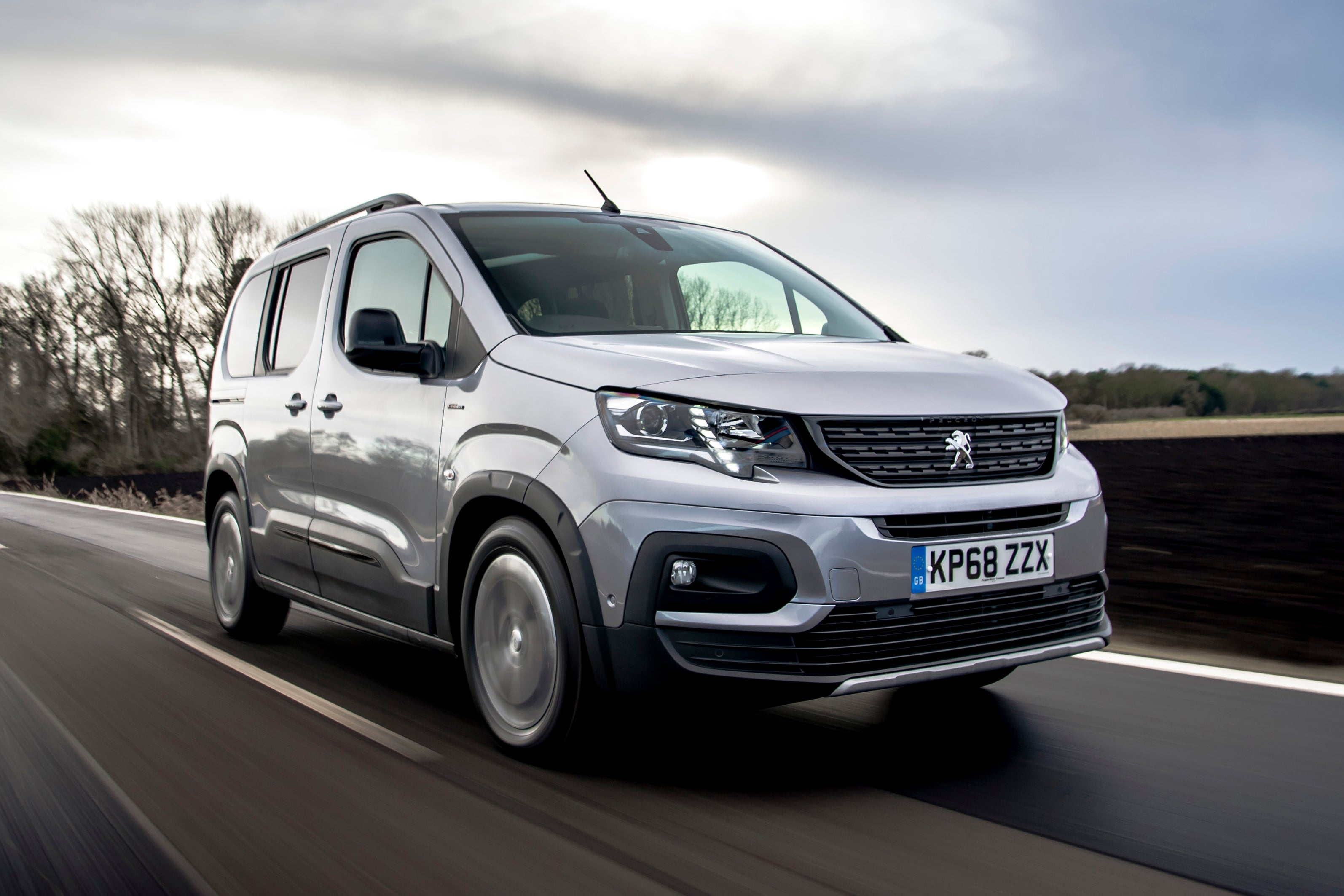 You won't be surprised to learn that the Rifter is based on a Peugeot van but don't dismiss it too easily. This is more than merely a commercial vehicle with windows. Instead the Rifter is packed with modern kit and all versions are available with a touchscreen, blind-spot warning, adaptive cruise control and Peugeot's excellent digital i-Cockpit system.
It even drives well too and while you're not going to win any cool awards at the school gates, there's an appeal to the no nonsense approach of the Rifter. It's hugely practical with twin sliding side doors, three separate full-sized seats which fold down into the floor.
While the lower powered diesels are pretty lethargic, the 1.2 Puretech petrol is a great performer for a small engine with plenty of character. You can even get a GT Line model with sporty pretensions. Sort of.
Vauxhall Zafira Tourer
Year launched: 2012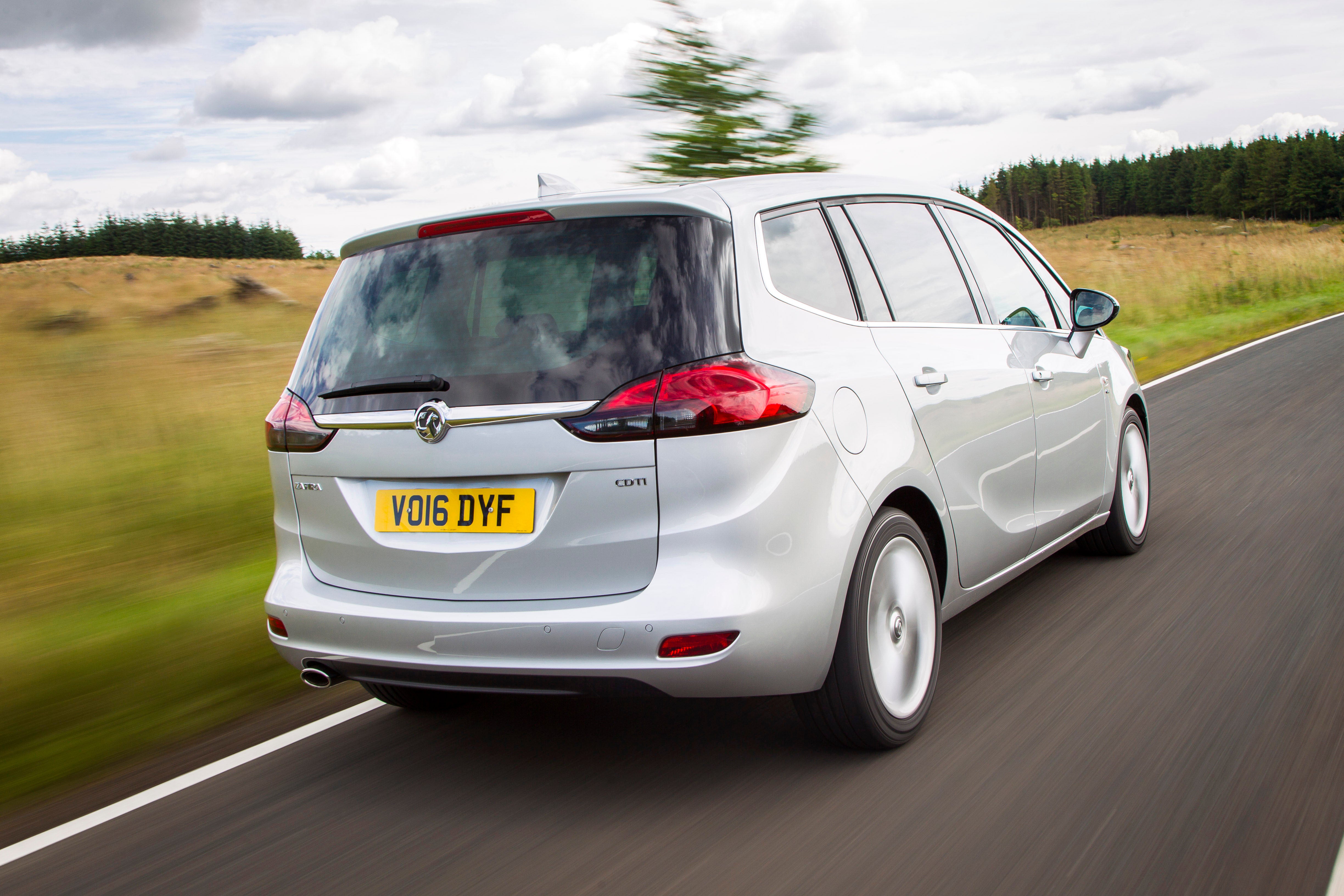 It may not be as fashionable as a Citroen Grand C4 SpaceTourer or have the badge appeal of a BMW, but the Vauxhall Zafira Tourer is nevertheless an excellent MPV. That's helped by Vauxhall's clever Flex7 seat system, which lets you change the seating configurations and makes this one of the most versatile MPVs.
The first two rows have plenty of head and legroom and although the third row proves to be a squeeze, it's more than enough for occasional use, as is the case with all MPVs this size. You can fold down all the rear seats to free up more than 1850 litres of carrying space, although the middle row needs a good shove to fold down.
At this budget you'll find plenty of 1.4 Turbo petrol models which we'd suggest as a better alternative to the diesels if you're not going to spend most of your time on the motorway.
The Ford S-MAX and Citroen Grand C4 SpaceTourer are the best MPVs on sale in the UK right now. The Citroen majors on comfort with a superbly supple ride while the Ford S-MAX is the best handling MPV on the market right now. Both are seven-seaters with huge amounts of passenger space and flexible interior layouts.
If you want a reliable MPV choose a Toyota. The Verso is a compact seven-seat MPV that will prove reliable and trouble-free thanks to renowned Toyota build quality. Other dependable MPVs we'd recommend are the Kia Carens and Volkswagen Golf SV.
If you're after a seven-seat MPV, the Ford S-MAX and Galaxy lead the way while the Citroen Grand C4 SpaceTourer is another solid choice, majoring in comfort. Seven-seaters aren't just confined to MPVs though with plenty of seven-seat SUVs on the market such as the excellent Skoda Kodiaq.
Ford S Max
2.0 TDCi 150 Titanium 5dr
TrustFord Staines

Middlesex, TW184JQ
PCP: £290.22/mo
Representative example: Contract Length: 36 months, 35 Monthly Payments: £290.22, Customer Deposit: £2,325.00, Total Deposit: £2,325.00, Optional Final Payment: £6,711.00, Total Charge For Credit: £3,693.70, Total Amount Payable: £19,193.70, Representative APR: 12.9%, Interest Rate (Fixed): 12.17%, Excess Mileage Charge: 8ppm, Mileage Per Annum: 10,000
Ford S Max
2.0 TDCi 150 Titanium 5dr
TrustFord Dagenham

Essex, IG119PG
HP: £424.67/mo
Representative example: Contract Length: 36 months, 36 Monthly Payments: £424.67, Customer Deposit: £2,250.00, Total Deposit: £2,250.00, Total Charge For Credit: £2,538.12, Total Amount Payable: £17,538.12, Representative APR: 12.9%, Interest Rate (Fixed): 12.14%
Ford S Max
2.0 TDCi 150 Zetec 5dr
Usedirect Belfast

Antrim, BT126LR
PCP: £235.68/mo
Representative example: Contract Length: 36 months, 35 Monthly Payments: £235.68, Customer Deposit: £2,248.00, Total Deposit: £2,248.50, Optional Final Payment: £7,379.00, Total Charge For Credit: £2,886.30, Total Amount Payable: £17,876.30, Representative APR: 9.9%, Interest Rate (Fixed): 7.55%, Excess Mileage Charge: 12ppm, Mileage Per Annum: 10,000