Best MPVs for £20,000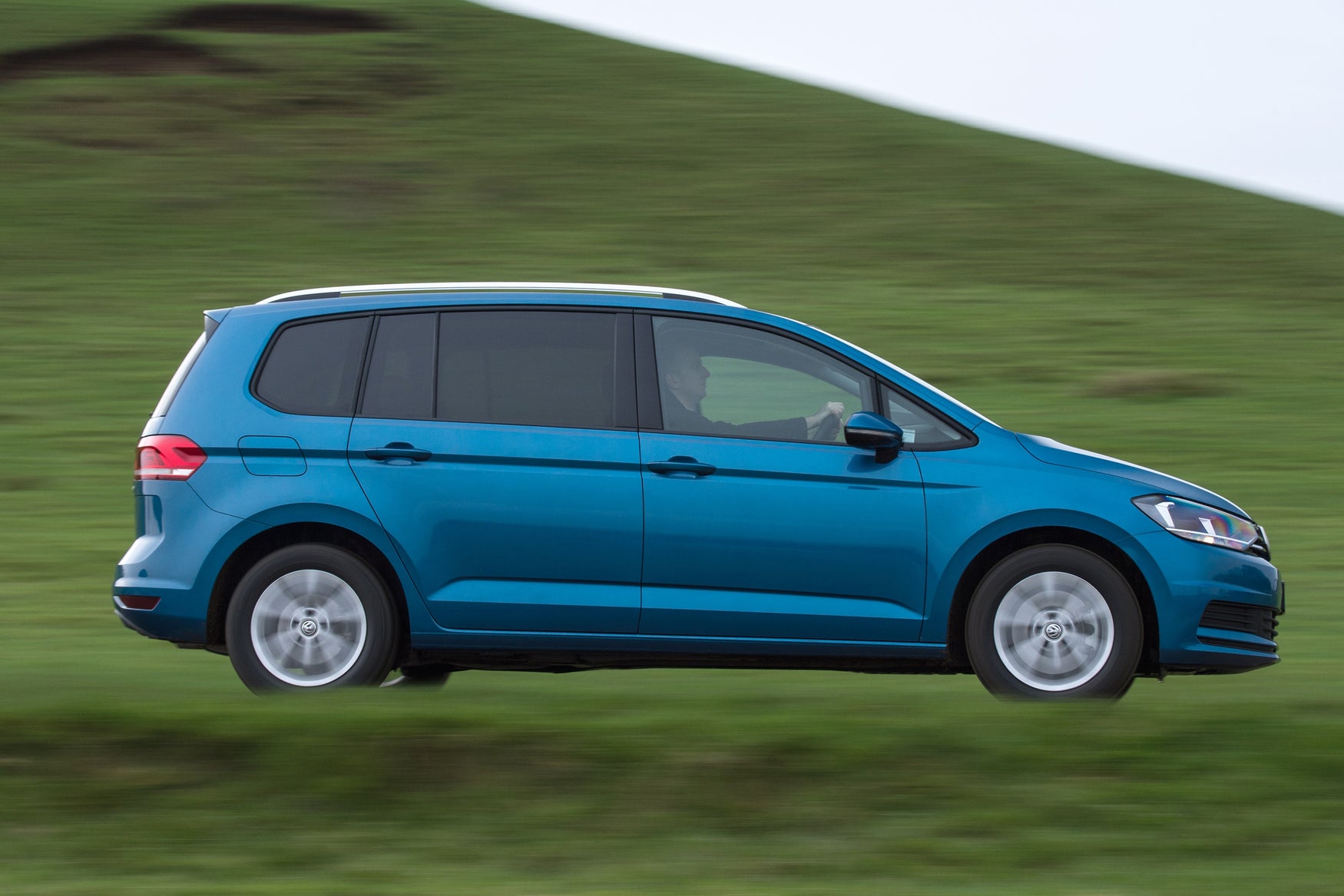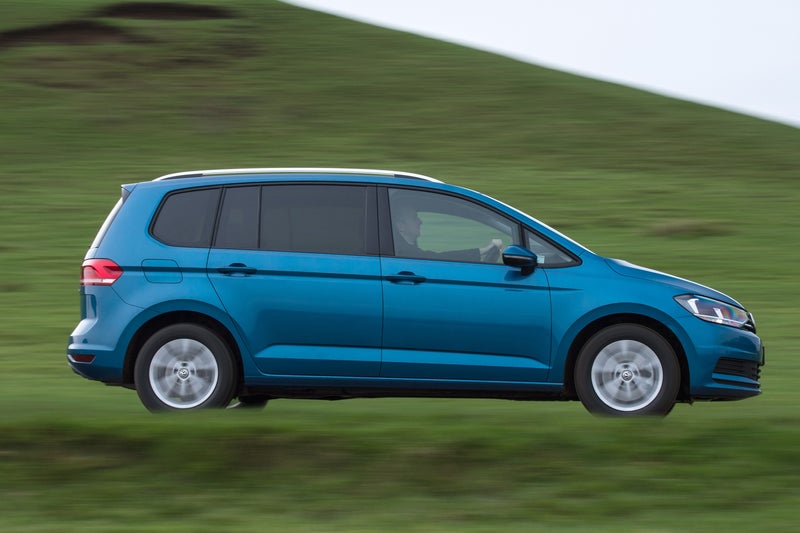 Choosing an MPV as your family car doesn't have to mean compromising. Yes you may be growing up and becoming sensible, but you don't have to end up driving the family around in a boxy bus.
We're not quite saying you can have your cake and eat it, but you can at least get a cake that looks appealing.
The current crop of MPVs on the market are not only spacious and practical, but many offer a healthy dose of style, keen handling and even a bit of luxury on the inside. Here are the best MPVs you can buy on a budget of £20,000.
Ford S-MAX
Year launched: 2015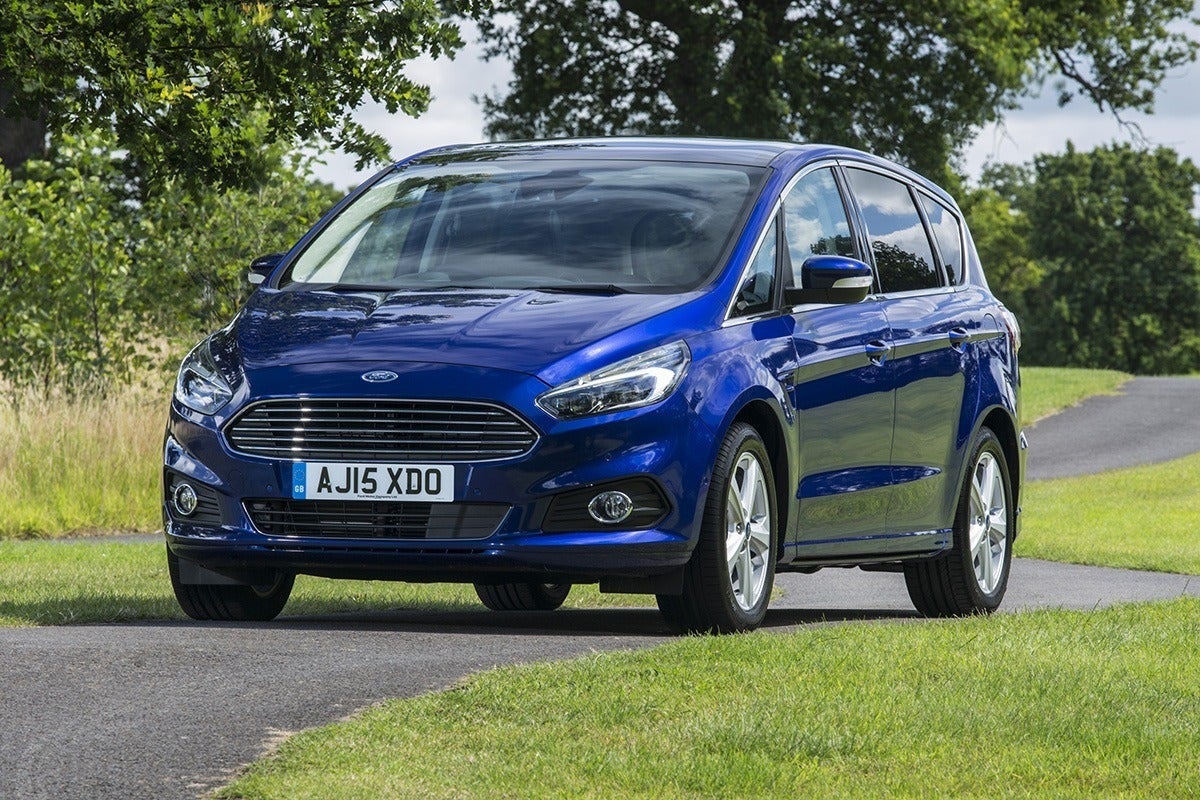 Designed alongside the Ford Galaxy (we'll come onto that later), the Ford S-MAX is the more stylish and sporty model in Ford's big seven seat MPV duo. The Galaxy may trump the S-MAX on outright space due to the taller profile, but the S-MAX is better to drive. It's one of the few MPVs on the market that genuinely feels car-like from behind the wheel.
All models come with seven seats and the five in the back can be folded down - all at once if you so desire - with just the touch of a button. One neat feature is an electric tailgate which can be opened by kicking your foot under the rear bumper which is very handy if you have your hands full of shopping, although you do look a little strange doing it.
There are plenty of diesels around and the 2.0-litre TDCi (later called EcoBlue) is ideal for motorway driving and you should see around 40mpg on average.
BMW 2 Series Gran Tourer
Year launched: 2015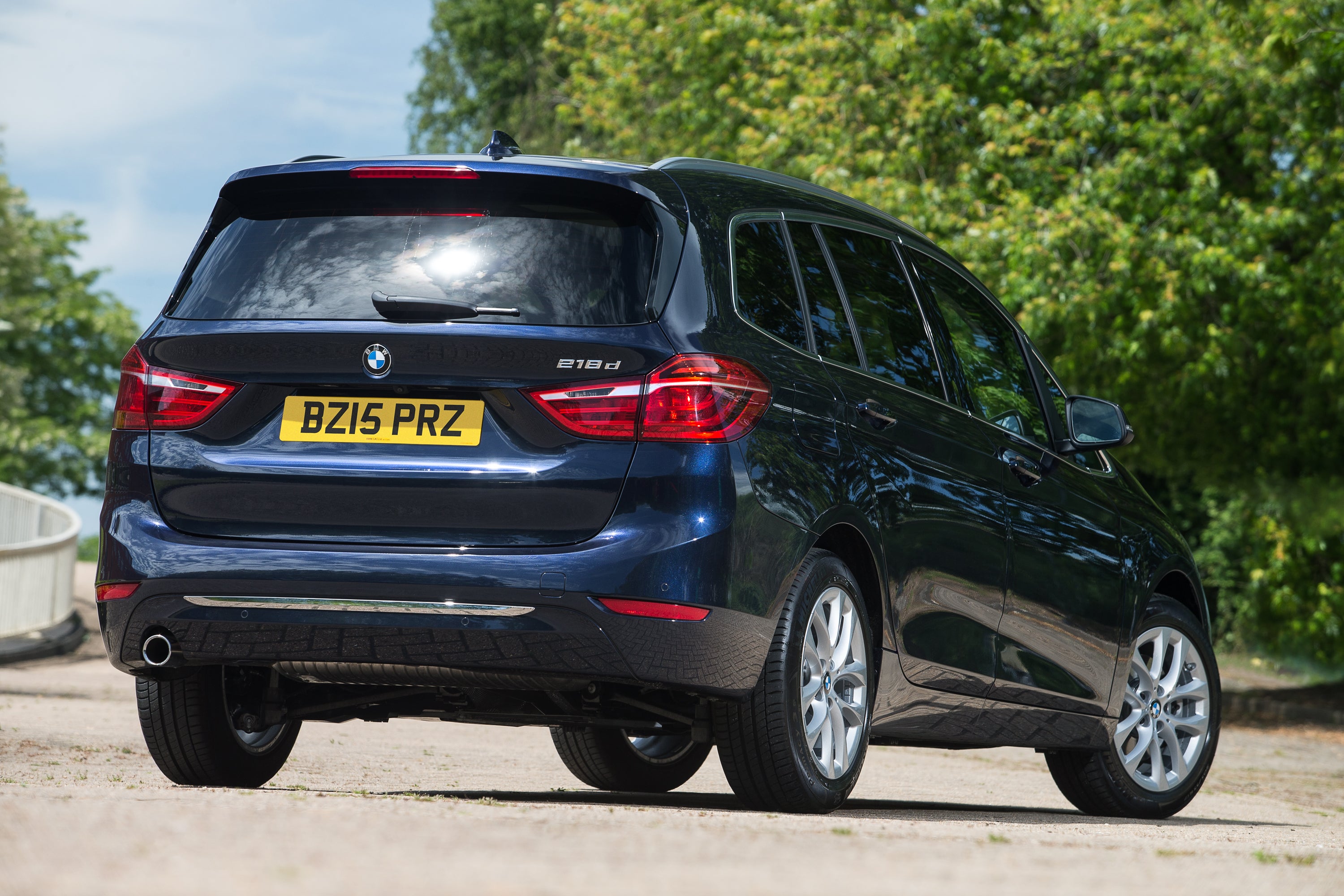 A family MPV may be the last thing you'd expect from a make such as BMW, but the 2 Series Gran Tourer is as high quality as MPVs get. It feels as good inside as a BMW 5 Series with the same level of quality and finish.
Yes it is front-wheel drive (being based on a MINI), but the Gran Tourer still handles very well. The steering is responsive and nicely weighted while the suspension offers a well-judged balance between good body control and impressively smooth ride comfort, even on larger wheels. As a family car for a keen driver, the 2 Series Gran Tourer ticks the right boxes, but it is also smooth and relaxing in town and easy to park, despite offering space for seven.
If you don't need seven seats (or the extra boot space) there's also the smaller five seat BMW 2 Series Active Tourer. The 218d is the model to go for if you want motorway economy while the 220i will deliver impressive performance.
Mercedes-Benz B-Class
Year launched: 2019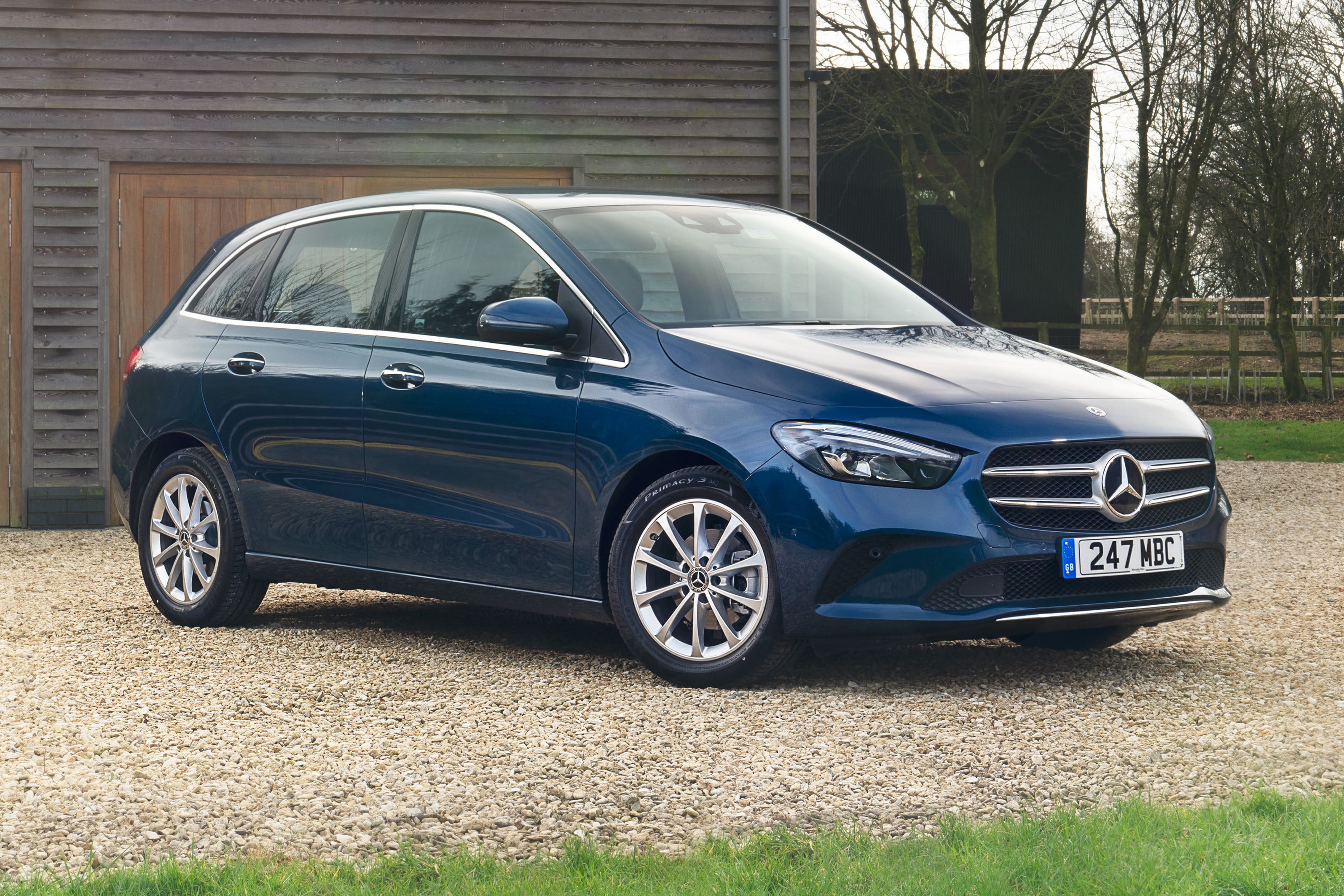 While the previous Mercedes B-Class was too flawed to recommend, this latest model is far superior in every respect. Based on the excellent Mercedes A-Class, Mercedes has designed a comfortable and high quality MPV with one of the best interior designs around. While there's little in the way of excitement, it is very comfortable and relaxing, making this ideal for longer journeys as well as the school and nursery run of a morning.
There's plenty of room in the back, so it's ideal if you have toddlers in car seats or younger children with rear facing car seats. Here the flat seats are very helpful with the base of the child seat able to sit flush with the seat cushion.
The B-Class also gets Mercedes' excellent MBUX infotainment system which works like Amazon's Alexa allowing you (and more likely your children) to shout commands at the car. "Mercedes, drown out the kids moaning with Radio 4" and so on...
Hyundai i800
Year launched: 2008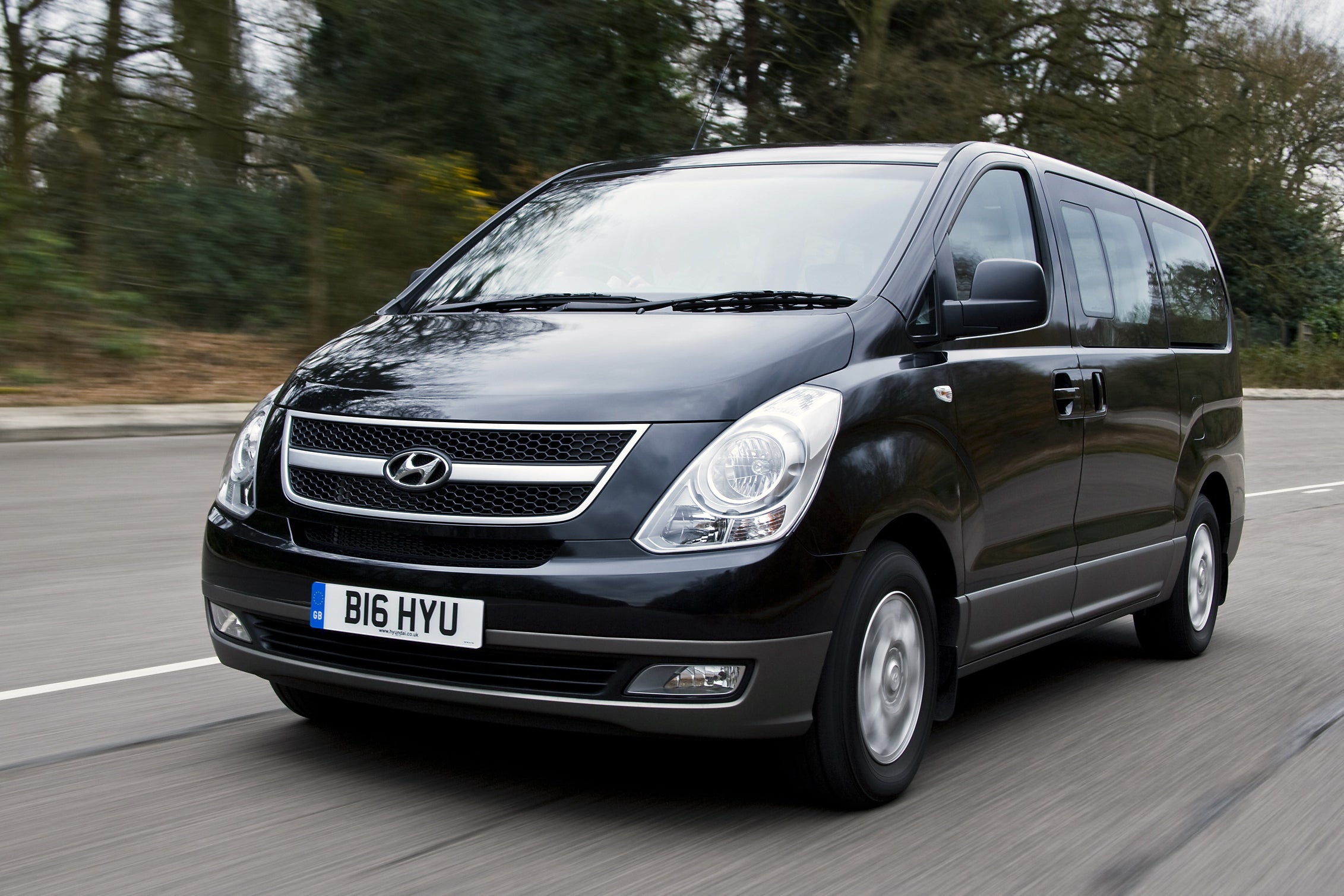 It may look like a van, okay, so yes it is a van. But the i800 is one of the biggest MPVs you can get at this budget. Cheaper than rivals like the Volkswagen Caravelle, the i800 doesn't pretend to be anything it's not. This is a big, practical MPV that's ideal if you've got a big family.
It can seat eight without them all being squashed together and there's still room for bags, shopping and pushchairs in the back. The interior isn't the last word in sophistication and it's starting to very much feel its age (this was a car first launched in 2008) but it's solid if not spectacular.
The 2.5 CRDi engine isn't especially refined but pulls strongly enough, especially the more powerful model, plus it's ideal for towing. Just don't expect much in the handling stakes. But for this money there's little else that offers as much space and equipment.
Citroen Grand C4 SpaceTourer
Year launched: 2018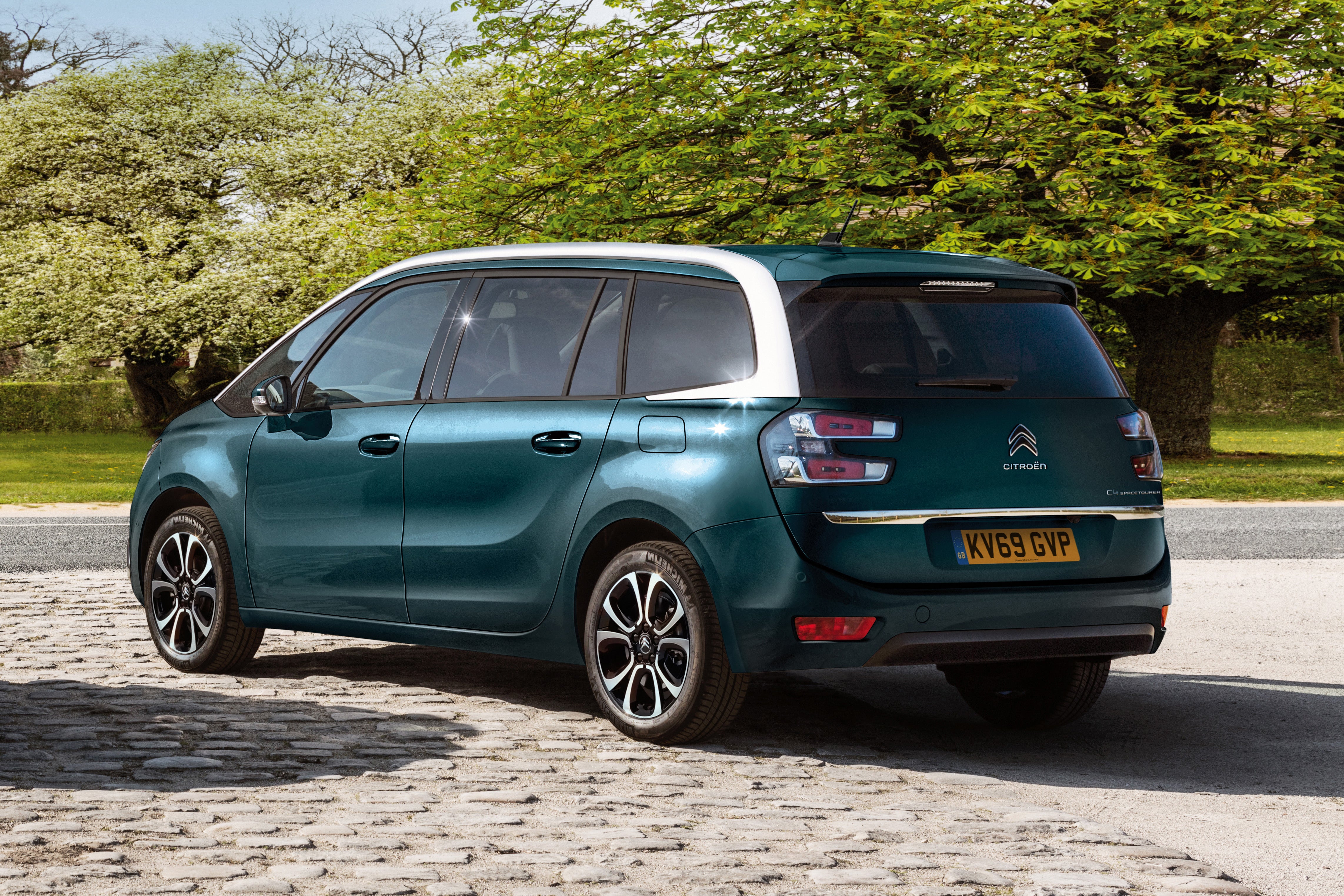 Citroen may have ditched the Picasso name in favour of SpaceTourer, but what hasn't changed is the fact this is one of the best seven-seat MPVs on the market. It's also one of the better looking ones, hiding its 4.5 metre length with a neat and modern design. This is no boxy people carrier.
But where the Citroen shines is when it comes to ride quality. Citroen has traditionally had a great reputation for comfort and the Grand C4 SpaceTourer continues that. The excellent suspension set-up smooths out rough roads and doesn't crash over potholes.
There's generous room inside too which is noticeable in the second row. It's impressively spacious with plenty of legroom, helped by the fact you can slide the seats back and forward. The backs also tilt. There are three individual seats too and it's not too much of a squeeze with three abreast.
Ford Galaxy
Year launched: 2015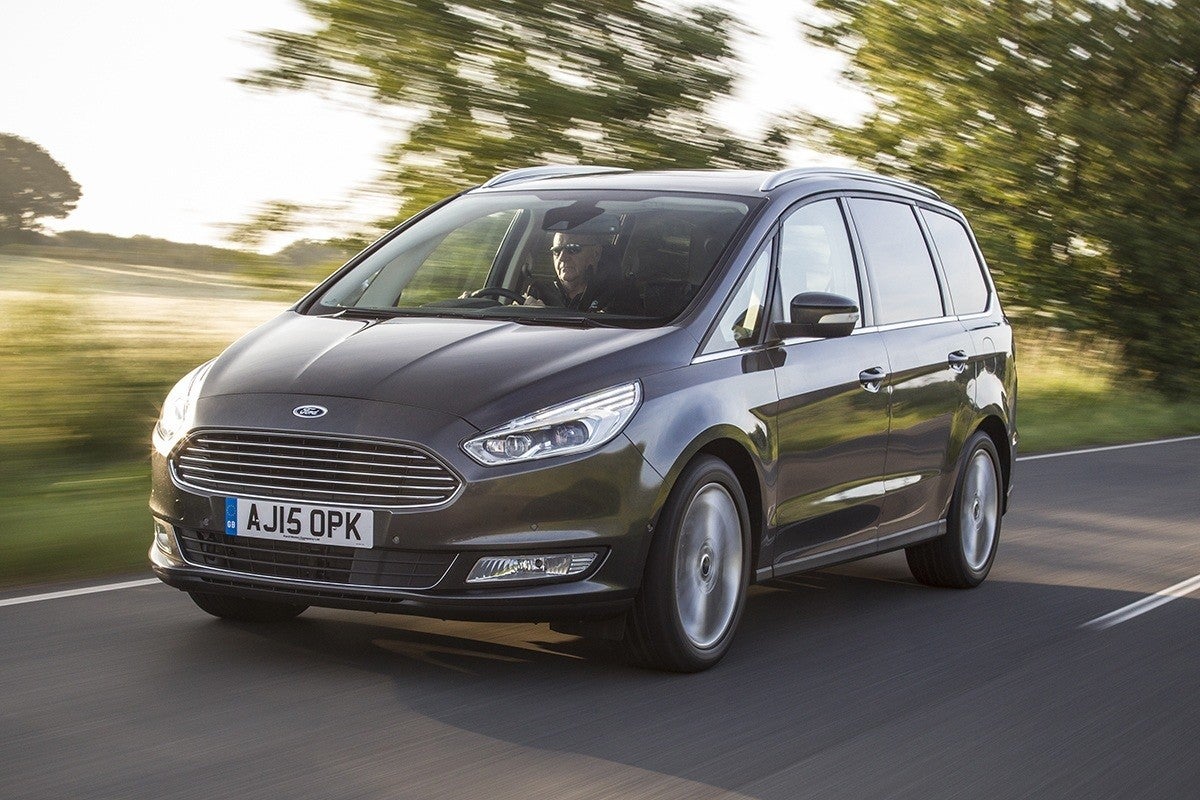 The second Ford seven-seater to feature in this list is the less stylish but more practical Galaxy. That favourite of private hire firms, the Galaxy is more expensive than the S-MAX but then has more interior room. It's also more comfortable, trading some of the handling prowess of the S-MAX for a bit more refinement.
The interior finish is excellent and while the design and look may not be cutting edge - some of the grey plastics look a little cheap - it's nonetheless well screwed together and feels built to last. Indeed, it's the kind of family MPV that will easily cope with daily wear and tear.
The seats in the middle row slide and also recline, so if you're not using the extra seats at the back, you can free up more room. As for engines, the 2.0 EcoBlue diesel with 150PS is the best choice with decent pulling power and reasonable economy.
Volkswagen Touran
Year launched: 2015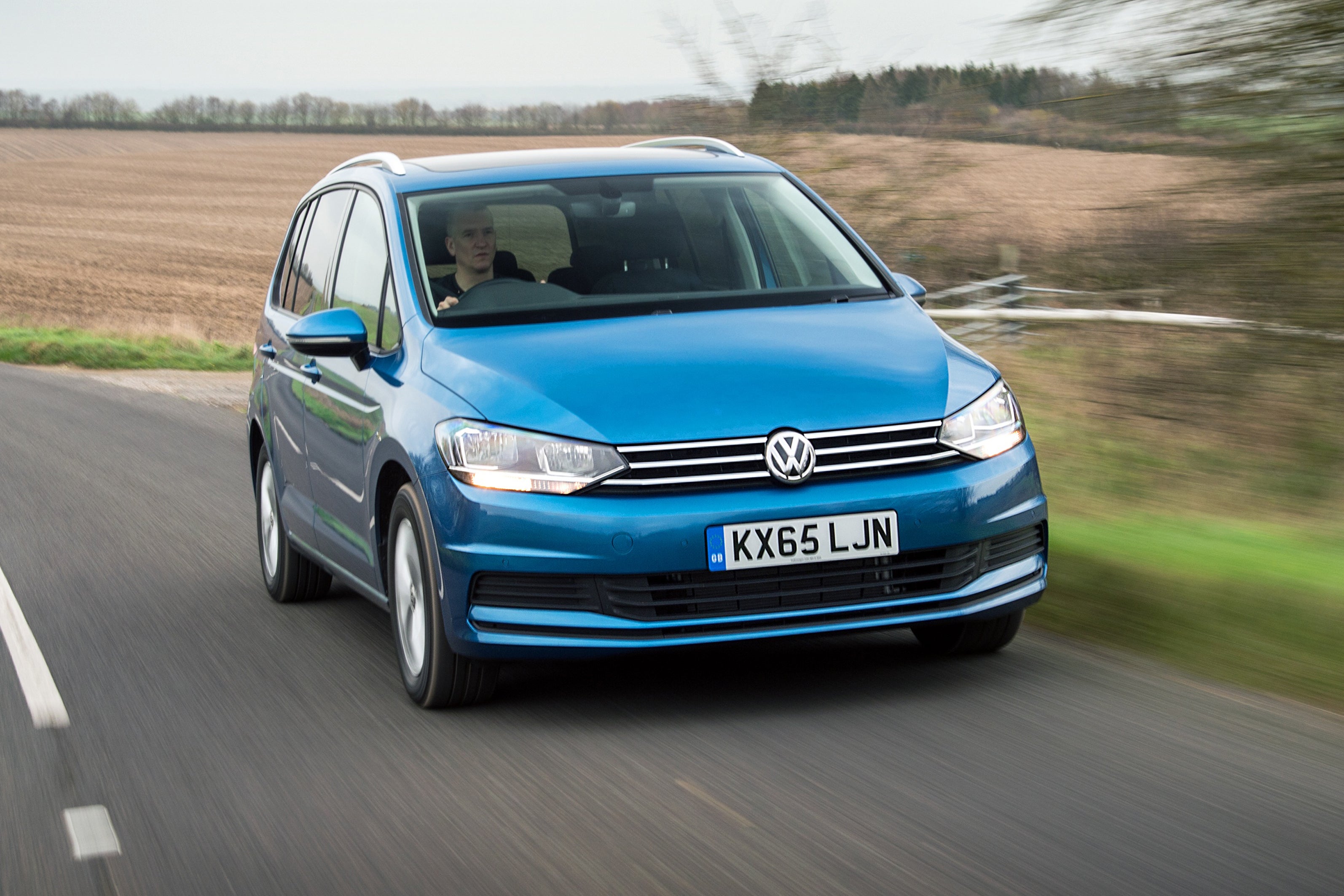 It may not have the stylish looks of the Citroen Grand C4 SpaceTourer, but the Touran is nevertheless a sensible and practical MPV. Yes it may blend into every motorway service station car park, but few people buy an MPV to make a fashion statement.
Instead what you get is the usual Volkswagen blend of solid build, a quality interior and practicality. The tilt and fold seating system from the previous Touran is replaced by a simple folding layout that creates a flat floor. All you have to do is pull the strap and the seat will fold flat. It means you can easily switch between carrying people or using it for those fun trips to the local tip.
There are plenty of models to choose from but we'd suggest the 1.4 TSI for its smoothness around town. If you want motorway economy, look for the 1.6 TDI.
Renault Grand Scenic
Year launched: 2016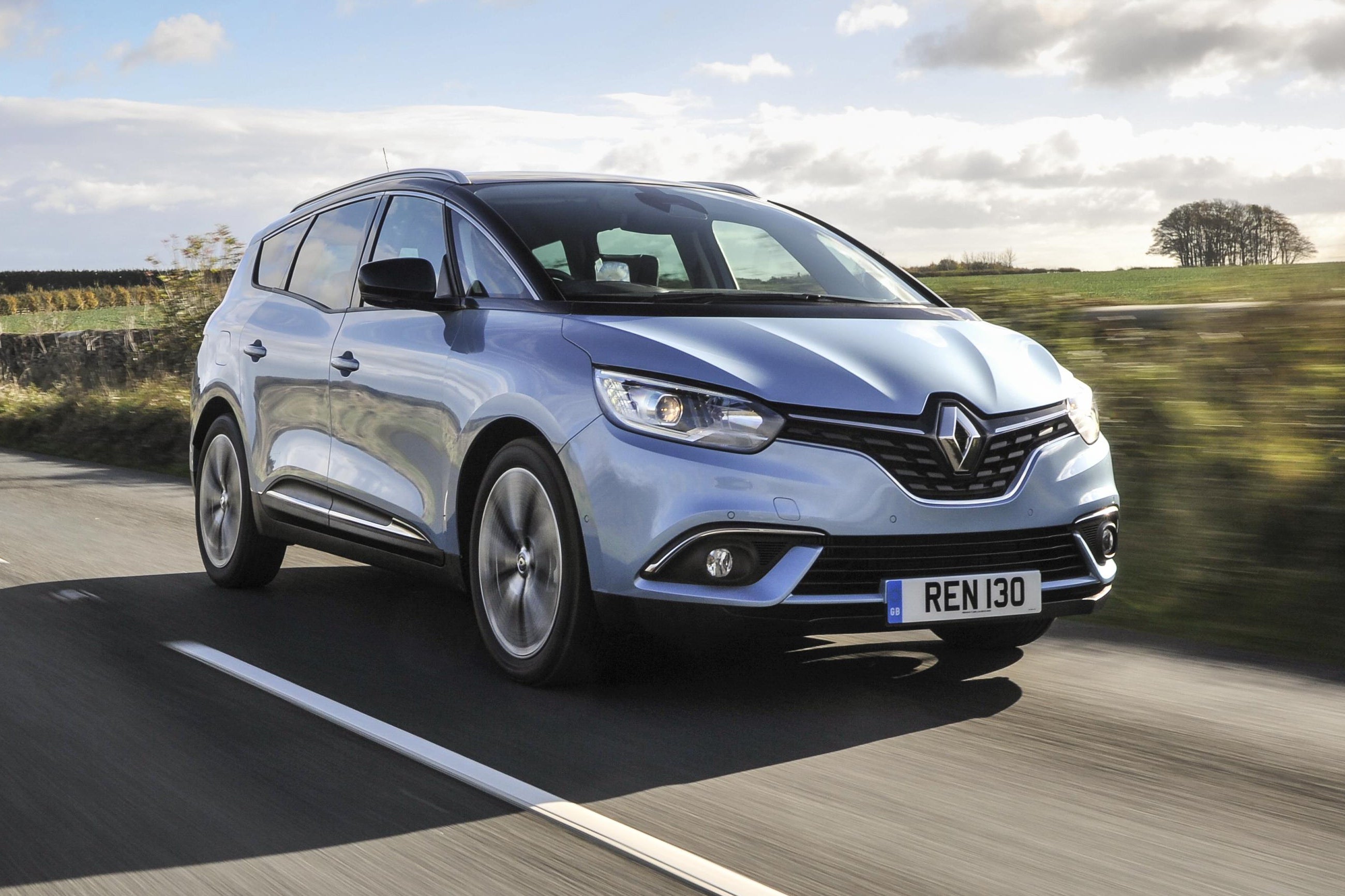 While many manufacturers have ditched MPVs in favour of crossovers and SUVs, Renault has gone for an in-between approach, keeping the Grand Scenic as a people carrier but giving it a faux-SUV look. Whether it's a success we'll let you judge, but there's no denying this is still an impressive seven-seat MPV.
Like most of this ilk, the extra seats are a bit of a squeeze, but useful for occasional use nonetheless. Plus you can easily drop them down into the floor and create a much bigger boot. One odd quirk of the Grand Scenic is that all models come with 20-inch alloys as standard (17-inch wheels are a no-cost option). But even with the bigger wheels fitted, the ride is surprisingly supple.
The 1.3 TCe engine may seem too small for a car this size and it's fair to say it's no ball of fire, although fine around town. If you are regularly going to be hauling a full Grand Scenic, look at the dCi diesel.
SEAT Alhambra
Year launched: 2010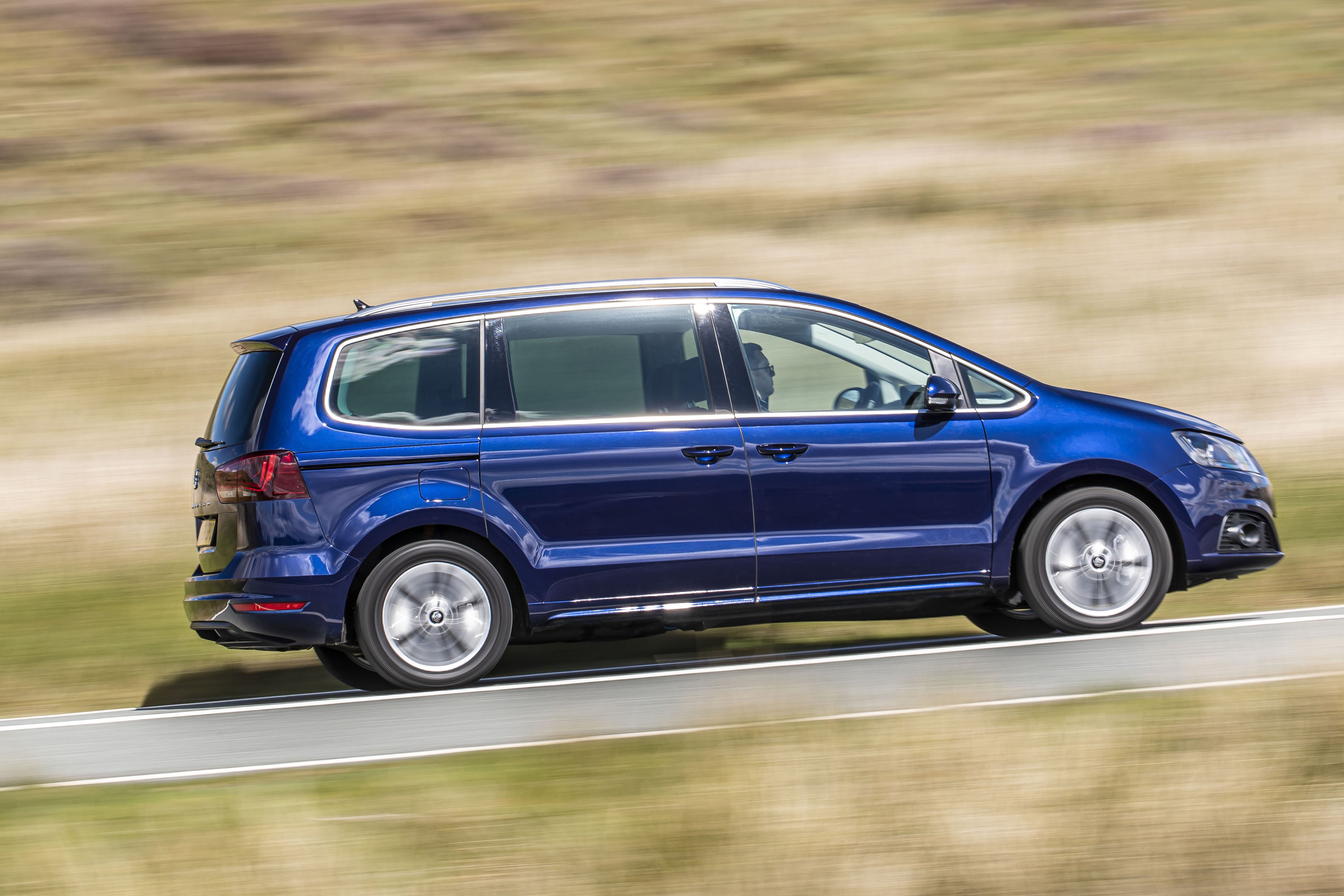 The Alhambra is the slightly cheaper and better equipped counterpart to the Volkswagen Sharan but as used cars there's very little difference between them. Like the Sharan, the Alhambra is a seven-seater with the added advantage of sliding side doors, making it much easier to get in and out of when parked in a tight multi-storey. It also means you don't have to worry about parking dings on the doors.
There are plenty of handy storage areas including door bins big enough for your takeaway iced latte and a big central bin under the front armrest for hiding sweets from the kids. As well as Isofix mounts in the rear, there's the option of built-in booster seats, which is something worth looking out for on used models.
The majority of models are the 2.0 TDI - an engine shared with the Skoda Octavia vRS - so it's not short on power while the Xcellence trim has everything you could want for.
Peugeot Traveller
Year launched: 2016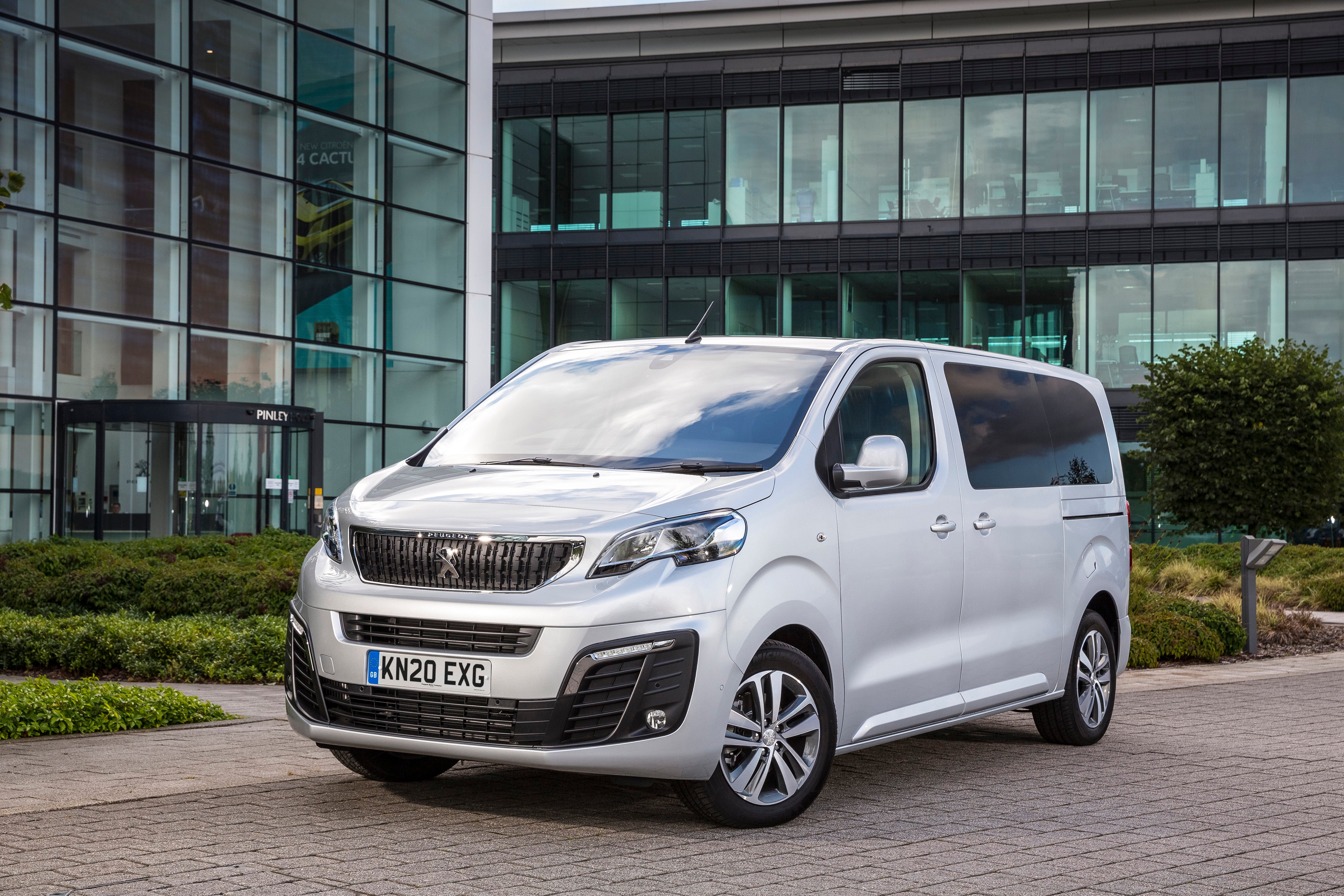 No prizes for guessing that the Peugeot Traveller is based on a van - in this case the Peugeot Expert. It's also a joint venture with equivalents from both Toyota with the Proace Verso and the Citroen SpaceTourer. This has its advantages of course - namely space. Thanks to the van-like dimensions, the Traveller can carry eight people with two rows of three seats in the back.
It also has twin sliding side doors so getting in and out is simple while all the seats in the back are comfortable for adults to sit in. There's none of the 'occasional' seating you find on smaller MPVs. Even in the third row, there's lots of leg and head room, although it can be pretty noisy back there due to road noise.
As you'd expect, it's pretty van-like to drive and can't match the Volkswagen Caravelle but with an economical 1.5 BlueHDi engine, it is cheap to run and well equipped for the money.
If you want a comfortable and practical MPV, the Citroen Grand C4 SpaceTourer - formerly the Grand C4 Picasso - is an excellent choice. It has a supple ride, plenty of family-friendly features inside and is cheap to run too.
The BMW 218d Active Tourer is one of the most economical MPVs to run and you will see more than 55mpg in real world driving. For used cars, the Toyota Verso is cheap to insure, reliable and fitted with the 2.0 D-4D will return a real world economy figure of close to 56mpg.
The most spacious seven-seat MPV is the Ford Galaxy while the more stylish and better to drive Ford S-MAX also has seven seats. We'd also highly recommend the Citroen Grand C4 SpaceTourer while the SEAT Alhambra and Volkswagen Sharan, although older designs, are still practical and well built.
Reviews of more MPVs for £20,000
Volkswagen Touran
2.0 TDI SE Family 5dr
Manufacturer Approved
Volkswagen Group UK

Pembrokeshire, SA731QY
PCP: £261.90/mo
Representative example: Contract Length: 36 months, 35 Monthly Payments: £261.90, Customer Deposit: £3,039.00, Total Deposit: £3,039.00, Optional Final Payment: £10,900.00, Total Charge For Credit: £2,845.50, Total Amount Payable: £23,105.50, Representative APR: 6.9%, Interest Rate (Fixed): 6.9%, Excess Mileage Charge: 8.38ppm, Mileage Per Annum: 10,000
Volkswagen Touran
2.0 TDI SE Family 5dr
Manufacturer Approved
Volkswagen Group UK

Yorkshire, TS15HZ
PCP: £286.42/mo
Representative example: Contract Length: 36 months, 35 Monthly Payments: £286.42, Customer Deposit: £3,056.00, Total Deposit: £3,056.25, Optional Final Payment: £10,495.00, Total Charge For Credit: £3,200.95, Total Amount Payable: £23,575.95, Representative APR: 7.9%, Interest Rate (Fixed): 7.87%, Excess Mileage Charge: 8.38ppm, Mileage Per Annum: 10,000
Volkswagen Touran
2.0 TDI SE 5dr
Manufacturer Approved
Volkswagen Group UK

Suffolk, IP141EP
PCP: £278.66/mo
Representative example: Contract Length: 36 months, 35 Monthly Payments: £278.66, Customer Deposit: £3,063.00, Total Deposit: £3,063.75, Optional Final Payment: £10,405.00, Total Charge For Credit: £2,796.85, Total Amount Payable: £23,221.85, Representative APR: 6.9%, Interest Rate (Fixed): 6.86%, Excess Mileage Charge: 8.38ppm, Mileage Per Annum: 10,000