Best MPVs for £25,000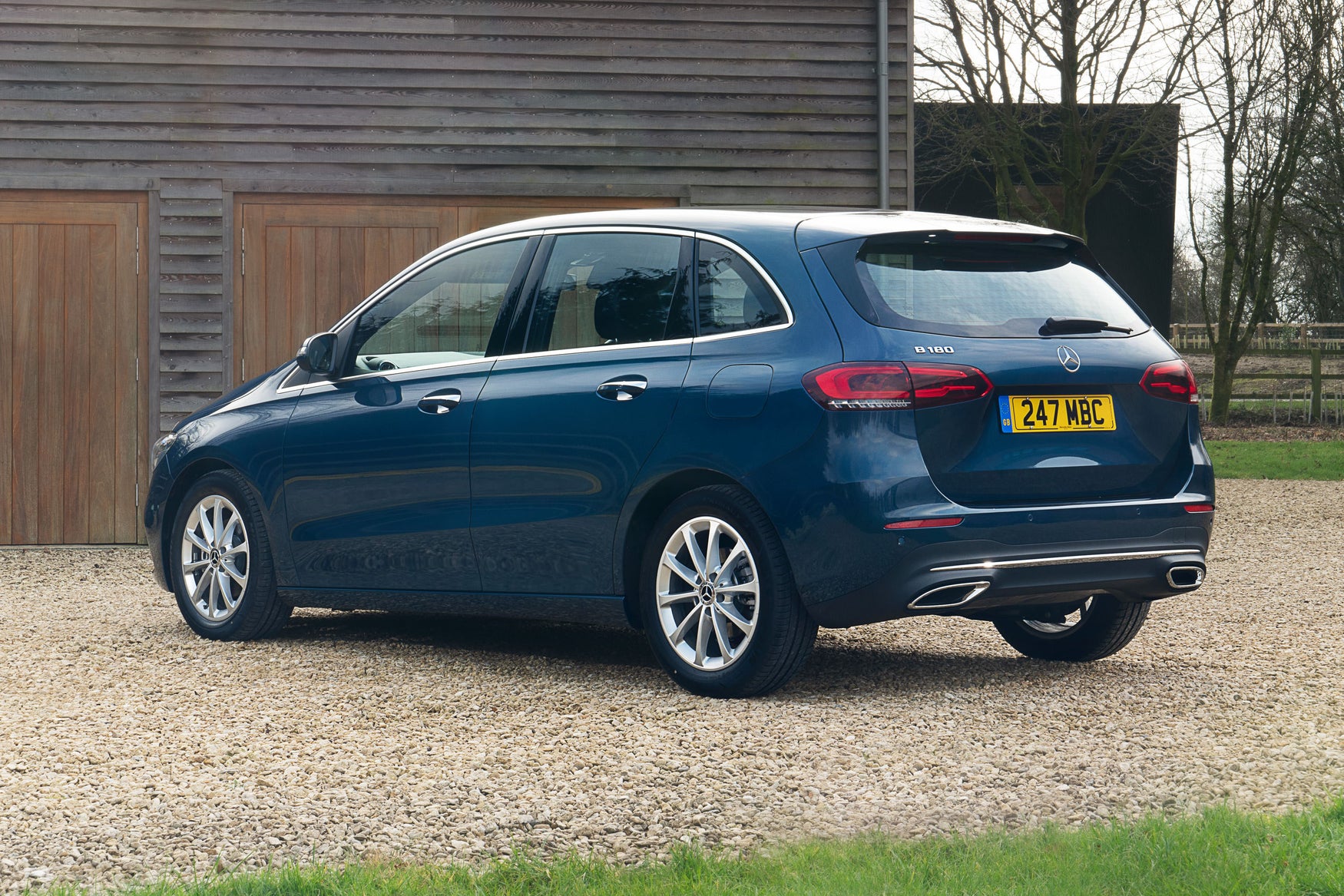 If you have a growing family and want a car with genuine space, an MPV still makes a lot of sense.
They may not be as stylish as an SUV, but the MPV has changed over the years and the current crop are not only versatile, but also good to drive and finished to a high quality.
Most are seven seaters and offer immense practicality and lots of family friendly features as well as being economical and cheap to run. So here are the best MPVs on the market you can buy right now for £25,000.
Ford S-MAX
Year launched: 2015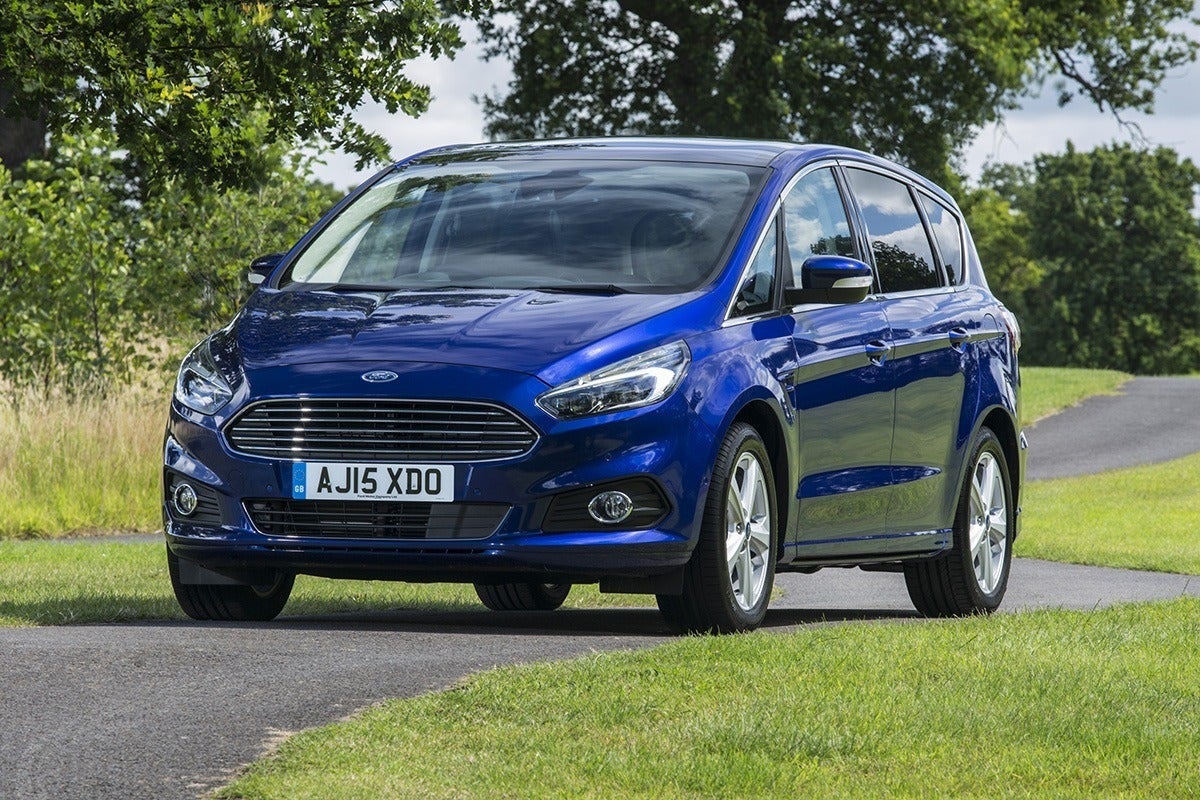 The current Ford S-MAX is one of the finest MPVs on sale right now. True it may look a little plain compared to its predecessor, both inside and out, but it more than makes up for that in the quality of the interior and how well refined it is. Where it really shines is handling. You'd be forgiven for thinking something this big would drive like the proverbial bus, but the S-MAX feels more like a Ford Mondeo from behind the wheel.
It's no one-trick pony either. The interior is as versatile as you'd expect and the five seats in the back can all be folded down at once with the touch of a button, making it easy to go between family car and van-like carrier. The 'stadium' style seating means kids in the back can still see forward, essential to help prevent travel sickness.
If you want the best S-MAX look for the 2.0 EcoBlue model in sporty ST-Line trim which comes with all the bells and whistles.
BMW 2 Series Gran Tourer
Year launched: 2015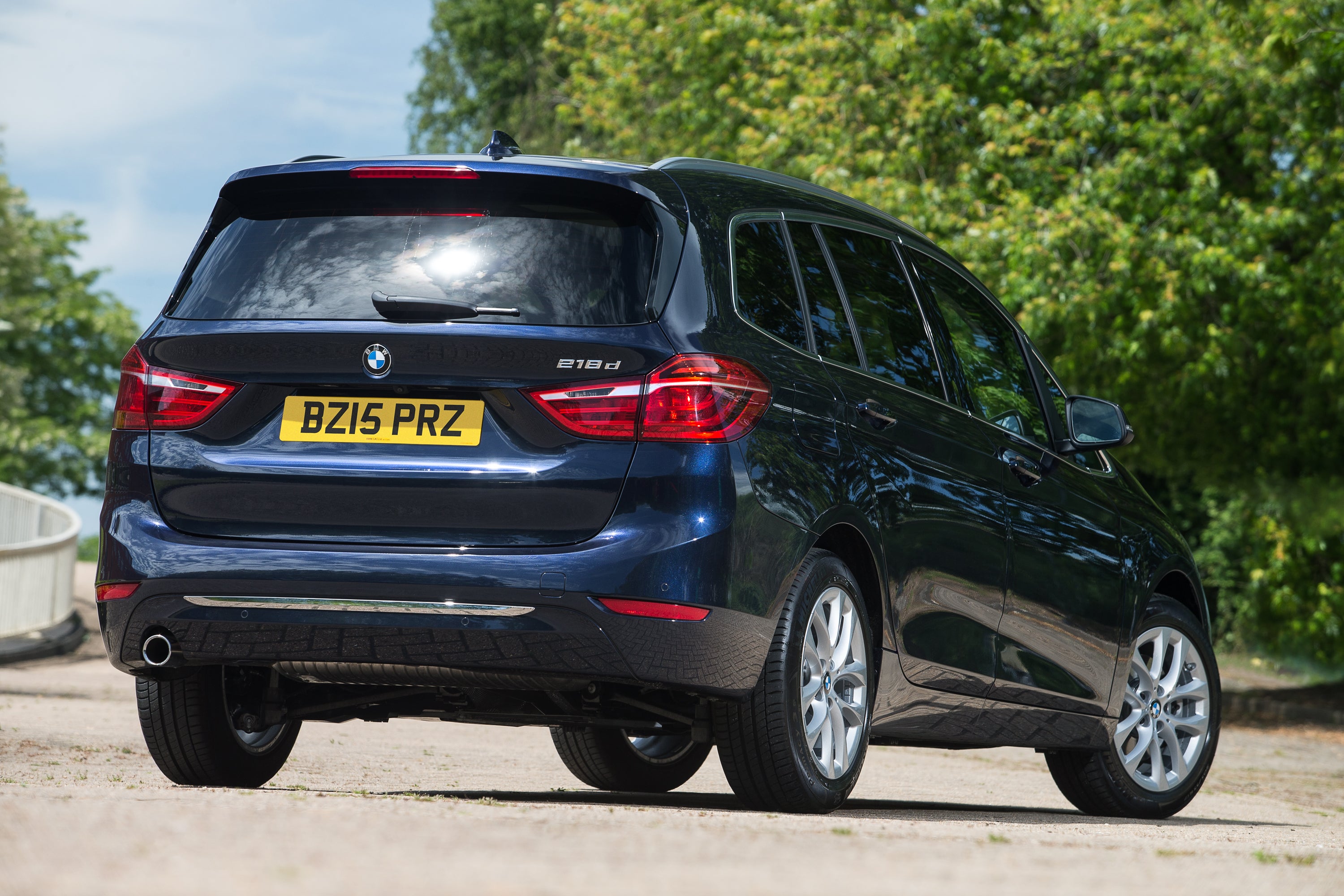 Bringing a bit of luxury to the world of MPVs, the 2 Series Gran Tourer (and its smaller sibling, the 2 Series Active Tourer) may be based on a MINI platform but they are very much a BMW. With a high quality finish running throughout, the 2 Series Gran Tourer may not be the cheapest MPV around, but it feels worth the money.
In terms of versatility it can't quite match the best MPVs, but it's still useful and all the seats fold down electrically to create an almost flat boot floor. All models come with an electric tailgate as standard and the boot is easy to load with no lip.
There's a wide choice of engines too and the 218i is our choice for around town. It's a 1.5-litre petrol shared with the MINI range and has plenty of character. For longer distances look to the 220d.
Mercedes-Benz B-Class
Year launched: 2019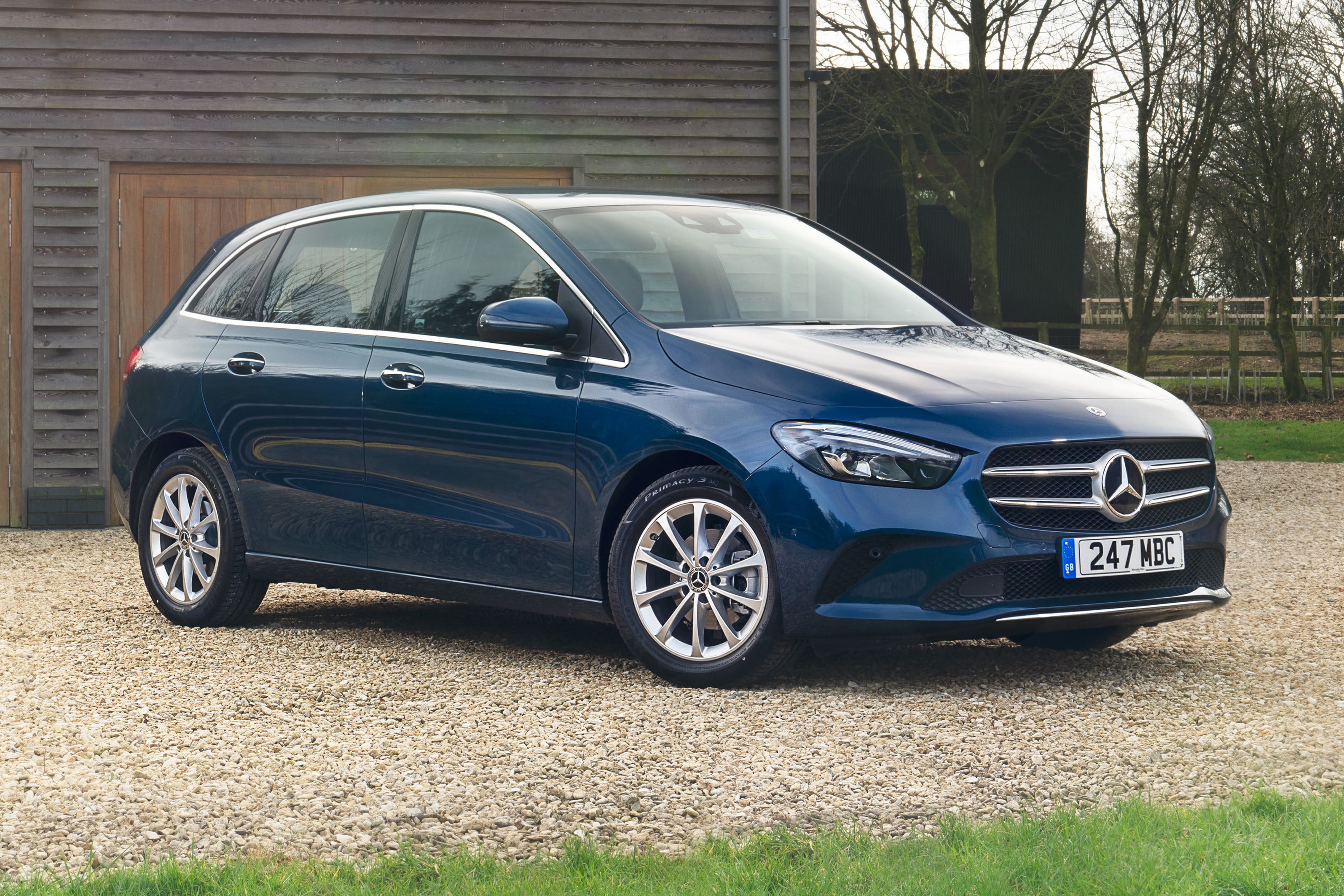 Rivalling the likes of the Volkswagen Golf SV and the BMW 2 Series Active Tourer, the latest Mercedes B-Class has had to up its game. The good news is that this generation model is a vast improvement on its predecessor with a far more comfortable ride, a vastly improved interior and better handling too.
True, the styling is hardly a revolution but then few people buy an MPV to make a fashion statement. Instead what you're getting is a top quality compact MPV that is every inch a Mercedes-Benz. It's even well equipped with all models getting navigation, smartphone integration and the new Mercedes MBUX system, complete with Alexa-style voice commands.
The diesels tend to be more popular and you'll find lots of B200d models on the used market, many with very low mileages. But if you're only covering short distances, you'll be better off with a B180 petrol.
Vauxhall Combo Life
Year launched: 2018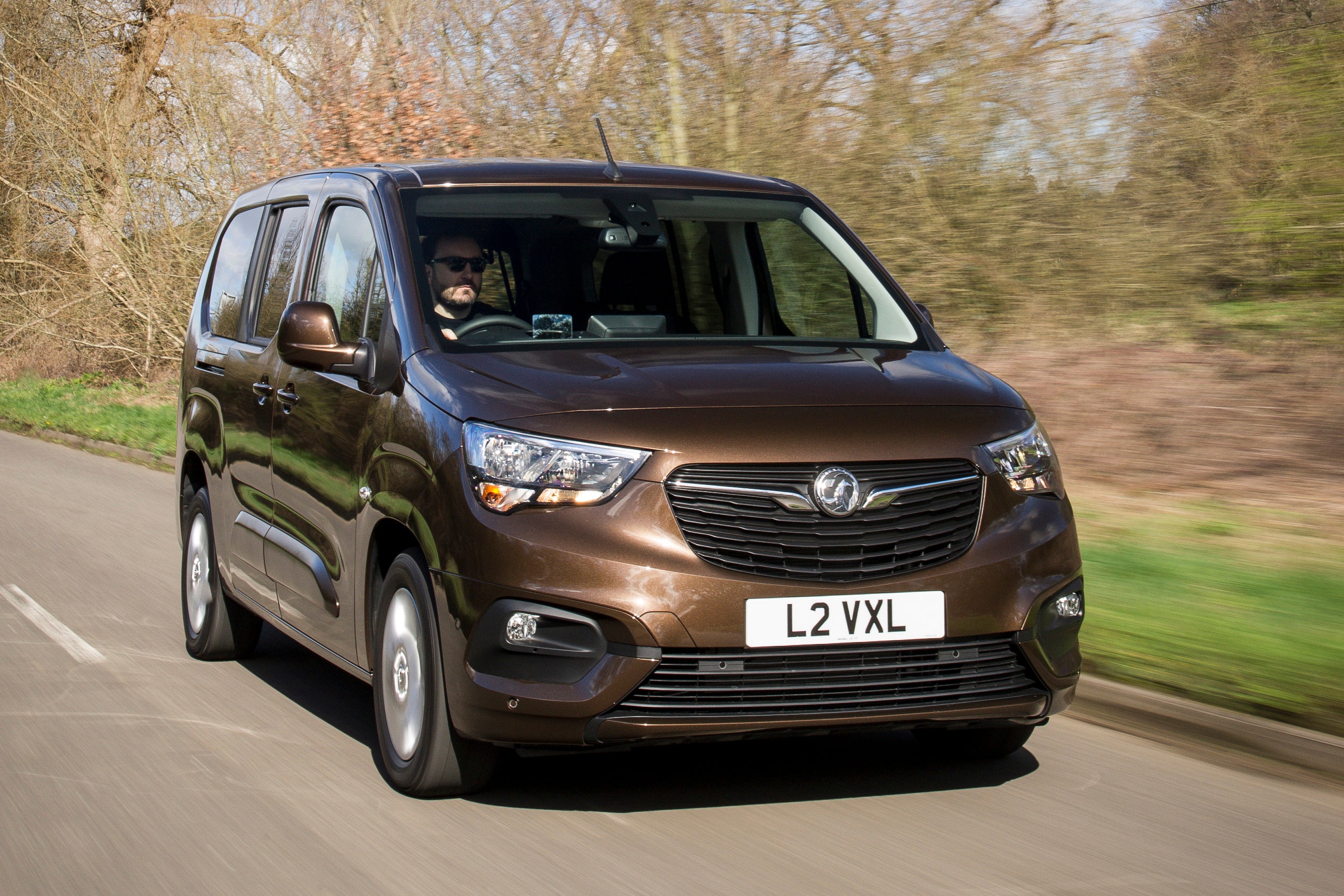 The Combo Life may not be on your radar if you're looking for a family MPV, in fact you may not even have heard of it. But bear with us. It's essentially the same car as the Citroen Berlingo MPV and Peugeot Rifter - in other words an MPV derived from a smallish van right? Well actually the Combo Life was designed as a car first and a van second. Apparently.
Yes it's hardly a looker, but you can't argue with the practicality it offers. One of its key selling points is that it comes with three Isofix points in the second row, which means you can seat three full size child seats across the back.
Two versions are available: the 4.4 metre standard model, or the longer 4.7 metre Combo XL. Both offer a whopping amount of boot space, even with the seats up: 597 and 850 litres from glass to seat.
Citroen Grand C4 SpaceTourer
Year launched: 2018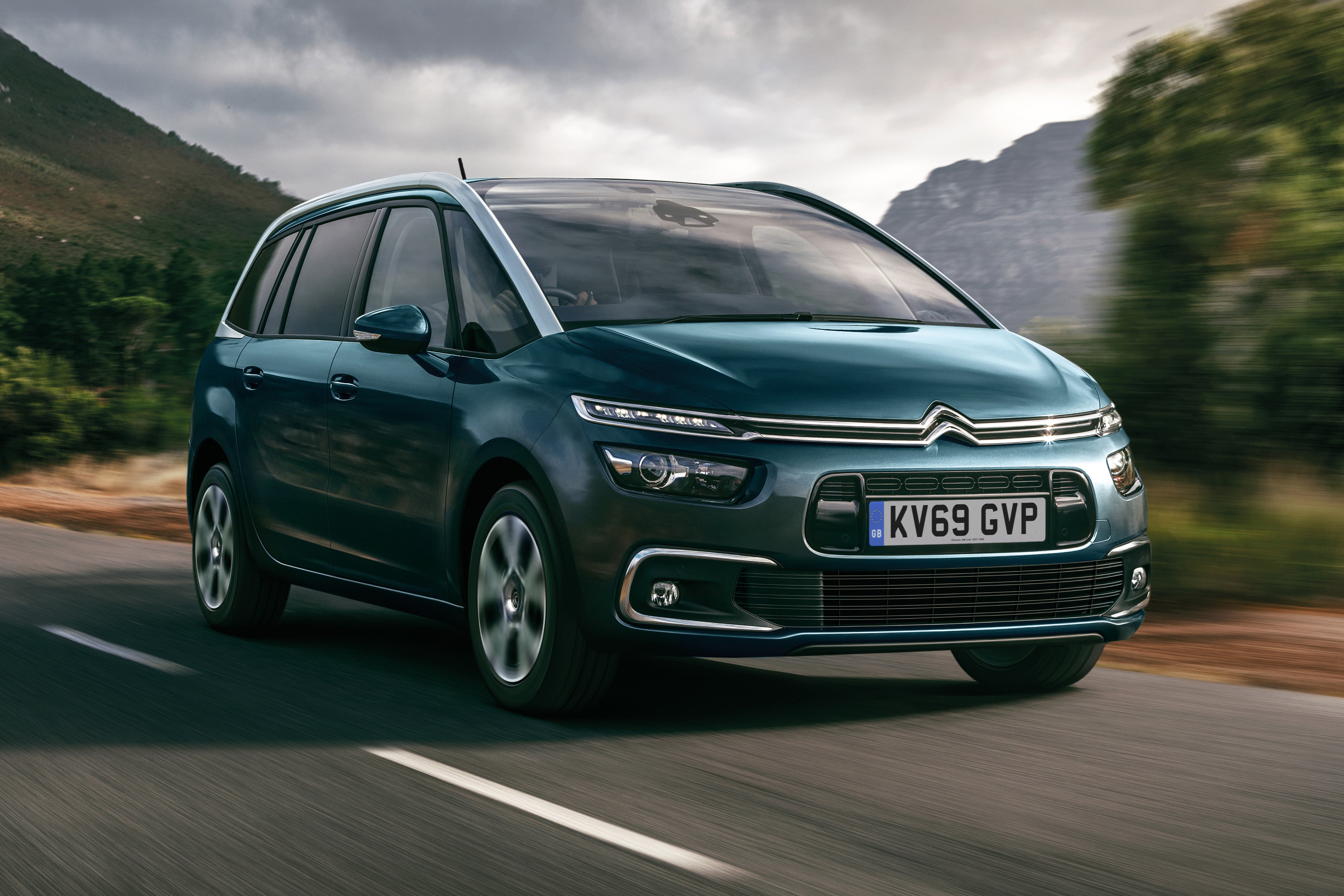 The artist formerly known as the Grand C4 Picasso, Citroen ditched its well-known name in favour of SpaceTourer but it's essentially the same car as before. And that's good news. Citroen has form in making MPVs and it shows in the Grand C4 SpaceTourer.
What shines through on the move is the ride quality. Citroens have traditionally been renowned for a forgiving ride and the Grand C4 Picasso sees a return to that. It's wonderfully smooth and impressively quiet making motorway journeys relaxing.
There's lots of space too and the second row is impressively spacious with plenty of legroom, helped by the fact you can slide the seats back, forward and tilt them. Having three individual seats all with Isofix mounts is another useful feature. With a budget of £25,000 you can get a nearly new model with only a handful of miles on the clock.
SEAT Alhambra
Year launched: 2010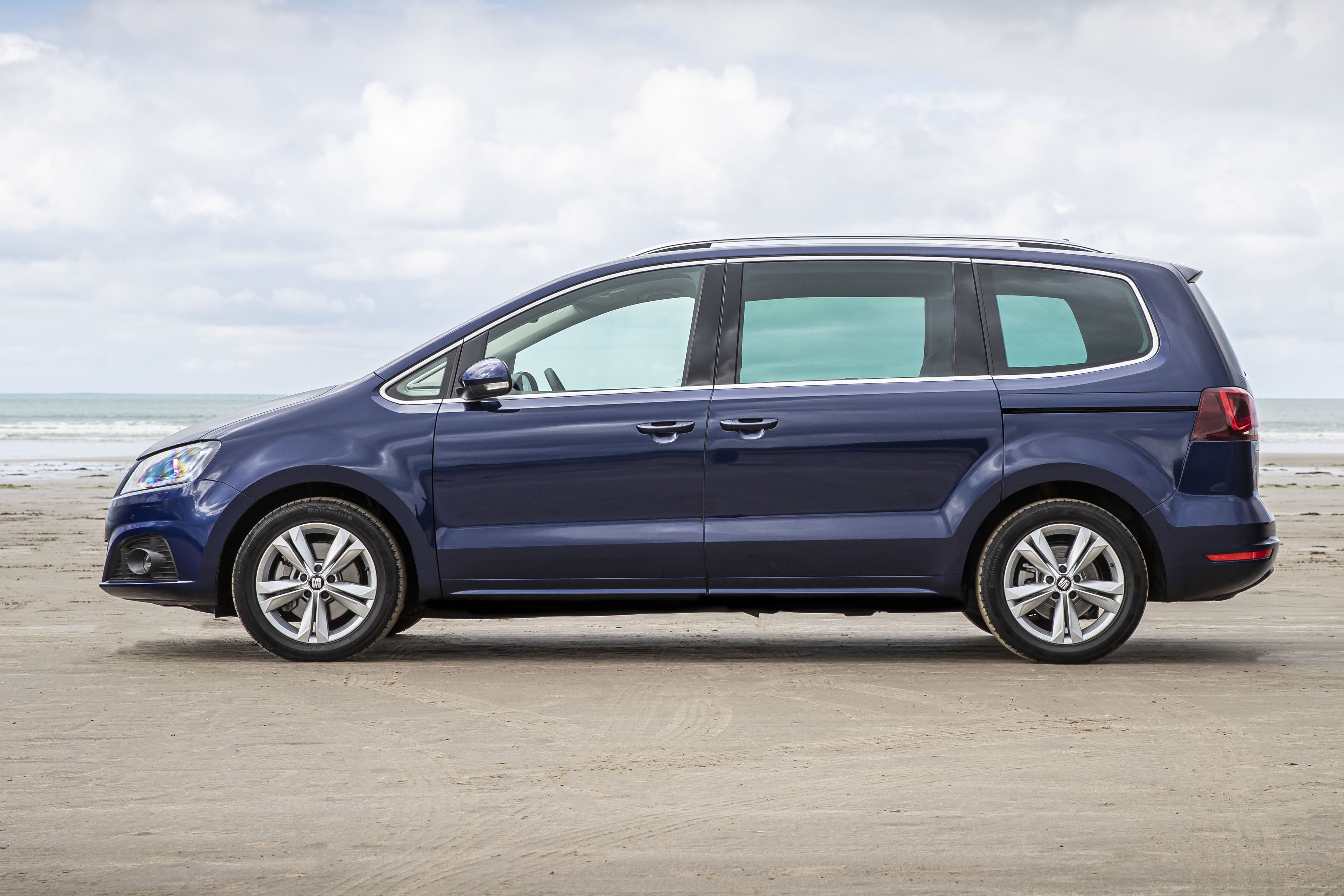 The Alhambra is now an elder statesman in the world of MPVs, this generation having first been launched in 2010. The fact it has soldiered on for so many years is testament to its MPV qualities. The sister car to the Volkswagen Sharan, it shares the same sliding side doors (say goodbye to scraped doors in multi-storeys) and clever interior.
In fact, despite its age, the Alhambra remains one of the most user-friendly and spacious MPVs on sale. The middle row of rear seats are the best, with the extra row a little cramped, but that's the norm for this size MPV. With all seven seats in place there is 267 litres of load space, increasing to 686 with the rearmost seats folded. That's more than enough for family gear like pushchairs, suitcases and your best bucket and spade.
The vast majority of models are fitted with the strong 2.0 TDI engine - mainstay of the Volkswagen Group - while Xcellence is the best trim to go for.
Mercedes-Benz V-Class
Year launched: 2015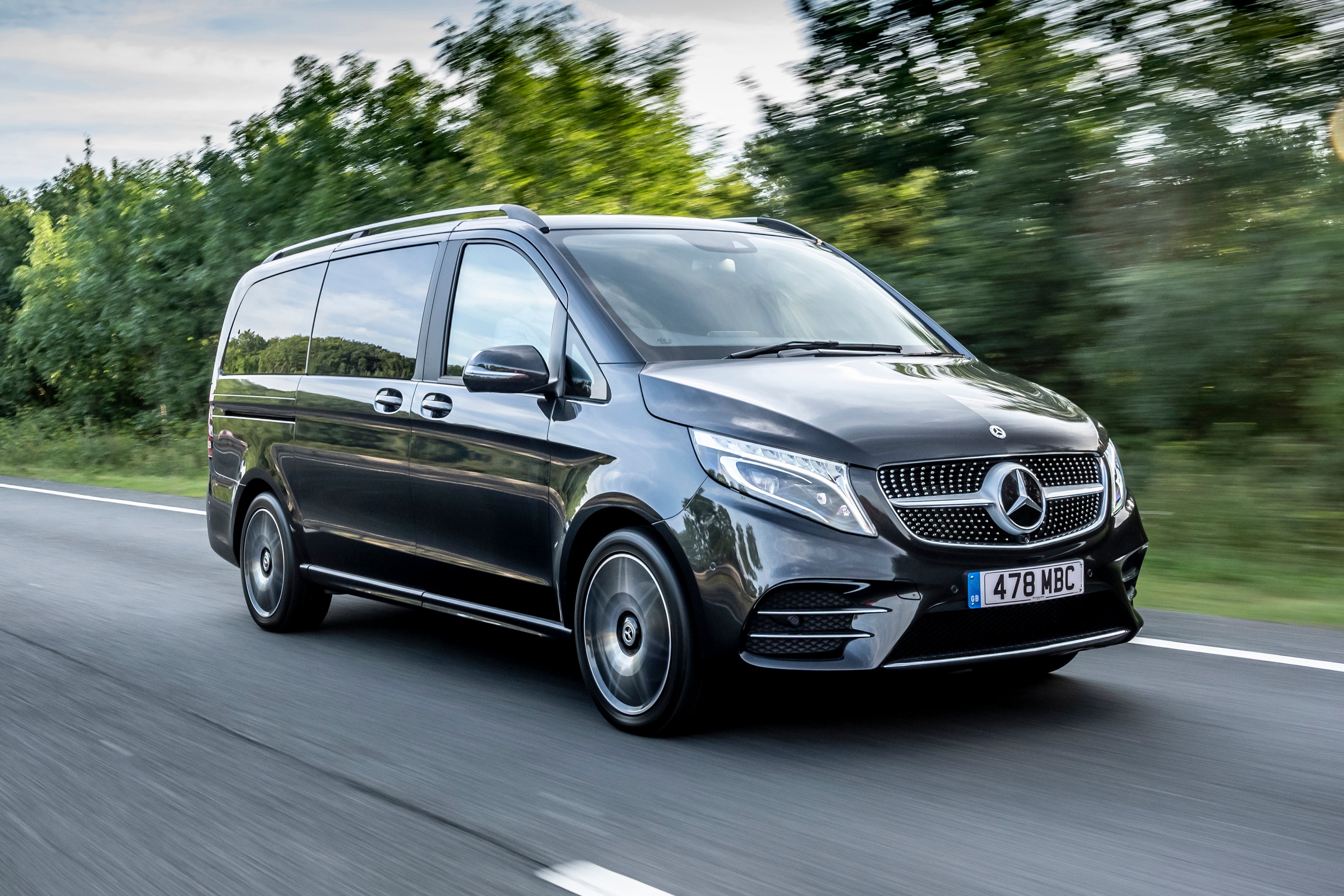 Want a lot of MPV for your money? Look no further than the Mercedes-Benz V-Class. This luxurious people carrier is enormous and will dwarf even seven-seat MPVs like the Ford Galaxy. If you've got a small driveway, this isn't the car for you. But if you have the space, this is the best big MPV on the market, eclipsing even the Volkswagen Caravelle.
Yes it may look like a van (it is based on the Mercedes Vito panel van) but the inside is more like a Mercedes E-Class with plush materials, a high-quality dashboard and excellent refinement throughout. The standard model has seven seats while the Extra Long version gets eight and they can be turned around to face each other.
All models come well equipped and electric sliding doors are standard along with an electric tailgate. At £25,000 it represents great value when you consider the sheer space you're getting.
Volkswagen Touran
Year launched: 2015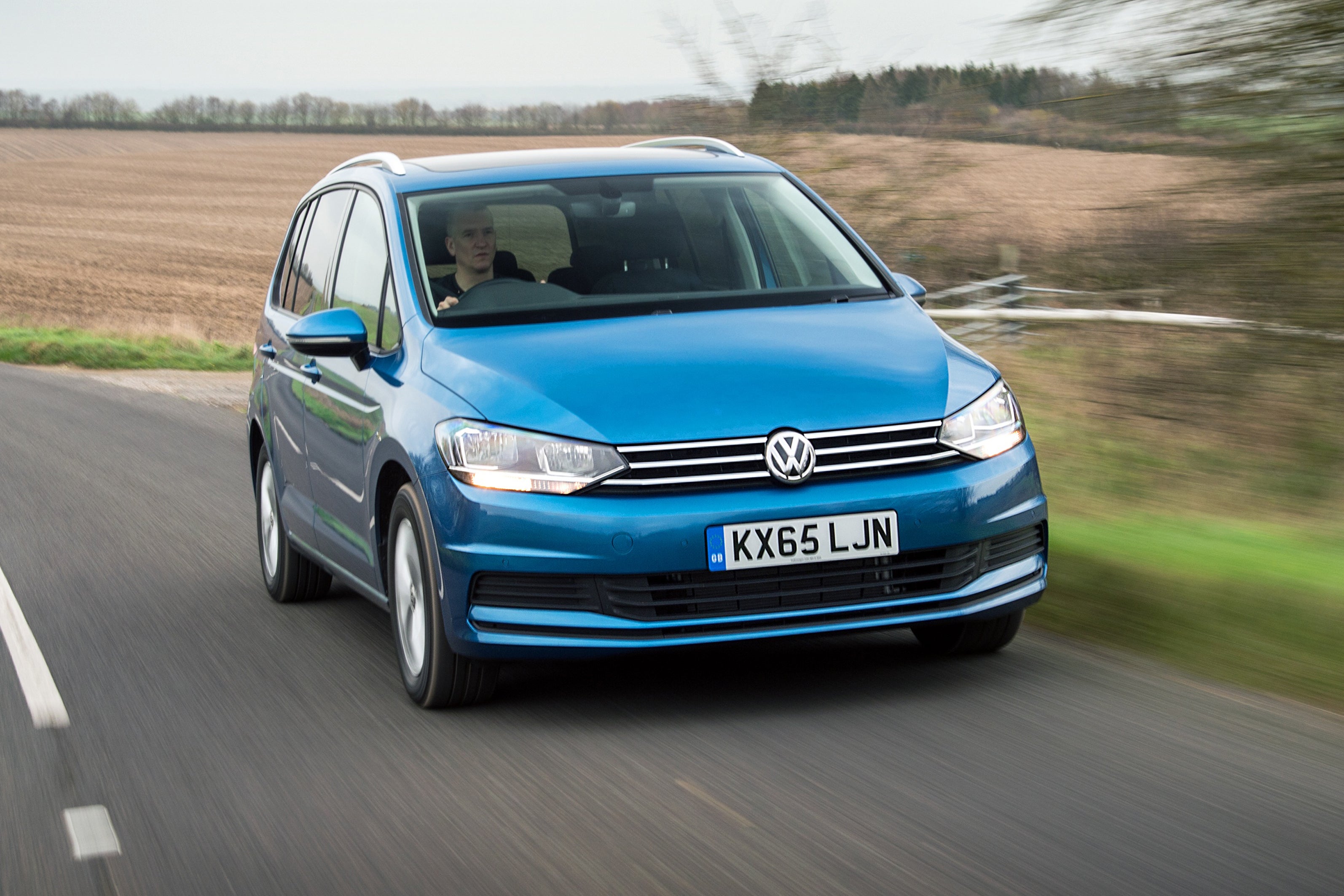 Combining a high quality interior with flexible seats and impressive comfort, the Volkswagen Touran is a solid and sensible choice for a family MPV. It won't win any awards for revolutionary design, but what it lacks in sparkle, it makes up for in other areas, most notably the well designed seating system.
All of the five rear seats have Isofix child seat mounts and the three in the middle row can slide back and forward, so you can free up space where you need it. Folding down the rear row of seats is a doddle and creates a usefully large boot of more than 900 litres.
To drive, the Touran is safe rather than spectacular, feeling reassuring on the motorway. While the 2.0 TDI is ideal for long distance driving, the 1.5 TSI is the better choice if you're not covering big mileages. It's smooth yet perky, giving nippy performance around town.
Volkswagen Caravelle
Year launched: 2015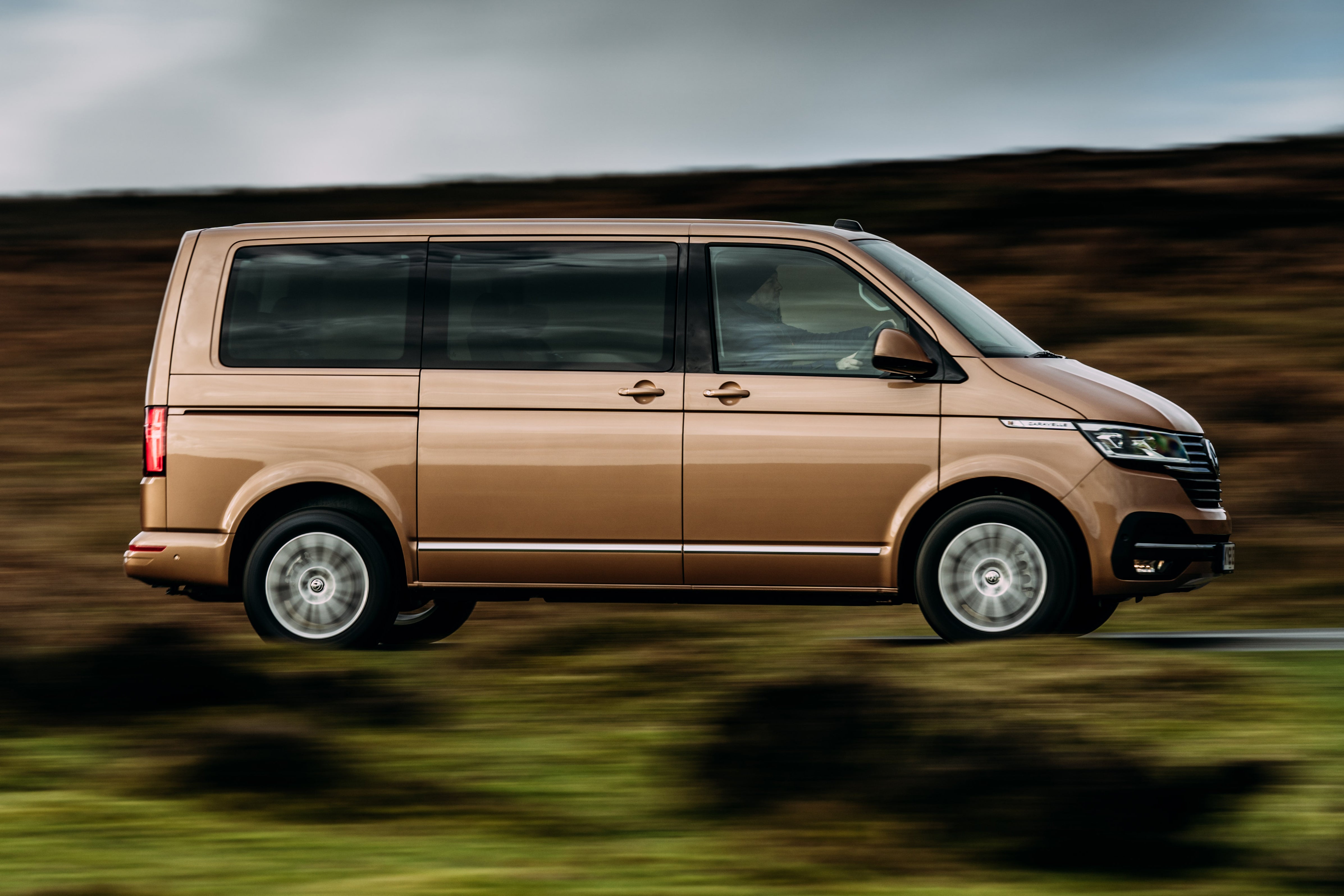 The Volkswagen Caravelle is one of the biggest and classiest MPVs on the market. Like its main rival, the Mercedes V-Class, it's based on a van which means big dimensions. That's not great for parking in tight spots but it has lots of advantages for passenger room - the Caravelle can carry seven people in luxury comfort with everyone enjoying generous space.
Sliding side doors make getting in and out easy while the floor rail system means you can configure the rear seats (and multi-functional table) how you like. You can even take all the seats out to turn the Caravelle back into a van, but be warned, the seats are not light and it's an awkward job that requires two people.
Despite its van origins, the Caravelle handles well and while no sports car, it's reassuring in corners with lots of front end grip while engine and road noise are kept well at bay.
Peugeot Traveller
Year launched: 2016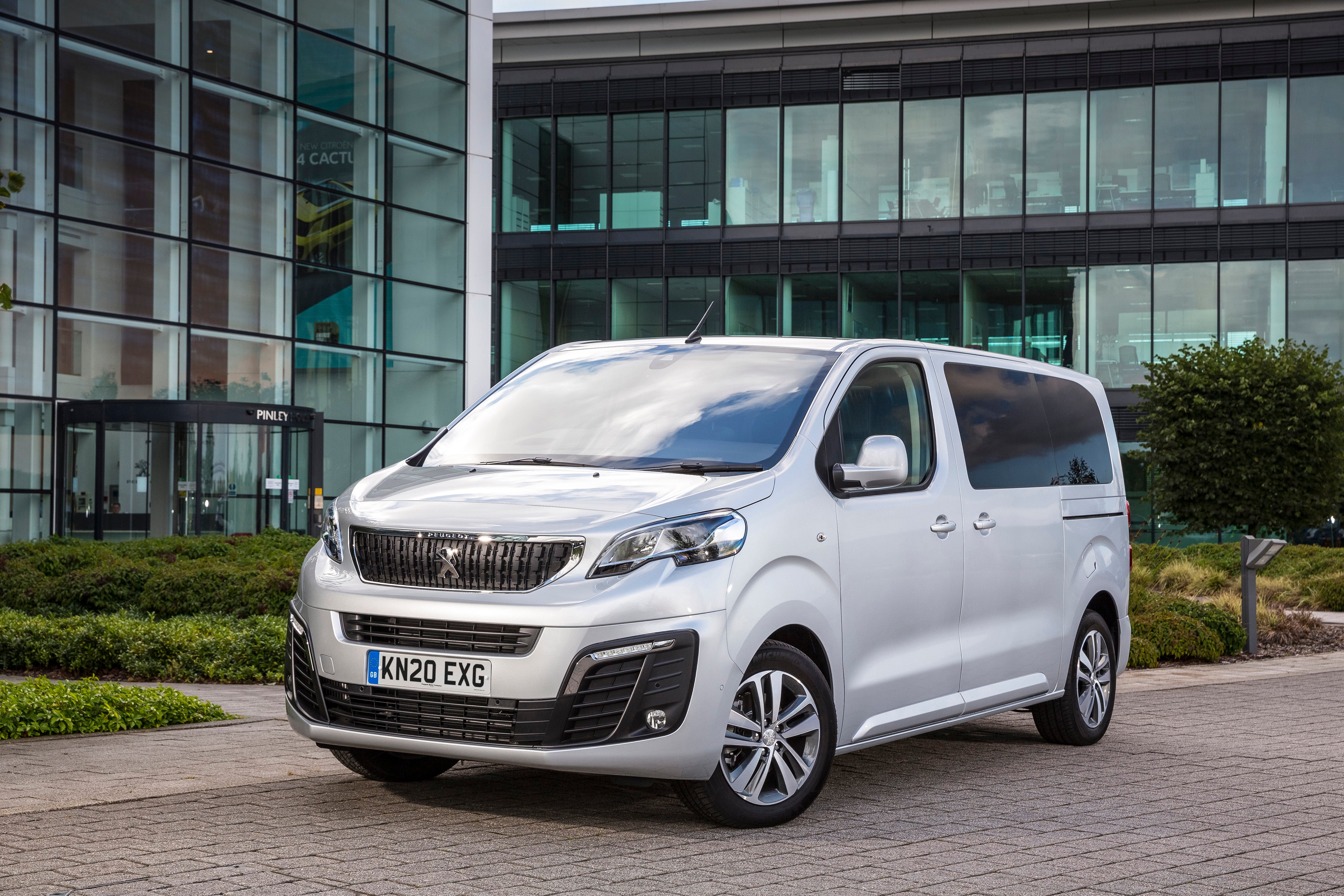 You may not have heard of the Peugeot Traveller and indeed, it's a pretty rare site, but if you want a big MPV that takes a more utilitarian approach, this is where to look. That's not to say it's back to basics, but the Traveller can't match the Mercedes V-Class for luxury. However, it's considerably cheaper and you'll get a much newer Traveller for your money.
The fact it's based on a van means lots of usable space inside and there's having to squeeze into tiny 'occasional' seats. Instead everyone travelling in the Traveller gets lots of leg and headroom. There should be no arguments from the kids about who sits where. Well, we can but dream…
It's not quite as good to drive as the Volkswagen Caravelle but with a budget of £25,000 you can get a year old model with low miles on the clock.
If you want a comfort with a bit of style, the Citroen Grand C4 SpaceTourer - formerly the Grand C4 Picasso - is an excellent choice. It has a forgiving ride, plenty of family-friendly features inside and is cheap to run. It's also very good value for money used.
The current crop of MPV is very strong but the Ford S-MAX stands out as one of the best seven seaters thanks to its sharp handling and stylish looks. The Volkswagen Touran is smaller but very practical and well built while the Citroen Grand C4 SpaceTourer is the most comfortable.
Toyota has a well deserved reputation for reliability and long term durability, so the Verso makes sense as a reliable MPV. The 1.6 D-4D engine is shared with BMW and has proved problem free.
Mercedes-Benz B-Class
B200d Sport Executive 5dr Auto
Manufacturer Approved
Mercedes-Benz Loughton

Essex, IG103SD
PCP: £360.47/mo
Representative example: Contract Length: 36 months, 35 Monthly Payments: £360.47, Customer Deposit: £3,616.00, Total Deposit: £3,616.35, Optional Final Payment: £13,160.47, Total Charge For Credit: £5,284.27, Total Amount Payable: £29,393.27, Representative APR: 10.9%, Interest Rate (Fixed): 10.39%, Excess Mileage Charge: 10.8ppm, Mileage Per Annum: 10,000
Mercedes-Benz B-Class
B200d Sport Executive 5dr Auto
Manufacturer Approved
Mercedes-Benz of Southend

Essex, SS95LY
PCP: £397.57/mo
Representative example: Contract Length: 37 months, 36 Monthly Payments: £397.57, Customer Deposit: £3,739.00, Total Deposit: £3,739.50, Optional Final Payment: £11,195.00, Total Charge For Credit: £4,317.02, Total Amount Payable: £29,247.02, Representative APR: 8.9%, Interest Rate (Fixed): 8.54%, Excess Mileage Charge: 15ppm, Mileage Per Annum: 10,000