Best petrol SUVs

Written by
Russell Campbell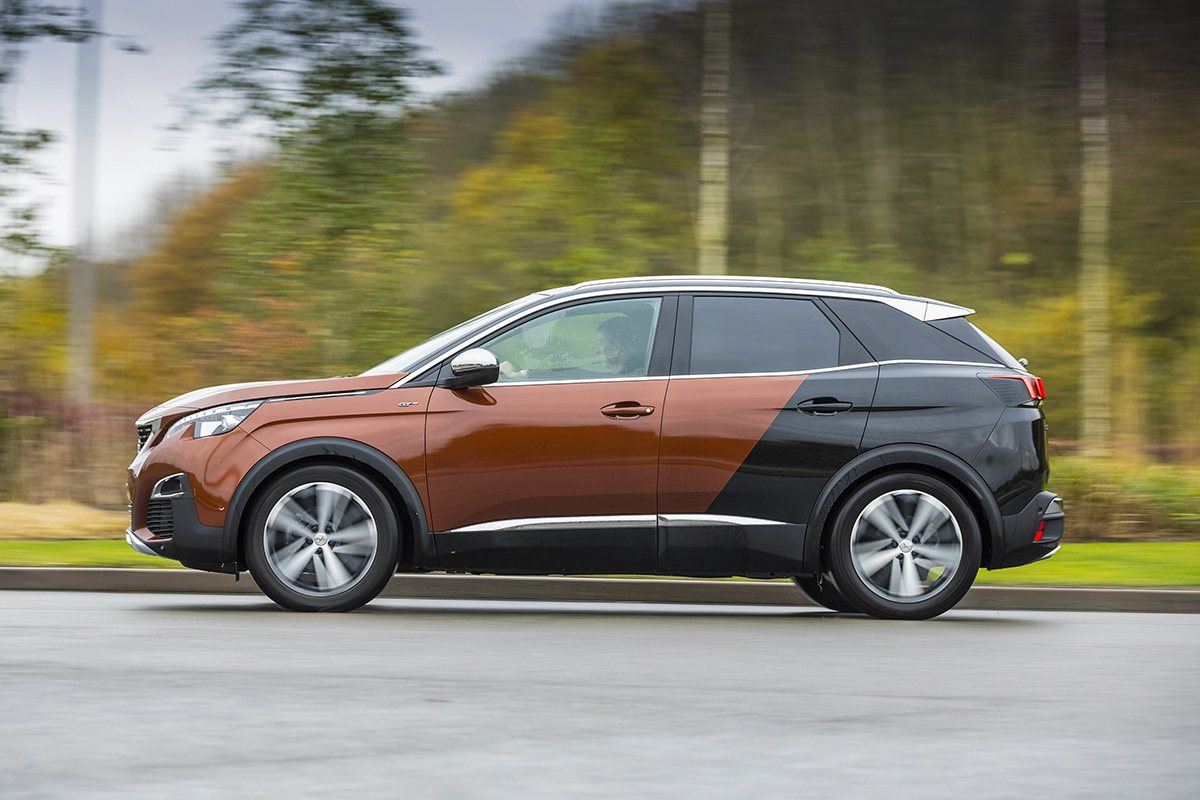 Looking to choose from a list of the best petrol SUVs? Well, you've come to the right place. This list of the best petrol SUVs looks at a range of cars from small models built by mainstream brands to larger cars with posh badges.
What they all share in common is that they are great SUVs with lots of space for their size, plus they're all available with excellent petrol engines. Keep reading for heycar's guide to the best petrol SUVs.
Peugeot 3008
Year launched: 2017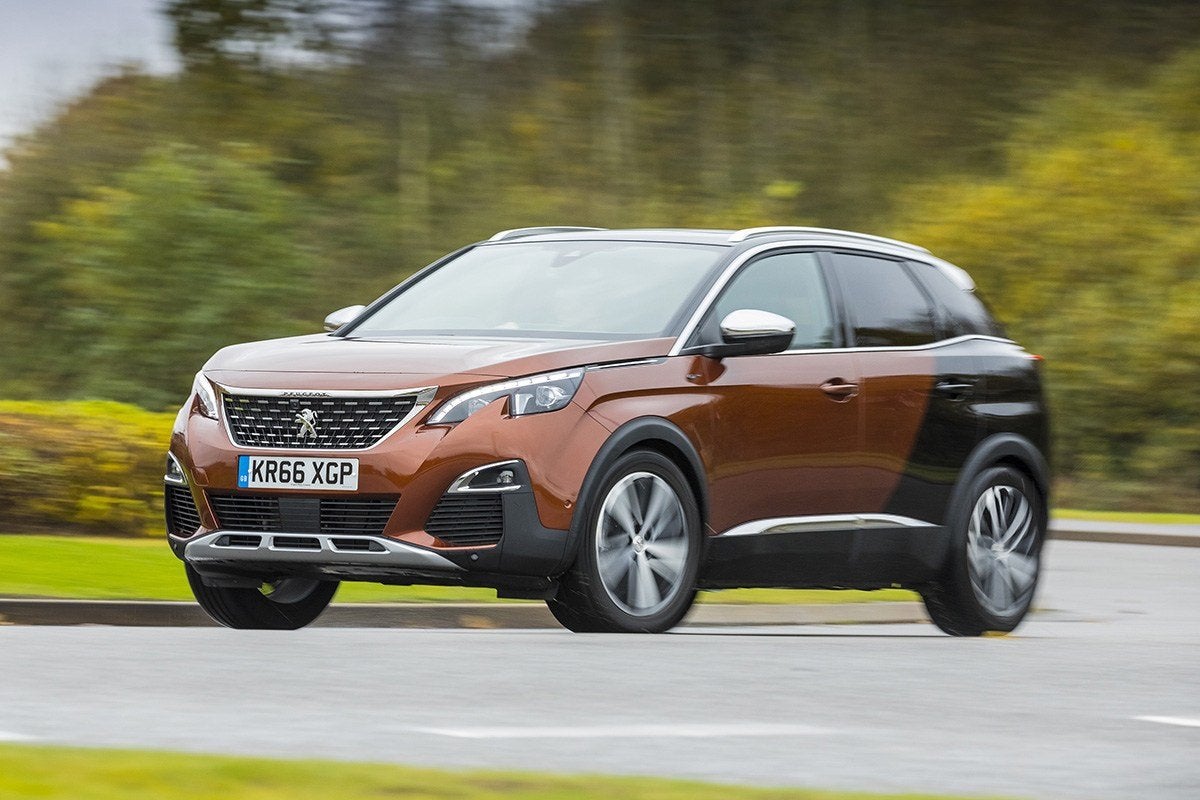 The Peugeot 3008 is striking on the outside and just as eye-catching on the inside, where it's also very practical. However, it makes it onto this list of the best petrol SUVs thanks to its 1.2-litre PureTech engine.
With 130PS it makes the Peugeot feel nippy and the thrummy noise it emits under acceleration gives it bags of character, although it's actually very quiet at a cruise. Its small size also means it's very economical and you can expect it to return up to 50mpg at a steady pace.
Large infotainment screens – complete with slick animations – dominate the Peugeot's interior and the dashboard has a pretty sculpted design. Its striking appearance doesn't come at the expense of practicality, though, and the Peugeot has room inside for four adults along with a large boot.
Skoda Kodiaq
Year launched: 2016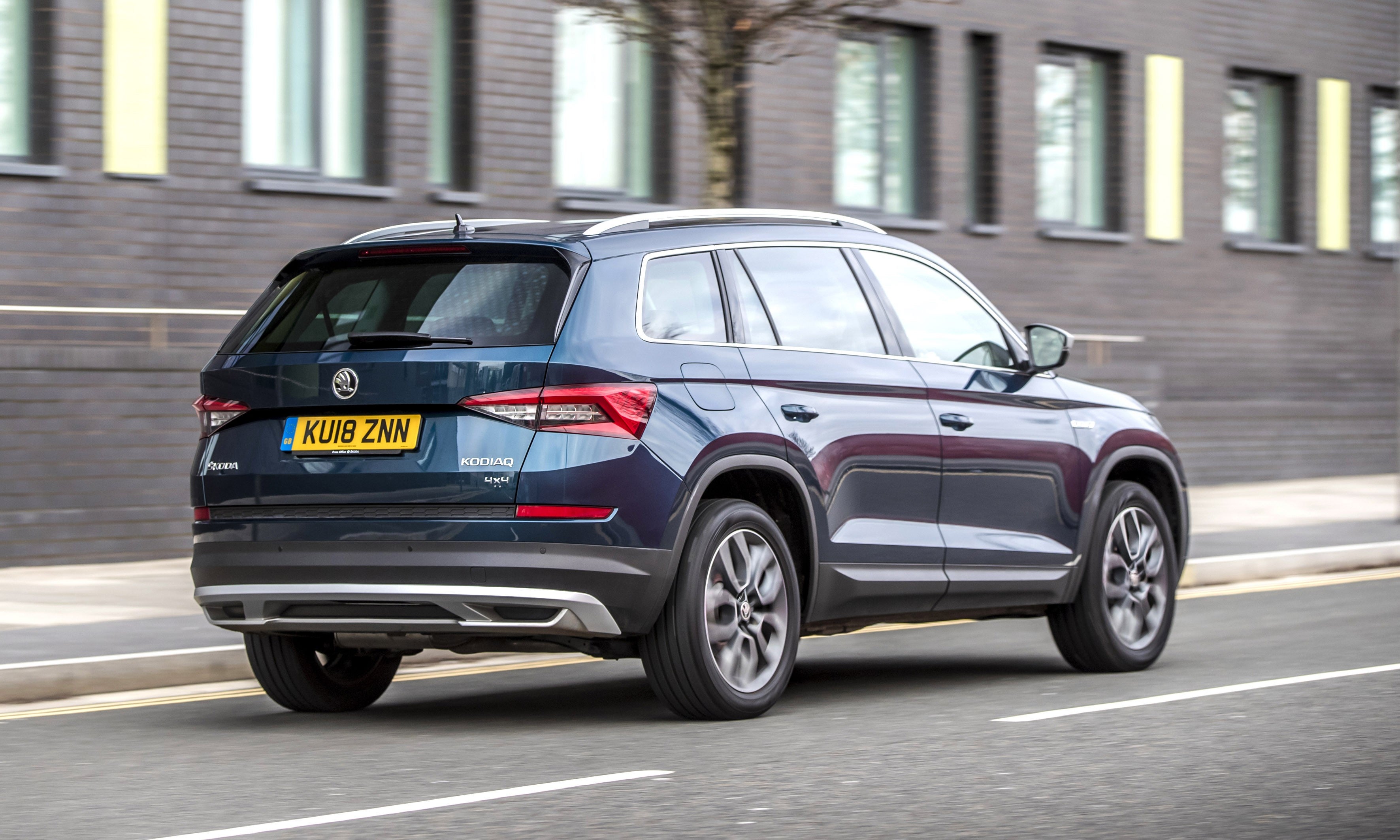 The Skoda Kodiaq is one of the best petrol SUVs you can buy thanks to its high-tech 1.5-litre engine. It's also very nicely built inside, comes with excellent infotainment and is spacious and comfortable, too.
The Kodiaq's 1.5-litre petrol engine is very clever, it can turn off half its cylinders when they're not needed to save fuel, before sparking them back into life – when you need the extra power – almost imperceptibly.
A large and practical interior makes the Kodiaq a great family car – it has space for up to seven people, there are loads of useful storage areas hidden about the cabin and the boot is larger and easy to load.
SEAT Arona
Year launched: 2018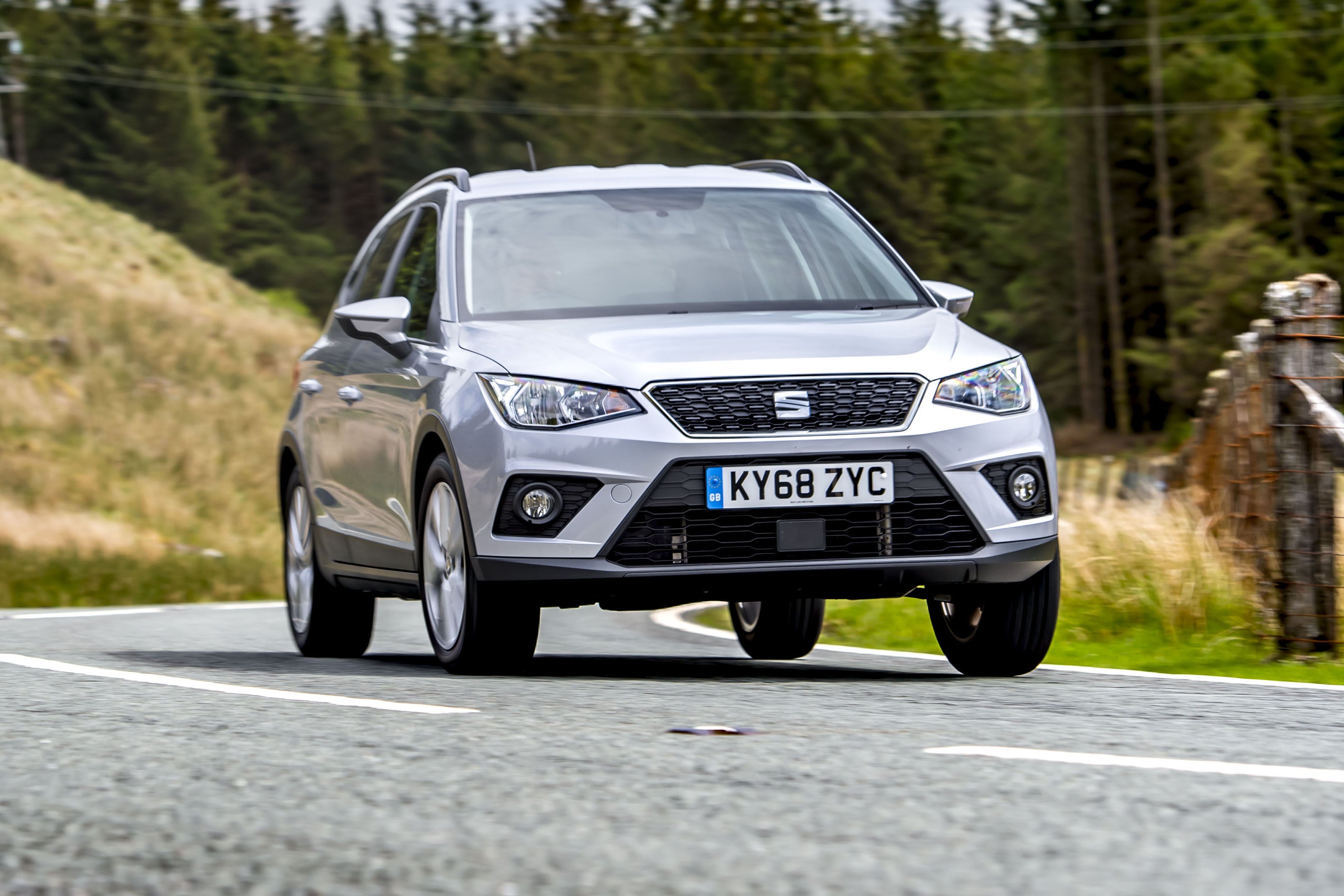 The SEAT Arona is a great little SUV, which is why it makes it onto this list of the best petrol SUVs. It's smart-looking on the outside as well as being spacious and well-built on the inside.
It comes with an excellent range of engines including a 115PS 1.0-litre petrol that is capable of nearly 50mpg. It produces a characterful thrum under acceleration but is quiet when you're cruising and, because it's turbocharged, it's even pretty quick.
Inside, the Arona has a fuss-free layout thanks to a central infotainment screen that helps cut down on buttons and is easy to navigate. The Arona's not a big SUV so it's a testament to its packaging that it has room for four adults and quite a lot of luggage.
Audi Q5
Year launched: 2017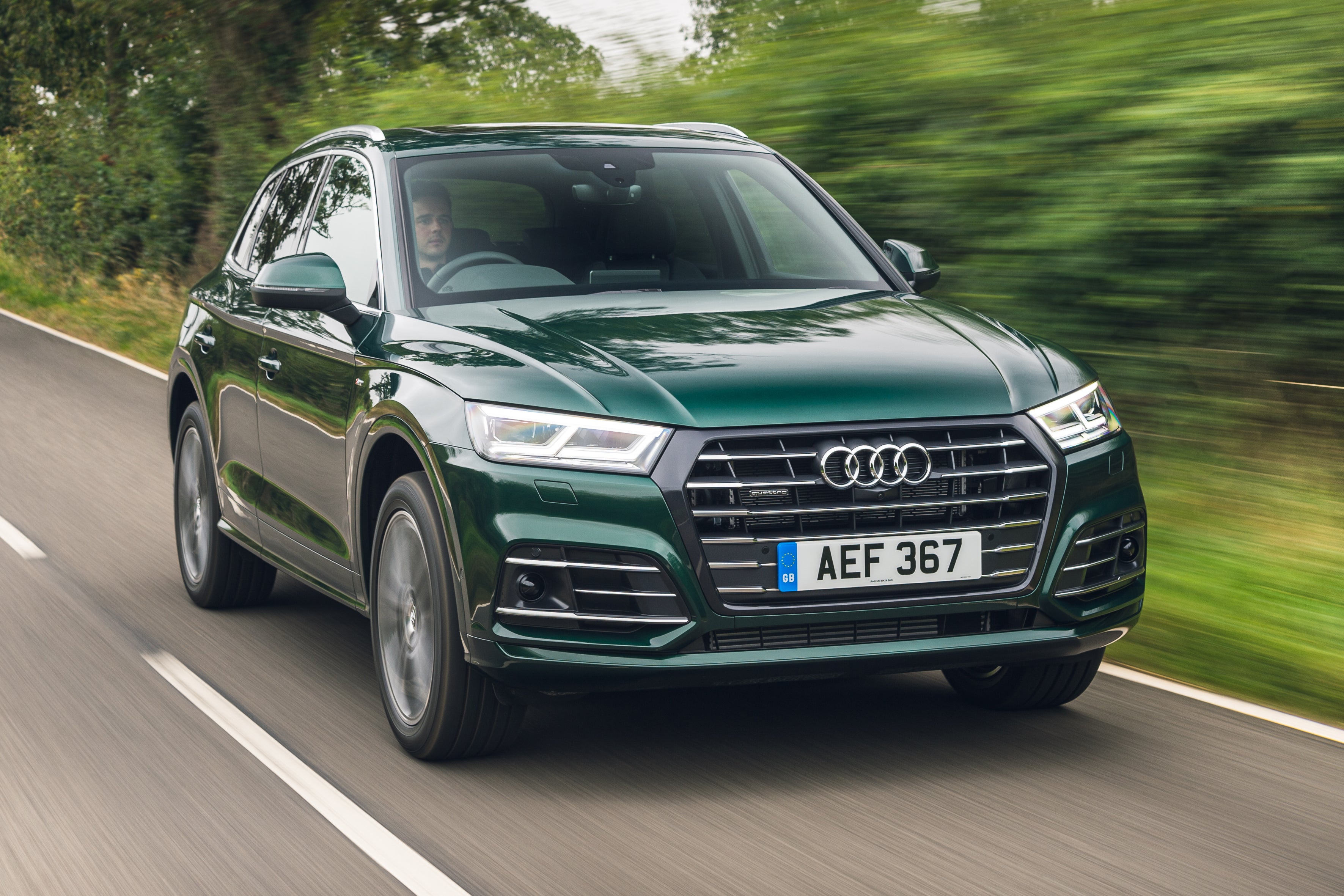 The Audi Q5 is one of the most comfortable SUVs you can buy – its optional air suspension takes the edge off bumps beautifully and you can specify it with acoustic glass that keeps wind noise at bay.
You can have it with a 45TFSI engine, which is Audi-speak for a 2.0-litre petrol with 265PS. It gets the car from 0-62mph in 6.1 seconds and hits 151mph flat out, so it is pretty brisk, as well as more hushed and smoother than a diesel model. It should return more than 30mpg which isn't too bad in a car like this.
Audi's are famed for their cabin quality and the Q5's doesn't disappoint. Its dashboard feels so solid it could have been cut from stone and the high-definition infotainment screens are eye-catching. To cap it off, the Q5's back seats are very spacious and the boot is large and very well designed.
Range Rover
Year launched: 2013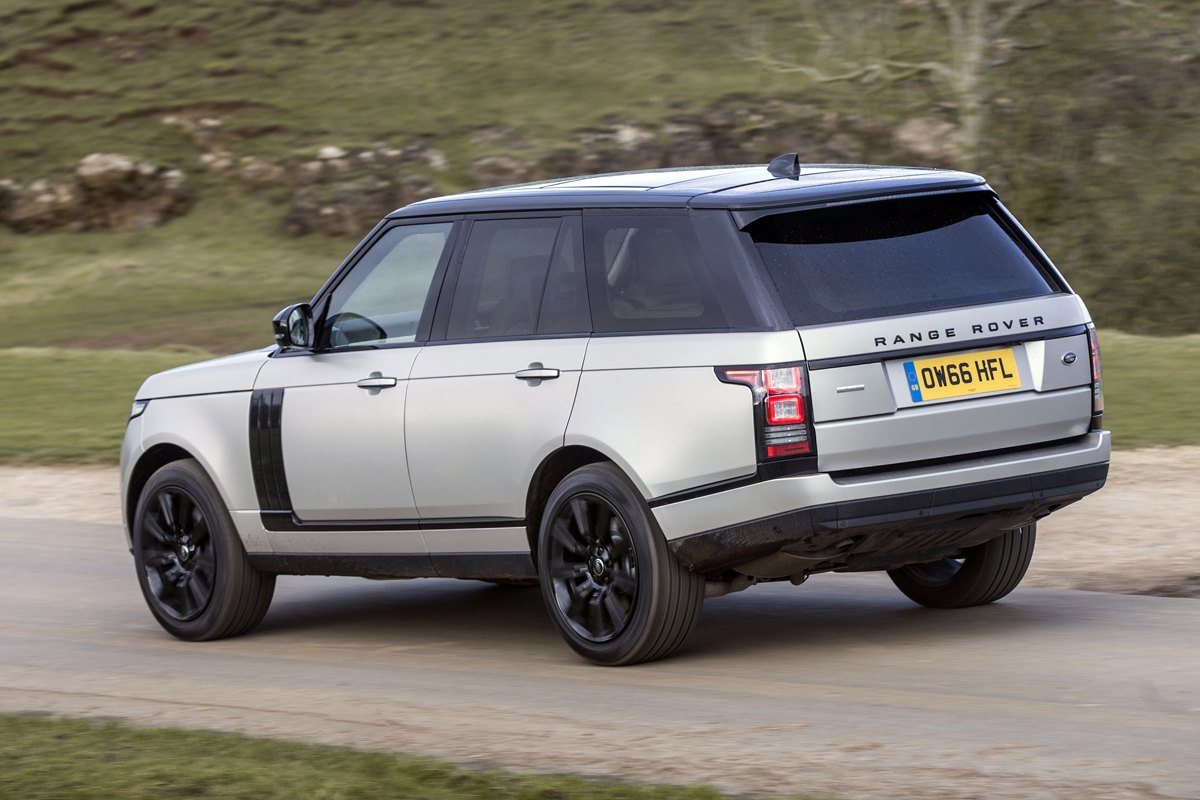 If you're going to treat yourself to the best petrol SUV then you can't go wrong with a supercharged Range Rover – assuming you have the deep pockets needed to fuel it.
Its V8 produces 565PS giving the huge Range Rover sports-car-like performance in a straight line. That said, it's more of a comfortable cruiser than a corner stormer and its air suspension glides over bumps and cracks in the road like they're not there.
The Range Rover's interior is very posh inside – with wood and leather everywhere you look – and its low glass line makes it feel very airy. Thanks to its boxy body the Range Rover has space for four adults and its boot is very practical.
Suzuki Vitara
Year launched: 2015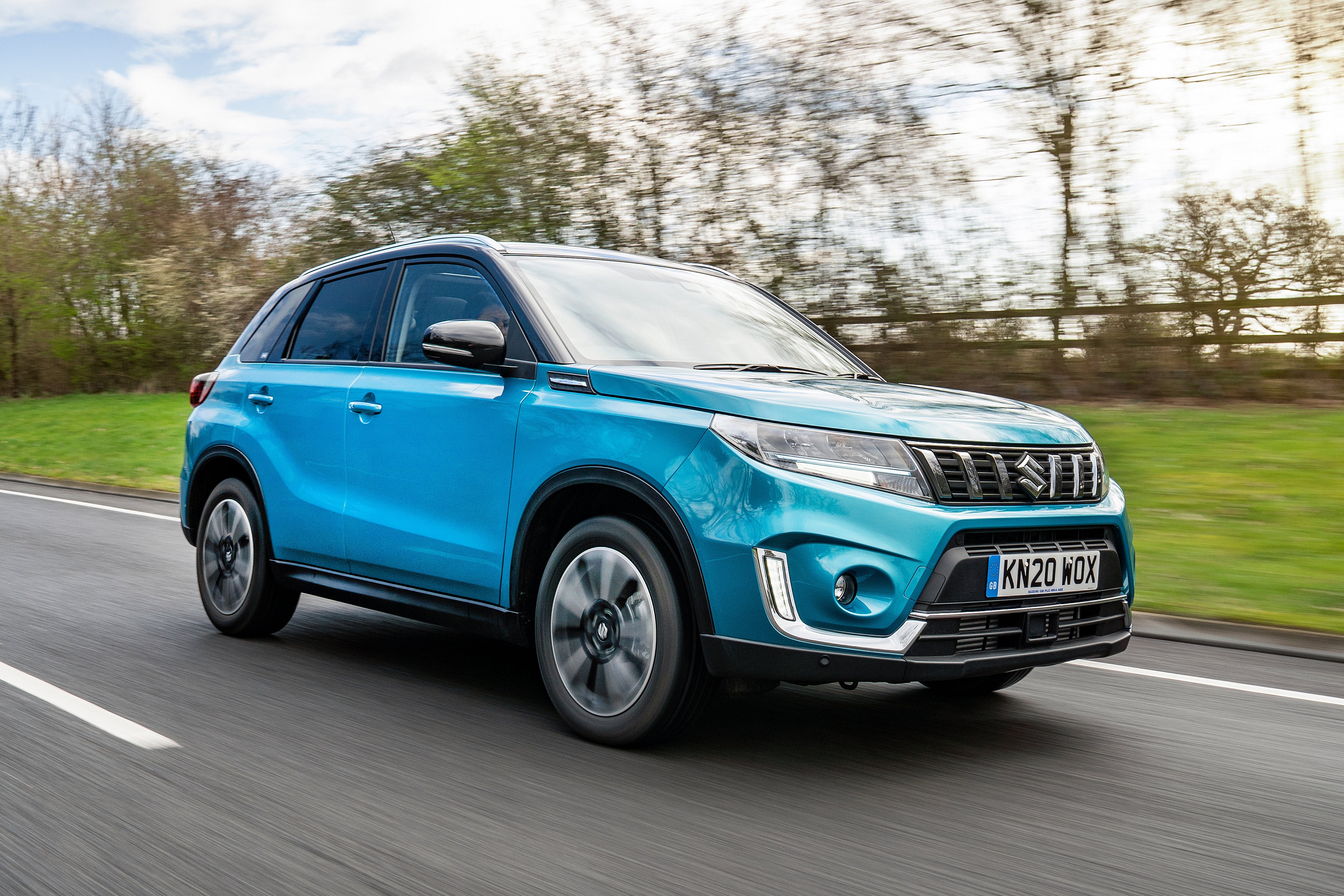 While the old Suzuki Vitara (called the Grand Vitara) was a burly SUV, this one feels light on its feet and impressively agile. It's interior is well-equipped and spacious and you can have the Suzuki fitted with a spritely petrol engine.
Called the BoosterJet, this 1.4-litre is turbocharged to give the Suzuki a useful turn of speed when you need it but doesn't cost a fortune to run. The Vitara handles more like a hatchback than a clumsy traditional SUV so you can have fun on country roads, but it's easy to drive in town.
Inside, you get sporty touches like circular air vents, a three-spoke steering wheel and you can finish the interior with red highlights. There's room inside for four adults and the boot will happily swallow the monthly shop.
Lexus RX
Year launched: 2015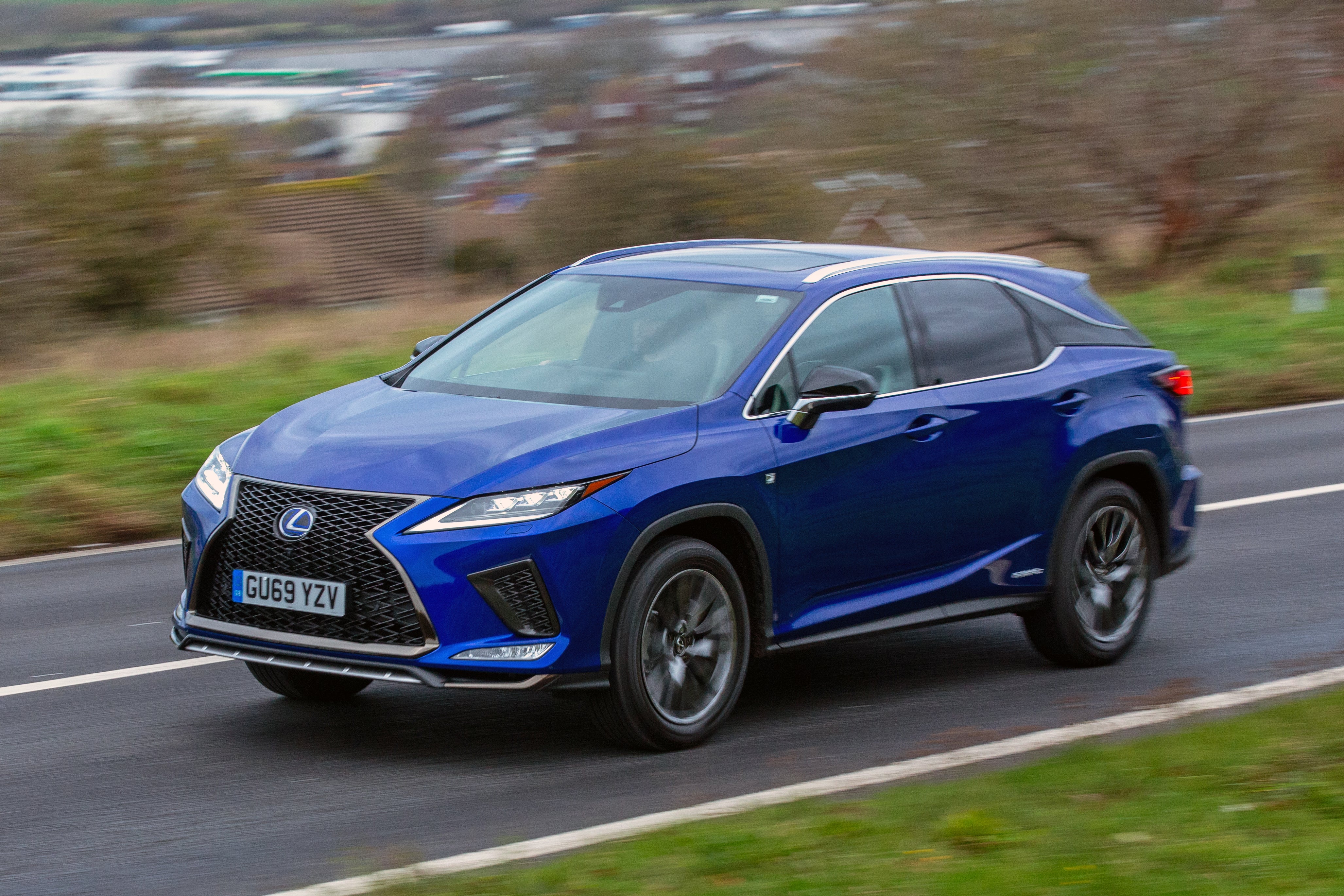 The Lexus RX is technically a petrol-electric hybrid but because it's only a mild system – so you don't need to plug it in to charge as you do with a PHEV – you can treat it like a normal petrol. It's also the only engine available with the RX so you don't get charged a premium as you do with other SUVs.
Power comes from a 300PS six-cylinder petrol engine but it can run for a few miles on electric power alone to return impressive fuel economy. Even with the petrol engine running the Lexus is quiet and smooth.
Adding to your comfort levels in the Lexus' luxurious interior which looks and feels very well built and comes with a variety of finishes including the same wood used by Yamaha for its pianos. It's also spacious with a back seat big enough for adults and a boot that has space for a few suitcases.
Alfa Romeo Stelvio
Year launched: 2017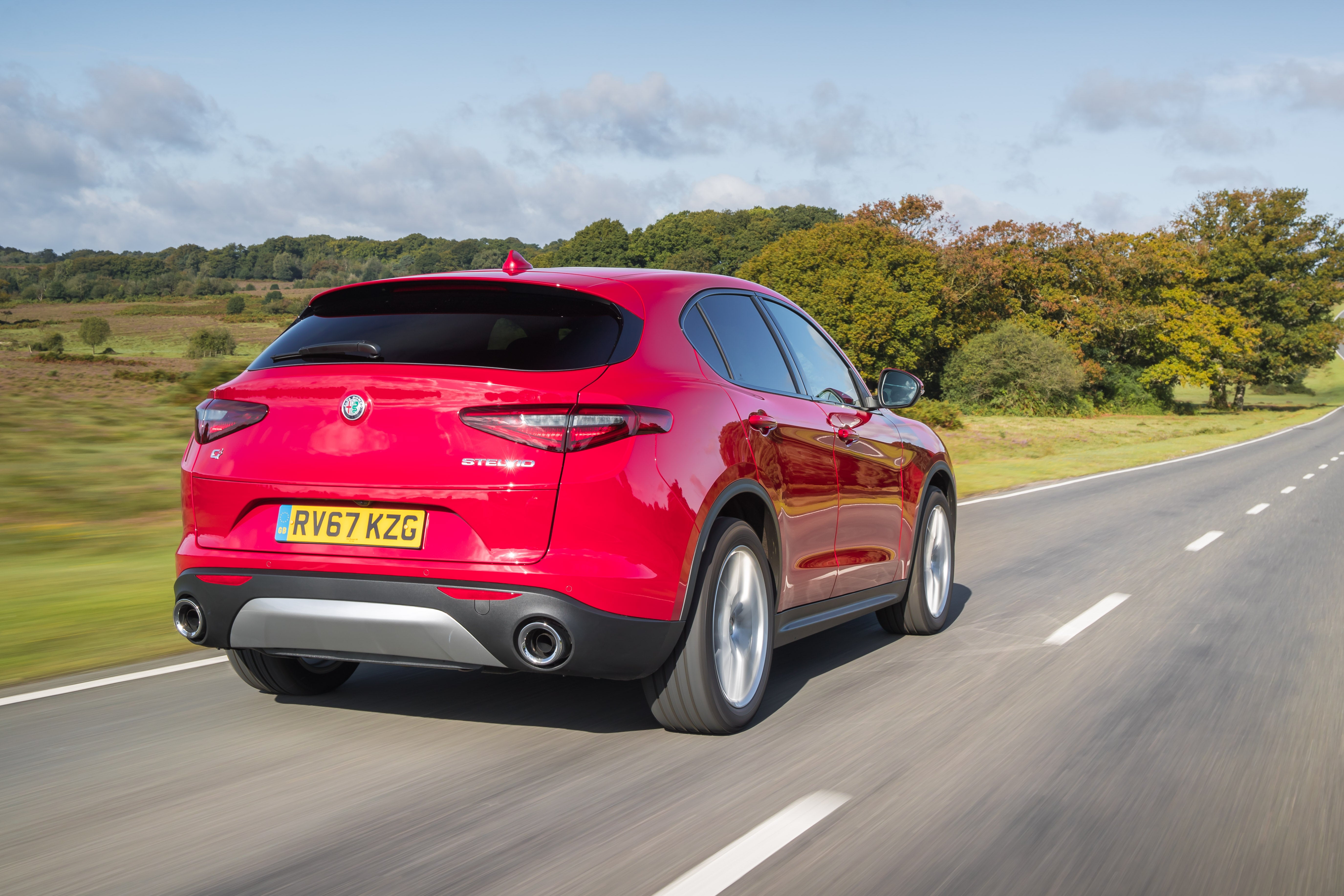 Ferrari might have said it will never build an SUV, but you can have the next best thing in the form of the Alfa Romeo Stelvio Quadrifoglio, which has an engine developed by Ferrari. It's very sporty for an SUV but it's also practical enough for family duties.
The Quadrifoglio's 2.9-litre twin-turbocharged V6 engine produces 510PS which is enough to get it from 0-62mph in 3.8 seconds and on to a top speed of 175mph. Body control in corners is excellent and the Alfa's quick steering makes it feel very responsive.
Inside, the heavily cowled dials and circular air vents are sporty cues and you can pay extra for beautiful carbon-backed sports seats that are very supportive. Adults in the back will feel like they have plenty of space and the Quadrifoglio's boot is also large and practical.
Citroen C3 Aircross
Year launched: 2017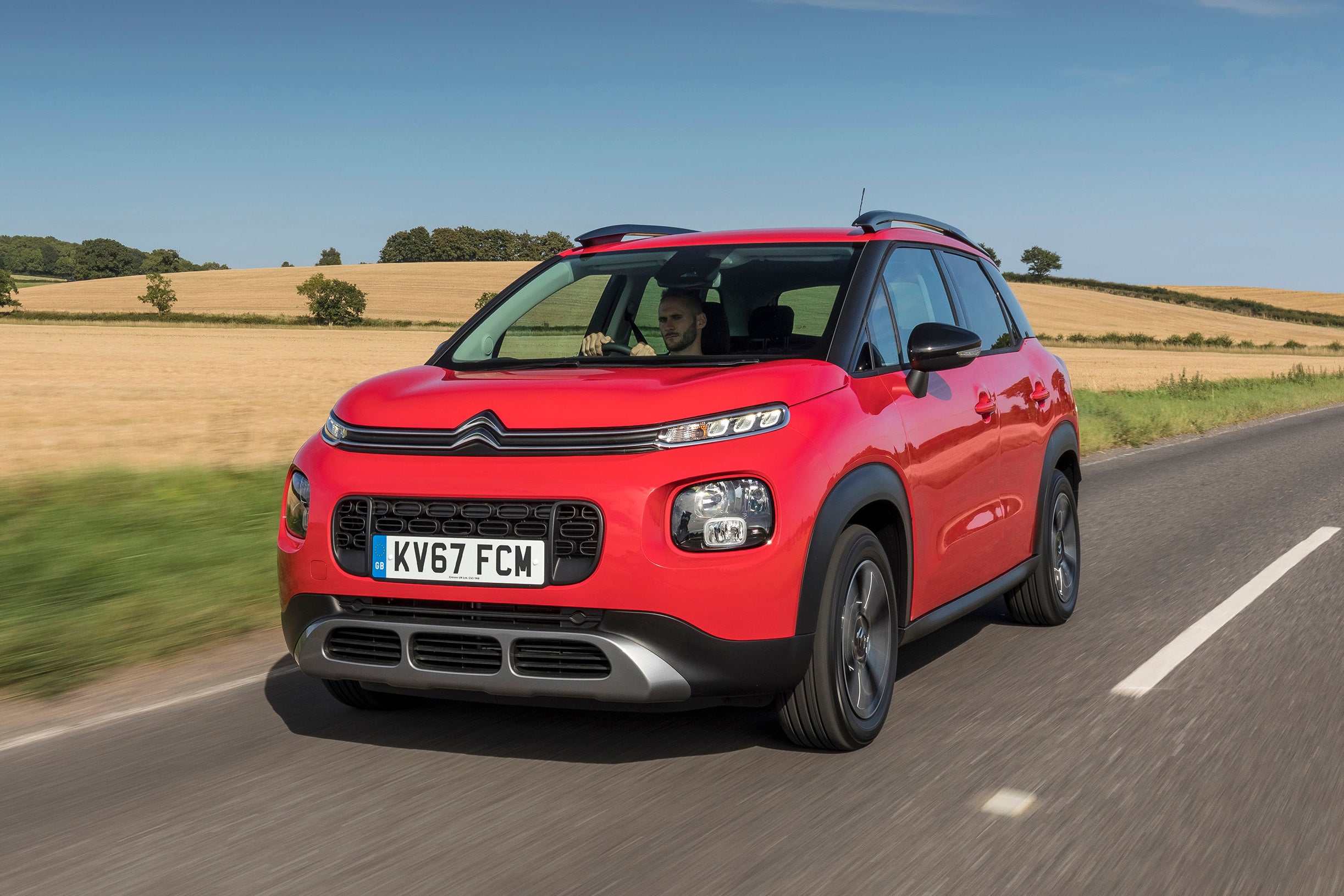 The Citroen C3 Aircross is one of the best petrol SUVs thanks to its fuel-sipping PureTech engines. There's a lot more to like besides that though, it has highly customisable looks so you can choose a model that suits your style and its spacious interior is equally striking.
You can choose from two 1.2-litre PureTech engines but the 130PS model is our pick because it's quite nippy but also very easy on your wallet. The PureTech engines' three-cylinder design means they have a characterful thrum under acceleration but cruise quietly on the motorway.
Considering its relatively small size, the C3 Aircross has plenty of space inside with room for four adults and a boot that a labrador will be happy to get settled in. Its cabin is bright and colourful compared to the more sombre interior in other small SUVs.
Suzuki Jimny
Year launched: 2019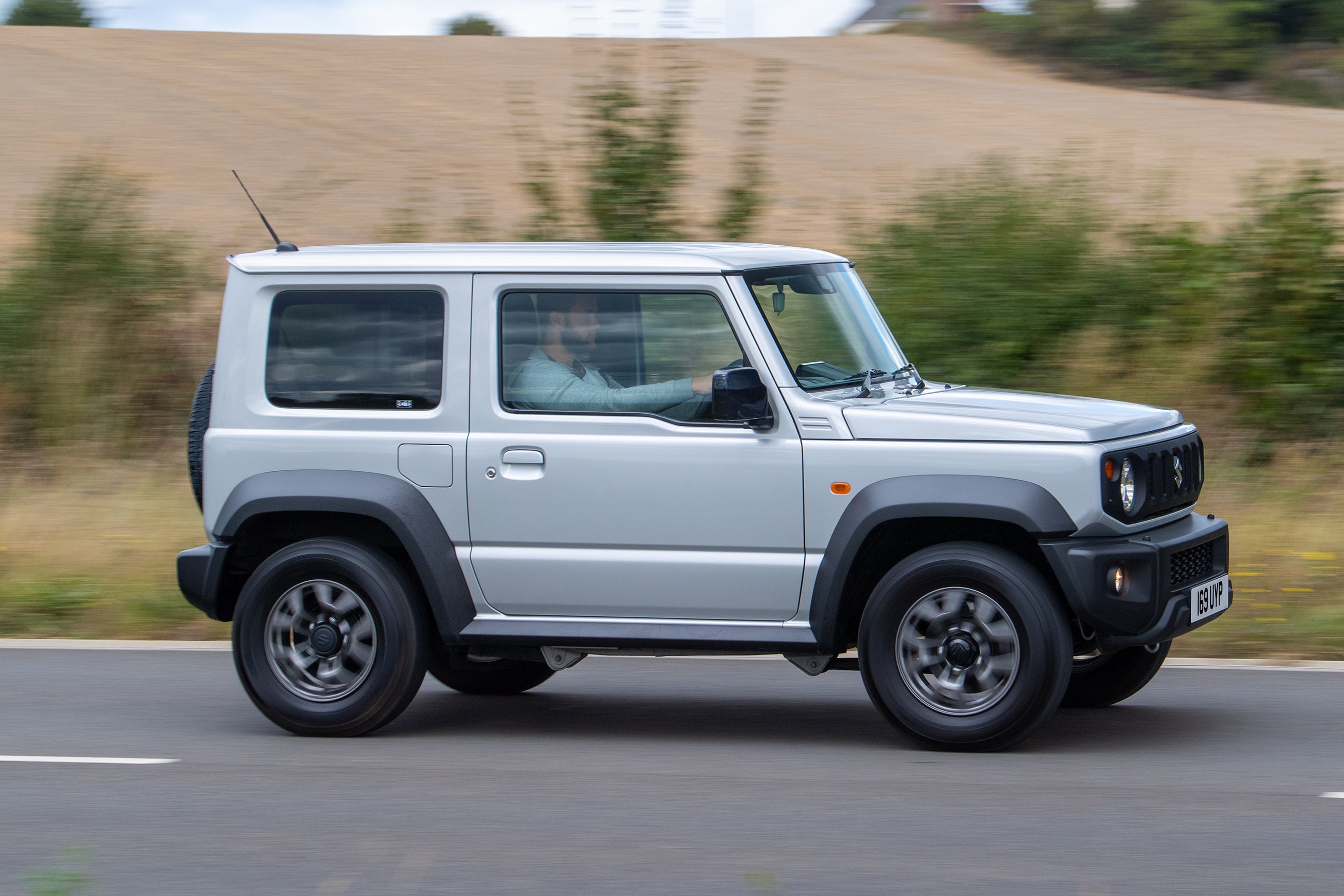 Don't be fooled by the Suzuki Jimny's small size – this is a proper little SUV with off-roading ability to match its chunky looks. It's an ideal choice if you need to go mud-plugging on a budget and only comes with a petrol engine which is why it wins a place on this list of the best petrol SUVs.
There's a utilitarian charm to its interior that's hard not to like, helping you forgive the fact that it doesn't look or feel particularly expensive. The Jimny will carry four adults at a push, though you might be better off folding away the back seats for more boot space.
The Jimny's 1.5-litre petrol engine has enough pace to keep up with traffic but it feels most at home off-road where its four-wheel drive and low-range gearbox gives you plenty of traction on slippery terrain.
The most economical SUV is the Citroen C3 Aircross which has a tiny 1.2-litre PureTech petrol engine that's capable of returning fuel economy of more than 50mpg. It doesn't come fitted with fuel-sapping four-wheel drive but its clever Grip Control system means it has a surprising amount of traction on surfaces like mud and sand.
If money's no object, the best SUV to buy in the UK is the Rolls Royce Cullinan. It's just as luxurious as a Roll Royce saloon with an interior crammed full of posh materials, but its boxy SUV shape means it is more practical inside. The Cullinan comes with a twin-turbocharged V12 that produces cruiseliner-like power and running costs to match.
The Skoda Kodiaq offers the best value for money of any SUV. Its practical interior has room for up to seven people and is crammed full of smaller storage spaces and – if you only use five seats – it has a large boot. It's easy to drive and comes with an excellent engine range.
Peugeot 3008
1.6 Hybrid4 300 GT 5dr e-EAT8
Pentagon SEAT Scunthorpe

Lincolnshire, DN163RL
PCP: £593.29/mo
Representative example: Contract Length: 36 months, 35 Monthly Payments: £593.29, Customer Deposit: £5,399.00, Total Deposit: £5,399.25, Optional Final Payment: £15,853.50, Total Charge For Credit: £6,022.90, Total Amount Payable: £42,017.90, Representative APR: 8.9%, Interest Rate (Fixed): 4.36%, Excess Mileage Charge: 19.1ppm, Mileage Per Annum: 10,000
Peugeot 3008
1.5 BlueHDi GT Line 5dr EAT8
Manufacturer Approved
Robins And Day Peugeot Birmingham Central

Warwickshire, B100BT
PCP: £314.04/mo
Representative example: Contract Length: 36 months, 35 Monthly Payments: £314.04, Customer Deposit: £3,040.00, Total Deposit: £3,040.20, Optional Final Payment: £11,070.00, Total Charge For Credit: £4,833.60, Total Amount Payable: £25,101.60, Representative APR: 11.9%, Interest Rate (Fixed): 11.9%, Excess Mileage Charge: 12.5ppm, Mileage Per Annum: 10,000
Peugeot 3008
1.2 PureTech GT Line 5dr
Desira Peugeot Bury St Edmunds

Suffolk, IP327BT
PCP: £304.68/mo
Representative example: Contract Length: 37 months, 36 Monthly Payments: £304.68, Customer Deposit: £2,803.00, Total Deposit: £2,803.50, Optional Final Payment: £8,524.51, Total Charge For Credit: £3,606.49, Total Amount Payable: £22,296.49, Representative APR: 9.9%, Interest Rate (Fixed): 5.1%, Excess Mileage Charge: 14.9ppm, Mileage Per Annum: 10,000