Best rated city cars on heycar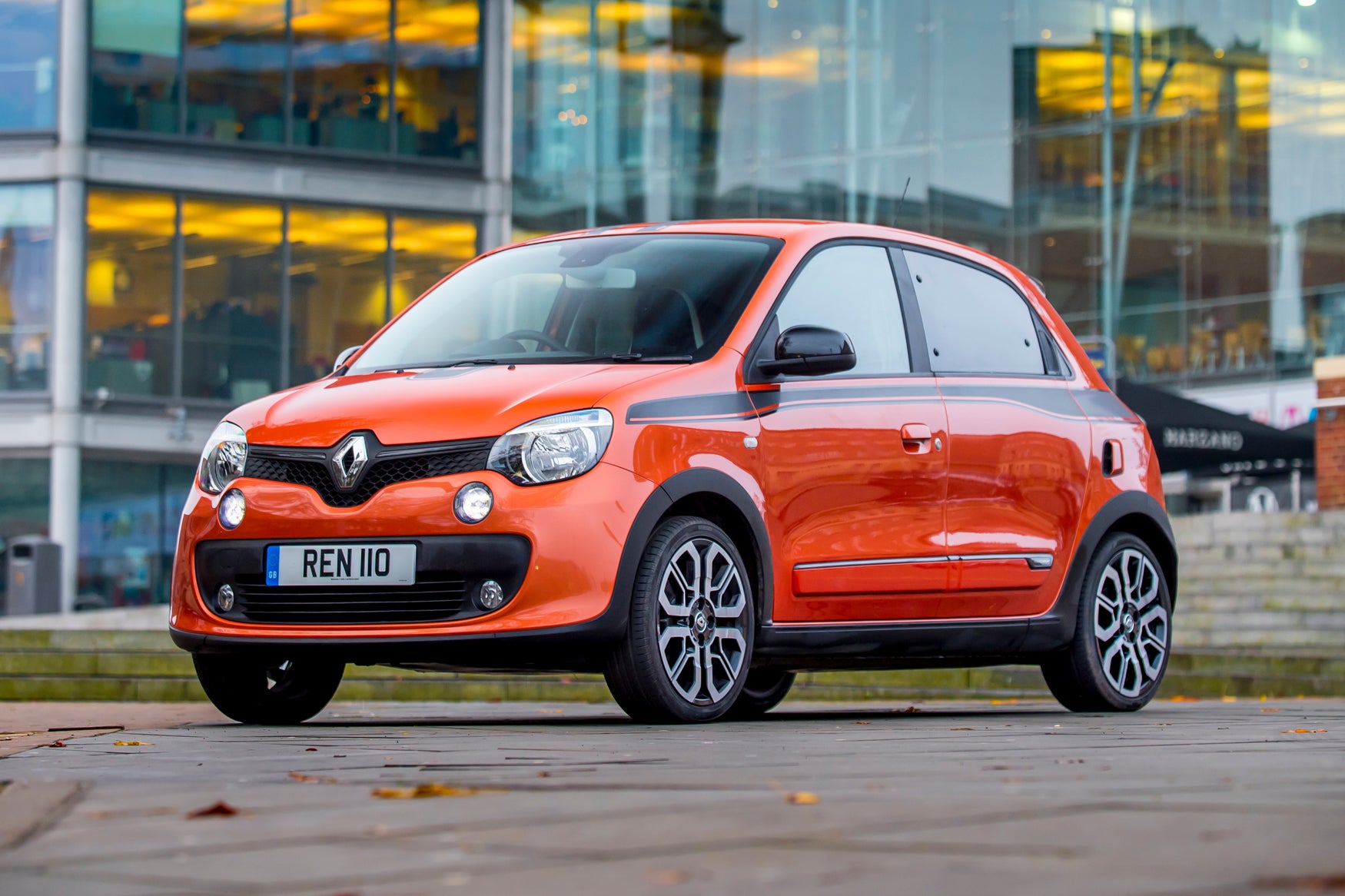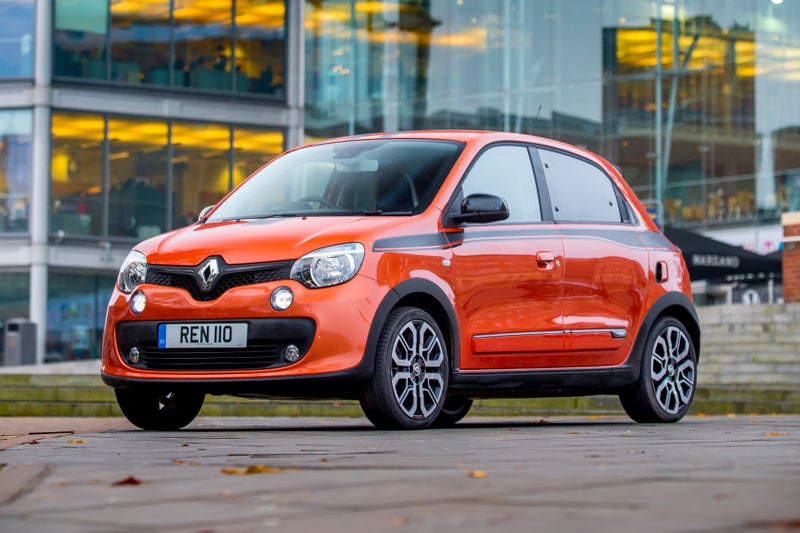 A good city car should be small, practical and cheap to run. The best in class add some pep to those requirements, too. Here are the top 10 city cars rated by the experts at heycar.
City cars aren't quite as versatile as larger hatchbacks, but if you don't require that much interior space - they're often cheap to run, tax and insure - as well as being good to drive around town and on the occasional long trip.
Some models can even carry a small family and the weekly shop, while still being easy to drive through narrow streets and manoeuvre into the smallest parking spaces.
Hyundai i10
Year launched: 2020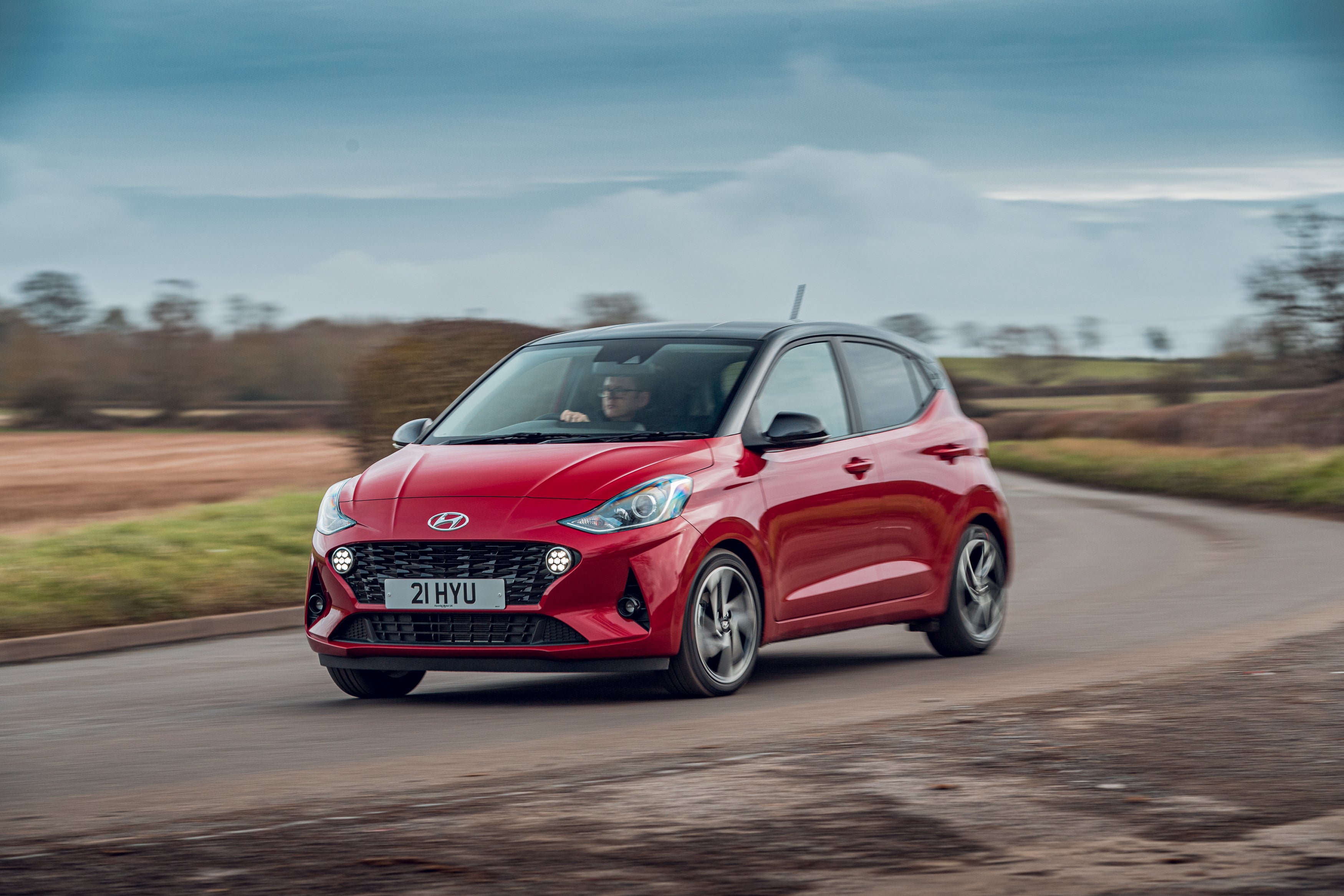 The Hyundai i10 is one of the best city cars around. The newest generation offers more space than most, fitting five adults - although it won't be comfortable for those in the back on a long trip.
It is more than capable on the motorway however, which isn't something you can say about most city cars. This is mostly due to the fact that the i10 is more of a cross between city car and hatchback in terms of size. Of the two engines, the modest 1.0-litre is really nippy around town. The 1.2-litre is less fun, although it is more relaxed at motorway speeds. Both are cheap to run and economical on fuel though.
Go for a mid-level SE Connect model and you'll get pretty much all the kit you'll need including air-con, a rearview camera, Android Auto and Apple CarPlay plus an impressive touchscreen system. You also get a five-year, unlimited-mileage warranty with all Hyundai models.
Kia Picanto
Year launched: 2017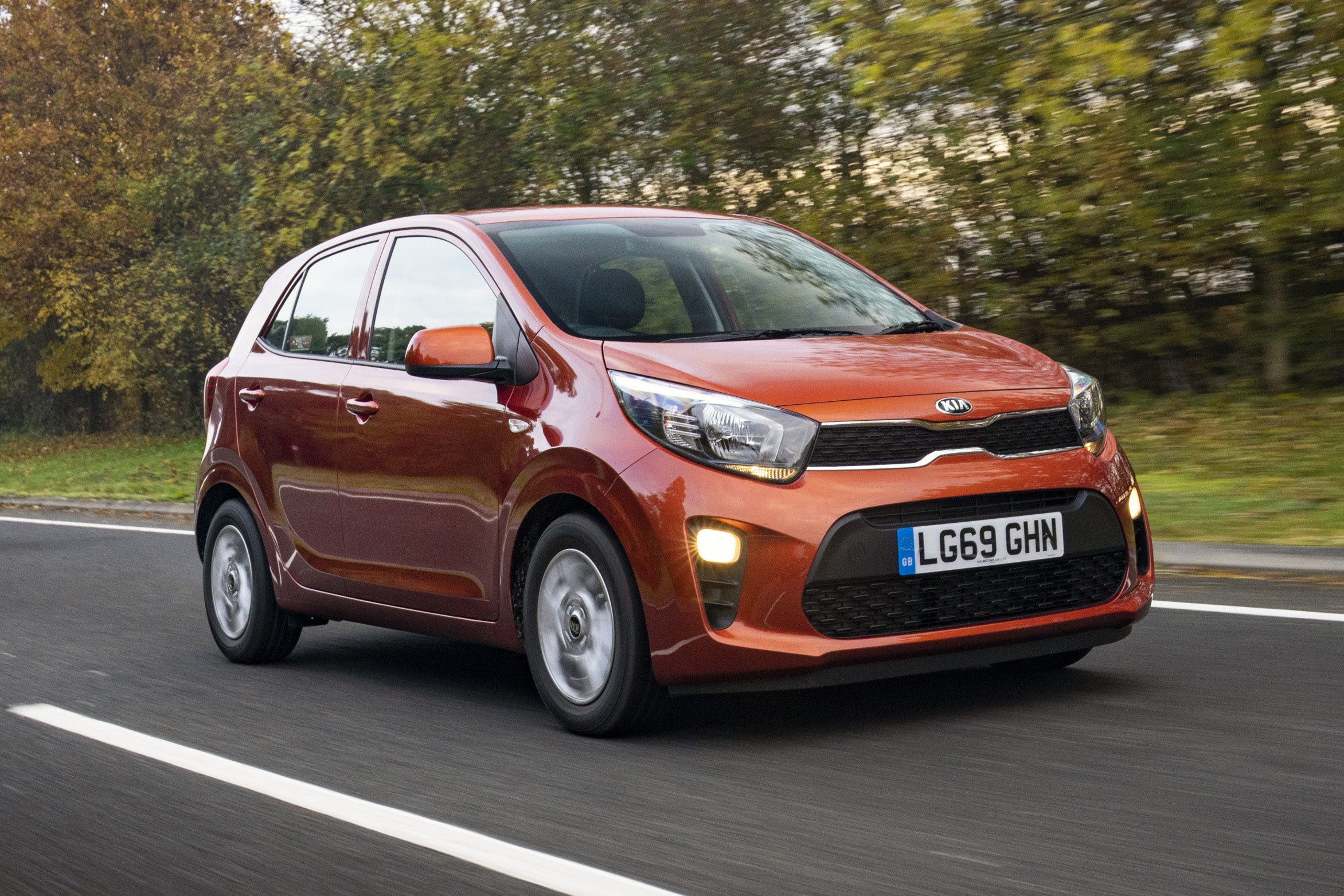 The Kia Picanto is one of the best city cars in its class, with a reputation for reliability and the longest warranty on offer (seven-years). Due to its size, the Picanto will also be cheap to buy and insure. That's why it is so popular, after all.
It doesn't excel in space, so if you need to carry more than one passenger regularly, probably look elsewhere for something slightly bigger - like the Hyundai i10. Good visibility and light controls make it easy to drive and manoeuvre in the city, though.
The interior is nicely uncluttered and thoughtfully designed - with a dash layout that places the majority of the controls right in your eye-line. It isn't the quickest city car going, but it feels compact on the road, letting you nip through gaps in traffic. The newest Picanto looks mature without feeling entirely too sensible for younger drivers, which is a big plus.
Volkswagen Up
Year launched: 2012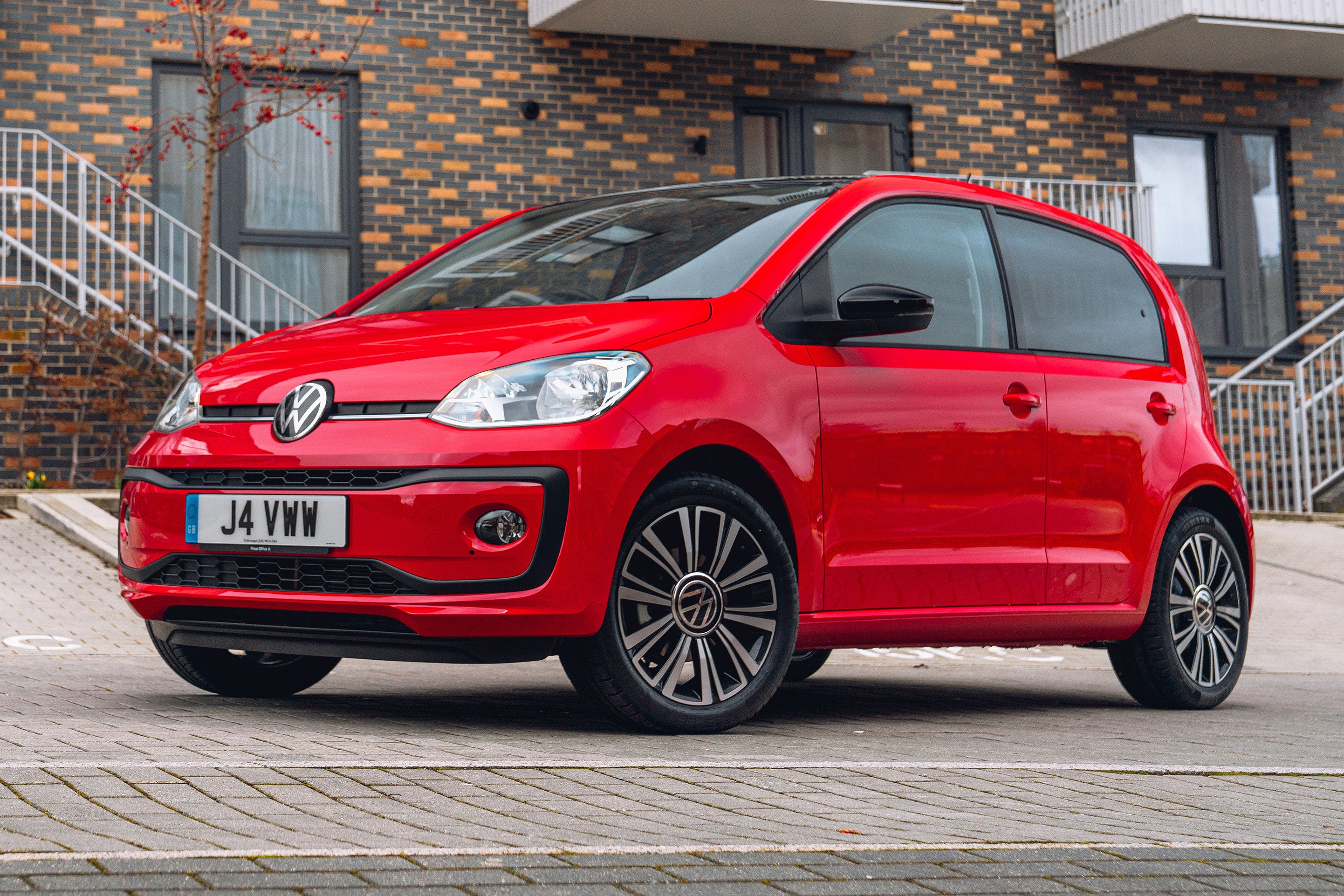 The Volkswagen Up is one of the oldest city cars on the market - first launched in 2012. Remember 2012? London hosted the Olympics and Gangnam Style was breaking YouTube. Regardless, Volkswagen's city car still makes a compelling case for itself all these years on - with an upmarket, classy design and premium touches not often seen on cars this size.
Like the Toyota Aygo, Peugeot 108 and Citroen C1 - the Volkswagen Up is part of a trio with the SEAT Mii and Skoda Citigo. But, if the Mii and Citigo are Kelly and Michelle - the Up is definitely Beyonce here. The Up also comes as an EV - the Volkswagen e-Up and a genuinely enjoyable Up GTI hot hatch which rivals the likes of the Abarth 595 and Suzuki Swift Sport.
The Up got a facelift in 2020 with different badges and smarter bumpers, but it keeps all the best bits. The 60PS version of the 1.0-litre three cylinder unit is good enough for the city, but is less at home on the open road. Pre-2020 versions of the Up came with a wider engine choice so older used models might suit some owners better. Time and the competition have moved on since the Up first arrived, but it remains as desirable as ever, offering a comfortable ride and a decent amount of space inside.
Citroen C1
Year launched: 2014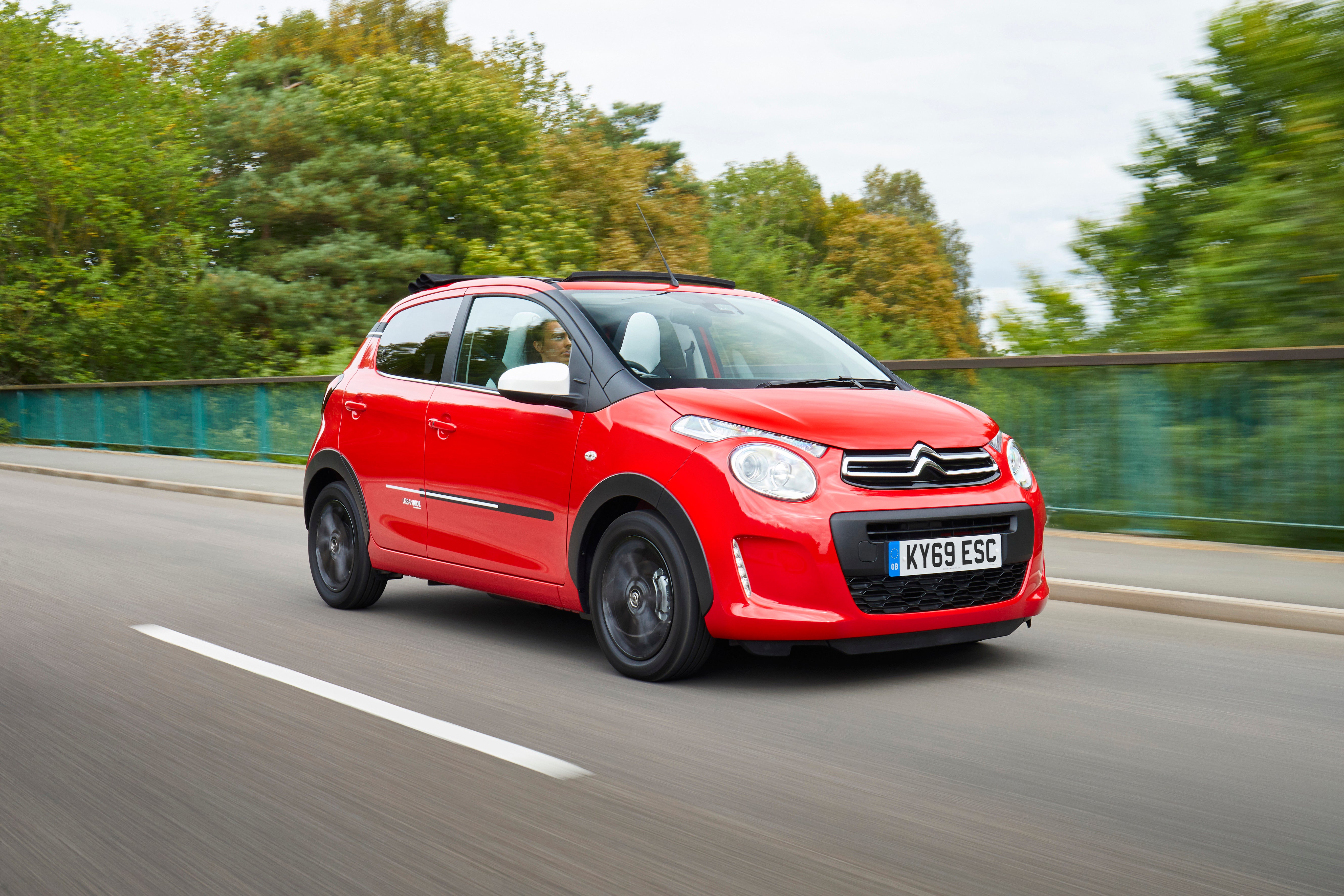 If you bought your first car on a shoestring budget in the 2010s, chances are you considered at C1. The first generation arrived in 2005, with this second-generation appearing in 2014. But there's good reason the C1 was so popular, you get a pretty decent amount of bang for your buck.
Like any good city car, the C1 is compact. At under 3.5 metres in length, it's definitely short, although it maximises the available interior space thanks to its high roof. On the inside, you'll find the C1 offers a decent amount of room - but the back seats are best reserved for kids or expect a lot of complaining. The boot is also relatively small, although larger than some key rivals.
The 1.0-litre petrol engine is happiest in town, there is enough power to make motorway journeys viable as long as it's not too loaded up with people. It also makes it frugal too. Generally, the C1 is sensibly designed for comfort and ease of driving rather than fun - handling potholed roads comfortably. As a new or used buy, Citroen's smallest offering is a great value choice - especially for new drivers who'll appreciate how easy to drive and park this city car is.
Skoda Citigo
Year launched: 2012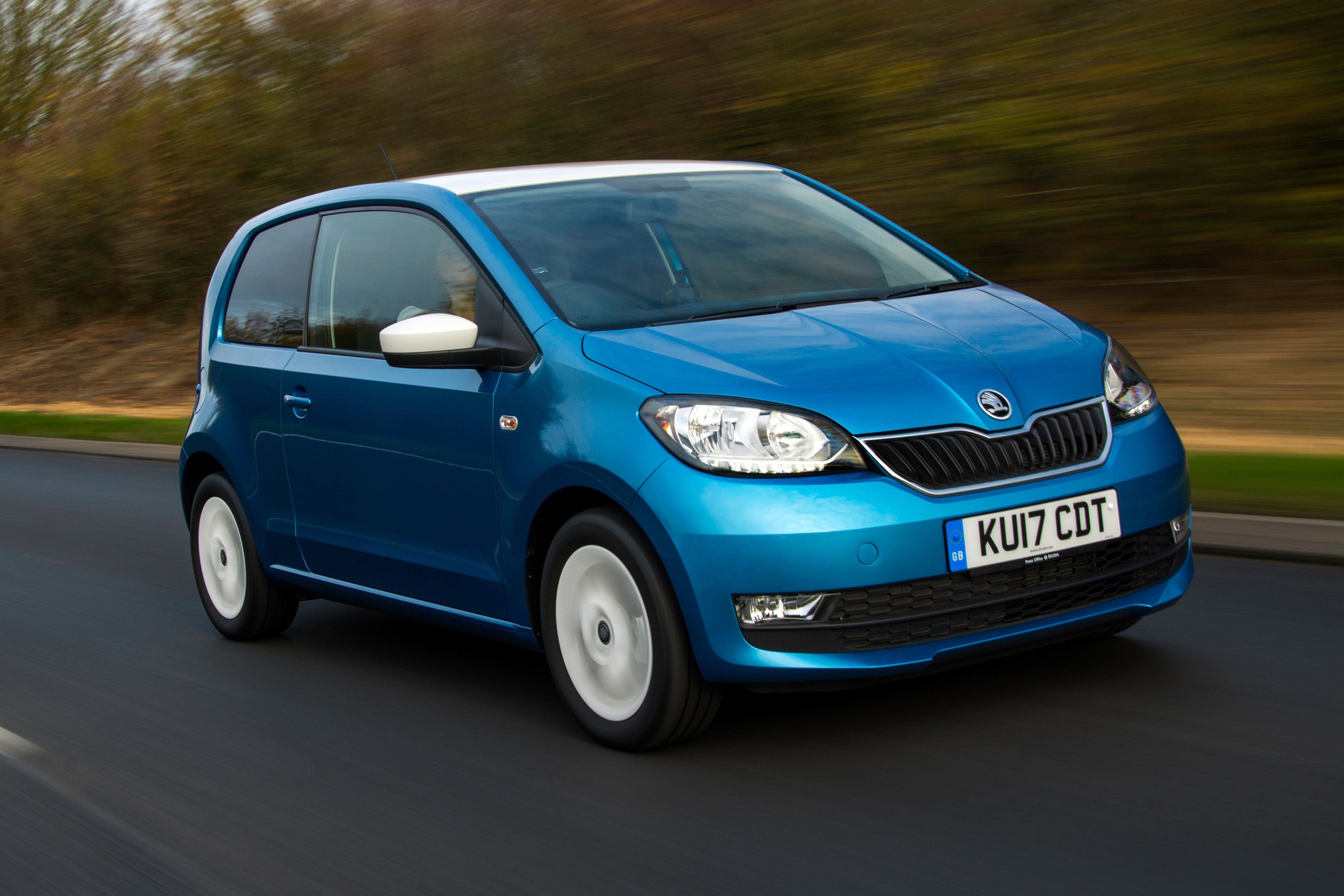 As the name suggests, the Citigo is best suited to life in a city. With a Skoda badge, the Citigo also has a lower list price than the very similar Volkswagen Up. Inside, the cabin isn't packed with tech - but it looks well thought out and it well-organised to get to grips with quickly. Basic S and SE models get variations on black and grey trim, while the high-spec Elegance models come with a shiny finish - which goes a long way to smarten up the space.
There's two petrol engines, both 1.0-litre three-cylinder units, with a choice of 60PS and 75PS outputs. The more powerful 75PS option will be the best choice if you regularly hit A roads, and you should expect between 50 and 60mpg depending on which engine you choose.
The Skoda Citigo is the best option compared to the SEAT Mii and Volkswagen Up, simply because it's very similar but can be bought for much less cash. It's very sensible, a little dull some might say - but if you're looking for a smart city car, look no further than the Citigo. If your driving suits an electric car, the Skoda Citigo-e iV is also a great choice.
Toyota Aygo
Year launched: 2014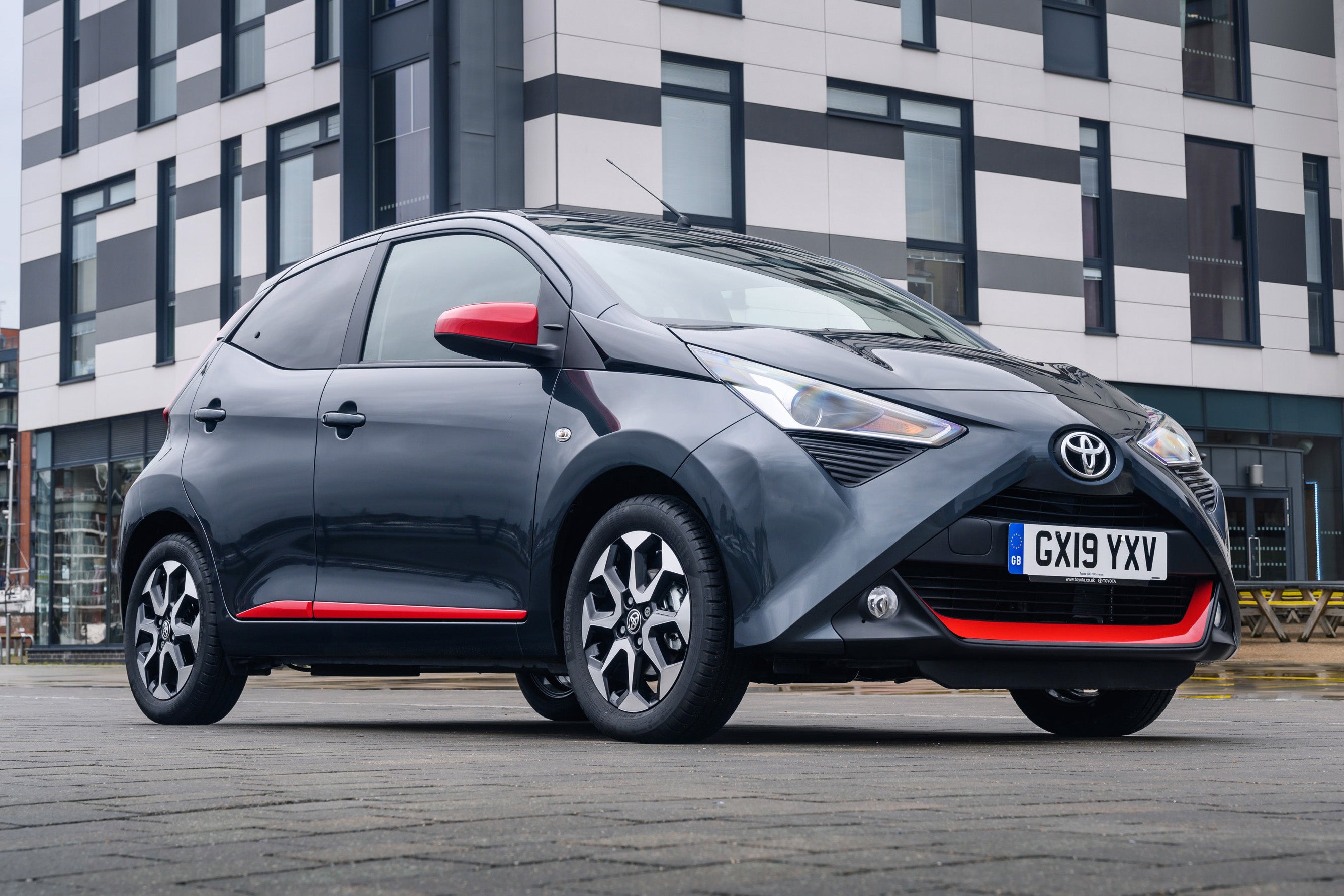 The 2014 Aygo was updated in 2018 to freshen it up and keep it competitive - which has been a big success for Toyota. On the inside, the Aygo looks quite minimal, but it feels good quality and even the entry-level spec with the least equipment feels like it'll last a long time.
While the basic spec is fairly boring, Toyota offers a wide range of personalisation options as you move up the trim levels. The Aygo is also roomy for a car this size, with generous legroom and decent headroom thanks to the height of the roof. Adults using the back seats will want to keep journeys short, though, and the boot isn't big enough to be useful to small families with a lot to carry.
It's very easy to drive, cheap to run and not very expensive to buy. If that doesn't quite seal the deal for you, it also gets Toyota's five-year, 100,000-mile warranty included.
SEAT Mii
Year launched: 2012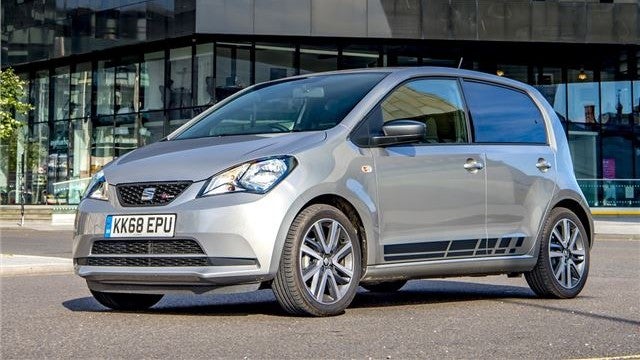 The Mii, much like the Volkswagen Up and Skoda Citigo, looks a bit like a box on wheels. While that isn't the most exciting design, the square rear means you get an impressive amount of interior space, especially headroom for passengers.
Inside, the Mii keeps things simple and spacious with big windows and a minimalist cabin. All the major controls are mounted centrally and high up by the driver, with a display screen sat on top. It's not luxurious, but it certainly doesn't feel cheap either.
For it's relatively small price tag, you'll get a comfortable ride, with light steering and a decent amount of space that's made to accommodate actual humans. How snazzy the interior of the Mii is depends very much on what trim level you go for - but all trims prove that a low-cost car doesn't have to be lacking in quality.
Peugeot 108
Year launched: 2014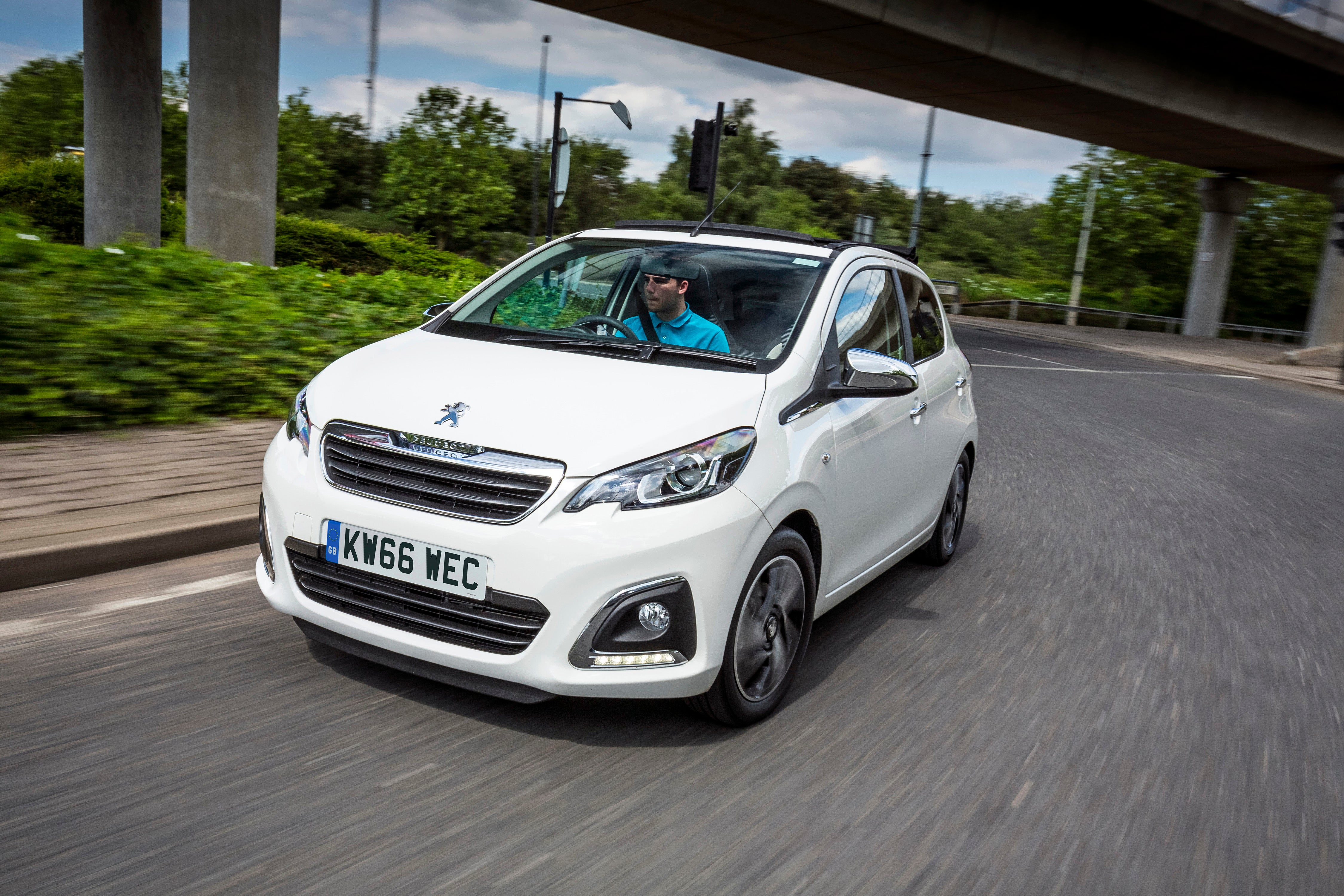 Peugeot has a deserved reputation for producing good small cars stretching back decades, and the 108 is no exception.
There's a surprising amount of space inside, although - as with most city cars - adults in the back might not agree so much.
The standard specification of the 108 is also a bonus, offering a seven-inch touchscreen infotainment system that includes a DAB radio and Bluetooth as well as screen mirroring, LED, daytime running lights and air conditioning.
It's peppy around town and on bigger roads, with suspension soaking up road imperfections well. The 1.0-litre engine is relatively vocal, though, so the 1.2 is a better option if you want more refinement for motorway speeds.
Suzuki Ignis
Year launched: 2017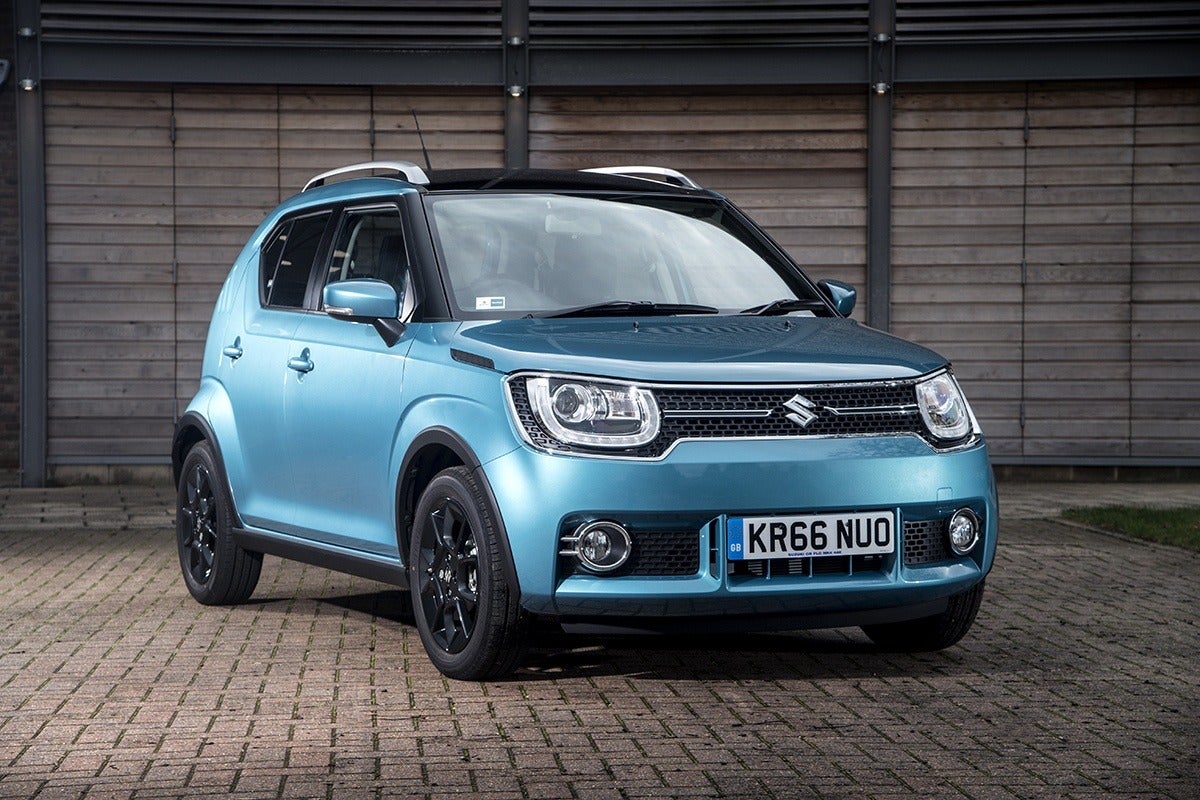 The Suzuki Ignis is different. quirky... whatever you want to call it. It offers crossover styling in the dimensions of a city car. Regardless of whether you love or hate how it looks, there definitely isn't much else that offers so much character at this price. It might not win out with younger drivers against the Fiat 500, and isn't as classy as the Volkswagen Up - but sometimes the niche option is one worth exploring.
All Ignis models get Bluetooth and DAB radio, and you can spec a bunch of styling options like rear tinted windows and some chrome bits to spice it up a bit. But this isn't a car that hides where money has been saved - with paper-light doors and a lot of plastic along the dash.
While it's a bit of a black horse in this class - low running costs, a practical nature and extra character make it an attractive option, especially as it comes with optional four-wheel-drive. Yes, the ride is a bit bumpy, the interior feels cheap in places and the 1.2-litre Ignis definitely isn't as powerful as some 1.0-litre turbocharged city cars - yet, it's a great car to drive whether you're pootling along at 30mph or going flat out.
Renault Twingo
Year launched: 2014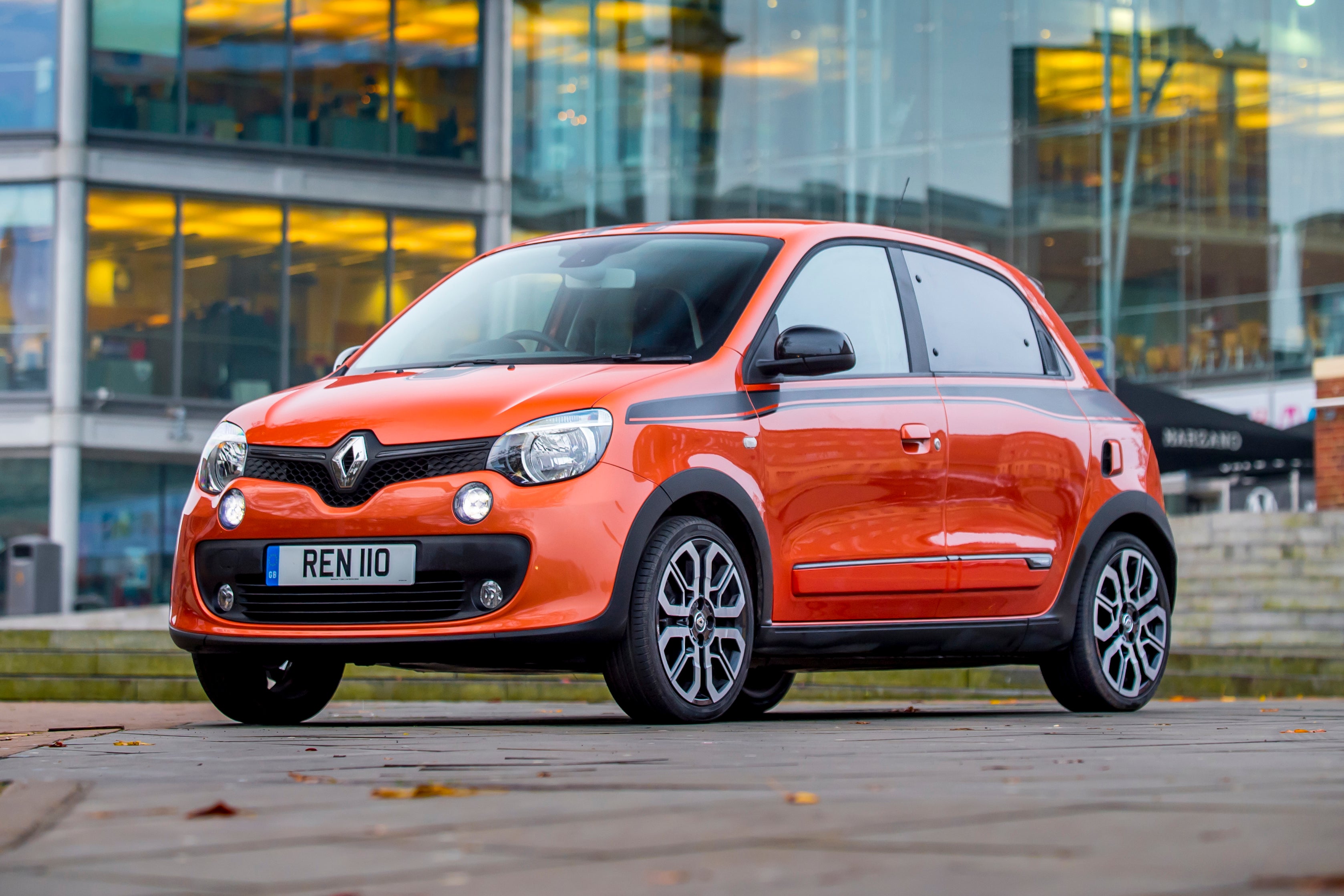 We'd go as far as to say the Twingo is the cutest city car - although, the Suzuki Ignis gives it some competition. The Twingo also unusually has the engine at the rear of the car - which Renault says leaves more space for people in the car. In fact, four adults will fit in reasonable comfort, with good head and legroom up front and in the rear - but it isn't ideal for taller drivers or passengers.
Overall, the Renault Twingo adds some pizzazz to the often dull city car class. It really excels in the city and it gets a five-year, 100,000-mile warranty. However, it can feel out of its depth on the motorway - getting knocked about by the wind, and it isn't particularly quiet over 70mph.
The Twingo is well-equipped though, so a used model is likely to come with a decent amount of kit, and the cabin is sweet - with flashes of coloured trim on the doors, steering wheel, dashboard and centre console, matched to the body colour on some versions. If you want something bright, cheap and cheerful for driving around town, the Twingo is a much better bet than the popular Fiat 500 - which has question marks around its reliability and build quality.
City cars appeal to those who want a cheap and cheerful ride to run about town in, without needing too much space for a family or items in the back. They don't tend to be as fast or premium as larger cars, but the best options come well-equipped with kit to make even short trips enjoyable. So, if you don't have a long commute or a business carrying fridges, a city car could be right up your street.
Prices for new small hatchbacks usually range from £8500 to £12,000, although a high-spec model can easily fetch more. As a used buy, city cars can be found for as little as £1200 for an eight year old model.
The Hyundai i10 and Kia Picanto are both excellent choices - taking price, long warranty and overall owning experience into account. The Volkswagen Up is also a great, but pricier, choice if you want something more premium. Plus, the Up comes as an all electric option (e-Up) and a formidable hot hatch (Up GTI).
Reviews of more of the best rated small cars on heycar
Volkswagen Up
1.0 High Up 5dr
CMC SEAT Harlow

Essex, CM202EG
HP: £174.82/mo
Representative example: Contract Length: 36 months, 35 Monthly Payments: £174.82, Customer Deposit: £1,004.00, Total Deposit: £1,004.25, Total Charge For Credit: £612.77, Total Amount Payable: £7,307.77, Representative APR: 7%, Interest Rate (Fixed): 6.86%